It's easy to get a logo today, thanks to DIY logo services, but the downside of getting a logo there is not having a "signature" brand look. That's why you need a custom logo that suits your unique brand. If you're looking for letter Y logo designs, we've got you covered.
These designs are from our fantastic Penji designers! If you like what you see, read more to learn how to get a logo for your business.
Here's Why You Should Hire Professional Designers to Create Your Logo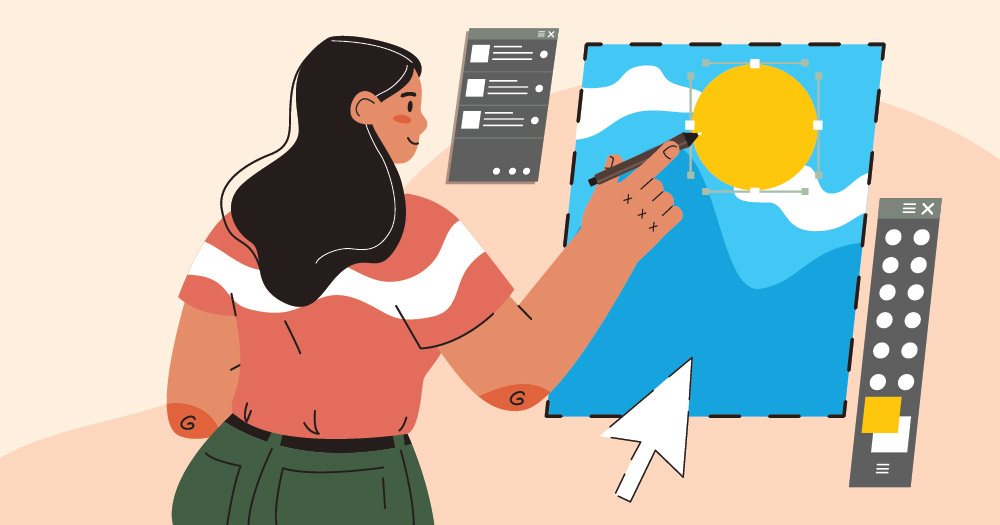 As tempting as it is to design your own logo with DIY logo design services, hiring professionals will bring in more benefits for your business and brand. You'll have a professional image if you have a custom logo made by logo designers. Plus, your target audience can trust your brand.
Need graphic design help?
Try Penji's Unlimited Graphic Design and get all your branding, digital, print, and UXUI designs done in one place.
Learn More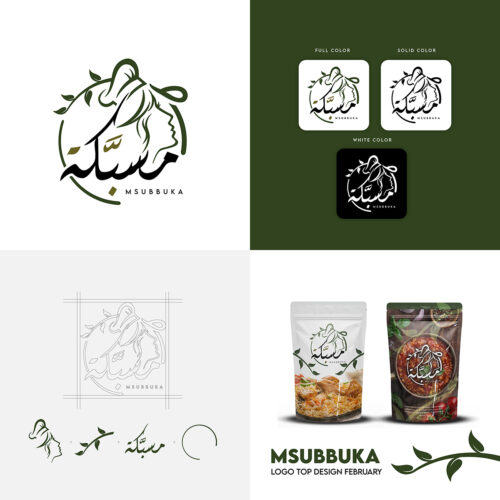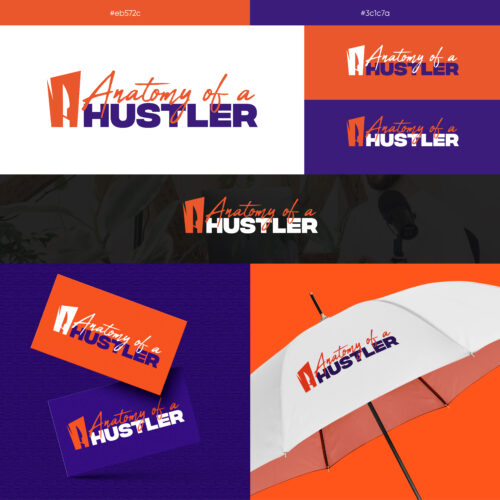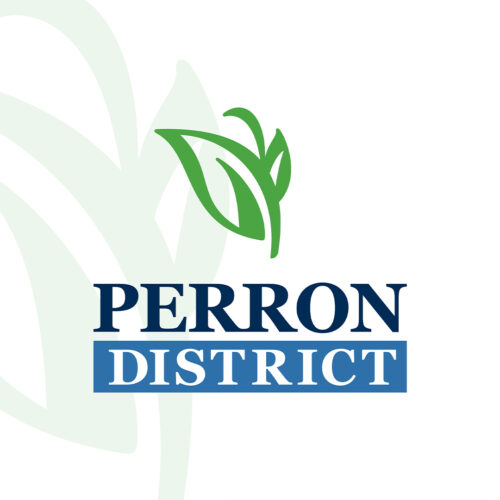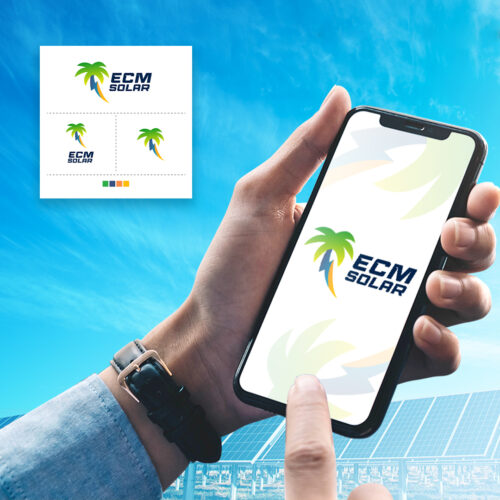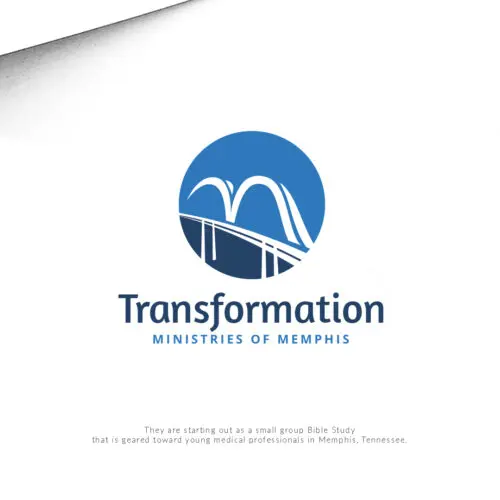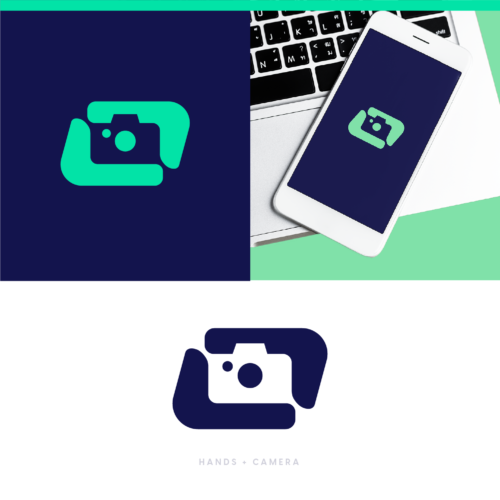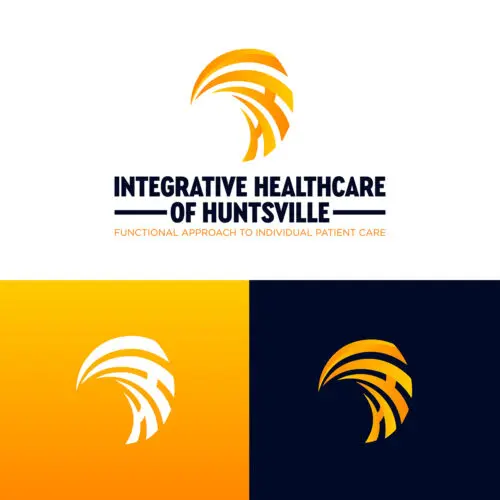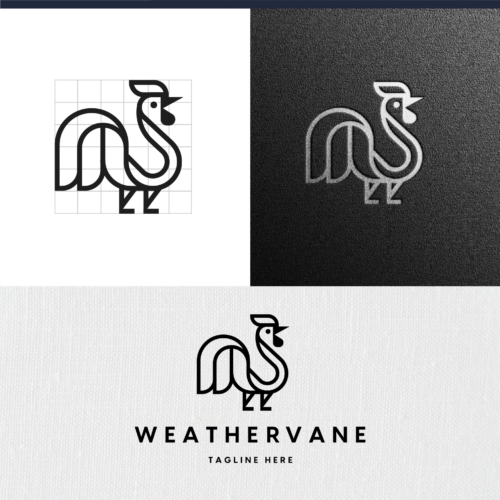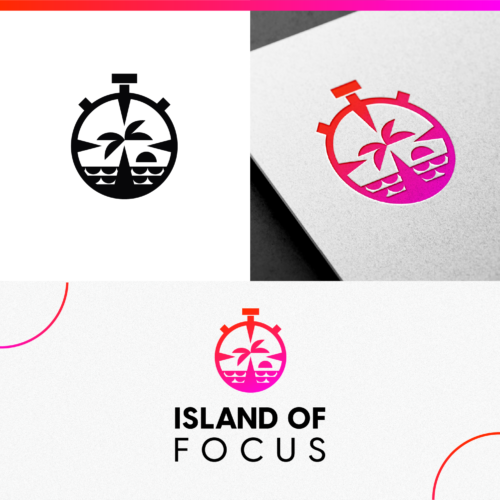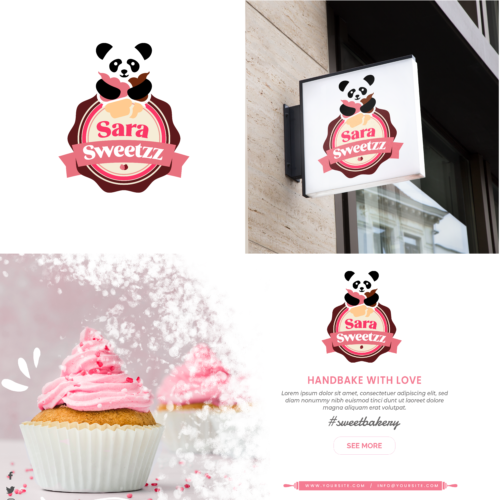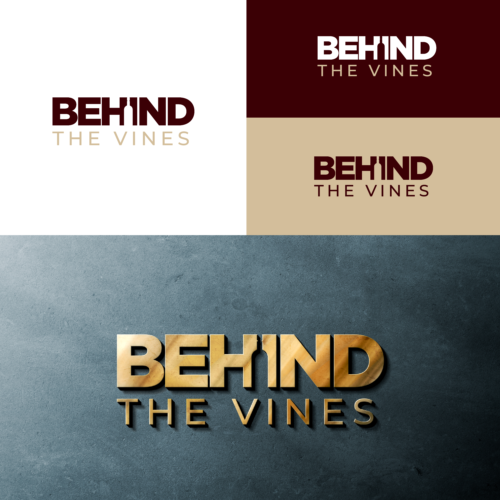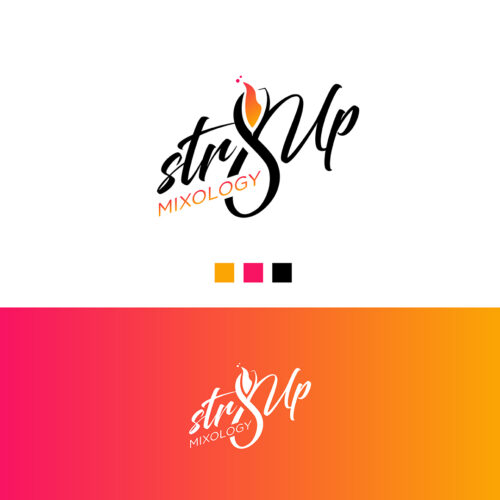 Here's what you can expect from professional designers. They will:
Convey your brand identity and messaging – Professional logo designers ensure that, through imagery or fonts, they can make your brand identity shine. They can integrate branding into your custom logo design through thorough research about your business, industry, and market.
Help you save time and money – Although most small businesses would spend upwards of $1,000 for a logo, hiring a professional can actually save you a headache in the future. By hiring a professional logo designer, you're preventing a future (possibly very hefty) rebrand. Plus, with a logo designer, you can focus on working on your business.
Give you different logo designs – When you hire professionals, they won't stick with one logo design. They'll provide you with various options to see which one you'd prefer. From there, they will make adjustments, if necessary, and you can use your new logo once they send the files to you.
Provide different files – Your logos will be posted on your website and social media accounts. Aside from that, you might need them printed on advertisements, marketing materials, or merchandise. Designers will provide you with different logo files for any of your branding assets or marketing materials.
And you'll receive the same level of expertise and professionalism from Penji designers! To see their amazing work, scroll below to see letter Y logo ideas.
1. Yard Master Builders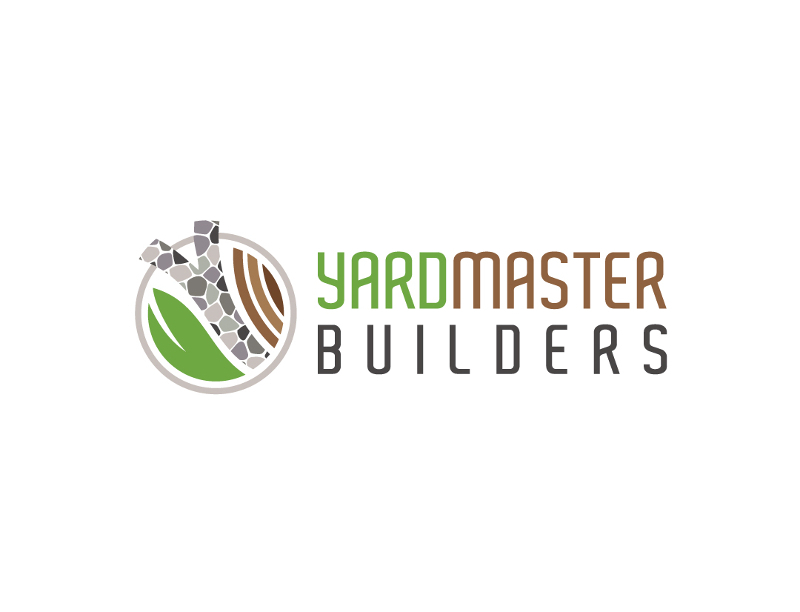 Show off your expertise through imagery like this letter Y logo for Yard Master Builders. Grass, stone pavements, and wood represent their business. Plus, you can see it through color too. Overall, the logo looks simple, appropriate, and relevant.
2. Yeko Uno Hotel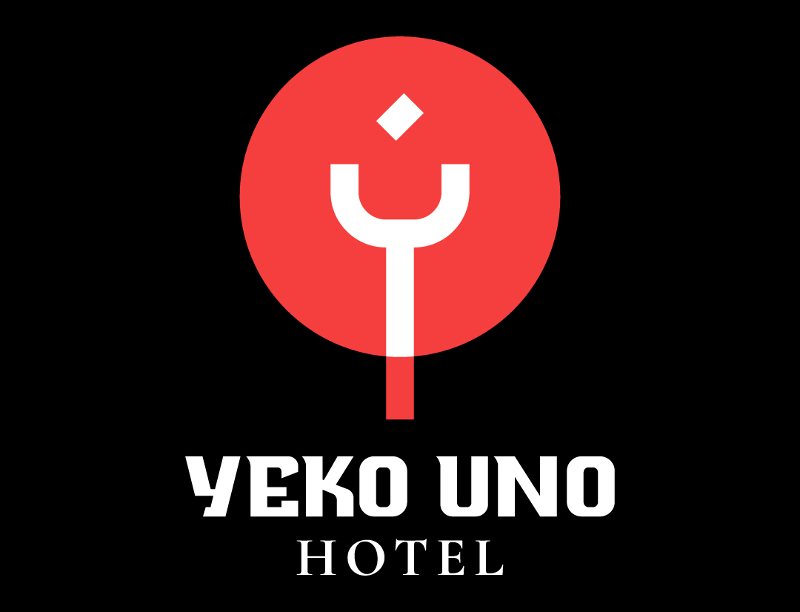 If your business wants to honor its country of origin or pay homage to it, you can look at the Yeko Uno Hotel logo. From the colors and the fonts, you'll know that it's a Japanese-inspired or Japanese-owned hotel. Plus, the red circle on the logo could represent the red circle in Japan's flag. It's another way to solidify your branding and remind your target audience about your brand's background.
3. Yellow Bell Transportation Company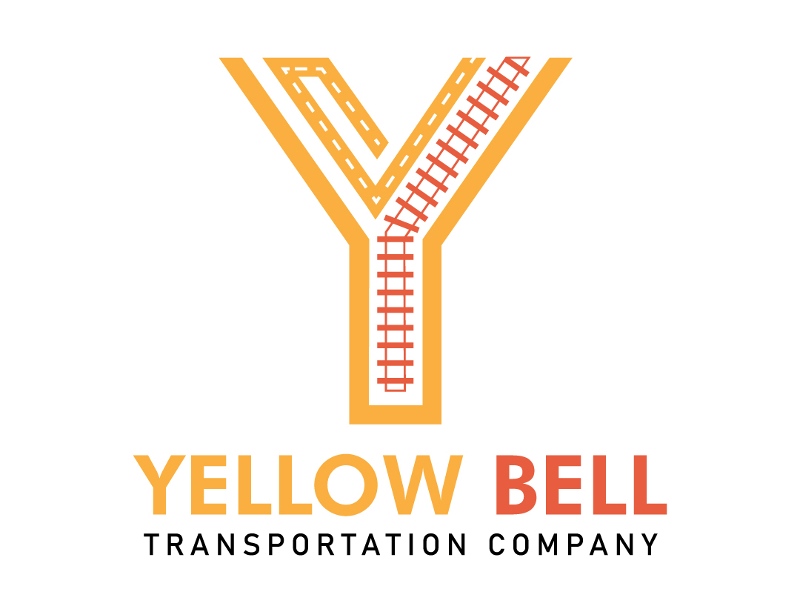 You will rarely see roads or train tracks as logos. But if you'd have that on your logo like this one for Yellow Bell Transportation Company, your logo would surely be unique. The imagery is representative of the logo name, making it relevant. Plus, seeing their name had "Yellow," it made sense to include that in the design as well.
4. Yesteryears Investments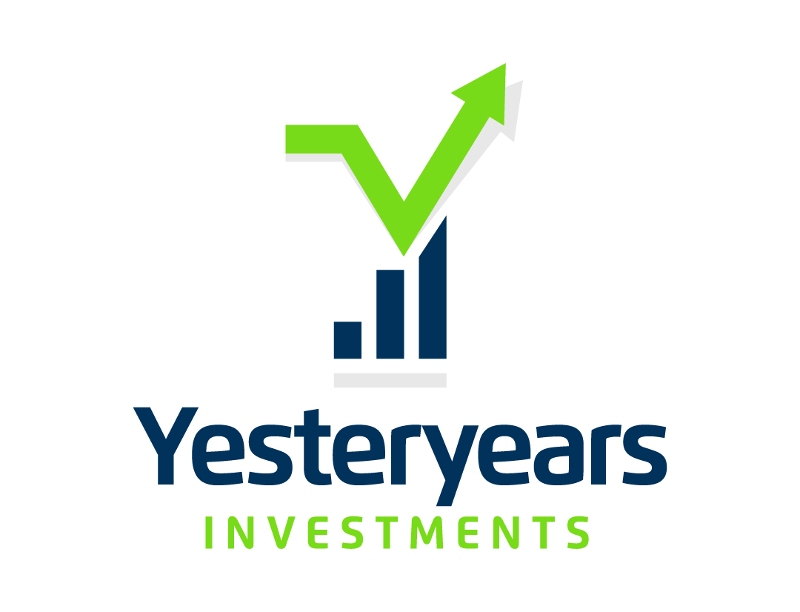 Investment and financial logos usually show upward arrows and bar charts to indicate growth. Even if you see that in those logos, you can still have a unique logo through color and font use, like this one for Yesteryears Investments. Aside from those elements, the font helps present the business as modern and professional.
5. Yezzer Craft Beer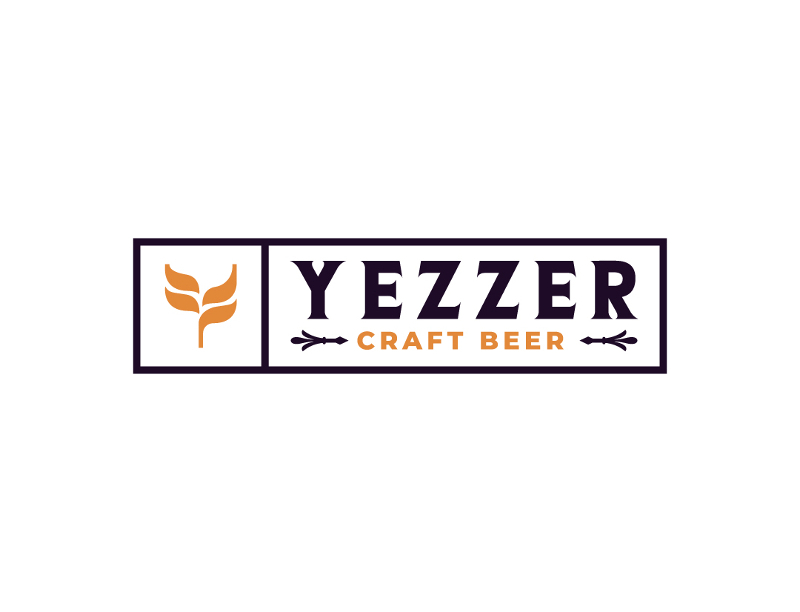 Say yes to this letter Y logo for Yezzer Craft Beer brewery. Brewery and beer logos would usually have an emblematic design showing hops. But this one for Yezzer shows us an illustration of barley malt, an ingredient in beer. Plus, the gold-orange motif on the logo could represent the color of craft beer.
6. Ymir's Cuisine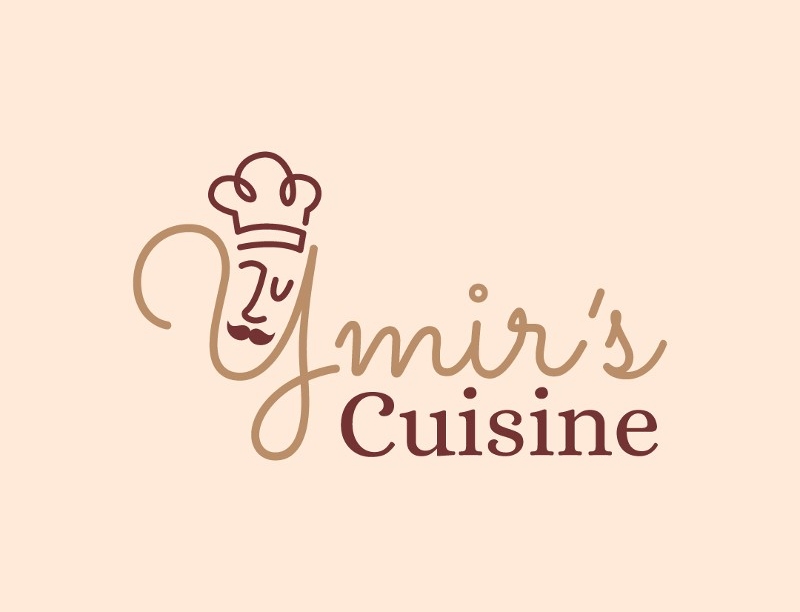 If you want a simple restaurant logo, you can look at this example for Ymir's Cuisine. It's a combination logo mark, using a wordmark and pictorial or mascot logo. Having the face on the Y's bowl shape is a nice touch that makes the restaurant logo unique. It's another way to redesign the mascot or character in a restaurant logo.
7. Yokozuna Eats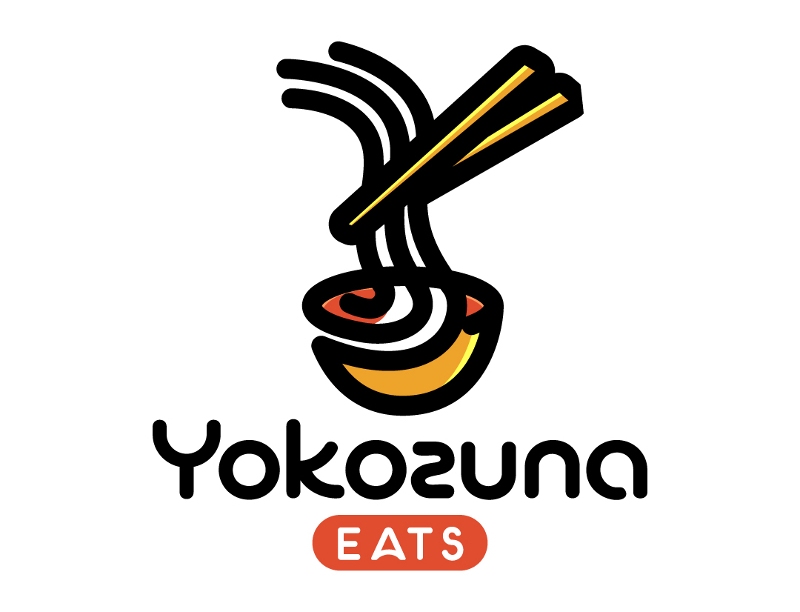 Make your logo look yummy like this one for Yokozuna Eats. The logo will make you hungry looking at the imagery and would make you want to try their noodles. One other element in this logo design to look at is the font. It is reminiscent of noodles and their "fluid" nature.
8. Yougert Dairy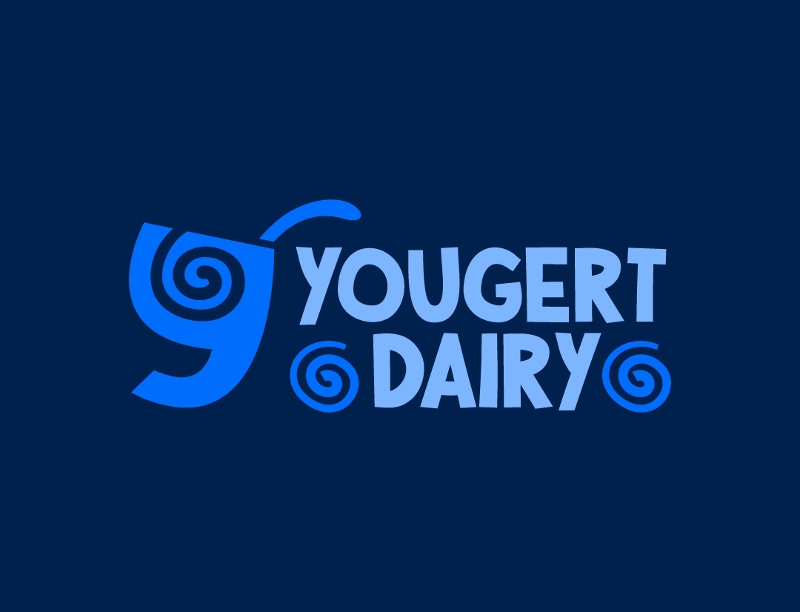 This letter Y logo for Yougert Dairy is unique. For one, the letter Y abstract logo shows us different images. The swirl could represent their drinks or cold desserts, such as ice cream or yogurt. Meanwhile, there's also a straw or spoon on top of the y, indicating that Yougert Dairy sells drinks to customers.
9. Youngstown Law Firm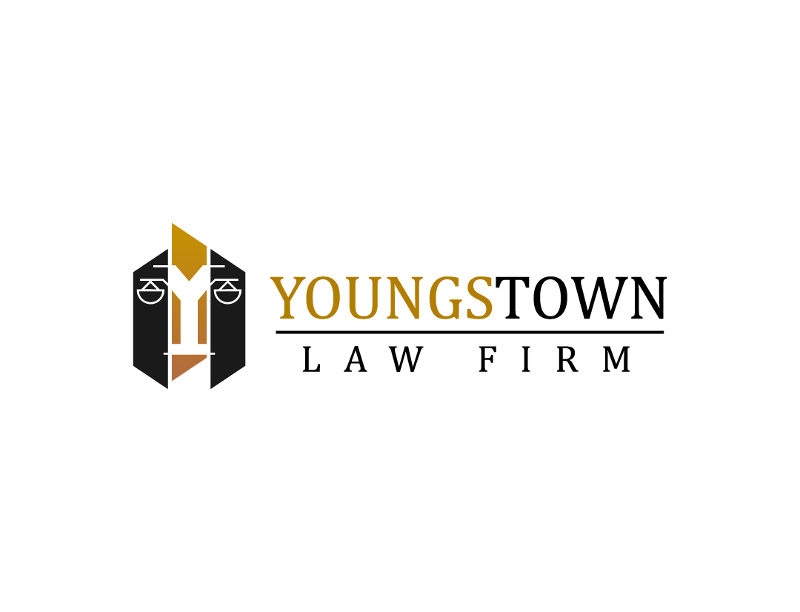 Youngstown Law Firm lucked out on its name when creating its logo. The scales represent the letter Y of their logo. Plus, the colors are also important because having gold in their logo would signify wisdom and confidence, which is an image they might present to the public.
10. Yummy Cup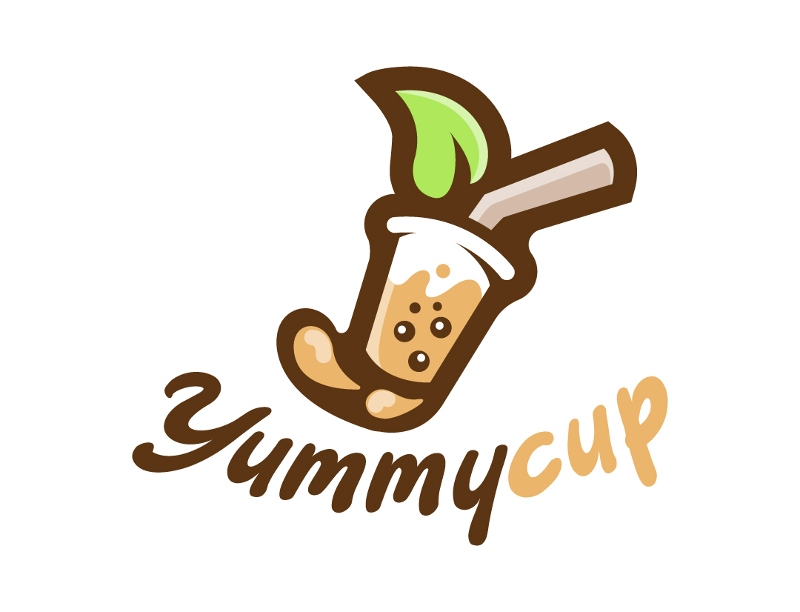 Quench the thirst of your target audience with a logo that would make them crave cold, delicious drinks, like this one for Yummy Cup. It appears that Yummy Cup sells bubble tea. Moreover, if you look closely, the leaf, straw, and bubble tea cup form the letter Y logo.
11. YinYan Martial Arts Studio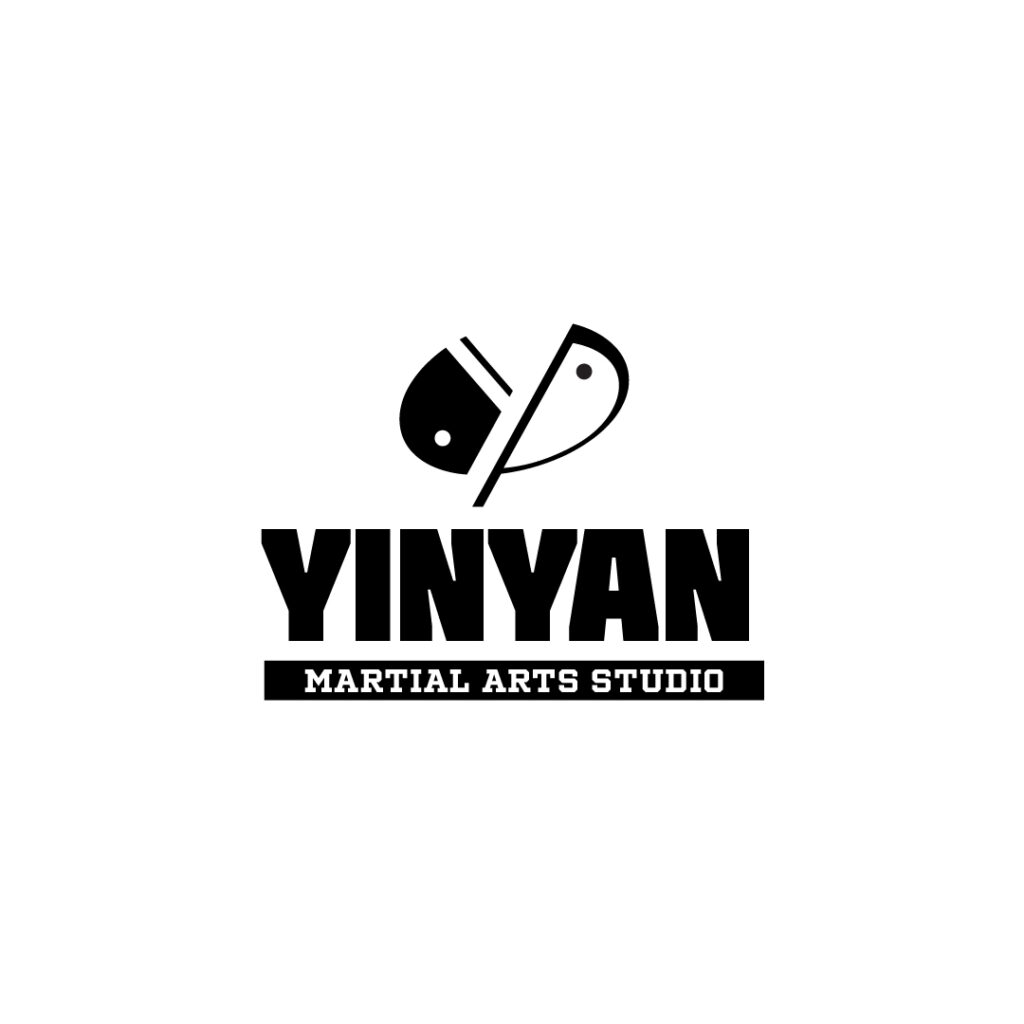 YinYan Martial Arts Studio's logo draws inspiration from the Chinese philosophical theory of Yin and Yang. It promotes harmony and balance, which is suitable for martial arts as sports, making the overall design relevant and simple
12. Yachtsman Boat Owners Club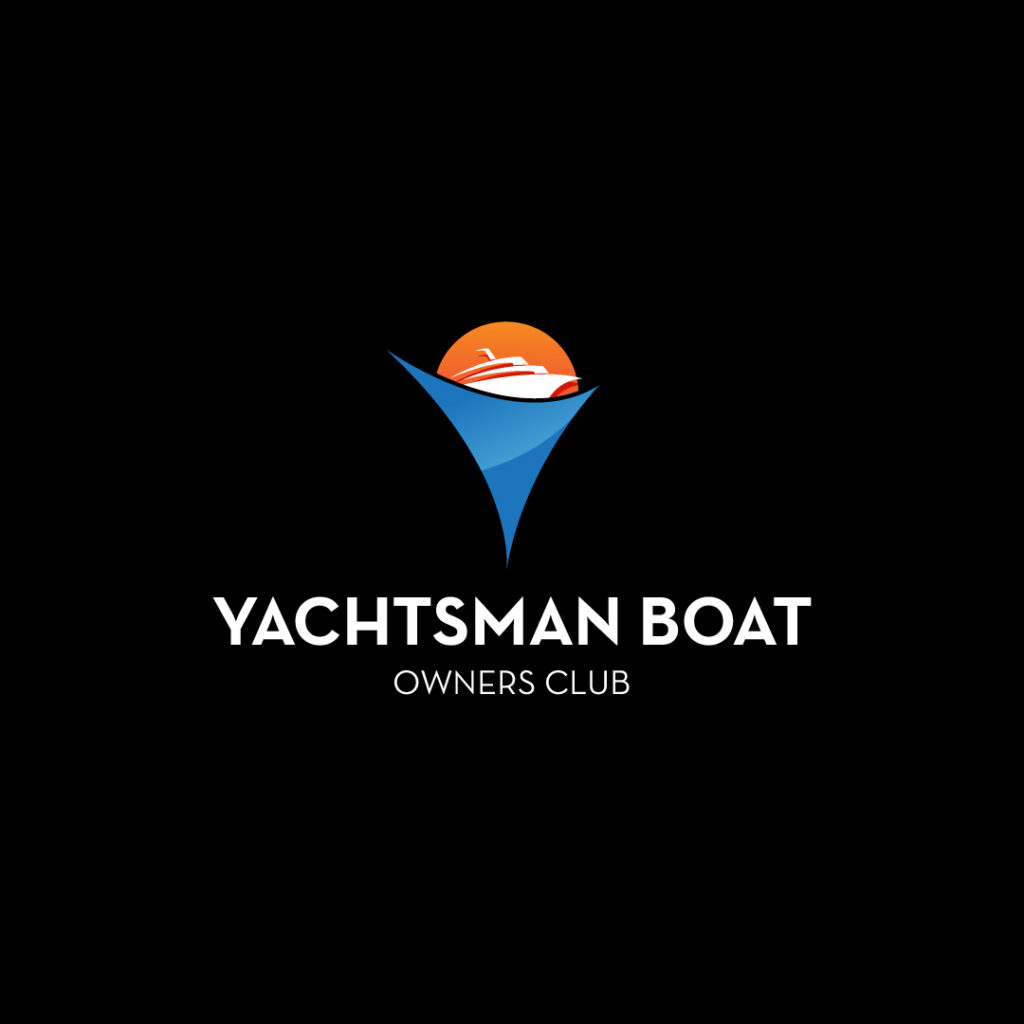 If you are looking for a straightforward logo design, this letter Y logo design is the best example. It features an iconic yacht image above the waters, represented by the blue triangular shape. Besides, using simple icons to illustrate the brand is undeniably a proven technique in logo design.
13. YankeeDoodle Messaging Service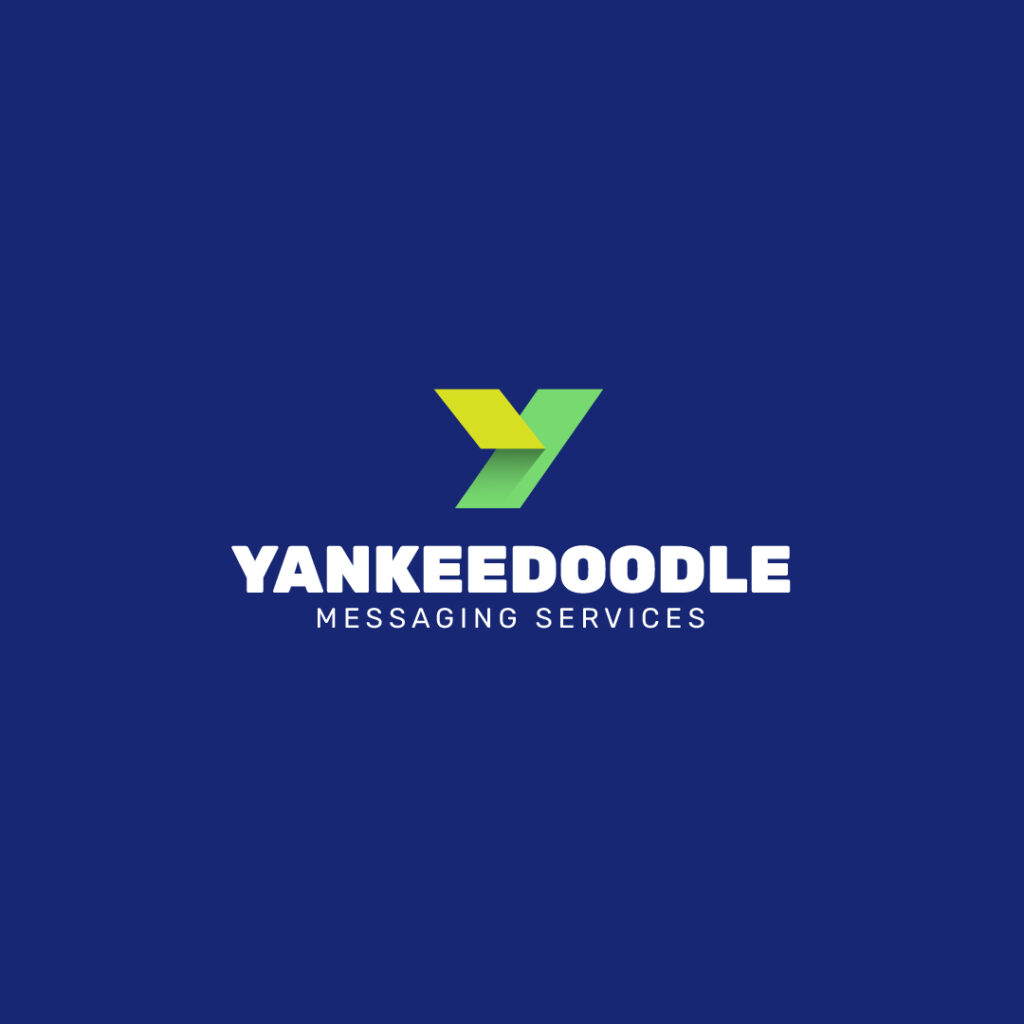 In this logo, both the icon and typography may be considered in their simplest form. However, the yellow and green-colored "Y" logo is the most appealing aspect of the design. Plus, the solid blue background perfectly matches the other logo elements.
14. Yunique Collections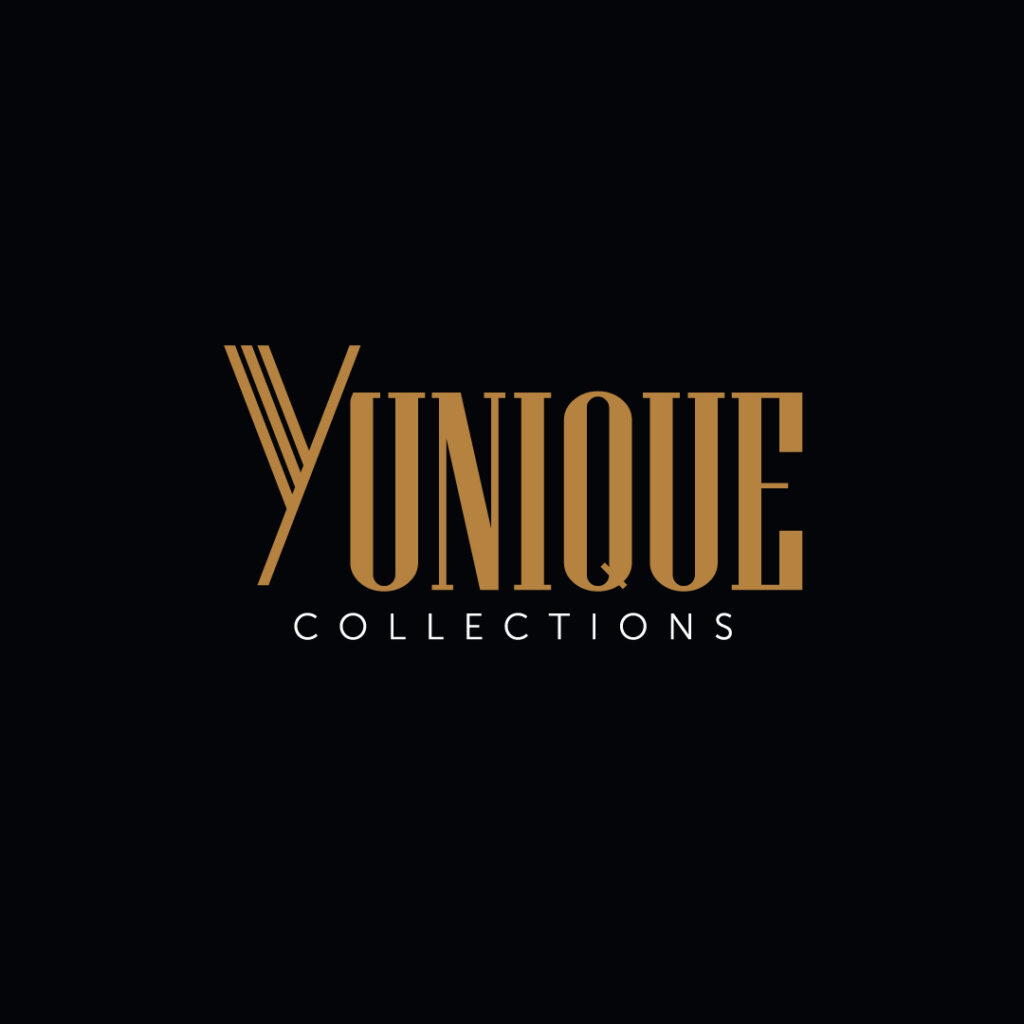 Yunique Collections' logo design is an excellent example of a brand that embodies elegance and style. It has a stunning color combination of black and gold. Likewise, the bold-faced and large font for "Yunique" emphasized the brand name.
15. Yokozuna Wrestling Club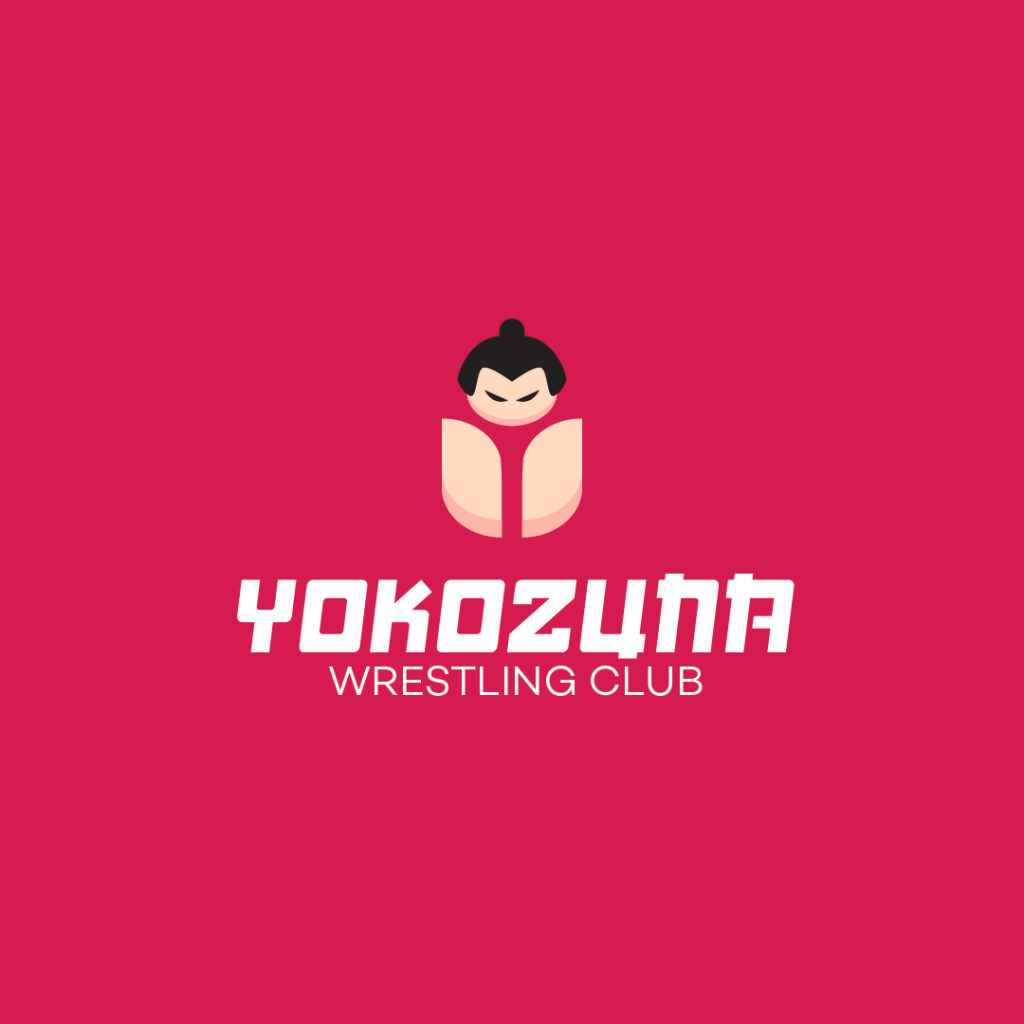 Let's move on to the Japanese-inspired logo of a wrestling club business. The distinctive icon shows a Japanese man donning in wrestling robe. Using red as the dominant color makes the design flexible and visually appealing in any branding assets.
16. Yeehan Western Coffee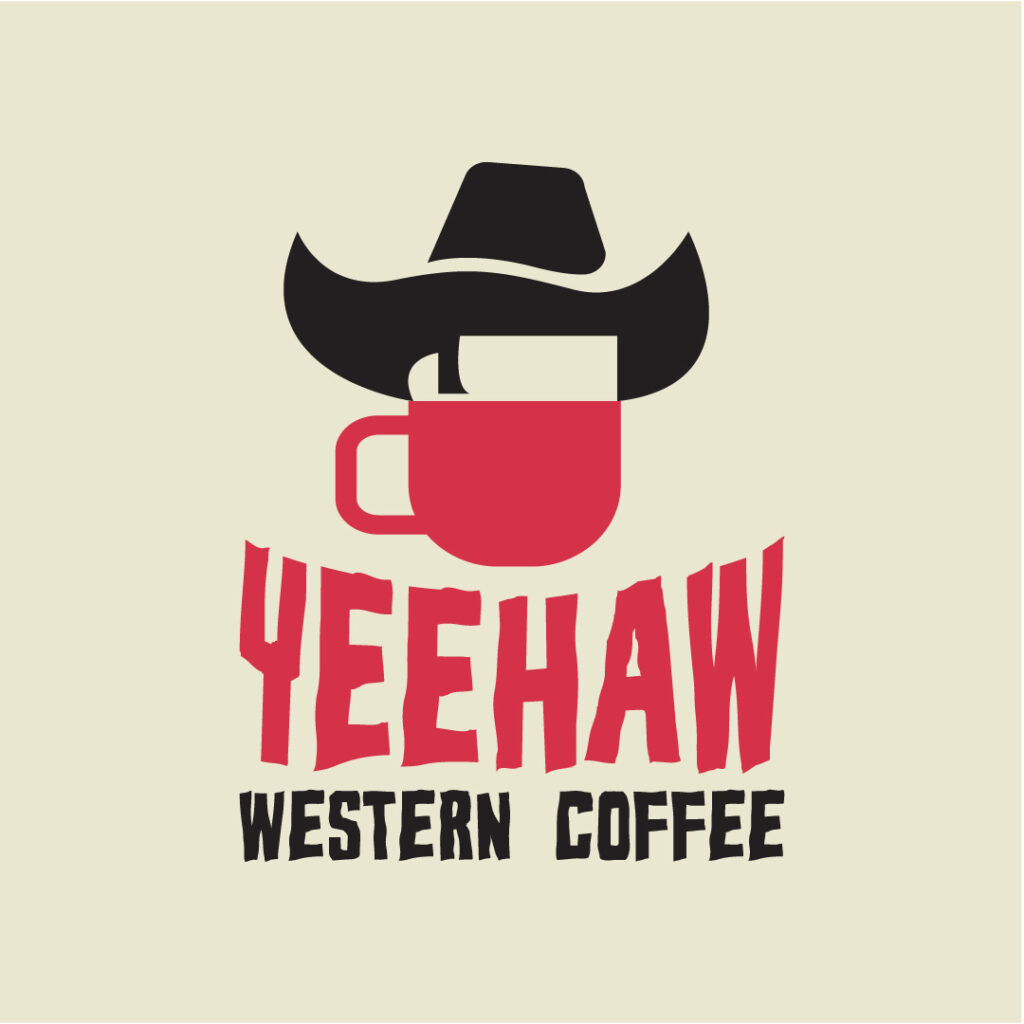 This red and black logo of a coffee shop has a western vibe. It features a mug and a human profile with a cowboy hat. The creative outlook is fun and attractive to coffee lovers of all ages. And as for the color choices, the design elements stand out in the light yellow background.
17. YellowFin Premium Seafood Restaurant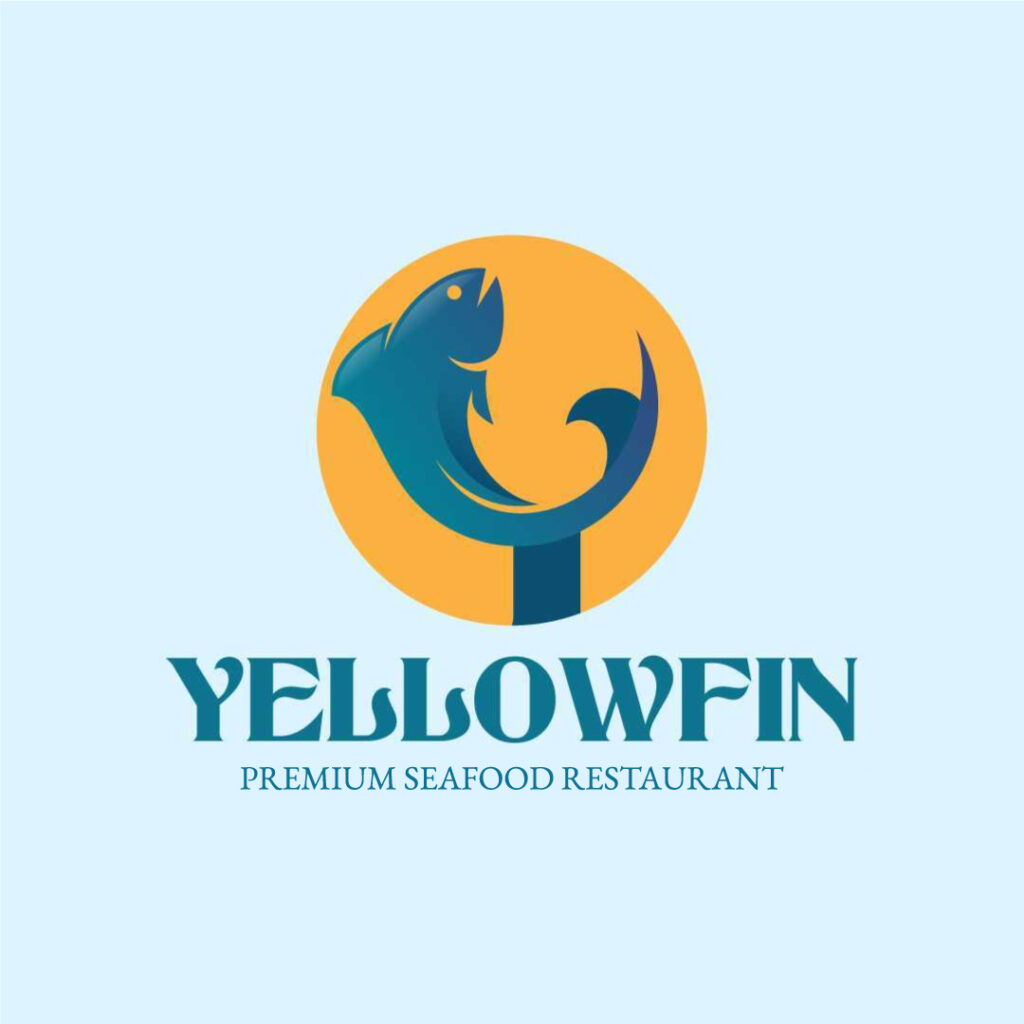 YellowFin Premium Seafood Restaurant uses design elements related to the characteristic of seafood, mainly fish. It can be seen in the circular brand logo and font style. Overall, the restaurant logo follows a straightforward design to attract the audience and prospective customers immediately.
18. Yow! Oversized Clothing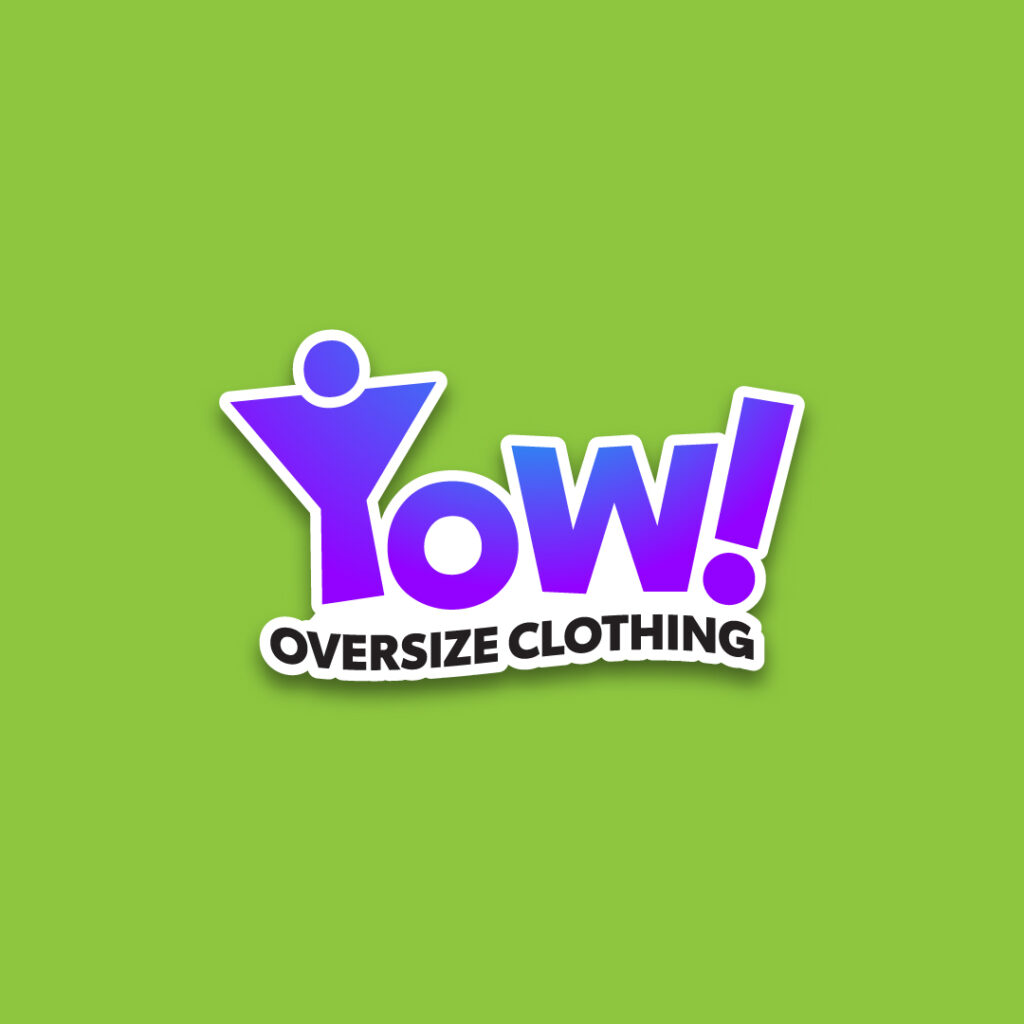 You may get inspiration from Yow! Oversized Clothing young and fun logo layout, especially if you are into a trendy apparel business. The quirky logo features an outline of a human, as shown in the letter Y in "Yow." We are also mesmerized by the bright colors, including bright blue and neon green. It perfectly matches the brand personality.
19. YumYum Street Snacks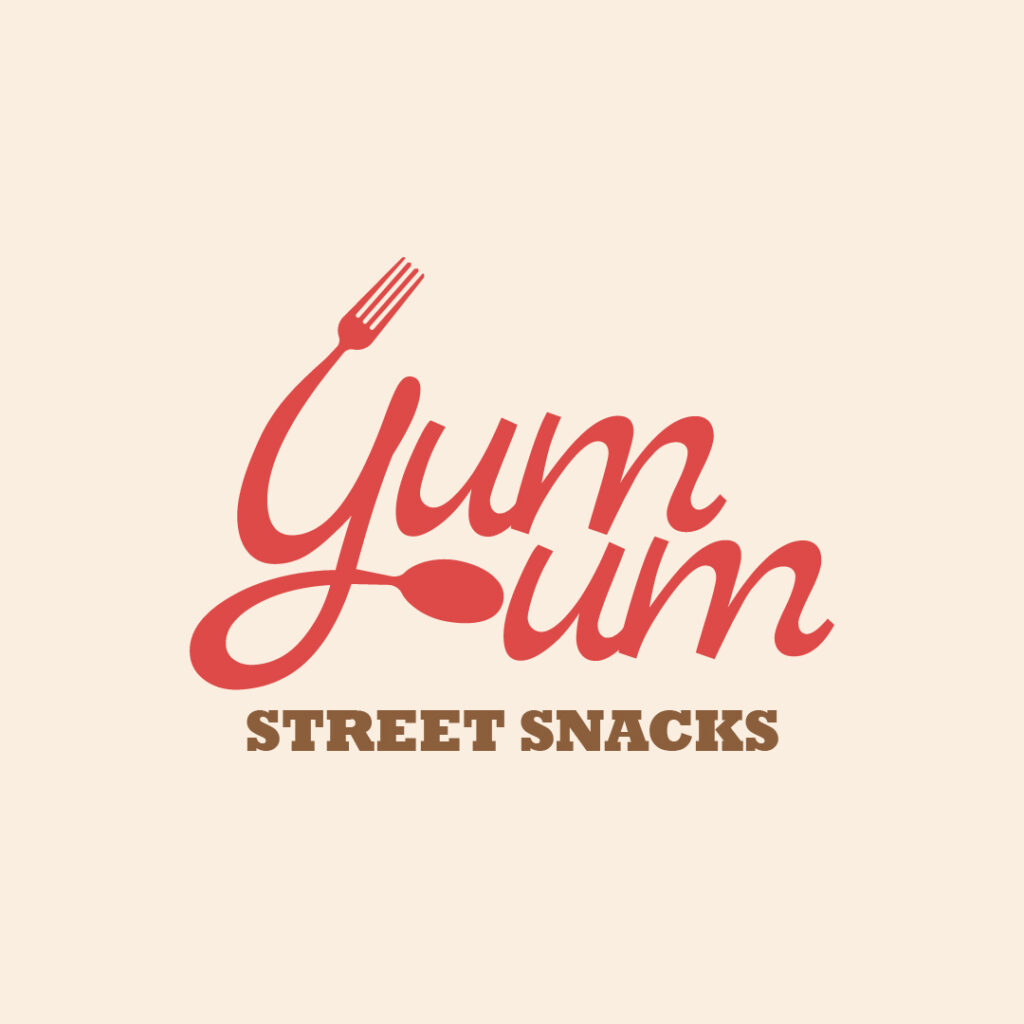 Rolling stores, food carts, and street stalls are famous nowadays. You must promote your business through an impressive logo design to keep up with the competition. Who says that logos are only for big and established businesses? They a completely mistaken! You can always create a relevant logo for your street foods business. Using the YumYum Street Snacks logo as your inspiration for preparing a mood board for your next logo is best.
20. Yoyo Kingdom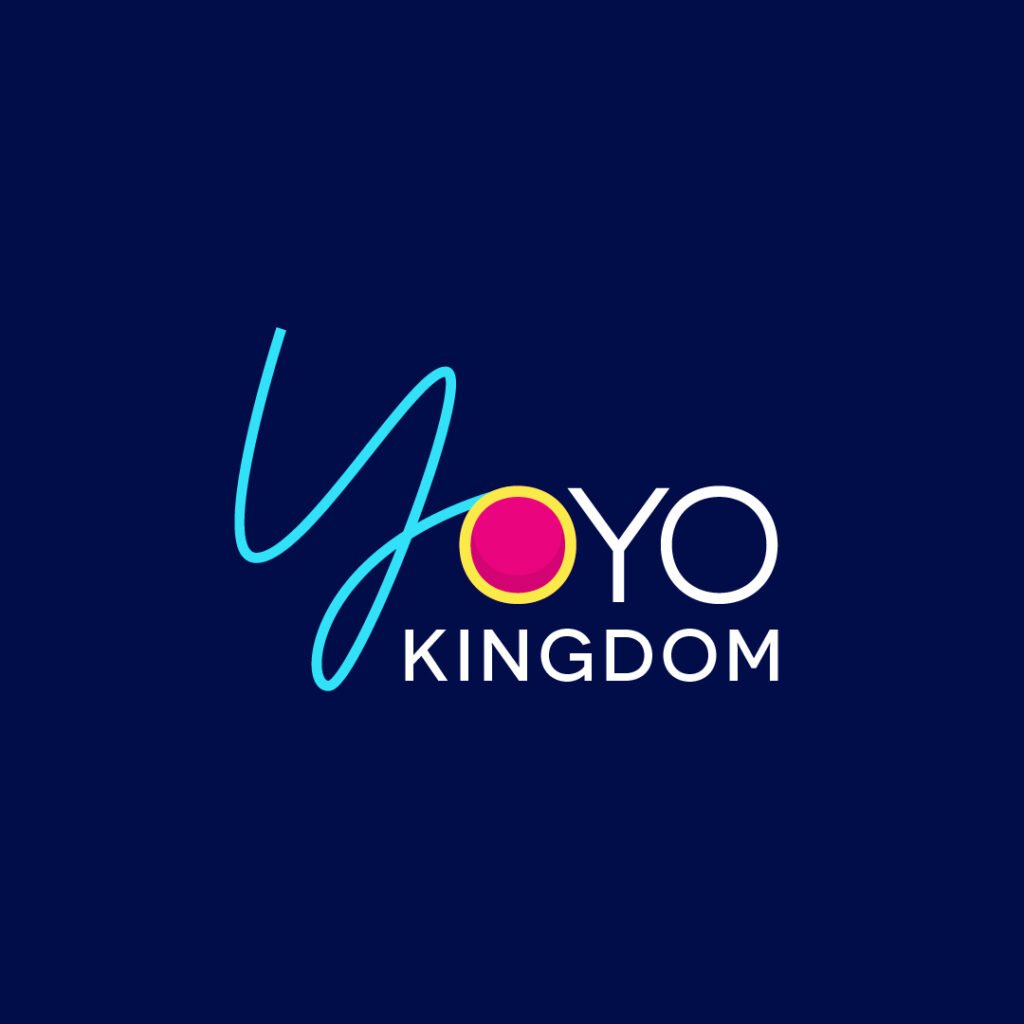 At this point, we have covered various types of businesses. Use the Yoyo Kingdom to motivate you to make one for your gaming business. You have to highlight a unique component, and in this case, the drawing of the yoyo toy.
21. Yeti Frozen Desserts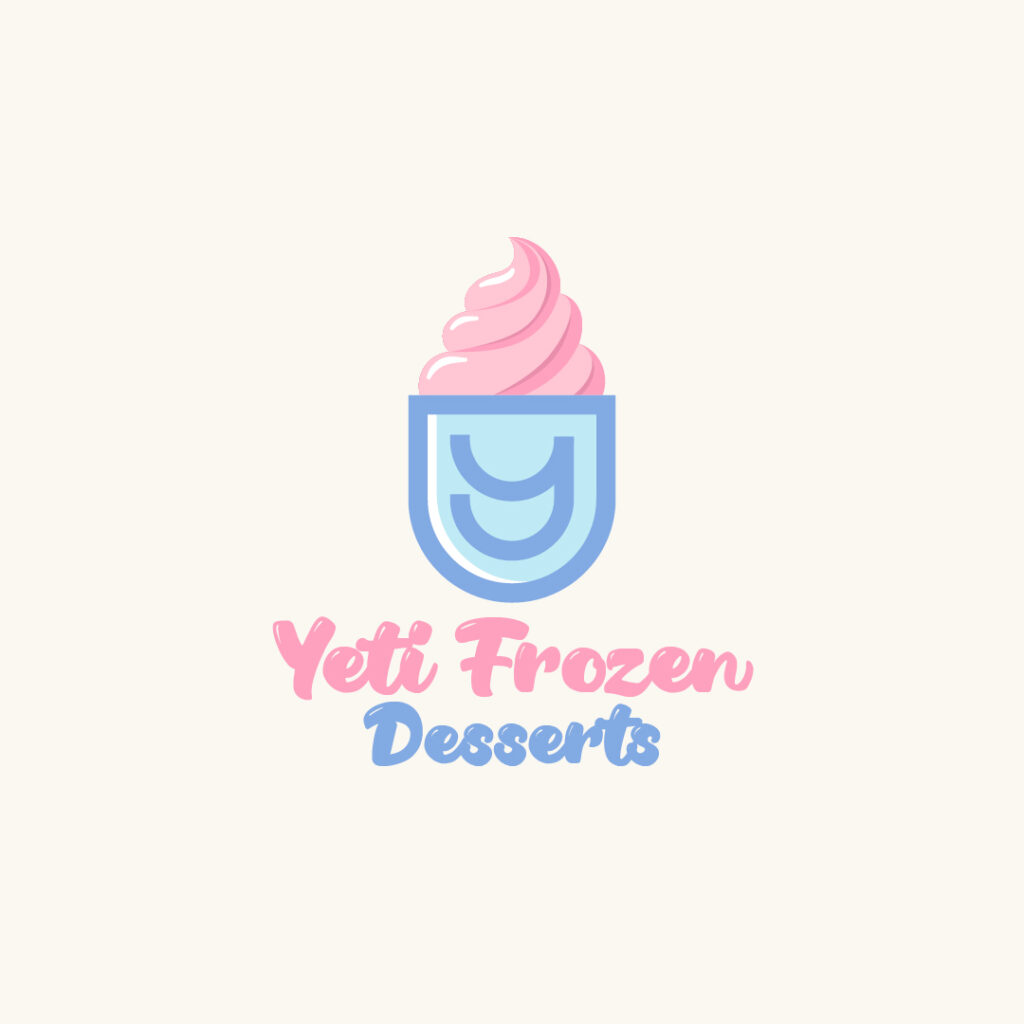 Sweet treats lift the mood as lovely logos shake up your competitor. The letter Y logo is included in the ice cream image to make the design more exciting. Also, the font selection matches the colors and personality of the brand. Plus, the script-type font complements the iconic brand logo.
22. Yogi Yogurts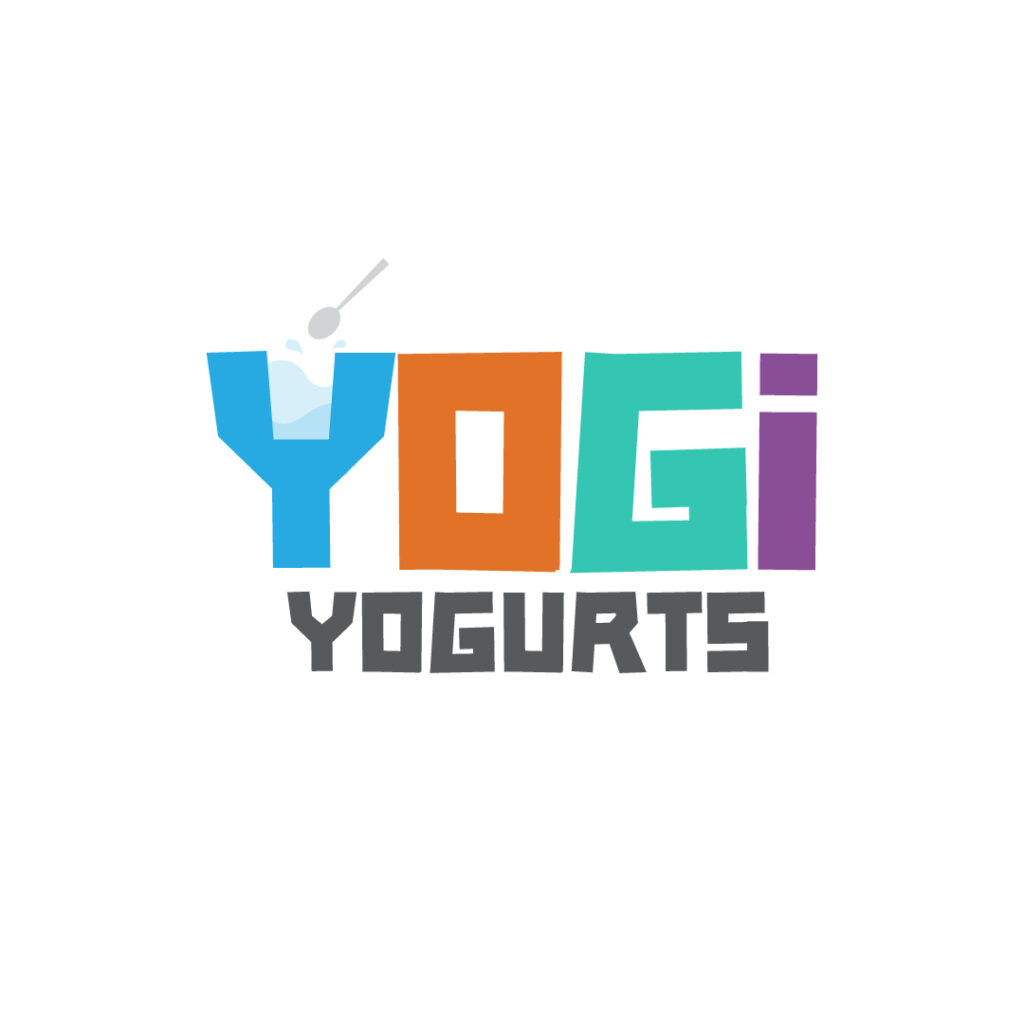 An unconventional color combination is alright! Yogi Yogurts uses a feast of color in the letter marks. Likewise, the teaspoon leaning towards the letter "Y" shows a scooping manner of yogurt that is still visually attractive no matter how simple and always catches the attention of the audience's sharp eyes and judgment.
23. Yolo Valley Extreme Campsites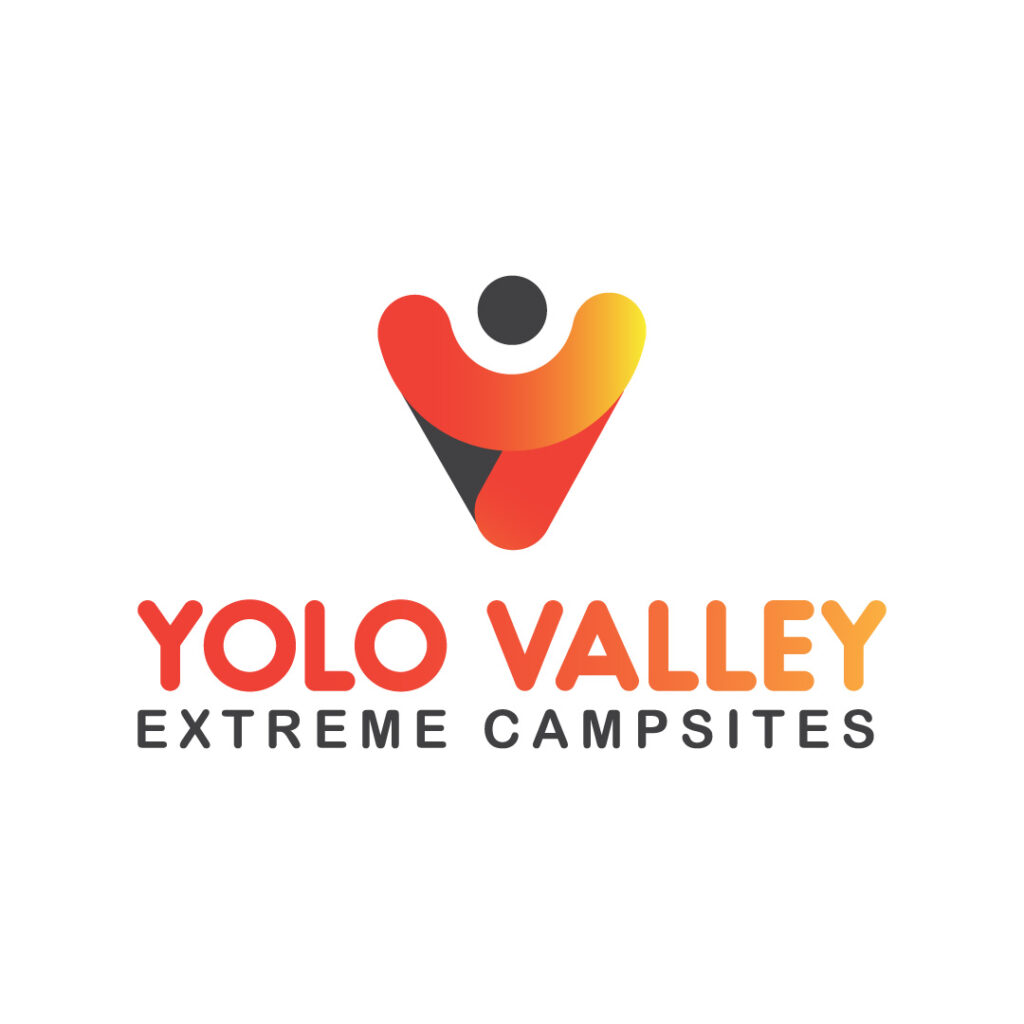 Camping is a popular leisure activity, so creating a stunning logo to promote your business is essential. The curve shape in the logo demonstrates the adventure that awaits every customer. This simple and uncomplicated layout will immediately catch attention.
24. Yolk Desserts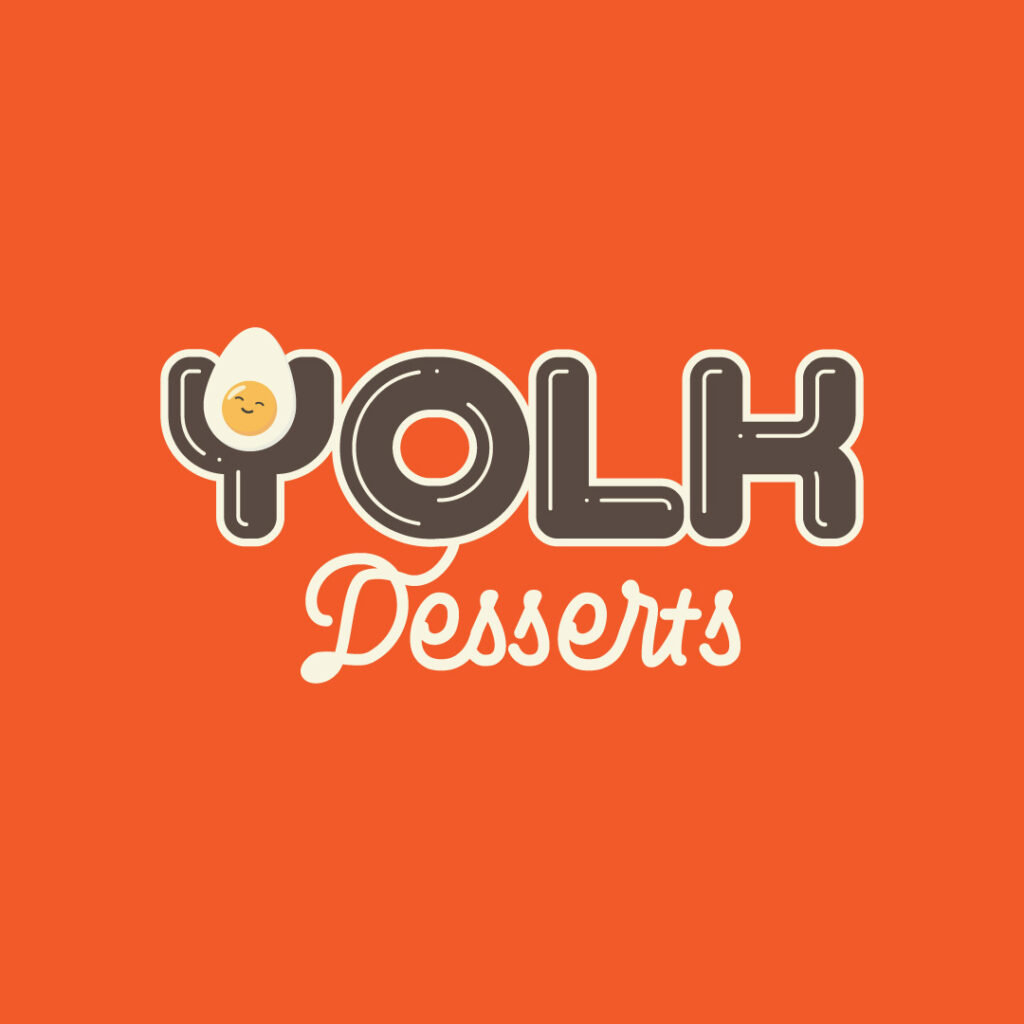 This chocolate brown and orange logo is another fun and modern design example. Yolk Desserts logo integrates an egg yolk drawing with a smiley face. The logo appeals to the younger customer segment, given the youthful feel of the overall logo design.
25. Yummy Cakes and Pastries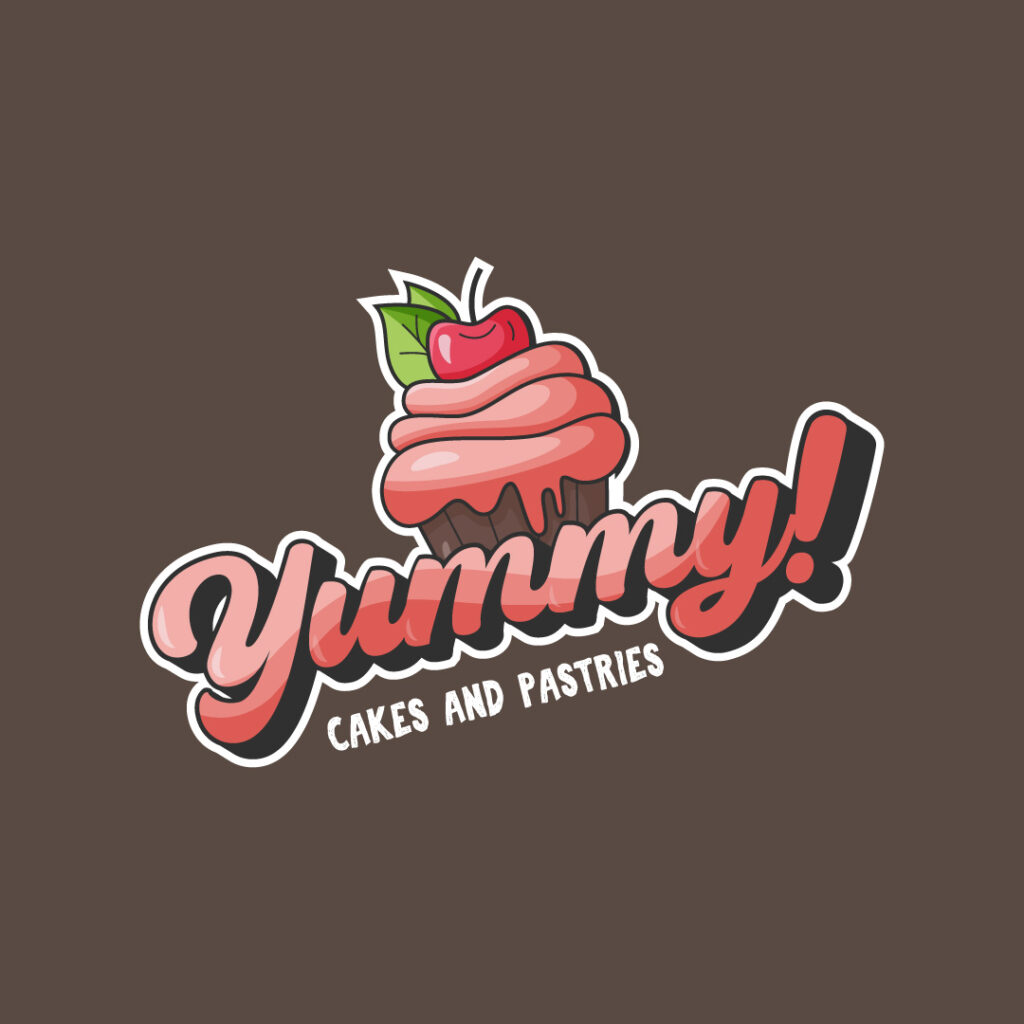 This delicious brand logo for Yummy Cakes and Pastries is one of the best designs in this collection. The color, icon, and typeface are indeed a fantastic representation of the brand.
26. Yellow River Travel and Tours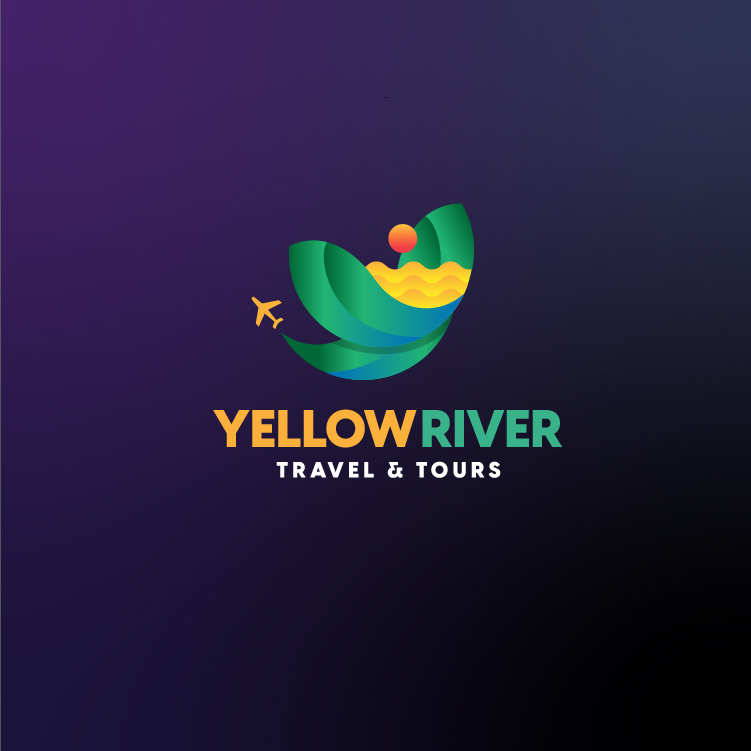 For a business that offers various travel and tour services, Yellow River Travel and Tours is perfect for you to draw inspiration. The airplane, waves, river, and moon drawings demonstrate the brand's various services.
27. YesterYears Nursing Home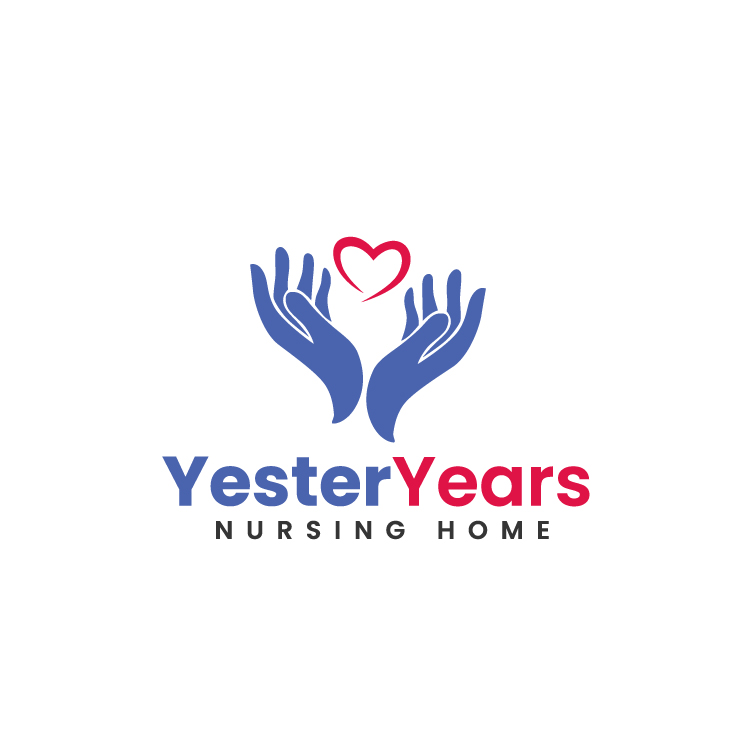 This is one of the few logo examples in our list that use a white background. This time, the logo has an open hands and hearts icon representing love and care for older persons. After all, this is the purpose of YesterYears Nursing Home.
28. Yoga Time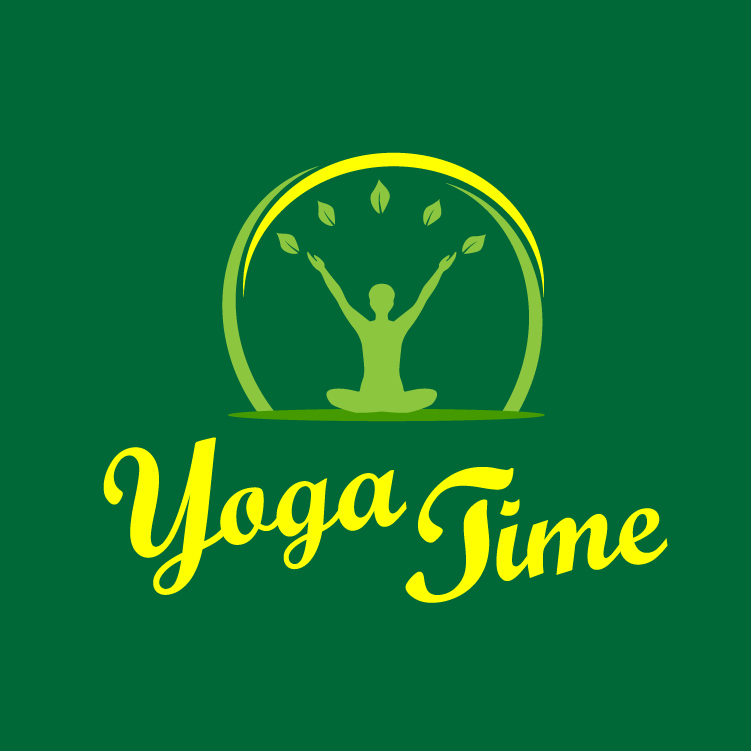 This green and yellow logo vibrate relaxation and calmness. It shows a back view profile of a person doing yoga or meditation. It also has a clock representing the importance of following a schedule when doing yoga or exercise.
29. Young Minds Kids Club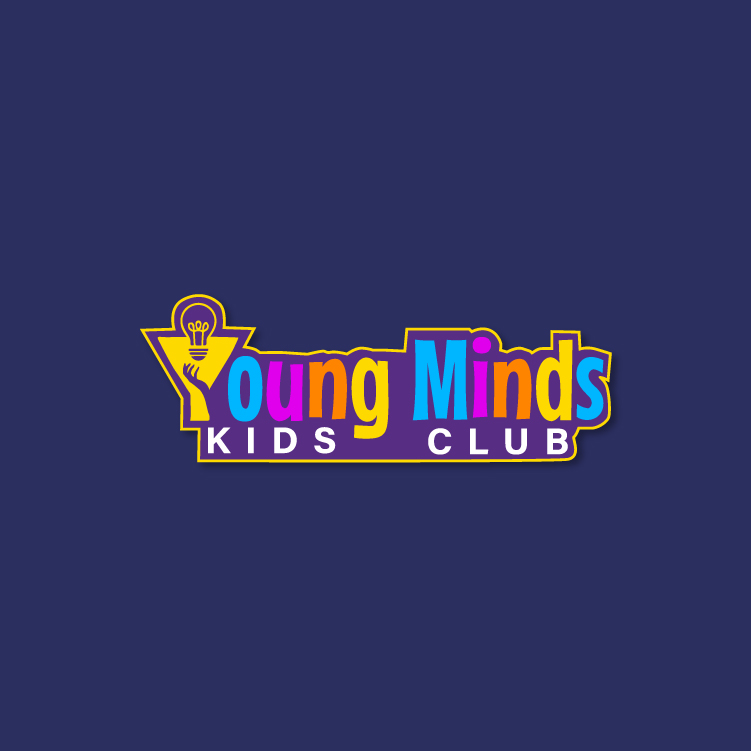 If you are catering to a younger audience, the Young Minds Kids Club logo is the best example. The light bulb icon and the rainbow-colored font will instantly catch the attention of young kids and their parents.
30. Youtopia Real Estate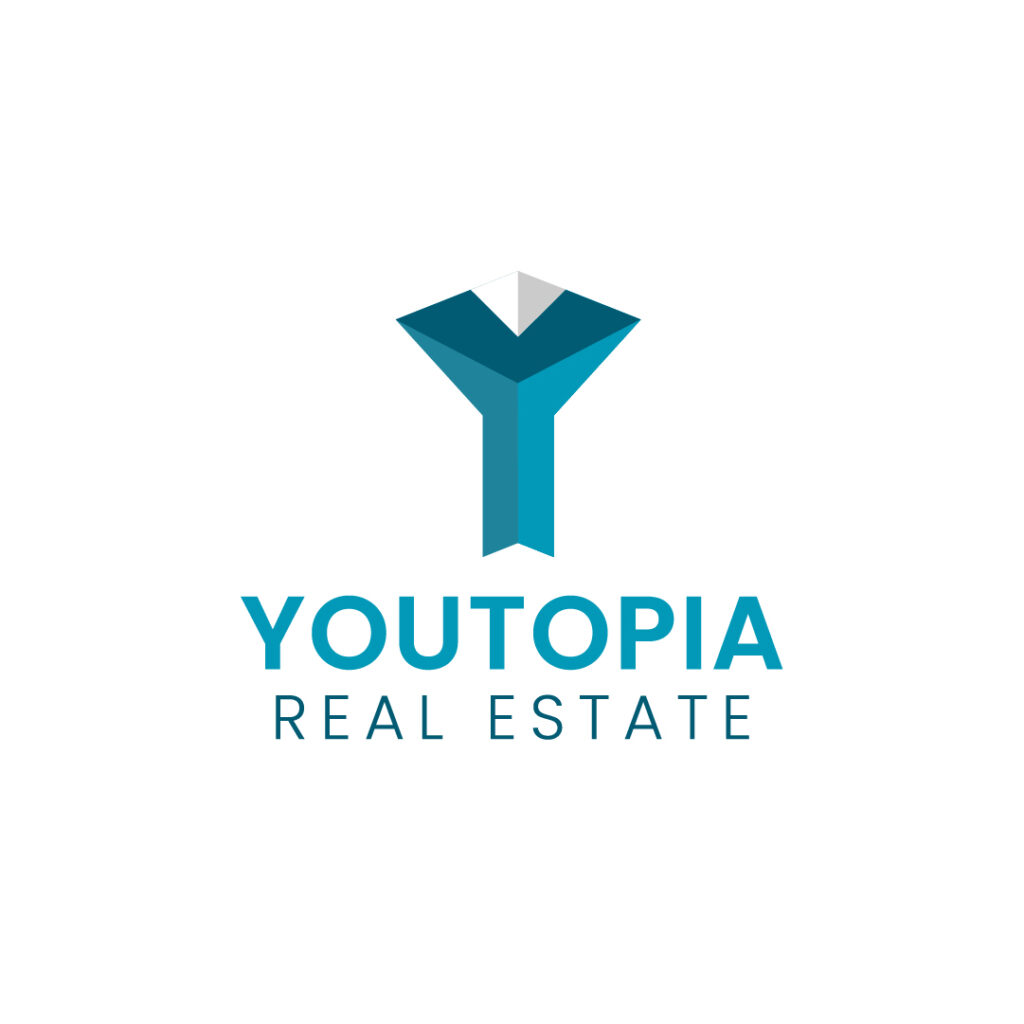 The iconic logo that features the 3D "Y" drawing is an excellent choice for Youtopia Real Estates. The angular picture promotes the goal of Youtopia Real Estate. Overall, the design is simple and professional-looking.
Subscribe to Penji
Did you like any of the logos above? If you do and want to get one for your business, subscribe to Penji today! Once you subscribe to Penji, you can immediately request a logo. Provide details of your logo design, and our designers will create a design based on your business, target market, and specifications. And in 1 to 2 days, you'll receive a logo design draft, and you can review the designs our designers made for you. So, if you're ready to get a logo for your business, choose a plan that fits your budget here.