Think about renowned brands like Coca-Cola, Mcdonald's, Apple, and Mercedes Benz. Their easily-recognizable logos create spontaneous connections with the brand. In short, a good logo summarizes the qualities of a brand that customers use for identification and differentiation. The talented designers at Penji have been creating well-designed logos that provide significant benefits to brands. Here are some of the professional letter N logo designs Penji made for its clients.
1. Nacho's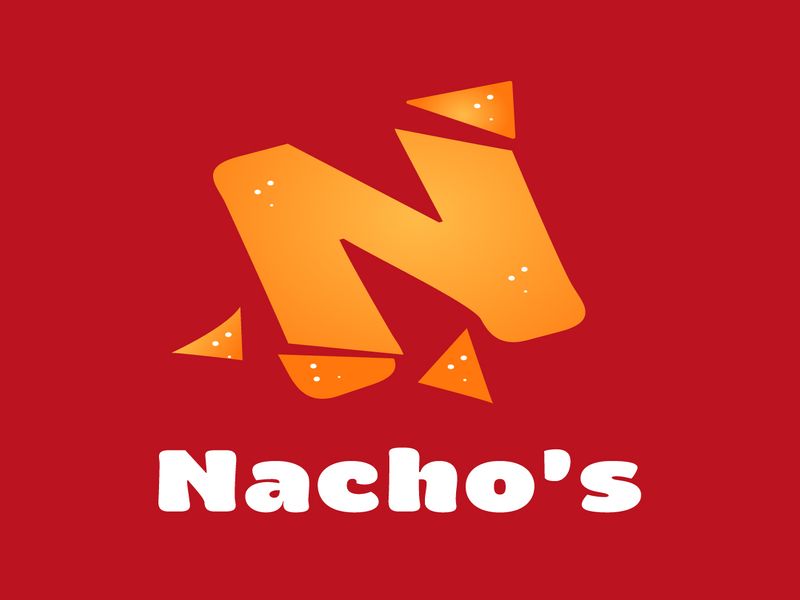 Nacho's logo features a slanted letter N, with broken parts that look like scattered pieces of nacho chips. Even its color is similar to nachos. Looks tasty, right? Likewise, the red background emphasizes the logo and the brand name.
Let your brand voice be heard with a unique N logo
Hire a logo designer today and get your logo in 1 to 2 days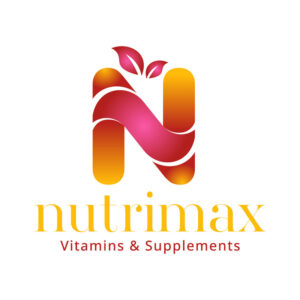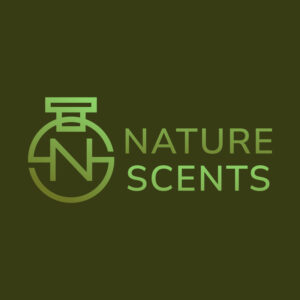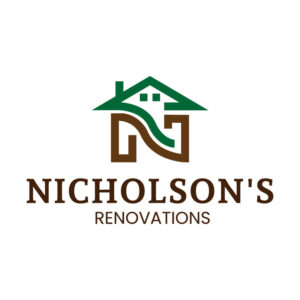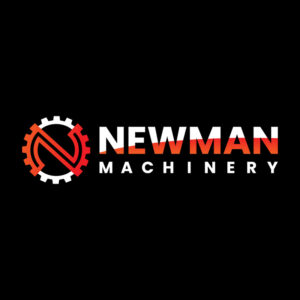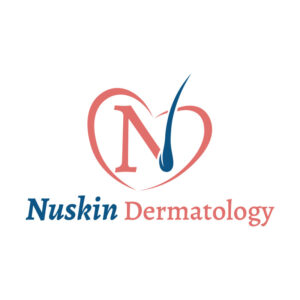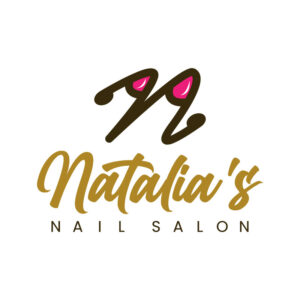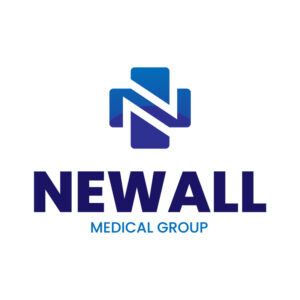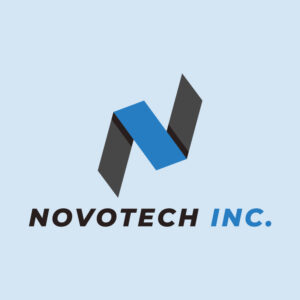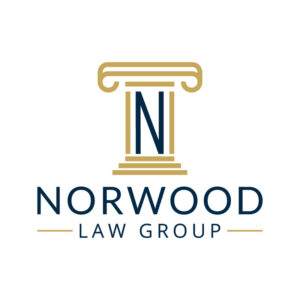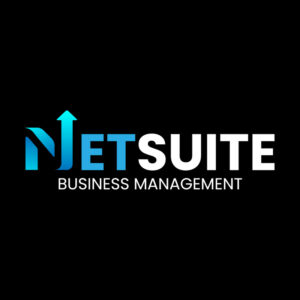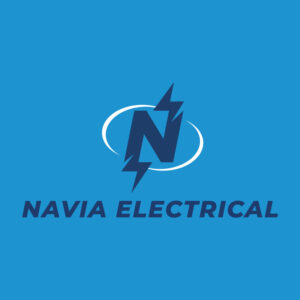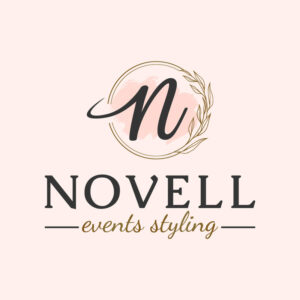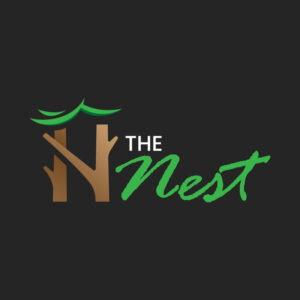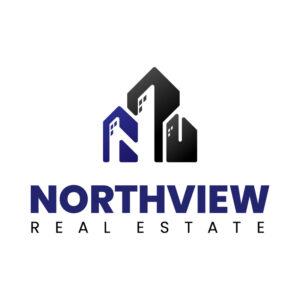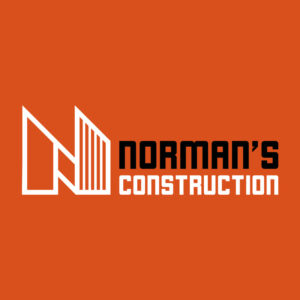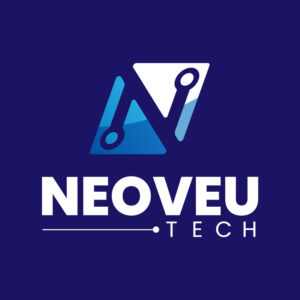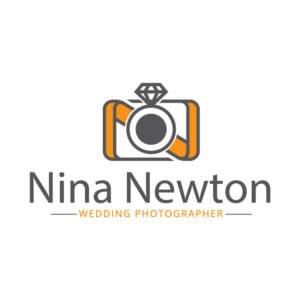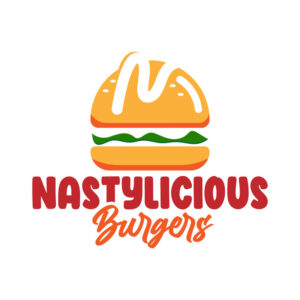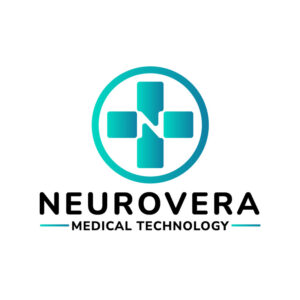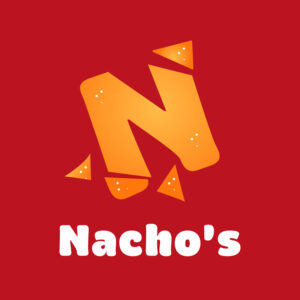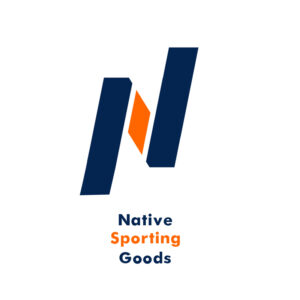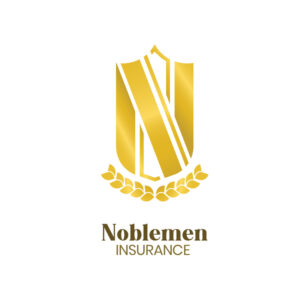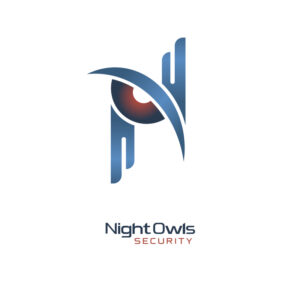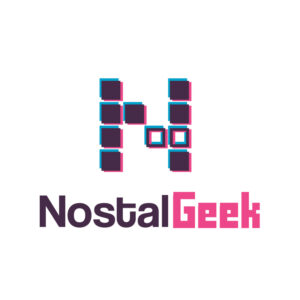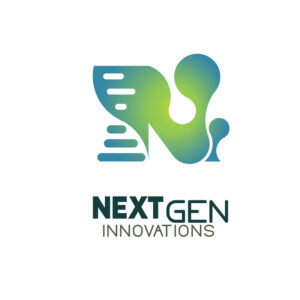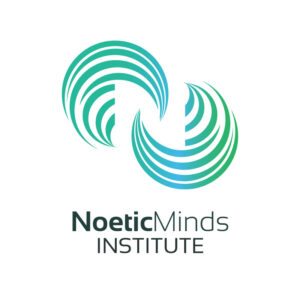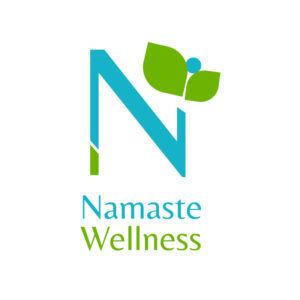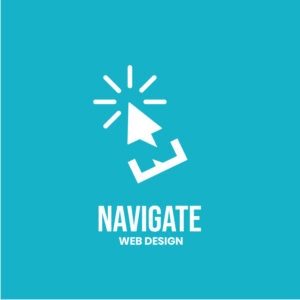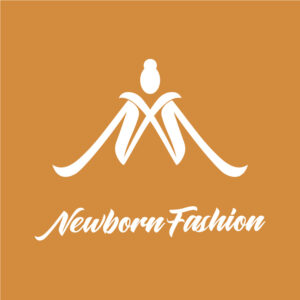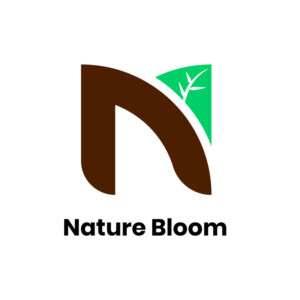 2. Native Sporting Goods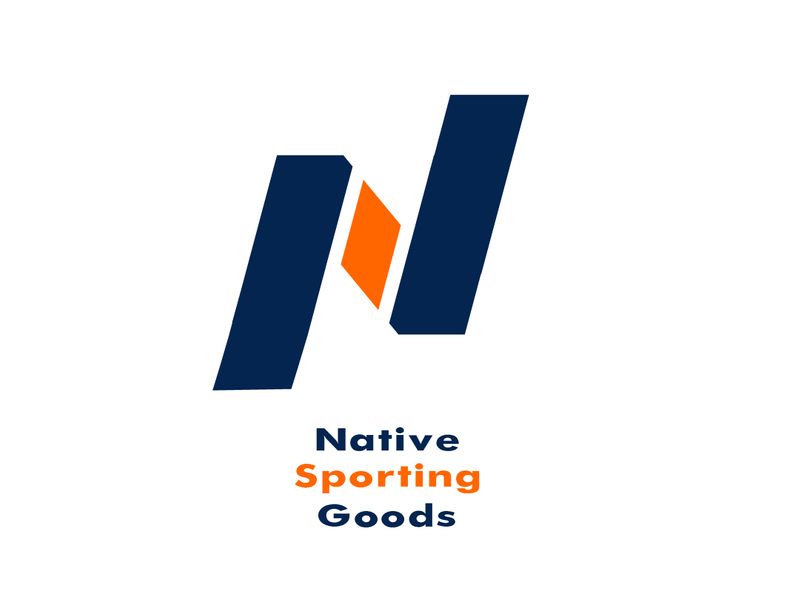 In this logo, the letter N is shown as three parallel bars. The designer has chosen a perfect color combination – a blue and orange logo on white background. In addition, the size of the text is just enough, making the letter N logo stand out and quickly catch people's attention.
3. Noblemen Insurance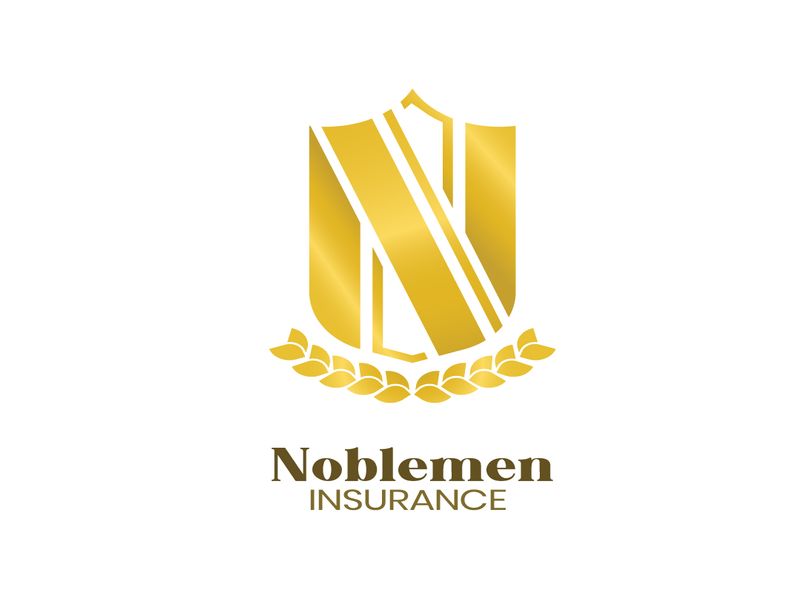 The Noblemen Insurance utilizes an emblem logo type. You will notice the letter N logo within the symbol if you look closely. Altogether, the unique combination of icons and text in this design separates the brand from the competition. This design example is worth considering if you're looking for insurance logos that attract more clients
4. Night Owls Security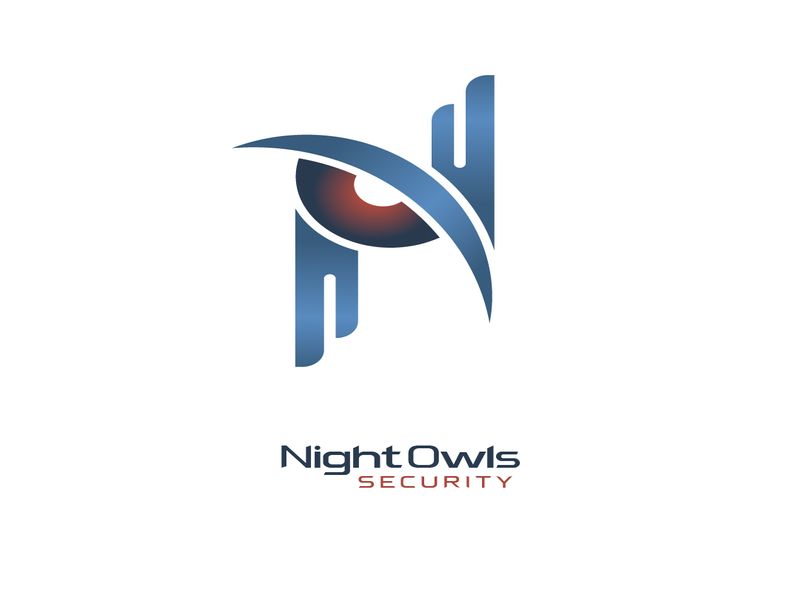 Night Owls Security has an abstract logo design. But, if you connect the figures that look like armor or shields, it will form the letter N logo. Overall, the elements in this design represent the company's services.
5. NostalGeek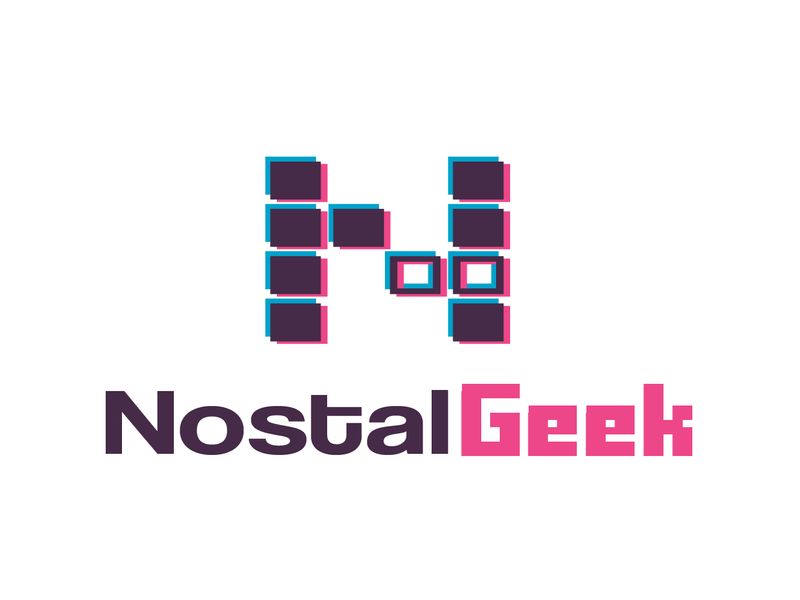 Bricks – that's the shape used in this letter N logo. On the other hand, the brand name is a wordplay of nostalgia + geek. You can also use this creative pattern in naming your company or brand.
6. NextGen Innovations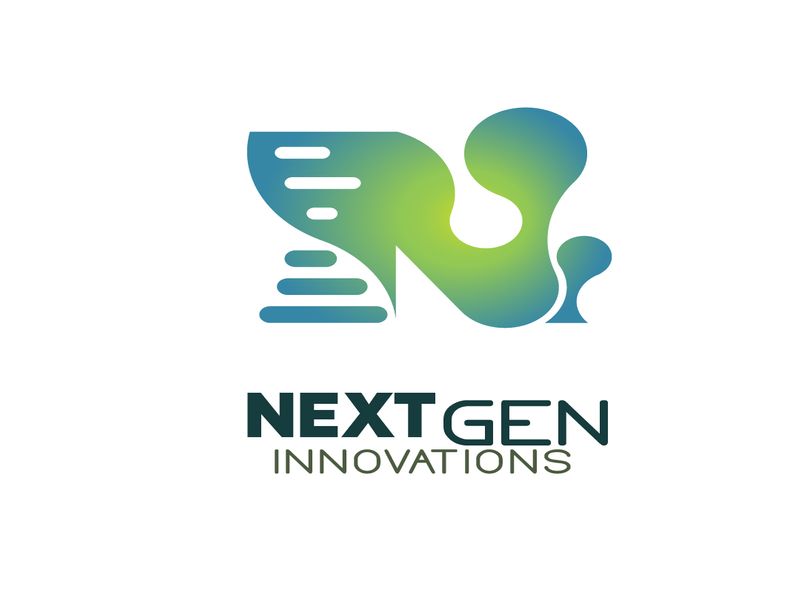 This is a logo for a tech company. The unusual shape of the letter N logo in this design is unique and easier to identify in the sea of competing brands. In other words, the enhanced identifying mark makes it a good logo with a positive impact on the product or service.
7. Noetic Minds Institute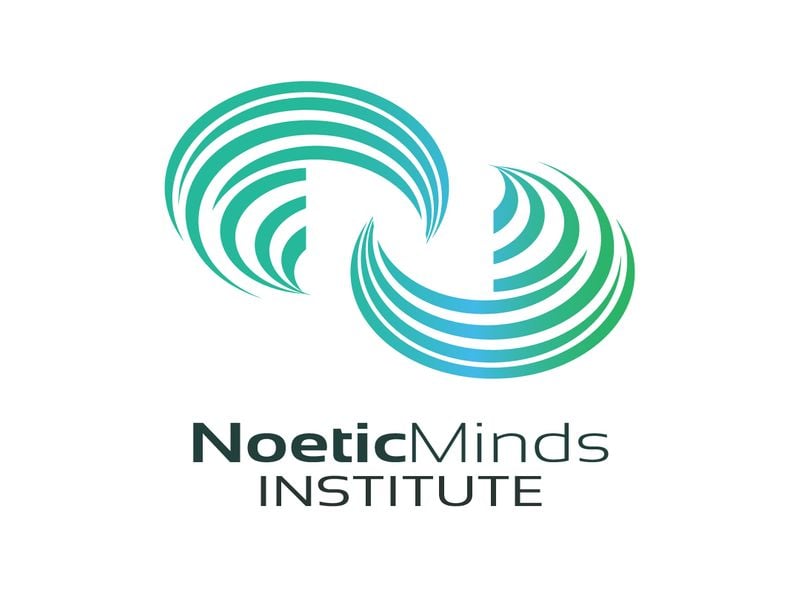 A transparent letter N logo separates the green spiral abstract design at the center. The Noetic Minds Institute logo design looks clear and straightforward because of the refreshing color palette.
8. Namaste Wellness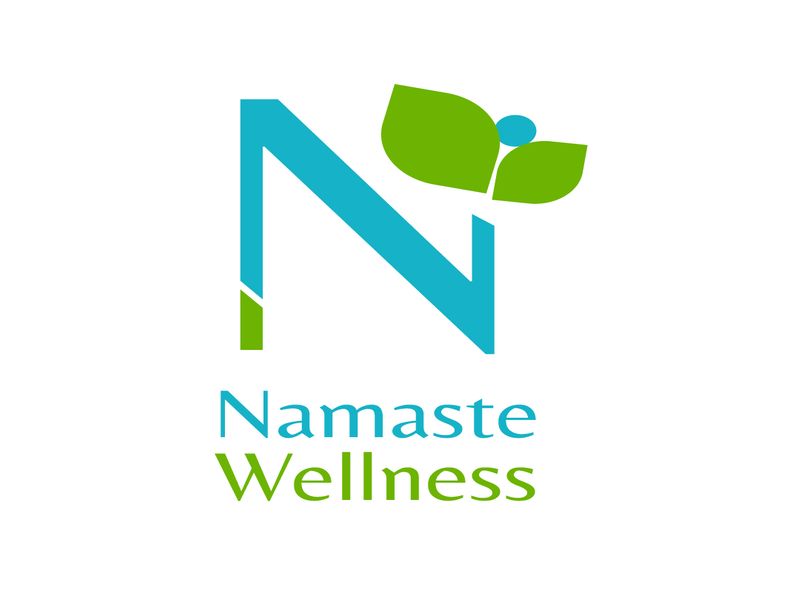 By incorporating elements of nature and a fresh color palette, the Namaste Wellness logo can immediately attract prospective customers. In addition, the aesthetically-designed logo is compatible with any marketing assets such as brochures, flyers, signages, and business cards.
9. Navigate Web Design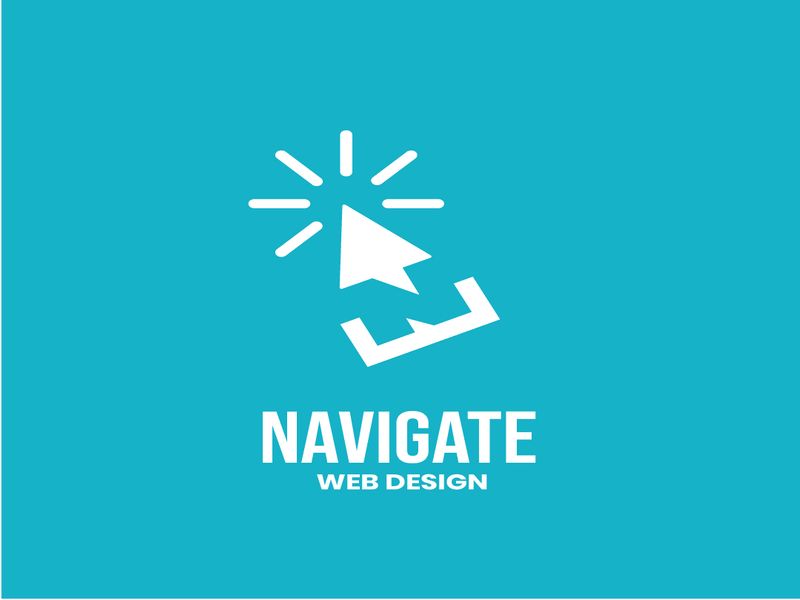 We navigate the internet world through cursors and mouse clicks. That's the idea used in this logo. While the letter N logo is not that visible, it's still there between the base and the arrow. What a unique way to design a letter N logo!
10. Newborn Fashion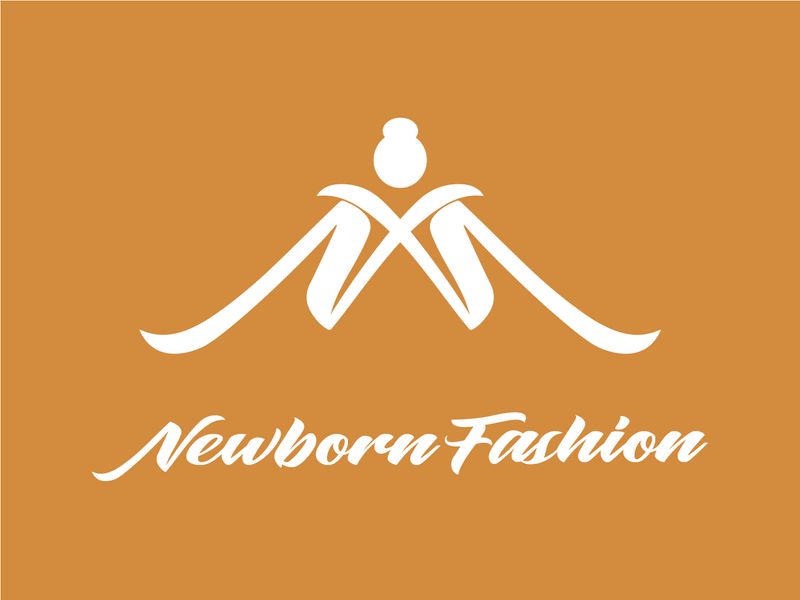 The Newborn Fashion design features an outline of a mother with her limb position forming the letter N logo. It represents the product provided by the brand, which is clothing and accessories for newborn babies and moms alike. And the typeface which the designer used looks fashionable, too.
11. Nature Bloom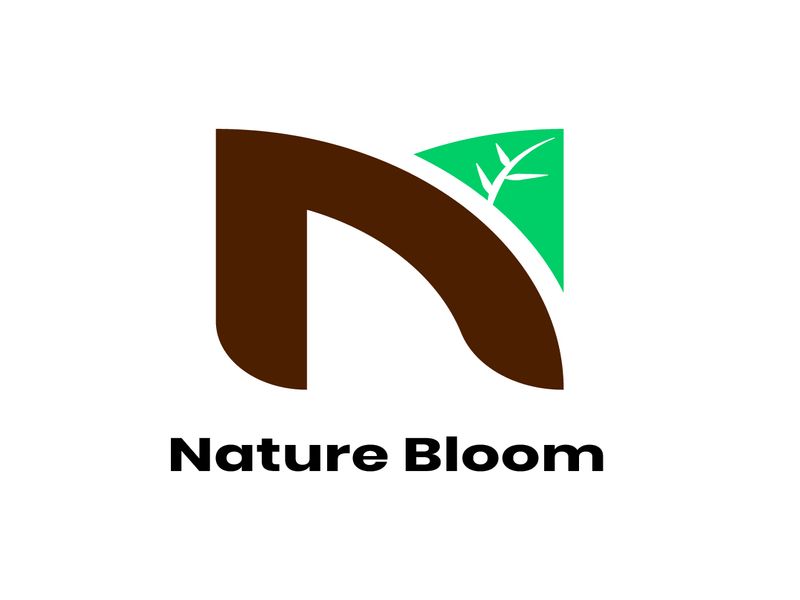 The design and color palette utilized in the logo are essentially related to nature – green for plants, and brown represents soil. The distinctive shape of the letter N logo creates a fresh look. It makes the overall design stand out from the other examples in this collection.
12. Nutrimax Vitamins and Supplements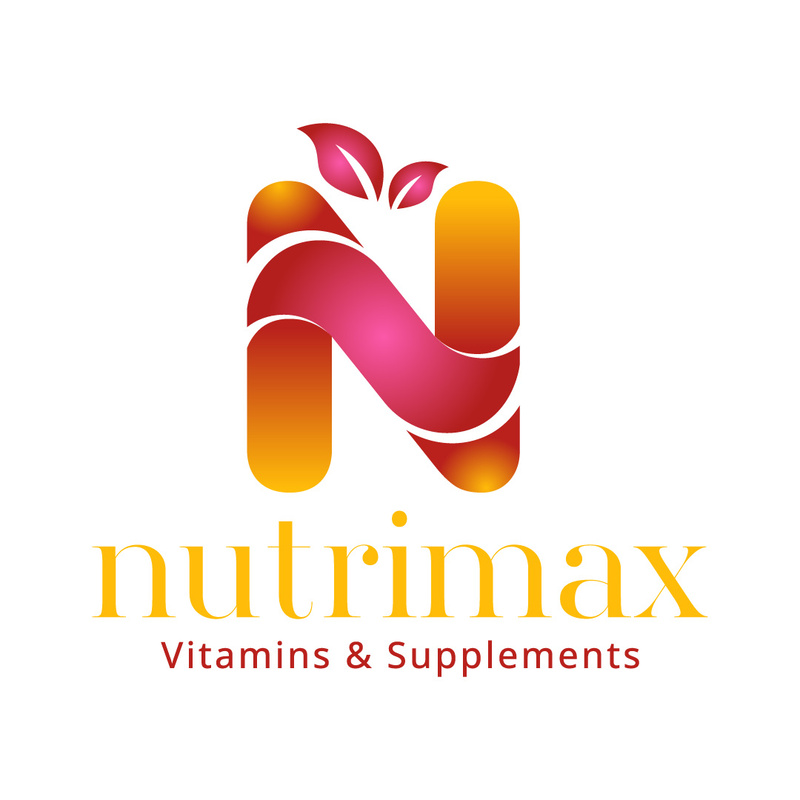 Show off your brand identity with this creative and professional logo. The petals element in the logo is a symbol of health. It is related to providing vitamins and minerals to make our bodies healthy and free from illnesses. As for the color selection, the use of gradient color in the logo makes the design more expressive.
13. Nature Scents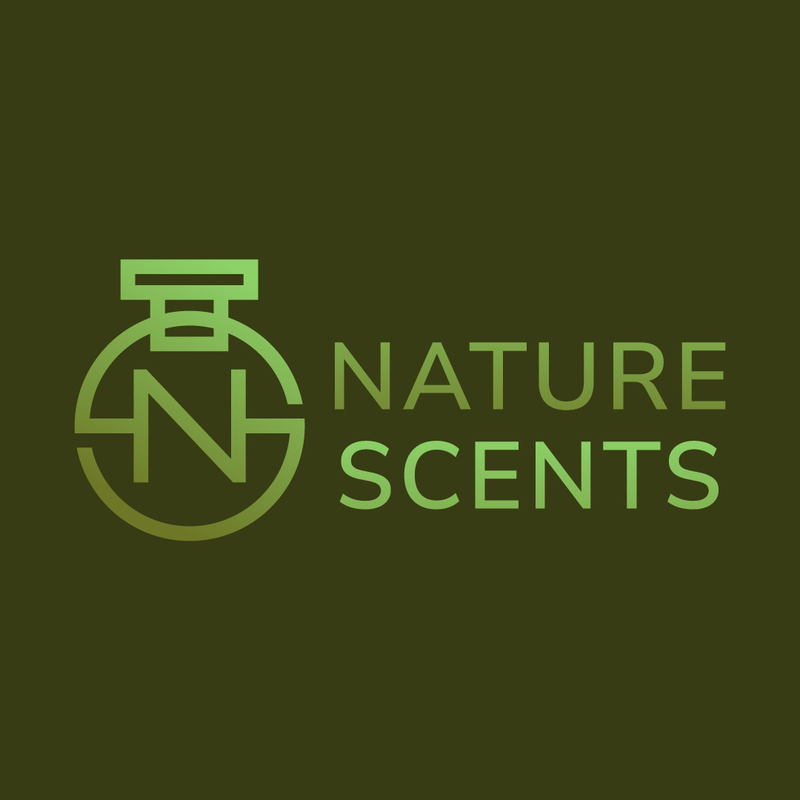 Our next design highlights the artistic presentation of a perfume bottle and the brand initials. Likewise, the color tone speaks highly of nature. Draw inspiration from this logo if you're into the nature-themed brand and logo design.
14. Nicholson's Renovations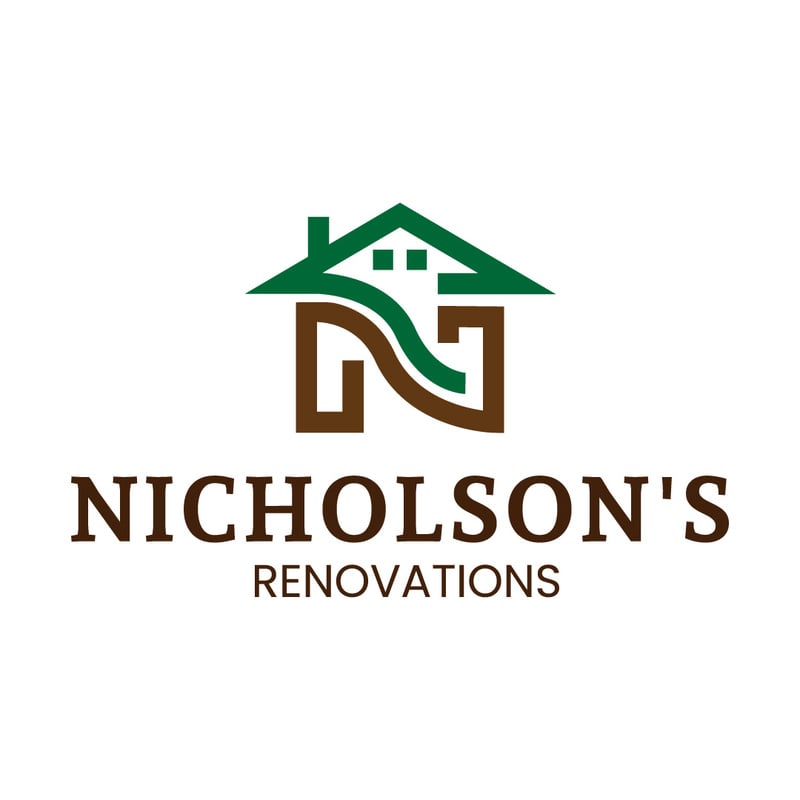 Nicholson's Renovations logo is an excellent example of entrepreneurs promoting their construction businesses. This construction logo example exudes professionalism and credibility. It is shown by the quality of logo elements, including the brand's icon, color, and typeface.
15. Newman Machinery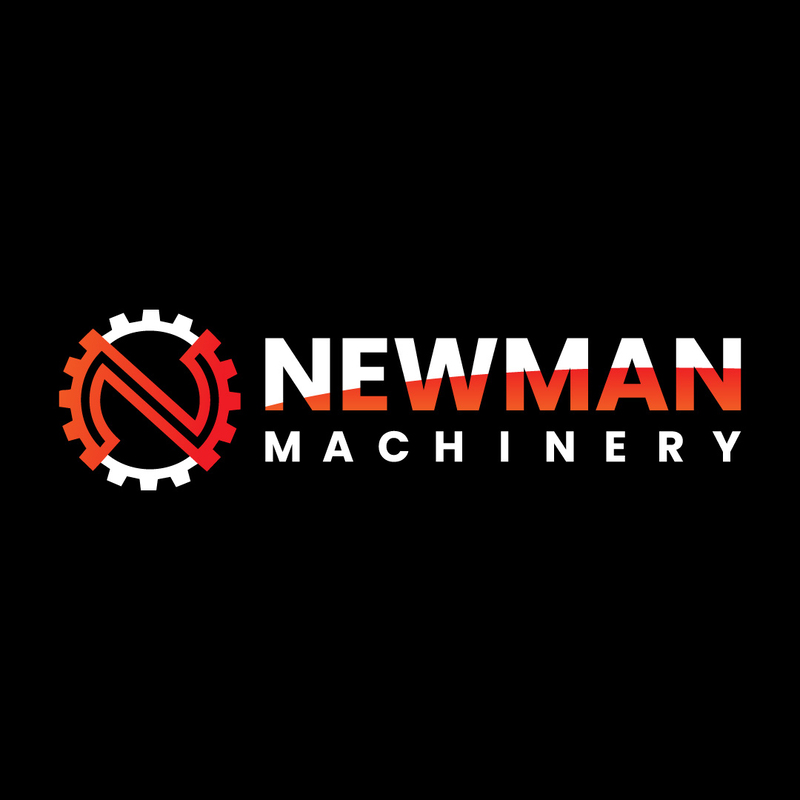 The icon, font style, and color palette used in this logo show the qualities of a machinery business. It features a red and black gear icon representing process, cycle, work, or innovation. The black background tells the audience the power of Newman Machinery in helping customers look for machinery and heavy equipment.
16. Nu Skin Dermatology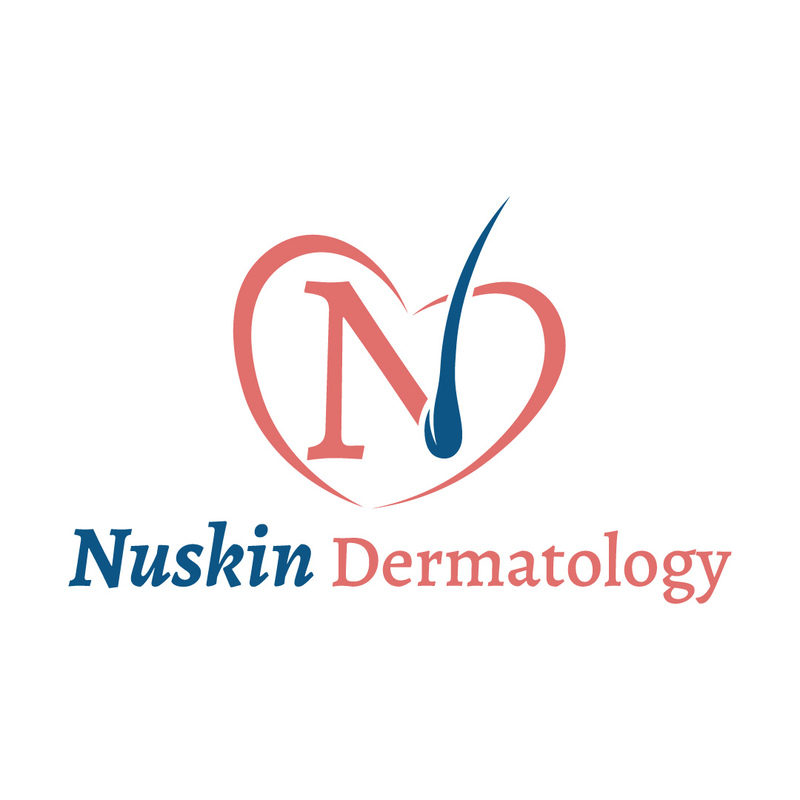 Nu Skin Dermatology has a clean and refreshing look. The brand icon has three notable elements – a heart, the letter N, and a checkmark. These elements represent the core values of a dermatology clinic which is to promote self-care to everyone.
17. Natalia's Nail Salon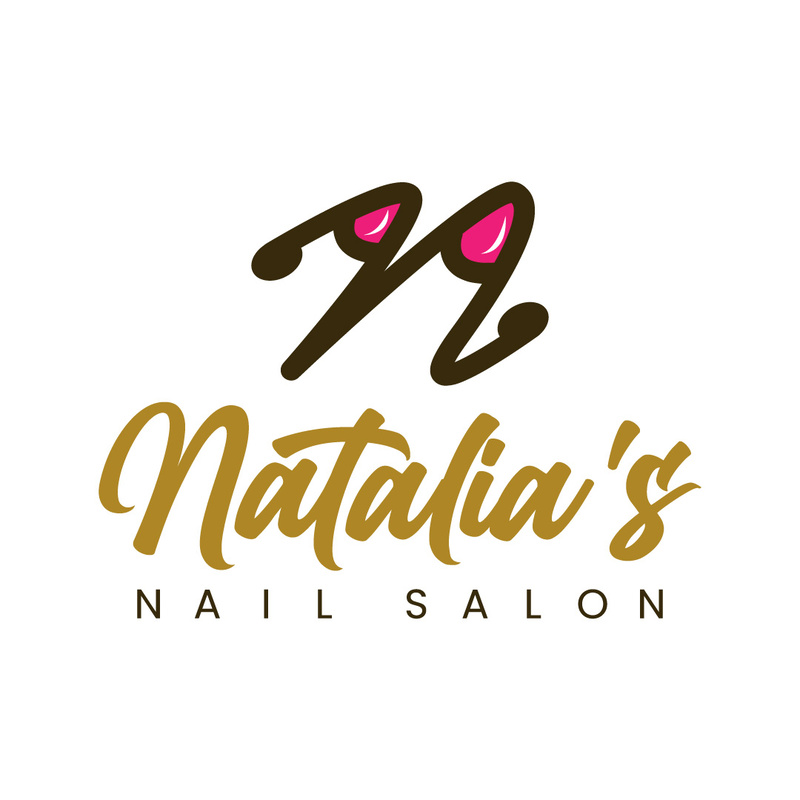 Here's another logo inspiration for businesses within the beauty and wellness industry. This time, the brand focuses on providing nail care services. The logo features fingernails with nail polish. Aside from that, the script font makes the design more attractive and relevant to the business type.
18. Newall Medical Group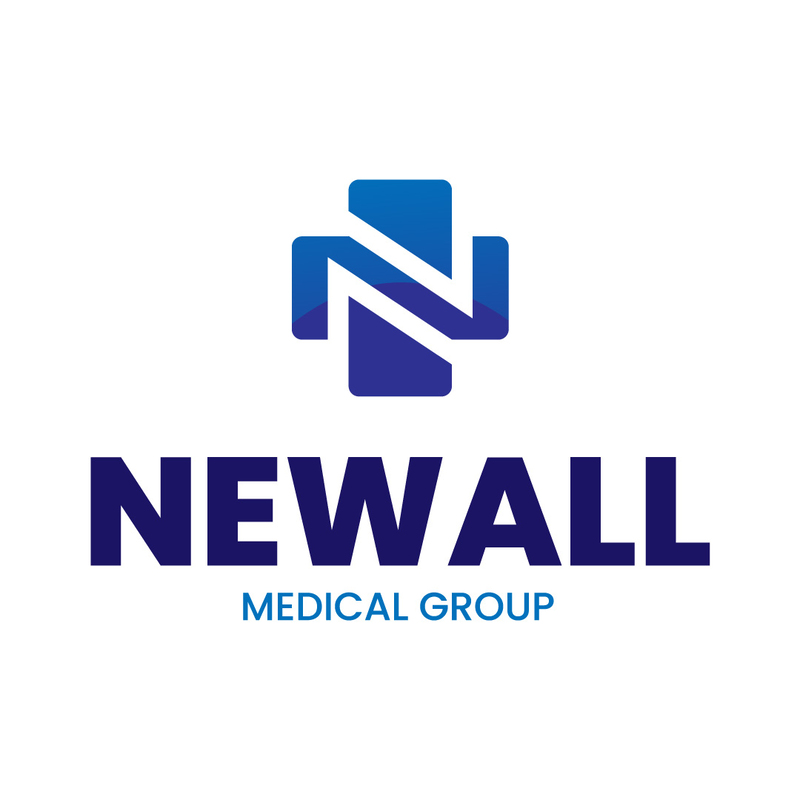 This white and blue logo design represents the brand's nature of business. The logo tells us about the value of the healthcare industry. Other meanings of blue include trustworthiness, credibility, and honesty. Focusing on these colors makes the logo more versatile or flexible.
19. Novotech Inc.
Novotech Inc.'s logo features a folded ribbon that creates the letter N. The size of the brand mark and the lettering are perfect for a flexible logo design. Choose this logo if you want a single strategy across all your marketing campaign materials.
20. Norwood Law Group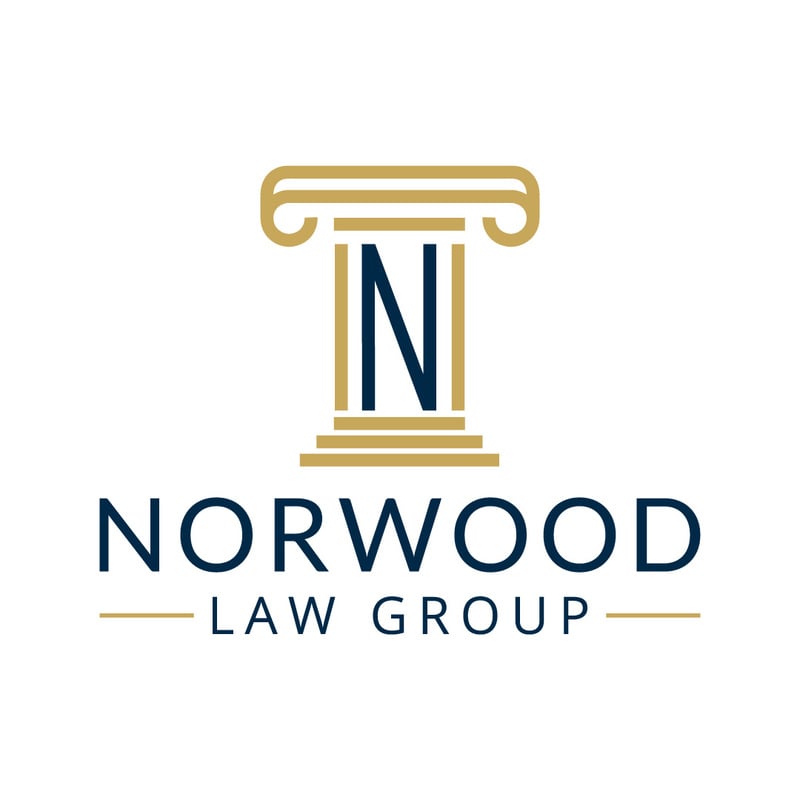 The capital letter N is written on a gold-colored post with a justice scale layout. This icon represents the objective of Norwood Law Group. As a law firm, it aims to give its clients a chance for a fair trial. The color combination adds to the professional quality of the logo.
21. Netsuite Business Management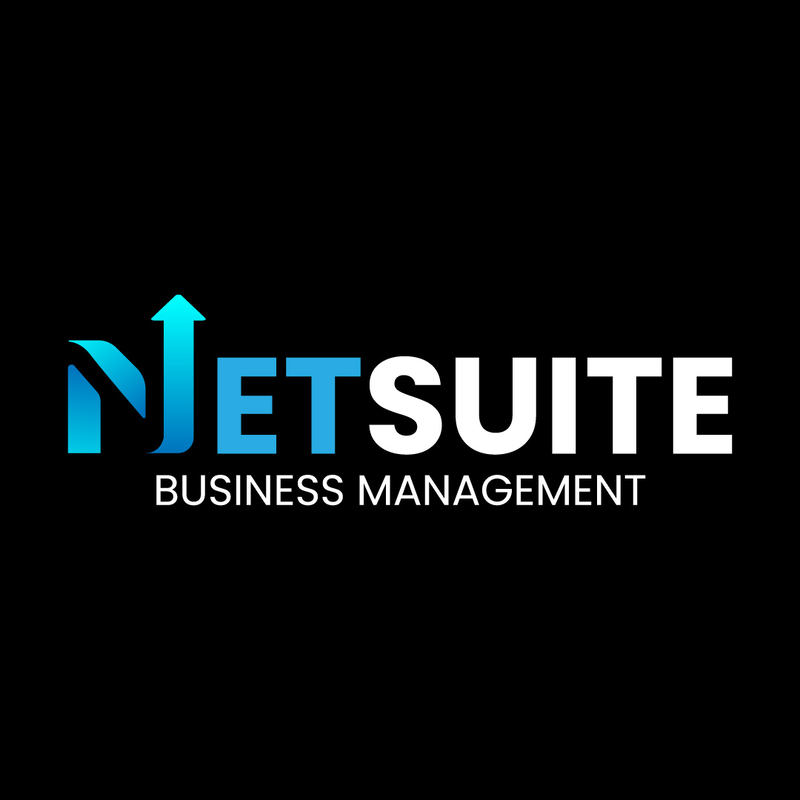 For individuals looking for a business management consultancy logo, this sample ends your tedious research. The white and blue letter marks stand out because of the black background. The upward arrow speaks of future growth as one of the missions of Netsuite Business Management.
22. Navia Electrical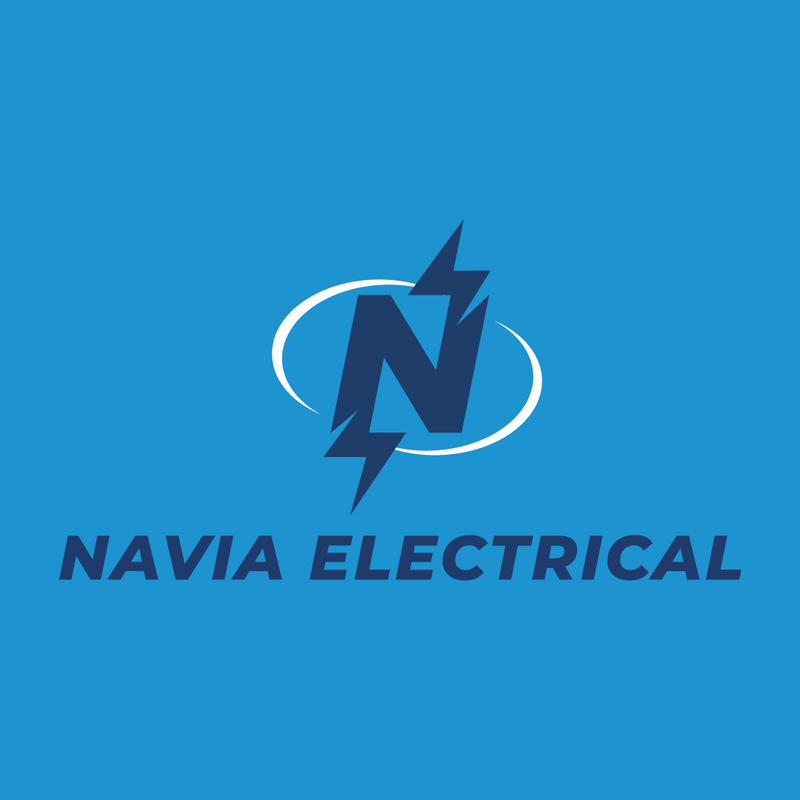 This no-fuss yet professional letter n logo is worth emulating, especially if you're into simple designs. An electric icon with circular highlights represents power. In addition, the white circular pattern shows continuity and a cycle. It is because people's activities in this modern age would be limited without a reliable electrical service.
23. Novell Events Styling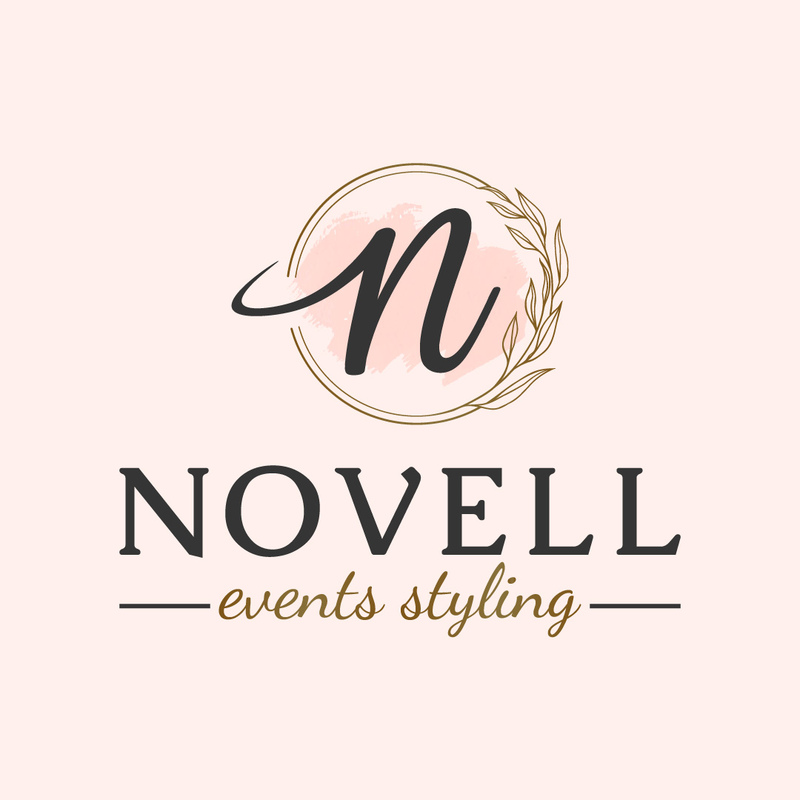 An event's styling must have a stylish logo, too. Be inspired with this dainty, shabby chic layout! The wreath design encircling the letter N represents the primary elements used in event decorations, such as flowers or plants. The artist's idea of using a handwriting font also adds to the creativity of this logo design.
24. The Nest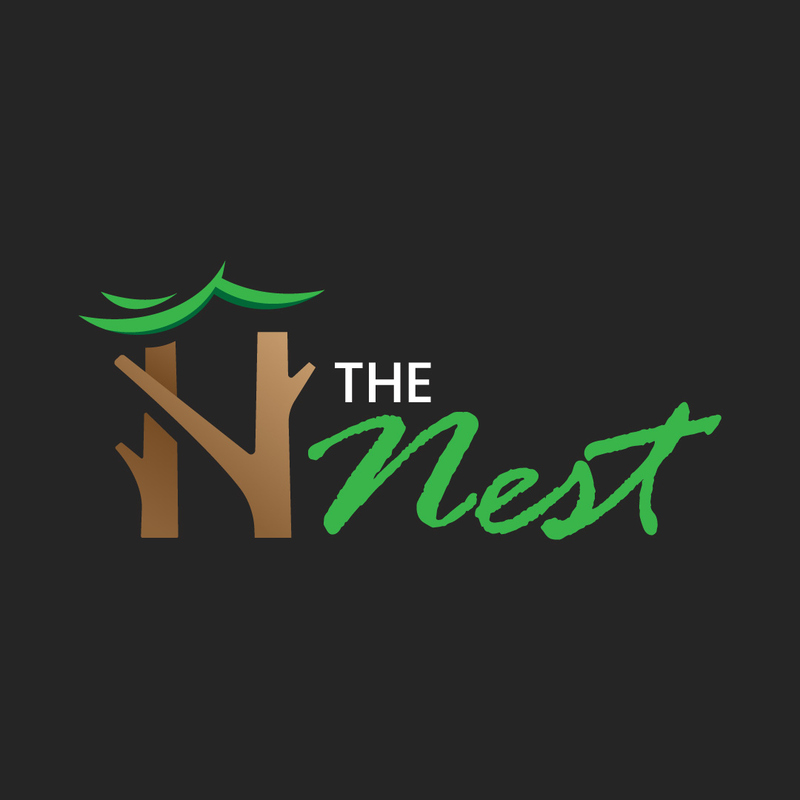 Whether for a restaurant or a bed and breakfast business, The Nest logo exudes an alluring vibe. Using the elements of nature has always been effective in any logo design. As you can see, the tree trunks that make up the n logo are overflowing with creativity. So, save this logo example before leaving this page.
25. Northview Real Estate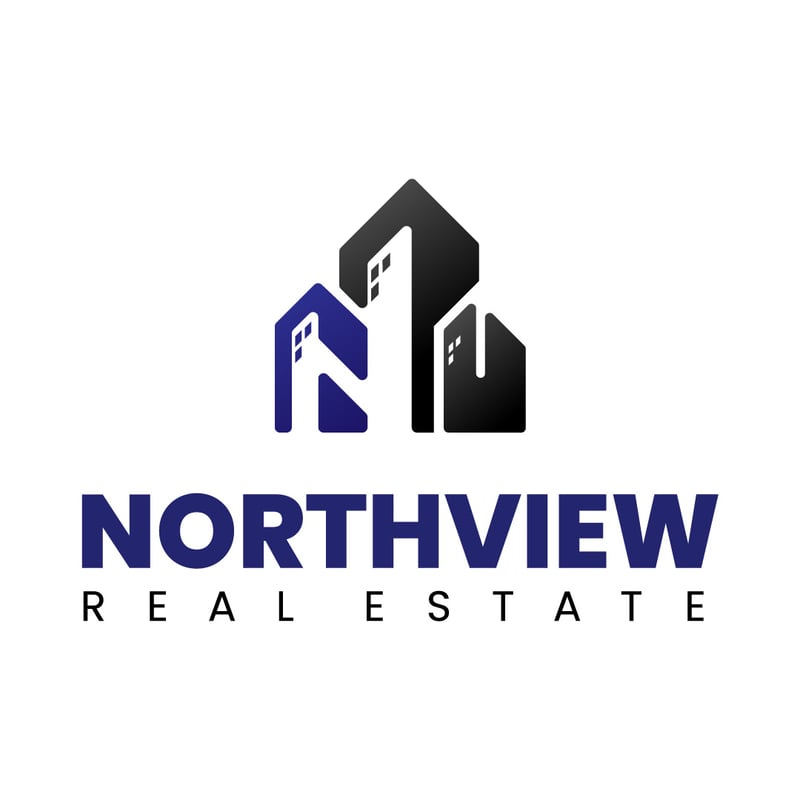 In this layout, the wall of the three building images creates the "NV" initials of the real estate firm. The varied colors of the building illustrations make the design more dynamic. Meanwhile, the positioning of the icon and the text can be easily adjusted in size to fit any branding material, including store signages or billboards, letterheads, flyers, calling cards, and staff uniforms.
26. Norman's Construction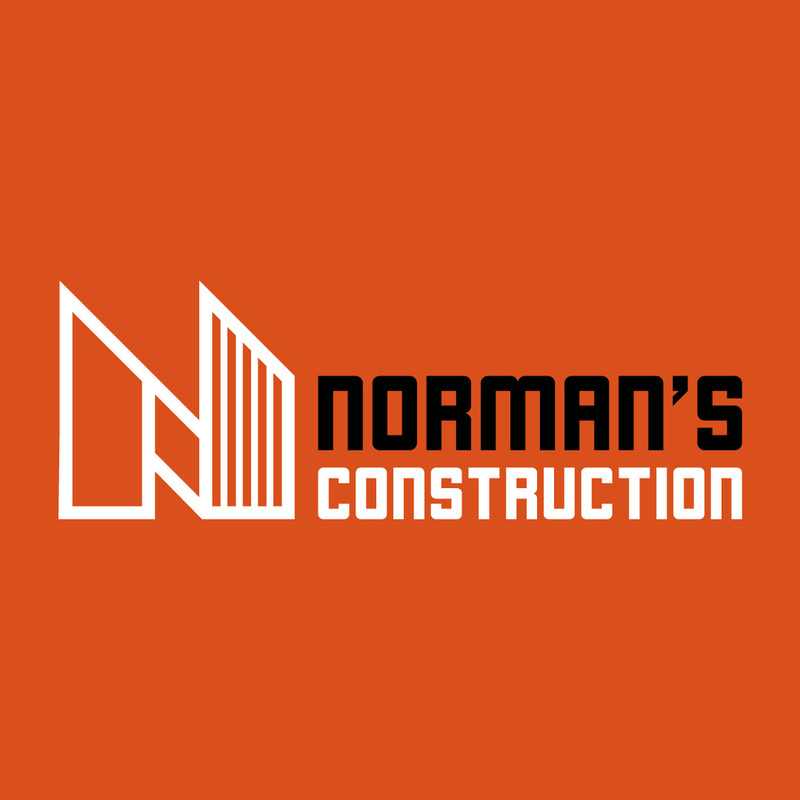 Similar to the example above, this logo makes a perfect billboard, uniform, or apparel design. It is because of this easily-recognizable orange background. If you copy this design inspiration, your logo will surely draw flocks of prospective clients in no time.
27. NeoVue Tech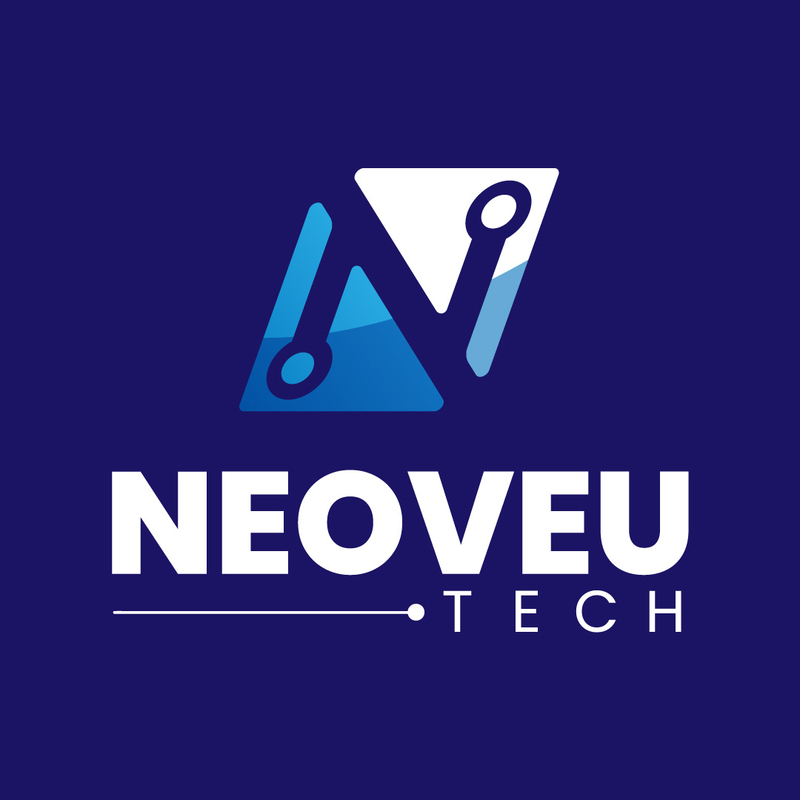 The colors and font style in this logo are perfectly balanced. Its almost abstract icon mark is unique, too. Include this design in your mood board, especially when you're a business operating within a tech industry.
28. Nina Newton Wedding Photography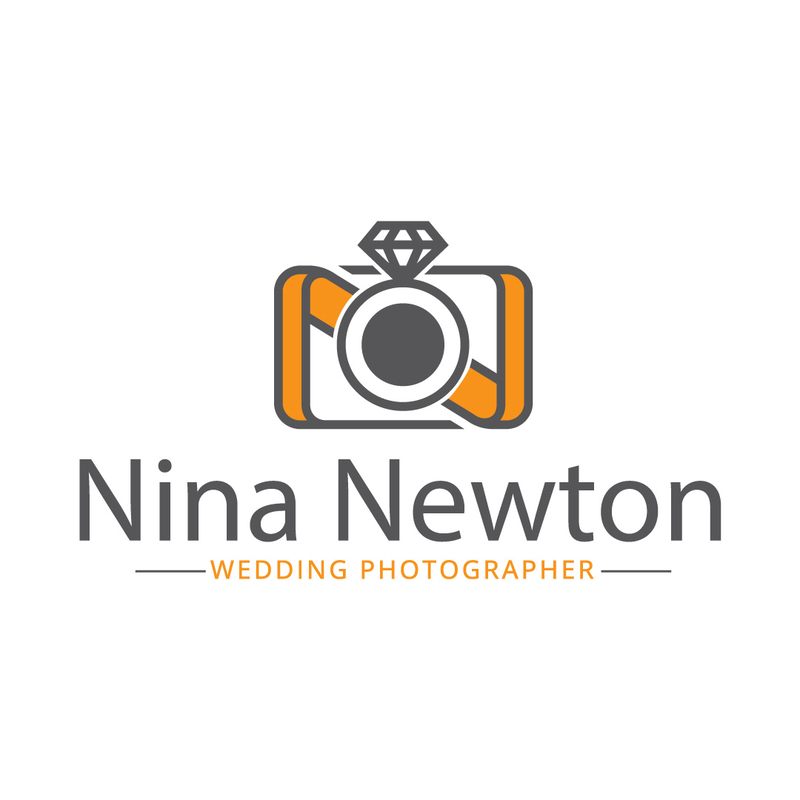 In this kind of service, professional experience is everything. That is why it is essential to have a logo created by a professional graphic designer. The images of a camera and a diamond wedding ring combined represent the wedding photography business. Also, the choices in fonts and color tones may be simple, but they create an instant connection with the audience.
29. Nastylicious Burgers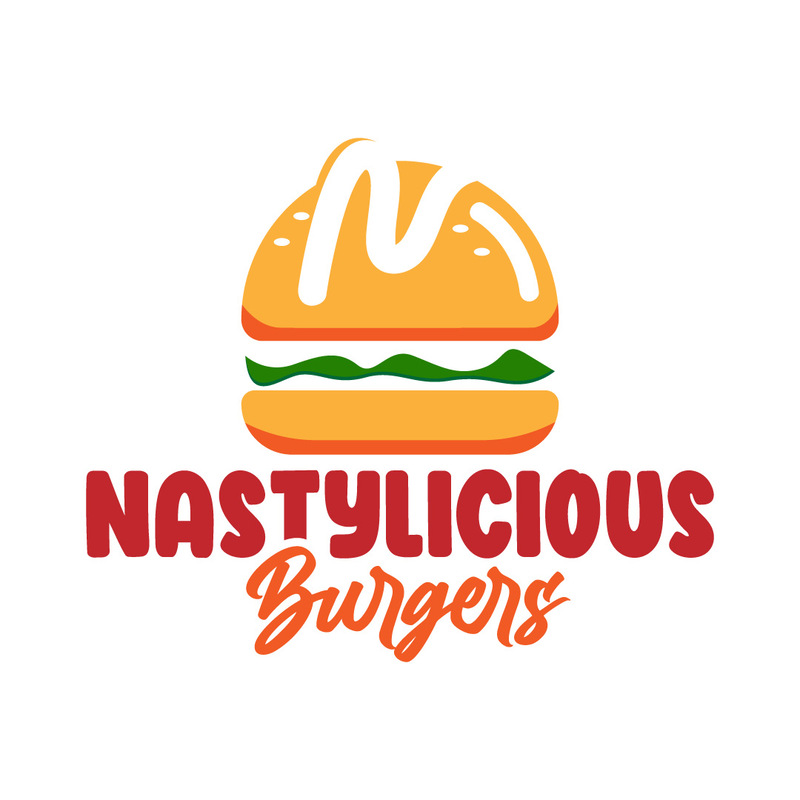 Take inspiration from this mouthwatering burger business logo. The bright logo and text over a white background will attract more customers. You can also see the n logo on top of the burger illustration.
30. NeuroVera Medical Technology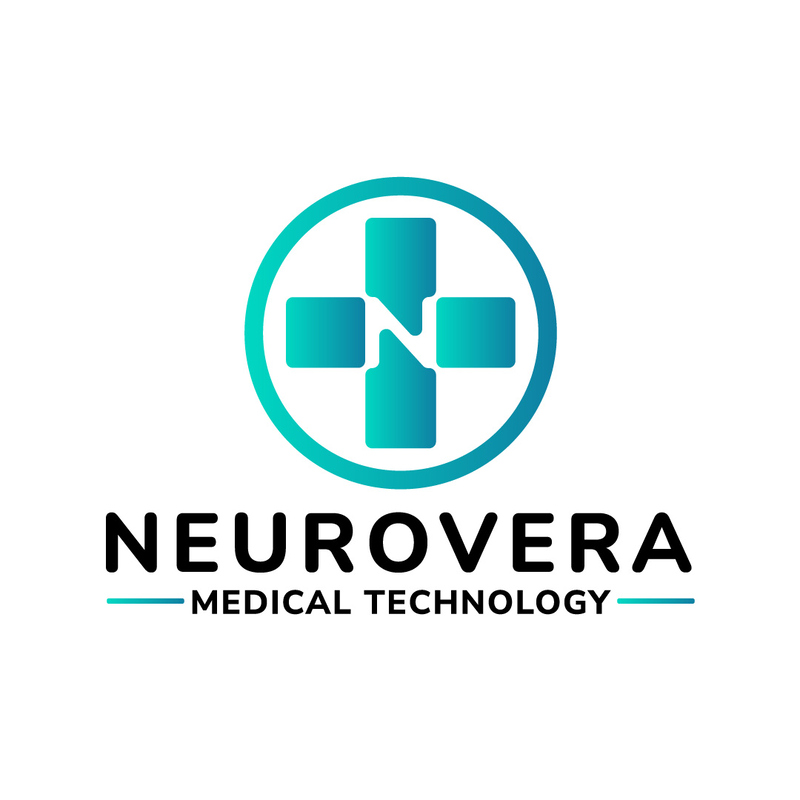 Check out this cross logo that integrates the letter N, creating an embossed text effect. The design is more visually appealing by combining two font styles in its letter mark.
31. NexTech Software Solutions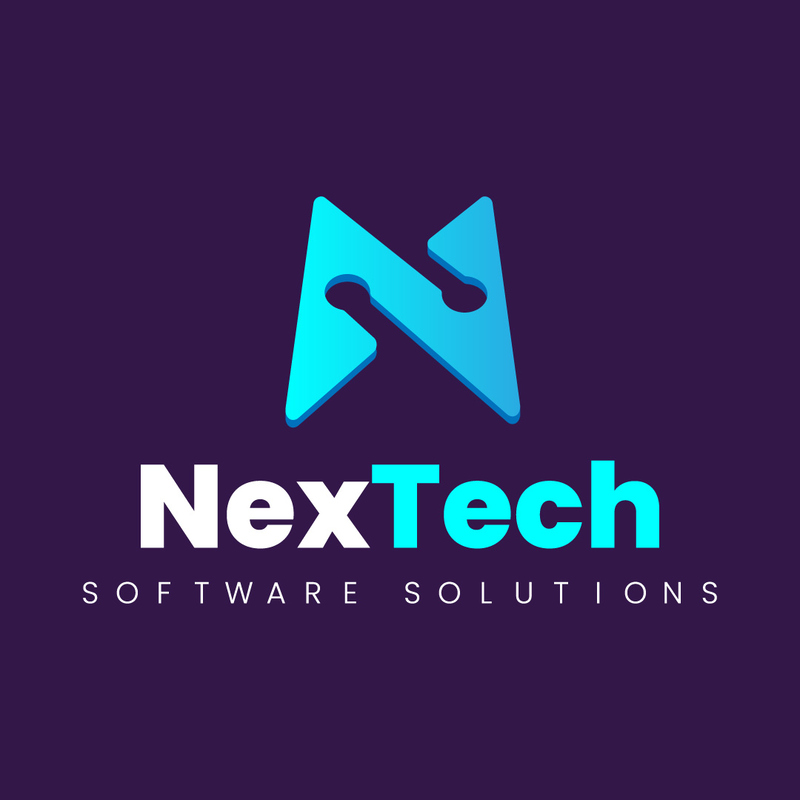 NexTech Software Solutions logo features a cut-out board icon showing the letter N in a diagonal position. Its deep purple background matches the colors of the logo and text. However, you can tweak the background color if you love this design but have other preferences.
Benefits of Subscribing to Penji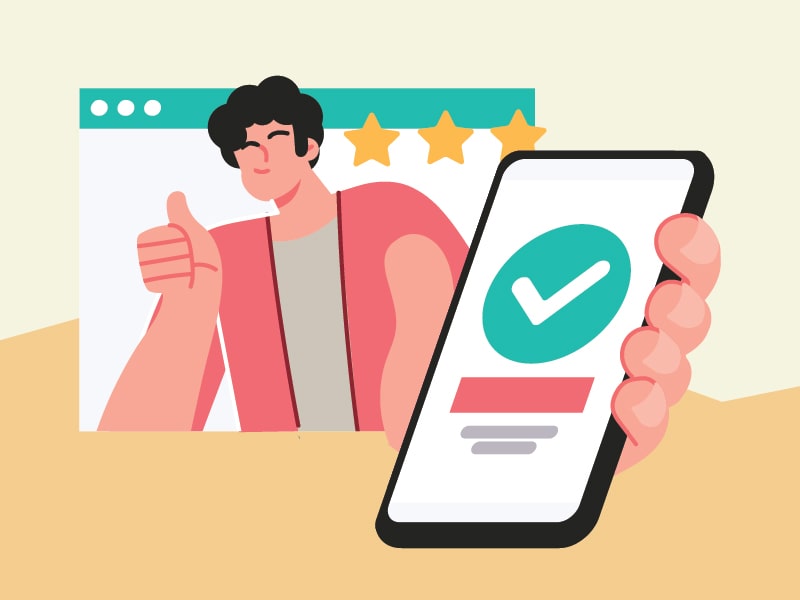 The main benefits of subscribing to Penji's on-demand graphic design services are:
Unlimited design projects
Unlimited revisions
Fast turnaround time
Seamless design process and communication
Ownership of files
Human support
Unlimited design projects
With Penji, you no longer need to search for designers with different skills. Since they have a rigorous hiring process to get the top two percent of designers, they expect to work with highly-experienced designers for every design type. Moreover, paying a flat monthly rate for unlimited design projects benefits companies working with limited resources.
Unlimited revisions
Aside from unlimited design projects, clients will also enjoy unlimited revisions. Customers may be unsatisfied with the first draft, and that's normal in graphic design. Penji doesn't charge extra for revisions, unlike other graphic design companies. You only have to use the simple point-and-click feature when requesting modifications. You can ask for as many revisions until you're 100 percent satisfied.
Fast turnaround time
Penji's 24 to 48-hour turnaround is difficult to beat. The first drafts are available within 24 hours, while more complicated designs take 48 hours. Penji's fast turnaround is perfect for companies running on a tight schedule.
Seamless design process and communication
Penji deploys a customized design platform that serves as the all-in-one system for designing, downloading, communicating, and monitoring design inventory. It only takes four steps to use the platform – create a new design project, connect with a designer, review the design, and download files.
The platform also allows you to collaborate with your internal team. Adding members to the platform can talk with the designers for feedback and suggestions.
Ownership of files
Some marketers would turn to stock images for their marketing graphics. With Penji, clients only get custom images free from copyright infringement issues. Clients will have rights and licenses for all designs made by Penji.
Human support
In some Penji pricing plans, clients get an assigned account manager that tracks the designer's task. This ensures that clients don't have to keep an eye on the design progress. They only need to submit a design project, wait for the first draft, and let the dedicated account manager do the rest.
Watch the 5-minute demo video to learn how Penji's unlimited graphic design service works. You'll also see how you can take advantage of 120+ designs, plus some tips to maximize your subscription. Visit this page, enter some basic information, and access the video.