A logo is more than just a group of letters, symbols, and colors. It is the most noticeable brand identifier of your business and can be the driving force behind its growth. That said, finding a professional logo designer can be tough for a small business owner. Our designers at Penji can help you with 120+ design services to help you promote and grow your business. Scroll until the very end for stunning logo samples from Penji. Below are the best free and paid logo makers online to help your brand become memorable and differentiate itself from the competition.
Need an Affordable Logo?
Get an expert-designed logo in 1-2 days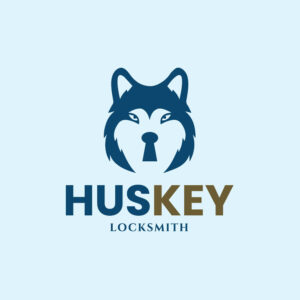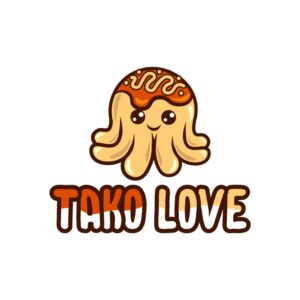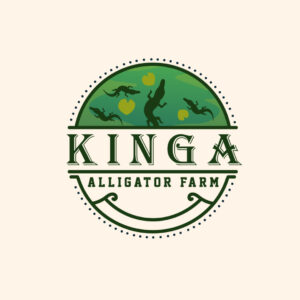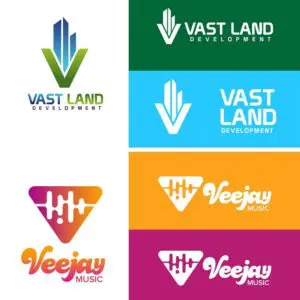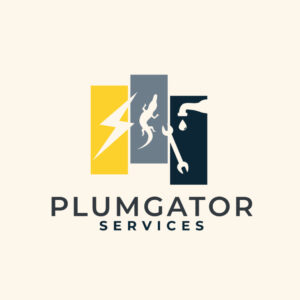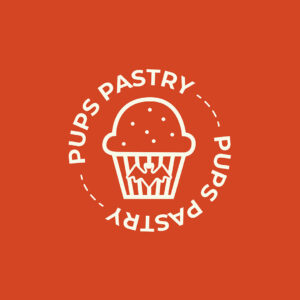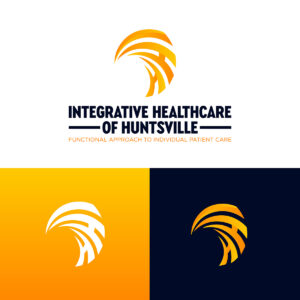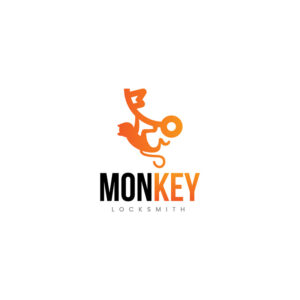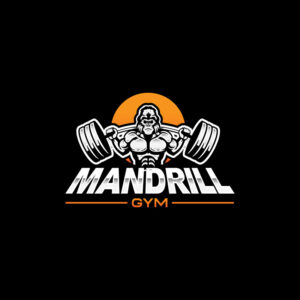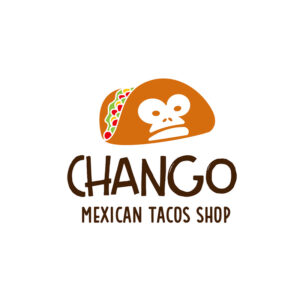 1. Ucraft Logo Maker
Logo Maker by Ucraft is a free logo maker for business owners in creating a professional logo. You'll find a gallery of fonts, icons, and shapes to help you design a logo from scratch. Then, you can export your new logo in PNG format for free or in SVG or EPS format for $7.
2. Canva Free Logo Maker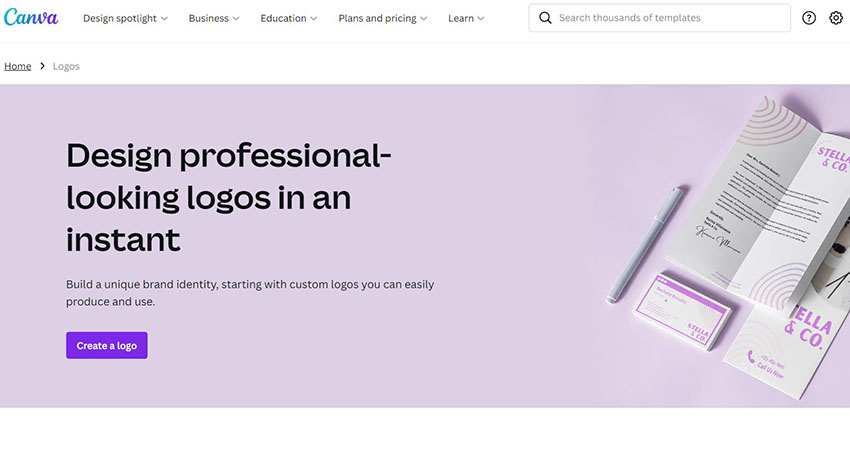 Canva seems to be the most user-friendly logo creator in the collection. You can select the free logo maker option from the homepage. You won't be asked questions about your brand to access the templates. At Canva, hundreds of templates are categorized by niches such as badges, art/design, fashion, sports, food and drink, automotive, etc.
Some of the logos in this creator are clever and fun, but you'll have to do the editing on your own. Canva's design tool makes it simple. Plus, it has many support articles to help you get stuck on anything. Once you finish your design, you can download it for free and use it as you please.
3. Hatchful by Shopify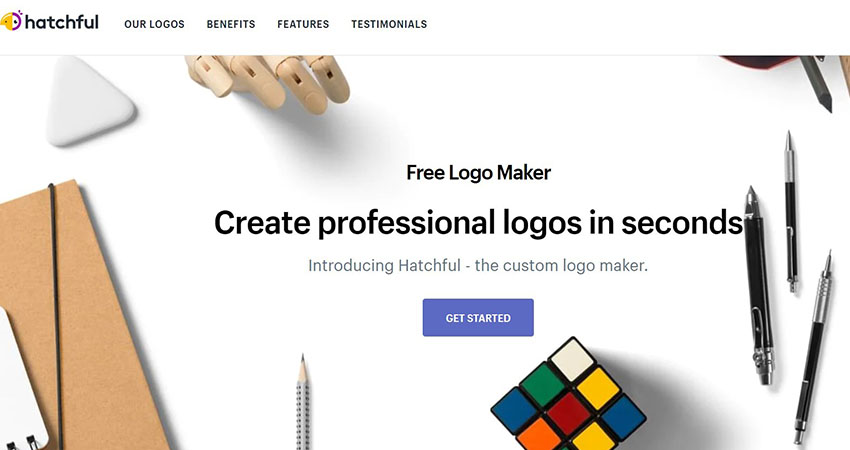 Hatchful is a mobile app for iOS and Android that helps you build a brand from scratch right from the palm of your hand. 140,000+ business owners also trust it.
Just answer a few questions about your business, and Hatchful will suggest logos from hundreds of available templates. Hatchful is free to use, whether you're a Shopify merchant or not. There are premium logo templates you can buy within the app. You'll only be charged if you decide to download them. Overall, it's a handy tool if you're looking for a free, memorable logo that represents your brand.
4. Looka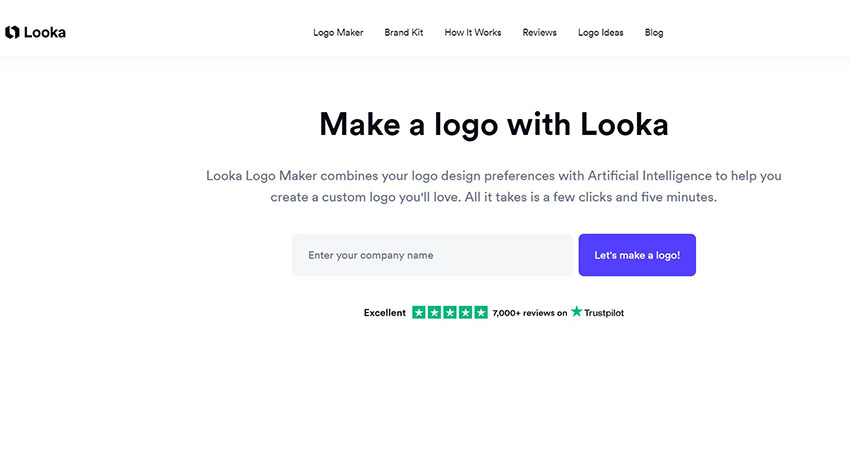 Looka is an interactive, AI-powered online logo maker. When you visit Looka's website, you enter your company name and click Get Started. You're then prompted to type in your industry, be it consulting, restaurant, beauty, etc.
Once you input your industry, you'll choose five or more logos for Looka to use as inspiration for your own. You can then pick your favorite color palette and give a little more information about your company. Lastly, you'll select symbols for your logo, or you can have Looka pick the best logo you like.
The tool recommends 12 logos at first. You can click Load More Logo for more design ideas. Once you pick a logo you like, Looka will take you to an editor where you can make any last-minute changes before downloading it. You can download the logo for a small fee or pay an entire brand kit for $7.99 per month.
5. Tailor Brands Logo Maker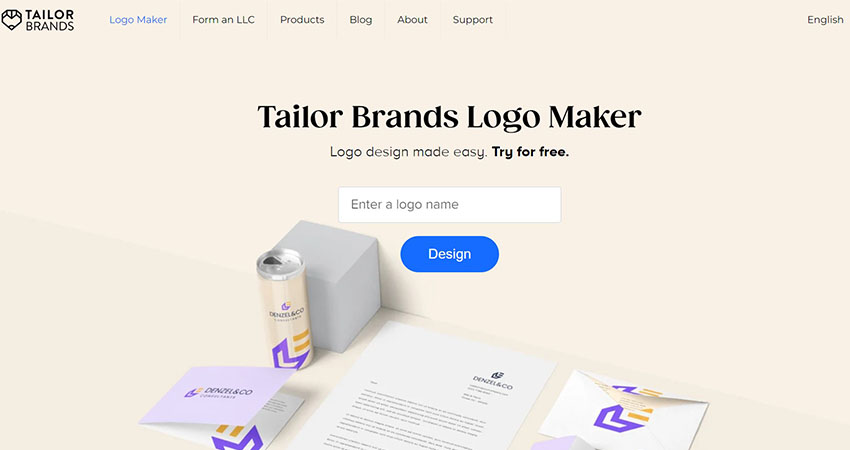 Tailor Brands Logo Maker provides an excellent free online logo maker. It asks you to enter a logo name, a business name idea, and a tagline that describes your brand. You're then prompted to answer questions, such as the product or service you're offering, your industry, and a short description of your business.
It then asks you a few questions about your style preferences. You'll be asked to choose which type of logo and font styles you want. By answering these questions, you'll have a more targeted list of logos. It'll also display your logo on business cards, social media profiles, t-shirts, and other branded assets. One thing to note: you'll have to sign up for Tailor Brands' email list to see your logo options.
6. Designhill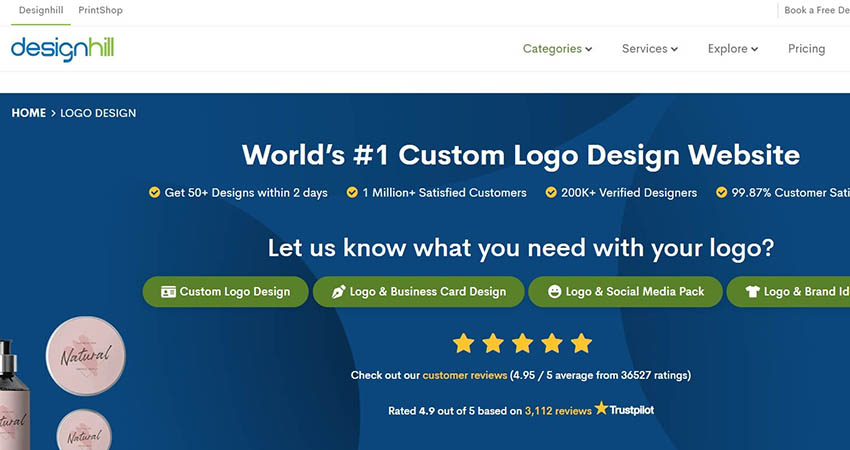 This online logo creator gives you dozens of high-quality options if you're looking for premium logos. Designhill asks questions about your brand, then provides tailored options based on your answers. You can tweak colors, slogans, symbols, and other customization options to determine which style best fits your brand.
Designhill offers different payment options for your company logo, too. You can buy the logo file for $20, or you can purchase logo files for your branding and marketing needs for a $65 one-time payment.
7. Logomaker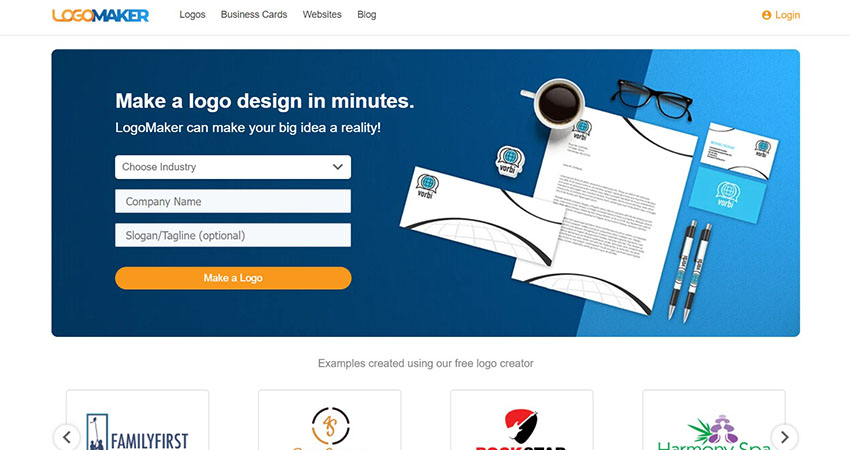 Logomaker enables you to make a high quality logo online in minutes. Select your industry and add your brand name on the first screen. Then click Make A Logo, and you'll be prompted to choose three logo types, font styles, and layouts. Then you'll see a list of logo design ideas you can edit and save to make it your own.
If you want to own the copyright and download the vector files, you'll have to pay a minimum of $40.
8. Brandcrowd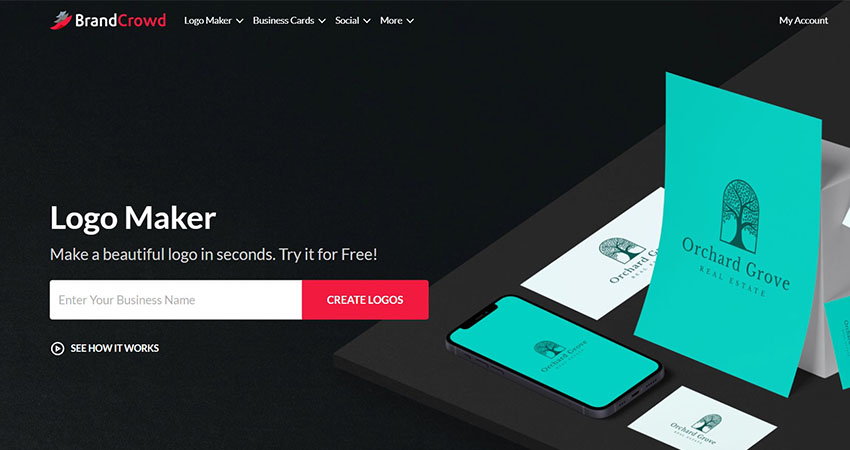 BrandCrowd is another logo tool for small business owners. This one gives you logo ideas once you enter your business name and click Make Logos Now. You can also browse BrandCrowd for inspiration before giving away any information. Once you find the perfect logo, you can personalize it in BrandCrowd's editing tool. You'll be able to tailor the layout, colors, text, shadows, and other design elements to fit your brand.
When you're happy with your design, you can buy it for $45 and get high-resolution files and multiple logo variations.
9. Placeit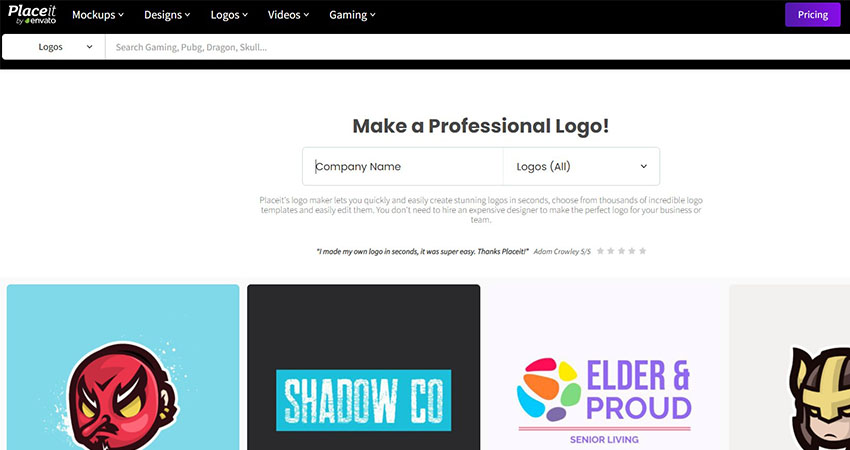 Placeit has more than 13,000 different logo designs for you to choose from. All you need to do is enter your business name and industry into the generator, and a list of cool logos will appear. Each symbol has its color scheme and aesthetic.
They're also fully customizable. Click the logo you want, and you'll end up in Placeit's editing tool. You can change text, symbols, color schemes, and more to create the best logo for your brand. Once you're finished with the design, you can buy your logo for a one-time fee of $39.95.
10. Penji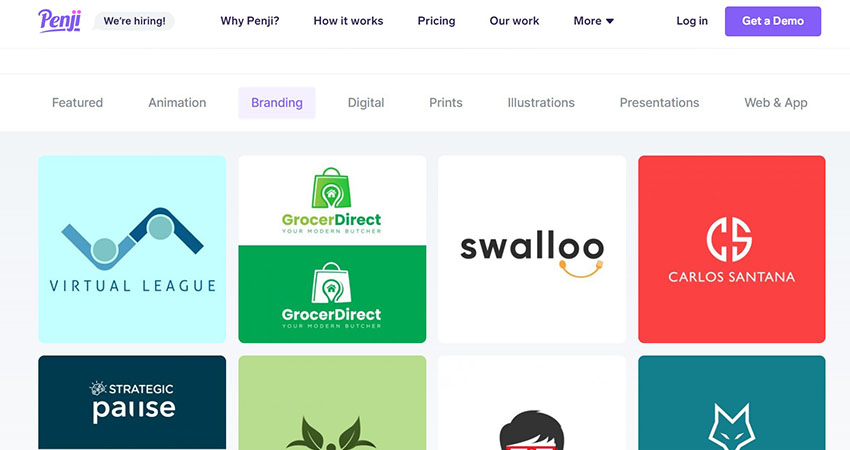 Getting a quality logo design shouldn't be complicated. Penji allows you to create a design project now and get your initial design tomorrow. We'll take care of everything in between. No hiring, no contracts, just one fixed monthly rate to satisfy all your design needs.
Penji helps small business owners with any print or digital branding assets. Aside from professionally appealing logos, you can also request website and app designs, advertisements, marketing materials, and more.
Penji has three unlimited graphic design subscription plans. Visit this page and see what package and features suit your budget and needs.
5 Logo Examples From Penji
To give you an overview of logos created by Penji, take a look at the following examples.
1. Tread Over Heels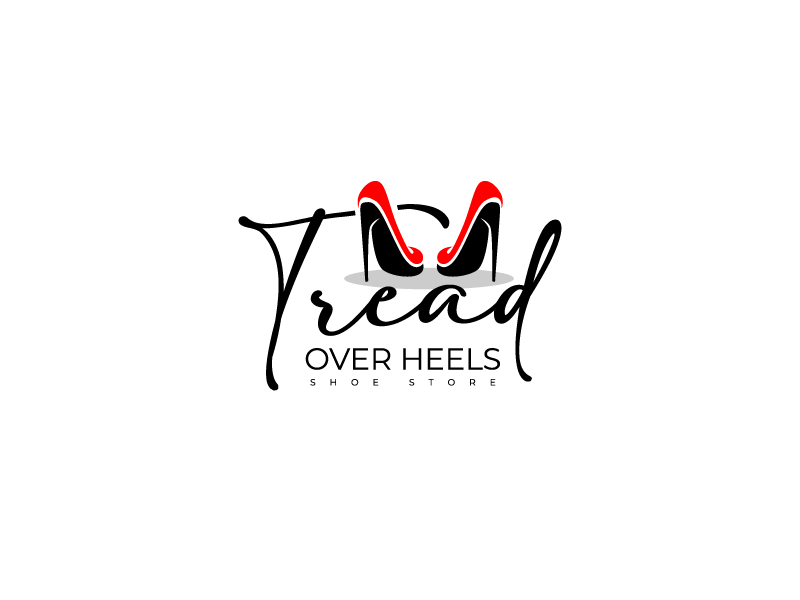 Be inspired by the Tread Over Heels logo, a creative representation of an up-and-coming shoe store catering primarily to women ages 20 and above. Most women love shoes. That's an undeniable fact! So, the red and black high-heeled shoe icon demonstrates the many reasons why women love shoes so much.
2. Accounto
Accounto provides accounting and bookkeeping services. Their logo features two record books and a check mark. This symbolizes the brand's integrity in providing timely and accurate accounting and bookkeeping services to its clients.
3. TidyUp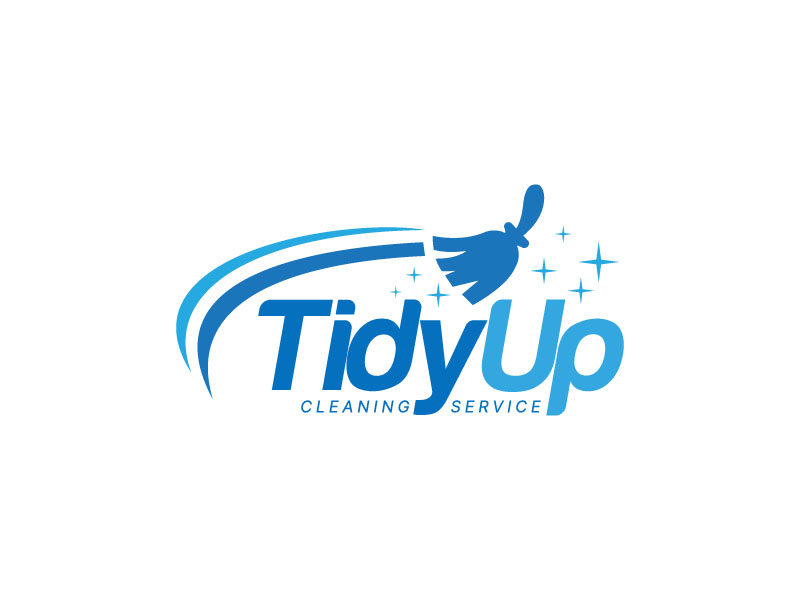 TidyUp Cleaning Services logo is simple but attractive. The blue and white color combination exudes tidiness and simplicity. If you are looking at starting a similar business, you can use this as your peg for your logo design.
4. Truffle Truck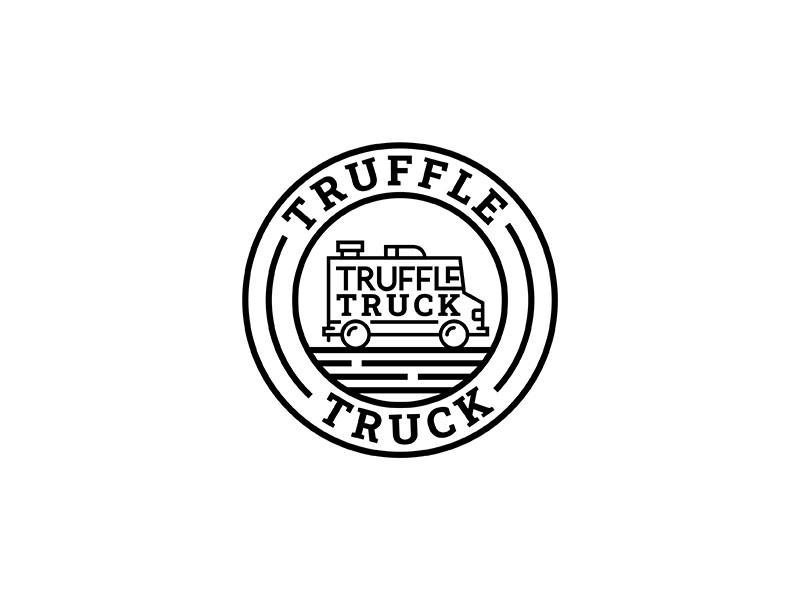 Truffle Truck is a food truck business. The circular logo in black and white is flexible – it can be used anywhere. It can easily fit any marketing materials, such as food truck design, packaging, brochures, menu, and flyers.
5. Invezia Brokers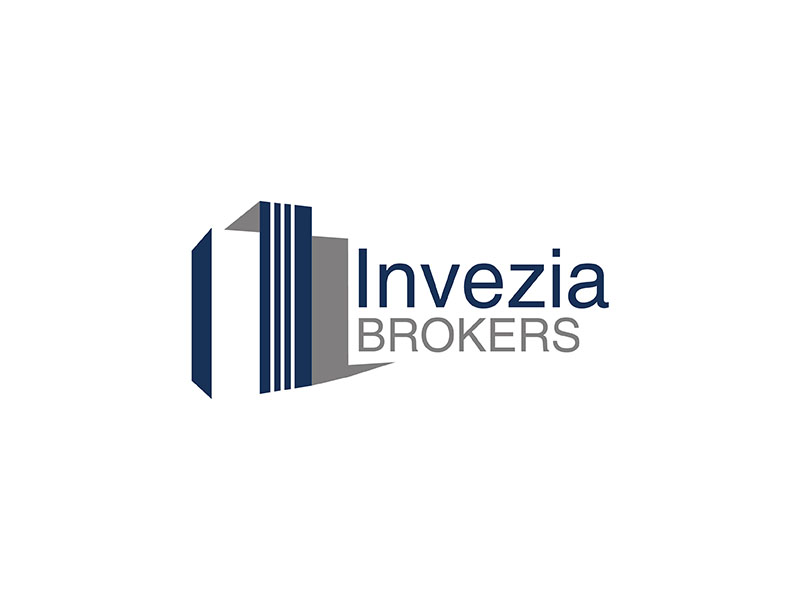 As a real estate broker, the owner of this business opted for a high-rise building as the focal point in their logo. The overall design illustrates the company's goal to provide high-quality and modern infrastructures to their real estate investors and clients.
Get Custom Logos Created Quickly & Efficiently
The above information may be enough to help you get started with logo design for your business. However, it is best to remember these few important rules before working with a logo creator. Take note of these tips from design experts:
Keep your logo simple
Make it unique
Design for the long-term
Choose complementary colors
If you're confident to start creating your logo, talk with our talented graphic designers here at Penji. Choose the pricing plan and features that meet your graphic design needs and budget. And if you prefer to get billed on a quarterly or yearly basis, get 15% or 25% off. Sign-up now and enjoy a 30-day money-back guarantee.