If your business name starts with the letter R, today is your lucky day! We've compiled these unique letter R logo designs for various business niches. Our professional logo designers from Penji created these logos by researching each brand and their competitors. Plus, each design went through a team of designers and an account manager to ensure the outcome was unique and compelling. Without further ado, here are 30 excellent letter R logo designs for inspiration.
1. Racecourse Driving School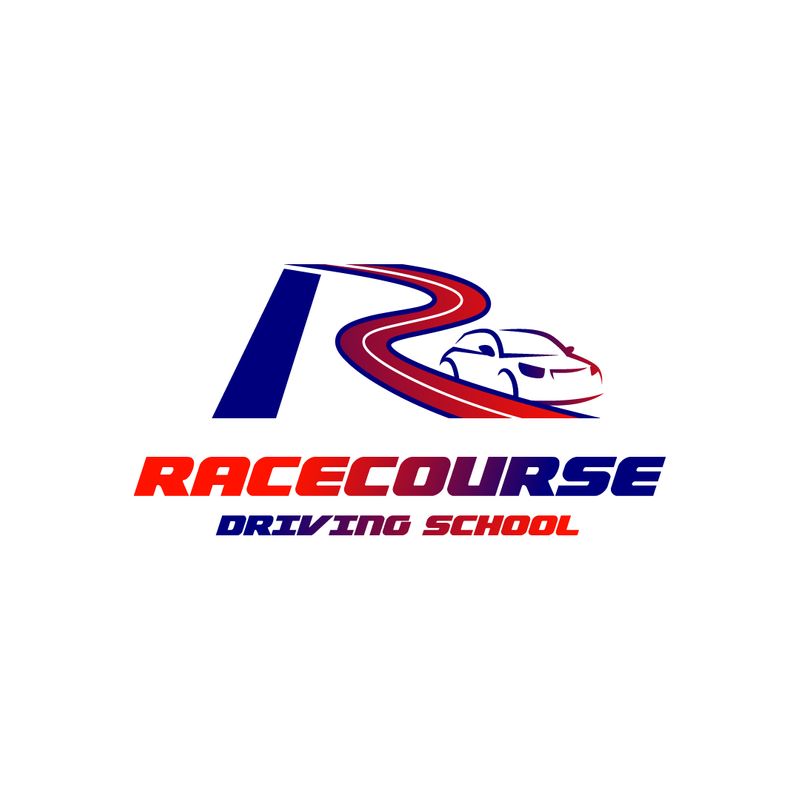 The captivating colors of this driving school company grab the attention of any passerby. The beautiful combination of blue and red is apt for the company's service offer, especially the gradients in the text. But the most eye-catching element is the letter R logo design that includes road curves, which is also the letter's curve. The car beside it is a nice touch to imply that it's a driving school.
Professionally-made R logos to promote your brand
Create your logo project today and get your concepts tomorrow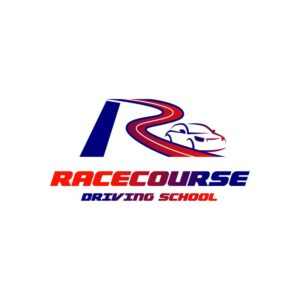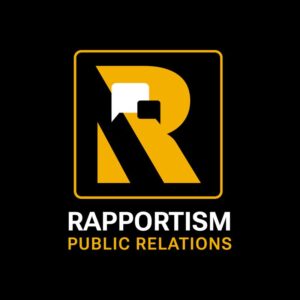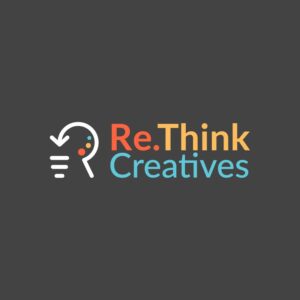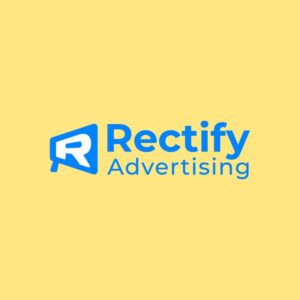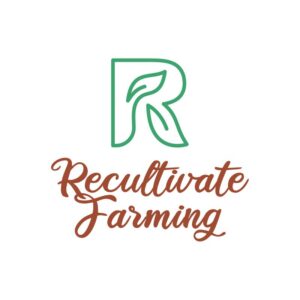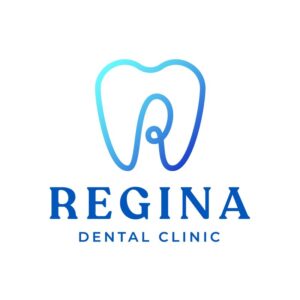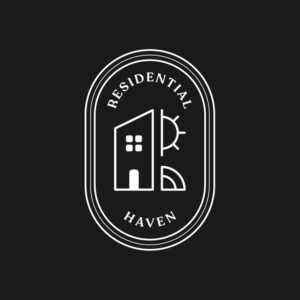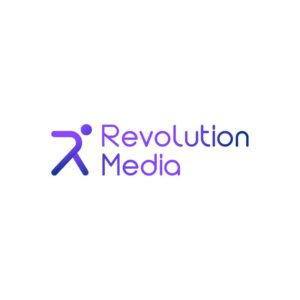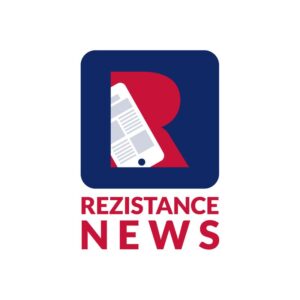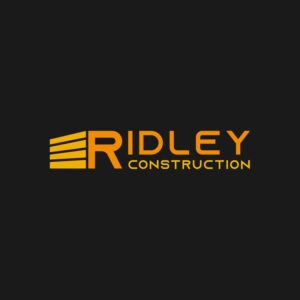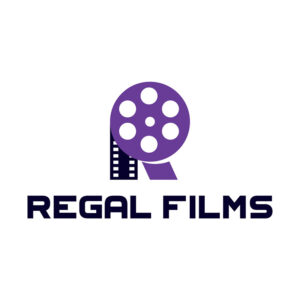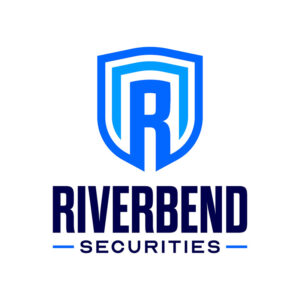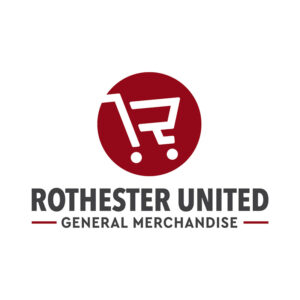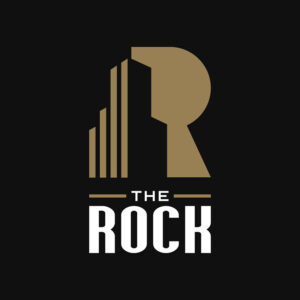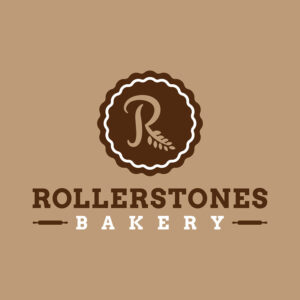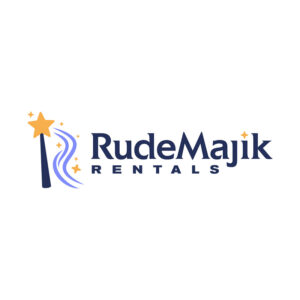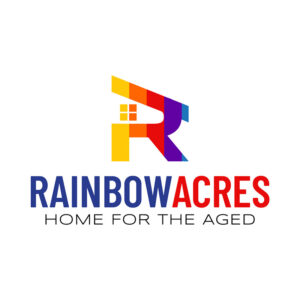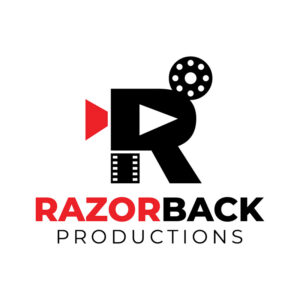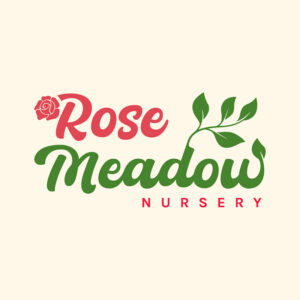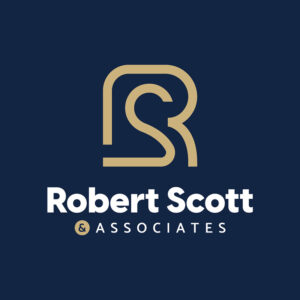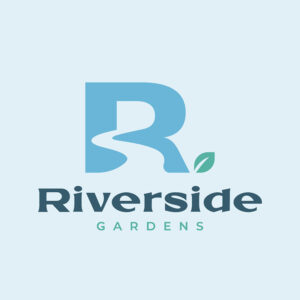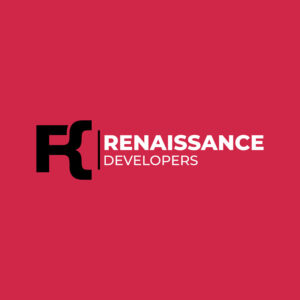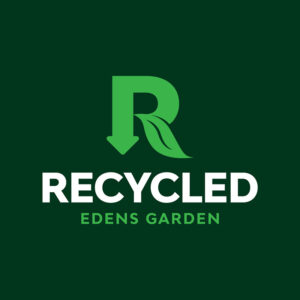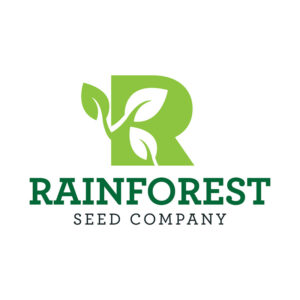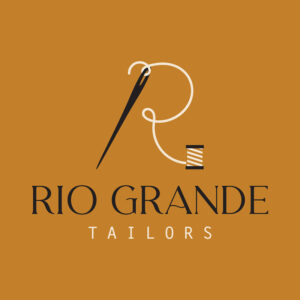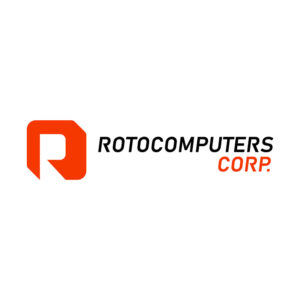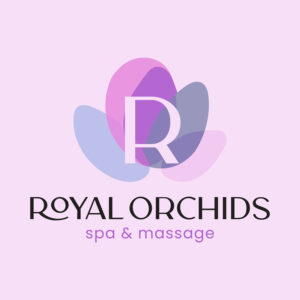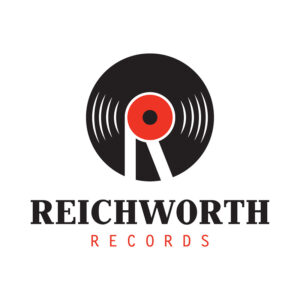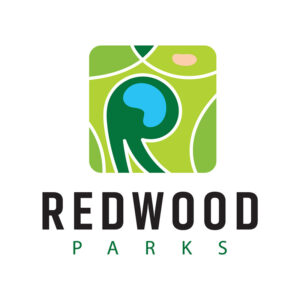 2. Rapportism Public Relations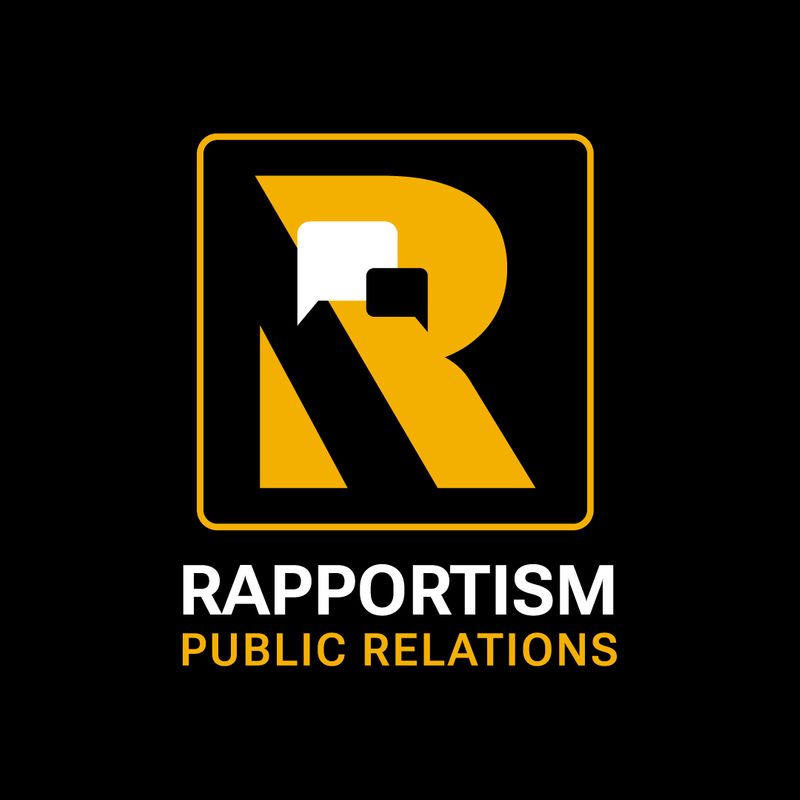 For this public relations company, the little details, such as the speech bubble, add interest to the simple letter R logo. Another speech bubble in black is also integrated into the letter as part of its design. These symbols indicate talking or conversing, which is apt for the company's primary product or service offer. Although simple and bold, the letter R design is visually captivating due to the negative black space that slashes from top to bottom and is slightly bent to the left. A yellow, thin frame then encapsulates the entire design, tying everything together.
3. Re.Think Creatives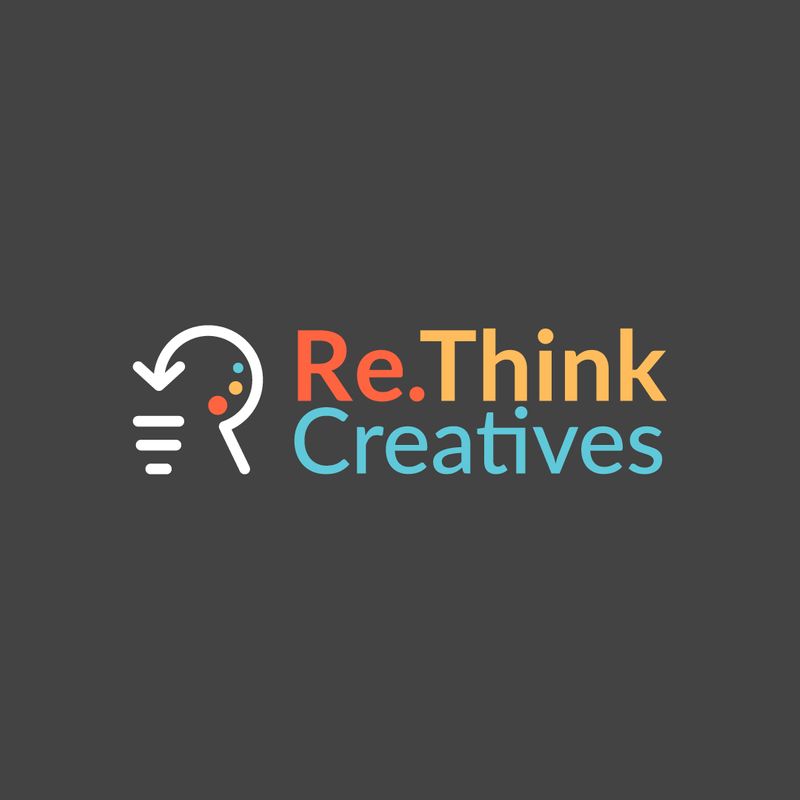 Re.Think Creatives is a digital marketing agency that offers services that help boost your business's online presence. Since the creative field is becoming increasingly competitive, logos must be well-thought-out to stand out. And this is a prime example of one uniquely done logo with a priority on quality and communication.
First, there is consistency in the logo due to the colors used in the text as well as the letter R symbol. Secondly, the abstract letter R is a good way to convey the company's creative prowess. Last but not least, the different symbols, such as the three lines that look like a light bulb with an arrow pointing to it, are enough to showcase the company's wares.
4. Rectify Advertising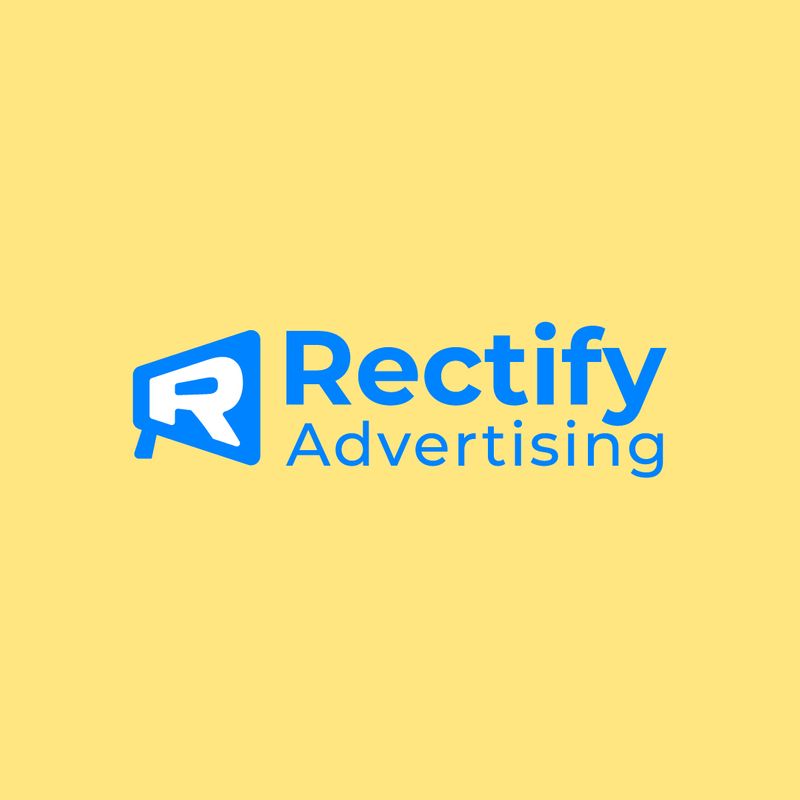 You may not see it at first glance, but the megaphone that encompasses the simple letter R logo design is symbolic of the brand's offer. Rectify Advertising is an advertising company that helps brands gain more online and offline visibility. And what better way to represent the company's offer than a megaphone? This icon implies that this company announces your business to the world. Plus, the excellent font pairing of bold light styles doesn't overwhelm the entire design.
5. Recultivate Farming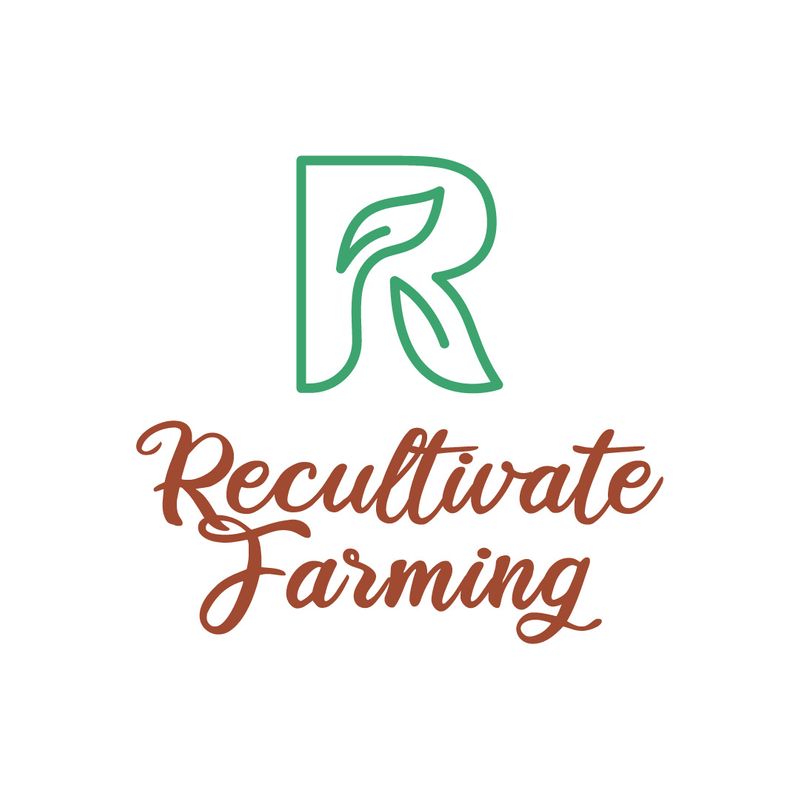 The feminine and welcoming appeal of this letter R logo design is what makes it stand out. The stunning script typeface is ideally suited to the letter R logo design. And since it's a brand that deals with farming, the leaves that are part of the letter design strengthen the brand's promise. Green, in color psychology, is also an apt color representing freshness, health, life, and organic, fitting the brand's offer.
6. Regina Dental Clinic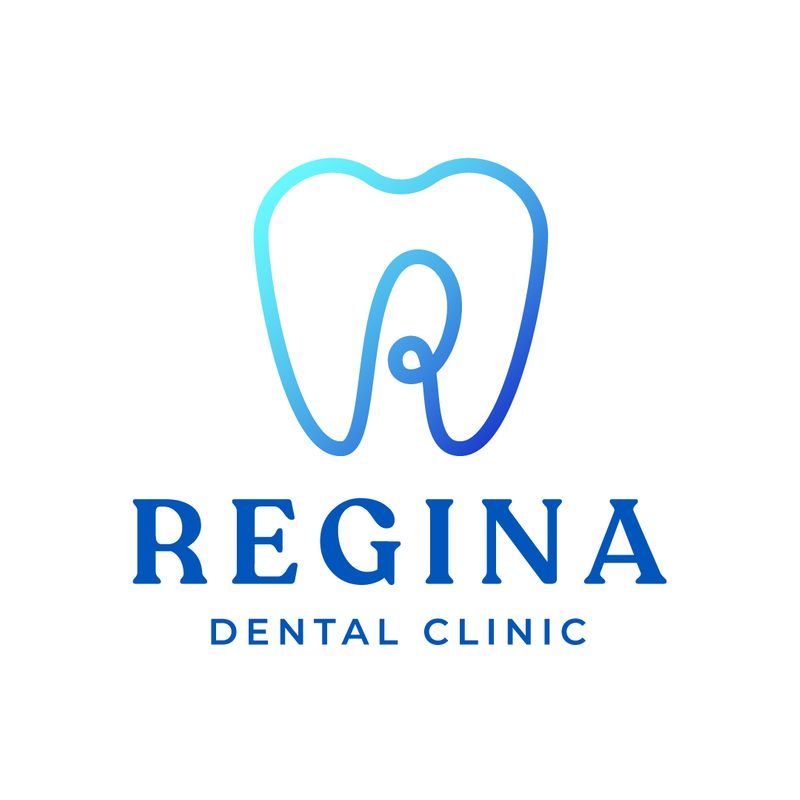 Regina Dental Clinic's logo has an air of authority and reliability. The color choice and combination of the different hues are good. Blue is a symbol of reliability and stability. It also indicates calmness and serenity, which is enough to soothe people with odontophobia. The letter R logo design is also a line art of a tooth connected to the letter R in the middle. It's an excellent way to create design continuity.
7. Residential Haven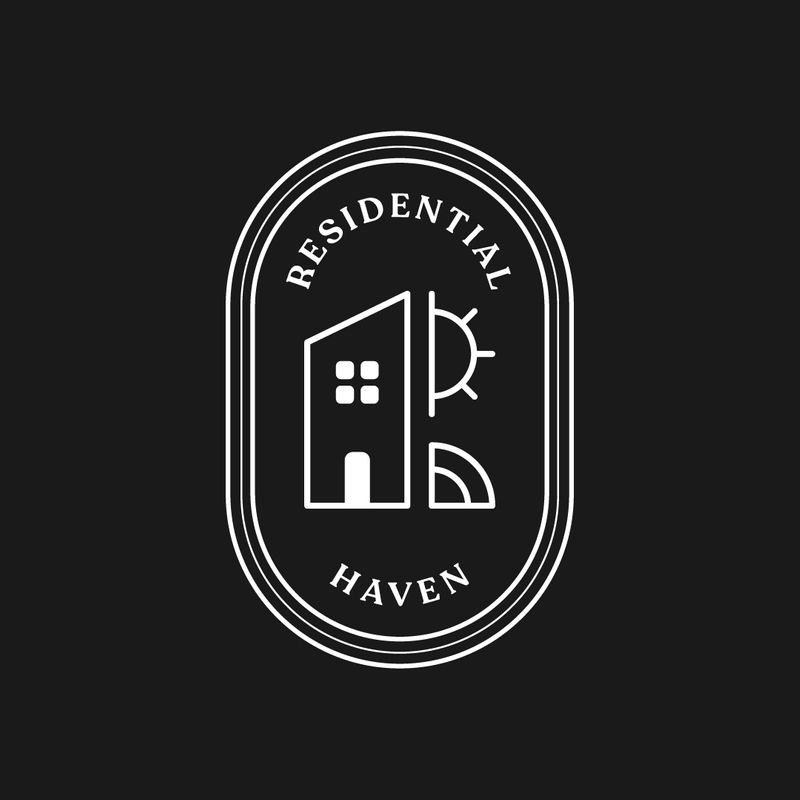 This real estate company logo is not at all intimidating. The simple designs in the middle exude a friendly and welcoming vibe for its prospects. The three illustrations are symbolic of what the brand has to offer. A house depicting shelter for those looking for it is the main attraction. Then the sun and half a rainbow show happiness and comfort. Overall, this letter R logo design is simple yet eye-catching.
8. Revolution Media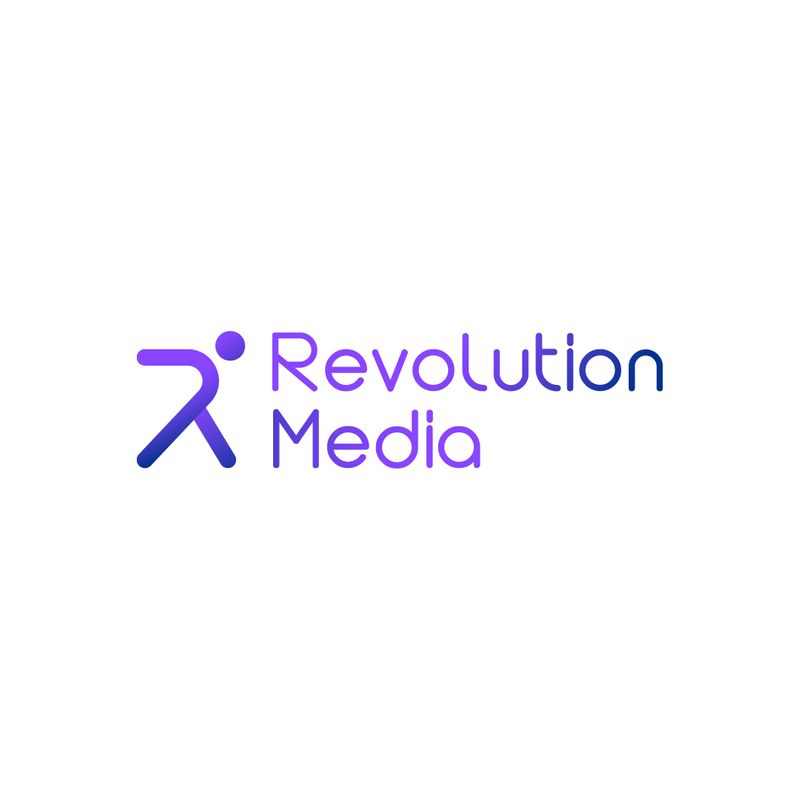 Revolution Media is another digital marketing agency that promises brands offline and online visibility. The abstract letter R symbol, accompanied by the modern-looking sans serif font, depicts innovation and technology. This is an excellent way to communicate a brand that keeps up with perennial tech changes and trends.
9. Rezistance News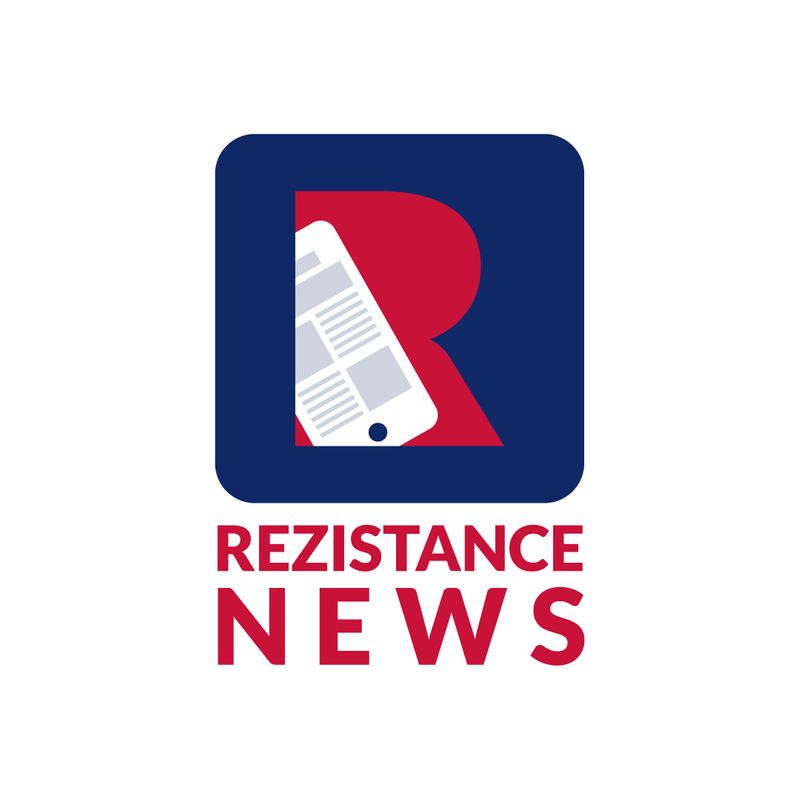 Rezistance News is a digital magazine company that delivers the freshest and hottest news in town. The mobile phone with the article displayed indicates that it's digital and not the traditional company that provides news through newspapers. Plus, the bold letter R logo in red pops out in the blue background surrounding the entire design. The font choice is also an intelligent move to complement the letter R design's boldness.
10. Ridley Construction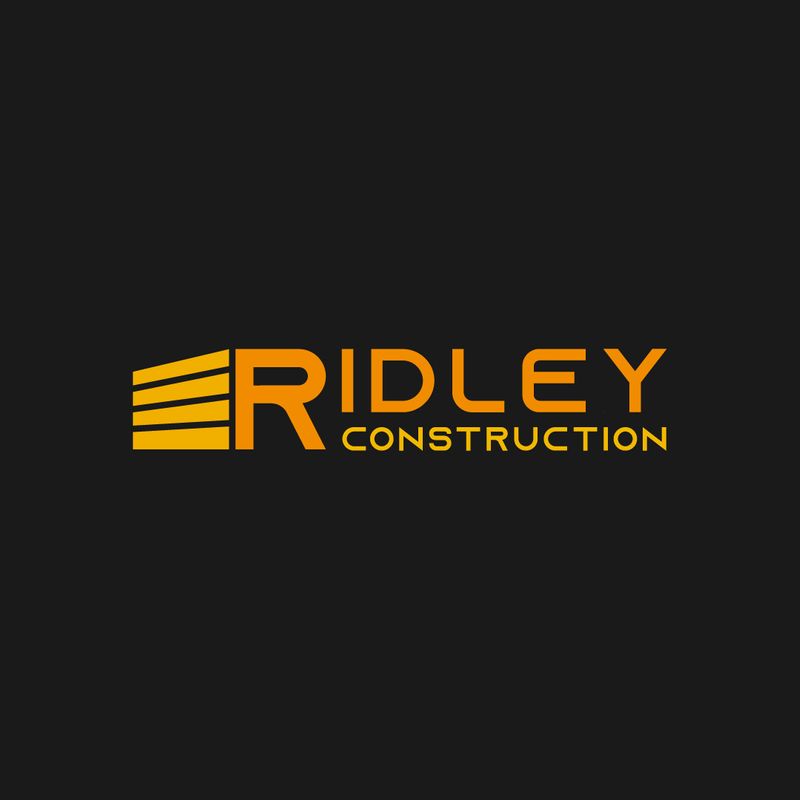 Ridley Construction is a construction company that takes on residential and commercial projects. The yellow and orange color combination indicates joy, happiness, and optimism. On the other hand, orange evokes rejuvenation, positivity, and motivation, a perfect way to encourage residents or entrepreneurs to start "building" their dreams. The four strips beside the letter R also indicate a commercial building.
11. Regal Films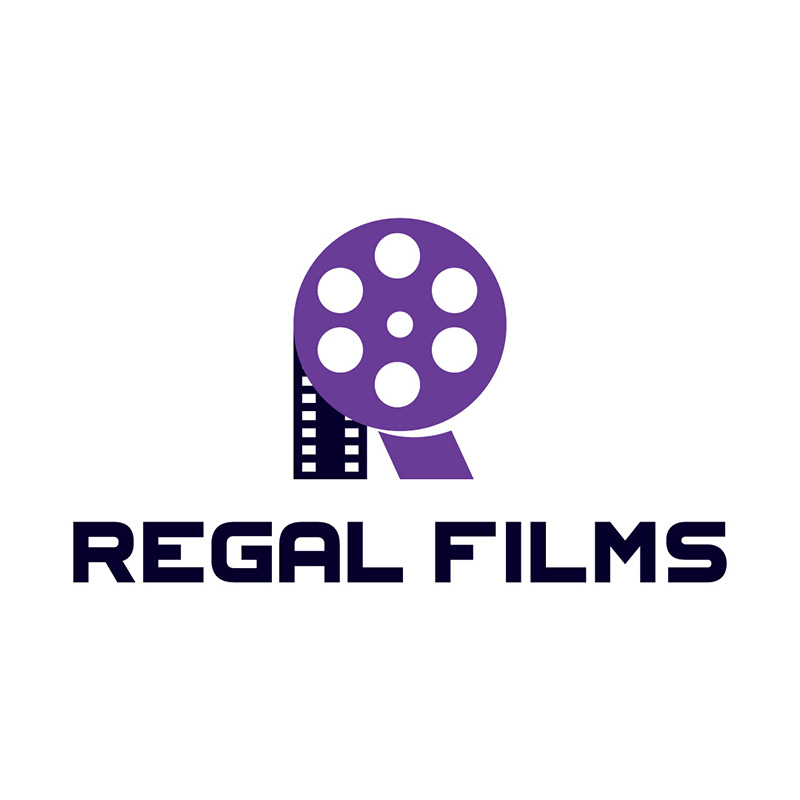 This R logo designed for Regal Films instantly tells us that it's for a film production company. It has an illustration of a film reel and a spool-shaped like the letter R. It uses the color violet, which is often associated with luxury, wealth, and elegance. It is also associated with imagination, creativity, and inspiration, which suits the brand really well. The font type used is simple enough to balance out the creativity in the logo illustration.
12. Riverbend Securities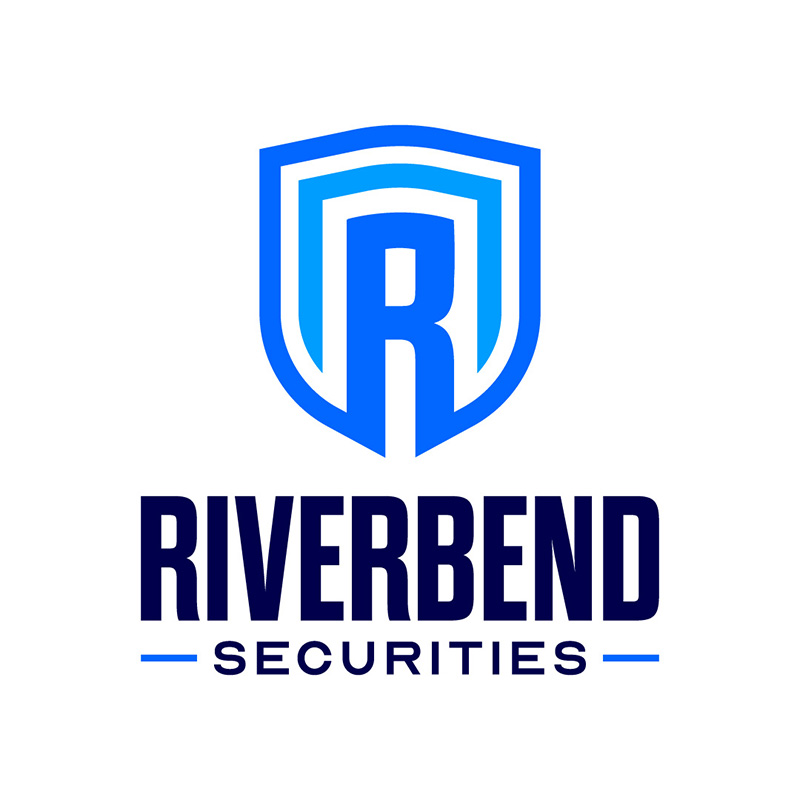 When you see the word securities, the first thing that comes to mind is safety and protection. This is what the Riverbend Securities logo did when it used a shield as part of its logo design. It uses multiple lines around the letter R placed in the middle. The logo design uses varying shades of blue, which is a good fit for the brand, as blue is commonly associated with trust, loyalty, and dependability.
13. Rothester United General Merchandise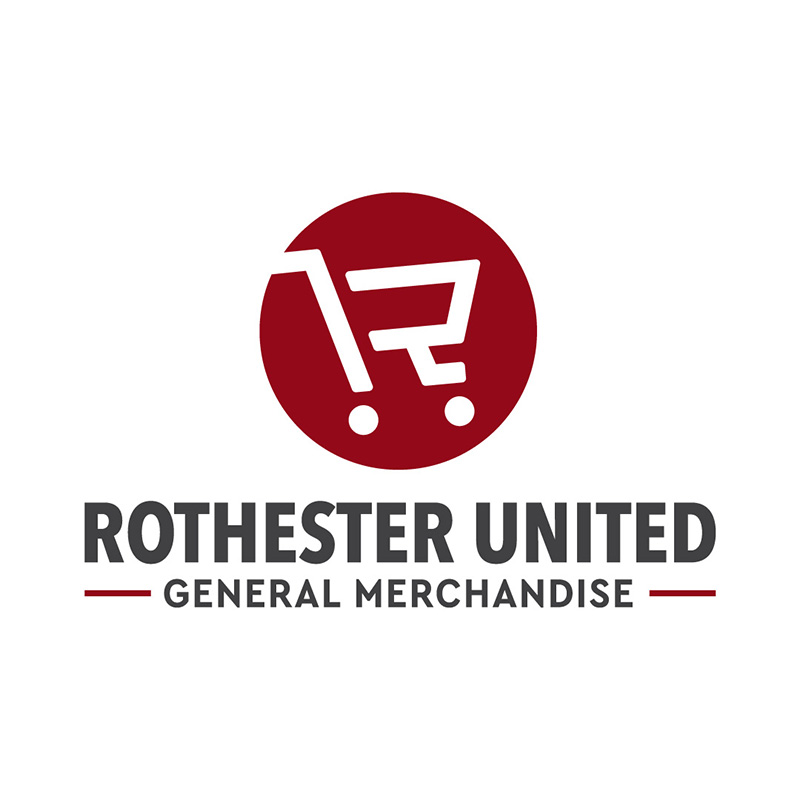 The logo for Rothester United General Merchandise features a shopping cart inside a red circle. It symbolizes the company's retail sales and commitment to providing a convenient and enjoyable shopping experience. The red circle represents energy and unity, while the shopping cart represents buying goods and services. The logo is simple, easy to recognize, and conveys a clear message.
14. The Rock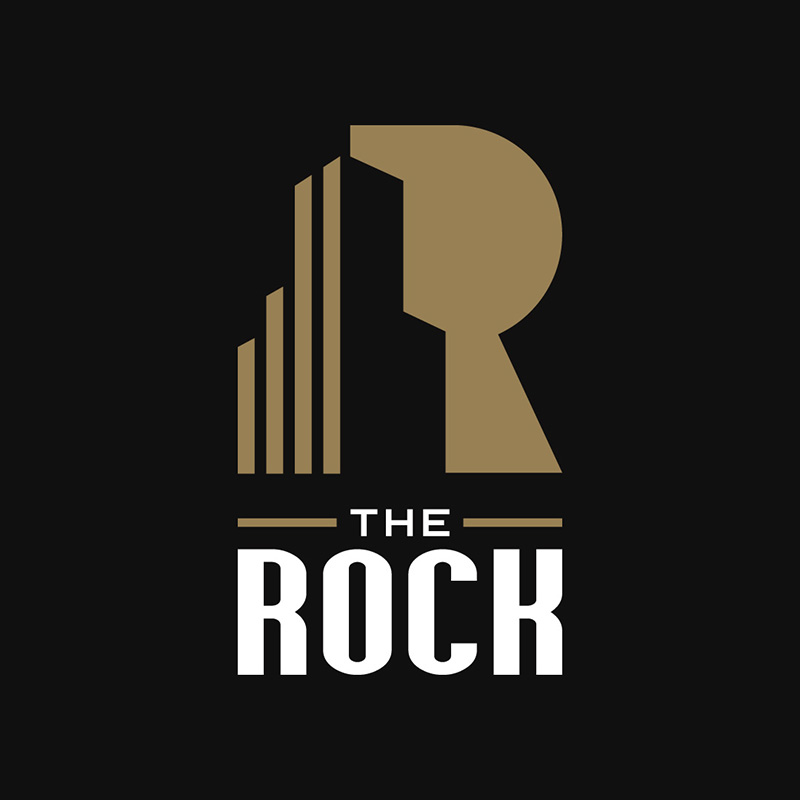 The Rock logo features the letter "R" in a silhouette illustration of buildings in gold, black, and white. The image symbolizes the company's strength, stability, and professionalism. Gold and black colors convey a sense of luxury, elegance, power, and sophistication. The logo effectively communicates the company's name and image as a reliable and established brand in the real estate industry.
15. Rollerstones Bakery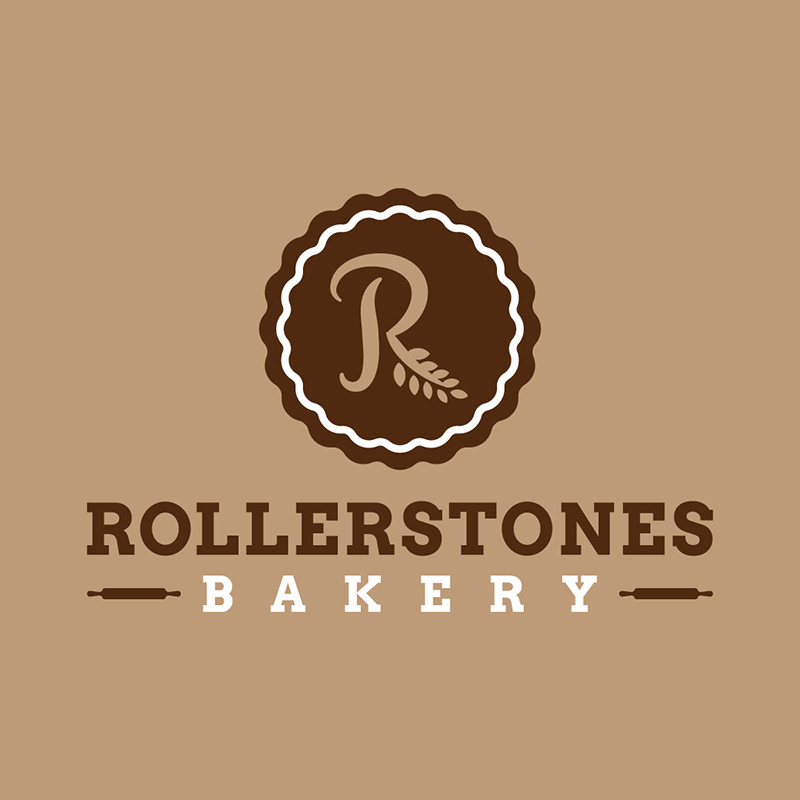 With its use of wheatgrass and rolling pin icons, it's easy to spot that this R logo is for a baked goods business. The color brown also points to Rollerstones Bakery's nature of business. The logo design has a rustic feel to it, and the font choice is perfect for emphasizing it.
16. Rude Majik Rentals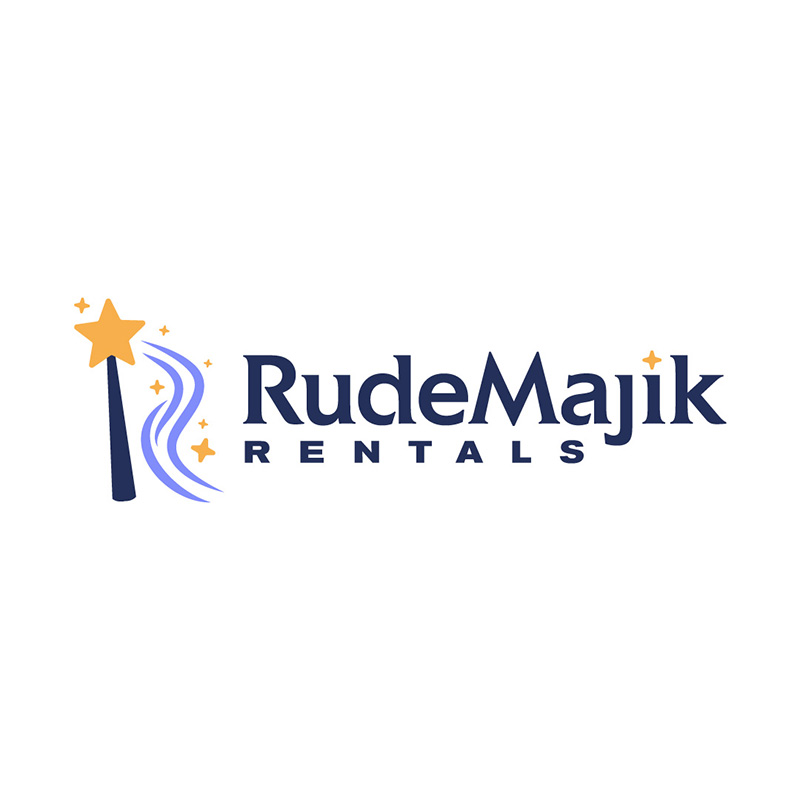 If you're looking for a spellbinding logo design, this one from Rude Majik Rentals is an excellent example. It features a wand with a star at its tip in a color scheme of yellow, blue, and violet. It represents the company's power to create wonders and achieve success with unique and high-quality rental services. The colors convey creativity, imagination, and inspiration. The logo uses a font pairing of a decorative typeface and a simple one.
17. Rainbow Acres Home for the Aged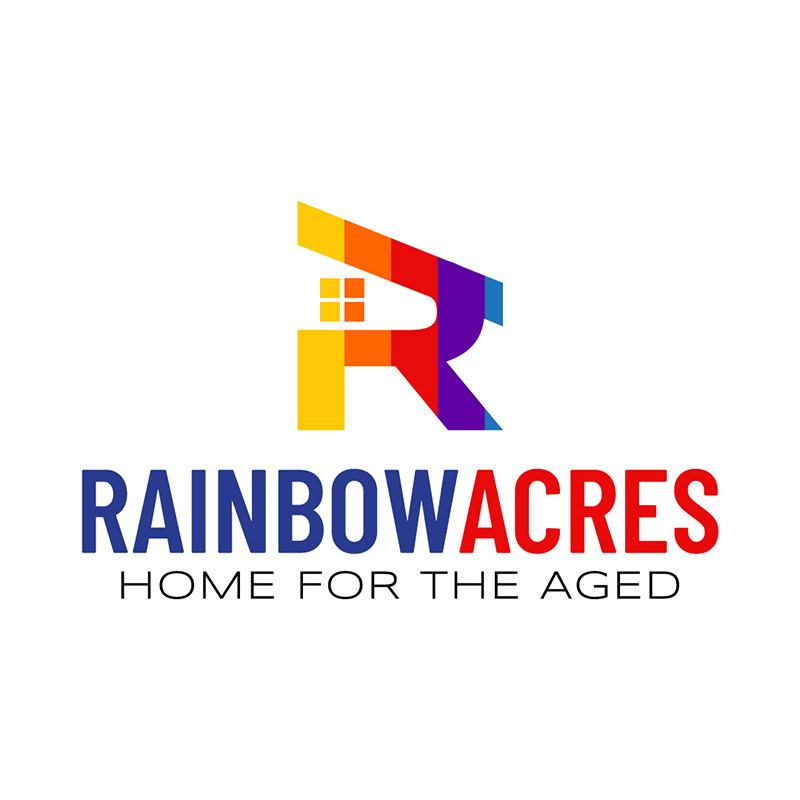 Sporting an image of a happy atmosphere thanks to its rainbow colors, this logo designed for Rainbow Acres Home for the Aged is worth emulating. The letter R is shaped like a house with windows and a roof. And as its name suggests, it uses multiple colors to represent the rainbow. The logo design gives off a warm and welcoming atmosphere that is perfect for the brand it represents.
18. Razorback Productions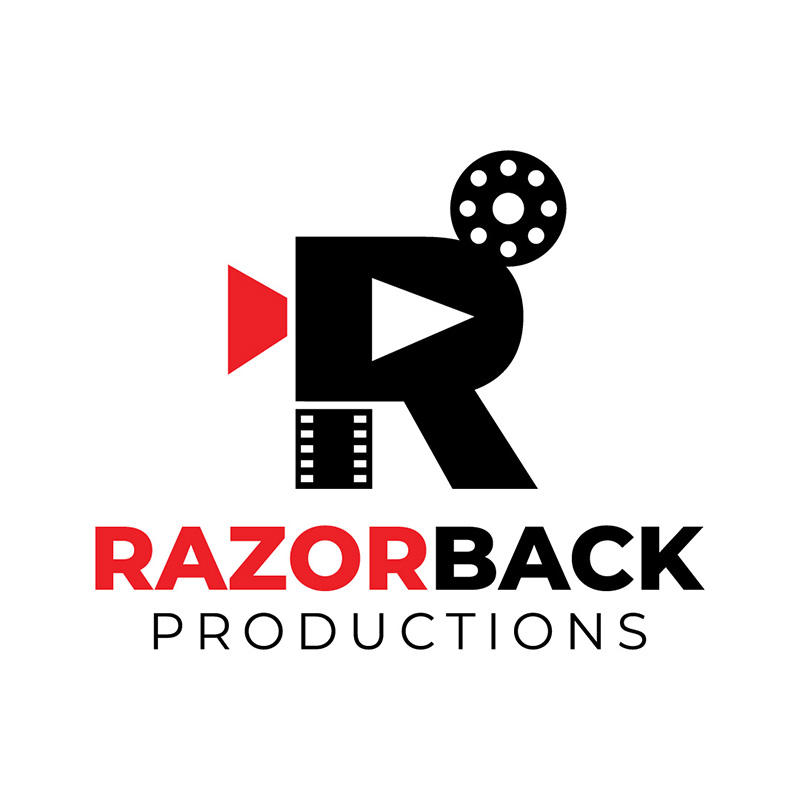 Using the forward button icon, a film reel, and its container, this logo design for Razorback Productions clearly tells us its nature of business. This is essential in any logo design, especially if your brand is a new one breaking into the scene. The red and black combination is suitable as it shows the brand's serious and professional side.
19. Rose Meadow Nursery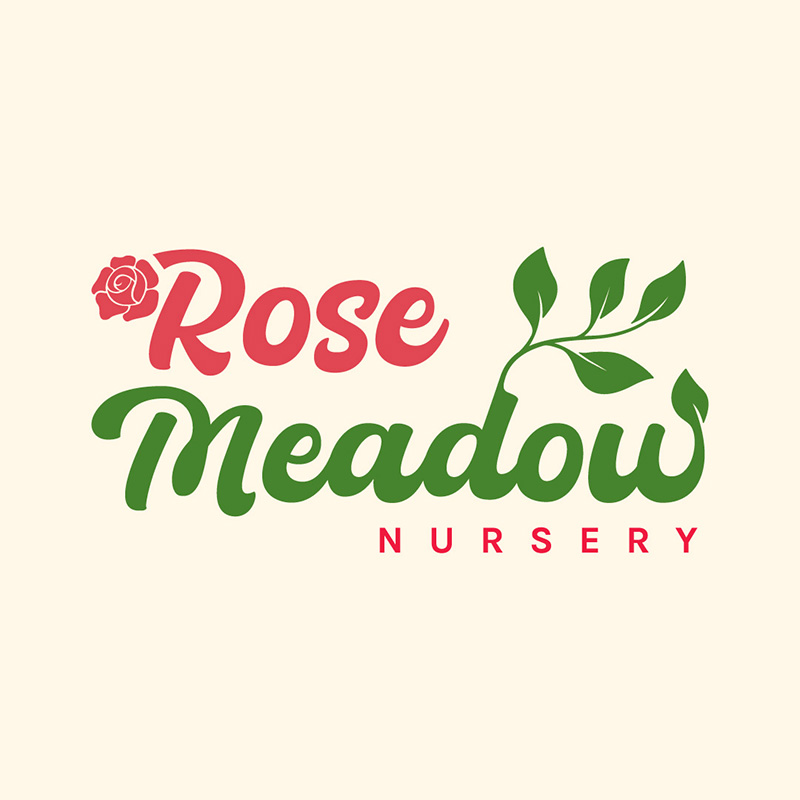 With a rose and several leaves incorporated into the design, the Rose Meadow Nursery logo fits the brand quite well. And as expected, it uses a green and pink color combination. What's even more noticeable is its use of a "flowery" font type to make the logo more fitting. One look at this logo, and you'll immediately see what image the brand wants to project.
20. Robert Scott & Associates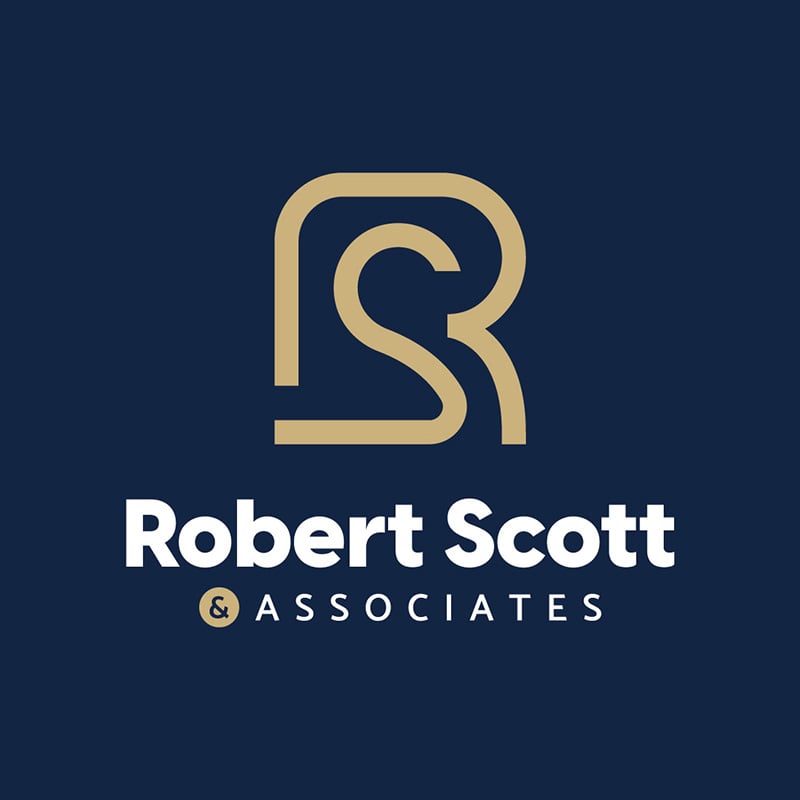 Featuring the letter S and R, this logo design from Robert Scott & Associates is a lesson in simplicity. This allows it to use a more sophisticated font for its brand name. Logos should not have too many design elements in it as it needs to be easily recognizable. Your logo should be memorable and can be scaled to look good in any size you place it.
21. Riverside Gardens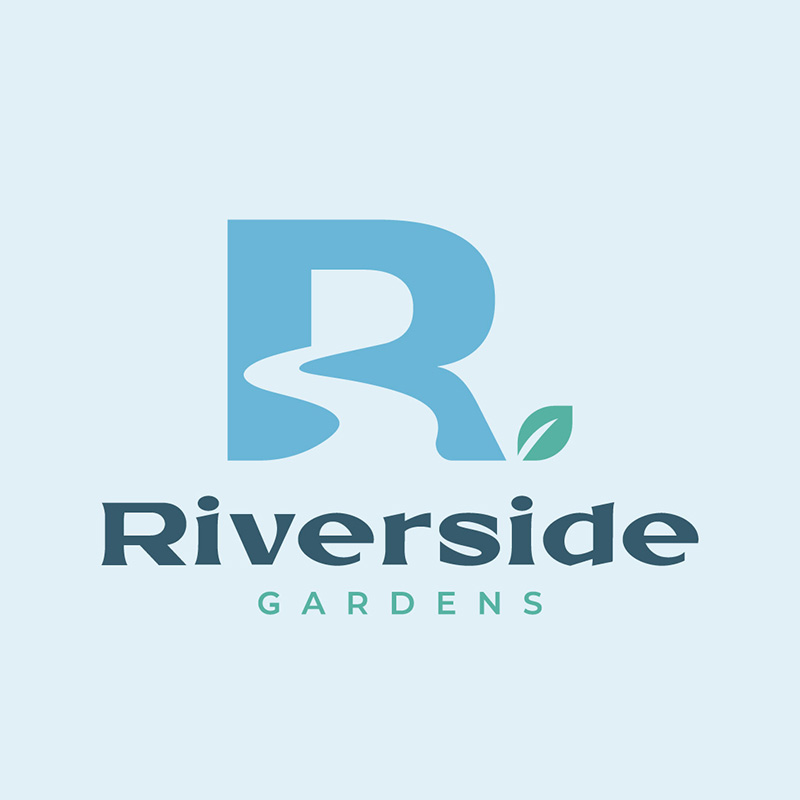 With a river flowing through it, the letter R makes up the Riverside Gardens logo. Blue is commonly associated with tranquility, calmness, and peace, which this logo perfectly conveys. It uses light and subdued colors, which exude an atmosphere of peace and quiet. The leaf icon adds a touch of freshness and liveliness to the design.
22. Renaissance Developers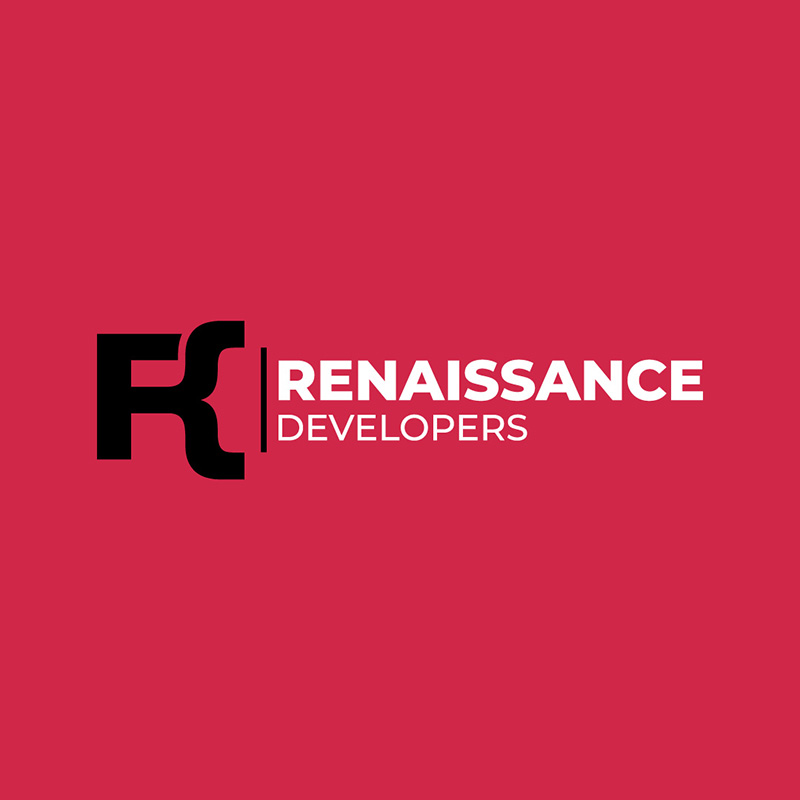 The first thing you'll notice in the Renaissance Developers' logo is the bright red background color. Red is also associated with energy, passion, and excitement, making it a good choice for logos that need to convey a sense of movement, excitement, or power. This logo, created for a software development company, aptly uses a curly bracket used in various programming languages and mathematical notations.
23. Recycled Edens Garden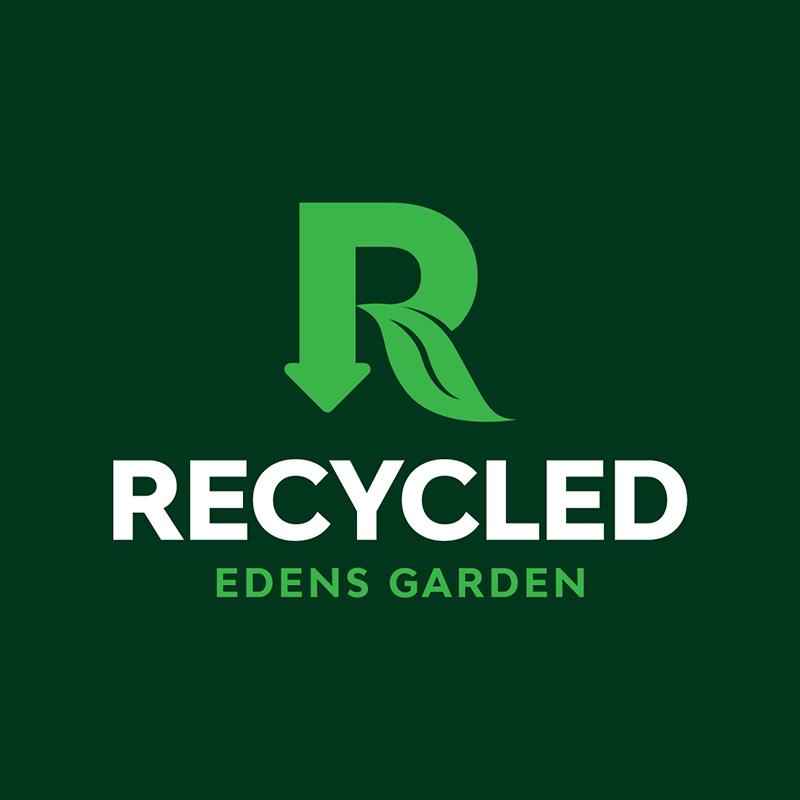 With the letter R decorated with a down arrow and a leaf, this logo for Recycled Edens Garden speaks its business nature so well. Green is the obvious color choice in companies such as this, and rightly so. It represents new life, new beginnings, and rejuvenation. Plus, this is the best way to go if you want to project an image of being an environment-friendly business.
24. Rainforest Seed Company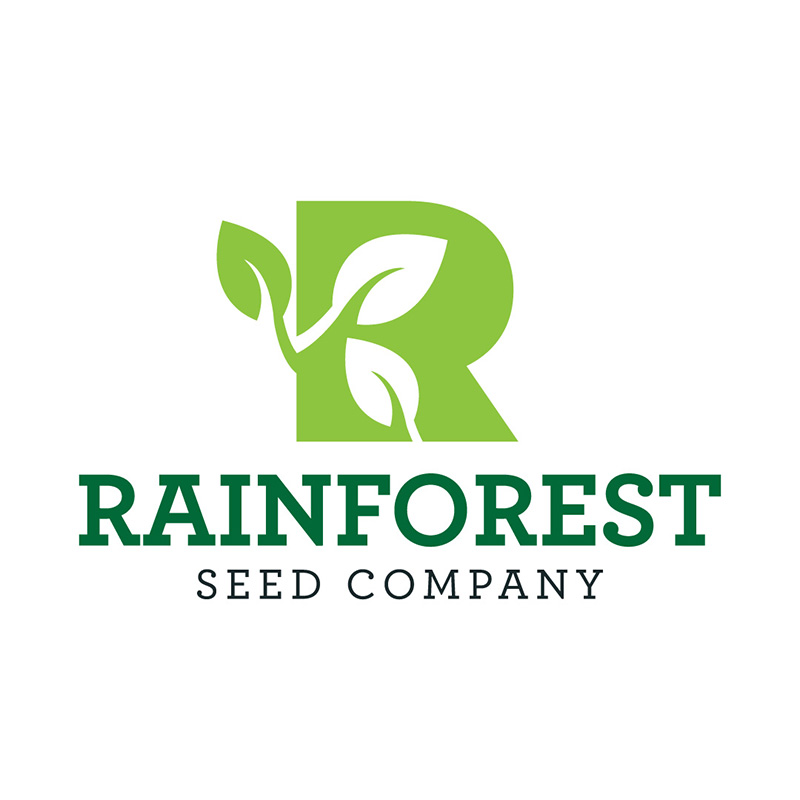 Similar in nature to the above logo but different in creativity is this design made for Rainforest Seed Company. It has the letter R crafted with leaves in three places and uses green as its primary logo. The design uses a logo with serifs which suitably adds the character it needs to stand out.
25. Rio Grande Tailors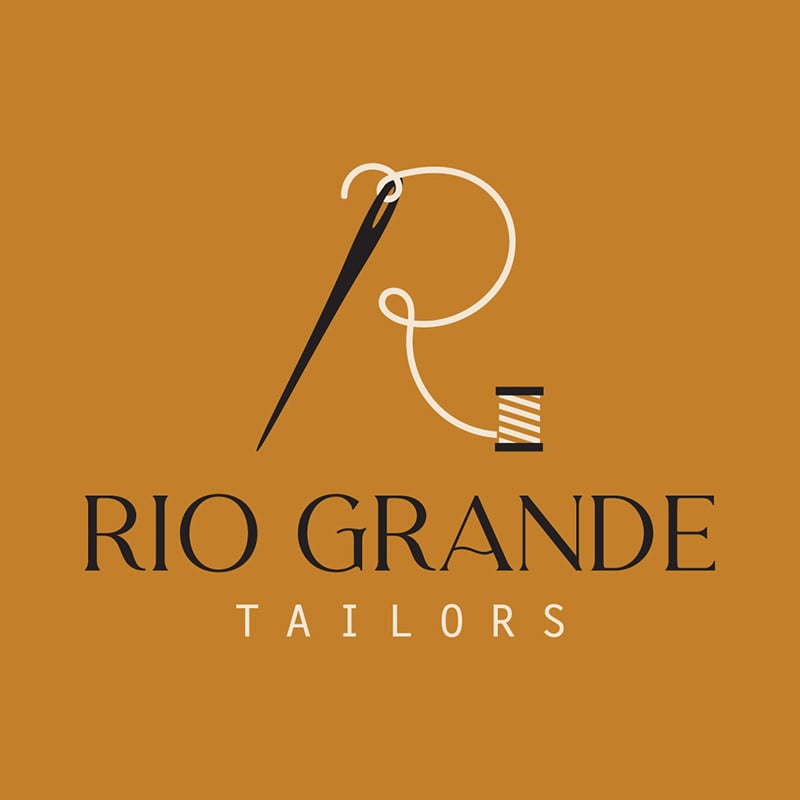 This cleverly-designed R logo uses a thread and needle as its main component. The design is minimalistic but exudes class and elegance. The color enhances the brand's image, while the font combination gives it a sophisticated look. This is excellent proof that colors can do wonders for your brand.
26. Richville Farm Products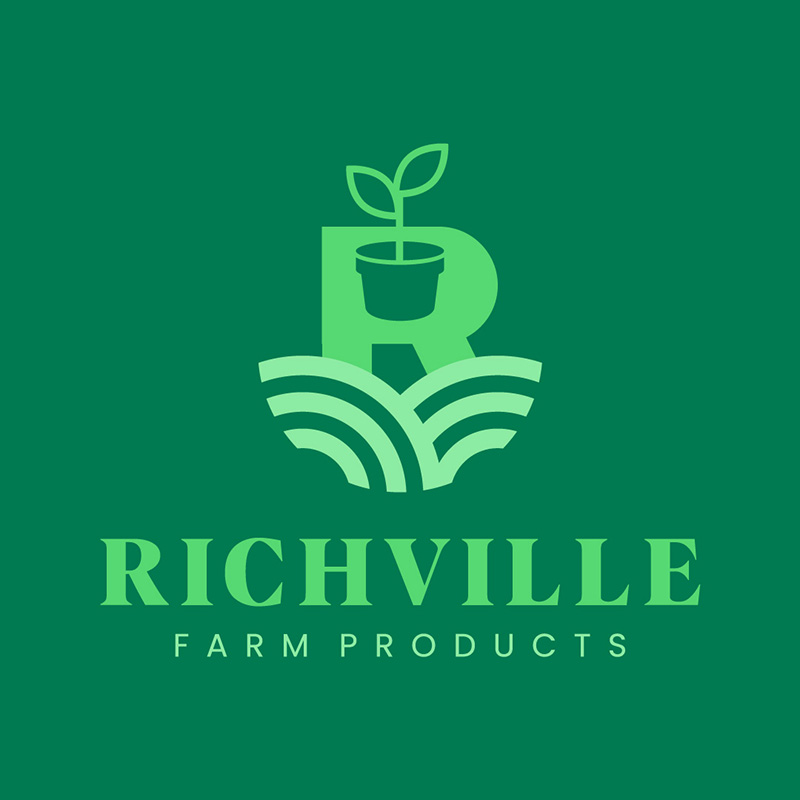 The Richville Farm Products logo also uses green as its primary color. The design features the letter R with a potted plant plus two sets of rainbows in it. The illustration may seem casual, so the designer added a typeface that's simple yet business-like. As with any design, contrast is always a good recommendation to include.
27. Rotocomputers Corp.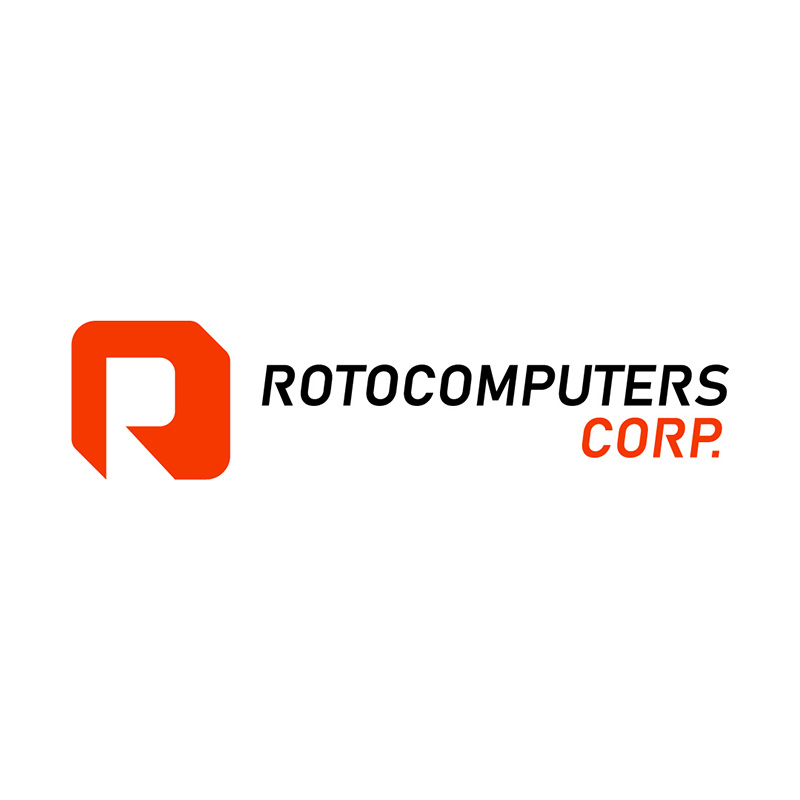 When it comes to fonts, Italics can convey emphasis, speed, and movement. This logo design for Rotocomputers Corp. is a perfect choice for typography as it matches the company image so well. Information technology is a niche that entails constantly being updated and keeping up with the times. Even the color choice is spot on, as black and red are considered to be powerful and bold colors.
28. Royal Orchids Spa & Massage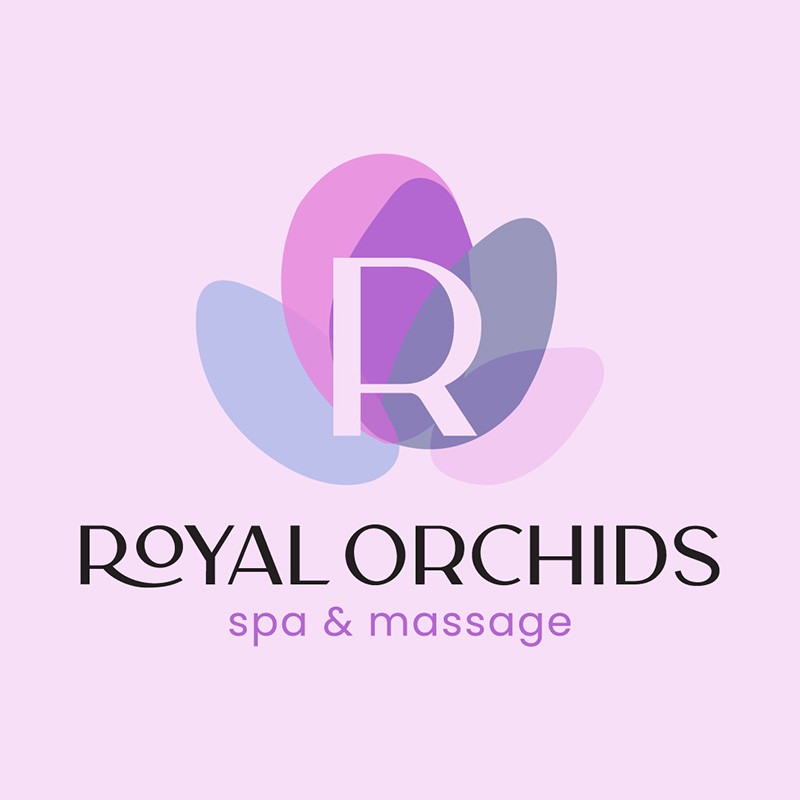 The color purple is generally associated with royalty. Thus, it is a fitting color choice for Royal Orchids Spa & Massage. Although you can see some grays and pinks in the design, the dominant color is purple. The font choice is ideal for royalty as it adds a classy and elegant touch to the logo. The ovals surrounding the R are reminiscent of orchids and flowers.
29. Reichworth Records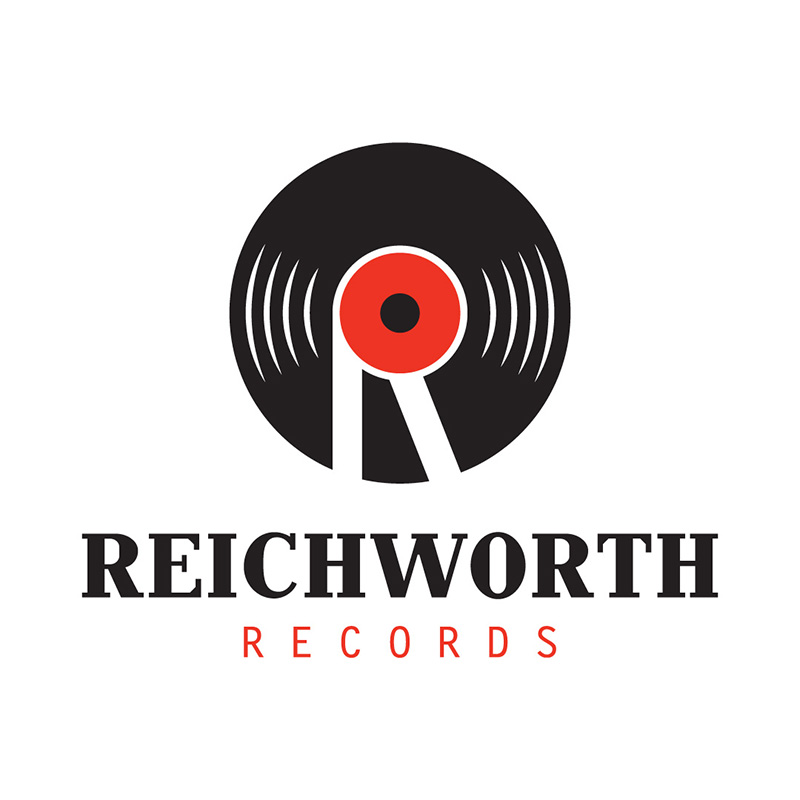 While not everyone may be familiar with a vinyl record, Reichworth Records used it as its primary logo component. With an R incorporated into the design, this logo has that old-school and vintage appeal that's both charming and endearing. The font choice also tells us the company follows a dated theme, which is perfect for harmony in the design.
30. Redwood Parks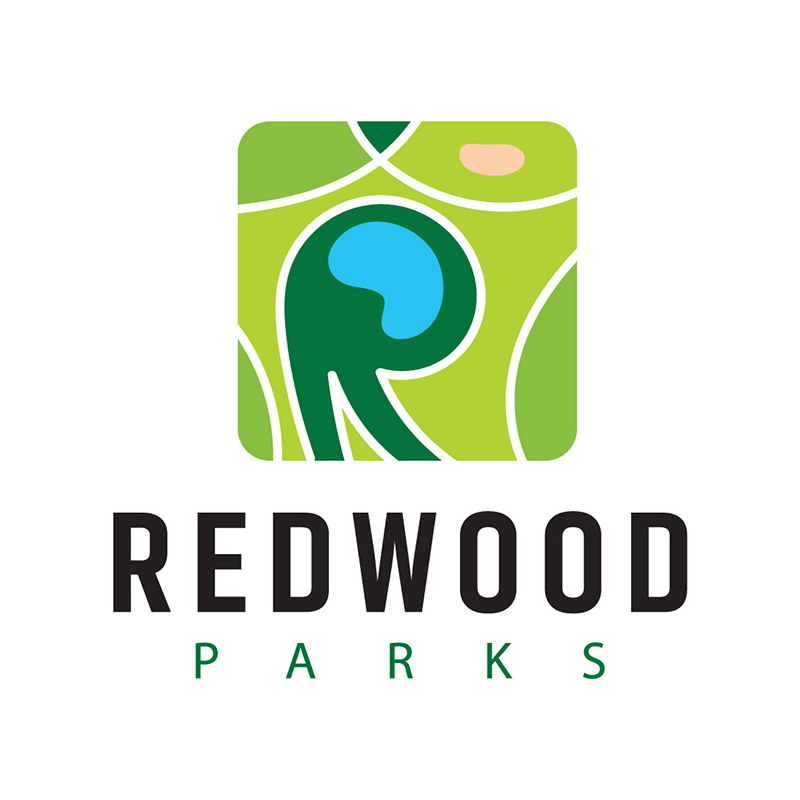 This beautiful logo design has included a map of a park as its main design element. It has the letter R placed conspicuously with a lake inside of it. The small patch of orange represents land but also adds an excellent accent to the primarily green logo color scheme. The fonts are basic to avoid competing with the intricate logo design.
Conclusion
Having your letter R logo created by experts means you'll have a memorable, scalable, unique, relevant, and simple outcome. If you work with us for your company logos and other branding and marketing designs you need, rest assured you're guaranteed quality, speed, and affordability. Sign up now and try our 30-day money-back guarantee if you're still undecided.