When it comes to company logos, taking the DIY route is not enough to attract customers in the long term. To truly stand out, company logos should be distinct, professional, and relevant. It is only through the expertise of professional logo designers that you can ensure your logo beats the competition. If you're seeking inspiration for logo design, look no further. Here are 30 captivating letter V logo designs crafted by Penji for our esteemed clients.
1. Vanilla Media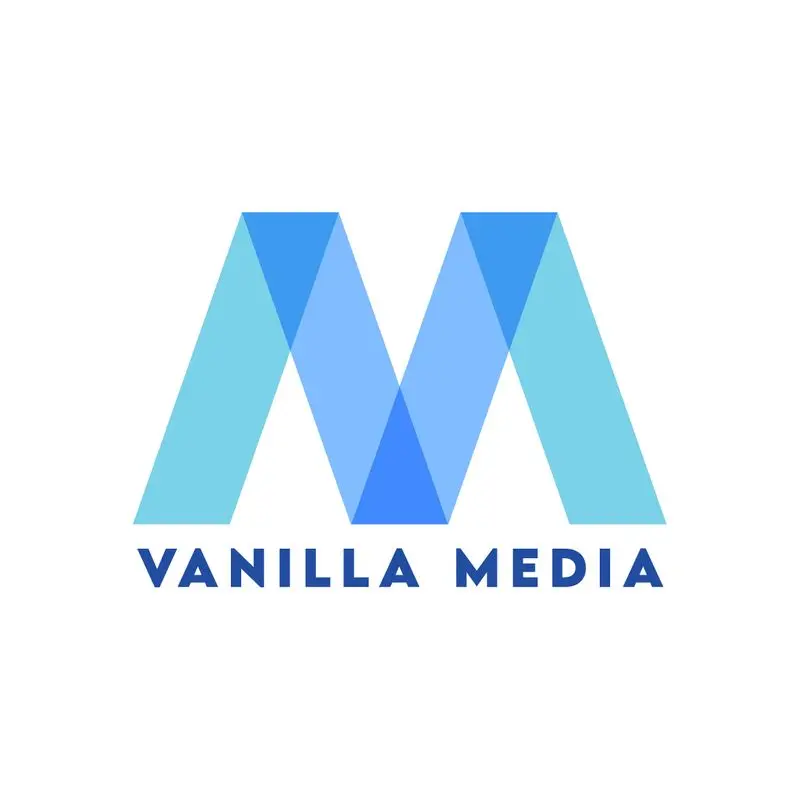 The first thing you'll notice in this letter V logo is the pastel colors that seemingly keep the design light and welcoming. Although this monogram logo combines both first letters of the brand name, each is still separated through various colors. You can identify the letter V in the middle in blue. And the letter M for "Media" is connected to its counterpart. It may look simple. Yet this letter V logo creates an impact and instills memorability, one of the five important factors of a logo.
Need graphic design help?
Try Penji's Unlimited Graphic Design and get all your branding, digital, print, and UXUI designs done in one place.
Learn More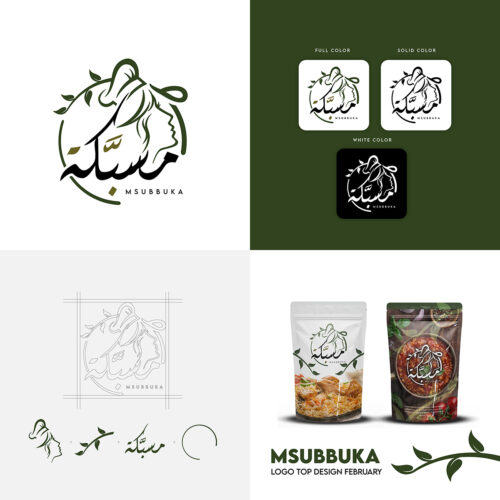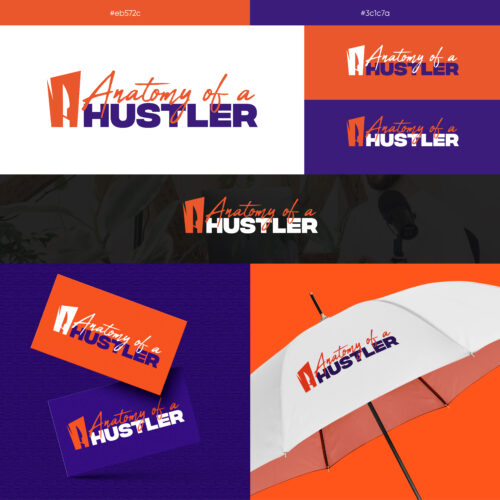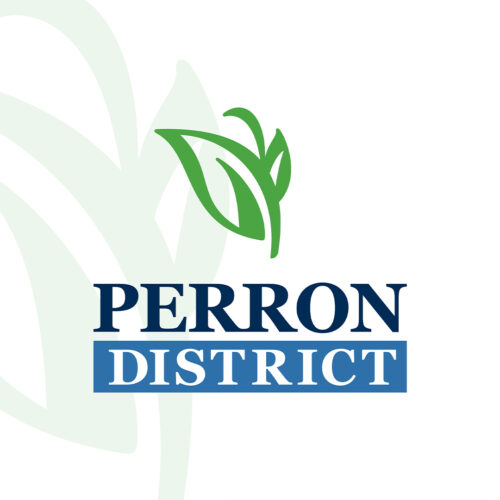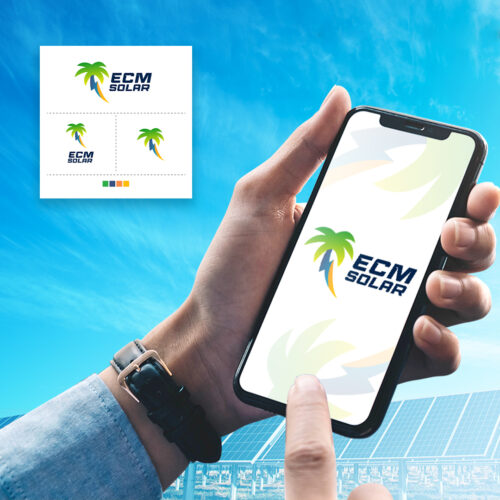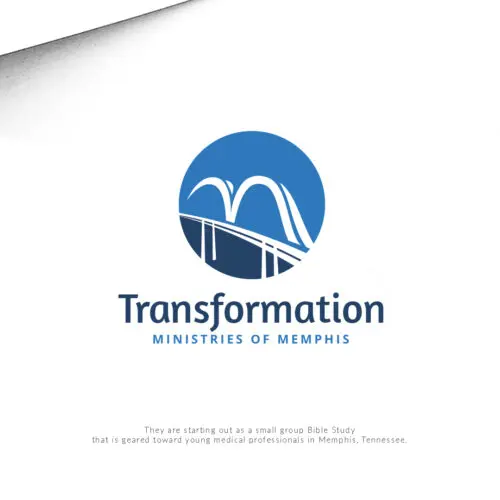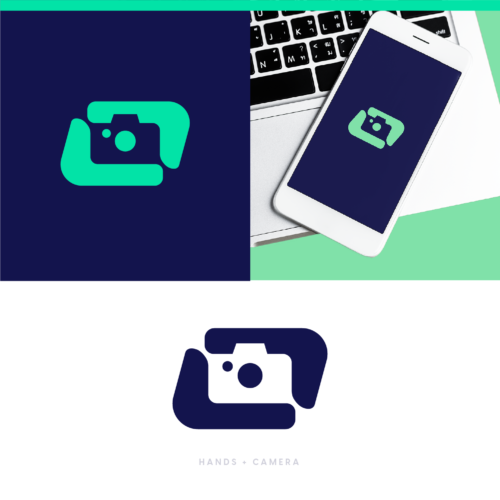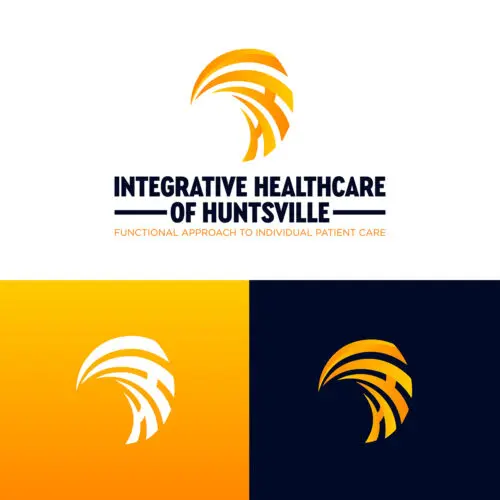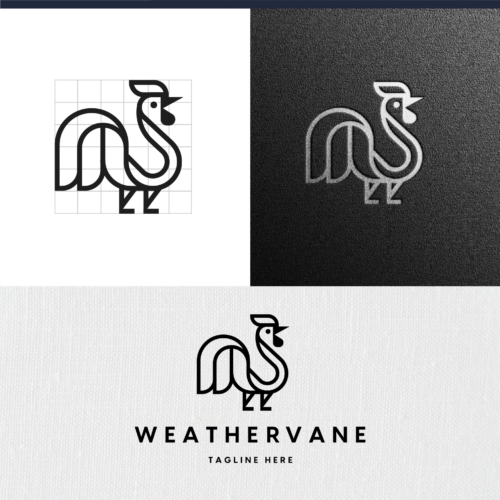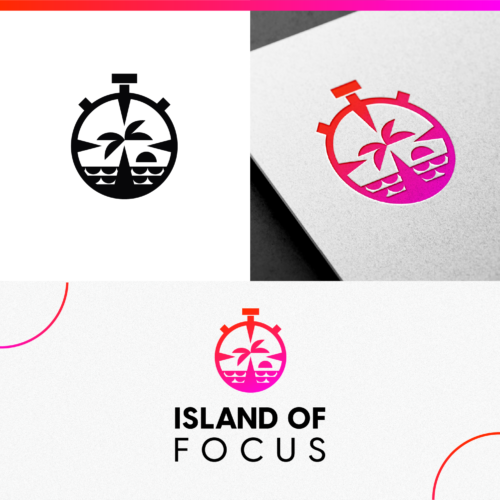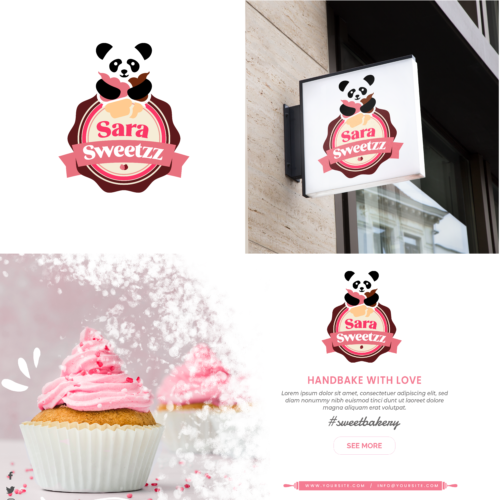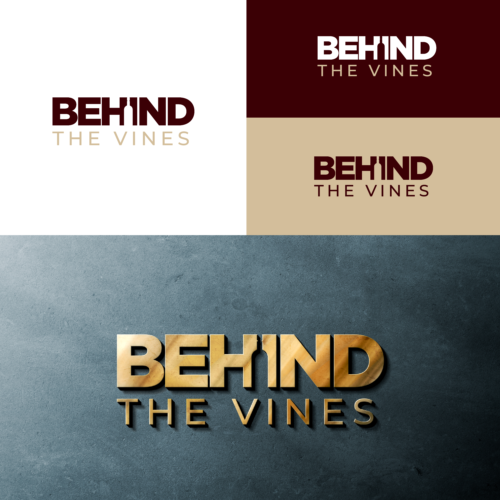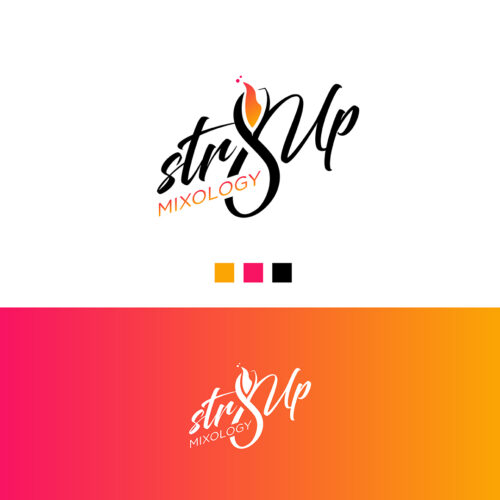 2. Varsity Sporting Goods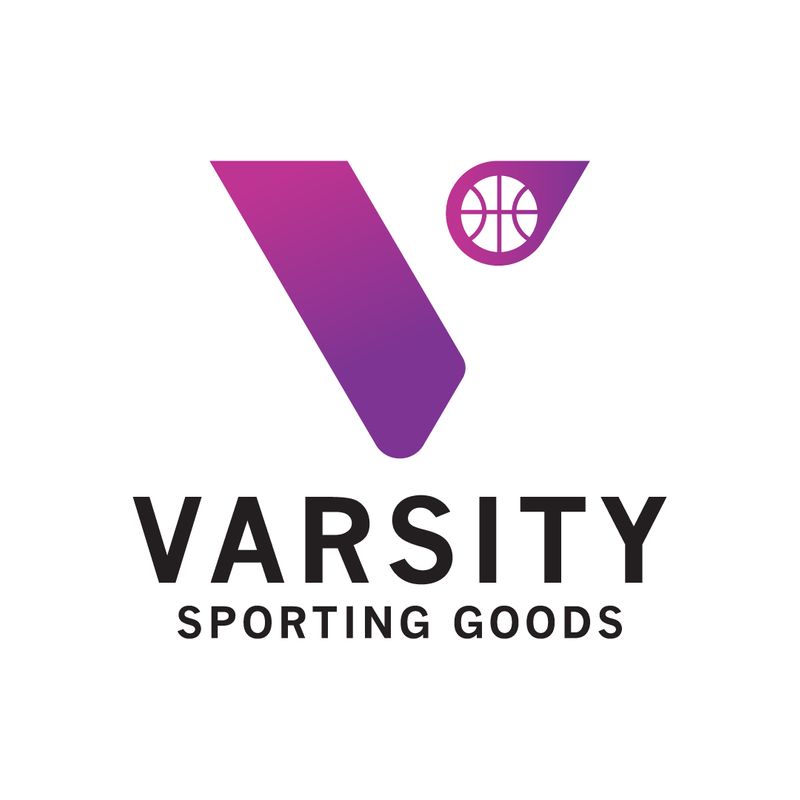 For a sporting goods store such as this, the brand instantly gives customers an idea of what they offer. Even with the standalone abstract letter V design, you'll know they're a sports brand. And this is due to the basketball that completes the letter V logo design. Plus, the designer includes movement in the letter design by surrounding the ball with a teardrop-like shape. The pointed edge seemingly looks like that ball is being thrown midair and indicates speed. Finally, the abstract letter V gives the design visual interest by deviating from simplicity and predictability.
3. Vast Land Development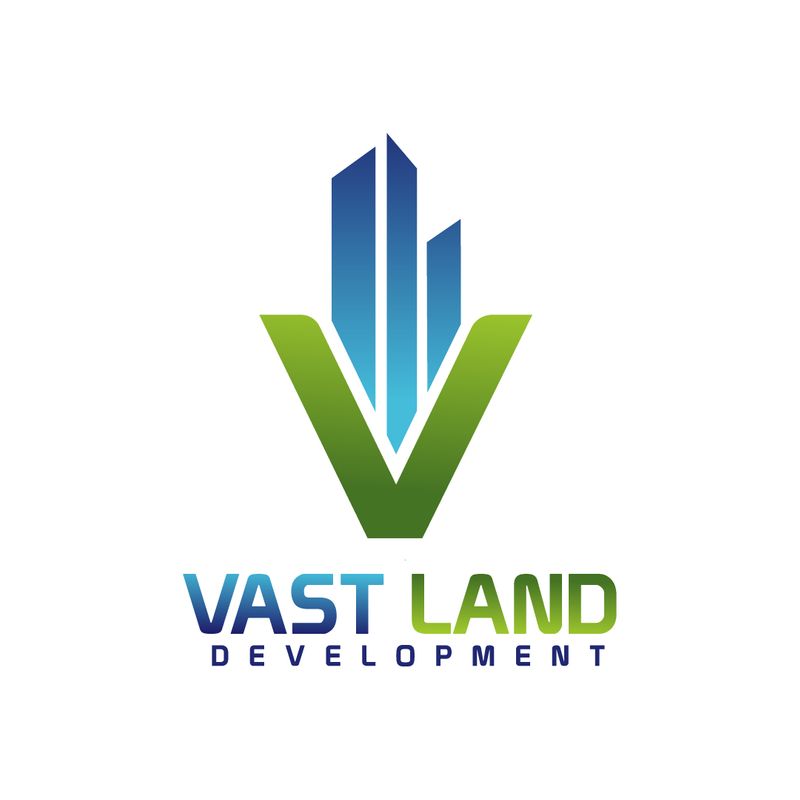 Vast Land Development is a real estate company that takes on residential and commercial projects. Real estate companies should instill reliability and authority in this industry to become trusted companies. And they achieve this by selecting a beautiful and soothing blue color, with subtle gradients at the bottom. They splashed the text with blue and the three geometric symbols representing a building. To make it pop even more, they complement it with the color green, which looks completes the entire ensemble.
4. Veejay Music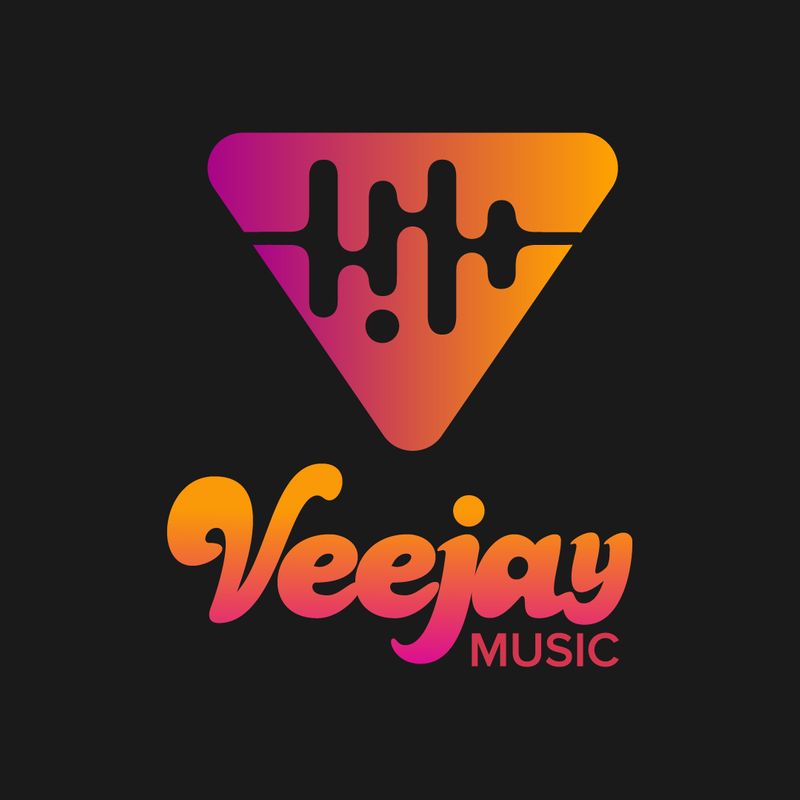 Veejay Music is a music production company that caters to the younger demographic. First, the color selection is a brilliant choice due to the playful and bright colors, which are apt for a younger audience. The beautiful yellow, orange, and hot pink color gradients keep this logo design eccentric. This letter V logo design is not at all intimidating and exudes nothing but a friendly vibe. It welcomes musicians of the younger generation, that's for sure! Finally, the letter V logo design is accentuated by sound waves, which best symbolize music.
5. Verbatim Advertising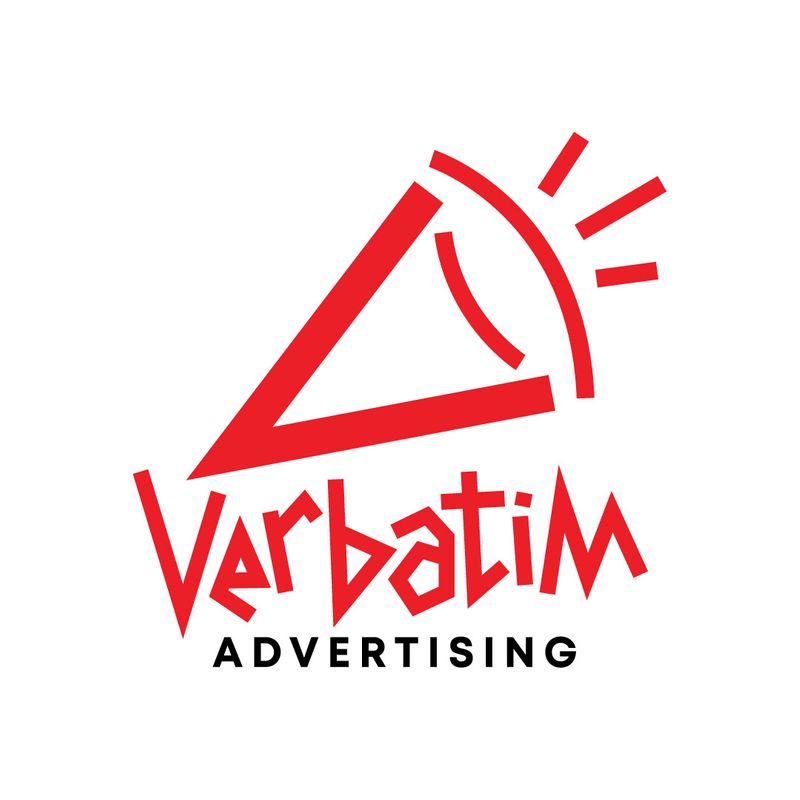 The brand name should also match your logo symbol or icon. This way, you won't have your prospects second-guessing what it is you're selling. In this case, you'll get the idea that the brand has something to do with conversations, talking, or announcements. And this is depicted through the megaphone that's apt for the brand name "Verbatim Advertising." Since the company helps brands get known out there, it's like saying they're announcing you to the world and bringing you traction.
6. Veronicrafts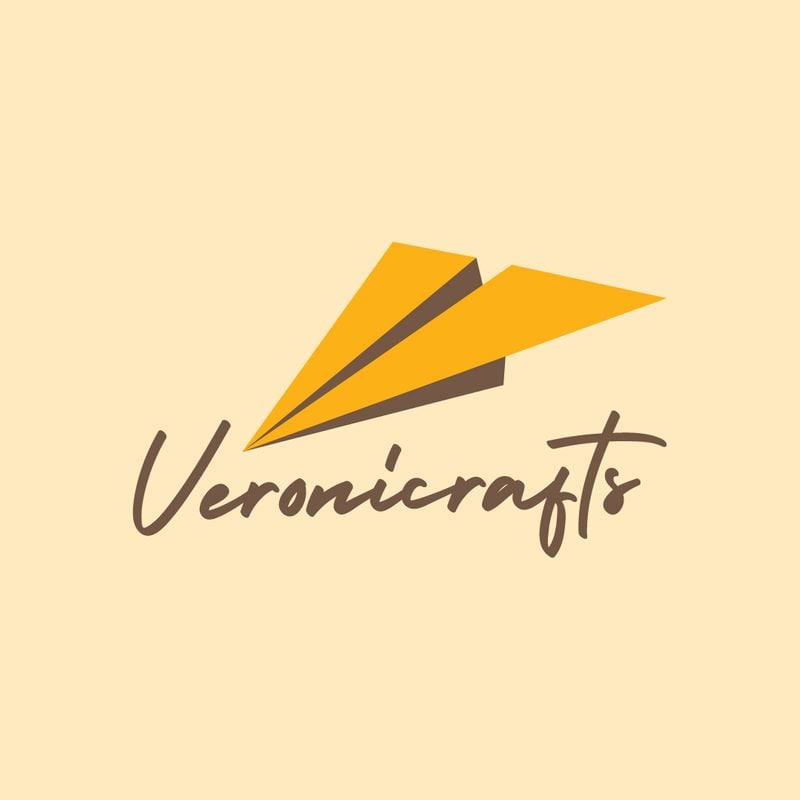 Veronicrafts's logo has an air of femininity and gentleness that appeals to its particular audience. Although simple, the details in this logo resonate with its target audience, who has to do their craftwork with careful calculation. First, the font selection, which is a stunning and elegant script font, is fitting for most women. As you know, most demographic who are involved in crafts are women, so this becomes the first attraction. The paper plane is also a nice touch to indicate the "craft" offering of the company. However, you'll see that the paper plane is also, at the same time, the letter V logo design, which is done brilliantly.
7. Victoria Cosmetics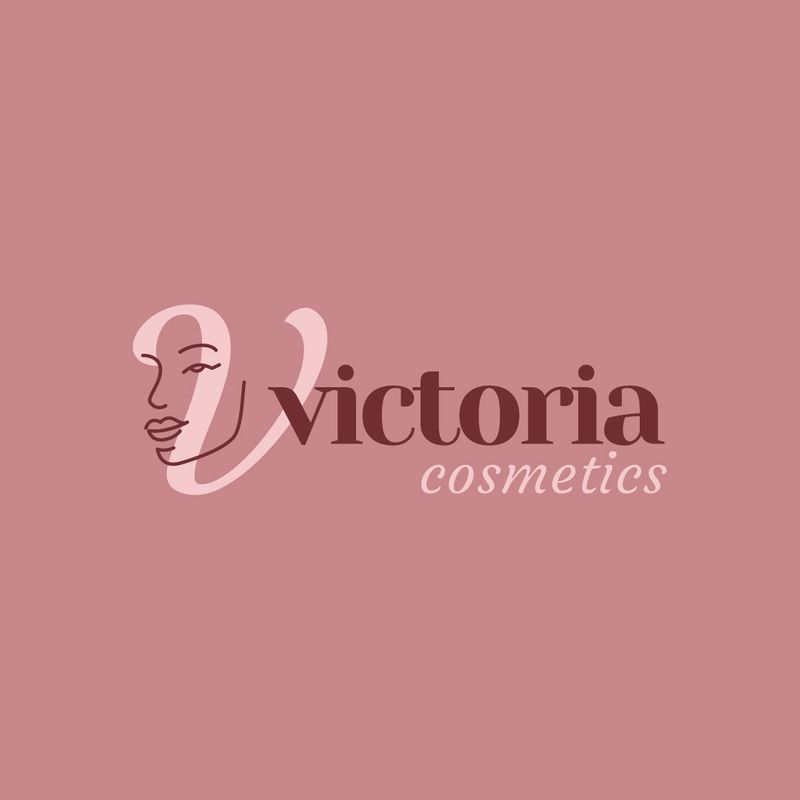 Nothing beats a letter V logo design that immediately speaks to its target audience, and this one is a prime example. Victoria Cosmetics caters to the female demographic, and it shows from the moment you look at its logo. The overall design is feminine and classy, which exudes an air of grandiosity. This is what the company aims to let customers feel after setting an appointment with them, not in a bad way but in a good "women empowerment" way. The simple and elegant script font for the letter V logo is an excellent complement to the classic serif typeface in a darker color. Plus, the word "cosmetics" in a simple and light sans serif font completes the whole design.
8. Vigoroso Warehouse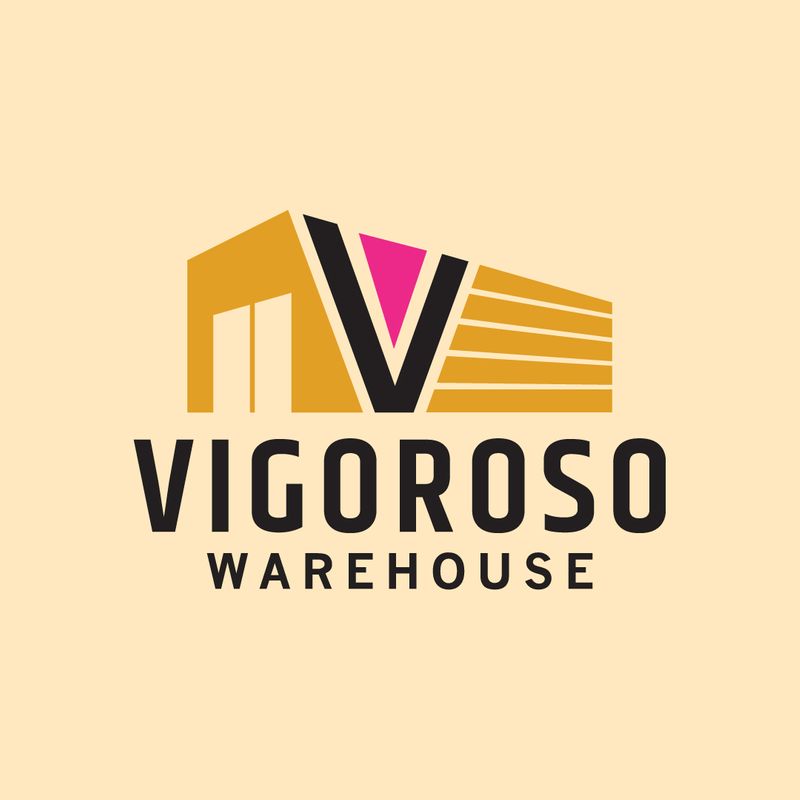 Vigoro Warehouse sells everything you can imagine. And the colossal illustration of a warehouse shows just that. However, the colors pink and black in the letter V logo design break the monotony of the yellow in the building. Although the letter design pays attention to detail, it would still look good on any brand asset. The scalability of this letter V logo can be excellent on websites, business cards, and even billboards!
9. Vocal Point School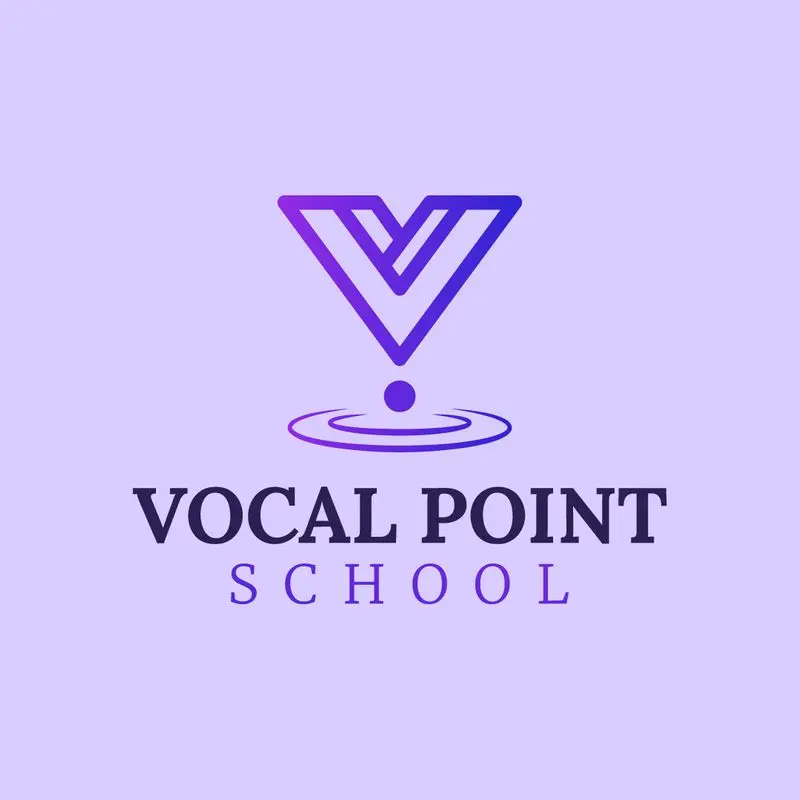 Vocal Point School is a Christian school that represents the teachings of the old combined with modern academia. The school best represents this through the appealing purple color in the letter V logo design. As you know, purple in color psychology represents wisdom, bravery, and spirituality, apt for what the school preaches.
10. Volcaknow Online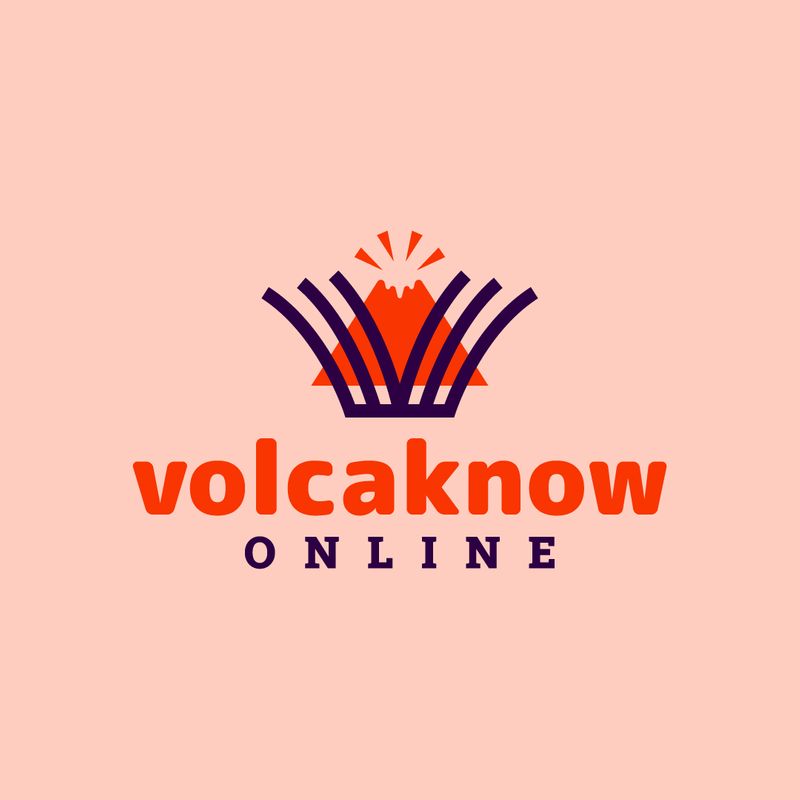 Volcaknow Online is an online educational company that offers virtual courses for learners. It shows a volcano behind the letter V logo to indicate that knowledge is bursting in this school like an erupted volcano. Plus, the letter V design is creatively represented by an open book in a contrasting color. Overall, the design is eye-catching, especially with the red colors that make it pop.
11. Voila Magic Society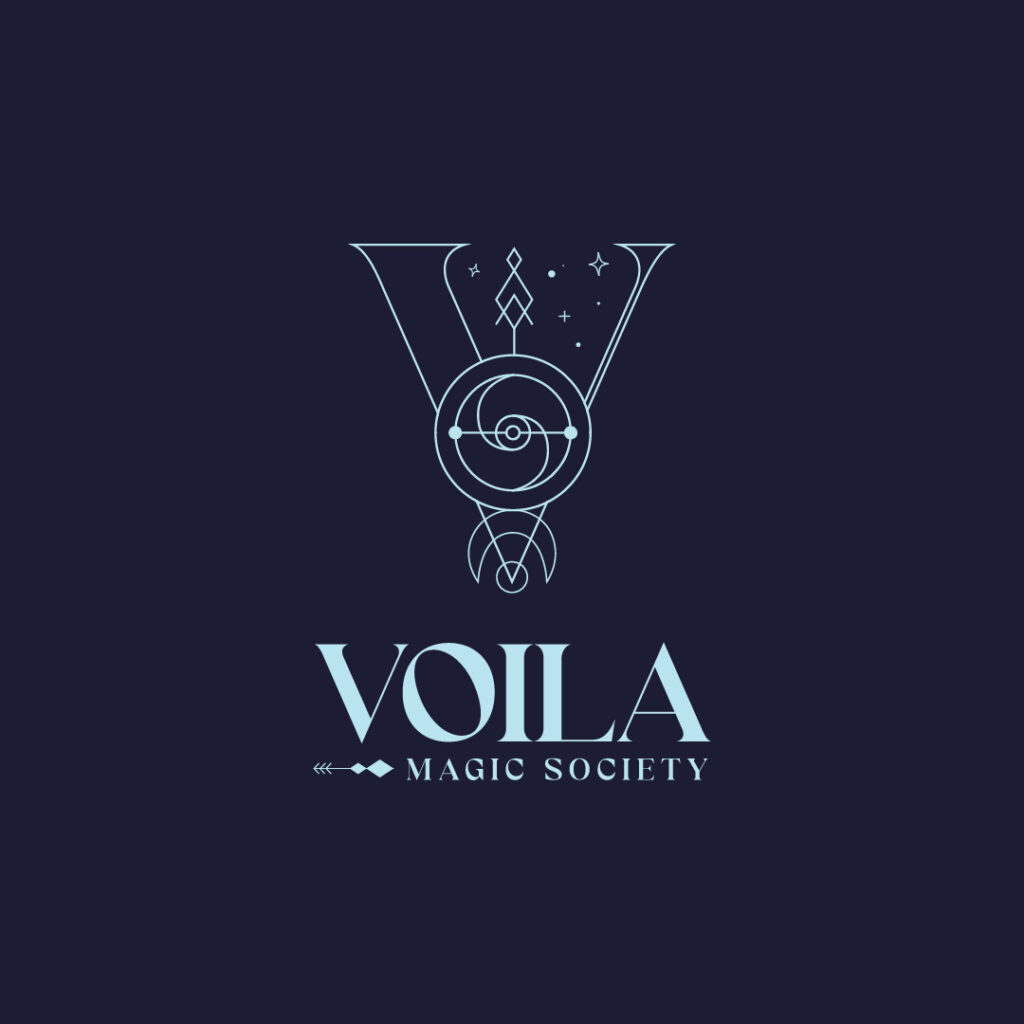 It's important to remember relevance when creating your letter V logo. With the Voila Magic Society logo, geometric symbols stand out. This gives the logo an air of mysticism, making it relevant to the business or organization. Plus, the serif logo adds emphasis to the mystic vibe.
12. Videobear Streaming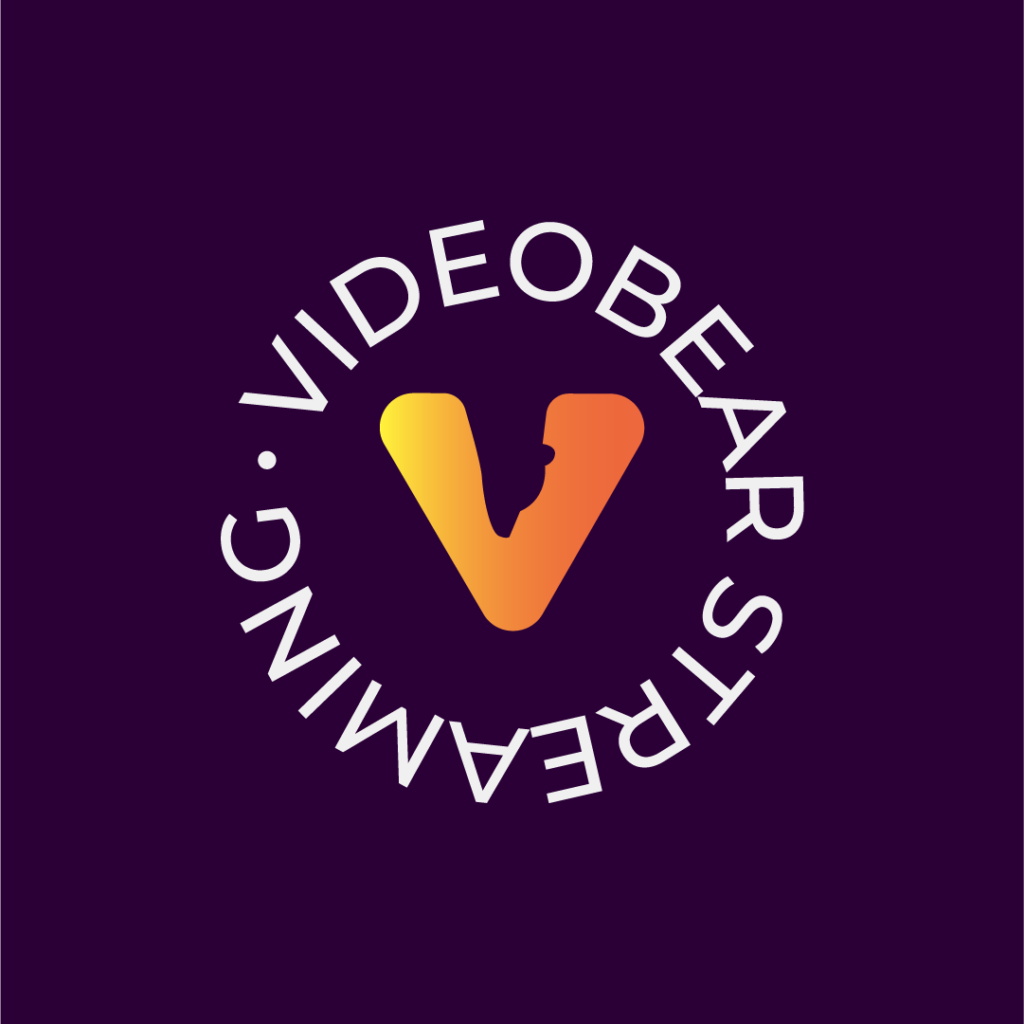 Streaming services will resort to using a monogram logo or wordmark. The Videobear Streaming logo is unique because of the hidden mascot. If you look closely, you'll see the silhouette of a bear's snout and ears on the V logo. Plus, to give the logo life, gradient colors were added to make it eye-catching.
13. Valuable Vitals Diagnostic Clinic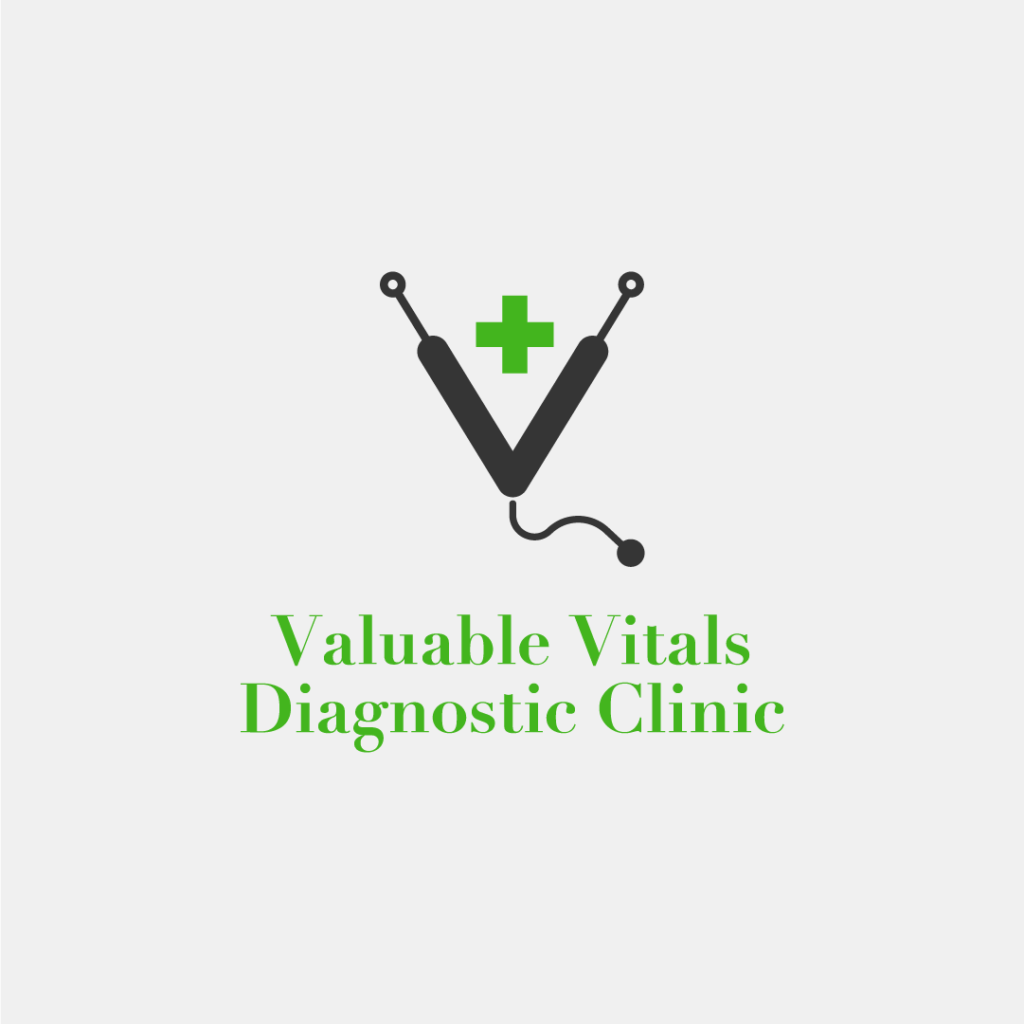 Medical logos don't see a shortage of crosses in logo design. And crosses are synonymous with healing. Instead of sticking to the cross logo, Valuable Vitals uses the stethoscope to form the V logo. Additionally, green is an excellent choice of color since green symbolizes health.
14. Violet Events Company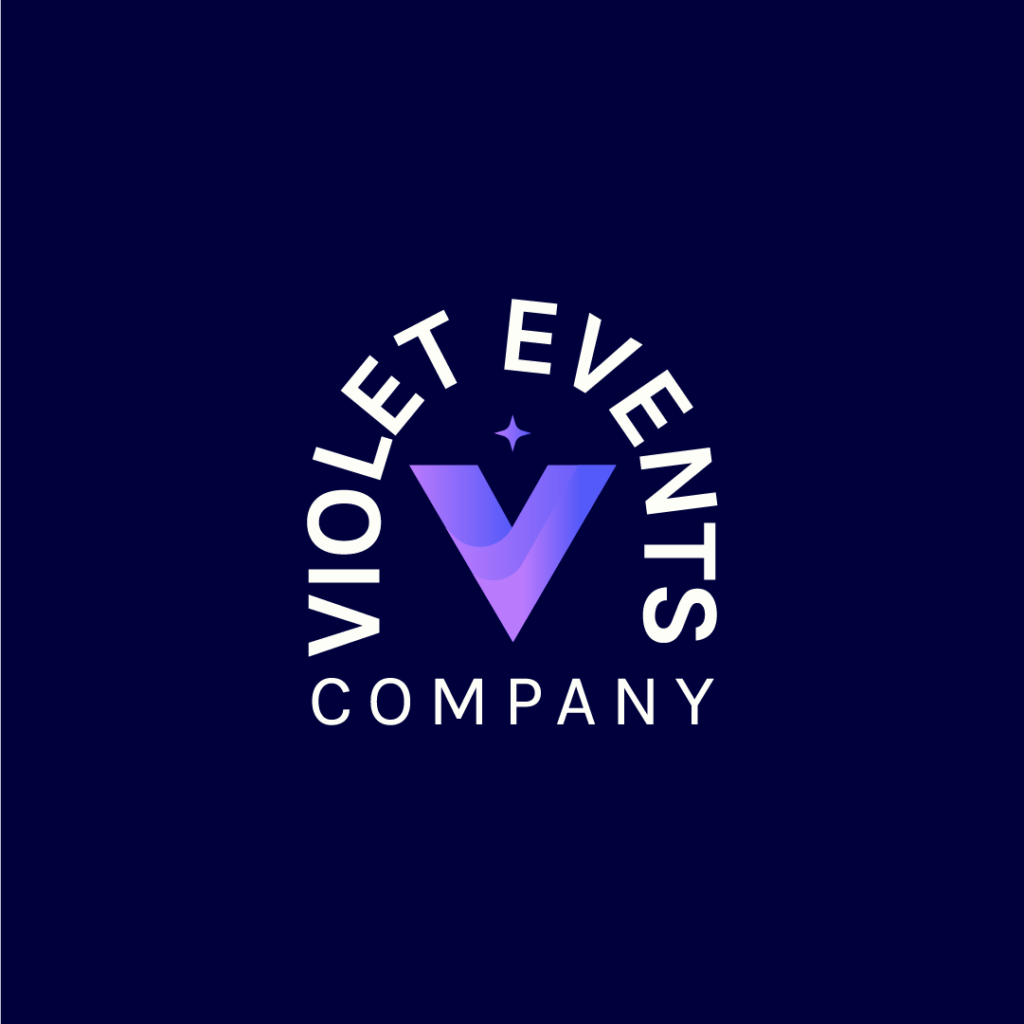 The Violet Events Company is unique because of the curved text you don't see in most event logos. It will grab one's attention and make one want to study the logo. Plus, there's a star icon, signifying that they provide shine and shimmer to events.
15. Venom Squad E-Sports Team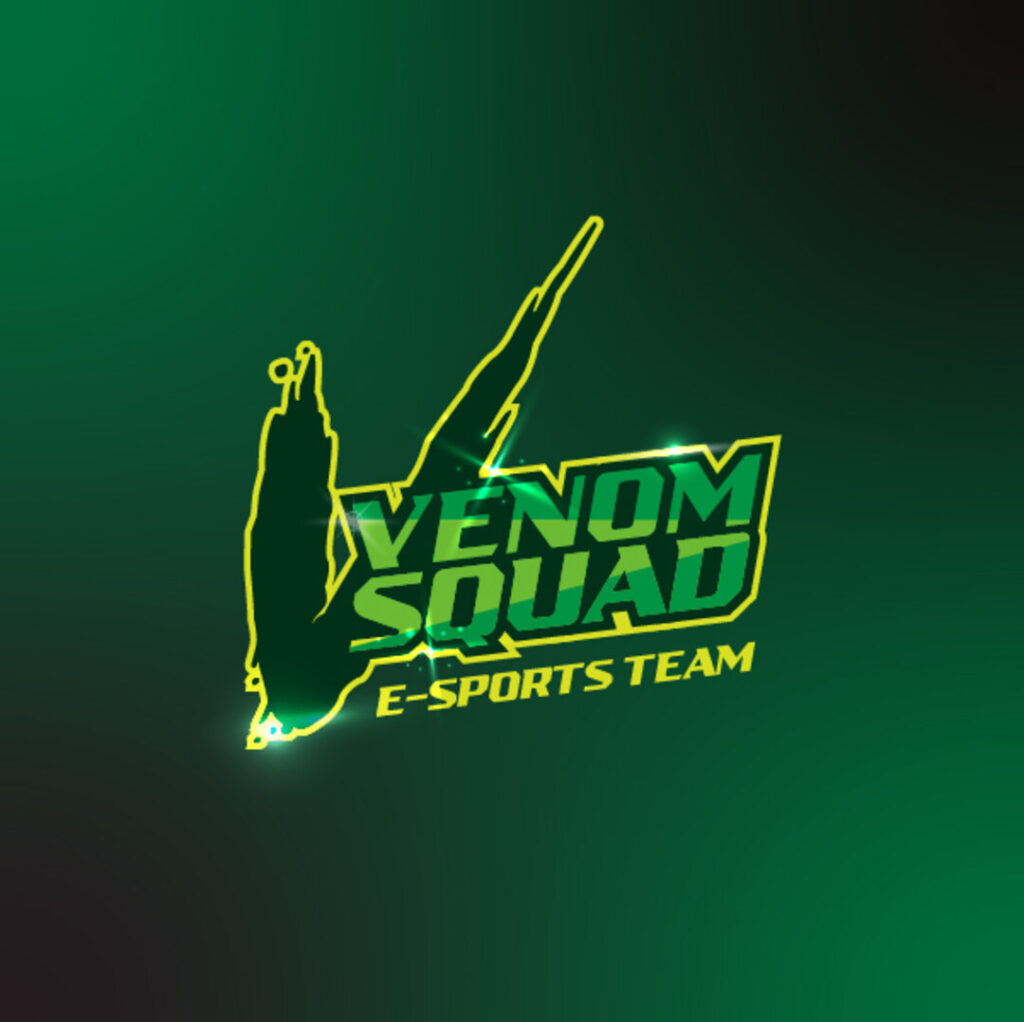 Esports team logos are usually bright or show a mascot to represent the team. But Venom Squad E-Sports Team stuck to a combination of a monogram and lettermark logo. Their logo uses a green and yellow motif to signify the team name. Plus, the V monogram has a venomous quality to add it, further enhancing the team's brand.
16. Velocity Trainers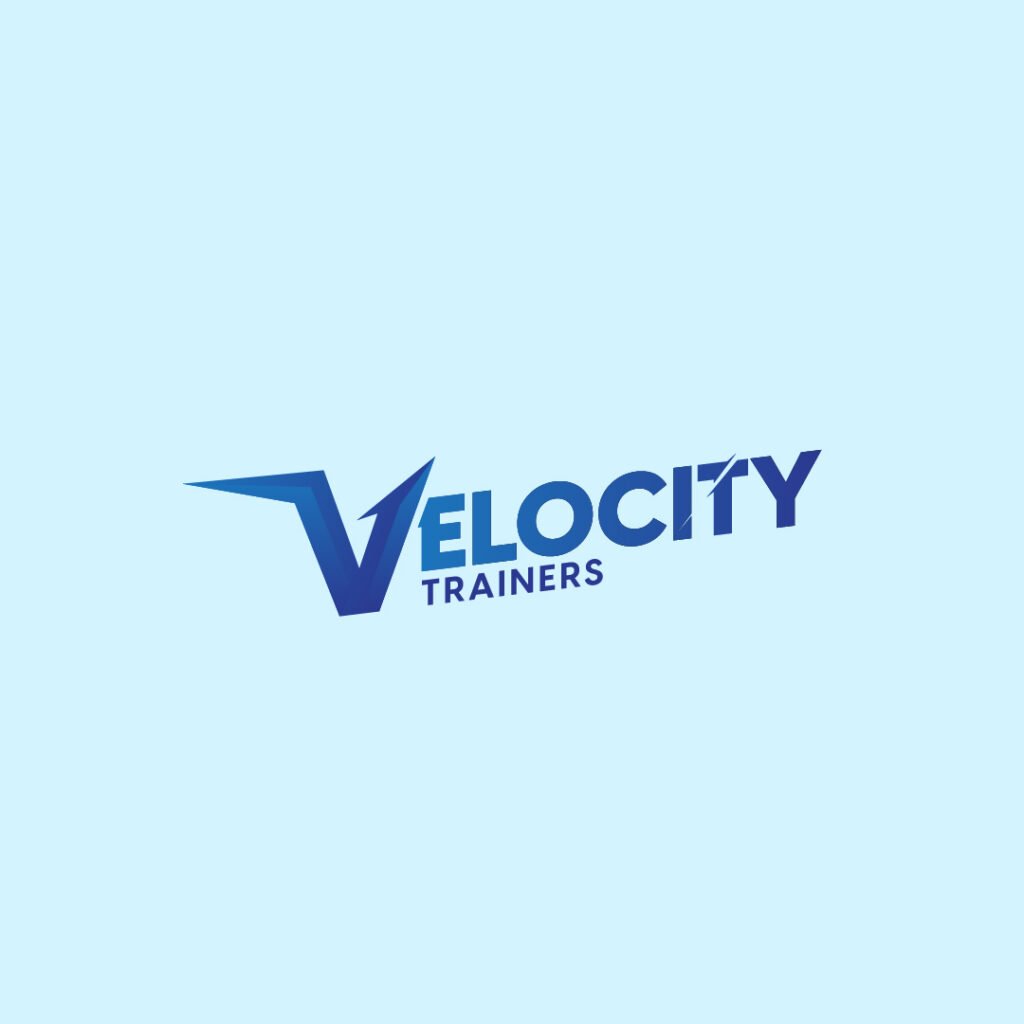 Movement in a static logo is an ongoing logo trend. The Velocity Trainers show us immediately that being active is their brand. Most gym or fitness logos usually show gym equipment or a person working out, making the Velocity Trainers logo unique. Plus, you can achieve a static "moving" logo through tilts, whooshes, or other movement features.
17. Vegan House Vegan Resto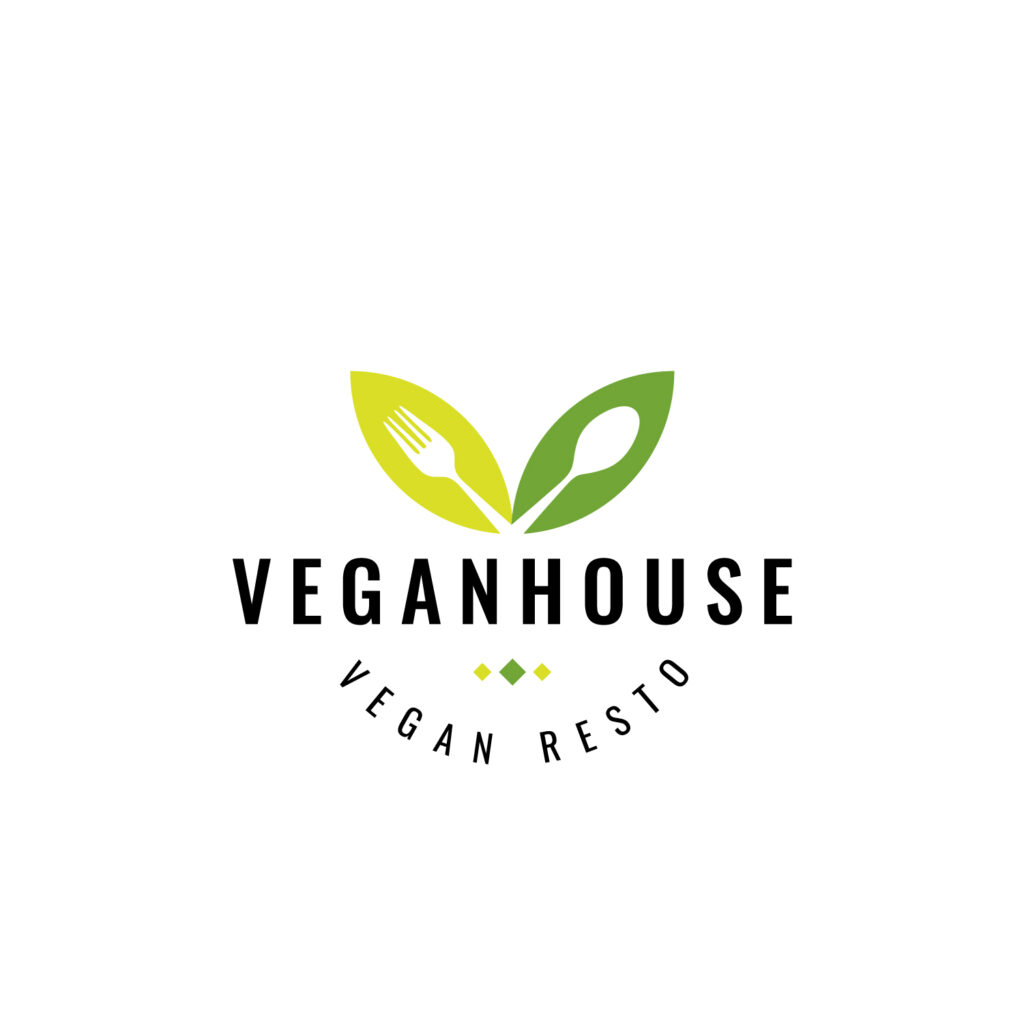 The Vegan House Vegan Resto is simple and relevant. The yellow and green palette is ideal for the restaurant logo because of what they offer to diners. Plus, the fork and spoon establish the restaurant's identity. In addition, variety is present through shapes and font weights.
18. Vanity Hair Salon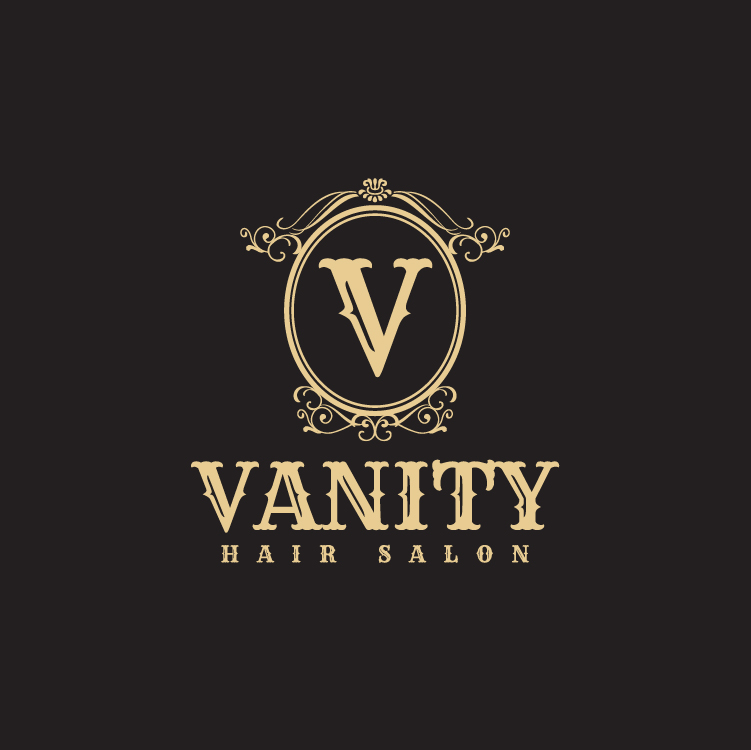 Vanity Hair Salon is going for a retro yet luxurious look for its hair salon logo. You can achieve this through an emblem-style logo. Their emblem-like logo is a mirror, symbolizing the business name "vanity." Plus, you can use vintage fonts to present a retro appearance.
19. Valkyrie Horse Stables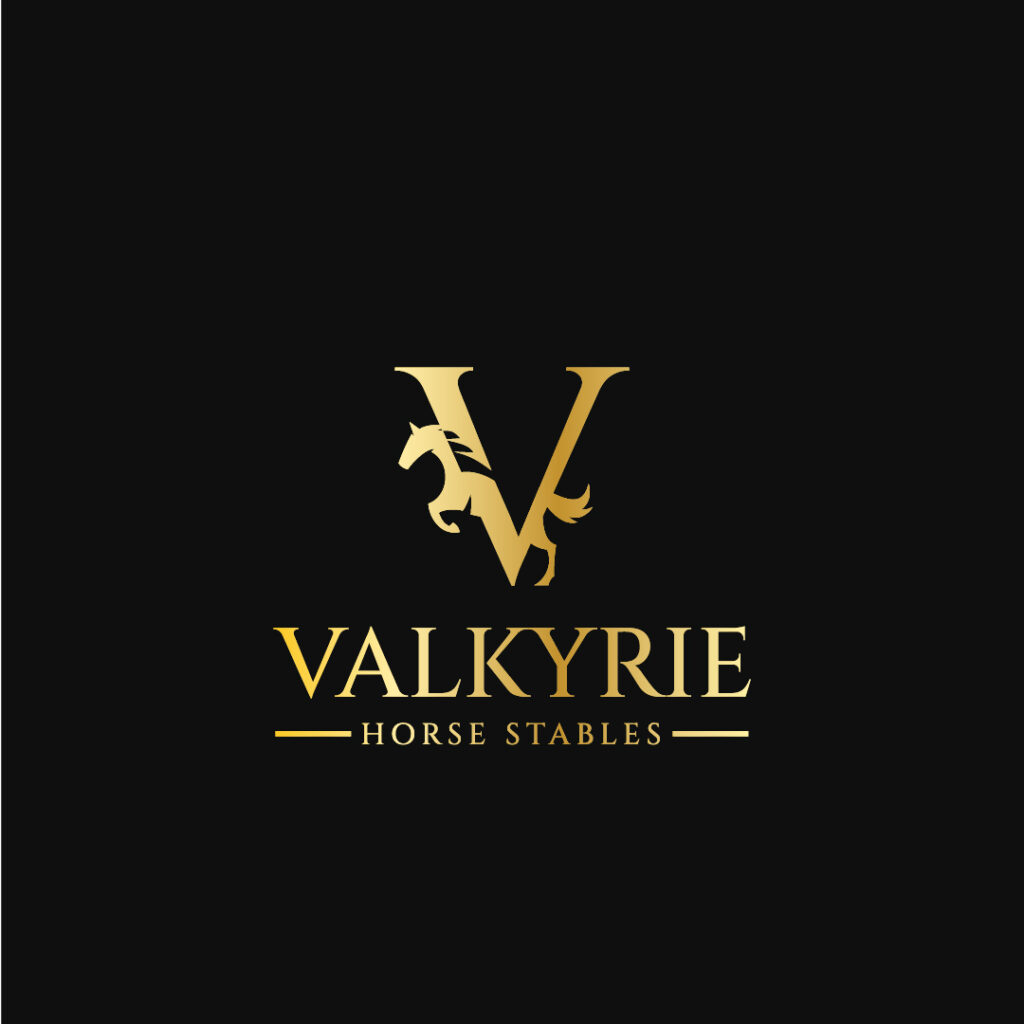 The Valkyrie Horse Stables logo exudes prestige and luxury. Giving it a gradient finish adds to the sophisticated logo style. Also, the horse visual further enhances the brand's identity. Plus, it can help with recognition when the wordmark is removed.
20. Volcano Automotive Parts and Repairs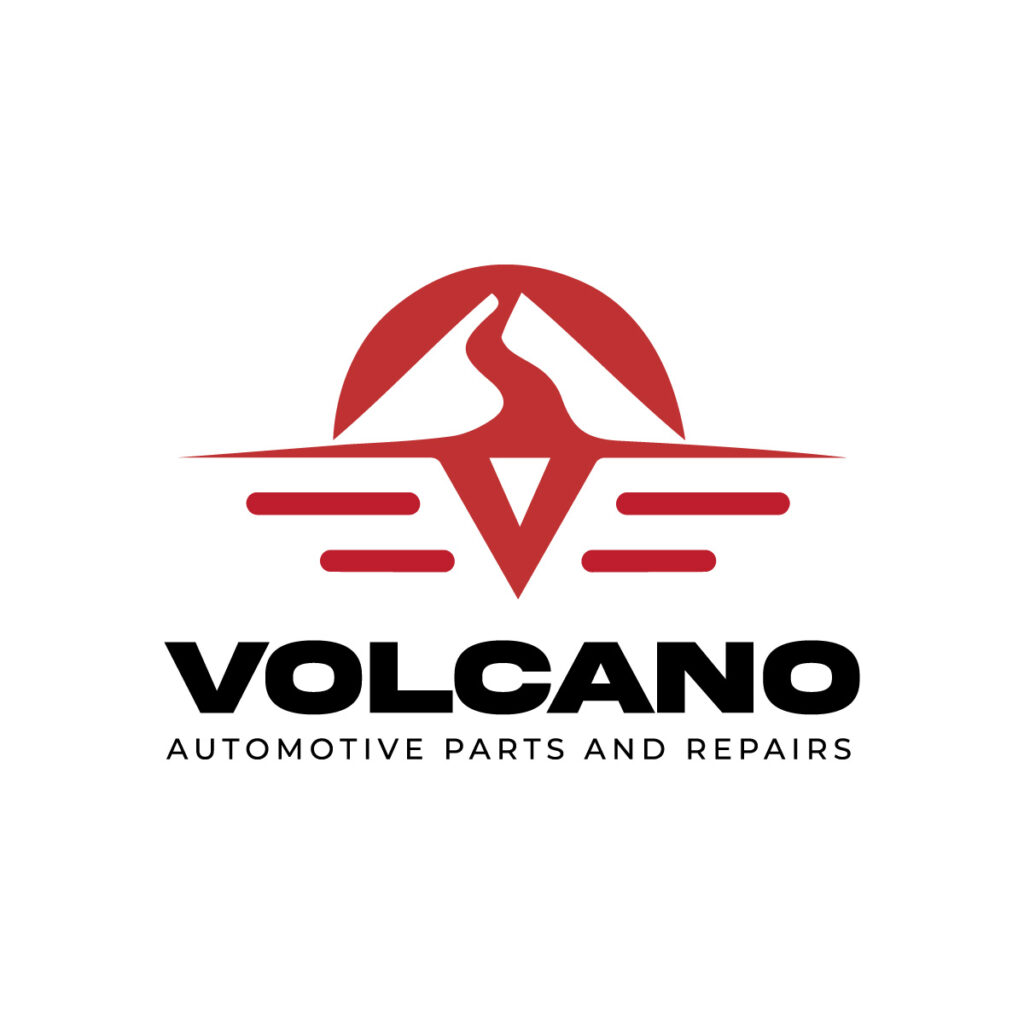 The Volcano Automotive Parts and Repairs logo uses whitespace effectively to show a clear volcano illustration with flowing red lava. Below the volcanic image is a graphic resembling a car grill. Aside from those, you can achieve balance through shapes, lines, and font weights.
21. Vanilla Slides Ice Cream Parlor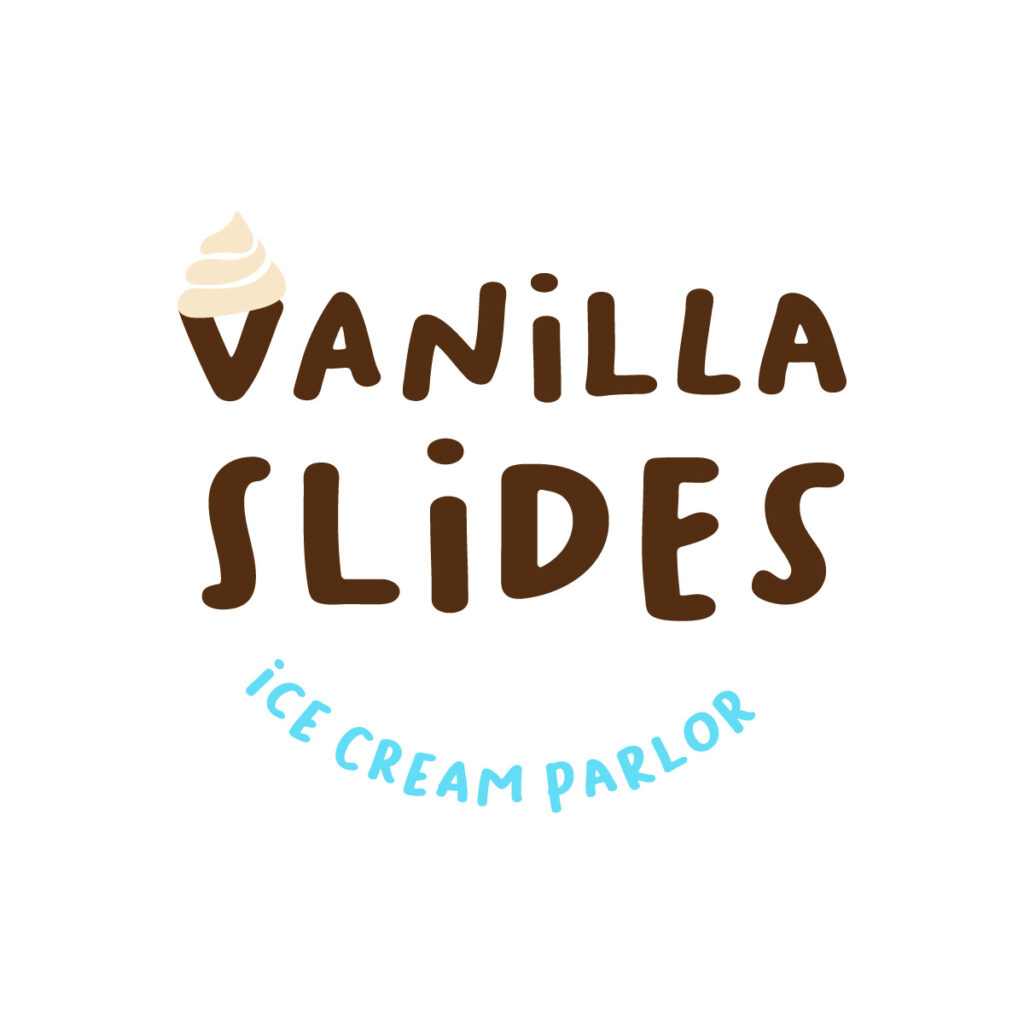 You can go for a whimsical look like this Vanilla Slides Ice Cream Parlor logo. Adding an ice cream swirl on top of the V is a nice touch and solidifies the business's identity. Aside from the font giving this logo a fun and playful look, the curved font on the bottom appears as a smile. It signals that anyone will smile after trying their cold treats.
22. Voice of the Voiceless Organization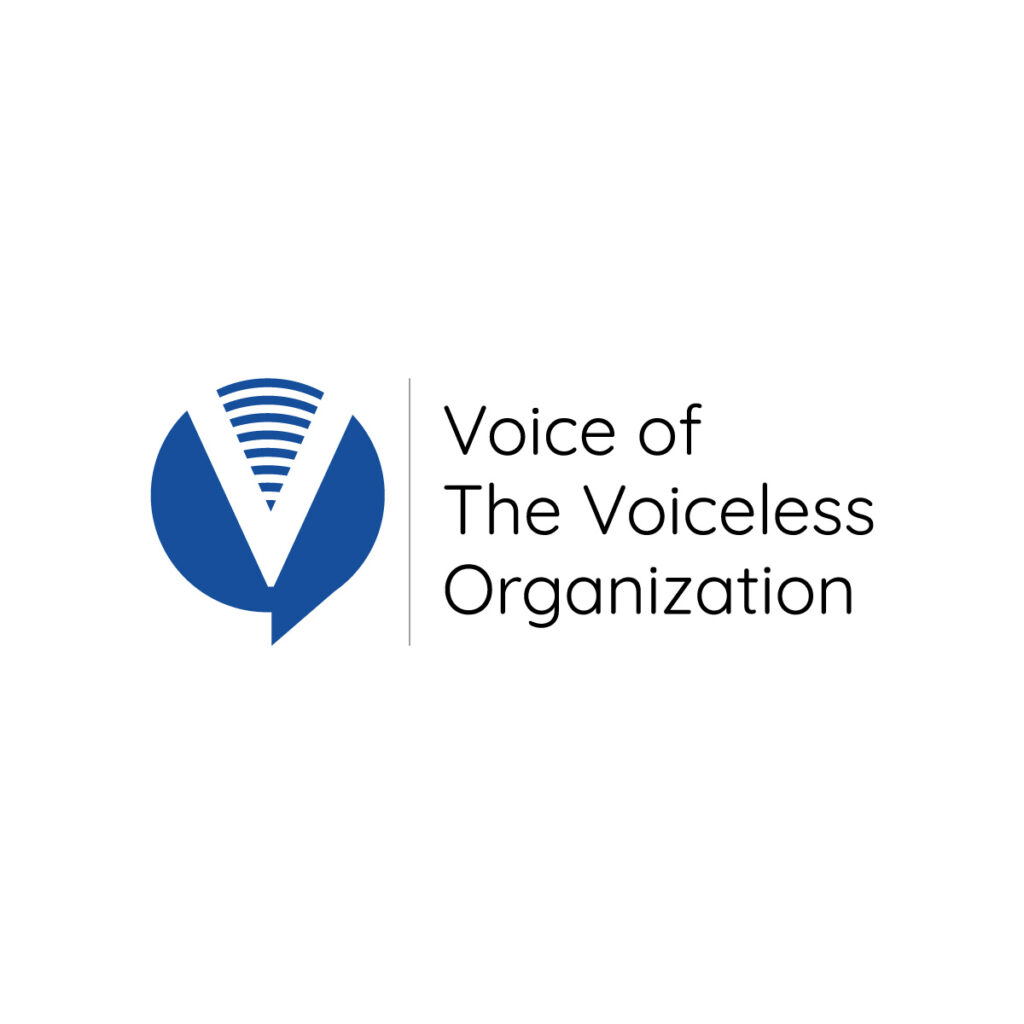 The Voice of the Voiceless Organization logo is simple, memorable, and relevant. The speech bubble is a great visual to convey "voice." Moreover, whitespace is added to the logo by using a frequency-like element. It's to present that the organization serves as the voice of those who are unheard.
23. Vapor Bliss Vapes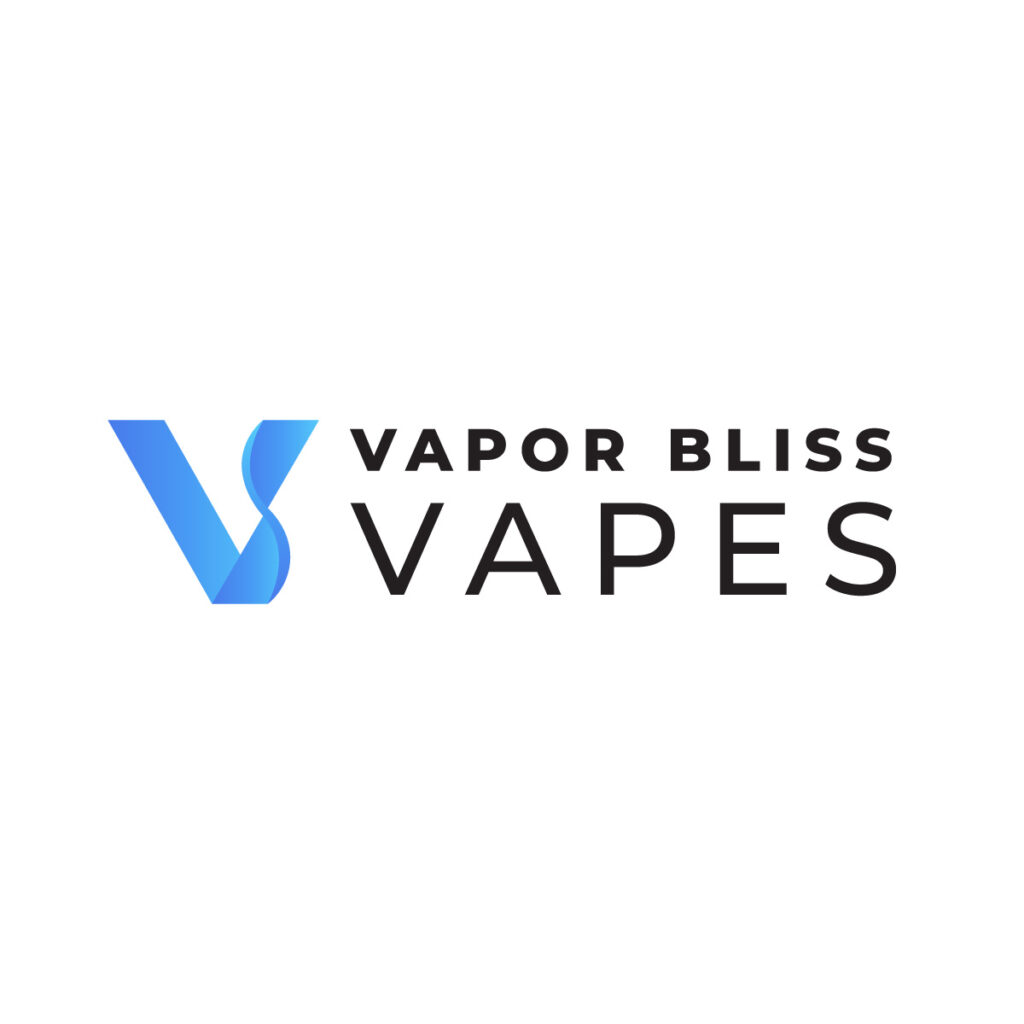 Vapor Bliss Vapes seamlessly integrates the vapor into their letter V logo. Instead of the vapor being a separate entity, it creates a smoky effect on the monogram. In addition, you can achieve visual hierarchy through font size, emphasizing what the business is all about.
24. Vixen Undergarments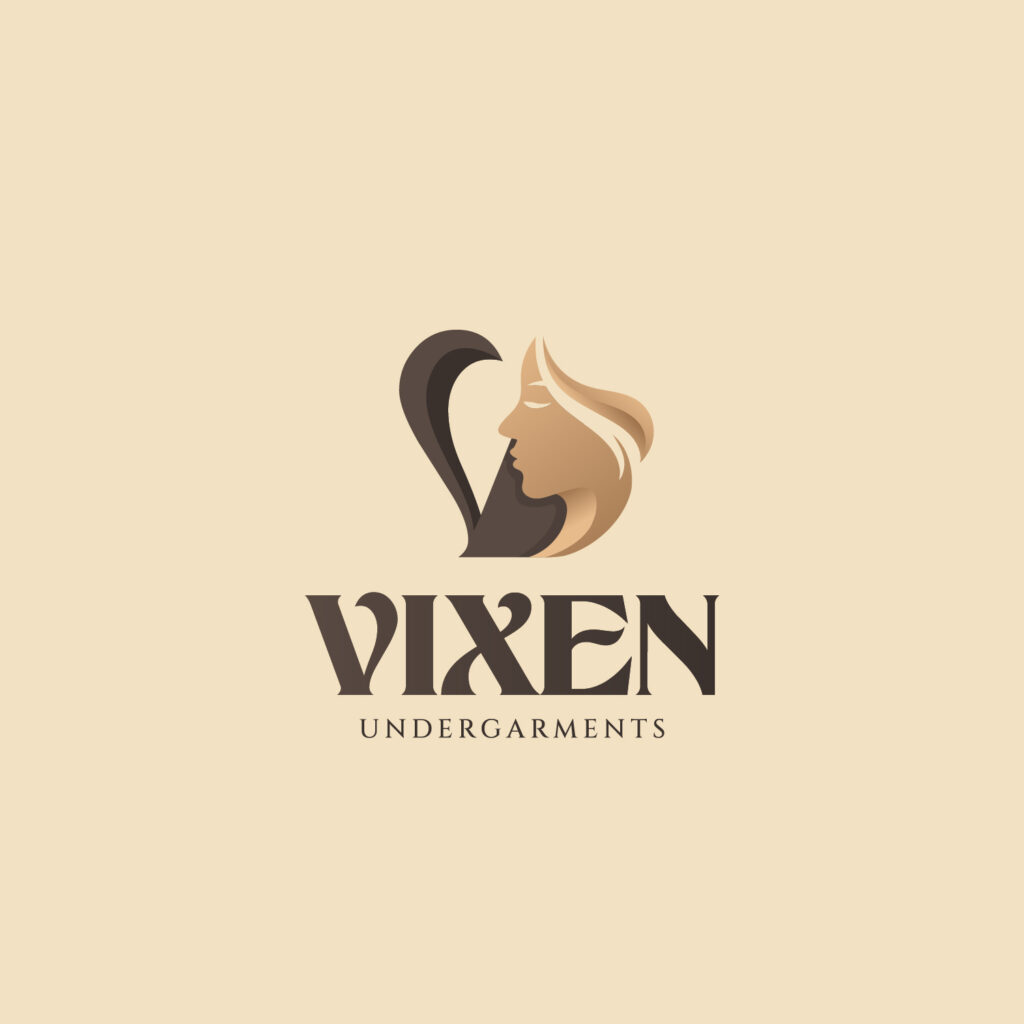 Vixen Undergarments presents a feminine image, thanks to the female silhouette. Additionally, a modern and classy serif font solidifies the feminine branding. Finally, contrast is also present in the logo design through the profile and motif.
25. Viral Guide Tutorials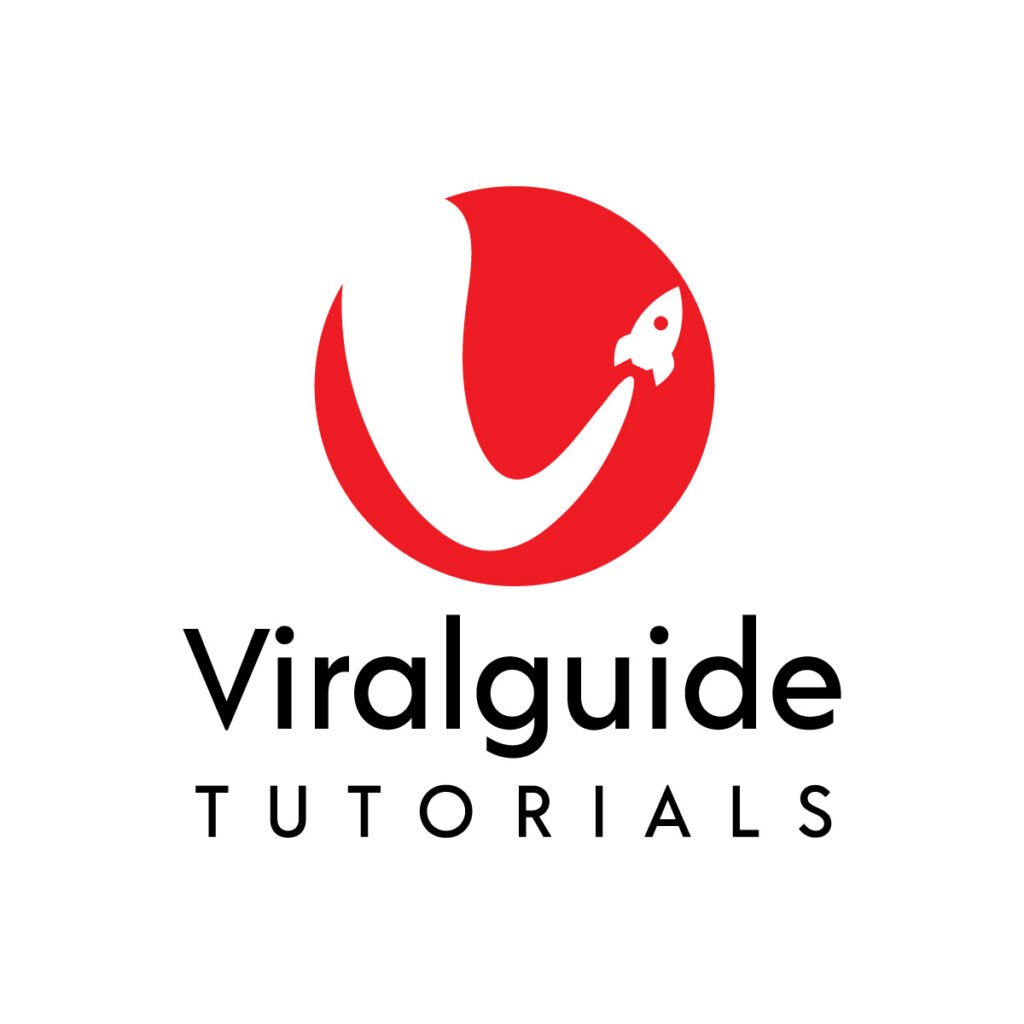 Viral Guide Tutorials aims to help students focus on their studies. Their logo breaks from the norm and uses a flying rocket ship instead. This symbolizes that they're bringing students' education to new heights. Plus, red shows their passion for teaching and helping students succeed.
26. Vast Wetlands Hunting Grounds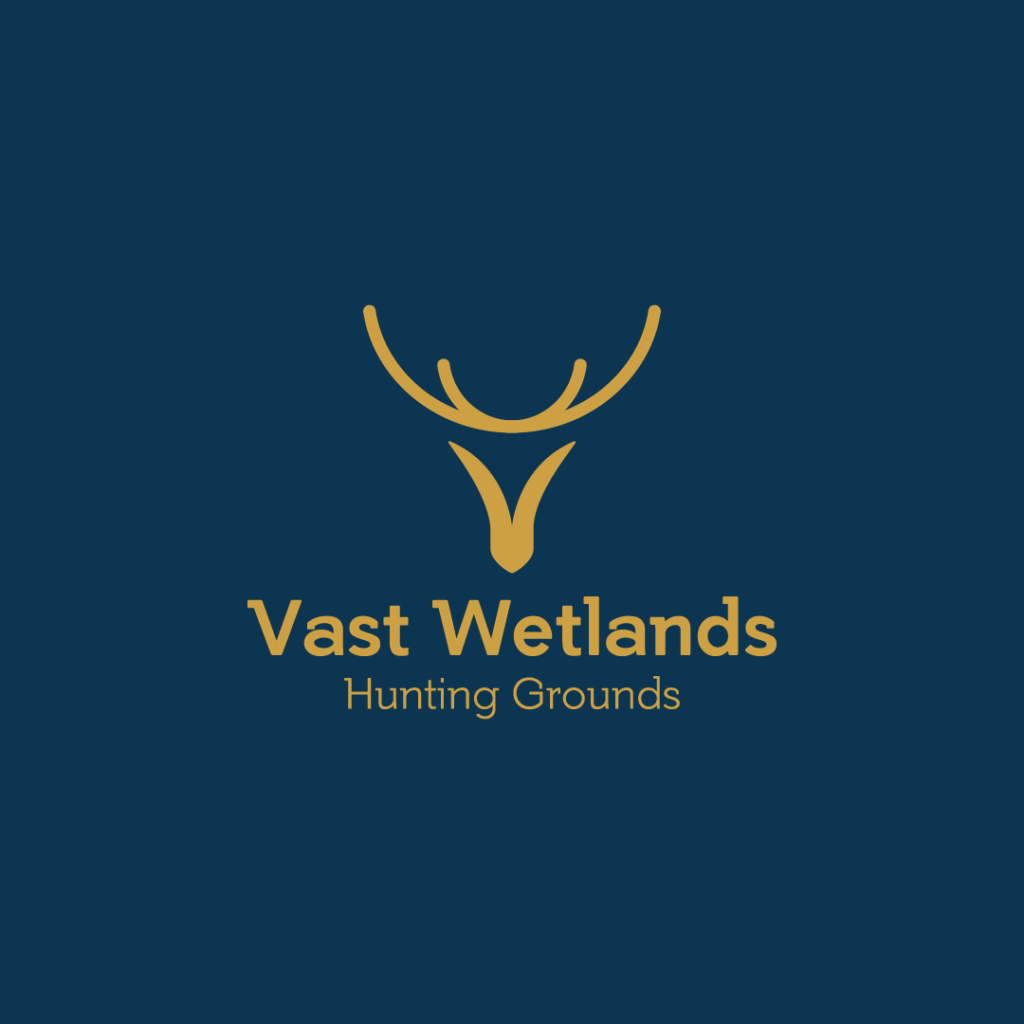 Deer antlers are a popular choice for hunting logos. If you want to stick with that imagery, you can make it stand out by the illustration style, like this minimalist approach for Vast Wetland Hunting Grounds. Give your logo an elegant look by using gold or classy fonts.
27. Vipers Bike Parts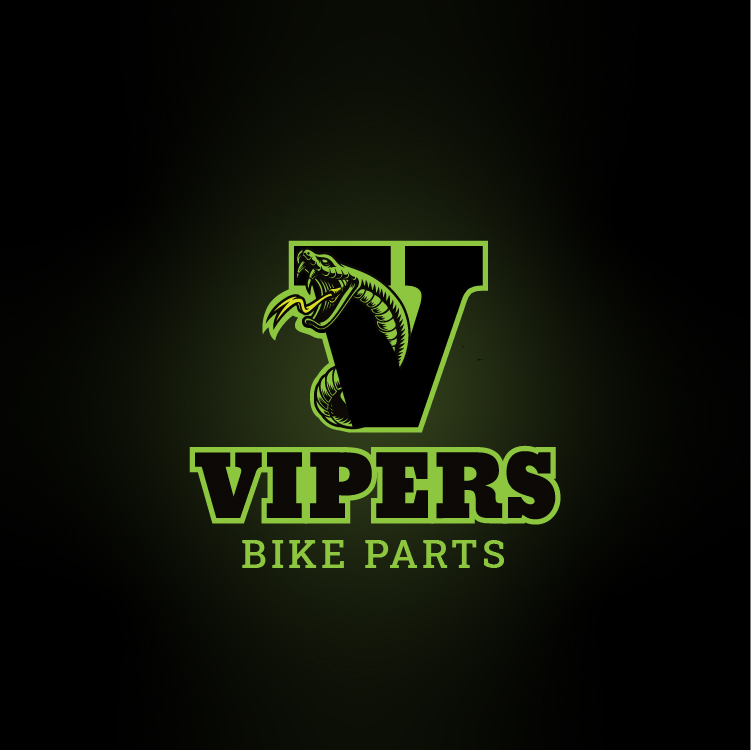 Vipers Bike Parts deviates from the imagery of bikes and wheels as their logo design. Instead, a viper takes centerstage and is slithered around the letter V. Plus, the neon look gives it a unique appearance.
28. Vintage Blvd Toys and Collectibles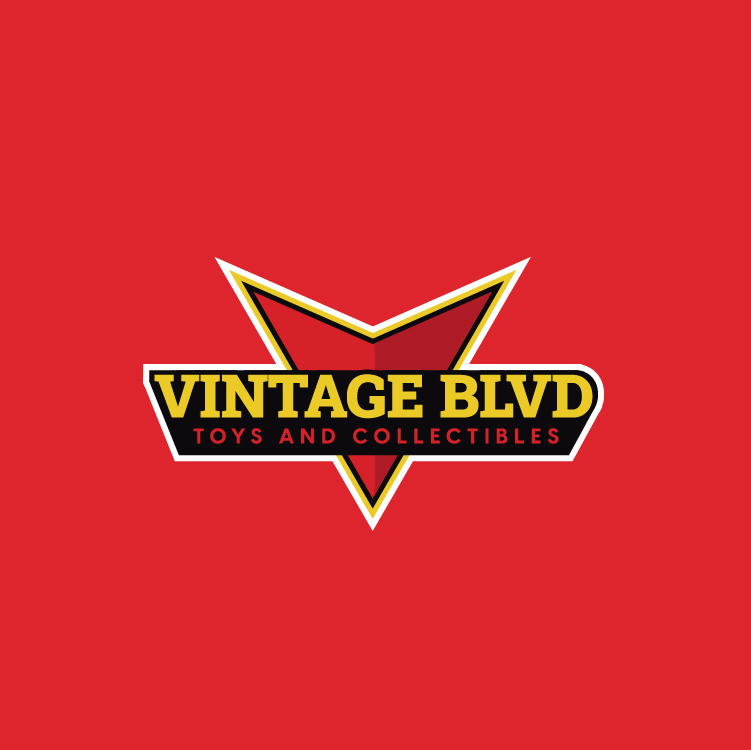 One way to create a relevant logo is to take inspiration from your business name. That's what Vintage Blvd Toys and Collectibles achieved with theirs. In addition, the abstract geometric logo is a throwback to the vintage style. Plus, the red and yellow motifs are classic colors and represent energy and youth.
29. Versed Bookstore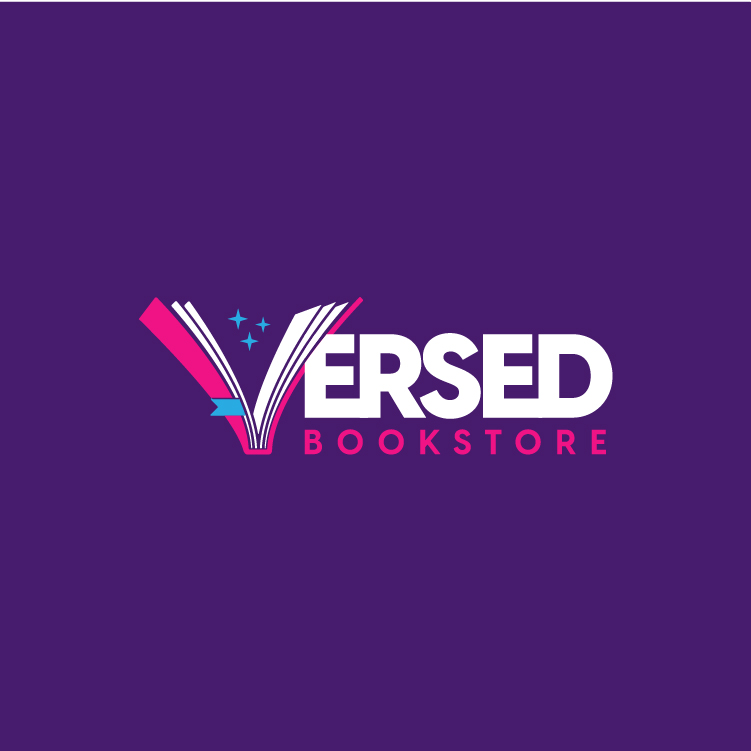 An open book is prominent in the Versed Bookstore logo. But the twinkle, exuding a magical aura, makes this logo distinct from other bookstores. Their logo demonstrates that you will have an other-worldly experience anytime you open a book. Moreover, the pink and purple palette adds to the logo's charm.
30. Villain Ville Muscle House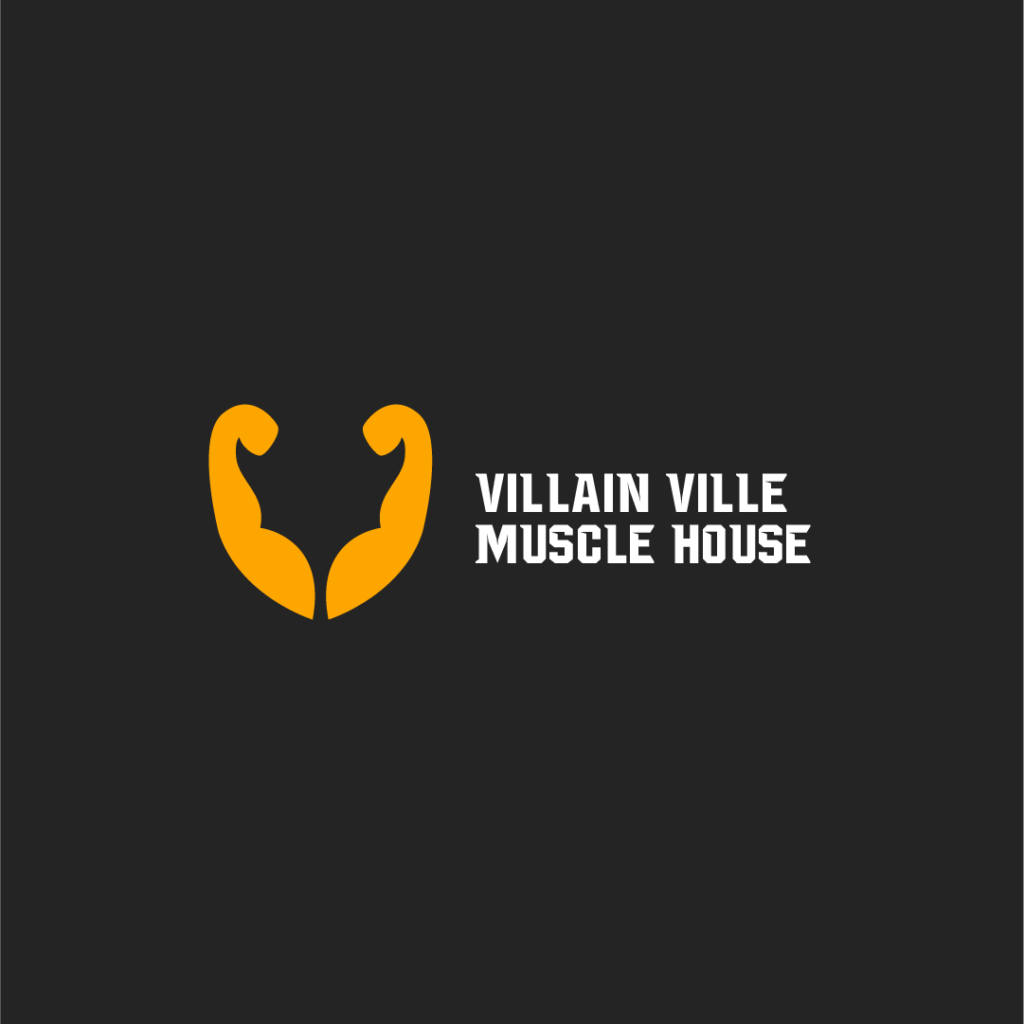 Here's another example of a fitness logo you can emulate. Your logo doesn't need to have all that fuss; you can stick to your business name like Villain Ville Muscle House. This way, you keep your branding consistent.
Conclusion
If your brand name starts with the letter V, these letter V logo designs from Penji should be enough to inspire you to create one that sticks with your target audience. If you don't know where to start, work with our professional logo designers. You can try Penji's design service for 30 days risk-free. Sign up here to get your money-back guarantee offer!