When you think of a popular brand, you can usually conjure up an image of their logo in your mind's eye. This is why imagery is so powerful when growing your brand. If you want the best, you'll have to hire a logo designer that understands your vision. Or if you don't yet have a vision for your logo, a skilled graphic designer can distill the spirit of your brand into a concise image. In this blog, we'll walk you through the process of finding the right designer for the job.
In today's oversaturated graphic design field, one of the biggest problems people face is separating the wheat from the chaff. Not all designers are created equal. In this blog, we'll go over:
fees

where to find logo designers
the

graphic design process

how to work with designers

expectations
There are five main ways to get your logo designed. Each has its pros and cons, which we'll review below.
graphic design marketplace

unlimited graphic design service
freelance logo designer
in-house designer
design agency
1. Shop the Marketplace for a One-Time Logo Design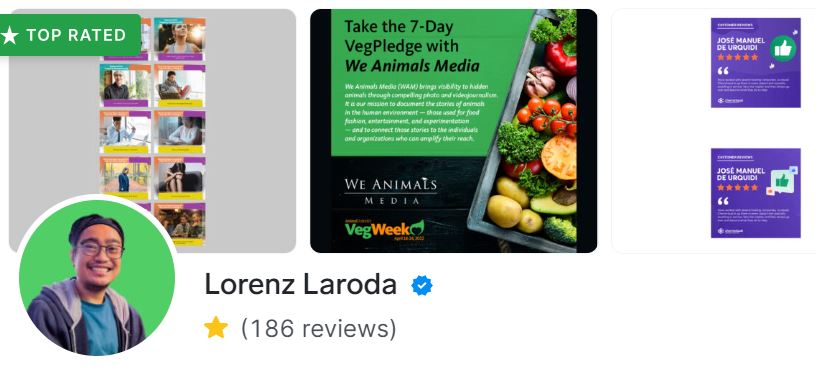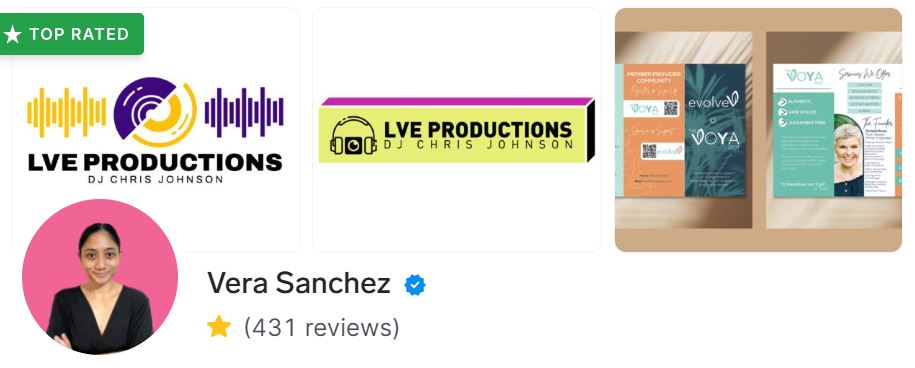 Penji is unique in that we offer both an unlimited graphic design subscription (for those who need lots of designs), and an open marketplace (for those who need a one-time logo design).
On the marketplace, you can browse our vetted team of designers, view their portfolios, and read reviews from past clients.
Even though Penji designers are based all over the world, we know each other and support each other to do our best work each week. Rather than getting an anonymous designer, you get a vetted professional we've worked with time and time again.
Simply select the designer whose style catches your eye, communicate what you need, and walk away with 3 logo concepts to choose from. You'll know the total fee up front so there's no surprises, and revisions are always included. It's different from a freelance platform, which typically offers access to random designers that the platform owners don't know personally. Check out the marketplace.
Hire Penji to get the best logo designs
Amazing logo designs in 1-2 days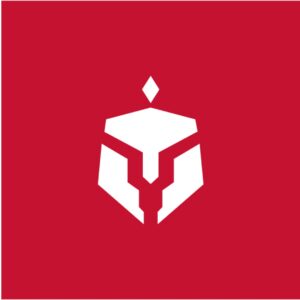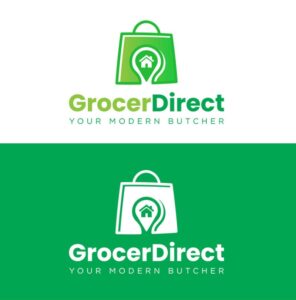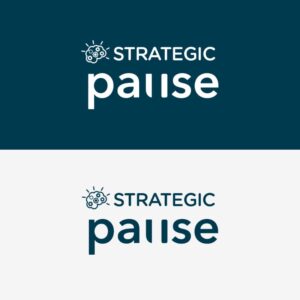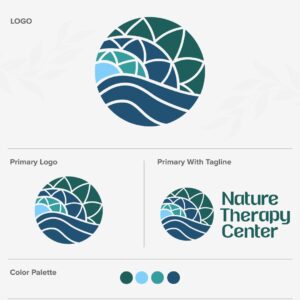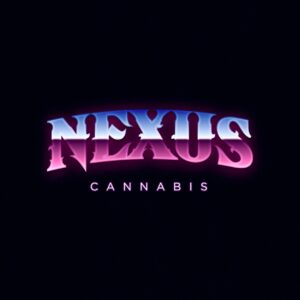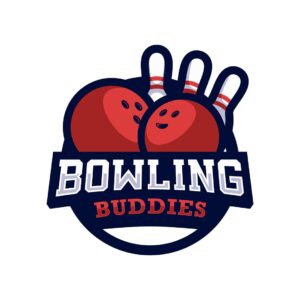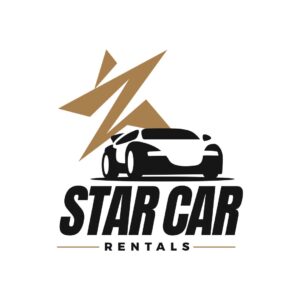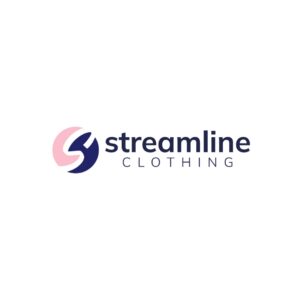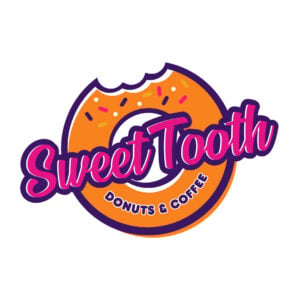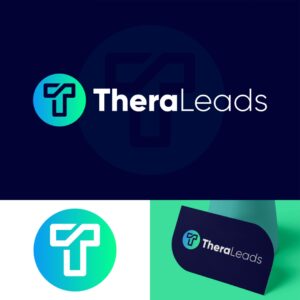 Frequently Asked Questions
How much does it cost to hire a logo designer?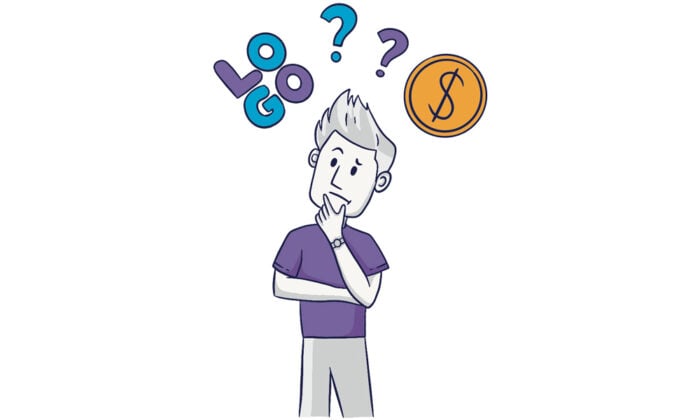 This greatly depends on the option you choose. Freelance designers may charge about $25 per hour, agencies may charge between $1,000-$5,000 per project, and on-demand graphic design services cost around $500/month on average.
What is your budget and how many designs do you need? Do you need a full branding package? Answering these questions will give you a ballpark estimate of what to expect.
Is a DIY logo good enough?
In some instances, brands may luck out with a DIY logo – or even an AI-generated logo. But the odds of you getting exactly what you want? Slim to none. Logo generators can't edit or make revisions. And while DIY logos are certainly an option, working with a real designer who can understand your brand and develop a unique symbol is better.
Why hire a graphic designer when you can just do it yourself? For more design-savvy individuals, this might work. But if you're strapped for time, don't have the expertise, or want an expert opinion, DIYing will just slow you down.
Plus, DIY is more expensive than you think. There are countless horror stories about logo DIYs and failed rebrands that companies swore would work.
The cost to redesign a logo is negligible compared to the astronomical cost of a business changing the logo on their building, fleet of cars, business cards, flyers, promotional material, T-shirts – and then having to change it again soon after.
How long should it take?
Not long! If you're working with a reliable design firm or freelancer, you should expect a draft back within a few days. Revisions shouldn't take more than 1-2 days and within 1-2 weeks you'll probably have your finished logo. But the process does depend on your ability to provide clear instructions and feedback. At Penji, we try to have a logo draft back to you within 24 hours to get the ball rolling. Every design company promises a different turnaround time, so be sure to check before signing up for anything.
While you can get a logo quickly, there's no need to rush the revision process. It's better to request tweaks and changes until your designer gets it perfect. A little patience goes a long way.
If you hire a logo designer, never assume that they have the same vision in mind as you. They probably don't. Being too vague is easily the biggest mistake companies make when working with designers. So be clear, be specific, and when in doubt, clarify your request with visual examples.
Should I redesign my logo?
If you're a new business, then you absolutely need a logo, so go ahead and skip this section.
If you're an existing business, ask yourself this question: Do I need a logo redesign, or do I simply want one? It's all-too-common for professionals to obsess about their graphics or redesign their website when it's not even the root of the problem.
So before you consider hiring a logo designer, make sure it serves a real purpose. The following questions will help determine whether your need is strong enough to consider a logo redesign.
Why do you want a new logo?
What don't you like about your current logo?
Does your current logo stand out and is it easy to distinguish from your competitors?
Will a new logo help re-position your brand in your market?
Can a new logo potentially improve business/sales goals?
Does your current logo communicate what you do or who you are?
Is your current logo hurting your business?
Does your current logo fit nicely on print and digital marketing materials?
Does your team/staff like the current logo?
What will it cost you if you keep the current ogo?
Once you've explored these questions, you should have a better idea of whether or not it's time for a redesign.
Things to Know Before Doing it Yourself
If you're going to DIY with a platform like Canva or Adobe Express, keep these things in mind:
Certain features, like background remover, may only be available in paid versions of graphic design tools.
You can find free template to build from, but other companies may be using those same templates.
When you or your team designs alone, they don't get outside opinions and thus won't consider their biases.
With DIY tools, you are limited to what you know how to do. This is fine if you're a designer, but if not, there may be certain shapes, gradients, or other effects you simply can't make.
2. Pick an Unlimited Graphic Design Service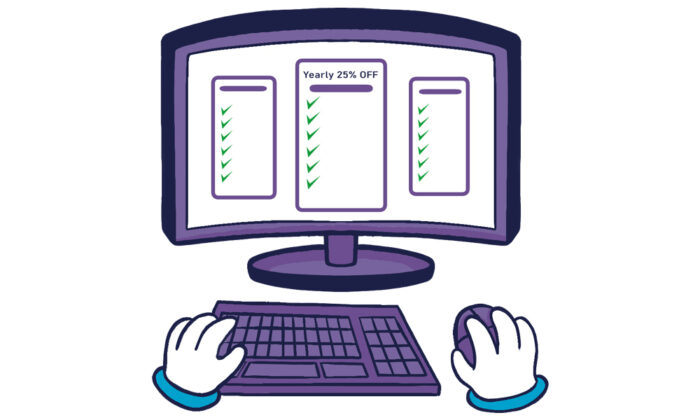 Unlimited graphic design is a new breed of design service that caters to the growing population of startups, agencies, and fast-growing businesses. An unlimited graphic design service like Penji allows you to submit as many design requests as you want and get drafts back in as little as 24 hours.
This service has a reasonable price range that falls between freelancers and agencies. And you're not just paying for a logo – You're paying for as many other graphic designs as you need that month. For some brands, this will be way better than hiring a logo designer.
If you have a marketing team that regularly needs new ads, flyers, social media posts, packaging designs, and more, a graphic design subscription is made for you. With the potential quantity of designs they output, it's well worth the investment.
Pros:
Affordable
Dependable
Quick turnaround time
Can work with the same designers who understand you
Can communicate with your designer/project manage
Cons:
Expensive if you don't have the monthly need for design
Some companies won't offer the exact design services you need (eg. animations, websites)
Hire an unlimited graphic design company if…
You're a growing startup/business that needs regular designs in addition to a logo. If you're a fast-growing company, chances are you'll need a design team to create ads, promotional/marketing materials, flyers, newsletters, business cards, stationery, etc. It's more cost effective to pay for these in bulk rather than hiring random designers for one-off projects. You also won't have to start from scratch searching for designers all the time.
Let Penji do the grunt work! Watch a demo to see how the process works and why thousands of brands trust us to do their design work. Use code "LOGOHIRE" for 25% off your first month!
Logos designed by Penji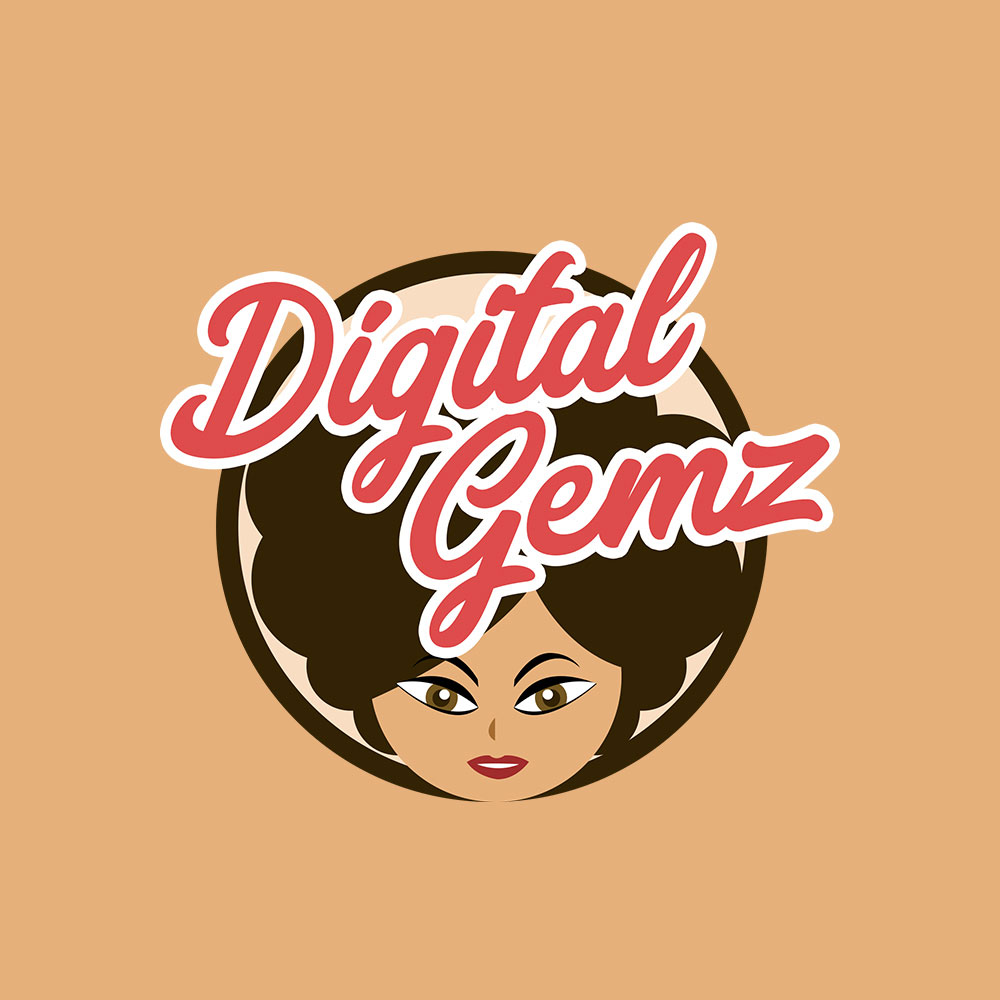 3. Hire a Freelance Designer Online
If you hire an online graphic designer, the cost will be low compared to hiring an agency, however, you will be the project manager and responsible for most of the administrative work.
So if you're low on budget and have the extra bandwidth to work closely to monitor your own logo project, this is for you. When choosing to hire graphic design freelancers, be mindful of the time commitment on your end.
Hiring a freelance creative online is quick, easy, and affordable. However, there are a few key things you should know before hiring one:
It's a gamble. It can be hard to tell if a designer is really talented or understands your industry.
Deadlines are flexible. Your logo could take longer to complete than promised
Prioritize communication. They'll be responsive in the beginning, but communication can start to fade off once the project begins and a deposit is made because you're not the only client they're working with.
Beware of oversensitivity. At times it could feel like walking on eggshells working with some freelancers. Newer freelancers sometimes lack the grit to take take constructive feedback and run with it.
Overpromise, underdeliver? Other times you'll get a yes-man who agrees to anything you ask but doesn't have the time, capacity, or skills to deliver.
Despite the low up-front cost, working with freelancers will require more admin work from you to ensure you get your logo. If you're looking for a more robust and dependable working relationship, then consider the other options.
Pros:
Affordable
May be quick & efficient
Cons:
Unreliable communication
Unpredictable delivery
They can ghost you!
You are the project manager
Hire a freelancer if…
You're a new startup/business on a budget that's looking to hire a logo designer and need a few design requests here and there. And also if you prefer to manage the project, this may be a good option.
A good example is Twine a marketplace where freelancers are connected to paid projects and ongoing work. They specialize in the creative and digital sectors and have a global community of over 350,000 freelancers, who can pick from a high volume of varied and exciting jobs on a weekly basis.
How to Hire Freelance Designers Online
There are many ways to hire a designer online. The most common way would be uploading your job posting on a hiring website and then vetting the designers who apply. Usually, you'll need to jump on a Skype call to get to know them and see if you're a good fit to work together.
How the Hiring Process Usually Works
Write a well-written job posting: A well-written job description will attract far more candidates. A poorly written one will likely only attract low-level designers.
Create an account on hiring websites: Visit and create your account. Describe what your company does, be descriptive, and take advantage of the space. Also always upload a company logo, as it indicates that you're a serious employer.
Upload job posting: Upload your newly created posting to as many as you see fit.
Vet candidates: Now that the applications are rolling in, it's time to vet them. If they didn't include a portfolio, ask them to send you one. When it comes to choosing a designer, nothing is more important than their portfolio. If their portfolio doesn't impress you, chances are their future work for you won't either.
Schedule interviews: Once you've vetted the potential candidates, schedule an interview with them. How you conduct the interview is entirely up to you. For us, it's Zoom calls.
Hire: Once you find a freelancer that has a portfolio you like and they did well on the interview, hire them and assign your logo design project.
Where you can post your job:
Related reading: Reasons To Invest In A Professional Logo Designer
4. How to Hire a Logo Designer In-House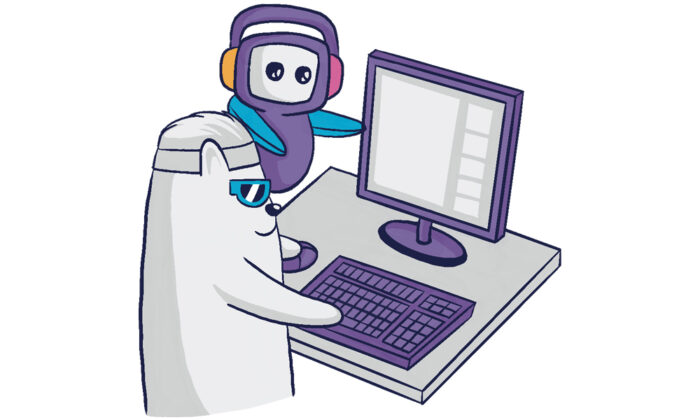 If your business requires a full-time designer on staff to do other design work, then you should consider bringing on an in-house designer. The logo design obviously won't be the only reason you bring them on board.
Also, consider the type of person a designer is. A designer is typically creative and easygoing. They can add a lot of positive energy to your work culture and can be a valuable asset.
But similar to hiring a designer online, finding the right fit for your office will still pose some of the same challenges. You'll still need to post a job or find a recruiting agency to source talent for you. And you'll need to conduct in-person interviews to determine if they're a good fit. It's a much longer and more involved process than vetting and interviewing someone online. So make sure you're prepared for that.
Pros:
Better and more controlled quality design work
More likely to turn assignments in on time
Adds to company culture
Cons:
Payroll (not the most affordable option)
Insurance
Health benefits
Hire an in-house designer if…
Your company's business model actually requires a graphic designer. Do you have a lot of clients and need a point person to handle design work? If not, you might hire part-time or opt for another design solution.
Where to Hire an In-House Designer
Post the job on Indeed or Glassdoor. Or you can hire a recruiting agency to find talents for you to interview. You'll most likely be hiring someone locally. Monster is also another site you can consider to find a new graphic designer for logo work or branding purposes.
You should always aim to widen your job search to screen potential applicants. This is in case one of them falls out or doesn't meet your expectations during the application process.
5. Hire an Agency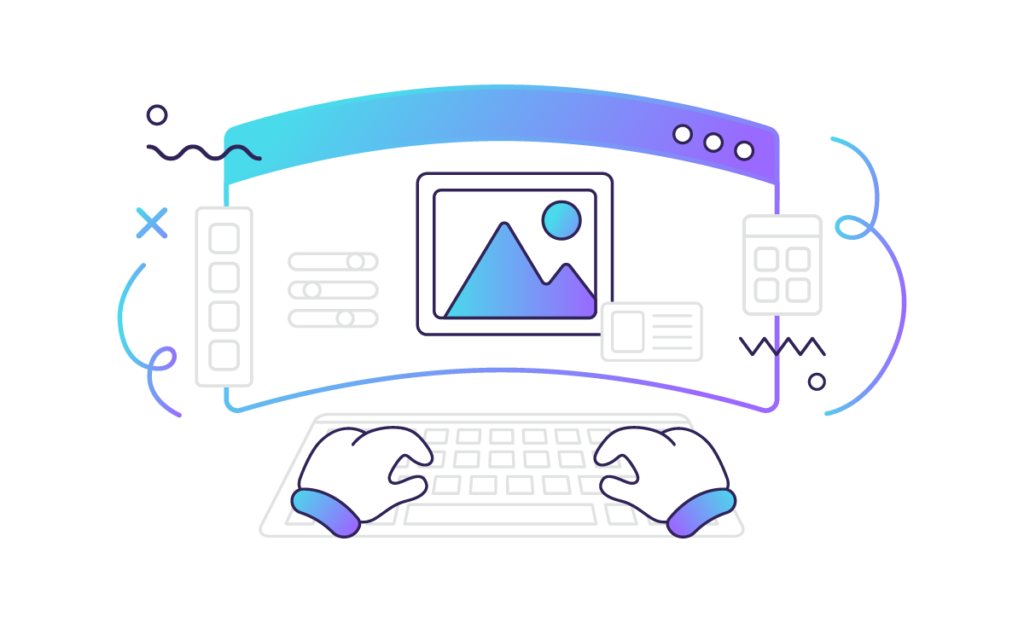 Typically you'd hire an agency to design more than just a logo for you. You'd hire an agency to help you with branding, web and packaging design, or marketing materials. In this case, you'd likely work with a project manager, account manager, graphic designer, and maybe others on their team.
Your involvement will be paramount. There will be calls, meetings, and email threads going back and forth. An agency may hound you for information in order to get the work done and will likely deliver on their promises. They're also great resources to connect you with website/app developers, or other resources that you might need after getting your logo and brand established.
When It's Best to Hire an Agency
If you're choosing an agency you're getting a plethora of other services, not just logo design. And as such, prepare to pay significantly more for it. You can expect to pay between $2500 – $10,000 for a mid-tier agency to help with your rebrand.
Pros:
A full discovery of your brand
Quality work
Delivered on time
Connected resources
Cons:
Expensive
Requires full commitment on your part
Hire an agency if…
You have the budget, the need, and the time commitment – and if you want every little details handled.
Design Agencies
Most design agencies bring a lot to the table. Especially those who have worked with big brands. One example is Inkbot Design. Design agencies have trained graphic designers on their teams to accomplish any project.
Where to Hire Agencies
Simply go to Google and look up "design agencies," or better yet, ask around for recommendations from other professionals.
Other Ways to Hire Graphic Designers
Networking
Your networks are one of your strongest assets in finding graphic designers. Most likely, they might have hired a graphic designer for a project, an in-house one, or a design agency to help them accomplish visual assets.
So don't be afraid to ask for a recommendation that any of your networks may have worked with well in the past. That way, you know you're in good hands with your logos.
Social Media
It may be the last place where you can find a graphic designer, but sometimes it helps if you post an advertisement through social media. Especially if you use the right keywords.
Here's the thing, social media is a way to get your brand or business known. It helps if you have a social media account linked to your website. That way, a potential applicant can see your post online.
If you have some money to spare, you can use social media advertisements to find your graphic designers. You can publish job postings through Facebook or Instagram.
LinkedIn is also a great way to find new talent. Searching for "freelance graphic designer" can yield the results you need. Many young professionals realize the value of having a LinkedIn profile, so you or your company's recruiter can use LinkedIn. Sending a message to someone on LinkedIn is free. So you don't have to spend too much just to recruit a graphic designer to produce your logo.
Creating an Online Contest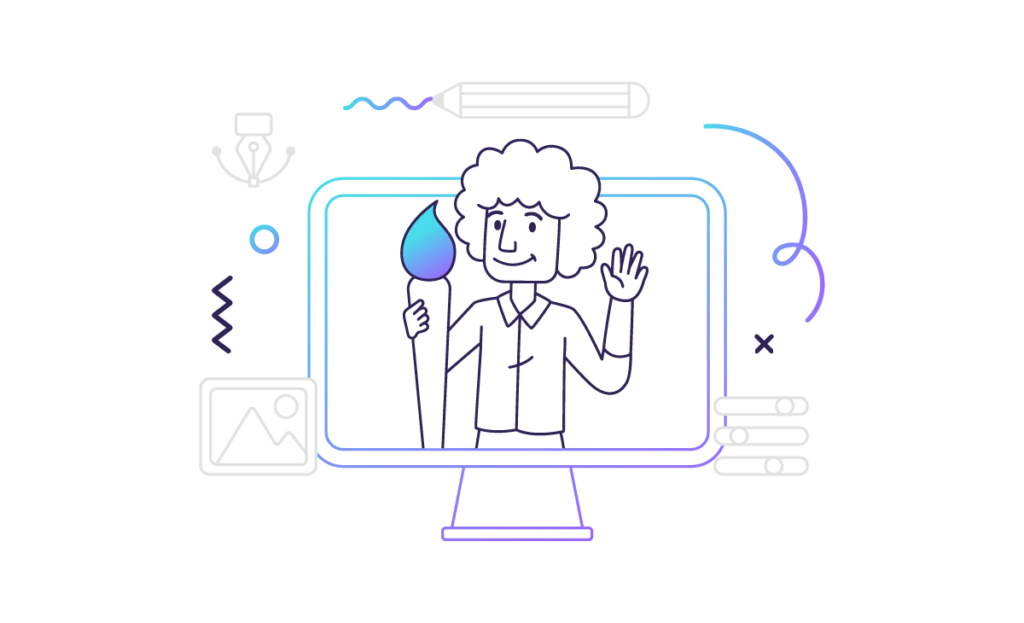 If you're on a tight budget, have absolutely no clue what you want, or want many design selections to choose from, then this is for you. Here's how to hire a logo designer through a contest:
You pay a small fee (usually $89 – $300) upfront
Describe what you want (or what you think you want)
About 10 – 20 designers will now receive your request and will design what they think you want (no communications required)
Wait a few days and receive 10 – 20 logo concepts
Choose what you like and suggest revisions if needed
Finalize and download
It's a pretty straightforward and no-fuss process. Do keep in mind that this is only good if you don't have a solid grasp of what you want. So if you're starting out fresh and don't have your mission, vision, and core values identified, online contests are a good option. This will likely be a one-time relationship between you and the designer as most platforms prohibit direct contact. So even if they nailed the design, chances are you won't be able to hire the same designer again to do subsequent design work for you.
Pros:
Affordable
Quick
Reasonable quality (if you're not picky)
Cons:
No communication
One-time project
Can't hire the same designer again
Can't integrate designers into your team or build a long-term relationship
Hire a design contest if…
You're looking for something quick, and cheap, and have no plans for that designer to do anything else for you…ever again. It's also great if you want to get several different takes on a potential logo without having to pay for them all.
How to Start a Design Contest
The following companies offer design contests.
How to Request a Logo through Penji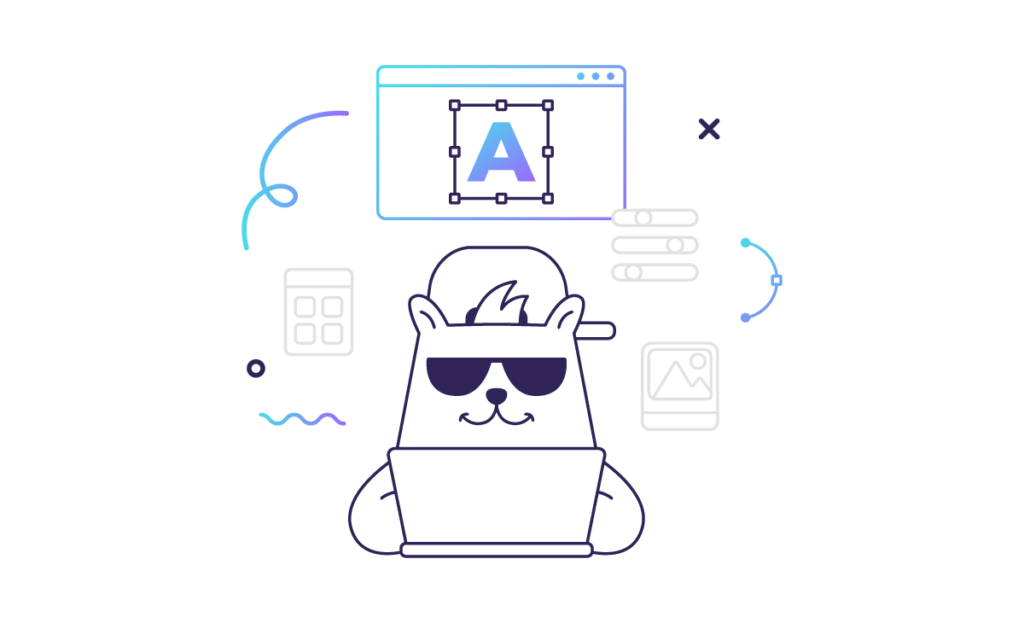 1. Create a Project
On the Penji platform dashboard, click on Create a Project. Then, scroll down to the Branding category and select Logo. From there, you'll see a new page where you can provide details of your logo design.
Make sure to be specific in the design. This way, your logo designer will know how to produce the logo you'll love.
2. Connect with a Designer
After submitting the design brief on the Penji platform, you'll be paired with a logo designer.
Through Penji, you'll no longer hire a logo designer through a freelance site or use a DIY graphic design service. We hire the best designers in the industry. Rest assured you're working with dependable and professional designers only.
3. Review & Submit Feedback
A designer will submit the first draft within 24 to 48 hours. Unlike most graphic design services and freelancers, Penji designers know how precious your time is. This way, all you need to do is wait for your design, provide feedback, and download.
If the first draft doesn't sit well with you, have it revised in any way. After all, you have unlimited revisions on any plan.
4. Mark as Complete and Download
Penji makes it easy for you to finalize the design project. For one, click on Mark as Complete. This makes way for other projects you might want Penji to work on for you.
Two, you can download the files once you're 100% satisfied with the design. There's no external link to go to and no emailing. You can directly download the files from the Penji platform. Plus, if you need to download it again, you can do so. All of your files are stored in a cloud, so you won't lose your assets anytime you want to access them.
How to Work with a Designer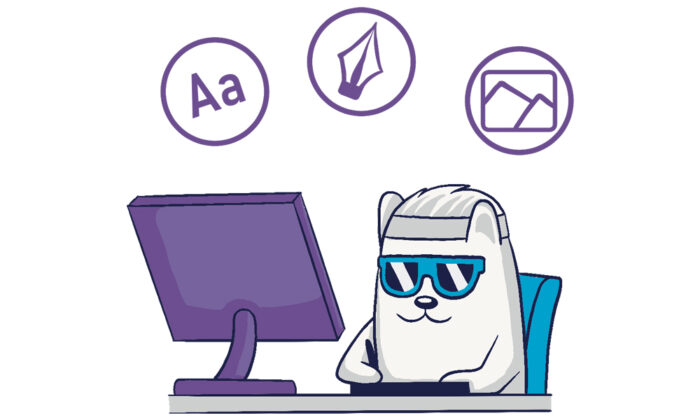 As with any other industry, every graphic designer is different, and getting to know them before you embark on your logo designing journey is essential.
In this section, we'll teach you some ways how you can get the best design from your graphic designer. Communication is the key to successfully designing your company logo. Follow these simple tips:
What Are Your Expectations?
Designing a logo isn't the sole responsibility of a designer. You have to know what you want to gain from it, your objectives, goals, and expectations for the designer to do their job well. Talk to your designer about all these and ask them for their input as well as suggestions that can make the design go precisely as you want it.
Tell them about your target audience, the image you want your brand to project, and the style that you want them to use. Once you establish what your business logo needs, the graphic designer can now start with their sketches and rough designs.
Share Some Examples
After communicating what your logo idea is, it's always recommended to show your designer some examples. You're not asking them to copy it; it's telling them what you like and what you don't. Humans are visual beings, and your designer will get a better grasp of what you want if you show them something that they can see.
Graphic designers aren't mind readers. Although they understand logo designing better than anyone else in your company, they need to know what it is you want from them.
Give Quality Feedback
Constructive criticism is always welcome when you hire someone to create a company logo design for you. Graphic designers thrive on getting feedback for their work. You are two distinct individuals and may see things differently, so always make an effort to give them honest feedback on their work.
The creative process takes time and several adjustments to get the perfect logo for your brand. Always let your designer know how you feel and what you think needs changed or improved.
Get to Know Basic Design Terms
It's not mandatory, but it surely helps to understand some basic terms that are used in the graphic design industry. Typography, color schemes, composition, and texture are just some of the words you'll frequently hear from your graphic designer. However, if there's something you don't understand, don't hesitate to ask.
Set Realistic Expectations
Don't expect that the logo would have your expected vision. If you're asking for a custom logo, it may take time (depending on the graphic designer's skills) to have your expectations realized. At the start of the project, you have to voice what you want. It prevents further misunderstanding of the design you wish to have.
Don't Hesitate to Ask
Maybe there's a specific element in the design you're not getting. Or perhaps there's something in the design that isn't to your liking. Don't be hesitant in asking about the graphic designer's work. That way, you're able to learn more about the graphic designer's mindset in creating your logo and the process it took to do it.
Also, if you ask about the design further, you can get an idea of what other aspects of a design you might haven't encountered yet. From there, you will have more knowledge about design for your upcoming projects.
Hire a Team of Designers for the Price of One
If you're wondering how to hire a logo designer, we hope this article laid out all the options clearly.
Ready to take the leap? Get the most out of your Penji subscription by requesting other branding or marketing assets. After all, you need more than just a logo to establish your place in your industry.
For as low as $499/mo., get exclusive access to unlimited custom illustrations, logos, promo materials, business cards, and more.
Use code "LOGOHIRE" for 25% off your first month!