Deciding on a logo is one of the most important decisions you'll make as a founder/owner. It's an important design element that needs to be done right the first time because re-branding can get costly. If you've never hired a graphic designer to design a logo before, then this guide is for you. We're going to walk you through every step of the hiring process to make sure you hire the right freelancer/company/agency and help you avoid costly pitfalls.
And if you're looking for a graphic design service that can work on your time, Penji is the best option. Penji is an on-demand graphic design membership that can design the perfect logo for you and so much more. Membership starts at $369/m and you can submit as many design projects as you want.
Do you need a logo designed?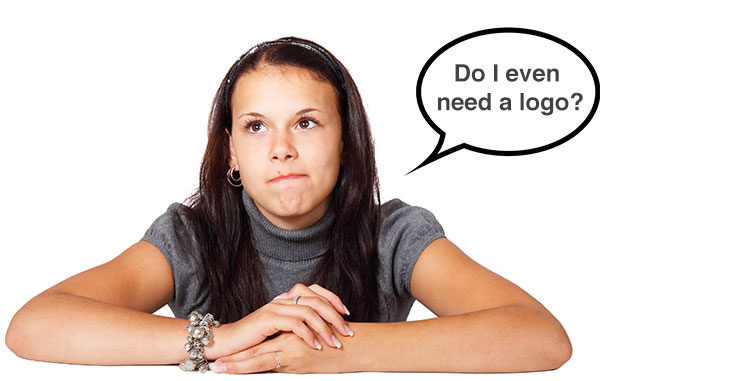 If you're a new business, then you absolutely need a logo, so go ahead and skip this section.
Related guide: How to start a small business for less than $1000
If you're an existing business, ask yourself this question…do you "need" a new logo? Or do you just simply "want" one? Choosing a logo, regardless of what stage of the business you're in, is an important and consequential decision.
So before you even consider hiring anyone to re-design your logo, make sure it serves a real purpose. And that you're not just looking for a new logo because someone said your is out-dated, or you feel the need to be "trendy". The following series of questions will help determine whether your need is strong enough to consider a logo re-design.
Why do you want a new logo?
What don't you like about your current logo?
Is your current logo hurting your business?
Will a new logo help re-position your brand in your market?
Can a new logo potentially improve business/sales goals?
Does your current logo communicate what you do or who you are?
Does your current logo stand out and is easy to recognize from all your competitors?
Does your current logo fit nicely on print and digital marketing materials?
Does your team/staff like the current logo?
How much will it cost you if you keep the current logo?
Once you've asked yourself the questions above, you should have a better idea if you need a logo re-design or not.
Cost of logo design


One of the first things my clients ask me when discussing a rebranding is "how much is a logo design going to cost me?" And I have to give the non-binding "it depends" response. Not that I don't know the answer, but because my client doesn't know the actual cost of hiring a graphic designer for logos. Hiring a graphic designer to do a flyer for a company event can cost you between $200 – $500. Meanwhile hiring a professional logo designer can range between $1000 – $100,000.
Why the absurd difference?
Because a flyer doesn't need approval from the entire board of directors, the CEO, and the founders. The people who can make the decision to finalize a flyer can be anyone on the marketing team. Should there be a mistake on the flyer, it's at most a $500 mistake.
A logo, on the other hand, requires more time commitment from both the company's executives AND the designer. It can be a labor-intensive process requiring countless hours of research and revisions. And should there be a mistake that's not found right away, it'll likely be a $100,000 mistake down the road.
The hourly trap. $500/hour vs $35/hour
Many clients complain that logo design is too expensive. It's a common challenge experienced designers have. There's no standardize metric to put a price on talent, skills, and a designer's ability to just "get it" and it the first try. Working with an inexperienced designer, you'll probably end up spending more because it'll take them 100 revisions and you still might end up with a mediocre logo.
Meanwhile, hiring a professional graphic designer for logos might look like it costs more in terms of the hourly rate, but they can knock it out of the park within 1-2 revisions. And you'll end up much happier with your logo. A designer's incompetence is a hidden cost of logo design clients end up paying for. Don't fall for the hourly trap.
Whatever you do, don't be cheap!
If you decide that you need to hire a graphic designer, then be willing to spend a bit of money to get quality. I've seen a lot of founders and business owners try to design a logo themselves and opted to not hire a graphic designer to save a few bucks, only to regret it later. Rebranding after you've already established your branding can be expensive and time-consuming. DO NOT cheapen out on the most important piece graphic your company will ever possess and embody. Especially with the wide variety of logo design options nowadays, you'll be able to find the best option that fits what you're going for.
How long should it take?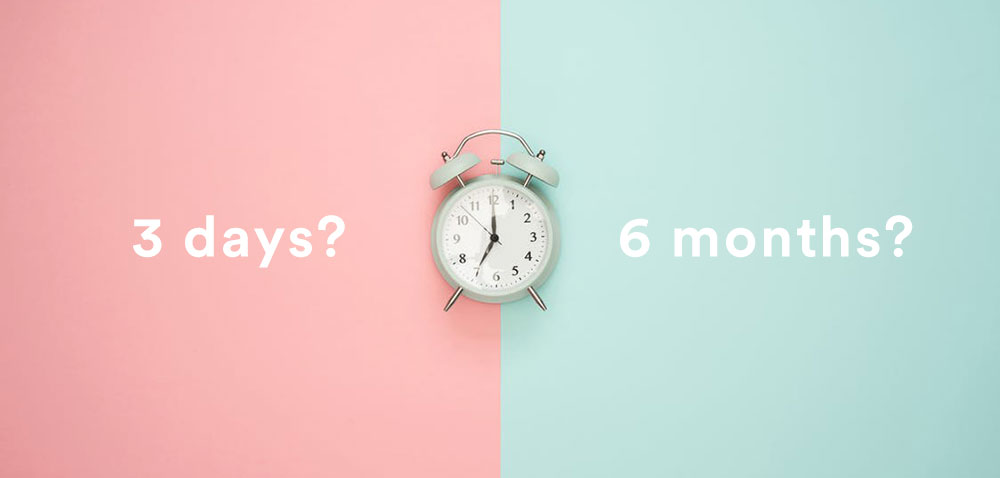 Usually not that long. If you're working with either a good firm or dependable freelancer, you can expect to get your first draft within 2-3 days. Revisions shouldn't take more than 1-2 days to turn around and within 1-2 weeks you'll probably have your completed logo. This process does depend heavily on your ability to provide quality and clear feedback as well as the ability to express exactly what you want and don't want. If you hire a logo designer, keep in mind that they can only work as fast as you provide feedback and directions. If you're slow at giving feedback or can't express what you want clearly, expect delays.
Hiring vs DIY

Why should you hire a graphic designer when you can just do it yourself? This is the trap that many businesses and founders fall into because they want to save money. Unless you don't value your time and you believe spending 100+ hours (yes, it can take that long) to design your own logo and branding is better than focusing on your business.
DIY is more expensive than you think…
There's never a good reason to design the logo yourself and there are countless horror stories to discourage you otherwise. I once was contracted to help re-design a logo for a major family-owned insurance company. They started the business about 30 years ago with just 4 people and today grew into a $100MM+ business with hundreds of employees. The father designed the logo himself a long time ago, and since it's been passed down to his sons, they need a new and updated look.
The cost for me to re-design their logo was negligible compared to the astronomical cost of them changing the logo on their building, their fleet of cars, every business cards/flyers/promotional materials/T-shirts. The entire re-branding of just the logo easily cost them several fortunes.
Their lesson? "I wish my dad just hired someone…"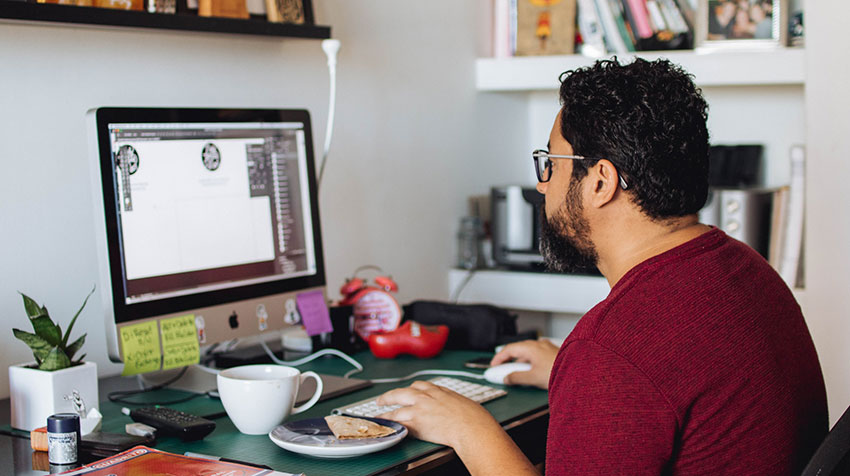 If you hire an online freelance graphic designer, the cost will be low, however, you will be the project manager and responsible for most of the administrative work. So if you're low on budget and have the extra bandwidth to work closely to monitor your own logo project, this is for you. When choosing to hire graphic design freelancers, be mindful of the time commitment on your end. You'll need to find websites that permit freelance graphic designers for hire postings and post the listing there.
Hiring a freelance creative online is quick, easy, and affordable. However, there are a few key things you should know before hiring one.
Gamble: It really is a gamble. Unless you get lucky and find a highly talented and dependable designer
Flexible deadline: Your logo will probably take a lot longer to complete than promised
Poor communication: They'll be responsive in the beginning, but communication can start to fade off once the project begins and deposit made because you're not the only client they're working with.
May not take criticisms well: Your criticisms/feedback can backfire and turn them against you quickly. At times it will feel like walking on eggshells working with your freelancer, because you don't want to be too harsh and hurt their feelings, resulting in them walking away from your project and leaving you hanging.
Overpromise underdeliver: Other times you'll get a Yes-man who says yes to anything and everything you ask for but rarely delivers on the promise.
Despite the low up-front cost, working with freelancers will require a lot of administrative work from you to ensure you get your logo. If you have a lot of free time and the patience of a Saint, by all means, give this a try. If you're looking for a more robust and dependable working relationship, then continue reading the other suggestions.
Note: By no means am I saying that freelancers are horrible to work with (I'm one myself). I'm pointing out that it's not as straight forward as most people think. And oftentimes if you enter the relationship not having realistic expectations, both you and the freelancer will be disappointed. The relationship and work can be outstanding if you have the time, patience, and understanding when working with a freelancer.
Pros:
Affordable
Cons:
Unreliable communication
Unpredictable delivery
They can ghost you
You are the project manager – requires a lot of administrative work on your part
Hire a freelancer if…
You're a new startup/business on a budget that's looking to hire a logo designer and need a few design requests here and there. And also if you're willing to put in the time to manage the projects and patient enough to work through communication/delivery challenges.
How to hire designers online
There are many ways to hire a designer online. The most common way would be uploading your job posting on a hiring website and then vetting the designers who apply. Usually, you'll need to jump on a skype call to get to know them and see if you're a good fit to work together.
Here's how the online hiring process usually works:
Write well-written job posting: I put this as #1 because it's a crucial step. A well-written job description will attract 3x more potential candidates. A poorly written one will likely only attract low-level designers.
Create an account on hiring websites: There's a handful of websites that lets you upload job postings. Visit and create your account on them. Make sure to choose a legitimate company name and if it's possible to describe what your company does, be descriptive and take advantage of the space. Also always upload a company logo, as it indicates that you're a serious employer.
Upload job posting: Upload your newly created posting to as many as you see fit.
Vet candidates: Now that the applications are rolling in, it's time to vet them. If they didn't include a portfolio, ask them to send you one. When it comes to choosing a designer, nothing is more important than their portfolio. If their portfolio doesn't impress you, chances are their future work for you won't either.
Schedule interviews: Once you've vetted the potential candidates, schedule an interview with them. How you conduct the interview is entirely up to you. For me, I usually schedule a Skype video call.
Hire: Once you found a freelancer that has a portfolio you like and they did well on the interview, hire them and assign your logo design project.
Where you can post your job:
Related reading: Reasons To Invest In A Professional Logo Designer
Hiring a logo designer in-house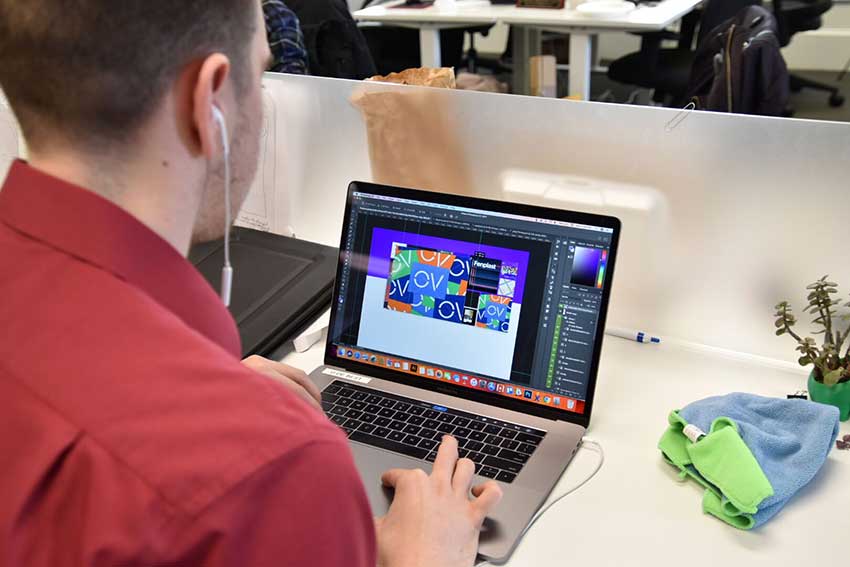 If your business requires a full-time designer on staff to do other design work, then you should consider bringing on an in-house designer. The logo design shouldn't be the reason why you're bringing someone on. If you're a web design company, then, by all means, bring one on. If you're a law firm, this might not be the best investment.
Also, consider the type of person a designer is. A designer is creative, fun, likely to be talkative and constantly seeking something creative to do. They can add a lot of energy and life to your work culture and can be a valuable asset.
But similar to hiring a designer online, finding the right fit for your office will still pose some of the same challenges. You'll still need to post a job or find a recruiting agency to source talents for you. And you'll need to conduct in-person interviews to determine if they're a good fit. It's a much longer and more involved process than vetting and interviewing someone online. So make sure you're prepared for that.
Pros:
Better and more controlled quality design work
More likely to turn assignments in on time
Add to company culture
Cons:
Payroll
Insurance
Health benefits
Hire an in-house designer if…
Your company's business model actually requires a graphic designer. Other than that, there's no good reason to hire an in-house designer just to design your logo.
Where to hire an in-house designer
Post the job on Indeed or Glassdoor. Or you can hire a recruiting agency to find talents for you to interview. You'll most likely be hiring someone locally.
Hiring an agency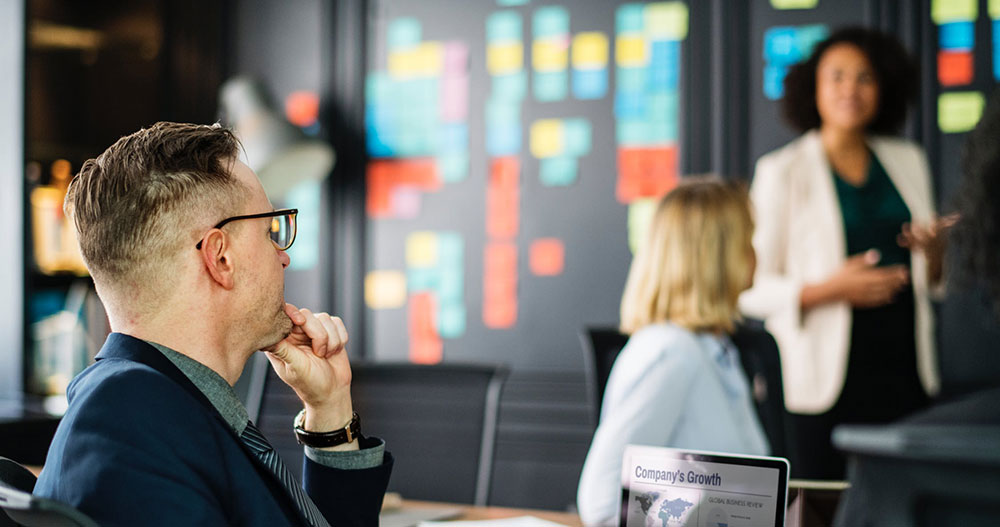 If your startup/business has the cash flow to support hiring an agency, then, by all means, go for it. However, make sure you know what benefits the agency can bring you for what you're paying. Typically you'd hire an agency to design more than just a logo for you.
You'd hire an agency to help you with branding and that may come in the form of either a complete Brand discovery or some other cute name they give for a service that helps their clients solidify their brand identity, mission, vision, values, and the whole 9 yards. You'll likely be working with a project manager, an account manager, a graphic designer, and some other people on their team.
Your involvement will be paramount. There will be a lot of calls, meetings, email threads going back and forth. You'll be asked on a weekly (or even daily) basis to review and give feedback. An agency will hound you for information in order to get the work done, and will likely deliver on their promises.
They're also great resources to connect you with website/app developers, or other resources that you might need after getting your logo and brand established.
When it's best to hire an agency
The cost of logo design will typically be more if you hire an agency. The service you would get with an agency includes a lot more than just the logo design work. Agencies will usually proposal brand discovery or a rebrand, which would be more comprehensive and involved.
Just know if you're choosing an agency you're getting a plethora of other services, not just logo design. And as such, prepare to pay significantly more for it. You can expect to pay between $2500 – $10,000 for a mid-tier agency to help with your rebrand.
Pros:
Full discovery of your brand
Quality work
Delivered on time
Connected resources
Cons:
Expensive
Requires full commitment on your part
Hire an agency if…
You have the budget, the need, and the time commitment. And if the quality isn't something you can compromise.
Where to hire agencies?
Simply go to Google and look up "Design agencies" and happy shopping!
Creating an online contest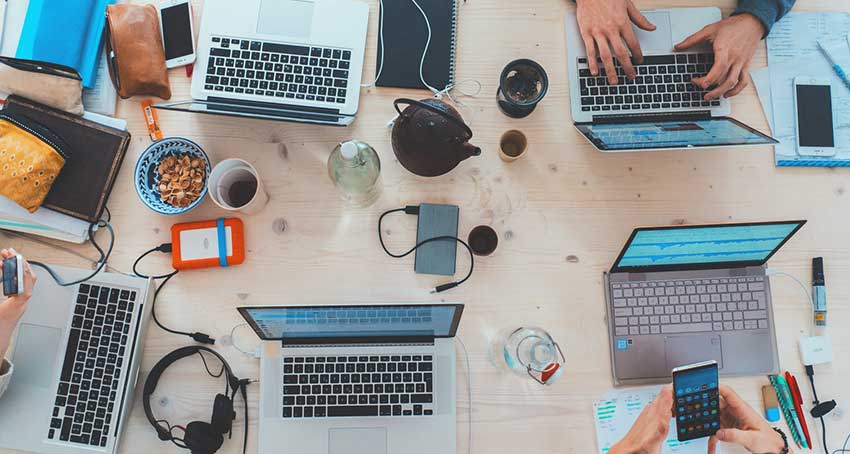 If you're on a tight budget, have absolutely no clue what you want, and want many design selections to choose from, then this is for you. Here's how online contests work in a nutshell:
You pay a small fee (usually $89 – $300) upfront
Describe what you want (or what you think you want)
About 10 – 20 designers will now receive your request and will design what they think you want (no communications required)
Wait a few days and receive 10 – 20 logo concepts
Choose what you like and suggest revisions if needed
Finalize and download
Pretty straight forward and no fuss process. Do keep in mind that this is only good if you don't have a solid grasp of what you want. So if you're starting out fresh and don't have your mission, vision, and core values identified, online contests are the way to go. This will likely be a one-time relationship between you and the designer as most platforms prohibit direct contact. So even they nailed the design, chances are you won't be able to hire the same designer again to do subsequent design work for you.
Pros:
Affordable
Quick
Reasonable quality (if you're not picky)
Cons:
No communication
one-time project
Can't hire the same designer again
Can't integrate designer into your team or build a long term relationship with them
Hire a design contest if…
You're looking for something quick, cheap, and have no plans for that designer to do anything else for you…ever again.
How to start a design contest
The following companies offer design contests.
Hiring an Unlimited Graphic Design service
Unlimited graphic designs are a new breed of design service that caters to the growing population of startups, entrepreneurs, and fast-growing small businesses. An unlimited graphic design service does exactly what you think they do. You can submit as many design requests as you want, and they'll get them all done one at a time. That's the typical model. And they range in prices from $79/m up to $499/m.
They're not exactly a good fit if you're on a budget, because it's a subscription model, meaning you'll be paying that $79 – $499 every single month.
However, if you have a marketing team that constantly needs new ads, flyers, social media posts, posters, and marketing materials, these guys are right up your ally. The price and the potential quantity of designs they can output, it's well worth the investment.
Pros:
Affordable
Dependable
Good quality
Quick turnaround time
Can work with the same designers who understand you
Can communicate with your designer/project manager
Useful if you need a lot of marketing materials, ads, social media designs, etc.
Cons:
Expensive if you don't have the monthly needs for design (cheap if you do)
Some companies can be limited and not offer Logo as a part of the offering
Hire an unlimited graphic design company if…
You're a growing startup/business that has a a need for constant designs in addition to your logo. If you're a fast-growing company chances are you'll need a design team to constantly design ads, promotional/marketing materials, flyers, newsletters, business cards, stationery, etc., then unlimited graphic design is the way to go for you.
How to hire an unlimited graphic design company:
Go to Penji and sign up. 🙂


Things to know before doing it yourself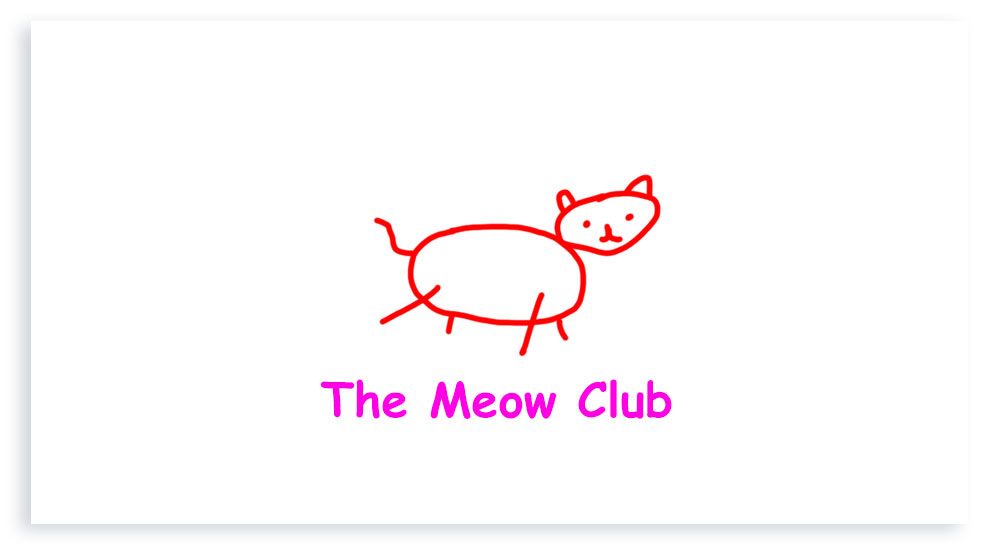 Do you lack ambition for your own company, despite growth, and constantly wish for your competitors to succeed? And do you enjoy dwelling in regret when you realize your logo/brand is nowhere near good enough despite countless hours spent? If so, by all means, do it yourself.
Pros:
None
Cons:
All of it
Choose to design the logo yourself if…
Don't. Just don't.
Can't afford to hire a logo designer?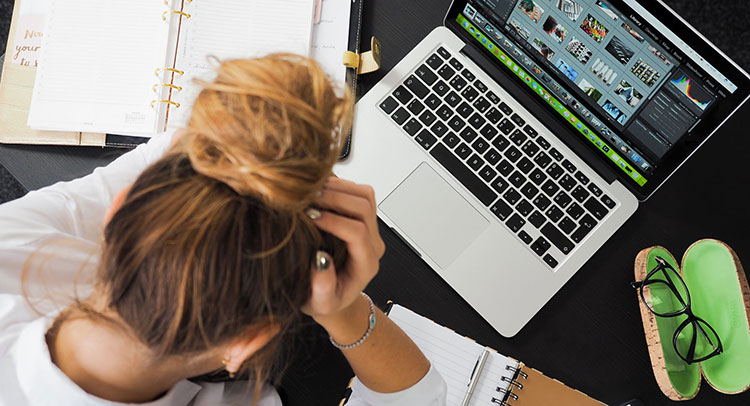 If you're cash strapped and you absolutely can't afford to hire someone to design a logo for you, then we recommend the following methods to get yourself a logo. It's not ideal, but still better than doing it yourself. I'm sure by now you can get the sense that I'm doing everything I can to steer you away from designing your own logo (unless you have the talent).
Exchange service: Email graphic designers in your area and ask if they'd be willing to barter and exchange services. Hopefully what your business has to offer is valuable to them.
Tried the method above but couldn't get anyone to help? *Sigh* I guess you have no choice but to design it yourself. Luckily for you, I have a technique that will let you get a pretty reasonable logo even with minimal talents. Just follow the methods below and you'll be able to DIY yourself an acceptable logo. I call this method the "Frankenstein" method because it's a font-based logo with the aid of an icon. Also because it's unholy and forbidden…like what Dr. Frankenstein did.
Choose a Font: First, you're going to go to DaFont and start looking for a good looking Font that fits your style. Download and install the font.
Choose an icon: Now go to either Freepik or Flaticon and start searching for the perfect icon to go with your Font logo. Be sure to pay the proper respect to the author of the icons. They're the graphic designers you didn't hire.
Choose a color scheme: Now let's find a good color palette for your new logo. Head over to Coloors, click "Start the generator" and keep spamming the "Space bar" until you find a color you like. Click on the Lock icon so it holds onto that color, and keep hitting space for it to find the perfect complementary colors for you. Once you have at least 2-3 complementary colors and their hex codes, write them down. Now you're ready to piece your Frankenstein of a logo together.
Choosing design software: The preferred tool would be Photoshop or some professional design software. If you don't have Photoshop, then a great alternative would be Pixlr. It's a free online design tool that gives you the basic functions of Photoshop and will be crucial for designing your own logo. You'll need to watch up on some Youtube tutorials to learn how to use Pixlr effectively. It's fairly straight forward though, so you'll be fine.
Piecing it together: Fire up your design software and put the Icon on the left, Name of your business (using new font) on the right, and play around with the colors. BAM! Save that disgraced of a logo and call it a day. You're all done.
Here are some examples of the DIY ones using the Frankenstein method next to their professional counterparts.
As you can see, it's acceptable. But definitely nothing to write home about. Please only consider this method if you absolutely cannot afford a logo.