A design service to go ape over
More options. More support. Less hassle. Enough monkey business: if you're looking to extend your design team, Penji is the perfect fit.
How does Penji compare with Kimp?
Graphic design plans
3
1 only
One-time designs
UX/UI designs
Trial period
30 days
7 days
Comparison updated as of August 2, 2023
Why Penji?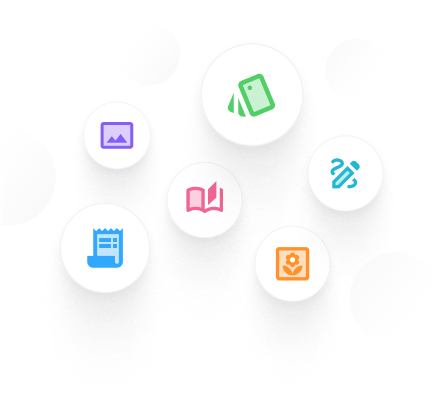 More solutions
Whether you need a single logo done or a full-time extension to your marketing team, Penji has the answer.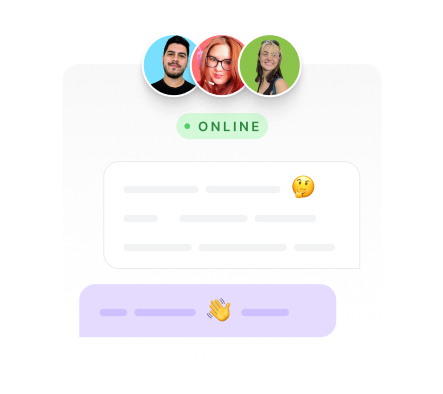 More support
Chat with your team at any time on the Penji platform, or get in touch with our 24-hour customer support.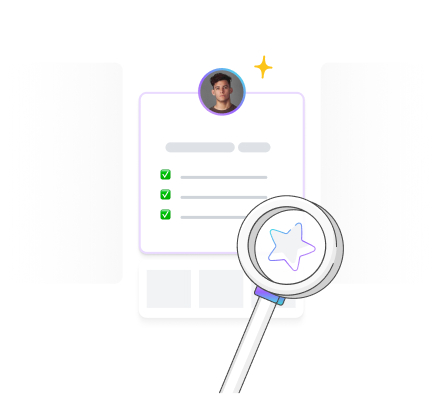 Guaranteed quality
We vet creatives from a top 2% global talent pool. Our 30-day money back guarantee is just icing on the cake.
Get a Demo
Our Work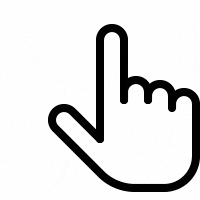 Swipe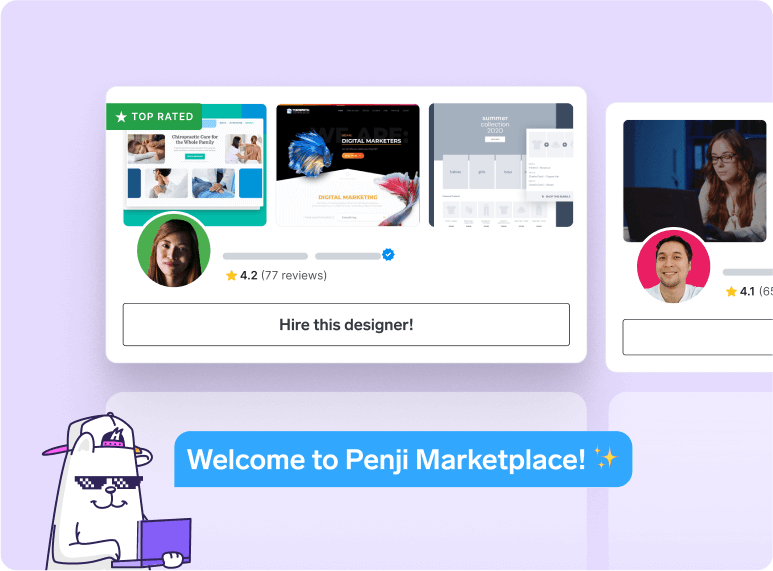 Solutions for every scale
Not every business needs designs around the clock. We offer support for one-off designs, more subscription options, and add-ons to fit every business.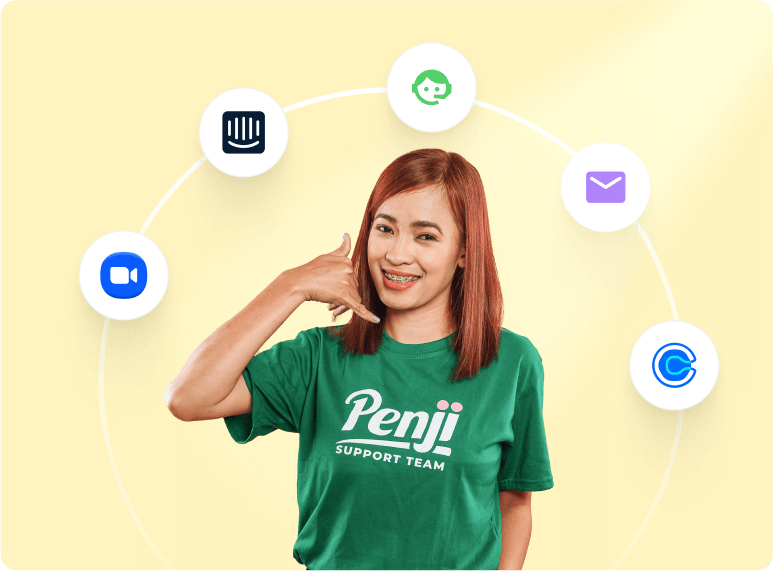 Best-in-class customer care
Communication plants the seeds of a lasting relationship. Talk to a real human being from our qualified support team any time, with video calls and live chat options.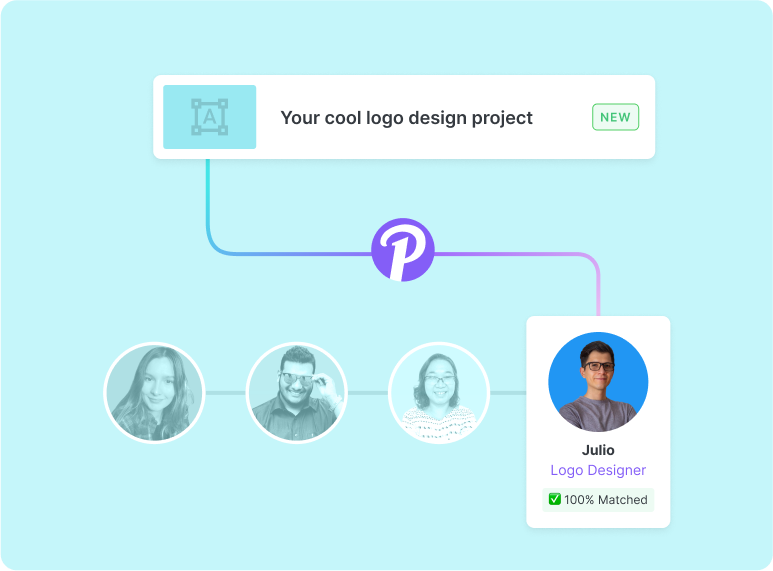 Expert creatives for every project
We hire specialists in over 120 different design categories. Whether your business needs a logo or a fully-fledged website, our A.I. matchmaker will help you find the perfect fit.
Only Penji offers...
One-off designs
With the new Penji marketplace, you can requests designs from one of our certified experts with transparent pricing and no contract.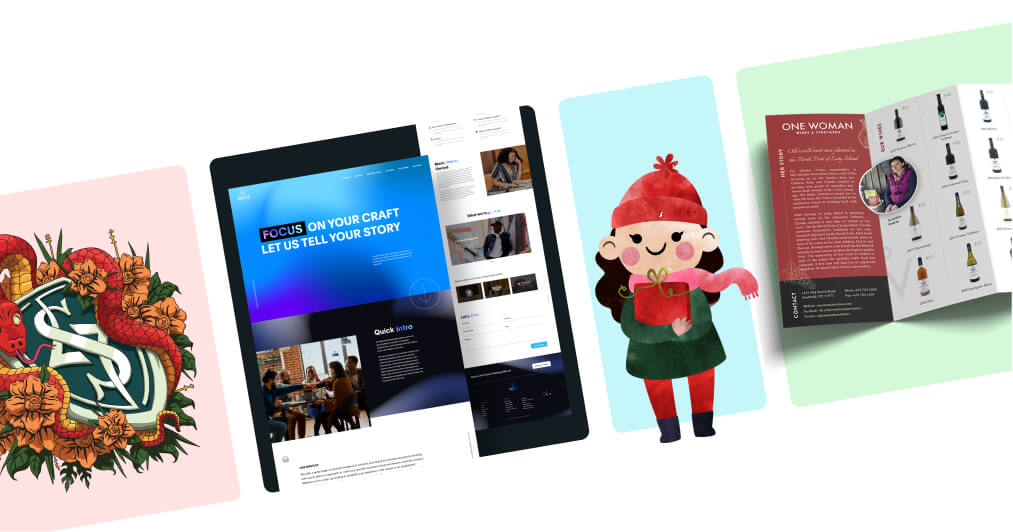 UI/UX designs
Design is our specialty, and our goal is to offer the most design services for one simple price. That includes stunning website and mobile designs.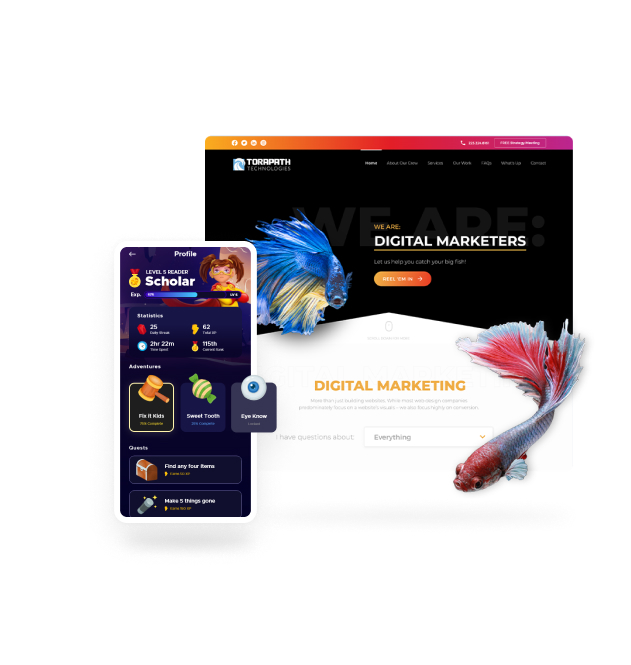 Custom-built platform
Our one-of-a-kind project management platform makes communicating with designers and support easier than ever before.