Brands thrive on impeccable customer service, innovative products, and quality graphic design. With digital marketing increasing yearly, brands aim to capture their audiences' attention through captivating and engaging graphics. Working with the best graphic design services is vital for successful campaigns. Unfortunately, selecting a professional and reliable graphic design company is a hit-or-miss. Don't fret. We're here to help you find the top graphic design services to transform your design briefs into impactful images.
1. Penji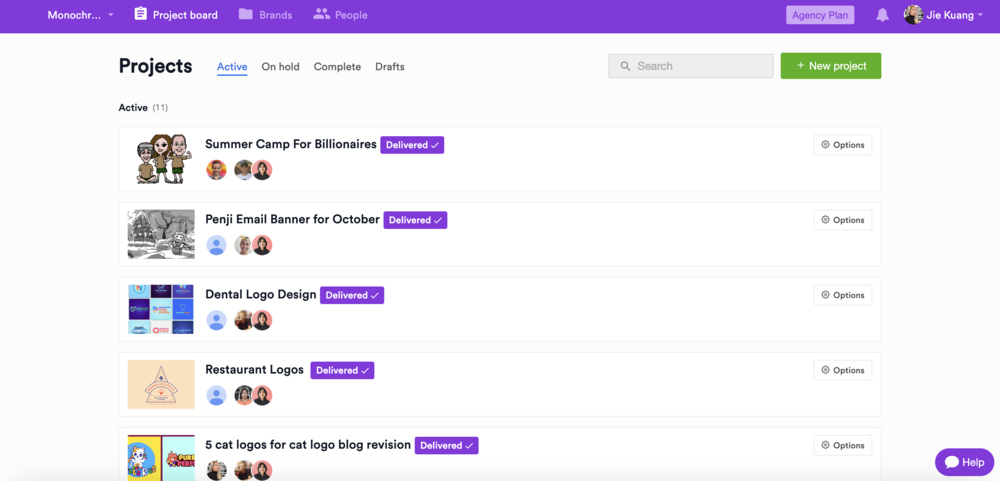 Penji is one of the leading on-demand graphic design services that offers more than 120 design categories. Trusted by 25,000 brands and agencies, Penji has established a name in the graphic design industry. Penji has created designs for famous companies like CVS, Uver, Best Buy, Hot Wheels, and more. Once you subscribe for a whole month, you'll be working with an account manager and graphic designer for every project. Plus, you'll get a 15 percent off if you sign up now.
Top features:
Affordable monthly rates for unlimited designs and revisions
Fast 24-hour turnaround
Get single designs from Penji Express
Use the point-and-click revision feature in a user-friendly design platform
Easily swap designers if you're not happy with the current assigned one at no additional cost
All-in-one design platform you can use to send design briefs, communicate with designers and add team members to collaborate on projects
Enjoy a 30-day money-back guarantee

Pricing:
Starter – $499/month (For startups and new small businesses)
Marketer – $998/month (For marketers)
Agency – $1,497/month (Best for agencies)
2. Superside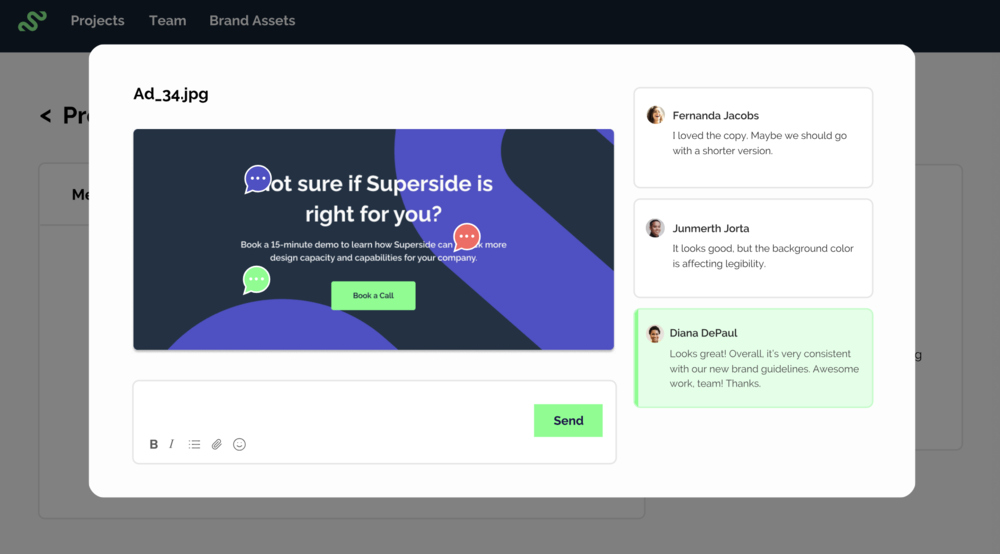 Superside is another subscription-based graphic design service similar to Penji. Subscribing to Superside means working with a dedicated creative team. This will include a design director, a project manager, and a team of creatives. Working with Superside is similar to working with an agency, so expect a relatively higher pricing.
Top features:
Work with the top one percent of creative talent worldwide
Designers start creating your requests within 30 minutes, even during ungodly hours

Pricing:
End-to-End Creative – $9,000/month
Design Essentials – $5,000/month
Digital Advertising – $7,500/month
3. CrowdSpring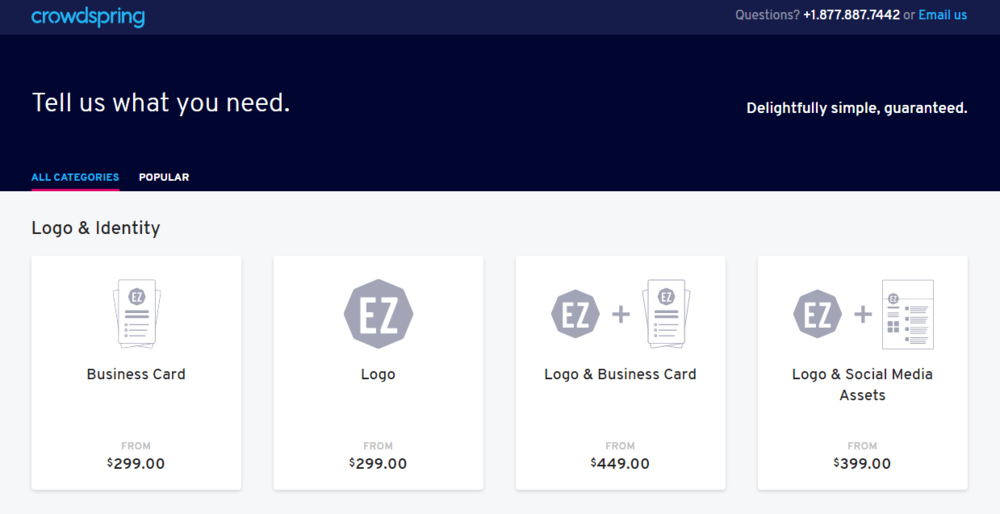 Over 60,000 businesses trust CrowdSpring due to its high-quality custom designs. This on-demand graphic design service is best for agencies, nonprofits, and companies looking to gain traction. You also get a money-back guarantee if you're not 100 percent happy with your design projects.
Top features:
Industry-leading IP protections
Choose from more than 220,000 quality-vetted creatives
Negotiate with five designers at once

Pricing:
Silver – $299/month (For individuals and new small businesses)
Gold – $499/month (For startups and growing companies)
Elite – $899/month (For companies, agencies, and marketers)
Platinum – $1,199/month (For companies, agencies, and marketers)
4. DesignCrowd
With more than 1.1 million freelance designers, it's unsurprising why DesignCrowd is another popular choice by brands. To date, DesignCrowd has completed around 471,000 projects. You can find designers through contests or bids.
Top features:
Get quality designs from 1,137,448 professional designers
Start a design contest with tons of designs to choose from
Choose a three, five, or 10-day deadline

Pricing:
Start design contest from $109
5. 99designs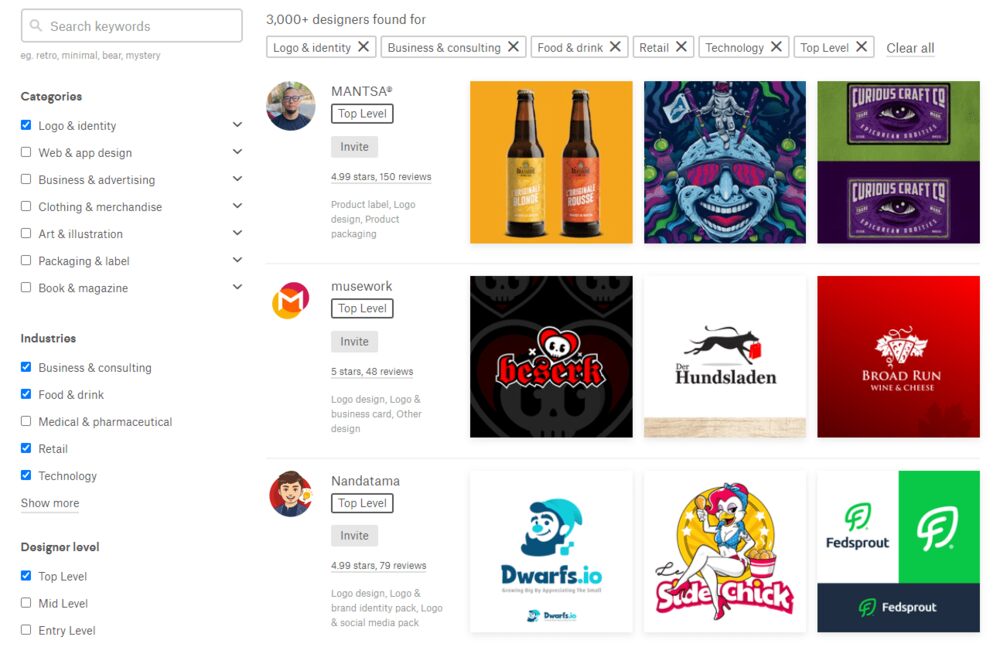 Working with 99designs's experts is like hiring a full-service agency with a network of creative directors and project managers. Undoubtedly, 99designs is one of the best graphic design services, and it is well-known to many. You can request strategic branding and custom design packages from your chosen designers.
Top features:
Start design contests to have many designs to choose from
Create a design brief in minutes using its platform
Enjoy a 100 percent money-back guarantee

Pricing:
Start contest from $299
Subscribe to fixed pricing contest packages – Bronze – $299 (30 design concepts)
Silver – $499 (60 design concepts)
Gold – $899 (90 design concepts)
Platinum – $1,299 (60 design concepts)
6. Design Pickle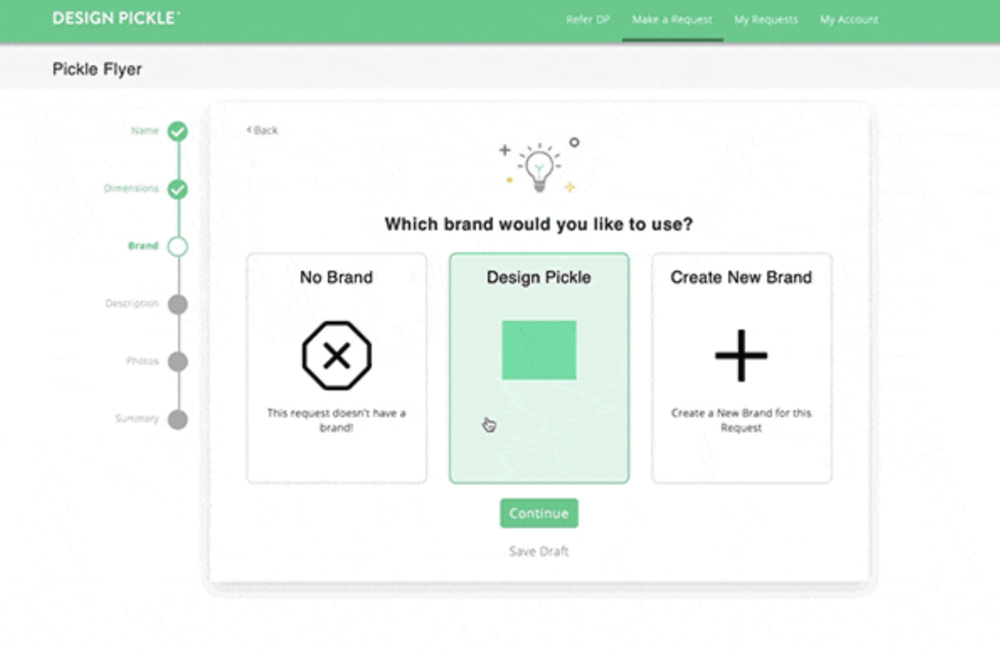 Many popular brands entrust their graphic needs to Design Pickle. Amazon, 7Eleven, Meltwater, Yahoo!, and Salesloft, to name a few. You get access to interactive and easy-to-use software that simplifies the complicated process of hiring the top graphic designers. Like Penji, Design Pickle is a subscription-based graphic design service with no contract, no suprise fees, and no bottlenecks.
Top features:
Get unlimited design requests and revisions for one flat rate

Choose from many ready-to-use and on-brand templates
Elevate your media by requesting motion graphics for your social media content or videos

Pricing:
Graphics – $499/month (For basic design needs)
Graphics Pro – $995/month (Includes presentations)
Premium – $1,695/month (For ultimate creative plans)
7. Designhill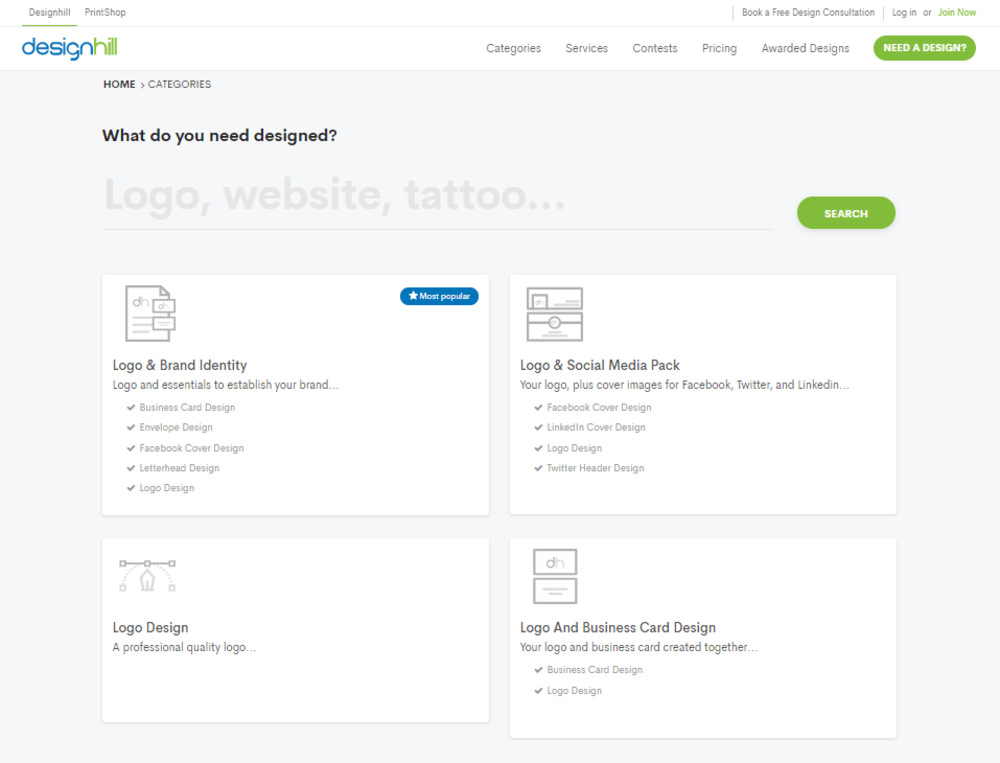 No wonder more than 16,000 satisfied clients still work with Designhill creatives. Some of the graphics for BBC, Deloitte, Microsoft, and Ticketmaster have contributed to conversions—thanks to Designhill! Create a design contest, use Designhill's AI logo generator, or create graphic design gigs. Check out Designhill for quality, efficiency, and affordability when looking for the best graphic design services.
Top features:
Receive dozens of impressive design concepts once you create design contests
AI logo generator creates dozens of logos within minutes
Enjoy effortless contact sharing while quickly adding links to email signatures
Buy products featuring moods or themes you love from Designhill's marketplace, PrintShop

Pricing:
Fast Track – $249/month (20+ designs)
Standard – $399/month (40+ designs)
Executive – $699/month (60+ designs)
Premium – $999/month (80+ designs)
8. Kimp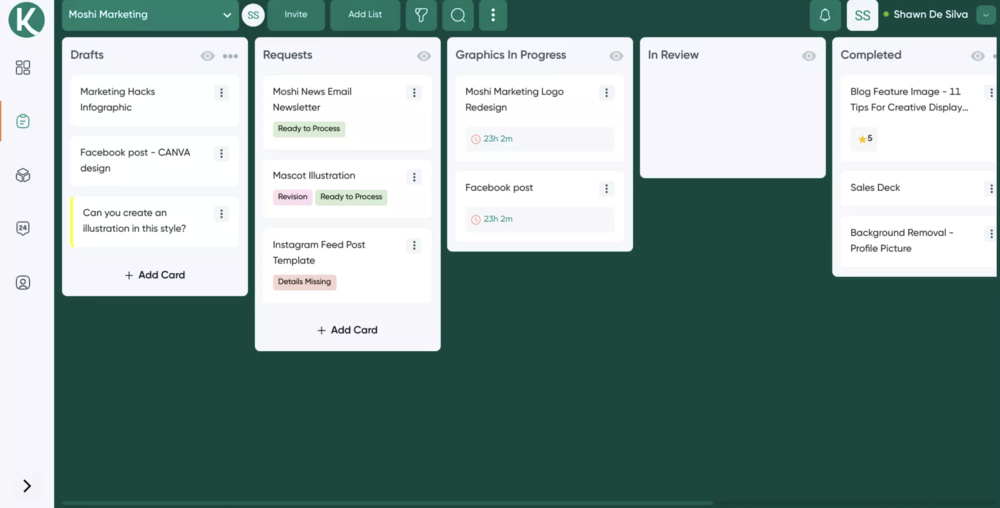 Kimp is another affordable graphic design service competing with Penji and Designhill. Deemed one of the best graphic design companies, Kimp has created designs for Greentoe, Decathlon, MarketHealth, Single Grain, LondonReal, etc.
Top features:
Access to Kimp360 to create and manage design requests in one place
24-hour turnaround or two to four days for more complicated designs

Pricing:
Graphics – $599/month (For daily marketing needs)
Video – $699/month (For video designs and motion graphics)
Graphics + Video – $995/month