If you're looking to crush the competition, you need to think about creating smashing graphics. Quality designs are often expensive, and cheap ones usually lack impact. If you want to get both, you need to use graphic design as a service. Here's what you need to know and more:
What is Graphic Design as a Service?

The internet is a very visual place. To get ahead of the game, businesses need visual assets such as logos, illustrations, web design, and many others. Hiring a freelancer for every project can be tedious. Having an in-house designer can be limiting, while the services of a design agency can be expensive.
This is where graphic design as a service comes as a handy solution. It brings the expertise of professional graphic designers directly to entrepreneurs and marketers. With it, they gain access to a design resource that's convenient and efficient.
Multiply Your Design Output
Try Penji risk-free for 30 days and get your first design as soon as tomorrow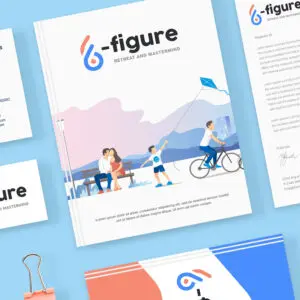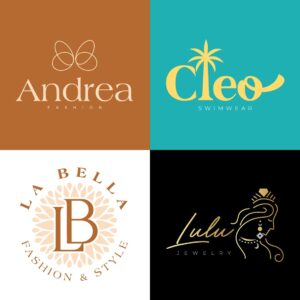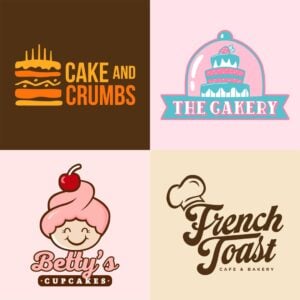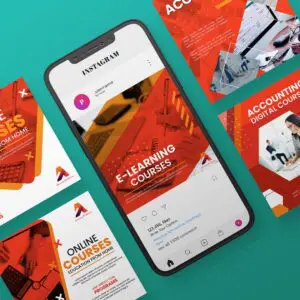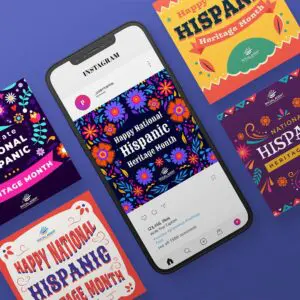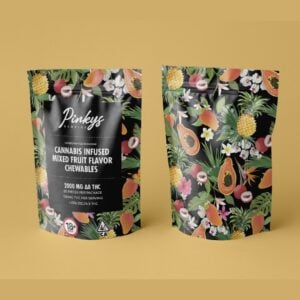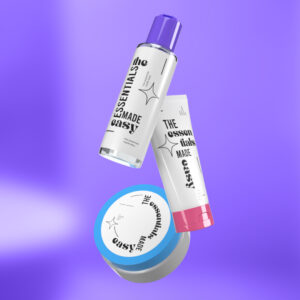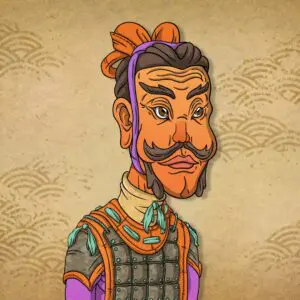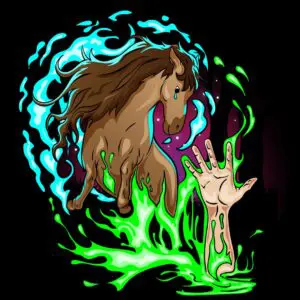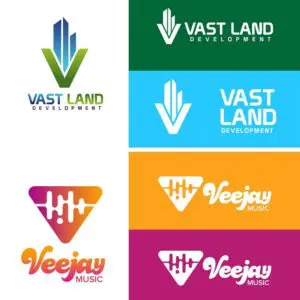 Graphic design as a service allows you to delegate all your design needs to a team specializing in various genres and expertise. From web design to logos, these designers can create them for you at a fraction of the costs of traditional approaches.
In short, graphic design as a service is a type of company that entrepreneurs and marketers go to to get visual assets. Most of these businesses offer unlimited design services that let you send requests for designs at a fixed monthly rate. They have a team of diverse designers ready to take on any type of marketing and advertising project.
Why Graphic Design as a Service is a Game-Changer for Your Business

Users of graphic design as a service have touted it as a game-changer for their businesses. This is because it revolutionizes the way they approach design and branding. These two are the most crucial parts of managing a business and also the most expensive.
With this design service, you'll have a pool of talented designers working for you and creating every imaginable design asset you will ever need. You will no longer pay for expensive software or go through the hassles of vetting staff for your in-house team. An excellent graphic design service will help you build a strong digital presence in the crowded marketplace.
Advantages of a Graphic Design as a Service

Graphic design as a service provides numerous advantages that can level up your business. The following are the top reasons many entrepreneurs use it:
Access to Top Designers – GDaaS connects you to a team of highly-skilled and experienced graphic designers. They are professionals trained in a variety of design styles and can take on various project types. They are also up-to-date on the latest design trends to ensure you have high-quality and impactful designs every time.
Time and Money Saving – GDaaS gets rid of the need to hire in-house designers that can only specialize in a few design types. You no longer have to find a freelancer whenever a new project comes up. It eliminates posting job ads, browsing through resumes and portfolios, and vetting the quality of their work. With a GDaaS, you only need to submit design requests and wait for your drafts.
Consistency and Cohesiveness in Your Designs – Working with only one team of designers lets you maintain consistency and cohesiveness in your designs and branding. This results in better brand recognition and professionalism which can help strengthen your brand's market presence.
Quick Asset Delivery – With GDaas, you can expect fast turnaround times for your projects. With Penji, our turnaround times are 24 to 48 hours and may take more for complex projects. You can rest assured that your marketing campaigns and other brand initiatives stay on track.
Originality and Full Design Ownership – GDaaS creates designs based on your specifications. This means they are customized and assure you of the uniqueness of the designs. You also have full ownership of them to free you from copyright worries.
Hassle-Free Design Resource – GDaaS offers a convenient way to get high-quality designs. You only need to write your design brief and send them references to what you want done. They'll take care of the design and will send you drafts ready for your approval. This allows you to focus on more crucial business matters.
How Does a Graphic Design as a Service Work?

What makes graphic design as a service appealing to many business owners and marketers is its straightforward design process. Below is how we do it at Penji:
Writing Your Project Brief – to let the design team know what you want, you'll need to write a project brief that will include all the details you wish to include in the design. The better you write the brief, the faster the designer can work on it with fewer revisions to have you prepare for your next project.
Auto-Assigning of Your Project – the system automatically assigns your request to the most suitable designer. If it's a logo you need, your brief will automatically go to our best logo designer. This ensures you get the perfect match.
Easy Collaboration – Penji has a user-friendly platform wherein design requests and communications with the designers happen. You won't have to wait and reply to long threads of emails that can be confusing most of the time.
Review and Revise – it's now time to let our designers work their magic. After 24 to 48 hours, you'll receive your first draft, which you can review right away. You can send it back for revisions until you get the design you want and need.
Download and Enjoy – once satisfied with the design, you can download it directly from the dashboard. You can now use it whenever and wherever you want.
While different GDaas work in varying ways, our design process at Penji is more efficient, affordable, and convenient for busy entrepreneurs and marketers. You won't have to allocate a considerable chunk of your time finding the right designers as it is already included in your Penji subscription. You always have the option to revise the project or request a different and more suitable designer.
Getting the Most Out of a Graphic Design as a Service

To maximize the potential of graphic design as a service, follow the strategies below:
1. Provide clear communication – ensure your project brief has all the details the designer needs. Ideally, they should already be working on your project instead of using their time to ask you for additional information.
2. Check the progress of the project regularly – it would help if you check in on the project to monitor its progress. Engage with the designers and give feedback if necessary to help facilitate the faster turnaround of your project.
3. Trust your designer's expertise – give your designer a chance to incorporate their knowledge in your designs. This will save you time while getting consistency across all design assets.
4. Send multiple projects at once – this allows you to have your design completed one after the other. Your designers no longer have to wait for your next project, and they can instantly work on what's next on your list. This saves you precious time and keeps the designers continuously working.
5. Provide references – to make your designer understand your request better, you can send them images or links they can use as references. This will give them an idea of what you want precisely to get your request done right the first time. This allows for faster turnarounds and saves you time and money, too.
A Few Graphic Design as a Service Examples You Can Consider
If you're new to using this type of service, finding the most suitable one for your business can be overwhelming. Below are a few great examples of companies that offer it:
Penji

Offering unlimited graphic design services AND unlimited revisions, Penji is your best bet. Not only are our rates affordable, we have a team of professional graphic designers who specialize in a wide array of genres. From web design to social media graphics, we have designers proficient in them.
To prove our dedication to bringing you only the best designs, we offer unlimited revisions. You can send as many edits as you need. Our designers won't stop until you get the design you need, want, and deserve.
Fiverr
Another graphic design as a service company, Fiverr, initially lets you get design assets for only $5. Today, it has progressed to offering various services at different price points. Unlike Penji, it is not a subscription model. You have to find your designer among the many on its database.
99designs
An online platform that connects entrepreneurs and marketers with freelance graphic designers, 99designs is worth considering. You can find graphic designers on it through design contests or one-on-one design projects. While it is home to thousands of designers, you'd still do the vetting, hiring, and training for them.
Looka
Previously known as Logojoy, Looka is an excellent graphic design as a service option. It uses AI technology to create logos and other branding materials. It can create logos, brand kits, and other visuals related to branding. However, their services stop there. You won't be able to request other design assets, such as web design and custom illustrations.
VistaCreate
A cloud-based graphic design software, Crello is a creative tool that lets you create graphic designs in minutes. It has a comprehensive library of templates that are fully customizable. It gives you access to millions of royalty-free files. However, this may not give you unique results that can help with differentiation.
Upwork
This GDaaS works the same way as Fiverr, where you browse through designers' portfolios to find a candidate for your brand. Upwork is primarily a freelance platform that lets you find workers for a wide range of services, price points, and expertise. While they have a huge database of designer portfolios, finding one can be time-consuming.
Final Thoughts
Graphic design as a service has certainly disrupted how businesses get their visual assets. It is here to stay, offering many benefits that help companies soar to greater heights. The only thing you need to think about is finding the perfect fit for your brand.
And you have already found it in Penji. Work with us if you want affordable and accessible graphic design. Watch our demo video here to know more. Better yet, click on this link to get our amazing designers working for you.