Try to rack your brain for a second and think of the most effective social media ad campaigns you've done. What's something in common with all of the campaigns? Also, what's something unique from all the successful campaigns? Nowadays, it's a must for marketers to diversify campaigns for social media to grab attention.
With the competition getting fiercer by the day, marketers must whip up the most creative social media campaigns. And if you're out of creative ideas, good thing you landed on this article.
Gain inspiration from 15 of the most successful social media advertisements from famous brands.
1. Airbnb's We Are Here Campaign
Roughly 50 percent of marketers consider video marketing as the advertising type with the highest ROI. And Airbnb marketers get how video marketing can bring in more bookings.
They launched the We Are Here Campaign showing live videos of what customers can do in cities around the world. This campaign works because of the real-time tours and ideas that answer many of Airbnb guests' inquiries. It's a perfect way to showcase the beautiful sightseeing destinations plus give validation on just how fun it is booking with Airbnb.
2. Starbucks' Unicorn Frappuccino Campaign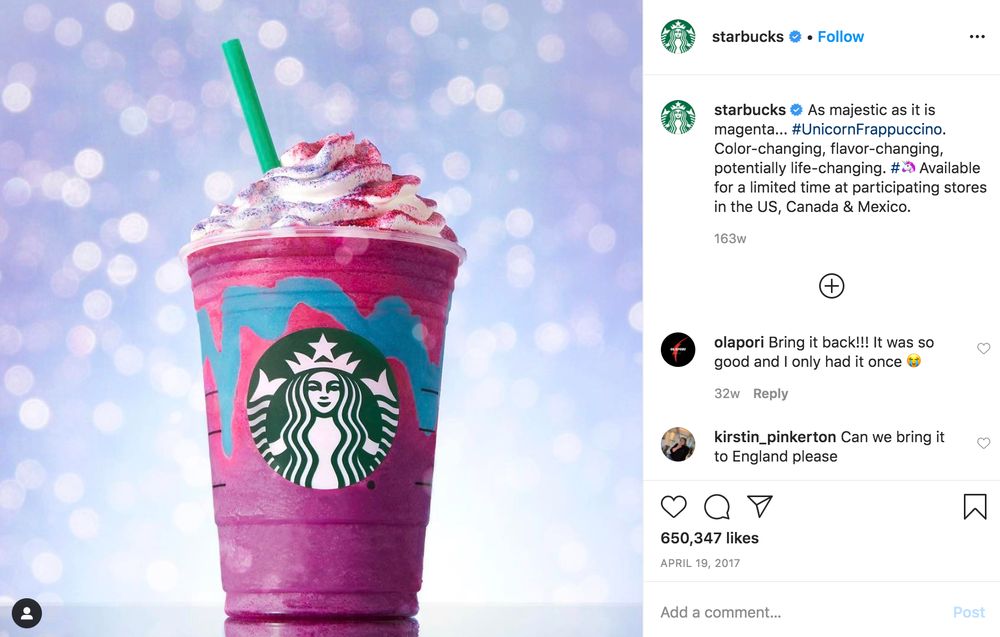 Starbucks banked on a sense of urgency for their Unicorn Frappuccino Instagram campaign. That's why this is one of the most effective campaigns for social media to date.
Advertising a limited edition Unicorn Frappuccino for one week, everyone wanted in on the scarcity. Starbucks fans felt they were "missing out" if they didn't post the Unicorn frap on Instagram. In turn, a barrage of Unicorn Frappuccino pictures contributed to the campaign's success. Not to mention, Starbucks's sales.
3. Make-A-Wish's BatKid Campaign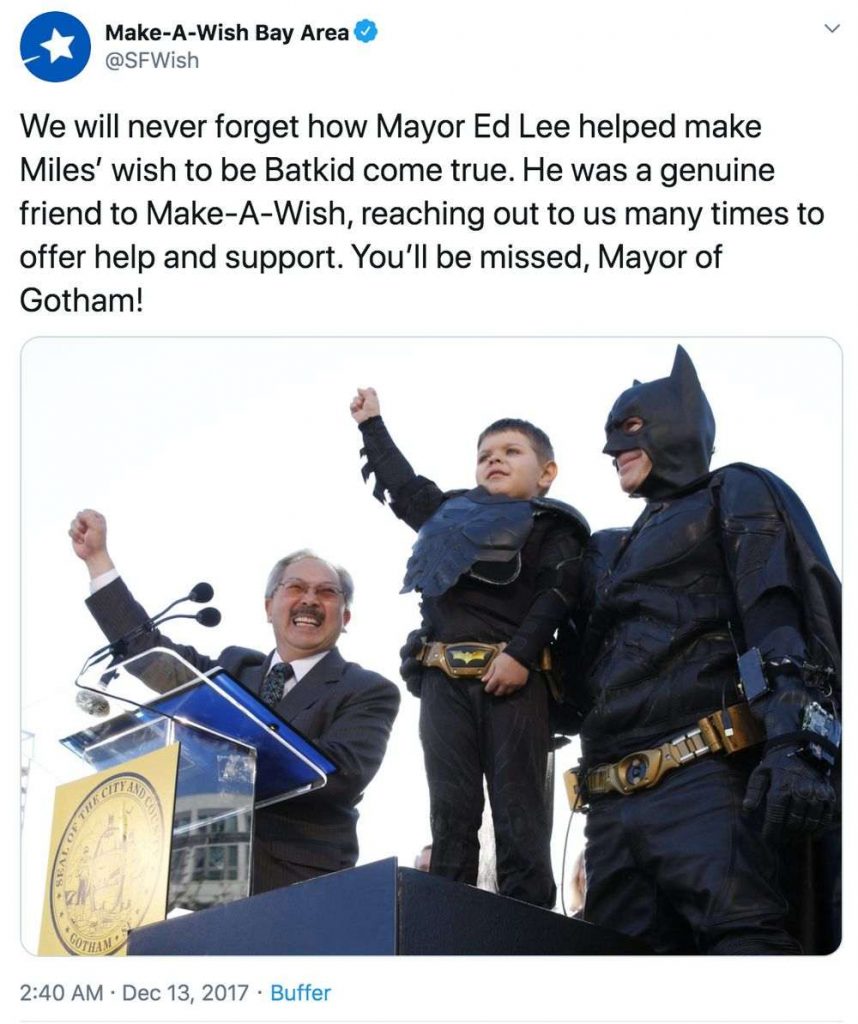 Make-A-Wish's BatKid Campaign will make it seem like you're chopping onions. This social media campaign is successful because of emotional marketing.
It's about Miles, a boy battling leukemia with a wish of becoming the real Batman. And due to its emotional appeal, people supported this ad all the way. This campaign taps into various social media channels. The success garners over 23 million Instagram impressions, over 500,000 tweets, and 16,077 website visits.
4. Wix's Melt the Ice Campaign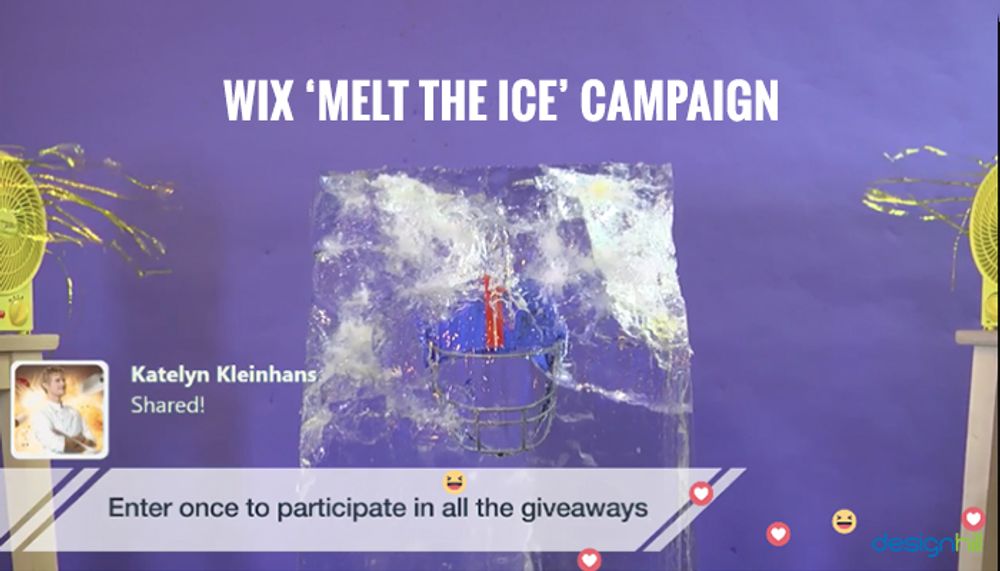 Wix's Melt the Ice Campaign is one of the most innovative and interactive campaigns on social media. Wix is known for building websites from scratch without technical skills. And in this campaign, they create a game inviting participants to "Melt the Ice."
Inside the ice is a football helmet, and to win, they have to point the fire at the block of ice continuously, so it melts. The only rule is to change their profile picture to Chez Feliz and tune-in to the live video stream. Wix had $50,000 in store for the lucky winner.
5. Adidas' #Orginalis Campaign
If there's no other way you can beat your competition, rely on influencer marketing, and you can move mountains. Although micro-influencers are easy and affordable to work with, macro-influencers undeniably bring home the bacon.
Adidas partnered with Snoop Dogg, Desiigner, and Stormzy for their #Orginalsis campaign. Creating a YouTube video with the message "I did it my way," this campaign is truly a success.
6. Deadpool's Digital DVD Campaign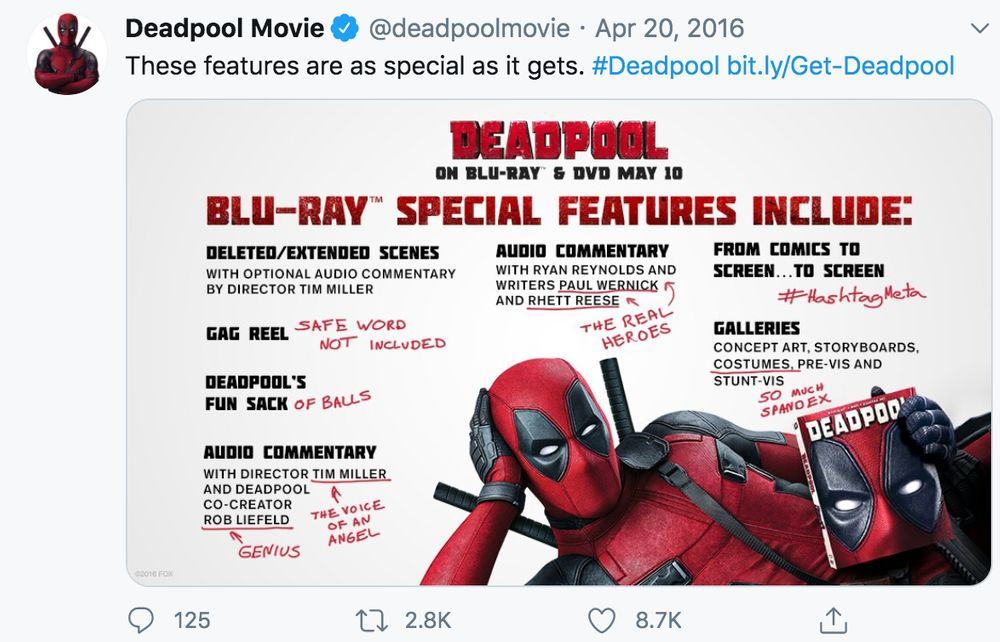 Merely creating compelling graphics for your social media campaigns isn't enough. You have to figure out what message you want to convey to your audience. And from there, you sprawl it across all channels via graphic design, copy, and smart marketing. And this is the reason why Deadpool's Digital DVD Campaign was a success.
The movie prepares to release the Bluray version of the film on DVD. So they create a multi-channel campaign to show Deadpool's cunning ways — including a Snapchat filter.
7. Billie's Project Body Hair Campaign
Billie is a startup that mostly caters to women. Over the years, they've seen how women are paying more for razors to get rid of their body hair. But they wanted women not to feel alienated for having body hair.
Their Project Body Hair video showcases women with body hair and offers them the Pink Tax Rebate. This is a referral program exclusive for their female audience. Overall, women empowerment is the main ingredient that created a buzz online.
8. IHOP's IHOb Campaign
Campaigns for social media should be creative enough to get people talking. And IHOP thought of this to get engagement. They changed their name to IHOb for a week in 2018.
They then asked their fans to guess what the "b" meant. In turn, they received over 30,000 answers and 15,000 retweets after the revelation. More importantly, they sold four times more burgers due to this stunt!
9. Dove's #RealBeauty Campaign
Dove is a leading brand that advocates empowerment and body positivity. And over the years, their campaigns have been a success because of their advocacies. Their #RealBeauty campaign garnered an award by AdAge as one of the top 100 campaigns in the 21st century.
10. TweetingBra' Breast Cancer Awareness Campaign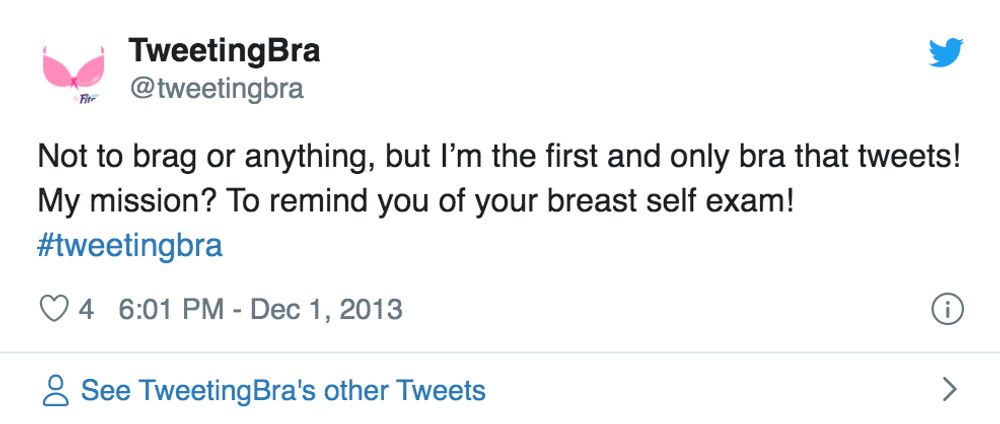 A smart marketing tactic could be as simple as clever copywriting. And because of that, this TweetingBra campaign accumulated attention from women during Breast Cancer Awareness month. It's a simple Tweet to remind women to complete their monthly checkups.
11. Eggo's Stranger Things Campaign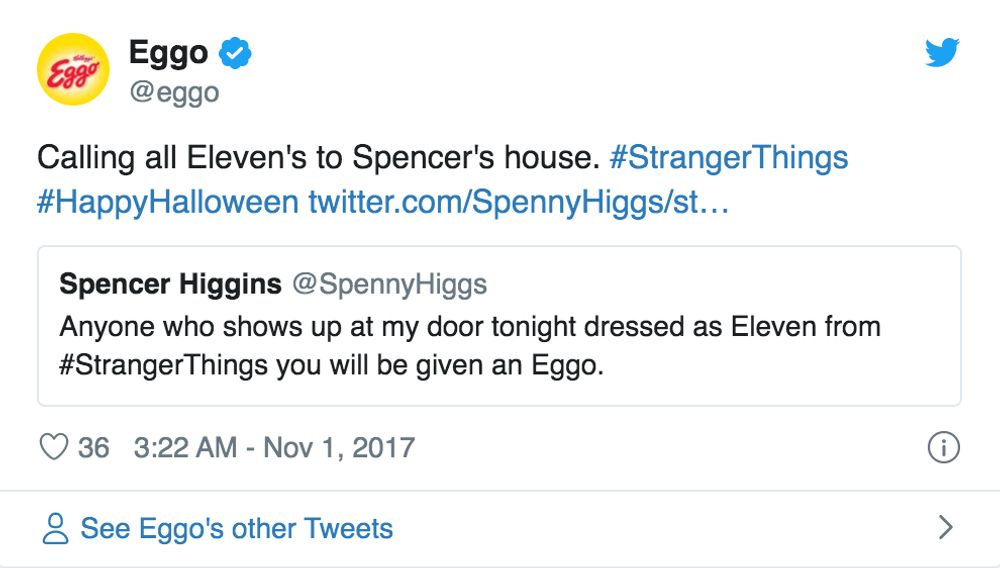 Relevance and trends are the keys to effective social media marketing. And Eggo leverages Stranger Things' character Eleven due to his love for Eggo.
When crafting campaigns for social media, try to check current events and trends, and work your advertising around it.
12. Spotify's #2018Wrapped Campaign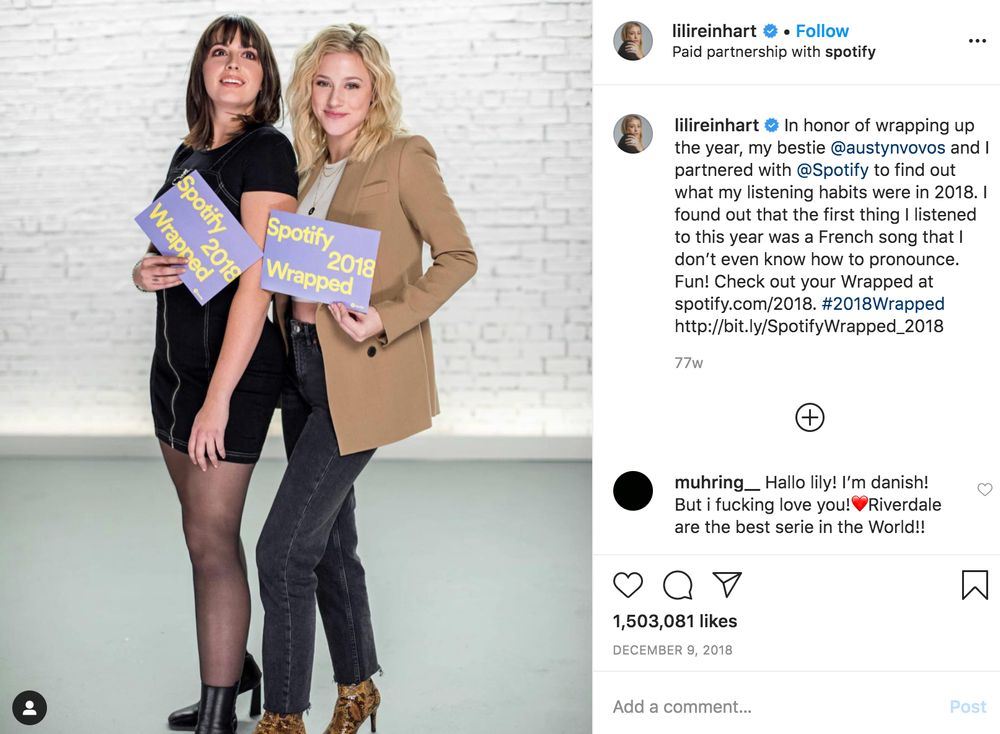 Using analytics and personalization is crucial for your marketing approach. People want to feel valued by their favorite brands. And that's why Spotify's #2018Wrapped campaign was a success.
They created a custom playlist for users and chose the top 100 songs they listened to from the previous year. This is personalization at its best!
13. IR's Lead Gen Forms Campaign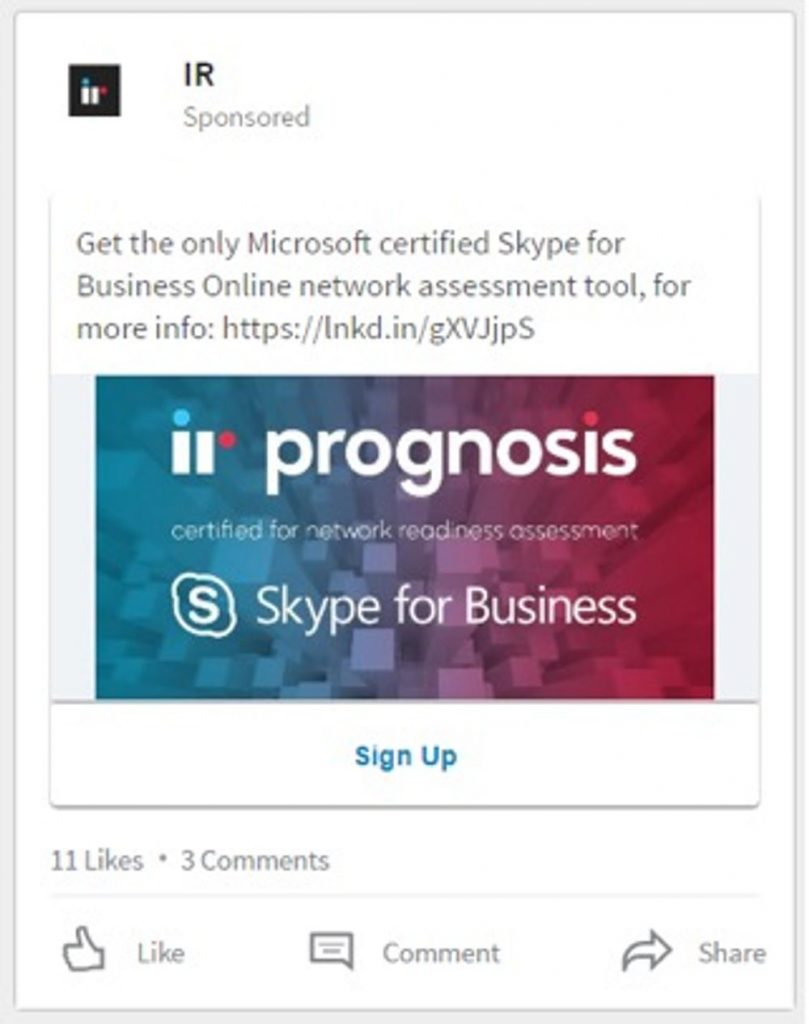 Paid campaigns on social media could be your last resort when increasing conversions and garnering leads. And IR takes their lead gen forms up a notch by pre-filling it with the prospects' details. This works because it offers a seamless user experience.
14. Adobe's Infographic Campaign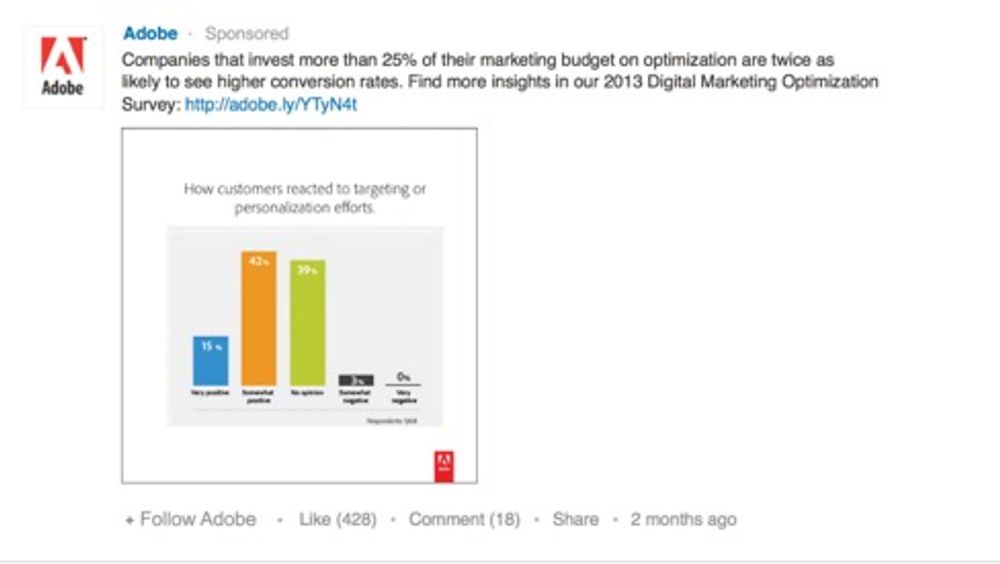 Valuable campaigns for social media still work to this day. And this is why Adobe leveraged the power of data, research, and video. By paying for sponsored content, they show other marketers how infographics bring brands credibility and authority.
15. Disney's InstGaston Campaign
Disney's InstGaston campaign banks on exclusivity to win more interactions and engagement. A movie premiere isn't open to ordinary fans. And Disney wanted to make their fans feel they're part of the Beauty and the Beast premiere. By uploading Instagram videos of Gaston, Disney fans will likely tune-in to the premiere virtually.