One of the perennial demands after establishing a small business is graphic design. Entrepreneurs and marketers need graphics and illustrations for company assets and advertising collateral. Unfortunately, some skimp on graphic design due to a shoestring budget. But little do they know you can make graphics for free using a popular graphic design tool, Canva. So how to make graphics on Canva for free? Here's a step-by-step guide for newbie entrepreneurs and marketers without design experience.
Don't want to DIY your marketing designs? We offer a 15 percent discount if you wish to work with professional designers to create your small business graphics. So browse until the end to get that limited deal. Let's get started!
Step 1: Identify the design project
The first step is to determine what kind of design project you're creating. Sit down with your team and think about the marketing or branding design details. Creating a design brief is vital for an excellent and accurate outcome.
A design brief is an essential part of the design creation process. It's a document that covers all details, branding guidelines, company information, and the project scope. Write down the design specifications on the design brief and refer to it as you go along the design process.
Step 2: Sign up for a free Canva account
Signing up on Canva gives you access to many templates and tools to create stunning visuals. Although you get access to excellent features, there are limitations when using the free account. First, you can't adjust the compression settings for images. Also, you can't download the designs in SVG or PNG with transparent backgrounds.
Finally, the free Canva account only allows you to upload up to 5GB of media. If your small business can make do with this setup, upgrading to the premium offer is unnecessary. However, as your small business gains traction, you might want to get more built-in templates and powerful features for better visual communication.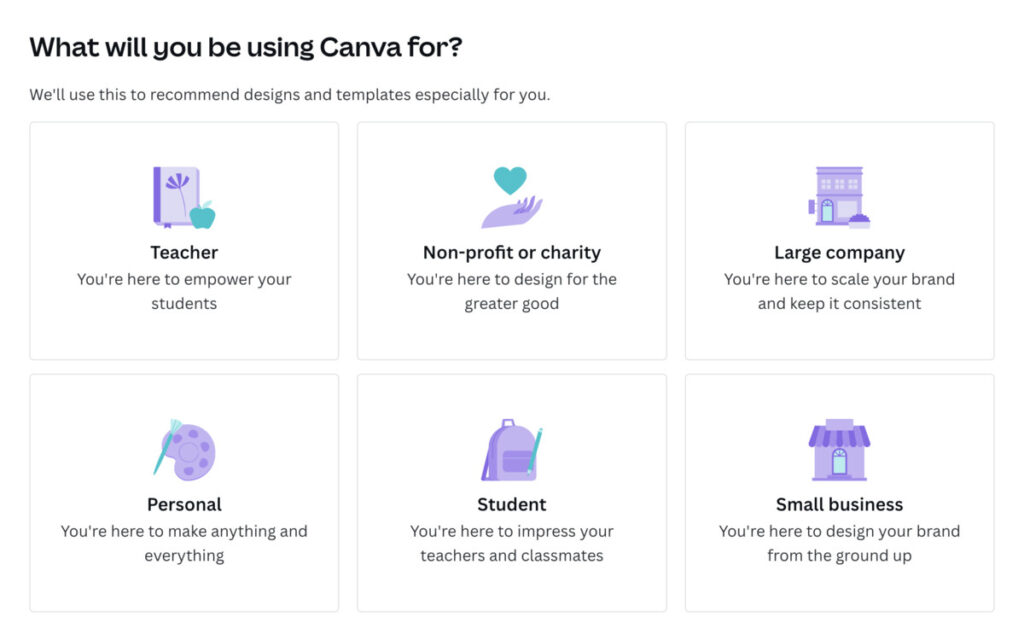 Once you go to the dashboard, Canva welcomes you with a popup asking what you use the platform for. For this article, we'll create one for your business's social media advertising post.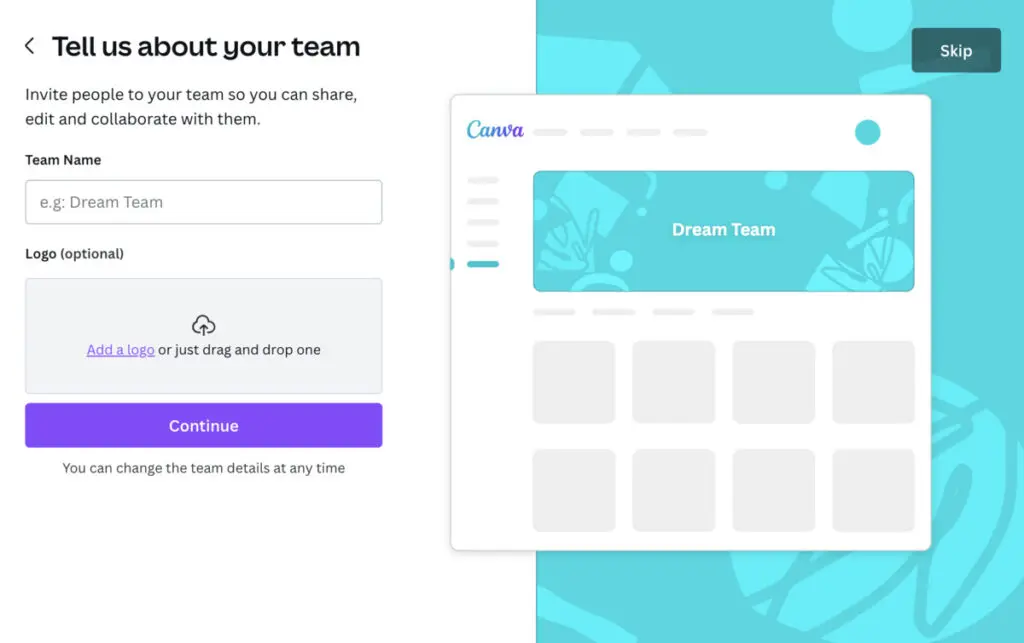 Then it will ask you for details about your company. You can fill out the fields or Skip this step.
Step 3: Choose the project type and dimension
Choose the type and dimension of your project:
Docs
Whiteboards
Presentations
Social Media
Videos
Print products
Websites

You may also click More for other project types. Once you've chosen the type, it will show you the different subcategories in various size dimensions. Let's create a social media post for your Instagram Story with 1080 x 1920 px dimensions.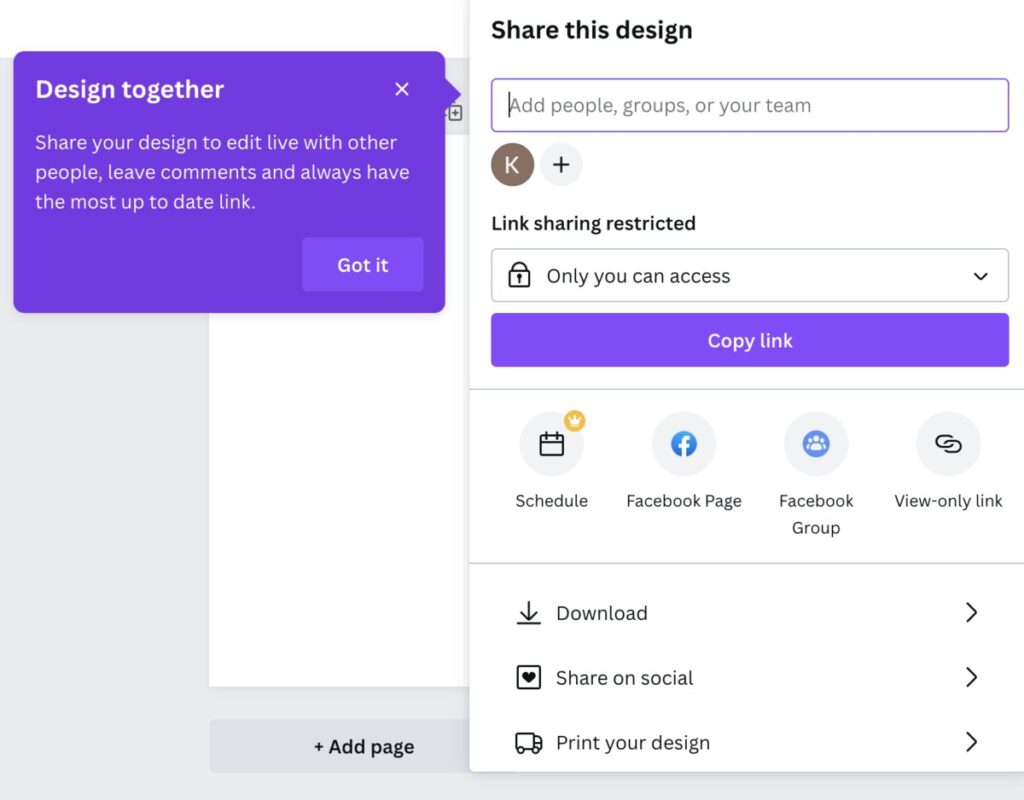 You can share the design so your team can edit it live and leave comments.
Step 4: Choose a template
So this is where it gets exciting when you're learning how to make graphics on Canva. You get a blank page and templates with various tools on the right side.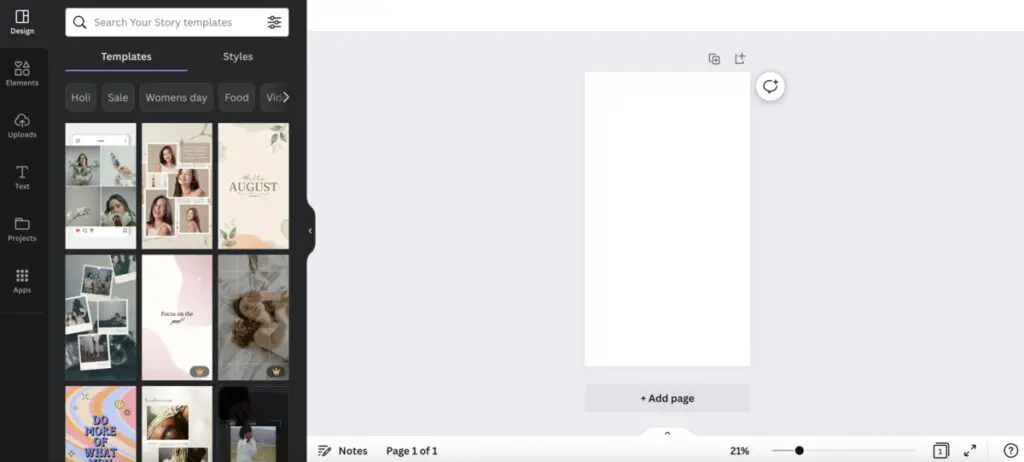 Choose a template that matches your overall marketing message and goal. Make sure the graphics are relevant to your branding and message. The images strengthen your copy, so ensure you choose the most appropriate one.
You can choose between a plain-colored background or something a bit busier, with many design elements. Choosing the graphics is tricky because it can make or break your design. Although working with professionals is recommended, DIY works if you follow graphic design trends, practices, brand guidelines, and color psychology.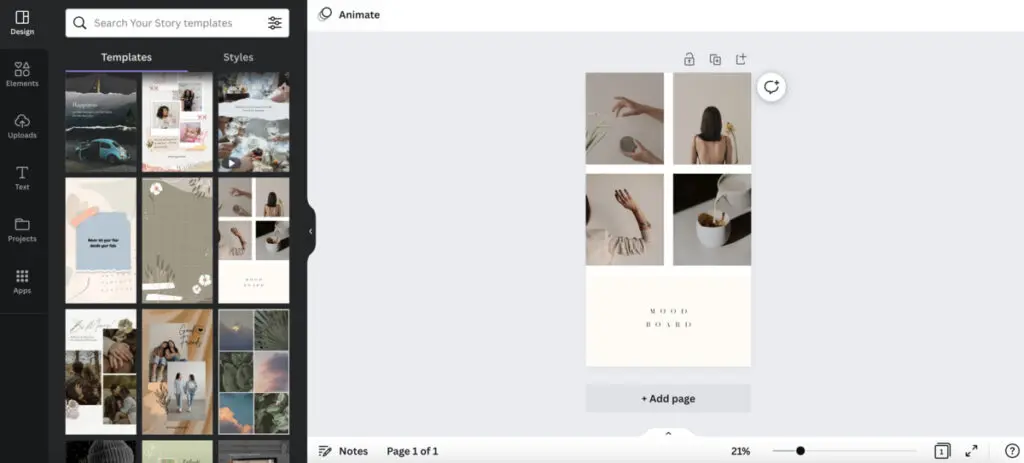 So, let's say you're running a small cosmetics company and want to promote a newly published blog. This template looks suitable, with subtle and neutral colors, a grid, and a simple message underneath.
Step 5: Select suitable typography
You will see a text box on every template that you can customize. Refer to your brand guidelines and see what fonts your company uses. If the font isn't available on Canva, choose the most similar one. The important thing is to keep everything consistent.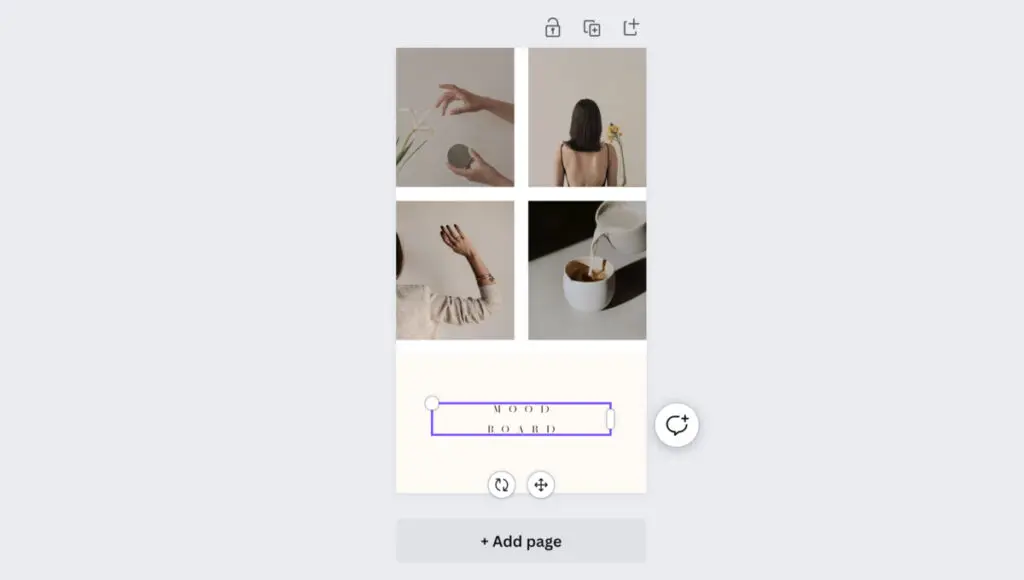 Click the text box and type in your copy.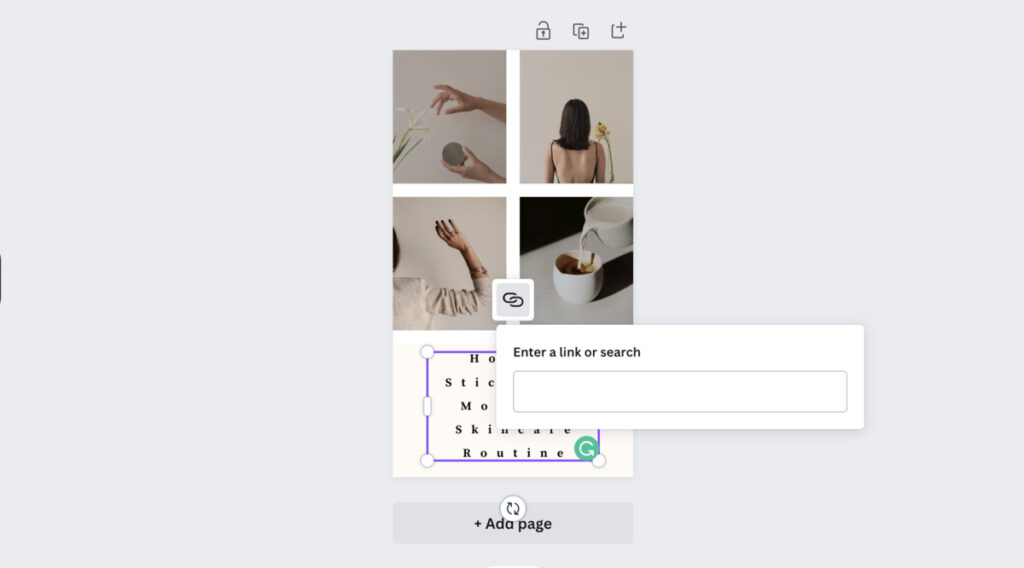 You can even link the text directly to your blog, making it easier for readers to click and read.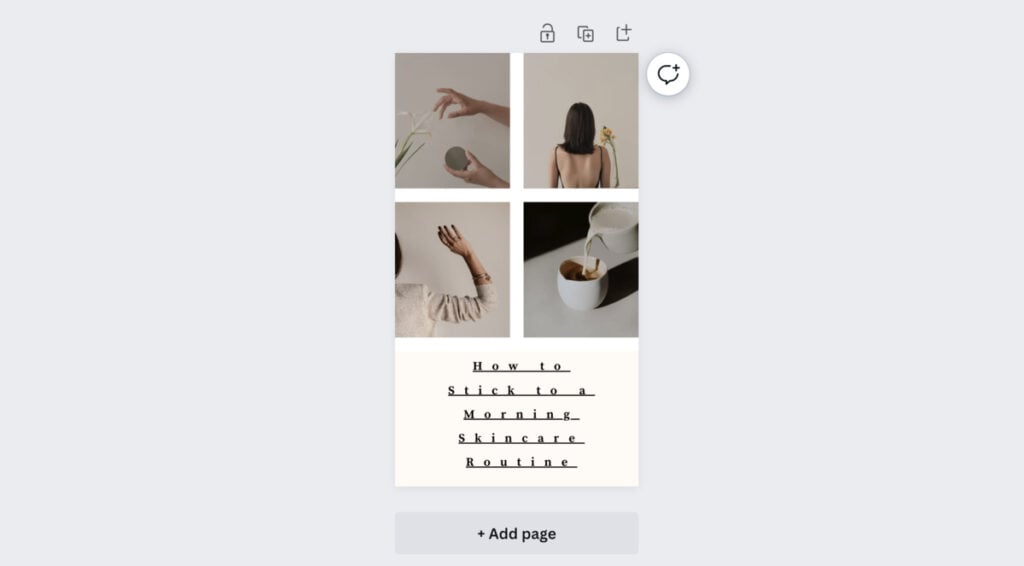 This is the project's first draft, which already looks good. However, you can always change some design elements.
Step 6: Change background colors
If you want to spruce up your design, you can change the background colors on some components. For this, I changed the background of the text to keep it consistent with the other image backgrounds.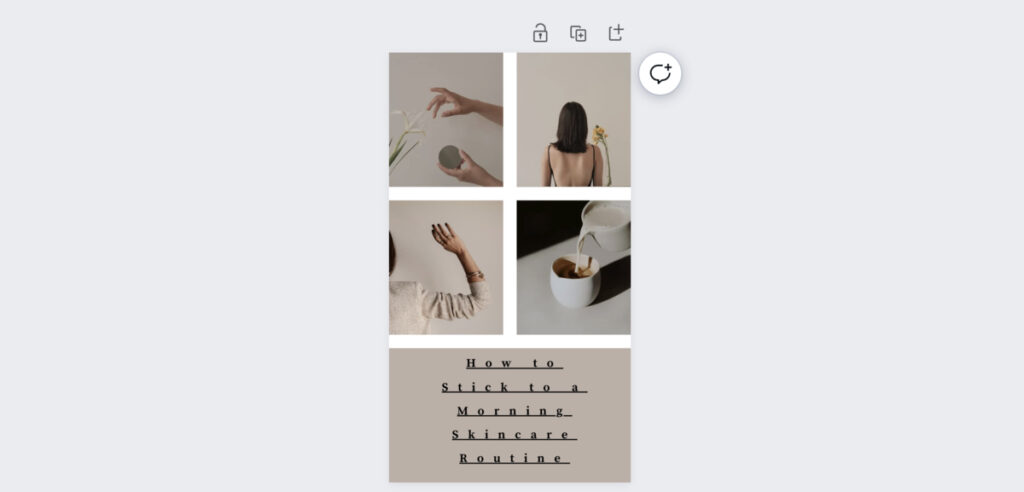 Step 7: Edit the image
You may customize the template to make it yours solely by clicking Edit Image on the top toolbar. You can change the brightness, contrast, saturation, filters, and stock images.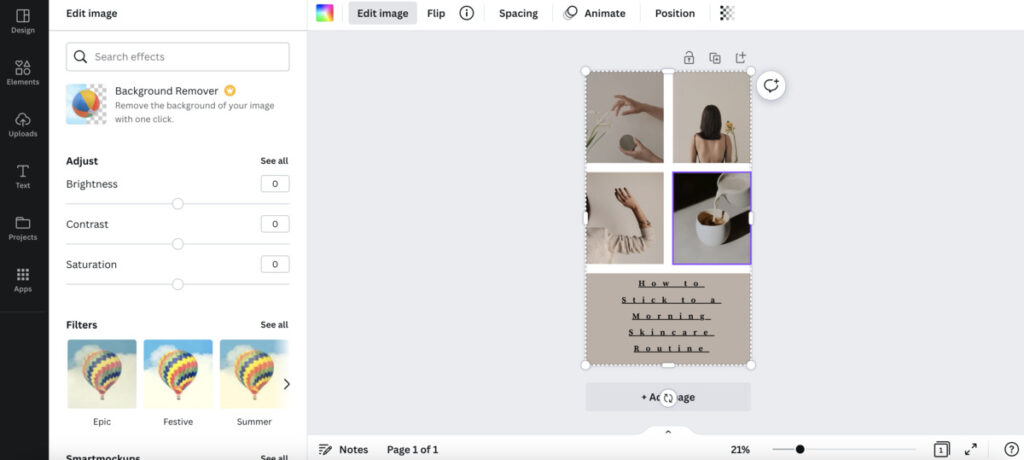 If you want to add an image from your computer, click Uploads in the left vertical toolbar. You can drag the file from your computer to Canva or connect other tools to store the images.

Step 8: Download and share
Click the Share button on the upper right corner, and click Download. Choose the desired file type.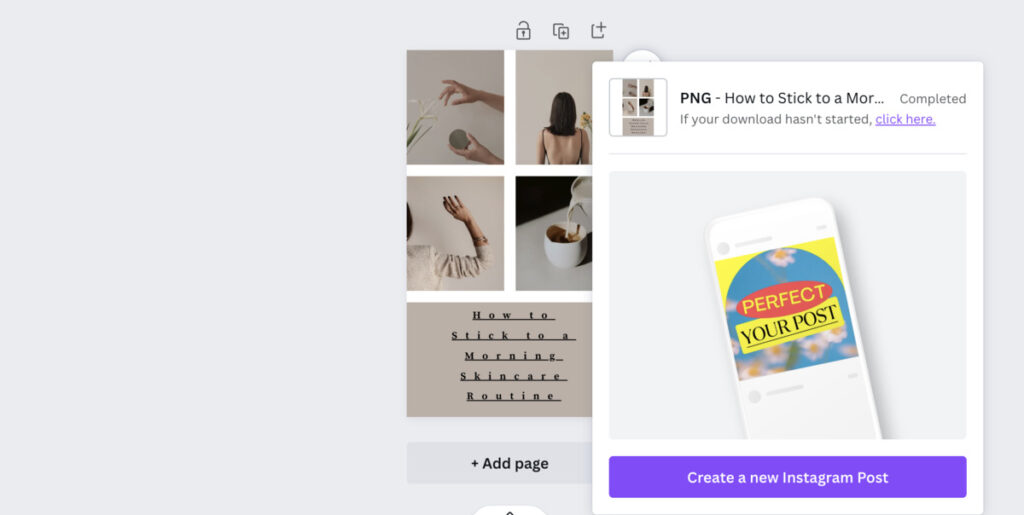 You may also download and share directly to your Instagram account by clicking Share on Social instead of Download. And you will be asked how you want the image published and given social media platform choices.
You will also be asked if you want to post the image immediately or schedule it. Click Continue and scan the Canva mobile app QR code with your phone's camera to download the app.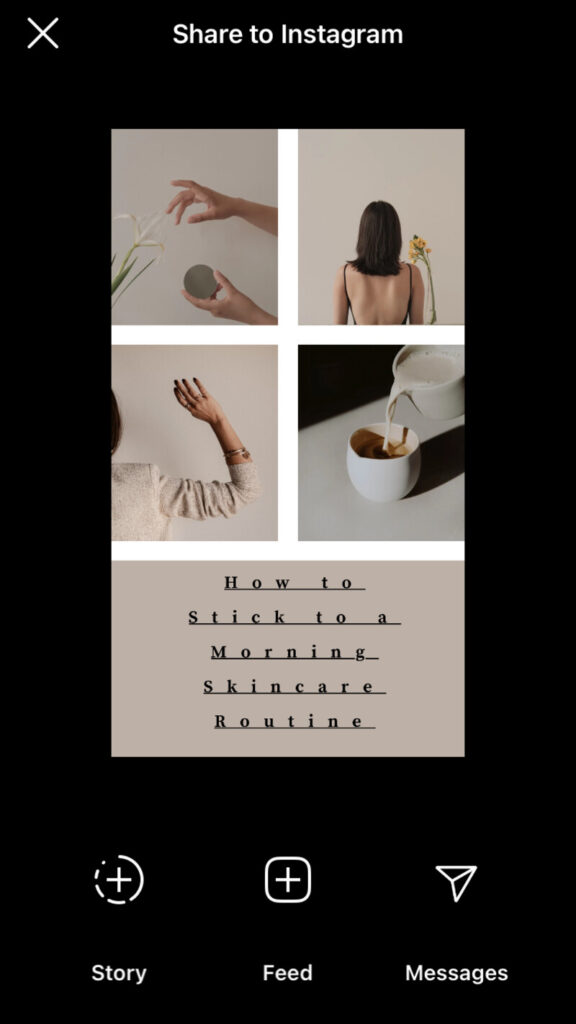 Once you open your Canva mobile app, this will be the final design outcome that is share-ready on your Instagram profile!
Get Hassle-Free and Quality Graphics Made by Professionals
DIY marketing designs are acceptable if you've just started a new business. However, once your business expands, you'll have so much on your plate, and graphic design creation will seem like a burden. Don't fret. We're here to help.
Penji takes the burden off your shoulders and handles all your company's design needs in four simple steps:
Log in to Penji's custom design platform and submit the design brief
Wait 24 to 48 hours for the first draft
Use the point-and-click feature for unlimited revisions
Download and save the file
If you want to try hassle-free graphic design, we offer this 15 percent discount today. Sign up now and experience quality, efficient, affordable graphic design you've never imagined!