There's a growing need for on-demand services. This includes on-demand graphic design. But does a subscription-based graphic design service fit your business needs? We've compiled some pros and cons to weigh if an unlimited graphic design service is a good investment.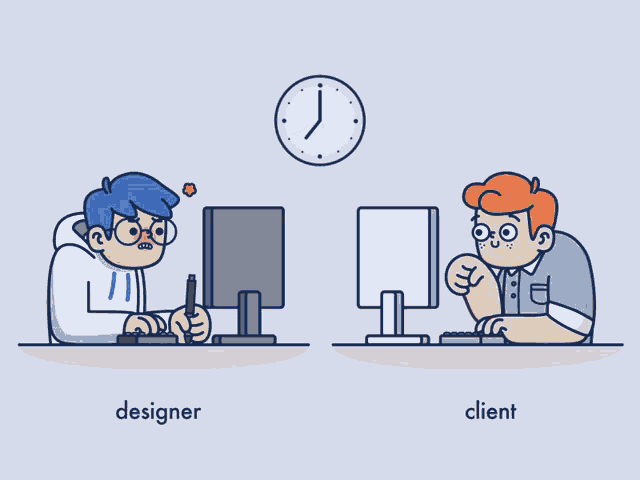 3 Reasons Why Companies Outsource to Unlimited Graphic Design Services
Have you ever had to outsource business tasks such as accounting or copywriting to a professional in that field? Unlimited design services are not that much different.
Getting an on-demand graphic design service simply means outsourcing the creative work to an expert in that area. Here are a few reasons why many ventures turn to unlimited graphic design services:
1. They don't have an in-house designer
Getting all the designs you need is easy if you have a designer on your payroll. After all, that's exactly what you're paying them for – the convenience of having an in-house designer. Unfortunately, not all ventures have the capacity to hire a full-time graphic artist.
For one, the hiring process can be too much of an expense to shoulder for young ventures. This is especially true if they're still in the process of trying to gain initial traction. Ironically, though, businesses in these early stages need good-quality visuals to hit the ground running.
2. They don't have the time to look for a freelancer.
Getting dirt-cheap services from freelance designers is great, for sure. Any new entrepreneur would be happy to get a logo for $5. But there exactly lies the problem. Yes, you can get a logo for $5, but that doesn't mean it's good quality.
Needless to say, finding a pro freelance designer these days is like looking for a needle in a haystack. With too many people claiming to be design experts in job marketplaces, finding one means spending loads of time going through dozens of portfolios.
3. They rely on visual assets to market their brand.
Ventures geared for growth know just how crucial it is to have the right visuals. For instance, research published by Association for Computing Machinery tells us 94 percent of clients' first impressions come from design. That being said, it pays to invest in visual design that is not only pleasing to the eyes but also stimulates the mind and touches the hearts of the audience.
And since not all marketers can learn the ropes of visual design, outsourcing it to a pro is the best option. Not only will it give them top-quality materials, but it will also allow them to focus their time and energy on other efforts to grow the business.
Pros and Cons of On-Demand Graphic Design Services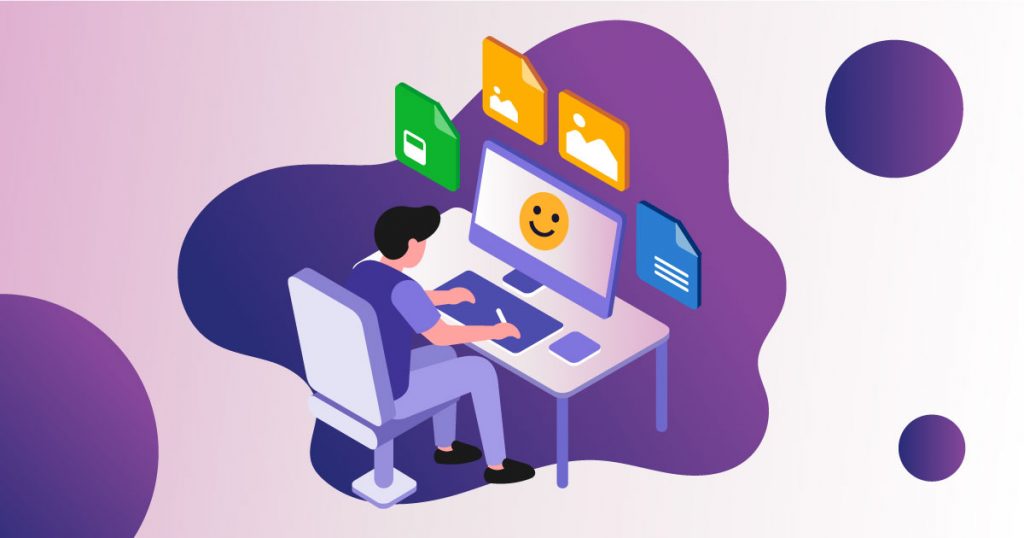 An on-demand graphic design service works just like other cloud-based services. You can subscribe when you need it, and cancel anytime when you no longer have design requests. So what should companies expect from on-demand graphic design services? Here's a list of the pros and cons of on-demand graphic design:
Pros:
1. Saves time
If you need customized images for your blogs, social media channels, or websites daily, an on-demand graphic design platform saves you a lot of time. Penji takes pride in its promise of a 24 to 48-hour delivery. The first draft is delivered after 24 hours. For more complex advertising designs, first drafts are submitted within 48 hours.
If your company has a steady stream of design projects, this process cuts the time in half for requests, revisions, and overall waiting time.
2. Versatile skills
Another great advantage you can get from hiring on-demand graphic designers is that you get varied skills. Although most of these graphic designers go through a rigorous recruitment process, some are skilled in one field more than others.
When hiring freelancers, you'll have to sort through all of their skills and portfolios to get versatility. And the disadvantage is that sometimes, freelancers have limited experience in handling various design types.
3. Unique and customized designs
Standing out on social media or any online channel is tricky when brands use stock photos. Although they're complementary elements to blogs, custom images maintain branding consistency. When subscribing to an on-demand design company, you can have images that are uniquely yours compared to ready-to-use templates or stock images.
4. High-Quality Designs
Aside from unique and customized images, you can expect high-quality designs from this type of service all the time. Because on-demand graphic design's lifeblood is their designers, they have a stringent hiring process. Penji hires the top 2 percent of the best graphic designers only.
Designers must be knowledgeable enough to handle any kind of design project. Every graphic design submission must be created around quality, design psychology, and market trends. And that is one of the benefits of an on-demand graphic design membership because of the designers' varied expertise.
Get a taste of unlimited design
custom designs for a flat monthly fee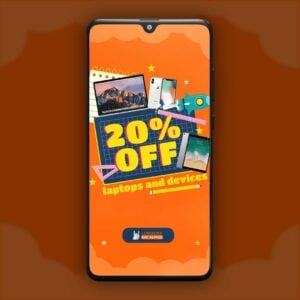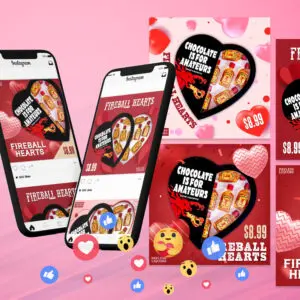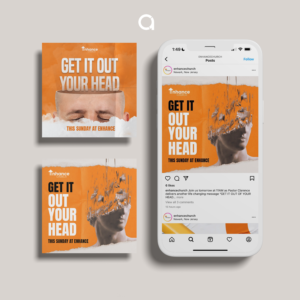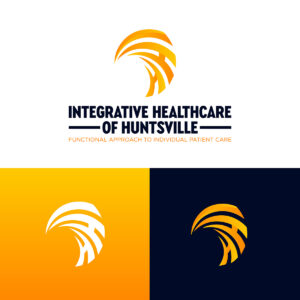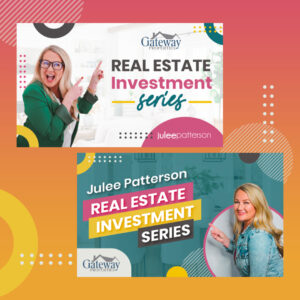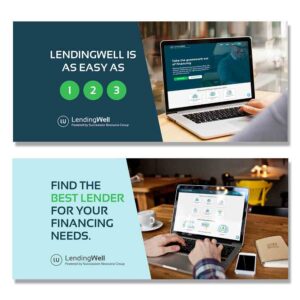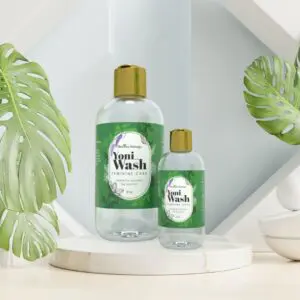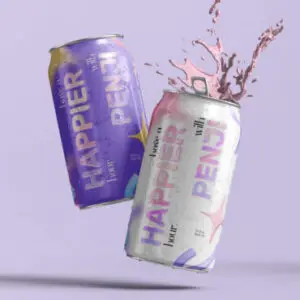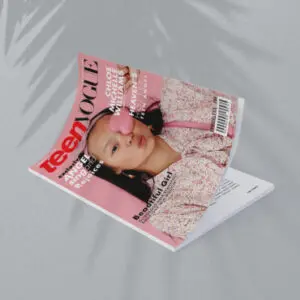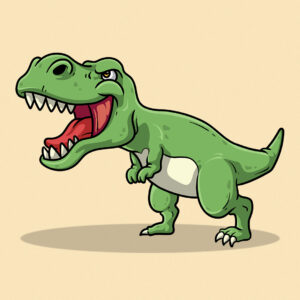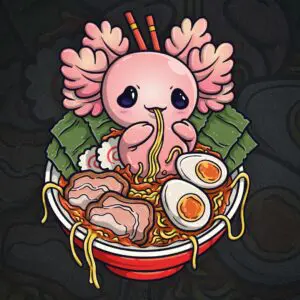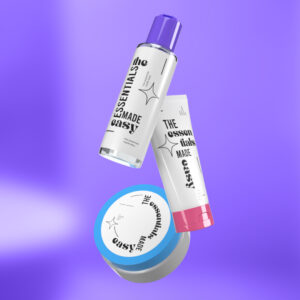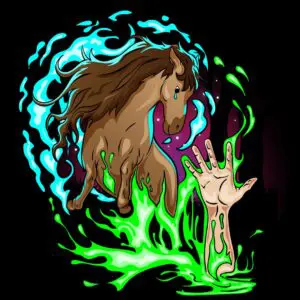 5. Unlimited designs and revisions
Freelance graphic designers work with multiple clients and probably prioritize the high-paying ones. Although you're paying them either by the hour or per project, you can't expect a fast-paced flow. In turn, this cripples your marketing operations.
Working with on-demand graphic designers is efficient and quick. Because you can submit three designs simultaneously, you can have more designs finished than working with freelance designers.
On top of that, an unlimited graphic design service wouldn't be right without unlimited revisions. You can request revisions until you're 100 percent happy with the design — without additional charges!
6. Easy sign-up and cancellation
Because on-demand graphic designs work like cloud computing, it's easy to sign up and cancel. This system is suitable for startups or even agencies that experience an overflow of tasks.
Moreover, signing up is easy. By visiting the company website, you can subscribe to a month of quality work in a snap of a finger. No more scouring for designers' portfolios from an online job marketplace. Additionally, you don't have to interview each freelancer to find the most suitable one!
Lastly, there are no contracts, so cancellation works like a breeze. Just wait until your month is up and cancel anytime, with no questions asked.
7. 30-Day Money-Back Guarantee
Subscribing to on-demand graphic design services allows you to try them out before committing. After 30 days, if you're not happy with the service, you can cancel anytime and get your money back. We all know freelance graphic designers don't offer trials. Once you request a design, expect a ticking bill until the design is completed.
Create smart, effective campaigns efficiently

Meet your conversion goals using visuals that stand out

I need this!
Cons:
1. Getting different designers assigned to projects
Hiring freelancers means working with the same designers for a myriad of similar projects. This can be advantageous, so you don't have to mention the brand guidelines over and over again. The only con when using on-demand graphic design services is getting different designers assigned for projects. However, you always have the option to request your favorite designer on a specific project.
2. Not good for one-off projects
Since an on-demand graphic design service has a monthly subscription-based scheme, it's not suitable for one-off projects. You'll end up paying more compared to hiring a project-based freelancer.
How Much Does On-Demand Graphic Design Cost?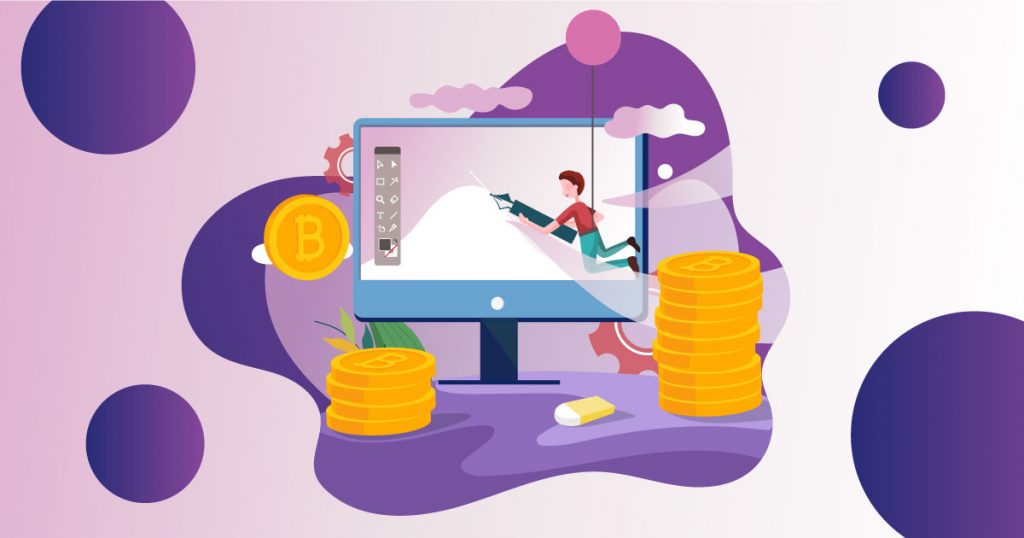 Now comes the most crucial part of subscribing to unlimited graphic design services — the cost! Companies that work on a shoestring budget could face the hurdle of settling with shabby graphic designs.
Templates, stock photos, DIY tools, or inexperienced freelance designers could be the quickest route. However, what they don't realize is that an on-demand graphic design service can provide quality, efficiency, and affordability. Here are the pros and cons of the cost of on-demand graphic design:
Pros:
1. Flat monthly rate
Subscribers only have to pay a flat monthly rate to get the ball rolling. In return, clients get unlimited designs and revisions. It doesn't matter if you request 10, 15, or 50 designs in a month. You're billed a fixed monthly rate.
2. No billing surprises
Expect that there are no additional fees such as payment processing fees, commissions, or overtime fees. You no longer have to track hourly fees or various rates for projects. Expect to get the same deduction on your card every month.
3. More affordable
Subscribing to an on-demand graphic design service is more affordable than paying freelancers hourly rates. According to the U.S. Bureau of Labor Statistics, the average graphic designer's hourly rate is $25. Given freelancers have an eight-hour shift, that is a total of $200 per day. And that's just an entry-level rate!
On the flip side, most online marketplaces have an escrow payment system with added fees. More often than not, these fees are passed onto the clients, adding up to higher payments.
With on-demand graphic design, you get a flat monthly rate of around $400 to $1,000 per month. Overall, the total design expenses will come out cheaper when using on-demand graphic design.
4. Billing is fast and easy
Billing is easy and fast as well. If you decide to continue after a month, the monthly rate is automatically deducted.
Cons:

1. Cost doesn't compete with 5-dollar logos
Some online job marketplaces offer logo design for as low as $5. True enough, some companies on a limited budget might go for this to skimp on graphic design.
2. Automatic deduction might not work for some companies
Some ventures that are still working with rolling budgets might not find the automatic deduction helpful. A rolling budget is a budget extended for another month or quarter. That's why this type of budget ensures careful budget planning. And a fixed monthly deduction might add to their overhead expenses and might not fit within their rolling budget.
How Does On-Demand Graphic Design Service Process Work?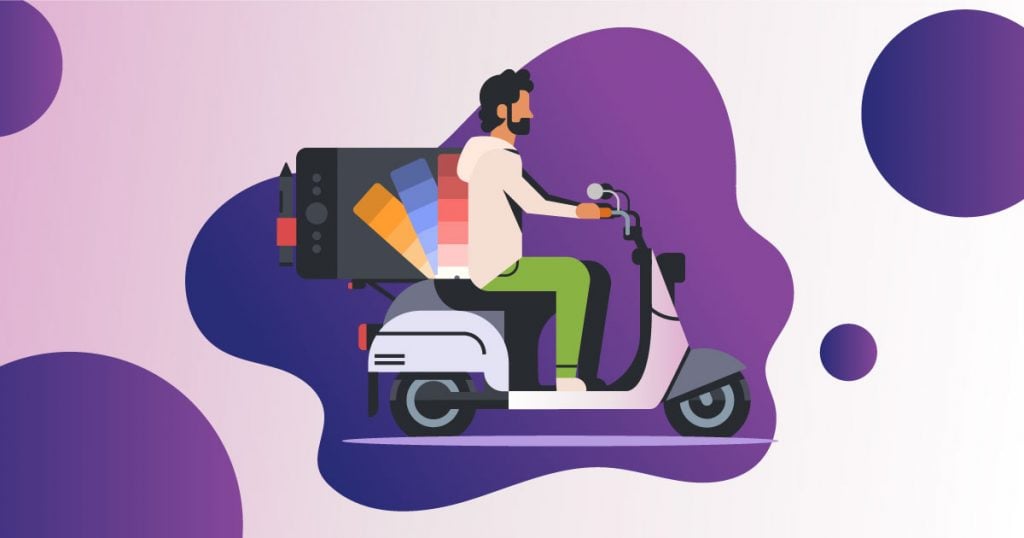 Using Penji's platform is easy. Our bespoke application is so unique that you'll enjoy requesting and revising designs. Here are the steps:
1. Submit a design request
2. Enter the details on the fields (Project Title, Description, Examples or reference links, Attachments, etc.)
3. Choose your colors
4. Choose file formats
5. Click "Create Project"
6. Wait 24 hours for the first draft and use the point-and-click feature for revisions
7. Mark projects Complete and submit another request
Pros:
1. No need to search for graphic designers
Looking for freelancers means you'll have to spend time sifting through the thousands of freelancers on marketplaces.
2. The platform is easy to navigate
Most design platforms are easy to navigate. With freelancers, you don't have a tailor-made platform for design requests. This can be a problem in the long run if you have multiple requests in the queue.
3. Easy to track current and completed projects
You'll have all your projects in one place, making it easy to track progress or go back to design guidelines. With freelancers, it can be hard to monitor the progress of design projects. The only thing you can do is wait until the freelancer submits it.
Cons of On-Demand Graphic Design Process:
1. Not suitable if you don't have many design projects
The only disadvantage of using an on-demand graphic design service is that you have very minimal design projects. Because you can submit up to three designs simultaneously, there can be downtime during most days without projects. This is where a project-based freelancer can be advantageous.
What is Communication Like with On-Demand Graphic Designers?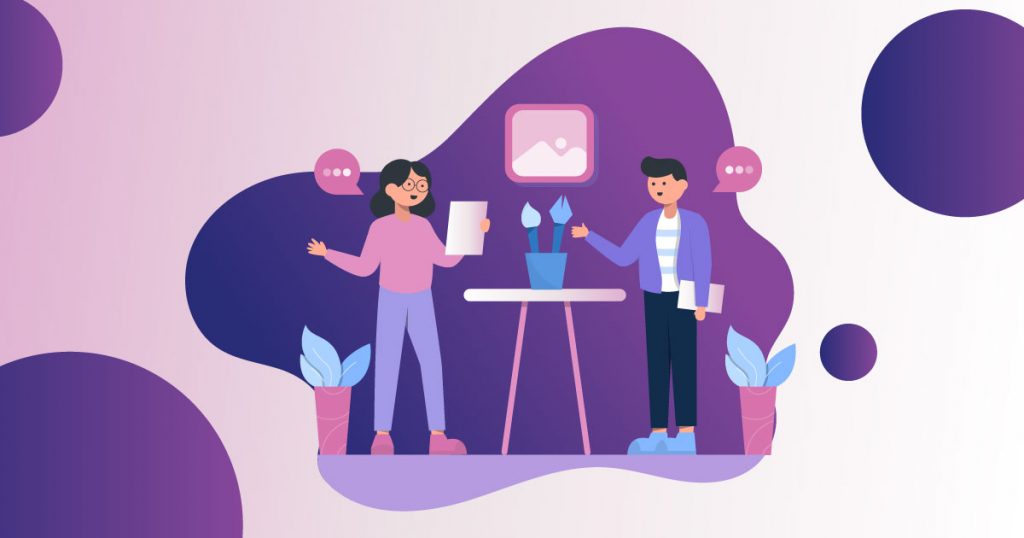 The communication between on-call graphic designers and clients is flawless using one platform only. With Penji, you don't even have to leave the platform, you can do everything on your dashboard. Here are the pros and cons:
Pros:
1. Done in one platform
Design platforms are also the communication channel between clients and designers. This makes it easy to breeze through the previous messages, iterations, and project details on a particular project. With freelancers and agencies, you'll have to choose messaging software that's different from where you submit designs and revisions. Plus, image files can be difficult to send in these messaging applications.
2. Reliable and fast communication
A team leader oversees every project, which ensures that communication is never delayed. Hiring freelancers means you're one of the many clients they work with. This means communication can be a bit slow, especially if they have other priorities. Agencies can be a good option if you want an entire design team to focus on projects. Unfortunately, the cost is what turns businesses off.
3. Get notifications 24/7
Just like a messaging app, the communication channel notifies clients of new updates. With agencies, there is no real-time communication as you communicate only with the person in charge. They then relay this to the designer handling your project. Some agencies outsource their designs to freelance graphic designers, which can delay communication even more.
Cons:
1. You have to ask for your favorite designers
Because you're assigned different designers every time, you might have to repeat brand guidelines for every new designer. Although you can request your favorite designer, this will also depend on their availability. Working with freelancers means you'll always have direct communication with them.
On-Demand Graphic Design: The Final Design Outcome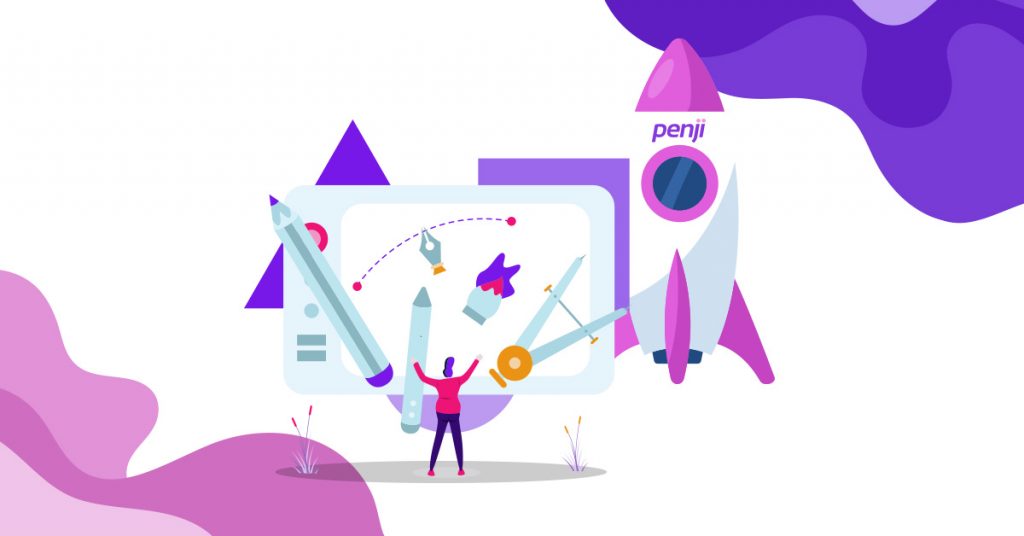 Requesting designs from Penji's app is also extremely convenient. As long as you indicate clear instructions and mention some dos and don'ts, designers almost always get it right the first time. Ultimately, communication is key to excellent design outcomes.
Turnaround Time
As for the turnaround time, the first drafts never go beyond 24 hours. After you request revisions, the drafts are submitted after a couple of hours as well. Try Penji for 30 days risk-free and submit your first design request here. Cancel anytime without fees.
Versatile Design Formats
There is no limit on the type of designs you want and the format you prefer as well. Formats can be in PNG, JPG, PDF, EPS, SVG, AI, and PSD. Design types can also vary, and Penji offers 120+ design types. Here are a few:
Infographics
Facebook ads
Blog graphics
Billboard ads
Car wraps
Print ads
Online ads
Business cards
Letterheads
Magazine covers
Apparel
Pros:
1. Fresh designs due to different perspectives
You're assigned different designers for new projects, so expect fresh and versatile ideas!
2. Designers are professional and provide high-quality work
Most on-demand graphic design services have a strict hiring process, which ensures the outcome is professional and high-quality.
3. Custom-made designs
There are no templates and stock images, just custom-made designs.
4. Consistent branding
On the platform, you can set your brand guidelines. This makes it easy for designers to check your brand library to ensure there's branding consistency.
Cons of Design Outcome:
1. Not worth it for extensive design projects
Since complex design projects take more time, it can be challenging to maximize the unlimited design offer.
Some of Penji's Work Samples:
Book Cover Design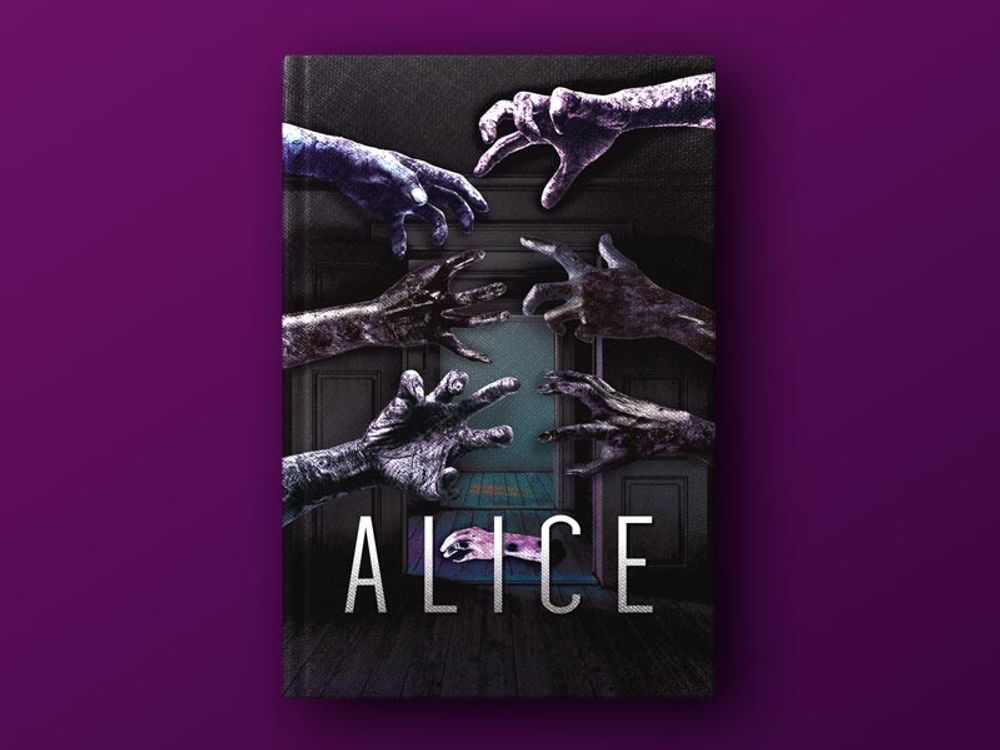 Packaging Design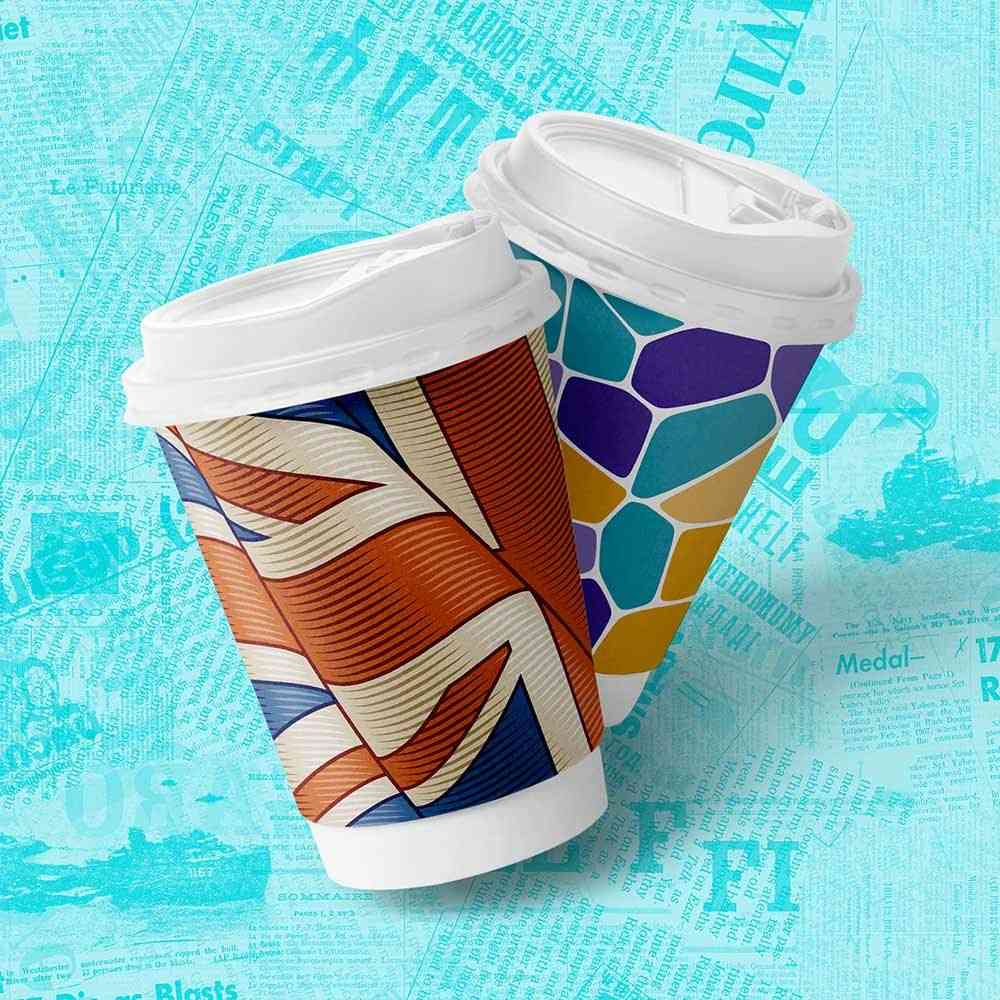 Digital Ad Design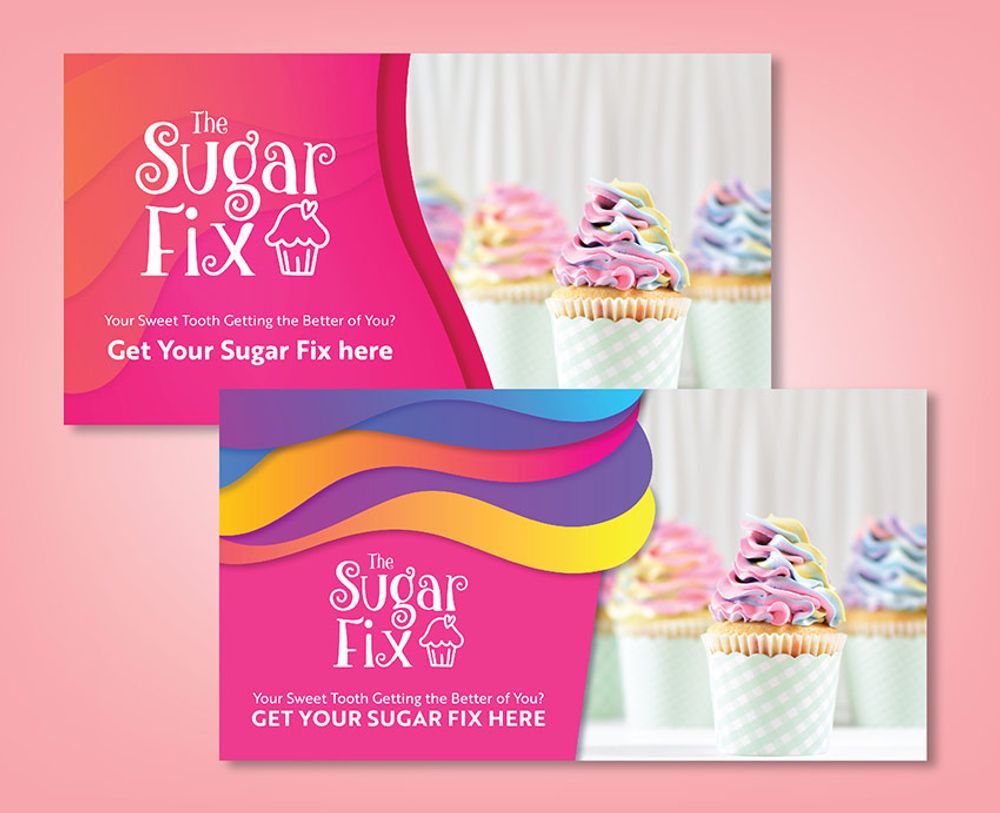 Logo Design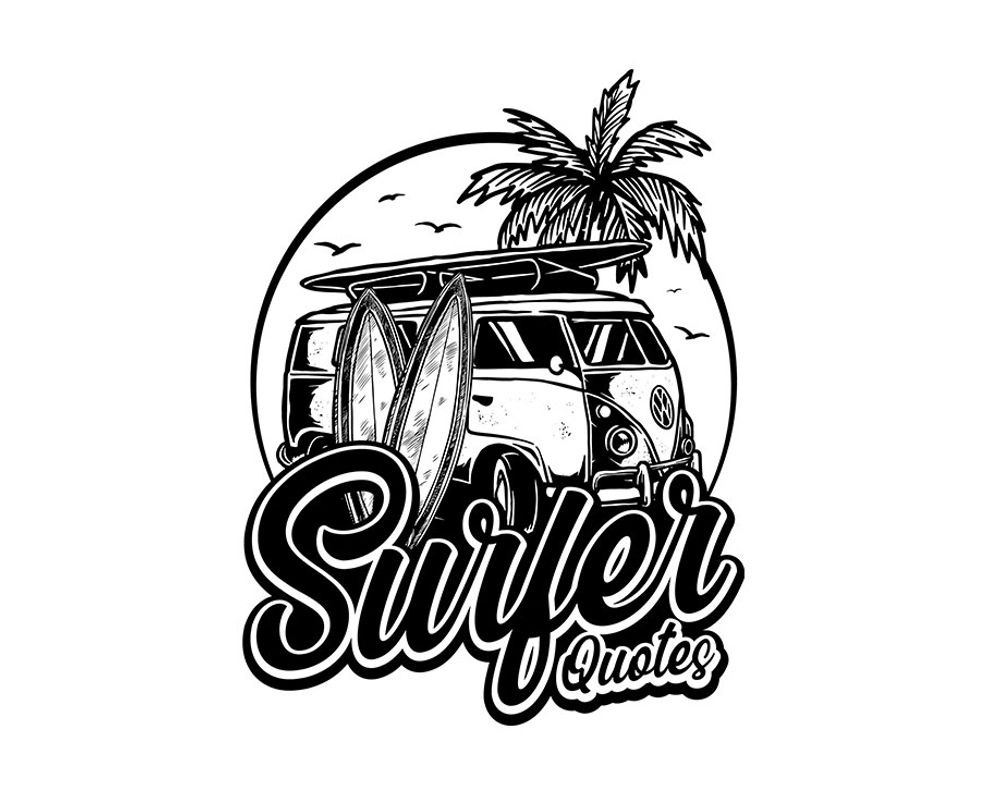 Banner Design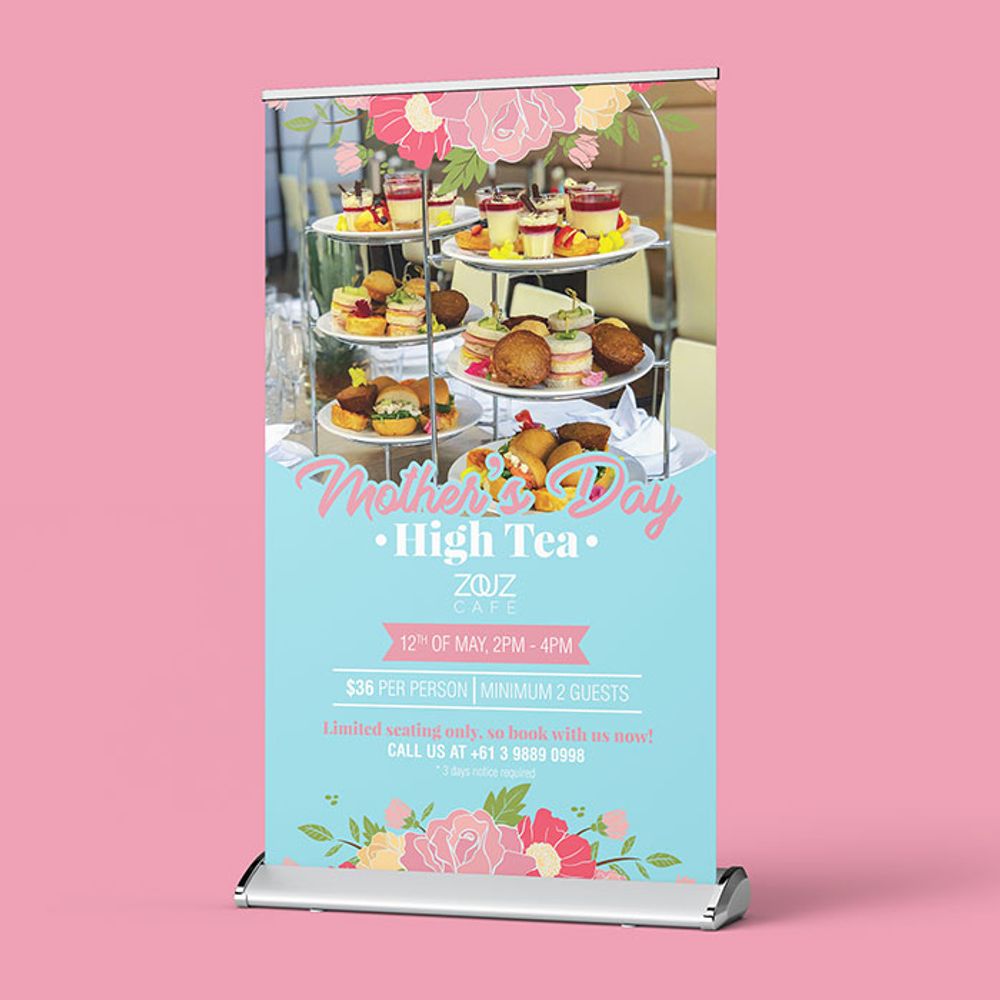 Wrap Up
Given all the pros and cons mentioned above, it's all up to your venture's unique needs and goals. Here are a few things you should ask yourself when making a decision:
How many visual assets do you need on a regular?
Do your growth campaigns rely on great-quality visuals?
How much can the business spend on graphic design services?
In the end, it's not just all about minimizing expenses. In fact, going for the cheapest solution available might leave you in a sticky situation later on. On the other side of the spectrum, it doesn't make sense for new businesses to break the bank on graphic design. Graphic design should be accessible to anyone or any business, for that matter. On-demand graphic design services offer convenience, speed, quality, and affordability.
Ready to sign up? Here's a limited 15 percent discount to get you started.