Sure, marketers are working round the clock for the perfect social media graphic design to wow their audiences. But why put so much effort into it when you already have impressive products or services? Because the connection between social media graphics and consumers is like this:
Excellent social media design = good first impression = consumer trust = high conversions.
Aside from making a good first impression, well-designed social media graphics get your message across quickly. Your primary aim in publishing social media posts is to make people understand, process, and retain your brand. And with users' declining attention span, mundane social media designs just won't cut it.
Keep up with social media marketing's fast-paced trend by using an on-demand graphic design like Penji. Here's how. (Scroll to the bottom of the page for a special promo code!)
What is On-Demand Graphic Design?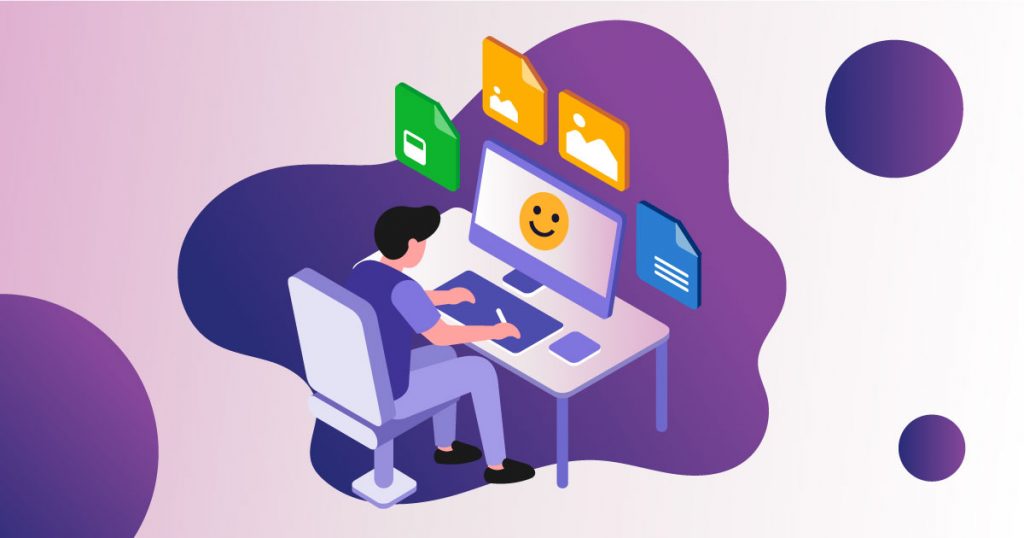 On-demand graphic design companies are gaining traction in this visually-centric consumerist world. We gauge brand quality based on the graphics, images, or photos on the packaging or advertisements.
Penji is an on-demand graphic design company that experienced first-hand how time-consuming and expensive graphic design was. Small businesses and startups couldn't keep up with magnates in their fields due to steep graphic design fees.
But this is where Penji's passion stems from. This graphic design company believes that graphic design should be fast, quality, and affordable. So for a flat monthly rate, subscribers can get unlimited designs and revisions.
Just like cloud computing, Penji's services are similar to a pay-per-use system. Clients can subscribe to Penji by signing up and choosing the package of choice.
But it gets even better.
Penji also offers clients a chance to try out their services for 14 days. And with a promise of a fast turnaround, their platform is an excellent companion when creating a social media strategy. From submitting designs, requesting revisions to downloading files, and leaving feedback, it's all done on the platform.
But what makes Penji different from other graphic design services is their advocacy to help others who are helping others. That said, they offer nonprofits a special rate of $1 per month to ensure that spreading their advocacies is undisrupted.
How On-Demand Graphic Design Helps Your Social Media Design
Here's a detailed guide of how on-demand graphic design helps shape your social media design:
1. Type of content you want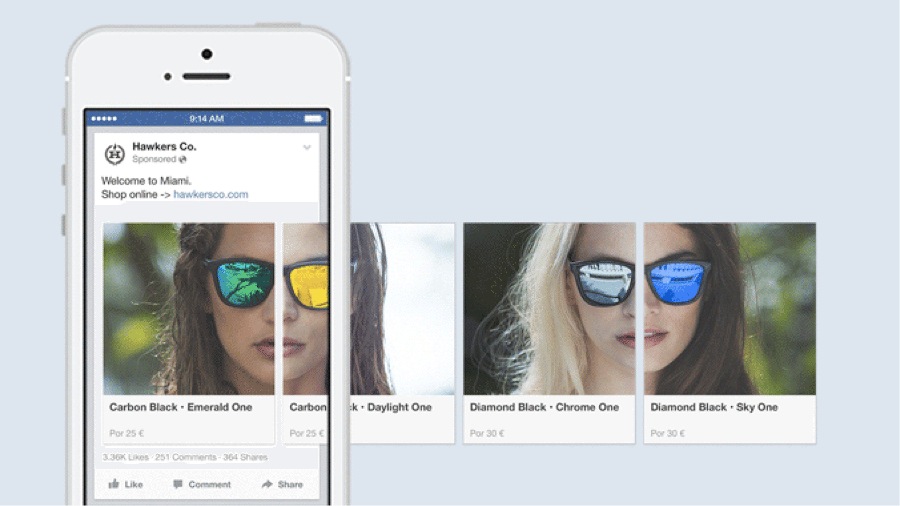 To maximize using an on-demand graphic design for social media graphics, know what type of content you want. With an on-demand graphic design service, there's a no-holds-barred policy when requesting for designs. Here's the list of design types you can have:
Social media ads
YouTube channel art
Pinterest graphic
Instagram post
LinkedIn banner
General social media posts
LinkedIn thumbnail
Facebook posts
Twitter banner
Twitter posts
Social media banners
Facebook canvas
Instagram story
Facebook fanpage cover
Think of what type of content you want to produce for each channel. The first step is to find your target audience to determine the types of social media designs you need. You can learn what your audience is looking at on social media by:
Sending surveys
Talking to prospects
Testing content
Joining social media groups
Competitor analysis
But what is a competitive analysis?
A competitive analysis is comparing your competitors' strengths and weaknesses to your own. Learn how you can grab opportunities for growth for any of their advertising missteps. This is also a way to know the content types their audience (which is also your audience) is interested in.
Here's a four-step process to competitive analysis:
Step 1: Determine your competitors and check keywords they rank for
Step 2: Gather more data and know what they're up to on social media. Here are some tools you can use:
BuzzSumo (helps find your competitors' most shared content)
Hootsuite Streams (tracks keywords, hashtags, and competitors)
Brandwatch (offers competitive analysis tools)
Step 3: Plot a SWOT analysis to know where you are against your competition
Strength
Weakness
Opportunities
Threats
Step 4: Use competitive analysis data in your social media analytics
Once you know the type of content you want, it's easier to craft the design brief. Having a clear goal and objective will determine the social media design outcome.
Stop using templates

Custom social media posts get more shares than overused design templates.

Design this for me!
2. Revisit your image libraries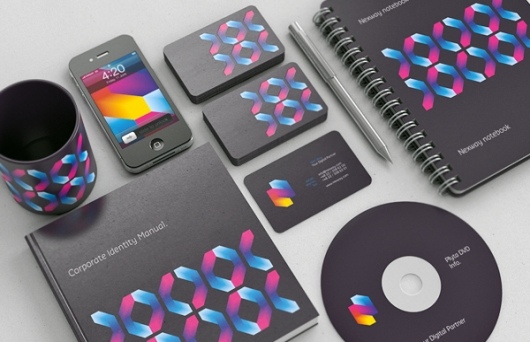 Although professional on-demand graphic designers know design principles, they don't know your brand guidelines. You want to make sure that you stay consistent across all social media channels. This is to improve brand recall and recognition.
Don't expect your graphic designers to shape your branding for you. Check what images and design assets you currently have to determine your brand's voice, language, and personality.
Start with your logo, icons, mascots, and any brand symbolism you have. Then check out all color palettes used on existing designs. Furthermore, check the typography across all designs. Lastly, know your brand language by gathering taglines or jargon on former promotional designs.
Moreover, shaping your branding should be based on these five factors:
Target audience
Company goals
Company values
Brand personality (identity, image)
Competitors
Once you have your brand colors, icons, typography, and messaging in place, upload it onto an on-demand graphic design platform. This way, you can refer to this when designing different types of content. Plus, you no longer have to repeatedly upload your current design assets for references.
Creating Your Brand Guidelines
Apart from the above, there are other ways you can make brand guidelines. It's best that you have a file readily available anytime. That way, you can easily source it out in case you need to work with a different graphic designer.
Choose Your Brand Guidelines Format
You can have a static format such as a PDF. This is recommended if you have little time to prepare for your brand guidelines. However, we've seen many companies using interactive formats that can be easily shared and accessed online. You may use the same as well.
Cover All Areas of Your Branding
Now, this requires heavy work as it functions as a quick reference for your overall brand strategy. You can provide your brand's purpose, vision, mission, and values. If you have company history and even milestones to share, these could be good additions too.
Likewise, the messaging could help designers. Even your taglines, voice, and tone can assist them in creating social media visuals that resonate well with your brand.
And lastly, the visual guidelines should be crystal clear. From colors, data visualization, interactive elements, and even hierarchy, these must all be included. If possible, provide examples for better appreciation.
3. Choosing social networks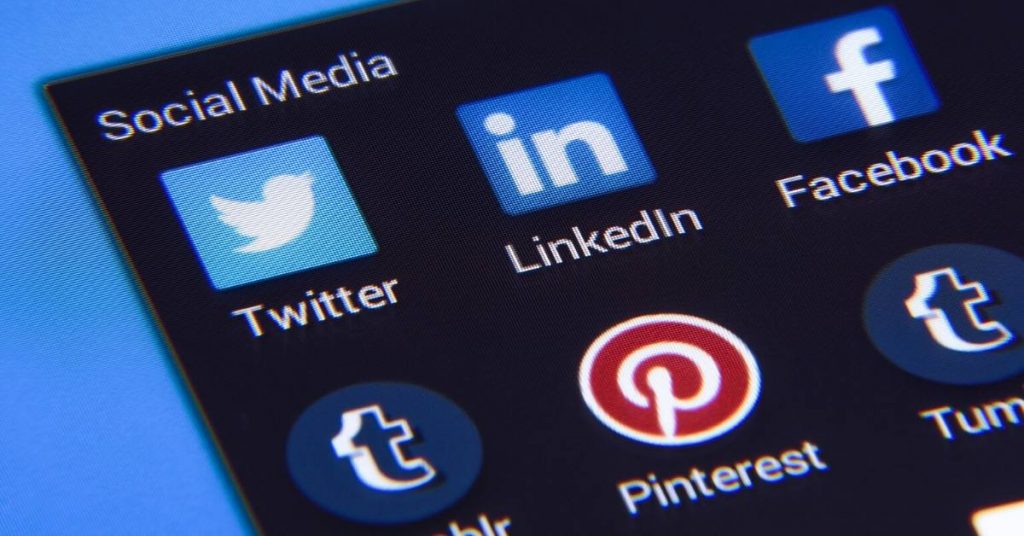 The next step is to decide which social media platforms are most relevant to you. This means tapping into where most of your audience is lurking, so you get high engagement every time.
First off, do in-depth research of your audience's profile. This is where you use tools, analytics, stalk your competitors' audience to sort them out. Once you know their demographics and psychographics, know the type of content you want to post.
Pew Research Center surveyed five of the most popular social networks, and these are the audience demographics for each:
Facebook
72 percent of online adults in the U.S. use Facebook
Common ages are from 18 to 65 years old and older
Instagram
28 percent of adult internet users have Instagram accounts
55 percent of Instagram adult users are from ages 18 to 29
Twitter
20 percent of the entire adult population use Twitter
Popular for younger adults
Pinterest
44 percent of women use Pinterest
16 percent of men use Pinterest
LinkedIn
46 percent of online adults and college graduates are LinkedIn users
High LinkedIn usage rates are those between 30 to 49 years old
This survey from the PRC will give you an idea of which ages and genders are prevalent on each platform. However, the type of content you also post matters.
For instance, if you're planning to create a social media graphic design, then it's best to choose Instagram or Pinterest. Moreover, if you want to dwell on video marketing, leveraging YouTube is recommended. On the other hand, if you're publishing long-form content, choosing Reddit or Twitter might win audiences.
While Facebook seems to be the most logical social media platform to work on, other companies are now targeting less popular platforms. Why is that so?
It's because these smaller industry players have a more targeted niche. Thus, the conversion is likely higher. Also, do not be afraid to experiment. Many brands are already using TikTok to showcase their offerings. While having a solid strategy always works, leaving room for trial-and-error could be beneficial too.
Remember these two steps when choosing a social platform: Know your audience profile and type of content.
4. Working with a designer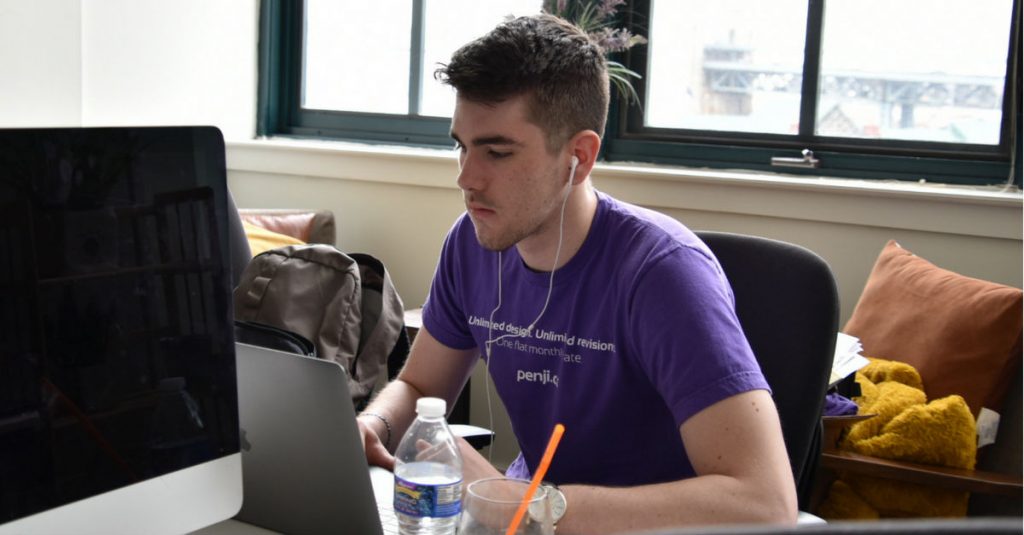 Working with a designer should be collaborative and consistent. Without collaboration, mixups on brand guidelines can happen. In turn, this leads to branding inconsistencies. And when marketing on social media, you'd want to avoid inconsistencies as much as possible.
Your social media design must contribute to brand attribution. You want to put your brand out there and make people remember you the more they're exposed to your content. So when submitting a design brief, ensure that you know these elements:
Branding
This is the most crucial part of social media designs. To improve brand recall and recognition, make sure you display your logos or brand name on every post. When the post goes viral, it will be easy for users to revert to you for more similar posts.
White space
Negative space is a design element that's not only intended for your social media design but all ad designs. White space acts as a breather for the eyes. Plus, it makes information easily digestible, which is useful for impatient users with short attention spans.
Color palettes
Using your brand colors doesn't only complement your social media strategy. But exposing your audiences to your brand colors reinforces your message and brand awareness.
Typography
Don't think that texts are mere informative elements on any social media ad design. Typography represents your brand identity, emanating the right image to your audience.
Language
You want to convey the right message to your customers. Make sure you don't rub your audience the wrong way by saying the wrong things. One example was New Balance's "Always in beta" tagline. This is an epic fail since you don't want to imply that your products are always "in beta." And besides, not the entire population understands the phrase "in beta." So it's a double fail!
Imagery
This is what defines you among the sea of competition on social media. Your imagery is what relays your products, services, or advocacies creatively. Don't try to bank on stock photos most of the time. Customized graphics gain more attention than stock images. Moreover, your imagery should be powerful enough to urge your audience to act.
Working with Penji Designers is Fast and Easy
Penji's entire process is completed in one navigable platform than even the most computer-illiterate individual can use.
All design submissions, revisions, feedback, and communication are done on this channel. This makes everything easy to track, monitor, and manipulate. Plus, you no longer have to browse through long email threads to keep track of design projects. Simply go to your Penji dashboard and track everything from there.
5. Submitting a design request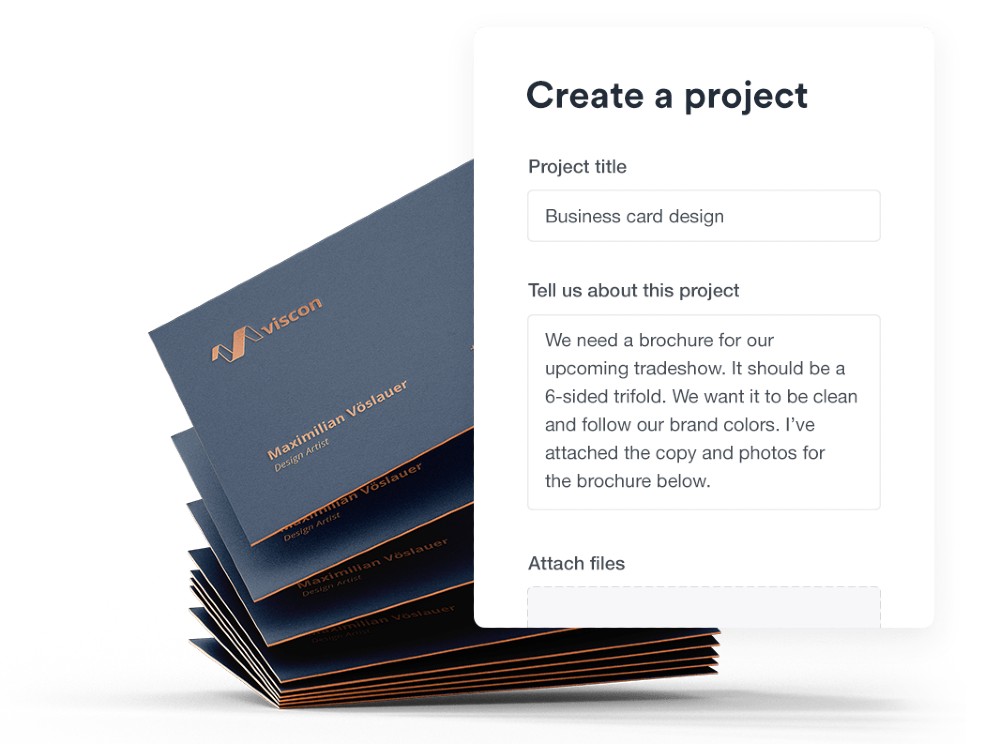 Penji's bespoke platform is user-friendly and seamless. All processes, from submitting designs to downloading files, are streamlined. Here's a step-by-step guide:
Step 1: Create a design project
Log in to the platform and choose from the many design types Penji offers. Better yet, you may also click on "Create a custom project" to specify the descriptions yourself.
Fill out the form and upload images as references. In this step, you also get to choose the color palettes and file format.
Step 2: Assigned to the best designers
Rest assured that you'll work with 2 percent of the best designers. Once your project brief is submitted, the best designers are assigned. You can communicate with the graphic designers on the same platform for ease of communication. Likewise, a project team leader is also assigned on every submission to oversee projects.
Step 3: Review drafts and submit revisions
Expect to receive the first draft 24 to 48 hours after submission. Penji lets you comment on the designs for any revisions you may have. You can have as many iterations as you want.
Step 4: Download source files
Once you're 100 percent happy with the designs, download the source files, and gain complete ownership of the designs.
6. Uploading the right designs to each platform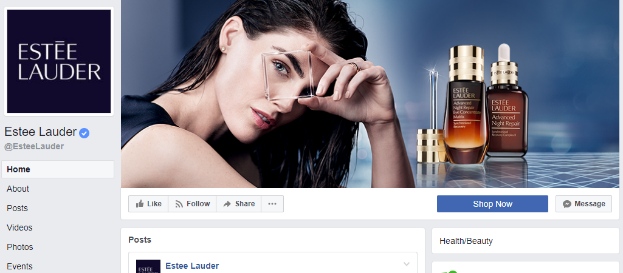 Diversifying your social media content is key to scaling your social channel. But if you don't consider the basics of each platform, your posts will not make the rounds online. Each social channel has dimension requirements. Aside from that, some content types don't also sit well with other channels' users.
For instance, this Facebook Estee Lauder cover image (820 x 312) will surely not look great as an Instagram photo post (1080 x 1080) due to its vertical landscape.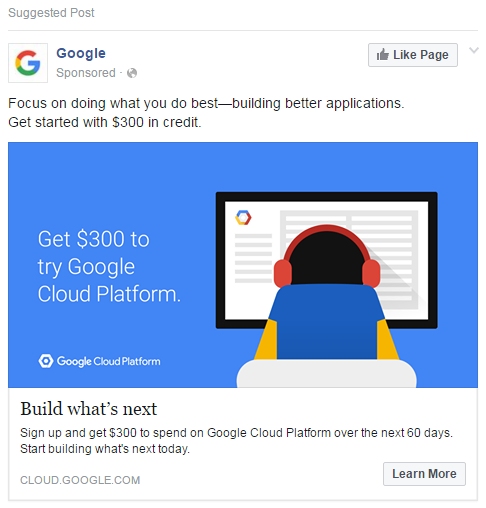 Another example is this Google Facebook image post with a 1200 x 628 resolution. This post will surely not fit perfectly when posted as an Instagram Story with a requirement of 1080 x 1920. Additionally, it also won't look great on a Twitter attached photo, which requires a resolution of 440 x 220.
Uploading animations will also grab attention on visual-centric sites like Pinterest, Facebook, and Instagram. However, when leveraging videos, you can turn to YouTube.
Furthermore, if you want to post eBooks or long-form content, try not to showcase them all on Facebook or Instagram. Going for social channels like Twitter or Reddit is advisable.
Last but not least, any business-related content will gain traction on LinkedIn, as most users are professionals and college graduates. In recent years, many social media experts spend time understanding how LinkedIn works. It's a good platform since its users already have purchasing and decision-making power. So if you are selling products or services, reaching out to them could be worthwhile.
7. Testing the designs

Even though you have well-designed social media ads with exceptional copy, showing it to the wrong audience gets you nowhere. This is why A/B testing your social media designs brings you leads and conversions.
Here are different ways to test your social media graphics and copy:
Test various image concepts. Instead of tweaking minimal imagery variations, try to show audiences two different concepts. This will give you an idea of what clicks with particular audience demographics.
Try different social media formats. Some social media users might not be too fond of browsing through a brand's feed. But they can spend more time on Instagram or Facebook Stories instead. For eCommerce marketers, carousels work better if they're launching products instead of still images. If you want to grab attention quickly, animations are also a fun way to captivate your audience.
Graphics vs. typography. Try to test your social media design without graphics and include excellent typography in there. Or you may also create a graphics-heavy design without texts. See what sits well with your audience.
Illustrations vs. photos. See what makes your audience tick. Does a customized illustration appeal to your audience? Or does a photo of a person using your product persuade them to buy? The only way to find out is to test both and see which designs get the most engagement.
Test your copy. One way to know your audience's pain points is by testing your copy. For example, when offering your product, write a copy with or without an offer. Experiment which social media graphic designs get you the most signups and subscriptions.
Pro Tip: Never test several design variations at a time or you'll never know which design element captured your audience.
8. Reviewing social media designs and strategies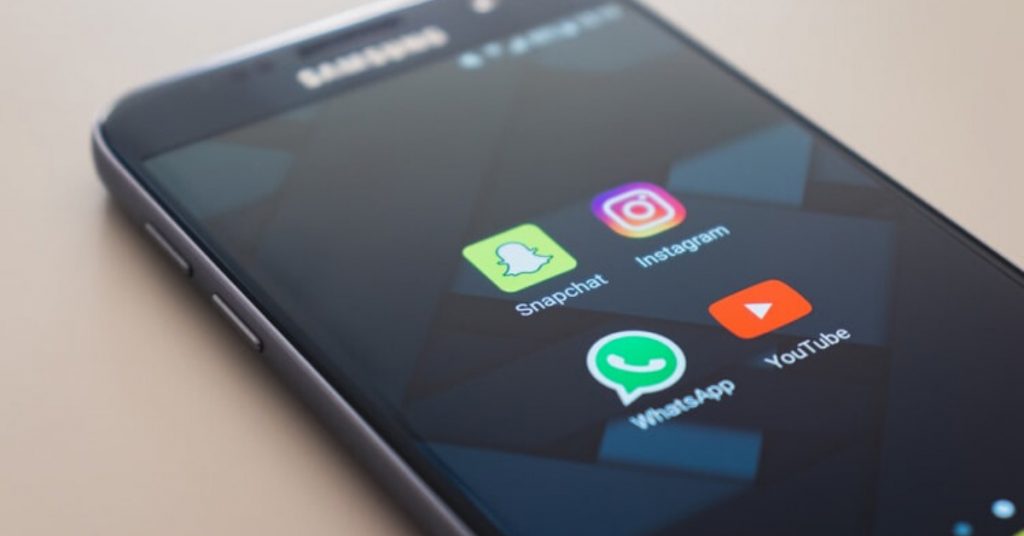 Always regularly update your social media design if necessary. Split testing on social media should be a continuous process. Likewise, always go back to your social media posts and see what needs tweaking.
Check which social media designs didn't get that many likes, comments, or shares. By using Analytics, these metrics can be easy to track. Additionally, do regular brainstorming sessions with your marketing team, so project briefs are clear.
And as much as possible, include your designers when analyzing the metrics. They could also provide insights on what could work on your next marketing campaign. Including them in your discussions are proven to be beneficial as you don't just limit your decisions based on fact, you already have a creative basis, which is also equally important.
9. Creating social media visuals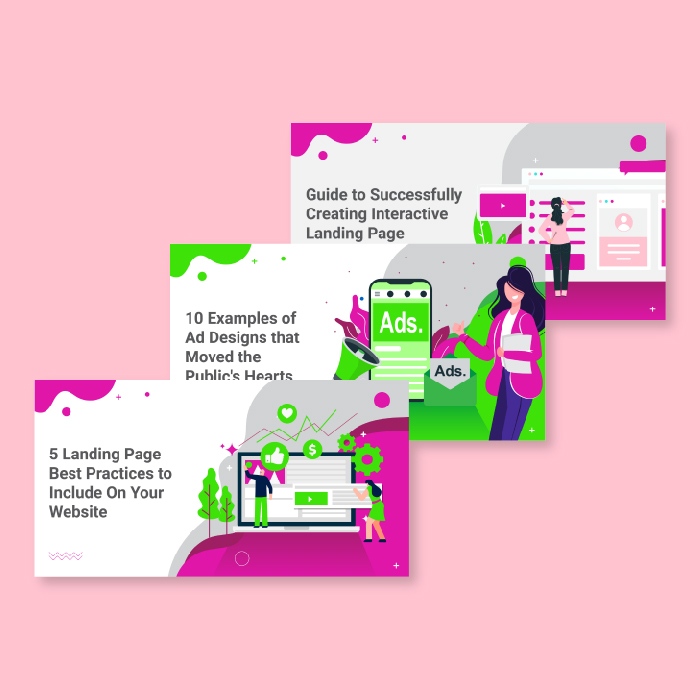 The last way on-demand graphic design service like Penji is used for social media is to materialize the branding visuals. Brands choose which social media networks they advertise in, and each network has specific recommendations and requirements for file sizes and types.
For instance, when using Facebook Ads, there are image and video file requirements. Images should be in JPG or PNG format. The primary text should be 125 characters and the headline should be 40 characters. Plus, the maximum image size should be not more than 30 MB.
All these requirements can make or break your social media marketing success. When you DIY your social media designs, you lack the experience of working with different channels. On the other hand, on-demand design services have made various social media designs for brands in different industries. So, they're familiar on how to go about each file type specifications.
Brands should also create visuals for various social media ad types. For example, Facebook and Instagram alone offer these ad formats:
Image ads
Video ads
Slideshow ads
Carousel ads
Instant Experience ads
Dynamic Product ads
Lead Form ads
Collection ads
Event ads
Messenger ads
Stories ads
When you're advertising on social media, you must not put all your eggs in one basket. This means, never try to limit yourself in creating one type of ad format because these different social media ad formats have various goals.
So whether you're objective is for brand awareness, reach, traffic, lead generation, or conversions, diversifying your ads on social media invites more followers. And speaking of diversifying, you can create different designs that speak your brand identity. The most important thing you must remember is to make your designs stand out by entrusting this task to experts like Penji.
With Penji, you no longer have to worry about paying for every social media design you need. You pay a fixed rate in exchange for unlimited graphic designs, which makes it a worthy investment.
Tips to Make Your Social Media Visuals Stand Out
Even though you're working with professional graphic designers, you still need to communicate your insight so they'll know what you want. When thinking of social media visuals for your ads, keep these tips in mind:
Adhere to the right image size
As mentioned, each network requires specific requirements for image sizes. Facebook requires a minimum width and height of 600 pixels. The resolution should also be 1080 x 1080 pixels. Adhering to the right size means your images will display better on every channel.
Keep social media designs simple
Less is more. Keep this adage in mind when thinking of eye-catching social media ad designs. You don't have to complicate the visuals by putting every idea, symbol, icon, or illustration in there. As long as you let the professionals do it, rest assured you'll get designs that grab attention.
Stay consistent
If you want to boost your brand's social media presence, you have to stay consistent with branding. This means, use your brand colors, logos, taglines, and symbols that represent your identity. Consumers remember brands more when they're exposed to their branding assets over a handful of times.
Use actual images
One way to instill top-of-mind awareness is if you use actual images of your company. You can showcase the entire team behind that brand. Better yet, display your products and services front and center through taking high-quality images.
Penji's Samples of Social Media Design
Over the years, Penji has delivered exceptional social media designs for various clients. It's not surprising that more brands choose us as their official on-demand graphic design provider. But don't take our word for it. Just look at the samples below.
Pro Dance League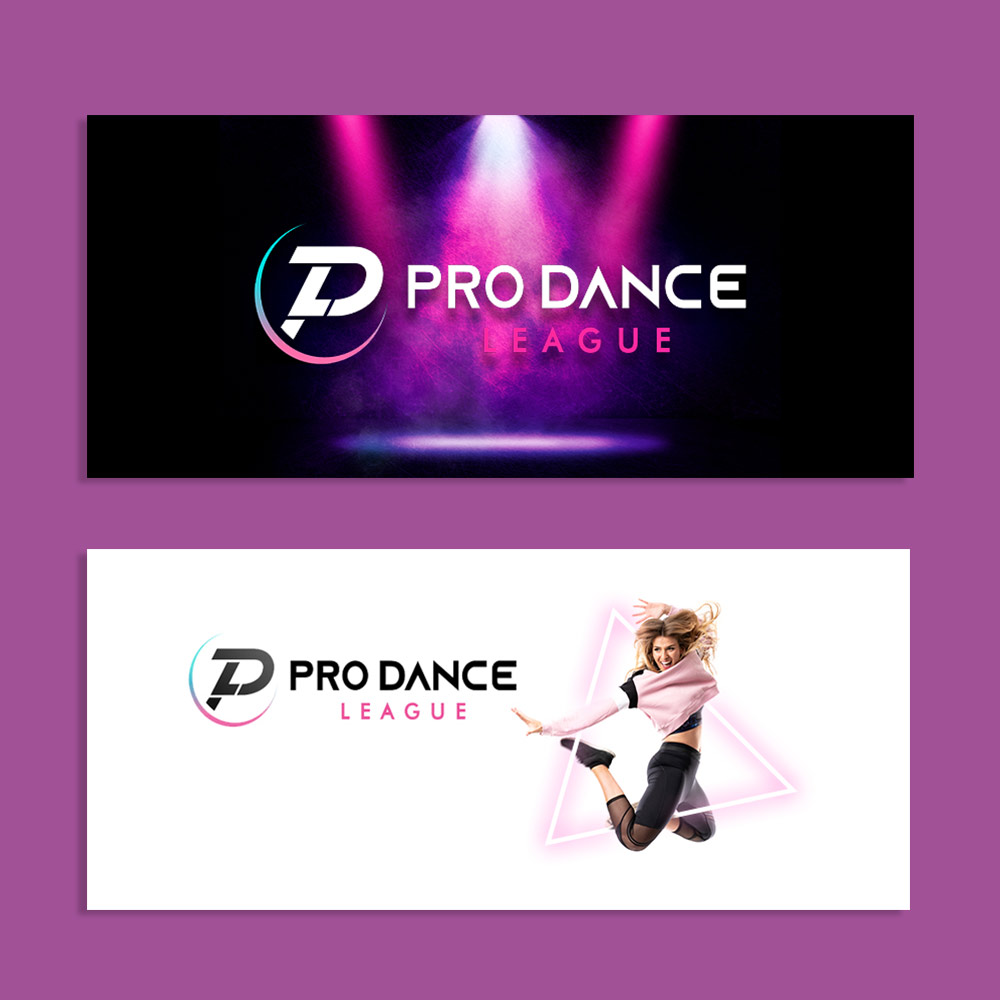 These samples of cover images are clean, sleek, and have a straightforward approach. More often than not, this strategy works best. You would want to veer away from cluttered social media design that could potentially confuse your market.
Christina's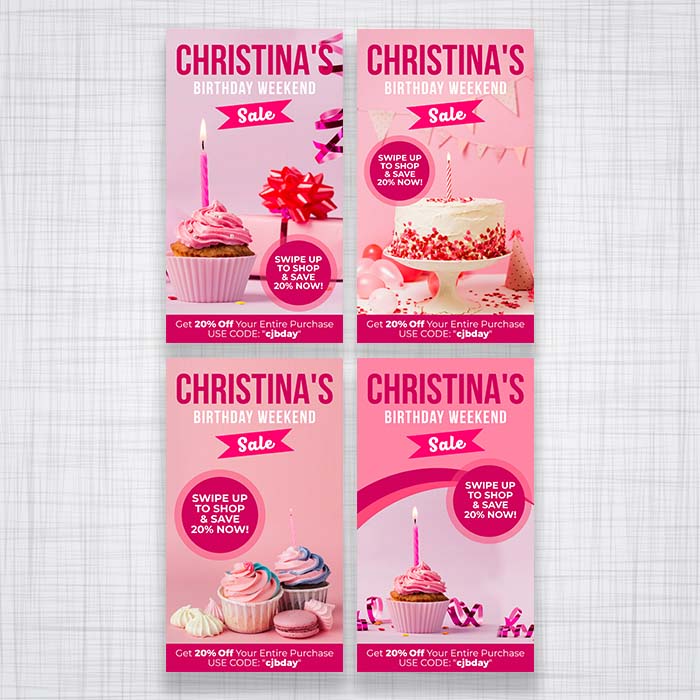 Apart from the regular news feed, using stories has been effective in promoting products and services. This one from Christina's is a good example of creating different designs using a central theme. If you are doing split testing, this could be an excellent sample to lift inspiration from.
Advocacies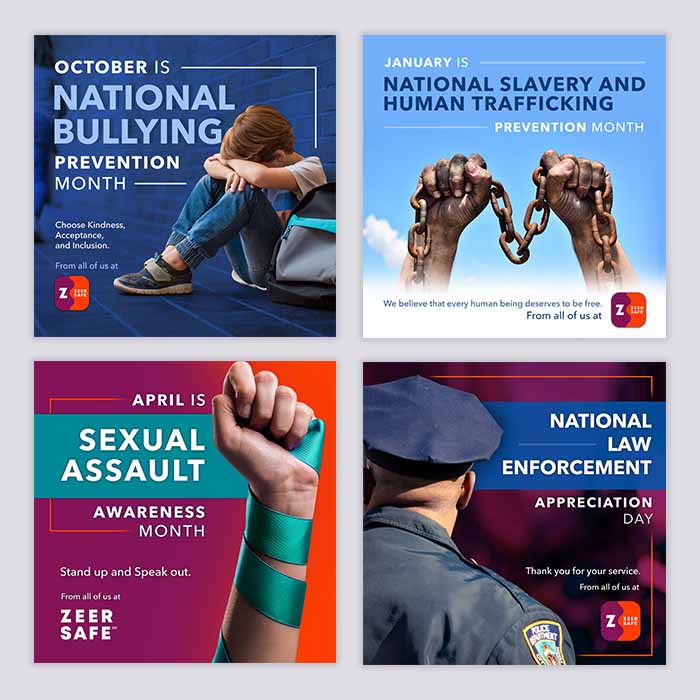 Sometimes, it isn't just products or services that we need to promote. There are certain causes and advocacies that require amplifying. In such cases, the use of captivating images is a must. This could be seen from the sample above.
Vector Images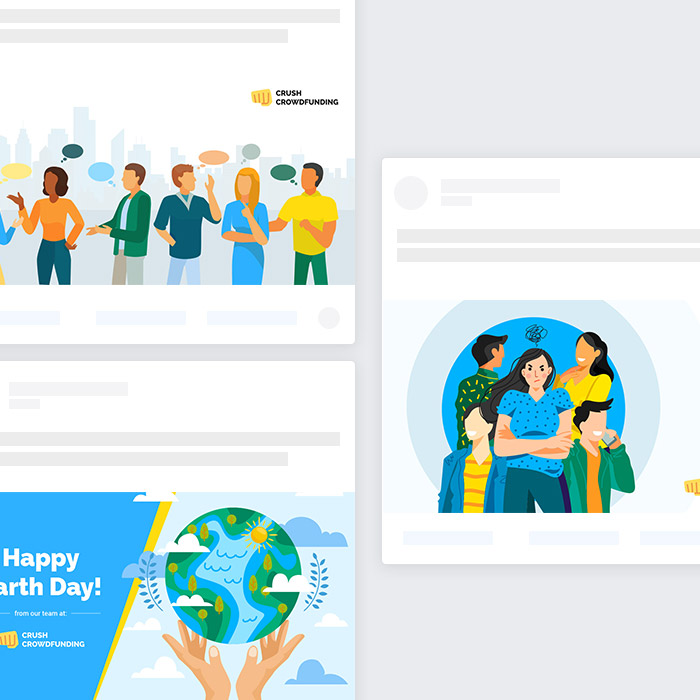 Producing customized vector images has been a trend as well. It leaves a more playful and fun impression, yet it is not too childish and could still work even for brands targeting professionals.
Wrapping Up
Using on-demand graphic design as your assistant will help organize your social media marketing strategy. Although graphic designers do most of the heavy lifting, design briefs, goals, objectives, and metrics are all up to you.
By using essential data on your former social media designs, you can create more exceptional social media graphics that convert. Use code "SOCIALSTRATEGY" for 25% off your first month of Penji! And you'll see how easy it is to submit design requests one after the other.