A venture has one enormous obstacle — funding. Without proper and sufficient funding, your startup could go in shambles. However, that doesn't mean you can't jump off the cliff if you don't know how to fly — create wings instead! In an entrepreneur's case, create an excellent pitch deck design that will get you funded.

But what is a pitch deck? And how will it help rev up your venture at its initial phase?

Simply put, a pitch deck is a presentation created out of any presentation software — Google Slides, Slidebean, PowerPoint, Keynote, Haiku Deck, to name a few. You can either create a pitch deck design yourself or hire graphic design companies like Penji to get the job done.

Nonetheless, a pitch deck should achieve one of its primary goals — getting funded. Whether you're presenting your pitch deck to a partner, investor, customer, or co-founder, it must have a clear overview of your business plan.

Additionally, since pitch decks shouldn't be more than 20 slides, ensure that every text or visual slide covers all vital information of the entire business scheme. Take inspiration from an Uber competitor, Cabify, that received a $400 million in funding due to its pitch deck design.

The slides are straightforward, compelling, and have a clear call to action. They also have the right balance of texts and visuals that keep the spectators engaged. Apart from that, an influential pitch deck model should have proper structure and transition from one slide to the next.

Read on to learn about 10 different pitch deck sections. Plus, we'll throw in seven useful tips to create one that will get them to say, "YES!"

10 Parts of a Persuasive Pitch Deck Design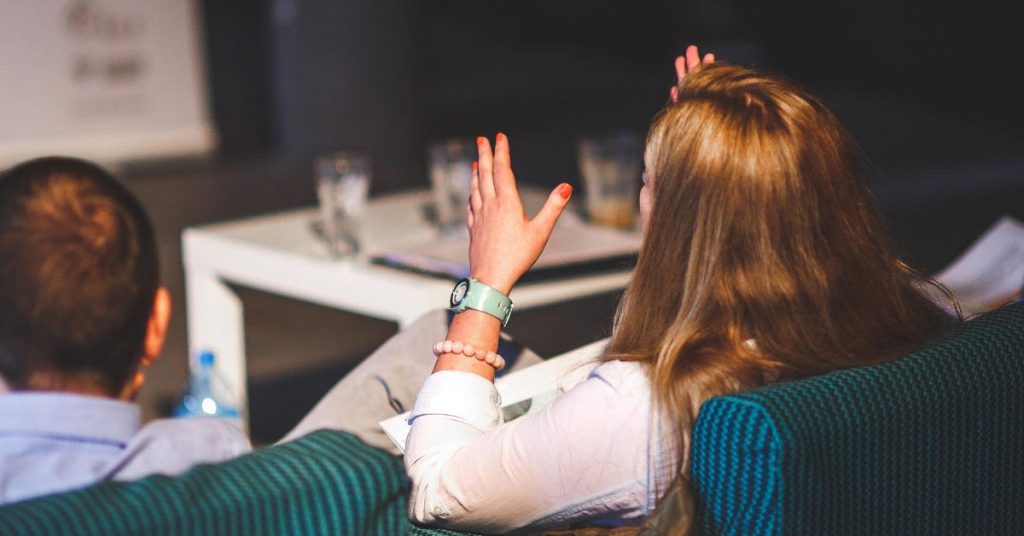 Having these different sections of a pitch deck will make for ease of explanation and will allow listeners to keep their focus on the plan. According to Forbes, creating one should have these sections in this particular order:

Problem
When presenting the problem, make sure you highlight your audience's pain points. This is where listeners can put their shoes in your audience's shoes. There are two things to consider:

Highlight the problems your funders have experienced before
Be straightforward about the profitability along the way
Solution
Never focus on short-term solutions for long-term problems. Scalability is of the essence when explaining the solutions. Investors, partners, or co-founders are all aiming for startups or ventures to ascend at a quick rate, so they need ventures that can keep up with the pressure. Make sure you give them just that.

Market
Present the growth possibility of your venture in a vast market clearly. Investors would want to get the highest return on investment in a couple of years. Show relevant and concrete facts, data, and research on how the market is a promising area of business opportunities.

Product
This is the section where you position your product in your pitch deck model. Show high-quality visuals of your products or briefly explain your services in two to three slides. Also, take advantage of social proof. Show how your products are used in resolving your target market's pain points. Lastly, include client testimonials of how your products have immensely helped them.

Traction
Investors, partners, or co-founders would be interested to know where your venture is at the moment. This is where you show quantifiable sales, goals, or metrics in the past or future months. However, never come up with figures at the top of your head. Make sure you show the derived formula to add credibility, especially if you're venture is at the seed stage.

Team
This slide on a pitch deck layout shouldn't be overlooked. Investors will always weigh in credibility in a startup. And one way to showcase that is to boast the team behind the venture. Additionally, include a member's significant accomplishments.

Competition
Comparing competitors in your pitch deck plan will gain your favorable results, especially if you mention the upper hand you have over them. This makes investors realize how valuable your proposition is. Plus, when you include how much capital your competitors started with, the raised amount will become more reasonable for investors.

Financials
Prepare a summary of financial projections. Include sales forecast, expense budget, cash flow, balance sheets, and whatnot. If possible, consult an accountant to create this slide succinctly. Nonetheless, prepare a thorough financial projection in a separate file in case the investors want to scrutinize it after the presentation.

Amount Being Raised
This is it — the do-or-die stage of your pitch deck scheme — the amount being raised. When asking for funding, never ask for an exact amount as some investors' firms might have an investing limit. Provide a range as this makes your proposal flexible for some investors' limited resources.

Contact
Some pitch deck presenters fail at the end by not including an actionable guide. Without a clear call to action, you're never going anywhere with your pitch deck model. Whether you want investors to check your social media channels or visit your website, always include any contact information such as URL, social media accounts, phone numbers, and a contact person.

7 Tips for a Professional Pitch Deck Model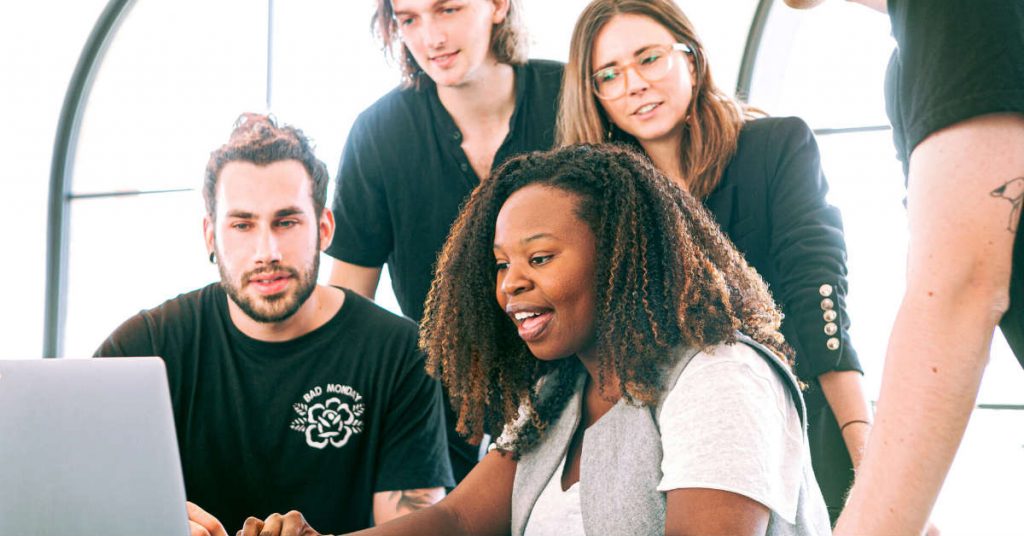 1. Make Text-Heavy Slides Interesting
Using a lot of text is inevitable in a pitch deck. However, this can sometimes bore the heck out of your spectators. Make text-heavy slides fun and playful.

2. Use High-Quality Graphics
The visuals on your pitch deck reflect the kind of team behind the venture. That said, ensure that you only invest in excellent graphic design.

3. Create Structure
Most slides will be text-based only. So ensure that each one has a hierarchical structure to make it easy for investors to digest the information. Bullet points, numbers, and white space are a good start.

4. Hook Investors with Design Contrast
That's not to say using various vibrant colors is the key. However, make sure your design has contrast. Using one color or shape is a bit dull, make it an eye-catching presentation that'll impress your spectators.

5. Use Various Layouts for Complex Information
Use icons, a tiled layout, graphs, or charts to present the most complex information. This will make reading easier to digest.

6. Put a Face on That Brand
When presenting your team, include smiling pictures of your members instead of just names and designation.

7. Be Consistent with Your Branding
Be consistent with your branding. Use the colors, typography, and logos akin to your brand identity.

Conclusion
A compelling pitch deck design might be your startup's lifesaver. Pair that with a clear and concise explanation of your business goals, and you're well on your way to a successful venture with total funding and support.