Need to know how to use on-demand services? You've come to the right place!
On-demand services are services that are available to users whenever they are needed or requested. These services provide immediate access to various goods or services without long-term commitments; that said, it has gained huge popularity with the rise of digital tech and apps.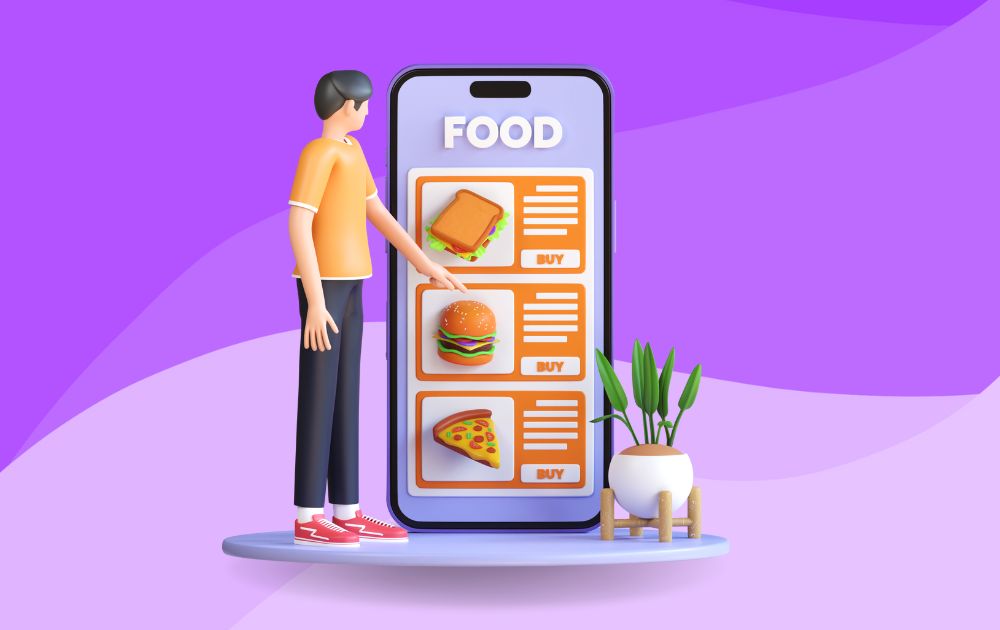 Whether you're using an on-demand professional graphic design service like Penji or any other service like grocery delivery, transportation, or tutoring, here's a step-by-step guide to help you navigate.
Let's dive right in!
1. Identify Your Needs
First on our how-to-use on-demand services steps is identifying the specific needs or tasks you want to fulfill using on-demand services. On-demand services examples include:
Transportation and Ride-Sharing
Food Delivery
Grocery Delivery
Home Services and Errands
Lodging and Accommodation
Entertainment and Music Streaming
Healthcare and Telemedicine
In terms of work and career, there's also a plethora of on-demand services like:
Graphic Design Services
Freelance Platforms
Virtual Assistants and Administrative Support
Remote Work Tools
Co-Working Spaces
Professional Networking
Business Consultancy and Advice
Document and Design Services
Language Translation and Localization
IT and Technical Support
2. Research and Choose a Platform
Looking for a reputable on-demand service platform is a crucial part of the steps in how to use on-demand services. If you need food delivery, for instance, you might want to check out DoorDash, Uber Eats, Grubhub, Postmates, Deliveroo, and other local providers.
It pays to do your due diligence and research thoroughly to make an informed choice. Here are a few things you can do at this stage:
Read Reviews. Check online reviews and ratings from other users. Doing so can provide valuable insights into the quality of service, reliability, and user experience.
Compare Services. Compare the range of services offered by different providers. Ensure that the provider you choose offers the specific service you need.
Ask for Recommendations. Reach out to friends, family, or colleagues who have used similar on-demand services and ask for their recommendations.
3. Download the App or Visit the Website
Some on-demand services have mobile apps that you can download from app stores. Install the app that corresponds to the service you want to use.
Other on-demand services come as web applications. Often abbreviated as "web app," it's a software application that runs in a web browser. Unlike traditional software applications that you download and install on your computer or mobile device, web apps are accessed over the on-demand services website through a web browser.
4. Sign Up or Log In
This how-to-use on-demand services step is where you establish your identity on the platform, giving you access to the service provider's offerings. It also allows them to personalize your experience.
If you're new to the on-demand service, you'll likely need to create an account, typically done by following these steps:
Look for a "Sign Up" or "Register" option.
Provide your personal details, including your name, email address, and often a password.
Some platforms might offer social media or single-sign-on options for faster registration.
After submitting your information, the platform might send you a verification email or text message. Click on the link provided or enter the verification code to confirm your identity.
Here's an example of an account creation page: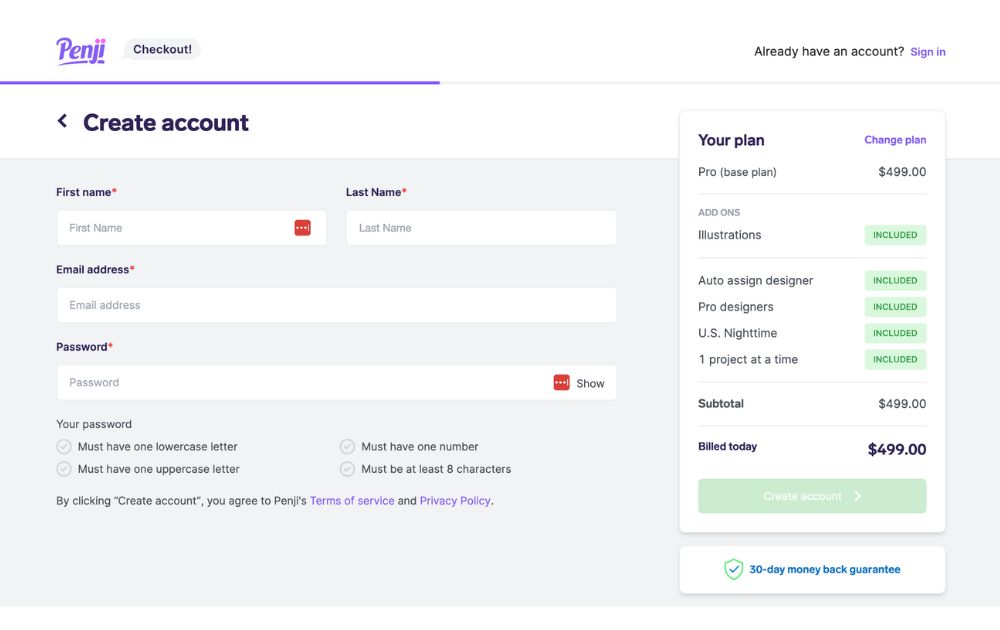 Once you've signed up or logged in, you'll likely need to provide payment details to complete transactions. Look for a section in your account settings or during the checkout process where you can input your payment information.
Depending on the platform, you may have multiple payment options, such as credit or debit cards, digital wallets (e.g., PayPal, Apple Pay, Google Pay), and bank transfers.
5. Browse and Select
Once logged in, you can explore the available options, products, or services the platform offers. Look for sections or tabs that allow you to browse service categories. These could include transportation, food delivery, home services, entertainment, and more.
For instance, if you're using an on-demand services app like Netflix, the home page would show you various categories, such as sci-fi and fantasy anime, criminal investigation comedies, or TV dramas starring women. A coffee shop app, on the other hand, would typically display drinks categories, such as brewed coffee, espresso-based drinks, and frappuccinos.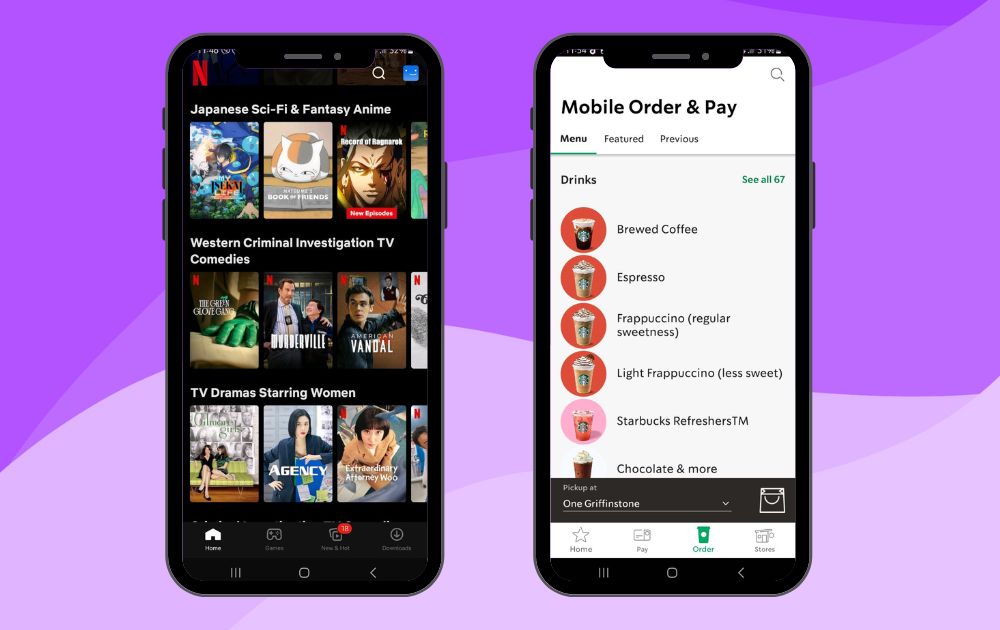 In a graphic design app like Penji, you can select a category as you create a new project. Tagging your project as an advertisement, animation, branding, or any other category will ensure that your project is undertaken with the right context.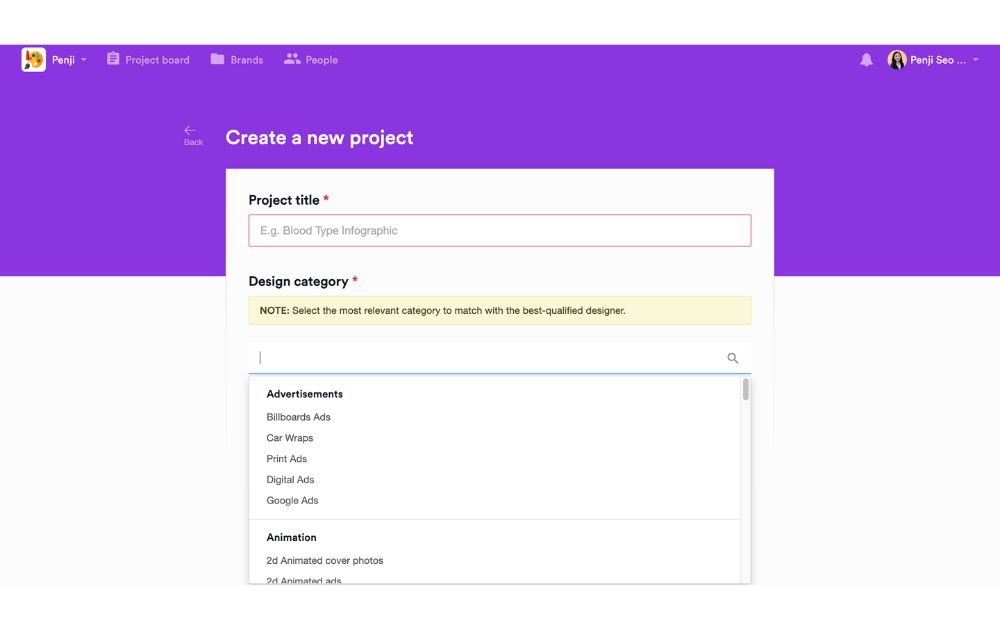 6. Place an Order
Select your desired service, make any necessary choices (like selecting a restaurant or specifying the service details), and place your order. If you're using a product-based service such as food subscription or delivery services, here are the things to double-check:
Items and quantity on your cart
Your delivery address and contact information
Delivery time, if applicable
Additional instructions, if you have any
You can then click the "Checkout," "Proceed to Payment," or similar button to initiate the ordering process.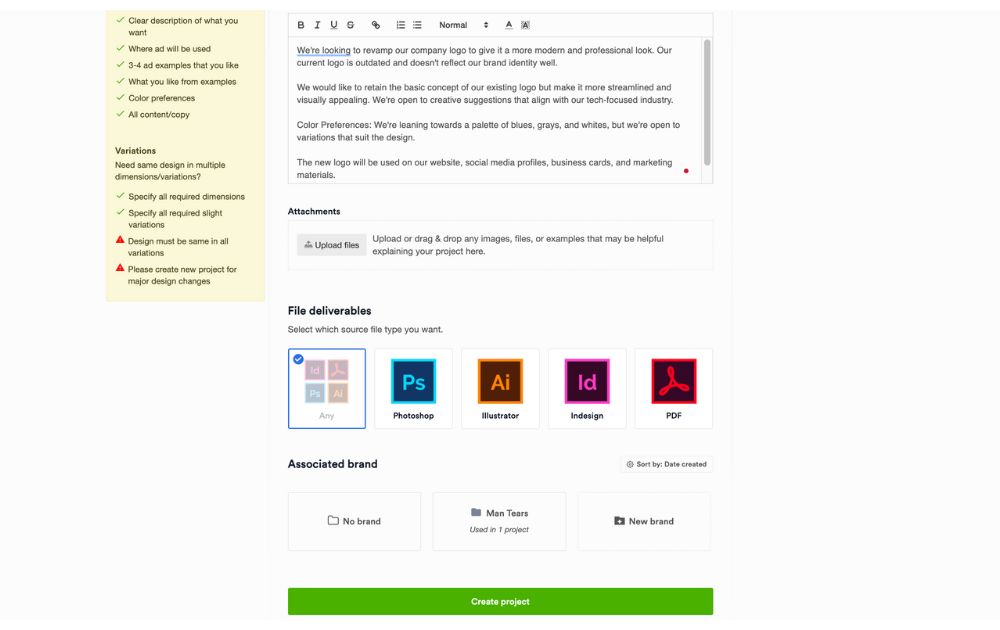 For an on-demand graphic design company like Penji, it's as simple as describing the deliverable you need and clicking "Create Project."
7. Track and Communicate
For services like transportation and food delivery, you can often track the progress of your order on the app. Some apps also allow you to communicate directly with the service provider.
Service-related apps like Penji, you can message your designer if you need revisions or have any other concerns.
8. Receive and Review
Once the service is complete, you'll receive your order, whether it's a ride, food delivery, or completed home service, or a graphic design.
Many apps also allow you to rate and review the service afterward. Take note that providing feedback is valuable for both users and service providers. It helps other users make informed decisions and allows service providers to improve their offerings.
So there you have it! The step-by-step guide on how to use on-demand services! As on-demand service companies continue to evolve, they offer endless possibilities for enhancing everyday life, work, and leisure. Embrace the opportunities they bring while staying mindful of their impact on society and the economy.