First impressions and brand identity play a pivotal role in modern business, making graphic design more critical than ever. However, not every company has the resources to maintain an in-house design team or invest in expensive software and assets. So, how do you harness the power of effective design without breaking the bank? A graphic design subscription is an increasingly common solution for modern brands that want to streamline their creative process and achieve consistent growth.
Graphic Design Subscriptions: The Basics
As the name implies, you can subscribe to a graphic design service offering multiple pricing plans to request design projects. Think of it as Netflix for graphic design. Request unlimited graphic designs anytime during your subscription. Plus, since it's a subscription, you can cancel anytime!
What other names do graphic design subscriptions go by?
Design-as-a-service
Unlimited graphic design service
On-demand graphic design service
Get a taste of unlimited design
Try Penji risk-free for 30 days and get all the custom graphics you need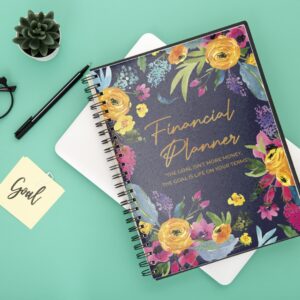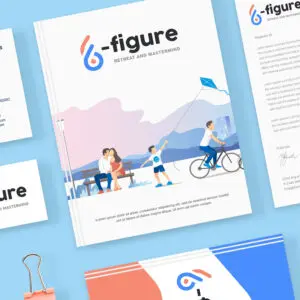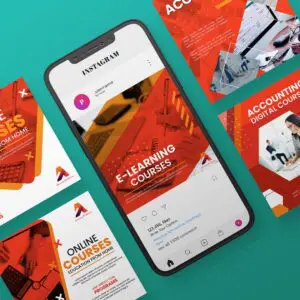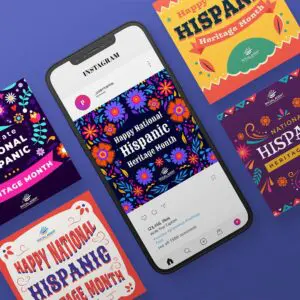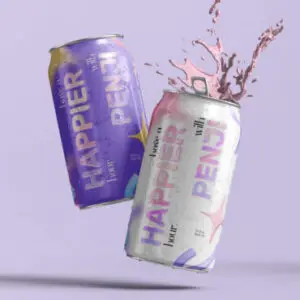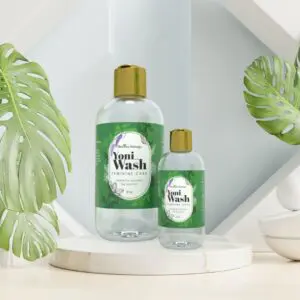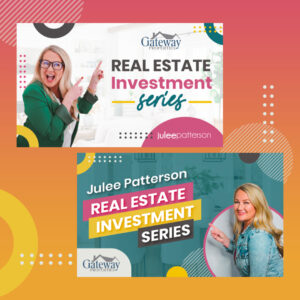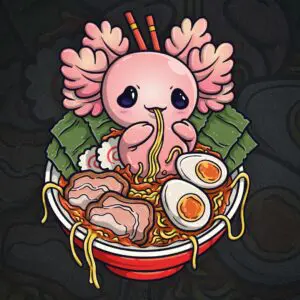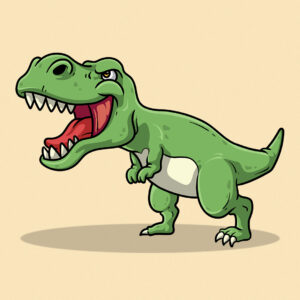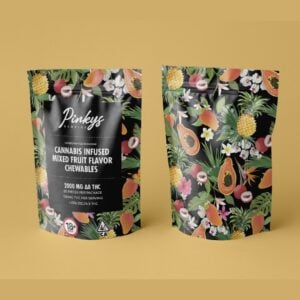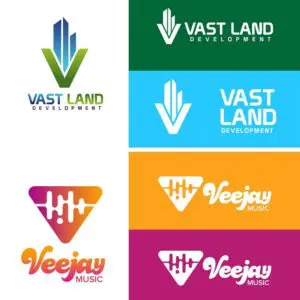 Who is it ideal for?
A graphic design subscription is ideal for businesses with a high volume of design work monthly or yearly. Plus, a graphic design service can ease your workload if you're working with multiple brands.
Benefits of Subscribing to A Graphic Design Service
1. Affordable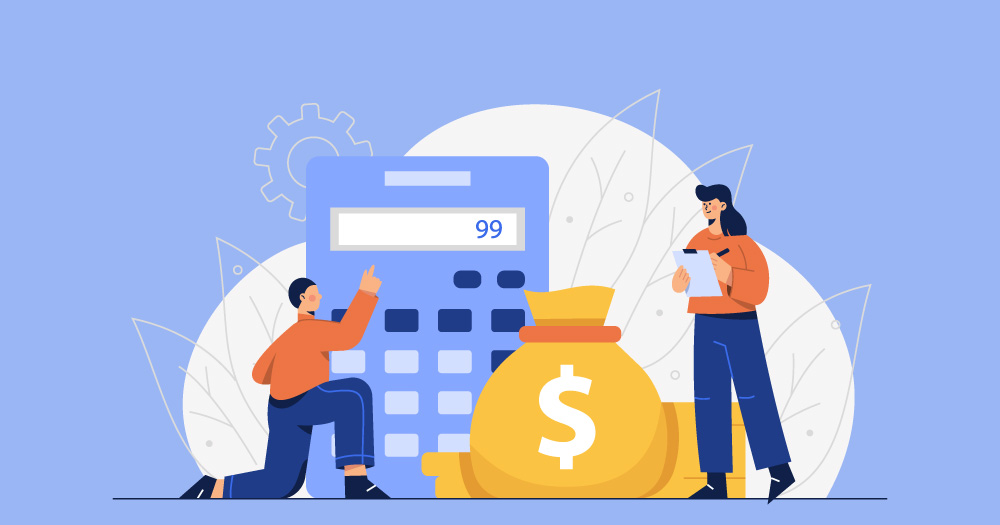 Freelancers charge per project or hour. And those expenses add up to your graphic design budget. But a graphic design service offers flat monthly rates, saving you money in the long run. You don't need to compute hourly or per-project rates and revision costs.
Features like design types, revisions, storage space, project management capabilities, and integrations are lumped into one plan.
2. Faster Turnaround Times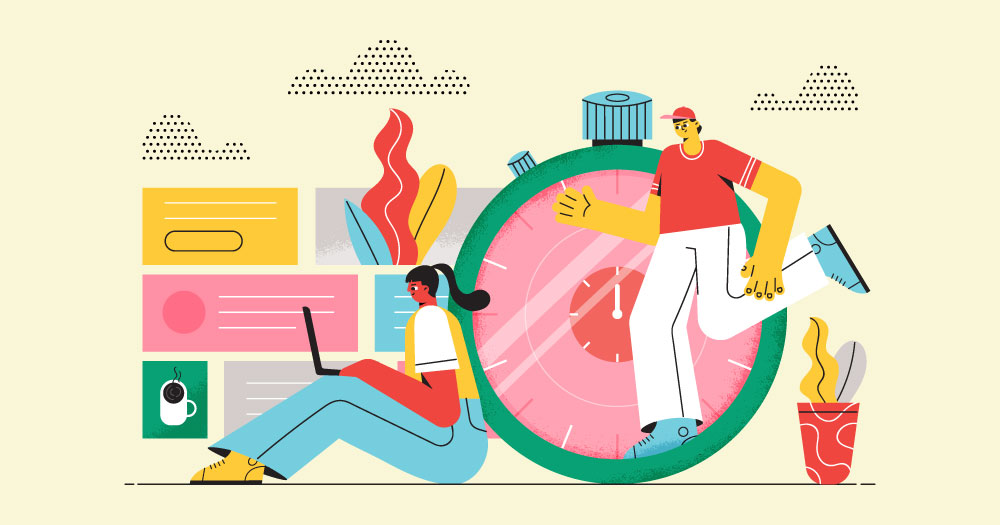 One advantage of subscribing to graphic design services is faster turnaround times. Most design services promise a 1 to 2-day or 24 to 48-hour turnaround time for simple designs. However, complex designs can take up to 3 to 4 days. Still, it's so much faster than your average freelance graphic designer.
Plus, some graphic design services offer same-day turnaround times too! You can opt for this choice if you have a high design demand and need those designs done ASAP.
But you might ask, is design quality affected by the quick turnaround time?
Even though you can receive designs in a short amount of time, designers don't skimp on quality. Some design services have valuable team members conducting quality control and reviewing designs before you receive them.
And if you want to get a preview of what Penji can do, check out our design gallery here!
3. Unlimited Revisions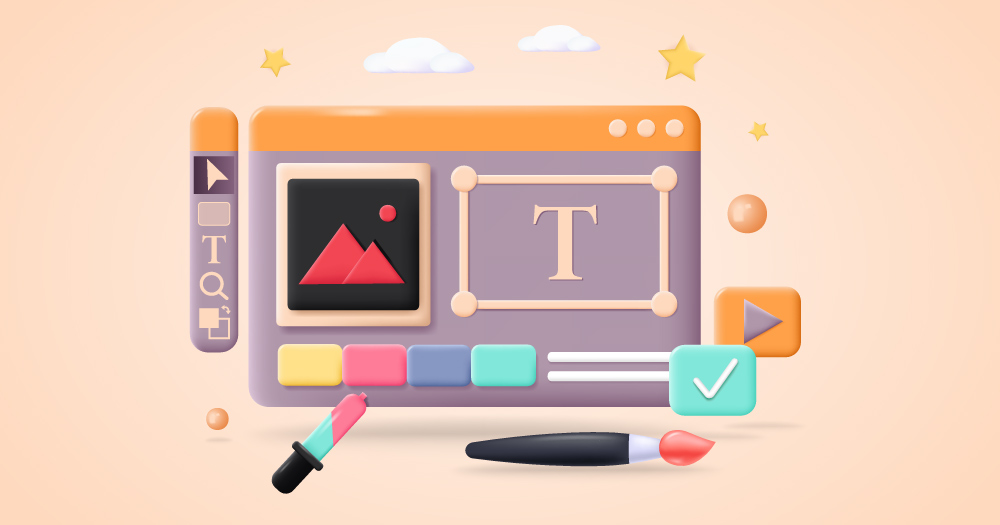 When you work with a freelancer, they set limited revisions for any design project. And that could be hindering, especially if the submitted design isn't up to your standards.
But on-demand graphic design services ensure you get unlimited revisions! Sometimes designers may not interpret your envisioned visuals on the first try. But with a subscription design service, you don't have to pay extra! You can have designs revised until you're 100% satisfied with your requests!
4. Multiple Brand Management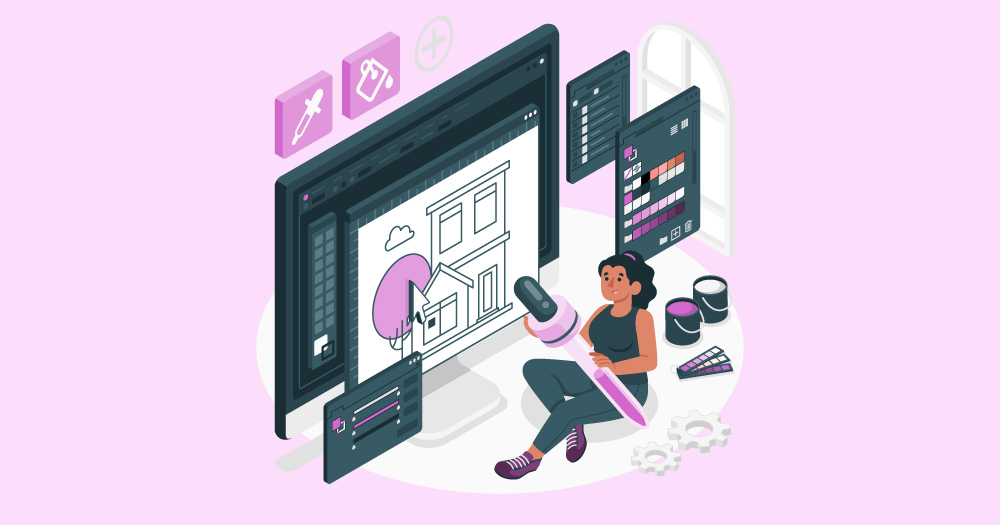 It can get overwhelming when working with multiple brands. One perk of outsourcing to a graphic design service is that you can manage various brands in one account. Plus, you can organize them into folders to keep track of and monitor everything.
5. Team Collaboration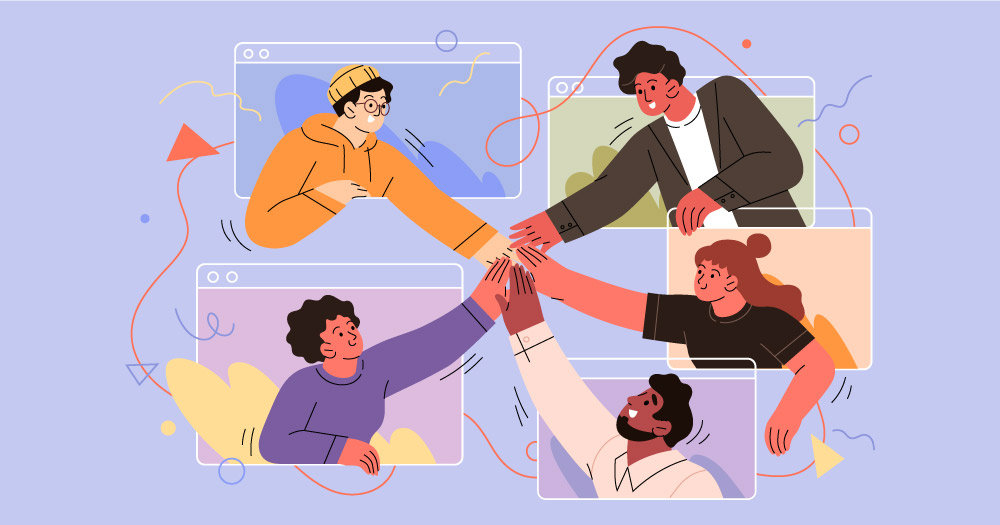 If your team is seeing a dip in productivity regarding design, it's time to offload your design work to an unlimited graphic design service. But even though you're outsourcing your work to a graphic design service, it doesn't mean you can't collaborate with your team anymore.
Most design services allow you to add team members to one account. With that in mind, you can work with team members seamlessly.
6. Vetted Designers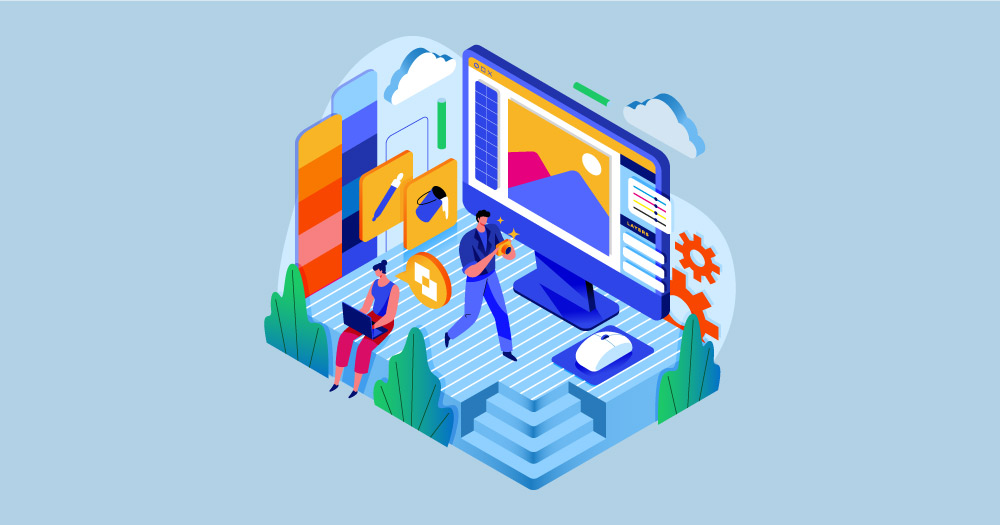 One challenge of hiring freelancers is that they need to undergo a hiring process. After all, you want to work with a professional freelance designer. But the hiring process can eat up your precious time.
Unlimited graphic design services ensure that only the best of the best are part of their elite teams. Most graphic design services conduct a rigorous hiring process to ensure that you're working with professional and skilled designers. Additionally, some offer continuous training to level up their skills and produce better design outputs for clients.
7. Project Management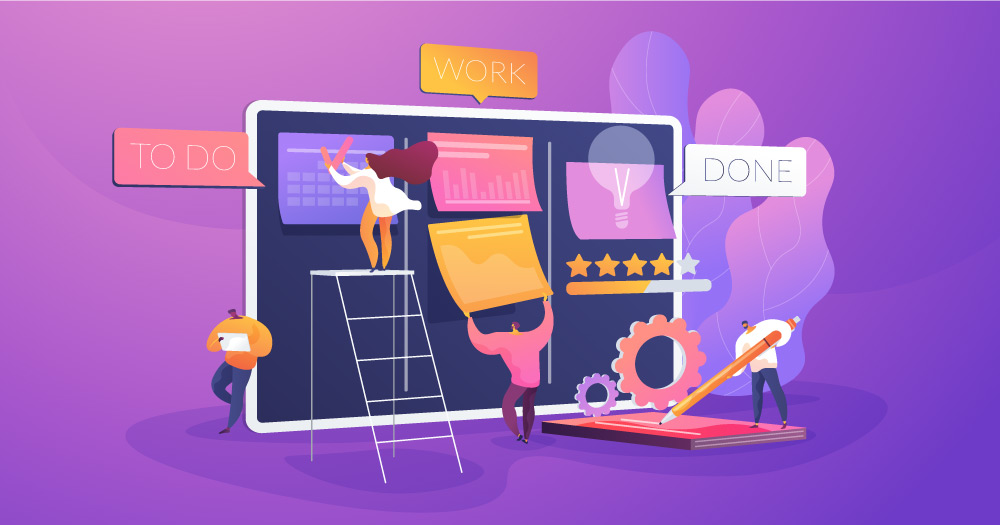 Graphic design services have a custom project management tool (dashboard) or use one to provide a smooth experience from request to download. Some design services assign a dedicated project manager to keep your projects moving. Plus, you have control over which designs should be prioritized too!
How Graphic Design Subscriptions Work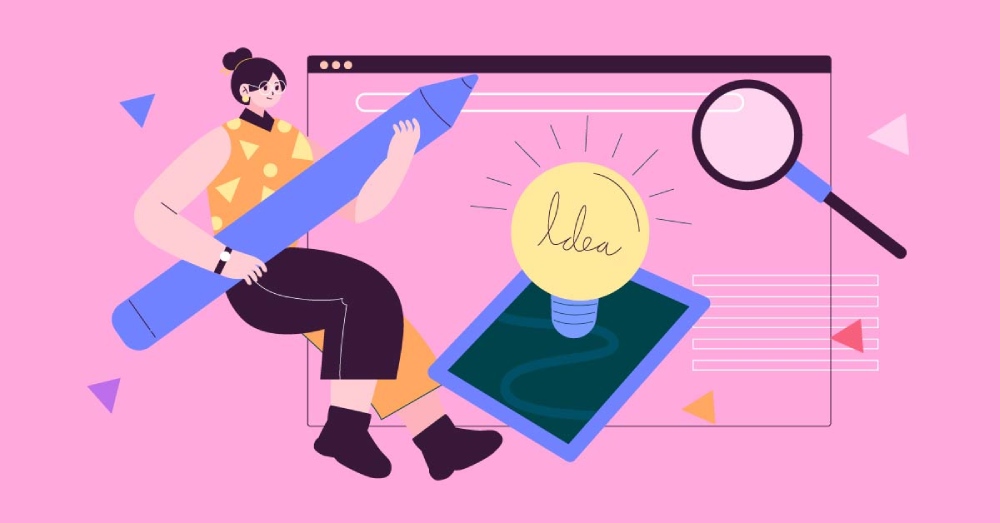 Once you subscribe to any graphic design service, requesting designs is as easy as 1-2-3. Here's what to expect when requesting designs from any service.
1. Request designs
At this stage, you should prepare a design brief and other assets to help your designer accomplish the design. Make sure that the design brief is comprehensive but allows the designer to be creative. The subscription service will also match your project to an expert designer who can complete the project.
2. Review designs
After you submit a design brief, a designer should work on your design and submit it based on the service's turnaround time. Once the draft is submitted, you can review it. If you think the design is excellent, you can close the project and download the designs. Or, you can request revisions to enhance the design.
3. Download
If you have designs revised, you can finally download your requested visual and use it immediately. After that, you can submit a new design request.
What is Included in ANY Subscription?
Let this list convince you why you need to make the switch to an unlimited graphic design service. Here are the basics included in any graphic design service:
Branding design (logos, typography, business card, packaging)
Marketing and sales design (blogs, email, social media, billboards, digital ads, magazine ads)
Print design (magazines, brochures, flyers, tradeshow designs)
Merch designs (t-shirts, stickers, pop sockets)
However, some unlimited graphic design services offer more than the basics. Here are the other extras you can request:
Web and app designs
Presentation designs
Illustrations
Motion designs
Infographics
Penji's Graphic Design Subscription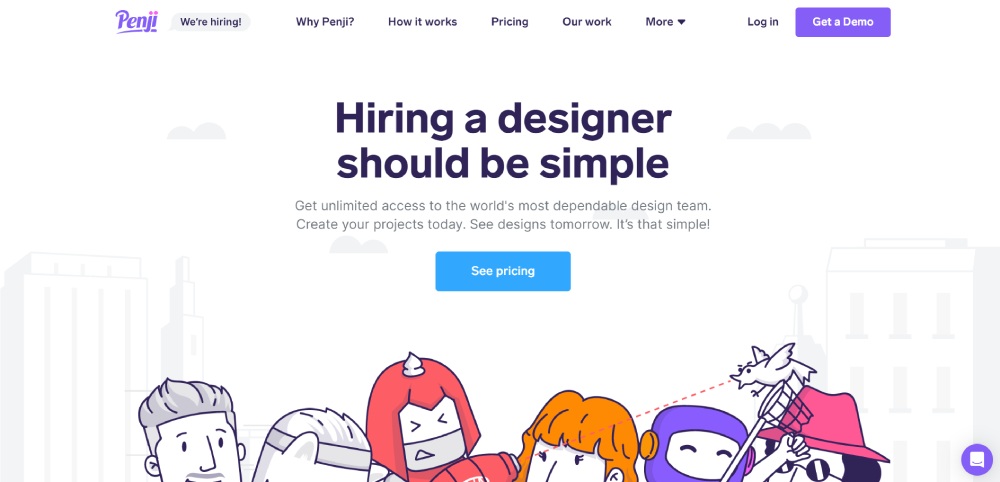 Are you looking for the best graphic design subscription service? Here are our top picks!
Why Penji?
If you need a one-stop shop for all designs, Penji should be at the top of your list! Aside from the inclusions and benefits I listed above, here are other perks of subscribing to Penji:
Request over 120+ designs
24/7 customer support
Dedicated design platform to submit design requests
Point-and-click revision tool
Swap designers
Dedicated project managers (Team & Agency plans)
30-day money-back guarantee
Give Penji a try today! See how it works here.