Businesses big or small can benefit from outsourcing graphic design, especially if you want to scale fast. Want to outsource graphic design but don't know how? This comprehensive guide will help you learn the ropes in getting the best graphic design for all your marketing strategies. We'll walk you through with step-by-step guide that you can bookmark and refer to any time you need.
However, not all outsourcing options are the same. There are freelancers, marketplaces, contests, and on-demand graphic design services that all provide design, but the process, designers, and end results are different. (Stick around until the end to see which option is a favorite among clients who put a premium on time efficiency.)
Here's our how-to guide in outsourcing graphic design:
For One-Off Designs
If you're a solo entrepreneur, new business owner, or just need a quick design done, below are some options I recommend. These options are significantly cheaper and don't require any commitment from you.

Fiverr.com: Fiverr has a ton of designers who can do designs at the starting rate of $5. This is a good option if you just need a quick design done and have the patience to wait at least a week or two for the final design draft. Just don't expect anything too custom and remember…you're usually only paying $5 – $10 per design. So you will get what you pay for.

99designs.com: 99 Designs is more upscale in terms of quality. If you need logos, websites, apps, or something more sophisticated done, and you NEED it to look great, we recommend 99designs. Expect to pay at least $300 for a logo and north of $1500 for a complete web or app design.
For Long-Term Design Work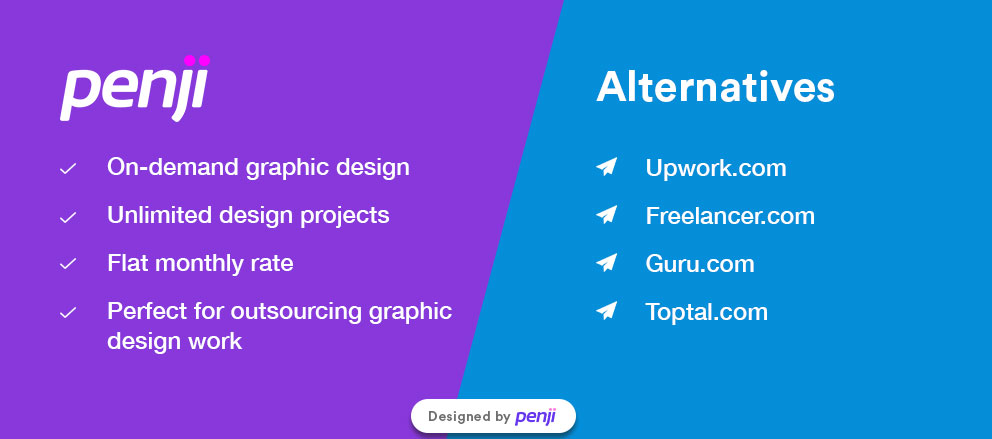 There is absolutely no shortage of online directories that claim to help you find the best outsource design option. We've used and tested just about every single one of them to find out which ones are reliable and trustworthy.
If you are hiring for long-term work, your time and dollar investment is crucial. So, to help with your search, here's our list of the best services to request your design projects.
Penji: Yes…we have to shamelessly plug ourselves in here. Penji's business model is created specifically for those looking for a designer, without the cons of vetting. No hours lost interviewing. No need to sift through tons of portfolios. Imagine being able to work with not only one designer, but a design team specialized in your specific projects. Pretty good deal right?
Upwork: They're actually "okay" for finding designers. You'll find more programmers, data entry, and virtual assistant folks on Upwork than graphic designers. You'll probably need to look around quite a bit to find a good designer, but it's definitely worth a try. It is not unheard of to find a unicorn designer for a decent rate.
Freelancer.com: TONS of graphic designers here. The downside is most of them command higher pay and you'll have to find that one designer who does everything you're looking for.
Guru: Similar to Upwork. You can find designers on Guru, but you'll have to search for quite awhile for the best match.
Toptal: Not exactly "outsourcing". Toptal is more for hiring freelancers, and many of them are from USA, Australia, Canada, Europe etc. Toptal isn't exactly a cheap option, however, they're great if your company absolutely needs the best of the best designers to work with you on a project. You wouldn't want to hire a designer on Toptal to help do Facebook Ads. Not worth the money.
How to request a design project with outsourced designers
To make your projects go smoothly, prepare an outline of all the current projects you have in mind before hiring a graphic designer. Think of all the visual design elements you need right now and all of the others that your company may need in the future. This could be a little confusing at first, especially if this is your first time doing it. But setting up a systematic workflow is essential, and getting it organized from this point on will make everything easier.
As an example, when you have your logo designed, everything else will follow. The design process will be smoother once branding has been carefully planned out.
What to mention and include in your design brief:
colors (exact hex codes are even better)
visual references and examples of what you like
copy to include
fonts
high-resolution images
detailed description of what to include and what to avoid
When choosing an on-demand graphic design service, your design brief is crucial in the success of the draft that you receive the next day. Because Penji deploys a user-friendly platform, it's everything you need to submit designs, write revisions, and download source files. The more detailed your design brief, the happier you will be with the end results, and the designers will move on to the next project more efficiently.
Who SHOULD NOT outsource graphic design?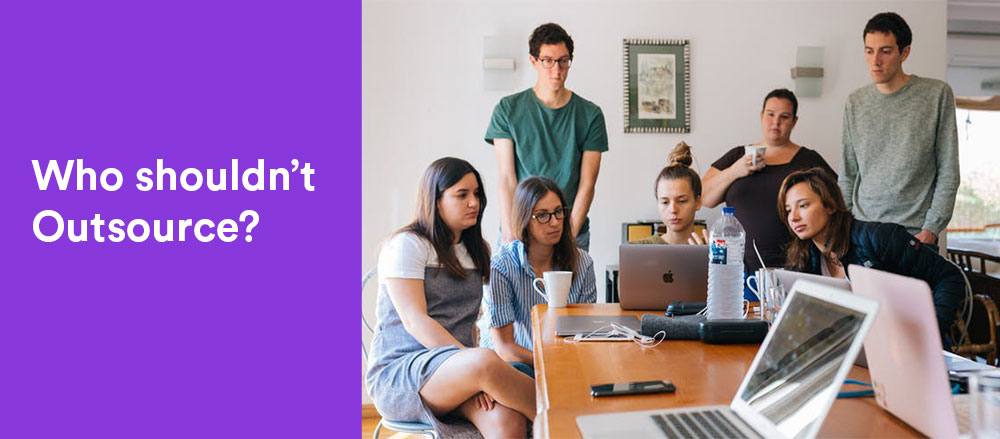 Here is what you need to consider:
If you're looking for someone to just do a one-off design for you, outsourcing long term may not actually be worth the trouble. Your business would have to constantly need graphic design work done if you want to consider the option to outsource graphic design.
There are many costs that you may not be factoring in initially. Sure, the cost seems to be significantly cheaper than hiring someone to work with you in-house, but the administrative overhead and time-consuming aspect of finding the perfect designer is expensive.
Every option has a target customer, and it may or may not be you. Before signing up for any type of design outsourcing, consider your needs versus their offering. You'll learn that some may actually hurt your business's growth. Maybe you should consider hiring an email marketing agency, that also knows programming and marketing, rather than someone designing an image for your email.
Who SHOULD outsource graphic design?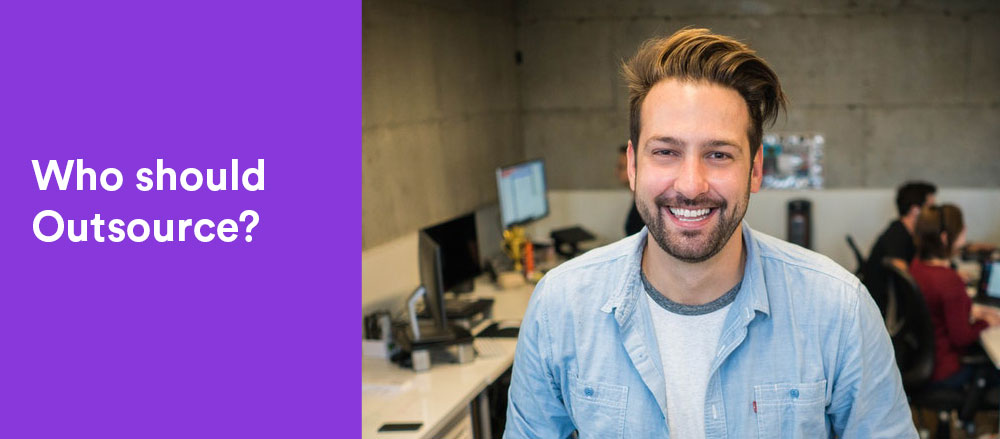 Typically more established businesses/agencies with their own internal design team are the ones who outsource graphic design the most. A common misconception is that they would only hire in-house. That is not the case.
By outsourcing graphic design, they're able to liberate their in-house designers from mundane grunt work. As a result, in-house designers can focus on creative work for bigger projects. You know…the ones that pay the bills. Below is a list of companies that commonly outsource graphic design.
Ad agencies: Ad agencies constantly need Google, Facebook, Linkedin, Twitter, Instagram, and ads designed on a daily basis. Those A/B/C ad testing can be demanding for 1-2 designers in-house.
Marketing agencies: Marketing agencies constantly have a need for outsourcing graphic design to complete their overload of design tasks.
Web design agencies: If you're a web design agency or developer and need some additional help getting those designs done.
Marketing Teams: If you're in charge of a marketing team and have deadlines to meet for your company and your in-house designer (or intern) is constantly busy and booked with work, then definitely consider outsourcing some additional help.
Established company/startup: If you're running a more established company with your own designers or even a design team, more often than not, your designers need help. And it's a smart idea to enlist some outsource designers to help out with the grunt work. This will allow your in-house team to focus on more important and creative design work for your company.
Pros and Cons of outsourcing

Pros:
Labor cost: Let's get the elephant out of the room. We all know it's one of the most affordable ways to get designs done.
Scalable: With enough practice and the right systems/processes in place, you can scale your operation and run a full-fledged team.
Availability of talents: You immediately have access to a much larger pool of talent than what could hire locally.
Cons:
Management: You will have to monitor and manage your designers. From recruiting, interviewing, hiring, legality, and money transfers to another country, you will be spending a lot of time with administrative work to keep things running smoothly.
Lack of control: You won't know if they show up to work or not. And you won't know if the work you're assigning will be delivered on time – if at all.
Cultural boundary: If you need a design done to reflect recent trends happening in your country, chances are your designer will have a hard time understanding the requirements due to cultural differences.
Communication: Communication will be a hit and miss. You won't know for sure if your designer will be responsive or active on the communication channel you decided on.
Internal conflict: If you have in-house designers, they may be surprised to hear you're outsourcing some of their work to someone else. They may fear their job is slowly being replaced by someone else.
Set your budget
After planning your brand and your strategies, set a reasonable amount for your budget. This is especially helpful if you're starting; however, the more established businesses can also benefit from this. Planning a budget means never getting in a hole you can't get out of.
Having a specific set of amount of money you can spend helps you get the best graphic design work there is. This will help narrow down your choices when faced with an expensive service versus a cheap one. Although you have to bear in mind that inexpensive doesn't necessarily mean low quality.
Cost is also one of the major factors for choosing where to outsource graphic designs. But if you want no billing surprises and additional fees, opting for Penji means you'll pay a flat monthly rate. This business model is perfect for startups and small businesses with a limited budget.
Write a GOOD job posting for hiring outsource designers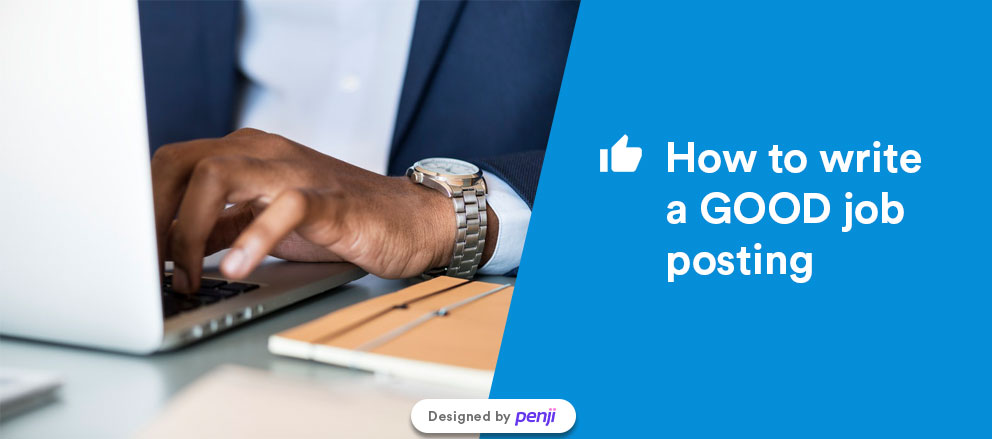 Putting the job posting up is the easy part. You'll soon receive countless applications to weed through. The trick now is how to find the RIGHT designer for you. It all starts with the job posting you created. A vague job posting that list general things you're looking for will likely attract just about everyone – especially all the bad designers looking for a quick buck. Below is an example of a BAD job posting.
Example of bad job posting:
Listing Title: Need a graphic designer
Body: We're looking for a talented graphic designer to join our team and help us design marketing materials, ads, promotional flyers, websites, and occasionally logos. The designer must be talented, flexible, know how to use a wide variety of programs, and be able to work in a team environment. You will need your own computer and be able to work from home. If this job description fits you, feel free to apply by emailing us at [email protected]
So why is this job posting so bad?
Vague headline
Vague description
Missing job requirements
Not enough information for an applicant to determine their own eligibility
Example of GOOD job posting:
Listing title: Ux/UI designer needed for full-time employment
Body: We're seeking talented graphic designers to work with our existing team to design a better customer experience for our support platform. This is a full-time position where you will be working with a team of designers and a project manager. You will be assigned a UX/UI project and be expected to complete deliverables each week and publish results. All work must be completed using Sketch App. This is NOT an hourly work and instead is a salary work. You will receive consistent monthly pay and bonuses based on your performance.
Position: Full Time
Hours: Daytime & Nighttime shifts
Schedule: Monday – Saturday
Pay: 1st and 15th of every month
HARDWARE REQUIREMENTS:
1. Good computer/laptop with sufficient computing power (cannot crash frequently)
2. Solid internet minimum of 25MBS/Download
3. High communication skills (English)
SOFTWARE REQUIREMENTS:
– Indesign
– Illustrator
– Photoshop
– Sketch (bonus)
DESIGN PROFICIENCY:
– Logos
– Websites (must be strong)
– Apps (must be strong)
– UX/UI (must be strong)
– Wireframing
– Sketch App
INFORMATION THAT WE NEED:
– Resume
– Portfolio
QUALITIES WE LIKE TO SEE:
– Passion for what you do
– A drive to succeed
– Pride in your work
– Willingness to learn new skills
SKILLS REQUIRED:
• English
– Proficient Speaking
– Proficient Writing
• Graphics & Multimedia
– Adobe Indesign
– Graphics Editing
– Illustrator
– Logo Design
– Photoshop
– Print Design
– Shirt Design
– Web page Design
HOW TO APPLY
– Must read the job description thoroughly and make sure you qualify
– Message us on Skype at [email protected]
– Send this as an introductory message: "Hi my name is _____ applying for outsourcing graphic design position. I found you on your application on ____. I'm ___ years old, with ___ years of experience. Here's a link to my portfolio: https://_________" Please send this exact message and fill in the blanks. Otherwise, we will not respond to you.
So why is this job posting good?
Clear headline
A clear and informative description
Detailed job requirements
More than enough information for an applicant to pre-qualify themselves
Even include directions on how to apply to ensure you know the applicant actually read your job posting
How to conduct an interview with your outsourced graphic designer?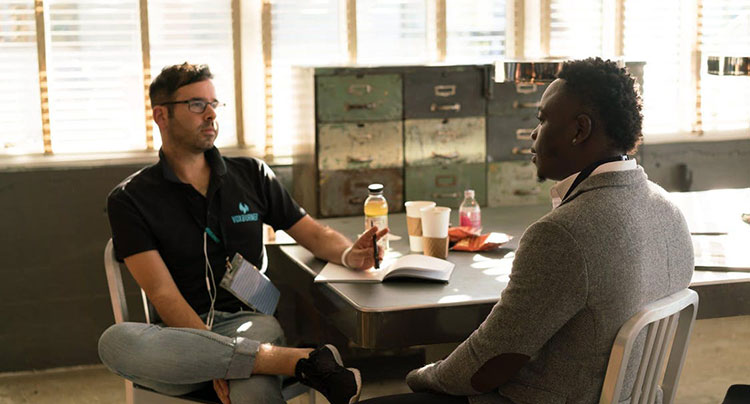 From our experience, the best way to conduct an interview after you've received several applications is through Zoom or Skype. Just about every graphic designer you talk to will have Zoom or Skype, whether it is domestic or international.
For your interview, have your questions ready. Typically a Skype voice call is preferred over a video call due to connectivity but do what you feel is best in order to get to know your team member.
Here are common questions designers should be able to answer:
How long have you been a graphic designer?
How did you get into graphic design?
Tell us a bit about your last job.
What was your last employer like?
Can you show us a design you're proud of and tell us why?
What are you exceptionally good at designing?
What is your design process?
Do you have a goal or dream in life? What is it?
Setting Up Their Schedule and Expectations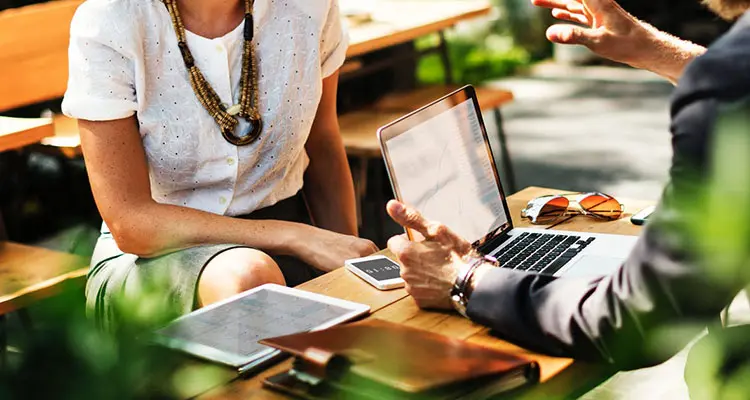 Set salary with room to grow and a clear growth chart will be the best way to go if you're planning to have outsourced designers grow with you. Hourly will do fine if you need them to work with you on a project for just a few months.
If you're proposing a full-time set salary, make sure you set the expectations correctly so they understand. Having a full-time committed job is common in the western hemisphere, however, it's less common in places like Vietnam, Philippines, Pakistan, and certain parts of India.
A full-time position may require you to have more structure in place such as:
Work schedule
Pay schedule
Sick days
Vacations days (or PTO)
Company guidelines
Time tracking software
And more…
You'll certainly need to create an employee's handbook in order to cover all the bases and ensure your team member can succeed while working for you.
Negotiating pay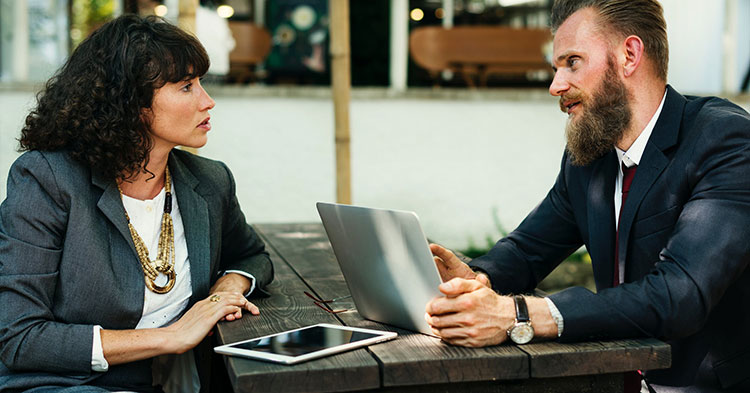 Now that you have a qualified designer on your hand what do you pay them? This largely depends on what their responsibilities will be, their skill level, and whether it's full-time or hourly. So, if you're unsure, you can be bold and ask them what they expect their monthly salary to be.
Do be careful, as once you've asked, you're allowing them to set the expectation for you. And it will be difficult to negotiate a salary that's lower in comparison to their proposal. Overall, the key takeaway is to be fair with your designer. If you don't pay someone adequately, you can't expect them to work hard for you.
On the other hand, Penji's set-up works differently. Choose between pricing plans and know exactly what you are paying each month. Easy and predictable.
How to have a successful working relationship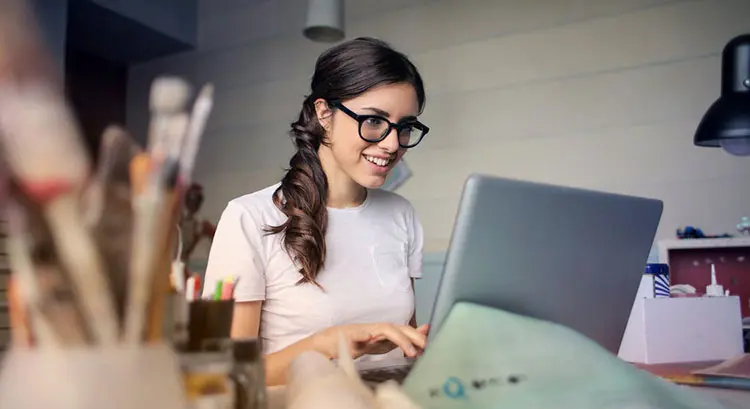 If you plan to outsource graphic design to someone you've never met and may never meet in person, trust is important. So, you need to have the proper infrastructure in place to ensure there's stability.
You can't just hire someone, give them an assignment, and expect them to be fully committed to you. Everyone desires a level of consistency and predictability in this type of relationship. You wouldn't like it if they're inconsistent and unpredictable.
It's just as vital to infuse company values in everything you do with your overseas members. So, make sure they know they're working for a company – not just a project. And make sure they feel welcome, accepted, and appreciated. And most importantly, treat them with the same level of respect you treat everyone else.
So if you're still undecided on where to outsource graphic design, try out Penji's quick and transparent process. Experience how on-demand graphic design is as easy as pie. Sign up now and start requesting design projects.
On-demand Graphic Design Results
With Penji, you can skip the entire interview process. You don't even need to worry about unpredictable pricing! Each designer has been vetted and goes through a rigorous testing process before joining the team. They have varied skill sets suitable for any design project. Here are some of our graphic designers' work samples:
Social Media Design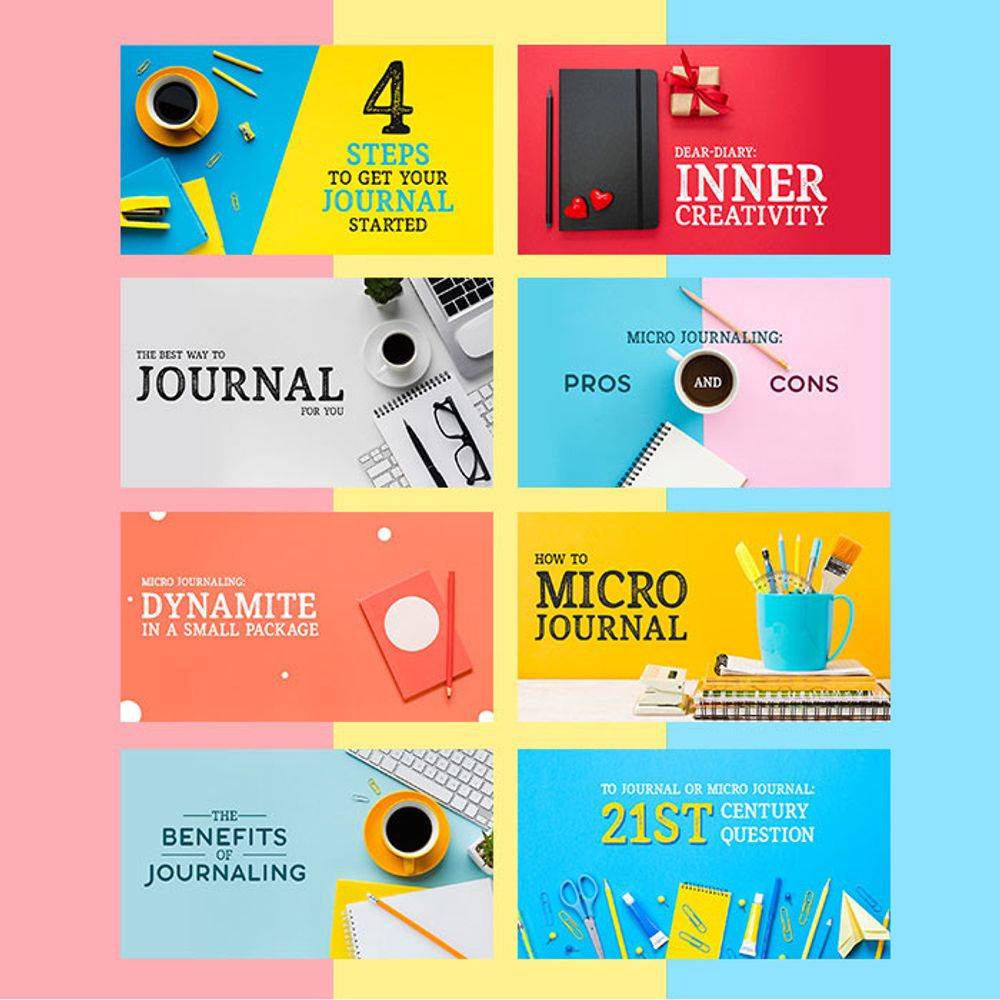 Logo Design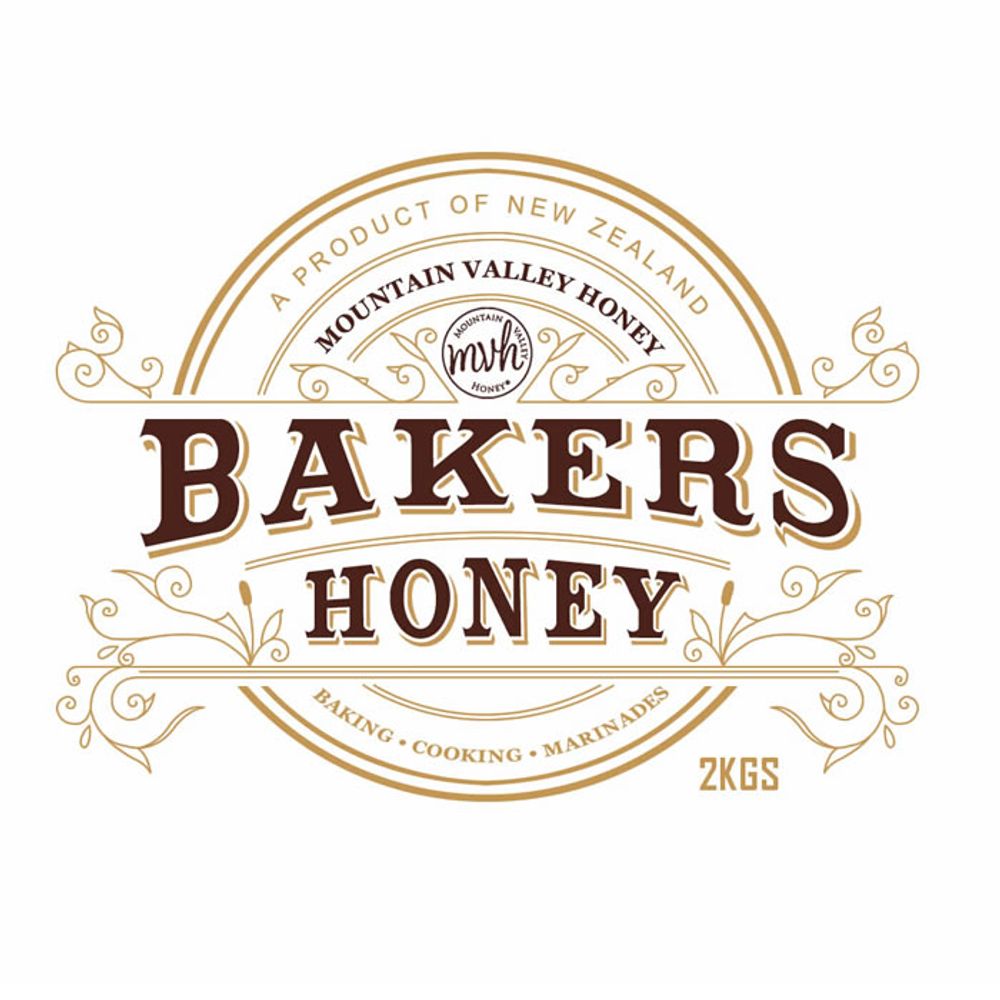 Packaging Design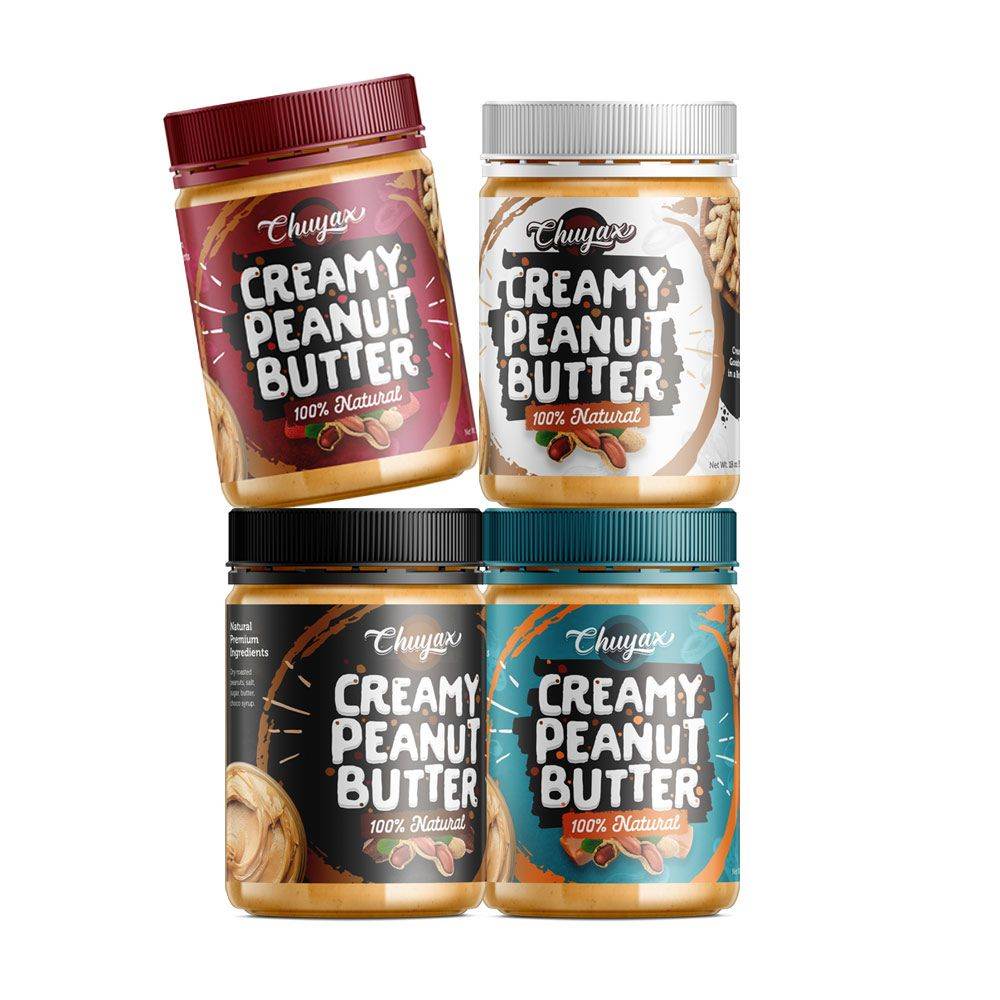 Custom Illustration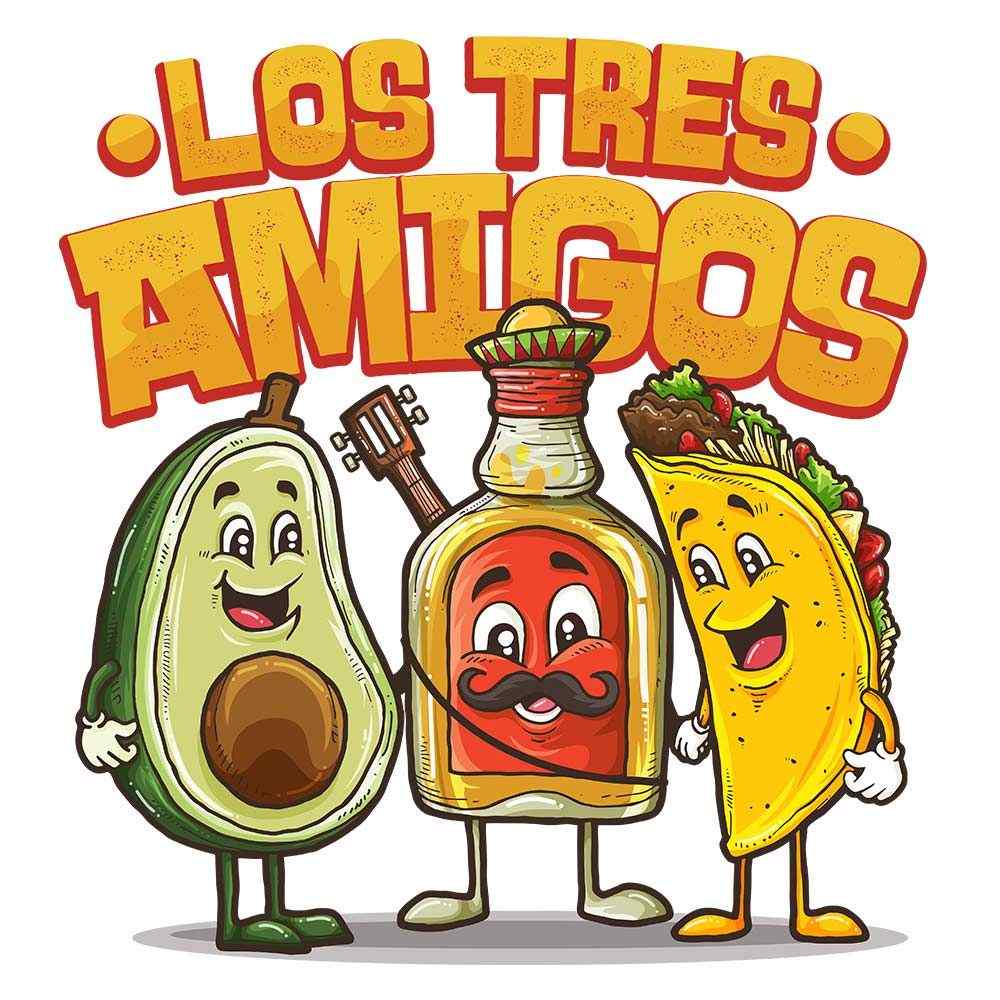 Merch Design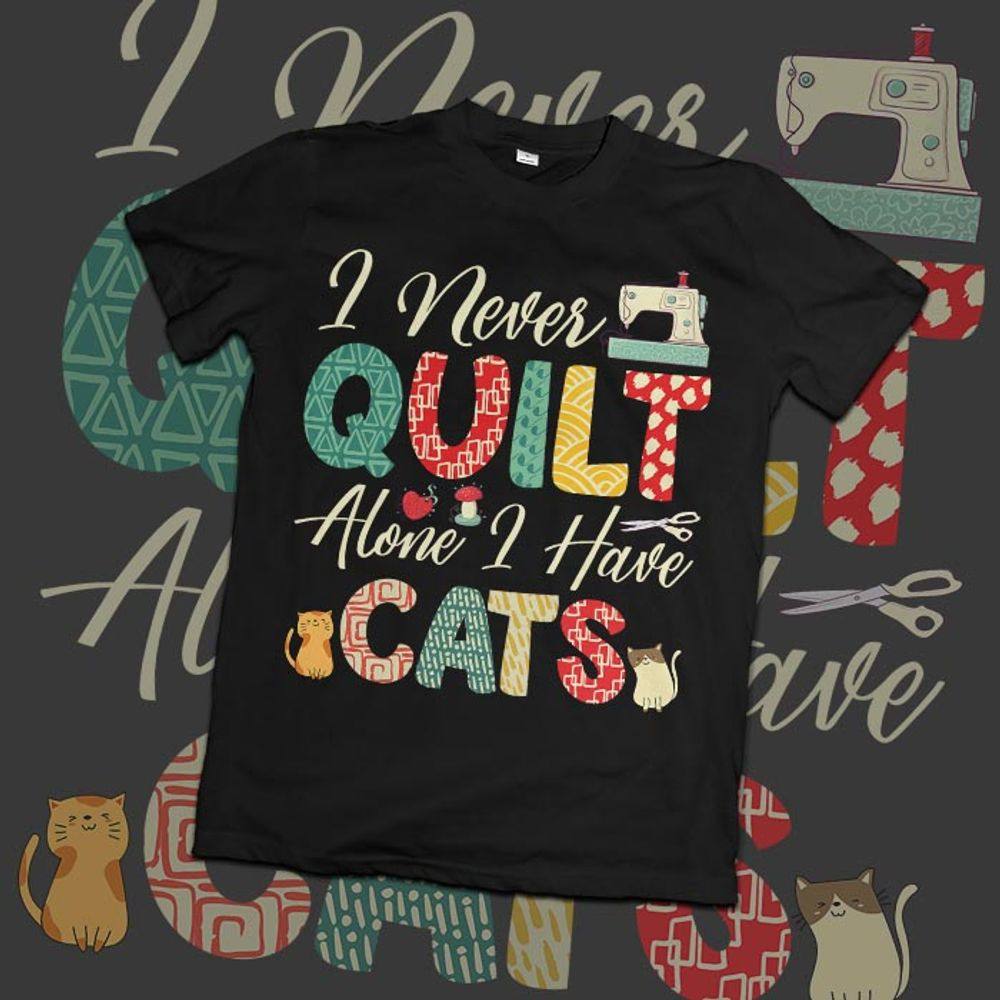 Outsourcing Graphic Design the Easy Way with Penji
Don't have the time and energy to go through everything above? We hear you. Actually, most of our clients are too busy, and they just want to get excellent designs fast and without the added burden.
Here's a step-by-step guide on how to get the best graphic designs from us.
1. Create Project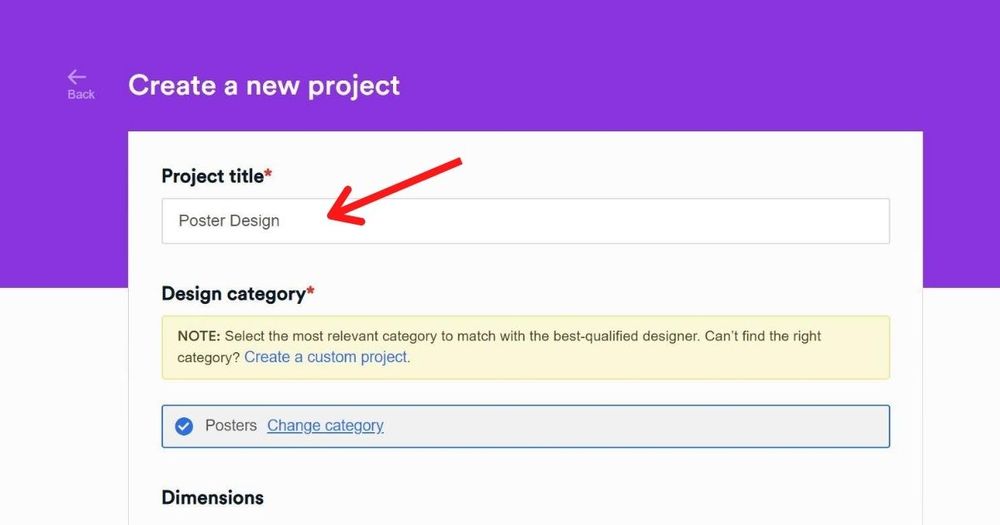 In the Penji dashboard, click New Project. Type in the title of your project, the design category (e.g., poster, ad, social media post), and description. You can put in the type of deliverable you need. Click Create Project.
PRO TIP: Help the designer understand what you want by putting in a clear description of the visuals you need, your target audience, and three to four examples of reference graphics.
2. Review and Revise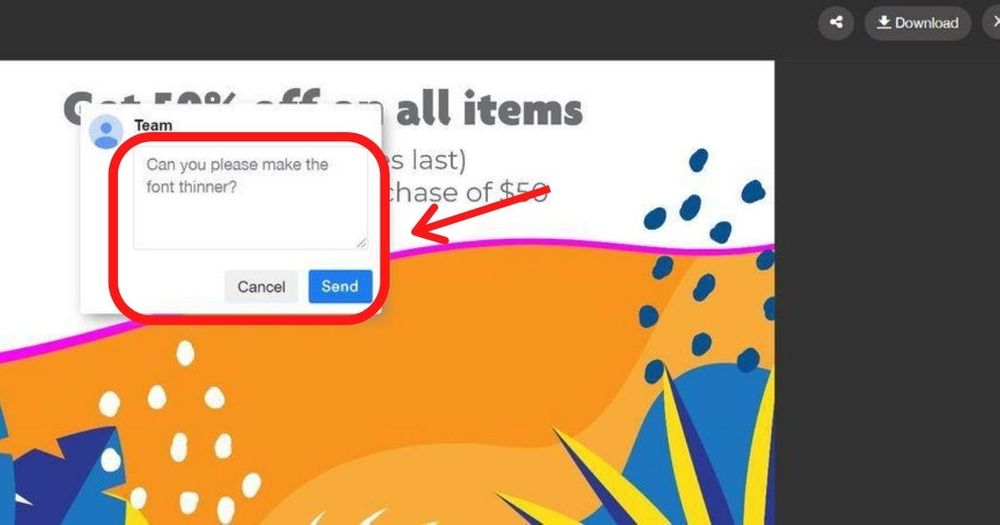 A designer will be assigned to work on your project. Once done, you'll receive an email alert that the draft is ready. Simply click on the file on the thread and review the design. If it's precisely the way you want, proceed to step three. If you need anything revised, click the pointer on the part you want to be changed and type in your comments. The designer will revise the draft until you're happy with the visual.
3. Download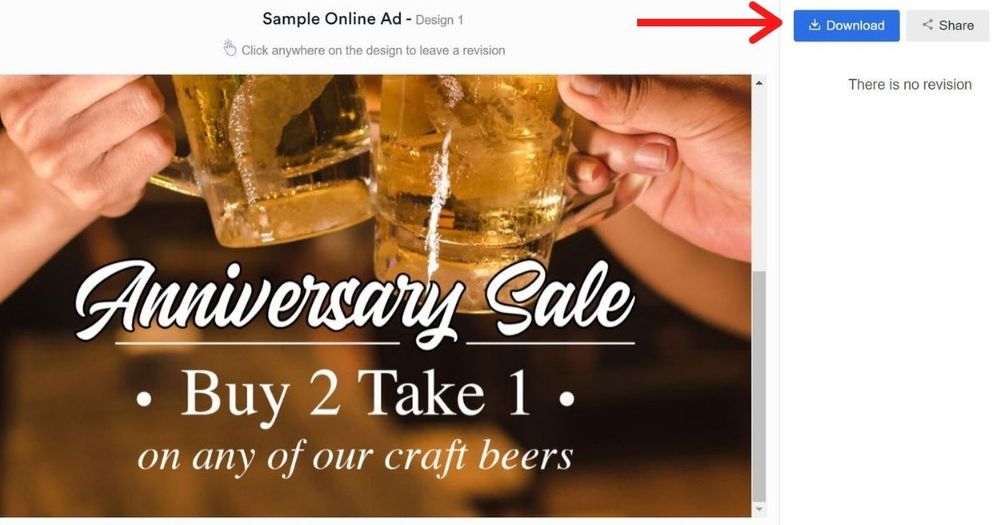 On the upper right side of the file, you'll see a download button. Click this button, and the graphic will automatically be saved to your computer.
Easy-peasy! But don't take our word for it. Sign up today and try our services risk-free for 15 days.