From crafting captivating logos to producing eye-catching marketing materials, graphic designers are the architects of visual communication. However, behind every awe-inspiring design lies a critical aspect that often remains shrouded in mystery – the pricing. If you're looking to compare graphic design price lists from different sources, you're in the right place.
DIY Graphic Design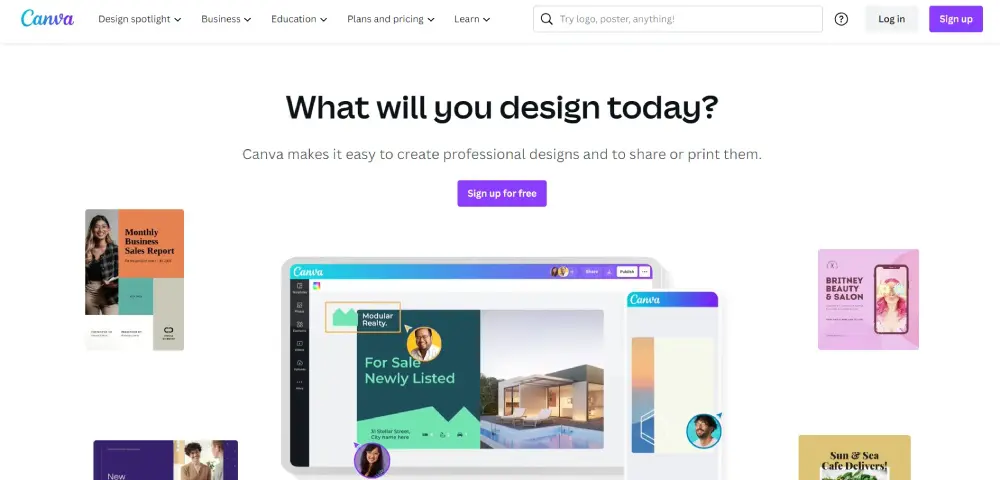 A DIY graphic design tool is the go-to service for small to medium businesses to create graphics on the fly. These tools are marketed to designers and non-designers, making producing visuals from scratch or using templates easily.
That said, one caveat of using these tools is originality. Although templates make it easier for users to create designs in minutes, expect that others to use the same templates too. Thus, the visuals are not tailored to your brand. That said, it's better to create designs from scratch or hire a professional graphic designer to make custom graphics.
Canva
Free
Pro – $12.99/mo
Team – $14.99/mo
Stencil
Free
Pro – $15/mo
Unlimited – $20/mo
Power your brand with unlimited design
Try Penji risk-free for 30 days and get all the custom graphics you need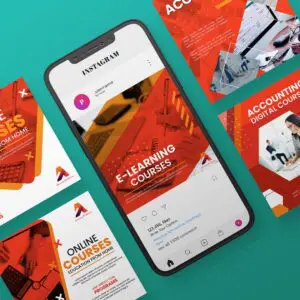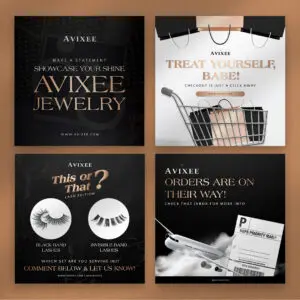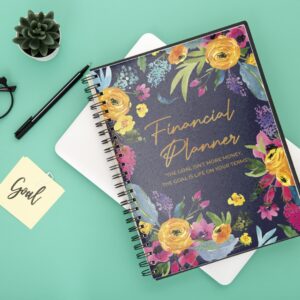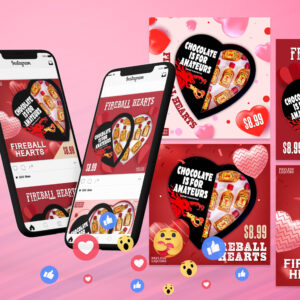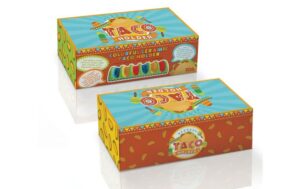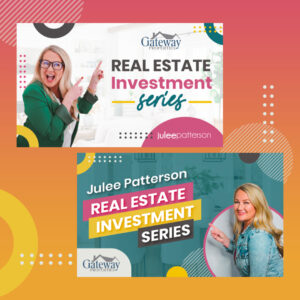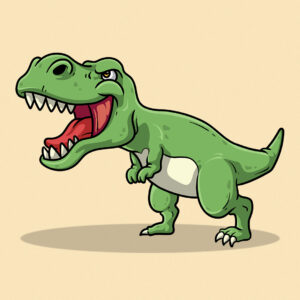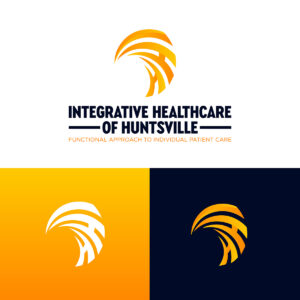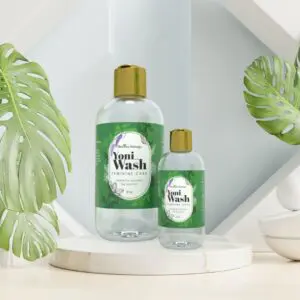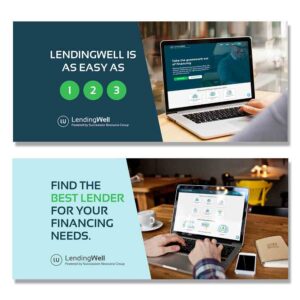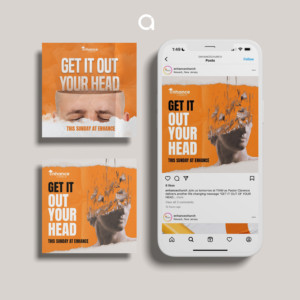 Vista
Desygner
Free
Pro+ – $4.95/mo
Business – $9.95/mo
Snappa
Free
Starter – $15/mo
Team – $30/mo
AI Graphic Design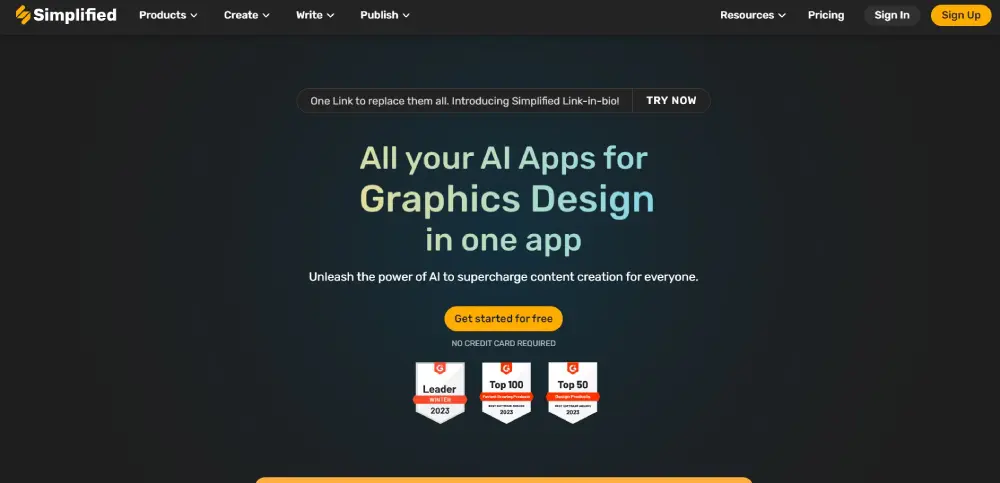 AI graphic design tools are giving their competitors a run for their money. Consider them as leveled-up versions of DIY graphic design tools, considering they offer suggestions to improve designs.
However, only a few graphic design tools have AI capabilities. And AI graphic design apps still have a long way to go. You can't expect it to get generated designs on the first try. Plus, it can't understand emotions and grasp what you truly envisioned. That said, you end up editing what the AI created. Plus, it's best to tap a professional graphic designer to work with an AI-assisted tool.
Here is the graphic design price list for known AI tools:
Simplified
Free
Small Team – $30/mo
Business – $50/mo
Growth – $125/mo
Designs.AI
Basic – $29/mo
Pro – $69/mo
Enterprise – Customized
Uizard (Web design tool)
Free
Pro – $19/creator/mo
Business – $39/creator/mo (billed yearly)
When is The Best Time and How to Use AI and Graphic Design Tools?
Don't be discouraged by using AI or graphic design tools. After all, these tools are still handy in letting your brand move forward creatively. However, in a professional's hands, these tools will be used effectively and strategically. Plus, they can integrate your branding into any graphic.
But if hiring a professional is not in the cards due to a limited budget, when is the best time, and how can you use these tools?
You can use AI and graphic design tools when you're ideating your branding. One advantage of these tools is it's free. You don't have to pay a cent. These are great starting tools to help you realize your envisioned branding identity. It doesn't have to be perfect first. But this can be a reference for your designer when they take over and refine your branding.
Another reason to use these tools is for creating templates. Templates are a time and money-saver, especially if you want to post on social media or send emails regularly. Make sure to add your logo to the template so the graphic can be custom to your business. Once you're ready to hire a designer, they can beautify and personalize a template!
Freelance Graphic Designer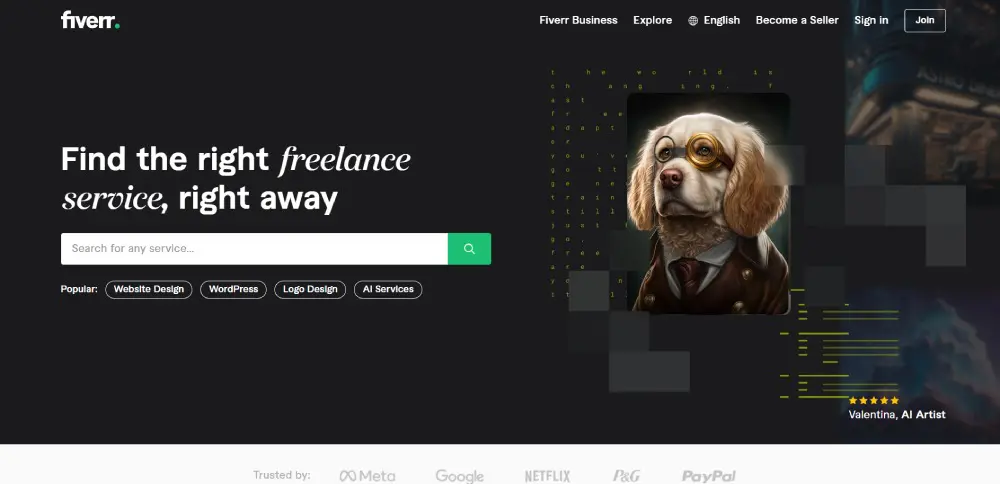 A go-to graphic design service that small and medium businesses prefer is the freelance graphic designer. After all, freelance graphic designers are cheaper than agencies and bigger design companies or services. Businesses can choose to hire a graphic designer per project or hour. In addition, they can choose where to hire freelancers:
Freelance marketplace or job sites
Design contests
Design portfolio sites
However, with so many options to choose from, it can be challenging to narrow down the best freelancer to do your design projects. Plus, since they're freelancers, expect them to handle different clients at a time, meaning your project might not be a top priority once you hire or send them a message. You might wait a couple of days for your designs to arrive. Additionally, the time spent on finding freelancers can also cost you money, which you can spend on design tools or graphic design subscription models.
Freelance Graphic Design Price List
Prices are from Fiverr, Upwork, and PeoplePerHour. Inclusions vary per designer but expect delivery dates, resolution files, and uses. You can ask the freelancer if they work on a per-hour or project basis. Here's a web and graphic design price list for several services:
Logo design – Starts at $5
Social media design – Starts at $5
Advertising design – Starts at $5
Illustrations – Starts at $5
Shirt design – Starts at $5
Presentation design – Starts at $10
Web design – Starts at $10
Landing page design – Starts at $10
In-House Graphic Design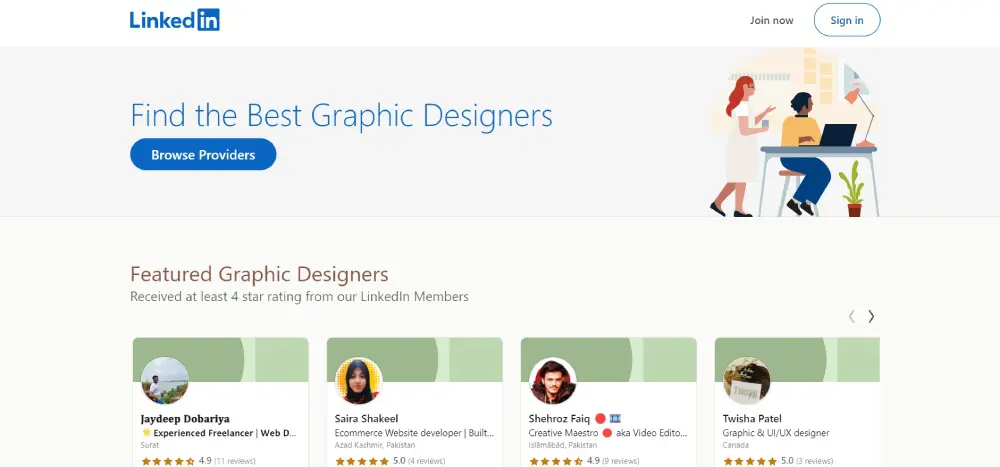 Aside from designing your graphics or working with various graphic designers for different projects, you can consider hiring an in-house graphic design team.
An in-house graphic design team reduces the hassle and stress of outsourcing graphic design work. Plus, you communicate with designers directly. It will be easier to convey your brand message. Additionally, you can note any revisions without relying on any software, going on calls regularly, or worrying about different time schedules and language barriers.
However, in-house designers can also mean they don't have to work in the office. They can be hired as a designer but can work remotely. That could pose a challenge for companies looking for in-house designers in other countries. Additionally, an in-house graphic design team or designer can break the bank, especially if you don't need designs all year round. It can affect your overhead as well. That's why many switch to short-term projects with freelancers or subscribe to graphic design services instead.
You can hire in-house graphic designers by posting on job sites or LinkedIn. Indeed, Monster, and Flexjobs are the best sites to post your job ads.
That said, with in-house graphic design, they are salaried. Here is the average for full-time graphic designers. Estimates are from Indeed, Glassdoor, Salary, and ZipRecruiter.
Hourly rate: $20 to $27
Yearly salary: $49,000 to $79,000
Agencies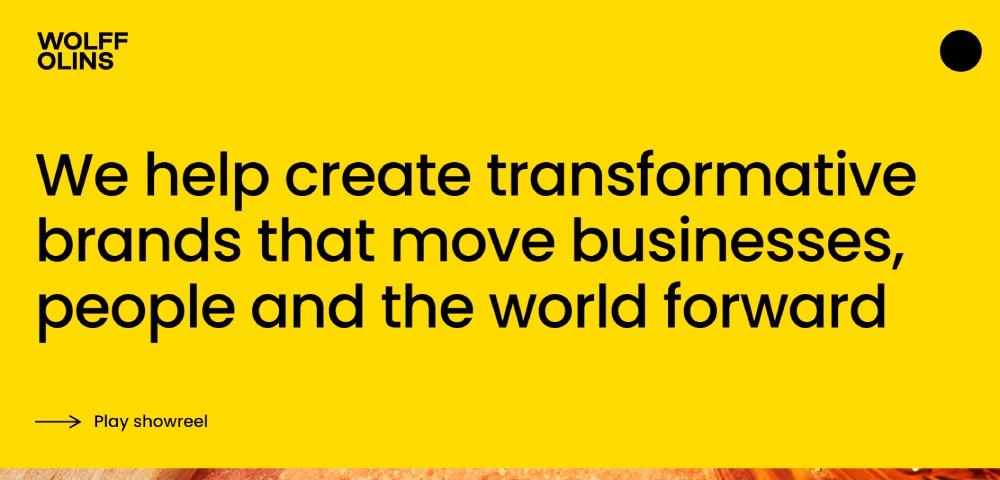 Agencies are still influential design entities because of their reputation for building and rebuilding brands. They guarantee that every visual detail has meaning, creating a cohesive brand and identity in every asset. Since they want to uphold design standards for every project, it makes sense that agencies charge higher than your average graphic designer.
They bring experts to the table and consider your preferences from start to finish in creating a solid brand.
Unfortunately, most agencies do not disclose their pricing. They urge potential clients to contact them for a quote since they create custom pricing for each company. That said, you can expect agencies to charge these prices:
Logo design – Starts at $2000
Web design – Starts at $1000
Packaging design – Starts at $1000
Graphic Design Services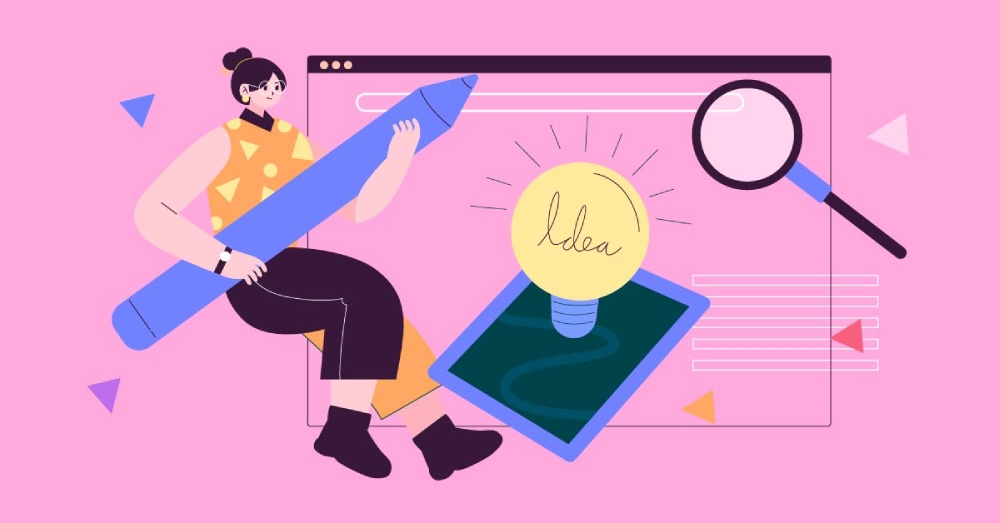 This category is split into two. The first is your regular graphic design service or company. However, they don't fall under the agency category, considering they do one-off designs. At the same time, they are not as expensive as agencies. Then the second category is unlimited graphic design.
Graphic Design Company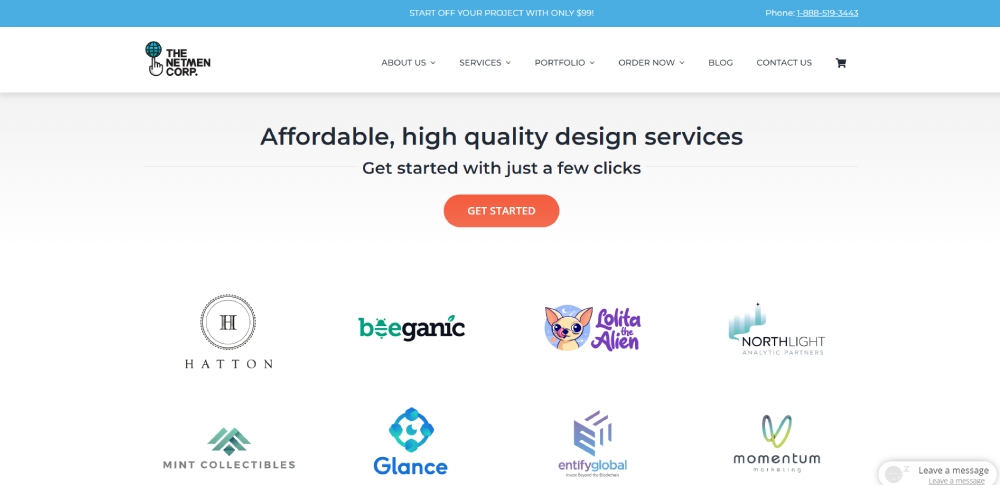 If agencies are expensive for you, but you don't want to work with a freelancer, think of a graphic design company as the "middle ground." They hire professional designers and expect the same quality from an agency at a lower price. However, some graphic design companies do one-off projects only or offer limited design types.
Here is the price list of some graphic design companies:
The NetmenCorp
One-off designs – Starts at $99
Combo packages – Starts at $155
DesignBro
Offers various one-off designs. Here are design examples:
Branding (logo and business card) – Starts at $210
Packaging and website – Starts at $690
Advertising and marketing (banner ads and billboard) – Starts at $275
Logo Magicians
One-off designs (stationery, brochure, website, and 2D animation) – Starts at $200
Basic – $300
Professional – $600
Premium – $900
Unlimited Graphic Design Services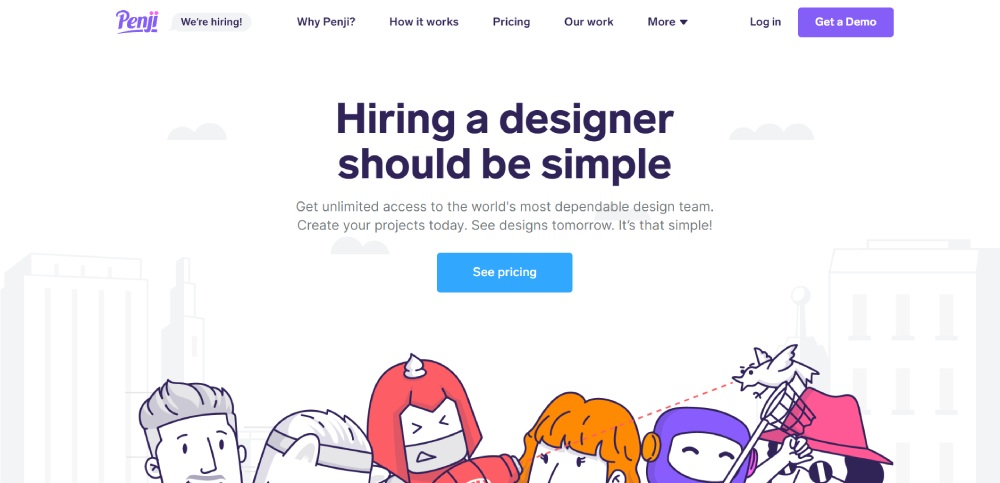 An alternative to one-off graphic design services is their subscription-based counterparts.
Unlimited graphic design services have become trusted partners of companies and agencies to create compelling graphics in a 1 to 2-day turnaround. But these services don't skimp on quality either. Plus, unlike freelance designers, unlimited revisions are built-in into their plans. This means you don't have to pay extra for revisions.
However, subscription-graphic design services are ideal for businesses with a high design volume. You can get value for your money if you need 10+ designs monthly.
As for services rendered, each unlimited graphic design service is different.
You can expect them to offer branding and marketing designs in one basic plan. However, to compete with other companies, they include premium designs, such as presentation, UI/UX, and infographics, in a higher tier or a separate plan. Some go the extra mile by offering video, copy, and web development services too.
Here's the graphic design price list for the top subscription-based services.
Penji
Pro – $499/mo
Team – $997/mo
Agency – $1,497/mo
Design Pickle
Graphics – $499/mo
Graphics Pro – $995/mo
Premium – $1,695/mo
Kimp
Graphics – $599/mo
Video – $699/mo
Graphics + Video – $995/mo
ManyPixels
Advanced – $549/mo
Business – $899/mo
Designated designer – $1,199/mo
Flocksy
Silver Plan – $499/mo
Gold Plan – $995/mo
Platinum Plan – $1,495/mo
Why is Graphic Design Expensive?
Not all graphic design work is considered expensive. You can find affordable graphic design prices from freelancers or subscription-based graphic design services. Cost can depend on your design requirements. Sometimes, those design requirements would add up, and it would be expensive. For instance, you need a comprehensive branding identity. That would cost thousands. But that would all be worth it since it's personalized to your brand.
Why Should I Pay for Graphic Design?
Free options may seem like cost-effective solutions for small businesses and companies on a budget. However, free graphic design tools can be costlier for you in the long run. Paying for graphic design means you are investing in graphic design tailored to your business. Imagine if McDonald's or Nike did not pay for logos or graphics. They wouldn't stand out from the competition.
Choosing The Best Graphic Design Pricing Model for You
The one good thing about having various design pricing models is the options. You don't have to rely on one graphic design channel to get all your design needs. Here are other things to consider when choosing a graphic design service or tool.
Design requirements – What designs do you need in the next few days, weeks, or months? If you don't have any design needs soon, you can hold off hiring until you need it. Alternatively, using free graphic design tools can help you with creating templates or designs before showing them to your designer. But if you need designs regularly, an in-house designer or subscription service would be ideal.
Design volume – How many designs will you need? For instance, if it's branding, you'll need a logo, typography, color palettes, brand style guide, business cards, email templates, and social media designs. That could be too much for a freelancer, especially if they don't specialize in some design assets. You can save more by partnering with an agency or a graphic design service. However, if it's a one-time thing, a freelancer would be the best option.
Budget – How much can you spend on designs? Before setting a budget, you need to identify the abovementioned points. This will help you understand how much budget to set aside if you're hiring designers.
Why Trust Penji for All Your Graphic Design Needs?
Are all these figures dizzying for you? Don't be paralyzed by all these choices. If you're a business with a high demand for design and want to avoid hiring freelancers per project or hourly, then an unlimited graphic design service is ideal for you.
And if Penji is one of your top choices, you'll definitely enjoy some perks, such as:
Dedicated design dashboard
Point-and-click revision tool
24/7 customer support
Collaborate with your team
Swap designers anytime
And if you want to give Penji a shot for 30 days (with a money-back guarantee), subscribe here and see why thousands of brands love Penji!