Promoting your business online can be a daunting task, especially if you are on a budget. Fortunately, there are several free advertising platforms that you can use to reach your target audience and grow your business. In this article, we will discuss the different types of free ad platforms and how you can use them to promote your business. We will also discuss the pros and cons of each platform so you can make an informed decision.
An effective way to spread the word about your business is to use free advertising platforms like online directories, social media networks, and classified ad websites. Not only are they free, these local business listings are a great way to:
Put your business in front of more people
Ensure that your business information is up to date
Gain traction in terms of SEO
We've put together a list of the 14 best free websites to list your business that can help spread brand awareness, find your customers, and ultimately boost revenue.
Free Online Listing Services
Online business directories offer an easy, free way to get more exposure. Adding your business to these sites could help drive traffic to your website and increase brand awareness – plus, it doesn't take much time.
These sites store information in their databases, ensuring that a link to your site appears when users search for information related to what you offer. Listing your business information on these directories can helping to boost your SEO and drive more traffic to your site.
Google Business Profile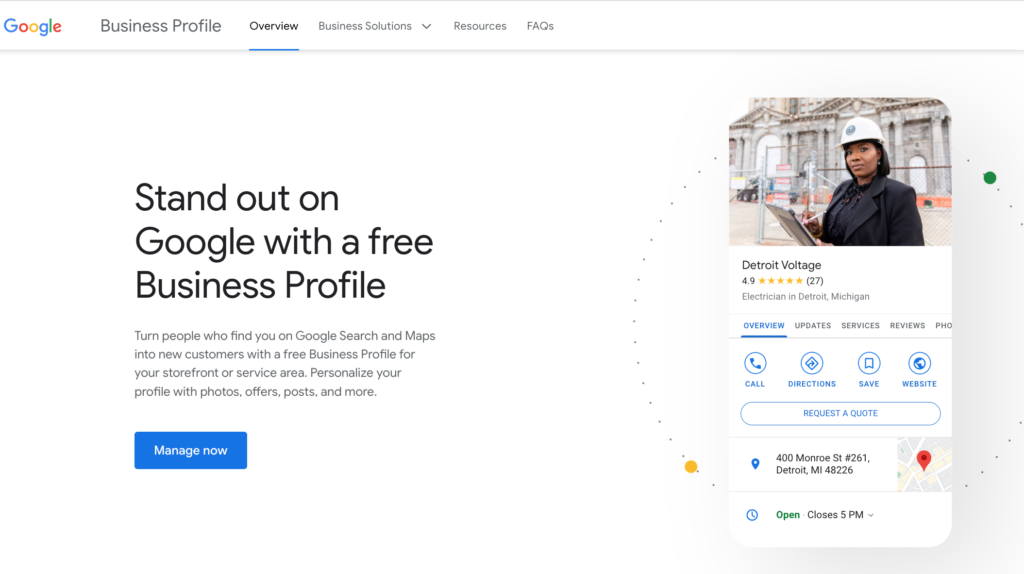 Google has its own advertising platform, but Google Business Profile is different (and free).
Known previously as Google My Business, this platform helps businesses control how they appear in Google search results.
It's easy to claim your free profile and add information like your address, hours, phone number, questions and answers about the business, the most popular times to visit, photos, reviews and more.
When a user Googles your business, your Google Business Profile appears in the right side panel of the search results page as well as other spots, like Google Maps.
Apple Maps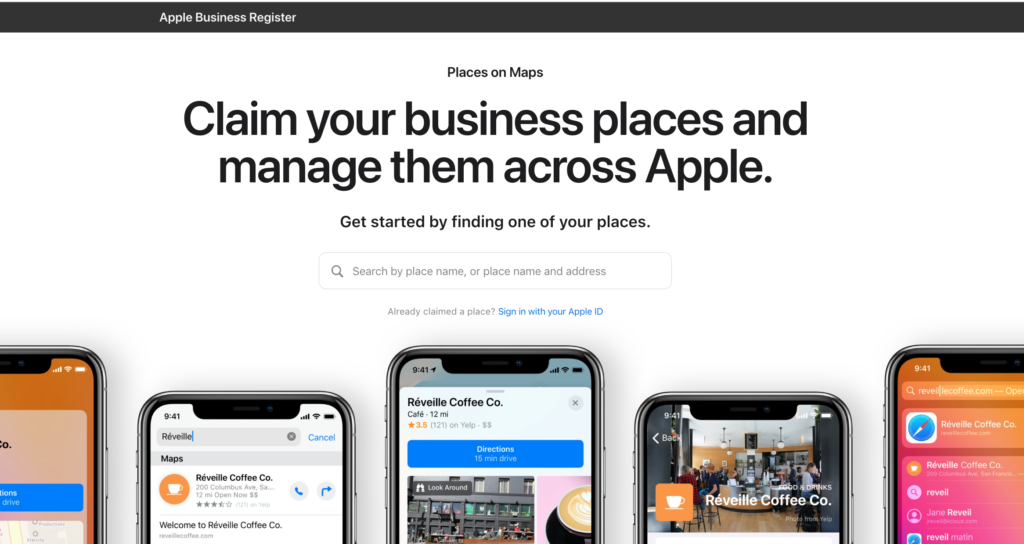 Listing your business on Apple Maps can help customers find your physical location. It can also get your business in front of people using Apple products to do local and voice searches through iOS and Siri.
To claim your business, you just need to be able to answer a call to your place's phone number or upload an official document that shows the name and address of your business.
Bing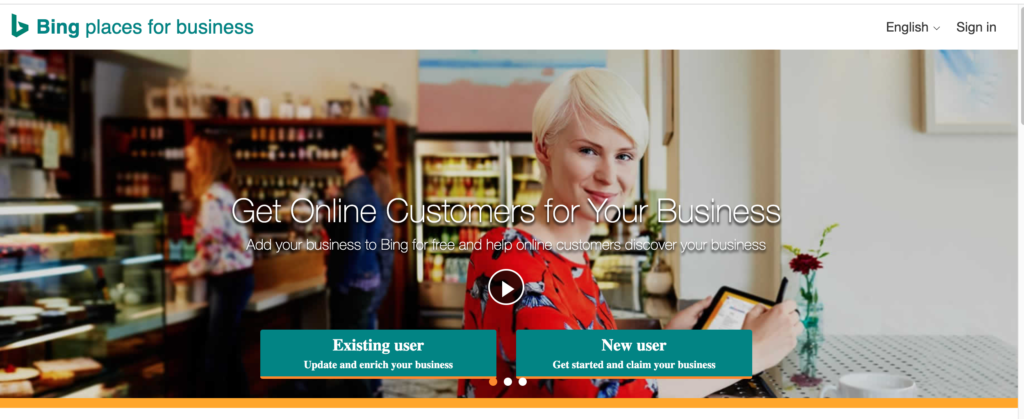 It's easy to dismiss Bing since Google has more than 90% of the search engine market. But you should keep in mind that not everyone uses Google. Bing still gets hundreds of millions of visitors per month, and having a presence on Bing Pages for Business is worthwhile – especially since it's a free advertising platform.
Companies can post photos, describe their business, update the hours of operation, announce special events and more.
YP (Yellow Pages)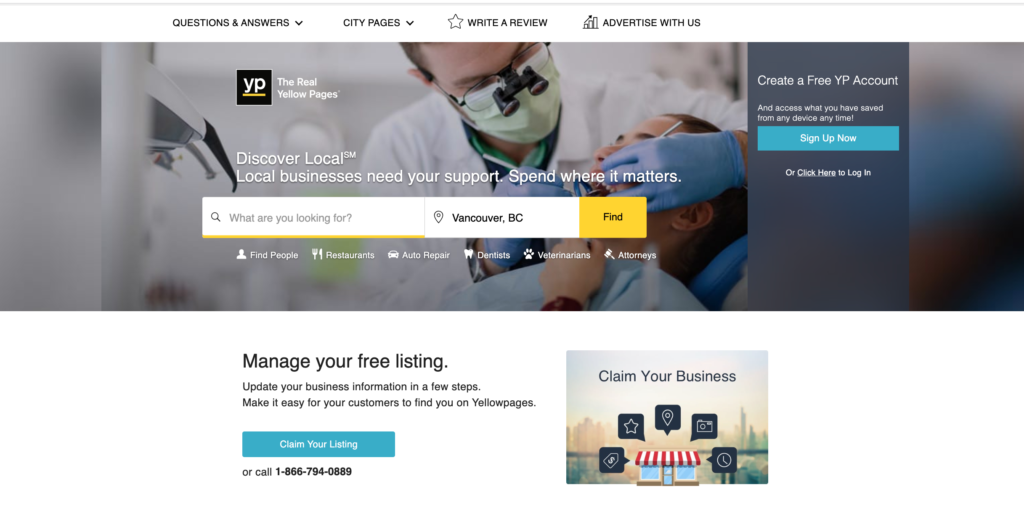 You might recall seeing Yellow Pages phone books years ago. It's rebranded to YP and it's all online now. The biggest advantage of Yellow Pages is that it's free for a basic business listing. It's especially important to list your business on YP if your competitors are already using it.
You can get a basic listing and add your business name, address, phone number and hours of operation without having to pay anything.
Angi (formerly Angie's List)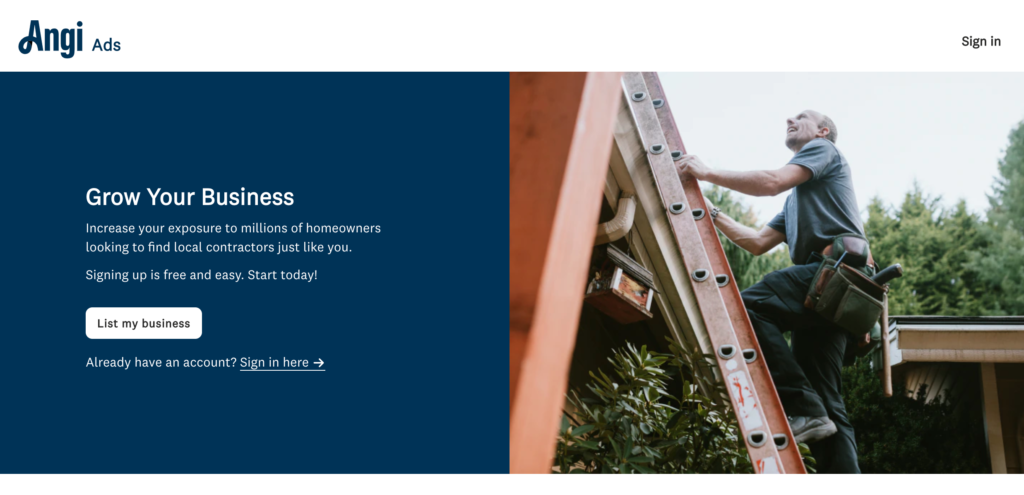 If you provide home services such as plumbing, cleaning, painting or roofing, you'll want to be on Angi. You can create a basic listing for free and allow customers to review you, which can help you to build a name on the site. Angi also has a certification process where it gives certain businesses an official stamp of approval, which can help to build trust. You just have to pass a background check, maintain and three-star rating and keep all necessary licenses up to date. It's a great free advertising platform for those that do exclusively local advertising.
Yahoo Local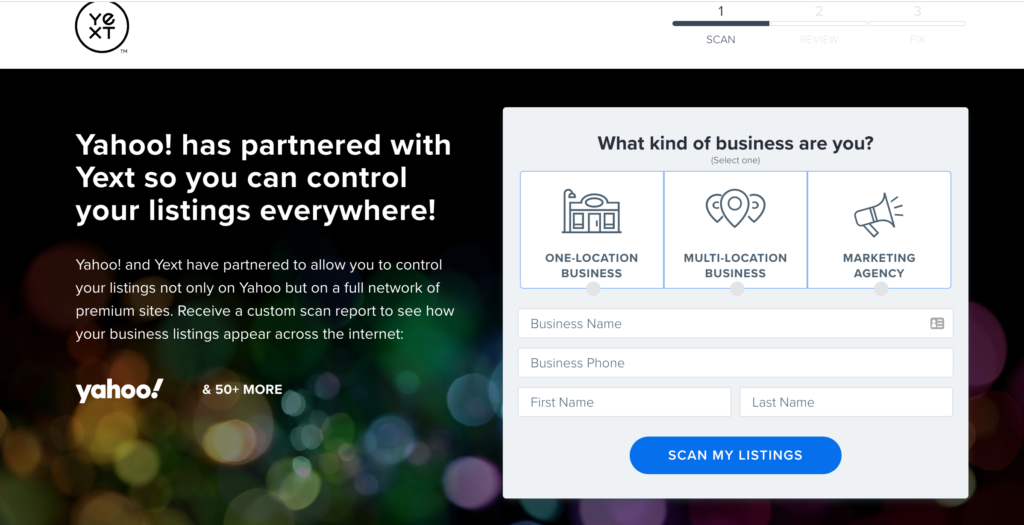 If you want to cover all of your bases in terms of getting your business name out there, you should claim your free local business listing on Yahoo. One out of every eight searches is still done through Yahoo, so you'll want a presence there.
Similar to Google and Bing, Yahoo Local allows businesses to add photos, contact information, hours and other pertinent information so potential customers that use Yahoo can find you.
Social Media Platforms
Having a presence on social media can help you build your brand and connect with potential customers. While these social media sites also offer paid social advertising, you can still get a boost in terms of brand awareness and engagement without paying a cent.
You can think of these social platforms as free advertising opportunities, allowing your audience to get to know your brand in a different way.
Facebook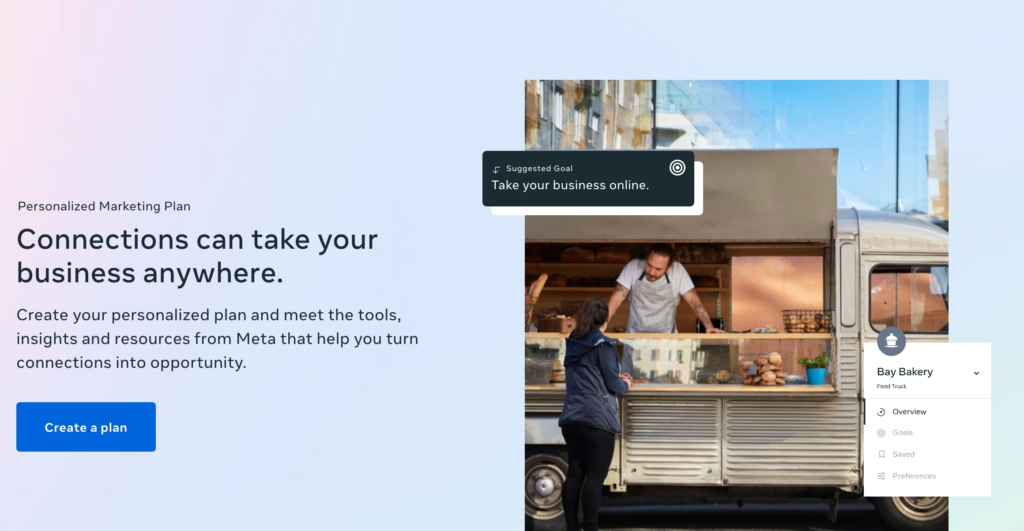 Again, Facebook offers paid social advertising plus Facebook Marketplace, but neither of those options are free. Facebook is the world's top social media platform, and having a presence is another way to get your business in front of potential customers without having to pay anything.
If you haven't already, make sure to set up a Facebook page for your business. You can then take advantage of Facebook's free marketing tools, like Facebook Shops.
LinkedIn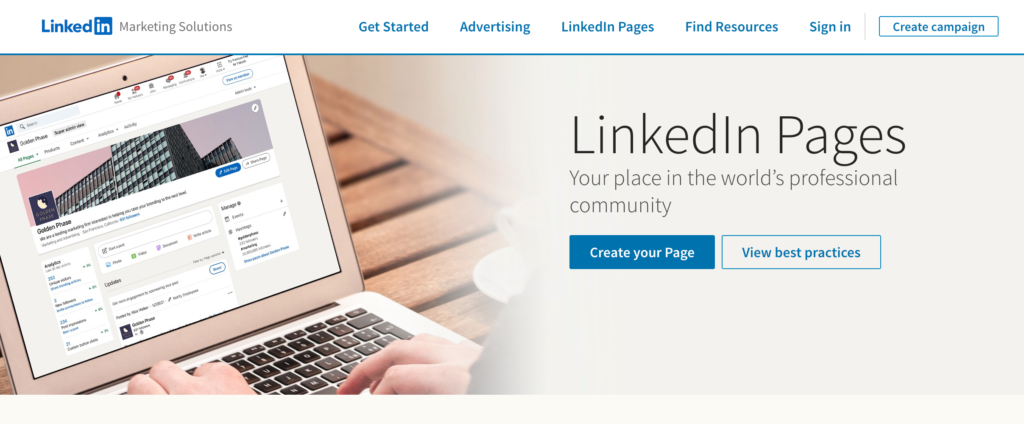 Many businesses understand that having a Facebook business profile is beneficial, but they might not feel the same about LinkedIn. As it's a professional networking platform, adding your business is a great place to list and showcase your company.
You could also use it for recruiting new employees as well as employee engagement.
Nextdoor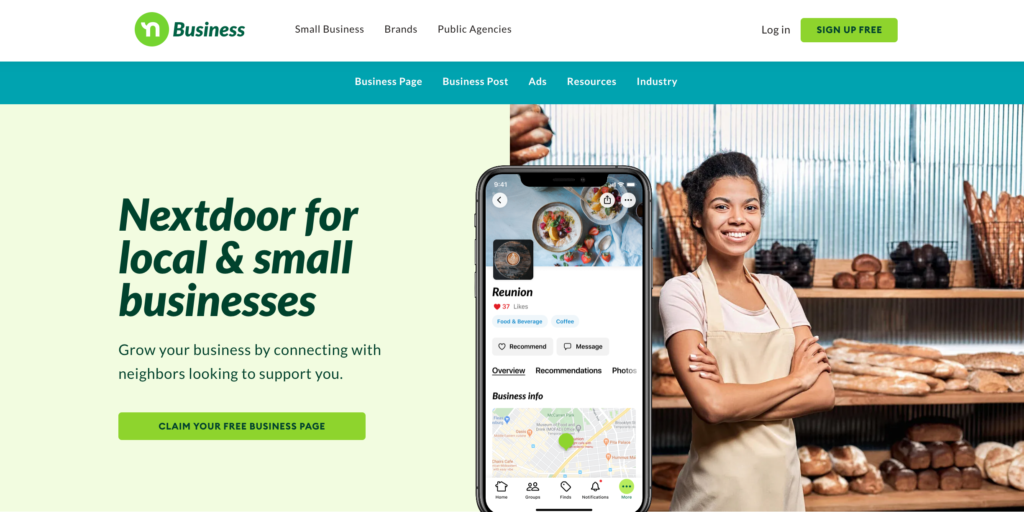 If you run a local business, it's smart to claim your free business page on Nextdoor. Being on this site helps people living in your community to easily discover your business. Not only will you show up in business search results, but neighbors can also leave recommendations, send you direct messages and find general business information including your address and phone number.
Instagram

More than 200 million businesses have a presence on Instagram, so you should be there, too, in order to stay competitive. You'll be able to connect with other businesses like yours, interact with followers and get discovered by new customers using hashtags. Like most social sites, it's both a paid and free advertising platform depending on what you want to do.
By establishing a business profile on Instagram, you'll have access to analytics to gain insight into how people are interacting with your profile as well as tools like appointment scheduling and purchasing from you within the app.
Free Classified Advertising Platforms
Classified ads are small advertisements that have traditionally appeared in newspapers, placed by people selling items to others in their community. They've moved online, for the most part, and adding your business name and URL to these free sites is an easy, free way to spread the word about your products or services. Having a presence on these sites will allow you to generate backlinks to your business website so you can market your business to more prospective customers.
Oodle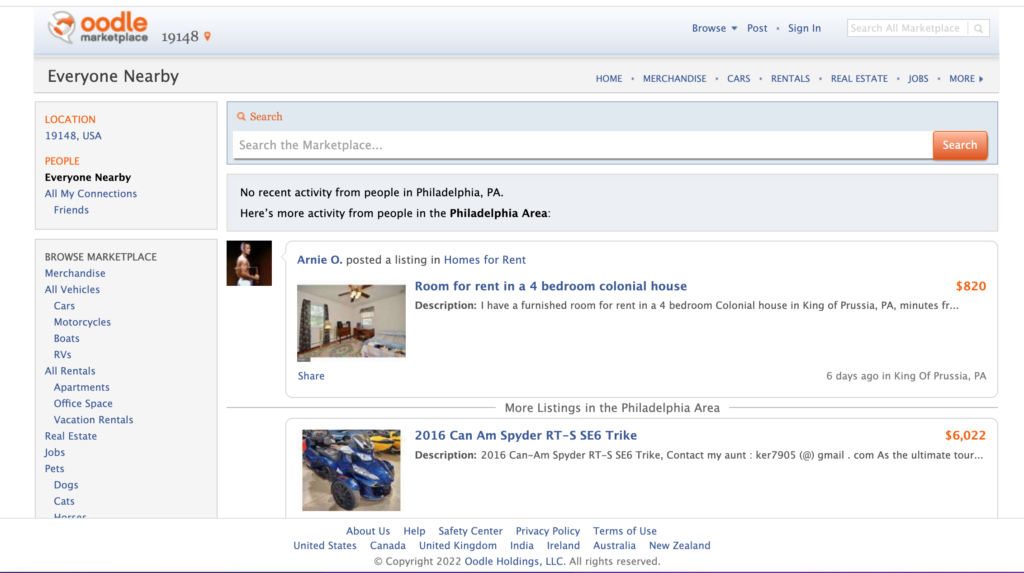 Oodle is a classified ads aggregation platform, displaying listings from sites like ForRent.com, eBay, BoatTrader.com and the classified sections of numerous newspapers. According to Oodle, it gets more than 15 million visitors a month in the United States, Canada, the United Kingdom, Ireland and India.
A Facebook account is required to sign up for Oodle. Then you can select a geographic location and upload the details of what you're selling. Available categories include cars, rentals, pets, jobs, tickets and more.
Some online reviews describe their Oodle experience negatively due to illegitimate sellers, so proceed with caution before sinking a lot of time into this option.
Hoobly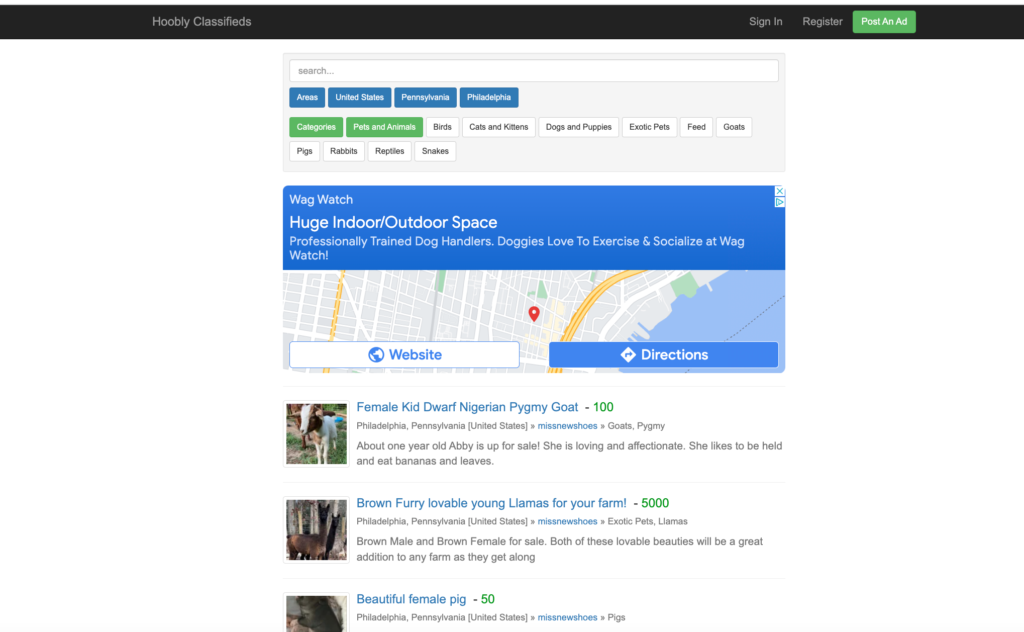 Hoobly is similar to Craigslist in that sellers can post free ads. What distinguishes Hoobly, however, is its numerous ads for purebred animals. It's become known as a place for dog and cat breeders to connect with possible buyers. Other categories include electronics, jewelry, real estate, vehicles and musical instruments.
As with Oodle, Hoobly is best for local sellers to connect with local buyers, but you should be aware of possible issues. Hoobly has security measures in place to prevent spam and potential fraud. But it appears that the site is still plagued by illegitimate ads as well as legitimate ads that are mistakenly reported as being scams.
ClassifiedAds.com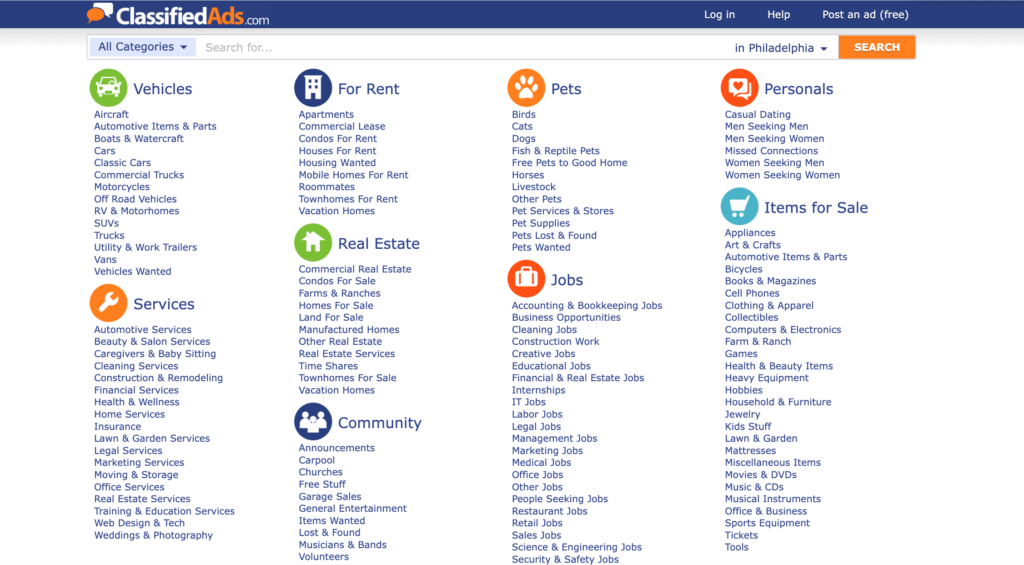 As its name suggests, ClassifiedAds.com is a classified ad website in a style similar to Craigslist. It's free to post an ad, browse listings, and contact sellers. Categories include automotive services, real estate, rentals, jobs and items for sale. In addition to the US, this site is used in India and the United Arab Emirates with more than 580,000 visitors per month.
It's a breeze to use: Just select the category of your item, choose a subcategory and add basic details such as the price, location and ad title. Then, select when you want the listing to expire.
Locanto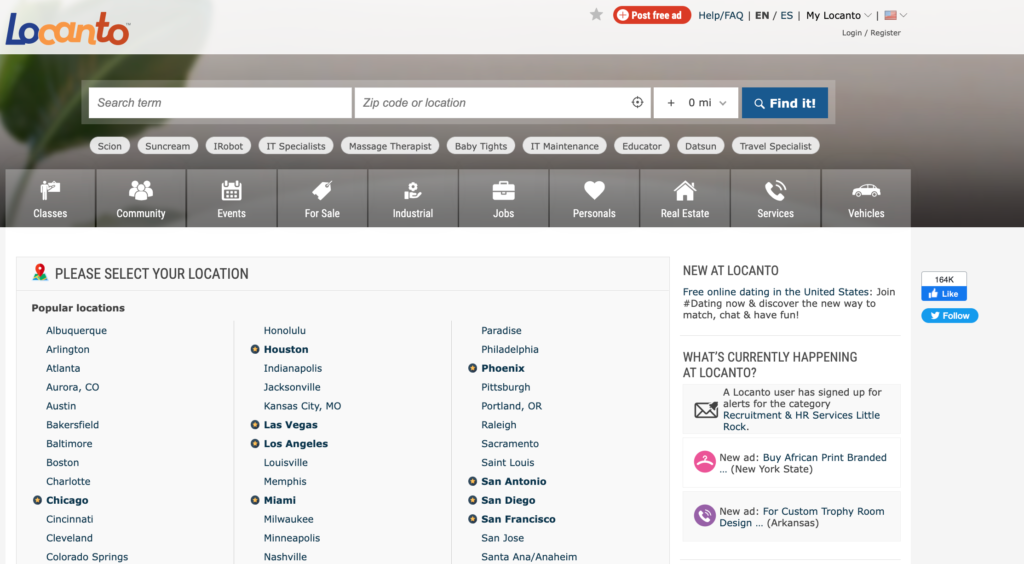 This free advertising platform is owned by Yalwa, a German tech company. Sellers can post a variety of items for sale, including vehicles, baby items, real estate and electronics. The US is the top country where Locanto is active, and India is number two.
As with similar sites, transactions made through Locanto are between people in the same geographic region. And just like other sites, Locanto has faced criticism for fraud, especially from users of its personal ad listings.
Start getting eyes on your business
With the right free advertising platforms, businesses can get more out of their marketing budget. Whether you are looking to increase brand awareness or generate leads, there are a variety of free advertising platforms that can help you nail your business goals.
If you're looking to get more eyes on your business, you need to have something attractive to look at! Penji's unlimited graphic design service provides as many designs as you need on a rolling basis. Get social media ads, packaging designs, merch designs, and any other visual assets you need. See how Penji works.