AI design tools automate various aspects of the design process, reducing the time and effort required to create visually appealing assets. These AI graphic design tools assist marketers by suggesting design options, layouts, color palettes, and typography that align with brand identities. These platforms offer inspiration and guidance, especially for users who may not have extensive design knowledge or experience. If you want the best online graphic design assistants, these are the only seven AI design software tools you need.
1. Snappa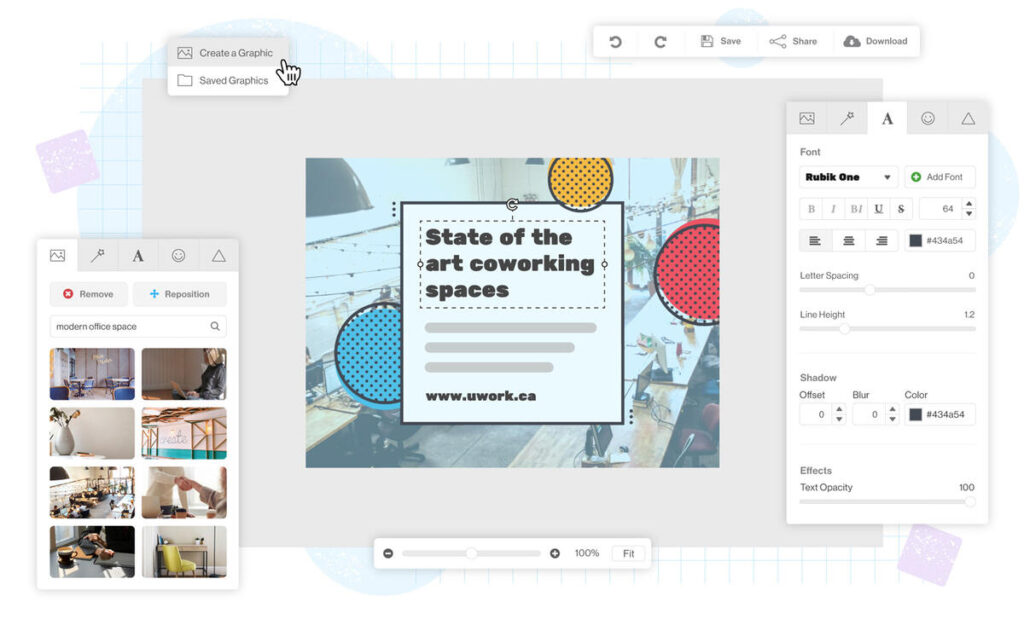 Snappa is an AI-driven graphic design tool catering to beginners and professionals. It offers customizable templates, an extensive image library, and AI-based resizing and design suggestions. This is the best AI graphic design software for social media, blogs, ad designs, and more.
Features and benefits:
Choose perfect image dimensions for various channels available as clickable presets
Choose from thousands of pre-made templates
Get access to over five million high-resolution stock photos
Remove image backgrounds with only one click
Zero learning curve
Pricing:
Started – Free
Pro – $10/month
Team $20/month
2. DesignWizard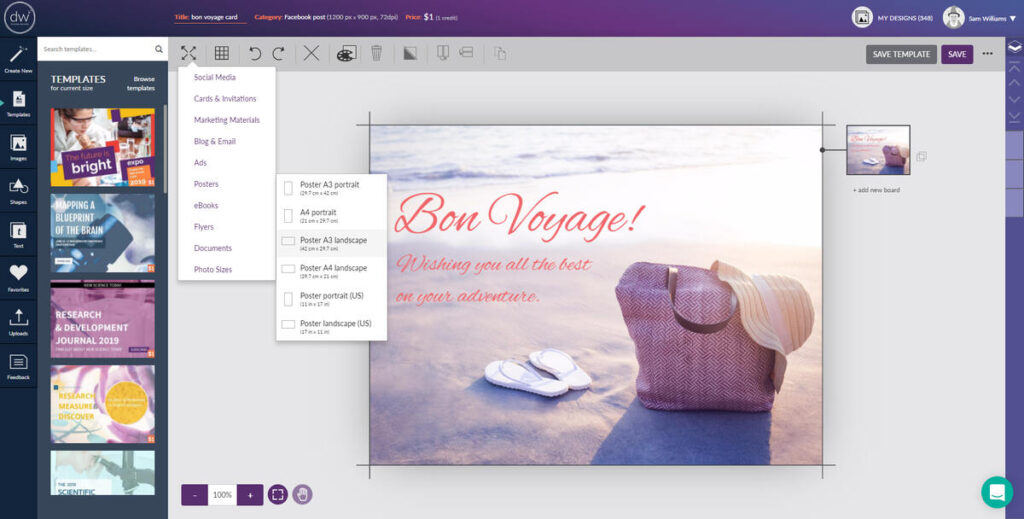 DesignWizard is an AI-powered graphic design platform that enables users to create visuals for social media, marketing materials, and more. It provides access to a library of high-quality images, templates, and fonts. It also offers AI algorithms that suggest design options based on user preferences.
Features and benefits:
Top personalization features to upload fonts, images, logos, and create custom color palettes
Get access to curated content with over a million premium images, high-quality videos, graphics, illustrations, and more
Use images and videos for commercial purposes without risking copyright issues
Choose and edit social media and business templates
Pricing:
Basic – Free
Pro – $9.99/month
Business – $49.99/month
3. Piktochart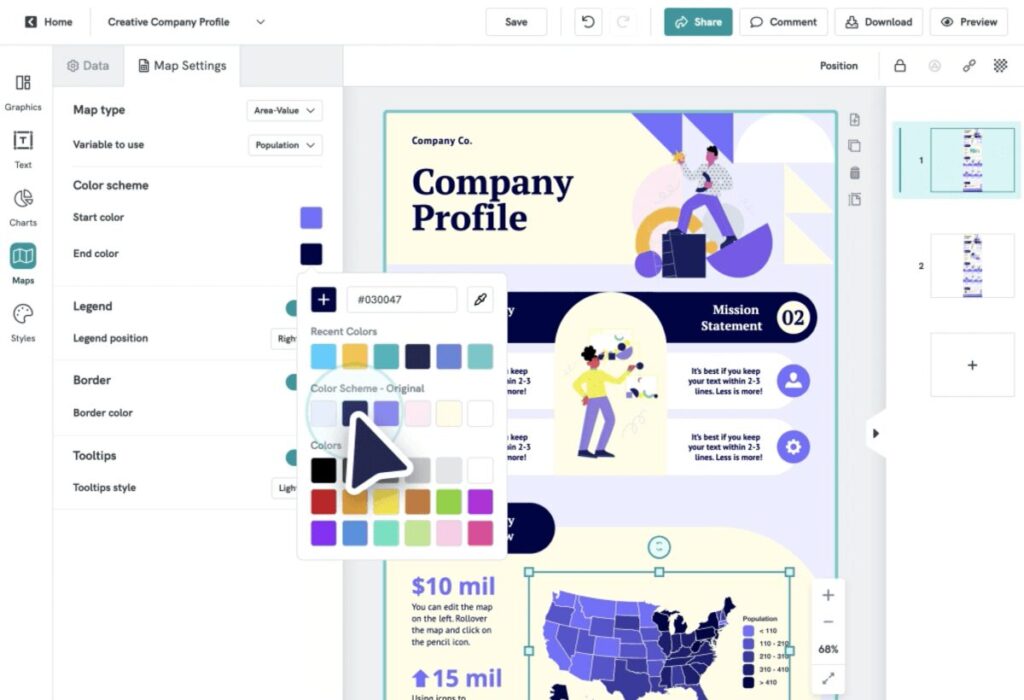 Marketing teams would need reports, presentations, infographics, and tutorial videos. And when it comes to these brand assets, Piktochart is the most reliable AI design software to use. Garnering over 11 million users, Piktochart is trusted by famous brands like Disney, Verizon, Accenture, Booking.com, and more. It provides intuitive templates, drag-and-drop functionality, and AI-driven design recommendations to help users create visually appealing designs.
Features and benefits:
Easy-to-use drag-and-drop editor
Integrate your current workflow into the AI design platform and share files with your team
Edit videos like a text document in a matter of minutes
Choose from a library of professional infographics templates
Create stunning pitch decks, sales decks, and presentations
Pricing:
Free forever
Pro – $14/member/month
Enterprise – Custom pricing for businesses with over 25 members
4. Looka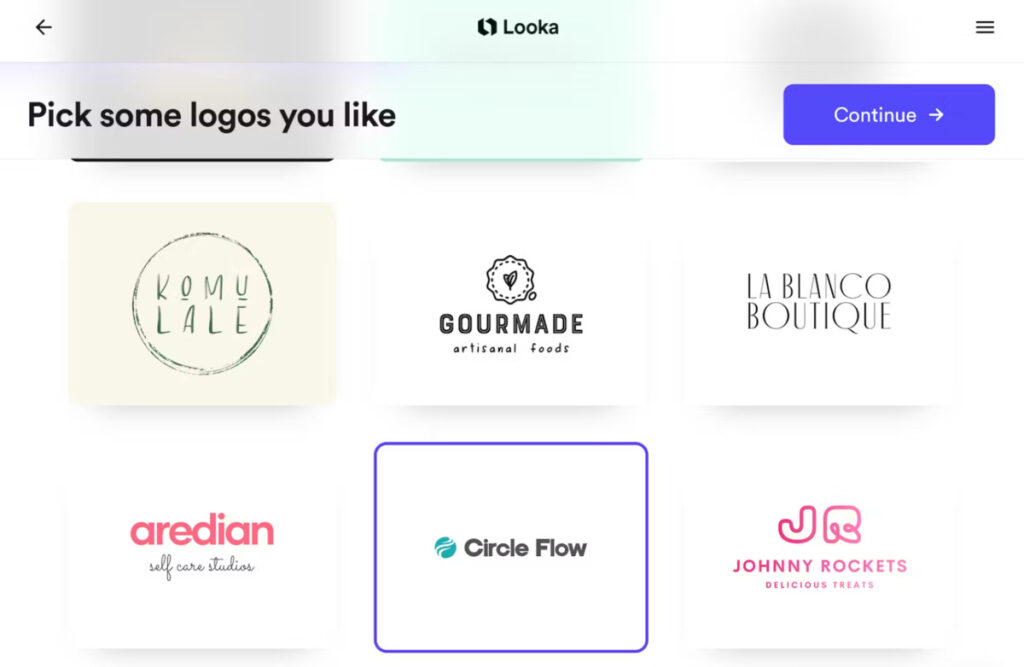 Looka combines AI design technology with a simple interface to create professional logos. Users begin by entering their company name and industry, followed by design preferences and style choices. The AI algorithm generates logo designs based on these inputs, and users can then modify and fine-tune the selected design. If you're looking for a robust AI-powered logo maker, Looka is the platform that matches your vision.
Features and benefits:
Brand Kit feature that helps you create branded marketing materials using your logo, colors, and fonts
Brand Kit's user-friendly editor lets you customize your business cards, email signatures, social profiles, etc.
Generate hundreds of logo mockups
Change symbols, colors, sizing and more
Enjoy black, white, color, and transparent backgrounds
Pricing:
Free to design, edit, preview, and save logos
Purchase assets if you want to download logos and absorb copyright
Basic logo package – $20 (one PNG logo file)
Premium logo package – $65 (multiple logo files)
5. Autodesk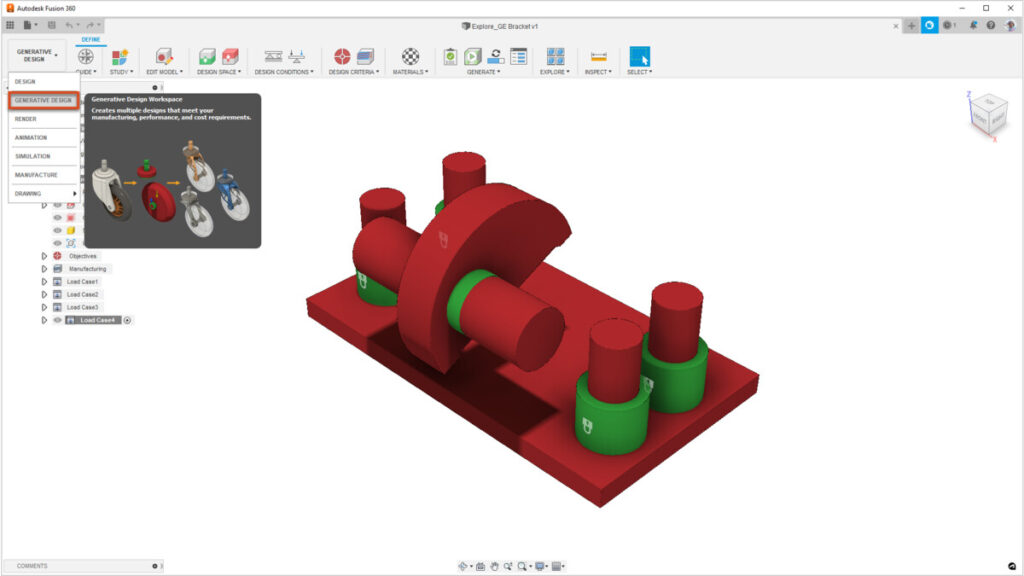 Autodesk Generative Design is a powerful AI-based tool for engineering and product design. It leverages algorithms and machine learning to generate and evaluate design alternatives based on specified parameters. This way, the platform helps designers optimize and innovate complex designs. This is an appropriate AI design platform for the automotive, aerospace, consumer goods, architecture and construction, industrial machinery, and building goods industries.
Features and benefits:
Edit in your modeling environment without long, manual export and import processes using the Fusion 360 feature
Estimate manufacturing costs for each generated design
Optimize for materials and manufacturing methods by setting parameters
Create optimized internal lattices and complex shapes
Test, analyze, and evaluate iterations for building design challenges
Explore more CAD-ready design alternatives
Pricing:
Choose from Autodesk's many products online (Price ranges from $400 to $4,000/year)
Fusion 360 – $1,600/year
Premium and Enterprise plans – Contact sales
6. Framer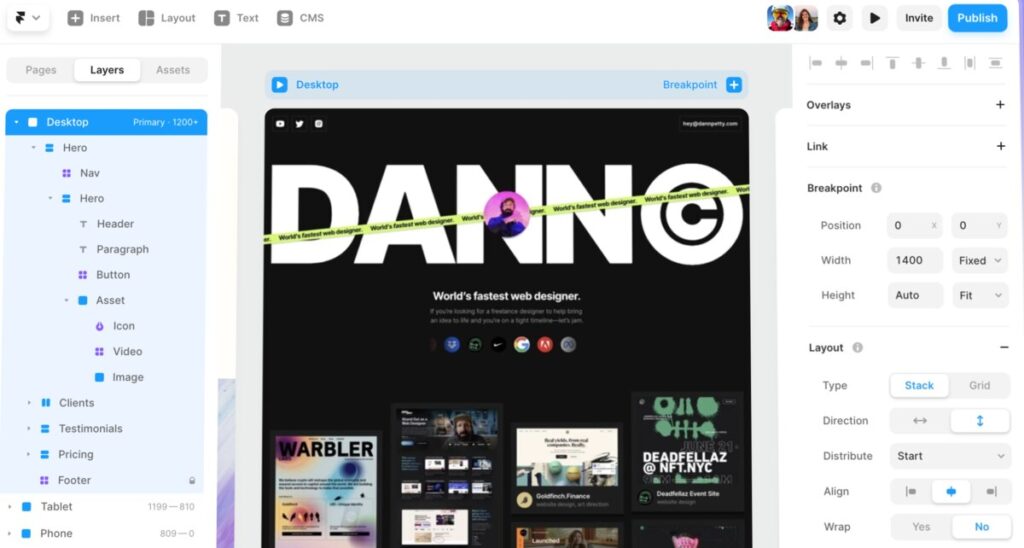 A company website is a crucial business asset. And Framer is a household name for building your dream site with maximum speed sans the coding. Framer is an interactive design platform and prototyping tool that incorporates AI-powered features. It assists with design components, automatic code generation, and responsive layout suggestions, enabling designers to create dynamic and interactive prototypes.
Features and benefits:
Add animations, interactions, CMS, and more on a freeform canvas
Iterate websites, build landing pages, or dedicated SEO pages at lightning speed
Easy positioning options to fix topbars, sidebars, backgrounds, and badges
Enjoy Transforms and Parallax scrolling for robust Scroll and Appear effects
Easy integration of your website to popular apps
Pricing:
Free
Mini – $5/site/month
Basic – $15/site/month
Pro $25/site/month
Team editors – $20/editor/month
7. Logomaster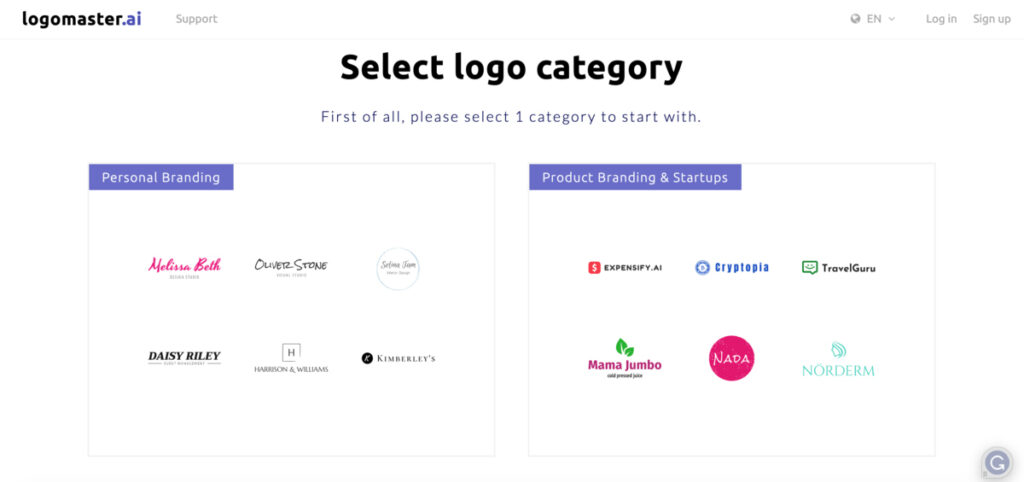 Trusted by more than 3,000 global companies, Logomaster is an AI logo design tool to create professional designs. Brands and marketing teams will enjoy Logomaster's easy-to-use AI design tool with only five steps required. You only have to select the industry and style preference and enter your company's name. Review the AI-generated logo suggestions, select a logo, and customize it. Finally, download the logo in high-quality files.
Features and benefits:
Use the purchased logo for commercial purposes
Enjoy print-ready, resizable vector files, perfect for your banners, posters, and cards
Quickly make changes and redownload logo designs
Get 4096px high-resolution logo files
Download web-ready transparent PNG for social media and websites
Pricing:
Basic – $29 (one-time fee)
Premium – $69 (one-time fee)
Enterprise – $109 (one-time fee)
AI Design Tool vs. Custom Design: Which is better for marketing teams?
AI design tools often allow for customization and personalization, ensuring that designs meet specific brand requirements. Users can modify elements, incorporate brand assets, and tailor designs to suit their unique needs and target audience. Although these AI design tools allow customization, most are based on curated templates. While templates are convenient, these ready-made templates aren't unique and aren't reserved for one brand only. Many other companies might use the same templates with a few modifications.
When it comes to branding assets, custom design always reigns. Working with professional graphic designers who carefully consider every step in the logo design is worth the investment. Professionals do market, brand, and competitor research and analysis, unlike AI graphic design platforms.
Penji's professional graphic designers create the most unique and stunning branding and marketing visuals at affordable rates. Entrust brand visual assets to experts and get unlimited designs and revisions.
Custom designs by Penji's professional designers: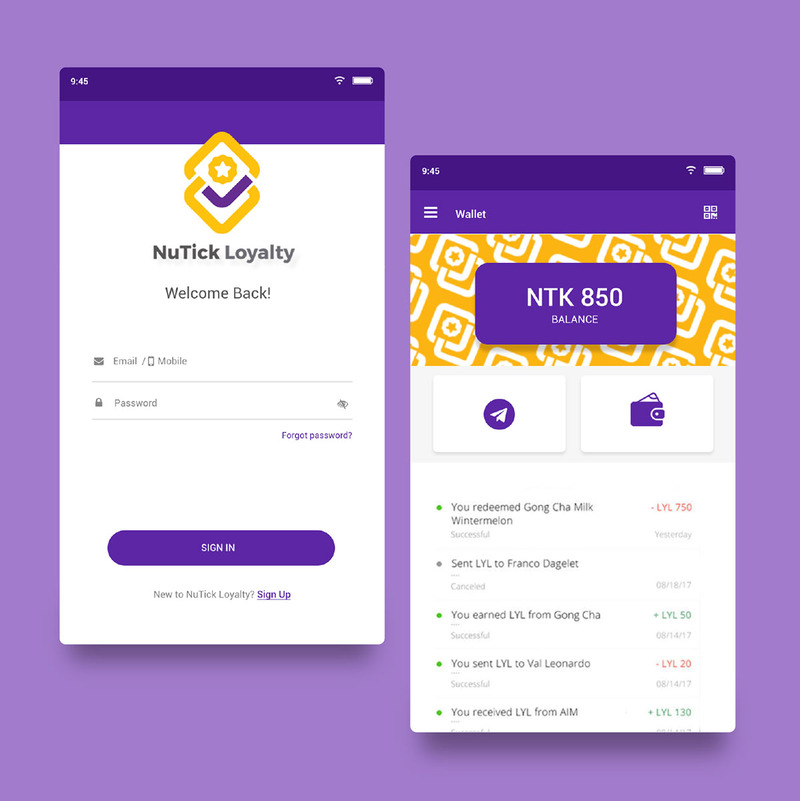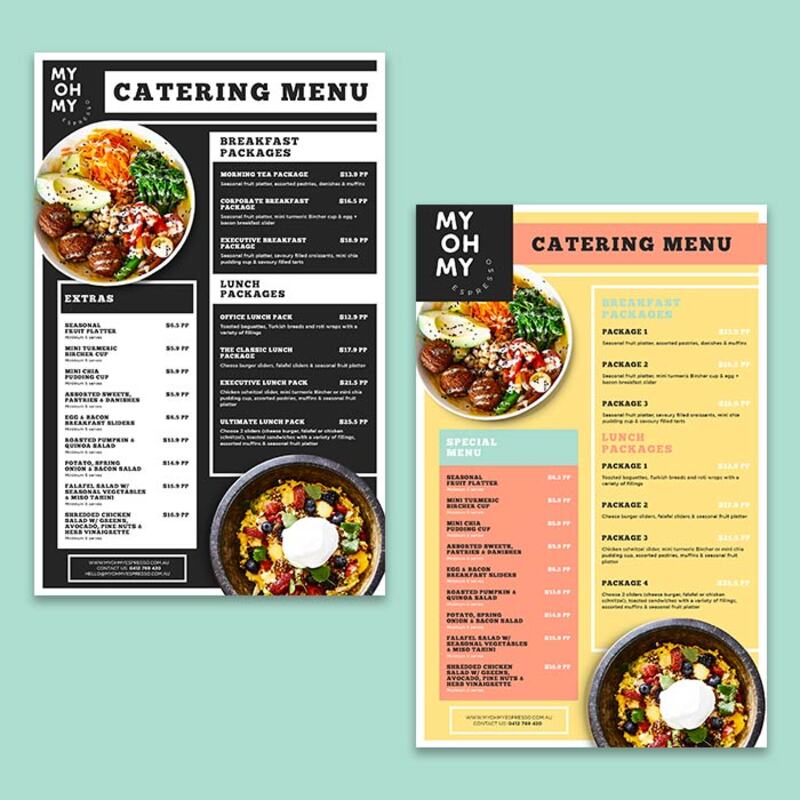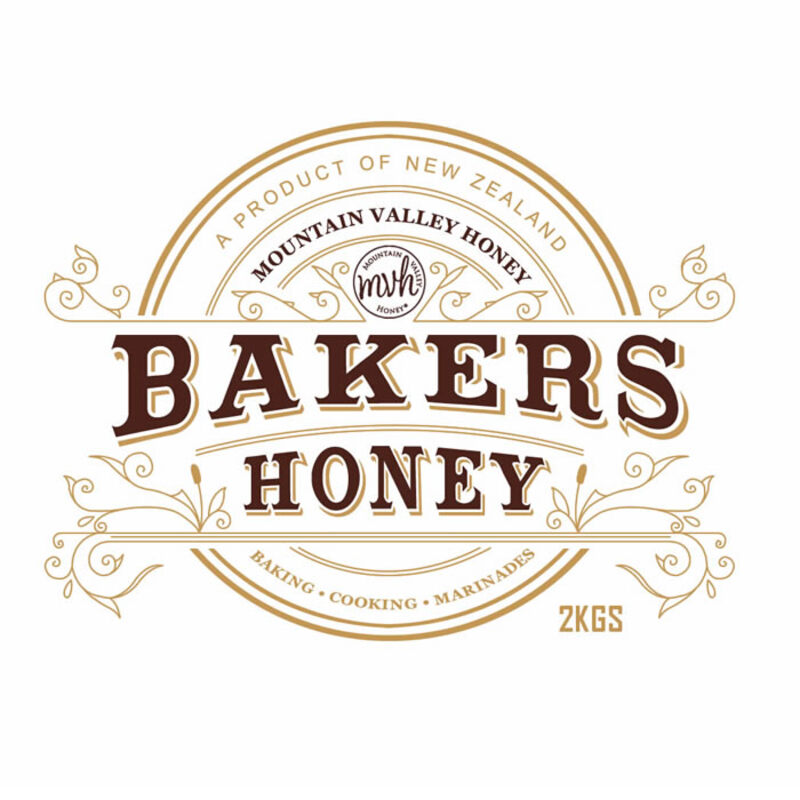 Ready to sign up for a 30-day money-back guarantee? Choose from these three affordable pricing tiers, or fill out this form for a 15 percent discount!