Statista reports that there were 10 million active advertisers on Facebook in Q3 of 2020. If that number remains the case, and it continues to rise, you have some serious competition. But that shouldn't stop you from using the social media network for advertising. All you need is to reevaluate your Facebook ad strategies and continue targeting the right audience to come to you. Here are the best strategies to try in 2022.
1. Entice Your Audience with Attractive Offers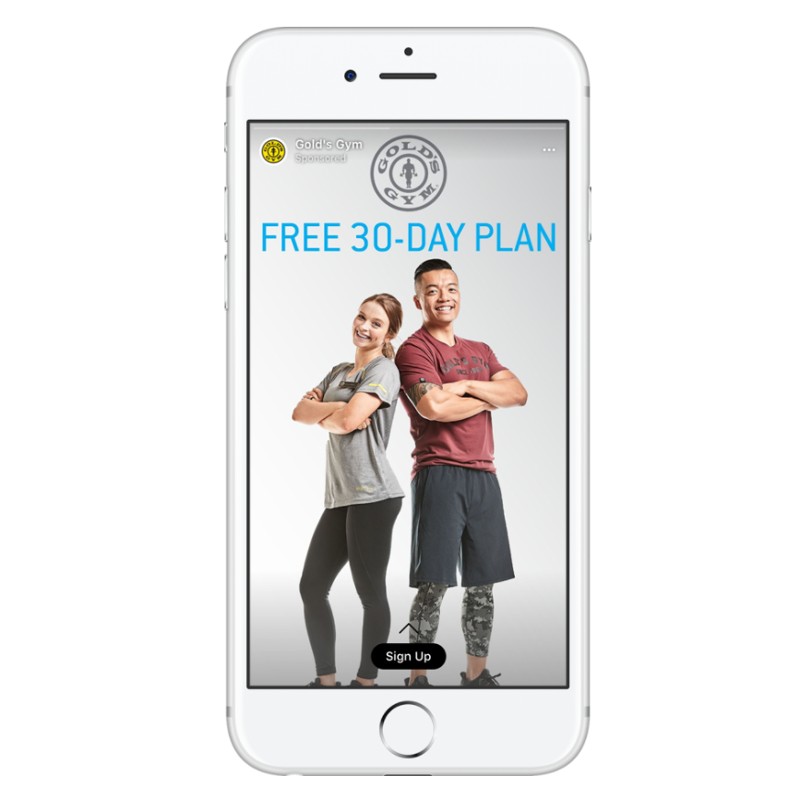 There's no question when one person sees the word "free", they're likely to take up on that offer. You want to give them a feeling that they're getting something without paying while they're trying your new product or service. That worked well for Gold's Gym.
Their goal was to get more sign-ups for their gym. And they ran lead generation Facebook ads. In one of their ads, you can see the word "Free". Anyone who sees that will think they can try and work out for 30 days to see if Gold's Gym is the best way to go for their fitness goals. It's also a win for the gym because they had 600+ leads from their ads.
2. Integrate Dynamic Ads Into Your Campaign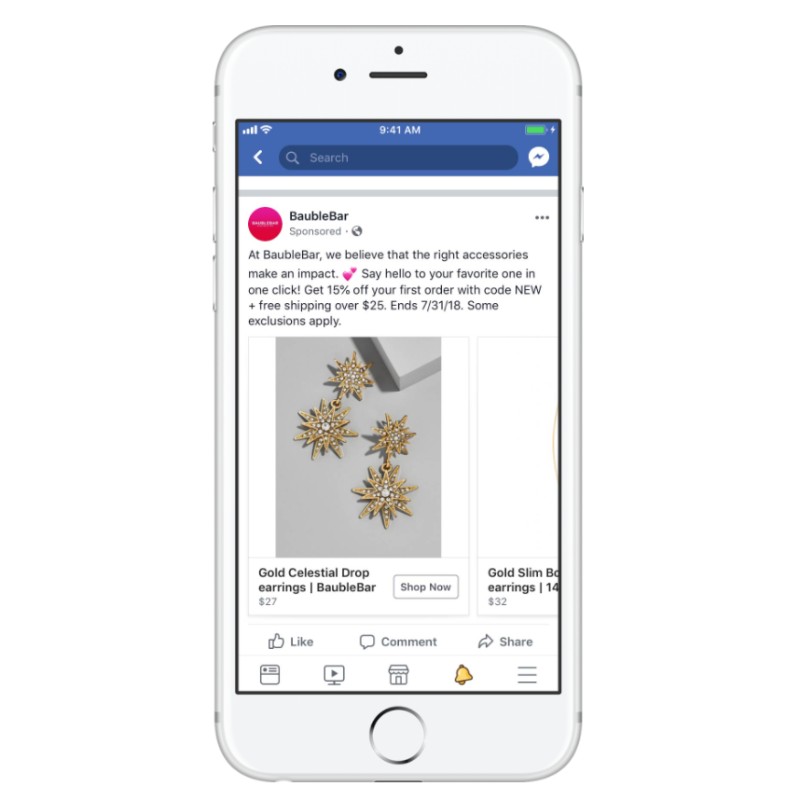 Dynamic ads are great to try, especially if you're an eCommerce business. Facebook says it uses machine learning and is automated to help you with your campaigns. Plus, it's already personalized to your target audience based on their interests. This is a great Facebook ad type to use if you want more people to learn more about your company and the products you sell. Or, if you want to increase sales, Dynamic Ads are your best bet.
Catalyst Digital helped BaubleBar with its Dynamic Ads. BaubleBar wanted to increase revenue and get new customers in the process. Catalyst Digital carried out the campaign by tweaking the audience to ensure they're targeting the right people. The result? 2x return on ad spend (ROAS) and increase in purchases.
3. Don't Stop Testing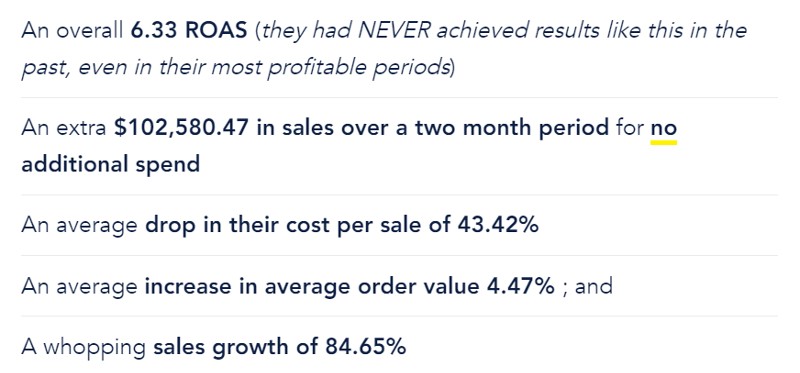 Think of your Facebook ad strategies or campaigns as experiments. Sometimes, most of them work. And other times, it yields success. Many marketers do A/B testing. With this, you can tweak variables like your audience, copy, or creative.
You can make minor changes to copy, like adding an emoji to one copy and not having one. Perhaps, for the creative, you have a Facebook ad design in mind. Why not try changing an element like the text or color? Facebook has tools to help you better understand which works by looking at your metrics.
Digital Spotlight wrote in detail one of their Facebook case studies to help an unnamed client. Here, they used split testing with their audiences and a video with their collection ad. At the end of the campaign, the client had a 6.33 ROAS, more than $100,000 in sales, and almost 85% sales growth.
4. Use a Remarketing Strategy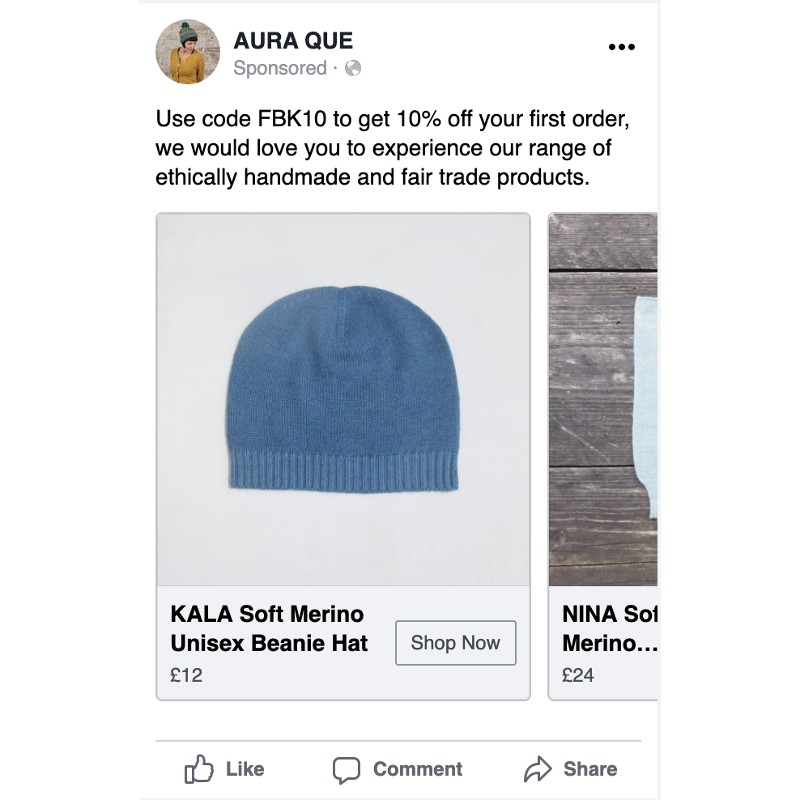 Image credit: AdEspresso
Remarketing is one of the widely used Facebook ad strategies by businesses. And it's one strategy you shouldn't neglect, especially if you want more traffic to your site or increased conversions. With remarketing, you can personalize ads of people who know your business already, and you can get them to purchase from you. Make sure that you use the Meta Pixel if you're using this strategy.
Here's one example of a remarketing strategy from Aura QUE. They used dynamic ads to help with their campaign to increase their sales. Plus, they added a 10% off incentive for those who want to complete their purchase. Although they had other strategies in place, this campaign had 10x more traffic, 320x rise in impressions, and more email sign-ups.
5. Identify Your Target Audience and Localize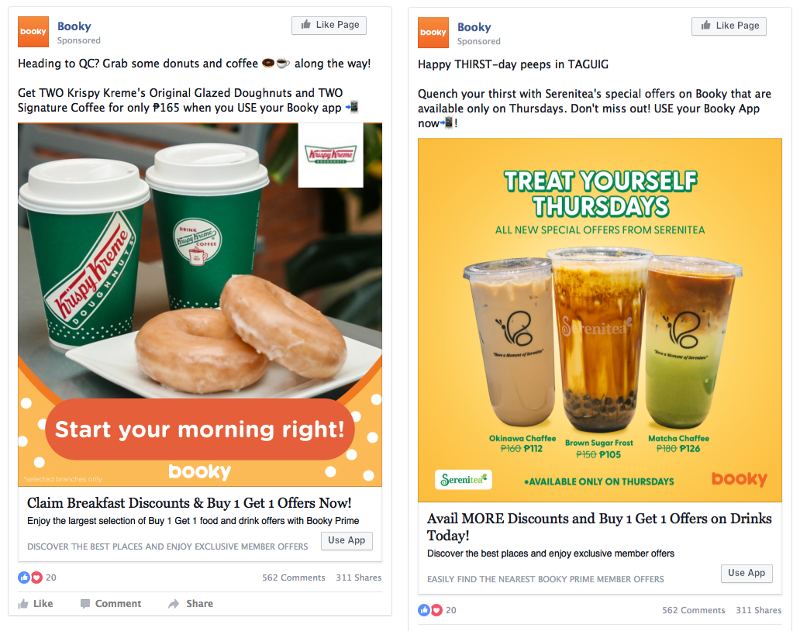 Image credit: Growth Rocket
Broad audiences may bring in high engagement rates. But what if you narrow down your target audience AND localize your campaigns? This is a great Facebook ad strategy to try, especially if you want only a specific audience using your app or going to your site.
That was the case for Growth Rocket and their work for Booky. Booky is a lifestyle app in the Philippines, and they wanted new users. Growth Rocket focused its efforts on location, time, and behavior. After this campaign, Booky rises to the top as the Best Food and Drink app. Plus, there was a 61% increase in app downloads.
6. Optimize for Mobile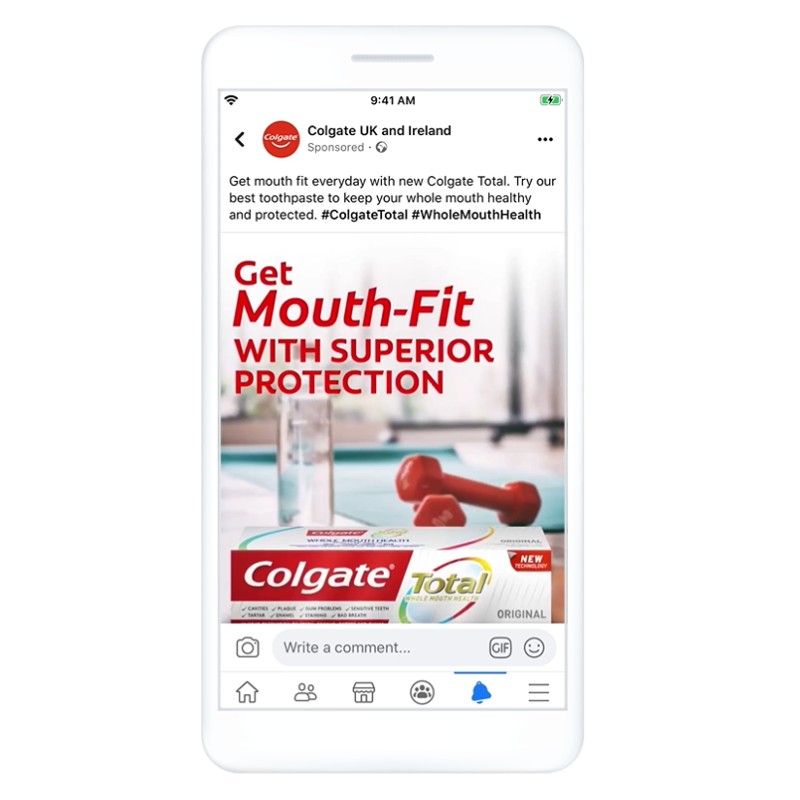 More than 90% of Facebook users are on mobile. It makes sense that you need to have a strategy around it. But when it comes to mobile, make sure that your ads are optimized for any smartphone or tablet.
Here's the case study for Colgate. Their goal was to be mobile-first, so their ads were created for the Instagram and Facebook feeds and stories. What was the result? 12 million people saw the ad. Plus, there was a 1.3% rise in Colgate purchases.
7. Keep It Simple when Generating Leads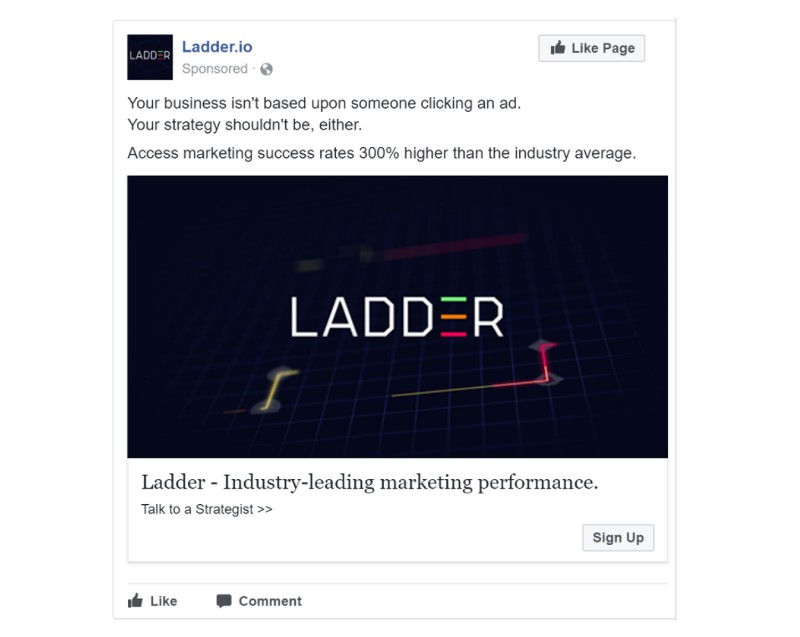 Image credit: Ladder.io
Going all out with your Facebook ad campaigns can be tempting, especially if you want to convert more users or generate more leads. But when you're generating leads, take it one step at a time or little by little.
One example of that instance is from Ladder.io. Their goal was to get more people to sign up for their service. From what they've mentioned, it seems they ran one ad with a simple copy and creative. They made sure to personalize their audience's age and location. At the end of that campaign, they decreased their cost-per-lead by 80% and generated 249 leads ($12 CPL) and 65 qualified leads ($32 CPQL).
8. Leverage Facebook Stories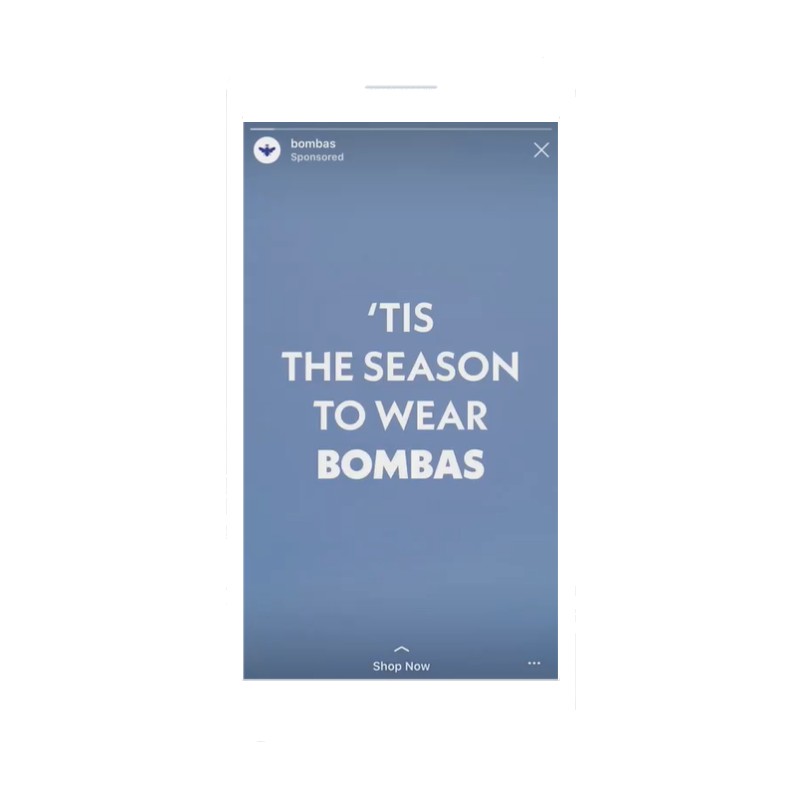 Many Facebook and Instagram users publish or view Stories every day. It's one of the best Facebook ad strategies to use, considering that across Meta's Family of Apps, over 1 billion stories are viewed and shared every day. Don't overlook this strategy. Who knows, you might get more views, engagements, or even sales from this.
It was the case for Bombas. They used the holidays to promote their socks and focused only on using Stories for their campaign. The result? They saw a 2.4x rise in conversion rates and a 46% increase in ROAS.
9. Promote Your Seasonal Products or During The Holidays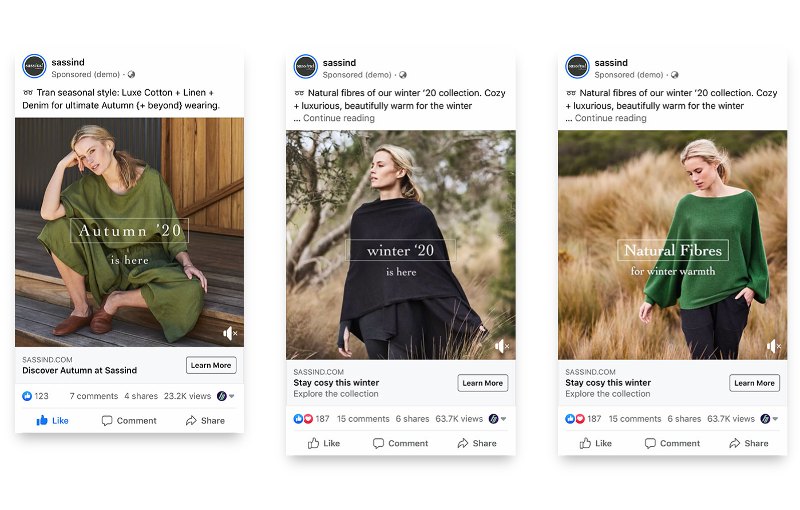 Image credit: Fletch Digital
Based on the case study example above, the holidays are a great way to promote your product. But you should consider something else when promoting your product. Some items are seasonal only, meaning they're best promoted during spring, summer, fall, or winter. And it's an underrated Facebook ad strategy to use.
Fletch Digital handled the campaign for Sassind Melbourne. Most of their apparel was seasonal. The goal was to reduce ad spend while increasing awareness and raising web traffic to Sassind's site. That said, they used dynamic ads and highlighted products meant for fall or winter, for example, as seen in the photo. The campaign lasted for a year, and it was a whopping success for the apparel brand. They had a 136% increase in their conversion rate and a 252% conversion value.
10. Share or Tell A Story
There are two ways to share or tell a story through Facebook ads. One is if you're trying to sell without promoting your product or service. You want to connect with your audience and how they can relate to your product or service. Consider their pain points or emotions every time.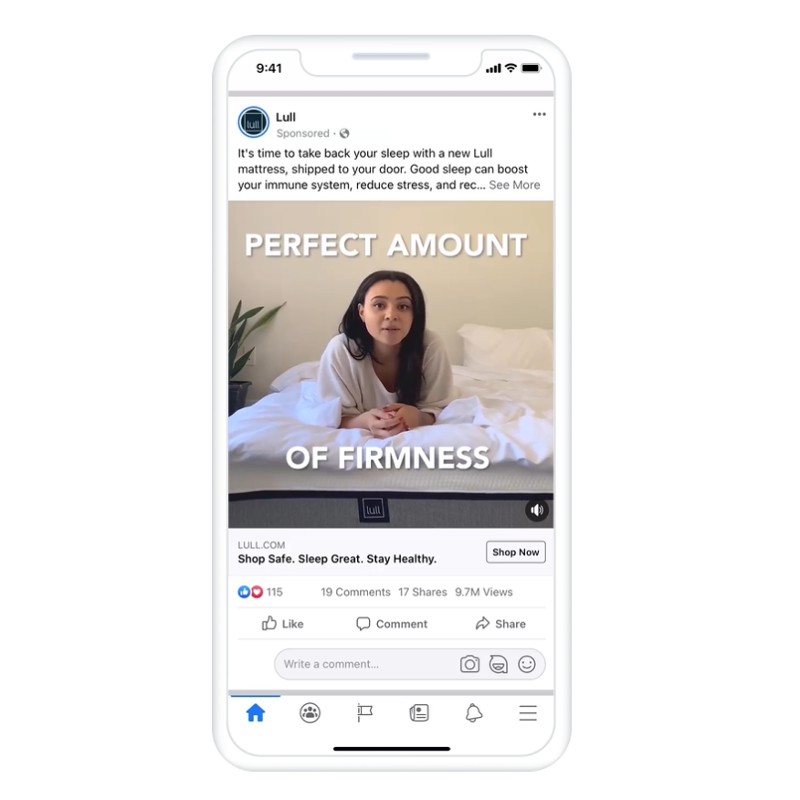 Here's one example of telling a story or connecting with your audience with a short copy. Here's where you can read the full copy. Lull's ad ran in 2020. It hits pain points of people that can't sleep well at night, and with their product, they assure customers they'll have the best sleep. Their result was a 12.9% decrease in cost-per-action.
On the other hand, you can make your audience aware with a business or organizational collaboration through a story. Share this story with your audience. They can know more about the details of your collaboration. Then, introduce the audience to why you've decided to partner up and how they can benefit from this collaboration.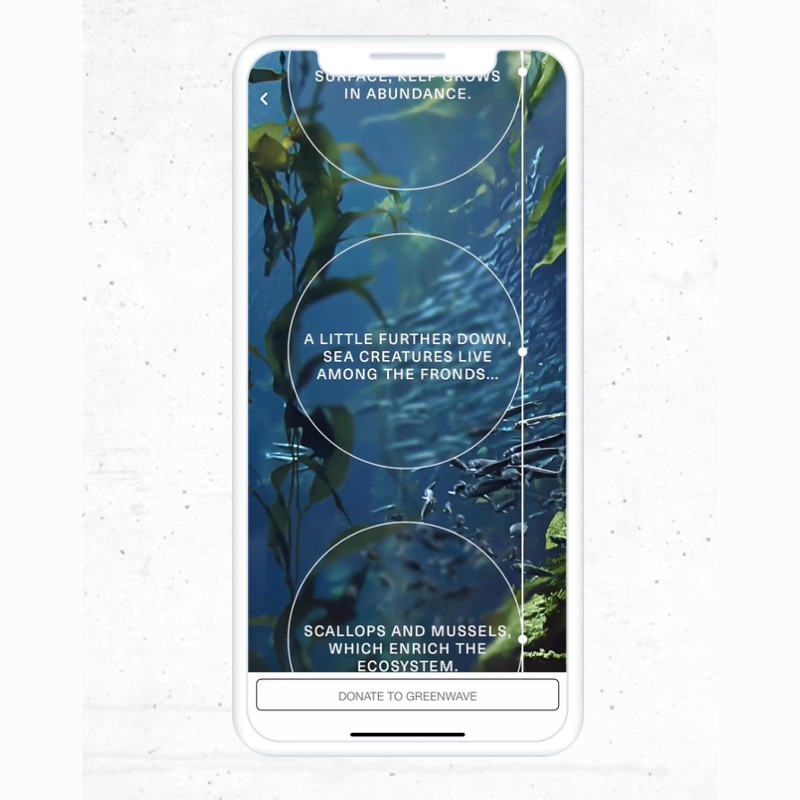 That's the case for La Mer. Although not a promotional collaboration, La Mer shared with their audience that they're collaborating with a nonprofit, Greenwave. It's their way of showing their support for ocean conservation. This type of Facebook ad strategy will win them brownie points from demographics who are eco-conscious. That said, their campaign was a success. Perception of their brand regarding ocean conservation raised to 1.4 points, and they had 3x more visits in their landing page.
Final Thoughts
Business owners and marketers call the shots on which Facebook ad strategies work best for their brands. Remember, one strategy may work for one company, and that same strategy may not work for another. Luckily, you have different options for your Facebook ad strategy, which means you must constantly experiment. That said, including videos or graphics for your ads is a must.
For graphics, why not try Penji? Penji will help you create your ads while focusing on coming up with the best ad strategies for your business. To get an idea of what Penji can do for your business, watch a demo of how Penji works!
All images are from Facebook, unless otherwise stated.