Did you know that it only takes 50 milliseconds (about 0.05 seconds) for visitors to form an opinion about your website? According to a study conducted by Taylor & Francis Online, this puts massive pressure on a web designer. They have the humongous task of making a good impression in just that small amount of time. The media company, Tech.co, estimates that a website design can cost from $500 to $10,000. This only shows that a web designer's job is truly a specialized one. It's a very distinct role that includes proficiency in design, a background in marketing, and fundamental knowledge in social media and search engines. To find a web designer capable of all these superpowers, you may have to go through a long process. To make it easier for you, here are the only places to find a web designer that can create designs that pull in the visitors.
Penji's Web Design
Penji provides unlimited graphic design to startups, agencies, entrepreneurs, and marketers. This includes designing your website. We have a team of professional web designers that will take the designing burden off your shoulders.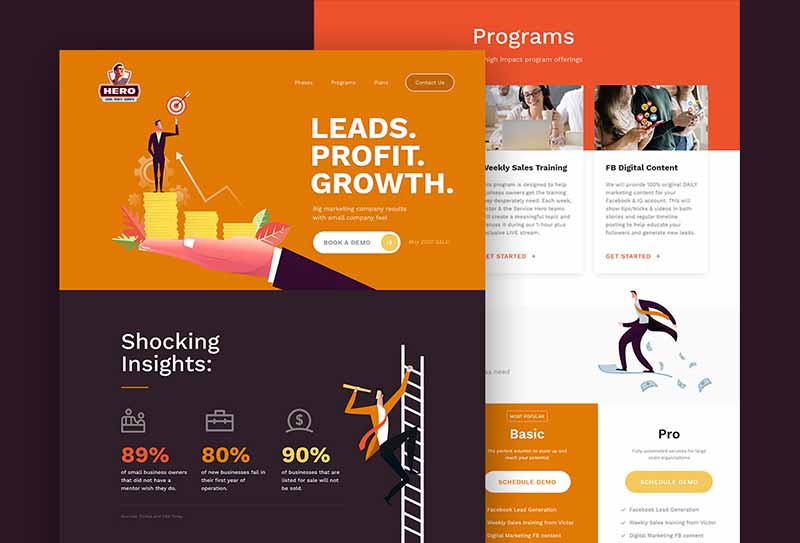 The items listed below are the services Penji can offer in terms of website designing:
Suggestions on the pages and site's structure
Design direction
Web page design and layouts
Web assets for development handoff (fonts, images, icons)
Auto-generated HTML/CSS (only if Adobe XD is used)
Penji focuses on giving you all the design services you'll need for your website. Whether it's a new one or a redesign, we're ready to do them for you.
The Best Places to Find a Web Designer
If you still want to explore the market for web designers, here are the top places to look for one:
Hiring In-House
Getting the services of an in-house web designer offers many benefits. As opposed to creating a DIY website design, an expert web designer in your team produces high-quality designs. An Adobe study found that 38% of visitors stop engaging altogether when website content has an unattractive layout or imagery.
For this reason, don't risk your business' website to just anyone who can design. Or use web design templates that look pretty much the same as everyone else's. Having a web designer ensures that your site is under the supervision of a specialist.
Having someone take care of your web design sure has its advantages. However, it also has a downside. An in-house web designer can charge anywhere from $65,772 to $80,602, according to Salary.com. This isn't cost-effective as a web designer will only do one task and one task alone.
Agencies
According to the US Small Business Administration, 98% of business owners who built their own websites fail and never launch it at all. In today's fast-paced technologies, websites need to be dynamic to stand out from the crowd. That's something that any website DIY tutorial won't be able to do for you. That's why you need to find a web designer who knows his craft.
Hiring an agency to design your website is a good and dependable choice. An agency has web designers that are proficient and knowledgeable in the field. They are aware of the trends to give you that polished look of professionally-made websites.
Much like hiring an in-house web designer, getting the services of an agency can cost you. It could actually cost more depending on the complexity of your website. A ballpark estimate of $99 to $499 plus an ongoing fee of $99 to $159 per month, according to WebsiteBuilderExpert. If you aren't willing to hand out that much cash, Penji is the best alternative. Here's why:
On-Demand Graphic Design
The only place you should be looking at to find a web designer is Penji. We are an on-demand graphic design service that lets you submit as many design requests as you want. We have web designers who understand the importance of a great-looking website for your business. Plus, we treat your project as our own.
When we say on-demand, we mean giving you your design when you want them. Depending on your website's design requirements, we can have the design ready in as little as 24 to 48 hours. What's even better is our pricing.
While an in-house web designer or an agency can strain your budget, Penji provides you great graphic design for as low as $369 a month. You'll get all the advantages of these two without breaking the bank. Our flat-rate subscription model allows you to have not just web design, but all types of graphic design as well.
What Penji Can Do for You
Aside from web design, Penji includes these graphic design assets on your monthly subscription:
Branding:
Custom UX/UI:
Digital:
Banners
Digital ads
Social media content
Illustrations:
Marketing:
Business cards
Flyers and posters
Infographics
Sales sheet
Merch sellers:
Promotional materials
T-shirts
Print:
Books and magazines
Packaging and labels
Stationaries
While our competitors have separate plans for custom illustrations, our Team and Agency plans cover them all. Think of Penji as your assistant and leave the design tasks to us. When the workload is low, you won't pay for an in-house designer's salary or an agency's exorbitant fees.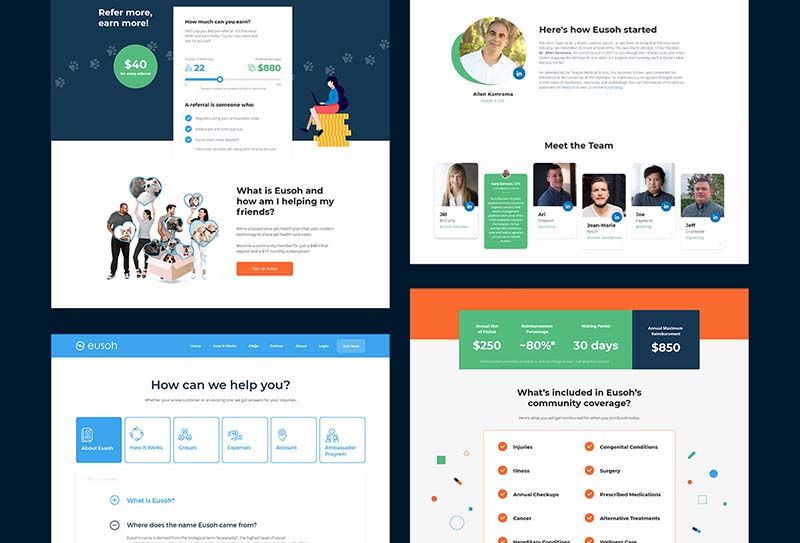 We vet our graphic designers to be on top of the 2% to assure you that you'll get only the best. To give you an idea of how we work, we submitted a request for web design for a fictitious coffee shop. Here's what our talented web designers came up with: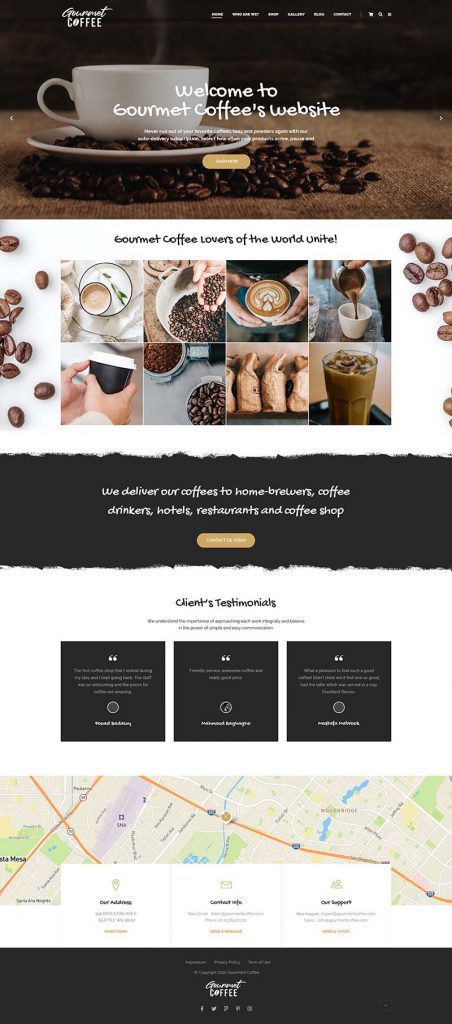 How to Request a Web Page Design on Penji
Once you subscribe to any of Penji's plans, you'll get access to a dashboard. This is where you'll submit your design requests as well as communicate with your designers. Here is a step-by-step guide to getting you that web design that you'll love:
Create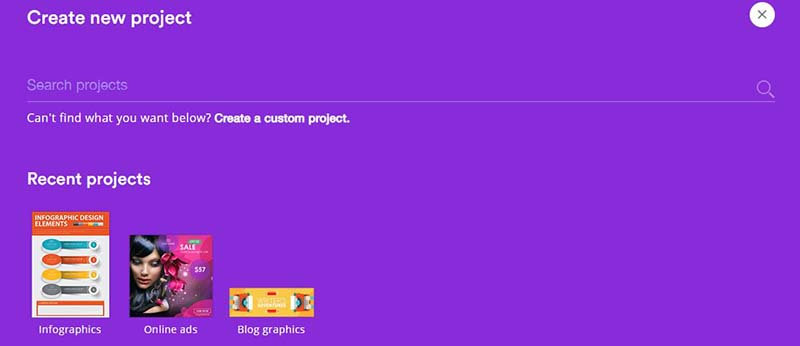 The first step is to click on the "Create new project" button at the upper right corner of the page. Then type in the type of project that you like, or you can select from the list below it. Under the UX/UI section, click on the Website design tab.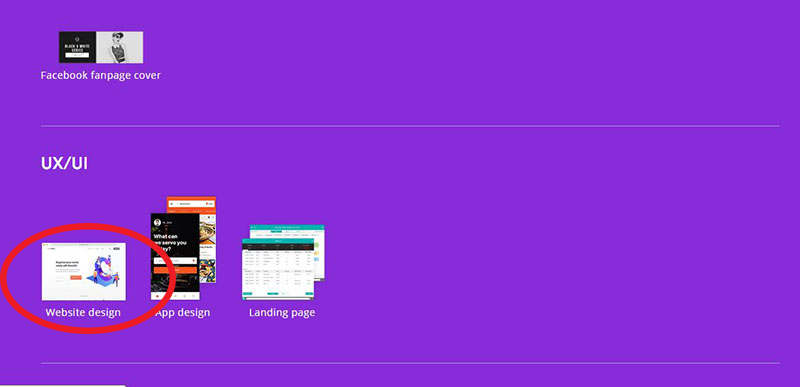 Give your project a suitable title and type in the description on the box provided. You can add links to an existing website as a reference. You can also upload files that you think will give your designer a better idea of what you want them to create.
Finally, you can choose the colors you want to incorporate into your design. Just click on the Select colors box. The dashboard also allows you to use royalty-free images by clicking on the Select royalty-free images button.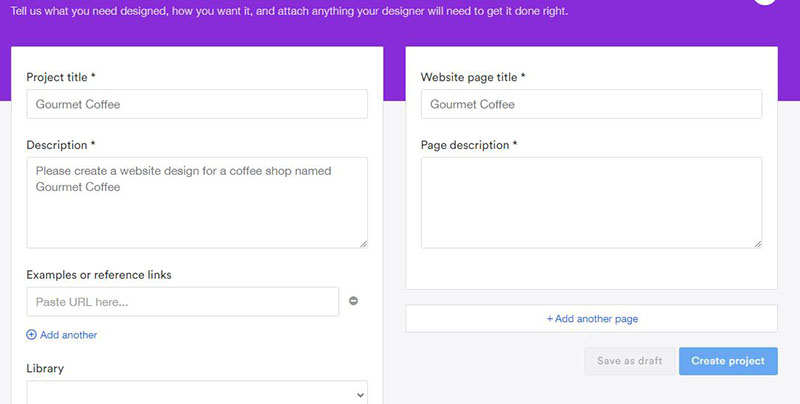 Add the web page title and other relevant details of your website. You can add as many web pages as you need to. When done, click on the "Create project" button at the bottom.
Connect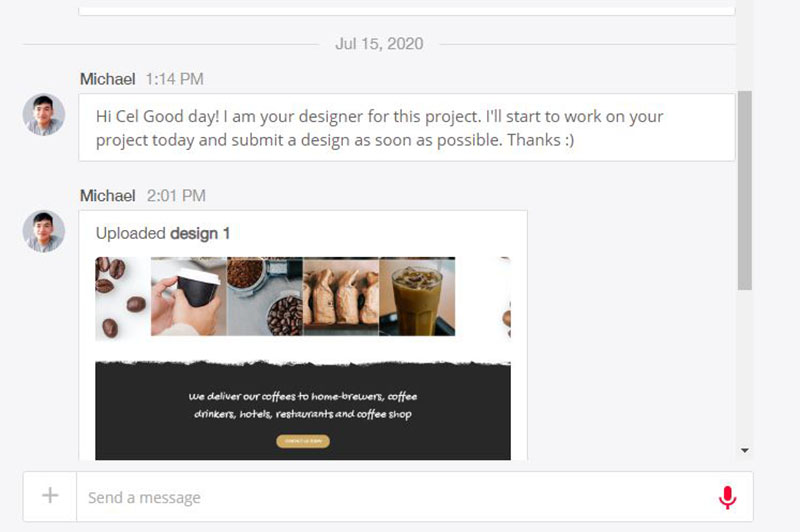 Penji's system will automatically assign your project to the best web designer for the job. This is also where you can start communicating with your designer. In addition, if the designer needs to clarify something with you, this is where they'll do it.
As mentioned earlier, we vet our designers and take in only the best of the best. They undergo a rigid recruitment process and training. This is to make sure that our clients are satisfied with our work, whether it's a logo or web design.
Revise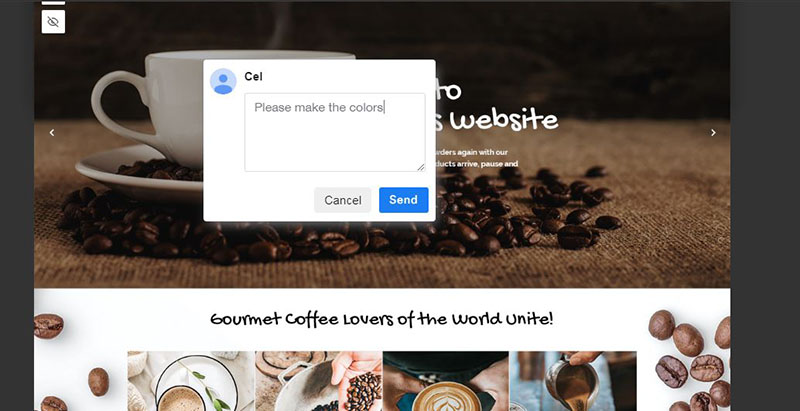 Penji wants you to get the best web design that you can have. This is the reason we offer our unlimited revisions to go with our unlimited designs. This means that should you find the work unsatisfactory, you can have them revised, free of charge.
Our turnaround time is 24 to 48 hours, depending on the complexity of your project. Once the project is finished, you can review it and add revisions if you have any. We make sure that changes are completed within 24 hours.
Download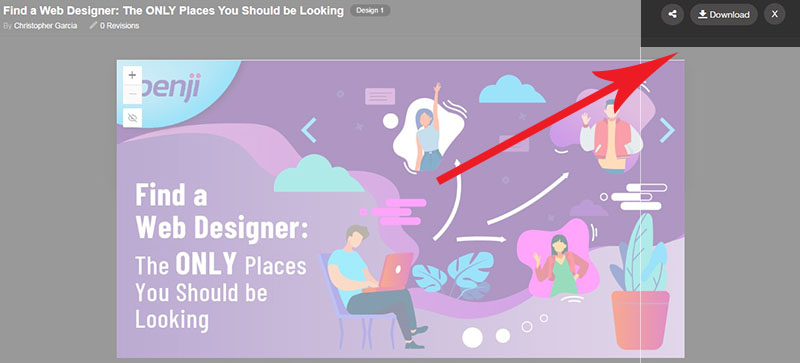 After the revisions and you're happy with the work, you can download it. With just a click of a button, you'll instantly get your designs and other digital assets associated with it—no need to wait for an email to get them.
The beauty of using Penji's service is that you get full ownership of the designs. You won't have to worry about infringing copyrights. The designs become yours to use any which way you want. You can now move on to the next design request.
Helpful Tips When Requesting Web Design
The Design
When requesting a web design, make sure that you provide our web designers with the following details:
The number of pages
Your target demographics
Your website's primary objectives
Any other information that might help with the overall design
A brief overview of the business or the brand
Any other information that might help with the overall design
Our web designers will assess these requirements and create a design based on these factors. If you already have your branding assets, such as colors and fonts, send them to us. You can also choose to give our designers the creative freedom to use appropriate web design. Rest assured that our web designers understand color theory, typography, and designing with the target audience in mind.
The First Draft
Penji's process with web design requests is slightly different from other graphic design types. Our web designers will send you the first draft in black and white. This way, you'll see the functionality and the behavior of the web design first.
Only when you're satisfied with how the design works will our designers add the colors, fonts, and other details. This is to ensure that the web design is working the way you want it to. Your focus will be on how it works before seeing how it looks. This is to create a smooth workflow as well as reduce mistakes and errors.
The Communication
You'll receive email notifications about the progress of your project. But it's always a good idea to regularly check the dashboard for messages or updates. Also, don't be surprised to see a message or two from our web designers. This is to make sure that you only get the best designs possible.
The Revisions
At Penji, we won't stop until you're pleased with our work. You can request for revisions directly on the design itself. Just point and click to show our designers where and what you want us to change. It's all done within the dashboard, so revising is easy and straightforward.
The Final Design
After you mark a project as complete, all your design files will be stored on Penji. You can get them anytime you need to as they're stored in our system. All you need to do is access them through the dashboard.
If you decide to cancel your subscription, your files will still be stored up to ninety days before we completely delete them.
Final Thoughts
To find a web designer is a difficult task for some business owners. The options listed above are either too expensive or too complicated. But with Penji, you'll get a cost-effective design that isn't low on quality. Watch our demo video today to know more about our web design services.