Building a website is often compared to building a house. It needs thoughtful attention and careful planning. A Taylor and Francis Online study shows that users take an average of 0.05 seconds to form an opinion about your website. And in his book, The Real Business of Web Design, John Waters says that 94% of the negative feedback a website gets is design-related.
These data are reasons enough to get the best web design possible. The question is, how? Do you hire a freelance web designer or use an on-demand graphic design service? In this article, we'll take an in-depth look at both of these options to know which one is better.
Freelance Web Designer
Many business owners hire freelance web designers for their web design, and for good reasons. Here are the pros and cons if you're thinking about going this route:
Pros:
Inexpensive – you won't have to pay a monthly salary
Consistency – only one person handles the project
Quality – you choose the designer based on their portfolio
Cons:
Limited skillset – you only get one set of skills
Less attention to your project – most freelance web designers have more than one client
Unreliable – worst-case scenario would be freelancers abandoning your project for better-paying clients
Not cost-effective – you'd pay for another designer should your website need upgrades
Where to Hire Freelance Web Designers
If you find that hiring a freelance web designer is ideal for your business, here are places you can check out to find one:
Toptal
Quality is a priority when designing a website. This makes Toptal a top choice when it comes to hiring freelance web designers. They claim to hire only the top 3% in the industry. They vet their candidates, so you won't have to. You won't even have to go through hundreds of portfolios, the platform will match you with the appropriate designers.
Upwork
One of the largest freelance marketplaces, Upwork is a solid choice. It has a wide selection of project options and management tools to help you find the best freelancers. It has a structured payment system that ensures project milestones before you pay.
Dribbble
Created specifically for designers, Dribble has a jobs board where you can post your job requirements. Its Dribbble Talent Partner lets you find the best web designer by narrowing down the choices depending on your needs.
Behance
With thousands of brilliant portfolios to choose from, Behance is a great resource for web designers. Freelance web designers display their artwork, making it easy for clients to choose. You can find one that can accommodate your requirements and budget.
Why You Should Avoid Hiring a Freelance Web Designer
When asked why business owners hire freelance web designers, most of them will tell you one thing. This is the most inexpensive way they know to get someone to design their website for them. But what most of them aren't aware of are the many other options out there that are better and more affordable.
If you're still in the dark about this, here are the reasons hiring a freelance web designer is the worst idea:
They Lack Dedication
Freelance web designers will take on as many clients as they can handle. You can't expect them to concentrate on your project alone. This can sometimes cause them to pay less attention to your project that can result in getting work that's not of the highest quality possible.
While professional freelancers usually keep their end of the bargain, most won't promise to give as much dedication as you deserve. Having a multitude of clients at one time is what keeps them afloat. There's no chance they'll give you their undivided attention.
Poor Time Management Skills And since they handle multiple clients, freelance web designers have a tendency to place your project on the back burner. Although you will find a rare gem in the sea of freelancers, there are still those who would prioritize clients who pay more. It's a sad but true reality in the world of freelancing.
Because of this, not only will the work's quality suffer, you may get your work later than you need. Entrusting your website to a freelancer will get you a higher chance of waiting a long time for it to come. Or worse, you may miss your deadline altogether.
Not Cost-Effective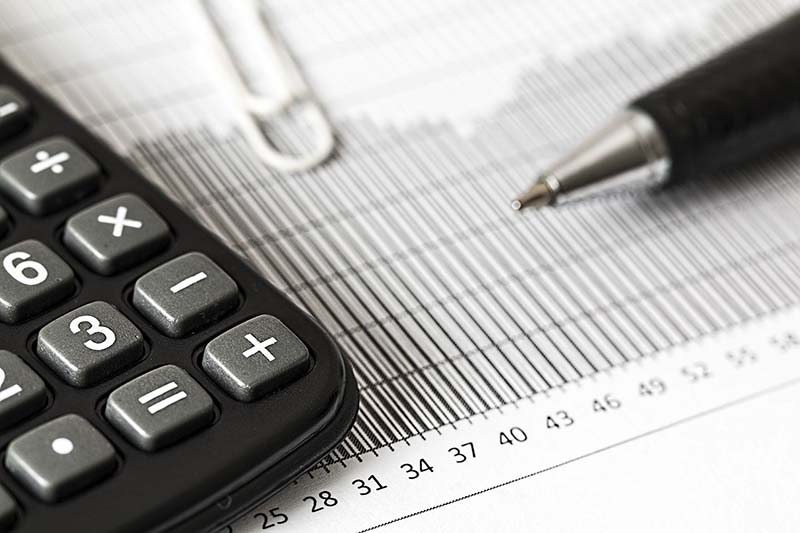 It's understandable for some businesses to employ freelance web designers just because they are cheap. They understand the importance of a website but wouldn't want to spend too much money on it. What they don't know is that cutting corners is acceptable but not for a crucial task such as web designing.
Besides, your website will soon need adjustments, especially when you have new products or services you want to offer. A website designed by a freelancer will prove to be more costly in the long run when you hire a new one to make those revisions. A new designer may also be unable to follow through with the style that the first one created. This can result in an uneven look for your site.
Limited Skillset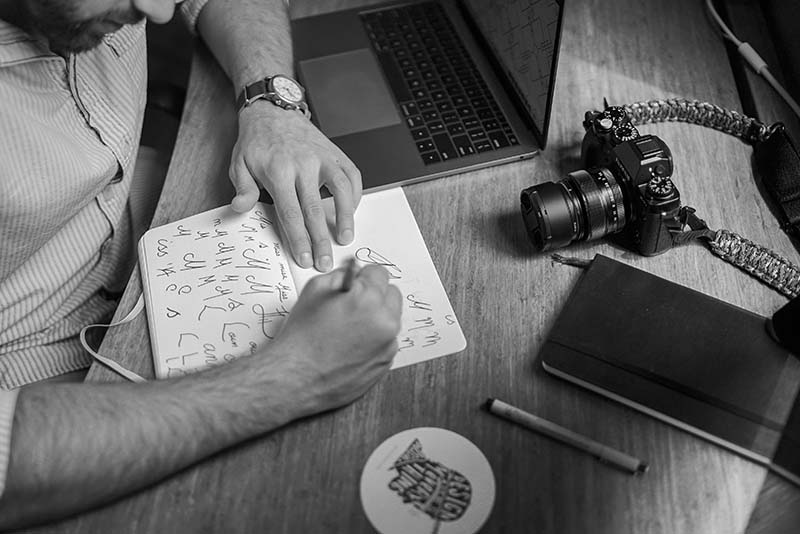 Unless you're going to hire more than one freelance web designer, you'll have access to only one specific experience or skill set. Your primary criteria for hiring a web designer is the skills you need that would perfectly match what you need. When you find that in a freelance web designer, you're good to go.
However, there will come a time when you will need more than one set of styles. And that's where your designer will fail you. With only one designer working for you, you're limited to what this designer can offer, no more, no less.
Some options will give you more than one skill set. This includes a design team such as Penji, where we have some of the best web designers who have extensive experience under their belts. The best part – you only have to pay a fixed amount for all your graphic needs every month.
Lack of Commitment
Along with a lack of dedication and poor time-management skills, most freelance web designers will also lack commitment. They will not be as reliable as an in-house designer or will not be committed to your project 100%. Website design is an essential part of your business. It would be too risky to have someone provide you with lackluster performance stemming from a flawed sense of commitment.
No Understanding of Your Brand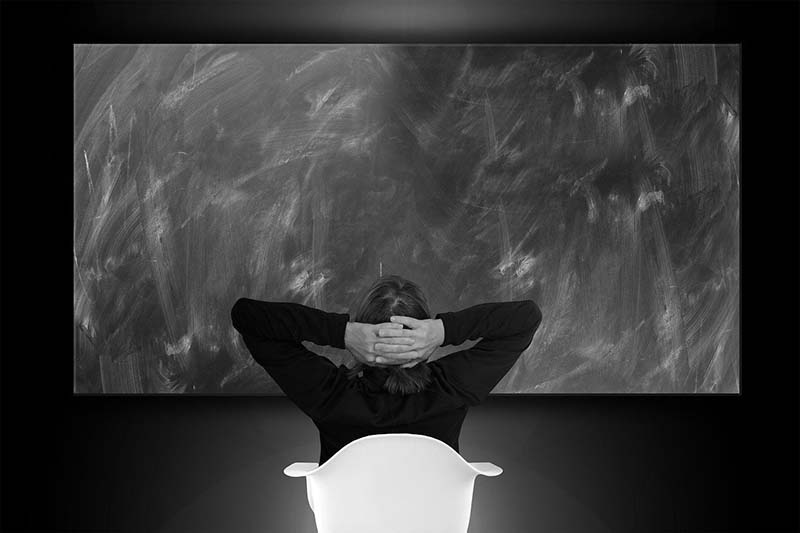 When a freelance web designer lacks commitment, dedication, and focus on your project, it can only mean one thing. They won't go the distance in understanding your brand. And this is very important in creating a website that would show who you are as a brand.
A web designer has to convey your brand message before they can start designing your website. Your site should show your core values as well as entice potential customers to do business with you. Unfortunately, a freelancer with multiple clients on their hands won't have the time to learn about your brand.
On-Demand Graphic Design Service
An on-demand graphic design service such as Penji offers unlimited design for a flat monthly rate. You can send as many design requests as you can. These companies usually have a pool of talents that can cater to any genre or design type you may need.
Pros:
Cost-effective – you pay a single rate for all designs
Diverse skillsets – whatever design type you need, they have a team member who can do it
No need for recruiting – they will do the hiring for you
No more vetting – the designers assigned to you have already been vetted
Unlimited revisions – you can have the design edited until you get it exactly right
Cons:
Expensive for one-time projects – can be expensive if you only have a handful of projects per month
Check out Penji's demo video here to learn more about our unlimited graphic design service.
The Alternatives
If by now you still haven't decided which option to choose, here are alternatives that may fit your business:
In-House Designer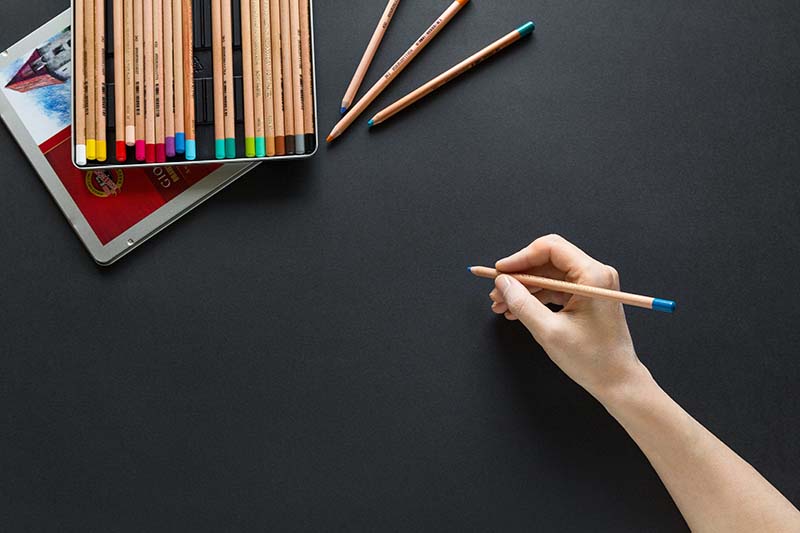 One of the best advantages of hiring an in-house graphic designer is that you can have a working relationship with them on a more personal level. This means that they will have a deeper understanding of your brand and what message you want to convey. This can help them design a website that would speak your brand's personality in full clarity.
Unfortunately, hiring an in-house graphic designer also has its flaws. When you hire one or two designers, there is a high chance that they won't be able to cope with a high workload should crunch time comes. This brings us to what we don't like about a freelance web designer. They may not have as much focus and dedication to the work in front of them.
Hiring an Agency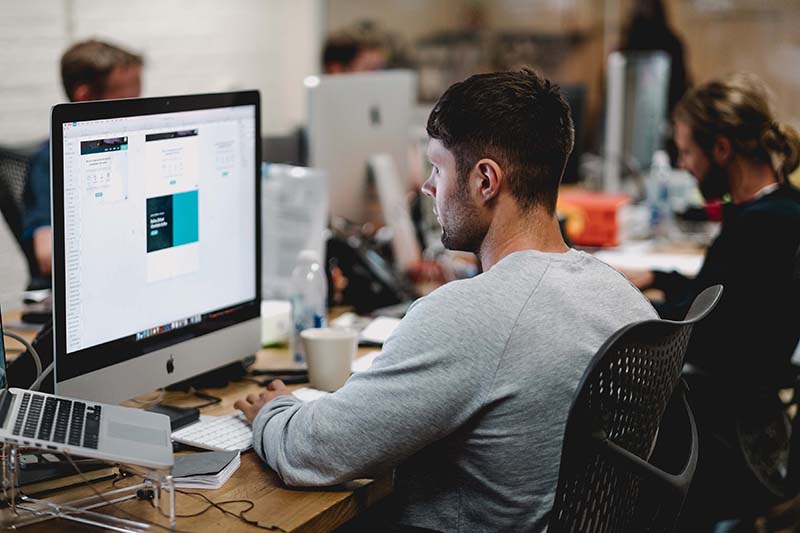 Having an entire team work on your website design is a dream. You have people with different ideas, concepts, and skill sets working for you. This means efficiency and availability are combined to help you get the most effective website you can have.
However, a design agency can be expensive. For startups and small businesses, this can be a problem with their limited budget. While a freelancer will only have themselves to pay for, an agency has to pay for their power costs, taxes, and other overhead expenses.
Hiring an Intern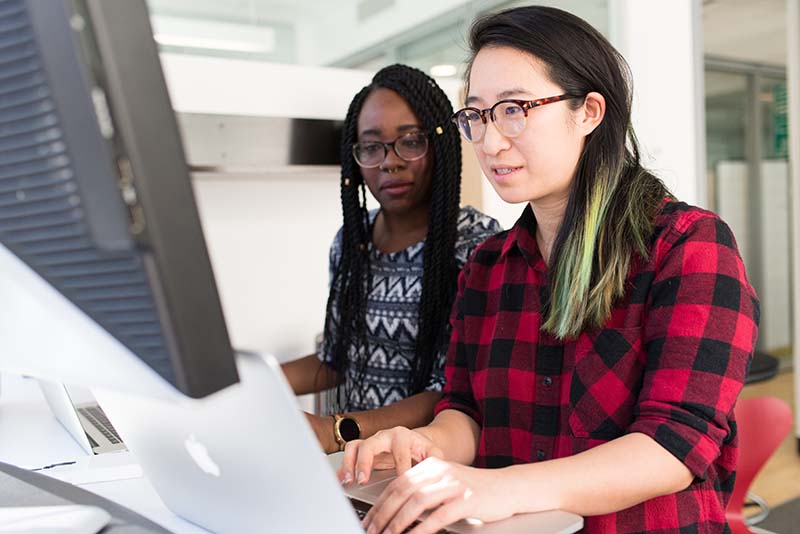 An affordable way to get website design is by hiring an intern. They are willing to learn and can quickly adapt to any situation that requires graphic design. Their fresh perspectives and ideas more than make up for their lack of experience. Plus, they won't charge high fees like a freelance web designer.
It may seem the best way to get excellent web design, but that is if you have graphic design knowledge yourself. An intern will only be useful if you need assistance and do not totally rely on them for the whole site. You risk the probability of getting a web design that looks unprofessional and unpolished.
On-Demand Graphic Design Services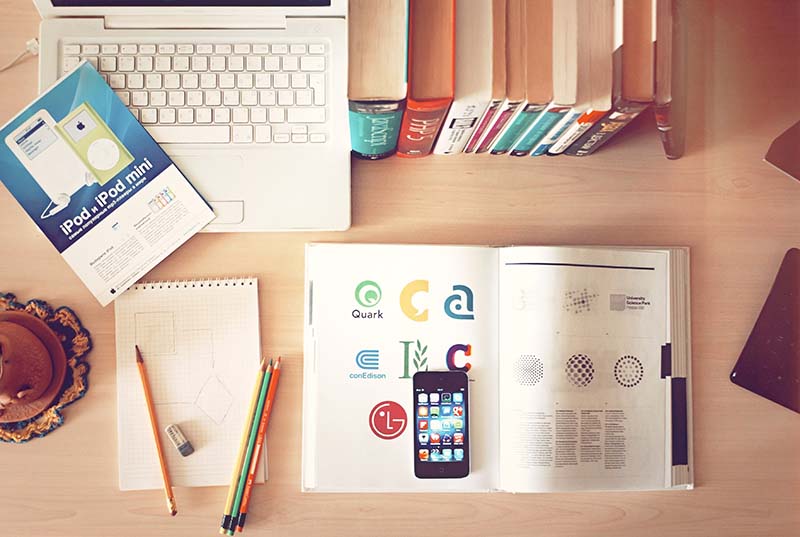 Among the alternatives mentioned above, this is the best. An on-demand graphic design is a subscription-based service that provides excellent design when you need it. It has a team of professional graphic designers, much like an agency does. It's like having an in-house designer, an intern, and a freelance web designer all rolled into one.
You get all the benefits and fewer of the disadvantages that go with the options mentioned earlier. The only setback you'll face with an on-demand graphic design service is when you have a very light workload. But since it's on a monthly subscription basis, you can cancel the service anytime you want and renew it once you have a ton of work waiting.
Not only are you allowed to request website design, but you can also ask for a variety of graphic designs. Plus, you'll have a variety of skill sets and styles you can choose from. Whether it's a logo or social media graphics, an on-demand graphic design service can do them for you—all for a flat monthly rate.
Use Penji to Design Your Website
Penji is one of the leading graphic design services online. This could be attributed to the quality of our work and our efficient process. We've already created effective websites for different companies, and all our clients are grateful for the output. If you want to experience a hassle-free transaction that will deliver the best graphic design, we are here to help. Now, going back to the process, let us share why more businesses enjoy working with us.
Start by Sending Your Web Design Request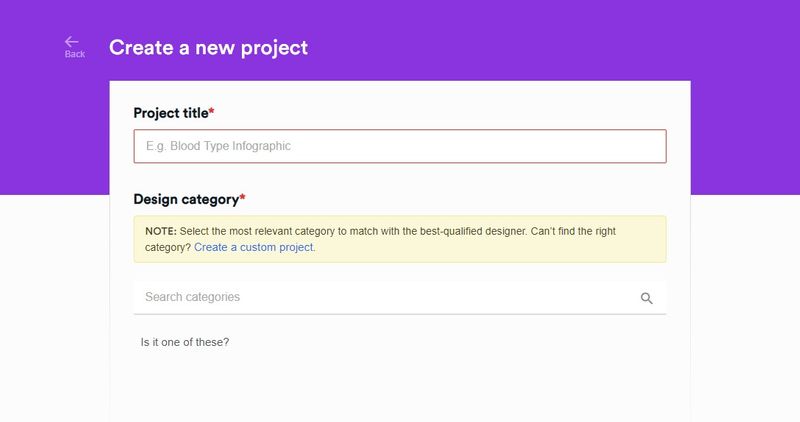 Once you've signed up with us, you will have personal access to our app.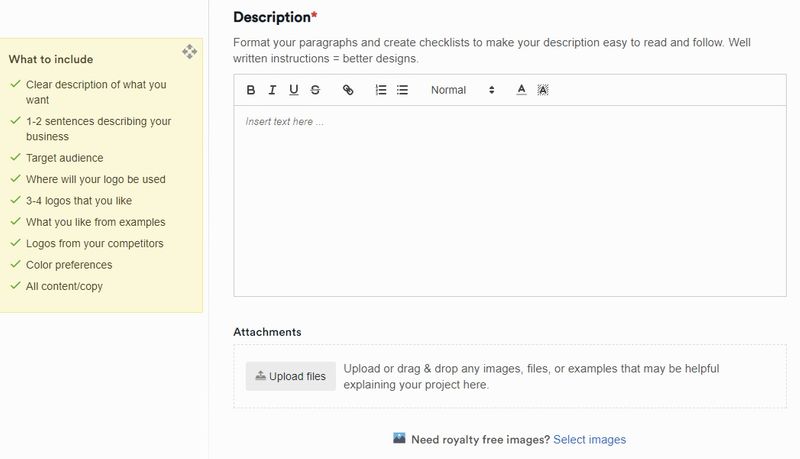 Upon seeing the dashboard, look for the New Project button and click it. You will be taken to a new page where you need to supply all the information needed by our designer when creating a web page.
But what if you don't have an idea what to include in your project request? Don't worry. There is a checklist provided for you. If you have images that need to be included or font style we have to use, you may upload these files before submitting the request.
The rule of thumb is that you give as much information as possible when requesting a web design. This way, our designers can already have an idea of exactly what you want, and they can start it right away.
Check and Ask for Revisions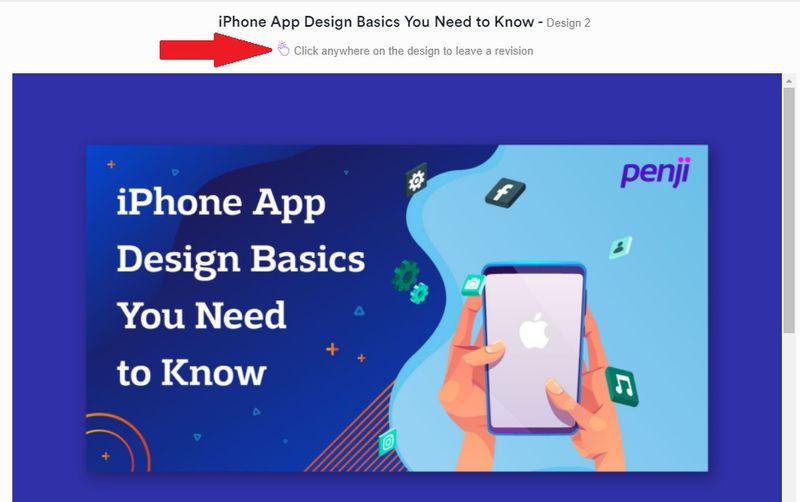 Our designer will immediately work on your request and will provide you updates accordingly. We encourage you to check your Penji app from time to time. And even if you don't, we will still send notifications to your email so that you'd know if there is a new message for you in the app.
Within 24 to 48 hours after your request, you'll receive a first draft. Take note, though, that the submission is also dependent on how simple or complex your request is and is not the same across all design projects.
If you want something revised, all you need to do is click on areas that do not sit well with you, and type the comments directly. A comment box will pop up if you click any part of the design. This will be easier for our designer to identify the changes to be made. As always, make your feedback as specific as possible.
Once you sent your feedback, the designer will work on it as soon as possible.
Download and Start Publishing Your Website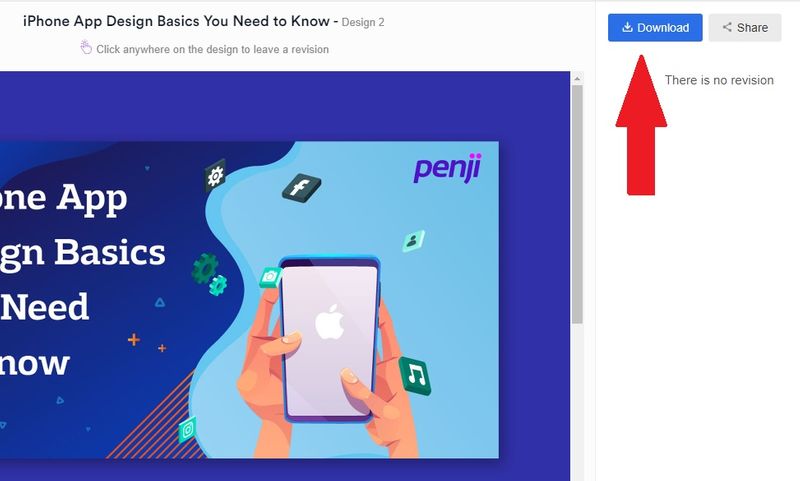 Now that you are satisfied with your web design, you can use it commercially. The ownership and all rights will be yours, and that's the agreement for all our clients.
Downloading the source files is easy, as you can do it directly from the dashboard. Easy, isn't it? But don't take our word for it. Why don't you check our website and find the best design plan that's perfect for your needs.
We have three plans to choose from. These are the Pro, Team, and Daytime. If you have minimal needs and you only need one access, then we recommend signing up for the Pro plan for only $499 per month. But for small and medium enterprises, we recommend either the Team or Daytime design packages. And to take advantage of the discounts, choose the quarterly or annual plans. With the quarterly plan, you will enjoy a 15% discount. And for the yearly or annual plan, we'd slash 25% off the total price.
Sign up now and enjoy the benefits of using Penji.