In order for your business to make a memorable splash, you need a branding package. These elements, when put together, create your company's signature style and message. It's about your promise to your customers and how you stand out for your unique products and services. A branding package is a collection of all the digital and physical assets that make you who you are.
What Should You Include in a Branding Package?
When getting your business a branding package, you'd expect to get a logo and a style guide. Take note that a complete branding package contains more than these two. A good design company that'll help you create a full branding identity will give you more.
Here is all that you should be getting when paying for a complete branding identity package:
The General Assets of a Branding Package
These are the basics of a branding package:
A Logo
Your logo is your first and most crucial branding investment. It is the face of your company, its foundation, and its cornerstone. This is the representation that your customers will remember you with. Make sure to make it as uniquely yours and as memorable as you possibly can.
This is the first asset from which design the others will follow suit. You have to make this final before moving on to the other assets. Make sure that you get these right the first time:
The logo treatment – determine the color, the background, and the size and finalize it
The font/typography – choose the font style that best describes your brand, this may seem easy, but it's tricky so careful planning is a requirement
The color palette – select your brand colors and ensure that you use them consistently
The photo standards – determine the personality, mood, and settings of your logo imagery that will represent your brand (optimistic, lively, or elegant)
What you can expect:
When having your logo designed, you can expect to receive the following:
At least 3 to 5 concepts that you can choose from
A primary logo that will serve as your main identifier
Logo variations that are similar to your primary logo
A guide to your logo that describes its applications
The logo designer must present you with various concepts and corresponding significance behind every design. The clients and shareholders must then provide feedback and write comments on each design. This way, the process is smooth and seamless.
Style Guide
After having your logo designed, you need a style guide to make its use consistent whatever the platform it lives in. Also known as the brand guidelines or branding standards, a style guide is where everyone will refer to when working with your company's branding.
Think of this as a bible where everyone working on your branding will get guidance. These are the branding specifications that you will send to designers, marketers, advertisers, and web developers to ensure that you'll get a consistent image every time.
What you can expect:
A brand style guide typically consists of the following:
Brand positioning – an encapsulation of your vision, mission, and brand values
Logo guidelines – the list of elements of your logo and how they are used
Typography – the list of typefaces, sizes, and other font-related elements
Color palette – your specified brand colors
Photography – these are the samples of images that will define tones and other image treatments
Iconography – if you decide to use icons for your brand, this is where you'll find it
Collaterals – this is the list of materials on which your branding will appear (presentations, letterhead, etc.)
The Digital Assets of a Branding Package
This is the list of digital assets that should come with your branding package.
Email Templates
Email templates, whether for communication or marketing, also need to reflect your branding identity. Having this included in your branding package shows consistency and always being on-brand. That said, including your brand's assets such as logos, colors, typography, icons, and whatnot is imperative when creating email designs.
What you can expect:
When designing an email template, make sure that the designing partner has your style guide. Expect to get a few samples that you can choose from.
Business Cards
While some may think that business card design is a thing of the past, it is still an effective marketing tool. They're easy to hand out and will stay with the recipient long after an ad banner has gone. It's essential to keep the business card structure clean and simple as your designer will be working with a small space.
What you can expect:
Let your design partner know all the information you need to put on your business cards. Give them the style guide as a reference. They may assist you in the printing of the cards as well as give you an estimate of the costs.
Social Media Graphics
Templates and social media graphics for use on all of your platforms is a good idea. Having these will ensure that your marketing campaigns and strategies stay consistent with your branding identity. Identify which platforms you're going to use, and have your design partner create the templates and other design assets for you.
What you can expect:
While your design partner already has your style guide, be prepared to answer more questions from them or give more details regarding your campaigns. Your designer can refer to the "Collaterals" section of the style guide to ensure consistency in size and format across all channels and assets.
Websites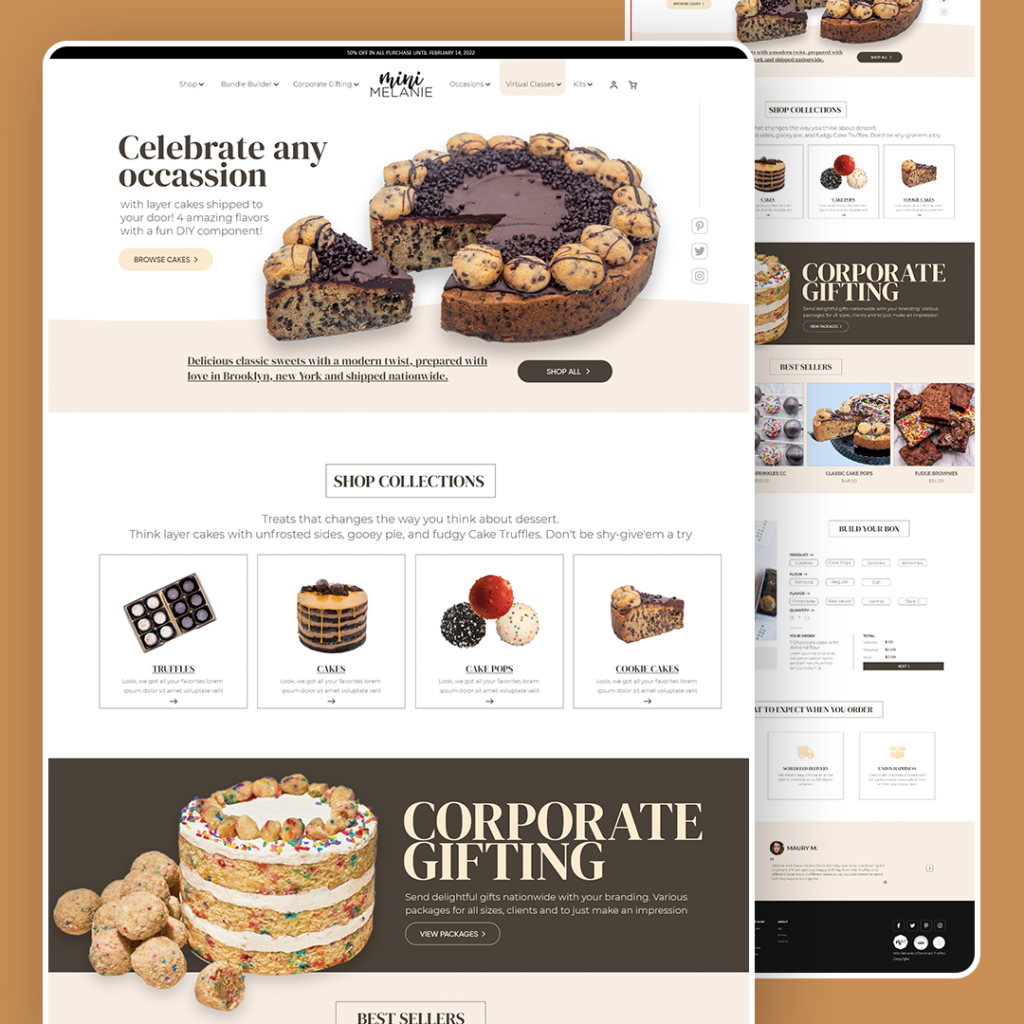 Some branding packages may include websites. After all, a website is your digital storefront, and it can introduce your target audience to your brand as they browse online. And if you want your visitors to stay on your site longer and convert into customers, a customized well-designed website will do just the trick.
What you can expect:
Your design partner will rely on your style guide to ensure that your brand's colors and typography are consistent on your site. Plus, designing your website may take some time since it's customized to your brand. Creating custom illustrations for your website is one way to make it stand out. However, your designer must integrate relevance across all visuals.
Other Print Assets
These will depend on what your company requirements are. This may consist of, but is not limited to the following:
Letterheads
Envelopes
Flyers
Brochures
Media Kits
Thank you cards
Event branding
Packaging designs
What you can expect:
Your design partner will request more details about these, so make sure to pay attention to the details. Have a list of sizes, occasions, types of campaigns, and many others ready so you won't forget or miss out on anything.
How Much Does a Full Branding Package Cost?
As much as every brand has specific needs, every design partner charges differently. It can range anywhere from $5 to hundreds of thousands, to wit: the BBC logo redesign, which amounted to $1,800,000!
The designers you find will also charge differently. A freelance graphic designer will charge less than a big design agency. You can learn more about the differences in this article.
We've created a list below to give you an approximate range of prices for a complete branding package:
| | | |
| --- | --- | --- |
| Asset | Low-end rates | High-end rates |
| Brand name development | Your time | $75,000 |
| Logo creation | $5 | $150,000 |
| Websites and other brand marketing materials | $10,000 | $250,000 |
| Advertising | $10,000 | Millions annually |
| Social media | $5 | Hundreds of thousands annually |
| Signages, packaging, etc. | $20,000 | $250,000 annually |
| SEO | $1,000 per month | Thousands monthly |
These numbers are only estimates as each branding package is unique. Also, the price may dictate the quality of the design, as you can see from the logo creation estimate above. A $5 logo may do the job, but it doesn't mean that what you'll get is the best for your brand.
On the other hand, low price doesn't necessarily equate to poor quality. With a little research, or by reading through the end of the article, you'll find a gem of a design partner.
Best Branding Package Examples
Here are a few examples of excellent branding packages to inspire you:
Kosan Gas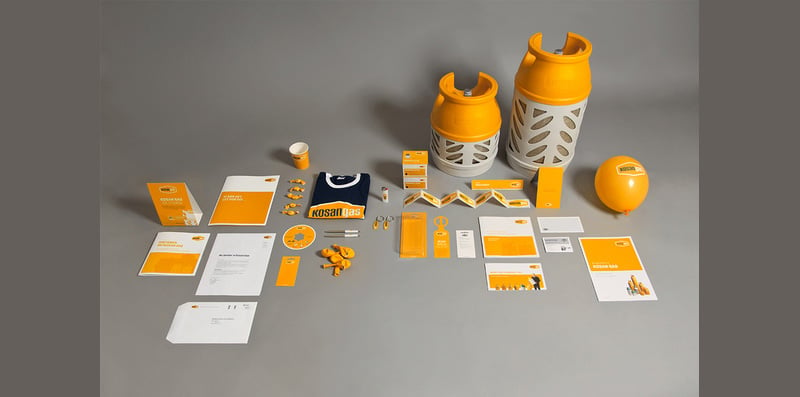 Using orange as their primary brand color, the Kosan Gas branding package is simplicity at its finest. It has a harmonious look that's impactful, clean, and unique. From their gas tanks to their coffee cup, it is consistent and nicely coordinated.
Mareiner Holz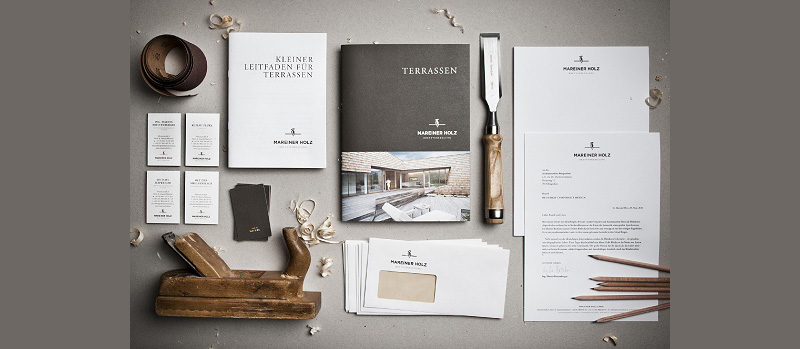 Wood finishing company from Germany Mareiner Holz has a corporate identity package worth emulating. They are a fully sustainable company, and it shows pretty well in their branding. The concept is one of calm, serenity, and becoming close to nature. The colors are also subdued and neutral, with only black, white, and shades of grey and brown.
Internationale Spieltage SPIEL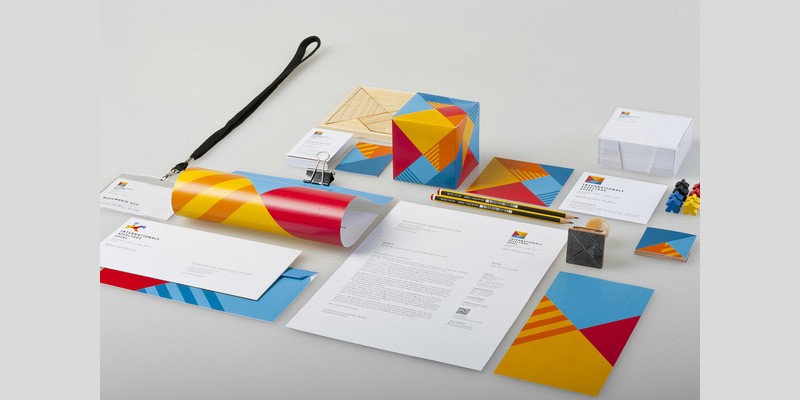 An annual board game trade fair held in Essen, Germany, Spiel has a colorful and vibrant brand identity package. The design is upbeat, edgy, yet super clean and straightforward. The balance between the colors and the white spaces is superbly done, making it very visually appealing.
Austrian Biologist Association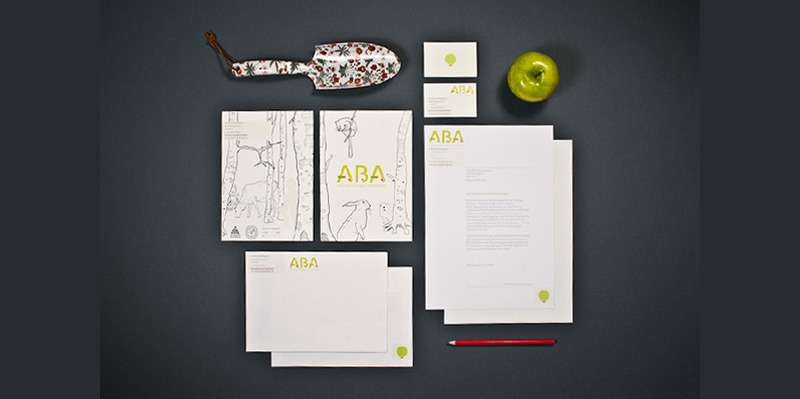 A fantastic mix of hand-drawn images and contrasting colors is what makes the Austrian Biologist Association's branding package stand out. The background is white, while it uses green for its brand name and a touch of bright red that acts as an accent.
Tavares Duayer Arquitetura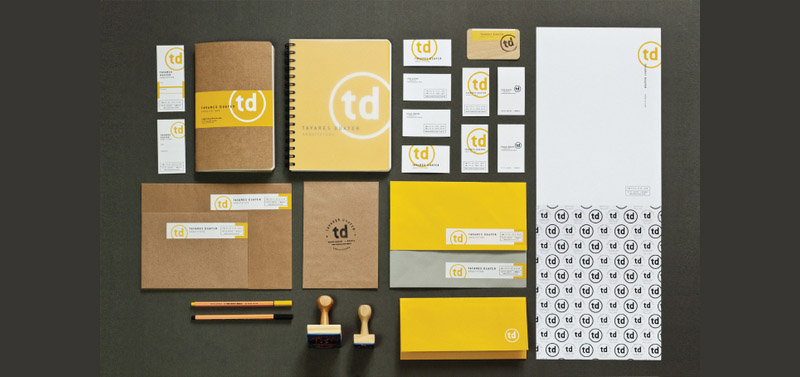 Brazilian architecture firm Tavares Duayer Arquitetura has a phenomenal branding package. Their color palette has more color than the others on this list, but it still has coherence, charm, and allure. The beautiful shades of yellow, grey, and brown complement each other.
Need some help with your branding package?
Your budget shouldn't get in the way of having a full branding package that rakes in revenues. A design partner can help you do all the above and still not break the bank.
Penji is an unlimited graphic design service that gets you all the branding assets you need for less. We specialize in logo designs, web and app designs, email templates, letterhead, business cards, just about anything you need for a complete branding package.
You'll love our pricing, too! You can request as many design assets as you can for a flat monthly rate. Get your logo today, request a flyer next or your package design after, and still pay one price every month. Check out our demo video here.
Or waste no time and get our designers working today! Sign up here to get started.