Graphic design is integral to business success. To get great graphic design, many business owners hire freelancers to do the job. However, there is an alternative not many know about.
On-demand graphic design is making a mark in the industry. To know which ones would suit your business, we created this guide to help you. Let's take a closer look at each and see what the pros and cons are.
What are freelancers and what do they do?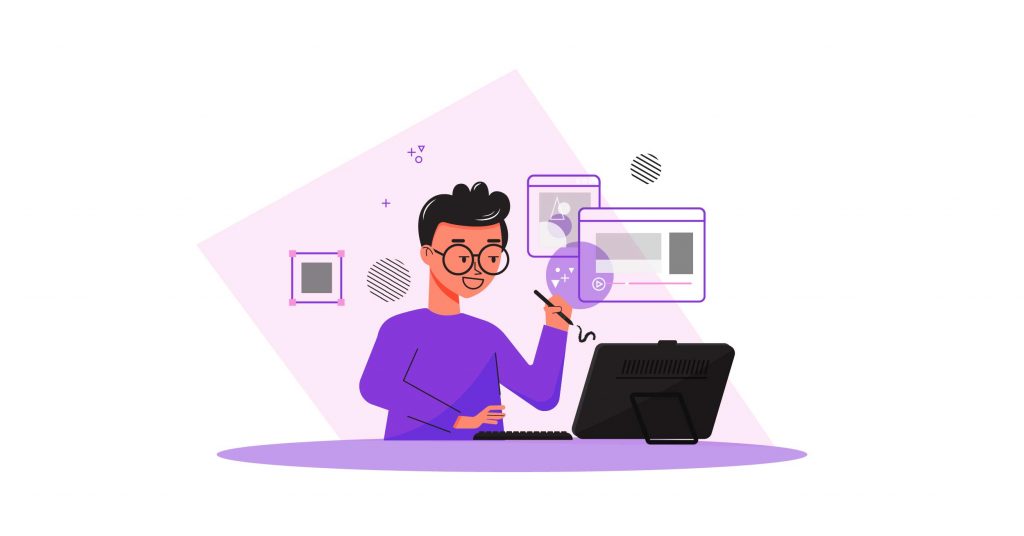 Choosing to hire freelancers gives a business an additional resource to complete specialized tasks. And with the abundance of freelancers available online, there is no shortage of remote talent. What exactly are freelancers?
Freelancers are self-employed, so there is no connection to your company other than the contract that you provide, which is usually short. In addition, they usually work with multiple clients, so they are not exclusive to your team.
If you need a one-time project such as logo design, hiring a freelancer beats getting a full-time employee. Graphic design freelancers can help you with design tasks at a fraction of the cost. You can only contact them when the need arises and pay them accordingly.
Where to hire freelancers?
If this is the type of personnel and work that you need, here is a list of places to hire freelancers. Note that all these have their own systems in place. While some offer protection from scammers, others do not. Some charge you a service fee and there are those that you can use for free.
Check out each to find out which is most preferable to your business.
Upwork
Boasting a database with up to 12 million freelancers, Upwork is a business favorite. You're sure to find a graphic designer there, but also writers, web developers, accountants, and many others. It is a platform where clients and freelancers meet.
You will post a job that freelancers will apply to. Upwork will show a shortlist of candidates from which you can choose. Of course, you have to pay a fee for their services.
Fiverr
A platform where freelancers showcase their skills, Fiverr is an easier option to hire freelancers. Just choose from the list and select from there. Projects start at $5 but can go higher depending on the task you have.
Toptal
If you have bigger jobs to fill, Toptal is the platform for you. From a project manager to software developer, they have them there. You can hire top freelancers to do your graphic design as it only lists the top 3% of the talents.
Freelancer
Using a bidding system, Freelancer lets you hire freelancers once you post your job details. You can browse portfolios there as it's a huge marketplace. However, their number doesn't prevent them from getting the occasional spammer, so beware.
PeoplePerHour
From graphic design to programming, PeoplePerHour has it. As their name suggests, work will primarily be done by the hour and not per project as some platforms do. Freelancers post their rates and skills and it's up to you to choose.
Craigslist
Probably the oldest on the list, Craigslist is free to use. You can post your job ad there and wait for the freelancers to contact you. They have no security measures in place like PeoplePerHour's anti-fraud protection. But if you want a no-fuss, straightforward approach to hiring freelancers, this is a good option.
What are on-demand graphic design services?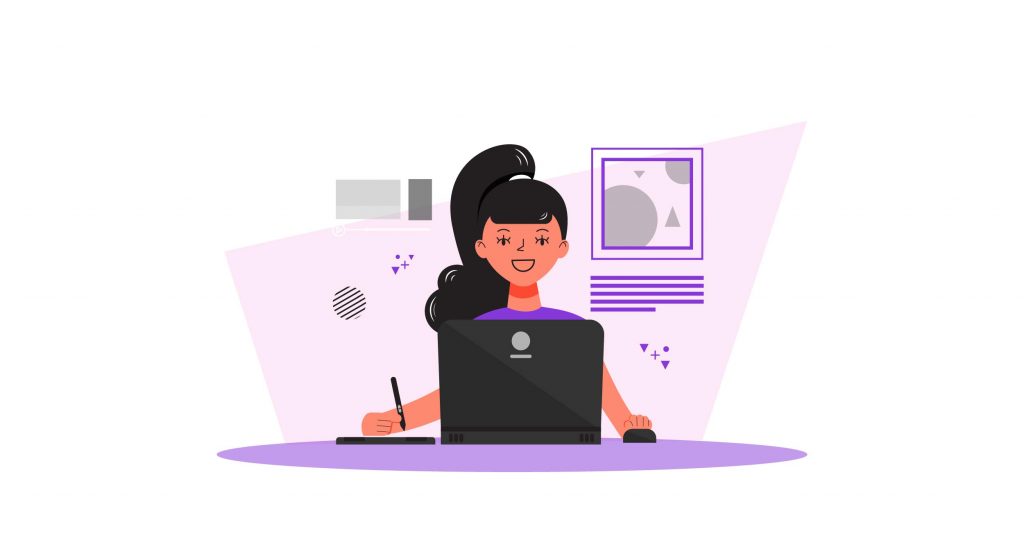 Similar to other membership-based services, on-demand graphic design services are there when you need them. They don't require you to sign a contract which means you can cancel when you don't have any projects to submit. If you have multiple projects, this is a good business investment.
With the evolution of how a modern office operates, a service like Penji is the resource that marketers and agencies turn to for graphic design needs. Our unlimited graphic design service allows you to send as many design requests as you can.
You don't work with just one designer. There is an entire team of designers with various skill sets available to you at the press of a button. Simply submit a description of what you need to be designed and you'll receive a completed draft within 24 – 48 hours.
Flexibility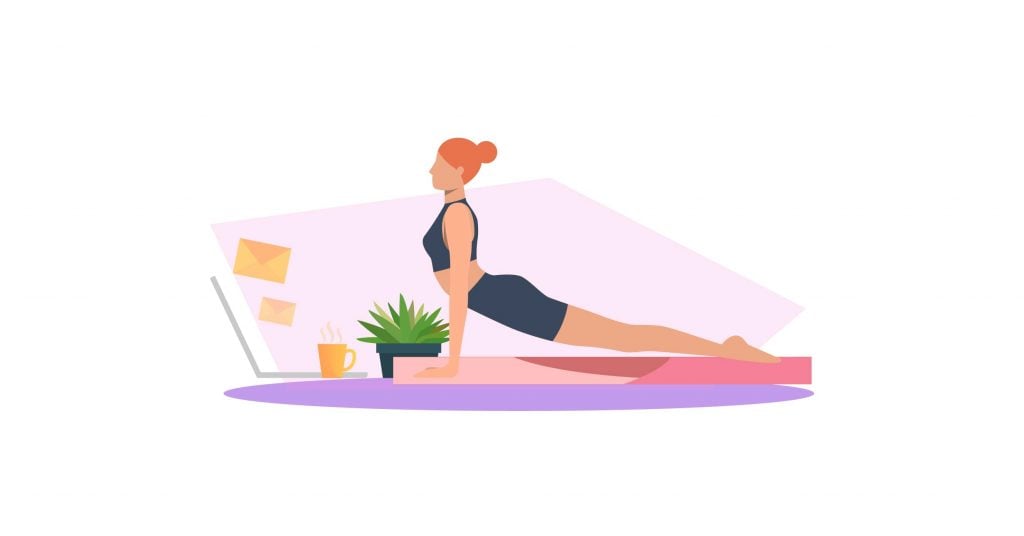 One of the perks of both options is having the flexibility to hire when needed. Projects tend to fluctuate in busy and less busy periods, so it's important to have the option of cutting ties if work is slow.
Unlike traditional hiring, you also have the flexibility of scheduling and talking with your designers on your time. That means your workflow will be better suited to your lifestyle and not constrained by the 9-5 workday. Plus, with Penji's customized platform, you can seamlessly communicate with your designers anytime, anywhere.
Freelance designers
Pros
An extra team member during busy periods
Contracts can be specific to a project or time frame
Flexible working hours so you can communicate even after normal working hours
Cons
Working on multiple projects at once for different clients
May not get the attention that you want because of the understanding that it's a temporary position
There's the possibility of a freelancer abandoning your task forcing you to find another
On-demand graphic design
Pros
An entire team of designers to assist your existing team members
Flexibility to change designers if needed within the platform
Canceling is easy, just like any other subscription or membership
Can handle as many or as little of your team's workload
Cons
Building relationships with one designer may be difficult
Every designer will have their own unique style
Filling Skills Gap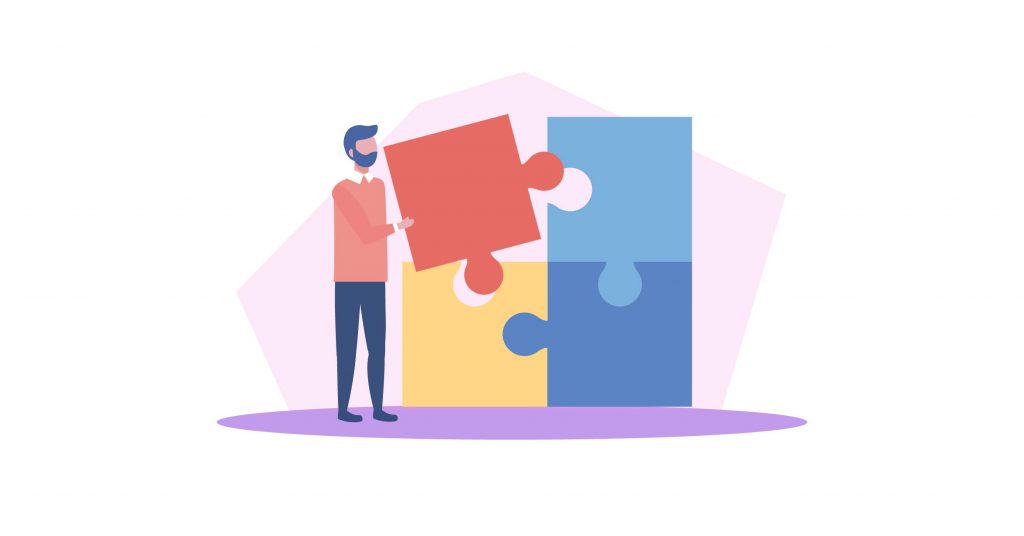 Your team is great. But can they do it all? Some projects need specialized skills that your existing team may not have. Especially if it is just for a specific project, you may just need someone to fill the skill gap temporarily. This is when you start exploring outsourcing options.
Freelance designers
Pros
Temporary hiring based on need
One time transaction for service
Ability to hire a freelancer with a specific skill set
Cons
Time finding a skilled freelancer to fill the gap can delay the project
You may realize you need a different skillset midway into the project
On-demand graphic design
Pros
Diverse portfolio of designers to choose from
Saves time vetting for a designer
Wide range of skills developed after working overtime with diverse clients
Cons
Subscription is at minimum one-month-long
Cost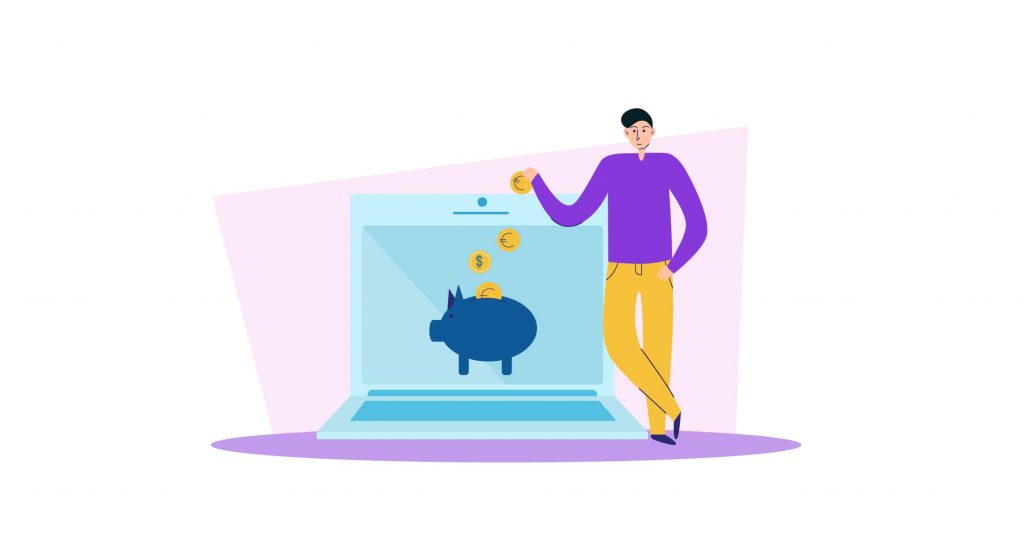 With hiring a new freelancer or signing up for a graphic design membership, the cost will come to mind. Whether you have a budget of $500 or $50,000, you should always get the best value for your money. Something creative like graphic design will always vary in cost, especially between freelancers and graphic design services.
Freelance designers
Pros
Ability to choose a designer that fits within your budget
Cost of designs can be as low as $5
Prices can be negotiable
Cons
Freelance marketplaces charge can charge up 20% on commission
Low prices may result in low quality designs
Unsatisfactory designs will mean paying more for revisions or rehiring
On-demand graphic design
Pros
One price for unlimited designs
Unlimited revisions with no extra charge
Inexpensive for the number of designs as well as quality
Cons
Expensive if you only need a few designs
Overall, subscribing to an on-demand graphic design service like Penji is worth the investment, especially if you have steady design requests.
Onboarding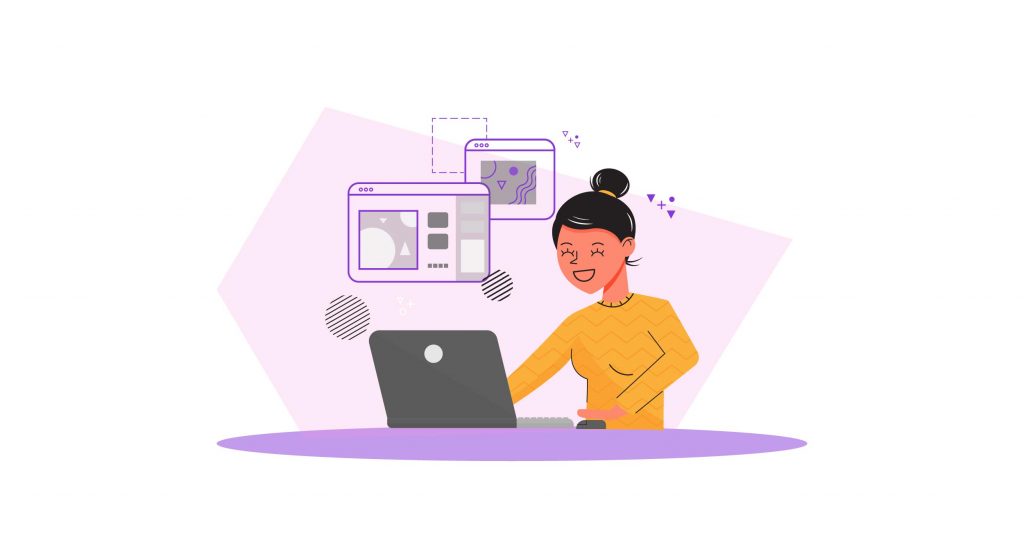 Graphic designers can be found anywhere in the world. You may even know one in your family or friend circle! But, if they are not what you're looking for, the next place you'll turn to is online. If you're looking to hire freelancers or sign up for a graphic design service, you'll come to find that onboarding is very different for both options.
Freelance designers
Pros
May agree to in-person onboarding depending on the length of the contract
The onboarding process can be skipped for temporary hires
Variety of forms of communication to onboard freelance designers: over the phone, video call, etc.
Cons
Contracts must be formed
Deadlines must be specified clearly
Communication is difficult
There are too many freelancers so choosing one with all the qualities you want is not easy
On-demand graphic design
Pros
Easy online sign up through a website
Explanation of deadlines are unnecessary as everything is delivered strictly within a 24-48 timeframe
No binding contract and option to cancel at anytime
Cons
No option to onboard in-person
Relationship with designers is kept strictly online and professional
If you want easy onboarding without having to go through the tedious hiring process, go for an on-demand service like Penji.
Quantity of projects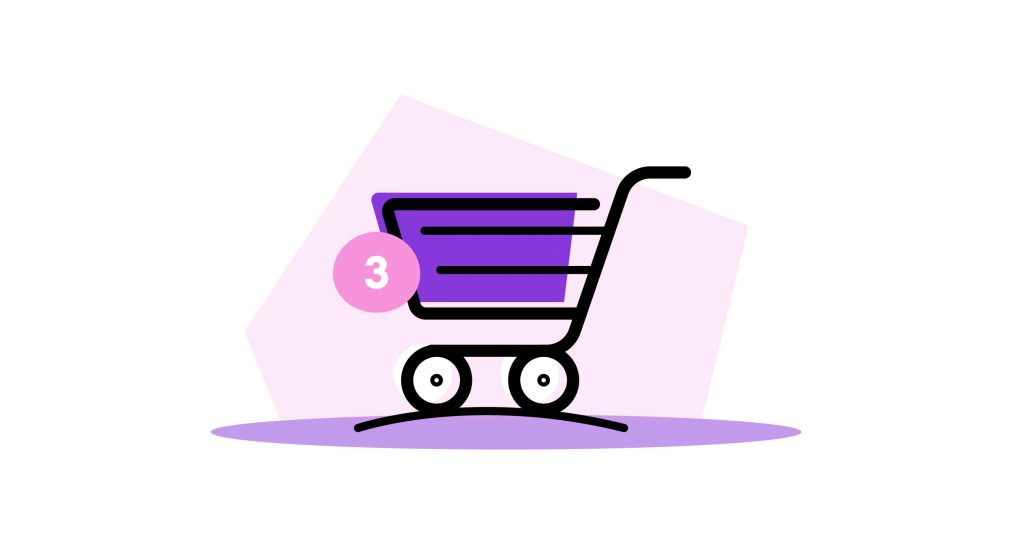 No matter what kind of business you run, you'll always want to hire professional graphic designers to do any sort of design work. You'll see an obvious difference between the work of an amateur versus a professional. Though freelance marketplaces and graphic design services both have professional designers, the difference is in the skillset and experience.
Freelance designers
Pros
Great for one-time jobs
Found a freelancer you enjoyed working with? Hire them for another project!
Cons
Freelancers are charged per project: the more designs you need, the more you pay.
Only one project is in progress at a time
If multiple designs need to be worked on at the same time, then concentration is divided.
On-demand graphic design
Pros
On-demand graphic designs work as a bundle. Pay once, get unlimited designs
Multiple design projects can be submitted at once
Quick turnaround of 24-48 hours means more designs completed in a short time
Cons
Style will vary per designer
Communication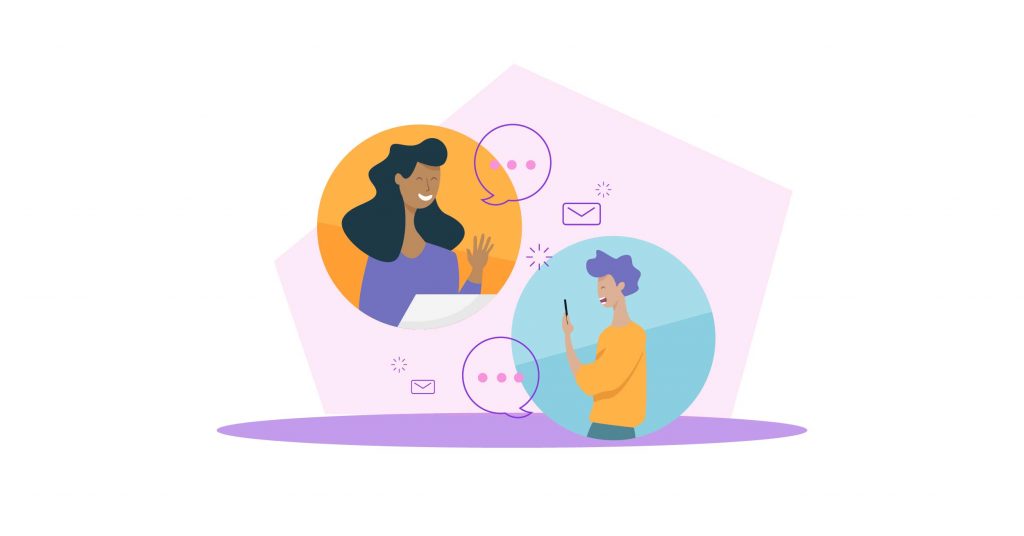 When you're working on a project with a designer, good communication is vital to success. When you hire freelancers, communicating will be drastically different than working on an on-demand graphic design platform. There's a need to explain clearly the guidelines for exactly what you need. Lack of proper communication will reflect in the design outcome.
Freelance designers
Pros
Initial communications and expectations can be done over phone or in person
Written contract can be formed to hold designer accountable
Variety of communication options
Cons
Keeping track of freelancer's work requires constant emailing back and forth
May not always be available to communicate
On-demand graphic design
Pros
Points of revisions can be added through the online platform
Files such as examples can be easily delivered through one platform and can be accessed in a chat
Specific shades of colors can be specified on the platform
All updates on work are sent directly through the platform
Cons
No face-to-face communication can create misunderstandings
Communication is limited to online platform
Understanding your brand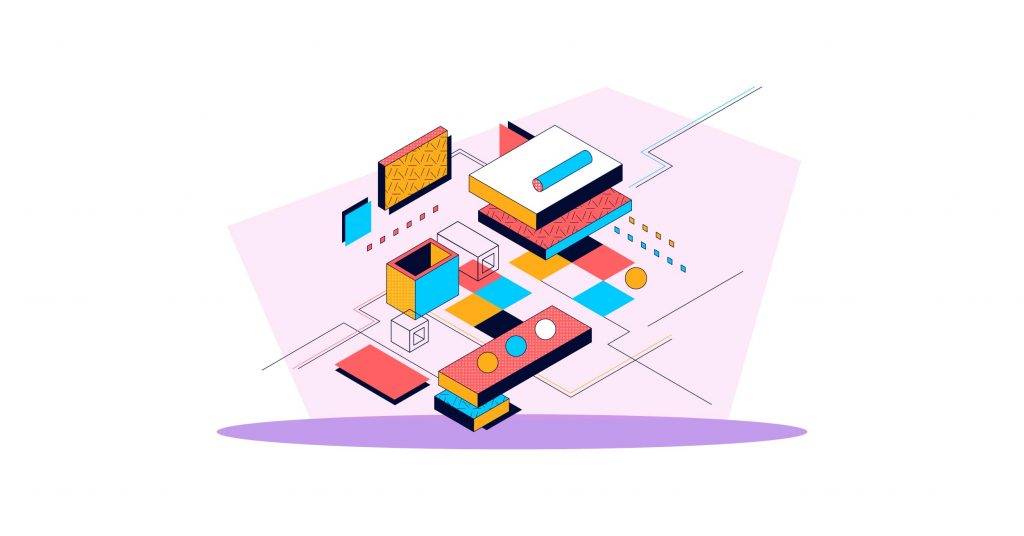 Graphic designers are usually very marketing savvy as well. But, that doesn't mean every designer has what it takes to understand your brand. Imagine this – you're in need of marketing materials for Facebook Ads. But, if your designer is not focused or well-versed in your brand, the Facebook Ads will not reach your target audience. Or, it will confuse them at best.
Because of this, a graphic designer that can understand your brand is imperative to the success of the design outcome. In addition, how your designer keeps track of your brand also matters. This determines the cohesiveness of your design requests.
Freelance designers
Pros
Can vet for designers that have worked with a similar brand to your own
Providing examples can teach the designer about your brand
Cons
Little experience with working with large businesses and agencies as clients
May not be available to reach at times
One time transaction and therefore may not take time to understand brand
On-demand graphic design
Pros
Experienced in working with businesses and agencies as clients
Easy to gather, upload all brand documents and send through a single platform
Through continuous interactions with same designer, designer can slowly learn about the brand
Cons
Takes time to teach designer about brand
When working with on-demand graphic designers, it's like having a team of creatives behind you. You get a dedicated account manager. Plus, these professional graphic designers also get regular feedback.
Speed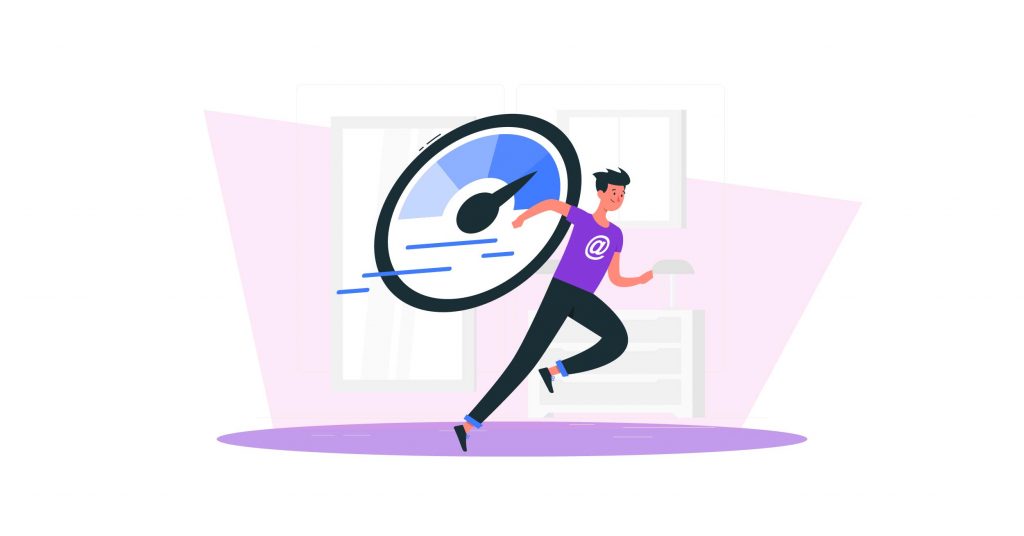 The turnaround time for designs will determine the speed for the rest of your design strategy. For example, if you're looking for time-sensitive social media posts, the designer must be able to deliver on time. That means the designer that you work with has to be able to work quickly without compromising quality or causing delays.
This goes back to a designer's experience. You're not just paying for their creative skill, you're paying for their ability to produce work within a reasonable timeframe. However, if you have a designer with solely skill and not speed, that will also be detrimental to your end goals. Here's how freelancers and graphic design services compare.
Freelance designers
Pros
If a freelancer has few projects to work on, then you have a monopoly of their time
Freelancers work on their own schedule
Short turnaround time depending on difficulty of project
Cons
Speed depends on the skill of the freelancer which can be hard to measure
Freelancer can be working on multiple clients' projects at once
On-demand graphic design
Pros
24-48 hour promised turnaround time
Revision are completed in 24-48 hours
Saves time on vetting designers
Cons
Design process may be longer if you need multiple revisions
Overall, an on-demand graphic design's promise of a 24 to 48-hour turnaround allows you to request more designs in a month. You no longer have to wait for the designs because you know your designer will submit the designs within 24 hours.
Skill Limitations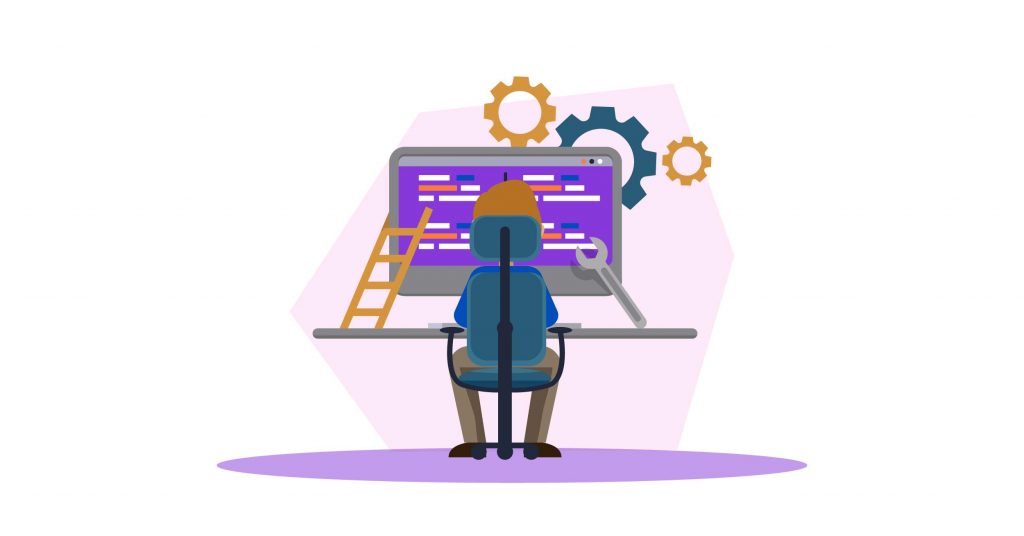 Understanding the space that you're operating in is key to the success of any designer. They must know exactly what your project entails and how to execute accordingly. You'll learn that not everyone is right for the job because although they may be a designer, they may not specialize in what you need them for.
Because of this, you must keep in mind that your project requires specific skillsets. There are general graphic designers, but there are also logo designers, web designers, illustrators, and more. And although a logo designer may understand how to design a web page, they may not be able to create an end product as well as a web designer.
Working with Penji is like having various types of designers in one package. Unlike competitors which charge extra for custom illustrations, Penji's illustrators can offer you unlimited custom illustrations at a fixed monthly rate. Learn more here.
Freelance designers
Pros
Can hire a freelance designer with a specific range of skills
Freelance designers have a portfolio of work you can view
Skill limitations are less of a concern as they are one time hires
Cons
Anyone can be a freelance designer with or without training or proper vetting
Obstacles may occur if you realize you need different skill set
On-demand graphic design
Pros
All designers have been vetted through a strict hiring process
Has a variety of designers with diverse design skill specialties
Ability to switch to a different designer upon request with no extra charge
Cons
Design process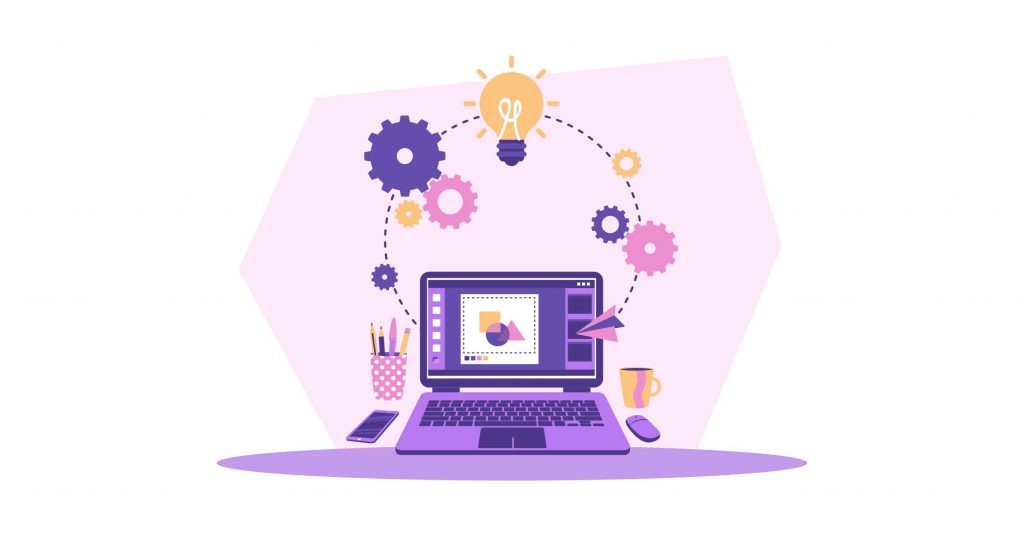 Whether you choose to hire freelancers or use a graphic design service, you'll experience a different design process every time. It depends on who you work with. Some may even be more organized than others. While you may not always know what you will get in terms of the process, there are ways where you can still maximize your chances of getting the design you want. Here's what you can do:
Be prepared to explain your concept in detail.
Give references and links when you can.
Have brand guidelines for your designer to follow.
General description of who the end user is.
Any examples of past works that you enjoy.
Freelance designers
Pros
Preferable for short and direct to the point conversations
Design process is straightforward from point A to B with no in-between
A mockup can be delivered upon request
Cons
Difficult to indicate specific points of revisions by explaining in text
Extra charge after a certain number of revisions
Not much opportunity to hold a conversation with the designer about the project
On-demand graphic design
Pros
Quality of each design is reviewed and approved before delivered
Ability to directly indicate specific points of revisions on the design
Variety of designers to choose from
Designer can be changed upon request for no extra charge
Unlimited revisions for no extra cost
Higher chance of satisfactory results due to unlimited revisions
Mock-ups can be requested
Cons
Cannot monitor the design process in-person
Team collaboration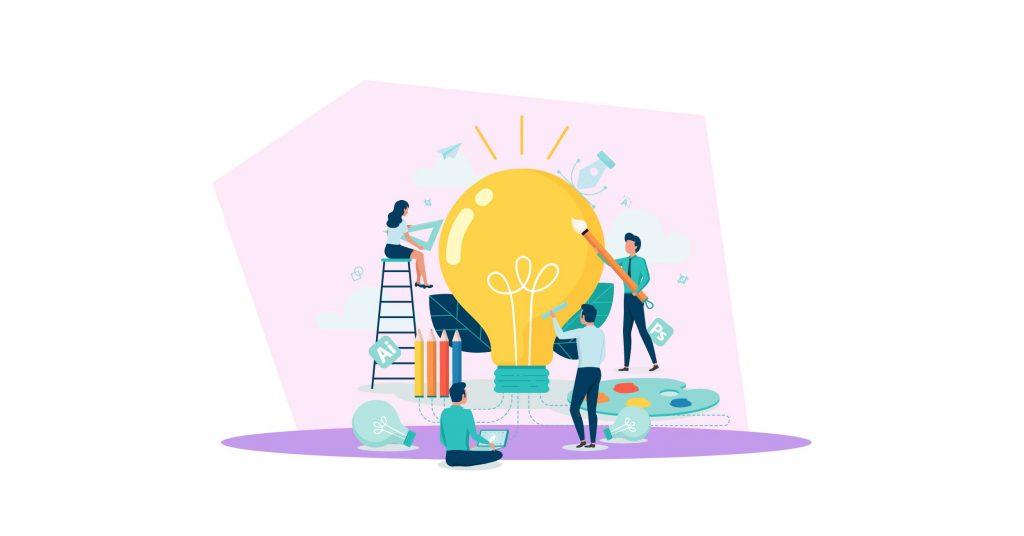 When you're hiring a designer, you must think about the longevity of your relationship. For some teams, you'll need to have someone on for longer than you originally thought. How the designer works with your existing team will determine the success of your projects. You'll want someone who is dedicated, understands your vision, and is able to work side by side with your team members.
On the other hand, constant rotation can be disruptive to your working environment. Training and retraining take time. And because of this, the quality of work may suffer as well.
Freelance designers
Pros
Freelance designer can be requested to temporarily work in-house
May be willing to speak to your team over the phone or video call
No need to build team relationship for a temporary hire
Cons
More comfortable working alone
Temporary relationship that is terminated once the contract is over
No opportunity to build a relationship with the freelancer
Relationship with freelancer feels transactional rather than collaborative
On-demand graphic design
Pros
Designers are led by a team leader that oversees the process
Multiple employees can access all the materials and conversations with the designers
Easy to keep your team informed on the status of the design process
Communication is made easy due to the messaging platform
Multiple employees can access the project which allows each team member to get involved in the design process
Cons
No opportunity to build a personal relationship with the designer due to strictly online interactions
How to hire freelancers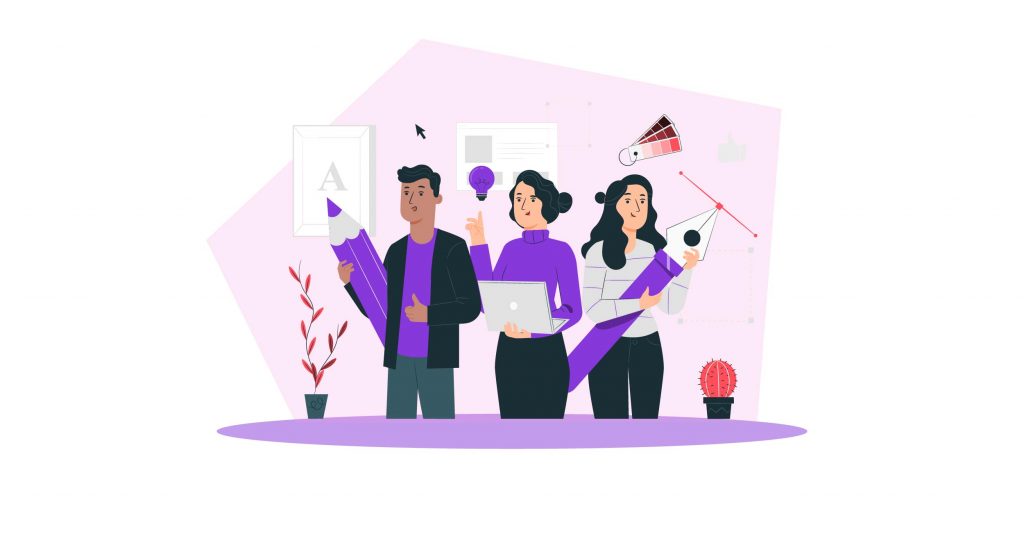 If you choose to explore the option to hire freelancers, there are endless possibilities online. This can get confusing, especially when it comes to the vetting process. While the most common is online marketplaces, you can also find them in forums, social media groups, and referrals. Each hiring process will differ, but for the sake of this guide, we'll go through the general process of hiring graphic design freelancers from an online marketplace.
Step 1 – Sign up
Choose from hundreds of online marketplaces. Sign up for the one that is of your liking.
Step 2 – Create your profile
Treat your profile as an ad for designers to work with you. It's a two-way streak. Though you are the one hiring, they have to be attracted to you a well.
Step 3 – Post a job
If you're looking for a designer, you probably have a general idea of the design you need. Create a job posting to draw the freelancer that has the skills you want. Be as specific as possible. This step will usually require you to know your budget, type of designer, project details, brand details, and longevity of your relationship with the freelancer.
Step 4 – Review applicants
Once interest starts rolling in, you'll have the opportunity to look through all the proposals. Depending on the freelancer marketplace, the number and quality of graphic designers will vary. It will be up to you to review every portfolio. Take your time with this step. If you end up with a designer that is not up to par with what you need, you'll have to start the hiring process over again.
Step 5 – Interview
Select the top graphic design freelancers you want to contact. A tip to keep in mind is to not settle on just one applicant to interview. Reach out via the marketplace's platform or through email. Again, this will depend on which online marketplace you end up using. Set up a time to chat via phone, Skype, or communication channel of your choice. Be prepared with interview questions and know what type of answers you're looking for.
Step 6 – Hiring
Depending on the freelancer marketplace, you'll either be able hire in-platform or through a method of your choice. Some marketplaces will have contracts set up for you and all you need to do is sign along with the freelancer. If not, you'll have to prepare your own contract. In addition, payroll details have to be outlined here as well.
Step 7 – Start your first project
You're ready to begin working on your first project. Communicate what you need from the designer and set a deadline. Each freelancer is different so set your expectations accordingly.
Getting started with your Penji membership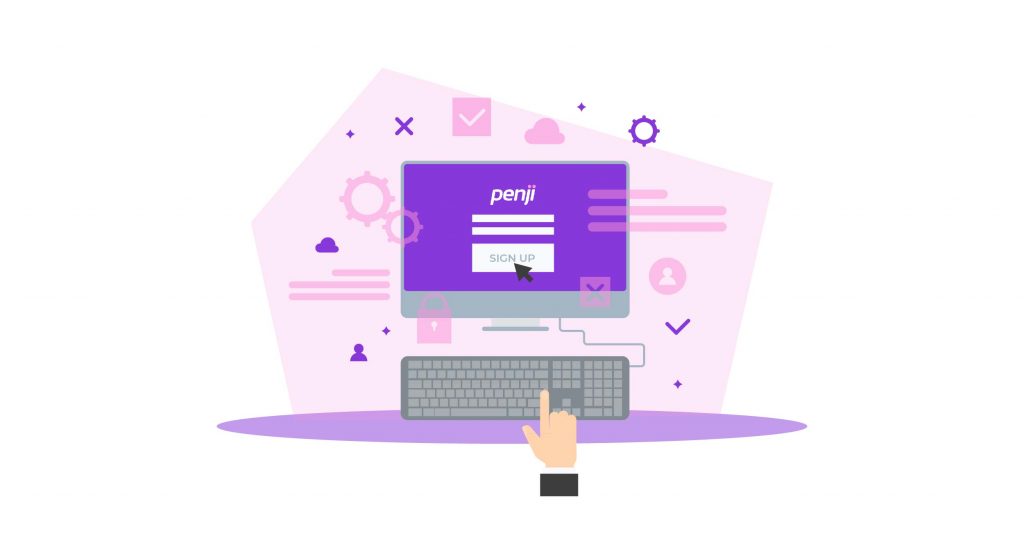 If you're looking to get more design projects done in a short period of time, Penji is your best bet. As a graphic design freelancer alternative, Penji takes care of the designer vetting process, hiring, and managing of your project progress.
And, because you're signing up for a membership, you know what you are paying for every month. You have the freedom to cancel when projects slow down. Don't believe us? Watch our demo video here to learn more!
Because you're working with a graphic design service rather than a freelancer, you'll have more available to you in terms of skill set, turnaround time, completed projects, and easy design process.
The biggest benefit is predictability. Because the steps are so simple, you have the ability to use design to enhance your strategy, rather than creating a strategy around a complicated design process.
Here's how to begin:
Step 1 – Choose a plan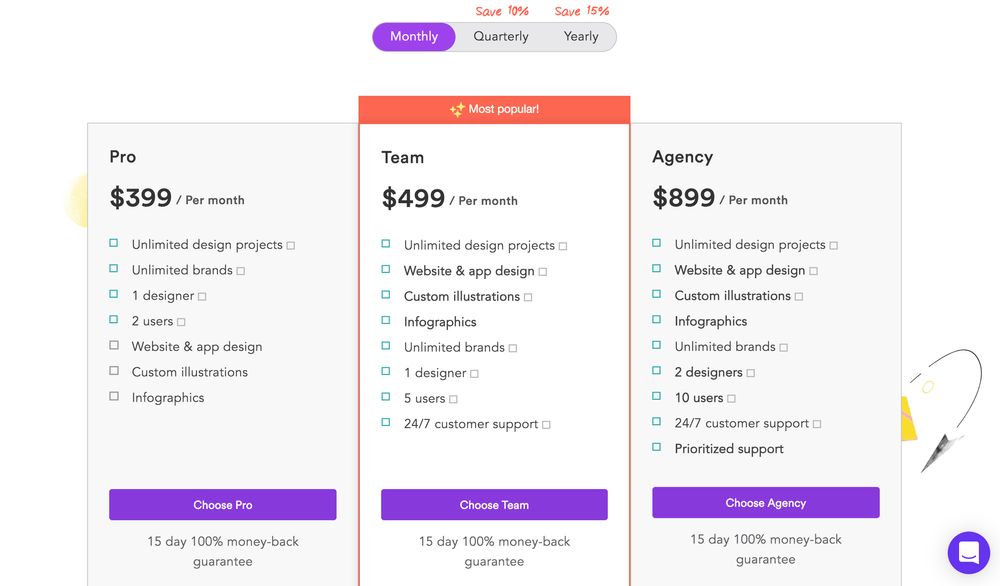 Penji offers 3 plans for you to choose from: Pro, Team, and Agency – Team plan being the most popular. You can enjoy unlimited graphic designs, illustrations, and even UX/UI requests.
Step 2 – Check out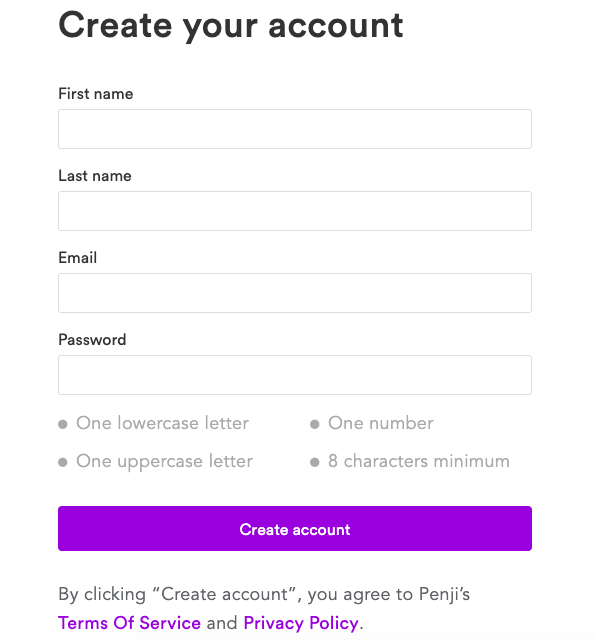 Fill in the fields at the checkout page with your information. Choose if you want to be billed monthly, quarterly, or annually. Then, click Create account.
Step 3 – Submit your first design project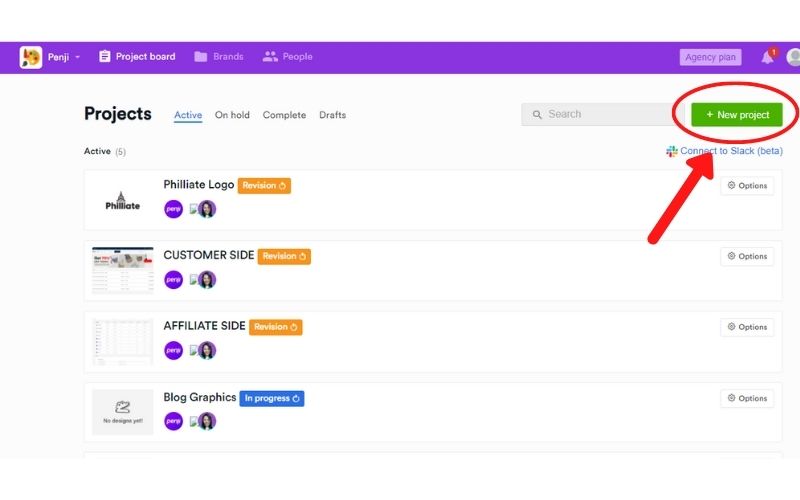 On your platform, you'll be able to access your pending and completed projects from this screen. At the top right corner of your screen, you will see a New Project button. Click that and you will be taken to a new page where you can provide your project details.
Step 4 – Choose a design type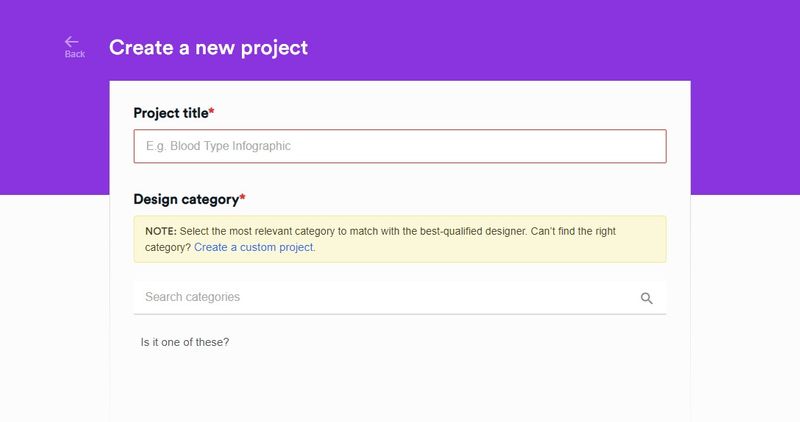 There are many design options available to choose from to help your designer understand what you need. Choose from the options provided. Or, if the design type is not listed, click on Custom project.
Step 5 – Fill out project form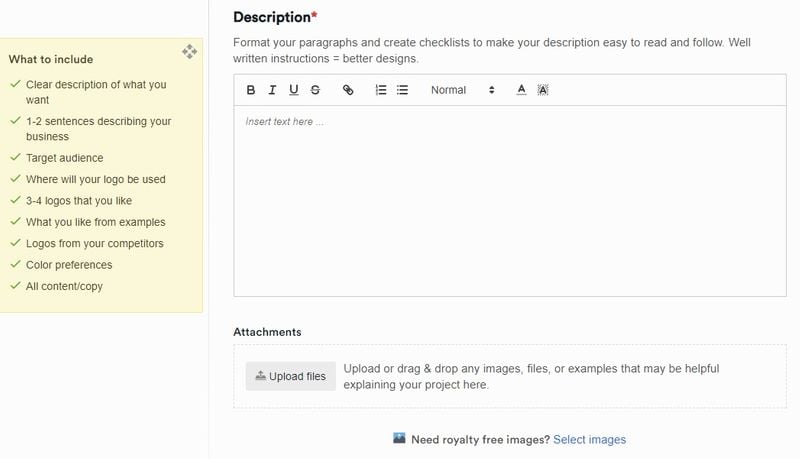 Explain in detail what you want for your project. The more information you give, the better the results will be. This is where you will be able to give references, links, visuals, and any other guidelines your designer may need.
Step 6: Review the Initial Draft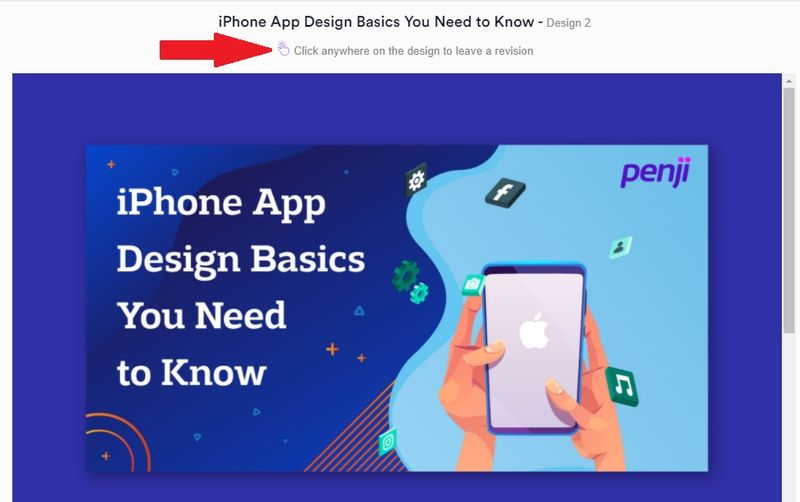 Within 24 to 48 hours, your designer will send the initial draft. Review the design and cross check if it has covered all your requirements. If you need revisions, you can hover your cursor to areas where you feel revisions are to be made. Leave your feedback on the comment box.
Step 7. Download and Use the Design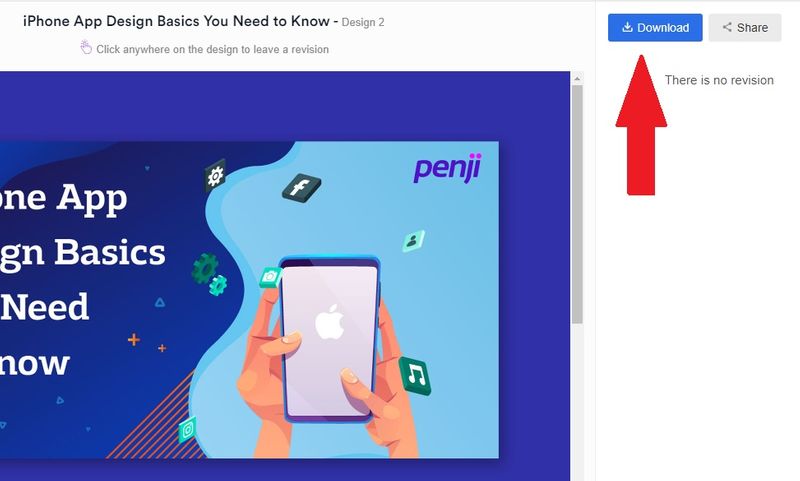 You may now download your designs from the platform and use it right away. It's that easy! Check out Penji and sign up right now.
Check Out Some of Penji's Designs
Logo Design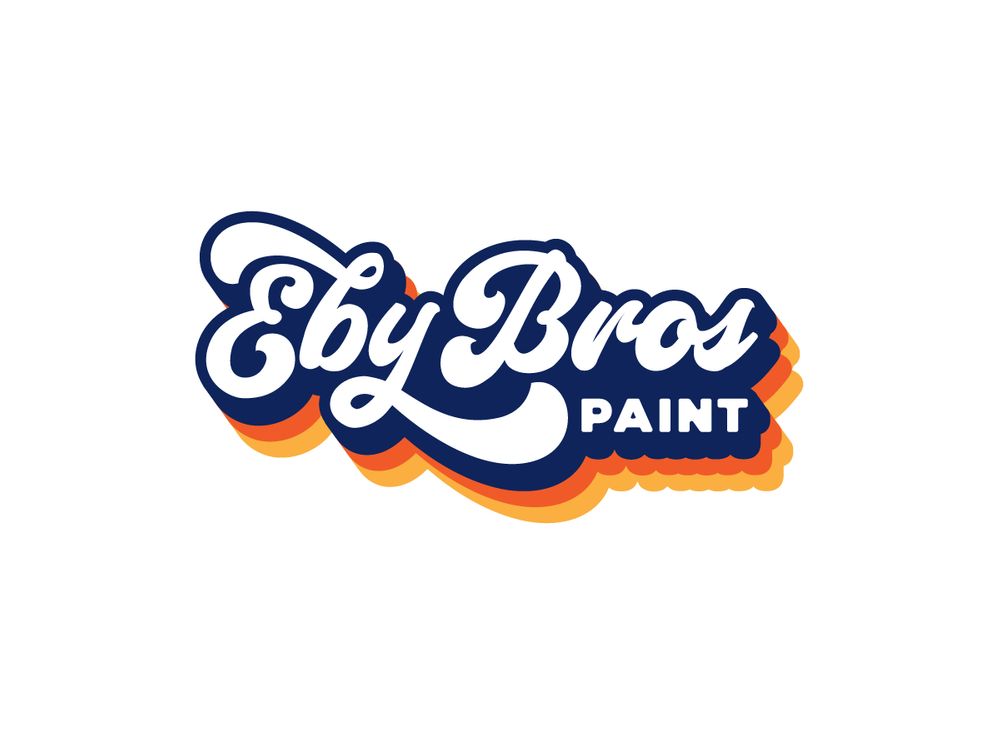 Email Design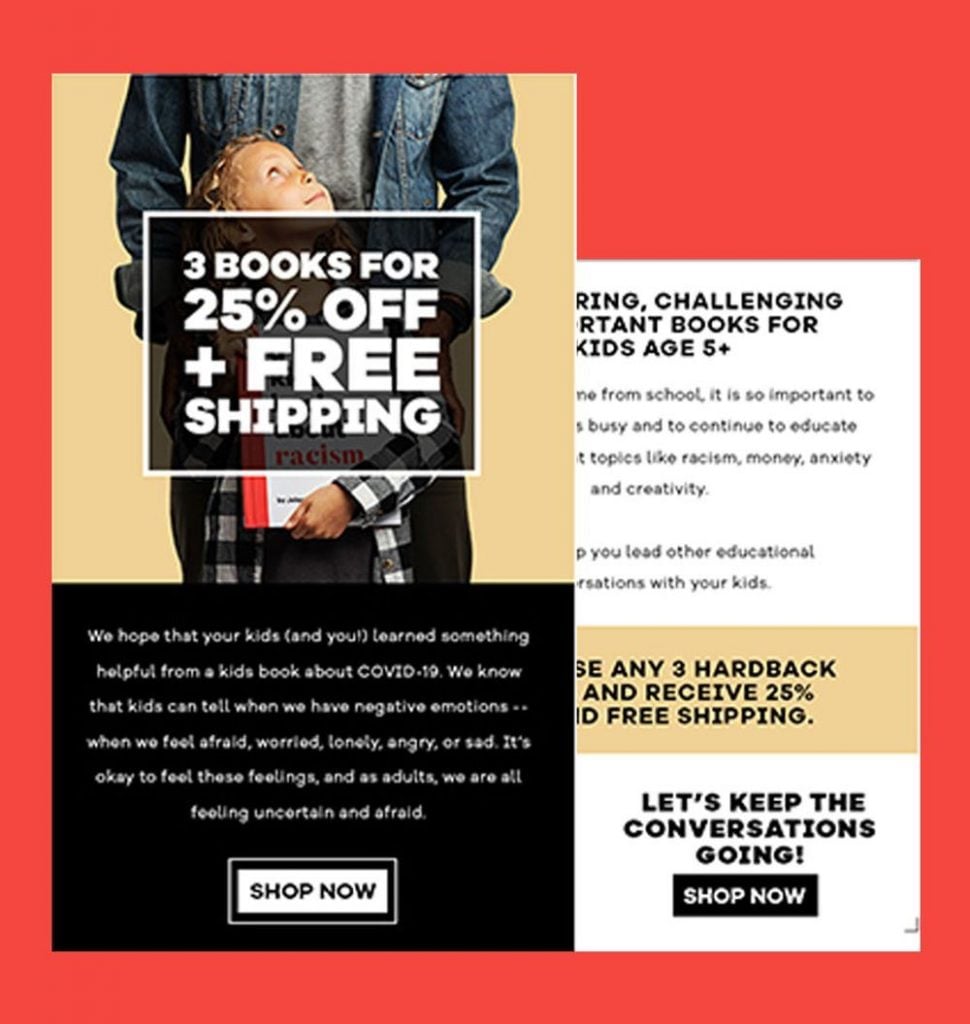 Menu Design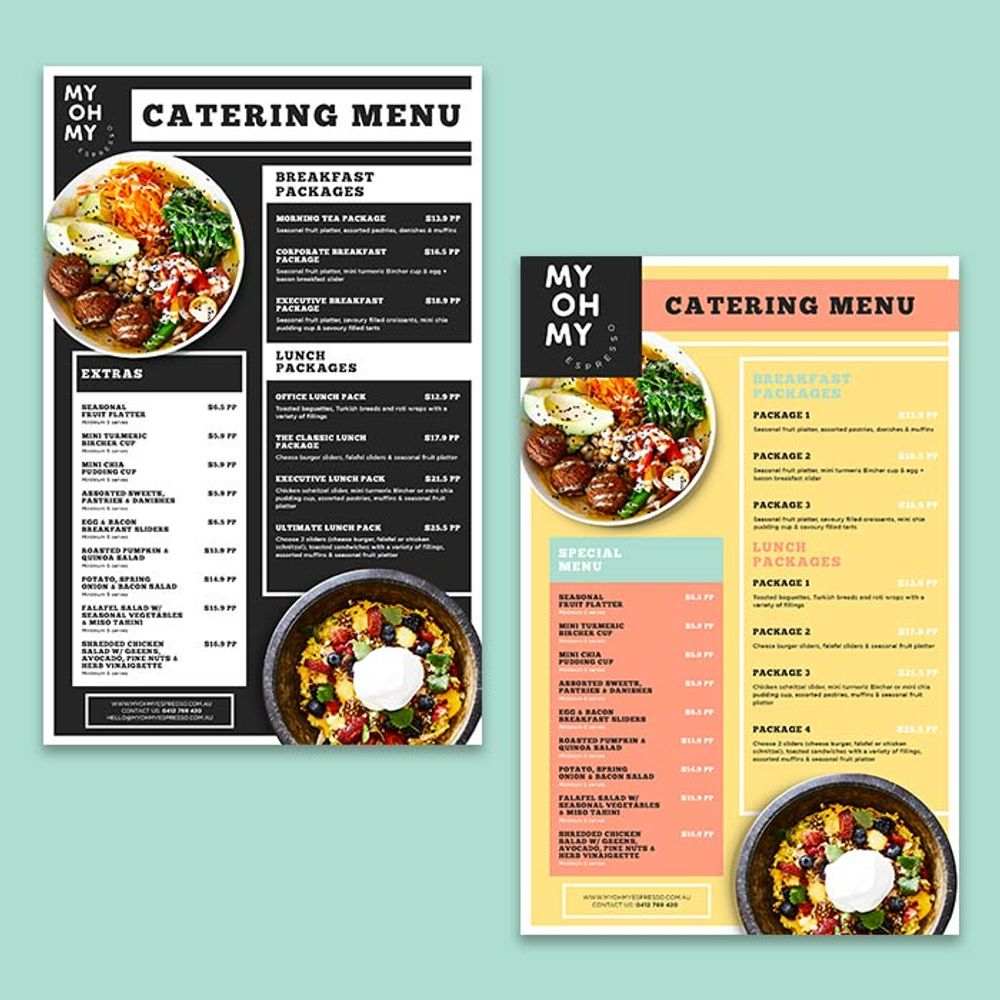 Illustration Design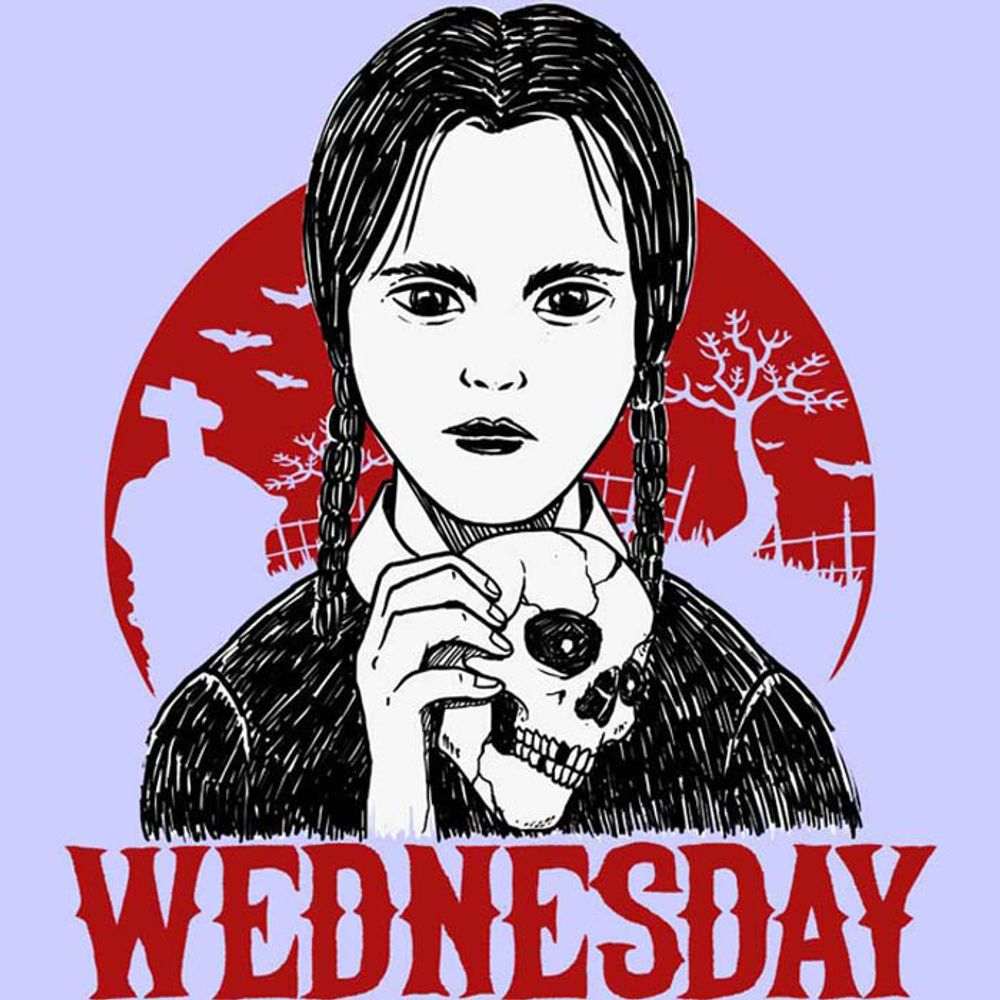 Key Takeaway
Choosing a graphic designer can take awhile, especially if your main focus is quality and turnaround time. While there are many options available online, you have to review the factors that will make the most sense for your goals.
If you want to have more control over the hiring process, hire freelancers for your graphic design needs. However, if you are more focused on receiving a high number of quality completed projects by the end of the month, a graphic design service is for you.
Both options have their pros and cons. But with the way design is creeping into every company's marketing strategy nowadays, it's clear an on-demand graphic design service is vital. It's high-quality, efficient, flawless, and most especially — affordable. Try Penji for 15 days and thank us later.