DataReportal revealed that over 49.2% of social media users learn more about brands on social media sites. That said, social media is an excellent platform for building brand awareness. Plus, you can entice your target audience to purchase from your business. And you can do that by posting engaging and well-designed social media visuals to grab their attention. So, if you need help with visuals, you can partner with the best social media design services we listed below!
What Does a Social Media Designer Do?
A social media designer creates visuals for a business's social media pages. According to BetterTeam, they make social media designs to attract audiences with compelling visuals. Plus, these visuals should also drive traffic to their social media pages AND websites. But what do they design?
Graphs, charts (infographics)
Text-based visuals (quotes, advice, data)
Photo edits
Branding visuals
Social media ads
How Much Do Social Media Designers Charge?
Some freelance social media designers will charge starting at $5/hr or per project.
Meanwhile, social media design services offer packages and subscription plans to make them much more affordable for businesses. You'll find social media design packages starting from $300 with a set amount of designs. Some services will set their subscription plans at the same amount or even higher, allowing you to request an x number of or unlimited designs.
Top 7 Social Media Design Services
1. Upwork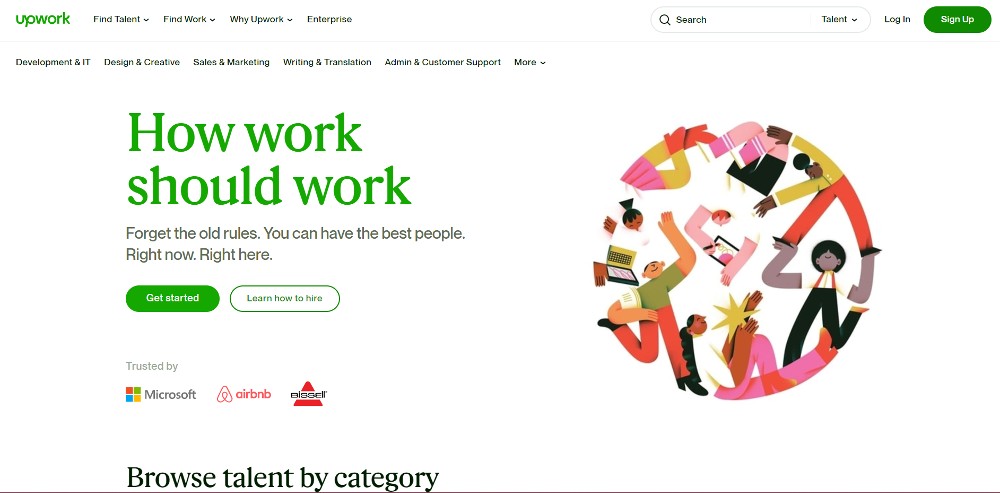 Upwork is one of the leading sites for finding social media designers. You can find top-rated designers and their work samples. Plus, you can view reviews from previous clients to give you an idea of their working experience with the freelancer.
Features:
Select a service tier
Send the freelancer a message before hiring them as your freelancer
Choose from top-rated designers that consistently provide quality work
Limitations:
Scams are still present
Be wary of reviews since several users report some fake reviews on a freelancer's profile
Pricing: starts at $10/hr or per-project
2. Toptal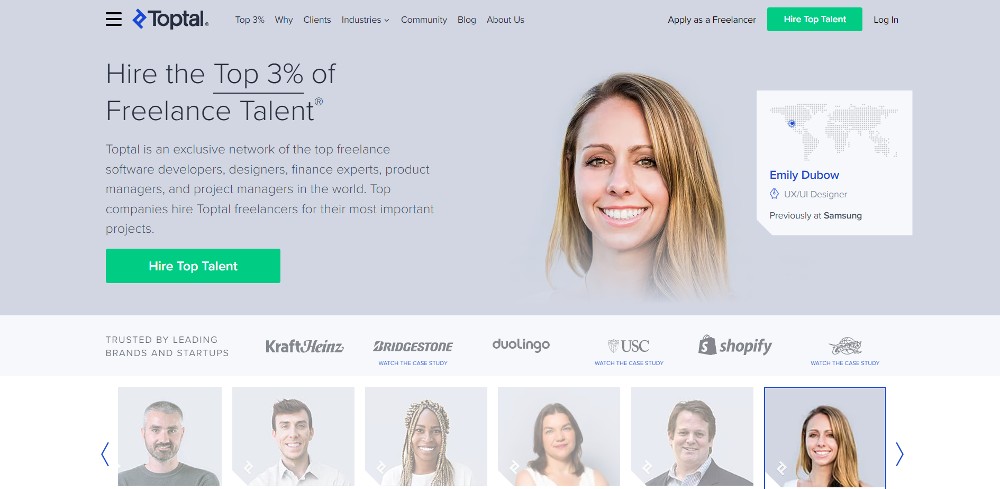 Toptal is another well-known site for hiring social media designers. The site takes pride in listing the top 3% of freelancers globally. They ensure only the top talents are part of their elite community with their 5-step rigorous vetting process. In addition, you can hire freelancers that have worked with leading brands, such as Shopify, Udemy, and Zendesk.
Features:
Toptal will match you with the best designer for the job using their network in 0 to 3 weeks
No recruitment and termination fees
They have an invoicing and time-tracking app
Limitations:
Expensive for those on a budget
It can be difficult to browse potential freelancers to hire without an account
Pricing: Hourly, weekly, and monthly prices are available, depending on the freelancer. However, Betterteam reports that most freelancers charge $60 at the least.
3. LYFE Marketing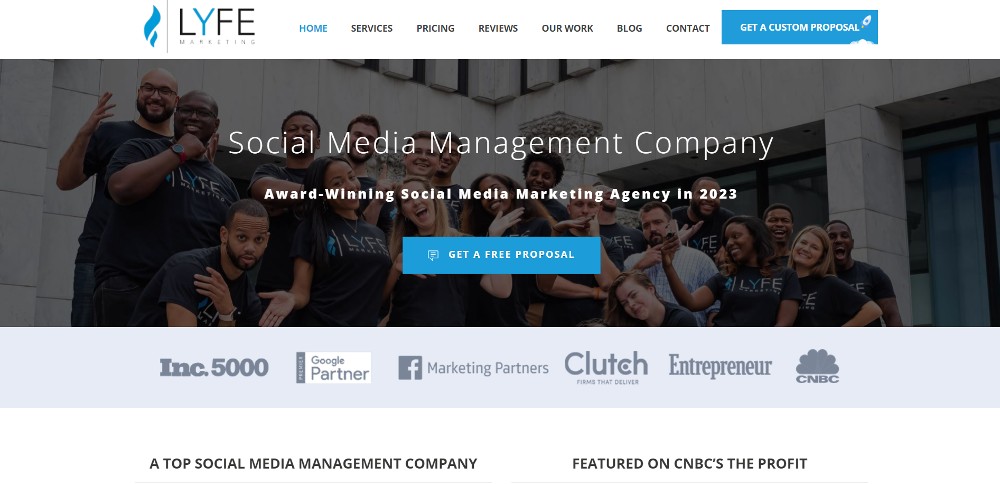 Many businesses like LYFE Marketing LYFE Marketing for their process of creating eye-catching visuals. Plus, they guarantee the best social media designers are part of the crew.
Features:
Develops your brand on social media through regular posting and ad campaigns
Dedicated and professional managers
The agency is excellent at communicating with their clients
Limitations:
Several clients have reported deliverable issues
It can be expensive for small businesses on a budget
Pricing: Message them to get a proposal
4. WebFX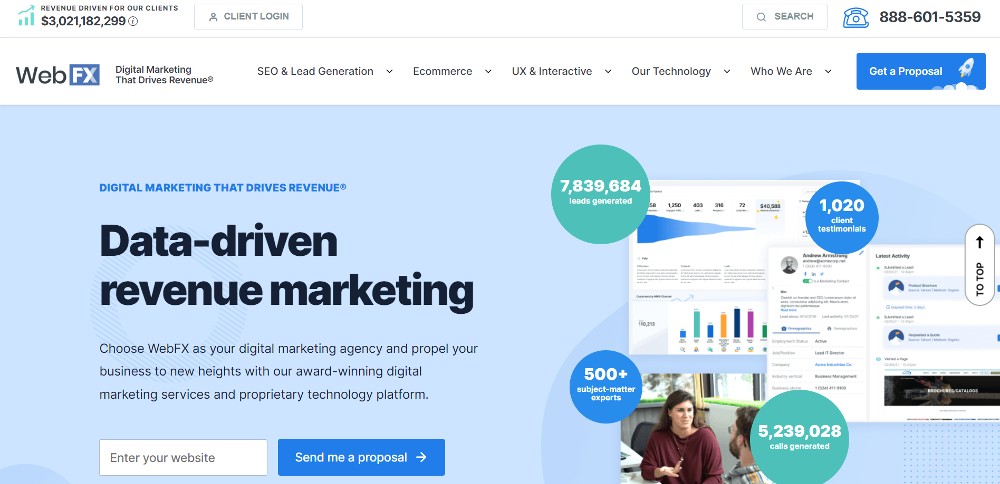 WebFX is another digital marketing agency from which you can get social media design services. They have helped thousands of clients and 500+ experts on board to help you with your marketing needs. In addition, they've posted 165,000 social media posts for clients.
Features:
One-stop shop for digital marketing
Provides comprehensive plans for your social media profiles to attract more leads
Creates branded content for your social media pages
Limitations:
Price can be steep for those with a tight budget
Some users have reported challenges getting used to their project management system
Pricing: Message them to get a proposal
5. Dribbble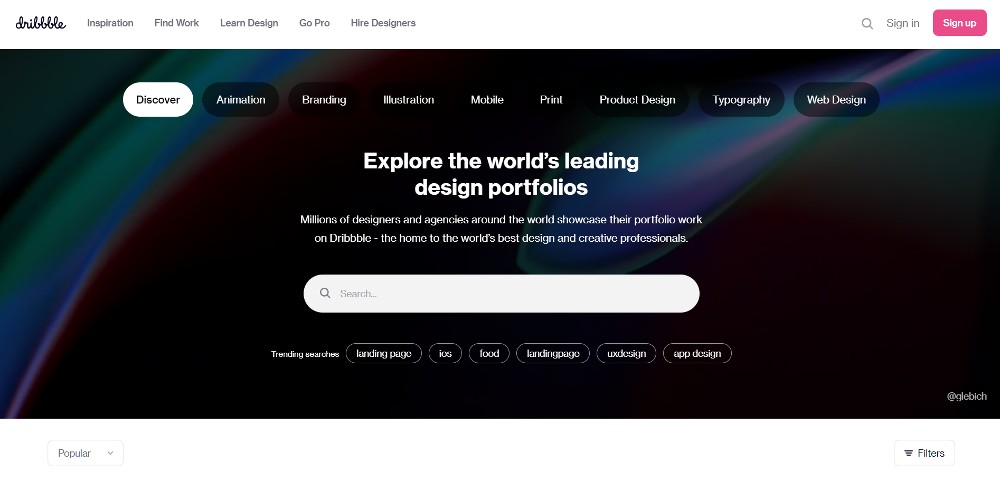 Dribbble is a graphic design portfolio website. However, the platform has branched out to hiring pro designers. The designers have a portfolio ready for potential clients to view. Plus, some designers indicate their hiring availability.
Features:
Find agencies or freelancers
Hire designers by posting a listing and browsing the Designer Search feature
Talk to designers immediately because they make contact details available in their portfolio
Limitations:
You must pay to post a job listing
Some users find it expensive to list and use their features
Pricing:
Job board – $299/mo
Designer search – $249/mo
Job board + Designer search – $499/mo
6. 99designs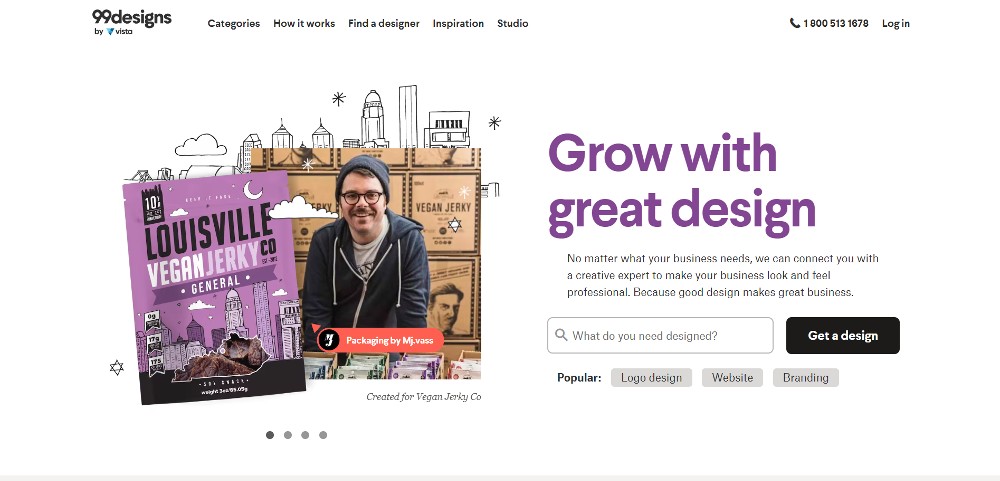 Here's another place to find social media design services. 99designs is a freelance marketplace and design contest site. These two options allow you to select from various designs before landing on your preferred one.
Features:
Choose freelancers based on their expertise and experience levels
Design ownership
Money-back guaranteed
Limitations:
Design contests can be steep and can't guarantee quality work
The site can be expensive for most small businesses due to higher fixed fees
Pricing:
Social media design contests start at $79
Hourly or per-project rates depend on the freelancer
7. Freelancer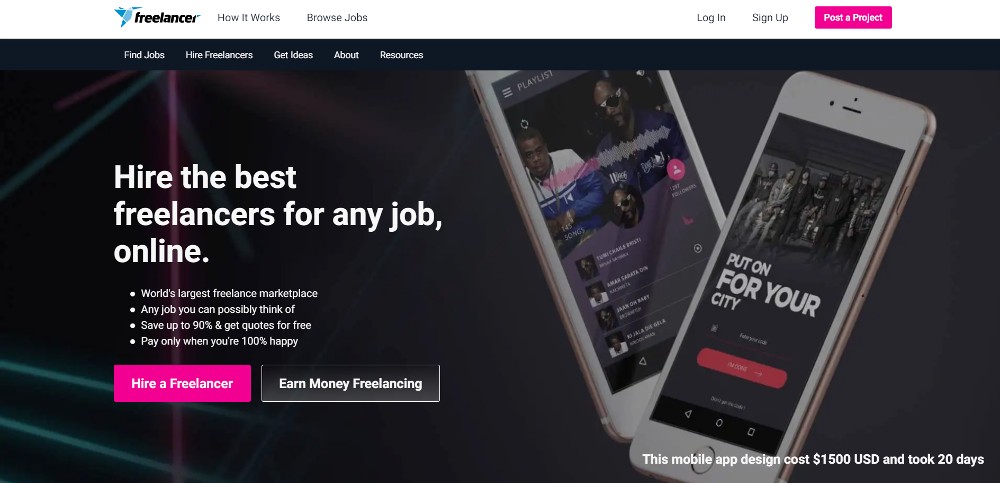 Freelancer is another job search site to find social media designers. However, Freelancer has recently introduced design contests to help clients create one-time projects for branding, advertisements, and UI/UX designs.
Features:
Hire a freelancer directly or start a design contest
Use their app to hire and manage freelancers
30-day money-back guarantee on design contests
Limitations:
Scams may also be present on the site
Freelancers may not provide quality work
Pricing:
It depends on the project type (i.e., per project or hourly – either way, they charge a 3% fee)
The design contest starts at $10
8. Penji
Last but not least is Penji! As an unlimited graphic design service, Penji can create engaging social media designs for your company. With Penji, you don't have to worry about hiring since Penji takes care of vetting the best designers. Plus, Penji has a 30-day money-back guarantee, allowing you to try Penji first and commit for a long time! And if you want to Penji, you can subscribe here!
Features:
Organize different client brands with brand folders
1 to 2-day turnaround
Built-in point-and-click revision tool
Limitations:
Ideal for high-volume projects
Messaging is only available via the Penji app
Pricing:
Pro – $499/mo
Team – $699/mo
Daytime – $999/mo