Social media platforms are the best place to build brand awareness. You can share your products and services, make connections with your target audience, and build a loyal customer base. But running great social channels requires a steady stream of great content and designs. Your social media visuals keep people interested and learning about your brand. So if social media design services are what you need, check out the options in this post.
What Do Social Media Designers Do?

A social media designer creates visuals for a business's social media pages. They create things that will engage your audience and tell the story of your brand. Some examples of social media visuals include:
Graphs, charts (infographics)
Text-based visuals (quotes, advice, data)
Photo edits
Branding visuals
Event flyers
Social media ads
How Much Do Social Media Designers Charge?
Some freelance social media designers will charge as little as $5 per project, but the quality isn't always up to snuff. The price of social media post design can vary drastically, with some professionals charging monthly and others charging per batch (eg. 25 posts for $100).
Most social media design services offer packages and subscription plans to make them more affordable for businesses (ranging from $400 to several thousand per month). That's what we do at Penji. So if you have a content strategy that needs to be executed each month, we'll handle all the design work (many designs take as little as a day to complete). Then you simply write the copy, upload the design, and hit post. There's no limit to how many designs you can order in a month.
Unlimited Social Media Designs
Get custom graphics that power your content strategy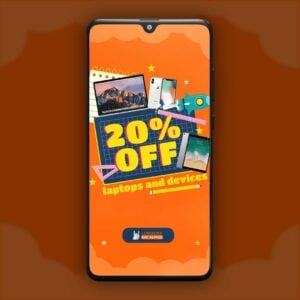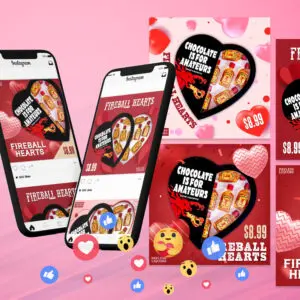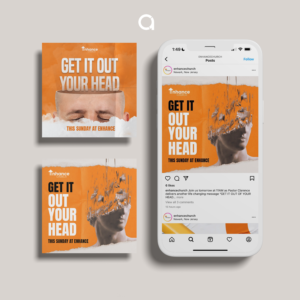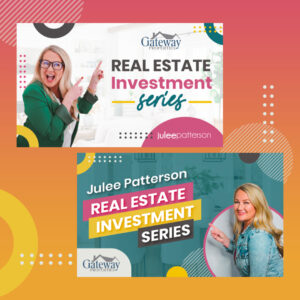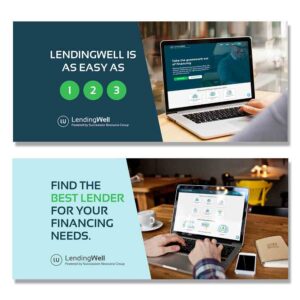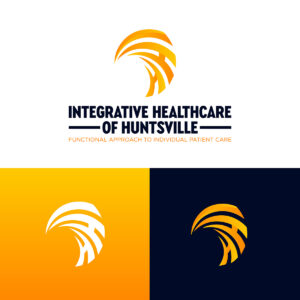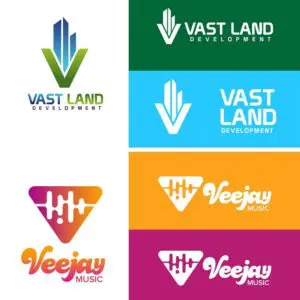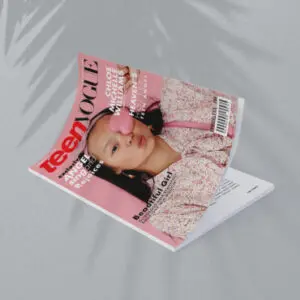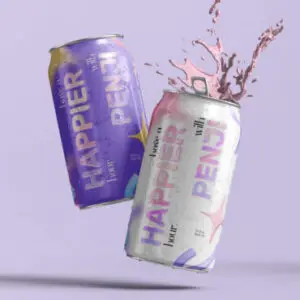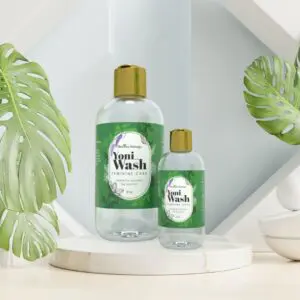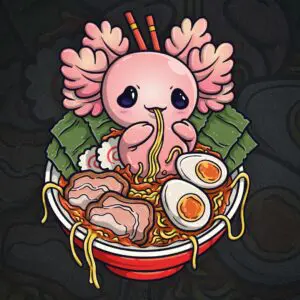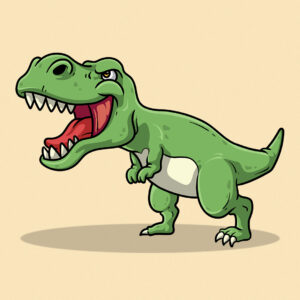 What's Included in Social Media Design?
Anything you need created for your social channels fits the bill. This includes:
promos/ads
social posts
testimonials
Facebook headers
Instagram stories
case studies
How Much Does Instagram Design Cost?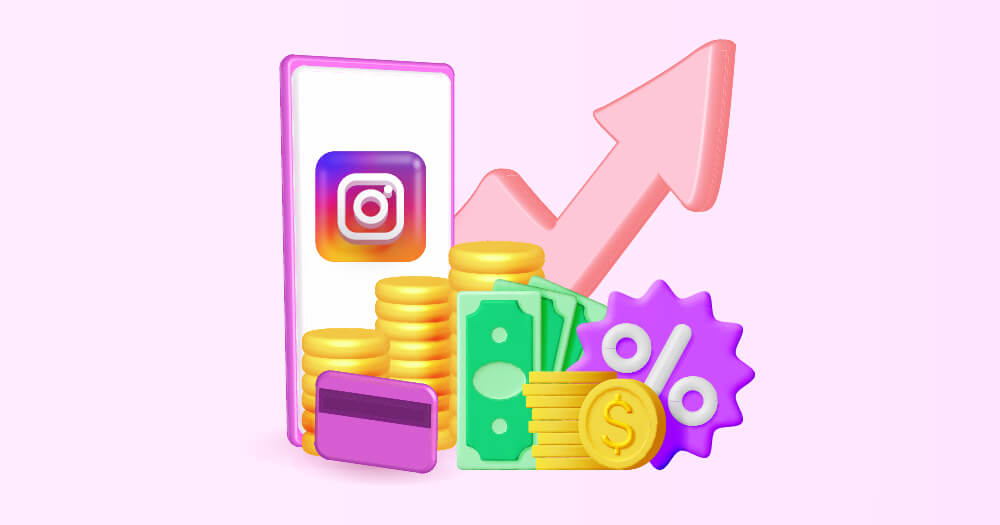 If you plan on posting more Instagram posts, Instagram designs start at $5. Note that it's only one design. Some charge higher, like $10 and above. However, you can get a bargain with some designers charging $10 per project, but you have editable templates or limited custom designs.
What Type of Designers Design Social Media?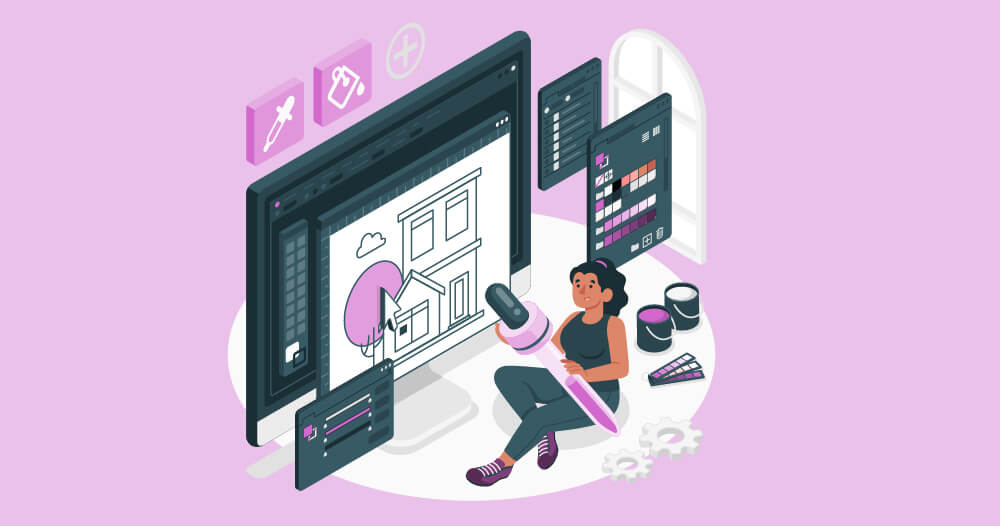 Digital or graphic designers create social media posts or ads. They observe graphic design standards when creating social media designs. For example, they know Instagram or Facebook image or ad dimensions. Plus, they create custom graphics for your brand.
What is the Difference Between a Social Media Designer and a Graphic Designer?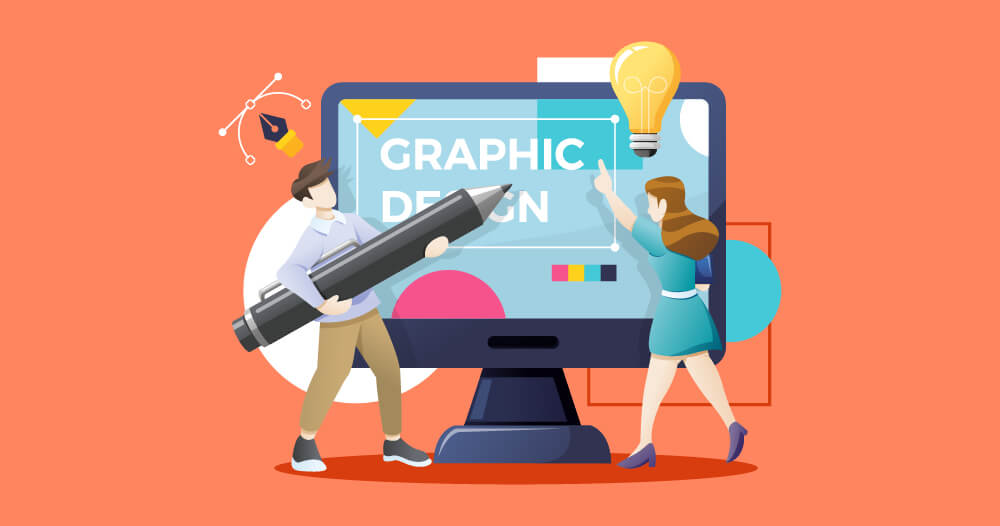 A social media designer specializes in creating social media posts and ads. Some might only create templates based on the social media platform you're posting on. Meanwhile, a graphic designer works on a broad spectrum, creating logos, advertisements, publications, and even social media designs.
Top 8 Social Media Design Services
1. Upwork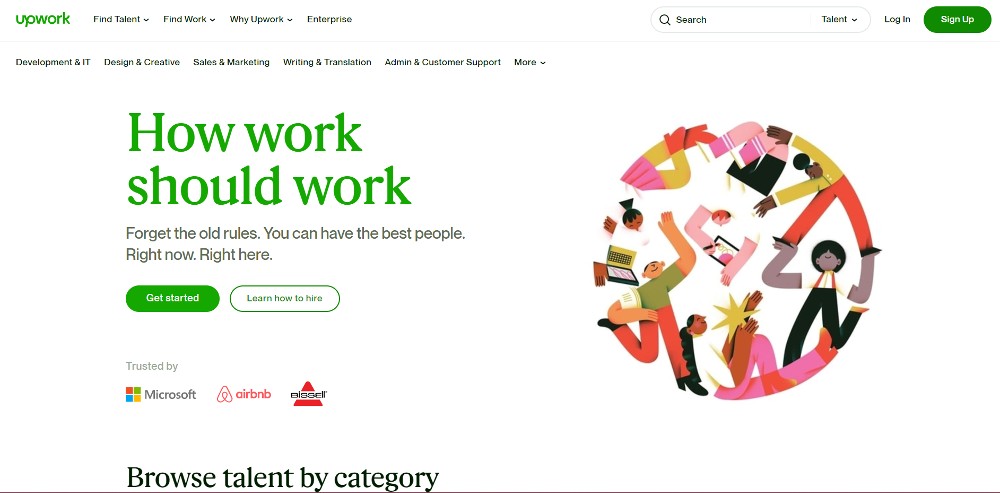 Upwork is one of the leading sites for finding social media designers. You can find top-rated designers and their work samples. Plus, you can view reviews from previous clients to give you an idea of their working experience with the freelancer.
Features:
Select a service tier
Send the freelancer a message before hiring them as your freelancer
Choose from top-rated designers that consistently provide quality work
Limitations:
Scams are still present
Be wary of reviews since several users report some fake reviews on a freelancer's profile
Pricing: starts at $10/hr or per-project
2. Toptal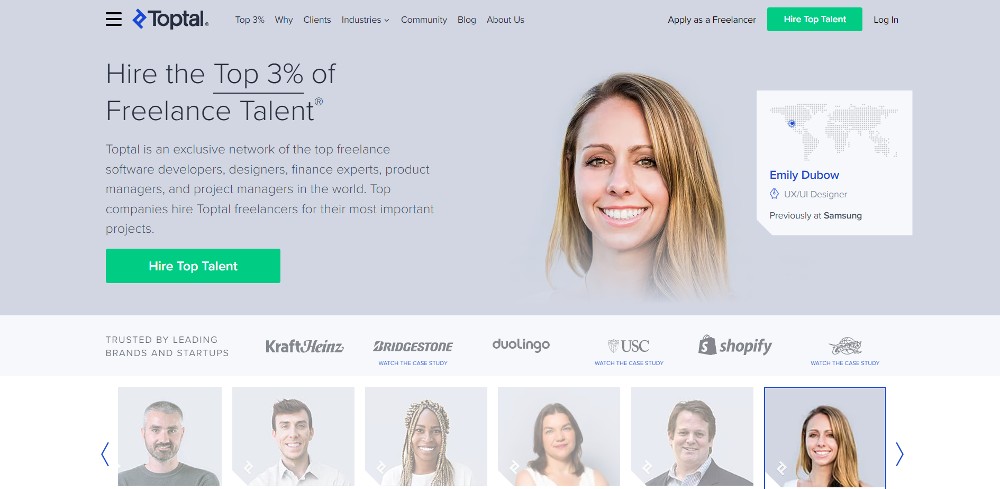 Toptal is another well-known site for hiring social media designers. The site takes pride in listing the top 3% of freelancers globally. They ensure only the top talents are part of their elite community with their 5-step rigorous vetting process. In addition, you can hire freelancers that have worked with leading brands, such as Shopify, Udemy, and Zendesk.
Features:
Toptal will match you with the best designer for the job using their network in 0 to 3 weeks
No recruitment and termination fees
They have an invoicing and time-tracking app
Limitations:
Expensive for those on a budget
It can be difficult to browse potential freelancers to hire without an account
Pricing: Hourly, weekly, and monthly prices are available, depending on the freelancer. However, Betterteam reports that most freelancers charge $60 at the least.
3. LYFE Marketing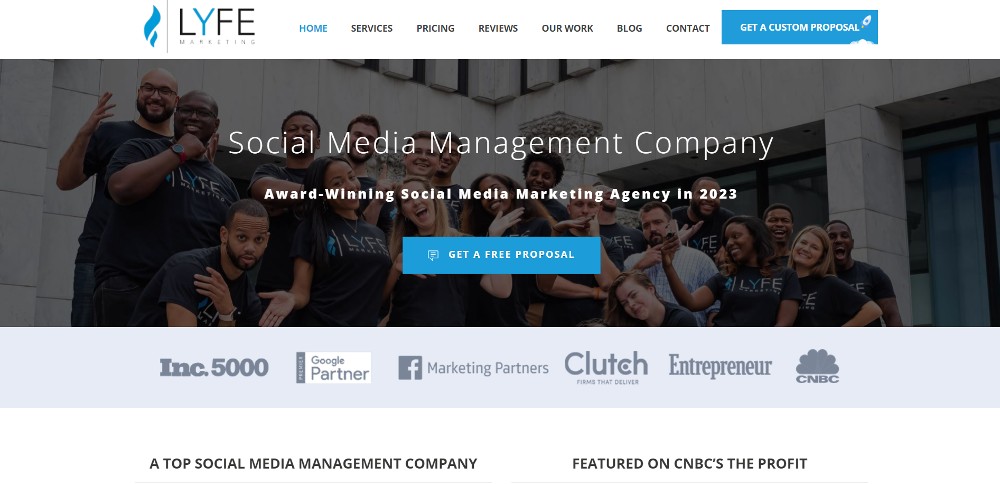 Many businesses like LYFE Marketing LYFE Marketing for their social media design services. They guarantee the best.
Features:
Develops your brand on social media through regular posting and ad campaigns
Dedicated and professional managers
The agency is excellent at communicating with their clients
Limitations:
Several clients have reported deliverable issues
It can be expensive for small businesses on a budget
Pricing: Message them to get a proposal
4. WebFX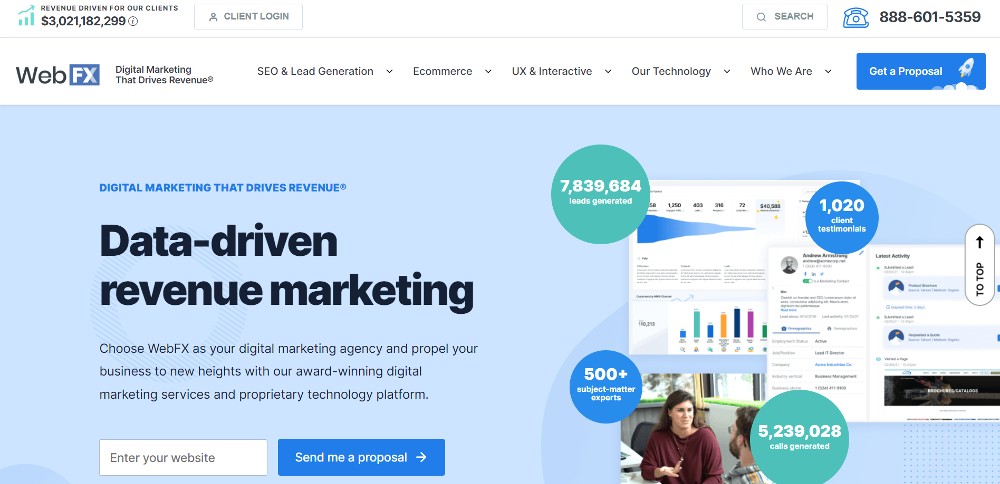 WebFX is another digital marketing agency from which you can get social media design services. They have helped thousands of clients and 500+ experts on board to help you with your marketing needs. In addition, they've posted 165,000 social media posts for clients.
Features:
One-stop shop for digital marketing
Provides comprehensive plans for your social media profiles to attract more leads
Creates branded content for your social media pages
Limitations:
Price can be steep for those with a tight budget
Some users have reported challenges getting used to their project management system
Pricing: Message them to get a proposal
5. Dribbble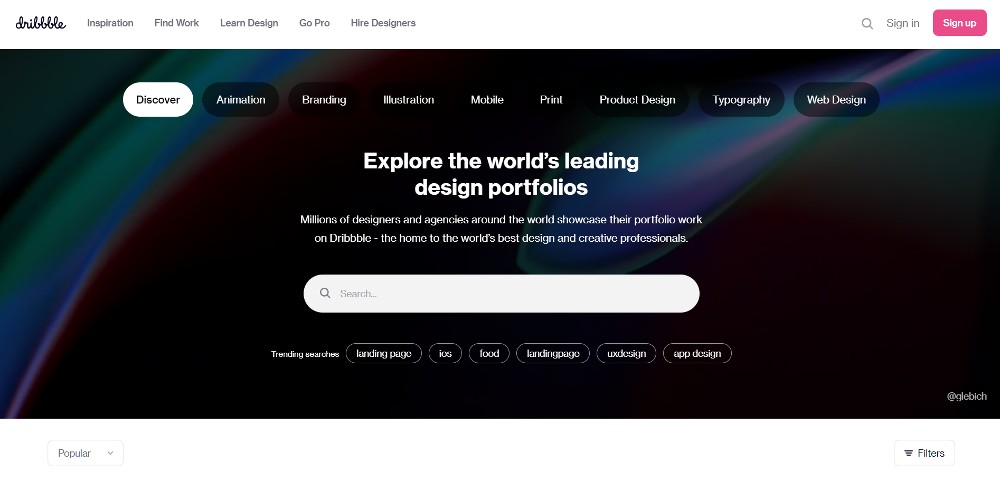 Dribbble is a graphic design portfolio website. However, the platform has branched out to hiring pro designers. The designers have a portfolio ready for potential clients to view. Plus, some designers indicate their hiring availability.
Features:
Find agencies or freelancers
Hire designers by posting a listing and browsing the Designer Search feature
Talk to designers immediately because they make contact details available in their portfolio
Limitations:
You must pay to post a job listing
Some users find it expensive to list and use their features
Pricing:
Job board – $299/mo
Designer search – $249/mo
Job board + Designer search – $499/mo
6. 99designs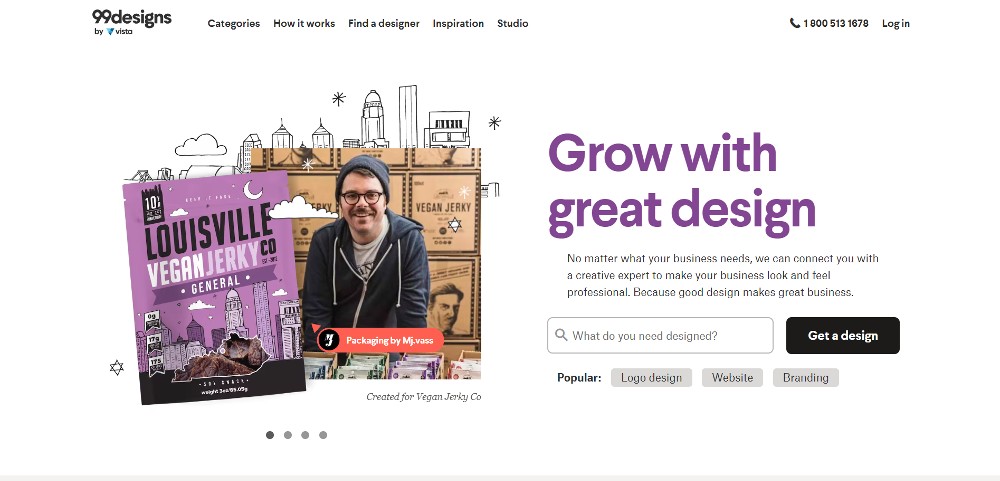 Here's another place to find social media design services. 99designs is a freelance marketplace and design contest site. These two options allow you to select from various designs before landing on your preferred one. If you want to compare similar services, check out these 99designs alternatives.
Features:
Choose freelancers based on their expertise and experience levels
Design ownership
Money-back guaranteed
Limitations:
Design contests can be steep and can't guarantee quality work
The site can be expensive for most small businesses due to higher fixed fees
Pricing:
Social media design contests start at $79
Hourly or per-project rates depend on the freelancer
7. Freelancer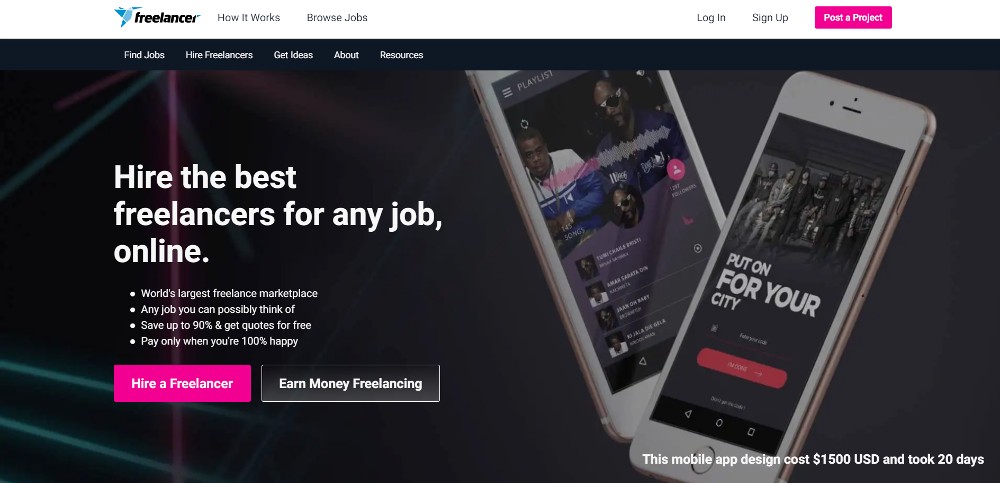 Freelancer is another job search site to find social media designers. However, Freelancer has recently introduced design contests to help clients create one-time projects for branding, digital ads, and UI/UX designs.
Features:
Hire a freelancer directly or start a design contest
Use their app to hire and manage freelancers
30-day money-back guarantee on design contests
Limitations:
Scams may also be present on the site
Freelancers may not provide quality work
Pricing:
It depends on the project type (i.e., per project or hourly – either way, they charge a 3% fee)
The design contest starts at $10
8. Penji
Last but not least is Penji, the greatest social media design company of all! (Yes, we're biased.)
As an unlimited graphic design service, Penji can create engaging social media designs for your company. With Penji, you don't have to worry about hiring. We takes care of vetting the best graphic designers for social media. You get unlimited designs and as many social media templates as you like. Plus, Penji has a 30-day money-back guarantee, allowing you to test out the platform before you commit. If you want to try out Penji, you can subscribe here!
Features:
Organize different client brands with brand folders
1 to 2-day turnaround
Built-in point-and-click revision tool
Limitations:
Ideal for high-volume projects
Messaging is only available via the Penji app
Pricing:
Pro – $499/mo
Team – $699/mo
Daytime – $999/mo
Social Media Design Tips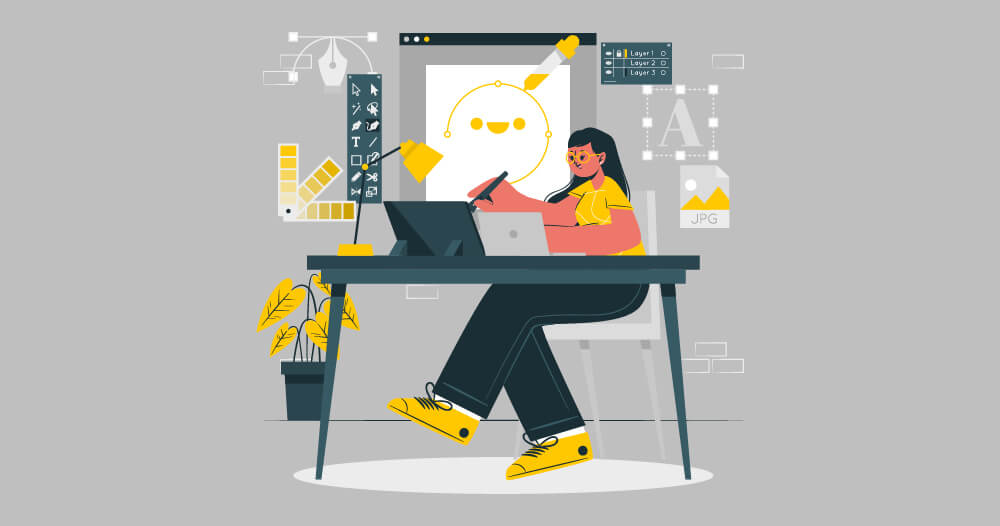 Sometimes, designers will give you a template while you're left to fill in the blanks in the design. On the other hand, some business owners won't rely on freelancers at all, leaving them to design on their own. If you need help with design work, here are some social media design tips:
1. Know the Specific Social Media Dimensions
Every social media platform has its image requirements. Part of designing a social media post, story, or ad is knowing the correct social media dimensions. After all, you want your target audience to see the social media post properly. Plus, it's optimized for any social media user's experience. Refer to the links below for the social media dimensions or requirements for Meta, Twitter, and LinkedIn:
Meta (Facebook and Instagram)
Twitter (Now X)
LinkedIn
2. Check Out the Latest Design Trends
One tip in designing any graphic is knowing the latest trends in the industry. Sure, trends change yearly, but it's not a bad idea to learn about what's hot in the design world. Most graphic design apps update their templates with the newest trends or modern, timeless styles. Or, you could look ahead next year to see which trends should pop up. From there, you can be a trendsetter in your industry or niche.
3. Use Your Brand Style Guide
Most businesses would have a brand style guide to follow to make their assets consistent digitally and in print. As a new small business, a brand style guide may not be your priority. However, if you have a set of guidelines on what colors, typography styles, and imagery to follow, that would be enough for your social media designs.
4. Create Your Template
Designing social media posts from scratch can be time-consuming if you post regularly. Creating templates can take the hassle of making a design from scratch. However, templates don't have to be one design only. You can change various elements, like font color or logo location, to create variety.
5. Mix Up Designs
Although consistency is key on your page, having one design type or style can be boring to look at on your feed. Make sure that you design for various content. For example, you can have a quote with a solid background using your brand's colors. Then, you can have another image featuring your product using your brand's font.