All businesses need a marketing plan. It might be a simple one-page document or a comprehensive one. The bottom line is, a marketing plan is essential in advancing a business. Plus, it can help in generating revenue too. But what should you include in a marketing plan?
Here is the eight-step process in creating a small business marketing plan.
1. Conduct Your Research & Assess the Situation
Part of creating a solid small business marketing plan is conducting market research. It's a crucial step in any marketing plan because you need to know the current market trends. Plus, it's here you can observe the viability and feasibility of your product or service. Moreover, you'll also identify your competition and your target market challenges.
Before you forget, you should always keep in mind the principles of marketing as well. According to Smart Insights, these are:
Product (what you're selling)
Price (what price should you set your product or service is)
Place (what your promotional channels are)
Promotion (what methods you'll use in promoting your product)
However, it seems the previous four principles have extended to seven, adding People, Process, and Physical Evidence in the mix.
People refer to the employees essential in promoting your products and services. MailChimp says the process relates to the internal workings of your business and how it will affect customers. Finally, Oberlo says that physical evidence applies mostly to service-oriented businesses, but it's how you present them to the public. For example, brochures, websites, etc.
These principles should be present in your overall small business marketing plan.
Even if you've done your research for your small business plan, trends and preferences change. For every marketing plan you create, situation analysis and research is always necessary. This way, you can adjust accordingly and know how to tackle challenges that lie ahead.
Here are questions you can think about for this stage:
Who is your target market?
What is the status of the current market?
How do you think your target market would respond to this?
How will you make your product or service different from the others available?
To conduct research, you need to find data for your industry. You might have to form a focus group to get feedback. In some cases, a survey would suffice. By doing this, you'll have a better understanding of how to move forward. Plus, you'll know more about the audience and how you can serve them better.
2. Know Your Audience
If you're a new small business or startup, you need to identify your target market. Or at least find a sample representative of it.
Most marketers would create a "buyer persona." The buyer persona is an idealized version of your customer. By creating this, you can focus on the audience you want to target. According to Hootsuite and CoSchedule, consider the following factors in building a buyer persona:
Age
Interests
Spending
Challenges
Location
Job
Gender
Personality
Since you also need a sample representative for your research above, CoSchedule & Hubspot say you can source them from:
Your sales team
Your customer relationship management platform
Surveys
Social media
Google Analytics
If you already have an established customer base, find out how you can keep them as loyal customers. Or perhaps have them get you more customers as well.
For a long-term marketing plan, you can focus on your current audience and see how you can grow your customer base. Meanwhile, for marketing campaigns, you might have to customize audiences. For example, social media marketing campaigns enable marketers to choose different objectives. From there, they can define their target audience based on their goals.
Once you have an idea of your target audience, set objectives to accomplish your small business marketing plan.
3. Establish Clear Objectives
Before you finalize your small business marketing plan, you need to figure out why you need to do this. So, think about the purpose of your marketing goal and what you want to achieve. CoSchedule reveals that marketers are 376% more successful if they have goals to attain.
To get you started creating your objectives, you also need to identify the marketing plan you want to make. It's how you can narrow down your goals. Both Hubspot and Smart Insights offer their list of marketing plans. Here are the top five.
Types of Marketing Plans
Annual or Quarterly
Digital Marketing
Marketing Campaign
Multi-channel Marketing
Now that's out of the way, and you can pinpoint what objectives you want to establish. Sometimes, you might need to use techniques to do that.
As you mull over your goals, make sure that you follow the SMART method. It's Specific, Measurable, Attainable, Relevant, and Time-based. This is a tried-and-tested technique that will guide you for any plan you create.
You can also apply the SWOT analysis. SWOT means strengths, weaknesses, opportunities, and threats. Even if you have discovered some of those in your preliminary research, it's time to dig deeper.
But if you're still having trouble pinpointing your exact objectives, here are the common marketing objectives:
Brand awareness
Product launch
Revenue generation
Lead and customer acquisition
Brand and customer loyalty
Once you've settled this, your next step is to determine and evaluate your current budget.
4. Plan Your Budget
There's no exact number in determining your budget. It would mostly depend on your revenue and capital. Budgets differ because of industry, size, and age.
Small Business Marketing Tools did suggest percentages on how much you should spend on marketing.
For startups or new small businesses, you need to allot 25 to 35% of your budget. The number might be steep. If you look at it in the long run, spending that much can increase awareness of your business and products or services.
As for a growing business, you need to set aside 12 to 18% of your marketing budget. As you gain traction, you can spend less on marketing. But you have to maintain the growth you have.
What expenses should you consider in creating your marketing budget?
Collaterals
Channels
Research
Subscriptions (for tools and other services)
Team
5. Craft Strategies to Implement Your Marketing Plan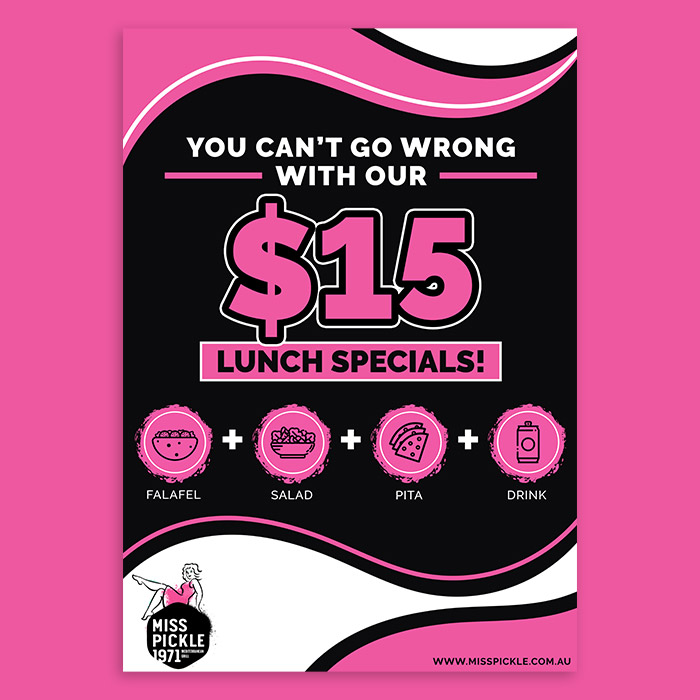 Once you've determined your budget and goals, here's where you can decide the right marketing strategy to target your audience.
You can tackle different marketing strategies for a long-term plan. Marketing campaigns, on the other hand, have a shorter lifespan and specific goals. So, you might have to consider the channels that would yield more success for you.
Different Marketing Strategies
Businesses will implement at least one or more marketing strategies. This way, they can maximize their efforts and tick checks on their objectives.
Digital marketing has become the norm. Most businesses know that they can reach their audiences faster through internet marketing. After all, Statista reports there are 4.57 billion active users worldwide. This massive user base can give businesses an edge if they know how and where to promote.
Some digital marketing strategies you can implement:
Content marketing
Email marketing
Some marketers still practice traditional strategies such as broadcast, print, and billboard advertising. Even if businesses have made the shift towards digital marketing, traditional advertising can help attain your goals when done right.
Other forms of marketing include:
Referral marketing
Word of mouth marketing
PR Marketing
Employee marketing
Before choosing any of these, you need to make sure that you choose one that would best fit your budget and target audience. This way, you're not losing cash. Aside from that, once you select a strategy, you'll also have to think of the materials you need to post, publish, and hand out. After all, you want people to see what you're promoting.
6. Identify Your Marketing Collaterals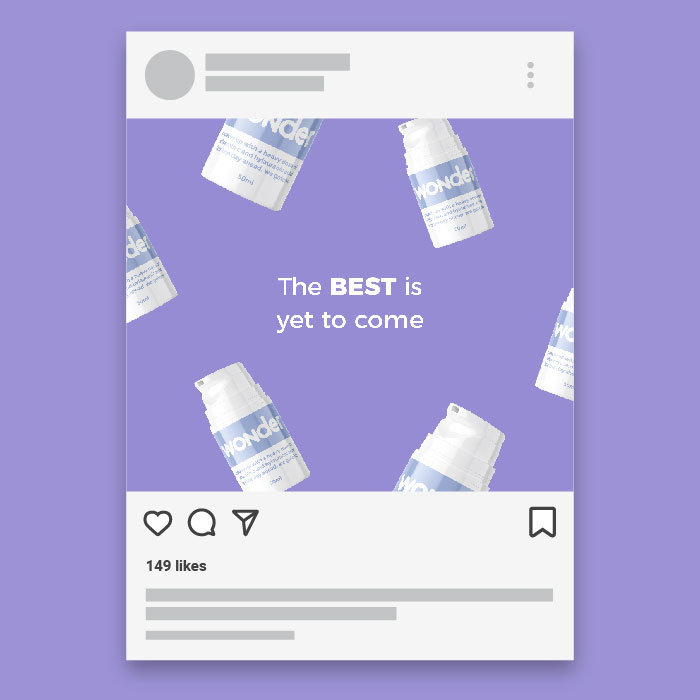 In executing your marketing strategy, you need the appropriate materials to promote your products and services.
You might need to use a software application or service to create designs for your marketing materials. Design plays a huge role in capturing the attention of your target market. That's why some businesses or startups invest in design and other creatives. It's a way to get more impressions or views. It might even increase engagement rates too.
Examples of Marketing Materials:
Social media posts
Email newsletters
Landing pages
Advertisements
Flyers
Brochures
Packaging
Those who have a limited budget to spare might use DIY graphic design services like Canva or Snappa. In terms of affordability, they get the upper hand. However, it does have its cons, too, such as ownership and limited download capabilities.
In some cases, outsourcing can become a better option. After all, it will help businesses focus on more important tasks, leaving the design to the experts.
How to Outsource Your Designs?
Hiring Freelancers
Small businesses might hire freelancers. After all, most charge lower rates than design services and agencies. Most of the time, they would charge by the hour or project. However, freelancers could be a hit or miss for small businesses. If you choose to hire freelancers that charge lower, the quality of work might also reflect that. On the other hand, some freelancers have great work to show; however, they might charge more than your budget. In this case, you might have to entertain the possibility of using a design agency.
Finding Agencies
Design agencies have a good reputation for providing quality work for clients. Most design agencies come at a great cost, though, especially for small businesses. However, boutique agencies also exist, and you may choose to avail of their services at a more affordable rate. Still, if it will break the bank, a design service might be another option.
Using Design Services
Design services have become an option for most businesses. Unlike freelancers or agencies, design services have a set amount depending on the services they offer. Plus, you won't have to worry about the cost. Some design services like Penji follow a subscription-based model so that you can request as many designs in any month.
7. Choose Monitoring Tools and Efforts
You also have to indicate on your written small business marketing plan how you'll monitor your ongoing strategy. After all, you want to know the current progress and eventual outcome of your marketing strategy. By monitoring your marketing efforts, you can prepare for the following marketing plan with these results in mind.
Here are some monitoring tools you can use:
MailChimp (all-in-one marketing tool)
Sprout Social (social media marketing tool)
HotJar (website heatmap tool)
Brandwatch (consumer research tool)
8. Finalize Your Marketing Plan
Once you have all of these details completed, it's time to finalize your marketing plan on paper.
Think of it as a blueprint or a guide to help you accomplish the goals you've outlined. You might have the information, but it's better that you organize them. That way, you have a systematic way of tackling and executing your marketing plan.
The first thing you indicate on the small business marketing plan is the findings of your market research. Here, you organize your data based on the current market, then your situation. Plus, indicate the information you have about your competitors too. Furthermore, you shouldn't forget to add positioning also. Do you remember the marketing principles? That's how you can build your position.
Once done, make sure to indicate your target audience too. You should also put your findings from your sample representative if any.
Next up is the budget. You can create a breakdown of your budget to assess how much goes to what strategy or material.
After this, you detail the marketing strategy/strategies and the collaterals needed. You should provide a timeline too. Use tools like Asana or Trello to keep track of your progress. Don't forget to add which tools you'll use for monitoring your results as well.
And that's it! You have a marketing plan that will help you implement your strategies. Then, eventually, result in the outcomes you expect. You might have to review your marketing plan more than once. Sometimes, you might have changes in the timeline, budget, or strategy. Whatever happens, a marketing plan should always serve as a guide.
Final Thoughts
Big brands and businesses know how to plan for fulfilling their marketing goals. As a growing or newly-launched small business, you shouldn't forget that a marketing plan can give you insight into the market, your product, and customers. This way, as your business advances, you know how to produce a small business marketing plan that will lead you to success.