Many marketers choose digital marketing over traditional ones. In an age of viral Facebook posts and online shopping, there's always a pressure of keeping up with the trends. Despite the emergence of new media though, one avenue still proves to be effective in sparking audience interest – billboard advertising.
How do billboard ads manage to sustain the market's attention after all these years? In this article, we'll discuss how the medium helps drive up sales and why you should consider including it on your 2020 marketing plan.
Whenever they need outdoor advertising graphic design, small businesses, marketing teams, and agencies turn to Penji. With unlimited designs at a flat monthly cost, you can have all the visual branding assets you need to market the business right. Penji has skilled and pro graphic designers who go out of their way to produce high-quality graphics within a short turn-around time. Schedule a demo today to learn more about Penji's services.

1. Billboard Design Opportunities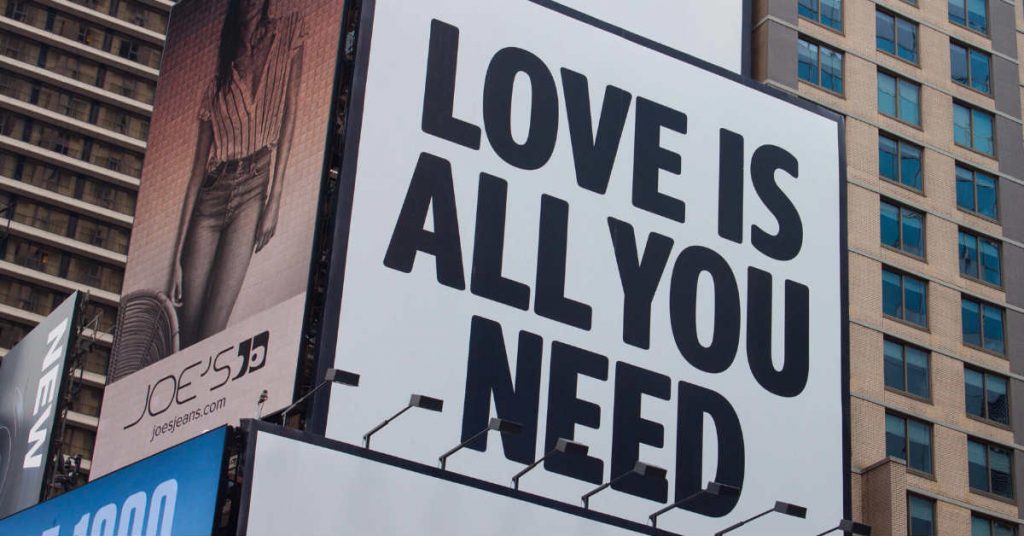 Billboard advertising offers a lot of space and freedom to be creative. You can be innovative with your own marketing campaign. Unlike digital ads, you can pick when and where to launch billboard advertising. Know when to advertise. For example, if you want to market a food service, then choose a time when people typically eat. Around hours like 12-1 are for lunch, so you get the opportunity to choose that option for digital billboards. Every decision for how or when you want to display your billboard is entirely catered to you.
There are many different forms and styles of billboards. The more creative you are, then the more memorable your ad and message will be. Utilize your creativity in order to stand out from competitive marketing campaigns. Win consumers over by having a well-designed billboard. Aesthetics will capture their attention and if it looks unique enough, then people will spread the image as well as remember who you are. If your billboard advertising is good enough, then you can market outdoors as well as on social media if people are intrigued enough to share your work.
2. Billboards Can't Be Avoided
You will be guaranteed an audience when it comes to billboard advertising. Due to the display and location of your marketing campaign, it's more difficult for consumers to ignore your ad. People tend to look around at their surroundings more often at stoplights. Their attention can get fixated on designs more closely, or they will be able to get the chance to read a sign more thoughtfully. This goes the same to people in traffic. Since billboards are so huge and eye-catching, some people literally get forced to look at the sign.
Most people spend a majority of their time in a car. For commuters who are on their way home from work or activity, you can entice a consumer to impulsively spend money. Consumers typically go shopping before they get home from work, so billboards are a nice reminder to purchase a certain item. This is a nice and subtle way to remind or even influence people to buy your product or service. It's not directly in their face or in their way of anything. Simply, they get the option of looking at the billboard or not.
3. New Technology and Styles
Marketers tend to have a misconception that there is only one form of billboard advertising. The printed, enlarged poster that you see on a daily basis is outdated but they still work nonetheless. But, there is more than one form of billboards. There are digital billboards, bridge billboards, and a lot more. You can pick the billboard that will work best with your business and to the people who you are trying to target to.
There is a lot of flexibility with the different range of billboard styles that you can choose from. You can market both indoors and outdoors. If you need to target commuters as well as shoppers in a mall, then you can do both digital and outdoor advertising. It all depends on the type of product that you have. For example, consumer products that a lot of people use and need will need to be advertised to a lot of different areas. For example, items like clothing or food are the required product to have.
4. Be Exposed To More Than One Audience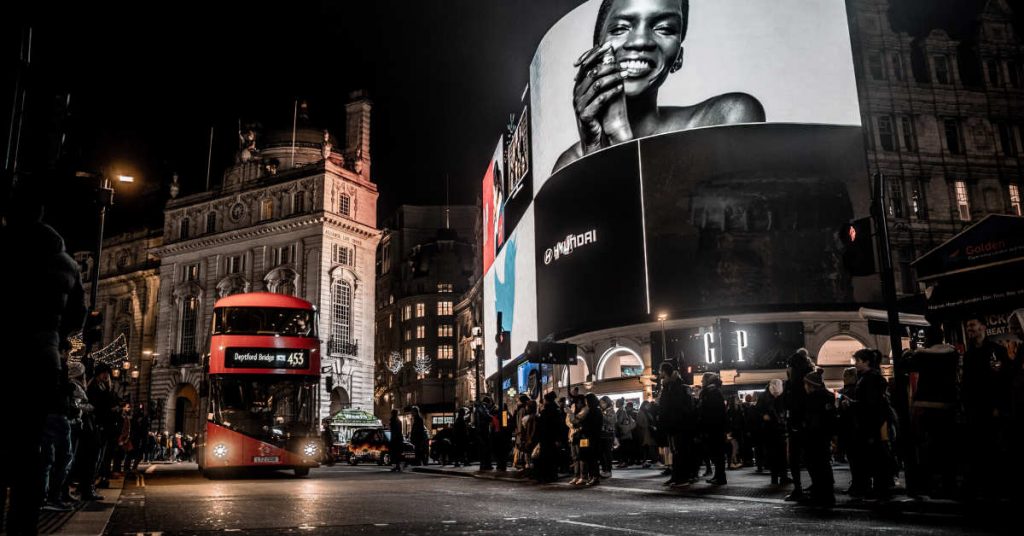 The large size and placement of billboards are meant to boost the exposure of your message. Unlike digital advertising, you can reach a broader audience through billboards. Not everyone has a technological device to get on to see ads, but outdoor and indoor advertising can not be avoided. People of all ages, gender, and races will be exposed to your billboard advertising. Millennial entrepreneurs typically take charge of social media marketing and search engine optimization, since their target audience is younger and more willing to use technology devices. But, if you want to target absolutely everyone and increase sales, billboard advertising can help achieve that. You will be able to target a large and diverse market.
By creating a billboard ad, you can help build on your company reputation and product image. Billboard advertising can help build onto word of mouth marketing as well. Most marketers have taken advantage of the billboard opportunity and created a design that would spark a lot of attention. Youtube influencer Trisha Paytas has a billboard that sparked a lot of social media attention. The billboard of her being naked and eating fried chicken goes within her brand personality of being so-called crazy. So, by creating billboards, you can also trigger word of mouth marketing. There are many pathways being tagged along with billboard advertising.
5. Advertise More Than One Message
When it comes to marketing, every business wants to display more than one message. When given the opportunity, marketers want to share every positive information about their business. This includes testimonials, sales, and other informative news. So, if you want to market more than two deals or messages, invest in digital billboards. You will be able to create two digital ads and display both of them during your given time slot. By allowing this to happen, you can prevent a situation where you have to make an executive decision to pick a specific campaign. You can be able to have different billboard designs for different locations and days of the week.
6. Less Effort For the Target Market
What makes billboard advertising unique is how it presents an ad to a max number of people without much effort. One might argue that indoor ads like TV, radio, and social media do the same. However, these media require the audience to turn to their gadgets to see the ad. In the case of social media ads, for instance, people would have to use the platform and browse to see ads that target them.
On the other hand, being an audience for a billboard doesn't require any preparations. People don't need to use a gadget or buy a printed medium such as broadsheets, tabloids, or magazines. Top Media says 71% of consumers often look at roadside billboards, thus proving billboard advertising effectiveness. A single glance at the ad is all it takes to enthrall the audience and incite brand recall.
7. Increased Consumer Exposure
Billboard ads offer increased consumer exposure minus the added cost. Top Media says paying for billboard ads is 80% less expensive compared to TV. No wonder, many ventures look for outdoor advertising ideas when they need to step up their marketing efforts. In fact, Top Media says four of the biggest billboard spenders are big ventures that continue to thrive in their own fields. These ventures are Apple, Google, Amazon, and Netflix.
Also, one of the advantages of billboard ads is its constant availability. Just look at billboard advertising examples you regularly see during your daily commute. Chances are, you've somehow memorized some of them because you're exposed to them every day. Just imagine the brand recall you can get if you put your brand on that board.
8. Strong Visual Appeal
One argument that cynics can make is that billboards aren't as eye-catching as moving ads such as TV and social media videos. Furthermore, it's not as mobile as print ads that you can take with you and keep as long as you want. Despite these constraints, billboard ads continue to flourish because of its main strength – it's size. It's surely not easy to ignore a giant message in front of you! What it lacks in movement, it makes up for in size and impact.
Moreover, one tech solves the issue of billboard's immobile nature: the rise of digital billboards. Statista says there are 342 thousand large format outdoor displays listed in the United States in 2019. Out of this number, 8.8 thousand displays were under the digital billboard category. Without a doubt, digital billboards that change colors and display movements boost the impact of billboard advertising.
So there you have it – the benefits of billboard ads. Despite its image of being old-school and outdated amid digital avenues, times have proven that billboards are here to stay.