A graphic designer solely focused on marketing design knows what it takes to make your promotional materials work. From your logos, flyers to your business cards, a marketing designer knows how to visualize your brand identity.
And if you aren't working on your marketing and advertising, you should get started ASAP.
By using Google Ads for its mobile advertising, Williams Sonoma has seen a 70% increase in mobile sales. (Google, 2020)
Marketing designers make this possible through their use of psychology and design principles to create ads that sell. Where can you find a design service that employs marketing designers worth the investment? Penji hires only the top two percent of marketing designers that can whip up all the ad designs you need.
Here are 13 ways Penji's marketing designers can propel you to success.
1. Keeps Your Marketing Materials On Brand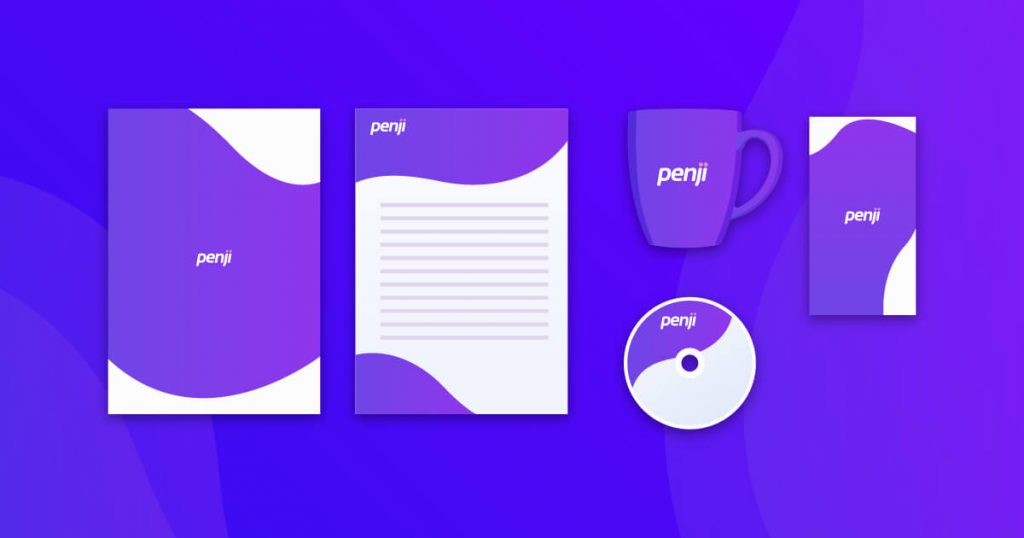 One of the best things about hiring a Marketing Designer is they will take their time to go over and learn every detail about your brand. You'll receive that love and respect your brand deserves.
Ultimately, the designs attached to your business is what will create a memorable brand identity. This includes your logo, website, social media graphics, packaging, business cards, email newsletters, and much more depending on what your business is selling.
With cohesive marketing materials, your brand identity will come to light. Penji's marketing designers will help you through every step of the design process, from figuring out typography details to choosing the best colors to represent your brand. Your audience through a short glance at your online and offline profiles will immediately know that it's you.
2. Focuses On User Experience
You'd be surprised at how much your Marketing Designer cares about your customers. They're not only sales focused, they follow the customers through every step of the buying process. Your designer will know exactly where they came from, how many times it took for your audience to see your brand before purchasing, and pain points that prevented potential customers from buying.
A Marketing Designer is a natural born problem solver. Once a problem is presented, your designer will be able to refine the process to make it easier on the consumer. They observe every step including industrial design, graphics, the interface, and physical manual interaction.
New features are tested over and over until it is 100%. Even after the product launch, your designer will be working on small tweaks and new features to further refine the process. So, when you hire a Marketing Designer, you'll know that your designs are up to date with the ever-changing trends.
3. High-Quality Digital Content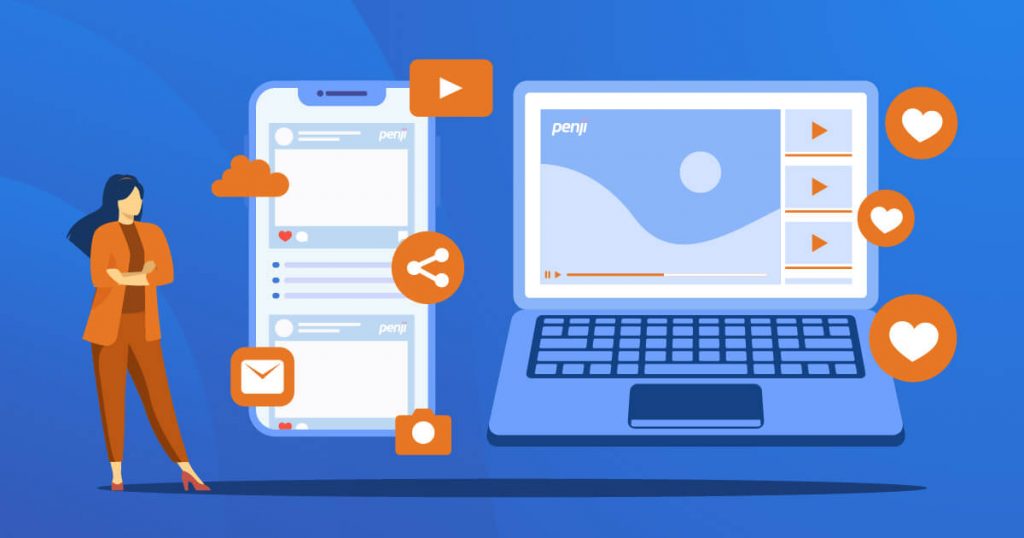 If you're looking for a Marketing Designer, you're probably searching to have a variety and high-quality content created. Here are a few types of content that Penji's marketing designers can help you get started:
eBooks

Case studies

Content upgrades

Infographics

Data visualization guides

Webinars

Slideshow presentations

Facebook advertisements

Visual ads for Google

Affiliate marketing materials
There's so much competition online nowadays that it'll be your worst mistake to skimp on design. Graphics are also your biggest differentiator. Set yourself apart by showing your potential customers why you're different, and most importantly, the better choice.
4. Deliver Print And Offline Media
Many people will tell you that print is dead, but it's very much still alive. There's nothing like physically holding something in your hand and experiencing a brand in person. In addition to the list above, these are promotional print options that Penji's marketing designers can also create:
Mailers

Coupons

Invitations

Mugs

Badges

Office supplies

Magnets

Lanyards

Bags

Postcards
These items will help you be memorable at a large trade show or even by mailing it directly to your potential customers. You'll definitely need a Marketing Designer because you won't be the only person with promotional materials. There will be a lot of competition. You want to have the best swag in the room, or else you'll be just another company in the room.
Stand out at a trade show or event by discovering the visuals we've created for our clients.
5. Drives Conversation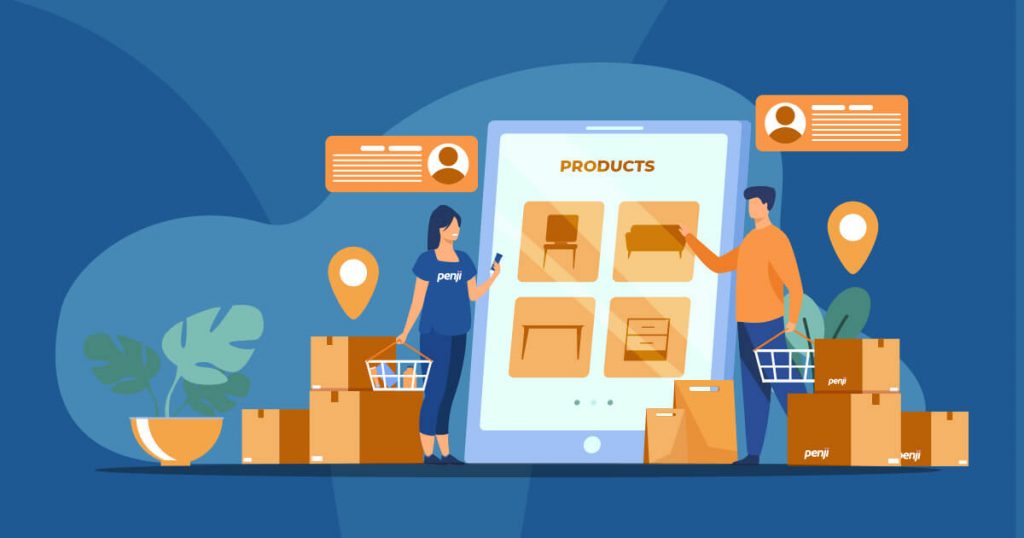 Because your Marketing Designer knows your customers best, they'll know exactly how to design your brand materials to drive conversation. Get people talking about your company organically.
Across social channels, photo and imagery posts are the most-used content type to increase audience engagement. (HubSpot, 2020)
Anything that your audience receives or sees is critical in creating a reputation that you'll be proud of. That includes email newsletters, social media posts, swag, commercials, billboards, digital and print ads, and more.
Once you make an impact with one individual, there's the potential that they will discuss their thoughts about your product with friends and family. That type of word-of-mouth advertising is priceless and is the most difficult to accomplish. However, with the help of a Marketing Designer, it can be a little easier.
6. Increases Social Media Presence
Without a doubt, social media is one of the most lucrative marketing platforms, especially for startups. Not only is it affordable, but more often than not, marketing on social media is free. However, not every startup will have success with it. It all boils down to killer graphic design, a compelling copy, and the use of color or font psychology.
As mentioned, word-of-mouth marketing is priceless. In social media, garnering more shares from your target audience is gold. This establishes brand awareness, and your startup could increase its social media presence. Additionally, social media business marketing trends are also making it easier for brands to be recognized. For instance, the use of hashtags is a must these days. User-generated content is also another way to market your brand without lifting a finger.
With all these in mind, a Marketing Designer knows how to go with the flow and create graphics that sell.
7. You Learn Recent Marketing Trends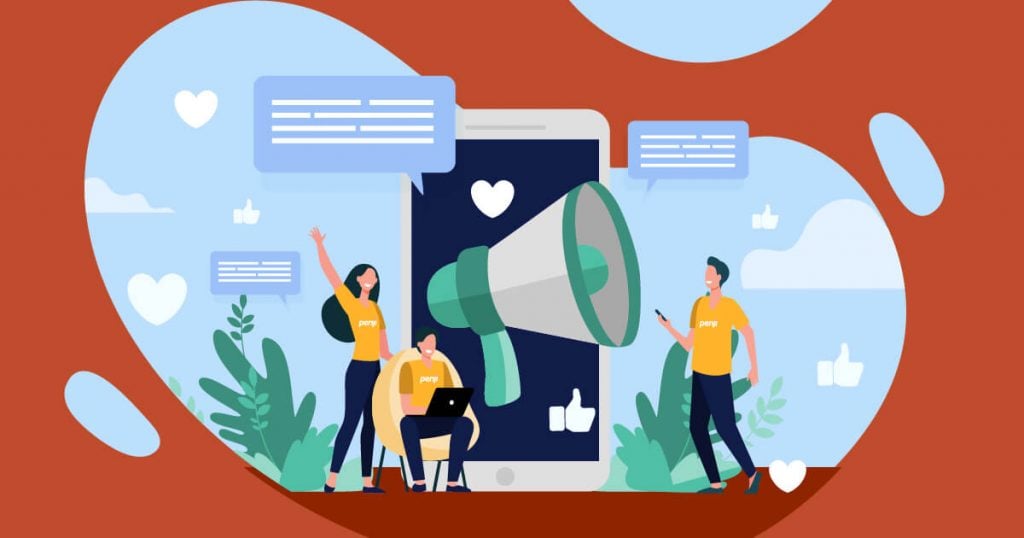 Being a marketer means having a full plate every day. From constructing the entire marketing scheme, deciding on promotional marketing materials to monitoring the campaigns, it's hard to stay on top of everything. This is why some marketers aren't able to keep up with the latest marketing trends. And we all know this is vital to engage with your target market, which will also have changing preferences.
That said, hiring a creative marketing agency will not only help you with any marketing design materials but will also teach you the most recent marketing and advertising trends.
According to Forbes, 39 percent of users will abandon your website if it takes too long to load. Fast load times and mobile optimization are a few marketing trends that marketing design agencies watch out for. This means you should entrust your web design and marketing to the experts.
8. Saves You Money on a Combined Fee
In every company, teams are divided into different departments to allow synergy in their line of work. You have HR, Accounting and Finance, Research and Development, Purchasing, Production, and Marketing. And marketing people might have to outsource the company's promotional collaterals to a graphic design company. However, both might not see eye to eye as they have different perspectives.
On the other hand, a marketing graphic designer understands the fundamental rules of both aspects. First of all, there will be fewer revisions. Secondly, you'll avoid printing mishaps. Lastly, you don't have to pay two separate fees for a marketer and a designer, saving your company money.
9. Diversifies Your Approach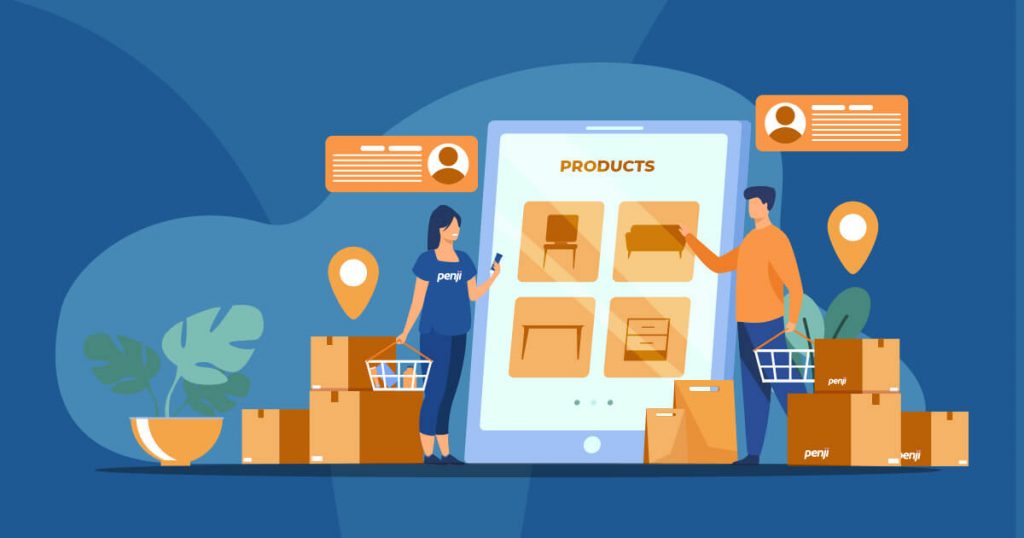 As time goes by, the way people view and scrutinize advertisements also changes. Additionally, the modes of entertainment evolve, as well. While some people enjoy reading long-form content and static images, some enjoy videos. In fact, Smart Insights says that by 2021 users will spend at least 100 minutes watching online videos daily. That's why 92 percent of marketers say that videos are pivotal in their marketing approach.
And while not all graphic design and marketing agencies create videos, they can undoubtedly repurpose content from videos to other types of marketing mediums, without jeopardizing branding consistency.
10. Gives Your Brand a Professional Appeal
According to Forbes, 38 percent of users abandon websites if they find the layout shabby. If you want your brand name to emerge in a tight market, you have to give an excellent first impression. Startups will have to please their audiences, so they easily remember the brand. And one way to do that is to don a professional appeal from the get-go.
Since your website serves as the conduit to your target market, this is one of the channels where you can make an impression. First of all, hiring marketing designers means they know about website design trends and practices that attract users. Secondly, marketing graphic designers care about professionalism as it's a reflection of their work. This ensures that you get a professional and unique website your customers will love.
11. Sets Design Guidelines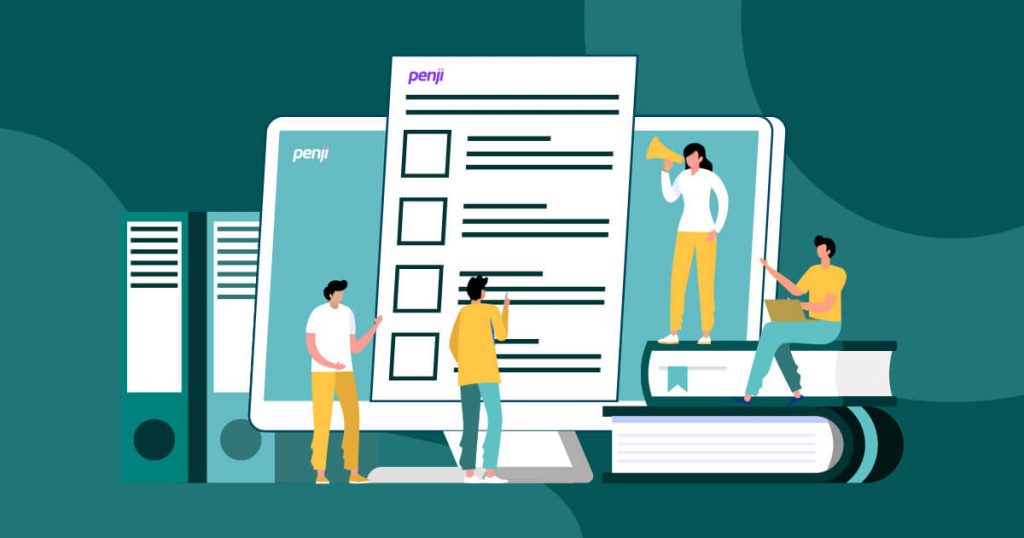 If you're a fan of Samsung mobile phones, you'll notice how the brand doesn't have the most elegant UI design. However, Samsung approached the branding agency Pentagram to change that. Both collaborated to achieve a more timeless and seamless look for Samsung's S8 phone. Pentagram went with a more abstracted look, from the icons to the typefaces, to "facilitate interaction between the physical and digital space." Additionally, the creative agency also created a 12-page design guideline for Samsung so they can use the same concept for their future products.
As a startup, you must make your products stand out. Marketing designers can help set your product design guidelines, so they have that timeless appeal. Likewise, marketing graphic designers also make rebranding easier in the future.
12. Dominates Mobile Audience
Business Insider states that eCommerce revenue will reach $284 billion by 2020. This accounts for 45 percent of the entire US eCommerce market. With the trend of eCommerce, it's only fitting for startups to delve into this industry as early as now.
As mentioned, mobile optimization is vital for brands to gain traction. Marketing designers can rev up a brand's graphic designs, so they are mobile-friendly. In effect, brands can both dominate offline and online.
13. Matches With Your Future Customer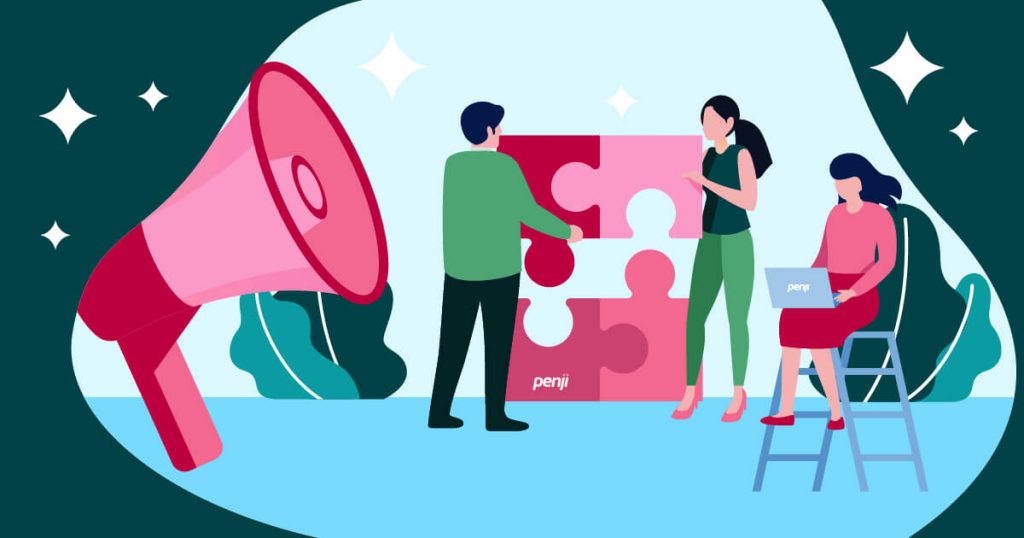 Your customers are out there. You just have to find them. And because your designer has researched the demographics, psychographics, and buying behavior of your brand's target market, they will know exactly how to attract them from a distance.
Your Marketing Designer will be there with you every step of the way, constantly improving, refining, and innovating the design strategy to help you achieve your goals. So, what are you waiting for? Get your startup to where it needs to be with the help of excellent design marketing.
How to Request a Design from a Penji Marketing Designer
If the benefits of having a marketing designer on your team sound appealing to you, then we recommend Penji. As professionals in the field, Penji's marketing designers can help strengthen your business and provide you with stellar results. Get started on Penji's bespoke platform by following these three steps:
1: Sign up for Penji and create a project

Through Penji, you can ask for different marketing designs such as brochures, email graphics, infographics. To start, log in to your account, then you'll see your dashboard.
See the blue button that says, "+ Create New Project"? Click on it and choose the one you need. If you don't see the design that matches your description, go ahead and click, "Create a Custom Project."
After this, you'll get redirected to the page to add a description.
In the description field, add your design brief. Ensure that you make it specific, so the marketing designer understands what you need in the design. This way, you limit the number of revisions, and you receive the design faster.
2: Receive your design the next day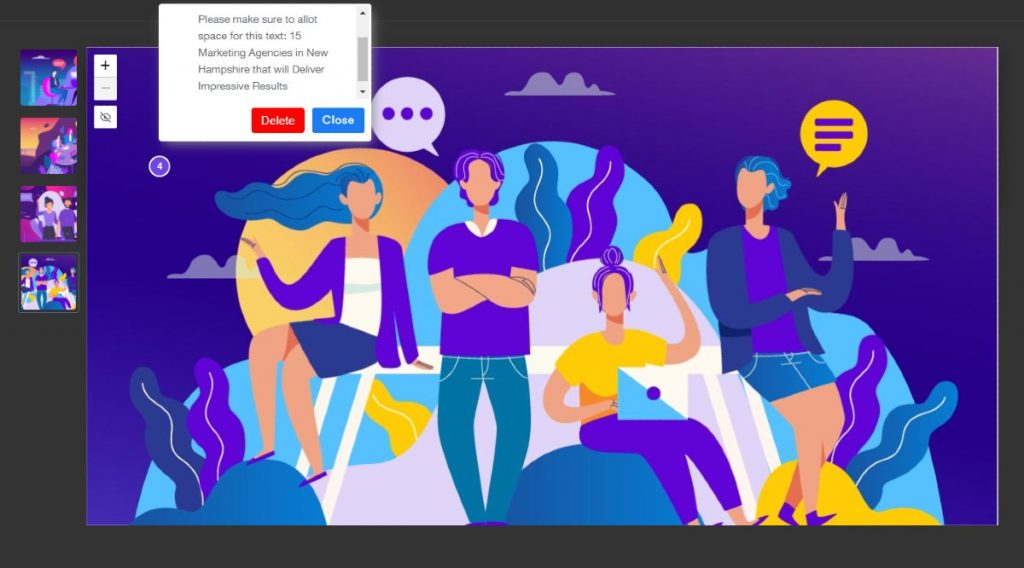 After 24 to 48 hours, your marketing designer will send over the first draft of their work. It may not be on par on what you might have envisioned. But the beauty of the Penji platform is you can revise your work multiple times for FREE. You're not paying extra for revisions because it's part of any Penji plan.
For revisions, you can point and click the parts of the design you want to improve. This will make it clearer for your marketing designer. This way, they can make a quick same-day turnaround of the revision.
3: Download files and start the next project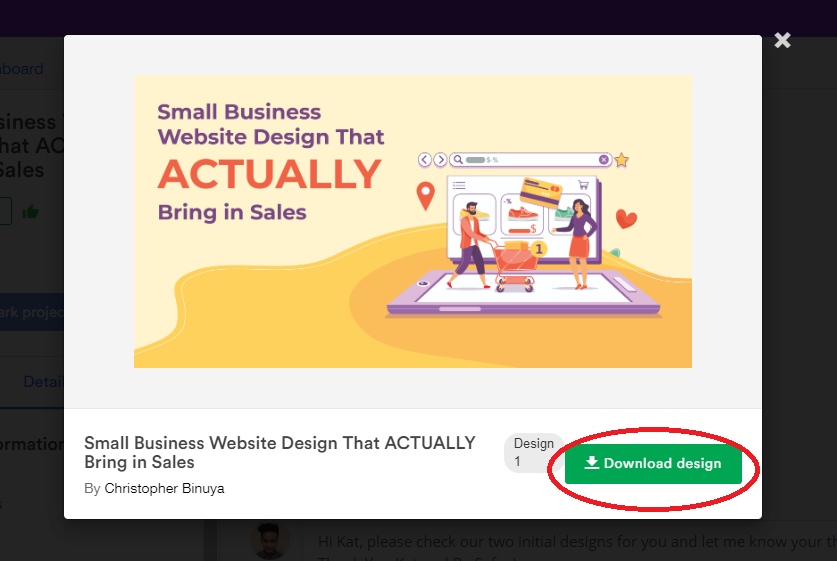 Once you're delighted with the design, click on Download, and all the files are yours. Plus, your files are saved in a cloud, so you won't worry about losing files when you need them the most.
Also, don't forget to click on "Mark as Complete." This way, you can make room for more design requests in your queue. Then, a marketing designer can immediately work on it as soon as they can.
Penji Marketing Design Examples
Penji's marketing designers have versatile skills. And this is one reason why our clients receive better returns on advertising. Through fresh and unique design perspectives on every project, their ads are guaranteed to stand out. Here are a few marketing design examples from Penji:
Social Media Ad Example: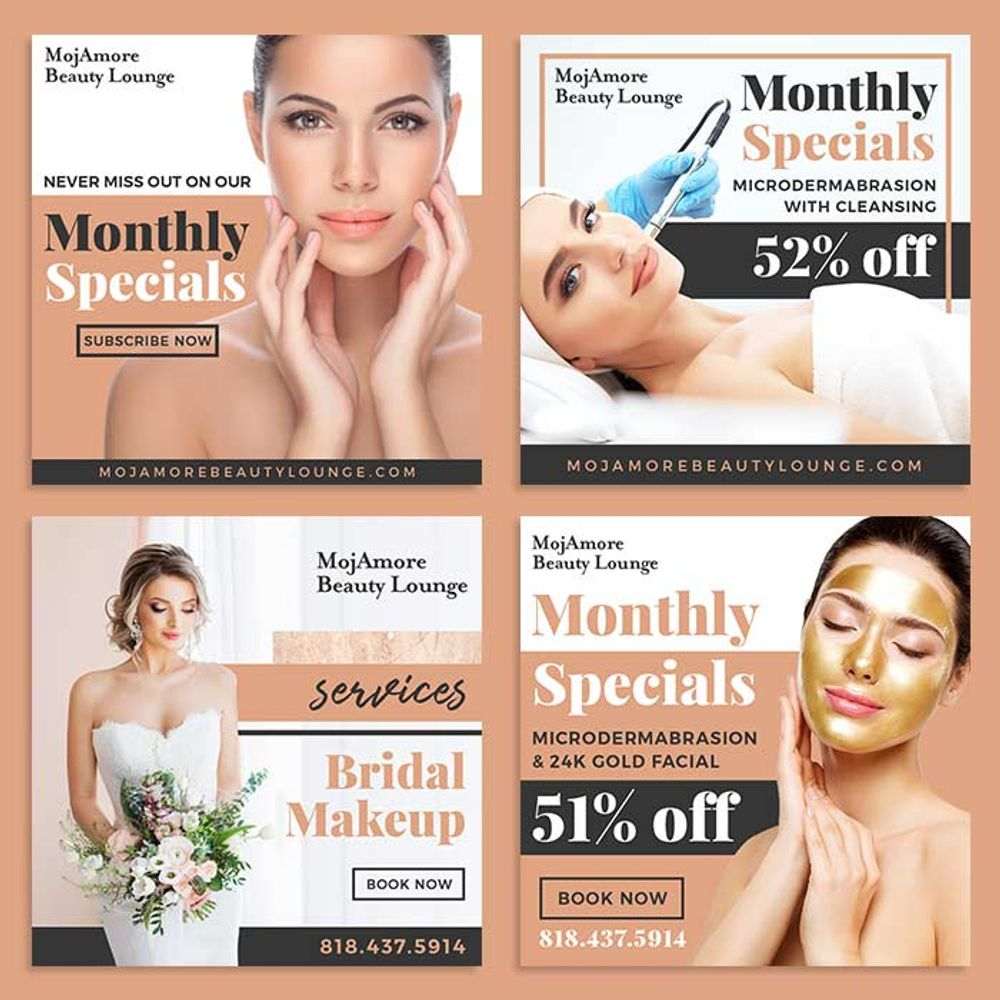 Online Ad Example: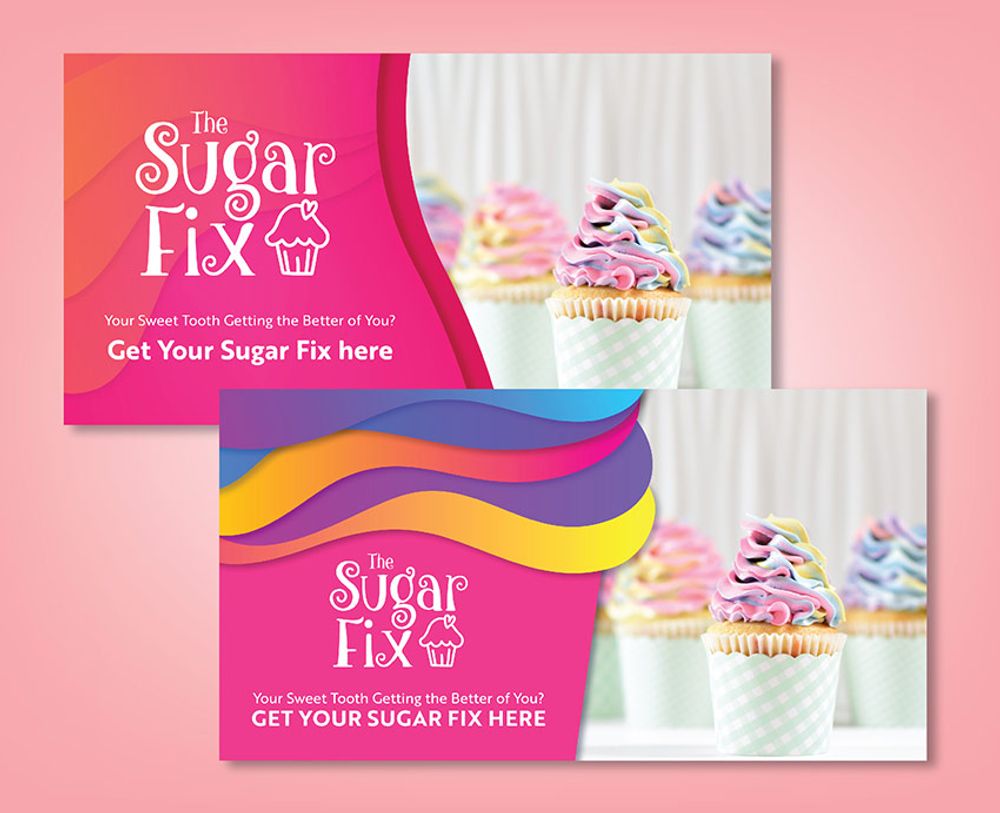 Banner Ad Example: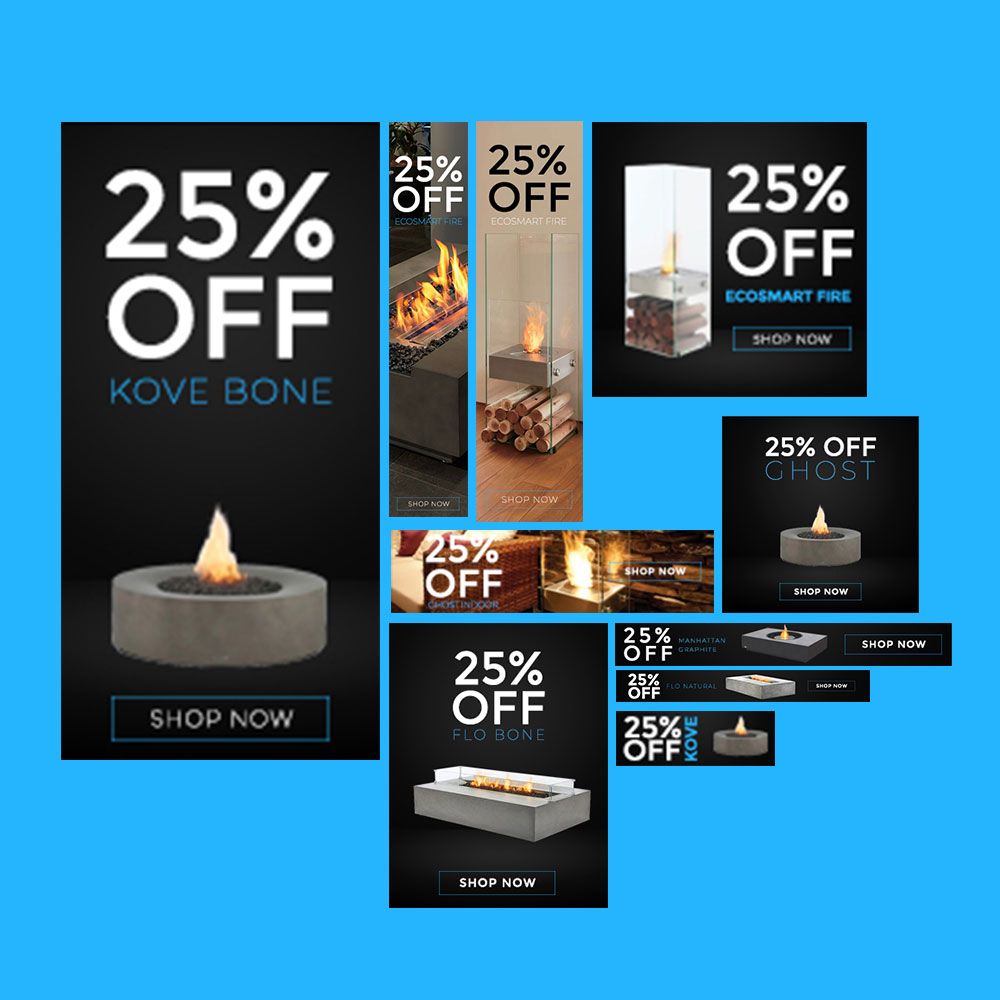 Flyer Example: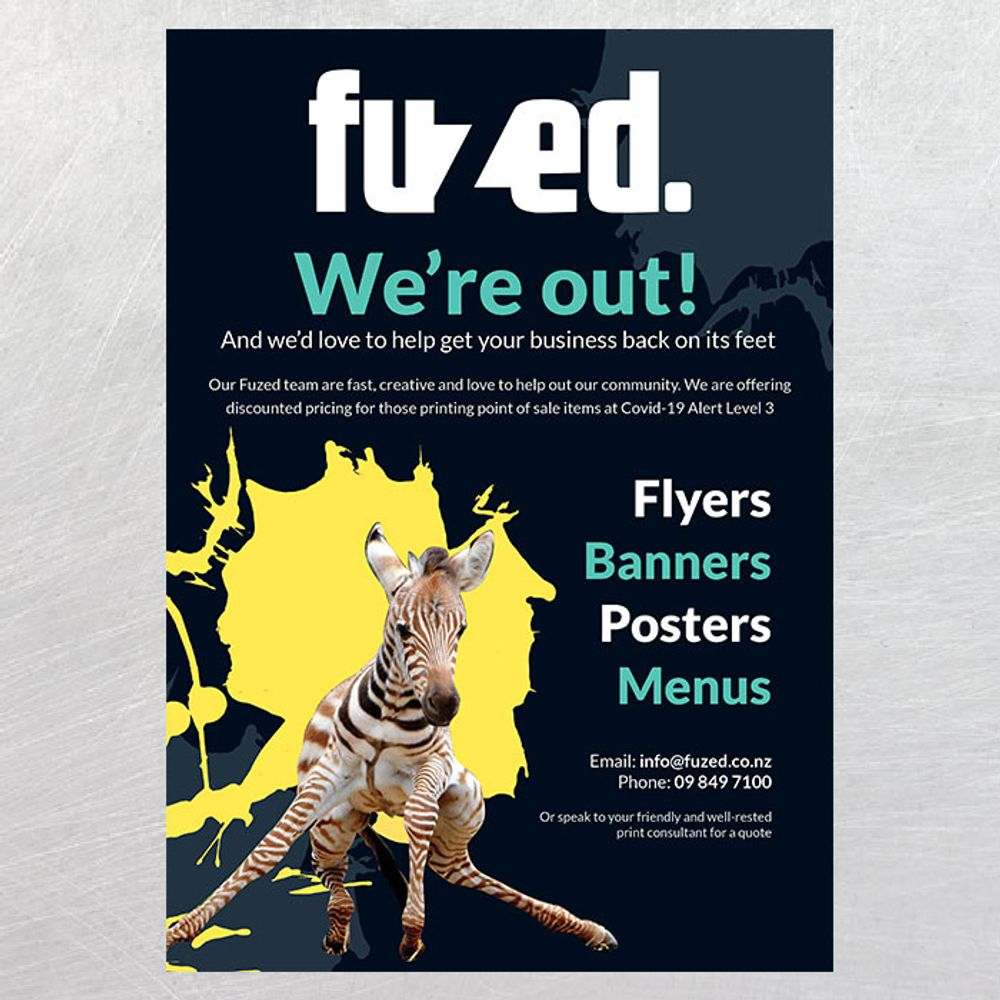 Catalog Example: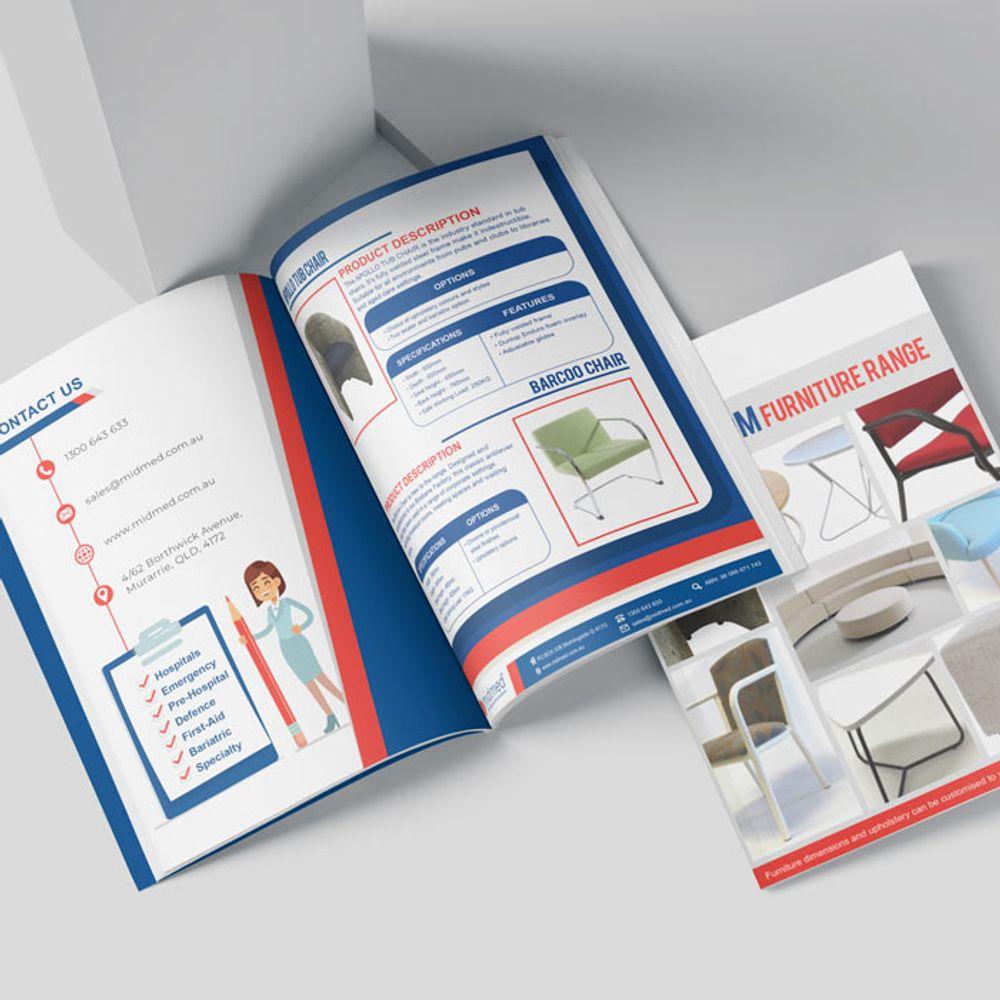 Why Make Penji Your Design Partner
Unlike other unlimited graphic design services, Penji offers one of the most affordable plans without compromising quality and speed. Don't settle for a freelancer or DIY option. Those might cost you more money in the long run. Plus, you might not get compelling designs your organization deserves.
Make the switch to Penji by signing up on the Pro plan for only $399/mo. Don't settle for mediocre designs that will turn away customers, clients, or users. Big brands like Lyft, Reebok, and King's Hawaiian have entrusted Penji with their designs. Learn why brands love Penji (and vice versa). Plus, if you sign up now, you'll even get 25 percent off the first month. Just use the special promo code MARKETINGDESIGN.