We all know the anxiety that visits before meeting a person for the first time.
We want to make a good first impression, because first impressions are decisive when it comes to starting or dissolving relationships.
The worst part is that first impressions are a one time chance that sticks forever.
For all that reason, you need to start thinking about your landing page design.
Landing pages are your chance to make a good first impression and build relationships with your future customers. Just like how you dress up for a job interview, the look of your landing page can make or break deals.
You get approximately 8 seconds to catch the interest and attention of people. The only sense that reacts that fast is our sight. So if you want to make your prospects stick around, you need a flawless landing page design.
Getting people to stay is only one part of the equation. The other part is compelling them to convert. The good news is that your landing page design plays a huge role in both.
For all the people that hide behind the excuse of "I'm not a designer", this article is for you. Here are the top 15 proven and actionable practices for an irresistible landing page design

1. Keep Your Landing Page Design Simple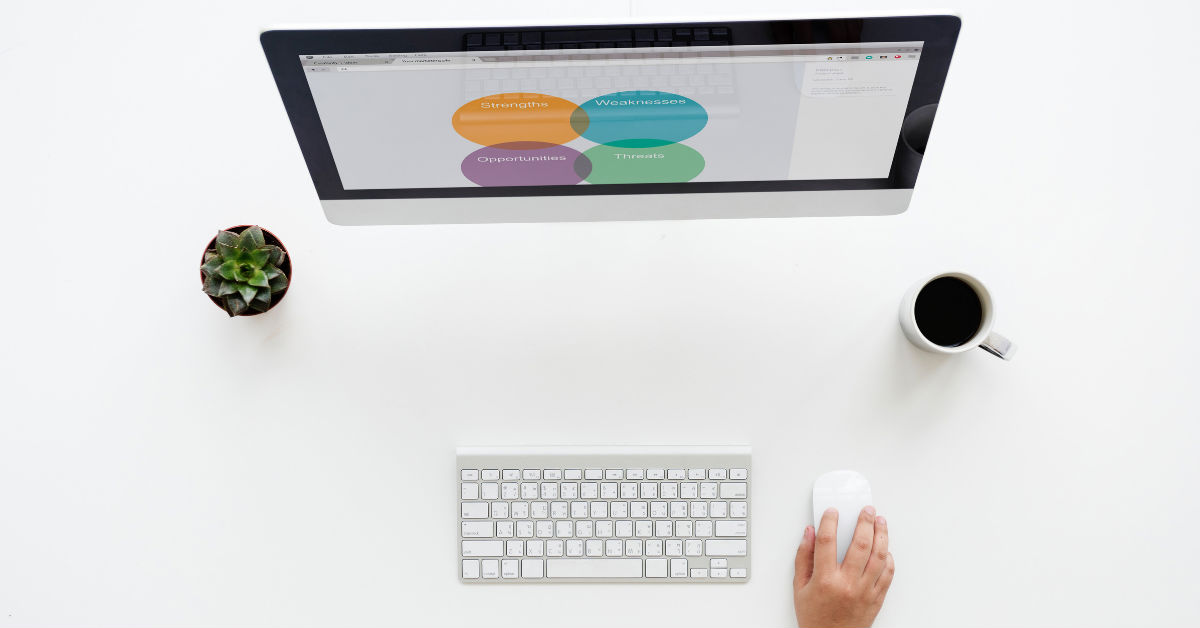 The power of landing pages – as opposed to home pages – resides in their simplicity and focus. Rule number one for landing pages is to be concise and straightforward. And that goes for design as well.
Good landing page design is minimalist and to the point. Get rid of all the noise that might confuse or distract your prospect from your core message. Choose one purpose for your landing page and make every piece of your design serve that purpose.

2. Make Your Design Eye Comforting
The most captivating designs are those that comfort our gaze. Everyone enjoys a soothing visual. Your landing page design should have the same effect.
A combination of colors, typography, and layouts can help you achieve that relaxing effect. Don't be tempted to fill every blank space on your page. Make peace with whitespace, and embrace thin and simple fonts.
Symmetry and alignment are also great ways to make your design more graceful and neat. People are naturally attracted to order and organization. It's "oddly satisfying" and it inspires trust and authority.

3. Use Contrasting Colors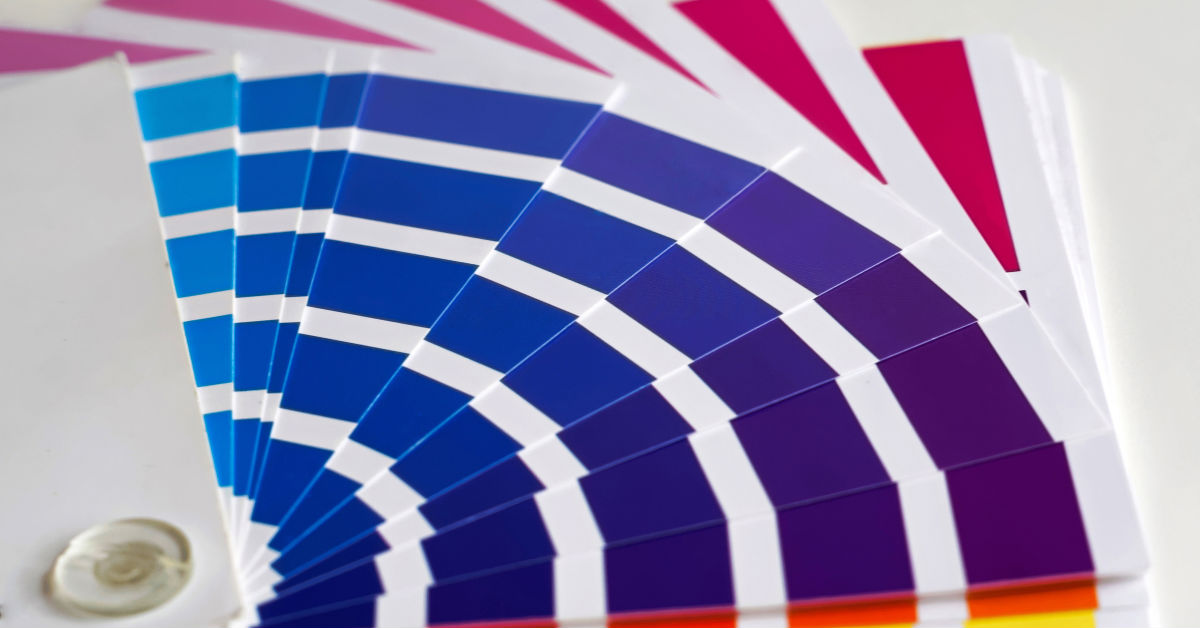 The choice of colors is a very important component of any design. Colors have a strong impact on our senses and for that reason, shouldn't be picked arbitrarily.
In landing page design, colors can play a big directional role. Using complementary and contrasting colors can direct the attention of the user to the right place.
Color contrast also allows you to put certain elements under the spotlight. For instance, your CTA. Your call to action button should always be in a color that pops out of the overall decor. That change of color draws more attention to the CTA and compels people to click on it.

4. Don't Ignore Text Formatting
When it comes to landing page design, cluster is the enemy. And that goes for every part of your landing page, including text.
As important as text can be on a landing page, its efficiency relies heavily on how well it's presented. A condensed and long paragraph is unattractive and in most cases, repelling.
With the short attention spans and the endless distraction sources, you can't risk having a cluttered paragraph in your landing page. Make sure that your text is concise and to the point. Every single word should earn its way in your landing page. And of course, use bullet points.

5. Make Your CTA Stand Out
Your Call to Action is the center of your landing page. If your user clicks on your CTA, you reach your goal. Therefore, all your design effort should be focused on leading your visitors to your CTA.
One way of directing the attention of your prospects to your CTA is through the design of the CTA button. Your CTA button should be noticeable, visually pleasing, and should look highly clickable.
You can even put in some extra design effort in your CTA like color change or animation. Anything that makes your CTA attractive and fun to click on is a plus.

6. Use Compelling Images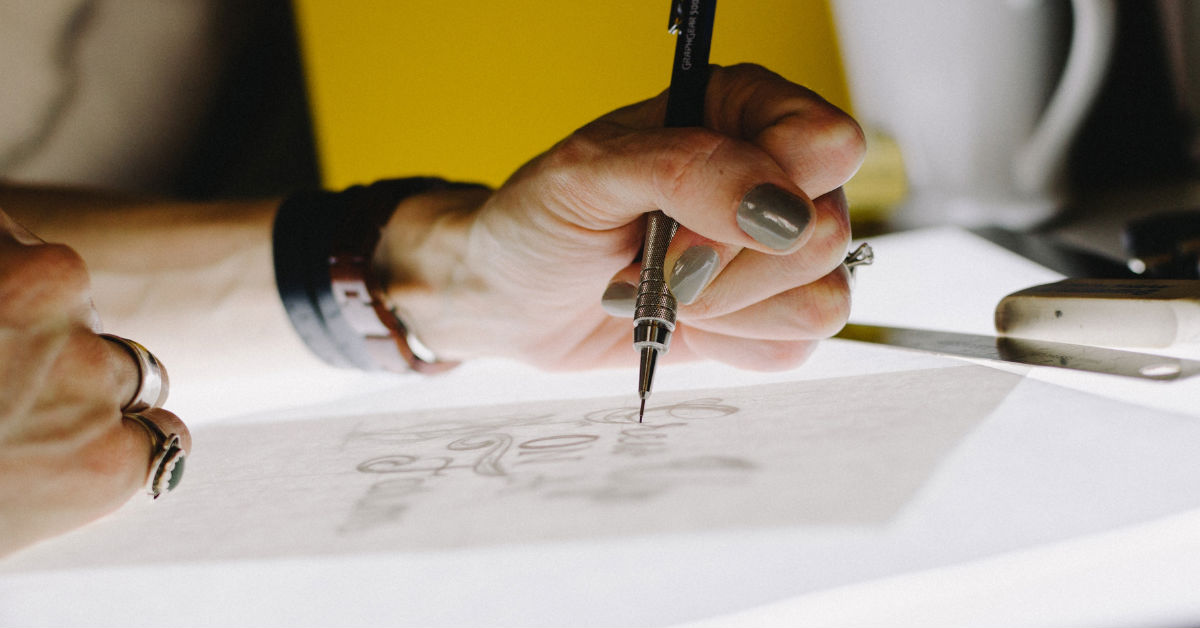 Images, generally, have a stronger impact than words. Using an image on your landing page can stimulate emotional reactions from prospects. And yes, emotional reactions are good. In fact, if you can trigger a positive emotion, a customer is 7 times more likely to convert.
Besides emotions, a beautiful image enhances the aesthetic value of your landing page, making it more visually soothing. Make sure to use high quality and relevant images. If the visuals don't make sense in your landing page, your prospects will get confused. And we all know that a confused prospect is a lost prospect.

7. Cut Down Distractions
It's important that your landing page serves one unique purpose. Anything in your design that doesn't directly contribute to achieving that same purpose should be removed from your page. And that includes links or navigation bars.
Distraction is anything that deviates your prospect from completing your desired action. If the function of your landing page is promoting an online course, don't include links to your blog post.
Links to other parts of your website are distracting. Some would think that traffic is traffic but that's not quite right. Each campaign should earn its own traffic.

8. Landing Page Design for Mobile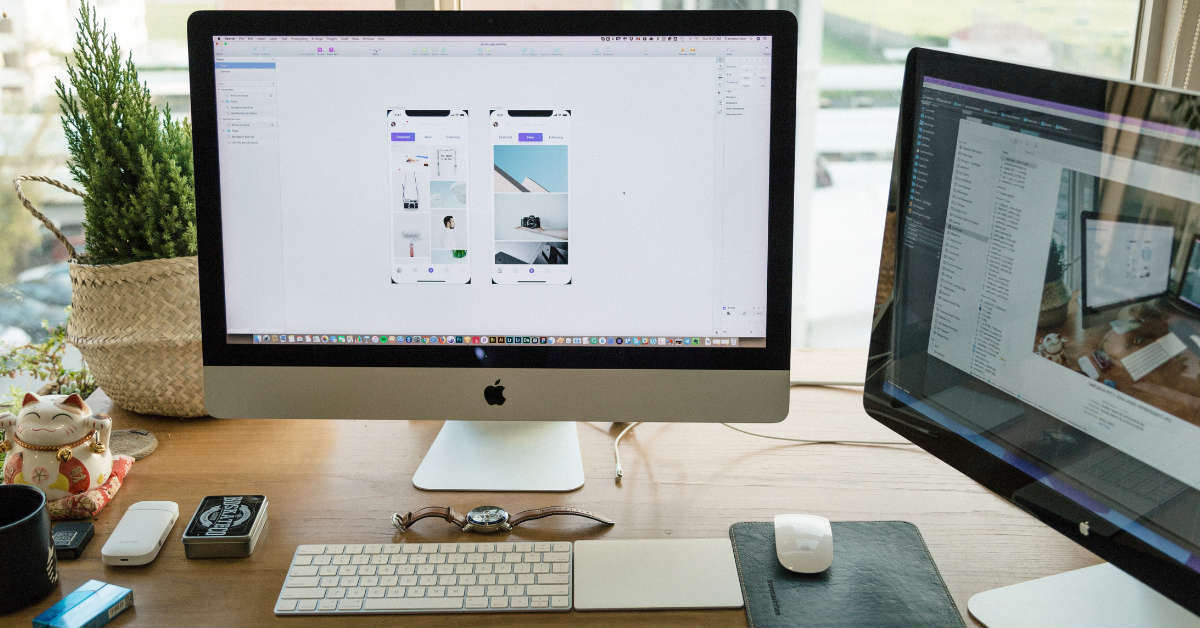 By now, it's pretty obvious why you shouldn't overlook mobile design. You simply don't get to choose the device your prospects use. Mobile optimization is crucial for your landing pages just as it is for your website.
Make sure your landing page design is responsive and loads right on mobile devices. A high converting landing page is a page that looks great, loads fast, and offers a remarkable experience on any device.

9. Include Visual Branding
It's very important to keep your brand at the top of the minds of your prospects. Remember that most of your future customer don't know your company or brand yet.
Also, keep in mind that traffic can come from all traffic sources, including ones without context. If a prospect clicks on an ad on Twitter, they most likely don't know who you are.
It's important that your landing pages include your logo and reminders of your brand. Don't make your logo or brand the center of your design. Just make sure it's in a strategic placement that people can't miss.

10. Make Your Headline Impossible to Miss
Besides the overall feel of your landing page design, your headline is one of the first elements that grabs people's attention. It's the very first text they read. Remember first impressions? The headline plays a huge role in making a good first impression.
It's important to understand that the headline is more than just text. Your headline structures the layout of your page. It helps your readers skim through your landing page easily.
Think of including subheadings as well if you have long text. They are the backbone of your landing page design.

11. Be Consistent
You need to be consistent in two ways. First, your landing page offer should match your ad's promise. And second is visual and brand consistency
Visual consistency is all about maintaining a layout that your prospects and customers are familiar with. Consistency in your landing page design harvests brand awareness. If people see your landing page design multiple times, they will remember you.
Now, this is not about having the exact same layout in all your landing pages. Feel free to get creative in your designs, but make sure to include elements that remind people of your brand. For example, putting your logo in the same place, or using common colors in different landing pages.

12. Establish Trust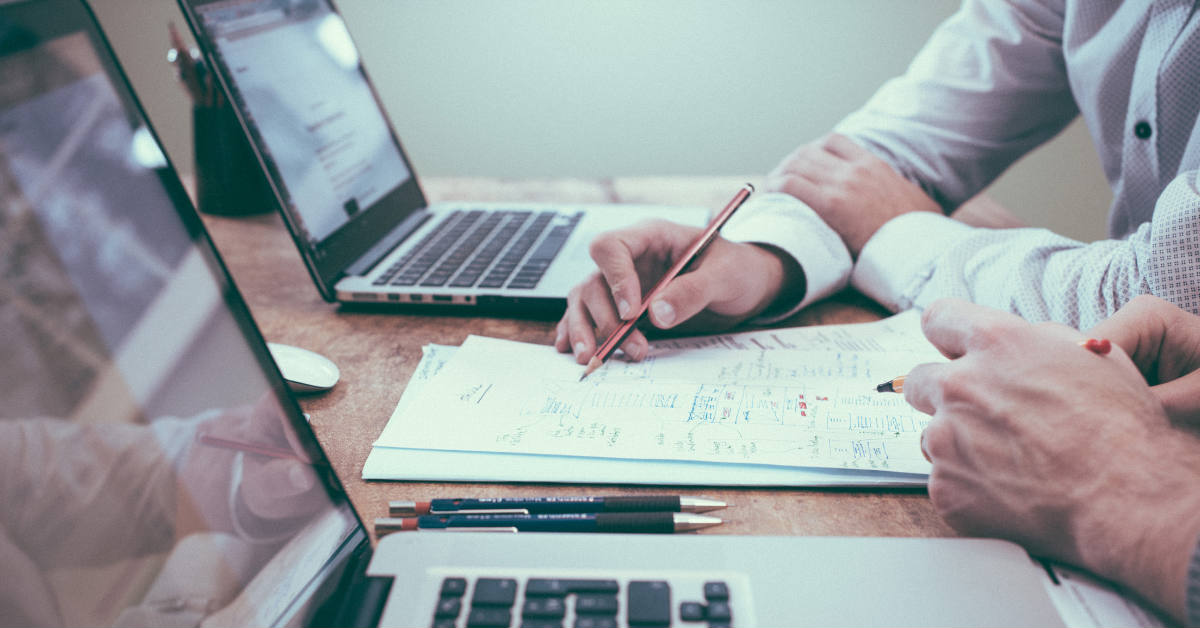 Landing pages are generally your first contact point with your prospects. More often than not, people who visit your landing pages don't know anything about you or your business. And that is why your landing page should inspire trust and credibility before anything else.
Do you know what people blindly trust? Other people's reviews.
If you want people to trust you and your business show them what other people say about you. Social proof is a great way to get indecisive people to convert.

13. Use Video or Gifs
Videos and gifs are like glitter to landing pages. They add a fun element to your page.
Videos are known to increase engagement in general. Their ability to stimulate emotions and their entertaining nature make them irresistible. In landing pages, videos can increase your conversions rate by 86%.
Keep in mind to include a video or gif that's highly relevant to your landing page. Don't add videos for the sake of entertainment. Your video should add value and showcase your value proposition.

14. Add Scarcity Elements
The fear of missing out can serve as a great motivator to take action. Adding scarcity elements to your page pushes people to act fast.
Many times, we come across a webinar that we want to attend or an ebook that we would love to read but we just leave it for later. We all know that later never happens. And this is why timers and one time offers are great.

15. Run Tests
The more experimentation you run on your landing page design, the more targeted your page will be.
Following what works best for other people is not enough. What matters is finding out what works for your own audience. And the only way to get there is through A/B testing.
Create various versions of your landing pages with subtle differences. Make sure to A/B test one element at a time. Gather as much data as you can and continually optimize your landing page for better results.
Conclusion
A big portion of the success of your online business today relies heavily on the experiences you give your customers. People these days care more about how you make them feel rather than how much value you bring them. And it's vital to adapt your business to this technological condition.
The way people experience your landing page will decide how likely they are to sign up. And a good customer experience starts with a delightful landing page design.
A clean and graceful design is your way to win your prospects hearts – and emails. So stop wasting time and leads and start investing in the makeover of your landing pages.
People make decisions based on looks more than you think. And you won't comprehend that until you see your conversion numbers rise up. We've seen it with our clients and you can be next.
Your landing page design revamp is only a click away with Penji. The way your landing page looks matters today more than anything else. And we can help you make it look better than any of your competitors'.