"Design can be art. Design can be aesthetics. Design is so simple, that's why it is so complicated."
These were the words of the great Paul Rand, the art director and graphic designer responsible for the logos of big players such as IBM, UPS, Inc., and NeXT. Truthfully, only the real graphic designers know what it takes to make a simple yet complicated, aesthetic design. For businesses, however, it could be challenging to find a graphic designer. But thankfully, this guide will tell you where, how, and why you should find one.
You don't even have to look further, Penji is a hassle-free graphic design service with a proven track record. Being in the INC 5000 list, this on-demand graphic design company is giving companies a double bang for their buck. Read on to find out about Penji and where else you can hire graphic designers online.
When Should You Look For A Graphic Designer?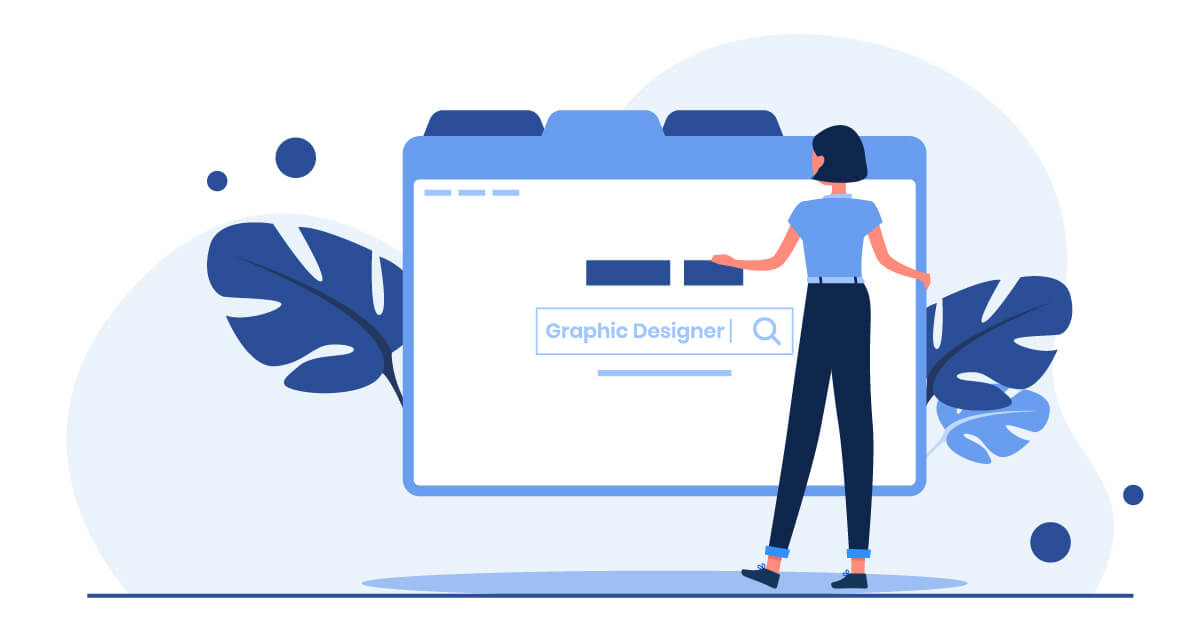 You're probably not satisfied with the images and visuals your company has. They may have changed, and the visuals don't reflect those changes, or maybe you've never even had a true brand or identity for your company. If you find yourself lost in the sauce when it comes to creating insightful visuals for your company, it is definitely time to start looking for a graphic designer.
Go through this checklist of questions to assess your graphic design needs.
Do you post often on social media?
Do you require something to be designed on a daily basis?
Are you unhappy with the quality of the graphics representing your brand right now?
Do your content/posts get little to no engagements?
Is there inconsistency in your brand? (Example: Business card having a different color or logo from everything else)
If your answer is mostly yes, it's time you need to get professional graphic design help.
Understand Different Types Of Graphic Designers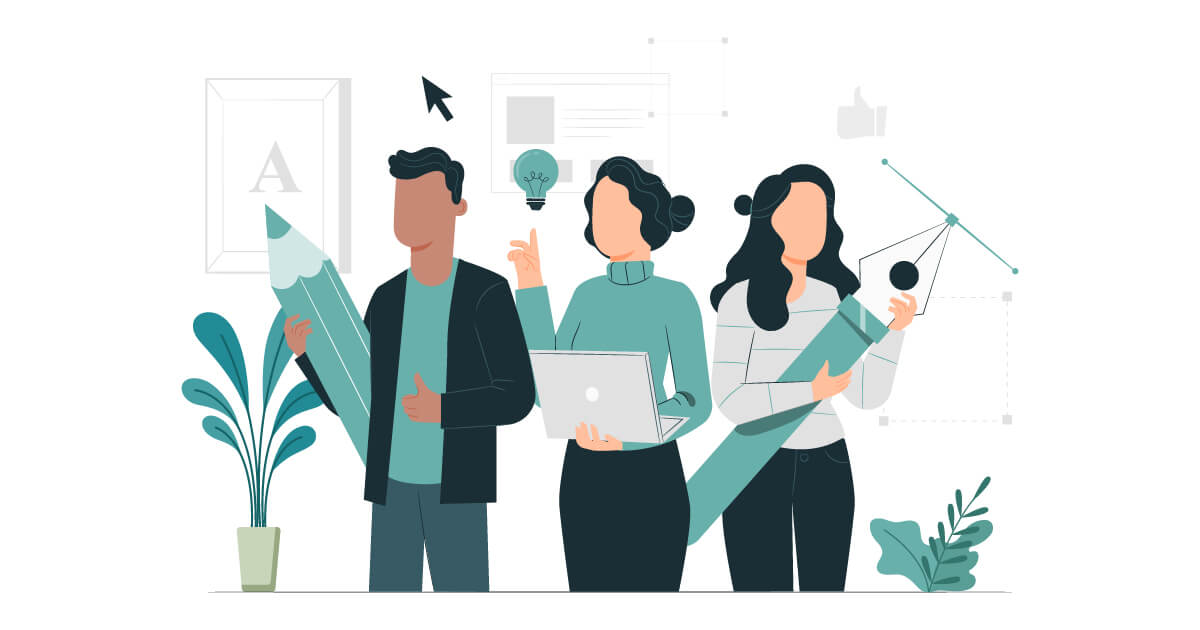 A common mistake that people often make is hiring a general graphic designer and thinking they can take on any project. That's like asking the plumber who usually fixes your sink to also build you a new roof. There are different types of designers, each come with their own specialty.
The term "designer" in the graphic design world is very broad. Designers can specialize in things like web and app design, logo design, identity, and brand design, even packaging designs. Acknowledging the types of designers can lead you to find the perfect designer for your project.
A logo designer is particularly good at designing logos. An illustrator can also design logos, but they're better off working on character and model designs. A web and app designer specializes in designing websites and UX/UI projects and will likely do a miserable job at everything else.
Knowing what skillsets you want to add to your team is crucial when trying to find a designer. So make sure you evaluate your own needs first before bringing someone in for an interview.
Here are some of the common types of designers, each specializing in a specific field of graphic design.
Packaging Designers
Motion Designers
3D Graphic Designers
Art Directors
Logo Designers
Brand Identity Designers
Web Designers
UX Designers
Penji has a diverse team of designers ready to take any design project. Discover the visuals created by our team of expert designers.
Freelancers Vs In-house Designers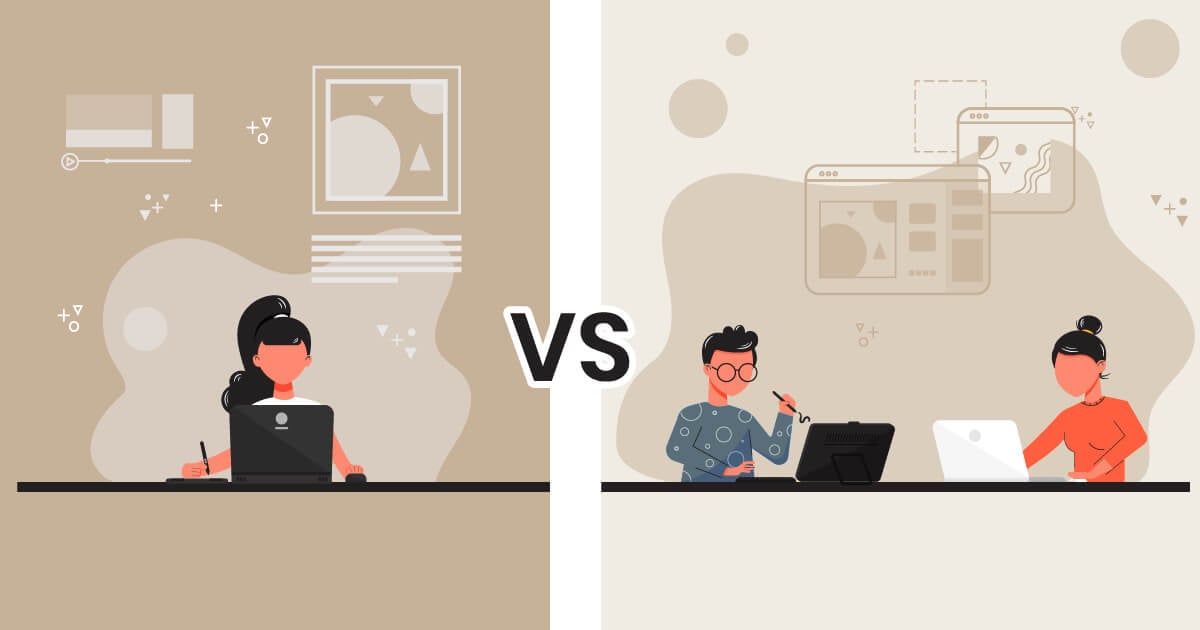 Pro of hiring freelancers
Designers could work as "freelance" or "contracted" artist. Freelance designers are typically designers who work for themselves and aren't necessarily attached or committed to one particular company or employer. Freelance graphic designers are amazing for companies who need a quick and easy, one-time project completed. And the cost of hiring a freelancer on a project to project basis is fairly low compared to bringing somebody on full time.
Cons of hiring freelancers
The downside to hiring a freelancer is the time commitment. You will spend a lot of time communicating, going back and forth, and handling payroll for them. Essentially, you're also taking on a part-time job as a project manager and working alongside your freelancer.
Pro of hiring an in-house designer
On the other hand, hiring an in-house designer can greatly improve the productivity of your organization and lets you crank out both the quantity and quality of design that you need. Hiring an in-house designer is particularly important if most of the design projects they work on are centric to your brand and only someone who understands the company's culture and values can translate them in a design.
Cons of hiring an in-house designer
The obvious con would be the cost. Although invaluable for a team that requires the level of care and attention of an in-house designer, the cost can be substantial, particularly for a startup or new company. You'll also need to make sure you have the volume, need, and creative work readily available for them to work on, otherwise they'll get bored.
Not Sure Which Designer You Need?

It's perfectly normal to not know the answer. Oftentimes, you have a lot of design projects that need to be done, and you really do need one designer on the team to be able to take on a wide variety of design projects. There is a service that lets you try working with different types of designers to get a feel for the kind of work each one can bring you.
If you're unsure which talents to bring on board, I recommend giving service like Penji a try. The company offers on-demand graphic design help at a flat monthly rate. You can submit as many projects as you want, experiment with logos, web designs, app designs, flyers, etc, without the risk of hiring and firing someone just because they're not a good fit. It's only $369/m so it's a pretty affordable option to get your feet wet first and also get a few projects done while you're at it.
Why On-Demand Graphic Design is Better
On-demand graphic design is gaining traction these days. That's due to the convenience and quality it offers. Aside from these two essential benefits, here are other benefits of on-demand graphic design services:
Fixed Monthly Rate
Hiring graphic designers would mean paying them approximately $24.21 per hour. Annually, that's $50,370 per year! Penji, for example, has pricing plans as low as $399 per month that offer unlimited designs and revisions. If you do the math, that's $4,788 per year. Now, how's that for graphic design savings?
Branding Consistency
It's crucial to have consistency across all your channels. Take this Warner Brothers' brand identity consistency from Pentagram, for example. By having a consistent identity in your website, advertising materials, social media, and more, you're attracting more users toward your brand. Overall, this encourages brand trust.
According to a 2019 Edelman Trust Barometer Special Report involving 2,500 respondents, 81 percent of them ranked brand trust as one of the most important factors when choosing a brand.
Copyright Ownership
Getting customized designs is one thing. However, getting customized designs with full ownership is a privilege for brands! Contrary to stock images and templates, businesses are limited when it comes to using them commercially. With on-demand graphic design companies, you get full copyright ownership.
Quick Turnaround
Another important reason why hiring on-demand graphic designers is better is a quick turnaround. In most cases, drafts are ready after 24 hours. For more complex designs, designers submit them within 48 hours.
Scalability
Cloud-based services such as on-demand graphic design companies are made for scalability. Since users are on a subscription-based model, users can cancel, upgrade, downgrade, or resubscribe anytime they want. Depending on how the business is going, entrepreneurs can adjust their expenses depending on their needs and business progress.
Unlimited Revisions
While huge corporations may be able to spend a fortune on logo designs, small businesses can't. This is why on-demand graphic design services are suitable for startups and small businesses as they don't have to shell out extra for revisions. Aside from unlimited designs, they get unlimited revisions — at no cost — as well.
What A Graphic Designer Does And Doesn't Do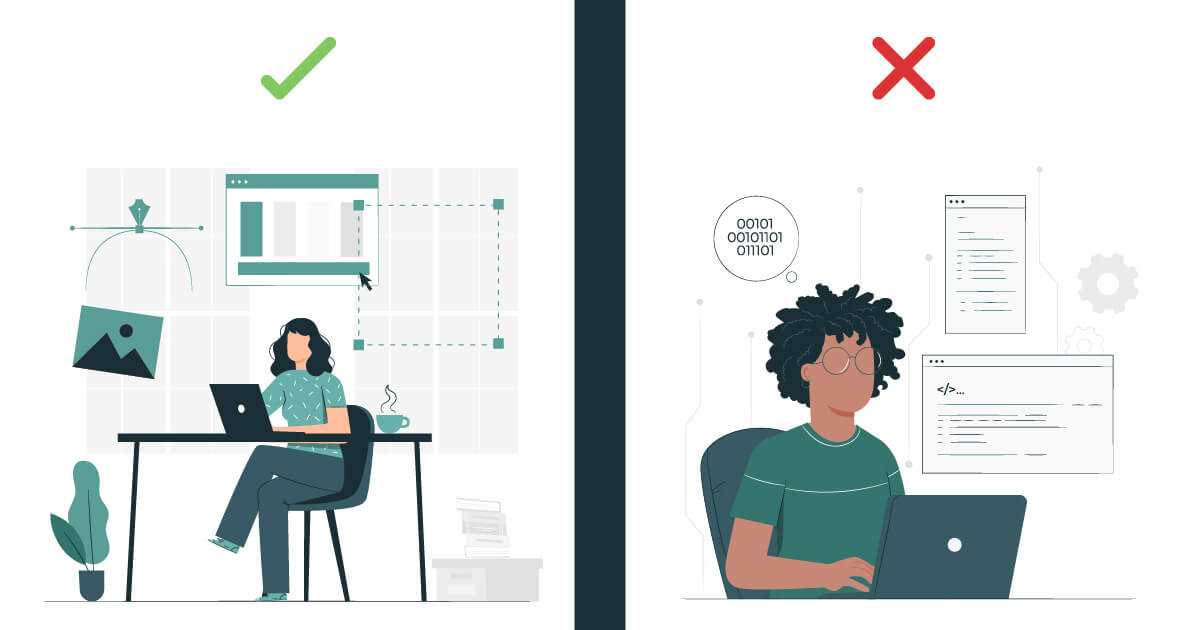 Before you hire one, you should understand what a graphic designer does and doesn't. They're there to support you for your graphic design needs. Not development, coding, sales, marketing, etc. Find a graphic designer that is focused on what they are good at.
So while a graphic designer can design a website for you, they cannot code it. They are also not responsible for shaping your brand identity. Though some designers may have ideas, they are not marketers. Most designers will also have an area of expertise, so play into their strengths. If you need a specific project completed like a logo, hire a logo designer that understands what you're looking for.
Where to Find A Freelance Graphic Designer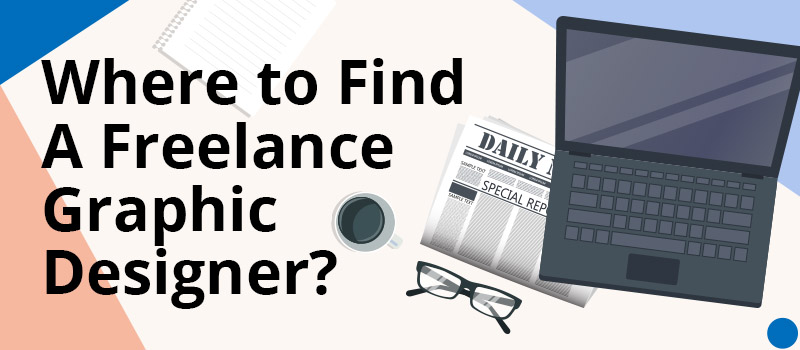 There's certainly no shortage of ways to find freelance graphic designers. You can create a job posting and list them online. You can just use a freelancer matching service like Freelancer, Guru, and Upwork. Or you can hire a company like Penji, where they provide the structure and management for the designers, and you only need to submit projects you want to be done.
To save you time, I've curated several lists of recommended websites each serving a different purpose. Explore the options below and choose the one that best fits you.
Best job boards: Great if you want to post the job, vet, and interview the designers yourself
Crowdsourcing: If you have just one or two projects and willing to pay a flat fee for the design.
On-demand graphic design: If you have a lot of design projects and only want to spend a set budget each month.
Logo designs: If you only need a logo designed.
One-time design projects: If you have a need for a quick 1-time design project for cheap.
Any of the crowdsourcing services
Create Compelling Job Posting
Just because you post online to find a graphic designer doesn't mean you will find the right one. There are those who just write job posting, and then those who write compelling ones that attract talents. I'll show you some quick tips and tricks on how to write a compelling job posting that will draw in only the cream de la creme. Here's a pro tip to writing award-winning job postings.
Write better headlines!
Don't write generic or boring job titles such as "Looking for a graphic designer". You can do better than that. Spend a little bit of time researching other job postings and see what people are using as headlines. And be creative when writing headlines, you don't want to get lost in the crowd. Sure, you're the employer and designers looking for a job should be flocking to you. But that's not who you're looking for, you're looking for talented designers to come to you, and that requires a bit of ingenuity on your part.
A good headline will have the following:
Clearly stating the exact position you're looking for
Benefits/perks of joining the team
Examples of bad headlines:
Designer needed. Apply now! (Self-explanatory why this one is bad.)
Looking for designer to join insurance firm (Yes, obviously. But what's in it for me?!)
Examples of good headlines:
Fast Growing Biotech Startup seeking Creative Director – Competitive pay + Health Benefits
UX/UI Designer Needed In B2B Healthcare SaaS Platform – Flexible Hours + Work From Home
If you were a talented designer with many options to choose from, which job opening would interest you the most? Of course, the one that's more specific and lists out the benefits right in the title.
Related resources: A complete guide to writing job postings that attract the best talents
Where To Recruit In-House Designers
Hiring a local graphic designer isn't too different from hiring a freelancer online, surprisingly. You'll still need to create a job posting and list them on popular job recruiting boards. You'll receive a handful of applications and will need to vet the application yourself. Then you will need to either schedule a phone or in-person interview with them to determine fit. And of course, there's the pay/benefits negotiation.
The one thing to keep in mind is to be honest/transparent about who your company is and what your company represents. You'll also attract better people with the right expectations when your job posting is clear, honest, and direct.
Secret To Attracting The Right Personalities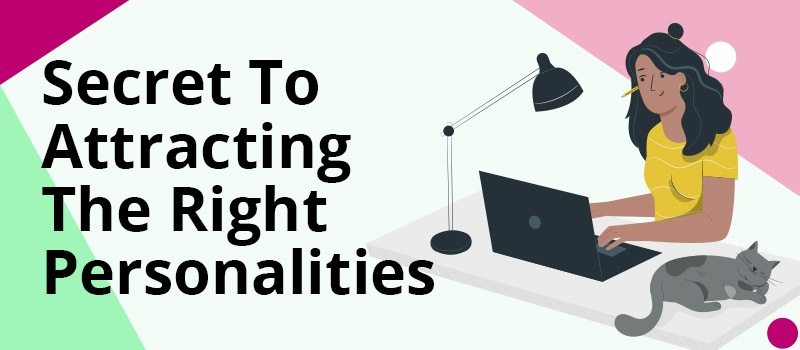 Graphic designers are creative and intuitive people. And they often seek a home that offers them the opportunity to grow as creative individuals. One of the easiest ways to make sure you're attracting the designers with the right personality, attitude, and energy is to make sure to convey your mission and values in the job posting.
Weeding out the bad apples
Another advantage of conveying your mission/values early on is that you weed out designers who really don't want to work with you. Your company culture, mission, vision, values, and purpose might not be a fit for everyone, and that's perfectly okay. After all, wouldn't you want to only hire people who share your values and are happy working for you?
Display mission/values on your website
Additionally, make sure that your mission/values are also on your website, especially in the About us section. Seeing the mission/purpose only on the job posting but not on your website often signals a red flag that you don't practice what you preach.
Things To Do Before You Hire (Avoid these pitfalls)
So you've gone through the entire vetting/interviewing process with either a freelancer or an in-house designer. And now you're ready to take the next big step – bringing them on board. As much as you want to go ahead and take the leap, take a moment to review the following checklist. These are the common pitfalls employers often make when they're too quick to hire.
Establish clear working hours: Make sure to discuss their exact working hours AND also any irregularities/expectations with them.
Discuss pay: Don't just assume they know how much they're getting paid. Make sure it's in writing, discussed verbally, and agreed upon.
Discuss benefits eligibility (if any): If there are benefits, discuss them and their eligibility. Again, don't assume. If no benefits are available, discuss if/when it will be available and what they need to do to qualify.
Ask if you're "Exclusive": If you need them to work exclusively for you full-time and you're NOT okay with them also taking on other clients, make sure to establish this here and now.
Communications guideline: This is particularly important if you're hiring a freelancer. Be clear with which platform you will be communicating with them on and set expectations on how long it should take for them to respond. You need them to be responsive and responsible.
Penalties for lateness/unresponsiveness: If you want to deploy this policy, make it known and transparent from the beginning. Don't hide it inside of your employee's manual or somewhere obscured.
Working With Your Team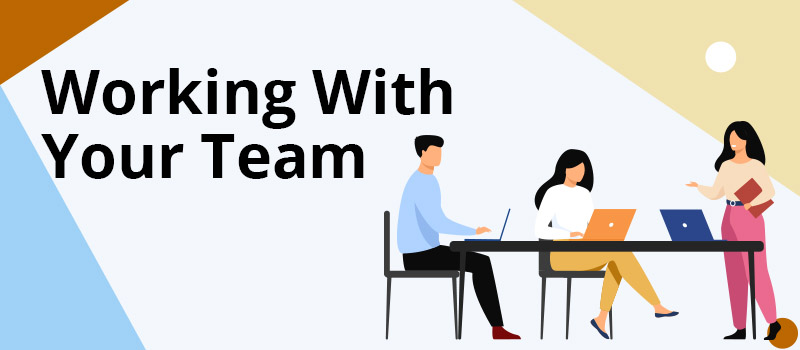 Now that you've officially hired your freelancer/in-house designer, it's time to discuss working with your team. When starting a project together, make sure to be clear and descriptive with how you want the project to be delivered. If possible, create a project brief containing all vital information and have a quick meeting to discuss your objectives together. This will avoid confusion and establish a standard for clear communication.
When possible, provide examples of what you like and what you don't like. This will enable your designer to get a peek inside your head. You know what you want, but not everyone is a mind reader.
Explaining Your Content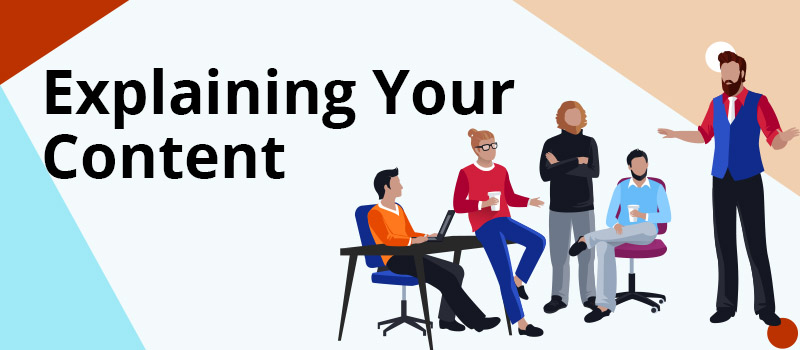 Graphic designers appreciate clients who know exactly what they need. Provide your team with a clear description of your mission, target audience, and brand guideline if you have one. When explaining your content and company, think back to what influenced you when you founded it. Colors, images, music, other brands that you like.
Anything that you have in mind for your design, like fonts, themes, and colors, give it to your designer! Even sending your designer things you DON'T like will be helpful. The more information you provide them, the more straightforward the design process will be.
Mistakes To Avoid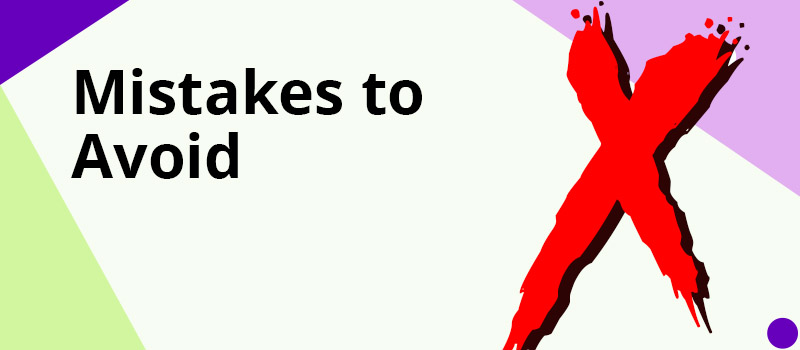 The thought of working with someone who isn't in your office to complete a project for your company could have you feeling a bit overwhelmed, maybe even underwhelmed. The biggest thing to remember is don't ever lose the line of communication with your designer. Avoid leaving emails from your designer unanswered. If you don't talk to your designer as often as needed, you won't be getting the designs that you ultimately paid for.
Communication is key when it comes to working with your graphic design team. Giving feedback to your designers means that you are 100% a part of the creative process. Use your unlimited designs until you are satisfied with your graphics and you can "feel" your brand. Best of all, you'll avoid some major branding mistakes.
How to Submit a Design Request with Penji
Now that we've established that an on-demand graphic design service such as Penji is the best choice, here's how you can submit your first design request.
Create
After signing up with Penji, you'll be given access to our dashboard. This is where you'll submit design requests and communicate with our designers. Click on the +New project button.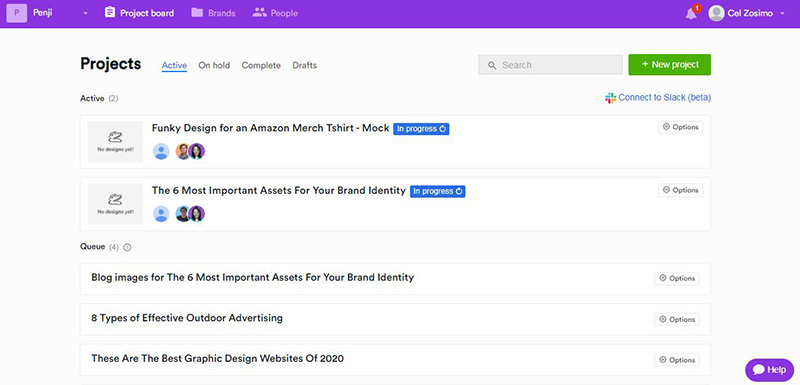 You'll find a box where you need to type in a name for your project. Then select the design category using the drop-down menu. You can also do it by typing the design type and clicking on the appropriate category.
Fill in the form with the project description. You can attach files or links that you want your designer to use as references. You can also use royalty-free images from our selection. Click on Next.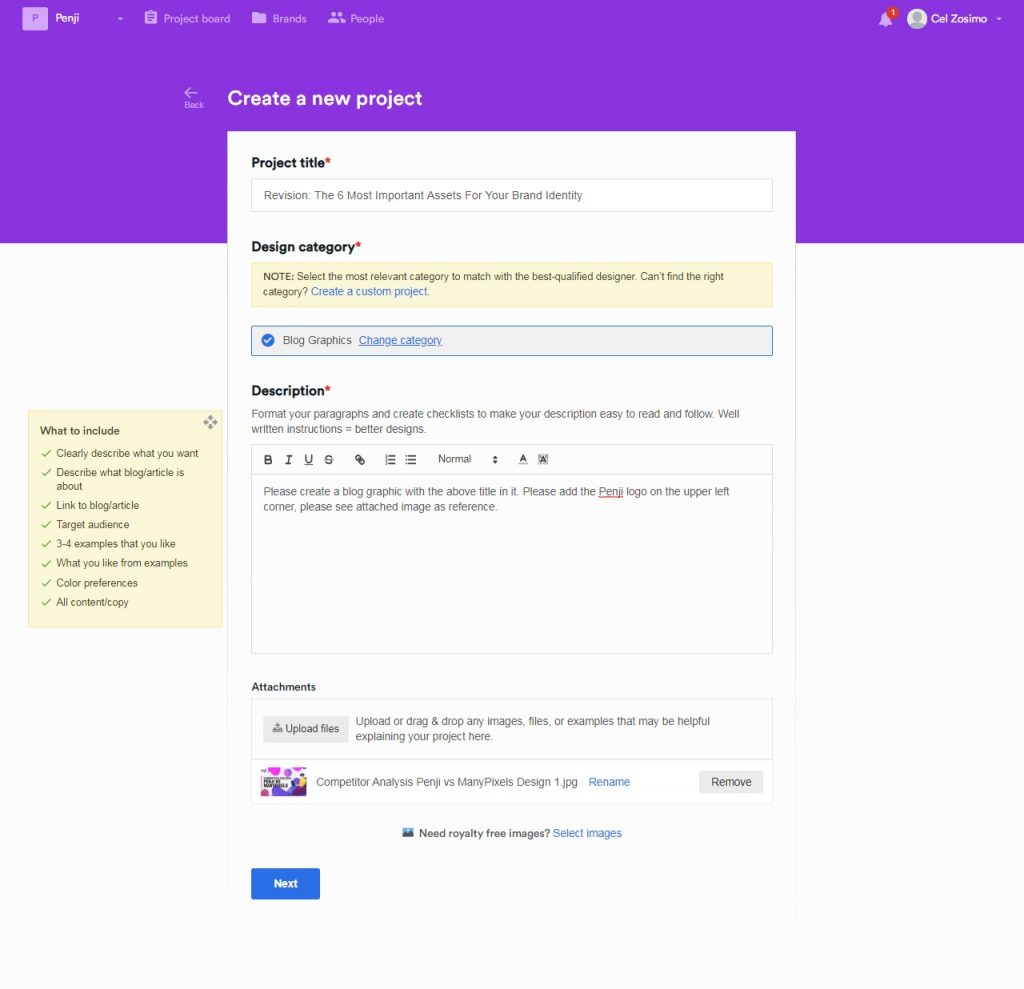 Choose the level of customization. For those on our Team and Agency plans, you can send requests for custom illustrations. The file deliverables is the file type you want our designers to make your design.
The Associated brand is a folder you create that will store all your branding assets. This way, you only need to click on the folder next time you want to request for a design that needs to include your logo, color schemes, and fonts in them. Click on the Create project tab.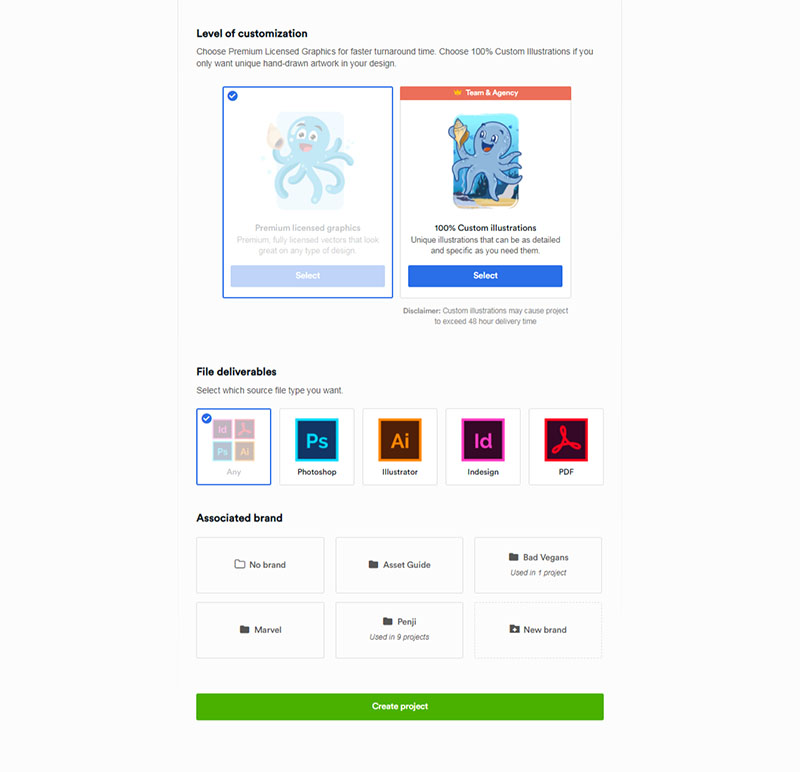 The image below shows you what the dashboard will look like after the above step. Your project is now in progress and will systematically be assigned to the best designer for the job. Notice the comment section on the lower part of the dashboard. You can type in additional instructions for the designer here.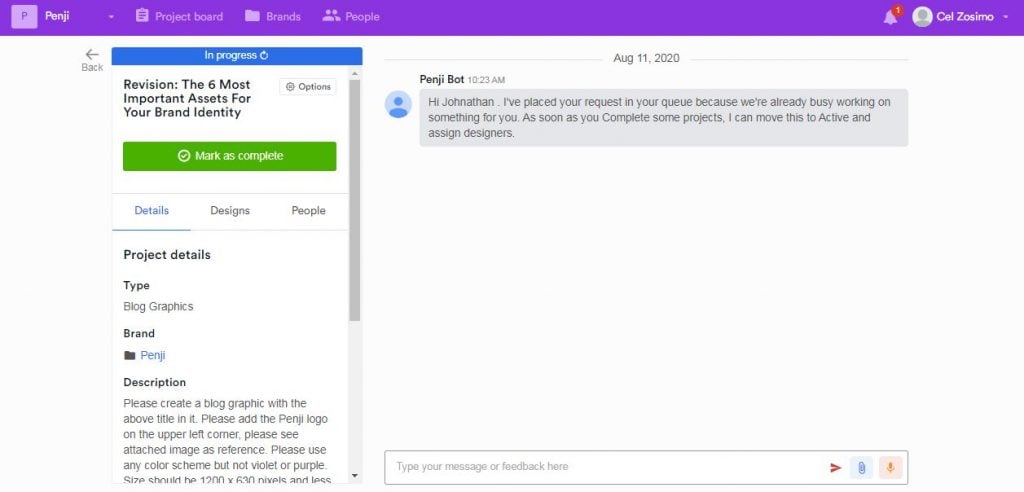 Review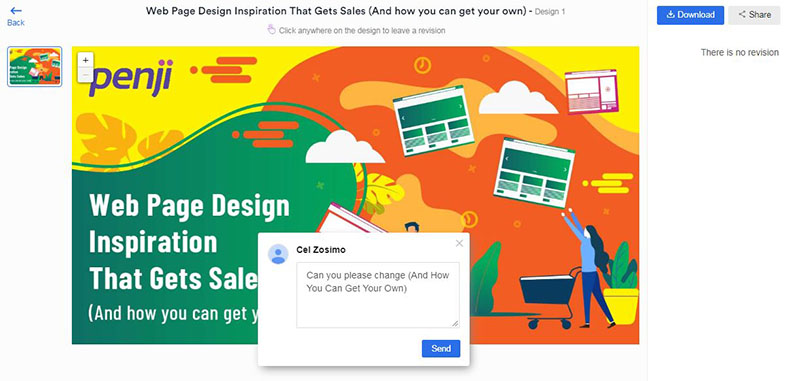 After 24 to 48 hours, you'll receive the first draft of your project. Review it and leave feedback, if possible. If you want something changed, just click on the image. Direct the pointer to where you want the changes made and leave a note for the designer.
Remember, you can send as many revisions as you'd like. We won't stop until you get a design that you'll be happy with.
Download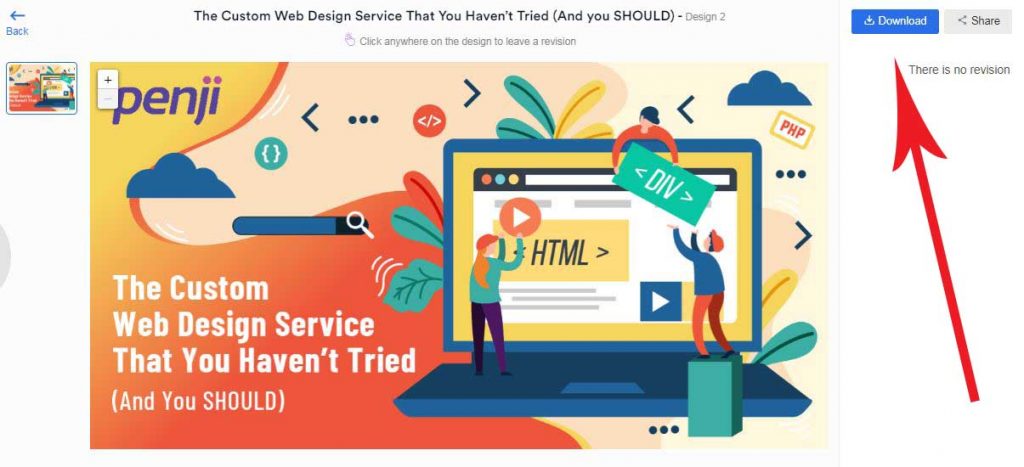 When you're happy with the design, it's finally time to download it. Click on the Download button, and the design will instantly be downloaded on your computer. You can now send in your next design request.
Watching The Magic Happen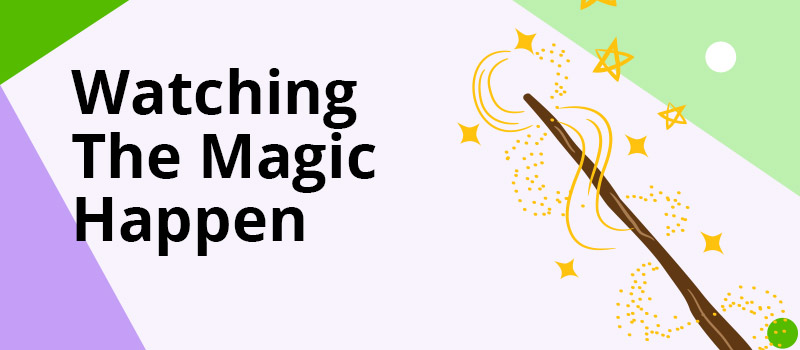 After you've given the reins over to your graphic design team, it's time to watch your company's success skyrocket. The internet is heavily used for easy marketing and exposure, and companies like yours should be taking full advantage of that! When you find a graphic designer, they can help take the information that your company is giving out, and make it more interesting to your customers and potential clients. Having an established brand will help you on all social media platforms when publicizing your company and will provide audiences the vision of your company, every time.
Penji is the most suitable graphic design partner to realize your vision. Don't compromise on price and quality by hiring a graphic designer that charges a low rate. By subscribing to Penji, you won't have to worry about mediocre design or an unreliable designer. There's always a designer ready to take on your project and produce a high-quality visual every time.
Get started on a Penji subscription today for only $499/mo on the Team plan. It's value for money because you get access to all design requests. Plus, you don't have to worry about hourly billing or contracts, because with Penji, those don't exist. What you need to do is sign up and pay a flat rate monthly, quarterly, or annually. It's all up to you! Sign up now and test the platform for 15 days!