So, you've been approved for Merch by Amazon. Congrats! Now, what's the next step? If you're a go-getter entrepreneur who wants to start earning right away, it's time you start picking niches to target. This factor will largely affect the types of Amazon t-shirt design you'll be offering, as well as your overall marketing approach.
Whatever niche you choose, it's all about researching, testing the market, and adjusting your strategy as needed. We have a lot of Merch by Amazon clients here at Penji and you won't believe how varied their design requests are!
Below, we listed different topics and niches that you can focus your Amazon Merch designs on.
Let Penji help you bring your ideas to life! Use code "MERCHDESIGN15" for 15% Off your first month! Check out our plans and sign-up today for a 15-day risk-free trial.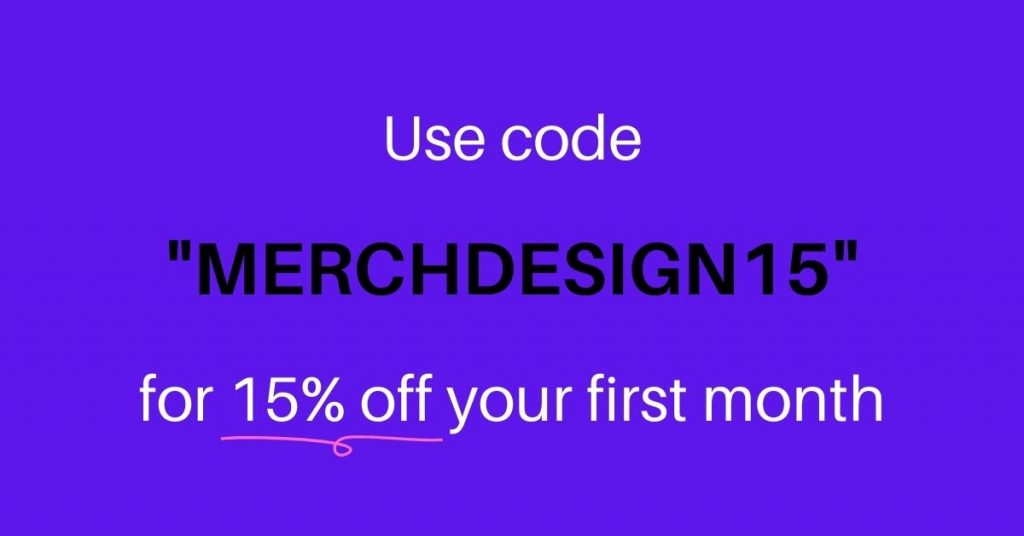 1. Target Marketing
Before you begin the design process, you have to think about who your customers are going to be. One of the most important steps of design research is figuring out who is going to wear these t-shirts that you're trying to sell. Targeting a specific audience allows you to focus your attention on a market that is more likely to purchase from you.
Research what your competitors are doing and try to find a niche that they may be overlooking. Choose the demographic that you want to target. Will moms be purchasing your t-shirts? Or college kids? Or maybe young entrepreneurs living that #startuplife?
Here are a few things to keep in mind for target marketing t-shirts:
It's much easier to come up with t-shirt design ideas when you know exactly who is going to wear it.
You can have more than one niche market, especially when it comes to Amazon Merch.
The idea is to be able to focus on each market individually. It allows you to narrow into each market to create something they will really love, and eventually purchase!
2. Pop Culture
If you keep up with memes or celebrity news, you'll come to find that there is always drama. Take advantage of the hype and look for key phrases and imagery that are being thrown around. Of course, you must stay within Amazon's guidelines. You can't use celebrity names or their logos. But, as an alternative, you can use quotes or phrases referencing specific events.
Potential customers will choose an Amazon t-shirt design that they understand and is relatable. If someone is a big fan of a celebrity couple, they will follow the ups and downs of their relationship. Target your Amazon t-shirt design for this audience.
3. Holidays
Holidays are always a huge hit when it comes to t-shirts. Prioritize major holidays, such as:
Halloween
Thanksgiving
Christmas
However, you may also want to look into lesser-known holidays like National Doughnut Day and National Pizza Party Day. They're fun and it gives people a reason to celebrate!
When designing a holiday shirt, keep in mind what you want the customer to feel when they're wearing it. Is it holiday whimsical? Or perhaps it's a spooky holiday? Customers are going to want more than just "Happy Valentine's Day" across their chest. They want to be different and make themselves known. It's more than just a graphic tee, it's a representation of how they feel during a particular holiday.
Getting T-shirt design ideas faster than the actual design?

Not anymore. Get your custom designs created in less time than it takes to ship a T-shirt.

Submit design request
4. Motivational Quotes
There's no better way to spread positivity than with a good motivational quote. Whether you want to tell people to "Crush it!" or "Stay Humble, Hustle Hard", you can design multiple variations of each quote you come up with. You can create it with different typography and colors to hit your Merch by Amazon goals.
So, why do motivational and inspirational quotes sell so well? We'll never really know if someone's life was completely changed by a beautifully designed t-shirt that they purchased off of Amazon. But, there are many people out there that are focused on improving on their current self. They are the ones that will fall head over heels for a shirt that says, "Be a game changer."
5. Events and Conferences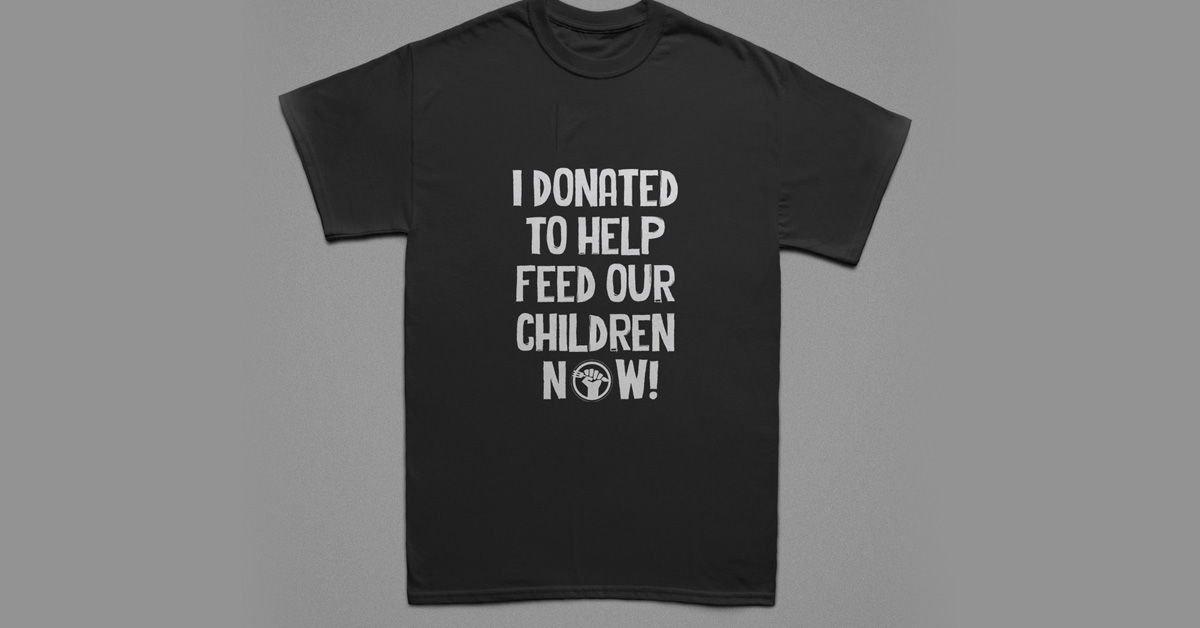 You always come back from conferences with new innovative ideas on how to approach your business. With the opportunity to meet influencers face to face, attendees are there to please. With today's business casual attire, networking will never be the same again. Though you must look somewhat professional, many conferences allow for a relaxed dress code, and you can design your t-shirts for that customer.
There are big events that happen every year that you can plan your t-shirt designs after. For instance, when you know the Superbowl is near, take advantage of the hype and design your t-shirts around football. When there's a big award show, base your design ideas around the theme.
6. Fitness
Fitness enthusiasts like to remind everyone that they are keeping up with a healthy lifestyle. This works out in your favor. They will likely purchase a shirt that says "Train Insane" and wear it to their next gym session.
Here are a few tips to keep in mind if you're planning to go o the fitness niche:
Fitness enthusiasts want to feel motivated by the clothing that they wear.
Whether they want to sweat through the shirt or wear it casually, the message is most important. They want to express their love for their lifestyle and project that image onto others.
There are few things more special than a transformation story. An Amazon t-shirt design that shows the positive progression of someone's lifestyle will do well. It speaks to the audience and is relatable.
The main objective is to stay healthy and fit, and when they purchase your Amazon t-shirt design, they will have a constant reminder of that.
7. Music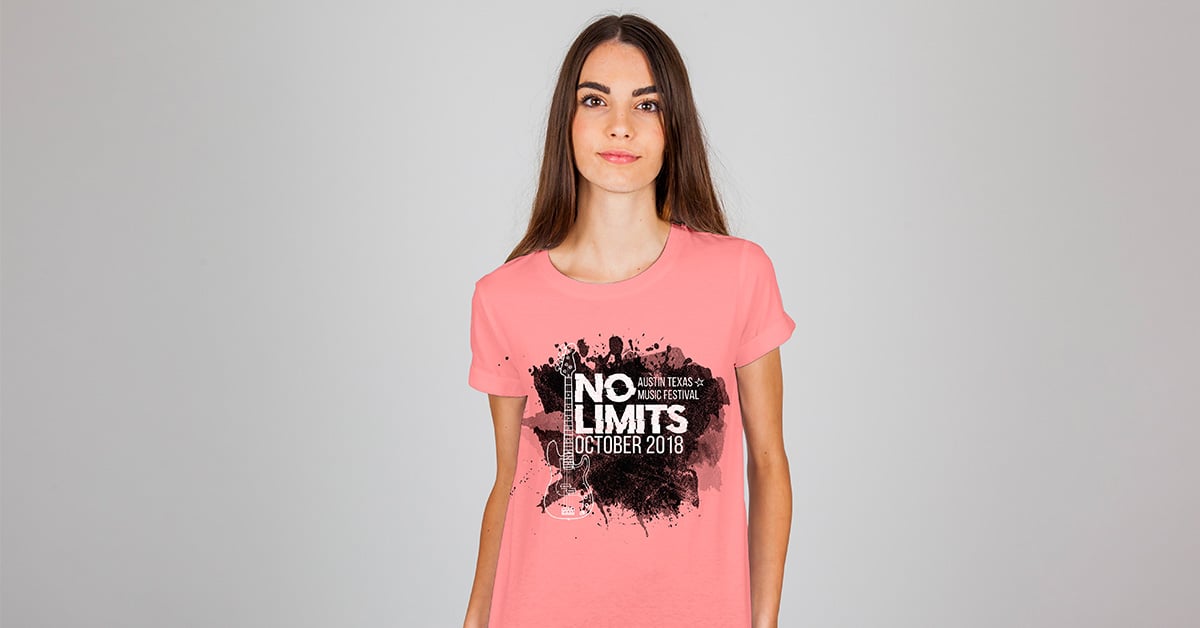 If you or someone you know is musically inclined, you'll know that it takes years of practice to be good at what they do. When someone is musically talented, they want to express themselves however they can. A t-shirt with a guitar may be appealing to a guitarist and a t-shirt with a piano may be appealing to a pianist. You may want to dive even deeper into the culture and come up with music puns that relate to other musicians.
If you don't want to go the instrument route, create t-shirt designs that represent a genre of music. For example, the electronic dance music genre has an incredibly large and tight knit fanbase. That audience is always in need of merchandise that represents their love for the music and culture. Do you know of big concerts or festivals coming up? Design t-shirts that are geared towards that market. Though you cannot use copyrighted material, your designs can hint in that direction.
8. Schools and Universities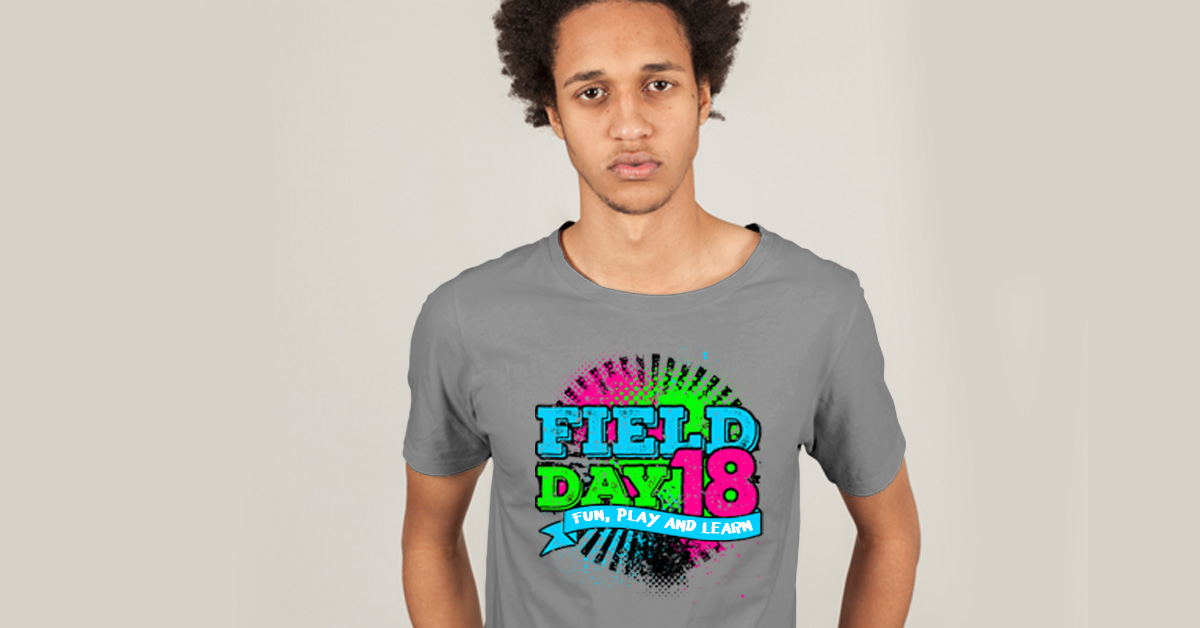 Going to college can be the highlight of someone's life. It's a brave new world for many and the culture is drastically different from other life experiences. Yes, getting a higher education is filled with lots of studying, but having a social life is a huge part of going to college. They are in a discovery stage in life where they are trying to find meaning to their existence.
Here are a few tips to keep in mind when targeting this niche:
College students are a great market to target. Their attire consists of mostly t-shirts.
Designs that nod at the college lifestyle will be a big hit. For instance, student loans is a hot topic. It is constantly on their minds and will continue to be for a very long time.
Students also have a desire to belong and express themselves. Whether it is a club or school sports, students will purchase the t-shirts to support their cause.
Sell shirts on Amazon that are specific to various types of college students to help them with self-discovery.
9. Clubs and Organizations
Have you ever been so passionate about something that you have to shout it from the rooftops? That's how millions of people feel everyday. Though they can't necessarily shout from a rooftop, they express themselves in other ways, like their attire. Sometimes a graphic tee is enough. Look out for groups that are incredibly passionate about their cause and design focusing on their niche.
If your goal is to reach a customer that is very involved in technology, they will be overjoyed to find an Amazon t-shirt design that reflects their passion. It's even possible that an entire club or organization will purchase the same shirt!
10. Humor
Don't underestimate the power of a funny tee. It's fun. It's interactive. You look like someone people can hang out with. People love humorous t-shirts. If you see a joke online, find a way to imagine it as an Amazon t-shirt design. Chances are, it will be a big hit and people will go looking for that specific Amazon t-shirt design. That's where target marketing comes in.
Some people are obsessed with cat humor so they purchase shirts with cats flying through space on a pizza. Other's like to poke fun at relationships with quotes like, "I want pizza not boys." Someone out there will find your t-shirt funny, so don't be afraid to take chances.
11. Life Milestones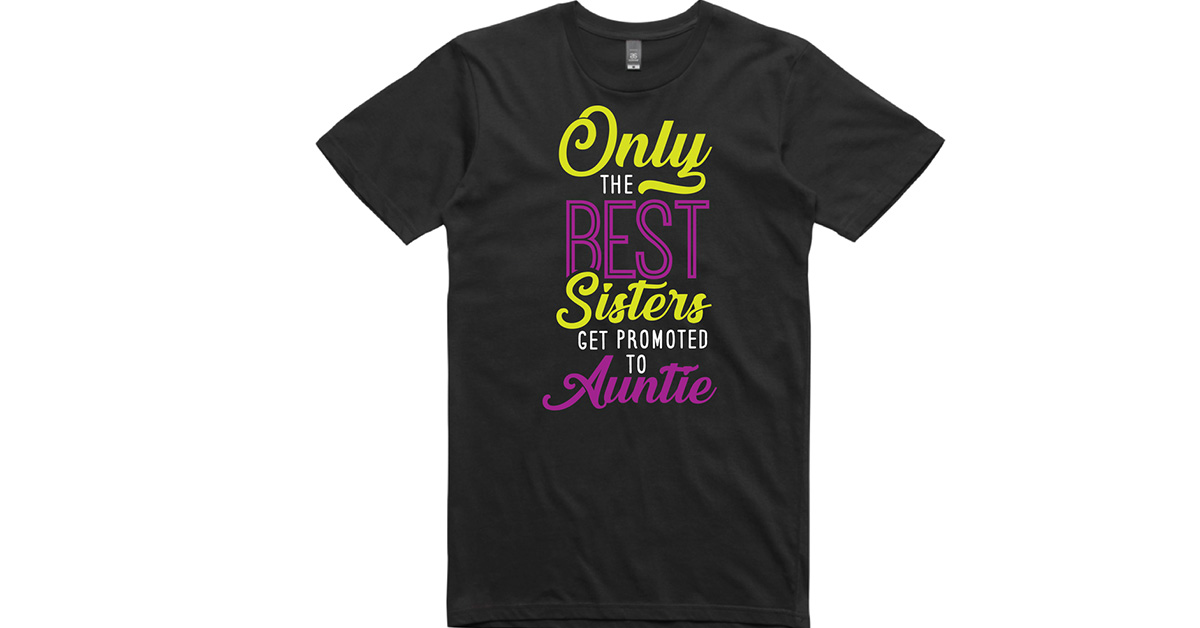 Is your best friend about to have a baby? They are so excited they have to tell everyone! T-shirts with graphics about having a baby and getting engaged are popular amongst those who are going through it. These types of graphic tee designs will never go out of trend. There will always be someone out there celebrating a birthday or having a bat mitzvah. Get creative with your designs to attract this audience.
Submitting an Amazon t-shirt design about a life milestone is very meaningful to the customer. There's no shortage in celebrations. Someone is celebrating an accomplishment somewhere, and your t-shirt design can make all the difference.
12. Occupation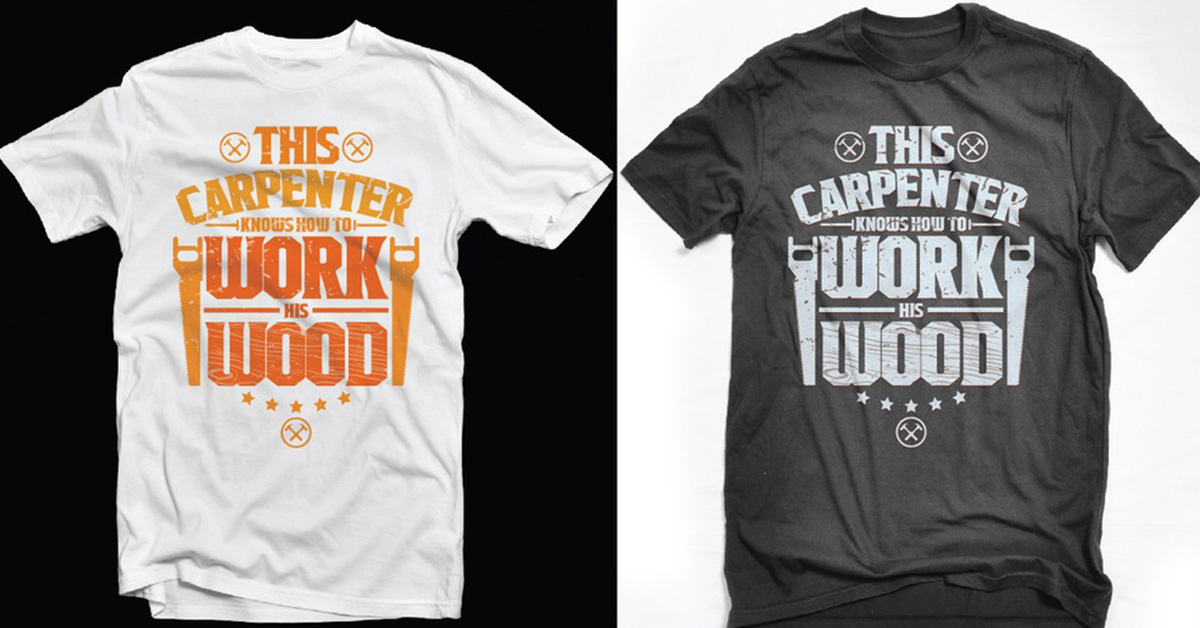 There are people out there that LOVE their jobs. So much so that they identify themselves through their occupation. This audience is proud of the work that they are doing. Whether they're graphic designers, nurses, or stay at home dads, they love what they do. Design t-shirts that speak to their work culture. T-shirts like that helps them connect with others in their industry. It's like an opening line for conversation. Instead of trading business cards, they can talk without the pressure and stress.
13. Geek Culture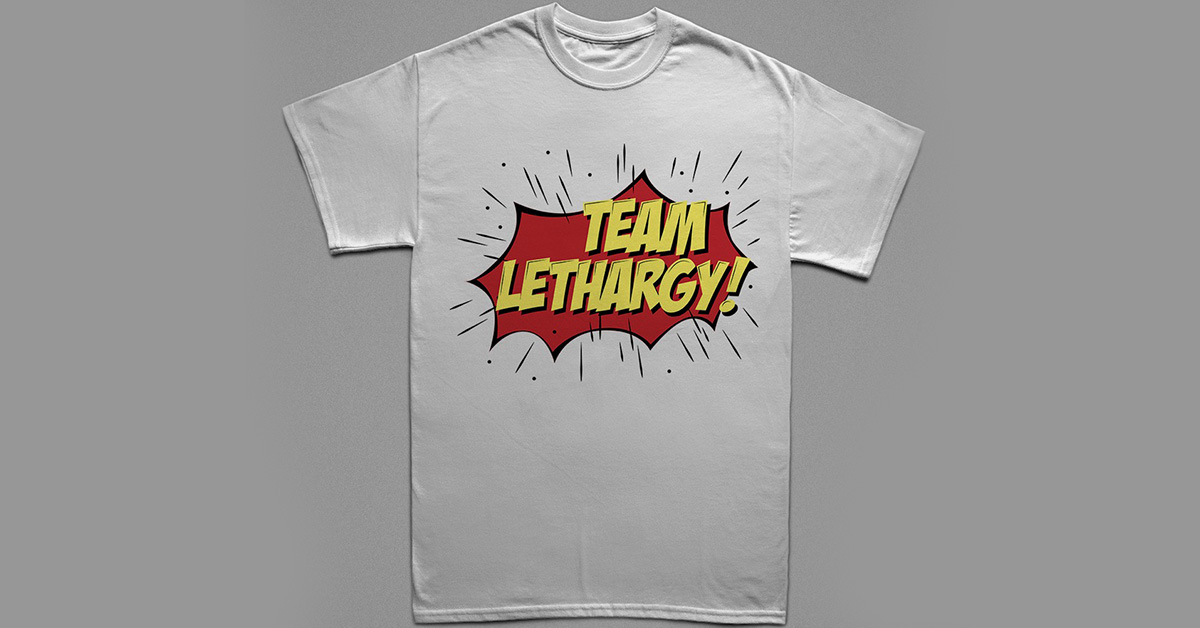 Are you into superheroes and villains? This market is very tight knit and growing everyday. They may have been following the lives of these fictional characters since they were in diapers. Others got into it by watching the movies. No matter how people are discovering this fandom, they are a loyal bunch. Your t-shirt designs will sell if you learn how to speak their language. Just remember that you won't be able to use any trademarked or copyrighted imagery for your apparel.
14. Animals
Cute animals go a long way. There are a lot of animal lovers out there and they would buy any merch with a cute picture of a corgi on it. Some are extremely in love with their pets, and others want to save wildlife. This market is passionate enough about animals to wear it on their clothes! They most likely collect other animal-related merch. Hoodies, t-shirts, long sleeve shirts, tanks, you name it. They probably have it.
Request a custom illustration of cute animals on the Penji platform. Check out the work our designers produced for our clients.
15. Food
No one really knows how the "foodie" revolution started. But, one thing's for sure. Foodies are proud of who they are. Some consider themselves taco connoisseurs, others can tell the difference between wine from 1987 and wine from 2015. Whatever the case, they love food. Love it enough to let people know any way they can. If someone loves tacos, they will purchase a graphic tee with tacos on it.
Submit an Amazon t-shirt design and you're going to have a foodie eat it up. The community is strong and there's no better way to connect than over a good brunch. There's no better conversation starter than a graphic tee with a picture of their favorite food!
16. Artsy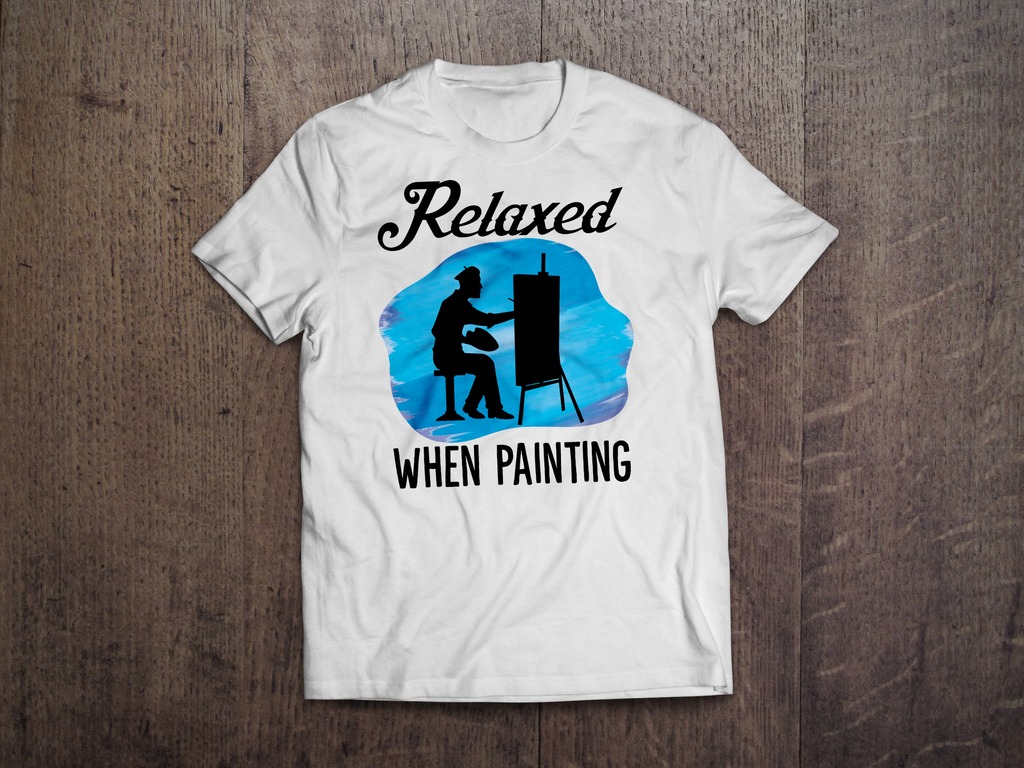 Treat your clothing like a piece of art! Better yet, design a t-shirt for the artsy types. You can't copy and paste an existing art piece, but you can incorporate design styles. Be abstract, or use pointillism, or even make it post-modern. Whatever you do, there is an art history major out there that will love what you create.
17. History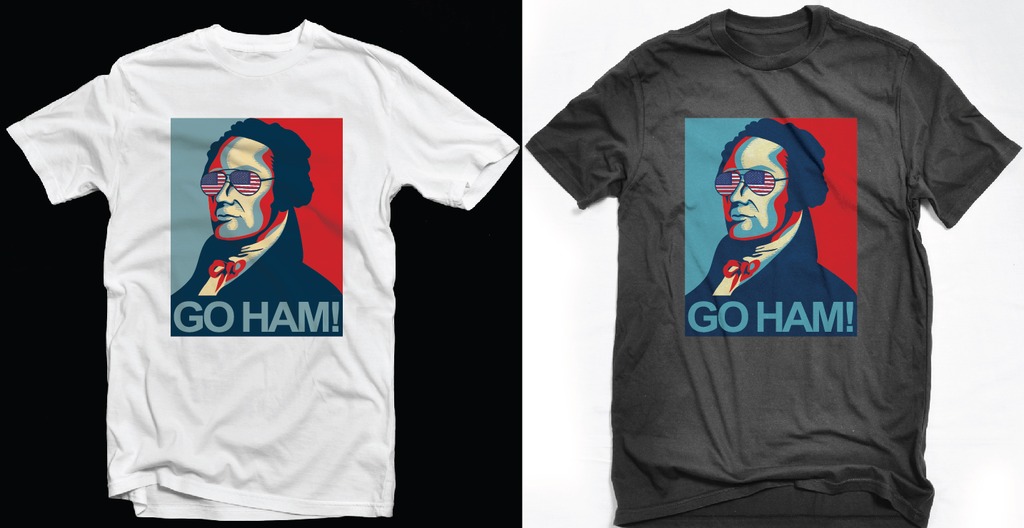 History buffs would love a shirt featuring their favorite topic. The key here is to keep your Amazon t-shirt design relevant for current day in some way. Whether Abraham Lincoln quotes are trending or you're trying to be punny, there's always a way to make it relatible.
18. Political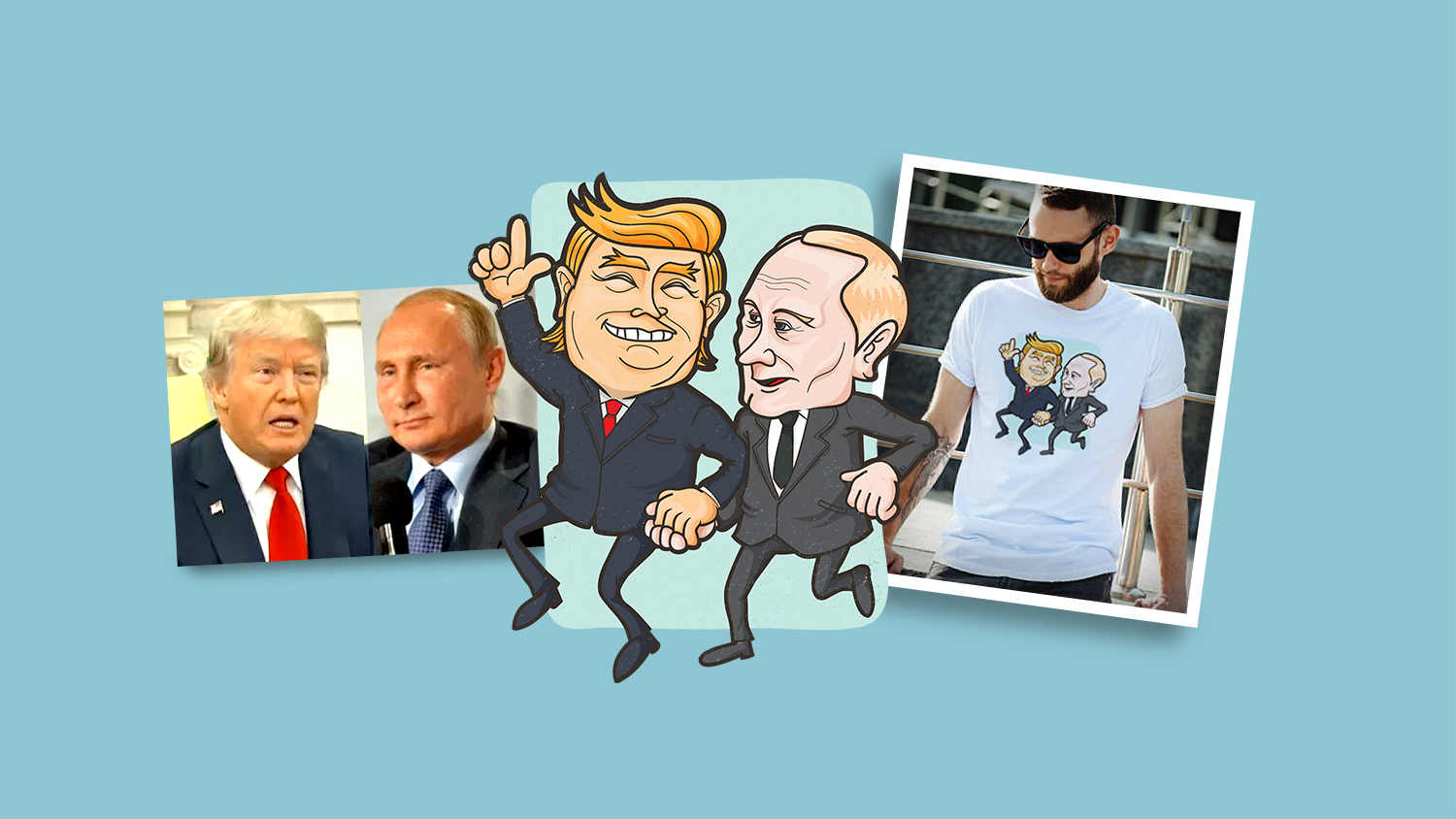 You have to be careful with this topic, but it's still possible to have fun with it! The key here is to stay positive when it comes to political t-shirt designs. If you're trying to do harm, this may not be the type of design for you.
19. Party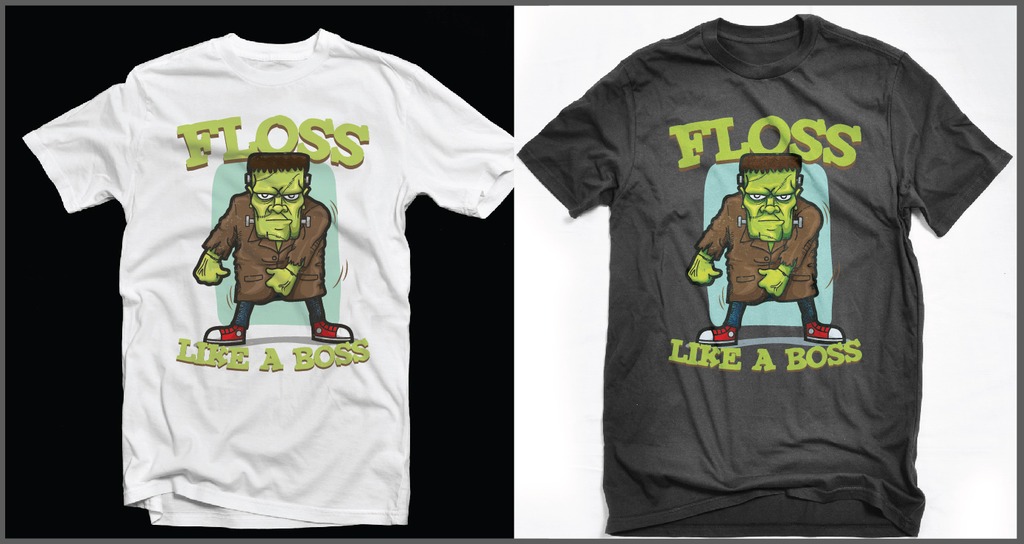 Who doesn't love a good party? Too many parties, not enough time. Your Amazon t-shirt design should emphasize on the fun, language, and graphics. Go to your next party wearing an awesome party t-shirt design! People will remember you as the one wearing the cool shirt. Be the life of the party!
20. Barbecue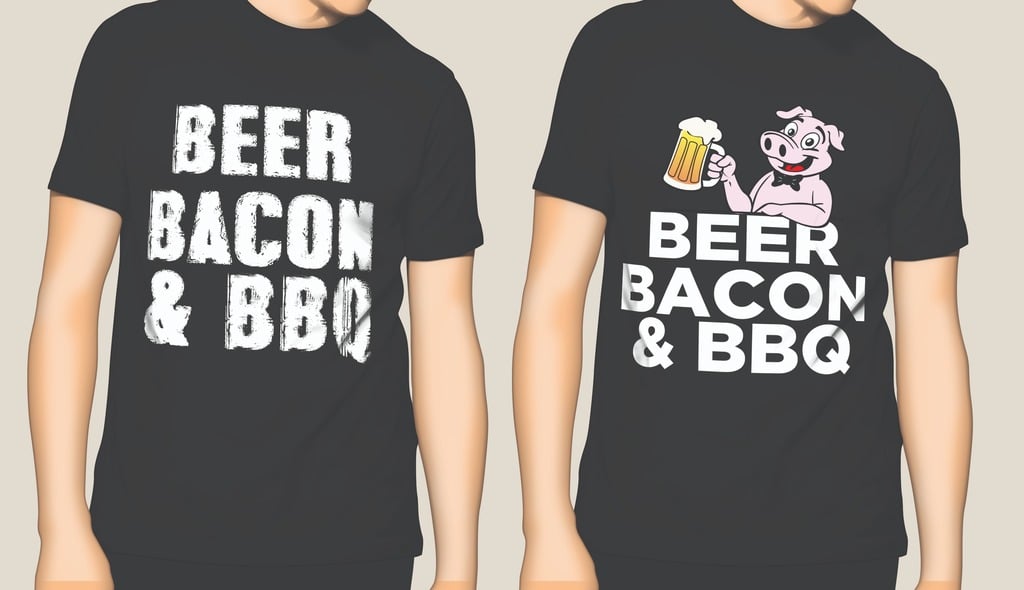 There's always that one friend who is completely obsessed with barbecue. They tell you that barbecuing is an art for and you'll never understand. Prove them wrong by designing a shirt just for them!
21. Non-profits And Charities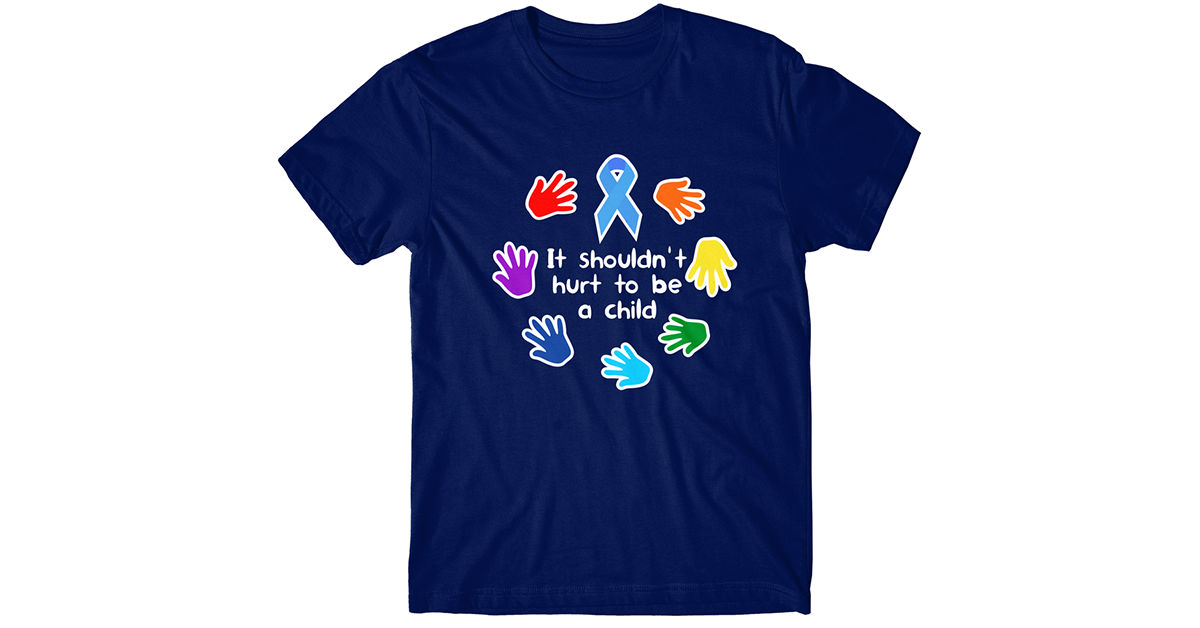 There's no easier way to show your support than by wearing a t-shirt that supports a cause. You can design a t-shirt that is specific to a particular non-profit or charity, or you can be vague and include mottos and symbols that represent the cause. You can sell the Amazon t-shirt design through a private link if you want it for your group only, or you can sell it publicly so others can purchase the shirt too.
22. Family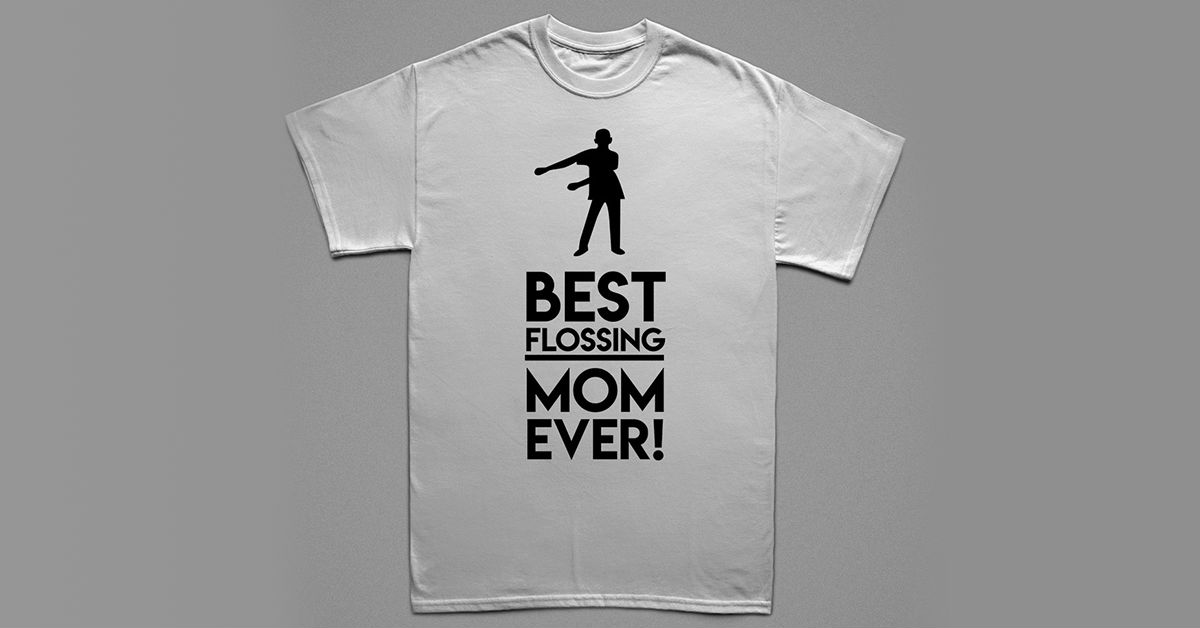 Do you feel like you have the world's best dad? That you wish everyone can experience that joy and love you feel? Well you're not alone. Especially during their respective holidays, dad and mom tees sell really well. Sayings like "World's Best Mom" and "My Dad Can Beat Up Your Dad" are adorable and parents really enjoy it.
23. Lists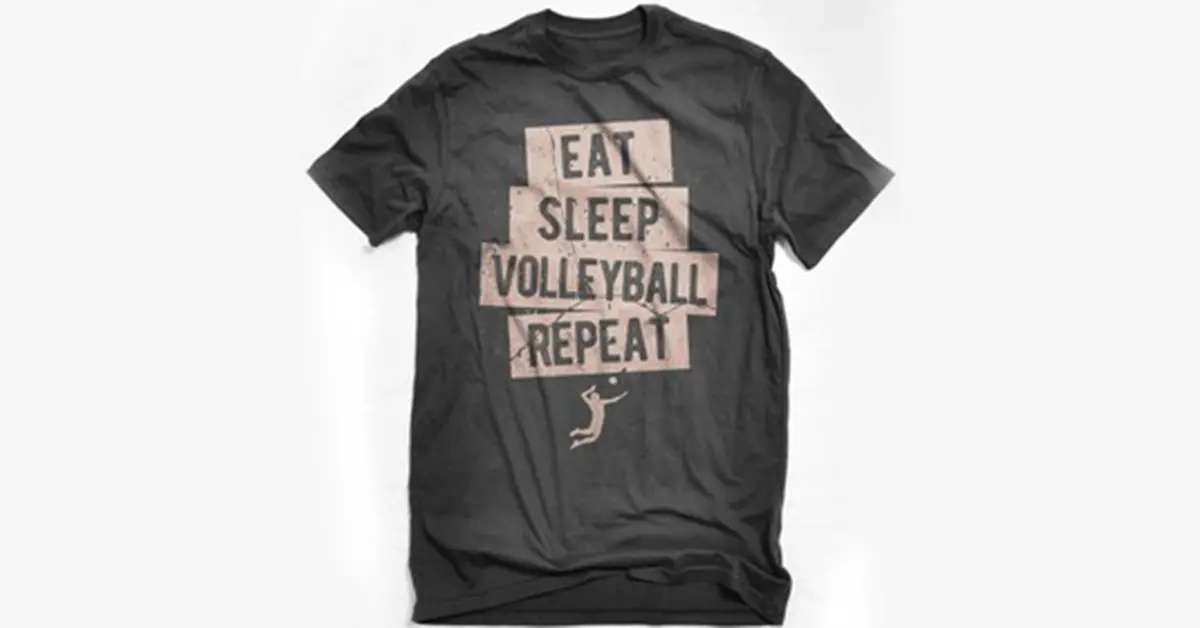 Tell the world what your schedule is like. A popular example is "Eat, Sleep, ___, Repeat" where you fill in the blank to contain whatever you feel that activity should be. This style of t-shirt can span across all niches so pay attention to what t-shirt trends are becoming popular, because you never know, you could have a best seller.
24. Alcohol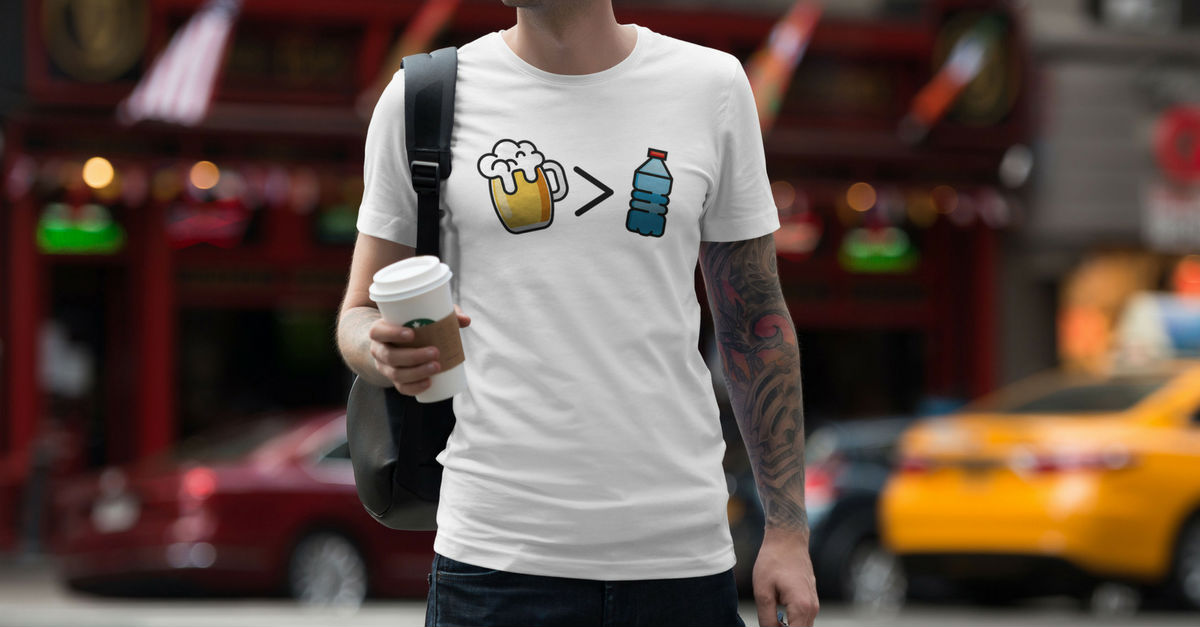 People love advertising how much they can drink. Whether the holiday calls for it or they just enjoy casual adult beverages, the drinking culture is there. Some enjoy their fair share of whiskey, some only drink the finest wines. Whatever the case, this is a great t-shirt design niche for you to try out.
25. Mythical Creatures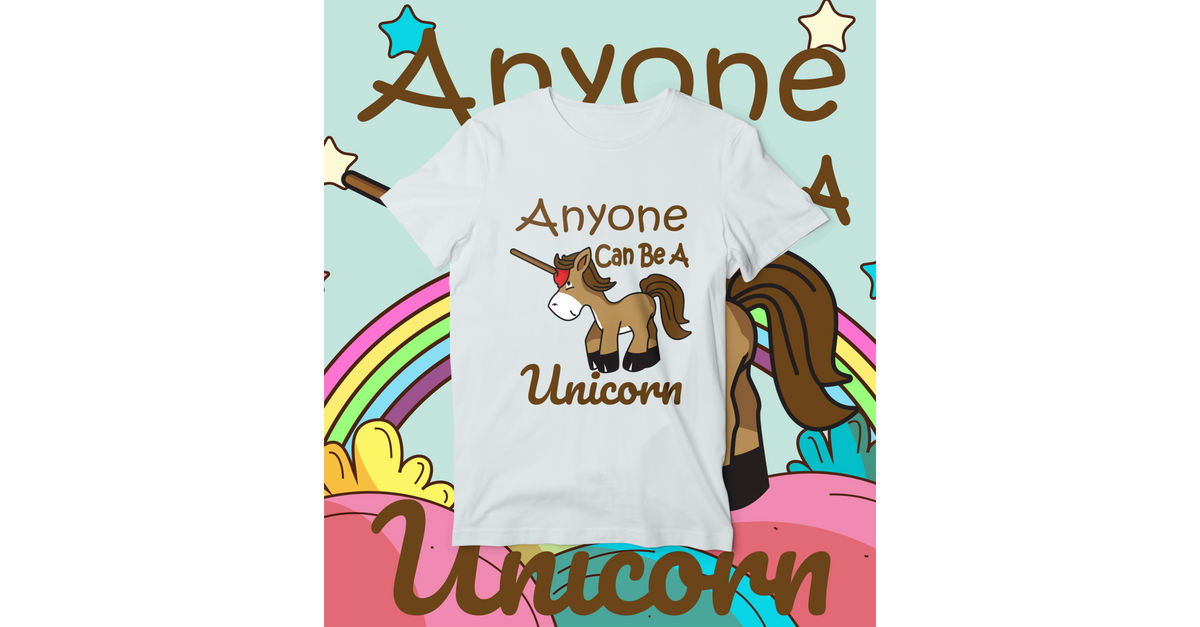 You've probably seen your fair share of unicorn t-shirt designs. That's because they sell! Add mythical creatures into your Amazon t-shirt design list, because it's worth a shot. Design a t-shirt with a unicorn, fairy, or dragon doing the most recent dance craze and you've got a winner.
26. Couple Shirts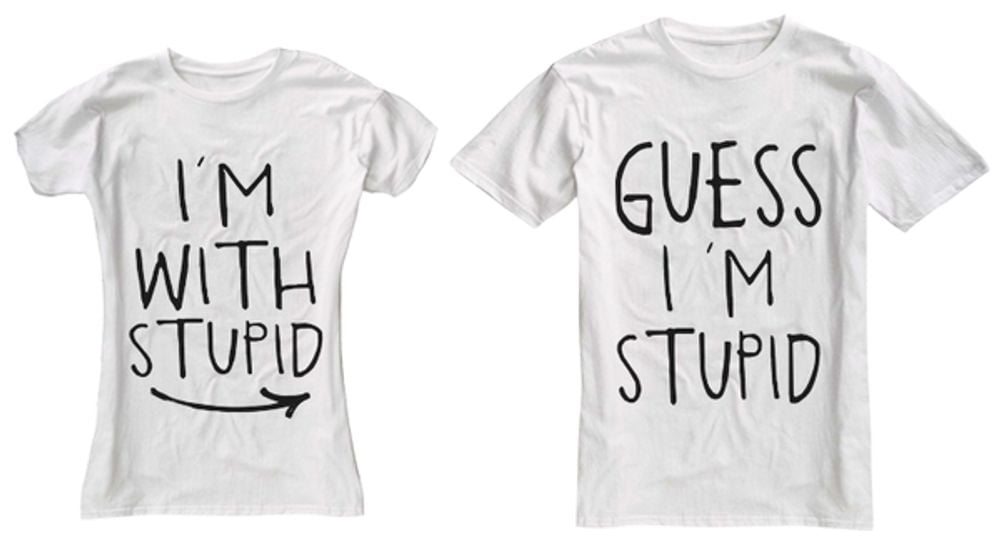 Here's another lucrative niche – couple t-shirts! The best part of targeting this niche is, you'll always get a pair of orders. It's like hitting two birds with one stone every time. How cool is that?
Here are a few pointers to consider when targeting this niche:
Creating a design that's creative enough to stand out is imperative. However, with couple t-shirts, it's best to be a bit generic because you'll want to appeal to two people's tastes.
Play around with funny statements. For instance, shirts that say "Mr. Right" and "Mrs. Always Right" will always get a laugh.
Couple shirts are usually bought as a gift to one's partner, so you can anchor your marketing strategy on that.
27. Kids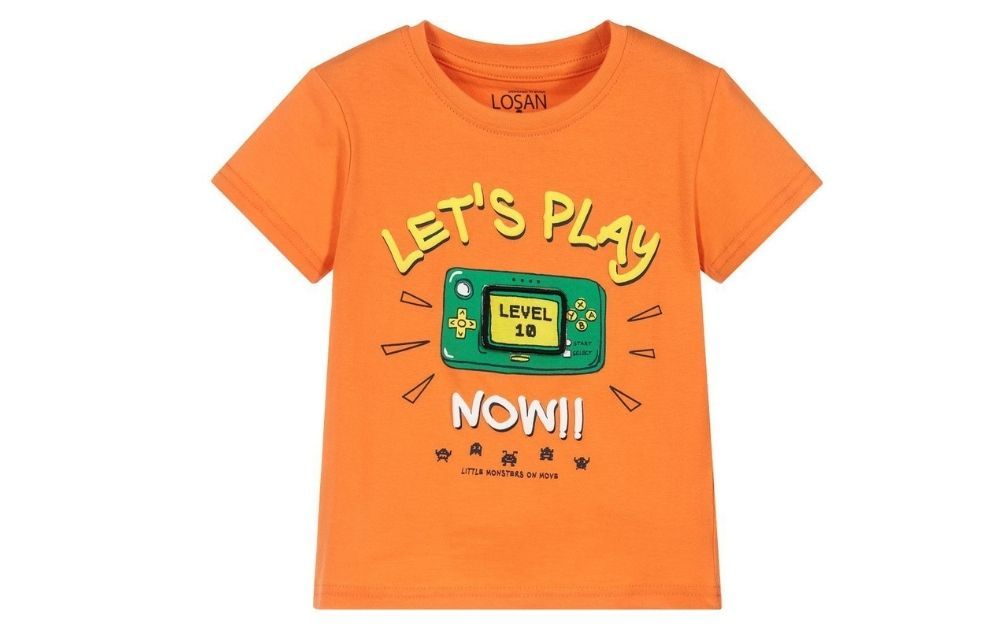 Merch by Amazon also offers shirts in Youth size, so it can also be a great idea to make kids' shirts. It's crucial to note, though, that for younger kids, the target market isn't exactly the children themselves but their parents or guardians.
Here are a few design ideas to consider when creating shirts for kids:
Cute illustrations
Dinosaurs
Robots
Unicorns
Witty statements (example: "I paused my game to be here")
28. Wedding Party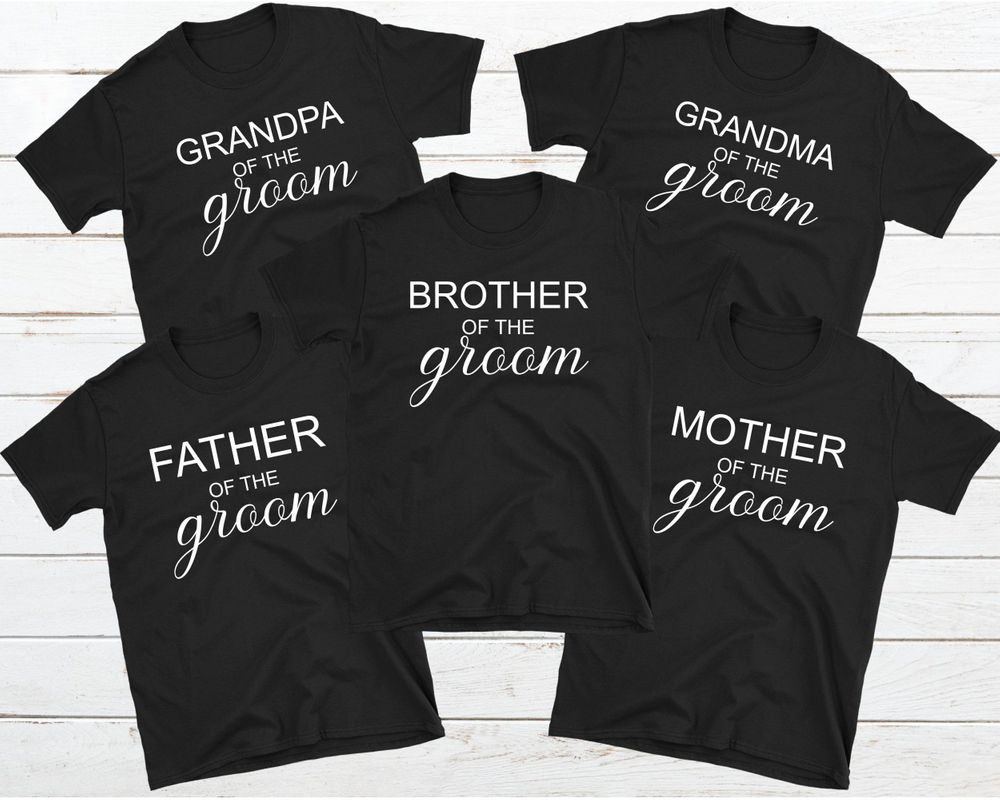 Like with couples, wedding parties can be a lucrative niche because customers will buy more than one t-shirt. Here are a few wedding-related events you can anchor your marketing on for this niche:
Bridal shower or bachelorette's party
Bachelor's party
Pre-nuptial pictorial for the wedding party
Wedding souvenirs (ex. "Petal Patrol," "Team Bride," etc.)
This niche also covers the anniversaries. Most couples hold a big celebration for the milestone anniversaries and shirts make for a great souvenir for family and friends on occasions like these.
29. Fundraisers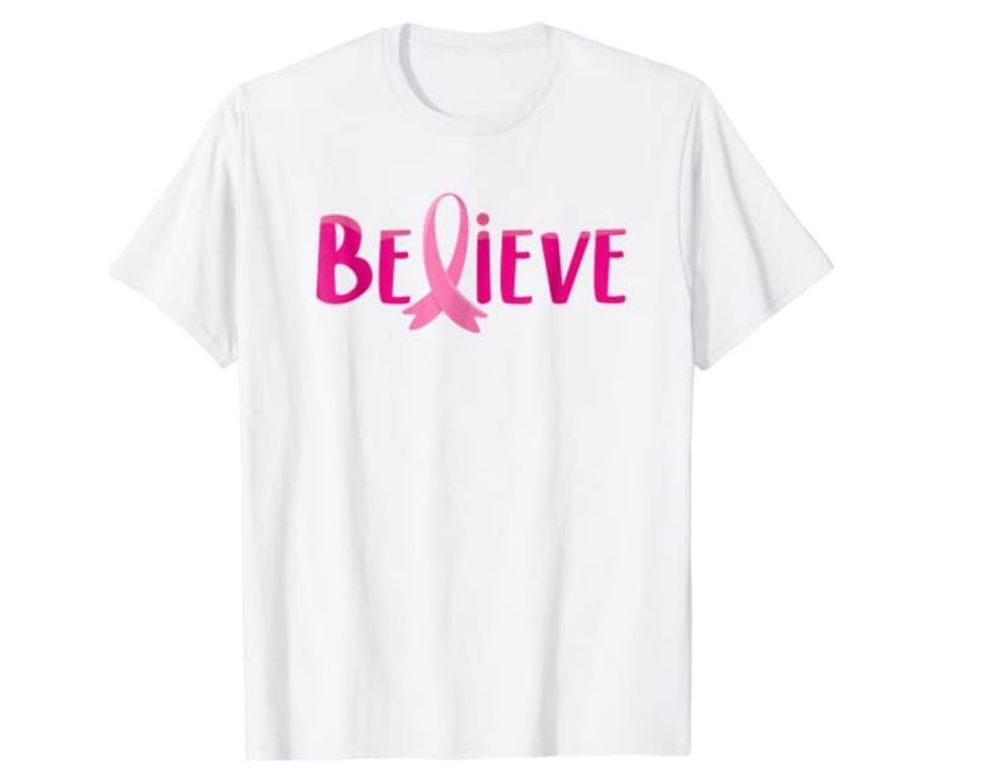 Sometimes, close family and friends hold fundraisers for a loved one battling an ailment to help pay for medical bills. So, it's not uncommon to come across shirts on Amazon about cancer, Parkinson's disease, and other conditions.
Creating designs that talk about these ailments doesn't necessarily mean that you're capitalizing on another person's misfortune. Instead, you're actually helping fundraiser organizers focus on their goal by providing a ready product.
Here are a few reminders if you want to target this niche:
Be sensitive with your messaging.
Offer a dose of positivity with inspiring quotations.
You don't always need to spell out the disease. For instance, "no one fights alone" with a cancer awareness ribbon can be enough.
30. Cosplay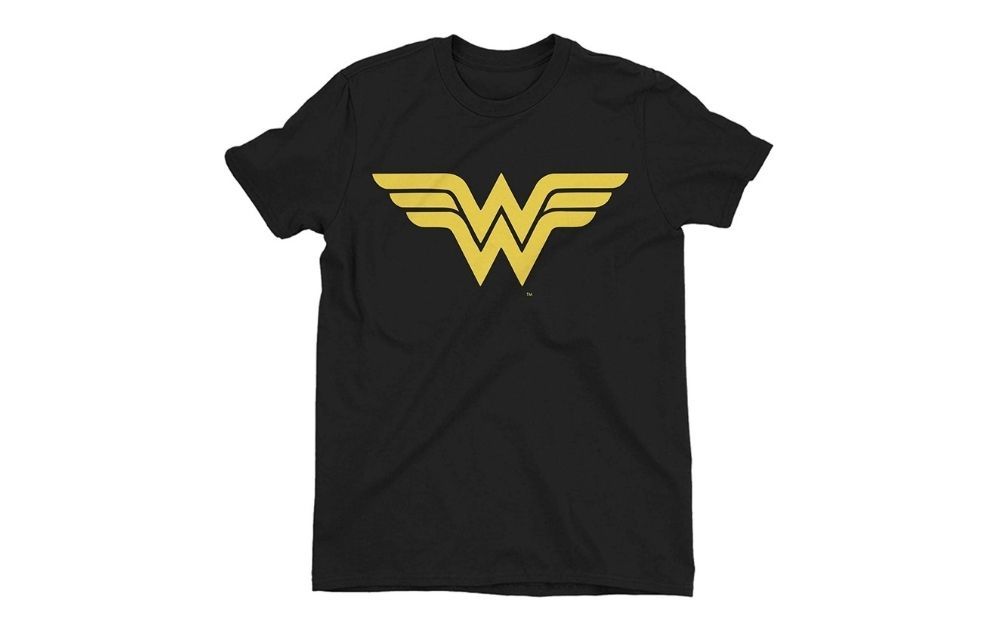 A cosplay t-shirt can be a pullover version of an entire superhero costume. This can be a funny nod to pop culture and an easy number to put on if you're pressed for time on Halloween.
Whatever niche you may have in mind, the important thing is to sell well-made designs that appeal to your audience. At Penji, our skilled designers go to great lengths to create the best graphics for t-shirts that sell like hotcakes.
Check out our portfolio to see the designs we've done for our clients. For quick reference, here are some of our most popular t-shirt designs to date: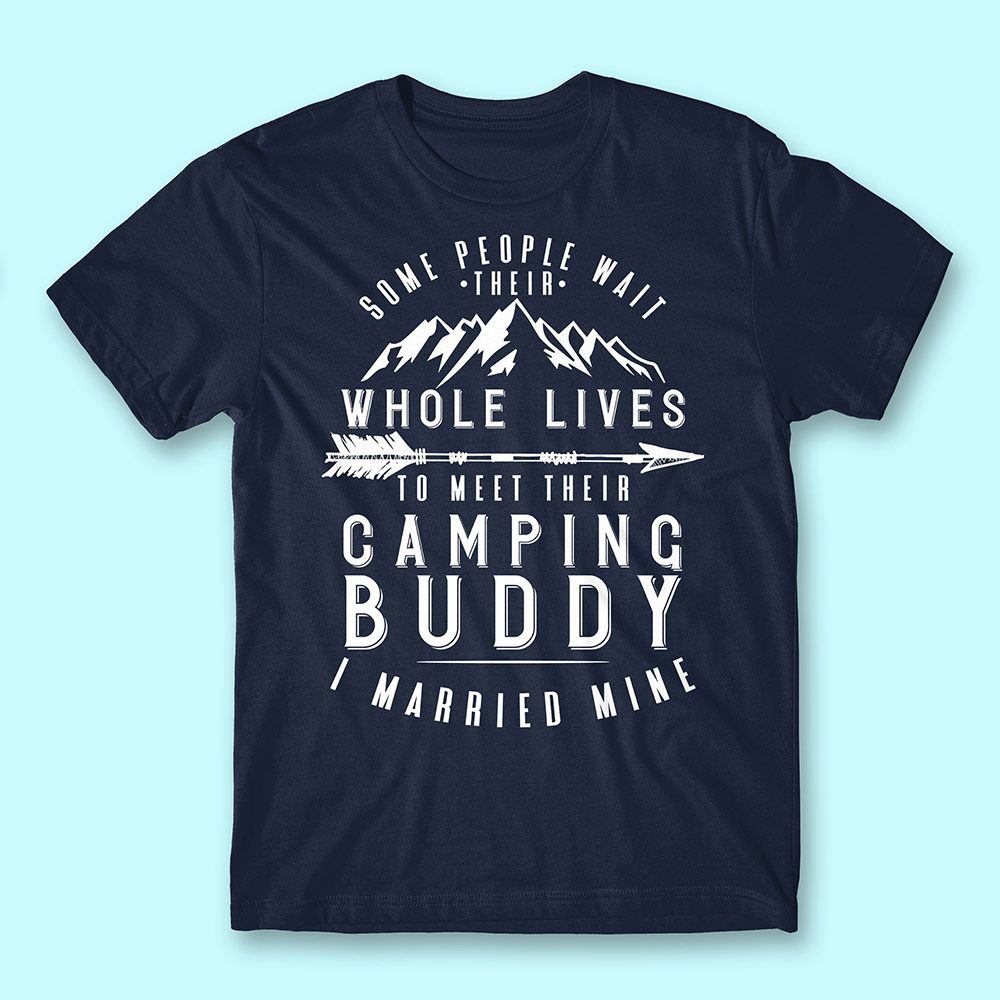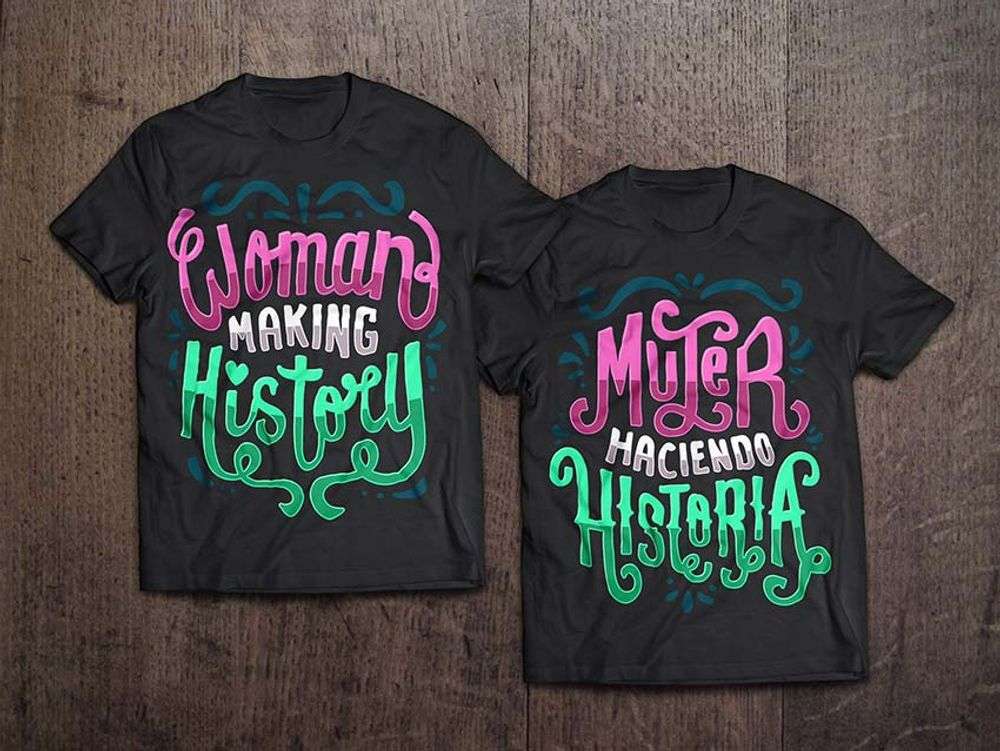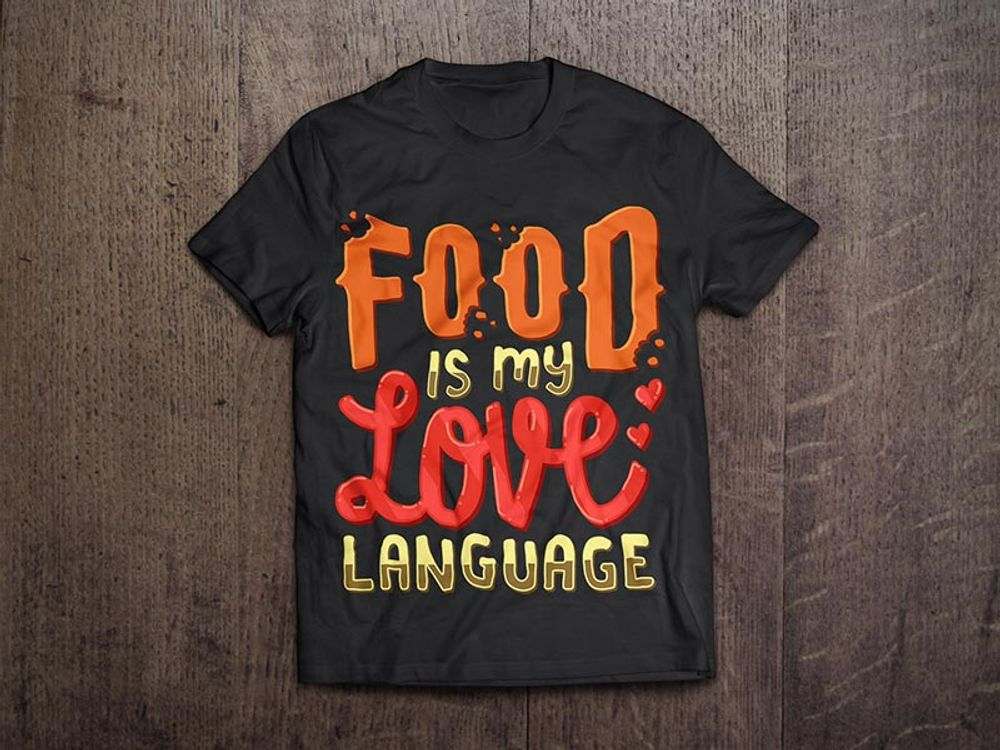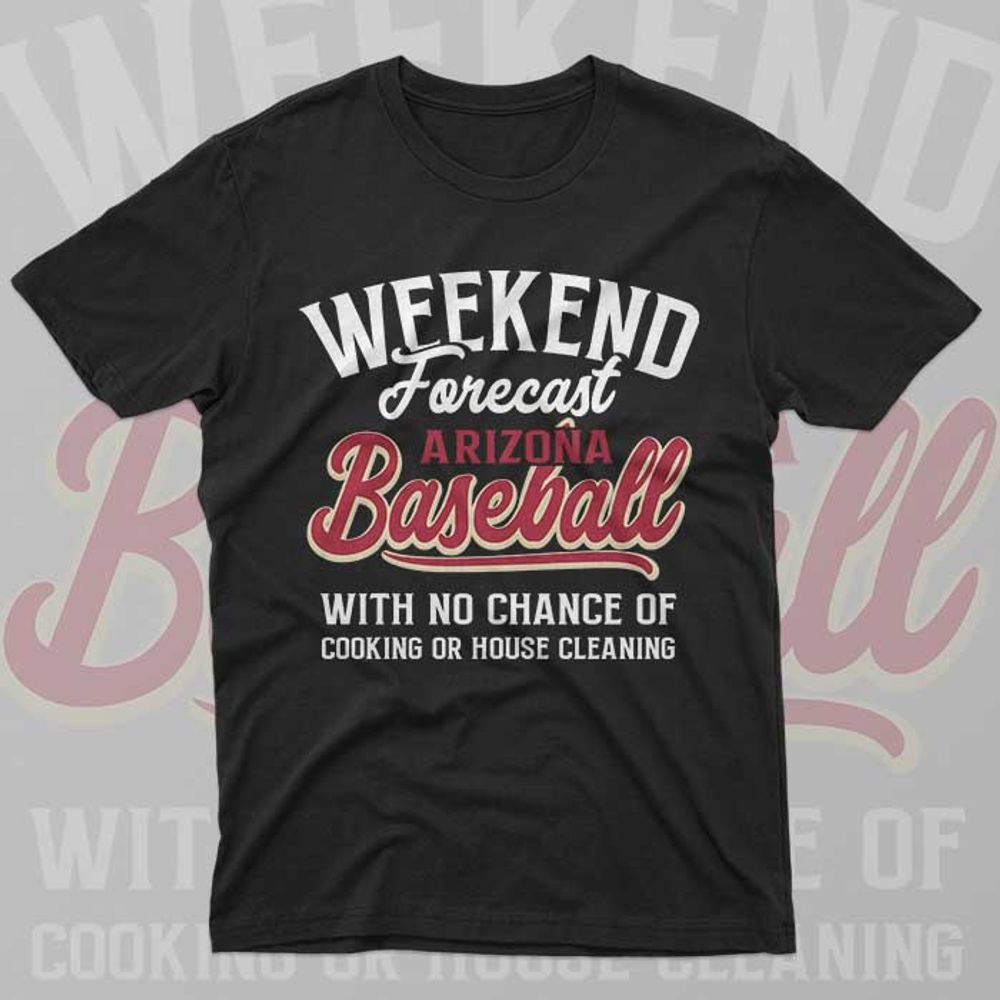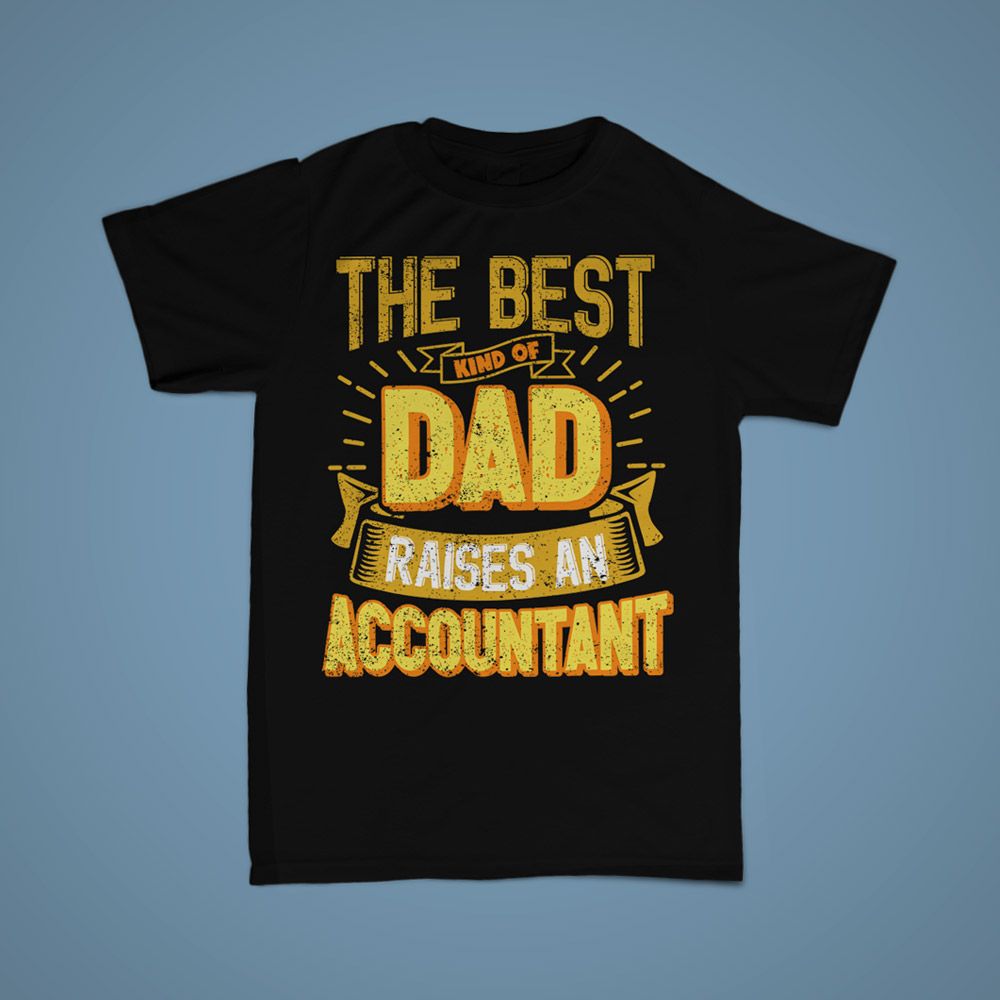 Is selling shirts on Amazon profitable?
YES. Selling Merch by Amazon shirts is profitable because sellers don't have to worry about costs as Amazon prints, packs, and ships the shirts to buyers. The seller only has to create the designs. For every sale, the seller gets a royalty, which means the more shirts the seller sells, the higher the royalty.
Does Amazon do custom t-shirts?
Amazon has a made-to-measure t-shirt scheme where buyers send two photos of themselves through the Amazon app. Once you send the photos via your iPhone or Android phone, Amazon sets the measurements. Then you choose between two various materials, select the neckline, sleeves, length, fit, color, and select from the custom designs.
How do I advertise my shirt on Amazon Merch?
With new digital marketing strategies available for every Amazon Merch seller, you can promote your shirt designs that will return good revenue. Here are some ways:
Upload designs on social media pages and groups
Do keyword research and make sure you include targeted keywords in the description
Collaborate with influencers
Sponsor a sports team
Invest in paid advertising
Create blog optimized for SEO
Requesting an Amazon Merch T-Shirt Design
Penji streamlines the requesting process without using complicated forms. All we need is your design brief, and you're good to go!
1. Create and Submit a Design Brief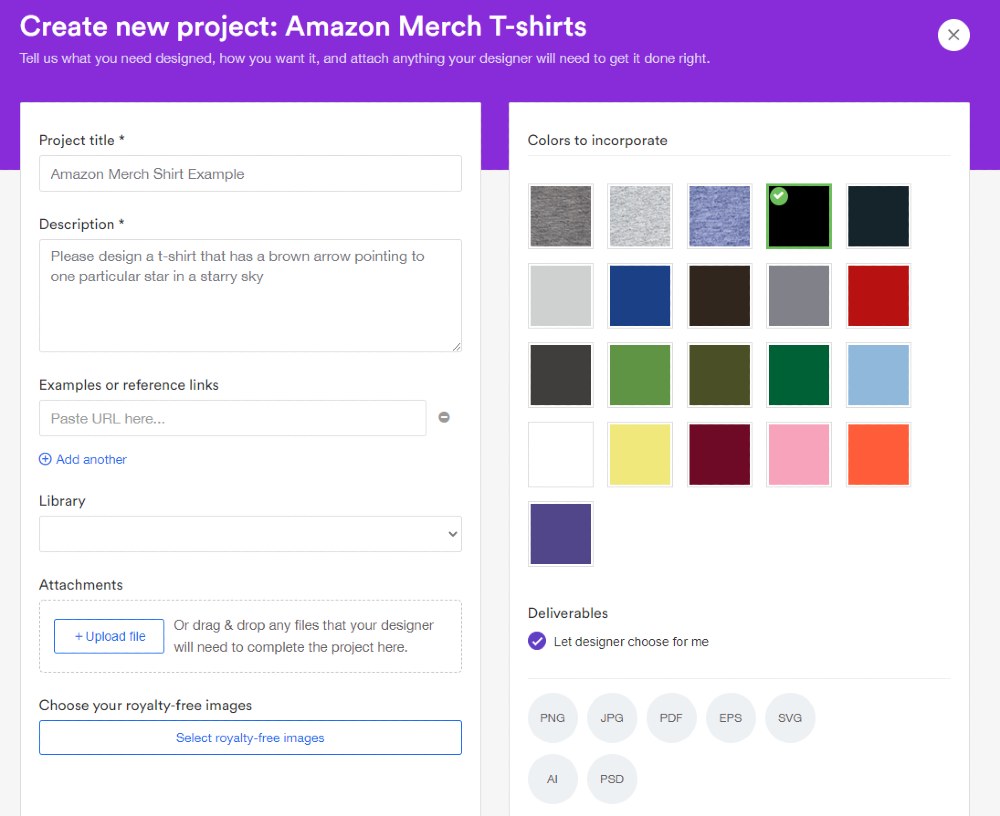 Upon subscribing to Penji, you can log in and go to the Penji dashboard. From there, select Amazon Merch T-Shirt Design. This way, you can choose the colors of the shirt and provide your design brief. Once you submit the project, Penji assigns you to a t-shirt designer.
2. Review and Provide Feedback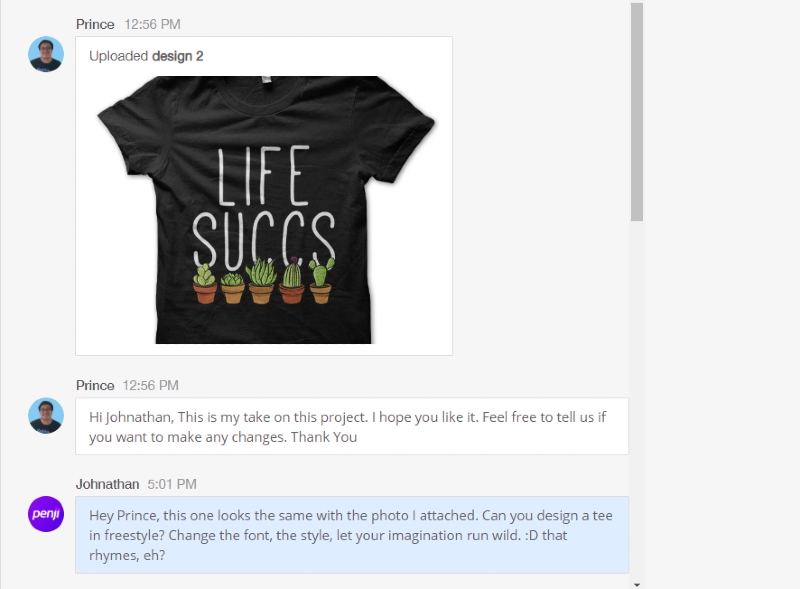 After submitting your project, expect to receive a design within 24 to 48 hours. From here, you can review the design by using the point-and-click feature or sending a message to the designer. The designer can work on your design on the same day.
On any Penji plan, you get unlimited revisions. So, you can revise it until you're happy with the design.
3. Download and Mark as Complete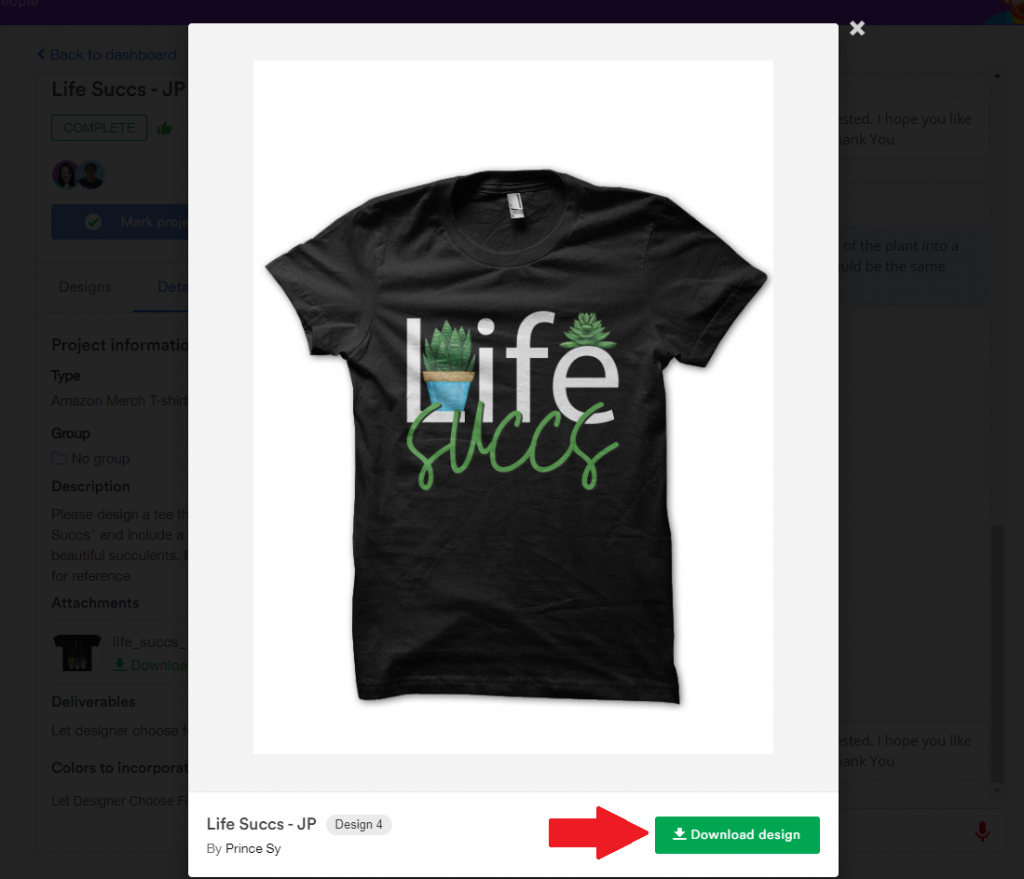 If you love the design, you can download it immediately! This way, you can sell the design straight away.
Don't forget to mark the project as complete. You could request more t-shirt designs or other visuals to promote your Amazon store.
Sell More with Unique and Compelling Designs
Expand your selection and boost your sales by subscribing to Penji. Don't worry about hiring and contracts because with Penji, all you need is to sign up and request.
For any Amazon merch seller, the best plan to choose is the Team plan. With an all-in-one plan, you can request any designs. Plus, this is the most affordable option that includes illustrations too. Others would charge extra for custom illustrations. Get Started on your Penji plan today.