Business owners have a lot on their hands—product improvement, customer relations, marketing strategies, and more take a considerable chunk of their time. Often, they tend to overlook an essential aspect of doing business which is graphic design. Some will even skimp on their company's digital assets and go with cheap logos or use templates for just about everything.
Don't settle for templates or pay cheap fees to get graphic design. You can subscribe to a service like Penji, where you can get custom, high-quality, and affordable designs. Since Penji is an unlimited graphic design service, request all the designs you need on a flat monthly rate. No hourly billings or contracts involved. Sign up for a plan now, and save up for expenses that matter for your business.
Recent review: Design Pickle Vs Penji: Which Is The Better Unlimited Graphic Design Service?
Did You Know?
A lot of research has been conducted on how graphic design has impacted the business world and how it changed the game plan for marketing. Graphic design is continuously evolving, and having insightful data on industry statistics can help you with marketing and branding strategies. Here are a few:
According to IBISWorld, in 2019, the graphic design industry in the US alone generated a $15 billion revenue.
Brandongaille states that the employment outlook for graphic designers will see a 7% increase in the next decade.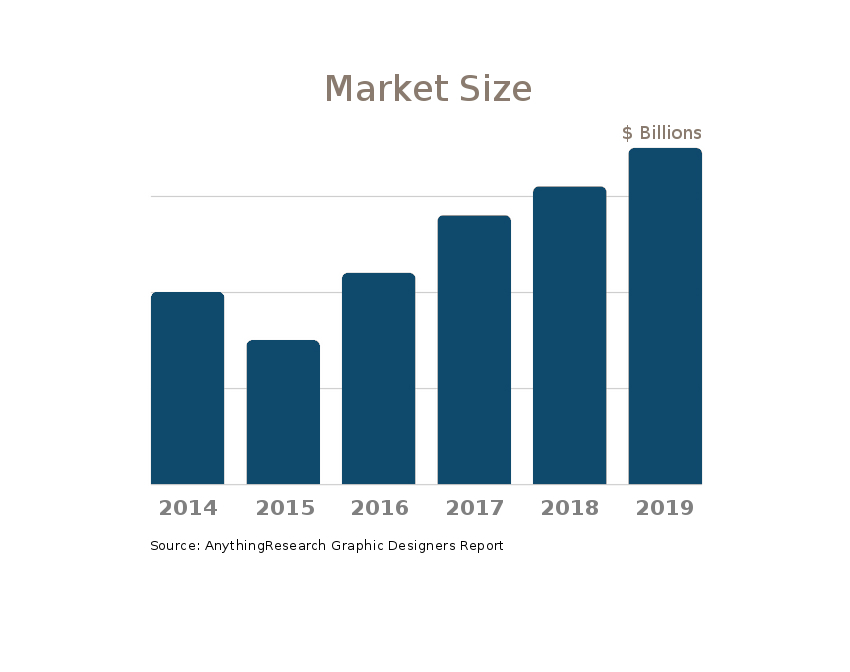 These stats show that the graphic design industry is on the rise and for a good reason. Here's why:
FinancesOnline states that 49% of small and medium business owners believe that to hire a graphic designer is tantamount to their businesses' success.
According to AnythingResearch, the US industry market size for graphic designers has risen exponentially in the last six years.
Red Website Design's study shows that 94% of visitors will leave a website because of poor graphic design.
The same study says that small businesses are ready to spend anywhere from $500 to $1000 on a logo design.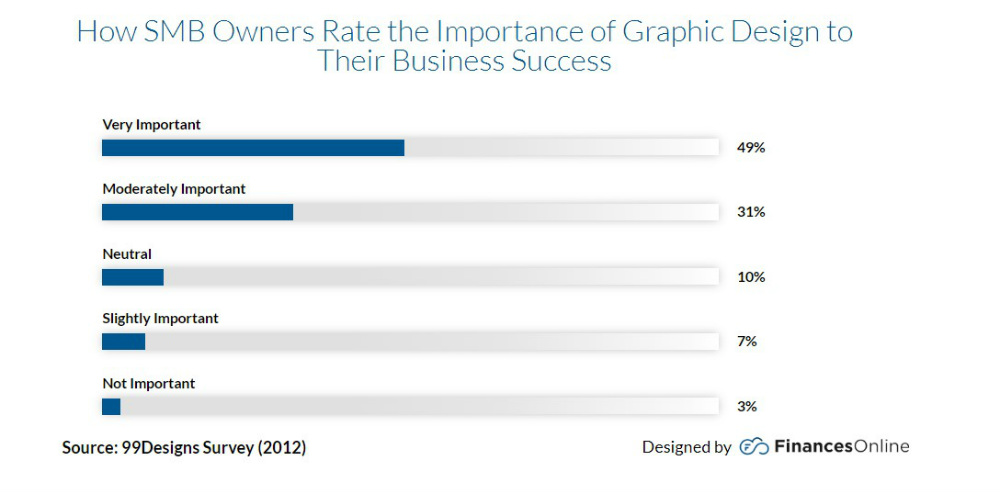 This is because these entrepreneurs understand the importance of having a true brand identity. They're willing to pay for quality design, which, unfortunately, doesn't come cheap. The reason some startups cut corners, and also the same reason to hire a graphic designer online.
Another reason some businesses are reluctant to hire a graphic designer is the trouble of finding the most suitable one. For one, a good graphic designer is knowledgeable in various design software, here are a few of the most used in the industry:
Adobe Photoshop CC
Adobe Illustrator CC
Adobe InDesign CC
Canva
GIMP
While you can get Adobe software for a price, Canva and Gimp come for free. Remember, a high price isn't synonymous to high quality. A good graphic designer can create quality design whatever software they use.

Should I do it myself?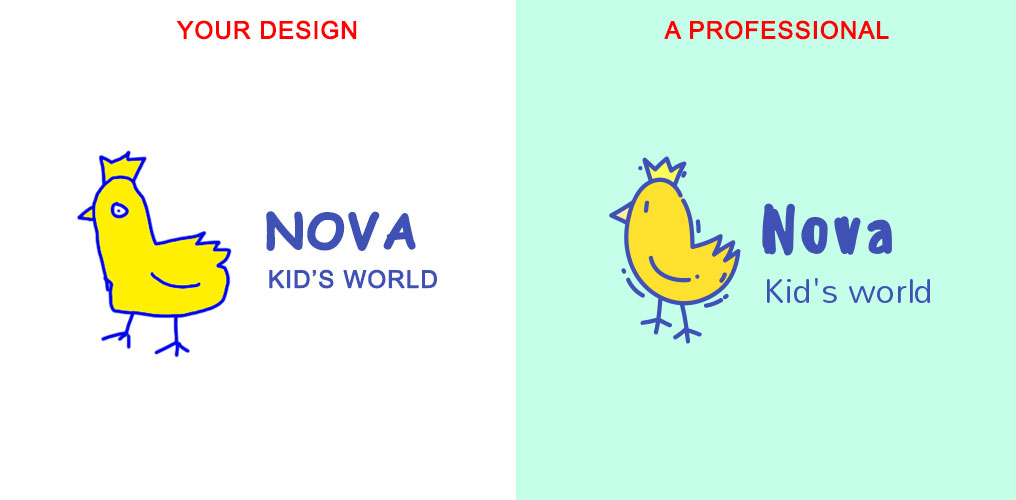 Here's the short answer. No.
As much money as you think you're going to save, you're not. If you plan to actually grow your business, scale, and build a reputation over time, then you need to invest in graphic design help. If the company/brand/gig you're working on is temporary, then feel free to design things yourself. Otherwise, I highly suggest investing in hiring someone to help you with graphic design.
Create smart, effective campaigns efficiently

Meet your conversion goals using visuals that stand out

I need this!
DIY horror story
Throughout my years as a professional graphic designer, I can't tell you how many times I've worked with companies that started out as 4-5 guys in their basement and grow dramatically in size only to regret the poor graphic design decisions they've previously made. And the cost to redo their entire branding when you're a big company typically costs a small fortune.
Don't make the mistake of assuming you'll just do it right later and save a few bucks now with DIY graphic design. It's never a good idea. Avoid at all costs. And also don't let anyone's son/nieces/nephews/distant relatives design anything for you, that's also a big no-no.
There are more horror stories I've personally witnessed and heard about DIY graphic designs. Some people spent days finishing a project and they ended up not using it. Or another scenario would, while in the middle of doing the graphic design, they would stop and hire a professional to do it. Definitely such a waste! You can just spend the same time growing your business instead of doing things you are not equipped just yet.
But if you absolutely have no choice but to take on the design work yourself, take a look at this article where I go over a quick "Frankenstein" technique to design a logo yourself.
Reasons Why You Shouldn't DIY Your Brand's Graphic Design Projects
Still not convinced that you have to work with a professional from a credible graphic design company? We have listed the reasons why below:
Graphic Design is Science
In case you are not aware, graphic design isn't just purely design. It includes a lot of marketing concepts. One must need to understand audience behavior, perceptions of color, and effects of different typefaces.
With that knowledge, the online graphic designer must translate the data into visuals. And this is where the challenge comes in. You need to be an expert and to be carefully trained to understand all of these.
Let me prove our point. Did you know that there is actually a statistics on which color small businesses use for their branding?
57% would use blue

35% would use green

32% would choose white

29% would choose black

21% would choose red

14% would use yellow

12% would use

12% would gray

10% would use purple
For non-designers, these are not important. Perhaps you would just choose any color for your liking. But for a legitimate graphic designer, knowing what colors to use for each business and industry is beneficial for the entire process. They don't do designs to please their own eyes, they do it for a different market.
And just so you know, these numbers change over time. If you are not a graphic designer, you won't even try to keep yourself updated on the same date. Again, it's a different industry and you need to put your heart in it.
You Might Not Have the Right Tools
Another reason why you shouldn't make your own graphic design projects is you probably do not have the right tools. There are different software and websites available right now. But if you want graphic design projects that will certainly win your market, leave it to the professionals.
Also, since you are not familiar with the right resolution or file format, you won't be able to reuse your designs in different materials. You might end up doing the same thing every single time.
Related articles:
Why You Should Invest In A Professional Logo Design
Logo Design For Finance Industry
Logo Design For Clothing Brands
Should I hire a graphic designer?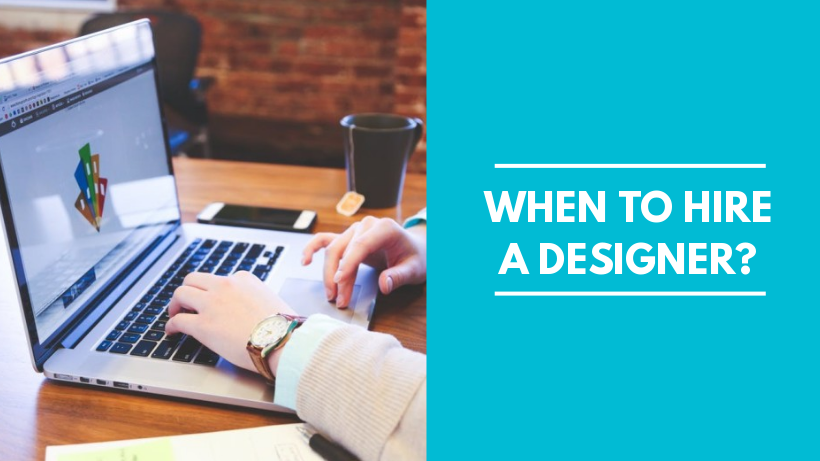 Before you decide to hire a graphic designer, make sure there's actually a need for one. If your company is still growing and doesn't have a consistent need for a full-time graphic designer, now may not be the best time to hire a graphic designer full-time.

If your company is rapidly growing and you constantly need design work done, then hiring a full-time designer may be a wise investment.
Having a full-time designer on staff adds a lot of value, productivity, and efficiency to your organization (especially if you're a fast-growing startup). You won't realize how important graphic design is until you have someone dedicated to graphic design. Suddenly someone is there to do all of your branding, marketing materials, social media graphics, and blog graphics. And if a dev needs a button or page design, guess who's available to crank out the work?
Without a doubt, hiring a designer to join your team adds tremendous value. Just make sure your company is at the right stage and has the need for someone full-time. If you're not ready to hire someone full-time yet and looking to bring on a freelancer instead, check out this comprehensive guide on how to hire and manage freelancers.
Hire a graphic designer if…
You're constantly doing designing yourself
Your team constantly asks you for design help
Worse…your team (who aren't designers) are doing the graphic design themselves

You have designs that obviously need to be changed

Your designs for branding are inconsistent

Others think that your designs look cheap
The cost of your DIY graphic design or your team doing it themselves is significantly more than just hiring a graphic designer.
The Advantages of Going Pro
It's undeniable; graphic design is effective in eliciting certain emotions that can help your brand appeal to your target audience. However, learning a few tricks on a photo-editing software isn't enough for a non-designer to entirely create aesthetically pleasing graphic design. It's definitely more than that. You need a thorough understanding of industry trends, the dos and don'ts, and lots of talent that technology won't be able to provide.
Good graphic design can do so much for your business, while poorly designed graphics can cost you more. When you find cheap graphic design online, you'll likely be needing an overhaul sooner or later. In the long run, hiring a graphic designer can be more cost-effective.
Also, if you don't want to spend a lot on great graphic design, or if you're hesitant to hire a graphic designer, there are many options available. As mentioned above, an unlimited graphic design service can be your best bet. Penji offers this service at a low monthly flat rate of just $399 per month. You don't have to deal with the hassles of hiring a graphic designer as we take that burden off your shoulders and provide you with exceptional quality design.

Where to find graphic designers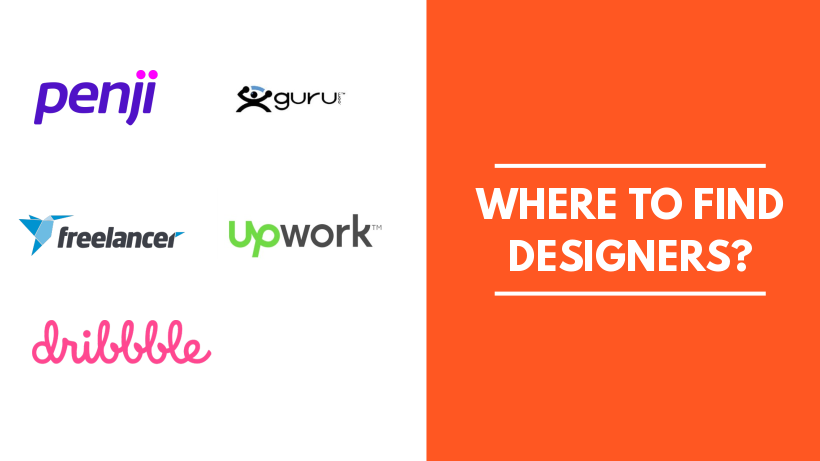 Now that you've identified that you need a graphic designer, let's figure out exactly WHERE to find graphic designers to hire. Luckily for you, there's no shortage of online resources. The purpose of this guide is to help you hire a graphic designer online, not an in-house designer. So if you're looking at how to hire an in-house designer, this guide may not be for you.
Below are several lists of online resources to hire a designer online. I've curated them by their use-case. Each list serves a different purpose depending. Choose the ones that best serve your needs.
Best job boards: Great if you want to post the job, vet, and interview the designers yourself
Crowdsourcing: If you have just one or two projects and are willing to pay a flat fee for the design.
On-demand graphic design: If you have a lot of design projects and only want to spend a set budget each month.
Logo designs: If you only need a logo designed. But before you choose any one of these services, make sure to read this guide on how to hire a logo designer. Also see this article to learn what a GOOD logo design actually looks like.
One-time design projects: If you have a need for a quick 1-time design project for cheap.
Any of the crowdsourcing services
Penji (disclaimer: that's us) Unlimited graphic design, unlimited revisions, one flat monthly rate. You get to work with a dedicated designer who will design literally ANYTHING you want. Quick 48 hour turnaround time on most projects and you own all the source files. There are also no contracts, no hourly costs, no hidden fees, just unlimited graphic design projects as promised. And you can cancel anytime.
What's good about working with Penji is that we offer special rates for startups and non-profit organizations. In addition, a part of your service fee will be donated to our chosen charities and organizations. Imagine, you are getting your design while doing your social obligations. Nothing gets better than that!
Before we move forward to the next section, learn how to request graphic design when you subscribe to any Penji plan.
Requesting a Graphic on Penji
When you subscribe to a Penji plan, you'll have a seamless experience when you use the platform. You don't have to backtrack long email threads or fill up long forms. Penji makes it easy for you to request and download graphic designs on the platform.
1: Create a Project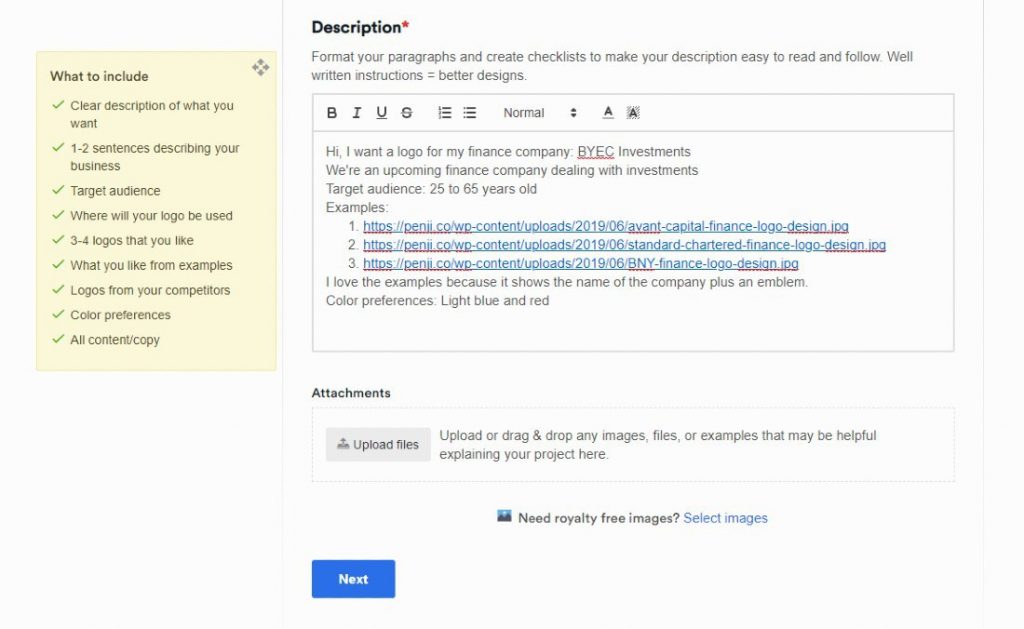 On the dashboard, click New Project. From there, you'll see a form to add your Project title and pick a Design category.
Let's say you want to get a logo. Search Logo on the drop-down, then fill in the Description form. Ensure that you have clear details. This way, you could get the first draft sooner and review it immediately when necessary. You can read the What to Include guidelines too if you're unsure what to add. Click Next.
From here, choose the level of customization, deliverables, and associated brand. Submit your design brief by clicking Create project.
After this, your project will be assigned to one of our vetted designers. They can work on your design within 24 to 48 hours. For projects like web and app design, it may take longer than expected. Rest assured that your designer will always give you updates on the project.
2: Review the Design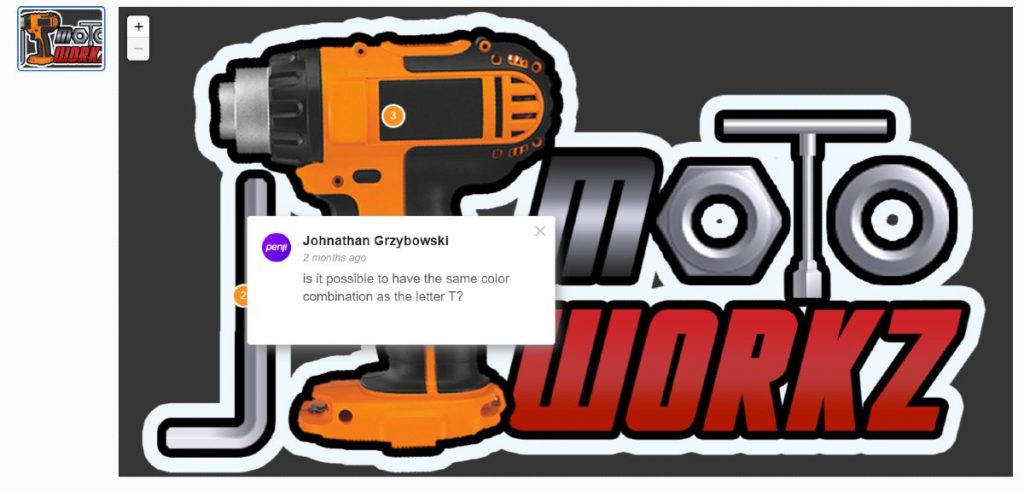 When your designer uploads the first draft, you can review the project. Use the handy revision tool built-in on the platform. You can just point and click on the design and tell your designer how to improve it.
Also, on any Penji plan, you have unlimited revisions. Freelancers and other design services don't offer that. It's one of the reasons why brands love Penji. Revise until you're 100% happy with it.
3: Download the Design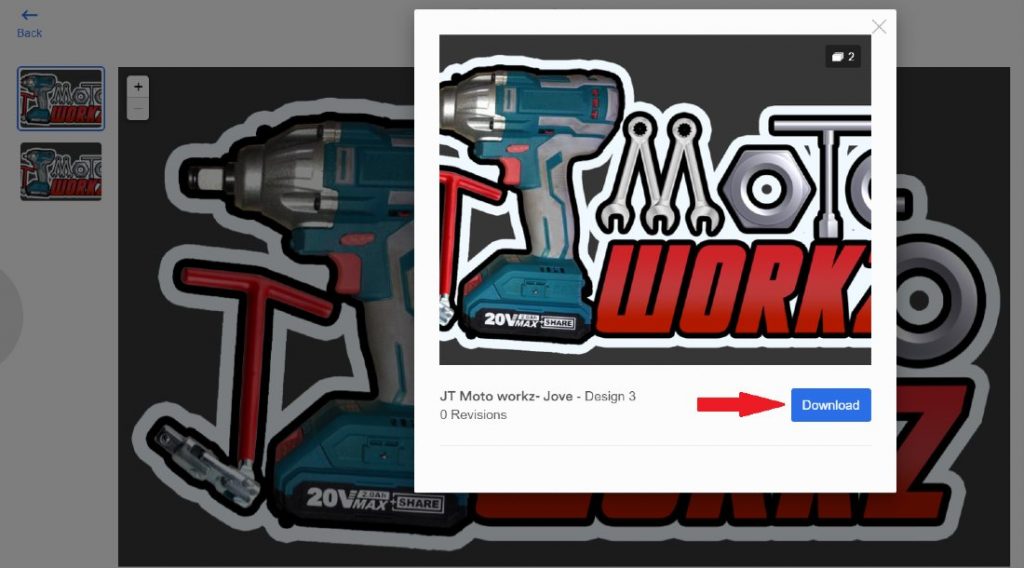 Is the design all good? All you need to do is click the blue Download button, and the files are saved to your computer. That's it!
Plus, if you want to download your files again, just log in to the Penji platform. We store your files in a cloud. So, you don't have to worry about losing your design assets.
How Do Job Boards Work?
I listed several job boards above. They're a fantastic resource if you want to post a job and have freelancers apply for the position. Most job boards operate pretty much the same way.
You create an account (usually a company account)
You post a job detailing what you need done, and how much you're willing to pay.
Freelancers see your job posting and apply if it interests them
You receive alerts when someone applies
You check their profile/resume to see if it's a good fit
If it is, you contact them and schedule an interview on either Skype or another communication platform
If you determine a good fit, you go back to the Platform and hire there.
When the work is done, you make payment through the online platform.
Rinse and repeat!
Unique features of different job boards
But not every job board is the same. Upwork, for instance, has a built-in time tracking software that lets you track your freelancer's actual work output. Their software even randomly screenshots the freelancer's computer giving you full transparency of what they're doing. This eliminates any worry of the freelancers being dishonest and logging hours they didn't work.
Guru.com has a comprehensive billing feature that lets you pay freelancers per project, per milestones, hourly, or even recurring if you want them to work monthly.
Workhoppers.com specializes in letting you hire freelancers local to you. Rates may be higher, but you have the opportunity to meet with your freelancers and work more closely.
The Perfect Job Posting
Once you've established which job boards are best for you (pick more than 1) register for a free account. And now we're ready for the fun party! Not all job postings are created equal. Some job postings are poorly written and only attract bottom feeders. Other job postings are clear, accurate, and instantly weed out unqualified candidates, leaving you with only the best. Ideally, you'd like to create a job posting that will get you the most exposure, the most resume, and have the best pool of candidates applying.
Here's a checklist of items to keep in mind when writing your job posting.
Clear job title: Clearly write out what the job title this (some employers omit this information)
Clear job description: Clearly write out WHAT they will be doing. Don't settle for generic phrases such as "Help with design". Be specific.
Describe working environment: Clearly write out what the working environment will be like. Again, avoid generic descriptions.
List job requirements FIRST: And make a note letting them know NOT to apply unless they meet all requirements. This will help eliminate unqualified candidates.
Write benefits TO them: Don't skimp over this section. Write as if you're writing to them. "You get 10 vacation days…" instead of "Employee is allowed 10 vacation days". Make it personal so they can visualize themselves receiving the benefits.
Use lively tone: You don't always need to sound serious/corporate. Feel free to spice up the tone of your description to fit what your company culture actually allows. If your company is fun/energetic, make your writing reflect that.
Include team/office photo: If the posting allows it, include a photo of the team or office. This gives potential candidates a taste of what you have to offer.
Explain the application process:

You also need to explain the entire application process so that you can cut down the time of hiring a new

online graphic designer

. Add what they need to submit, what format, or the exact contact details they need to reach out to, if necessary.
If you're able to check off all 8 things, then your job posting is award-winning and ready to be used as bait to reel in your A-team.
Create Better Headlines
Every job posting needs a compelling headline and if you're looking to hire talented designers to fulfill your needs, then you'll need to invest time writing a compelling headline.
Many employers when posting a job create headlines such as Graphic designer needed, or Graphic designer wanted. These are too generic and won't attract the top talents. Job posting with these headlines tends to lack thought and are typically from small and unreliable employers.
Like you, freelance designers also want to work with someone dependable who can guarantee they will get paid for good work. And assuming that you are such an employer, an investment of time in creating a more compelling detailed headline will draw out the right talent.
What makes up a good headline?
A good headline details exactly what the job is. If you're hiring a graphic designer, make sure to specify exactly that. And a good headline also contains a selling feature that will make talented designers want to click and learn more.
A good headline contains:
Exact position that's hiring
Benefits/perks/value to entice the designer's interest
Here are some examples of poor headlines…
Graphic designer needed
Graphic designer wanted
Talented graphic designer wanted

Looking for online graphic designer

Hiring graphic designer

Here are some examples of great headlines…
UX/UI Graphic designer needed – Full-time + Competitive pay
Graphic designer to join fast-growing USA Startup
Graphic designer needed – Full-time + Flexible hours + Work in teams

Looking for passionate graphic designers – Full-Time + Weekly Pay + Opportunity for Growth

Graphic designer in a startup company – Full-Time + Multicultural Team + Competitive Salary
Reviewing Portfolio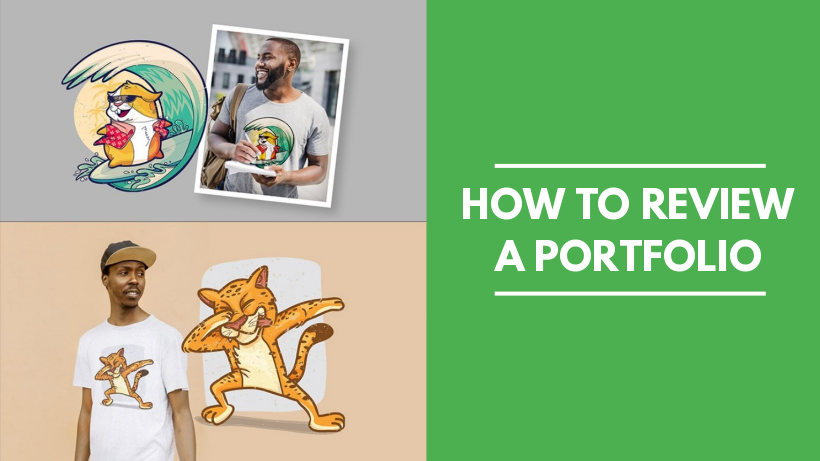 Now that you know where to find graphic designers, it's time you learn how to search for graphic designers who fit your needs. Being that you may not be a designer, it may be difficult for you to evaluate whether a designer is talented. If you happen to be a pretty decent designer yourself, you can skip this section.
Even without any skills, you can quickly determine whether the designer is competent and has the talent you require. When looking at their portfolio keep an eye out for the following:
HOW they send you their portfolio
Yes, this matters. If a designer sends you a 200MB PDF download of their work – don't even bother opening it. Also, if they send you a Google drive link to their folders and didn't share permissions with you – ignore it. If they reply to you with a few designs attached – forget that too. And if this is how they're sending you their portfolio, chances are they're new and inexperienced.
An experienced graphic designer will send you their website which contains their portfolio, a Behance link, or Drive/Dropbox folder that already has permissions in place and organized neatly.
Quantity of designs
How many portfolio items do you see? Do you see just a few designs? Or do you see A LOT of items in their portfolio? The sheer number of designs simply tells you that they're experienced and have been designing for years.
Variety of designs
Does the designer show a variety of designs? Or does their portfolio only show one type of design? If you're looking for a designer to design something specific and they fit that bill, by all means, this might be a plus for you. However, if you're looking for a general all-around graphic designer, then you'll want to see some variety. Use your best judgment here.
Typically experienced designers will specialize in something, however, their portfolio will still be diverse. In order for them to excel in one type of design, they must've experimented and tried designing a wide variety of graphics.
Diverse designs
This one can be a bit tricky to look for if you're inexperienced. Try looking at all of their designs as a whole and see if they're too similar. Do they use the same fonts, colors, or style too often? If a lot of items in their portfolio look too closely related, then this isn't a very creative designer.
Good designers have diversity in their designs. They can have their "signature" look or style, but glancing at their overall portfolio, you can see they put individual creativity into each design.
Check out the diversity of visuals that our designers have produced for our clients here.
Keep this checklist handy
On your search for graphic designers, make sure to keep this checklist handy as a reference when reviewing their portfolio. Here are the essential things to look:
HOW they send you their portfolio
Quantity of items in portfolio
Variety in portfolio
Diversity in design
Even without any formal training, following these simple guidelines will allow you to narrow down your list of designers to interview.
Scheduling Interviews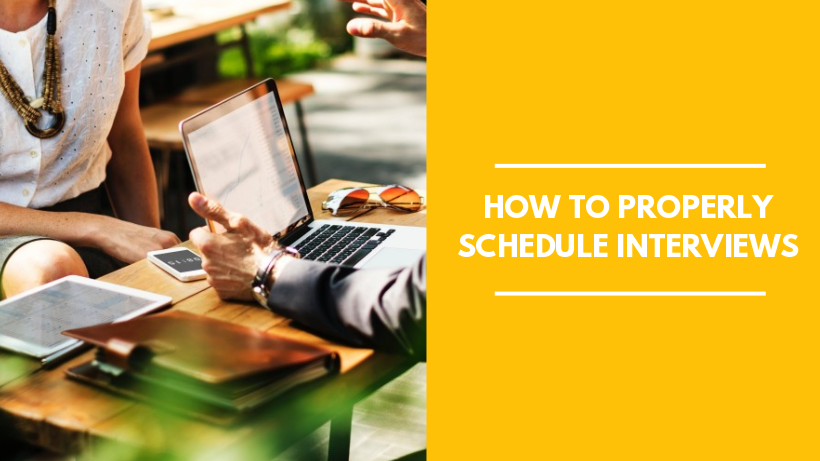 This process can be very time consuming or very efficient. I'll give you examples from both scenarios.
How NOT to schedule an interview
Start off by sending them a message in which you're just typing something off the top of your head like…
"Hi there, I saw your portfolio. It looks great and we're looking for a designer. How about we talk more?"
Then you wait for them to respond. They'll probably respond with something along the line of…
"Sure sir. I am available for an interview. Please let me know what time and how we will do the interview sir."
And being you have absolutely no clue what you're doing, you'll send…
"Ok what time is good for you? I'm usually open Monday and Wednesday between 3PM and 5PM. And what program do you recommend?"
I'll spare you the pain and stop the interview there. The back and forth between just ONE applicant will continue a little more before you decide on a time/method for interview.
Now let me show you how the pros do it…
Forget about indecisively going back and forth. Make up your mind and send ONE message to rule them all! A pro wouldn't bother writing out each individual message. A pro would have a template ready to copy/paste to all qualified applicants. The expert template will contain everything that's needed to extract all the basic information you need, schedule the interview, and determine how serious the designer is.
Here's what it looks like…
"Hi [Name],
I just reviewed your portfolio and believe you may be a good fit. Please message me on Skype at [username], with the following information:
Your full name
Email
DOB
Location
Link to portfolio
Last employer
How long did you work there?

– [Your_name]"
Why does this script work so well?
It eliminates the unnecessary back and forth just to schedule a time and decide on a platform to communicate. Almost every freelancer has Skype. And as soon as you're connected on Skype, you can begin your interview. No need to fumble around with time zone differences and scheduling. They're just as eager to get started with the interview as you are.
It saves you unnecessary small talk to get basic information down. Right away, you'll receive all the basic information to review before the interview even starts. Saves everyone time.
Saves you time from unnecessary messaging. Just copy & paste and you're done.
Potential designers will respect this type of efficiency as they also don't want to waste time.
There you have it, the perfect script to schedule an interview.
Mode of payment
You might think that this isn't important to discuss at the onset, but since you are going to work with an online graphic designer, you need to discuss the mode of payment. Are they fine with Paypal, or how about Wire transfer? Remember to settle these first.
10 Top Interview Questions
When it comes to interviews, you rarely need to schedule it. It's not like a typical interview you'd have with an in-house designer who would meet you face to face. After you received their message with all the required information, simply review it again, and if everything checks out – reply back to them and ask if they're ready for the interview.
This is your interview, and you know your company/needs better than anyone else. Don't try to wing the interview without a real objective. Make sure you know what you're looking for and have a list of questions ready to get the information you need.
Here are some questions that work well. Feel free to steal them.
How long have you been a graphic designer?
How did you get into graphic design?
Tell us a bit about your last job.
What was your last employer like?
Can you show us a design you're proud of and tell us why?
What are you exceptionally good at designing?
What is your design process?
Do you have a goal or dream in life? What is it?
Establish Clear Guidelines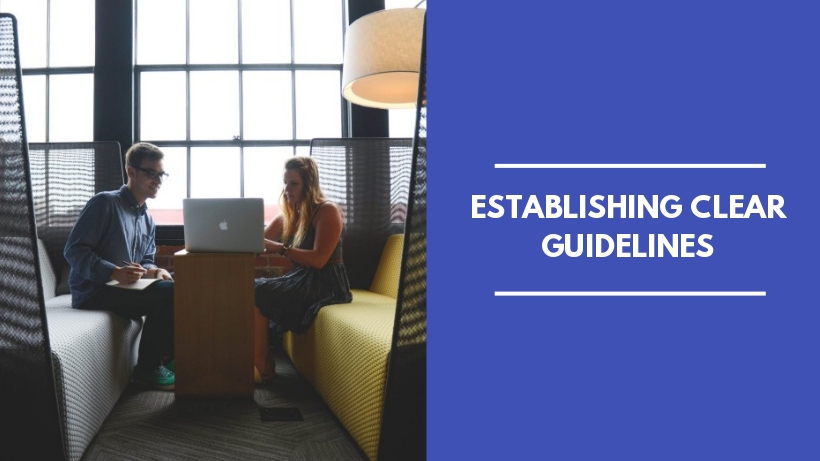 Here's a trap that many employers fail to do and it ends up costing them later down the road. Before you even discuss pay with your designer, make sure to set guidelines. Without these guidelines, your designer won't know how to effectively work with you. And if you don't set proper expectations from the beginning, you and your designer may have a short-lived relationship that ended due to miscommunications. Don't assume your designer can read your mind and always know what you want. Here are some things you both need to have an understanding FIRST before working together.
Full-time or part-time
Don't beat around the bush. Make sure both you and your designer know if this is a full-time or part-time job.
Are you exclusive?
Like any relationship, you want to make sure it's exclusive if it's full-time. Be sure to ask and make sure that your designer isn't doing any side work while on the clock with you. Now there's nothing wrong with them still taking on freelancing work (as long as you're ok with it), however, you need to set boundaries and make sure they understand to NOT do other client's work during YOUR time.
The best method for communication
How would they know where you best respond? Maybe you prefer work delivered via email instead of Skype or Slack? Maybe you prefer they upload to Trello on a specific board for you? Be clear with which platform you and your designer will communicate.
Best time to communicate
Chances are you'll be in different time zones. Be sure to set specific windows for communication so you don't miss each other. Often times, because of time zone differences, employers may be led to believe their designer is slow or unresponsive because they're not responding right away. Make sure both parties understand WHEN the window of communication will be so both parties are aware and available.
Unresponsiveness penalty
As strange as it sounds, your designer may be unresponsive at times. Depending on how you want to structure your relationship, it may be healthy to discuss what happens if/when they become unresponsive.
You can tell them that if they fail to respond to you within 24 hours, they will receive a strike. And after 3 strikes, they are fired. Or you can suggest that they must respond within 3-4 hours of receiving messages, otherwise, there will be a reduction in pay (this one is risky, so don't try it unless you feel it's absolutely necessary).
And that wraps it up for this version of Hire A Graphic Designer Online – A Complete Guide. Hopefully, you'll be able to find your rockstar graphic designer and build a long-lasting working relationship with them using this guide.
As you search for the most suitable graphic designer for your business, why not try Penji 100% risk-free for 15 days. When you subscribe to a Penji plan, request all the designs you need to strengthen your branding or grow your business.
Don't worry about unresponsive designers. Penji has designers that will work on your design anytime you need it. Plus, you don't have to worry about hourly or weekly billing, either. You pay a flat monthly rate on any Penji subscription. Sign up NOW, and give Penji a shot.