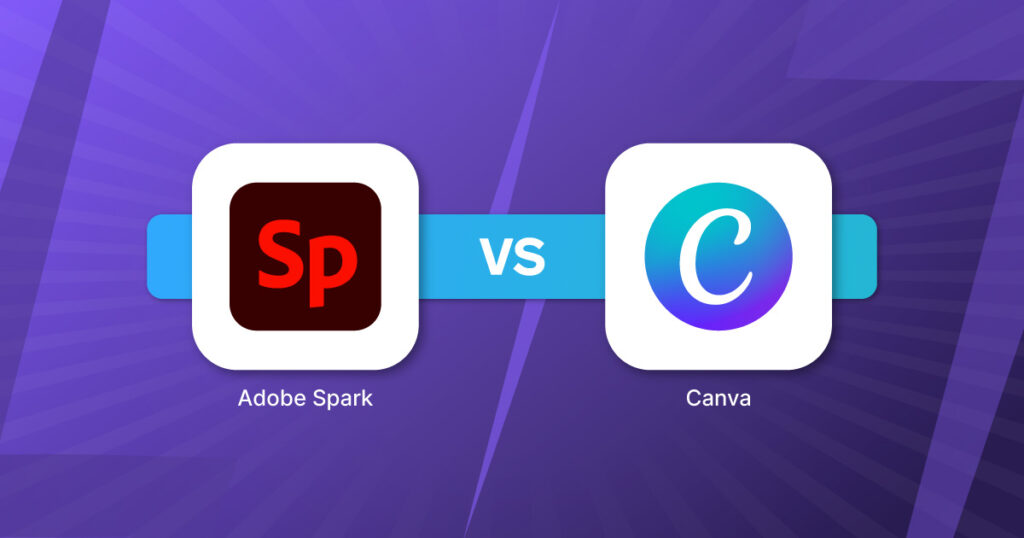 Which creative design tool is best for your business? It's a common question, and as platforms like these get more advanced, it's increasingly difficult to answer. From pricing to various features and capabilities, there is a lot of overlap. But when we compare platforms, one tool always comes out on top. In this post, we'll compare Canva vs Adobe Express (formerly Adobe Spark) so you can decide what makes the most sense for you.
And if you're looking for a design solution that you don't have to do yourself, stay tuned until the end.
Unlike our comparison of Figma vs Canva, Adobe Spark & Canva are comparable tools. They have a similar if not identical target audience and the deliverables are largely the same. With each of these tools, you can create:
social media posts
reels
presentations
logos
videos
flyers
and more
Both platforms also offer collaboration with team members (including real-time collaboration).
Skip the DIY, Get Unlimited Design
Try Penji risk-free for 30 days and get all your design projects done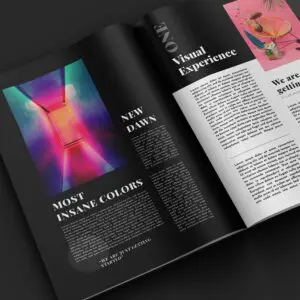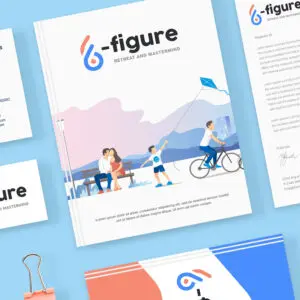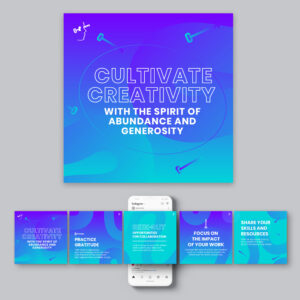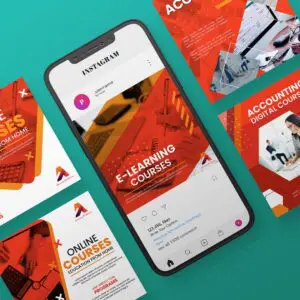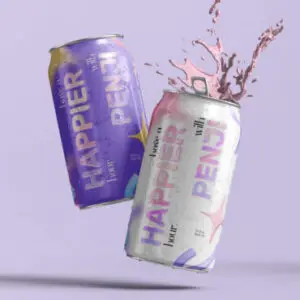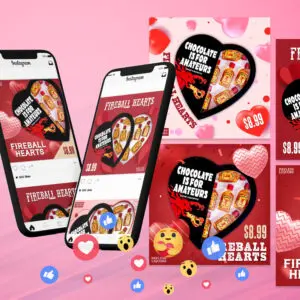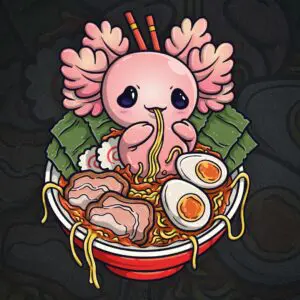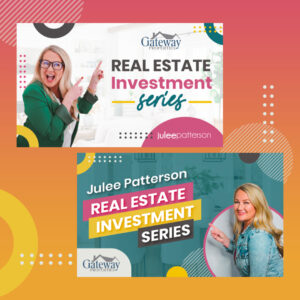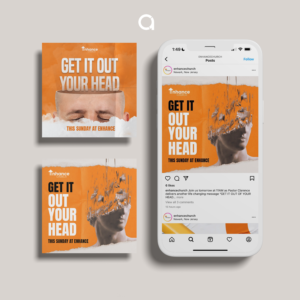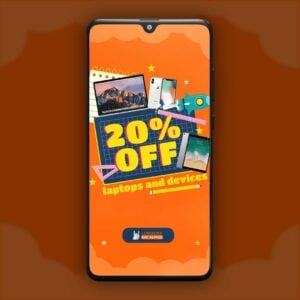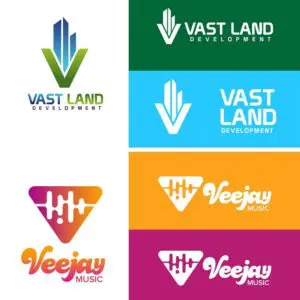 User-Friendly Dashboards
Adobe Express and Canva have similar dashboards so it won't take you long to learn either tool. Each has a menu on the left-hand side and a workspace where you can drag and drop images, insert text, upload images from your device, and more. In both platforms, you have quick access to stock images, videos, and audio. All of these can be clipped and edited to your preferences. You can play with fonts, text effects, pre-made color palettes, shapes, and other elements until your heart's content.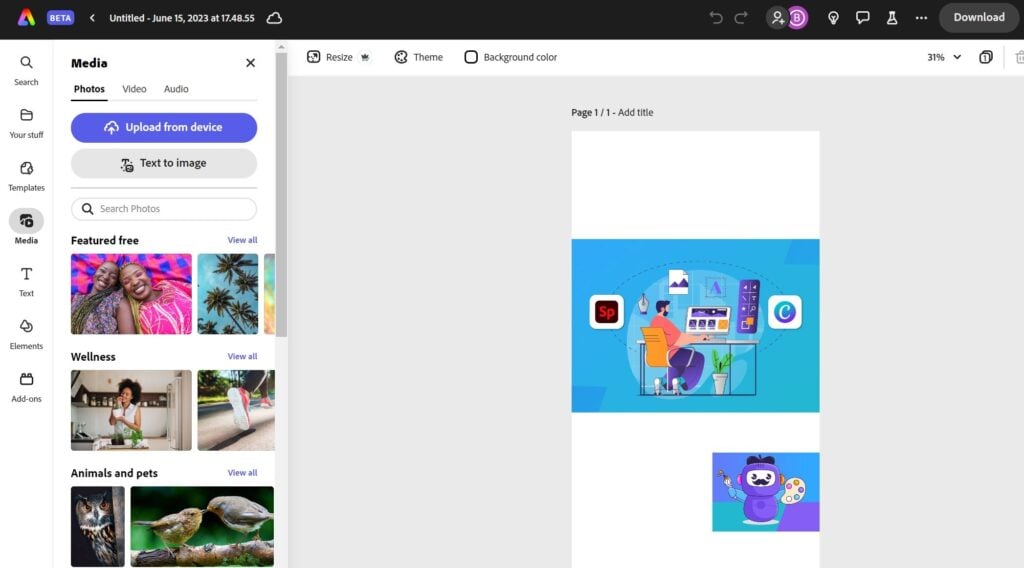 Storage Space
Unsurprisingly, both Canva and Adobe Express provide storage space. But Canva comes out on top, offering a whopping 1TB compared to Adobe's measly 100GB. So if you're creating high resolution projects (especially videos), this is something to consider. There's no rule that says you have to use either of these platforms as a storage container for media. But if you prefer to keep your designs in the cloud, Canva is the better option.
Keep in mind that multiple brand kits are only allowed in the paid versions of both Canva and Adobe Express.
Abundance of Templates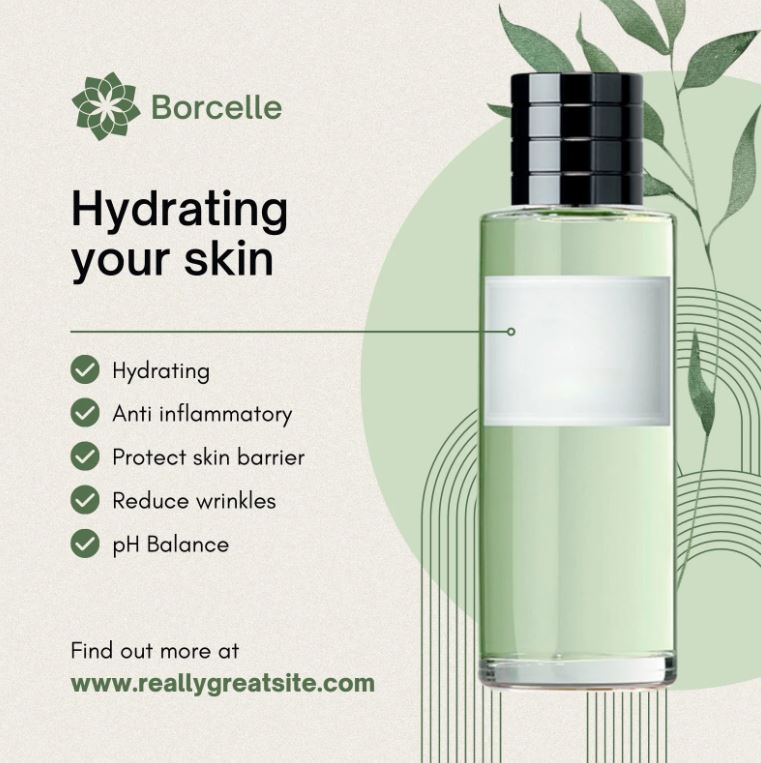 Canva is the template king offering 250,000 templates on its free plan and more on its paid plans. Meanwhile, Adobe Express offers 100,000 on its paid plan – far fewer options to choose from. But if endless templates aren't a major concern for you, this doesn't necessarily put Canva ahead.
If you want to make mockups for physical or digital products, Canva has more template options. However, Adobe's can be edited to create more variations. If you're new to creating mockups or designing things in general, Canva is an easier tool to use. Adobe's mockups requires a little more know-how, but you can jazz up your products with both of these tools.
Typography & Photos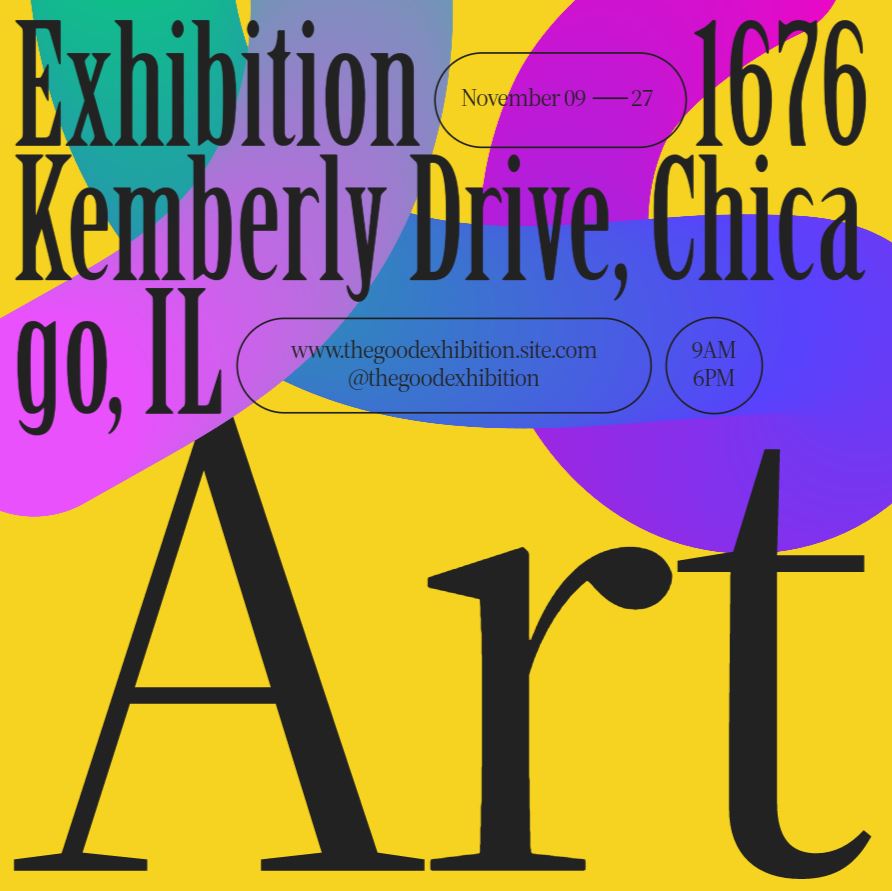 When comparing Canva vs Adobe Express, Adobe is the king of fonts. Their 20,000 font option puts Canva's 2,000 to shame. So if fonts are a big deal to you, Adobe is the better choice. Adobe even employs AI to help you pair complementary fonts together effortlessly.
The same goes for stock photos. Adobe offers a far wider range than Canva. Their paid plans grant access to over 160 million royalty-free photos. These images are unique and high-quality – no need to worry about cheesy stock images. The only downside is that not every image has the same license, which means some images can't be used for certain purposes (eg. creating merchandise). So if the idea of sifting through licenses irritates you, this could put a damper on Adobe's otherwise superb stock footage library.
Canva vs Adobe Express Pricing Plans
Canva offers three simple pricing tiers: Free, Pro, and Teams. The free plan is sufficient to get you started if you just want to play around and create some designs.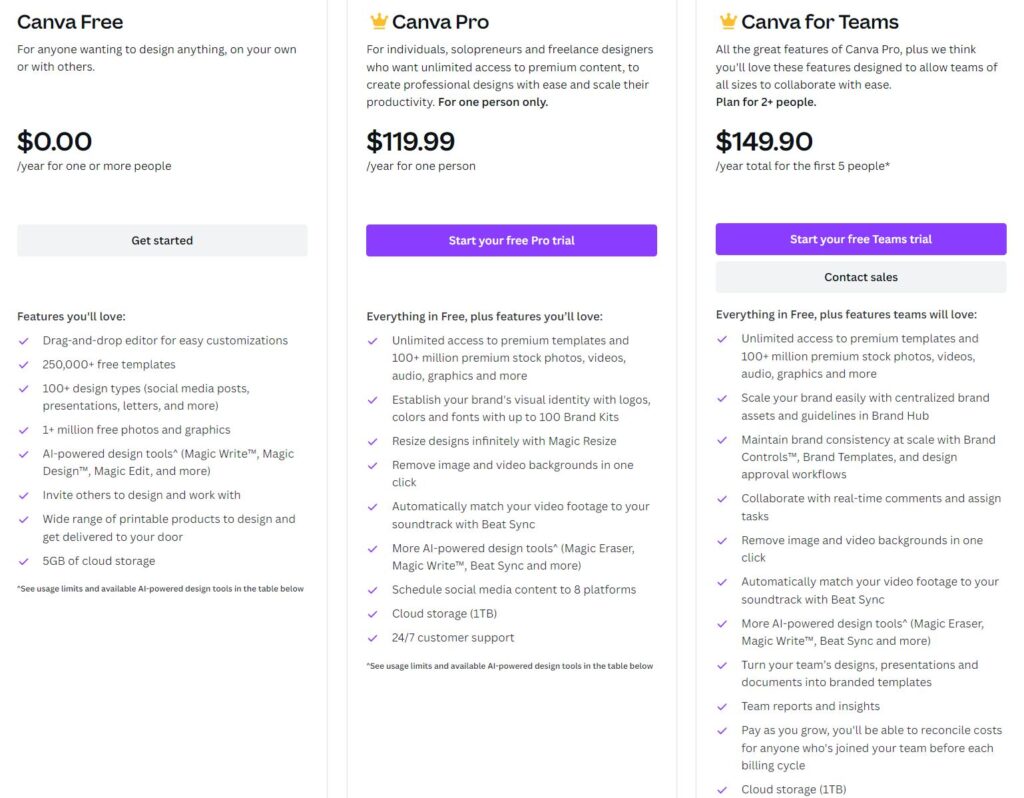 The biggest payoff of upgrading to Pro is that you gain access to tons of Premium designs (Canva likes to tease you by displaying these in the free plan – Premium designs have a small crown icon in the corner). The other big payoff (in our opinion) is that Canva Pro and Teams allows you to schedule social media content to all the big social platforms. This can save you time, and if you're already using Canva primarily for social content, you can stay on the platform and schedule content right away.
Paid users also get unique AI-driven features like Beat Sync and Magic Eraser.
Adobe Express (aka Adobe Spark) offers an even simpler pricing plan with a free option and a monthly option for $9.99. Like Canva, Adobe offers a social media post scheduler in their paid plan.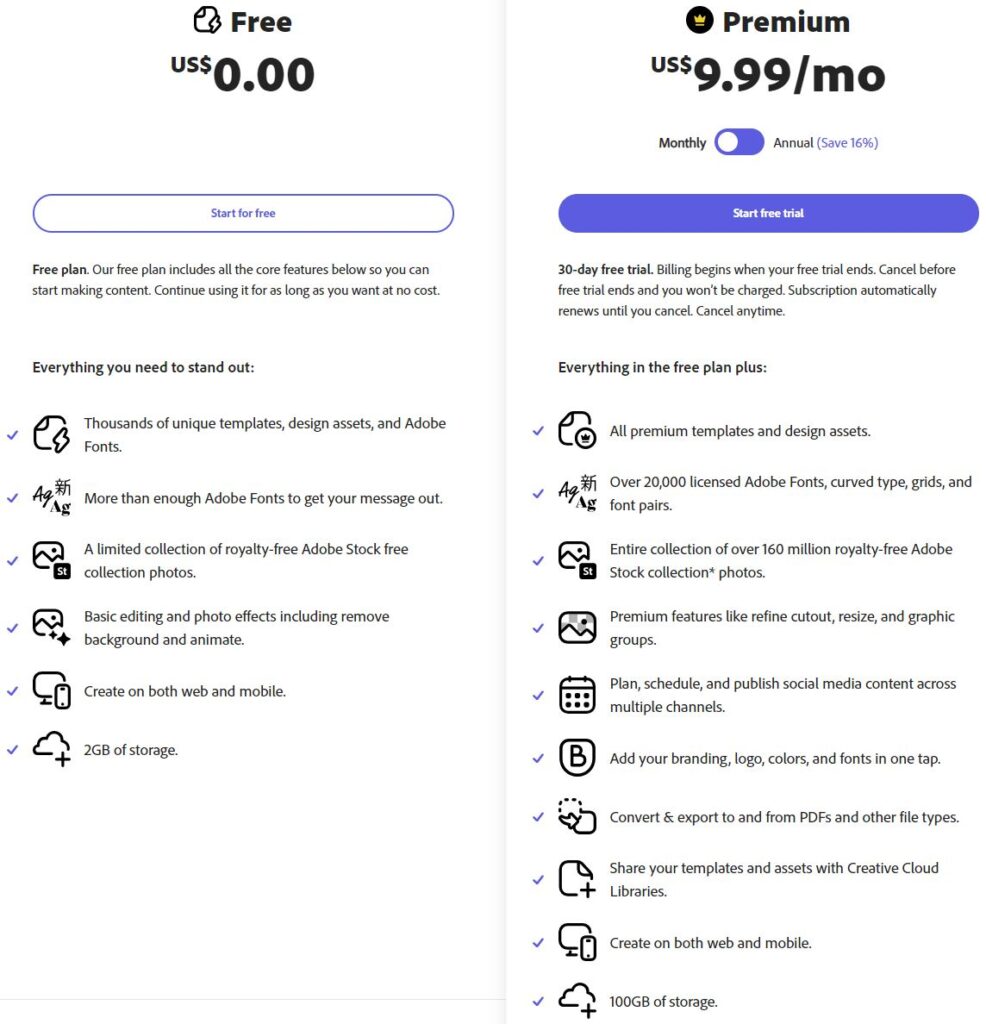 Another unique feature offered by Adobe is Multipage. So if you want to create the same social post for several different platforms, Adobe will resize it for you. Or you can use varying images with the same overarching theme. This automatically gets you the ideal dimensions for each social media channel.
It's important to note that Canva isn't the only platform with AI-driven features. Adobe Express has a built-in text-to-image generator that rivals Canva's.
Software & Integrations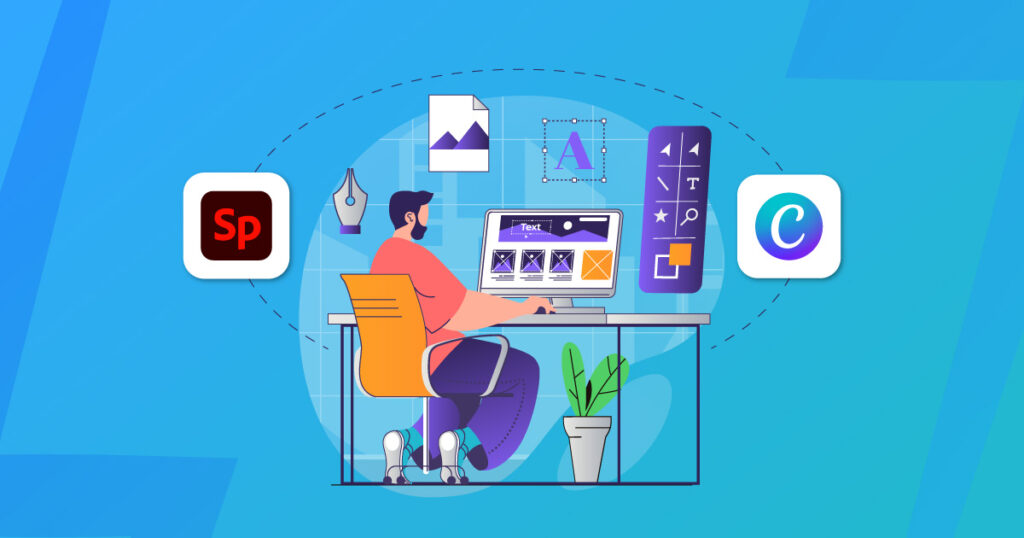 Adobe Express is part of Adobe's Creative Cloud, which includes Photoshop, Illustrator, InDesign, and more. So if you're familiar with Adobe's products and you already use them, you could easily incorporate Express, accessing them all from one central hub.
Before purchasing Adobe Express, you might want to consider a Creative Cloud membership. This grants you access to Express along with several other tools like Adobe Aero for iOS, Adobe Fonts, and Adobe Fresco.
Both Canva and Adobe Express run on Mac & PC desktops, as well as iOS and Android apps. So you can make designs from your phone, tablet, or computer.
The Final Verdict: Canva vs Adobe Express
If you're a creator who's looking for the best stock photos and typography, you'll definitely want to choose Adobe. However, in terms of general features Canva has more. These include:
product mockups
whiteboards
AI content generator
Brand Controls for teams
While Canva offers a range of design features, some advanced design functions may be limited in the free version. Canva Pro unlocks additional features. Adobe Spark may be better suited for users who want to create more sophisticated designs. It offers some advanced features like motion graphics and the ability to add voiceovers to videos.
Adobe is exclusively a design tool, while Canva has a few other perks that business owners and creators often need. This makes it a slightly more useful and versatile platform. And while Adobe Cloud has an entire suite of great design software, you'll have to purchase them individually or sign up for a Creative Cloud All Apps bundle (currently priced at $82/month).
So in the battle of Canva vs Adobe Express, Canva wins by a hair. Of course, you don't have to take our word for it. Try out the free versions of both platforms to see what you like better.
Say Goodbye to DIY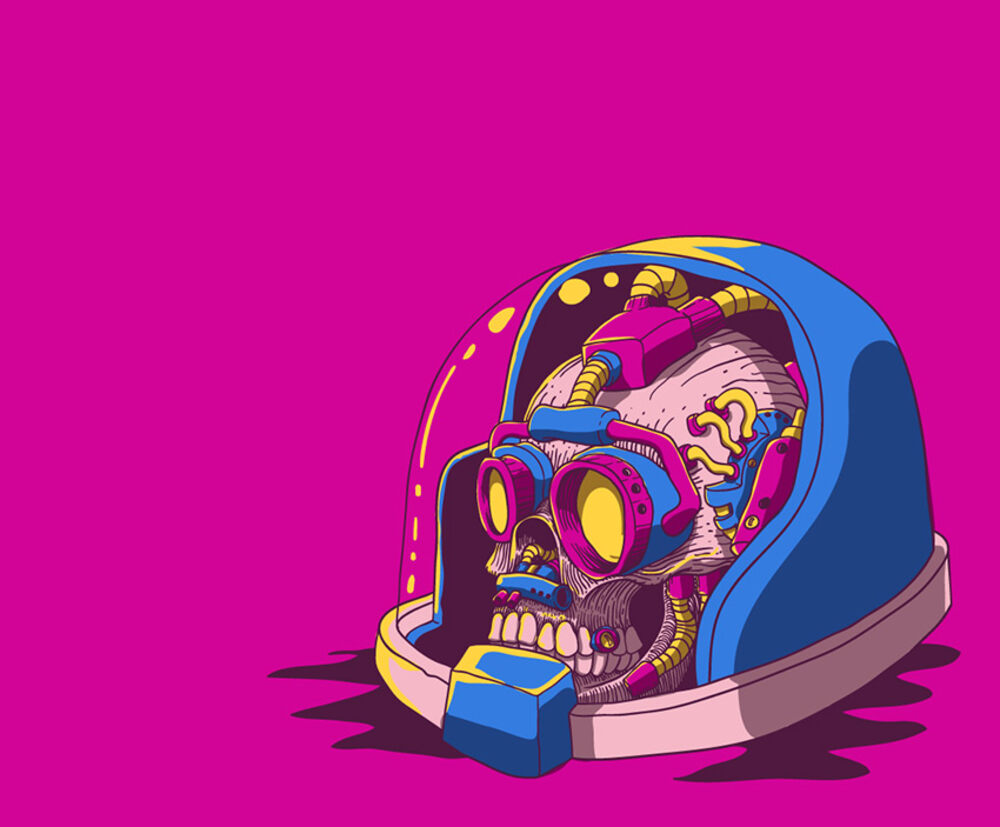 If doing your own design work is getting tedious, or you want to free your team to focus on more important tasks, Penji can make it happen. Our unlimited graphic design service gets you as many designs as you want for a flat monthly fee – no catch. Get unlimited revisions on social media posts, packaging designs, promos, flyers, book covers, email designs, and anything else you need.
Give us your brand guidelines (or the guidelines of your clients) and we'll create customized content you can use. Wanna see how it works? Check out a demo and learn how to submit unlimited design requests for your business.