A study by eMarketer shows that by 2021, digital ad spending all over the world is predicted to reach over $375 billion. That's an immense demand that leaves marketing agencies wondering, "how are they going to satisfy this growing market?" By using the services of an on-demand graphic design company such as Penji, agencies can not only fulfill these demands but also leave more time to capture more of the market.
Graphic Design for Ad Agencies
Effective advertising can depend a lot on strong visuals, with the exception of auditory media such as radio and podcasts. That said, a good concept will only get you too far. Your team has to have the creative chops to transform those ideas into stunning visuals.
What Makes Ad Designs Different from Other Designs?
Without a doubt, ad design has a distinct set of requirements compared to other types of graphic design. After all, the design has a serious aim – to sell something.
Here are a few things that make ad design different from the rest:
In the case of ads that show an actual photo of a product, that particular image should take center stage. For instance, you can tell the audience how good a burger is by writing it into the copy. But even the most descriptive words will fall short if pitted against a clear image of a burger with juicy patties, oozing cheese, colorful veggies, and all the right elements.
Ad graphic design should be interesting enough to catch attention but not too busy to cause confusion. Because you're aiming to sell, you need to make the buying decision and purchase process easy for the market.
Not all ads can show a tangible product. If this is the case, it's best to focus on the end result. If you're offering a fitness plan subscription, for example, you can focus your visuals on the expected end result (e.g., defined abs, toned arms) rather than just the app interface.
Challenges in Producing Ad Agency Graphic Design
Here are some of the challenges ad agencies encounter when it comes to ad graphic design:
Turnaround time. Keeping everything on schedule is a tricky part of running ad campaigns. That said, designs need to be produced within a set turnaround time, especially if you need multiple images for A/B testing.
Expertise. Many ad agencies hire freelance graphic designers from online job marketplaces. Though there can be skilled designers in those platforms, it can be a hit-or-miss thing.
Revisions. It's inevitable – the client will almost always want to revise something from a design when they see it. The designer you hire should be well-versed and dependable enough to revise the design to fit the client's demands.
Generate leads the most obvious way

Your next ad will do well...if the design is right.

I need this!
What is On-Demand Graphic Design?
Cambridge English Dictionary defines on-demand as at any time that someone wants or needs something. With many ventures aiming to give consumers "what they want, when they want it, and how they want it," it has long since become a business byword.
Some of the most popular on-demand subscription brands include Netflix for video entertainment, Spotify for music and podcasts, and Masterclass for online courses.
Related Post: Custom Logo Design Using a Graphic Design Service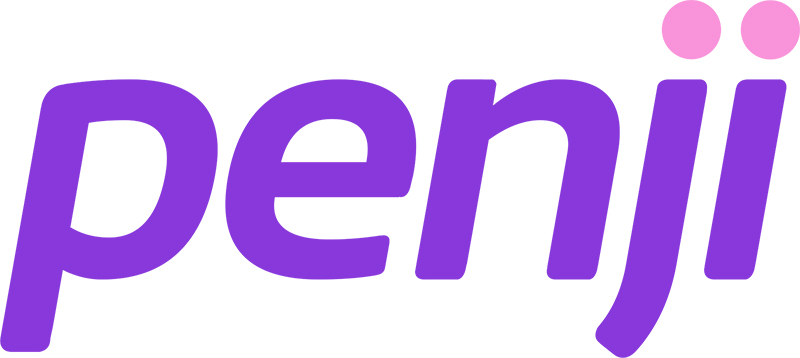 As for business and marketing, on-demand graphic design has become a popular and practical solution for many agencies for business and marketing. It provides you with logos, banner ads, or any type of design at request. One such service is Penji that provides unlimited and on-demand graphic design as well as custom illustrations.
In the marketing and advertising fields, the race to create the best content to get the attention of prospects is definitely on. If you can't keep up, you might get lost in a sea of struggling companies and go the way to being just a memory. It may be cliché, but it's the sad reality.
If you're a marketer or a design agency struggling to meet client's demands, this is the perfect time to familiarize yourself with the on-demand graphic demand service. Schedule your demo today with Penji to learn more.
How Agencies Use Penji for Ad Design
Having worked first hand with numerous companies and brands such as AWeber, University of Pennsylvania, Lyft, and many others. We understand that there are some months where agencies' workload becomes unmanageable.
This is when the problems start. We all understand that it's never a good idea to sacrifice quality for the sake of meeting deadlines. And this is where Penji can provide the most benefits for agencies and marketers.
Penji's on-demand service can help you have high-quality graphic design during these peak times. Our services are on a monthly subscription system where you can easily opt out. In times when the number of work subsides, you won't have to worry about paying for services you don't need. You can cancel anytime, with no questions asked.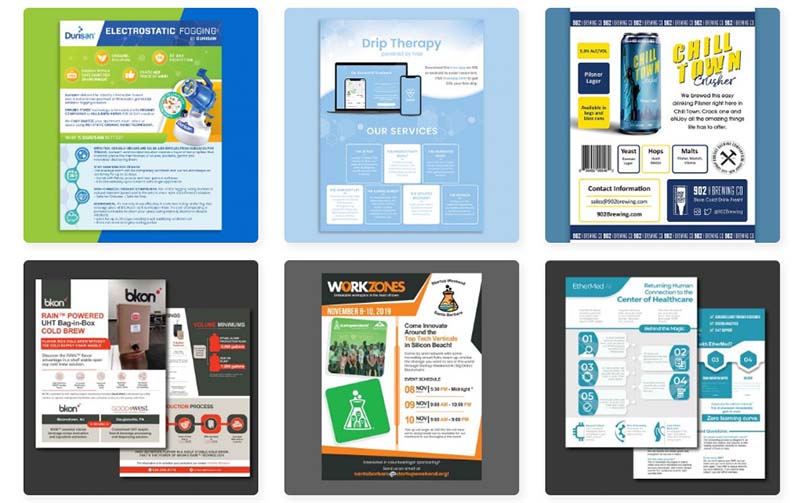 Our team of professional graphic designers is vetted to be on the top 2%. This is to ensure that you'll get quality work to go with what you're accustomed to. And we'll make sure that you only get graphic design that you'll be happy with.
Working Together with Agency In-House Designers
According to CMO by Adobe, the future of advertising will focus on personalization, automation, immersion, measurability, and experience. The landscape is expected to continually evolve from its current state of volatile platforms and needs. Agencies, marketers, and business owners should be aware that the industry can go many different routes, so being prepared is necessary.
Because of this, agencies can be overwhelmed with the amount of work they need to do. From traditional to digital advertising designs, the list grows longer as technology advances. And the forecast shows that it's never going to slow down. As they say, as long as there are new products and services, the demand for ad designs will never fade.

And we at Penji can attest to this. Advertising designs are some of the most requested work we get. The intention is never to replace anybody on your design team. Our objective is for Penji to be the assistant to your designers. You won't have to bother your team with projects such as banner ads or landing pages for your website design. We'll gladly do them for you.
Types of Ad Designs Penji Provides
Penji can create a wide variety of ads for you. Here are some of the most requested ad types we receive:
Facebook ads
Google ads
Print ads
Display ads
Newspapers, books, and magazines
Outdoor advertising (billboards)
direct mail (email and newsletters)
Promotional materials (stickers and labels)
T-shirts
Rollup banners
Car wraps
Vehicle wraps
Website illustration
If what you need isn't on this list, we can create custom ad designs for you. Our dashboard makes communication between you and your designer easy and straightforward. You won't have to read through long email threads to relay what design you want.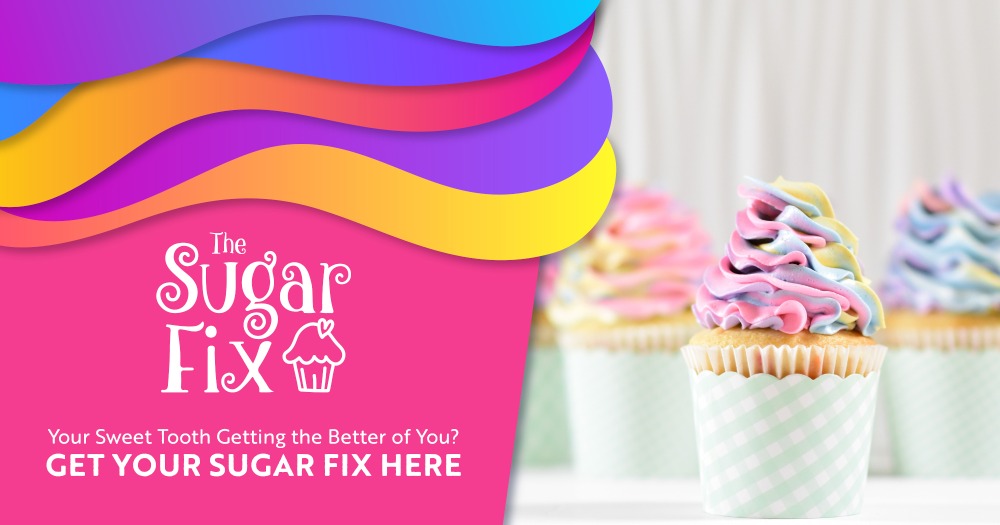 Here is an example of an online ad we designed to give you an idea.
Is it really "on-demand"?
Is it really "on-demand"?
We mean it when we say on-demand. Penji understands that meeting deadlines means continued patronage from your clients. Using our services ensures that your designers can give their 100% to their work even if a deadline is looming over their heads.
By on-demand graphic design services, we mean:
On-Demand Means Right Now
It's all a fluke if someone tells you it's on-demand, but they can't bring it to you when you want it. Penji has a short turnaround time of anywhere between 24 to 48 hours. Depending on the project's complexity, you can have that banner ad in just a short while.
On-Demand Means Diverse Ideas
Penji's team of professional graphic designers offer agencies and marketers with a wide range of talents. From photo-editing to illustrations, we got you covered. Turn to us for a variety of graphic design needs.
On-Demand Means Getting the Best
Nobody wants to use a service that isn't the best. Knowing what your competition is doing allows you to see what you need to improve on or do the opposite of. Penji can help you create graphic design that's high-quality to make sure that what you'll be getting is better than the other design services.
Here are a few on-demand ad designs we've done for clients in the past: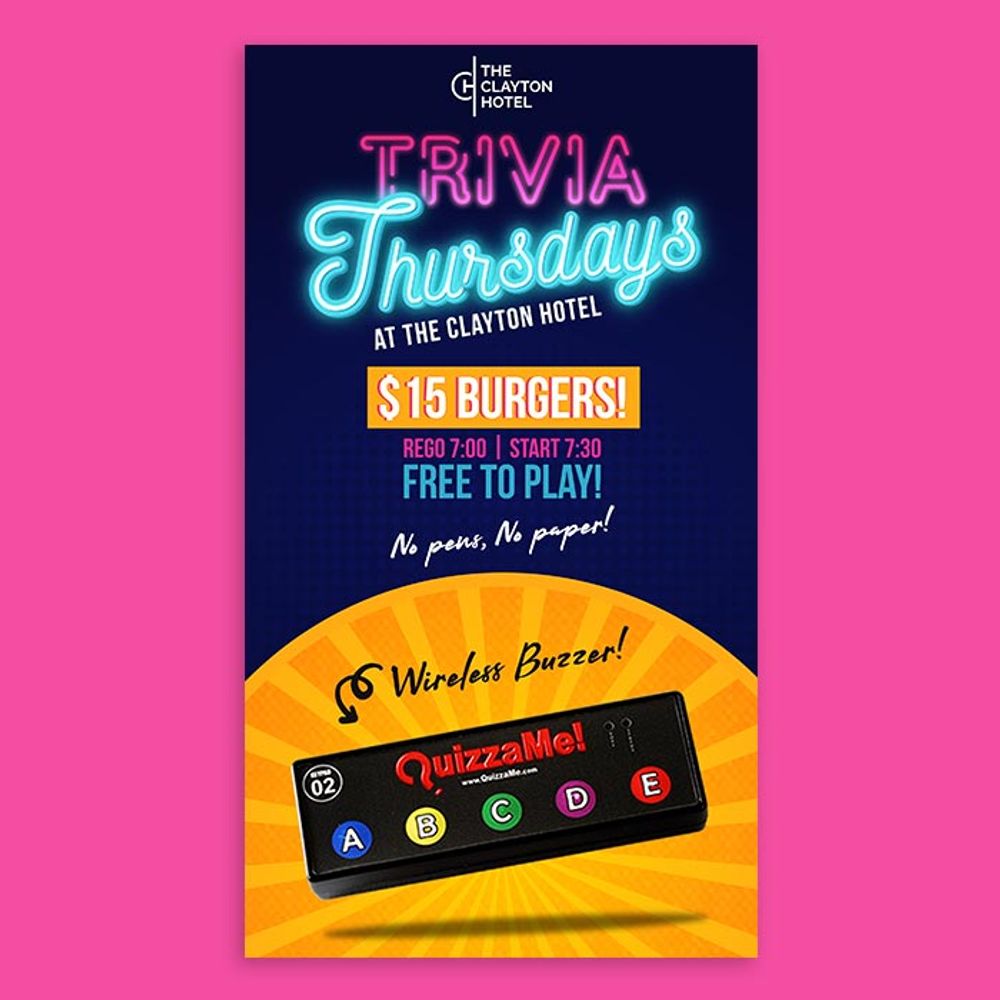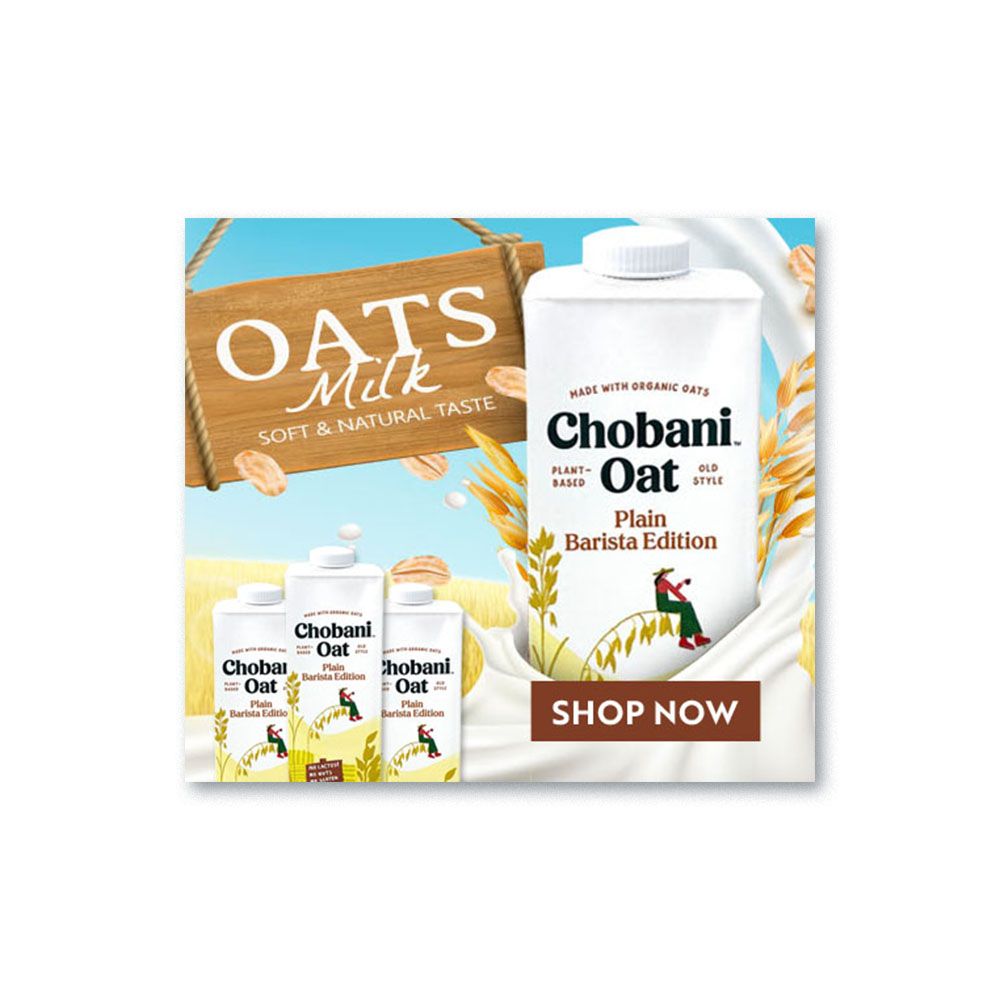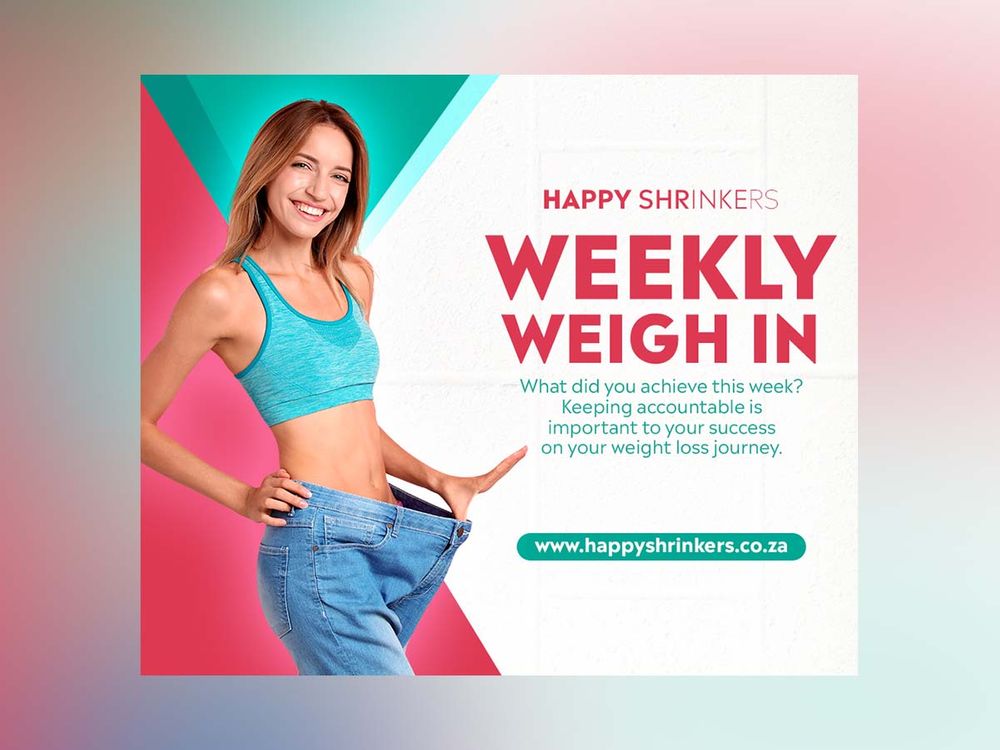 The Penji Process
Ease your workload by entrusting your graphic design services to Penji. Here's how the process goes:
1. Create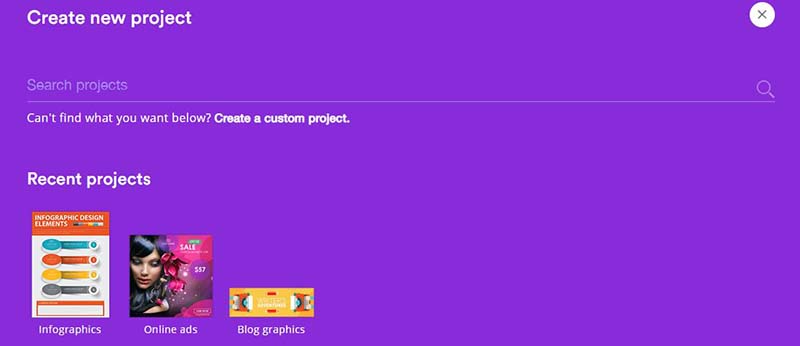 On the Penji dashboard, click on the Create new project button located at the upper right corner of the screen. Fill out the form with the project title, description, and other details. You may upload files to be used as a reference or if there are images you want to use. Click on the Create project button at the lower right area of the dashboard.
2. Connect
Your project will then be automatically assigned to the best designer for the task. You can communicate seamlessly with your designer on the platform. You won't have to check your email for messages, although you will receive notifications if there are messages or if your project is finished.
3. Revise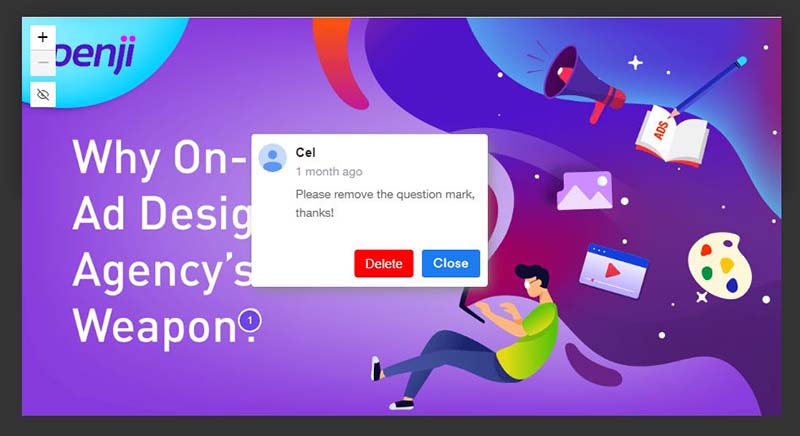 After around 24 to 48 hours, you'll get your first draft of the project. If you're not satisfied with it, you can have it revised as many times as you want. We won't stop until you get the project you'll be happy with.
The platform lets you pinpoint exactly where you want the revisions so the designer will know what to edit. Otherwise, if you're happy with the design, you can then mark the project as complete and leave your feedback.
4. Download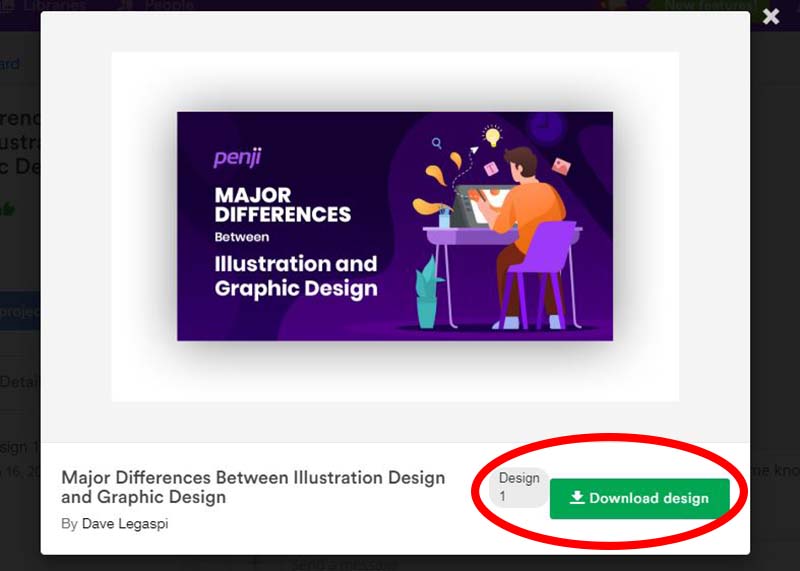 With a simple click of a button, you can download the design instantly. You now own the design and use it for whatever purpose you want. The platform stores all your designs, and you can access them anytime you want.
Quick and Easy
That's how quick and easy it is to have your advertising designs done by Penji. We know that on-demand service has to do precisely that—to give you graphic design whenever you want it. Our team will work with you during the daytime to ensure that you get the fastest turnaround possible. Working with us will allow you to focus on more essential design matters.
Final Thoughts
Penji has made it easy for agencies, marketers, and business owners to get good ad designs when they want it. Our platform allows for quick project creation, smooth communication, and value for your money. We'll give you what you demand, when you demand it. Stop lagging behind your graphic design needs, try out Penji for 15 days.