What is advertising design? Advertising design consists of artwork created specifically for the promotion of products or services.
Graphic design is a broader term, including everything from websites to posters to candy wrappers. Advertising design is a category under the graphic design umbrella, with the purpose of selling a brand in mind.
Advertising design and graphic design have many similarities but tend to overlap in certain areas. Graphic designers are professional creatives, they use their skills to represent brands. Whereas advertising design can be considered a hybrid of marketing and design.
What is advertising graphic design?
Advertising design involves the creation of visuals solely for a particular brand to promote its products and services. Graphic designers are typically hired to create these advertising designs with varying rates.
Examples of ad designs:
Volkswagen Beetle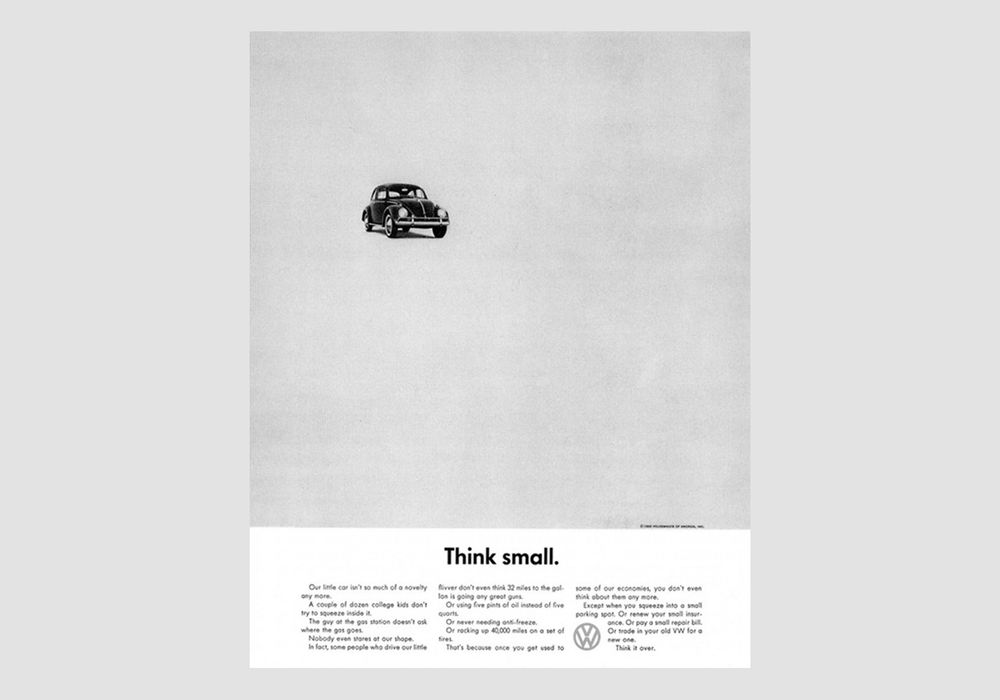 This is an example of using only your product's primary features and benefits. The Volkswagen Beetle became part of pop culture history being one of the smallest cars manufactured. The ad shows a small Beetle in a large white space to showcase its appearance. The visual is then complemented with a copy that says, "Think small."
Chobani Oat Milk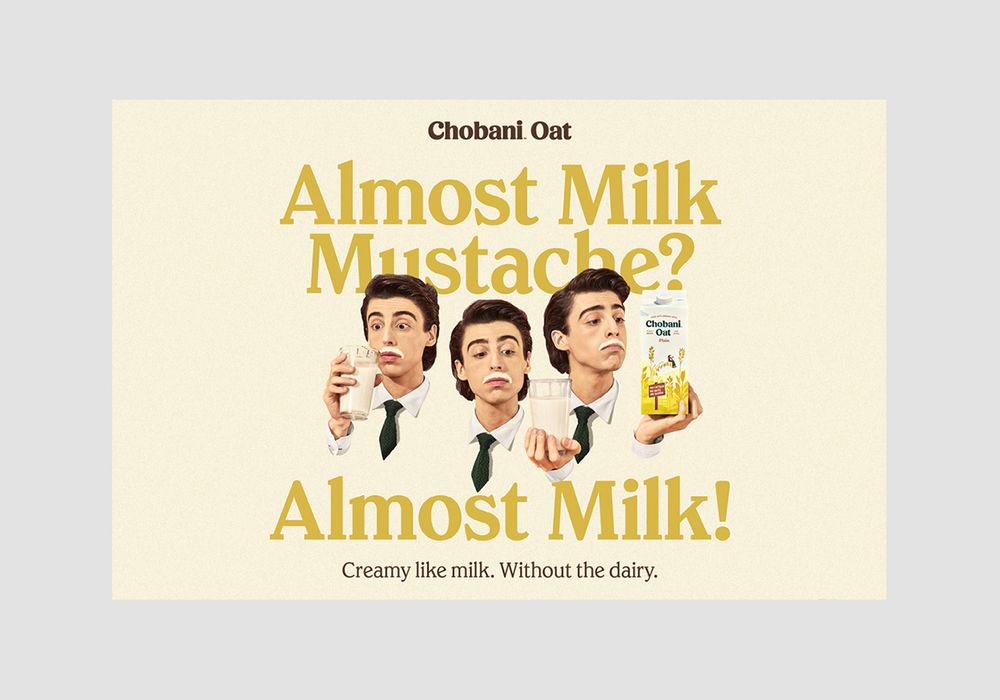 Instead of saying the classic catchphrase "Got milk?" Chobani wrote "Almost Milk Mustache?" instead. Chobani is a brand that sells milk without dairy such as oat milk. Poking fun at your audience will make your brand more appealing.
Apple Travis Scott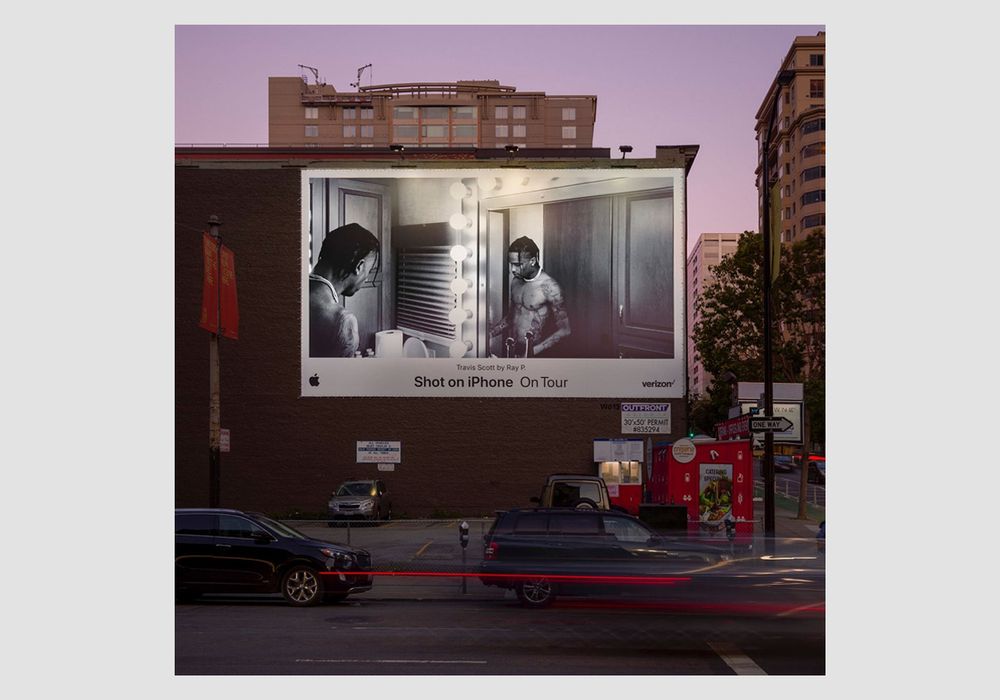 Apple took its iPhone campaign to the next level by working with celebrities playing live in concerts. The photographers used the iPhone to capture amazing photos. For brands with stellar products, that's enough to keep viewers hooked.
How is advertising graphic design unique?
Now that you have an idea of what advertising graphic design is, here's how it differs from other kinds of graphic design.
1) Less creative freedom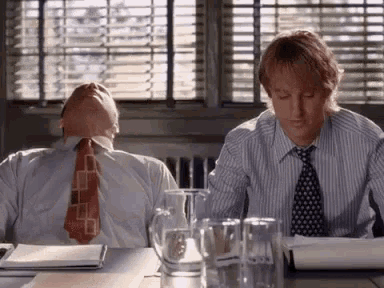 Graphic designers are able to express their creative side in their work. There are many different fields of design to work on:
Illustration

Brand identity (logo and branding)

Icons

Typography

UI/UX for websites and apps

Large print posters

Signs

Packaging

And much more…
Advertising design requires a more strategic approach rather than being solely creative.
Ad designs can be fun but they must look professional.
Must include a benefit to the product or service.
Ad designs are created as a sales tactic and are used for that purpose only.
2) Different approach to research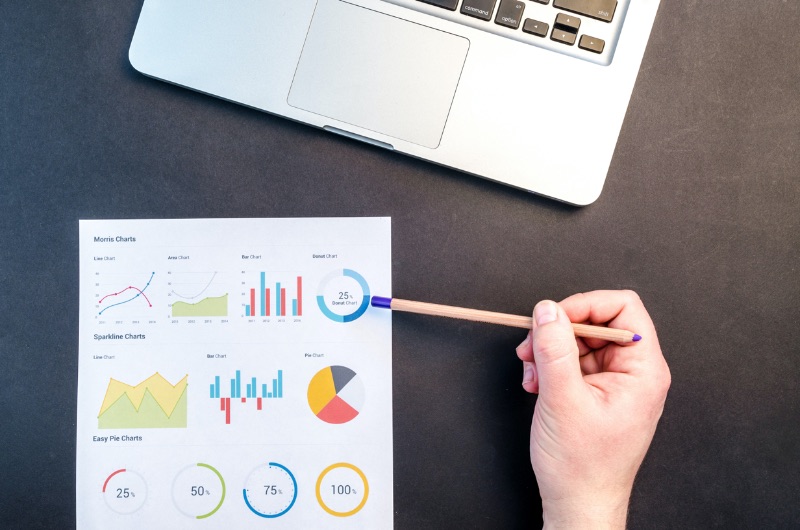 Graphic designs work with images and texts in order to create visually appealing brand assets. Brochures, logos, advertisements, and websites are just a few. But there is a lot of pre-planning to do before designing.
Here are three of the most common pre-planning processes used by designers.
Building wireframes: Wireframes offer a lo-fi blueprint for your design, giving you the space in which to create your graphic. They're especially common for UI/UX designs, such as websites and app.
Creating a comp: "Comp" is short for "comprehensive layout." These rough sketches are presented to clients as an initial pitch before the final design is created.
Developing a prototype: For interactive, 3D, and animated designs, your graphic doesn't just have to look good; it has to function. That's where prototypes come in handy.
Whichever process you use, designers generally don't dive in without figuring out what they're doing first, whether they're working on commissions or a personal project.
On the other hand, advertising graphic design takes various things into consideration before starting a project. This can include market research, budgeting, project scope, and consumer insights. This research generally isn't done by the designers themselves. However, it's extra important to know what you're getting into before you start an ad design.
3) Difference in priority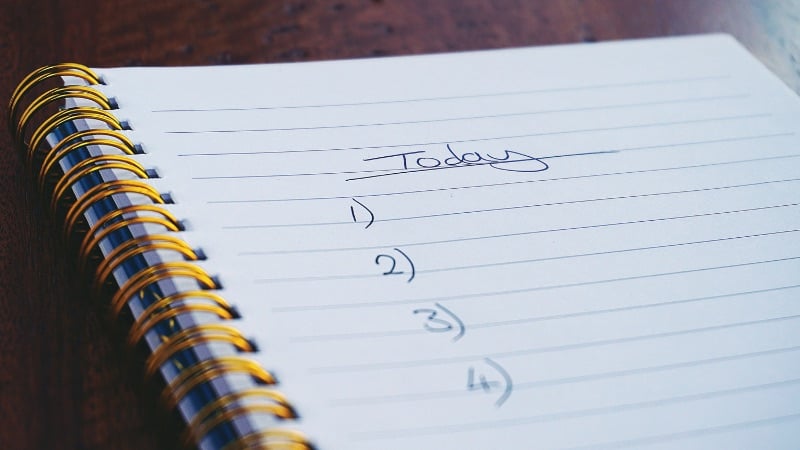 Graphic design can have a wide range of purposes, both aesthetic and financial. Even when graphic designs are being made for a business, they often put creativity and good visual principles first.
Advertising graphic design needs good visual language, too, but its priorities aren't always the same. Ad designs need to include a call to action, something that compels the viewer to try a product or service. They should communicate a benefit of the service, and many different designs are often made alongside each other as part of a campaign.
4) Difference in style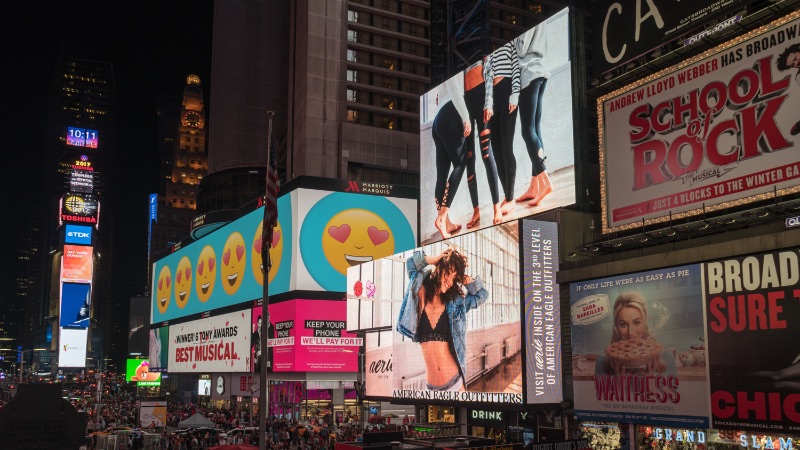 Graphic designers work with various design elements to create visually appealing work.
Graphic design emphasizes typography. So, they know the difference between: Sans Serif and Serif
They put careful detail into spacing and line height

Graphic designers create contrast through: Color, tone/value, size/shape, and direction
Advertising graphic design is primarily concerned with sales. Ads may not be as focused on aesthetics as other types of design.
The focus is not on design, but the message. The attention is on an effective headline
An ad will include a call to action, often emphasized above everything else

Advertising design may involve a more traditional marketing route and use: posters, billboards, or print ads
Can a designer be good at both advertising and graphic design?
This is not impossible, but it's a hard fish to catch. To know both the principles of graphic and advertising design is no easy feat. Sure, the fundamentals could be the same for both approaches, but it takes expertise and years of experience to become both an effective advertising and graphic designer.
Before you hire one, make sure that you know your business objectives. List down the job specification so you can attract the right talent for your project.
How much do graphic designers charge for advertising?
This depends on what methods you use, as well as your time, budget, and how specific your vision is. Ad designs can cost anywhere from $50 to over $1,000.
Professional freelancers: you can expect to pay at least $50/hr
AI graphic design: you can expect to pay at least $65 for a full-fledged design
In-house designer: any number of designs are included in their salary, which can range from $45k-70k
Unlimited design service: you can get a wide range of designs delivered quickly starting at $499/mo
Get your advertising graphic design done with Penji
Advertising design comes with a set of skills that are unique compared to standard graphic design. Luckily, the vetted designers at Penji can do it all. Our team covers everything from social media ads to landing pages that convert. Our AI will match you with the perfect designer for the task, and you'll get designs delivered in as little as 24 hours.
Sound too good to be true? Check out our demo to see how it works.