Not everyone is a fan of branded memes. When RadioShack returned as a crypto project with a raunchy Twitter presence, they were met with little laughter and lots of secondhand embarrassment.

Still, every brand with any kind of social media presence is getting involved in memes. Establishing your sense of humor is a crucial part of brand identity. But the meme game changes fast.
As a young content creator working in B2B marketing, I've seen what works and what doesn't. These 9 branded meme examples and tips will help you figure out how to do branded memes the right way in 2023.
What are branded memes?
Let's start with the very basics. A "meme" is any piece of content (image, video, audio, text…) that gets copied and shared rapidly online. They're usually jokes that are riffed on, reinterpreted, and combined with each other.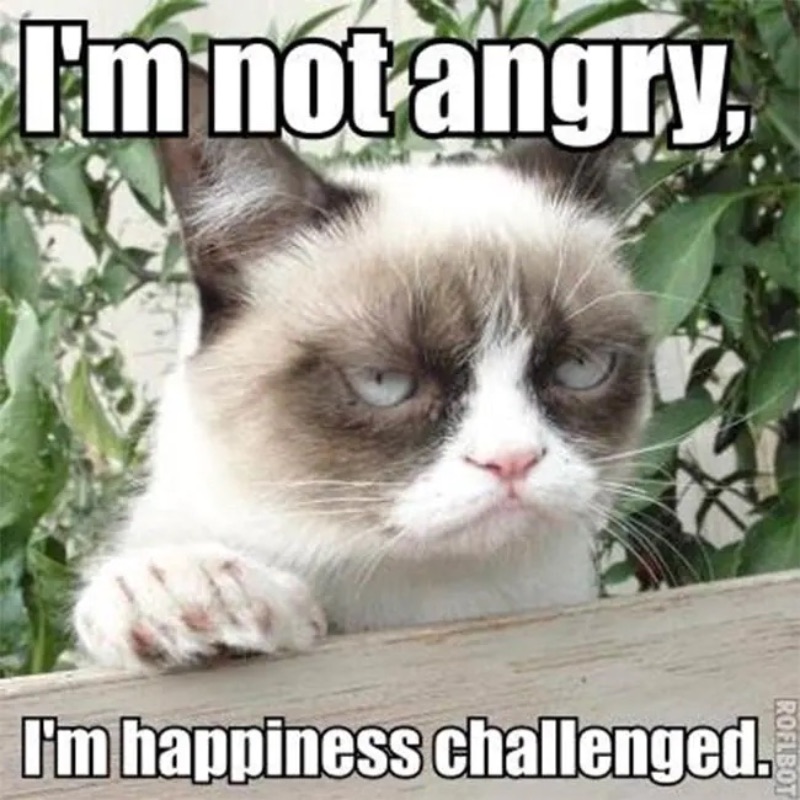 15 years ago, memes looked like this. You'd have a character with a distinct personality (Grumpy Cat, Bad Luck Brian, Overly Attached Girlfriend), with a one-liner joke presented in Impact font.
In 2023, don't do this. Viral humor has expanded greatly since the mid-'00s, and the Impact meme format will make your brand seem embarrassingly out of touch.
How are brands using memes in 2023?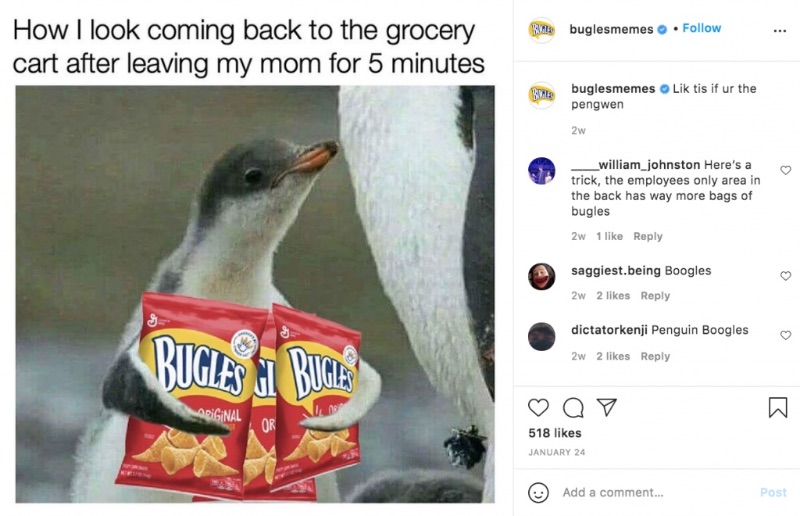 Branded memes are memes created for marketing purposes, usually shared on a company's own social media account. While ads themselves can go viral (for better or worse), "branded memes" usually refers to companies cashing in on preexisting memes that are already popular.
Above, we see an example from Bugles' official Instagram account, @buglesmemes. This style of Arial text on a white background with the image underneath is much more common for image-based memes nowadays.
But text over an image isn't the only way to do branded memes in 2023. Companies can use their social media presence to comment on current events, riff on viral tweets, and use humor to connect their brand to big moments in film and TV.
Do branded memes make money?
At the end of the day, branded memes aren't so different from any other social media content. They're just content designed to appeal to a young, media-savvy audience.
The companies most likely to use branded memes include fast food, media companies, and other brands that market towards young adults. Early examples of meme marketing come from Super Bowl commercials, so there's a lot of brand overlap between the two.
Need graphic design help?
Try Penji's Unlimited Graphic Design and get all your branding, digital, print, and UXUI designs done in one place.
Learn More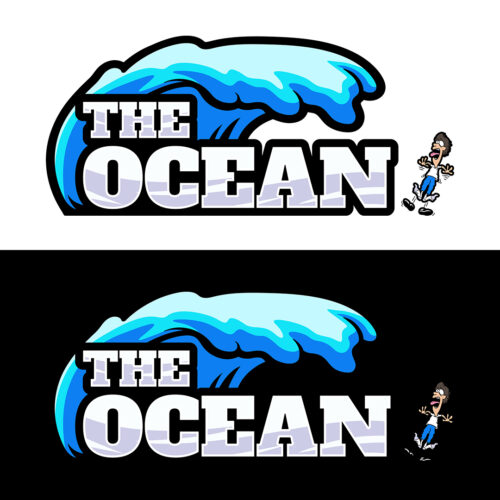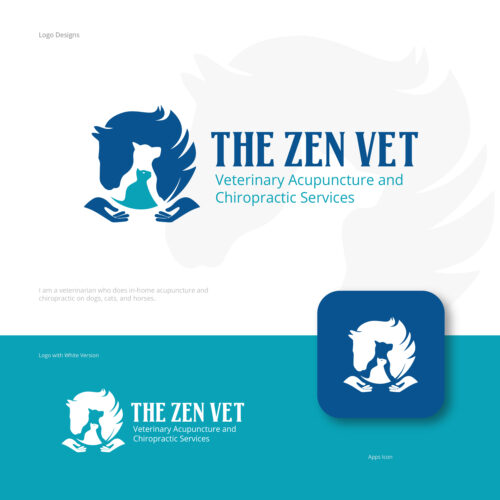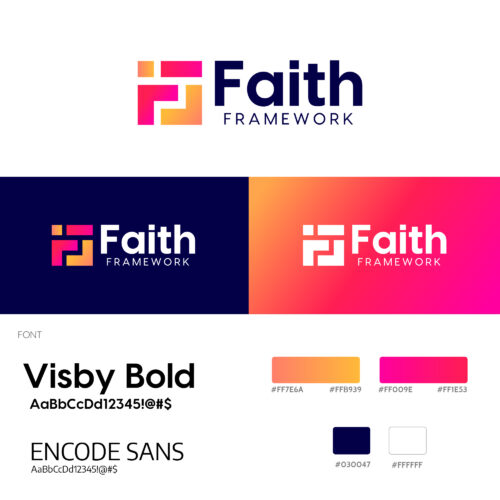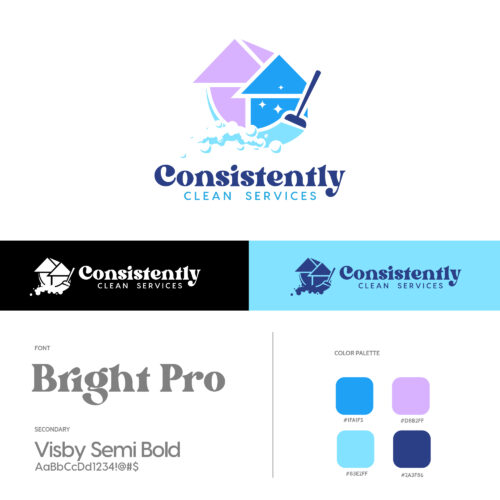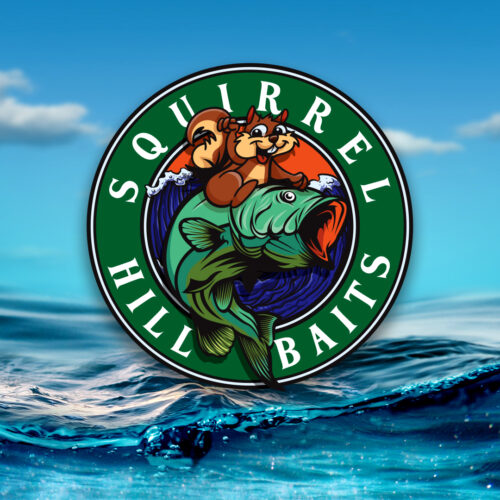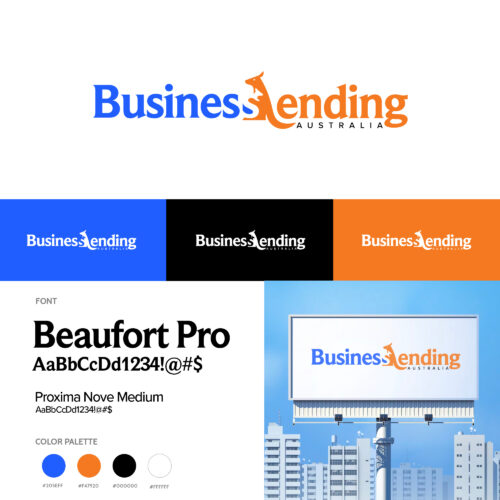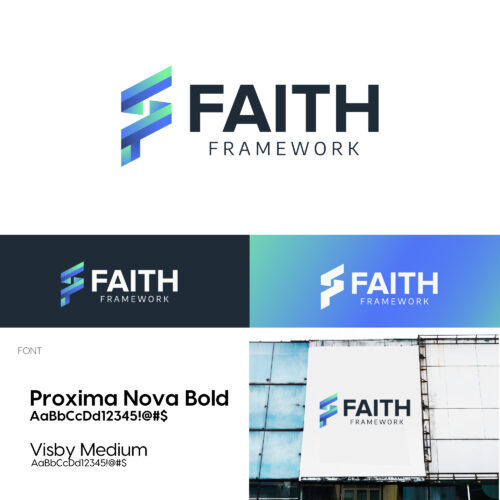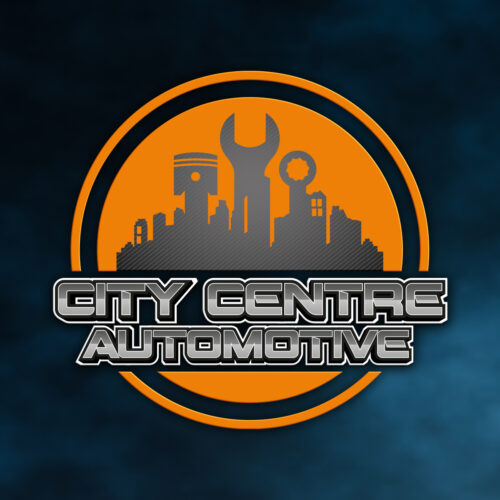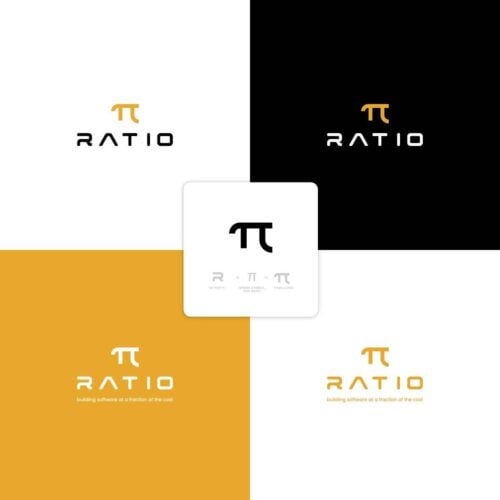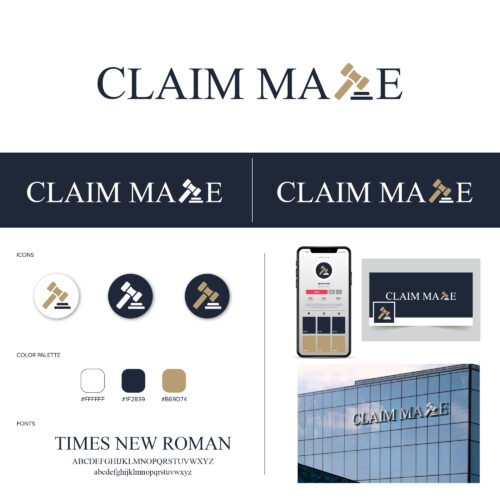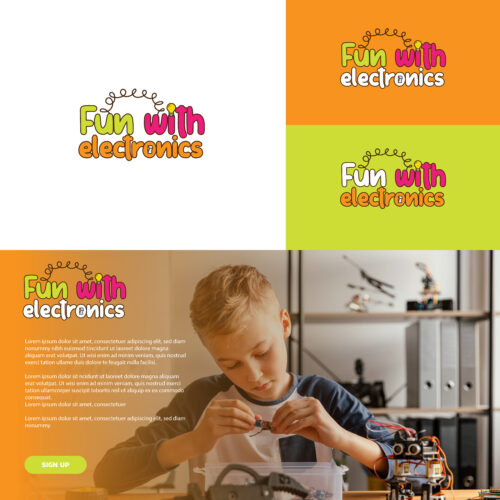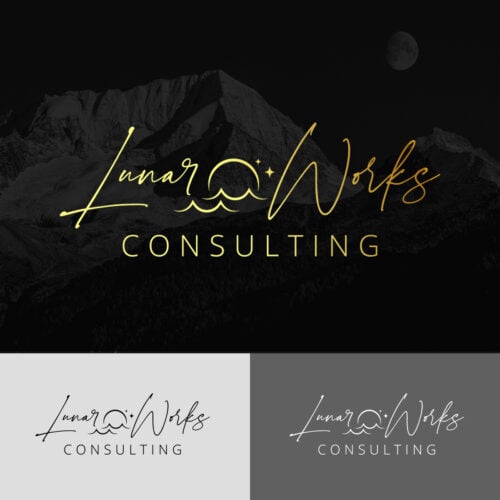 9 funniest examples of branded memes
1) Dunkin'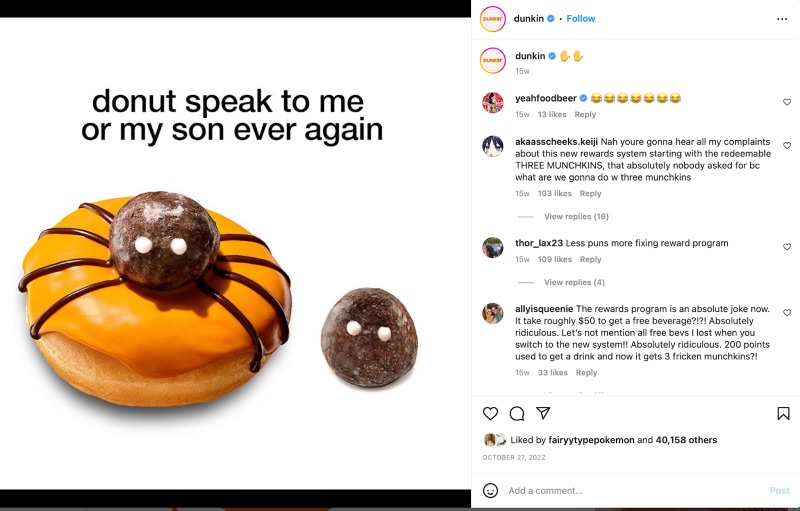 Dunkin' works a clever pun into a meme for this limited-time promotion. Their meme-heavy Instagram presence sets them apart from competitors like Starbucks with an approachable, hip image.
2) Forever 21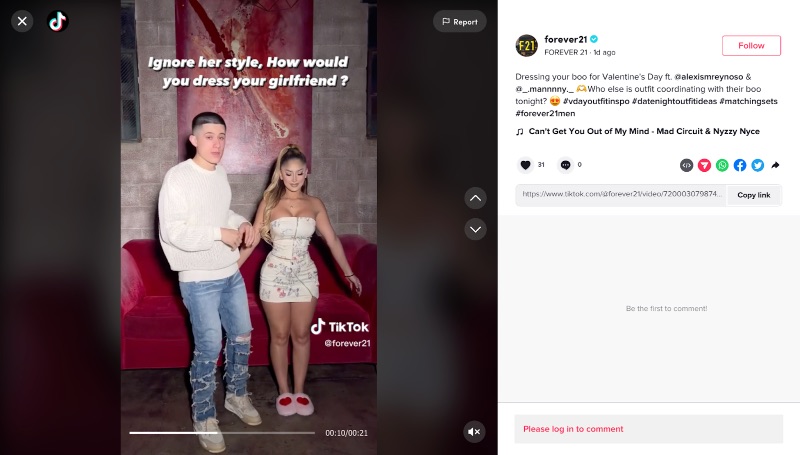 Brands use TikTok to reach out to a teen audience, and if they know how to do it right, it can be super effective. Forever 21 hops on viral trends that are relevant to their core offering—fashion—and works with big creators to reach a broad audience.
3) Major League Baseball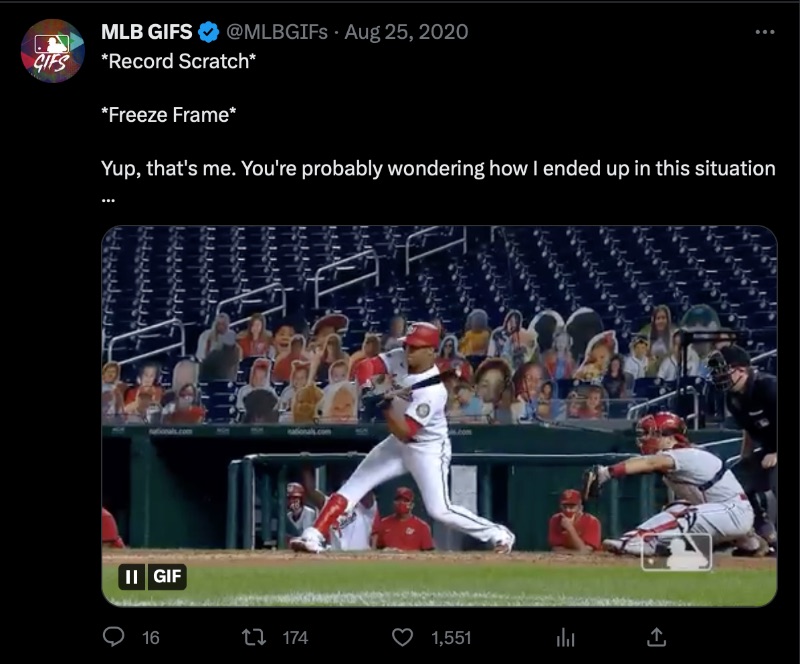 The MLB's now-defunct GIF account was a way for the MLB to participate in popular memes AND create new branded memes of their own. Sports fans love to share GIFs of their favorite moments, and @MLBGIFs offered a way to get them straight from the source.
4) Penji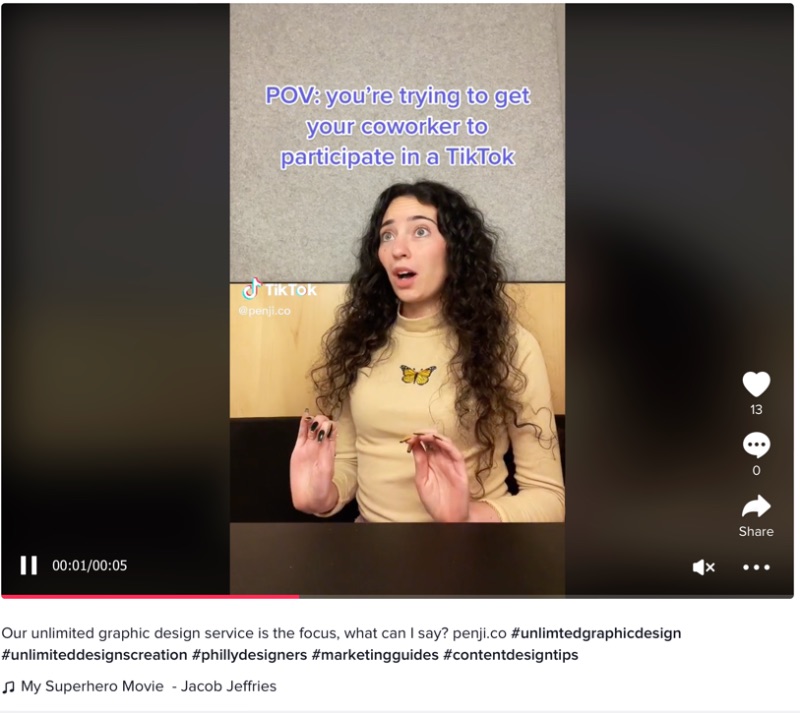 Okay, so we're a little biased. One unique element of TikTok is the creation of audio memes, where sound clips are taken out of context and applied to whatever different situations you can come up with. In Penji's case, we used it to get self-aware about running a brand TikTok account.
5) DiGiorno

DiGiorno's brand identity has always been offering high-quality pizza from the freezer section. That no-frills energy is a perfect complement to branded memes. On Twitter, they recreate popular tweet formats like the above example.
6) LinkedIn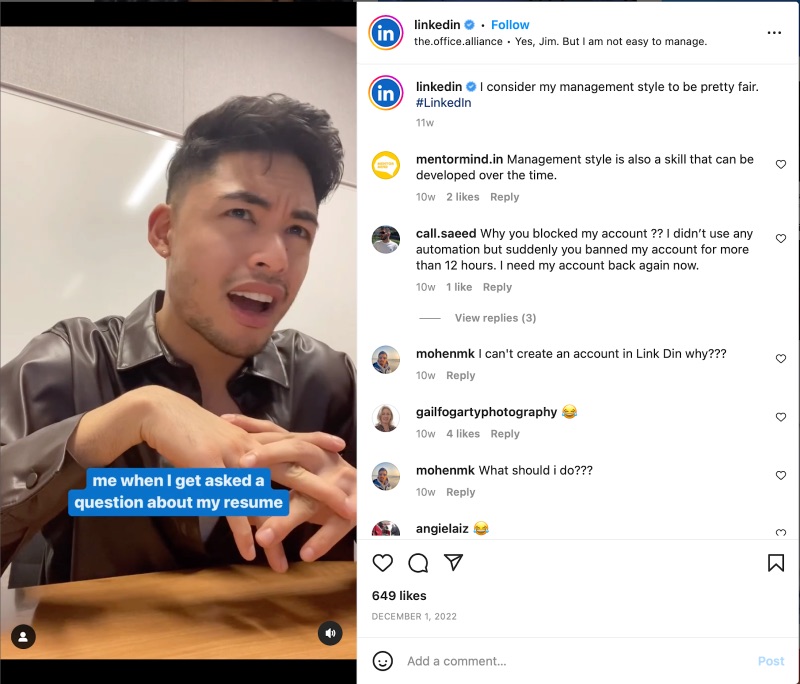 LinkedIn can be a great platform for sharing professional branded memes, but they've also got memes of their own. Like the above Penji example, LinkedIn uses a viral audio clip—from The Office—to riff on workplace life.
You definitely want to make sure your branded memes are relevant to your audience's interests. But if they can specifically relate to what your company offers, that's even better.
7) Minecraft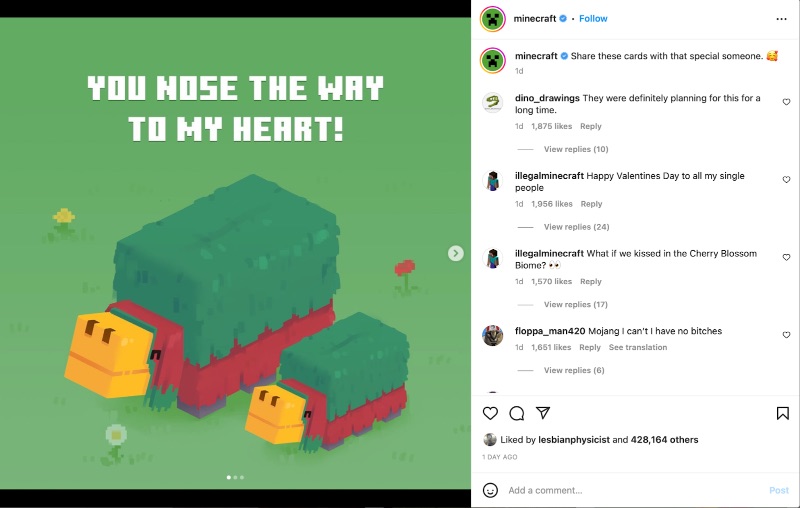 One viral trend that's super easy for brands to get in on is the classic cheesy Valentine's Day card. Sure, Valentine's Day cards (and Valentine's Day ads) have a long history, but punny romantic cards have been an annual viral tradition on social media for the past decade.
8) Doritos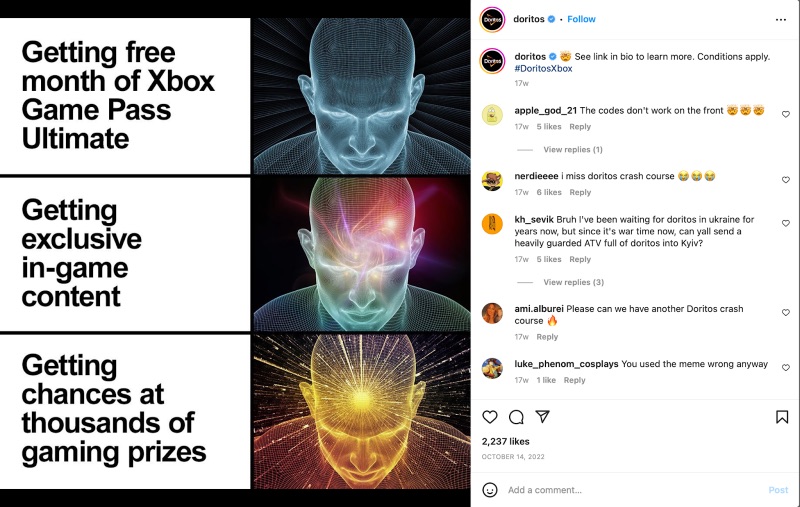 Doritos got in the meme game early with their viral Super Bowl ads. Now, their brand is almost synonymous with memes, making it easy for them to use branded memes as marketing tools.
In this case, the meme isn't even built around a punchline. It's assuming Doritos' young audience already knows the galaxy brain meme, and is using that format to convey information about their Xbox Game Pass promo. It's a risky move, but Doritos has the brand recognition to pull it off.
9) Netflix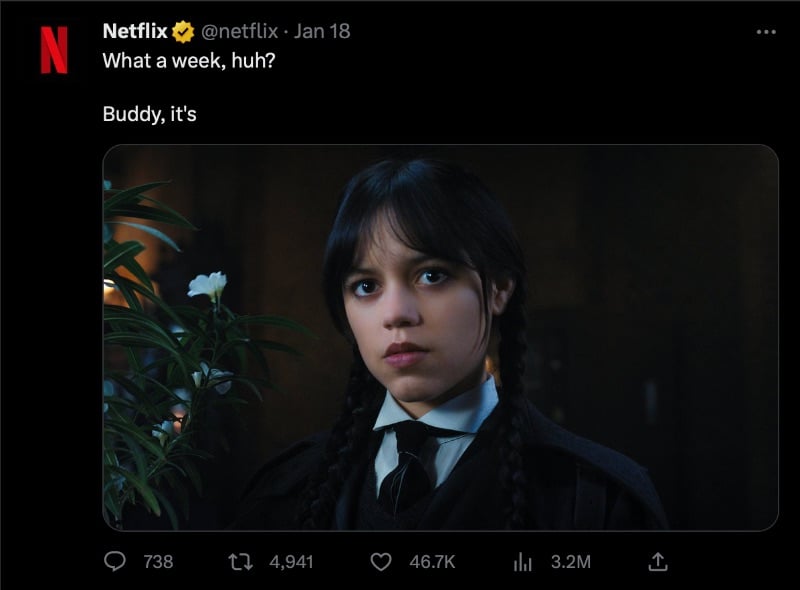 Netflix has one of the most aggressive social media strategies out there. They've got dozens of accounts across Twitter, Instagram, and more dedicated to stirring conversation around their original programming.
You'll often see these accounts making memes around Netflix shows and movies like Glass Onion, Stranger Things, or in the above example, Wednesday.
The right way to create branded memes in 2023
Something you'll notice about the above examples is that most of them don't fit the old-school idea of a "meme": a viral image with text overlays.
There's still room for those types of memes—see the Doritos example or Bugles' @buglesmemes account—but to do meme marketing the right way in 2023, you need to think outside the box.
Here are our top tips for branded memes:
Make it original. "Original" and "meme" may seem like oxymorons, but a major brand posting an image that can be easily found online is a sign of laziness. Write your own punchlines, but also put your own spin on the meme itself.
Don't fake it. Obviously, you should put a lot of effort into any marketing materials you put out, and that includes memes. But memes are a populist medium—you don't want to create something that feels like a whole committee worked on it. Ensure you have plugged-in people on your team who know exactly what memes will reach your audience.
Put the brand first. Comedy isn't easy, and the nuances of meme humor are easily lost on some. But meme marketing is marketing first, not comedy. If you infuse your brand identity into your tone, your graphic designs, your sense of humor, and your subject matter, you've already made a successful branded meme.
How can Penji help you make branded memes?
As mentioned above, you want everything you post on social media to be your own authentic content, even with memes. That's why an unlimited graphic design service like Penji is the best way to boost your branded meme game.
For a simple monthly fee, you get unlimited access to a world-class team of designers. They can create memes, digital ads, branding, and so much more, with turnaround in as little as 24 hours.
If you're interested in trying Penji, you can request a video demo or sign up today!