If you haven't had custom illustrations done before, you might ask: what does an illustrator do? Whether you need to step up your branding game or you simply need to get a creative project done, an illustrator can help you visually communicate your message to your audience – and effectively, at that.
Here at Penji, clients who want to hire an illustrator turn to us to handle the artistic side as they work on other aspects of the project. We have the best illustrators on our team, so clients can rest assured that they can leave the creative heavy-lifting to us. In this article, we'll learn about what does an illustrator do as well as the creative process involved, straight from some of our best illustrators. We'll also drop in a few hints on what you, as a client, can do to help the artist create an illustration that best encapsulates your message.
What is the Role of an Illustrator?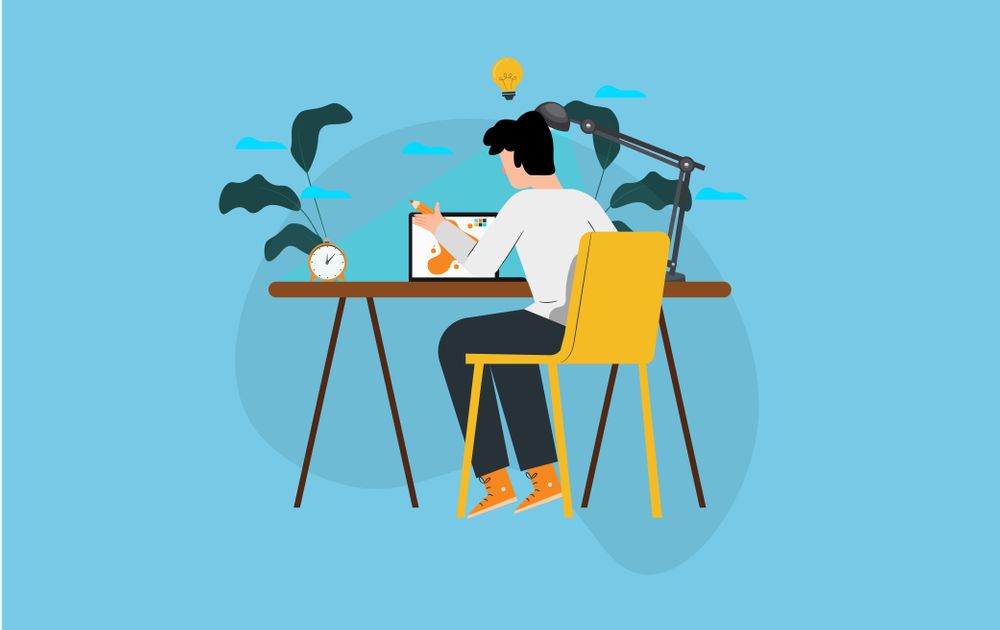 First and foremost, let's get down to basics: what does an illustrator do? In general, an illustrator provides a visual representation of a certain idea, concept, or content.
In today's day and age, an illustrator's work can range from marketing illustration and digital graphics to book illustrations. An illustrator is usually associated with other terms, and it's best to discuss these job descriptions to have a better grasp of their meanings.
Illustrator vs. Artist
An illustrator is an artist who uses various media, analog or digital, to create images. That said, all illustrators are artists, but not all artists are illustrators. In addition to that, illustrators usually make visuals for commercial purposes, such as products or marketing assets.
Illustrator vs. Graphic Designer
Graphic design and illustration often overlap as both aim to carry out a client's creative strategy through visuals. A graphic designer mainly creates images by skillfully mixing elements like lines, shapes, colors, texts, and clip art.
On the other hand, illustrators use digital tools to generate art directly from the artist's hand. In short, the hand movements are applied to an interface which translates it into a digital display. Then, the artist digitally enhances or incorporates it into a graphic design.
Related Post: Graphic Design And Marketing: 7 Things You NEED Designed Right
The Process of Creating an Illustration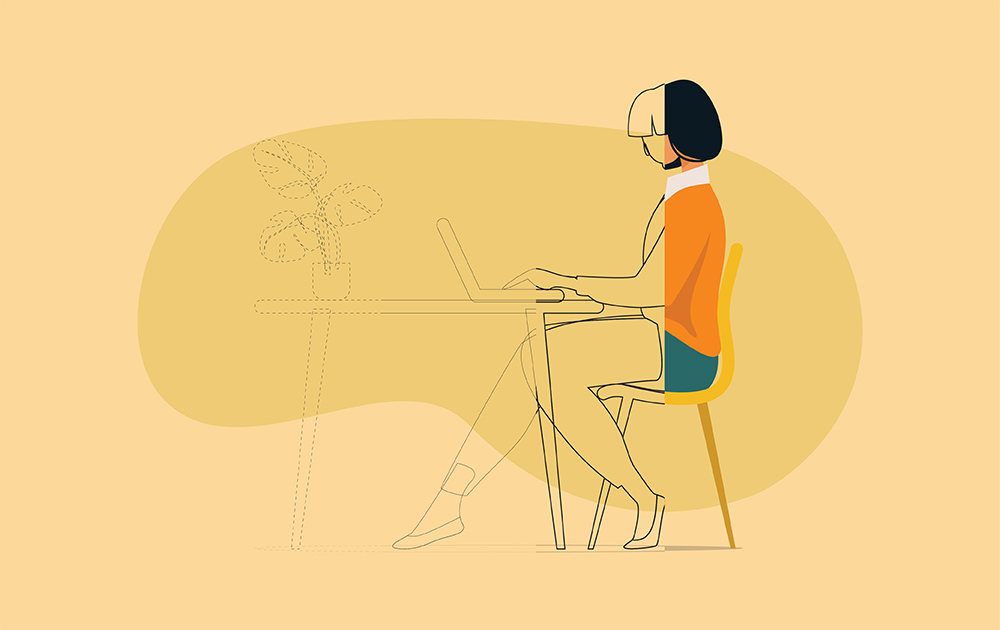 Now that you know the answer to the question, "What does an illustrator do," let's discuss the creative process involved. It's best to be aware of these steps to help you manage your expectations as a client.
In addition to that, being familiar with the process can also help you gear the project for success. After all, it takes a proactive client and a hard-working artist to create a state-of-the-art image that best serves its purpose.
So, what does the illustration process entail? Godffrey A. Verbosidad, Design Team Lead at Penji, summarizes how he does it.
"I start doodling ideas and do some research if needed," Godffrey said. "Then, I do the final sketch, initial inking (black outlines), the final inking, then do the initial coloring and final rendering."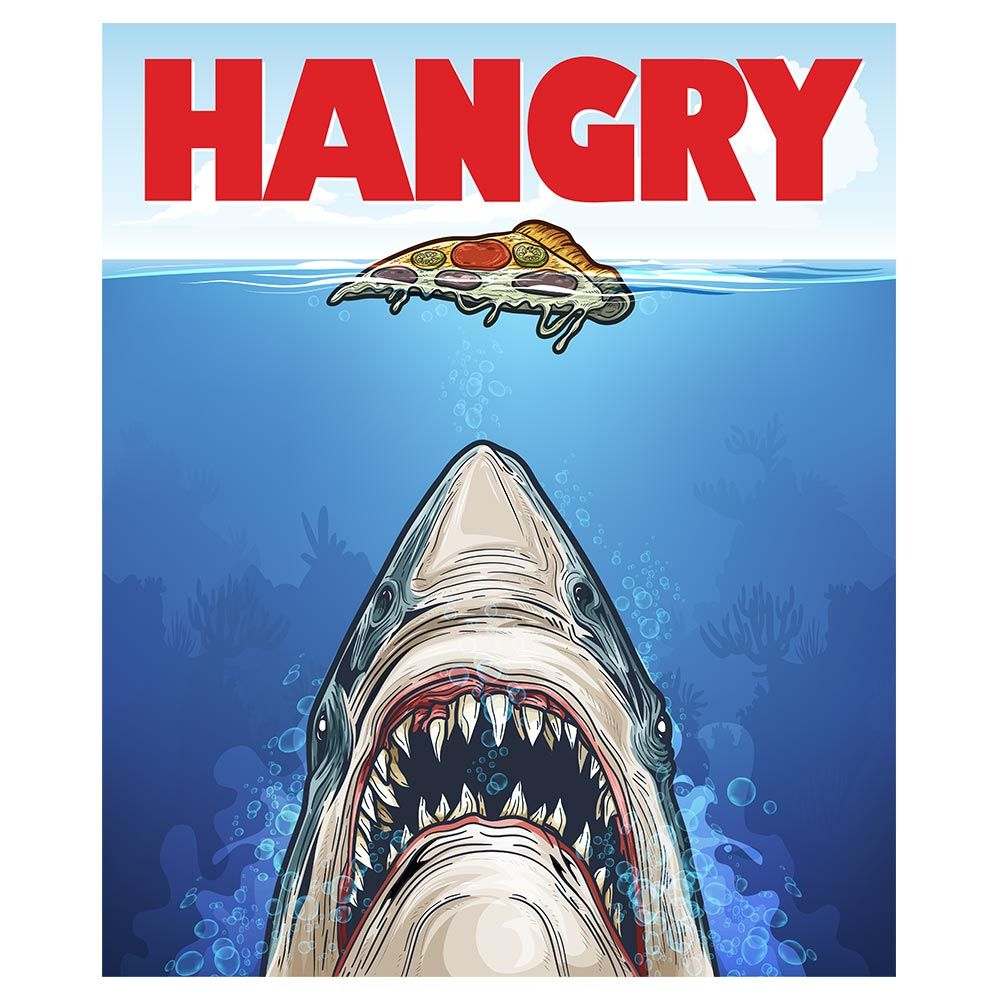 Upon talking to Godffrey and some of our top illustrators, I found out that the digital illustration process generally involves these common steps:
Conceptualization. During this step, artists study the clients' instructions and reference materials. They also do their own research as to how to create the best image for the project.
Free-hand Drawing. Artists then create a free-hand drawing, either manually or by using a digital device. This step is what makes illustration different from graphic design – the lines and shapes come directly from the artists' hand strokes.
Digital Manipulation. The artist will then enhance and polish the image using digital software.
Revision and Final Rendering. Artists tweak the design depending on the clients' requests before delivering the final image.
There's More than One Way to Skin a Cat
Despite the general steps mentioned above, artists have different ways of approaching a project at hand.
And since we only hire the top 2 percent graphic designers and illustrators, no one can best describe the process like our very own artists here at Penji!
Here are some of the ways our artists "skin the cat," so to speak.
Fueled by Inspiration
Jo Acierto, who has been drawing since he was four years old, knows just how challenging it could be to take on creative work. When faced with the question, "What does an illustrator do?" he explains that their job starts way before they draw the first line. In fact, it begins with getting the creative juices flowing so that they can take on the project with the right frame of mind.
"Some artists just have that instant spark on their head then go right on while some need more inspiration to make them go," Jo explained. "I'm a little bit of both. Sometimes it's just game time, and sometimes I look at some artworks from art sites to give me inspiration or ideas."
Going through the creative process requires hard work, and being fueled by inspiration can certainly help a lot.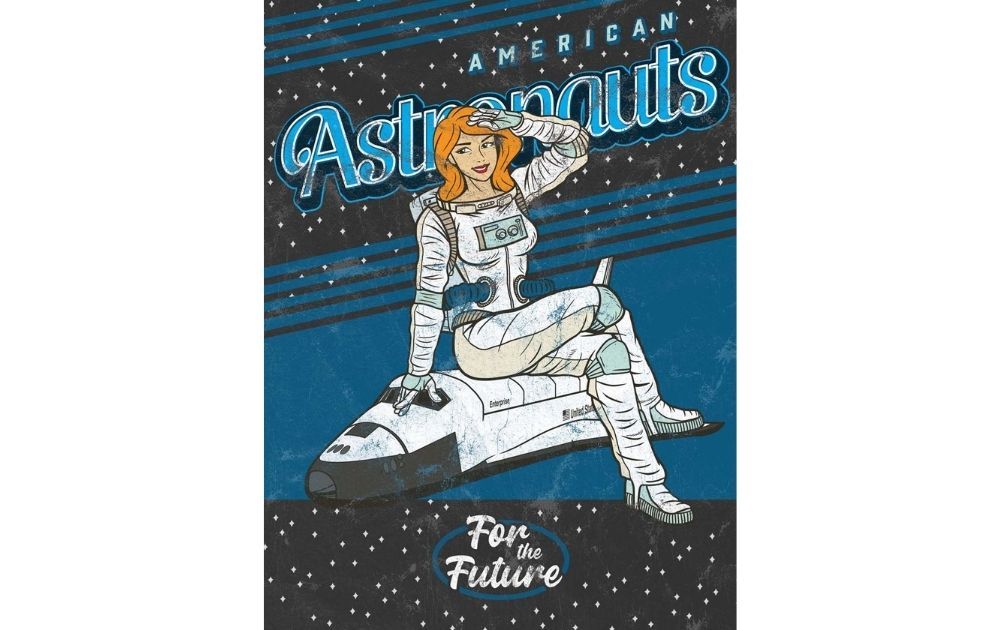 Manual and Digital Artistry
Kenny Samson, who has been illustrating for two years, always starts with studying reference images. In fact, it takes him a good half an hour or more to put together a creative game plan. Then, he sketches – old-school style.
"I always do my sketching on a piece of paper because it's where I'm more comfortable," Kenny admitted. "I usually send the sketch to the client after, just to give them an idea of what I'm planning to illustrate. And by doing this, it really helps me save time and effort."
Once approved, Kenny then takes photos of the sketch and imports it on the software for outlining, coloring, and polishing.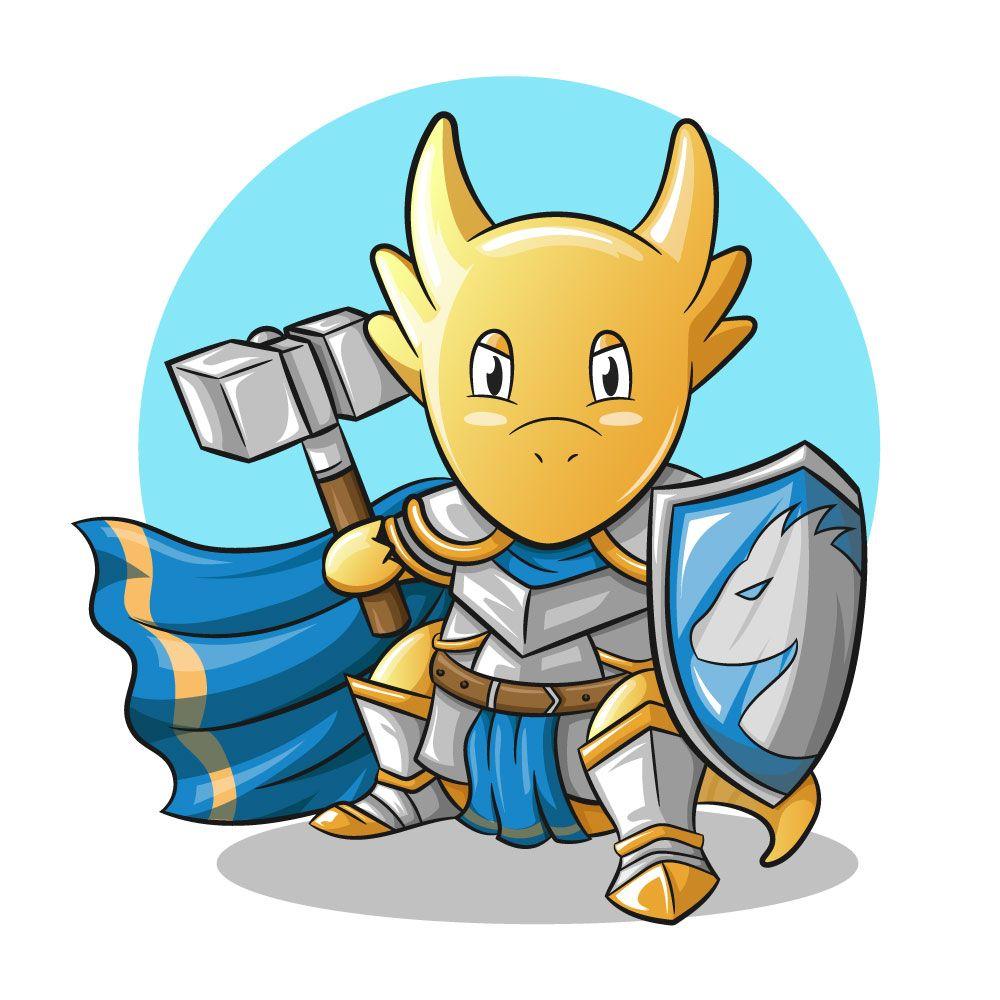 Optimum Productivity
Luigi Nablo started out as a graphic designer before becoming a full-fledged illustrator at Penji. His style ranges from cute and dark to "highly conceptual." According to him, his process is powered by the world's favorite productivity partner – caffeine.
"Usually, I drink coffee while I think about what I'm gonna draw, then I make a few sketches," Luigi said. "The line art comes next. This part tends to be very time-consuming for me because I sometimes go crazy with the minute details."
"Then, I proceed with the base colors and wrap things up with the shadows and highlights," he added. Illustration, after all, requires a "latte" hard work!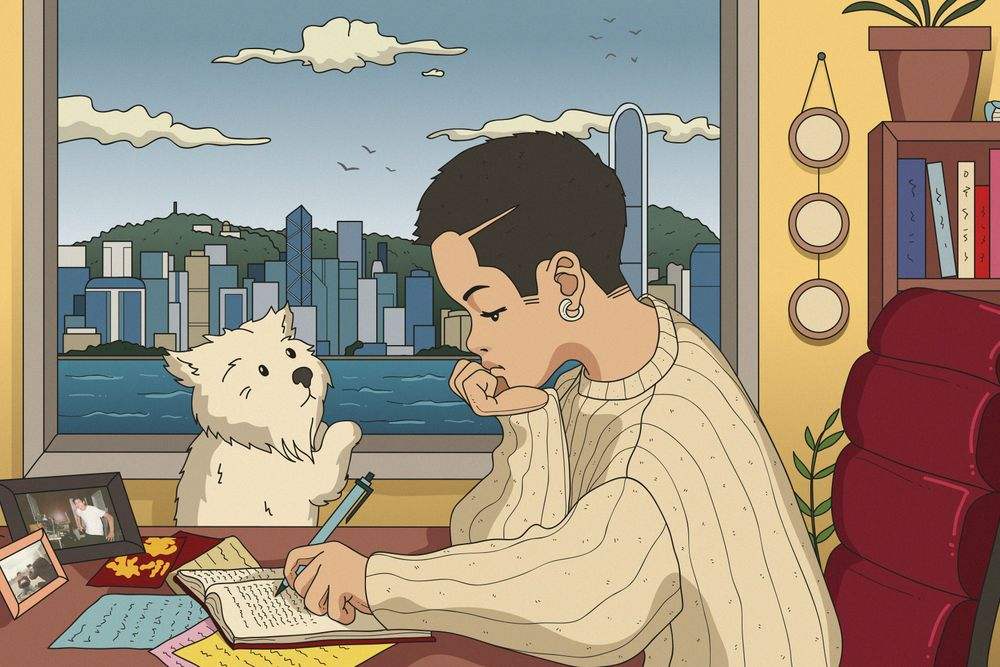 Art Efficiency
Leira Dajao, a digital illustrator for three years now, has been immersed in traditional illustration ever since she was in elementary school.
Leira knows just how hard it could be to start from scratch when clients need something revised. That said, she tries to be time and energy-efficient by organizing layers and holding off rendering (the process of adding shading, color, and lamination) until the design is approved.
"I make a sketch to send to the client before rendering the colors," Leira explained. "Once the sketch is approved, I finalize the illustration and make minor adjustments if needed. I also organize layering. This is one of the most important steps to avoid major alterations."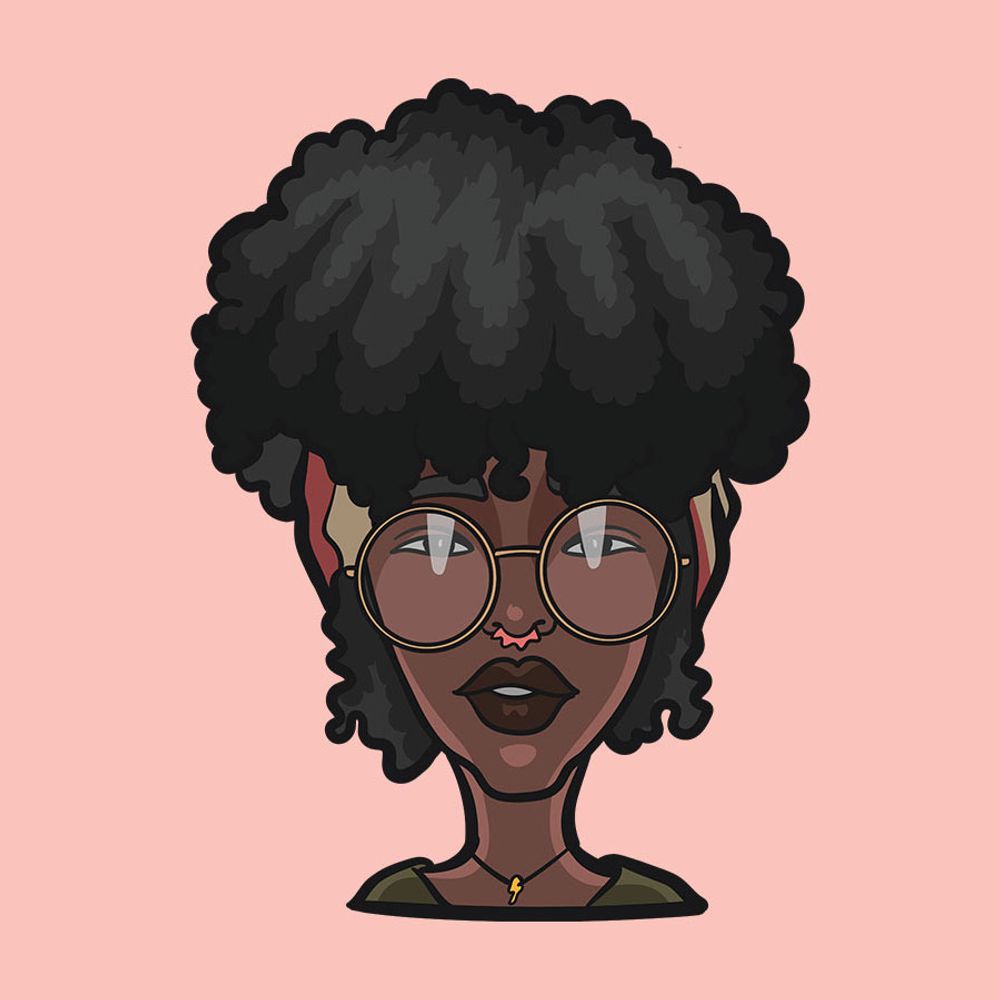 Related Post: What to Expect From Penji Illustrators
Helpful Tips for Clients
When you want the best illustrations, asking "What does an illustrator do?" is just part of the task—in fact, knowing what you should do as a client is just as important.
So, what exactly can you do to help up your chances of getting the best illustrations in the least time possible? Here are a few helpful hints from our designers.
Know What You Want
As a client, you have to know what you want and express it to the artist. Otherwise, you'll need to give them a huge allowance for creative freedom. After all, artists will have to interpret the visuals on their own if you don't give them enough info.
"I really like it when clients are very specific with what they want," Luigi said. "That way, we can both save time. Some clients provide sketches and stick figures for me to see their concept, which really helps a lot."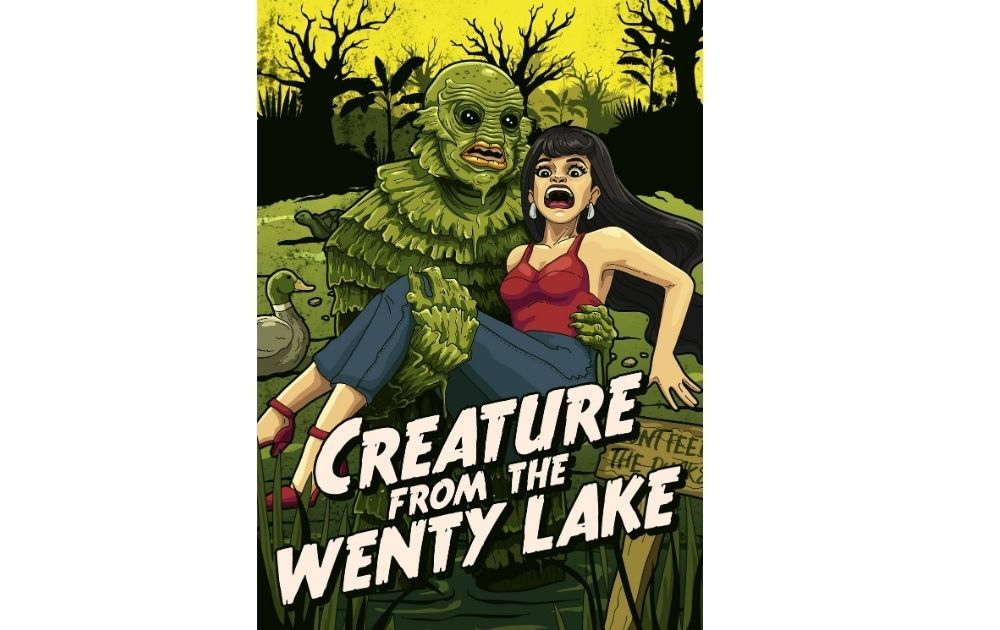 Tell the artists exactly what you need, and don't be scared if your request sounds weird. Trust us; we might have seen almost every kind of illustration brief at Penji.
"I once had to illustrate an image that shows specific fish watching a football game, and the setting is somewhat like a Superbowl weekend," Godffrey shared. Now, that's an odd request but Godffrey completed the task with flying colors:
Bizarre or standard, as long as it can be visualized, we're up for the challenge!
Take Complexity Into Account
Not all projects are equal; some are simple, while others are more complex. For instance, a 2D illustration of an apple will take less time to make than a 3D image of a street scene complete with infrastructure, people, vehicles, and whatnot. It makes sense, right?
With that in mind, you need to be realistic when it comes to turnaround time.
"Consider the amount of time that we need, especially with complicated illustrations," Kenny suggested. "Rushing the design won't make it better."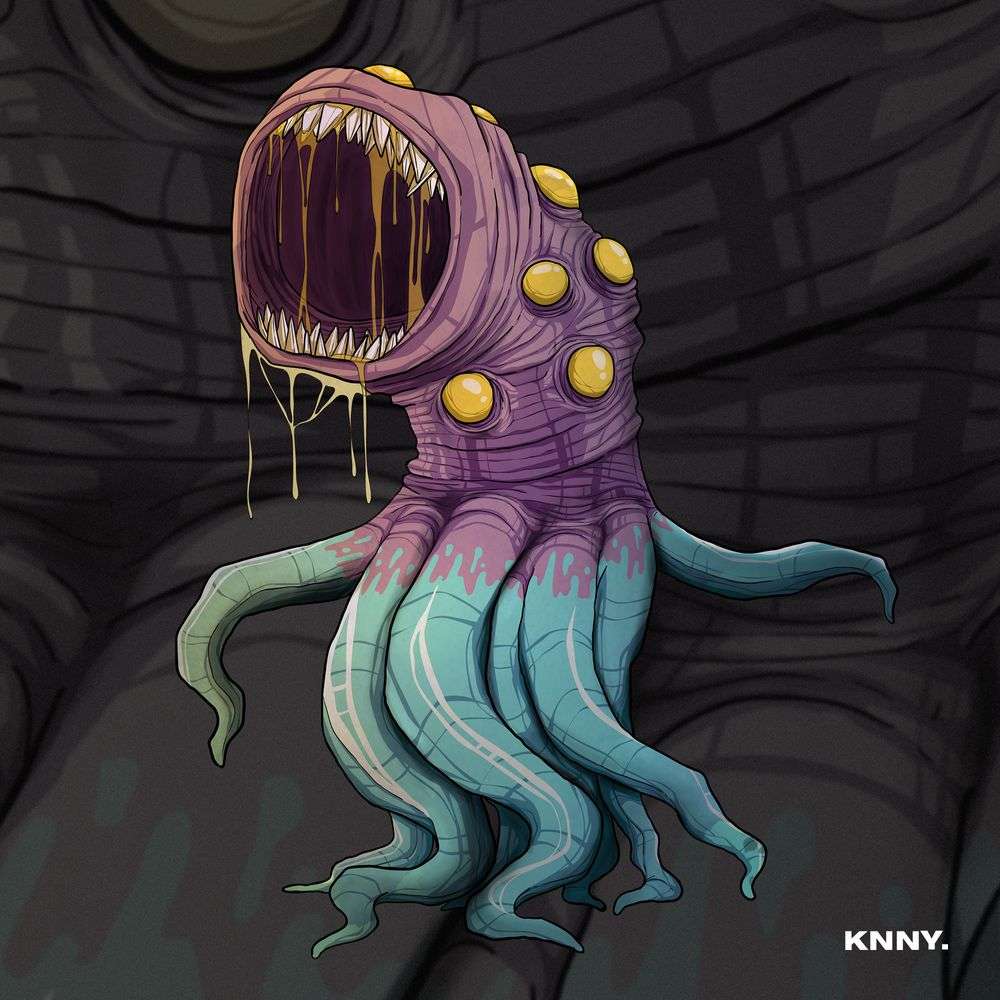 Consider the Technical Aspect
Non-designers usually don't find it necessary to learn the technical stuff. However, if you need the image for a specific project, you need to request the right file format.
"They (clients) should know beforehand what file format they want for their output," Jo advised. "If it's on AI (Adobe Illustrator), PSD (Photoshop), or any other software. Creating these files requires different approaches and execution, so it's really hard to convert from one file to another."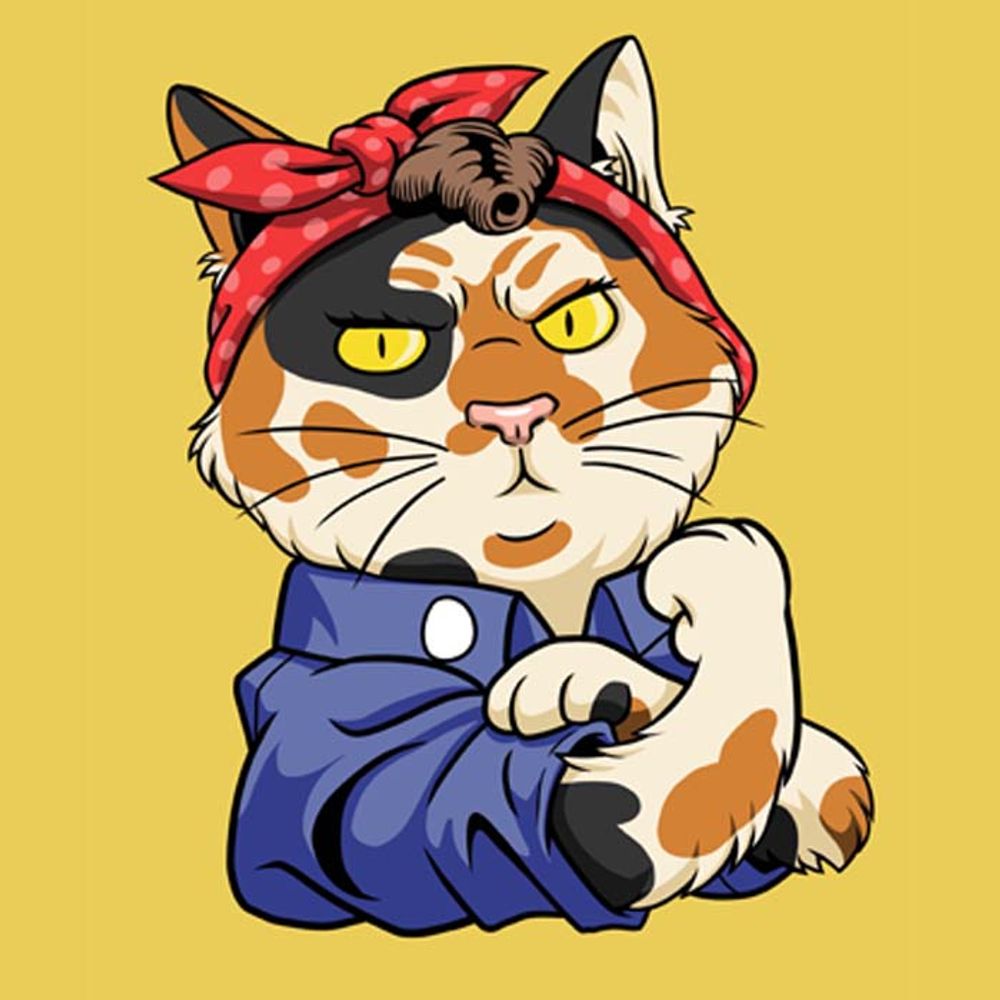 Do Your Research as a Client
Want to get your image in the least amount of time possible? The solution is simple – do your research before putting in your request. From the color palette to relevant photos, take the time to learn about the visuals that you need.
"If a request is easy and the instructions clear, I usually skip the research and jump into sketching and inking right away," Godffrey said.
And you know what? Writing a well-researched request with complete info can also help lessen revisions down the road. You wouldn't want the project to be half-way through when you realize that you've missed a crucial element. It will only take the project longer to complete.
Though we offer unlimited designs and unlimited revisions at a flat monthly rate, we also want our clients to be on top of their project schedules.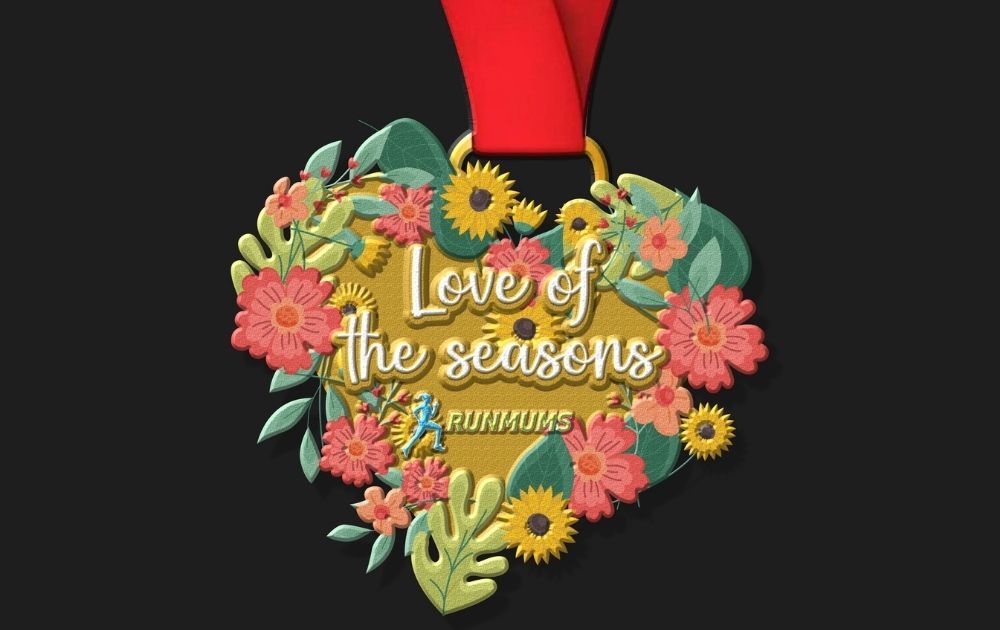 Be Open to Suggestions
Just as doctors would know the latest medical advances and lawyers would be aware of newly-enacted laws, every illustration designer at Penji is updated on the freshest visual trends in various industries.
Even if you already have a clear vision in mind, keep an open mind to suggestions. After all, your artist only wants nothing but the best for the project.
But then again, the last thing they'll do is overstep their boundaries and impose their taste over the client's wishes.
"There had been an illustration assigned to me where I had to copy this really outdated art style, and it looked very tacky," Luigi dished out. " Of course, I couldn't do anything about it."
In short, we can help you get the best visuals possible – but only if you let us.
The Lowdown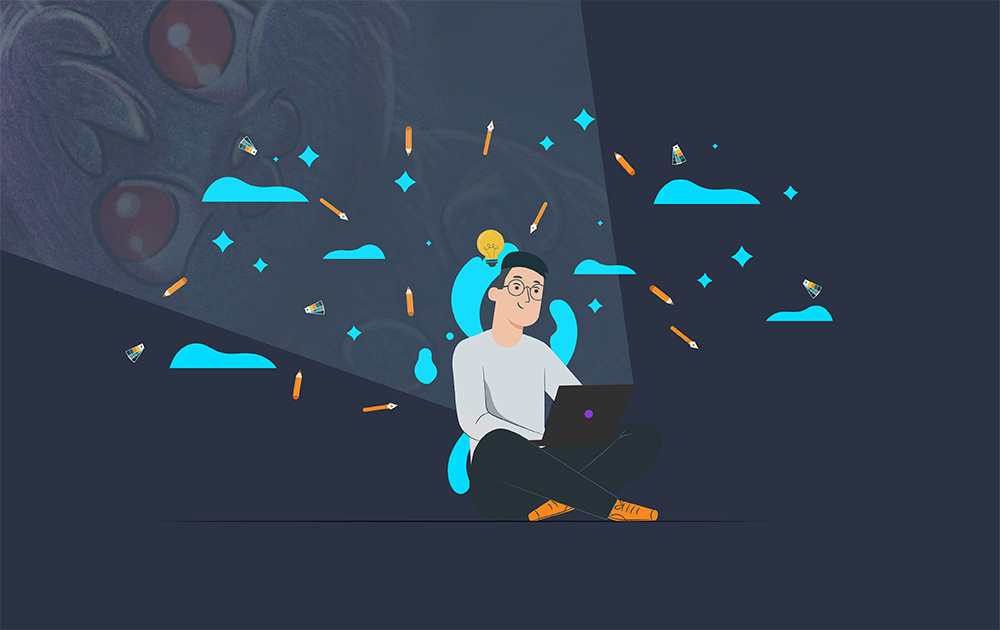 Digital illustration, just like any other form of art, takes courage and hard work. But don't feel like you have to go easy on your requests. Yes, our artists may already be exceptional at what they do. the But they're a passionate bunch who'll stop at nothing to further hone their craft.
"I really like a good challenge when it comes to making illustrations," Luigi said. "I love projects that push me because I know I'm gonna end up learning a lot from it."
In the end, hiring an illustrator is just step one. You need to work hand-in-hand with your artist to get the best results.
"Awesome illustrations really take time," Godfrey said. " I would suggest that they (clients) be clear on the instructions and references because what we do here are really awesome illustrations."
Did our artists' stories and pieces of advice inspire you? Get to work with them and the rest of our wonderful illustrators and graphic designers! Try any of our packages risk-free for 15 days.