Think of your favorite picture book as a child. Chances are, you probably remember the images just as you remember the story or the lines. Such as is the power of book illustrations. Whether it's a picture book or a cover jacket, one thing holds true – a picture paints a thousand words. And the images that readers see surely add another layer of narrative to the tome.
In fact, we get a ton of book illustration requests from our author clients here at Penji. Because we offer unlimited custom illustrations at a flat monthly rate, they turn to us whenever they need to hire an illustrator without breaking the bank. If you're still pondering on how to get custom book illustrations, read up. We'll even throw in some visual inspiration so you can have an illustration that will be one for the books.
The Importance of Book Illustrations
A book with a splash of images looks more attractive than a pile of pages filled with text alone. But just how important are book illustrations aside from mere aesthetics? Here are a few benefits:
Enhanced Storytelling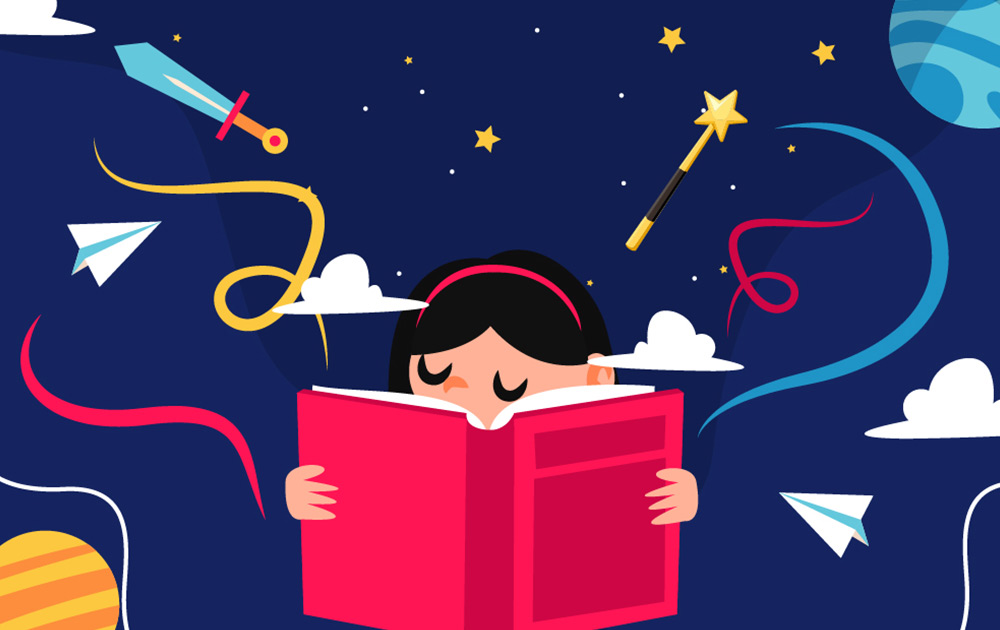 A couple of classic examples show us how images help express the message of the book better and boost its creative strategy. For instance, the hand-drawn images in The Cat in the Hat by Dr. Seuss (Theodor Geisel) give it a playful but intriguing feel. Is the cat a friend or a villain? The images don't give it away, so you'll have to read further and form your own opinion.
In the case of The Tale of Peter Rabbit by Beatrix Potter, the dainty watercolor images work well to complement a story that centers on a family of bunnies.
On the other hand, the images of Antoine de Saint-Exupéry's The Little Prince projects simplicity and innocence despite the deep lessons offered in the book. These images, in a way, reflect the book's main theme of looking beneath the surface.
The Narrative at a Glance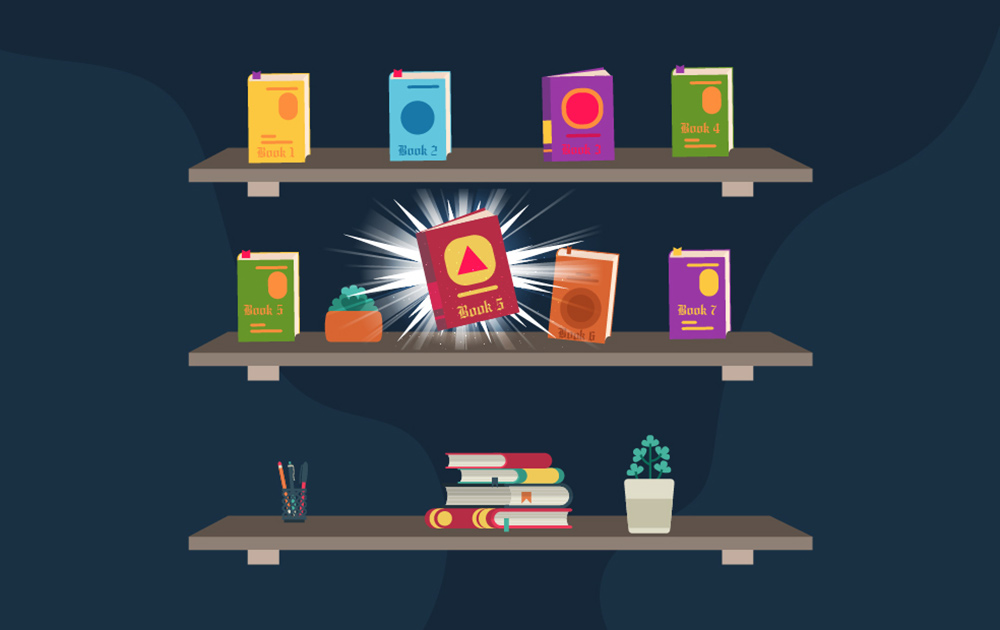 Book illustrations go beyond picture books and children's books. Book cover designs are also a part of your tome's visual presentation.
When readers browse online book shops, they usually scroll through rows and columns of hundreds of titles. That said, just like with marketing illustration, your cover design should be able to summarize your book through visuals.
For instance, if it's a recipe book, it's almost imperative to have a visual element related to food to entice the audience. Business and finance books, on the other hand, often bear images of money, currency symbols, or charts.
Better Sales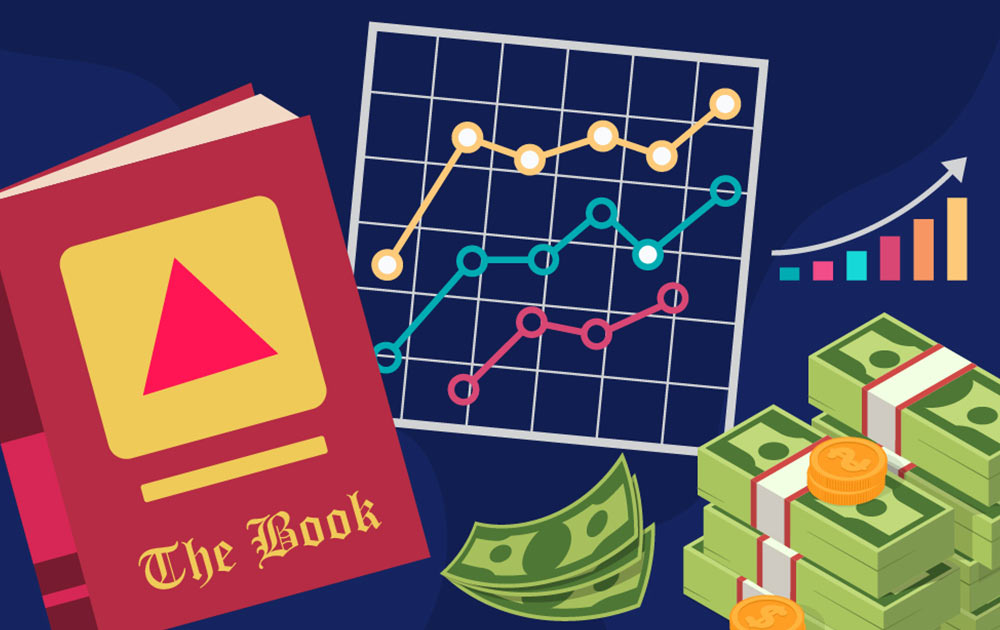 Contrary to the age-old saying, readers do judge a book by its cover, and we have survey results to show for it. A study by the publisher Little Brown Group found that 52 percent of readers base their book purchase decision on the cover jacket design.
What does this mean for authors? Simple. If the cover doesn't invite the readers, the book will stay on the shelf no matter how awesome it is. In short, the jacket design and the content should work together to tell the story, just like in custom illustration marketing.
The problem is, the cover visual may not be the first thing on an author's mind. For instance, crime writer Douglas Skelton once said in an interview that he just wants to get the words down first.
Then, an artist cooks up ideas for the cover for his and his publisher's approval. According to Skelton, he may know how to tell a story, but he prefers to leave the visual impact on someone who knows it better.
Think of it this way – the cover design draws the reader in while your words keep their nose in the book. Without the other, neither will thrive.
Related Post: Use Custom Illustrations to Transform Your Marketing and Web Visuals
Artistic Considerations for Book Illustrations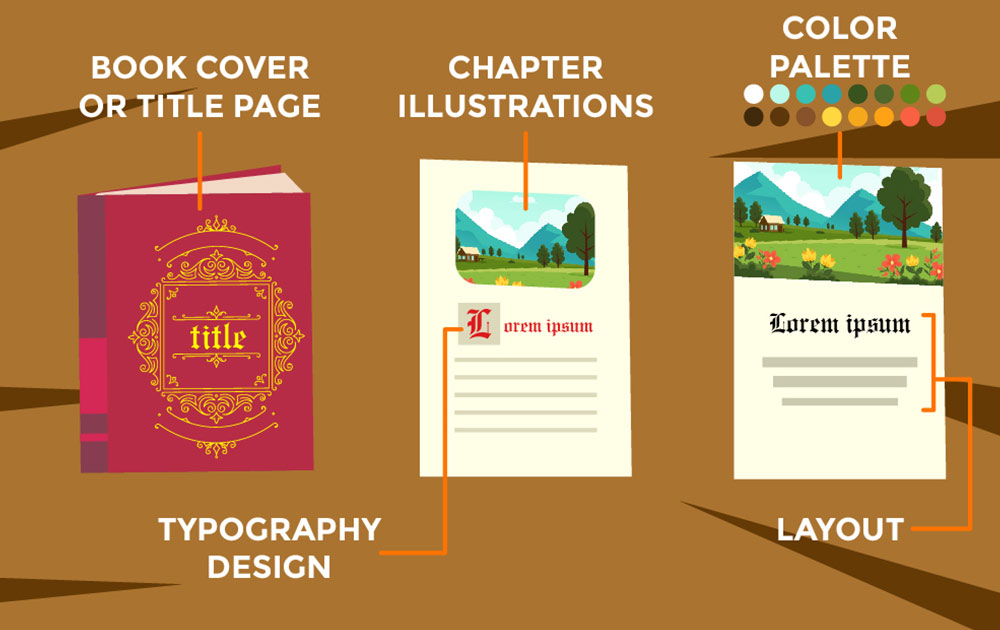 Book illustrations are not limited to picture books. Here are other artistic visual elements you'll want to explore to make your book come to life:
Book Cover or Title Page. Whether you're offering a physical book or an ebook, the book cover or title page becomes the face of your work. And with studies telling us that it only takes 13 milliseconds for the brain to process an image, you surely need to put a lot of thought into your digital graphics.
Typography Design. Some, but not all, books use typography to display a decorative visual on the first letter that appears in the chapter. You might want to explore this if it fits the voice and genre of your book.
Chapter Illustrations. Books like Harry Potter, for example, use one illustration per chapter to covey the overall content of the section.
Layout. The layout of the book is a huge consideration, especially when it comes to children's books. You'd want the readers to enjoy the visuals, but you wouldn't want to underplay the words.
Color Palette. Choose a color palette that matches the tone of the book. For instance, pastel colors may work well for a dreamy piece. Bold colors, on the other hand, are great for conveying adventure.
Related Post: Different Types of Illustration Styles that Will Transform Your Content
Illustration Examples to Inspire
If you're looking for book illustration drawing inspirations, here are a few examples to fuel your imagination. We've picked out different types of illustrations to provide a wide range of options for your project.
1. Lumberjanes by Noelle Stevenson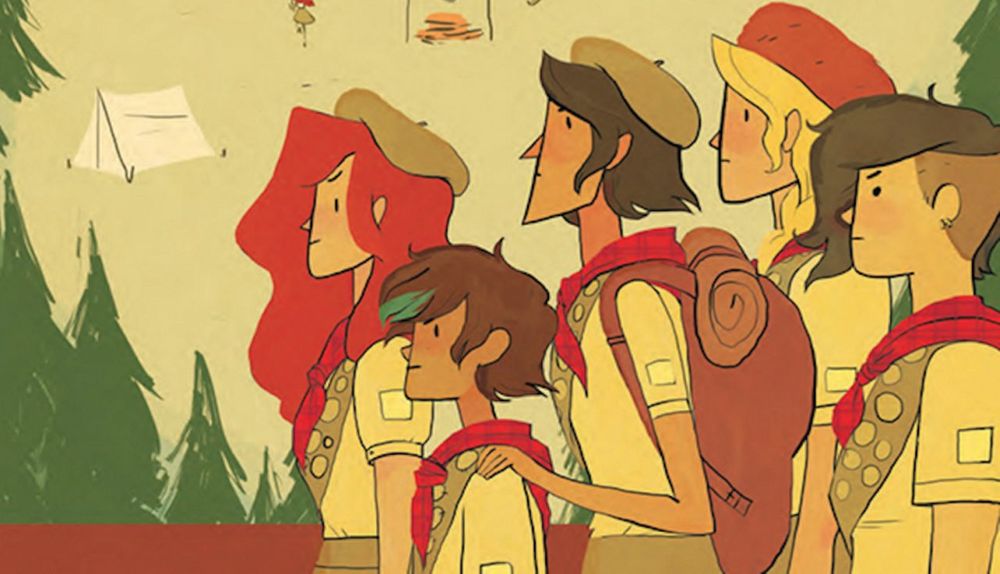 This comic book series, created by Shannon Watters, Grace Ellis, Brooklyn A. Allen, and Noelle Stevenson, centers around a group of girls at scout camp. The warm palette goes well with comics' adventure theme. In fact, what was initially planned as an eight-part series has turned into a series of 76 issues, thanks to critical acclaim and strong sales.
2. Joan Procter: Dragon Doctor by Felicita Sala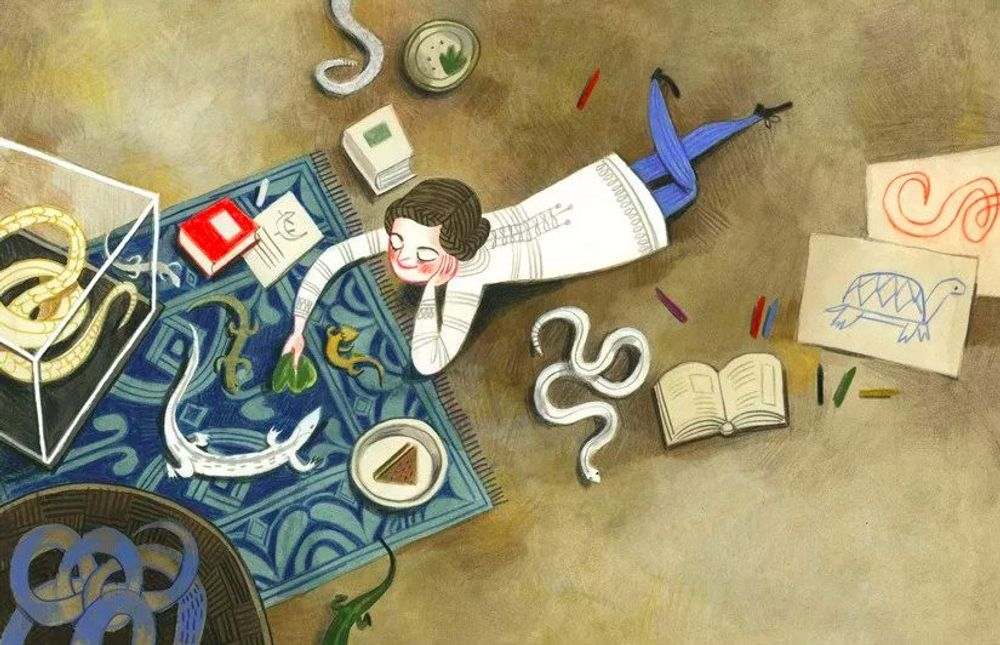 This splendid piece is a collab between writer Patricia Valdez and artist Felicita Sala. The story centers around a scientist who loves reptiles. That said, you could just imagine how the whimsical drawings bring life to the hero and her scaly friends.
3. Le mystère de Hawa'a by Fx Goby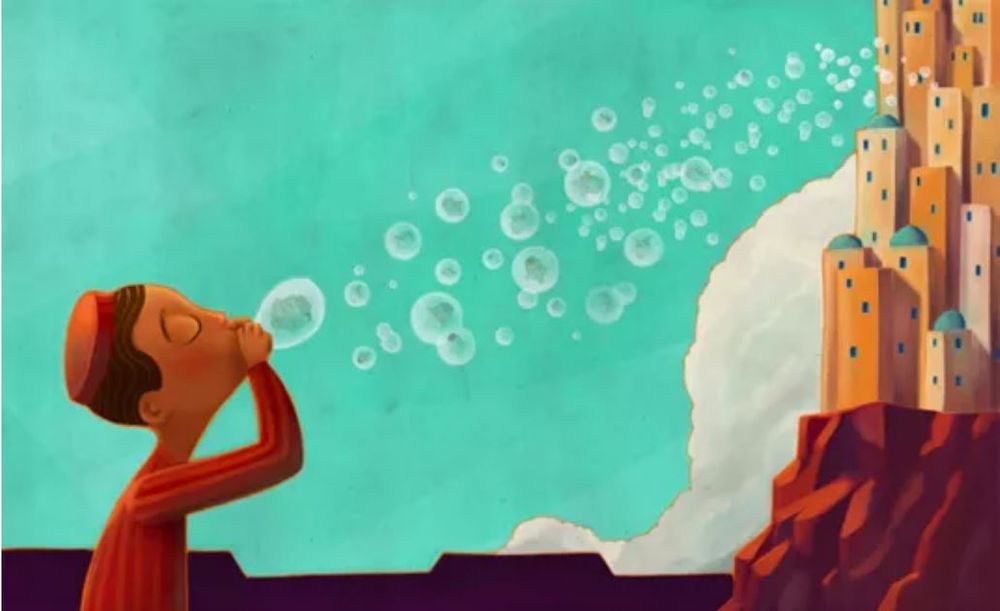 This French book was written by Valentine Goby with the artwork of Fx Goby. The images feature stylized shapes with soft, flowy lines. As a result, it adds marvel to the story about Hawa'a, which is a Citadel of Musicians.
4. Why Mosquitoes Buzz in People's Ears by Verna Aardema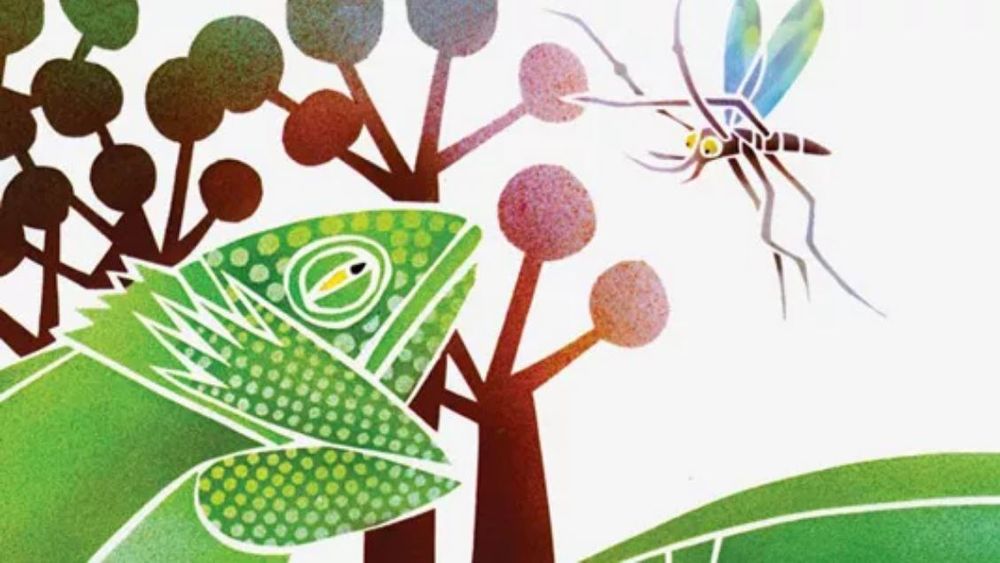 If you're looking for ways to use negative space in your book images, check out this 1975 picture book by Verna Aardema, with the artwork of Leo and Diane Dillon. As seen on the visuals, the artists used negative space as outlines to the shapes, giving the book a unique look.
5. Lon Po Po by Ed Young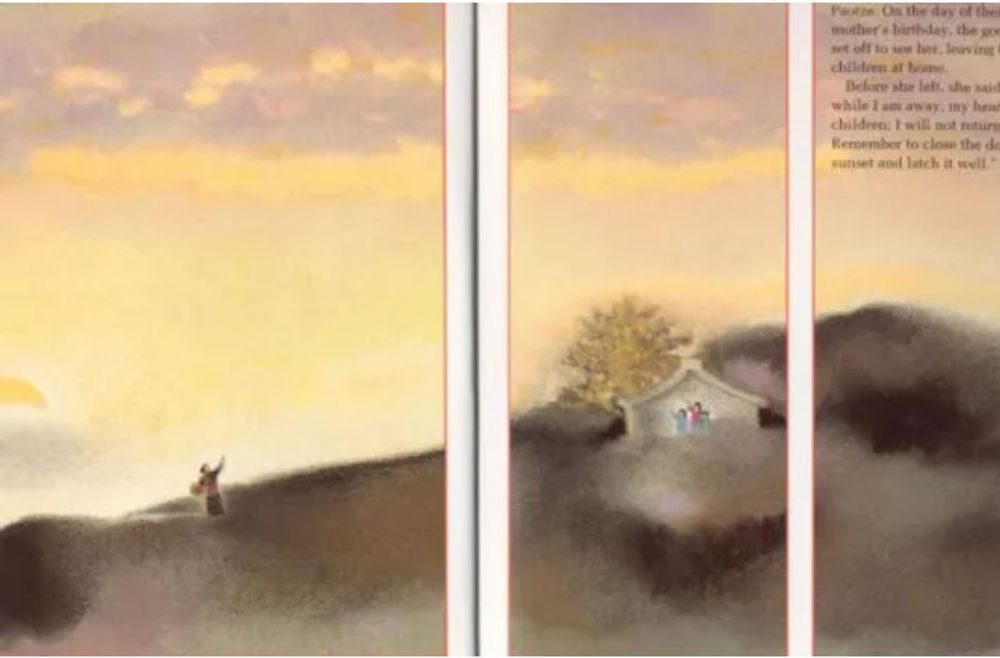 This book has a subtitle that says, "A Red-Riding Hood Story from China," which offers a good glimpse into its plot. Besides the subtitle, the visuals tell the reader that the tale will involve a scary wolf. The artwork for the piece is just flawless. In fact, it won the 1990 Caldecott Medal for the book's illustrations.
6. Cassandra Darke by Posy Simmonds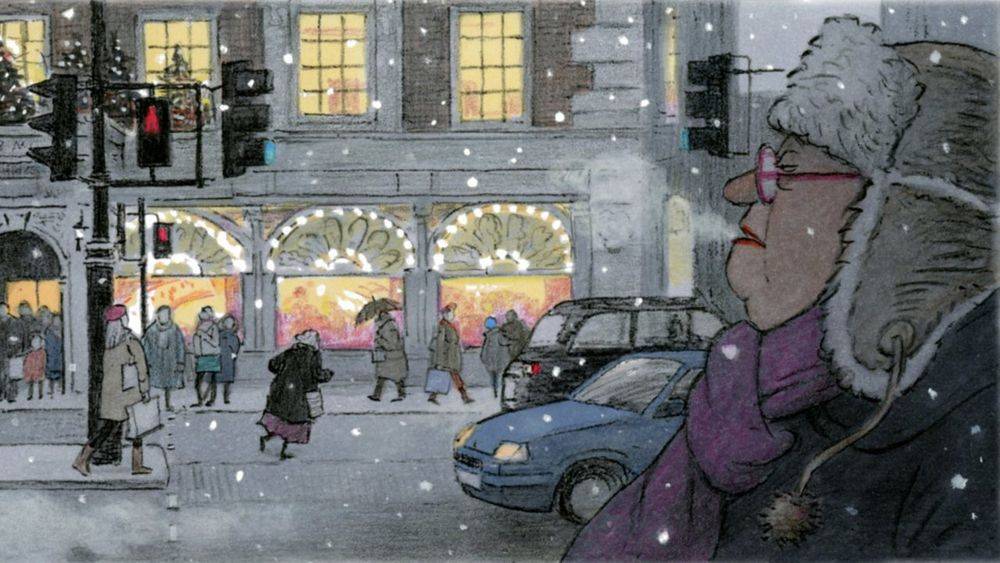 The Guardian's Justine Jordan once described this graphic novel as "a Christmas Carol for our time." The story revolves around a solitary and selfish art dealer slash social pariah. And to express just that, the hand-drawn images use a cool palette not only to channel the freezing, winter weather but also to show the indifference felt and given off by the main character.
7. The Great Paper Caper by Oliver Jeffers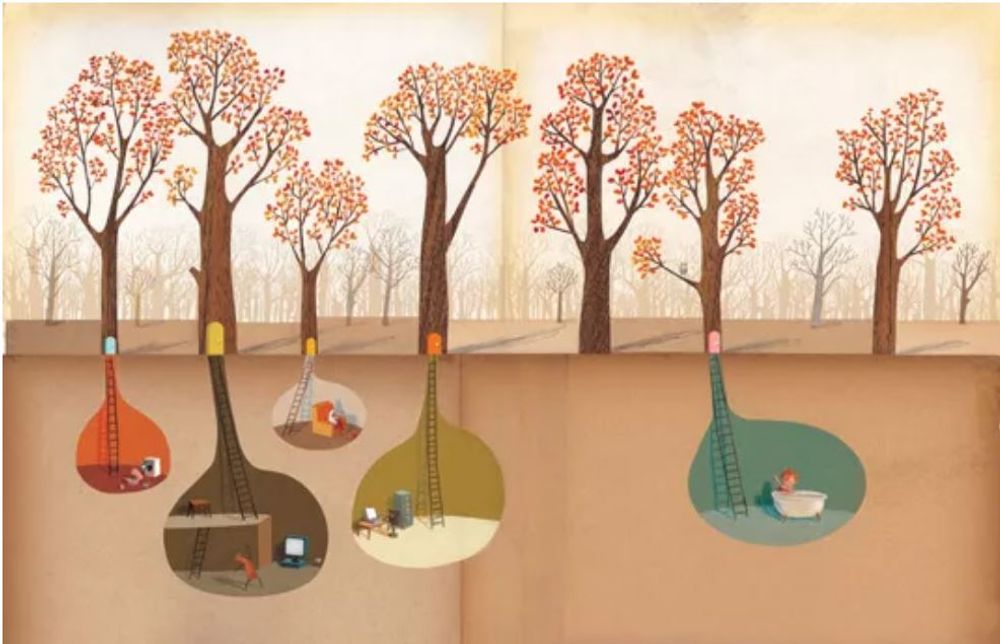 Oliver Jeffers did a great job with the words and artwork for this book that revolves around a funny cast of animals. A cross between whimsical and cartoonish, the visuals make for a smooth eye-candy that adds to the book's humor.
8. Last Stop on Market Street by Christian Robinson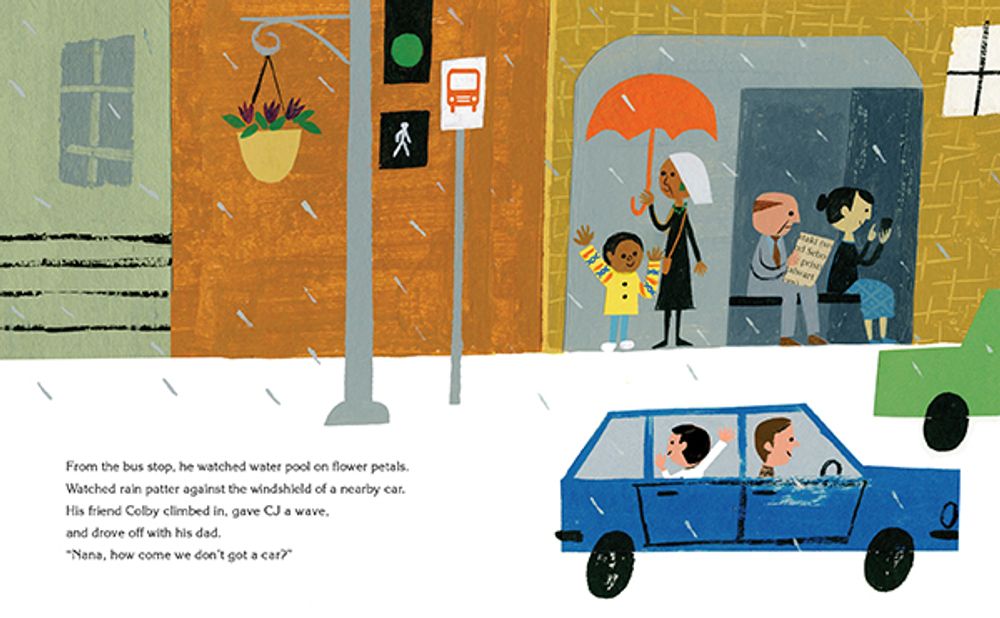 Matt de la Peña wrote this book, while Christian Robinson did the artwork. The stylized images almost look like paper cut-outs colored with crayons and paint. Not only is it a best-seller, but it also won various awards, including a Coretta Scott King Illustrator Honor Book.
9. Floatsam by David Weisner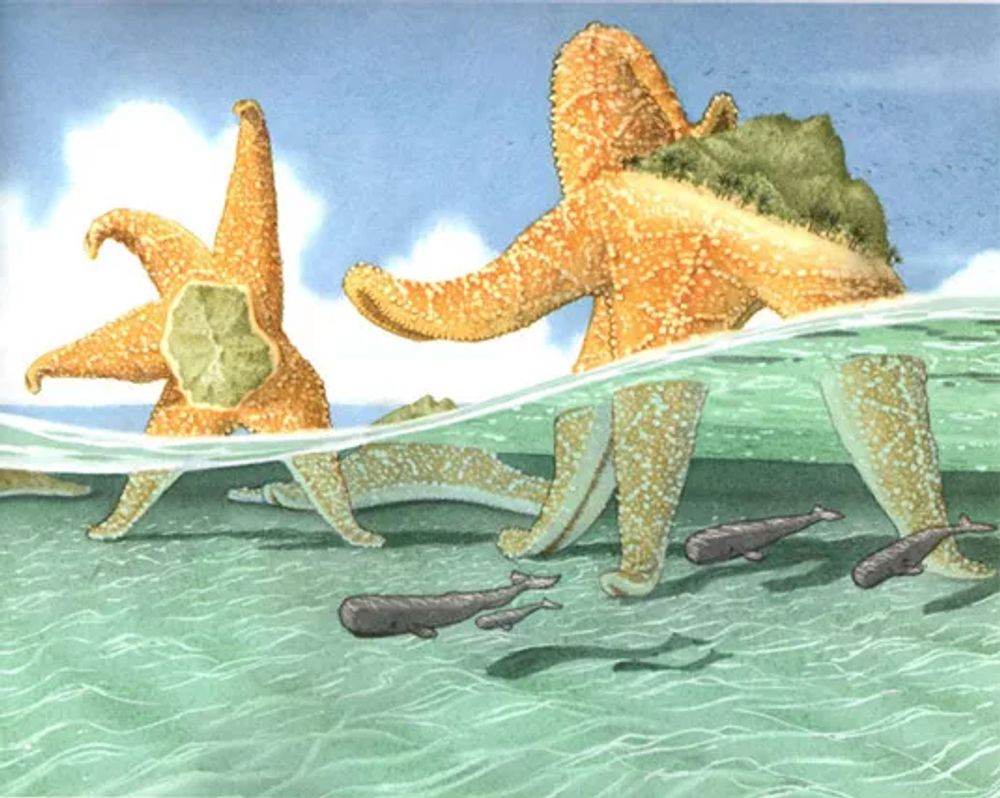 If there's a book that perfectly shows how pictures tell a story, this is it. After all, this book has no words, and David Weisner still tells the story in a profound way. In fact, the book won several awards, such as the Caldecott Medal for illustration.
10. The Rocket by Larsson McSwain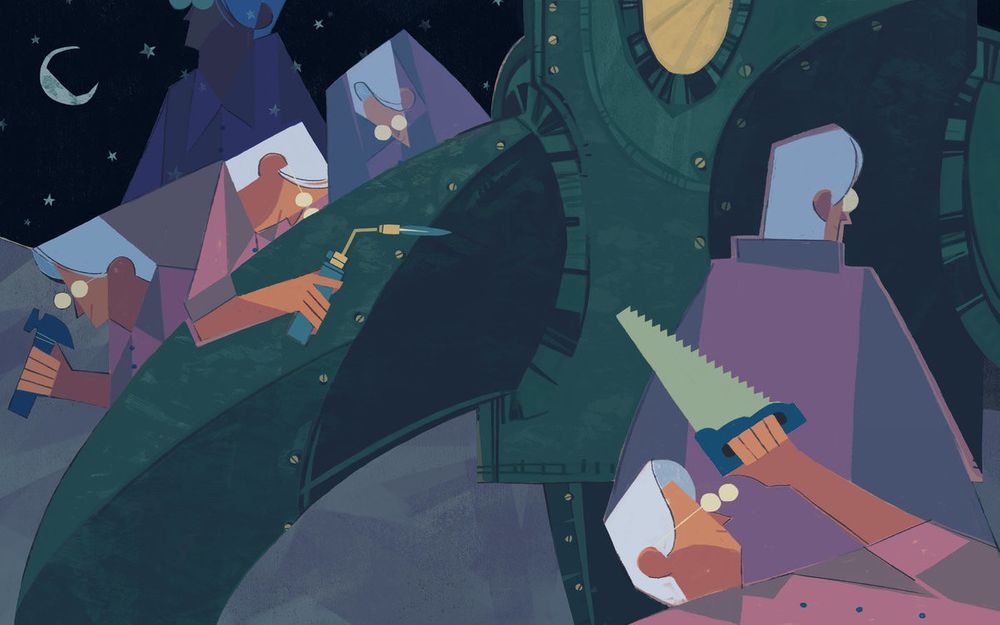 Larsson McSwain created gorgeous work of art for Ray Bradbury's short story titled The Rocket. If you want visuals that veer away from the usual, then bookmark this cubist image as one of your options.
11. Fisherman's Wharf by Evan Turk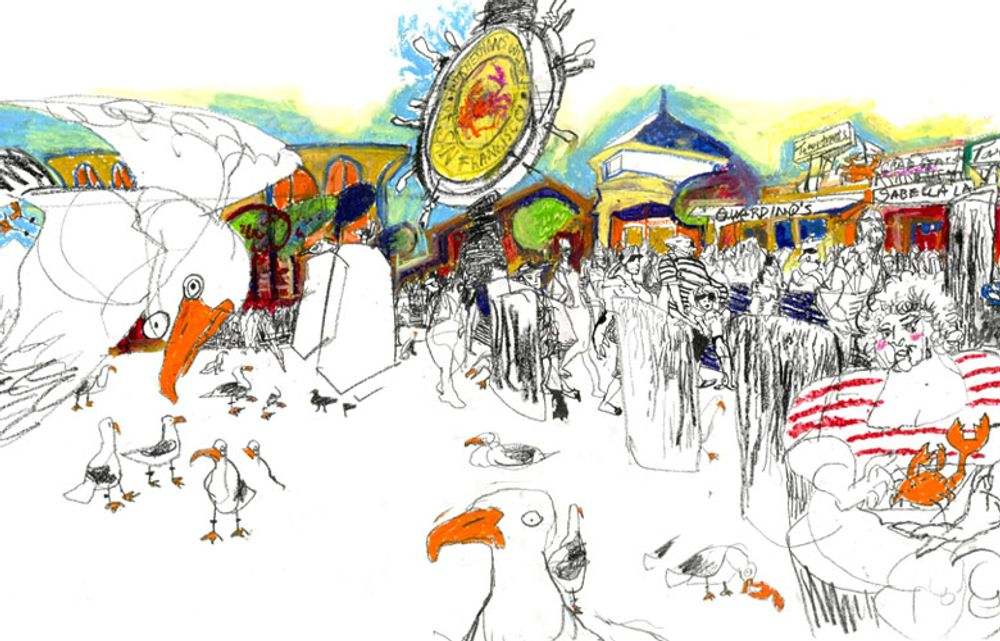 This is a series of illustrations of the pier at San Francisco's Fisherman's Wharf. Though it's technically not a book, we included it in the list because each image tells a story. If you're looking for a less traditional visual style for your book, then this series will be a great inspiration.
12. Bus Stop by Ekua Holmes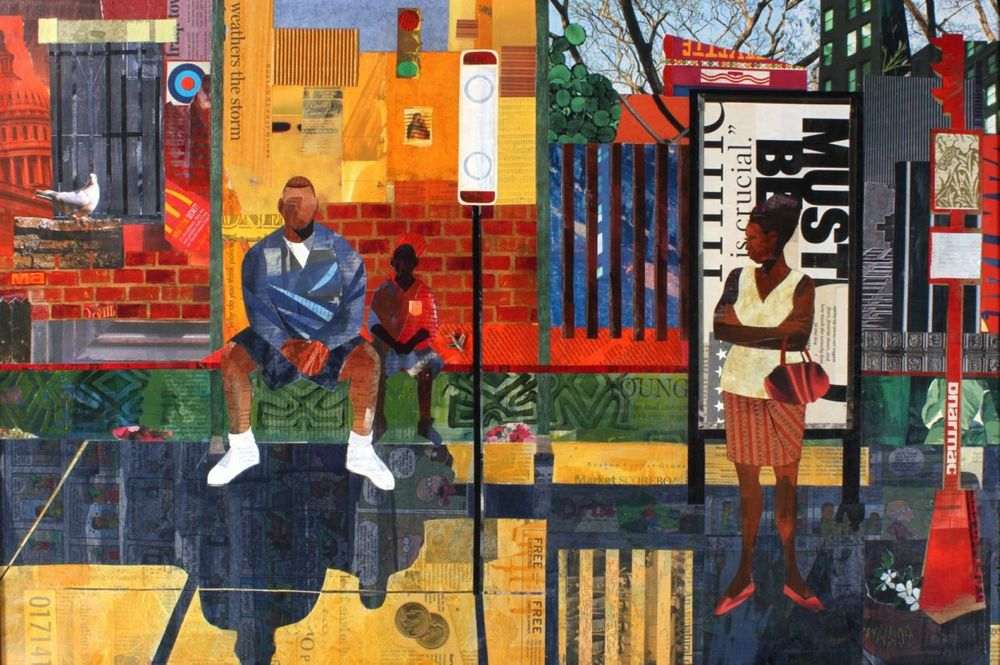 Many admire artist Ekua Holmes for the vibrance of her art, inspired by African-American luminaries. Though this piece, Bus Stop, is technically not a book, it captures the artist's unique style that raises the common situations into a lofty reflection.
13. Cloth in the Clouds by Michael Catchpool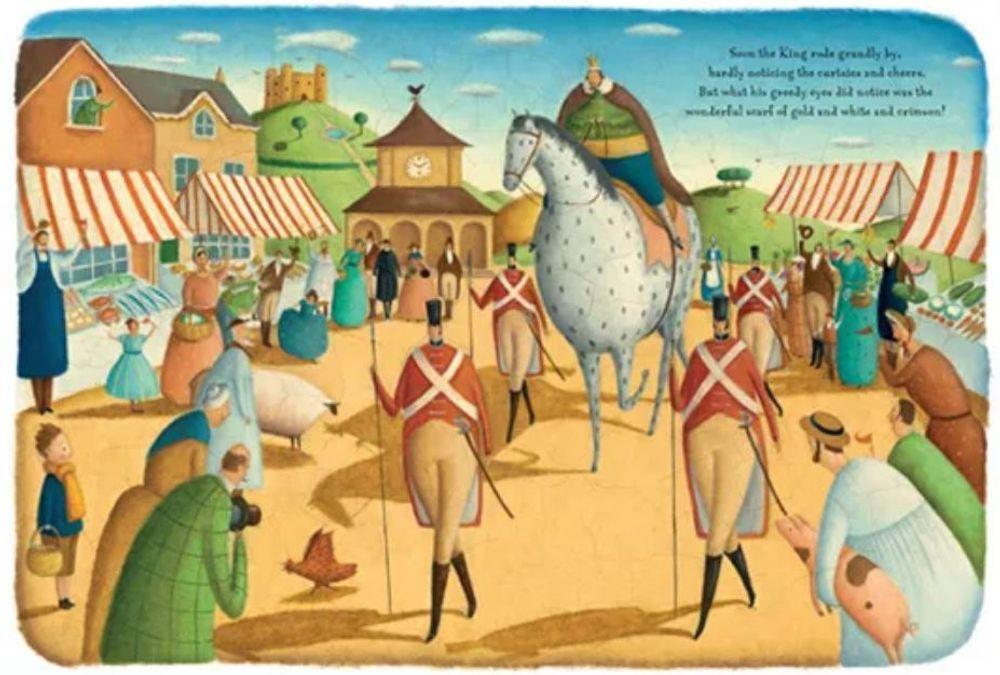 If you're looking for images akin to old book illustrations but with a whimsical twist, check out this book by Michael Catchpool. Alison Jay's artwork reflects the theme of the book. And at the same time, it adds another dimension of a dreamy feel to it.
14. Islandborn by Leo Espinosa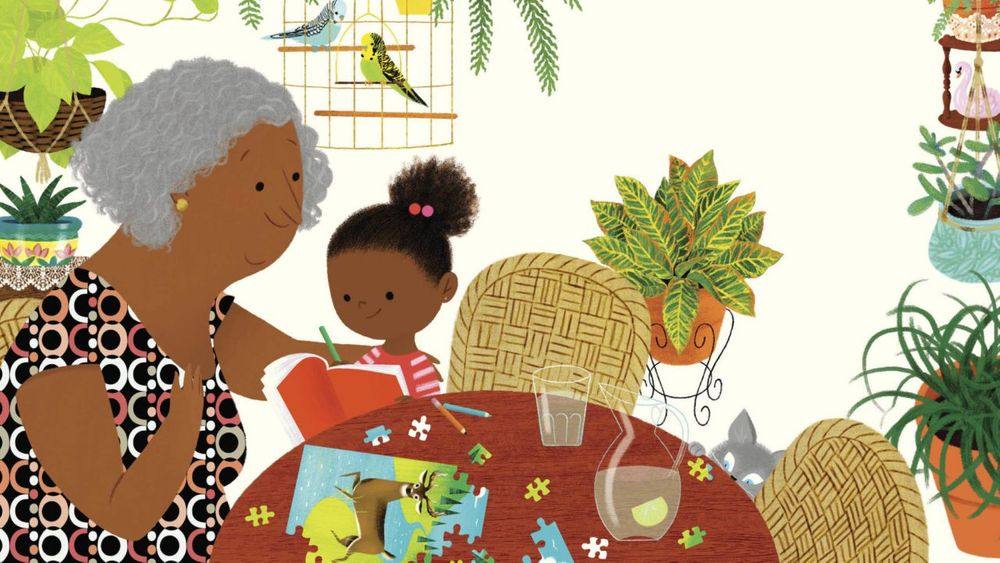 If you're looking for book illustration ideas for a story that tugs the heart, check out this book written by Junot Díaz with artwork by Leo Espinosa. The visuals are just stunning but engaging. In fact, it won the 2019 Pura Belpré Honor Book for Illustration.
15. Freedom in Congo Square by R. Gregory Christie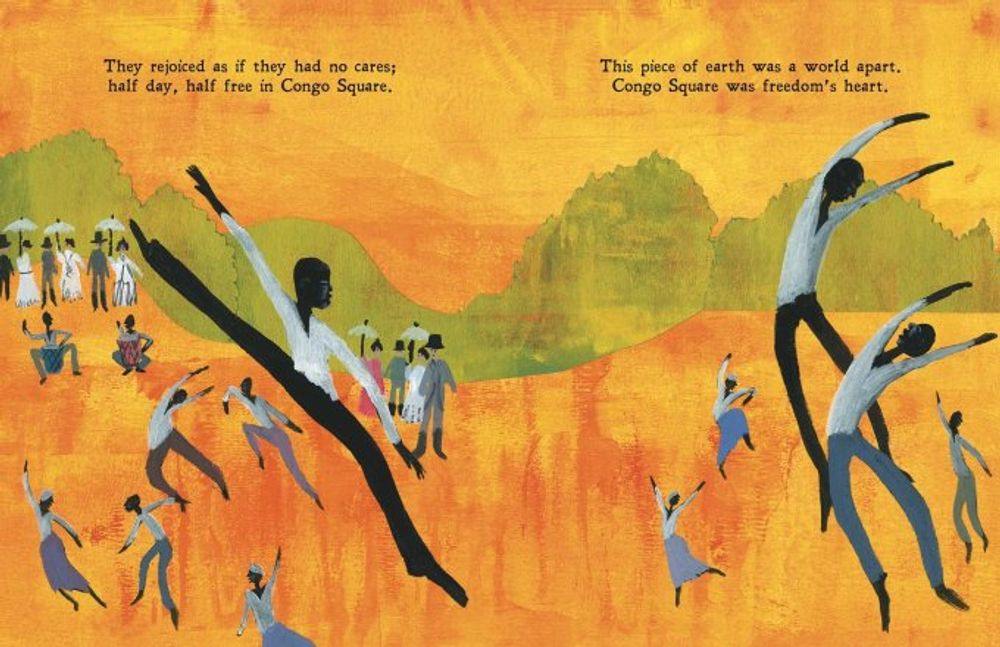 With a New York Times Best Illustrated Book title under the belt, you surely can pick up a lesson or two from this book. This book perfectly marries Carole Boston Weatherford's words and R. Gregory Christie's artwork.
16. Knight and Dragon by Andy Catling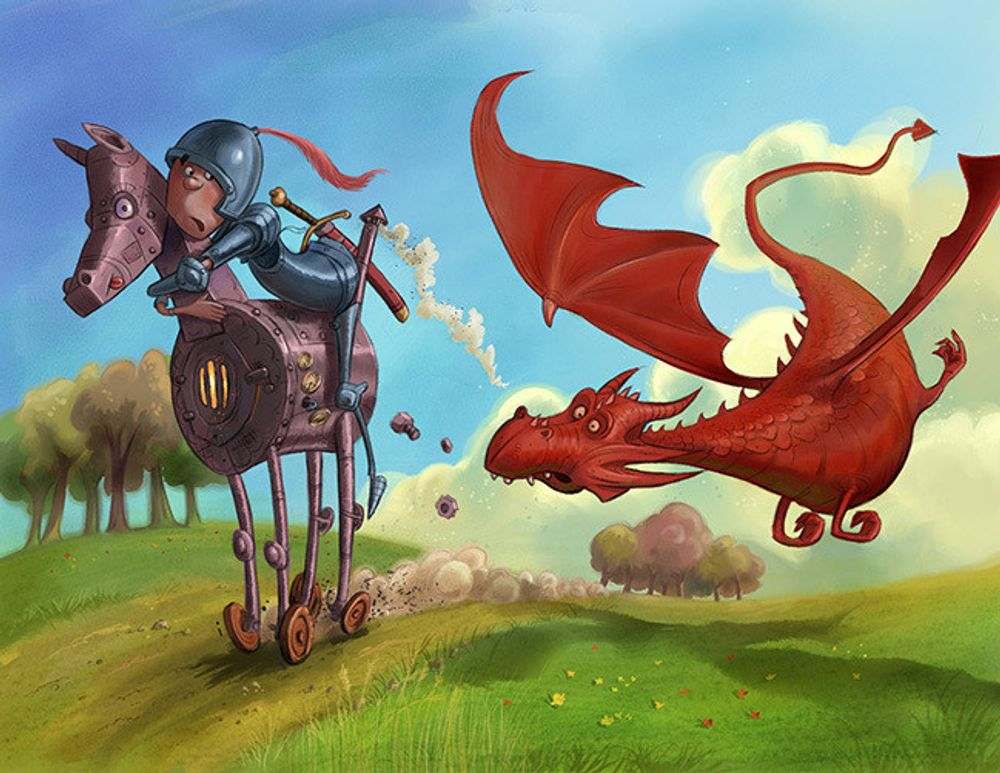 This artwork by Andy Catling offers an astounding scene all by itself! If you look at Catling's work, you'll see that he channels varying styles for different audiences. And as a result, that process makes every book unique in its own way.
17. The Arrival by Shaun Tan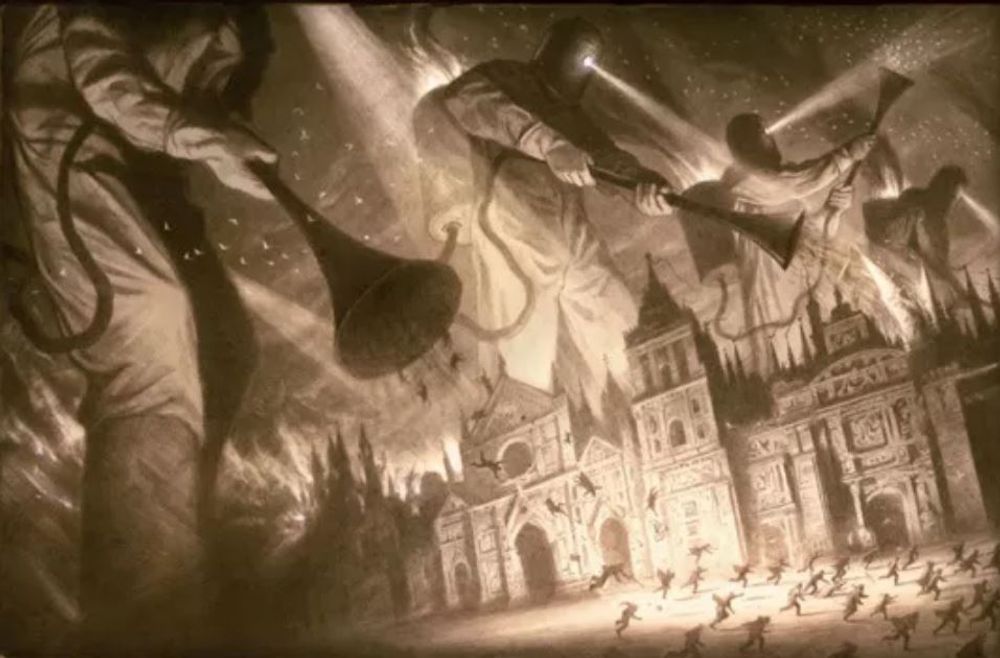 This graphic novel captures the depth of one's journey from one's homeland to another – all without any words. That said, every image makes the audience feel raw emotions – from isolation to joy.
18. Boundless by Jillian Tamaki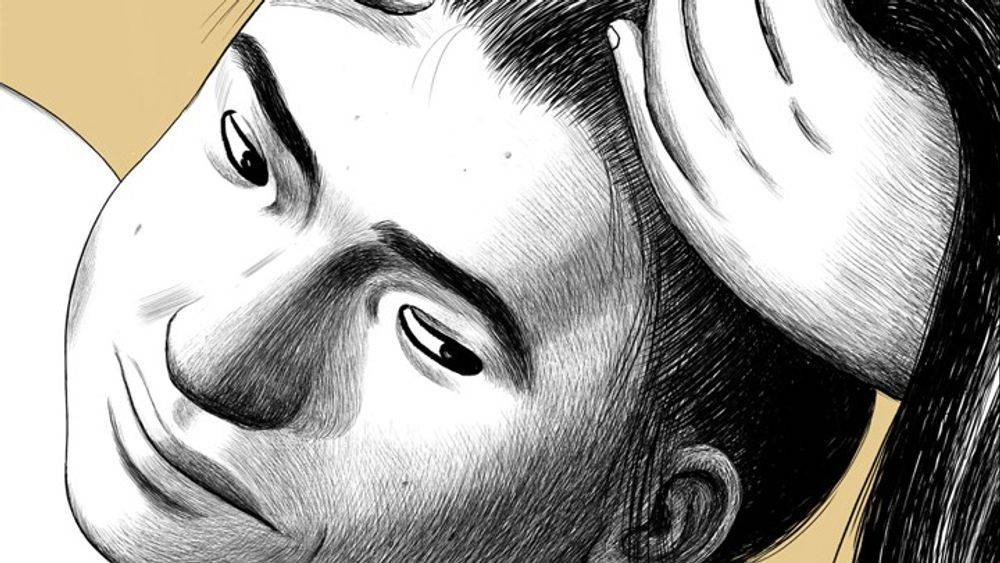 This book features graphic short stories. The dark comedy story goes well with the quirky images that will keep you turning the pages.
19. Where the Wild Things Are by Maurice Sendak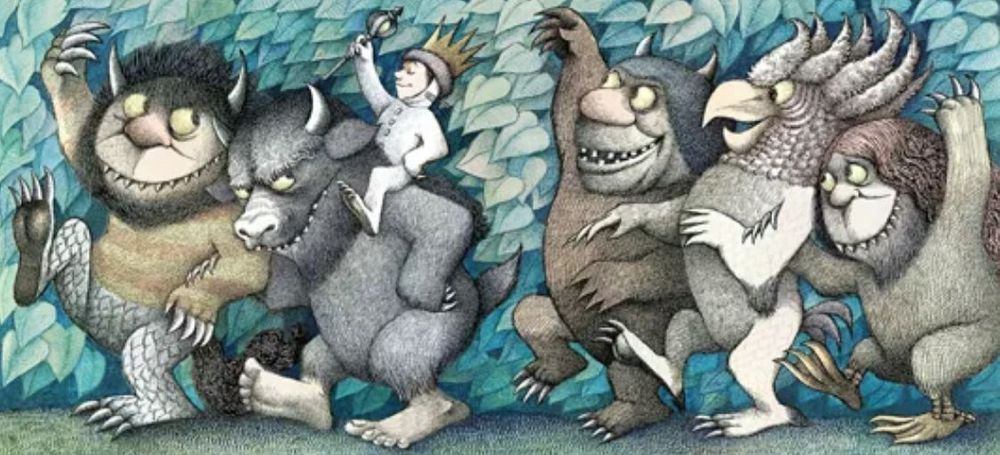 This 1963 children's picture book is a highly-acclaimed piece of work. In fact, it even won the annual Caldecott Medal from the children's librarians in 1964. In addition to that, the book has been turned into several media adaptations, including a feature film released in 2009.
20. A House That Once Was by Lane Smith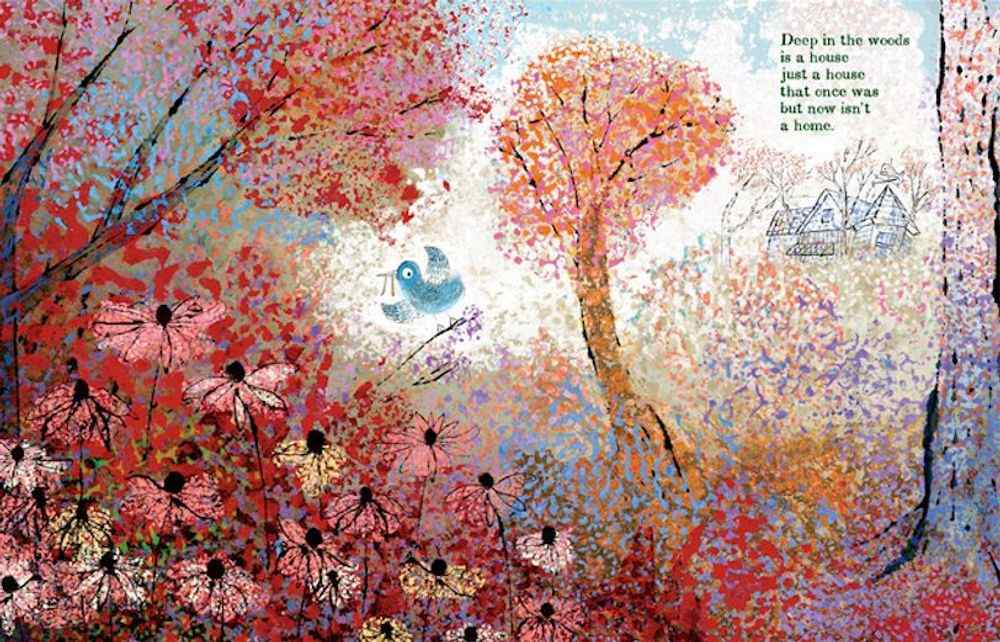 This book, written by Julie Fogliano and illustrated by Lane Smith, offers dreamy Pointillist images. As seen from the image, the book illustration techniques used here adds a layer of history to the poem book.
The Takeaway
As we've seen from famous book illustrations, images do a lot to complement and advance the narrative forward.
But if you don't know the first thing about drawing or painting, fret not. You don't have to be Geisel, Potter, and de Saint-Exupéry to come up with beautiful images. These days, all you need to do is hire an illustrator so you can get stunning book illustrations while still having the time to focus on your literary craft.
Here are a few samples of illustrations we've created for our clients in the past: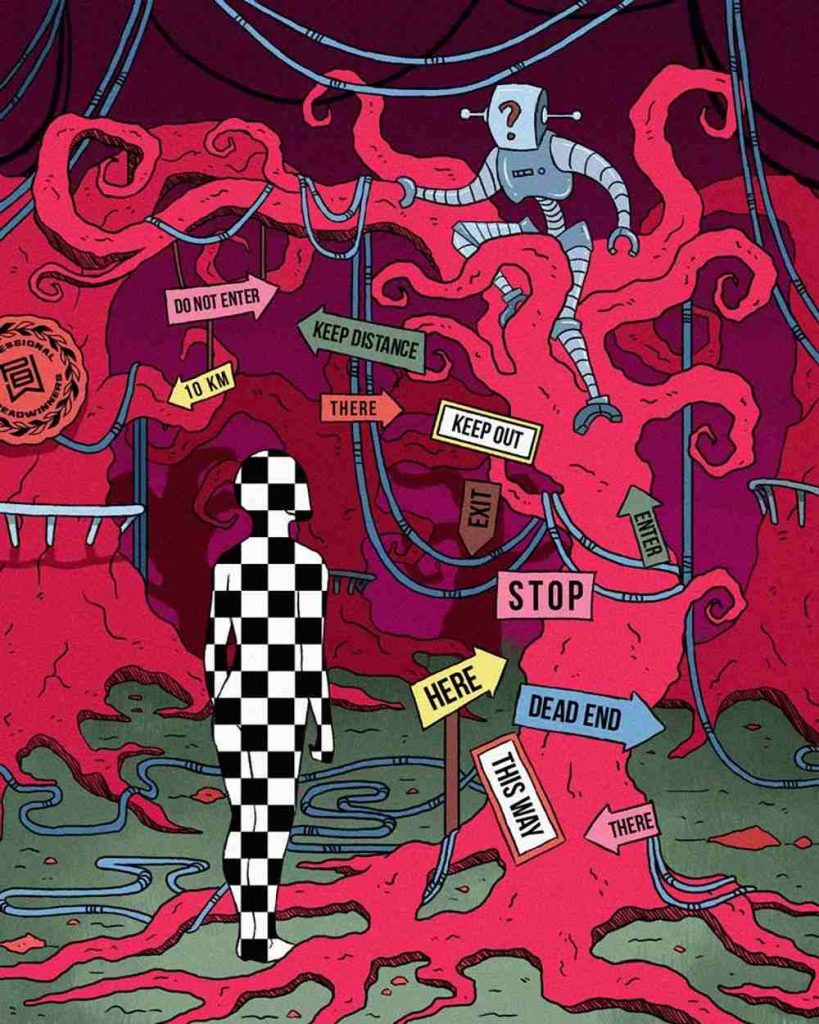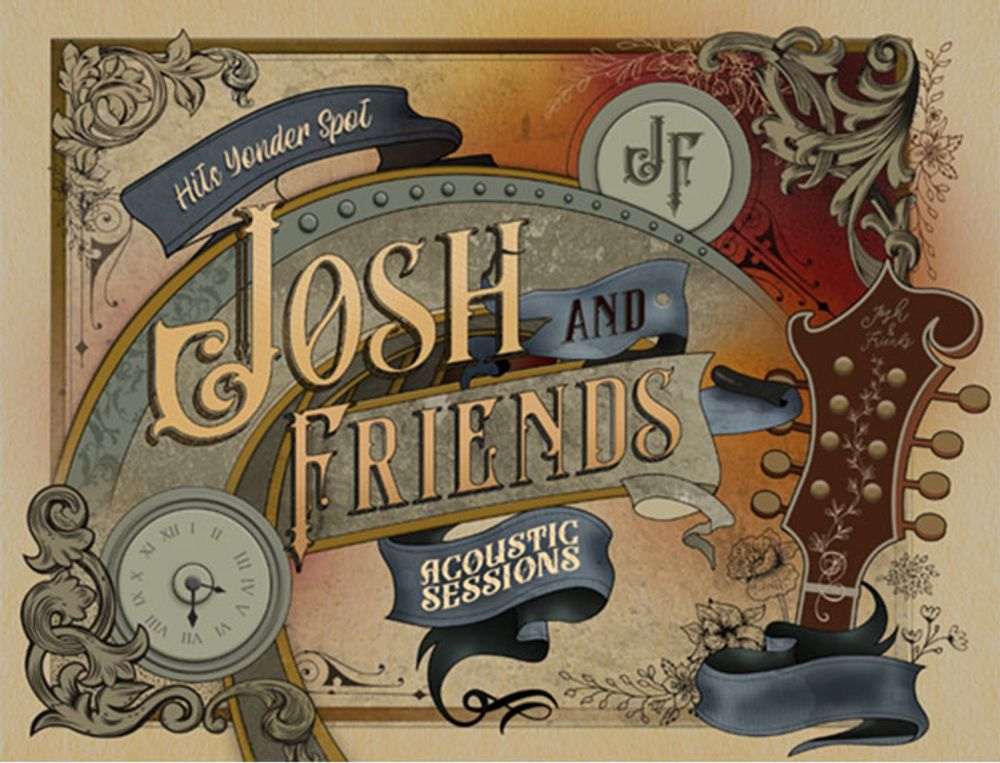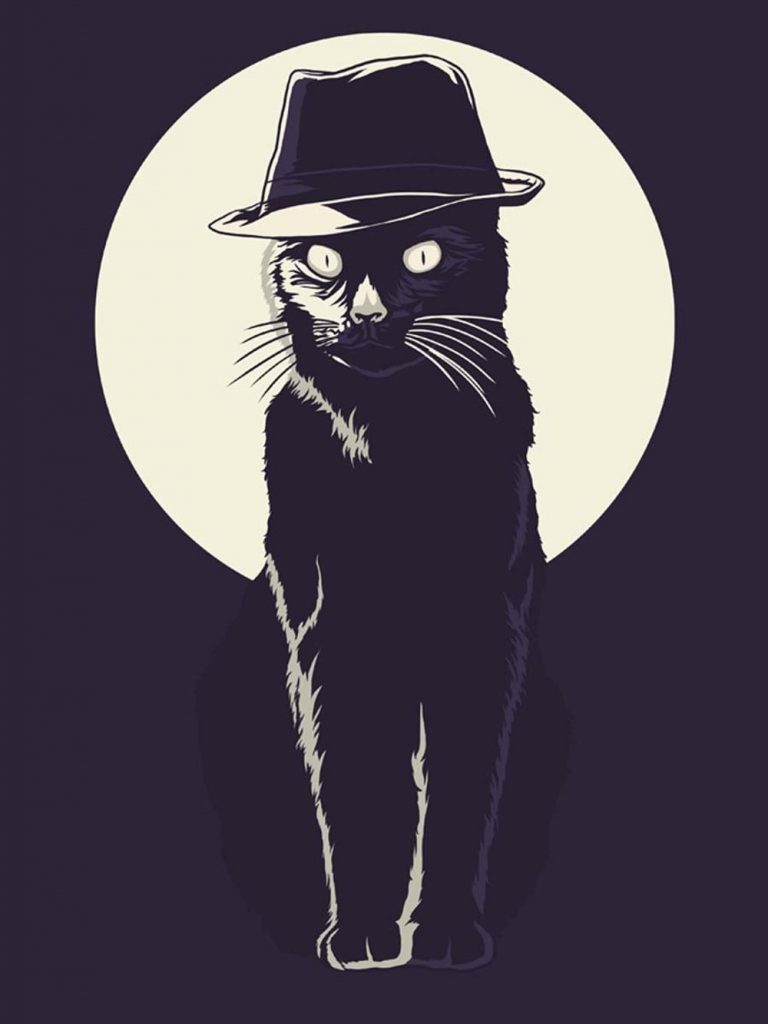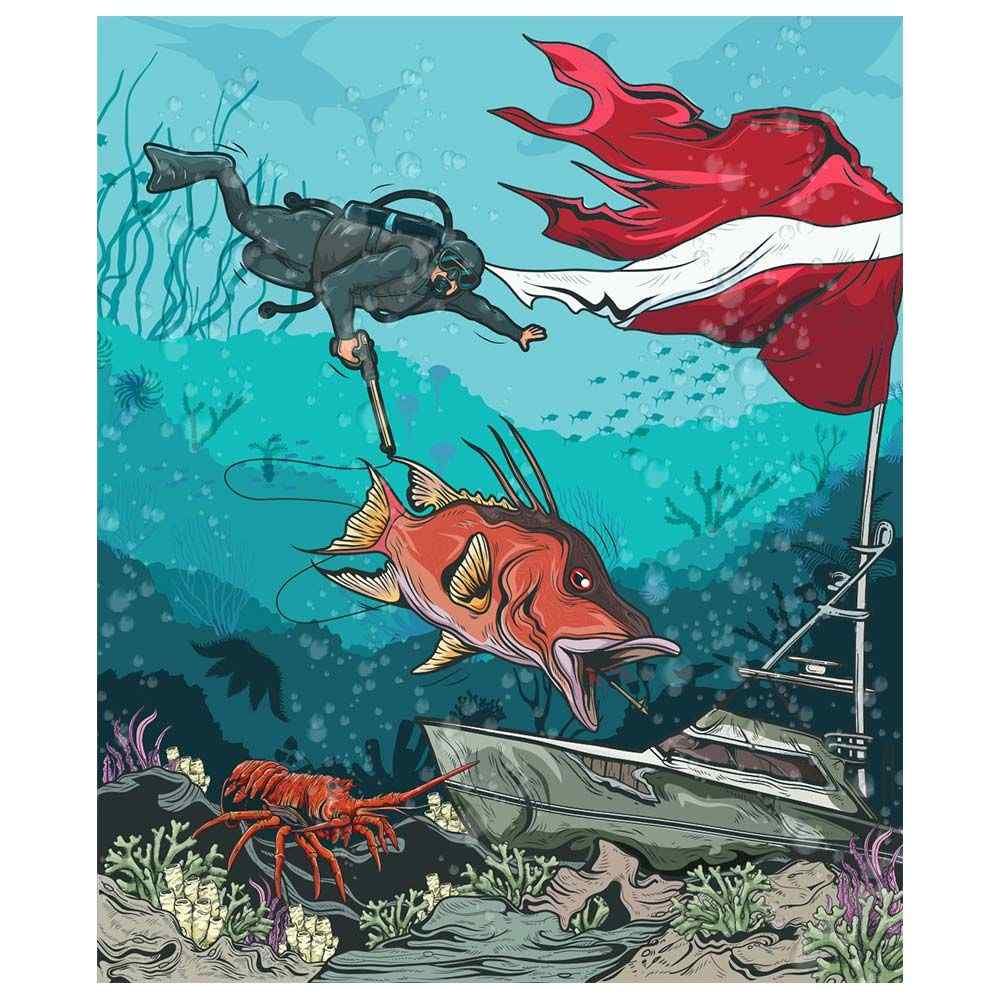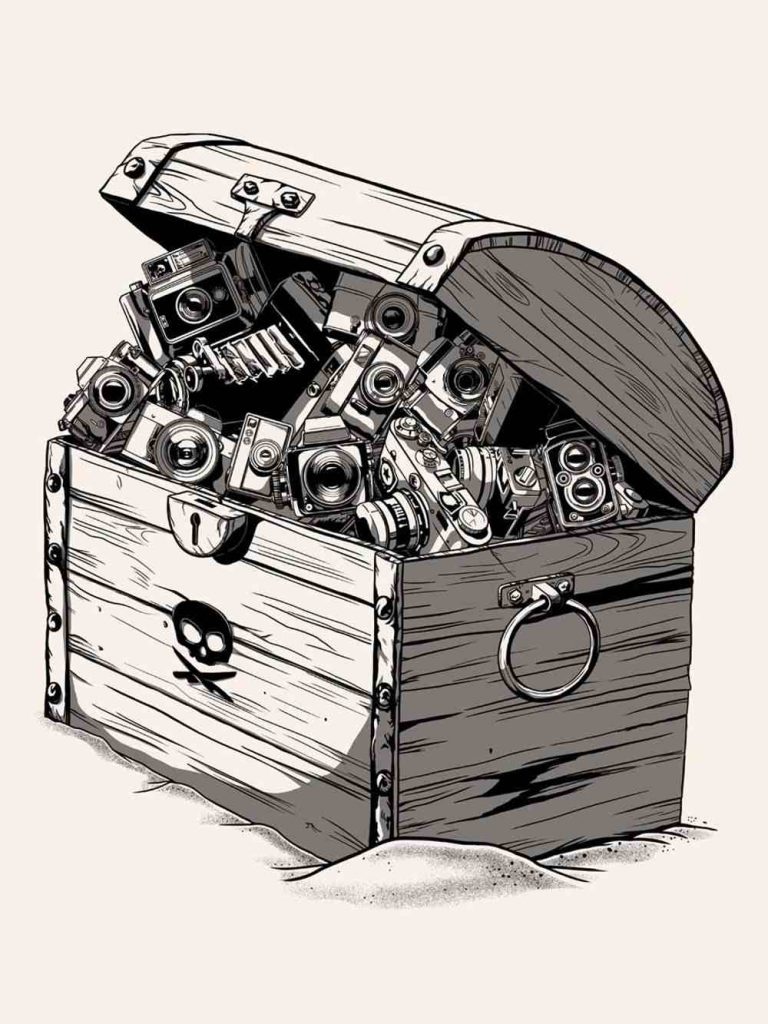 Check out our services today and see what package works best for you. You can try any of our tiers risk-free for 15 days, so there's really nothing to lose!