Every business owner dreams of having a website that rakes in sales. They want one that gets visitors to either contact or buy from them. And this goal is totally doable if you know what you need to do.
Many first time visitors to a website usually aren't ready to purchase just yet. They will take a look at what you have to offer first then compare you to the competition. How will your website stack up? Let's look at how Penji, an on-demand graphic design service, can help you get web page design that impacts sales.
A Look at a Few Web Page Design Statistics
According to Internet Live Stats, there are about 1.7 billion websites as of 2020. The web is host to vast amounts of sites, good and bad. Ecommerce stores abound, and the numbers are going no way but up. A Big Commerce article predicts that by the end of this year, eCommerce sales will reach $4.2 trillion globally.
A study by Forrester Research shows that a well-designed user interface can increase your website's conversion rates by up to 200%. This coincides with what Cision PR Newswire said about first impressions of a website being 94% design-related. With about 38% of people stop visiting a site because of sloppily-designed web pages, you need to revisit yours.
To be noticed by the right people, you need a website that attracts visitors, converts leads and takes them down the sales funnel. When done right, your website is the right place to do all these. All you need is help from those who know how.
Penji Web Page Design
There are many options to choose from when it comes to getting good web and graphic design. Take a look at the places where you'll find a suitable one in this article. But to get quick, affordable, and high-quality designs, there is only Penji. All the others pale in comparison and here's why:
Affordable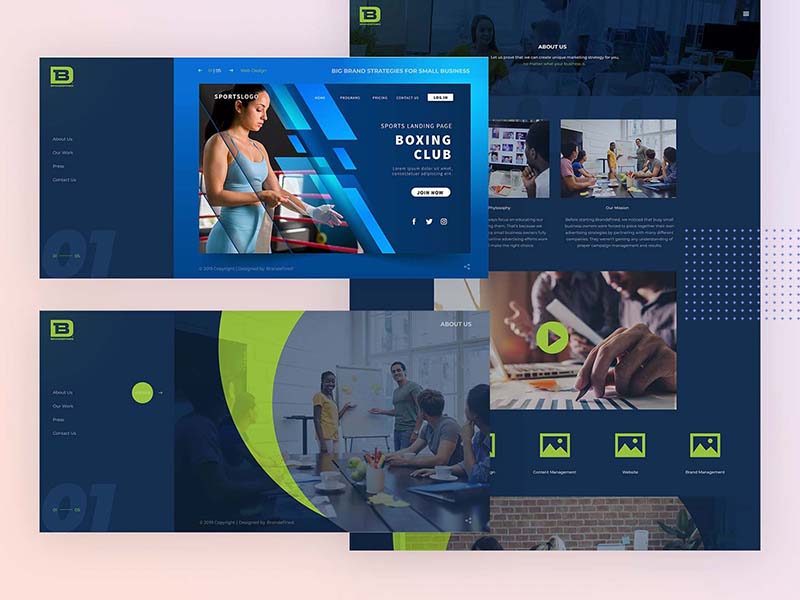 Penji has three different plans that all offer unlimited graphic designs and revisions. For as low as $369 per month, you can submit as many web page design requests as you can in a month. Our other plans are the Team and Agency plans that cost $479 and $698 per month, respectively.
Not Just Web Page Design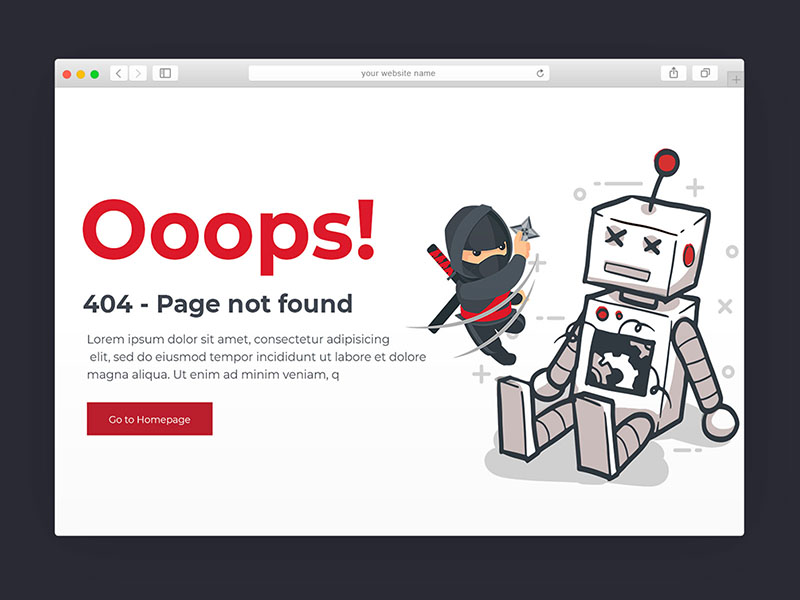 The beauty of Penji's on-demand graphic design service is that we create not just web page designs. From logos to social media posts, we can create them for you. You don't have to hire a separate graphic designer specifically for each project.
Additionally, our Team and Agency plans allow you to request for custom illustrations. While our competition has a separate plan for them, Penji has included it in ours.
Quick Turnaround Time
Depending on the complexity of your project, you'll have your design within 24 to 48 hours. You won't have to wait long for your projects to be completed. Our unlimited revisions are done within 24 hours as well. Penji understands the importance of time in doing business. We believe that the quicker you get the design, the better results for you.
No More Laborious Hiring Process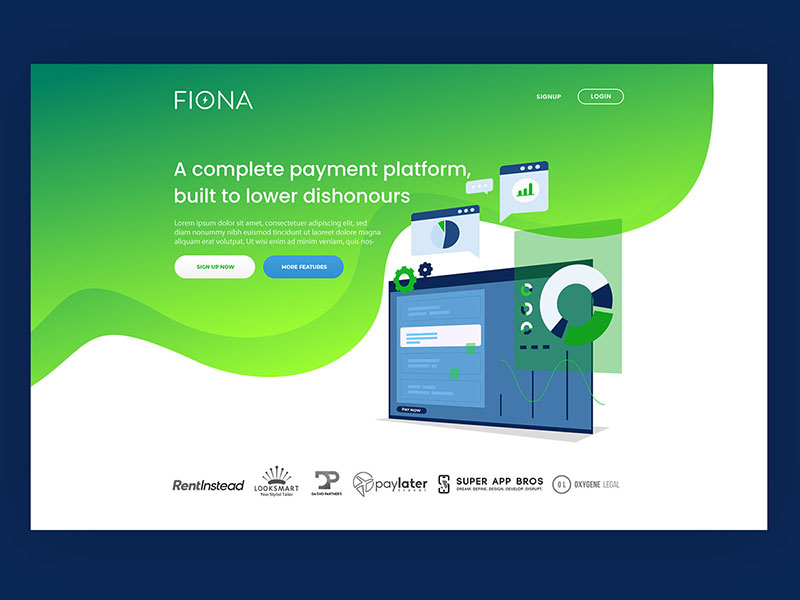 Finding a freelance web designer can be a complicated process. You have to find a suitable marketplace where you can do your search. Then you have to go through hundreds, if not thousands, of resumes and portfolios. Not to mention the difficulties of vetting your prospects if they are the right fit for your brand.
In addition, there is no guarantee that a freelancer will have the right work attitude. There are instances that they will abandon your project to work on a higher-paying one. With Penji, you won't have to worry about that as we already do the vetting for you.
Variety of Skillsets
Most graphic designers have a general knowledge of graphic design, marketing, and social media. But many have their own fields of specialization. A logo designer can design a web page for you, but it wouldn't be as impactful as when a web designer does it.
With Penji, your project will be assigned to the best designer for the job. We have a team of professional logo designers, illustrators, web page designers, among many others.
No Contracts
Penji's monthly subscription model allows you to cancel any time you need to. When the workload is light, you can always opt out of the service—no contracts to bind you. We'll keep your files for up to 90 days so you can come back to them when you resubscribe.
Web Page Design Inspirations
To get you started on your web page design, here are a few examples to help inspire you:
Mikiya Kobayashi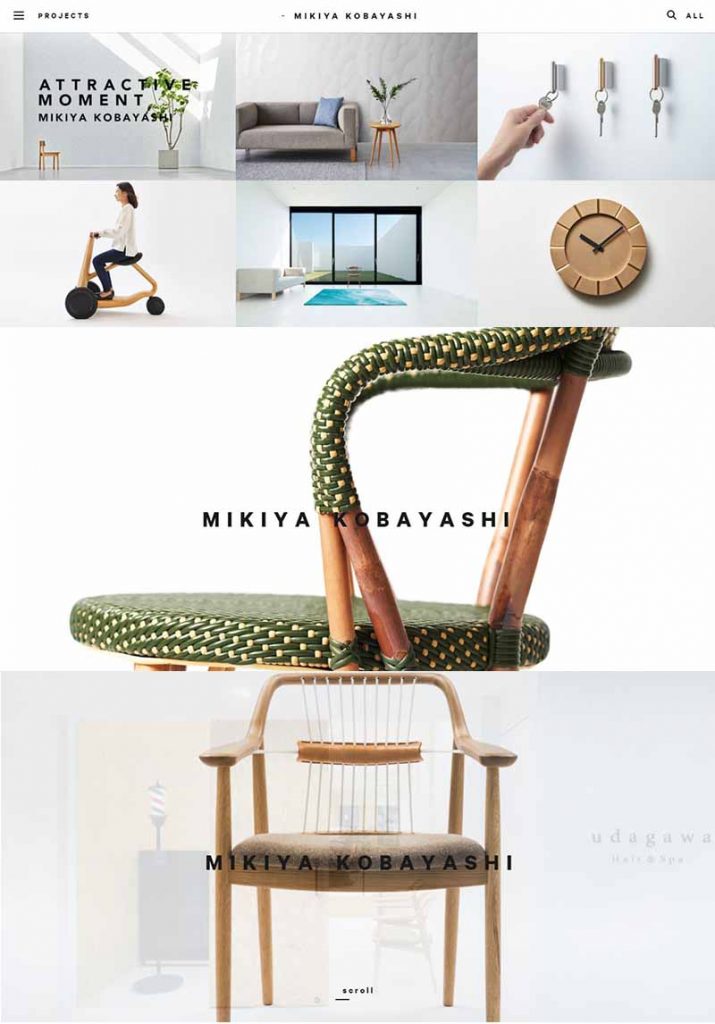 This beautiful website uses clear and crisp photographs with simple animation. Mikiya Kobayashi's website was initially created in the Japanese language. Its full scalability was put to use when translations in English were added.
An excellent web page design must make it convenient for the viewers to navigate through. This is a perfect example of a website that keeps user requirements at a minimal level. All they have to do is enjoy browsing through the pages.
Overflow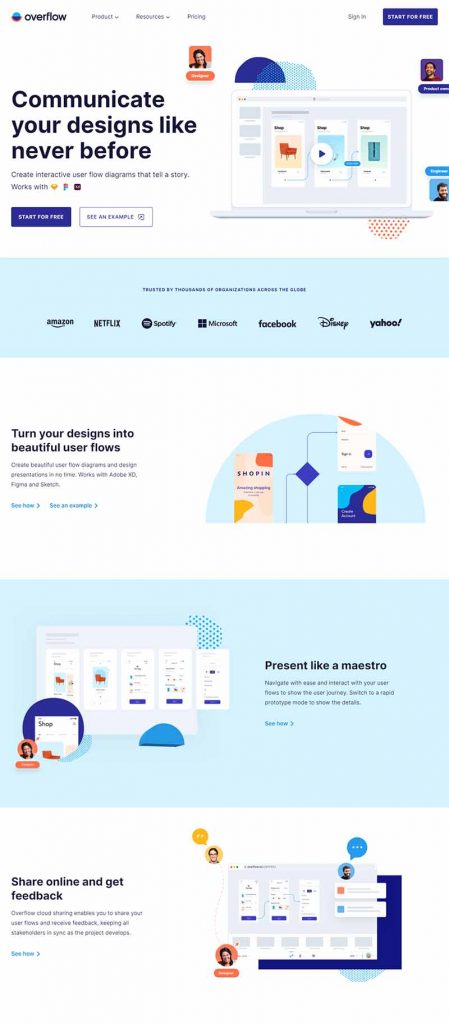 A great example of a website that answers the visitor's questions, Overflow's website is straightforward and intuitive. Being a design tool provider, not everyone will instantly know how to use their products. They designed their site with easy-to-follow content and images. Throughout the website, you'll see call-to-action buttons, the viewers won't ever wonder what to do next.
People go to websites to search for solutions to problems. When creating a web page design, always make it easy to digest. This way, visitors won't go in circles trying to find answers.
JOHO's Bean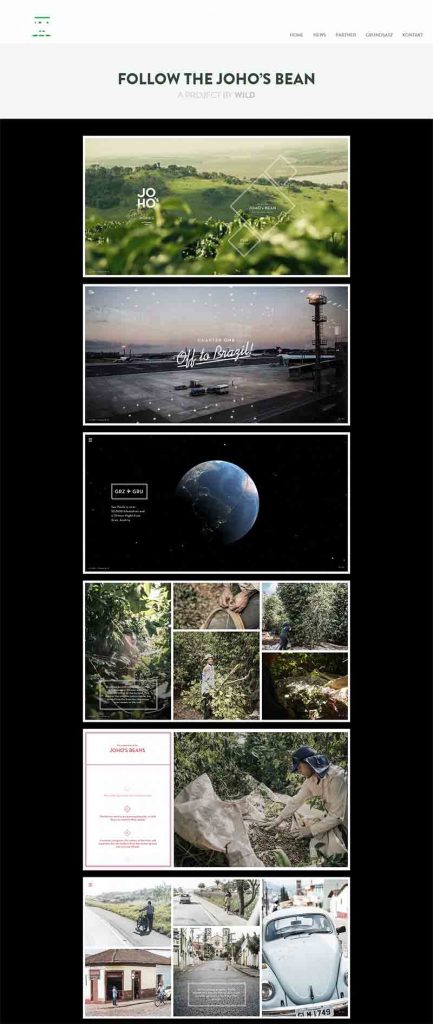 A website that's full of amazing images, JOHO's Bean follows the journey of a coffee bean. It uses storytelling, sounds, appealing photographs, and interactivity. It has all the elements to make the visitors stay longer on the site.
The site has combined static and dynamic content to attract attention and keep viewers engaged. It has the bare minimum of texts despite its storytelling nature. But the effects provide emotions to the story, making it a fascinating site to visit.
Lush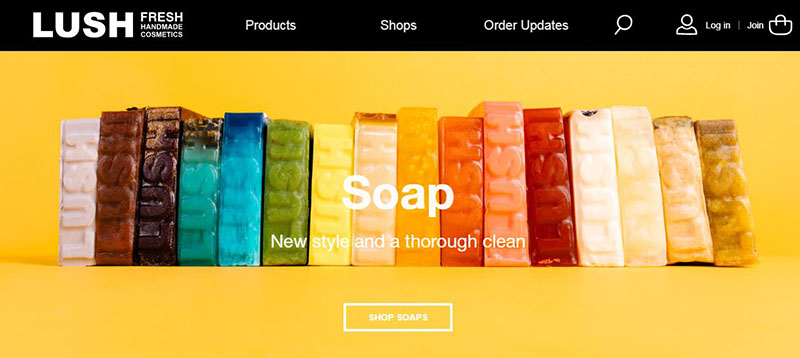 British cosmetics brand, Lush, has an astonishingly rich back story that they wanted to tell their customers. They take pride in being a socially responsible brand, so they included their advocacies in their web page design. They did this without sacrificing aesthetics, as you can see from the website.
The overall design is as refreshing to the mind as it is to the eyes. The products are shown "naked" as they call it, meaning without packaging. It also shows how to use them and how they are made.
World of SWISS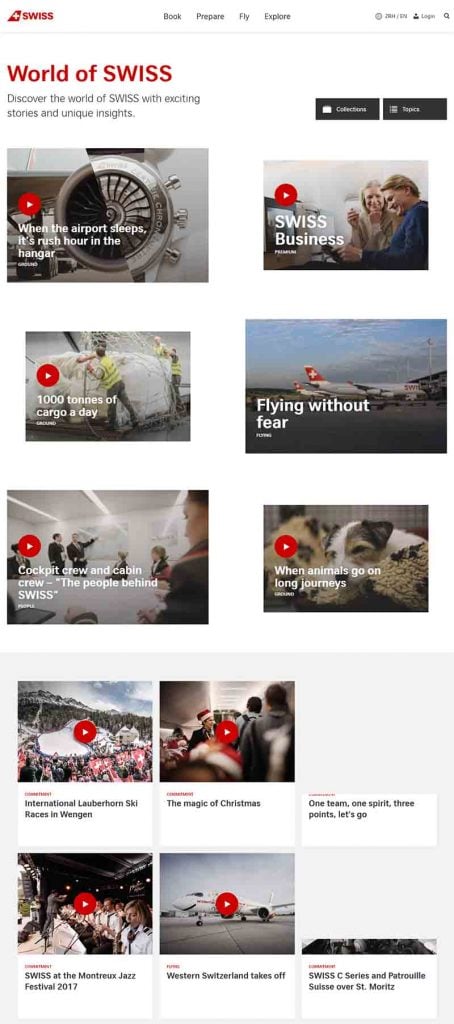 Webby Awards winner, World of SWISS, is the website for Swiss International Air Lines. Its interface is one of the best as it shows us what an experience it is to fly with them. The whole site is bursting with energetic elements of pictures and animations.
They divided the site into sections that tell a story, and each of them is equally engaging. It doesn't have the salesy feel that we sometimes see on other websites. It is communication with its customers at its finest. Visiting their website is like having a conversation with a long, lost friend.
How to Submit Web Page Design Requests
Once you sign up for Penji's on-demand graphic design service, you'll get access to our design dashboard. Here's what it looks like: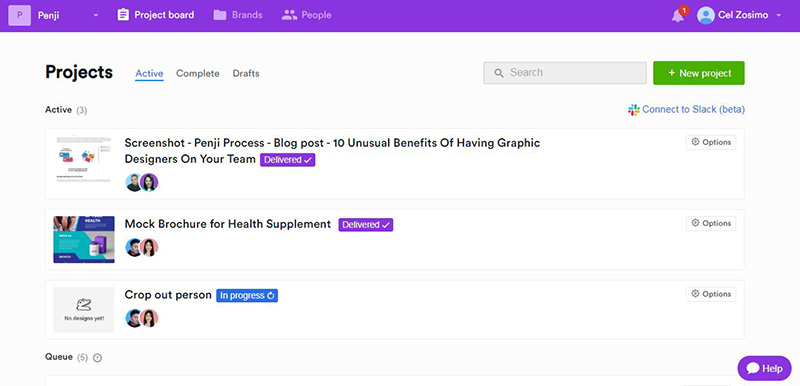 To start your first web page design request, just click on the + New project button. You'll be redirected to this page: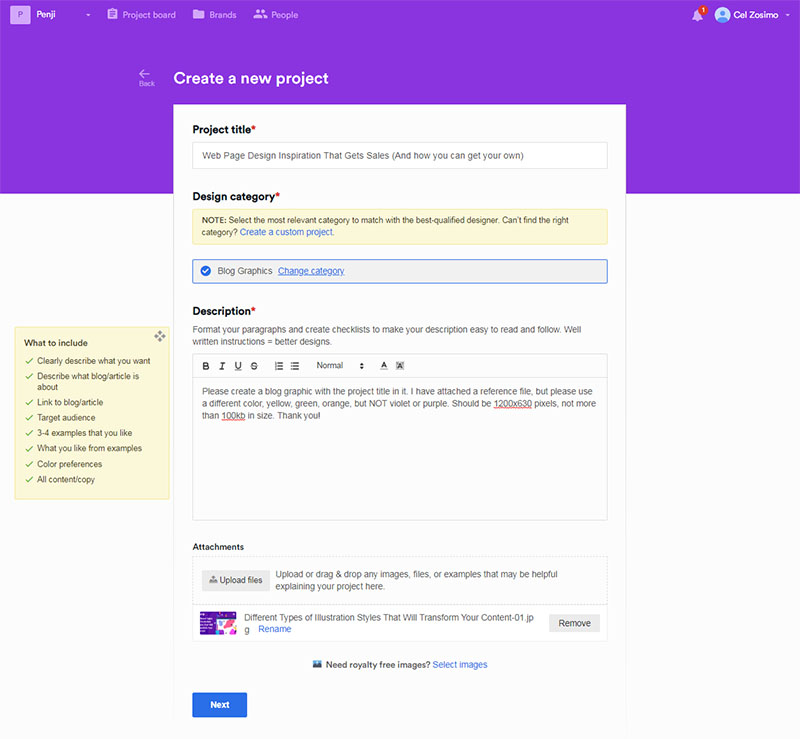 Enter your project title and choose the category of your project. For web page design, choose Website design under the UX/UI category. If the project isn't on the drop-down list, select Create a custom project.
Fill in the next box with your project's description. On the left of the box are some pointers to help guide you on what to include. Below this, you can add attachments to help the designer understand your project better. You can also choose from the vast array of royalty-free images, just click on the Select images button.
Clicking on the Next button will lead you to the bottom part of the page: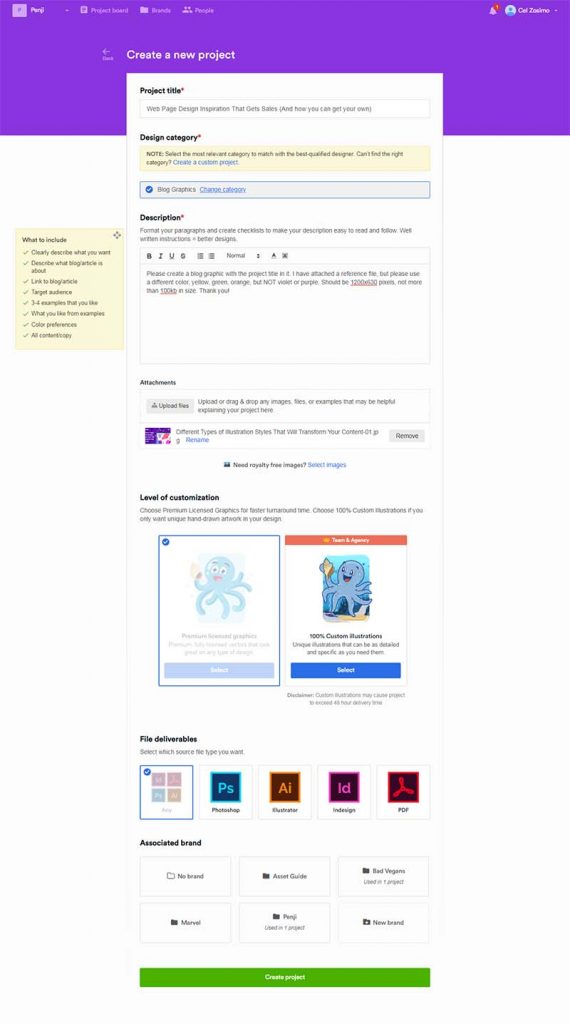 This will let you choose the level of customization, file types, and the associated brand. Click on Create project button. You'll then see the dashboard in this way: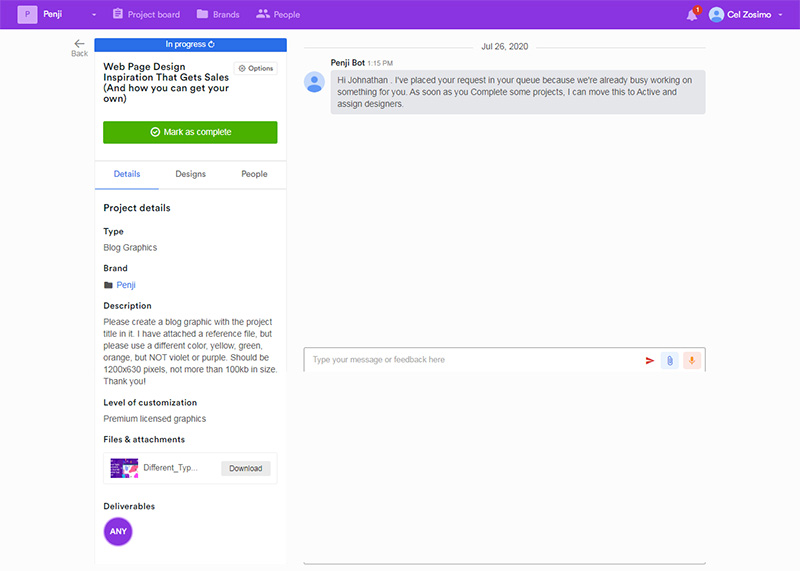 You'll receive an email once the project is done. Alternatively, you can always check the dashboard to see the progress of your design request.
Final Thoughts
Web page design isn't just about creating a face for your brand that looks good. It also has to bring in traffic that will eventually lead to sales. For your web page design needs, get Penji to work with you. See our demo video today to see how we can help you get an inspiring web page design that sells.