Contrary to what most people know, illustrations aren't for book cover designs only. Illustrators create images for fashion, magazines, technical and medical manuals, advertising, and more. An illustration is a powerful communication tool—it can explain clearly what a block of text won't be able to do. A HubSpot study shows that 70% of marketers believe that content with visuals reaps better results. This is the reason they actively invest in content marketing. However, it takes more than getting images from the internet to add to your content. The key to outstanding content is custom illustrations, but how do you find an illustrator?
Penji as Your Illustrator
The internet has afforded the world the dynamism of globalization. It has allowed companies to find an illustrator without leaving the comfort of their offices. The boundaries no longer exist, so access to great talent anywhere in the world is in your hands.
Unfortunately, finding an illustrator can be a long process of interviews and portfolio browsing. If you've already tried it, you're probably indifferent to it. If this is your first time, there is an easier way.
Penji is an on-demand service that provides custom illustrations and graphic design. Our monthly subscription plans allow you to submit as many design requests as you can. Our artists and illustrators undergo a rigid recruitment process to ensure that we have only the best on our team.
We have eliminated the hassles of finding an illustrator. All you need to do is go to a dashboard and request a custom illustration. We'll do the rest for you.
What to Look for in a Professional Illustrator
An illustration will only be useful if it gets your message across to the right people at the right time. Otherwise, it will just be an adornment that you can probably do without. Here are the traits you need to look for in an illustrator:
A High Quality of Work
Of course, your project deserves only the best, therefore, your illustrator has to be the best. To see if a potential illustrator can put life into your stories, look at their portfolios. Their previous work is a good indication of what they are capable of doing.
It also helps to speak with a prospect so you can ask questions that their portfolio may not answer. You can also ask for references that can get you insights from people who they have worked with.
Good Communication Skills
This is especially important if you continuously deal with deadlines. An illustrator who can communicate well means you won't have misunderstandings that can lead to a missed deadline. Also, you won't have difficulties explaining to them what needs to be done.
Reliability
To find an illustrator that's reliable can be a considerable challenge. Some freelancers can have multiple clients, which can distract them from your projects. They can also disappear without any prior notice. An ideal illustrator is one who sticks with you and keeps their end of the bargain.
You won't have to worry about this if you get the services of Penji. Our illustrators are always there for you, you're sure to get your custom illustration no matter what. We'll take the burden of finding the most dependable illustrator off your shoulders.
Flexibility
While each illustrator has their fields of expertise, it helps if your illustrator can do more than one style. This can be hard to find, but with Penji, you can have as many styles as you wish. Our team of illustrators has a wide variety of styles, so you have more to choose from.
In case you have a project that requires a different style all together, you won't have to go far to find an illustrator for it. Penji can do it for you with our highly talented illustrators.
How to Use Custom Illustrations
As earlier mentioned, you can find custom illustrations everywhere. From children's books to print advertising, they're everywhere. Here are some of the most common places you'll find custom illustrations:
Book Covers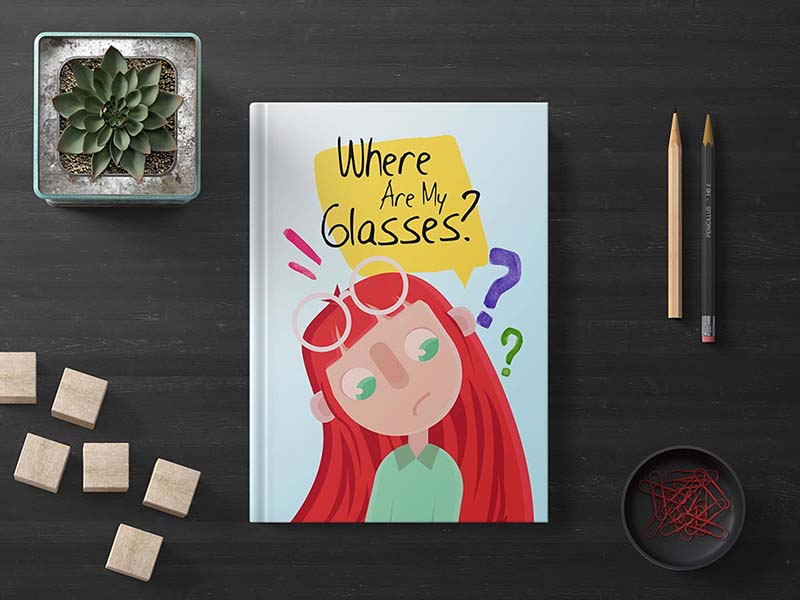 According to a HuffPost article, books do get judged by their covers. It's the first thing a potential reader sees in your book, that's why it's imperative that it is eye-catching. Here's a sample book cover design created by a Penji illustrator:
Blog Graphics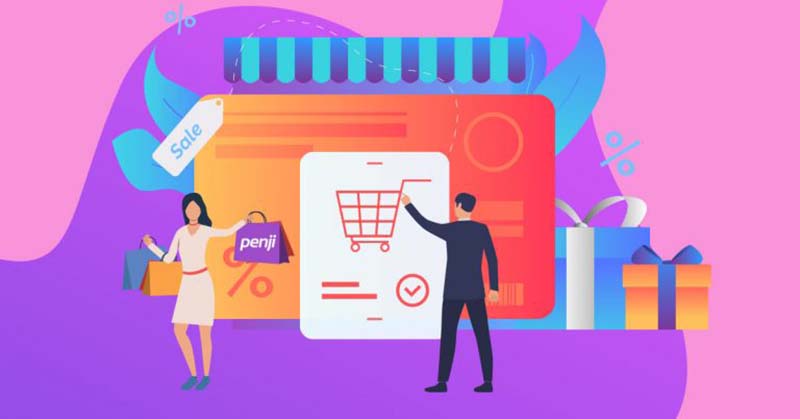 Bloggers can use custom illustrations to add impact to their articles. Top influencer Jeff Bullas states that blog articles with relevant images get 94% more page views than those that don't. Penji's unlimited service allows bloggers to have as many custom illustrations as they want for less.
Infographics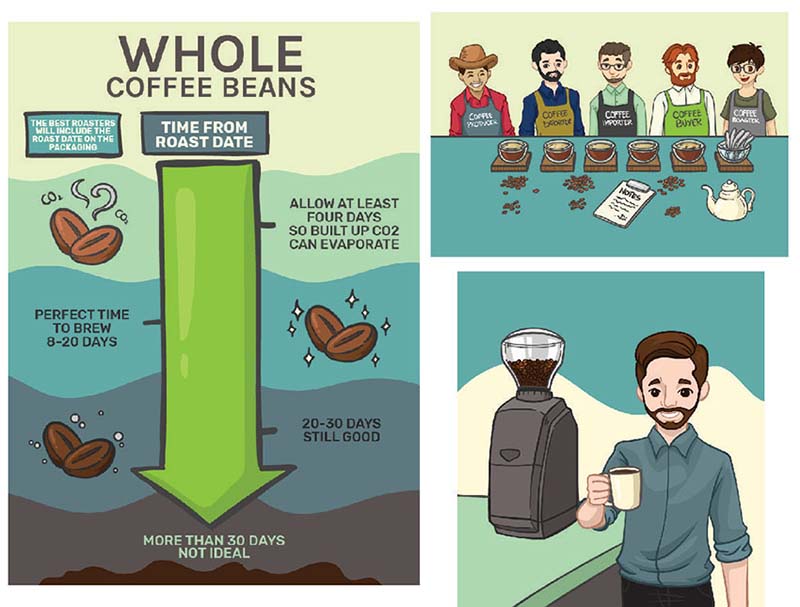 The reduced attention span of readers has paved the way for the increased popularity of infographics. A HubSpot study found out that articles with infographics get 72% more views than those without. This is mainly because readers can receive information in an instant with just a glance at an infographic.
Social Media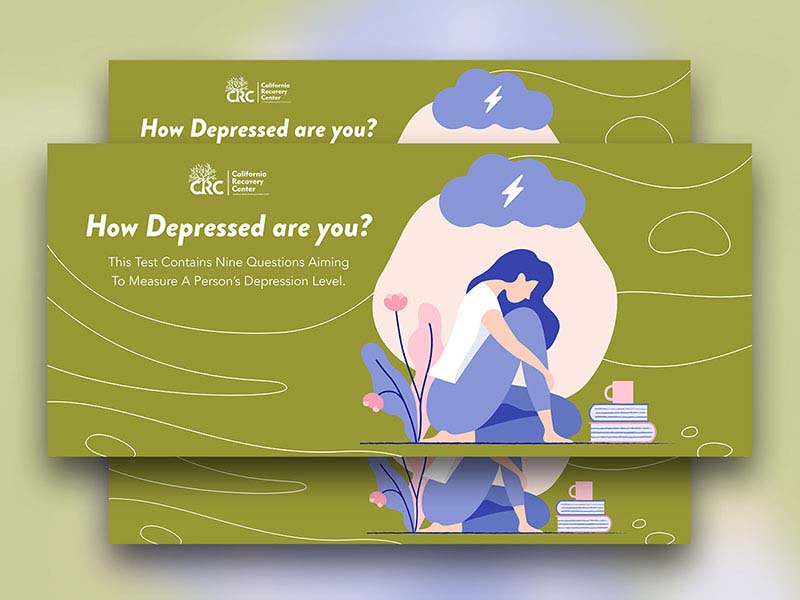 Whether you use social media for advertising or building brand awareness, custom illustrations can make them more impressive. It helps you stand out and make an impactful statement. Here is an example of Penji's illustrated social media post:
The list goes on for the many different uses of custom illustrations. Penji's team and Agency plans include unlimited illustrations to provide you with beautiful images to make your projects uniquely yours. Schedule a demo today to learn more about our services.
Requesting Illustrations on Penji
Once you sign up for Penji's Team or Agency plan, you'll get access to a dashboard where you can submit all your illustration requests. Here are the steps to follow and some tips on how to request for illustrations:
Step 1: Create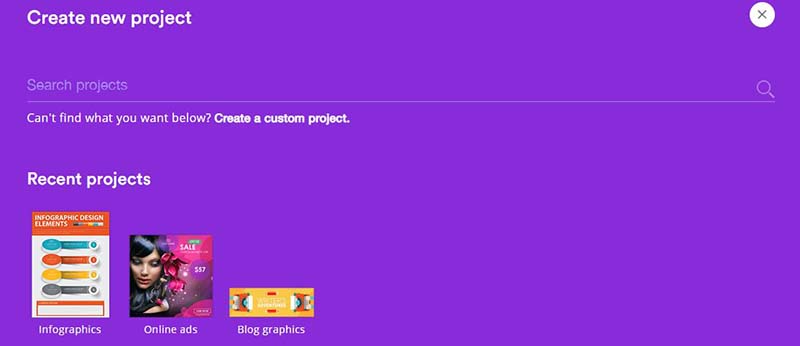 On the dashboard, click on the "Create new project" button. You'll be redirected to a page where you'll choose what type of design project you have. You can type in the project type or choose from the menu below.
If what you want isn't on the list, click on the "Create a custom project" button. You'll be taken to a page where you need to add the details of the project. Give it a suitable title and add in the description of the illustration you want.
Make sure that you include in the description all that the illustrator needs to know about your project. Rest assured that our illustrators will send you a message if there's anything they want to clarify.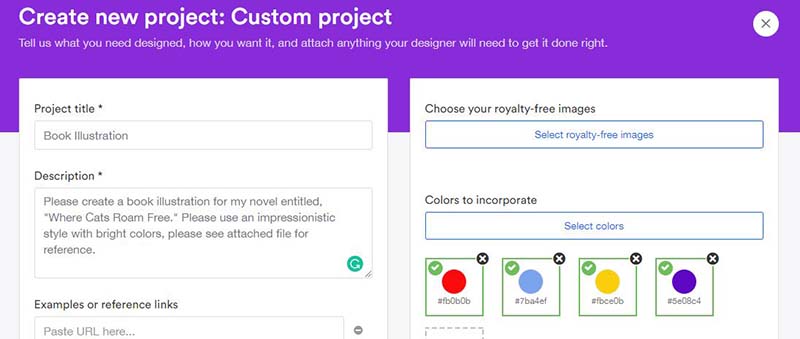 You can specify the file type and size you want on the boxes provided. You can also add links to websites that you wish your illustrator to use as references.
Step 2: Review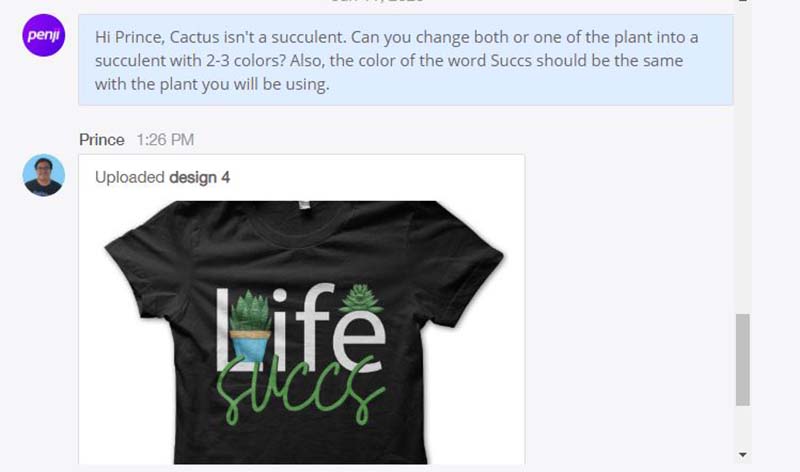 Depending on the complexity of your project, you'll receive an email notification when the illustration is finished. It's also recommended to regularly check the Penji dashboard to see the progress of your request. Once done, you can submit revisions if there are any. Revisions come free with your plans, so you need not worry about extra expenses. We'll make sure that you'll be happy with your custom illustrations.
Step 3: Download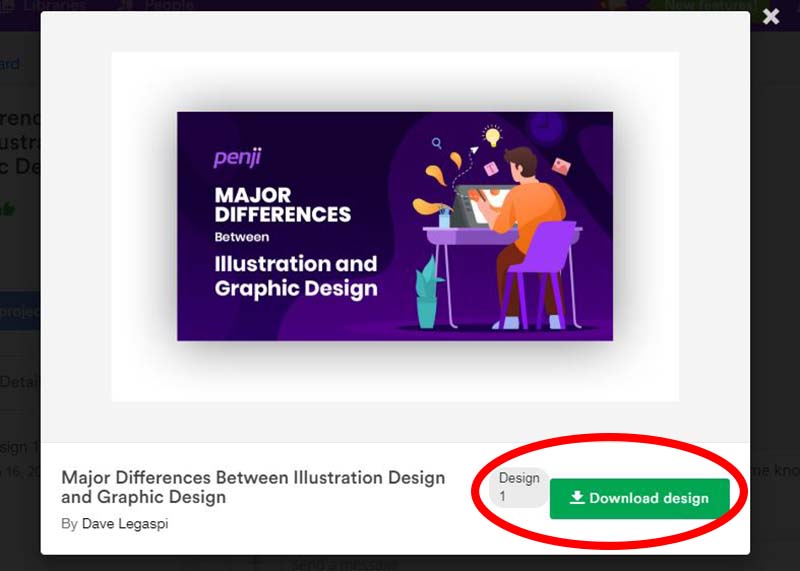 When you're happy with the work, you can now download your custom illustration. With just one click, you'll get full ownership of your illustration. No need to worry about copyrights as you get to keep your illustration and use it anywhere you want.
This is also where you can leave feedback for your illustrator. Illustrators thrive on getting feedback for their work, and this way, you can help make the service even better.
Request a Demo
Penji offers a live, one-on-one demo so you can understand better what our services can do for you. Choose from the calendar when you want to schedule it, and you can go on from there. You'll be notified via email as a reminder. Our outreach specialists will be more than happy to answer all your questions.
Final Thoughts
There are many ways to get custom illustrations for whatever purposes you may have. But your best bet and last stop to find an illustrator is Penji. Our un limited design requests and revisions ensure that you get only the best in the industry.