Thanksgiving presents a valuable occasion for brands to demonstrate their commitment to customer service and cultivate enduring relationships. As the holiday season approaches, it's critical to take advantage of the opportunities to distinguish your brand from competitors. You can make a memorable impact and generate more revenue with quality marketing that strikes a chord with your audience.
Here are 15 ideas to make the most conversions this Thanksgiving season. Level them up with these free Thanksgiving designs for your Facebook covers. Download and use them for your marketing designs.
1. Dress Up Your Social Media

You can change your profile pictures and cover photos on all your social media platforms to include a Thanksgiving theme in celebration of the holiday. This example from Thanksgiving Frames shows how simple and easy it is to decorate your Facebook page. It dons turkeys and a 'Happy Thanksgiving' greeting.
2. Send a Holiday Message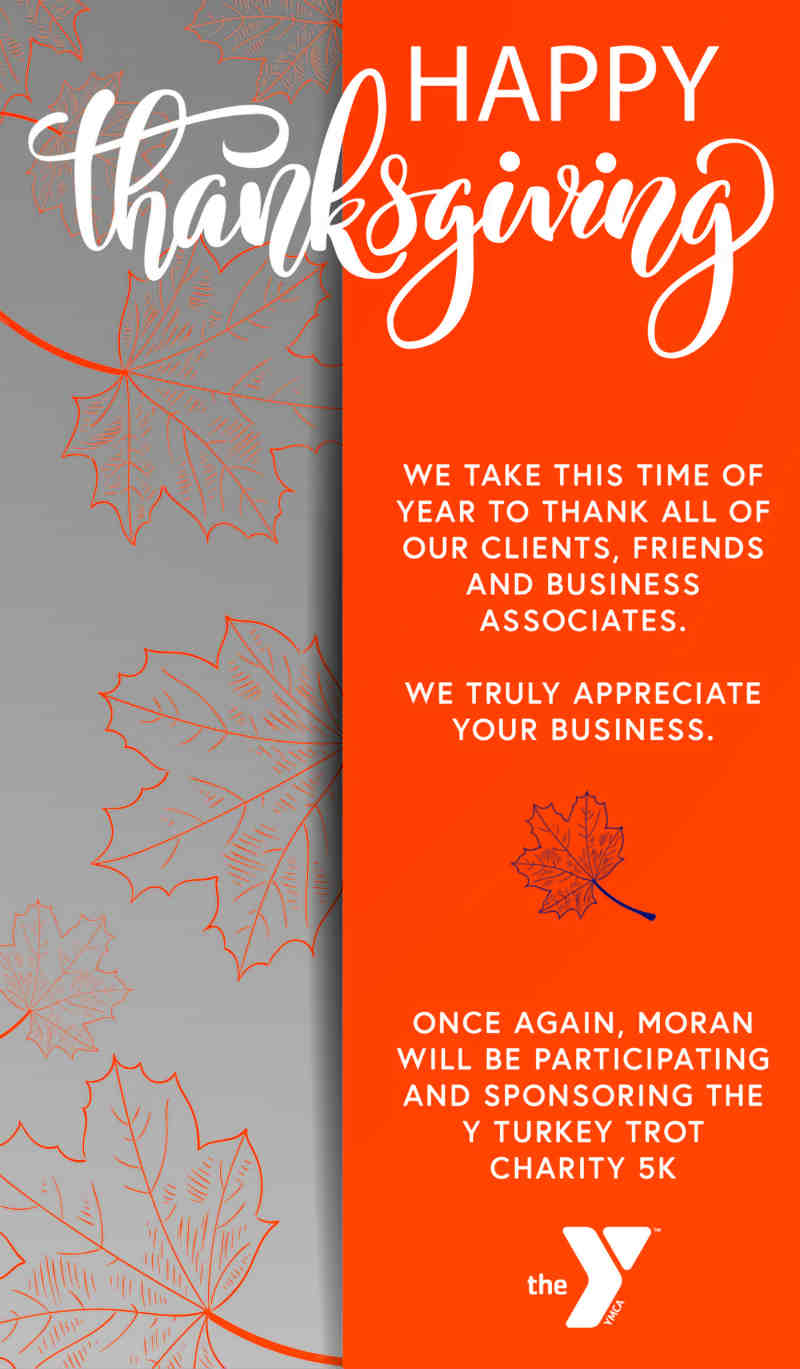 Dig deep into your email database and send everyone on it a message thanking them for doing business with you. Check out this example from Moran Insurance. Make it more special by adding your signature and a short message of gratitude and hope that you'll be seeing them soon. This builds a connection and makes your brand seem more human to your customers.
We don't recommend that you use free templates online. Otherwise, your recipients will just ignore it. Personalize your email and let the Penji designers create a jaw-dropping email design for you.
3. Host an Event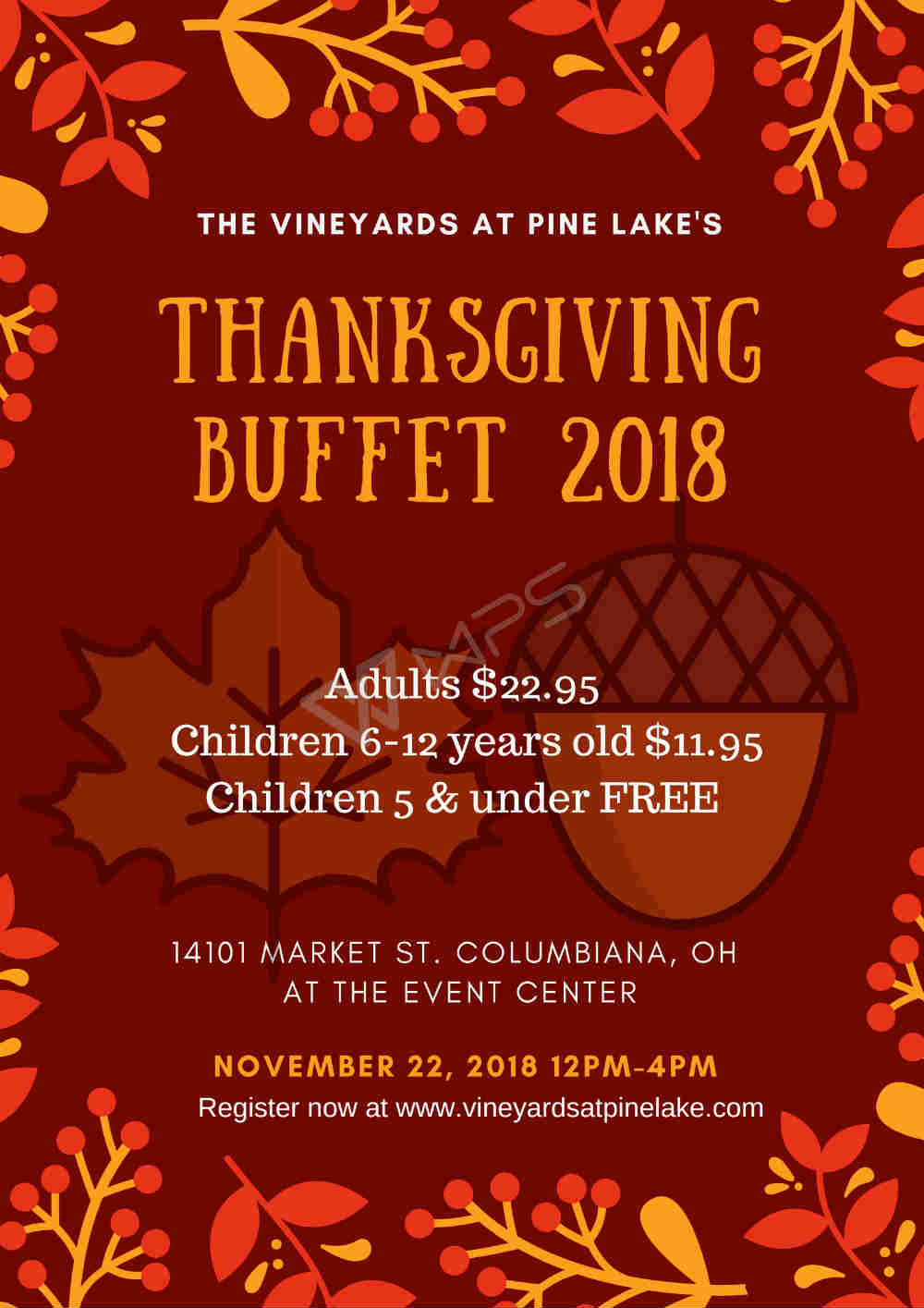 Depending on what business it is you have, you can host an event, especially for Thanksgiving. It can be a musical event, a cooking demo, or a simple Q&A session that you can also use as a networking opportunity. You can give freebies or discount cards in exchange for their email addresses. Or you can let them share the experience on Facebook or Instagram. Take a look at this beautifully crafted event invitation by The Vineyards at Pine Lake.
4. Hold a Contest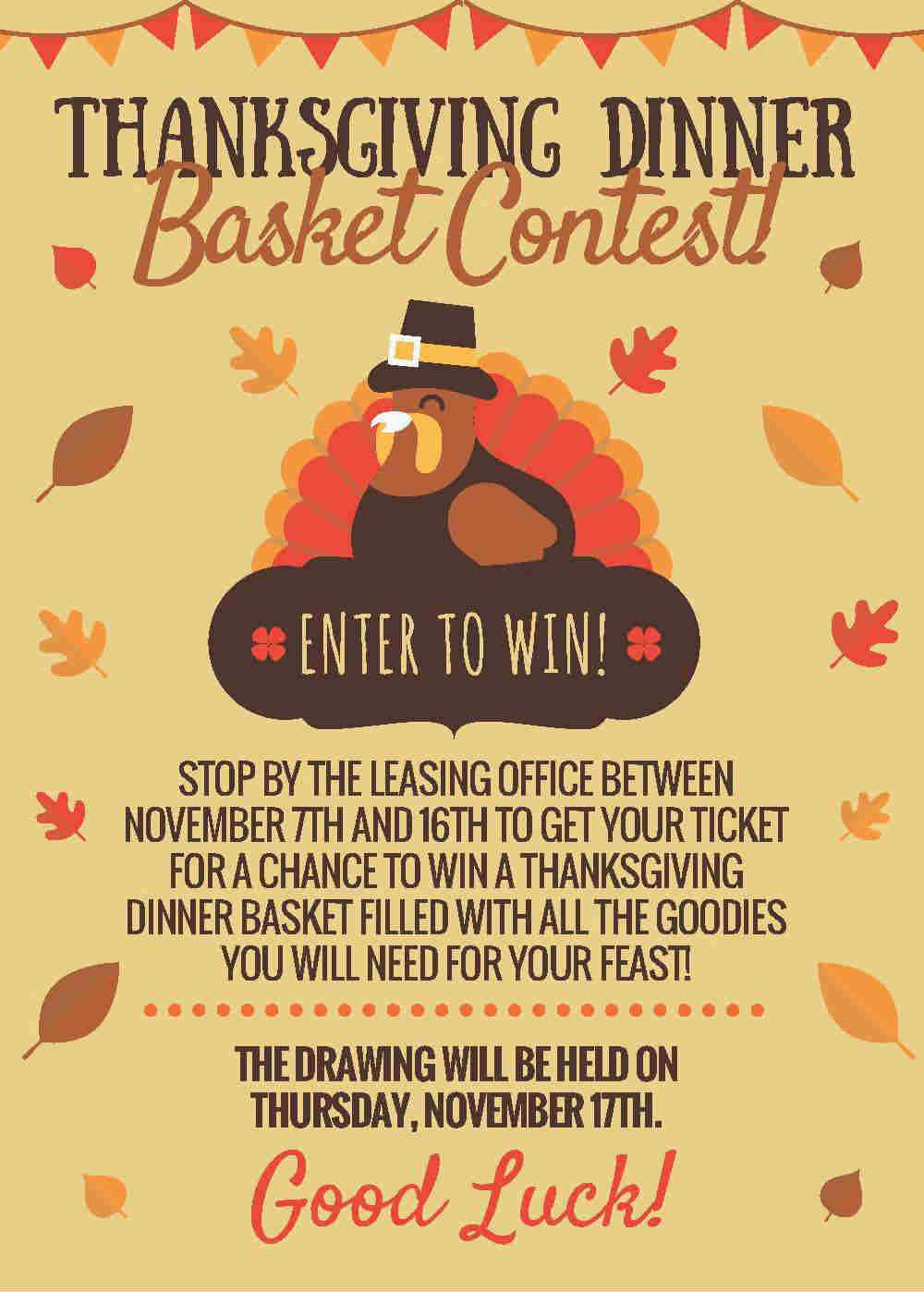 Hold a contest such as this one done by The Village Apartments. It could be a recipe contest, and the winner gets to see their recipe on your menu or have them whip up one that includes your products. You don't have to give out big prizes. A discount card or a complimentary product or service will do as long as everyone has a great time.
5. Seasonal Package Design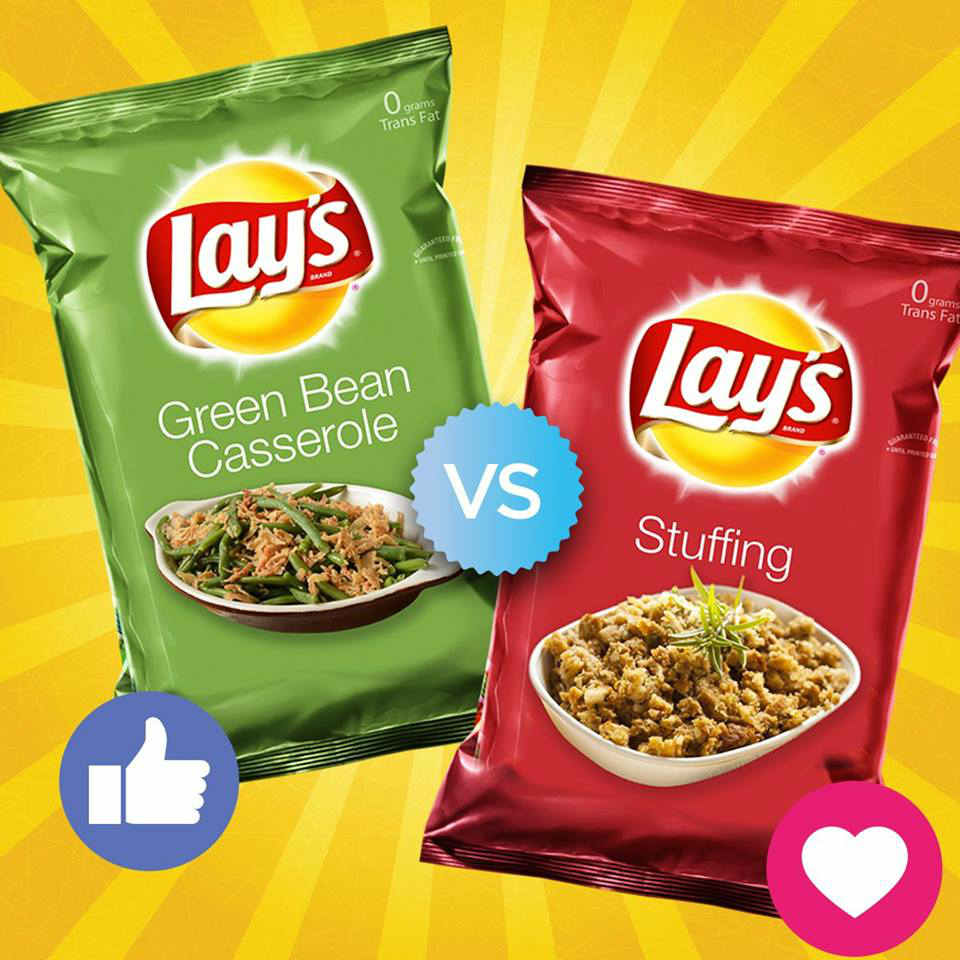 Seasonal branding offers many benefits for your brand. This is the reason so many companies never get tired of creating special edition items like these offerings from Lay's. If you're a startup, you can still do this by making product bundles. Think along the lines of 'Thanksgiving Survival Kit' or 'Thanksgiving Gifts for Mom.'
6. Give Out Gift Cards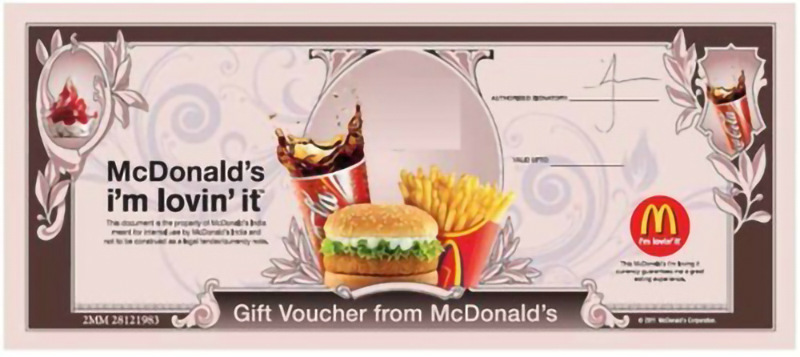 Send gift cards to your customers, suppliers, and other business relations to express your gratitude. Gift cards such as this from McDonald's can be a great idea, but you can always create your own. You can have them printed out. Better yet, give them out to your online customers through your website or your email newsletter.
7. Make Videos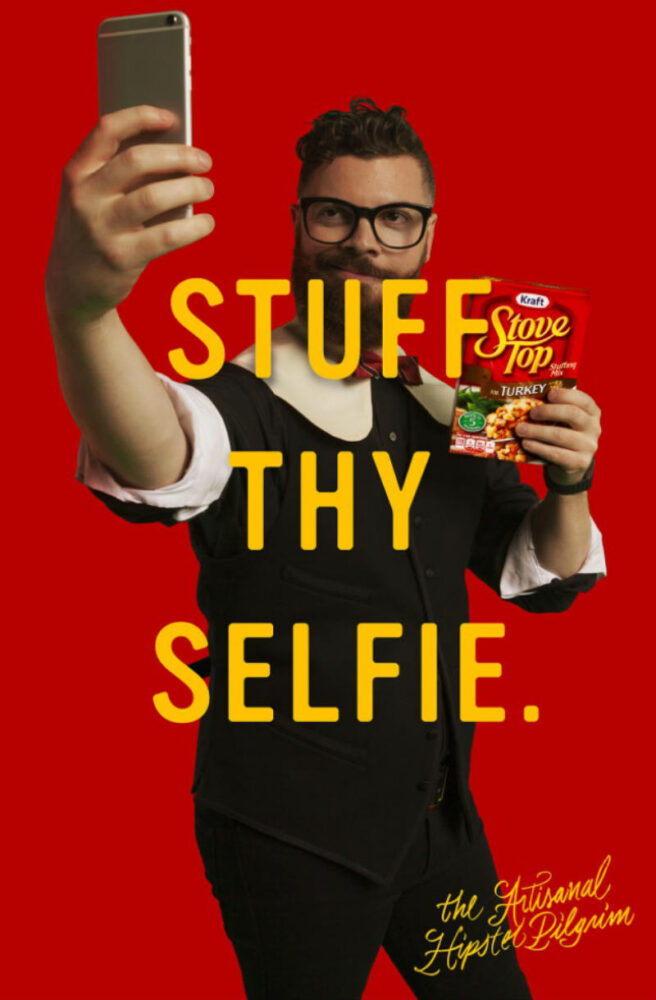 Thanksgiving advertising ideas that work involve creating videos that you can post on your website or social media channels. These can be as simple as showing how to decorate homes for Thanksgiving or a more elaborate one such as this one from Kraft Stove Top.
8. Create Thanksgiving Visuals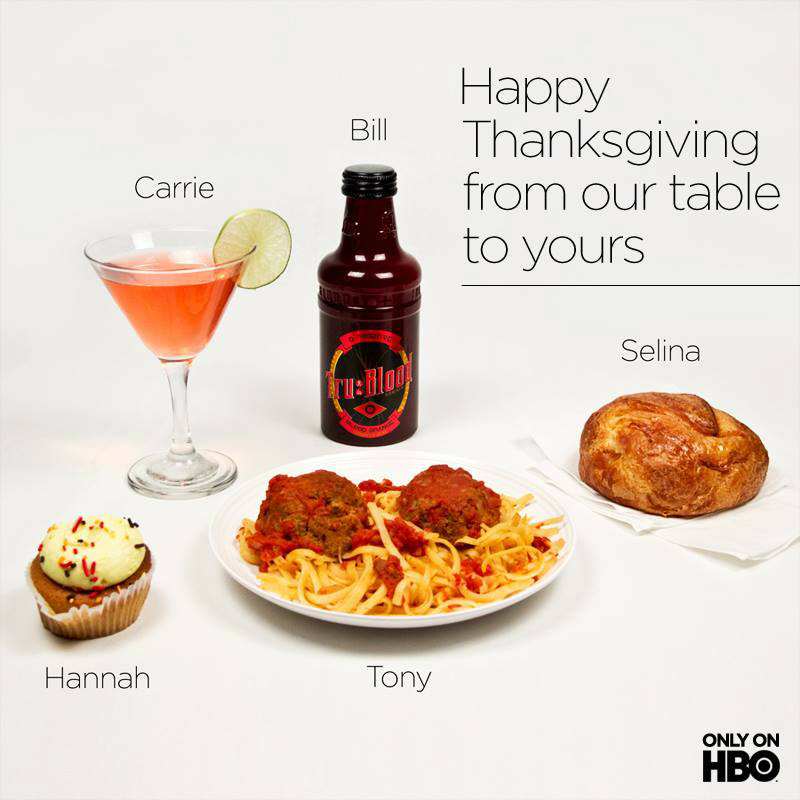 Create visual content with Thanksgiving in mind, then publish them on all your online platforms. Start posting them a few weeks before the day itself to add excitement. Get inspiration from this Facebook post by HBO. It's very cleverly designed with the names of the characters from their original shows.
9. Create a Fun Infographic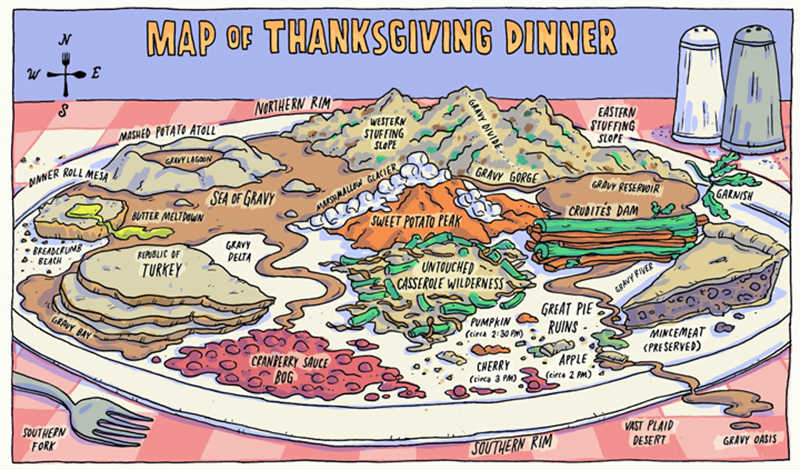 Add an infographic to your website for a totally fun viewer experience for your customers. You can add a trivia about the holiday or how to concoct a special drink for Thanksgiving dinner. This quirky cartoon Map of Thanksgiving Dinner plate is a good example.
10. Show Your Support to the Community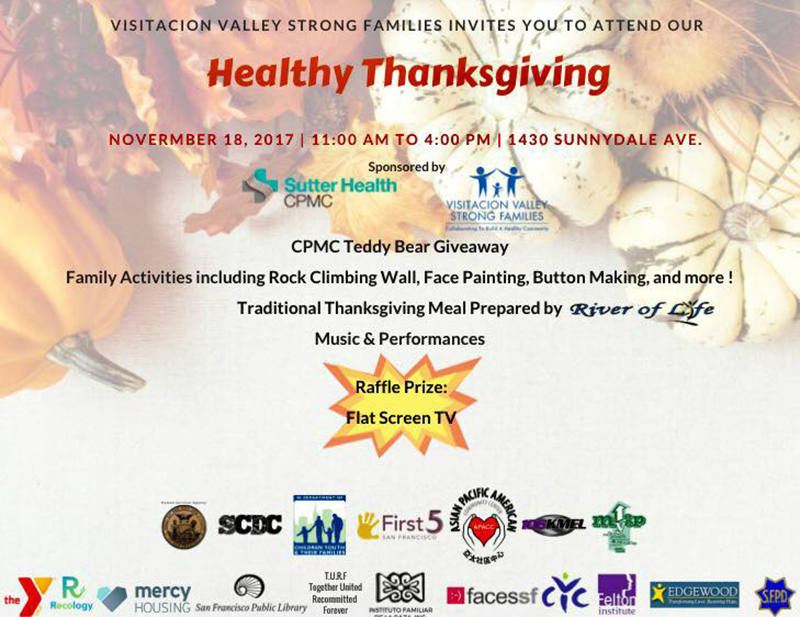 Thanksgiving is about family, friends, and togetherness and what better way to indulge in these is to organize an event that would show your support to your community. Build an emotional connection and see how people in your neighborhood would want to patronize you and become loyal customers and brand ambassadors as well. This Healthy Thanksgiving event by APA Family Support Services shows you how it's done.
11. Gift Your Loyal Customers

Find out who your loyal customers are and send them Thanksgiving advertising gift ideas. Take, for example, these discount cards from Discount Tire and give them the feeling of exclusivity. This is good for building loyalty that can eventually lead to referrals.
12. Offer Deals and Promos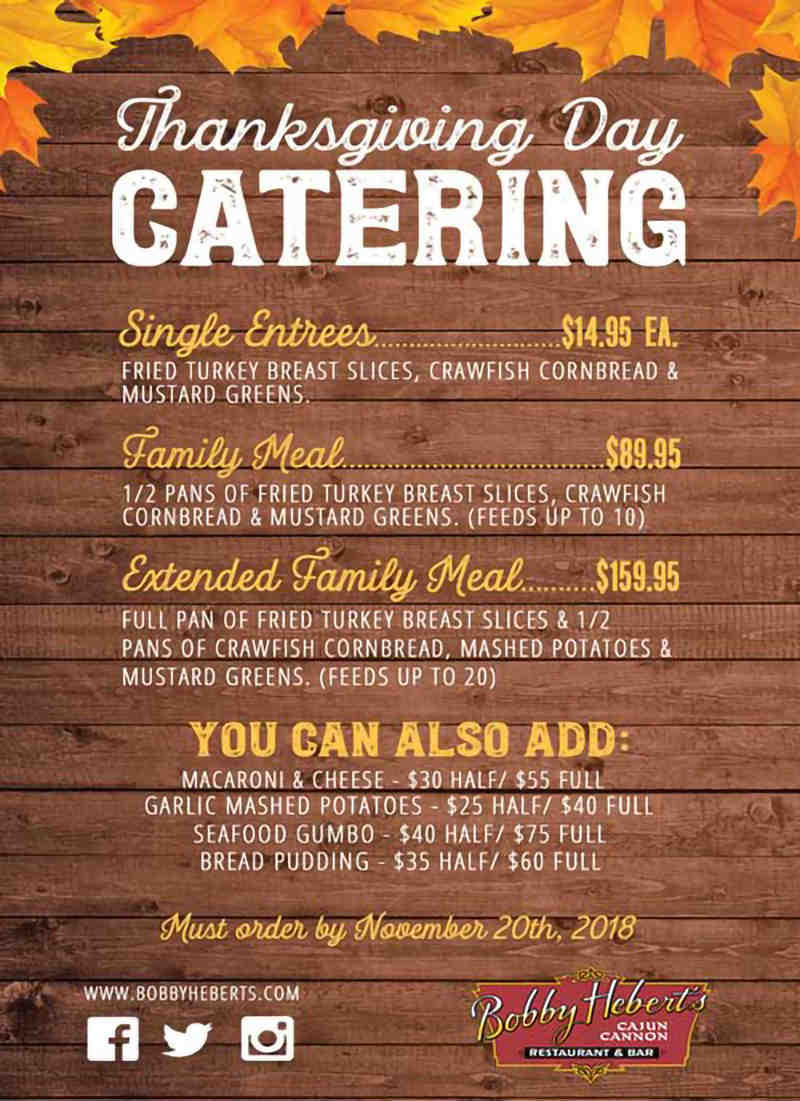 Have a month-long celebration with deals and promos that are a sure-fire way to make your customers feel valued. Also, take advantage of all the shopping sprees that go on during the holidays. Bobby Hebert's Thanksgiving catering promo is one good example of this.
13. Advertise on Facebook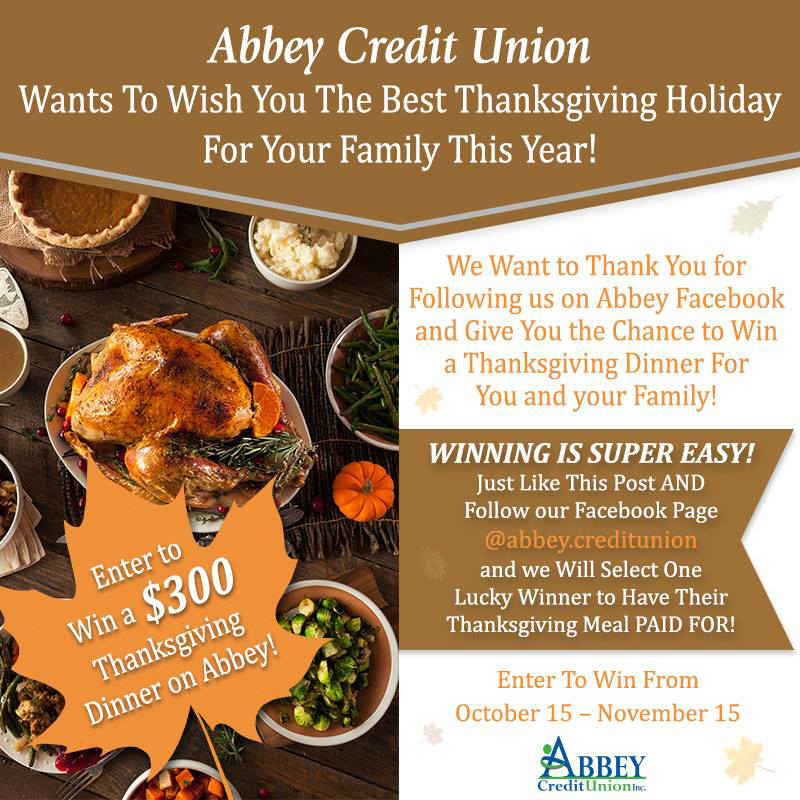 Advertising on Facebook has many advantages, so if you're still not using this platform to spread the word about your brand, you're missing out. Abbey Credit Union's Thanksgiving Facebook ad shows their gratitude while encouraging their customers to join their contest.
14. Partner with Local Businesses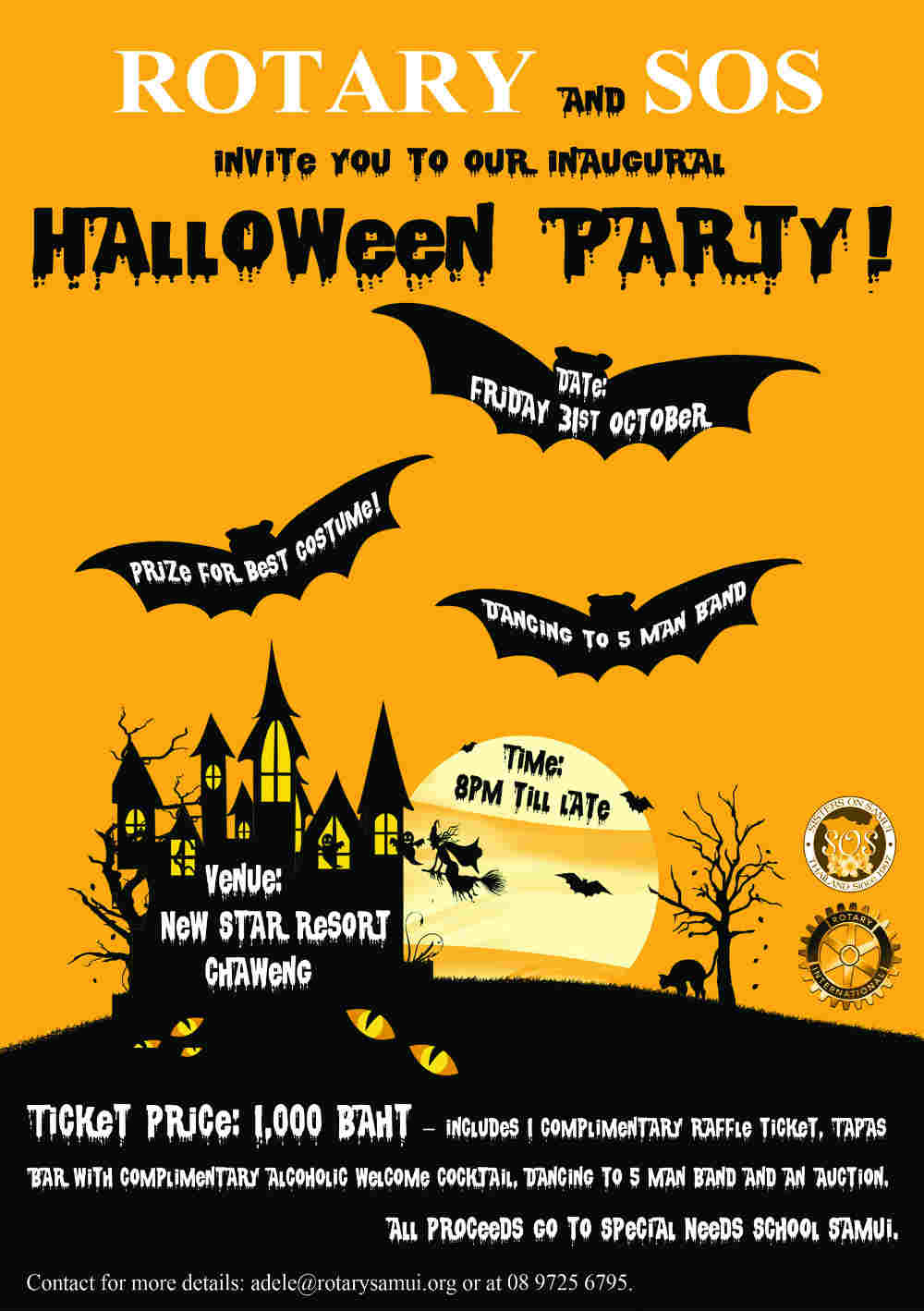 Look for local businesses that are similar to yours or those that complement you, such as a bakery if you own a coffee shop. Organize Thanksgiving advertising event ideas with them. Or make a deal that would benefit both your companies, like this one made by The Rotary when they joined forces with SOS. You get twice the engagement and makes for a fun and friendly event.
15. Donate to Charity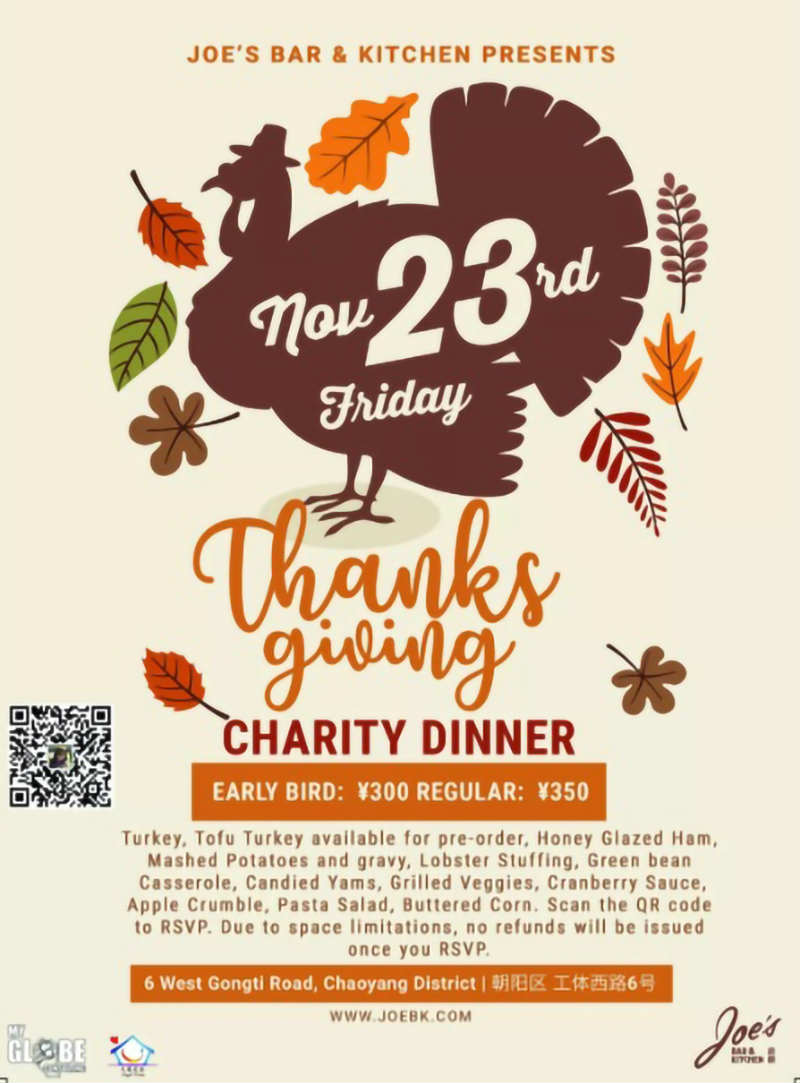 Doing good for others can help spread the good word about your company. This poster from Joe's Bar & Kitchen announces their charity event, which will donate to charity while getting media mileage.
Penji's Step-by-Step Process for Requesting Designs
We're pretty sure you're going to be extremely busy this season. The more reason you have to outsource your design needs. Penji has an easy platform where you can get unlimited graphic designs for your Thanksgiving advertising ideas. The best part is, it's for a fixed fee every month.
Here's how easy it is to work with Penji.
Request Design from the App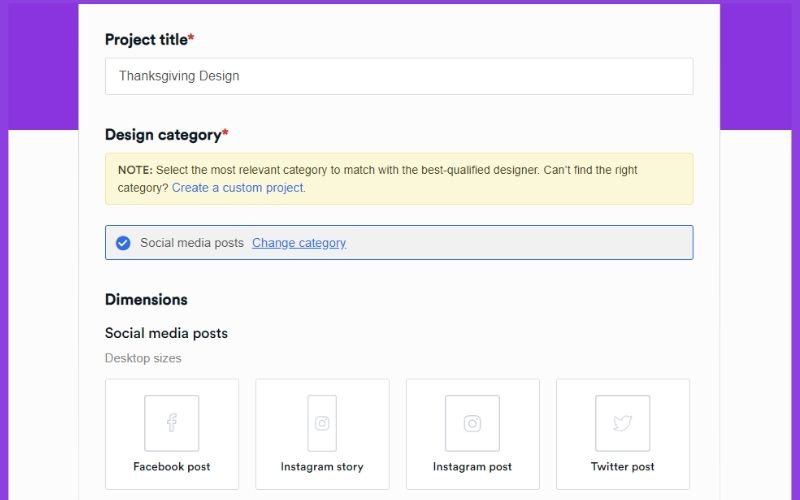 Once you sign up with Penji, you can have access to their platform, which is easy to understand. Really, it's a no-brainer! In just one glance, you can already figure out how to use it. Hover and click on the New Project button to go to the next page.
When requesting designs, there are guidelines laid out for you already. This is so you can supply all the necessary details that can help the designers. You can even add links to serve as inspiration. Make it as detailed as possible so the designer can work on the project right away.
Relax and Review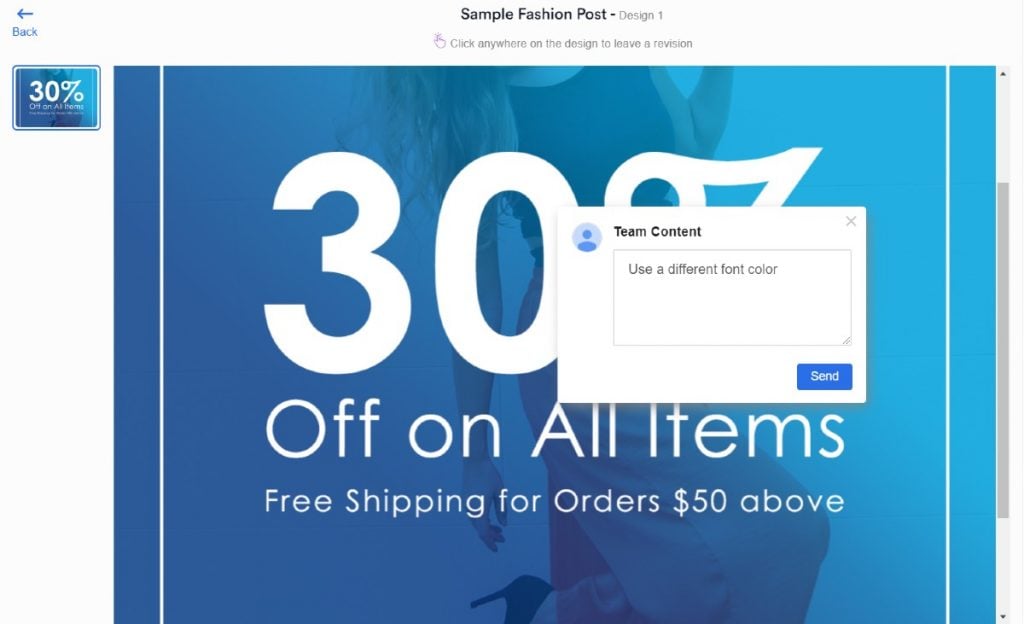 Yes, all you have to do is to relax and wait for the first draft of your request. Typically, the turnaround time is within 24 to 48 hours. Don't forget to check your account for updates.
See if there are areas to revise and click on the image directly. From there, you can type your comments and send them back to the designer. They will revise the design as soon as possible.
Download and Use the Design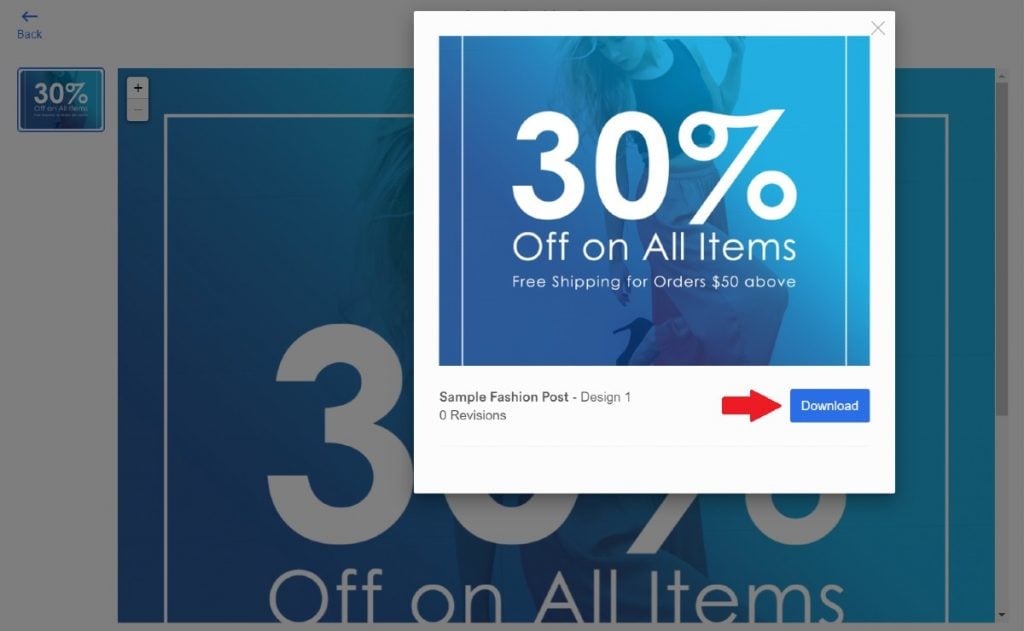 Congratulations! You are now on your last step. All you have to do is to download the source files, use it in your advertisement, and gain more customers with the help of Penji's designs.
Final Thoughts
These Thanksgiving advertising ideas are a great way to show gratitude to your customers and see an increase in your sales. For you to do these, you need a graphic design that will make these ideas stand out and get the attention of your prospects. Penji offers unlimited design services that will help you make Thanksgiving a special one for you and your customers.
Sign up for Penji and get 15 percent off your first month!