There are about four billion email users across the globe in 2022 alone. More than ever, now's the best time to ramp up your email marketing strategies. Start the new year with these best email design trends to inspire you to get new designs.
1. Vibrant Colors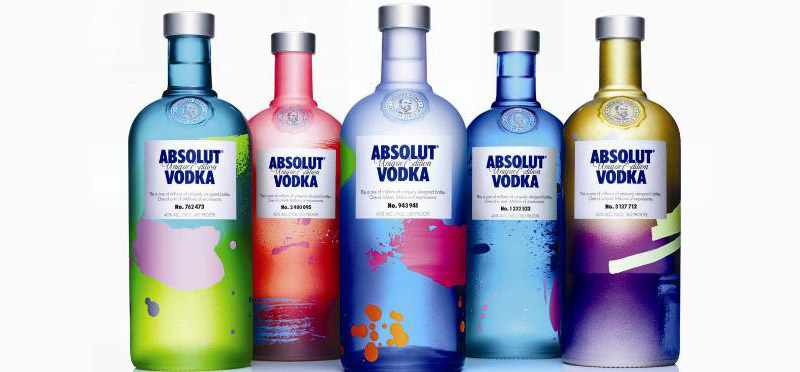 According to color forecasters, 2023 will be filled with vibrant colors. After the many issues the world has dealt with in the past few years, it's about time we celebrate life with brightness, joy, and happiness! This is what Absolut has been doing and will probably continue doing: filling the world with beautiful colors:
With colors influencing how we feel and think, careful planning for your brand's colors is a must. You need to consider your brand's personality and create color schemes that follow trends without making your brand look gaudy.
2. Interactive Emails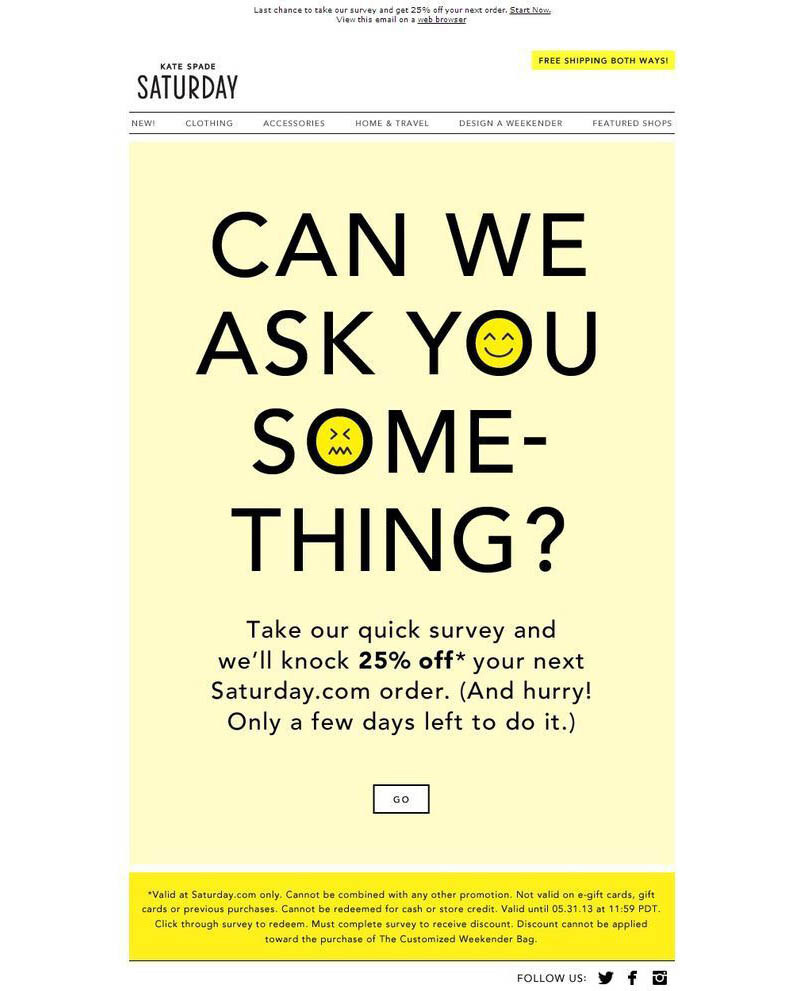 Having billions of email users can also be a downside to any email marketing strategy. More users mean more senders, and because of this, people tend to discard emails that they find useless. An interactive email design may just be your ticket to get more recipients to read your messages.
There are plenty of ways to do this; some are as simple as adding a link to your store. You can add hover or rollover effects, playable games, or surveys. You may also want to add sounds, videos, or animations to make your emails more engaging.
3. Custom Illustrations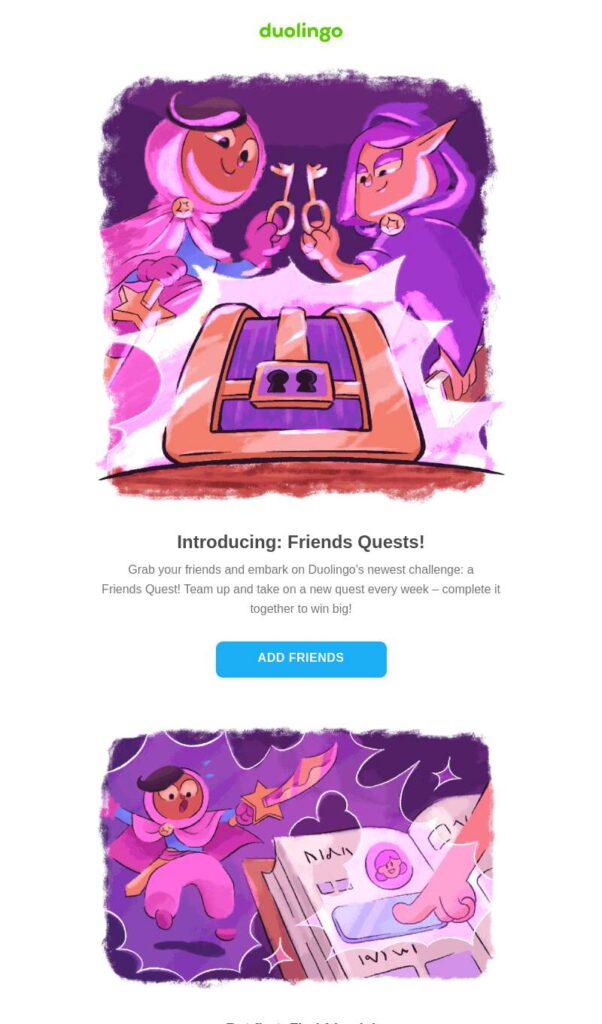 If you want to get the attention of your email recipients, why not use custom illustrations instead of the usual photographs? These can do more than mere pictures can. Illustrations can convey abstract concepts that can be hard to do with words or images. And with emails having limited space, illustrations can help you prove a point with the bare minimum.
If you think illustrations can be hard to find, look no further. Penji has some of the most talented illustrators you'll find anywhere. Click on this link to see how we can transform your email designs into something magical.
4. Animation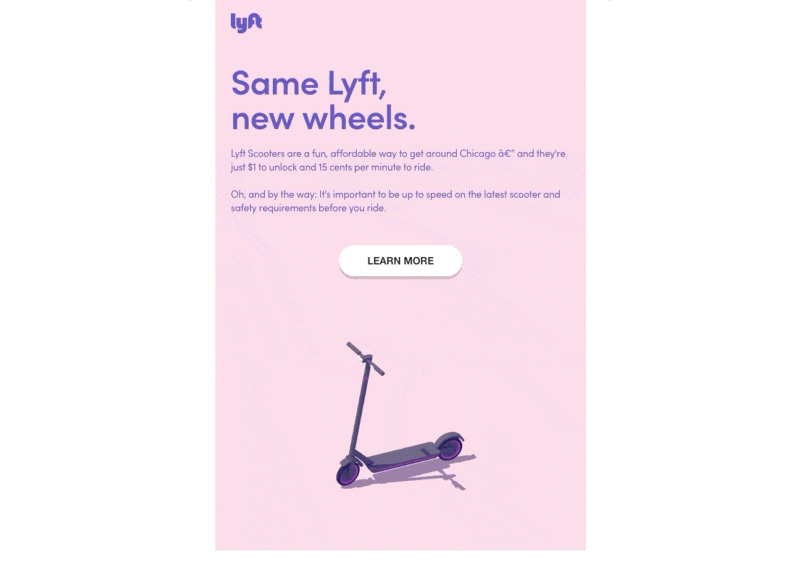 Forget about static email designs and start the new year with highly engaging animations. These are sure to pique the interest of your email recipients as they are fun and captivating. It doesn't have to be a big production number, a blinking CTA or an arrow leading to it will do just fine.
You may also want to use simple animation to showcase your products or services. Animation will help you show how to use a product or what the insides of it look like. The example above from Lyft shows an animated scooter moving about the email.
5. Floating Products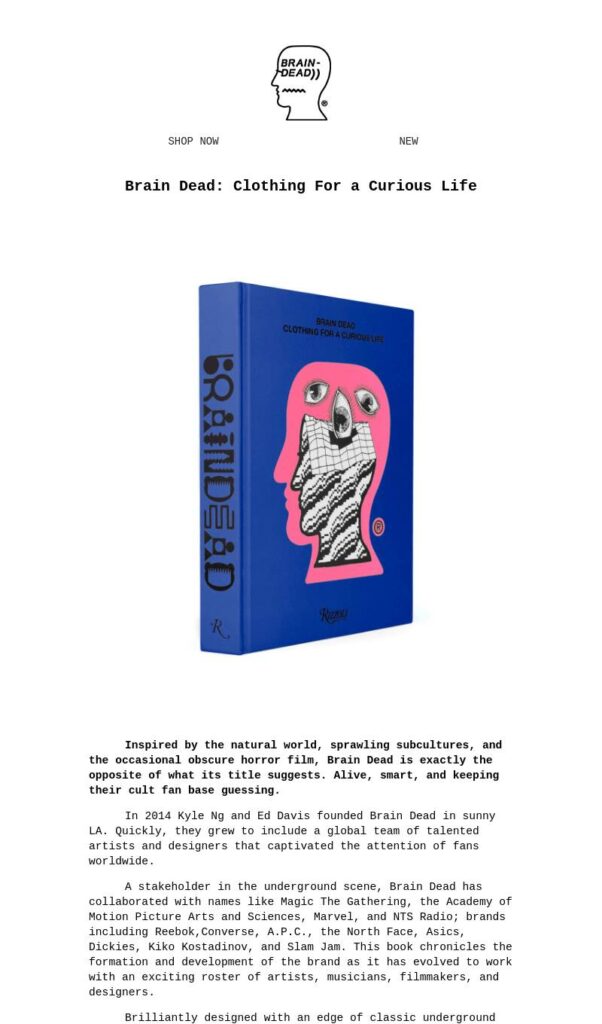 To give emphasis on a brand's products, make them float in your email design. This will place them right in front of the readers' eyes so much so they won't miss them. Make sure to enlarge the photos of your products and put all other elements on the side or around.
You can also minimize the text content and let your product do all the talking for you. This is sure to impact the email and make them look twice before discarding the email. When done right, this could be the best email design you can do for your business.
6. Color Gradients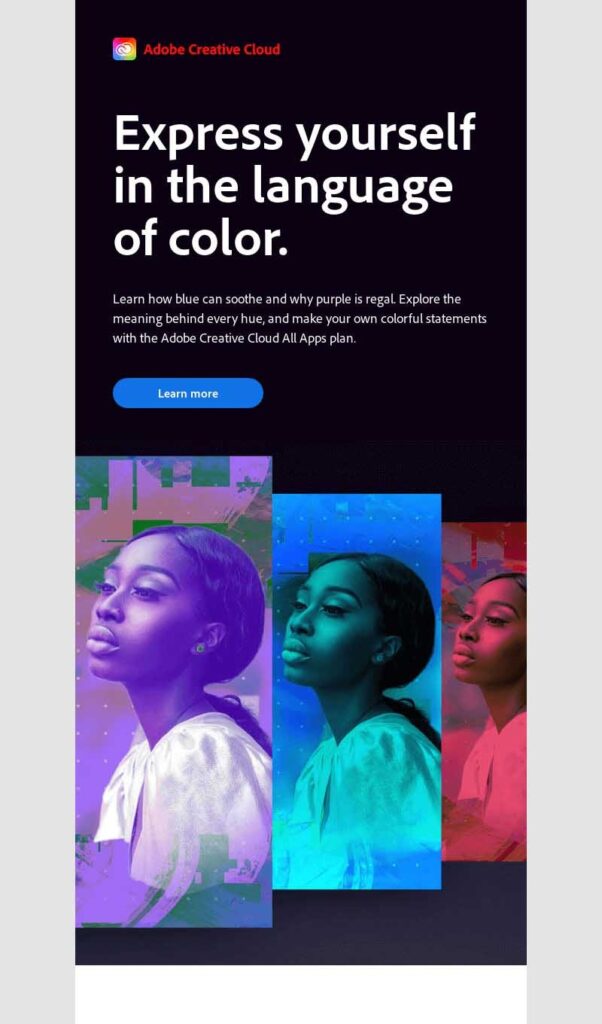 This best email design trend may have been around before, but in 2023, it is expected to grow even bigger. Using color gradients is a surefire way of ramping up your email designing efforts. Not only is it eye-catching, but it can also accentuate your product. If you want to float your products, add a color gradient to complete the picture.
Gone are the days when email designs use flat colors, as this can be boring and outdated. If you are hesitant to use bright colors for your emails, this may be your way of following the trend without making your brand look cheap.
7. Geometric Shapes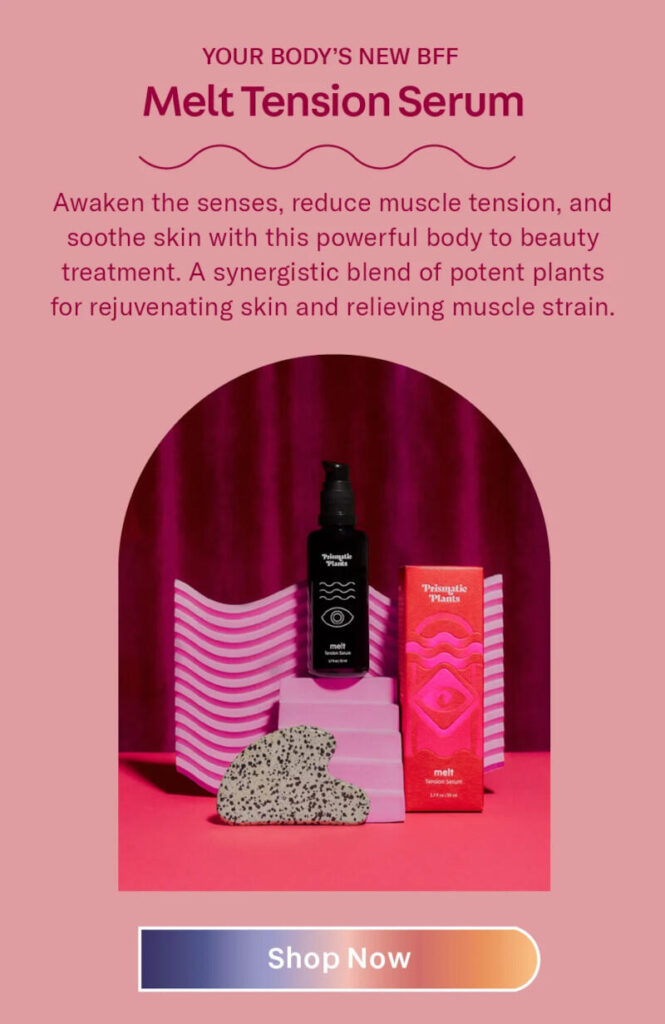 Get the boring squares and rectangles out the window and start using fun and quirky geometric shapes. They are a great way to catch attention, add aesthetics, and make your emails more engaging. You can use them on the header section or as background designs.
Again, if you think this strategy won't fit your brand personality, you can still use them and follow the trend. Go for subtle shapes and muted colors while placing them in the background so as not to look overpowering.
8. Unique Icons as Pointers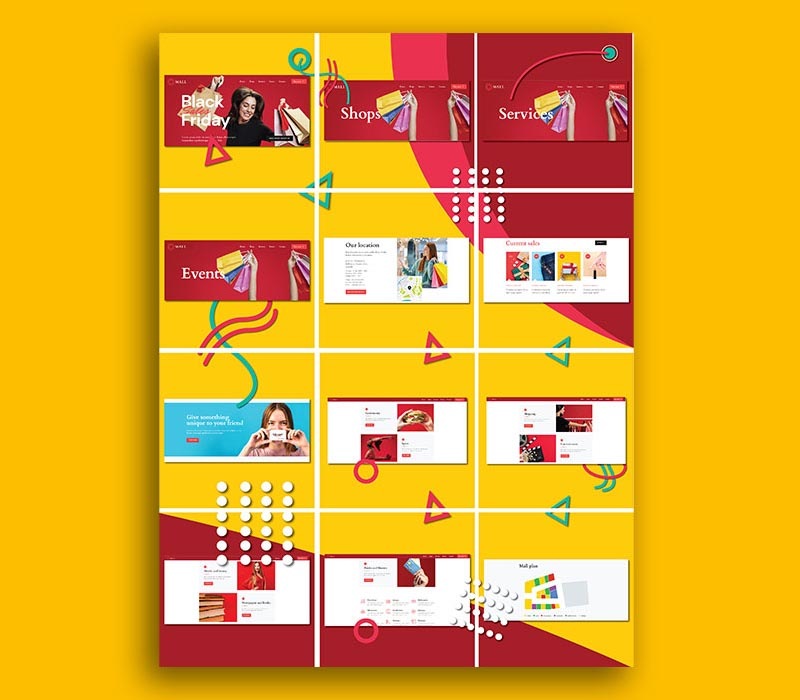 For an interactive email to work, you'll be needing pointers to tell readers where to look next. This can also be a great alternative to the common bullet points or numbering in your email body. And to make your brand truly stand out, don't just use any icon, customize them.
Doing so will give your readers a better experience by showing them what to do next. It can also be an excellent way to support your content and make the email design more memorable.
9. Plenty of White Space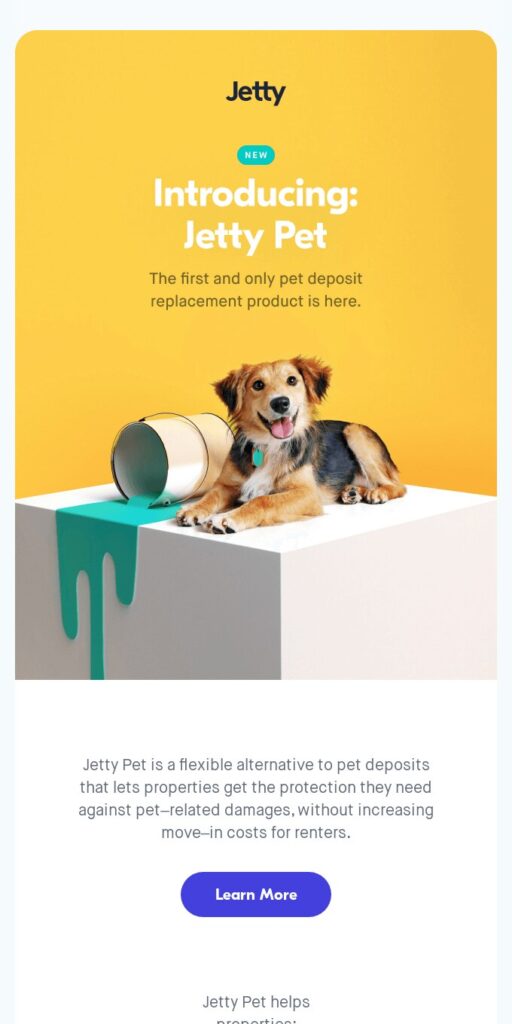 While this is a design must-have and not simply a trend, using a lot of white space in your emails will be a trend in the coming year. This is the best way to make your emails clutter-free and devoid of any distractions. Therefore giving your product or service the attention they deserve.
To do this, you need to minimize your text to place the highlight in your product. This way, you're giving the email more readability which is crucial in getting your message across.
10. The Use of Multiple Dimensions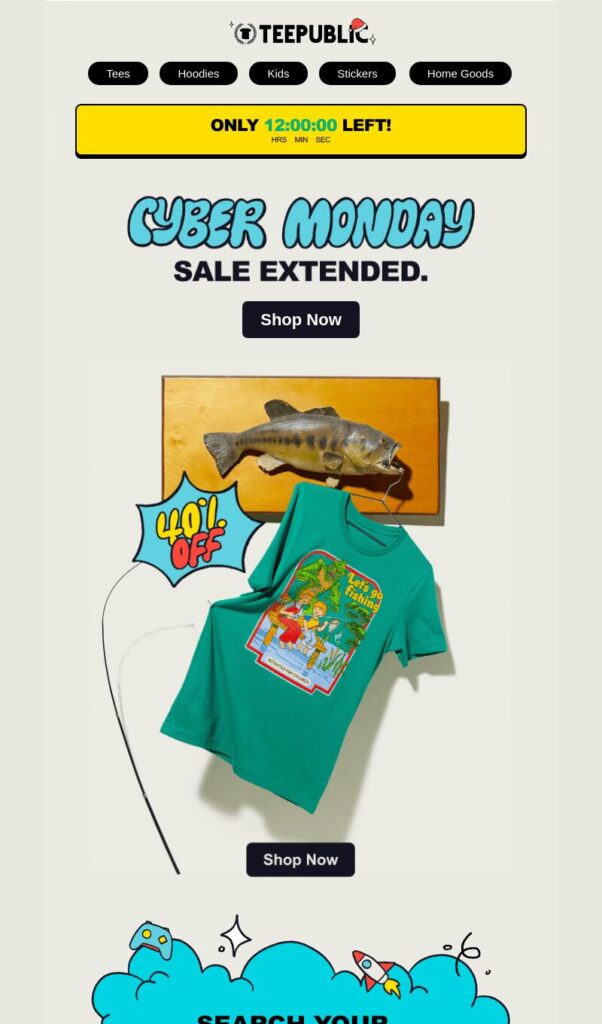 If animation is not your cup of tea, you can still send email designs that follow the trends. Combine static images with illustrations, such as 3D products placed side by side with illustrations of users. This takes the user experience to the next level and shows a high level of creativity for your brand.
By showing your recipients that your business follows trends, you're telling them that you're a brand that keeps up with the times. This will resonate with them and is great for building trust and connection.
Final Thoughts
These best email design trends for 2023 will continue evolving and help you stay ahead of the curve. Whether you're looking to create a simple, easy-to-read email or a more complex, interactive design, these trends will help you create a successful email that resonates with your audience. By staying up-to-date on the latest design trends, you can ensure that your emails will stand out in the inbox and be more effective for your business.
If you need help getting all these trends done, you can always count on Penji. Click on this link to learn how we can help you create email designs relevant for the new year and beyond.