As Thanksgiving approaches, savvy entrepreneurs and marketers begin brainstorming ways to boost their brand's revenue. But don't overlook the importance of using the right graphic design elements to enhance your marketing efforts. Work with the Penji team and tap into their limitless design resources to take your campaigns to the next level.
Meanwhile, don't be left out. Get your creative juices flowing and make your business stand out from the crowd this time of the year. Start off with these free Thanksgiving patterns from us at Penji! Use them on your website, blogs, or anywhere you need to get your customers feeling thankful.
1. Dress Up Your Shop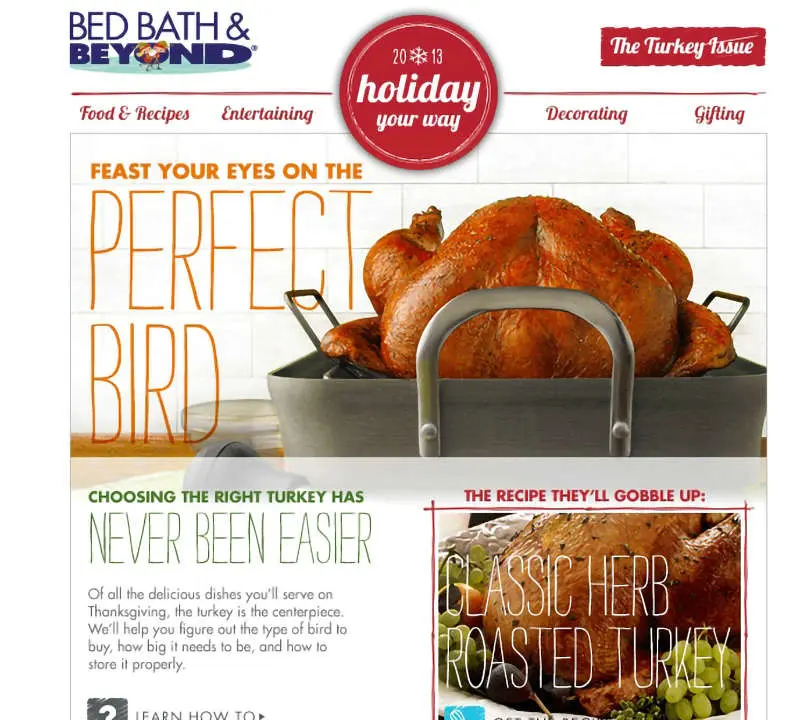 Thanksgiving theme ideas don't need to be complicated. For starters, how about decorating your store WITH a Thanksgiving theme? Turkeys, pumpkins, lots and lots of reds, oranges, yellows, and golds—all the warm things that the holiday is known for. If you have an online store, design a landing page with Thanksgiving-themed ideas in mind. You don't even have to do a website overhaul, just the landing page will do, or create a pop-up window designed for the holidays.
You can decorate your stores depending on what business you're in. A fitness website can feature guilt-free recipes, and a grocery store can use stuffing and pumpkin pies as decor. Take Bed Bath & Beyond Thanksgiving themed ideas from their landing page and see how they captured the holiday spirit.
2. Thanksgiving Themed Email Ideas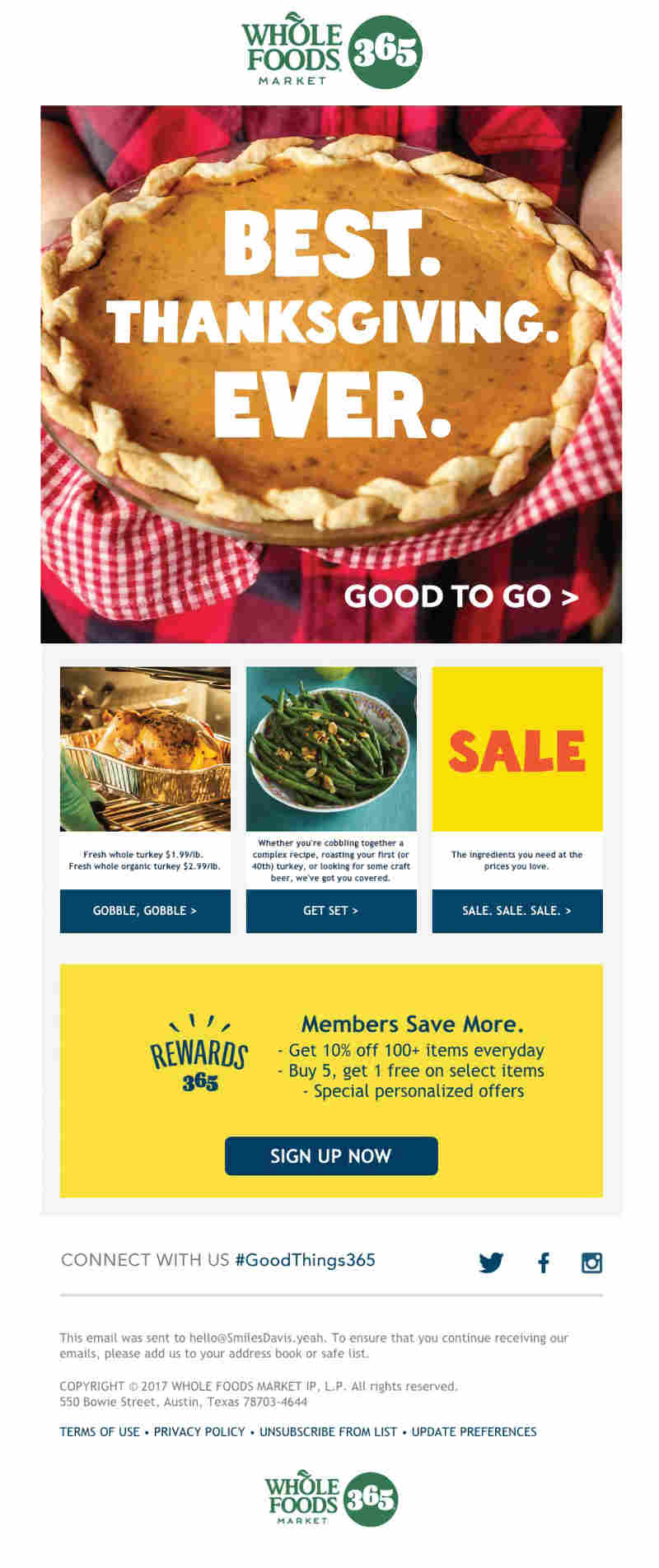 A lot of business owners think that email marketing is dying, but studies show the contrary. According to research, email marketing is more effective than social media and other platforms. It is low-cost and highly targeted, so gear up your database and start designing that Thanksgiving email campaign.
Whole Foods sent out this creative email for Thanksgiving and with the subject line: "Thanksgiving Got You Stressed? Not Anymore With 365," how can they go wrong? Use subject lines that easily catch the attention of your recipients to make sure that your emails don't end up in their trash bins.
3. Offer Freebies and Giveaways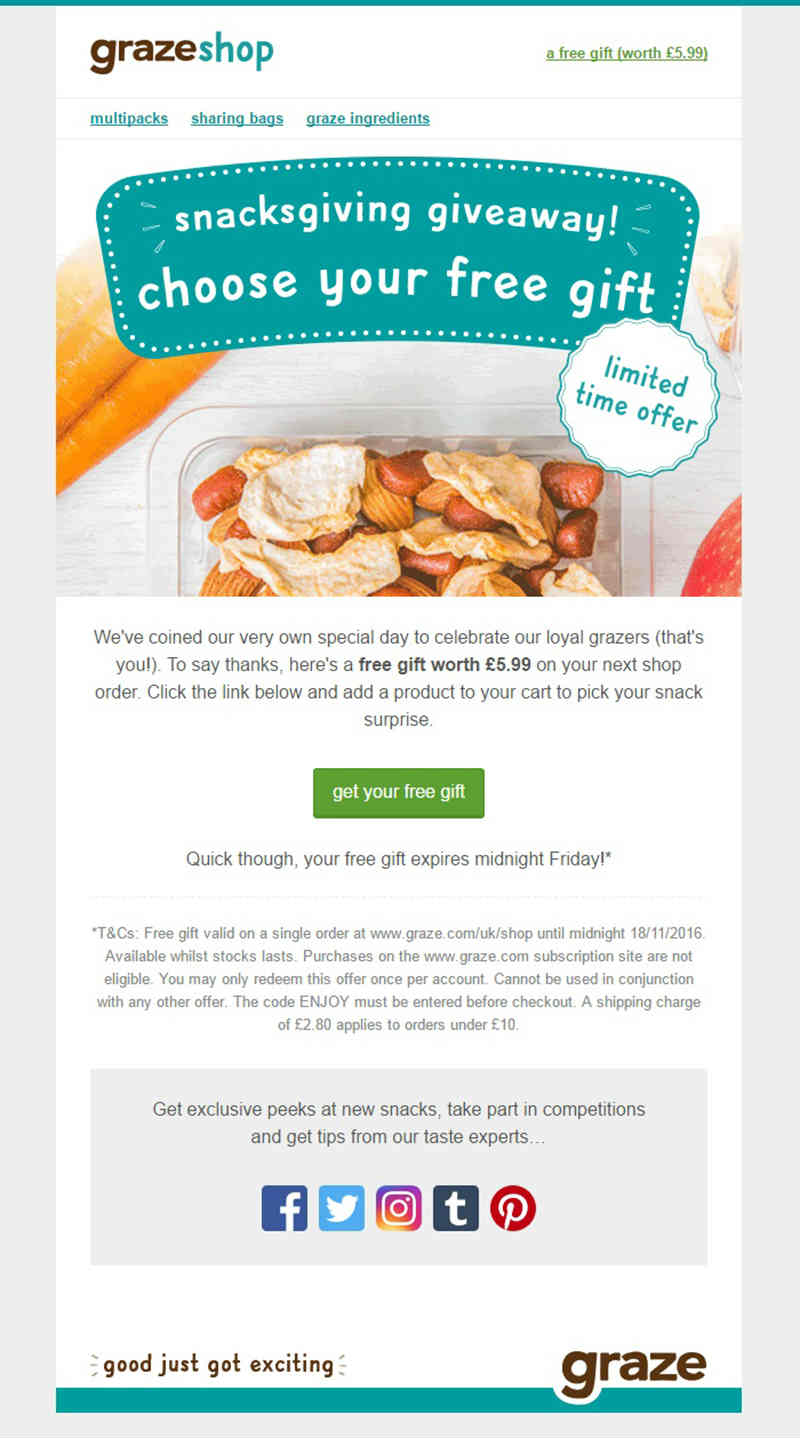 One of the best ways to boost your sales is to offer freebies, discounts, and promos. When used with your social media platforms, this marketing strategy is very effective in boosting engagement and sales. A good example of this is Graze Shop's promo which they sent through emails.
You can ask your followers to like, share, or comment on your Thanksgiving-themed post ideas for a chance to get some prizes. This will help increase traffic on your social media channels and website. Also, it generates that much-needed interest to get the attention of new prospects.
4. Reward Your Loyal Customers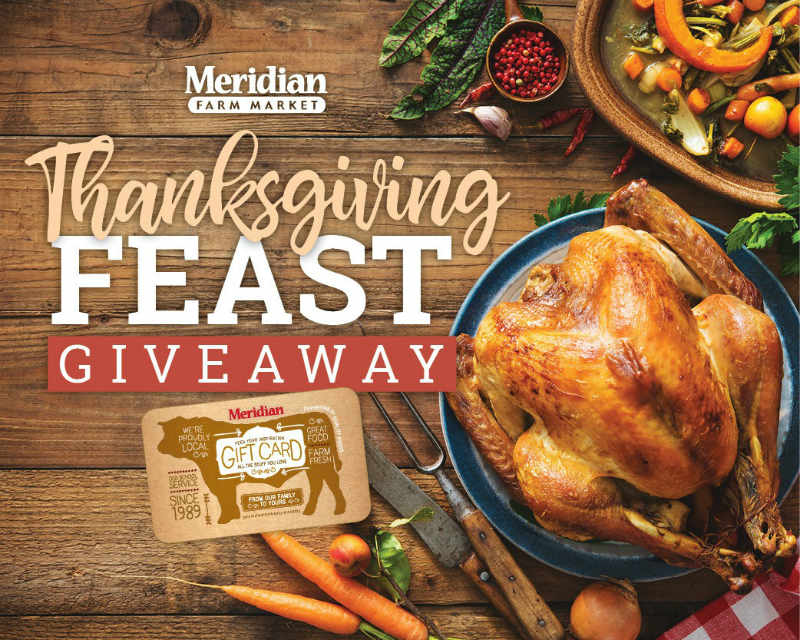 There are Thanksgiving theme ideas that simply remind us what the holiday is about. This is the season for giving thanks and showing gratitude, so why not reward your most loyal customers with a gift card or discount coupon? This entices them to visit your store or shop online again. Gift cards such as this one from Meridian Farm Market are one great way to do this.
This is a very efficient way to get referrals, as word of mouth is one of the best ways to spread the news about your company. Post creative Thanksgiving-themed gift ideas on social media so many people will know about them.
5. Host an Event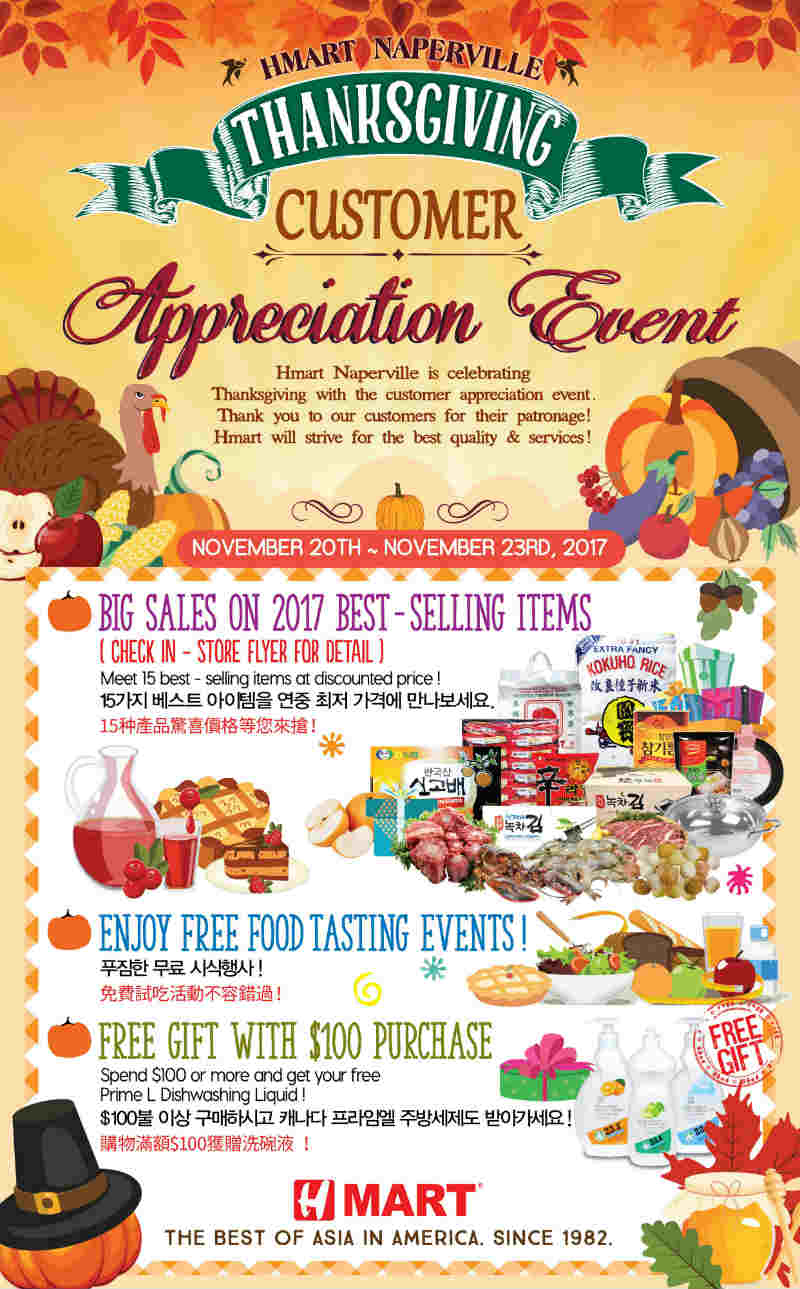 And then there are Thanksgiving theme ideas that are too good to pass up. An event like this one organized by H Mart in Naperville is one good example. Their customer appreciation affair offered discounts, free gifts, free food tasting, and so much more. This will show that you value your customers while enticing them to come to your store and do their holiday spending there.
You can also host a potluck, a basket giveaway, or a music fest wherein people from within your neighborhood can participate. You may also want to partner with local businesses to make the event bigger and more far-reaching. Plus, the opportunity for networking can be beneficial to your company.
6. Create Thanksgiving Graphics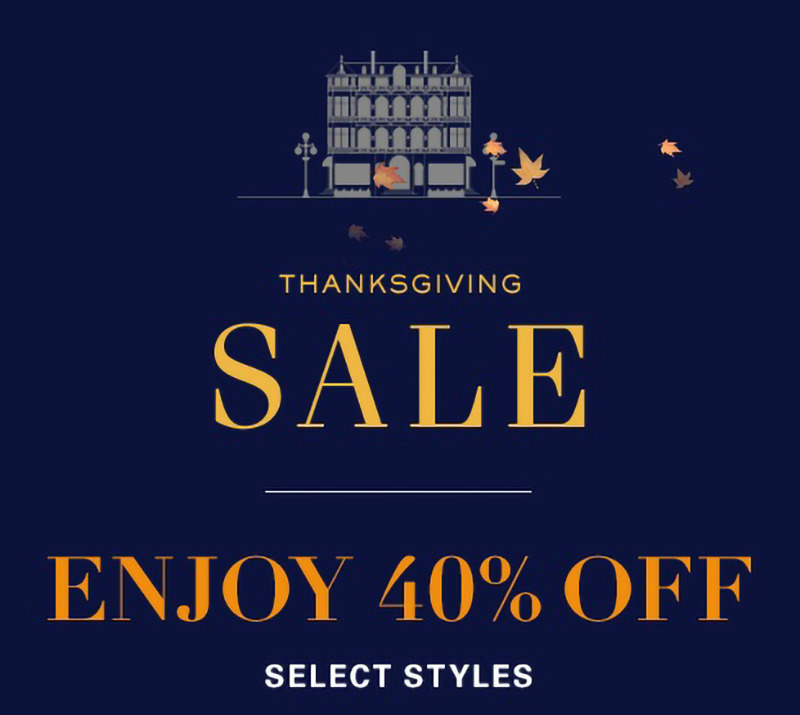 Create posters, banners, leaflets, flyers, and many other peripherals with Thanksgiving theme ideas. This will complement your events or promos and advertise them in a way that your target audience won't miss. This Thanksgiving poster by Ralph Lauren is simple yet stunning. With tools you can find online, you can design one yourself. But for high-quality graphic design, you may want to hire the professionals for this. The Penji team has helped different businesses in creating graphic designs that work. Their style is not limited to being aesthetically pleasing. But they make sure that their designs are backed up with science so you can increase conversion.
7. Run a Contest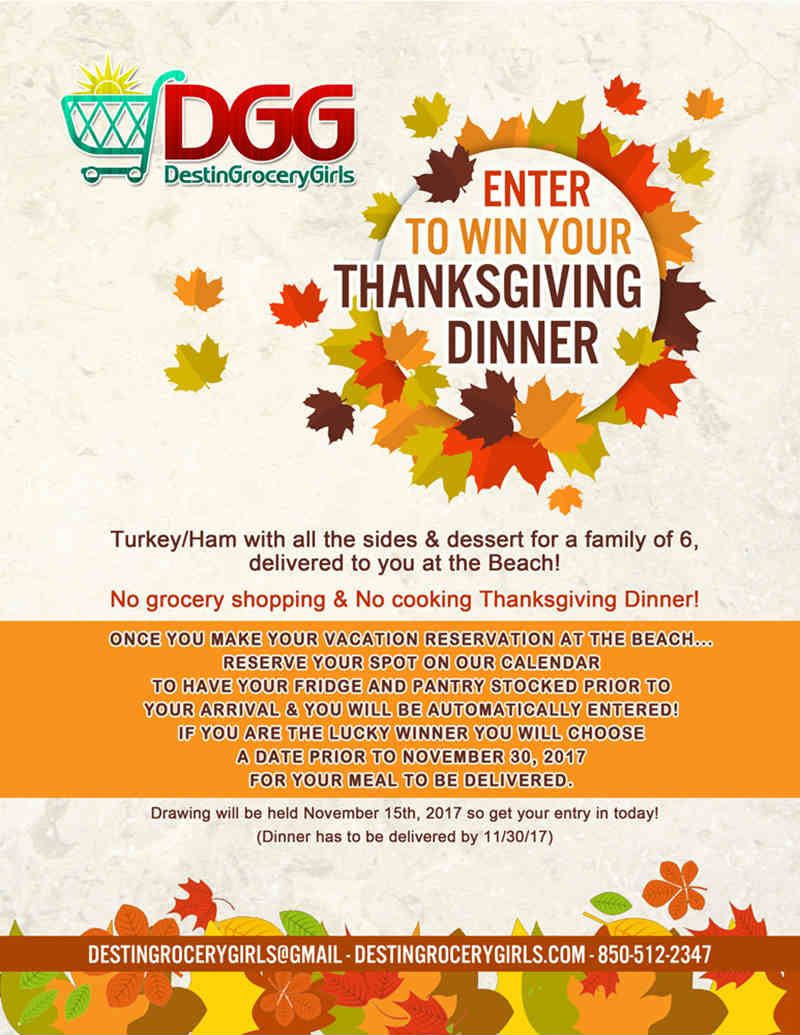 Running a contest is one of the best ways to generate more revenue for your business. How? Contests will help generate interest which can lead to increased sales by engaging your customers and grabbing the attention of your prospects. You can also build your email list and help build up your brand via referrals and word-of-mouth marketing.
If you're a service-based company, you can offer membership as a prize or a free drink if you own a bar. There are many creative ways you can go about this. The bottom line is, to make sure the contest is totally engaging and fun for your customers. Destin Grocery Girls is a grocery delivery service in Florida that came up with this contest that's very enticing to join.
8. Get User-Generated Content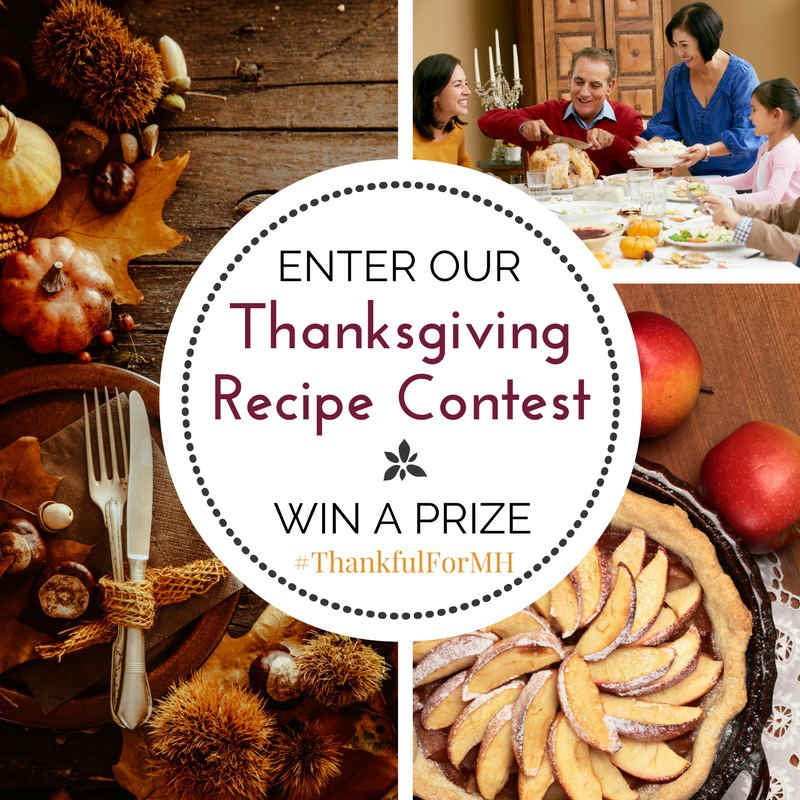 They say that content is king, so why not use it to your advantage? If you have a blog, you can add content that has Thanksgiving listicles, such as "The Top Ten Gifts for Thanksgiving" and the like. You can always generate your own, but asking your customers for content can be great for generating interest and boosting engagement as well.
This Mountain House recipe contest illustrates how you can do it. You don't need to come up with article ideas, your customers will provide them in exchange for a discount or prize.
9. Thanksgiving Package Design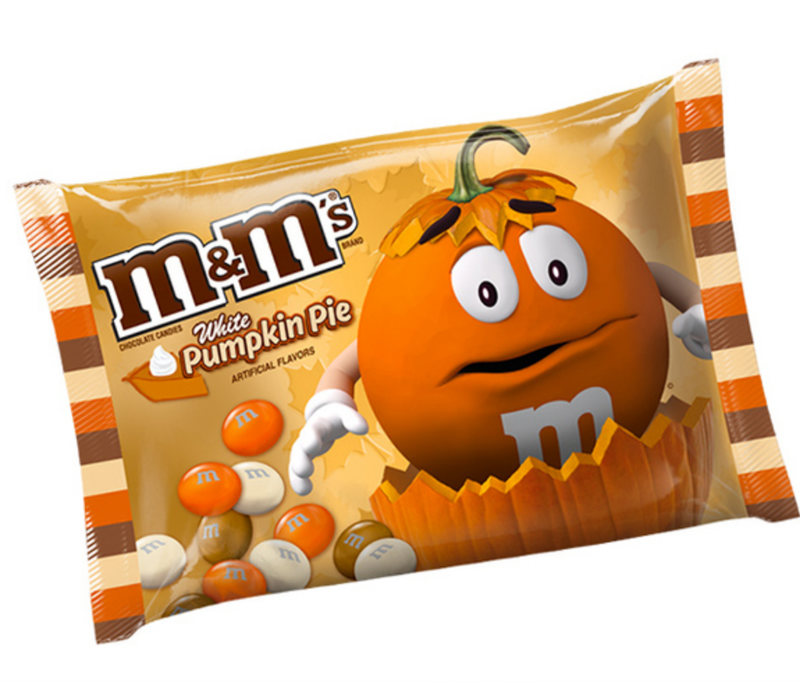 Create a product packaging design that is specifically made for this holiday, such as this one by m&m's. This will send out the Thanksgiving vibe and give your customers the feeling of buying a limited-edition product. Seasonal branding will make people stop and notice you, giving you a dynamic image that will make you stand out from your competitors.
10. Donate to Charity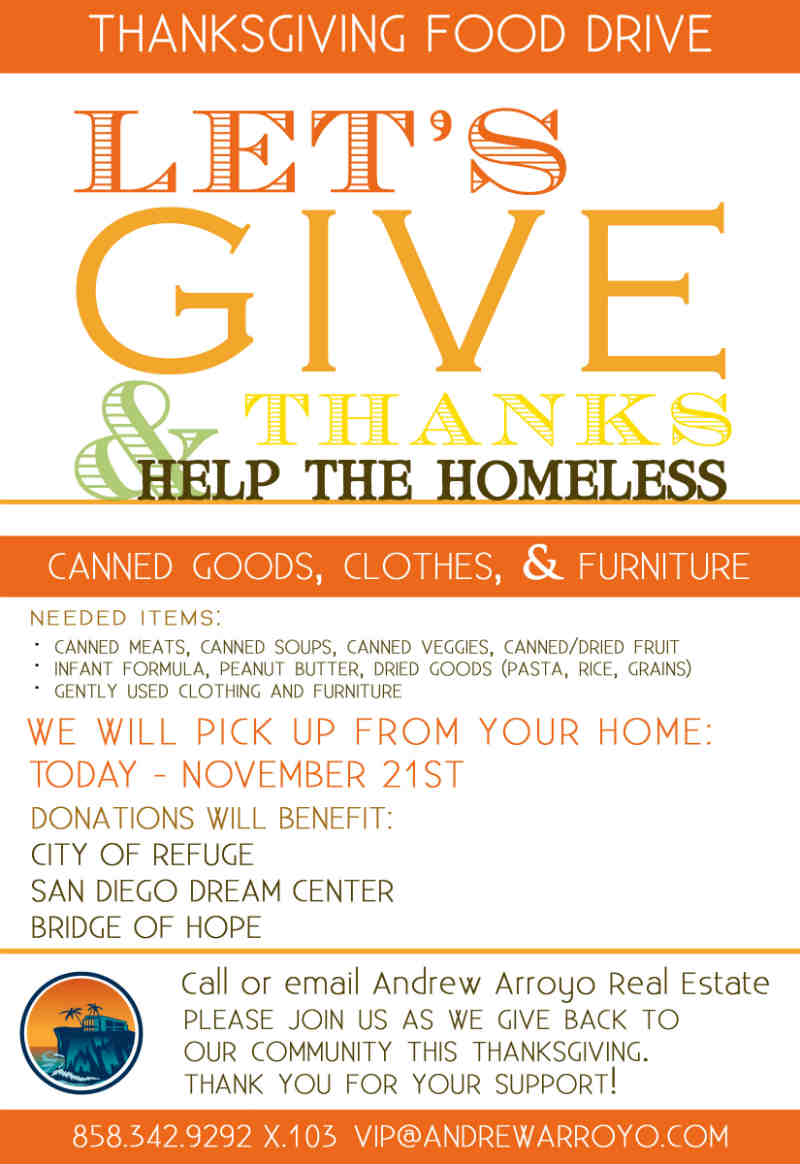 Thanksgiving is about gratitude, family, togetherness, and charity, among others. To make the holiday more meaningful, you can donate to charity to show how thankful you are to your community. This Thanksgiving charity event organized by Eye of a Needle Foundation benefitted the homeless, and you can do the same as well.
This will bring you closer to your community as well as have the chance to get some media mileage.
How to Use Penji to Promote Your Thanksgiving-Themed Graphic Designs
Using Penji's app to request and get graphic designs is just too easy. Anyone can do it! Here's a quick tutorial for you.
Click the New Project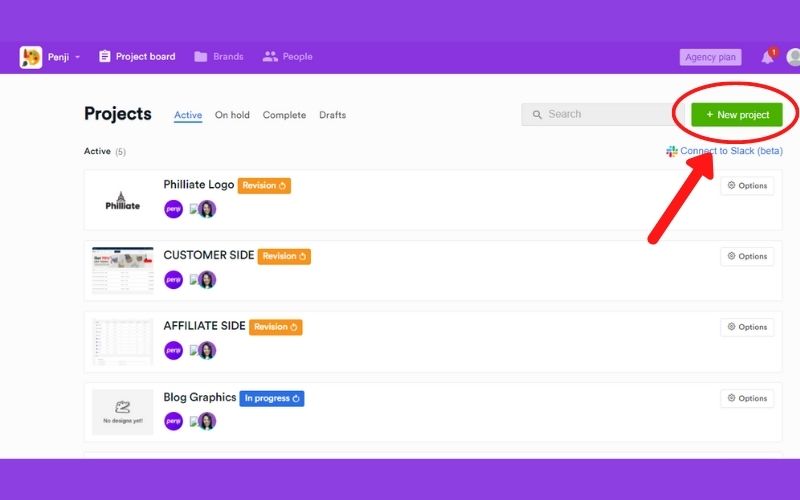 On the dashboard, you can find the New Project Button located at the upper right corner of the screen. Click that and you will be taken to the next page.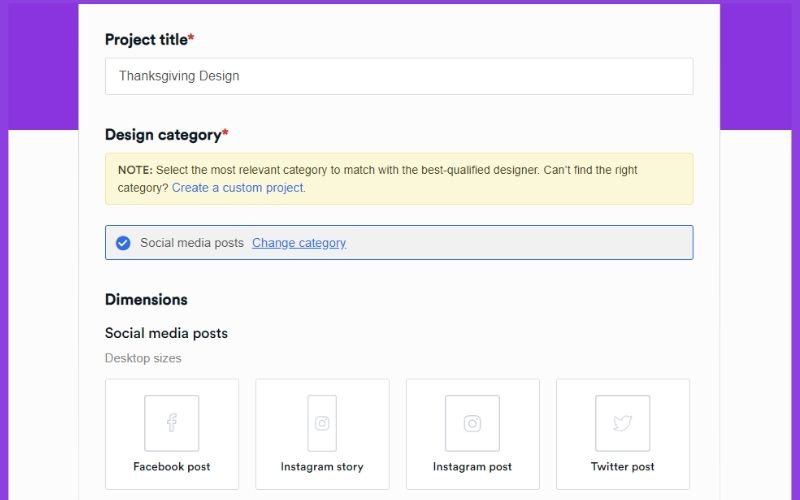 On this new page, you can now request a project. This is easy as they have already provided questions for you. You will be guided on the information required to kick-start the design. Make sure to be as detailed as possible so the designers can already work on it. Otherwise, the designer will send you follow-up questions. These can all be done in that single and powerful Penji app.
Revise the Initial Draft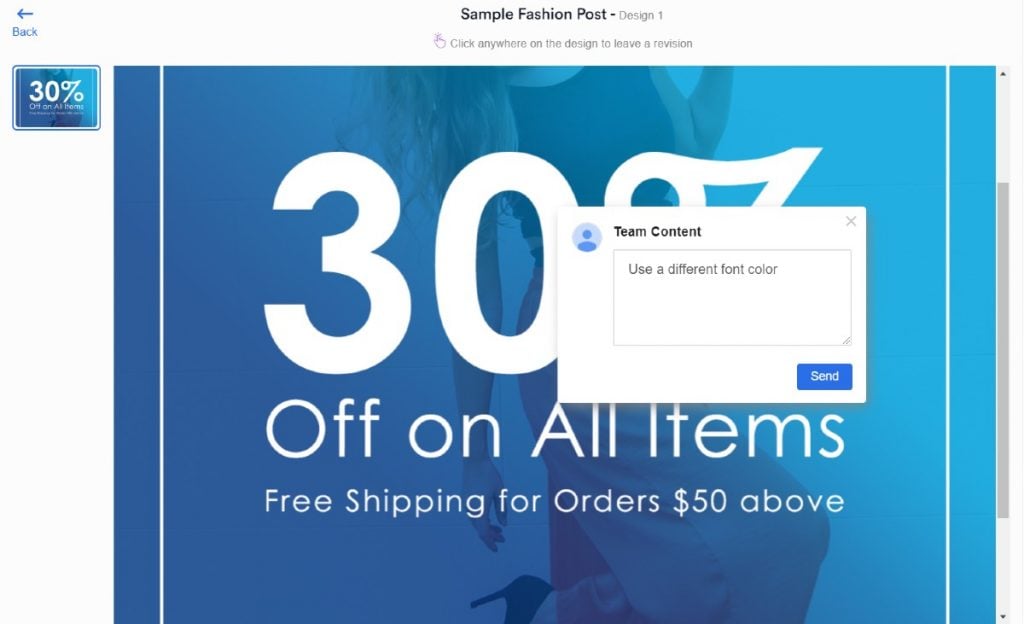 Normally, the initial draft will be submitted to you within 24 to 48 hours. We recommend that you check your account from time to time and see if there is any progress. Also, you will be notified through your email for any updates.

Once you see the output, check each detail, and click areas where you think improvements should be made. You can type directly onto the image and send it back to the designer.
Download the Design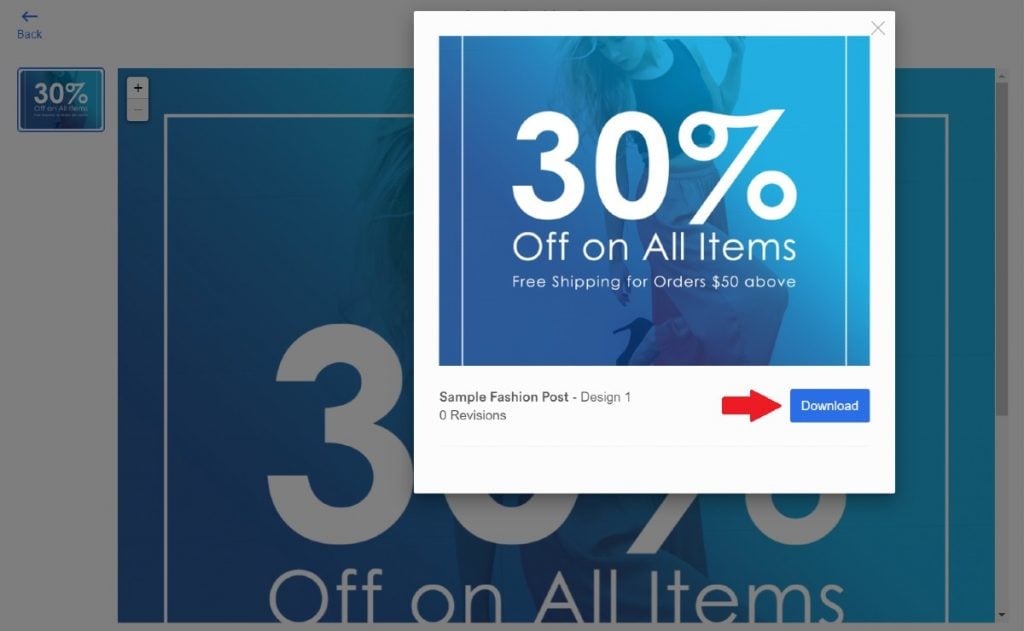 And lastly, you can download the design and use it for whatever purpose you have in your marketing plan. You also have a folder in the app where you can easily organize all your projects.
Nothing is better than this! Sign up for Penji now and enjoy hassle-free and unlimited graphic design service!