Here are 10 Thanksgiving marketing ideas to increase your visibility, boost your sales, and give you a chance to give back this season. While there are many choices available, it is necessary that you pick something that goes well with the nature of your business. Feel free to tweak to tailor-fit your target audience, and don't forget to accompany it with a good graphic design made by professionals like the Penji team.
In addition, feel free to download these Thanksgiving patterns, on us! As a Thanksgiving gift, Penji is giving away holiday designs that you can use on all your marketing endeavors for this holiday.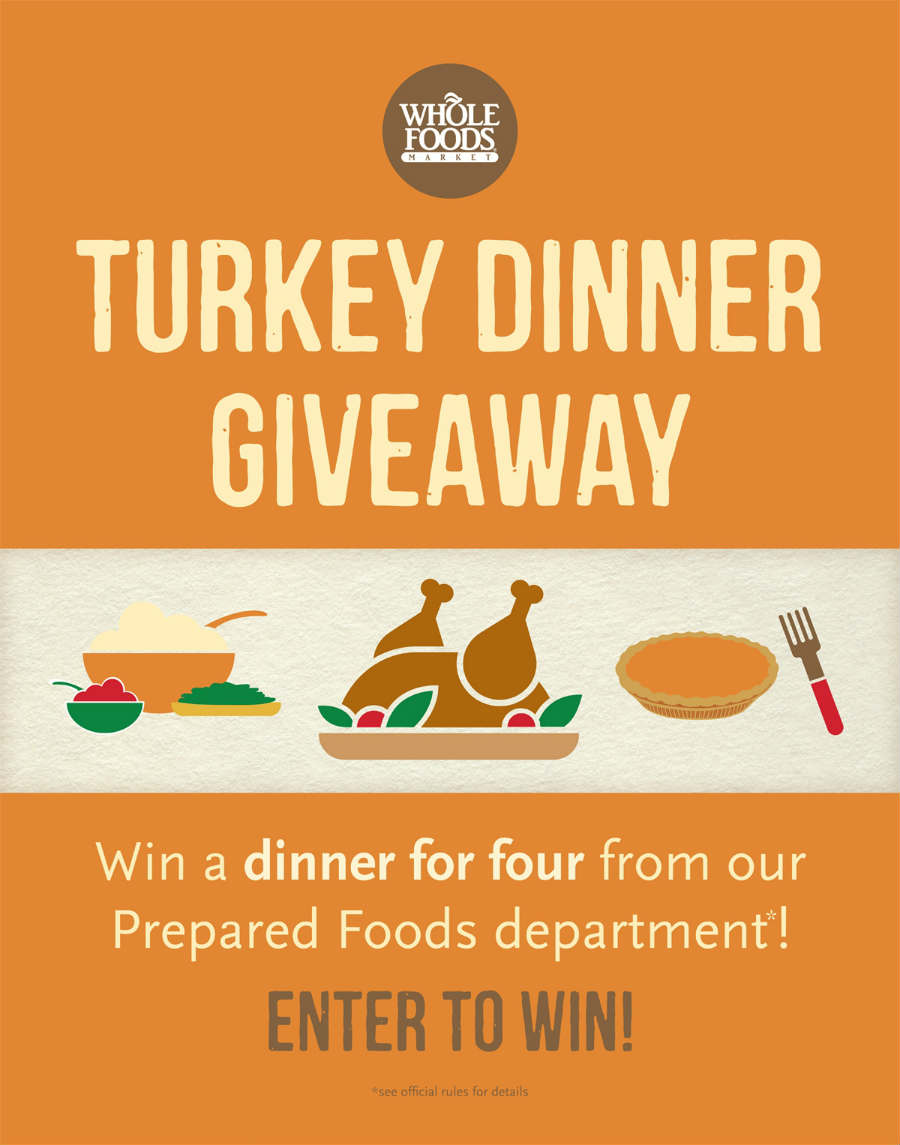 A delicious dinner with a perfectly roasted Turkey at the center of the table is typically the first thing that comes to mind when people hear the word Thanksgiving.
Put that association into good use by giving away a Turkey Dinner to a lucky customer via raffle draw. This Thanksgiving marketing idea is exactly what Whole Foods Market did a few years ago. The prize package included a cooked turkey, homestyle mashed potatoes, southern cornbread dressing, green bean casserole, cranberry orange relish, and turkey gravy.
Be sure to announce the winner a week before the holiday to give the person time to pick up the loot in time for the big dinner.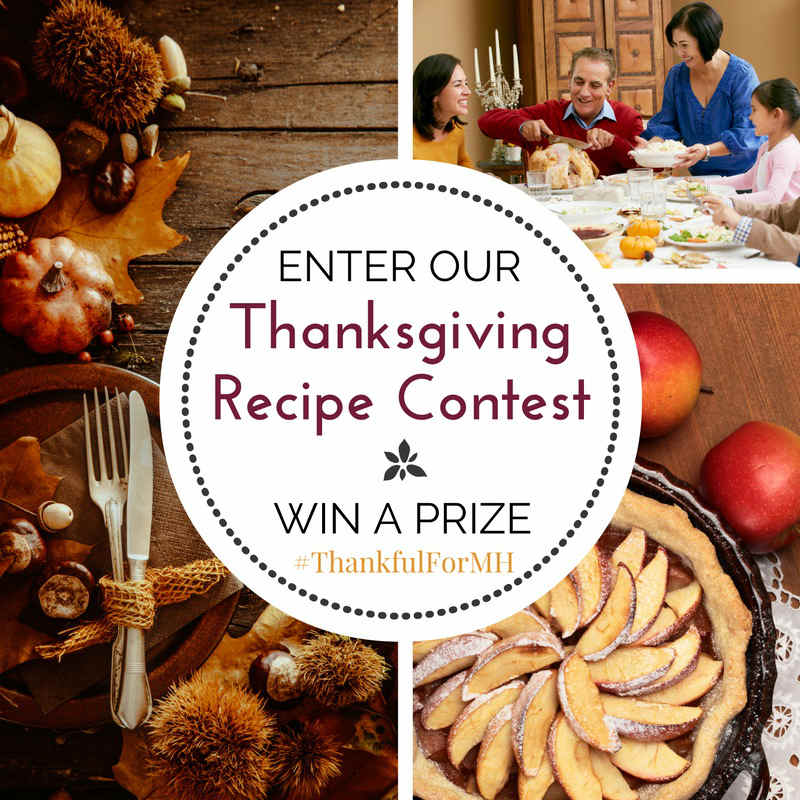 A recipe contest is an excellent venue for foodies to showcase time-honored heirloom dishes and newly-discovered culinary inventions alike. You can pick out an ingredient required for the recipe. Or you can keep the theme open to all dishes that highlight the season's flavors.
Mountain House previously launched a recipe contest where participants were asked to post a recipe in the comments section of their Facebook page. The recipes must have seven ingredients or less and should have instructions included. The prize for the contest was a slow cooker and bragging rights for having the recipe featured in an exclusive holiday video. Check out this article on Most Effective Thanksgiving Social Media Posts For Your Small Business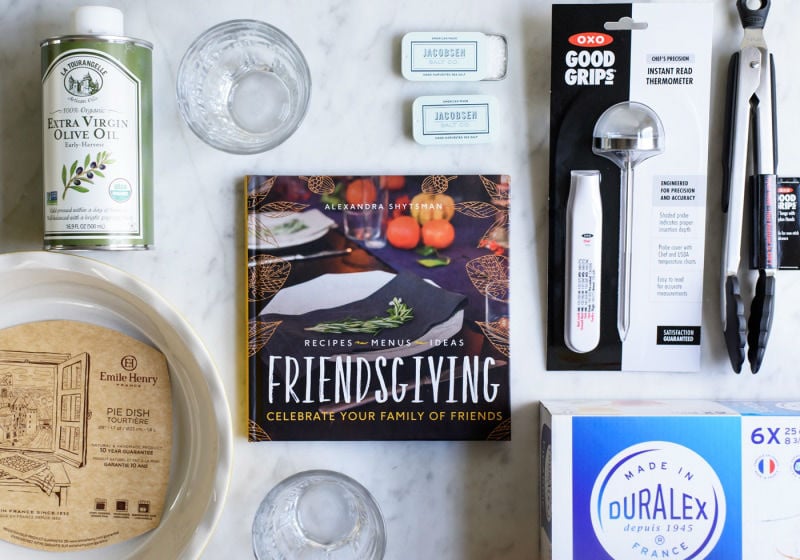 Friendsgiving, or having a feast with friends to celebrate Thanksgiving is a fun way to get through to a young target market.
A food blog called The New Baguette previously launched a Friendsgiving giveaway. Winners got holiday party kitchenware essentials including non-stick tongs, meat thermometer, ceramic pie dish, and seasonings. The loot also included a signed copy of the blogger's book about Friendsgiving recipes, menus, and ideas.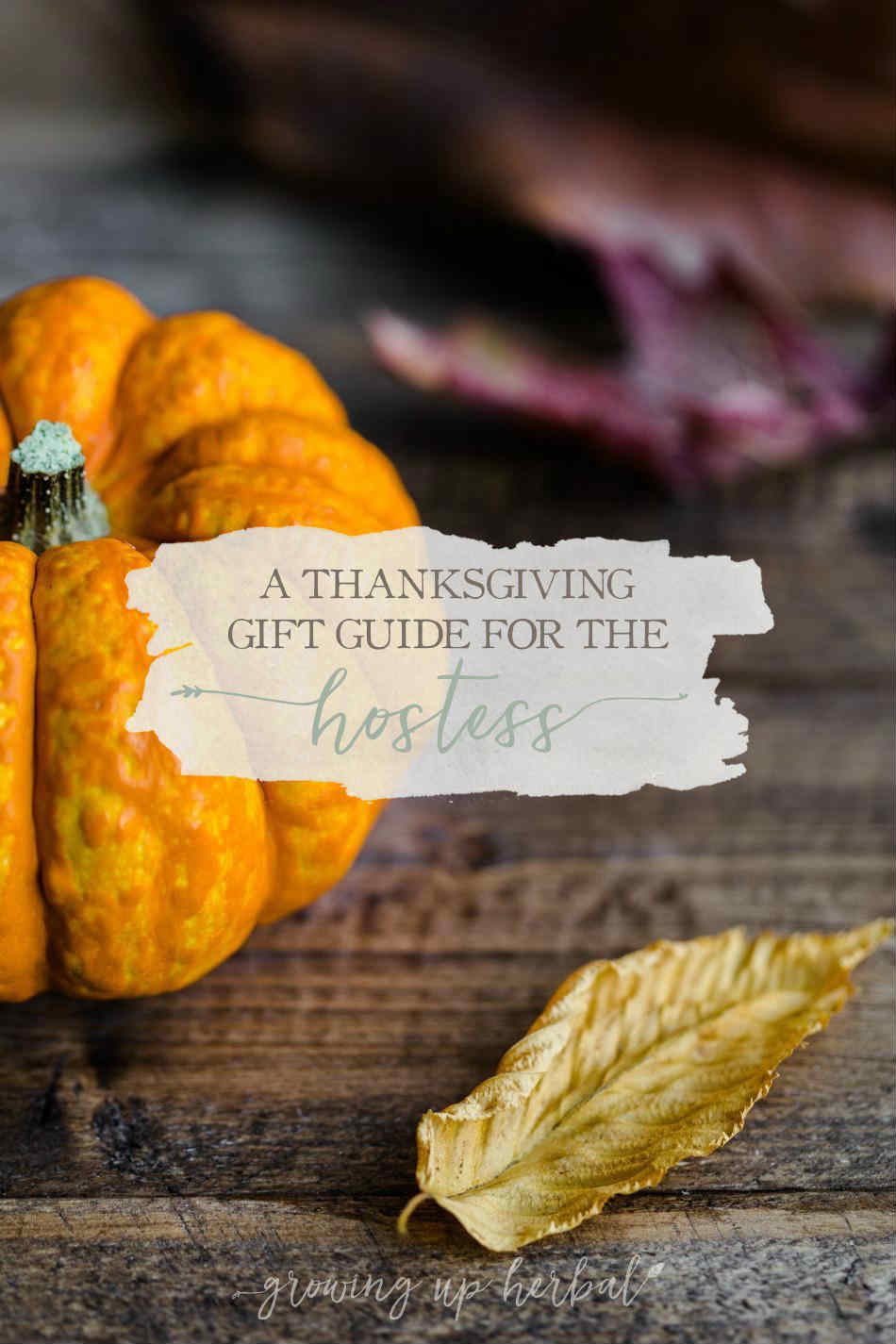 Launching a free holiday gift guide works two-ways. It helps shoppers who are in dire need of ideas for presents. Plus, it also allows you to showcase the products they might want to give away.
If you're hesitating to print out the gift guide for environmental reasons or budgetary restrictions, coming up with an online catalog is both eco-friendly and affordable. But whatever your choice is, make sure that your graphic design is compelling enough. You should hire a professional graphic designer so you don't have to worry about creating your marketing collaterals. How about working with a team that provides unlimited graphic design services? Penji is one of the best providers today, and with a fixed fee every month, you'd get all the designs for Thanksgiving perfect for your business.
Going back to these gift guides, a natural living blog called Growing Up Herbal came up with a catalog called A Thanksgiving Gift Guide for the Hostess. It featured several items from partner brands, complete with links and discount codes.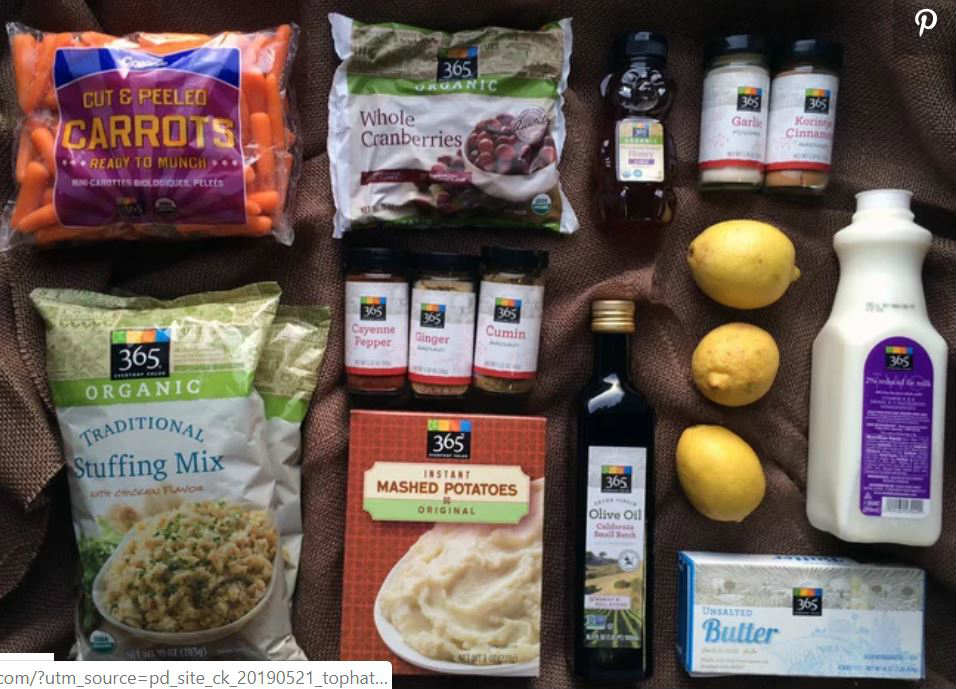 Akin to a turkey dinner giveaway, this promo entices customers with a basket of holiday goodies that would make their celebration a lot brighter.
Cooking Light, in partnership with Whole Foods Market, previously launched a Thanksgiving essentials gift basket giveaway. The stash included ready-to-eat carrots, stuffing mix, instant mashed potatoes, frozen cranberries, butter, honey, olive oil, and seasonings. It's pretty much the whole holiday feast sans the turkey.
Participants were asked to answer this question in the comment section: What is your family's favorite Thanksgiving dish? Editors selected their favorites based on originality, creativity, and how well participants addressed the topic.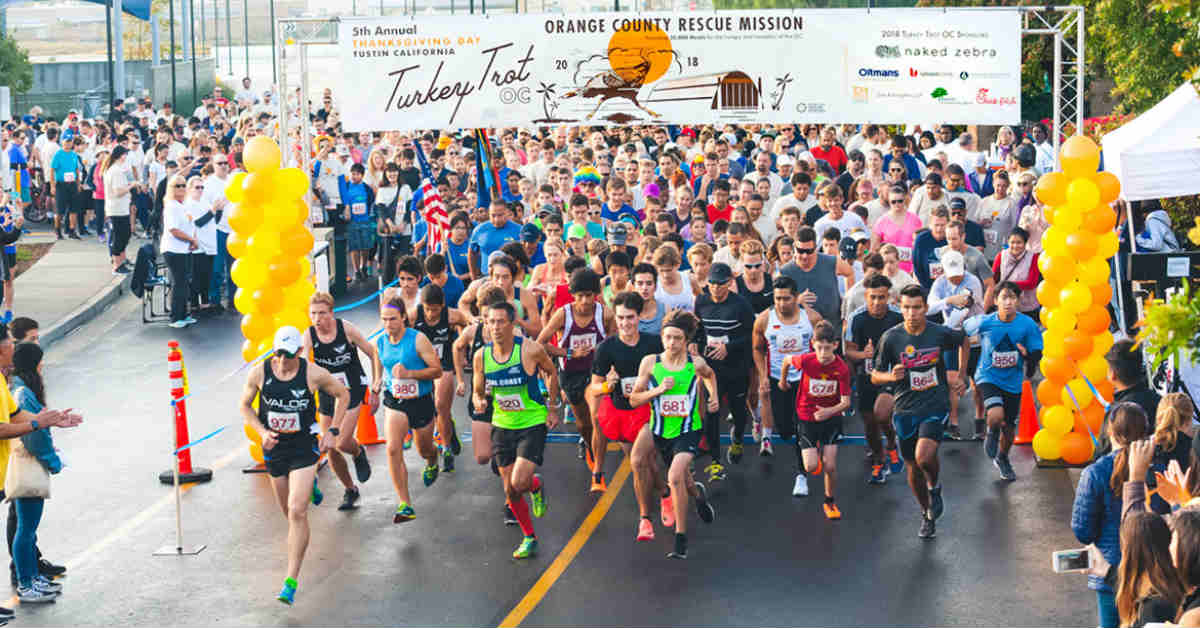 Thanksgiving is not just about merry-making, but also about sharing the blessings that we're thankful for. Encourage people to support a worthy cause by organizing an event. Something similar to Orange County Rescue Mission's Turkey Trot 5K Race Walk Charity.
Collaborate with other local businesses who would want to help advance the cause and work together to put up the Thanksgiving day run. This event will be an excellent chance to expand brand reach while doing something for the community. Check out this article on Facebook Event Promotion Ideas That Will Boost Attendance

This Thanksgiving marketing idea is an entertaining but a straightforward way to spark interest this season. Put your selected pumpkin in your business place and ask customers to guess its weight.
Pemberton Valley Lodge came up with a pumpkin weight guessing contest a few years back. They displayed the pumpkin in their lobby and also posted a photo on Facebook for social media followers. The participant who gave the closest answer won a one-night stay a the lodge. Check out this article on Top Ecommerce Marketing Strategies for 2019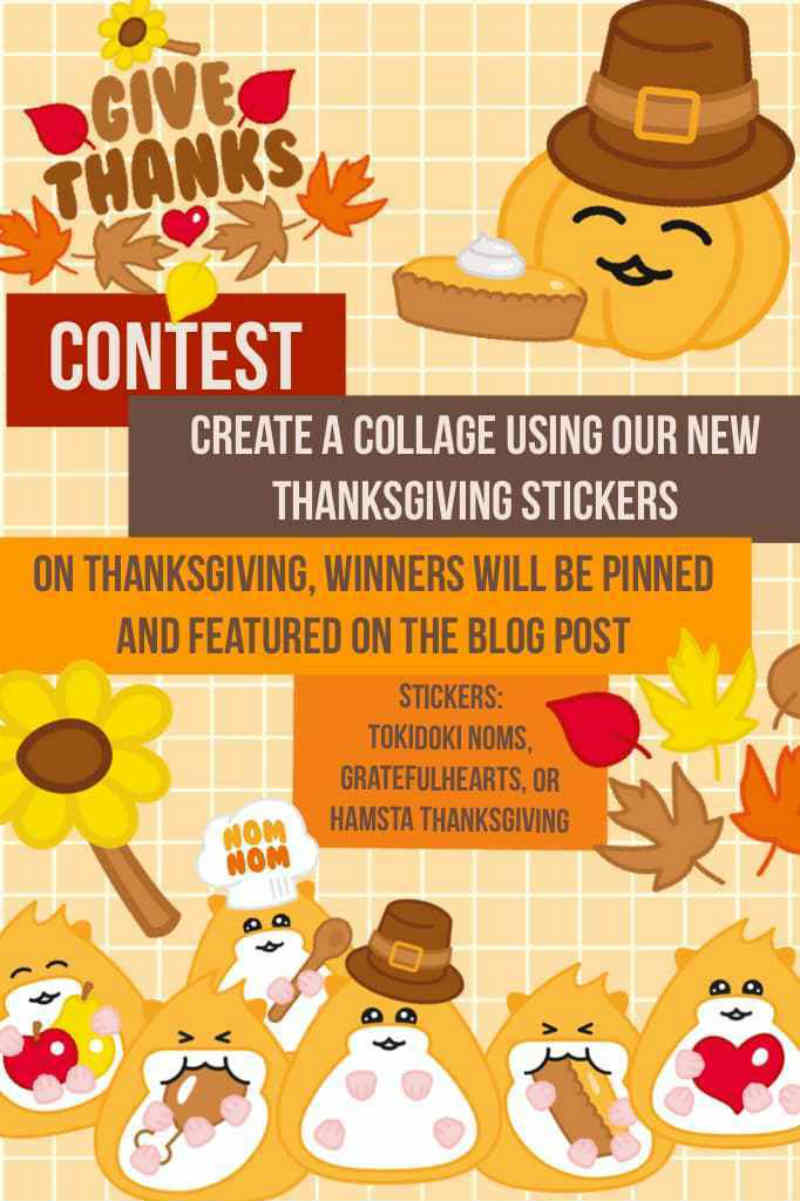 If your business has something to do with visuals like photography, graphic design tools, and mobile stickers, a collage contest will be a suitable holiday competition.
A few years ago, Piccollage launched a collage contest that required users to include their new Thanksgiving stickers. The competition was a brilliant way to encourage user creativity and also promote the app's latest offering.
Speaking of competition, take note that it'll likely be a tough one. That said, make sure to make your visuals compelling by hiring graphic designers from Penji. You can get unlimited design requests for a fraction of the cost!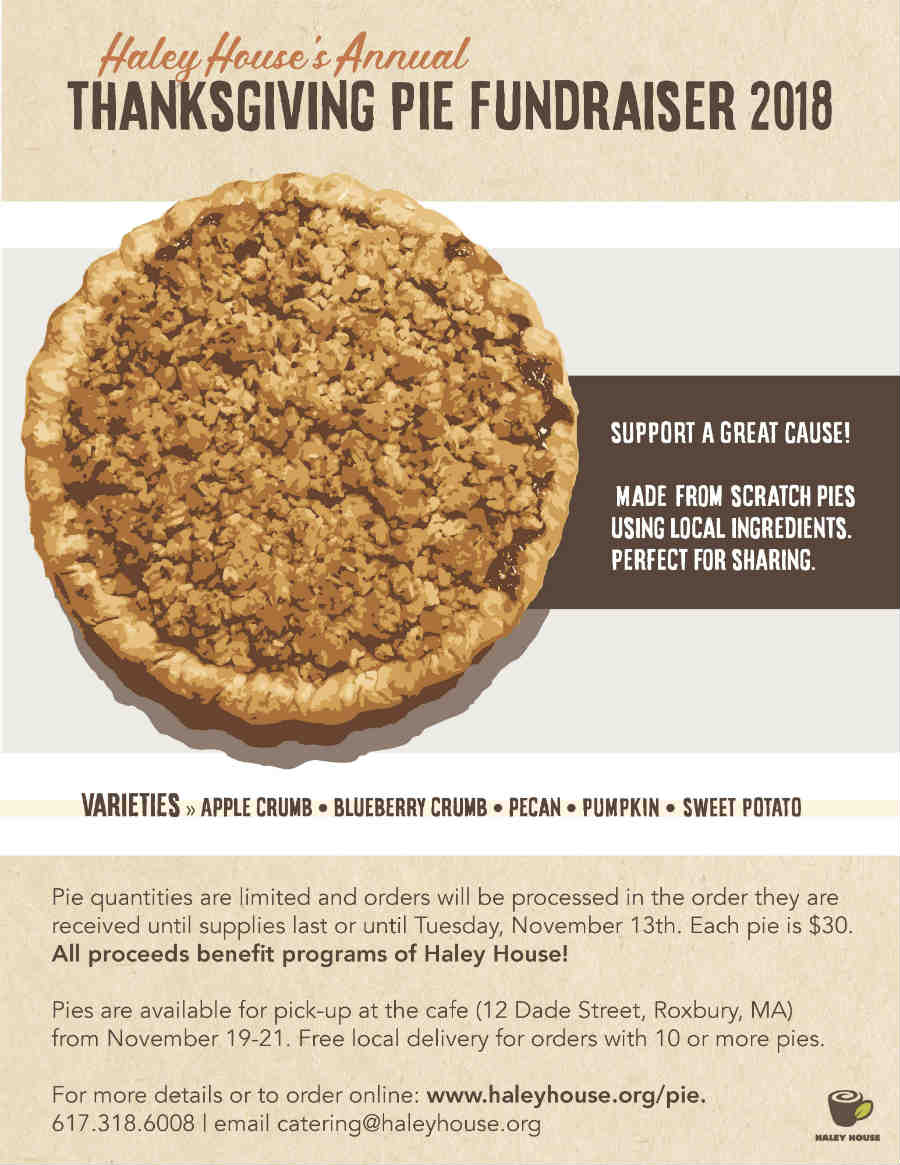 Haley House, a non-profit organization, launched a Thanksgiving pie drive last year. Their bakers whipped up delicious apple crumb, blueberry crumb, pecan, pumpkin, and sweet potato pies for fundraiser supporters. All proceeds from the pie drive were used for the organization's community programming.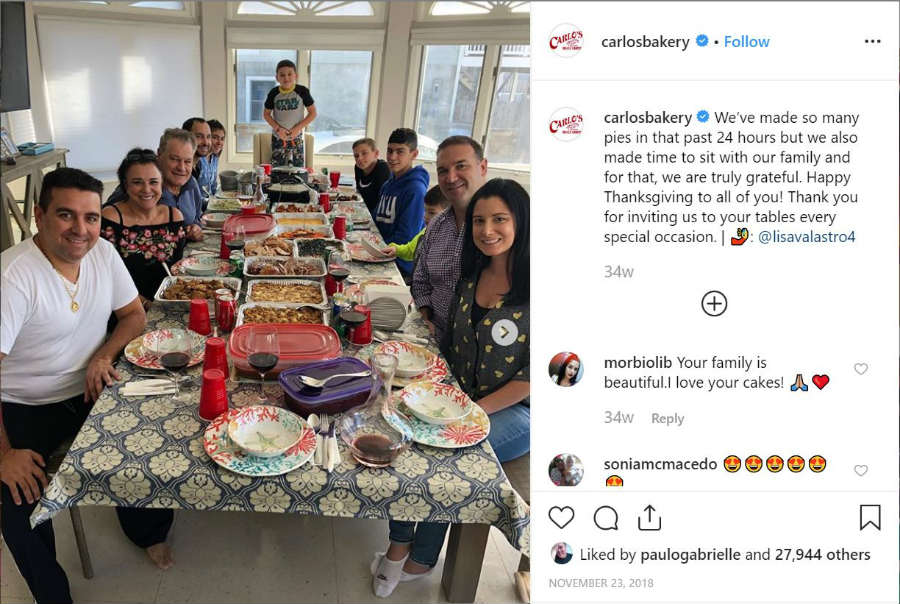 Oftentimes, the best Thanksgiving marketing material is the one that comes straight from the heart. Nurture your relationship with your clients by expressing how much you're grateful for their support.
Carlo's Bakery did a very sincere Instagram post last year. The photo showed the family of Cake Boss star, Buddy Valastro, sharing a Thanksgiving meal. It may not be fabulous or professionally styled, but the photo felt real.
The post was captioned, "We've made so many pies in that past 24 hours but we also made time to sit with our family and for that, we are truly grateful. Happy Thanksgiving to all of you! Thank you for inviting us to your tables every special occasion."
Easy Steps to Request Thanksgiving Marketing Designs from Penji
Conceptualizing marketing ideas is already a challenge. Don't make your job harder by also doing graphic design needs. Outsource it from Penji, an online graphic design service that offers unlimited graphic designs. Working with us is as easy as one-two-three.
Sign Up and Start Requesting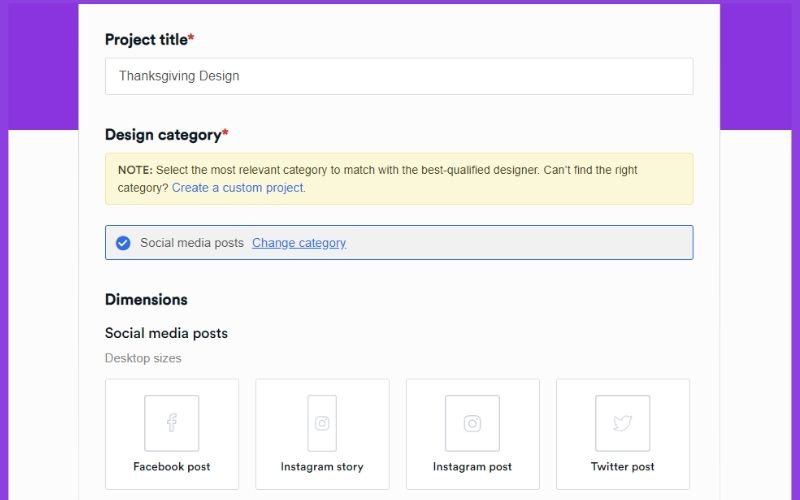 Go to our website and signup for the best package ideal for your budget and business requirements. Once you have access to our dashboard, you can easily request for designs.
Revise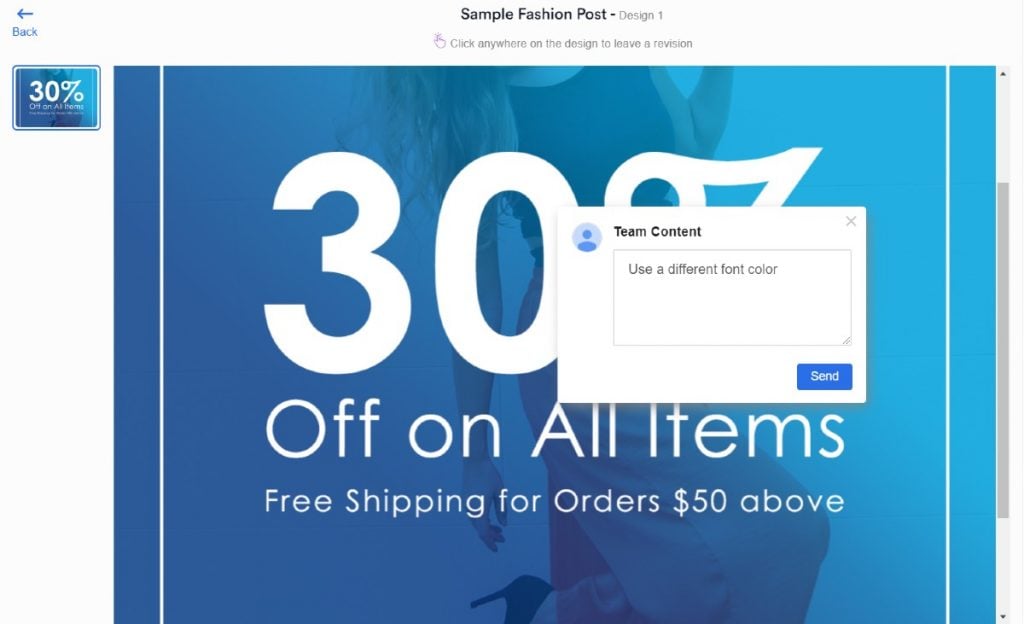 Expect the first draft of your design within 24 to 48 hours. If our designers have additional questions, they will send a message using the same platform where you requested the project.
Start Marketing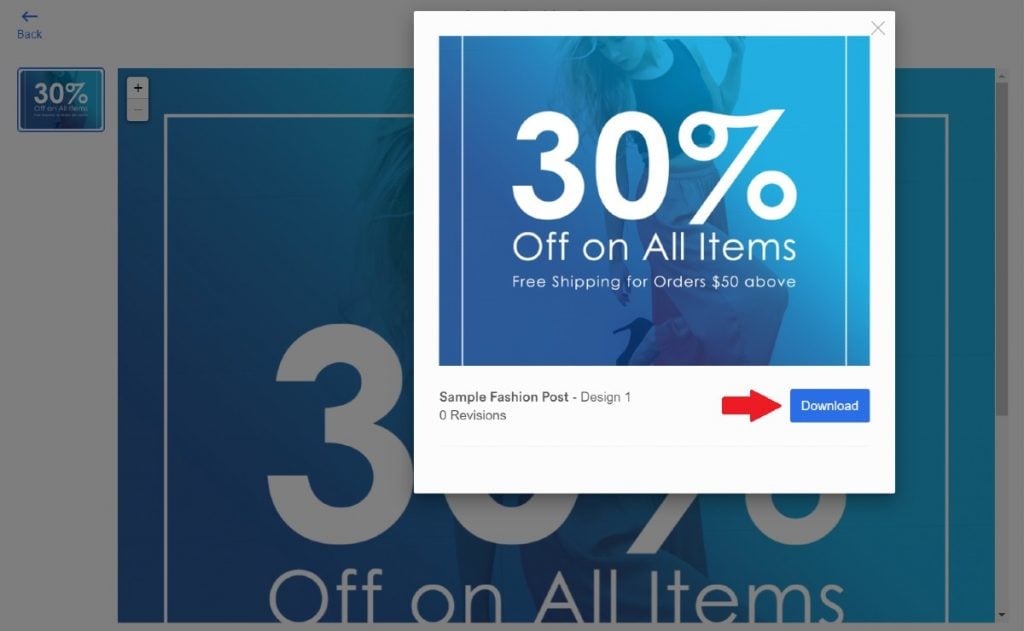 If you are happy with the output, download it and start using it for your Thanksgiving marketing ideas.
It's too simple and you should try our services right now.