There's no better way to advertise your brand than designing custom t-shirts. When done correctly, these can captivate your audience better while delivering your brand message more effectively. It's cost-efficient, too! If you're not sure where to start, here are ten t-shirt logo ideas for your small business:
Benefits of T-Shirt Printing Business
Whether you're selling polo shirts, short-sleeved shirts, or crop tops, a t-shirt printing business is a money-making opportunity. Here are some benefits of an apparel printing business.
Vast opportunities
Most brands would want to stand out amidst the competition to attract more customers through their websites. By creating exceptional t-shirt logo ideas, they can connect with their audiences in ways advertising can't. That said, a t-shirt printing business is reassured that there is no slow season the entire year because brands consider t-shirts part of their marketing campaigns.
Cost-efficient
Undoubtedly, t-shirts are one of the most cost-efficient materials for personal or professional projects. For instance, your brand might gift custom t-shirts during trade shows or conferences. This can pose a massive opportunity for shirt printing businesses because there's never a shortage of these events. Plus, t-shirts are relatively cheaper compared to other promotional items.
Long shelf-life
Unlike other industries selling perishable goods, selling, and printing shirts mean you don't have to worry about expiration dates. Shirts typically have a long shelf-life, which means people can use your shirts forever.
Marketing
Shirts are an excellent way to promote your or clients' businesses. As long as you have quality materials, great custom designs, and compelling t-shirt logo ideas, you can reach as many customers as you want. Coupled with the right marketing tactics, you can sell shirts with limitless income possibilities. Moreover, you'd be surprised by how many online marketplaces are available that are solely focused on selling and printing t-shirts.
Custom t-shirts are cool
The final reason why many new business owners consider a t-shirt printing business is that custom shirts are cool. Personalization is one method brands can connect with their target audience. On the flip side, people strive hard to showcase their identity or personality to the world. And t-shirts are an excellent avenue for achieving that. That said, rest assured the t-shirt printing industry will stay for a long time because everyone loves custom shirt designs.
T-shirt logos that are perfect for small businesses
Design t-shirt logos in 1-2 days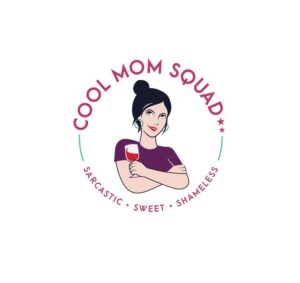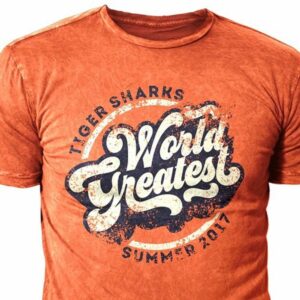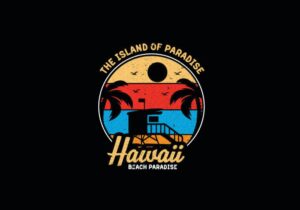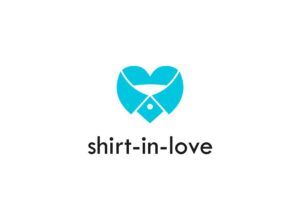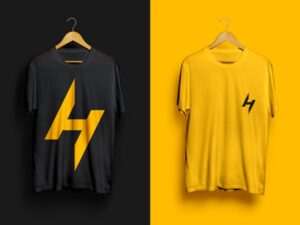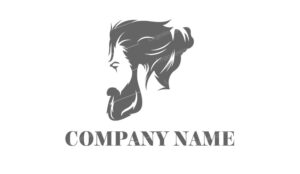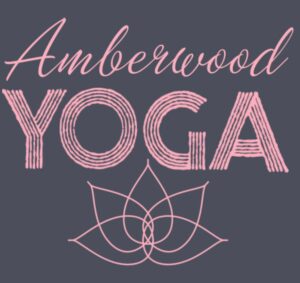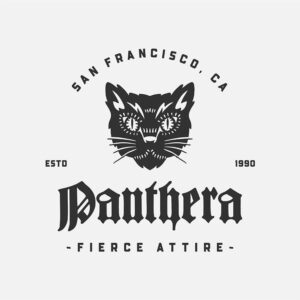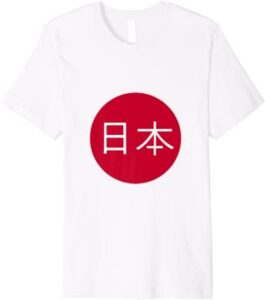 Need graphic design help?
Try Penji's Unlimited Graphic Design and get all your branding, digital, print, and UXUI designs done in one place.
Learn More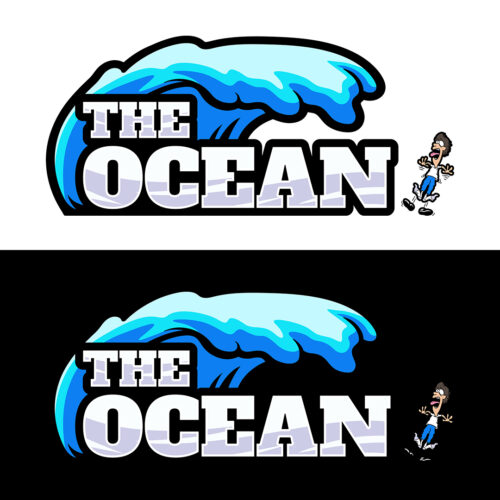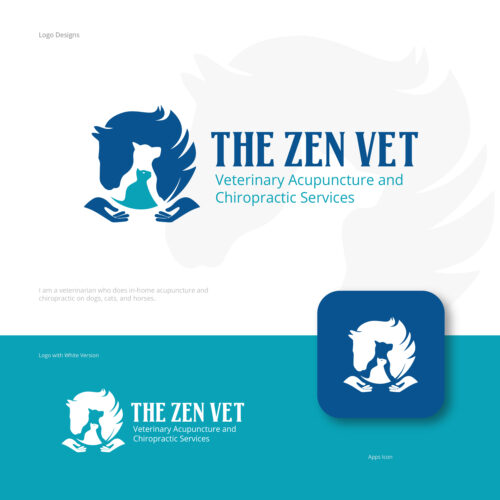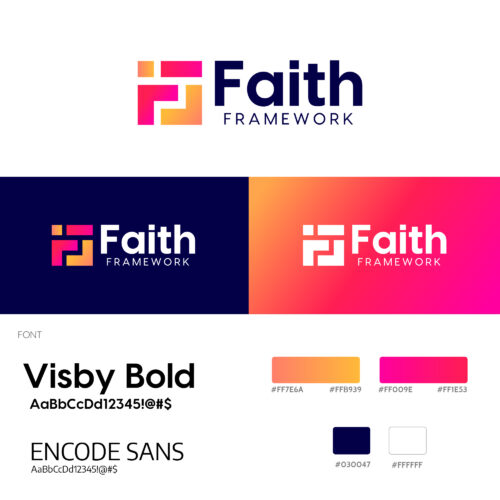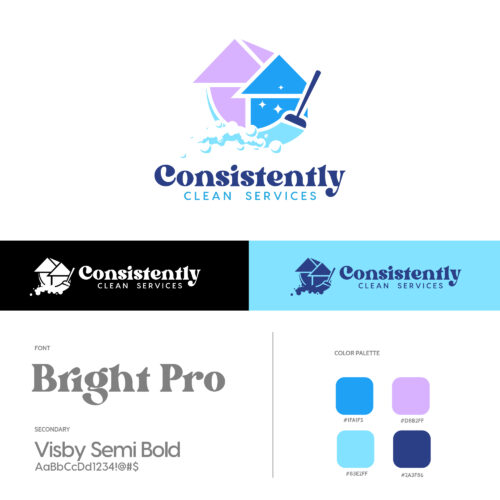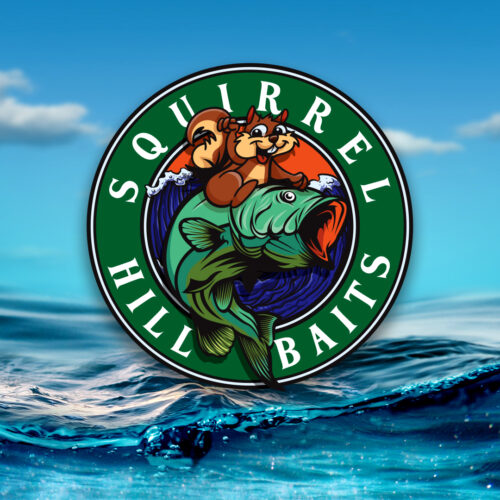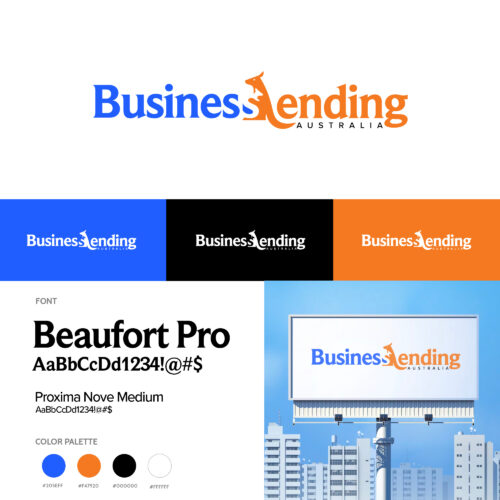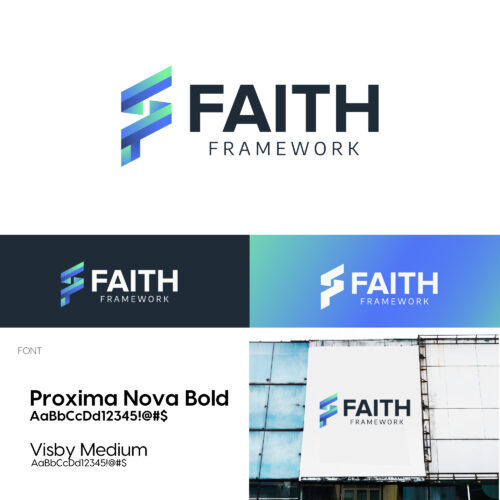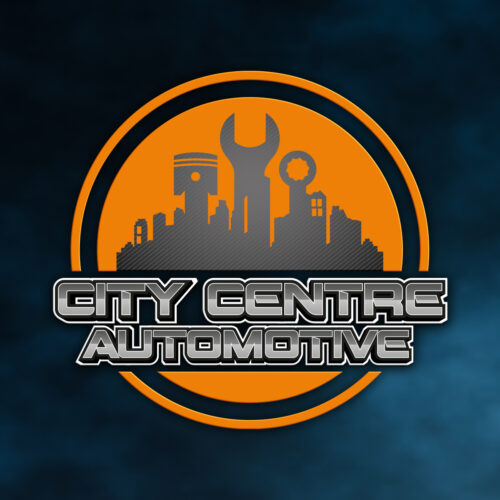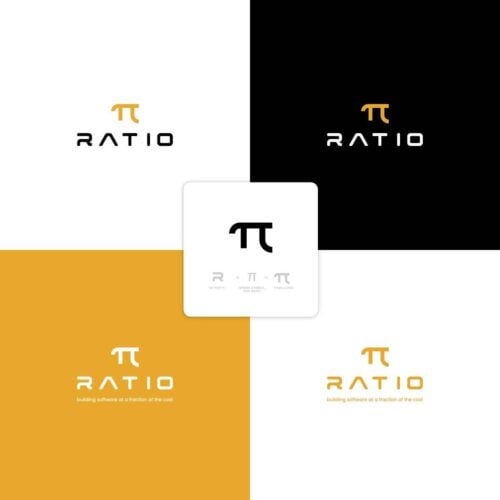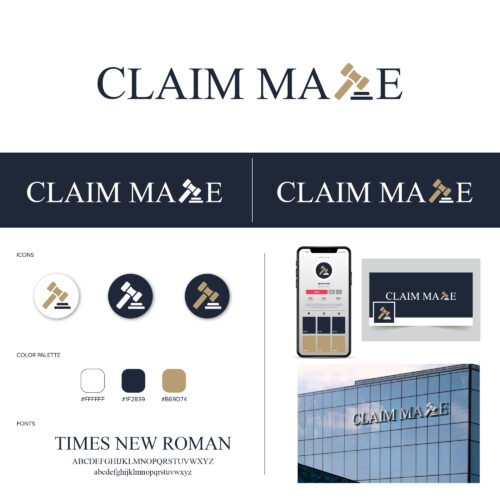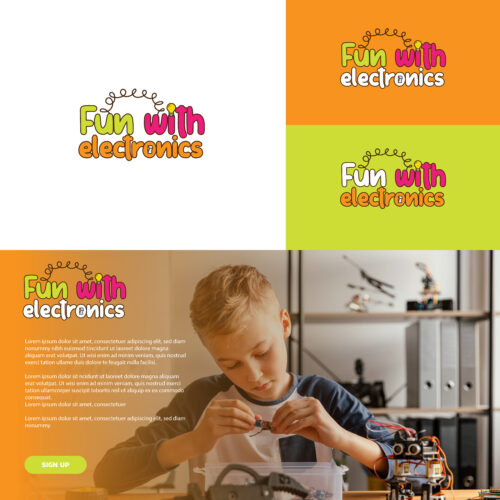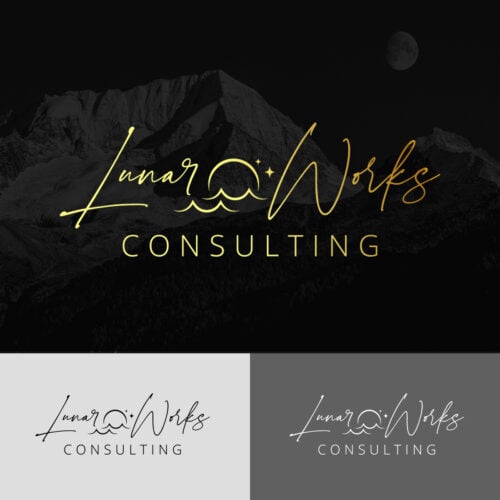 20 T-Shirt Logo Ideas for Your Business
Now that you're all ears (or eyes), check out these t-shirt logo ideas for your printing business. Remember that a logo must be:
Simple
Versatile
Scalable
Unique
Relevant
Incorporate these five elements into your t-shirt logo design, and you'll see those sales skyrocket in no time. And if you need to hire a logo designer, check out Penji's Marketplace for quick designs done by professionals.
1. Funny logos (99designs)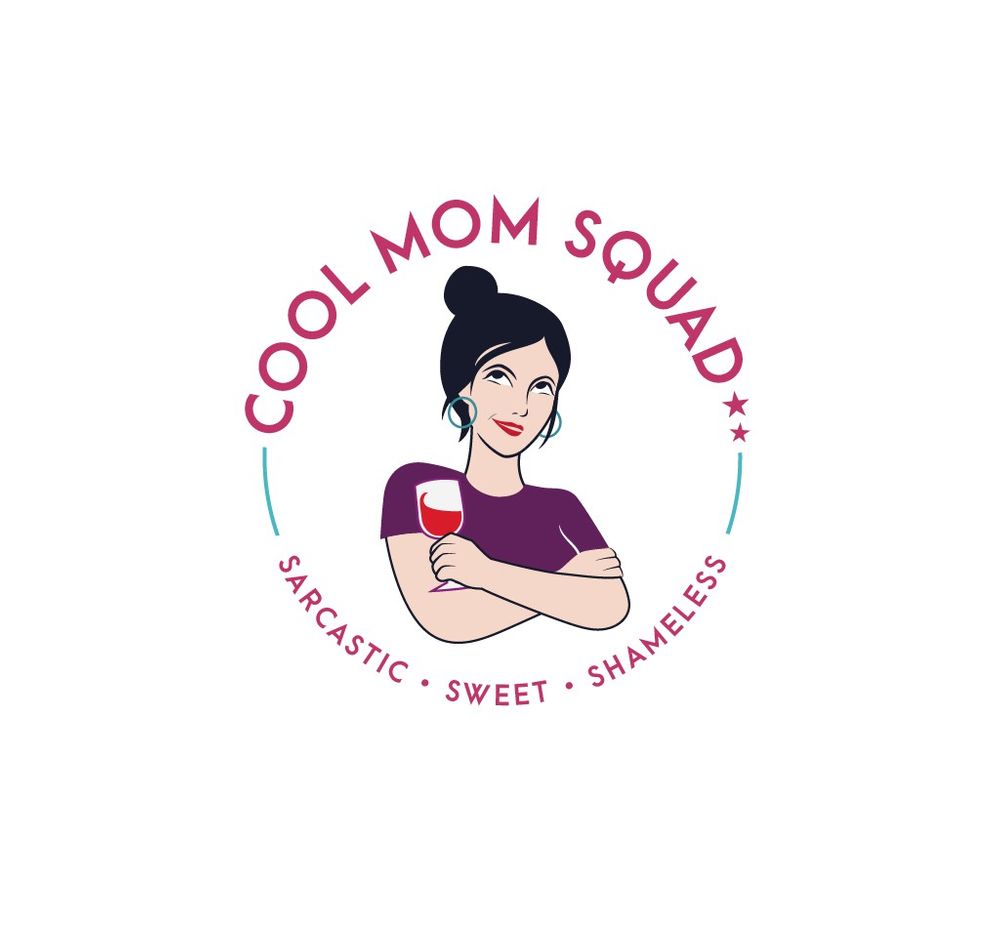 When thinking of the most relevant t-shirt logo ideas, look into your brand's personality. Creating a formal logo for your funny and casual branding would make no sense. If your brand leans more toward the playful and lighthearted side, try funny logos just like this example.
2. Mascots (Hovercraft Studio)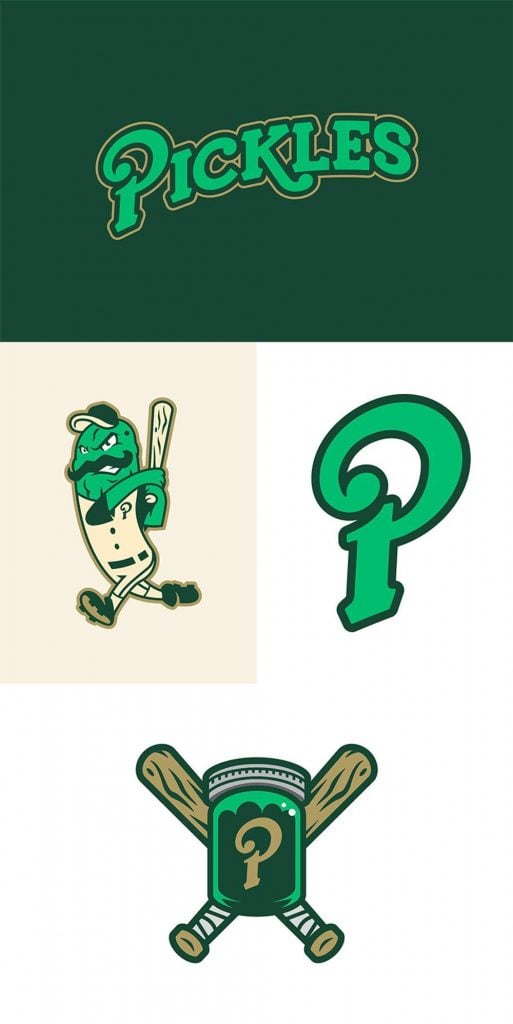 Mascots are excellent t-shirt logo ideas for your printing business. They essentially put a character behind the company name. Moreover, you can use your mascots as an avenue to connect with your target audience. Plus, mascots are also superb on social media profiles because they're cute and playful for your printing business.
3. Animals (Wes Teska)

Animals symbolize strength, vulnerability, loyalty, and everything in between. Additionally, choosing a particular animal for your t-shirt printing business logo can become your official symbol that customers will remember. Also, animals on logos are head-turners because many people consider their pets a huge part of their lives. So if you want to make your logo stand out, check out this example.
4. Vintage (99designs)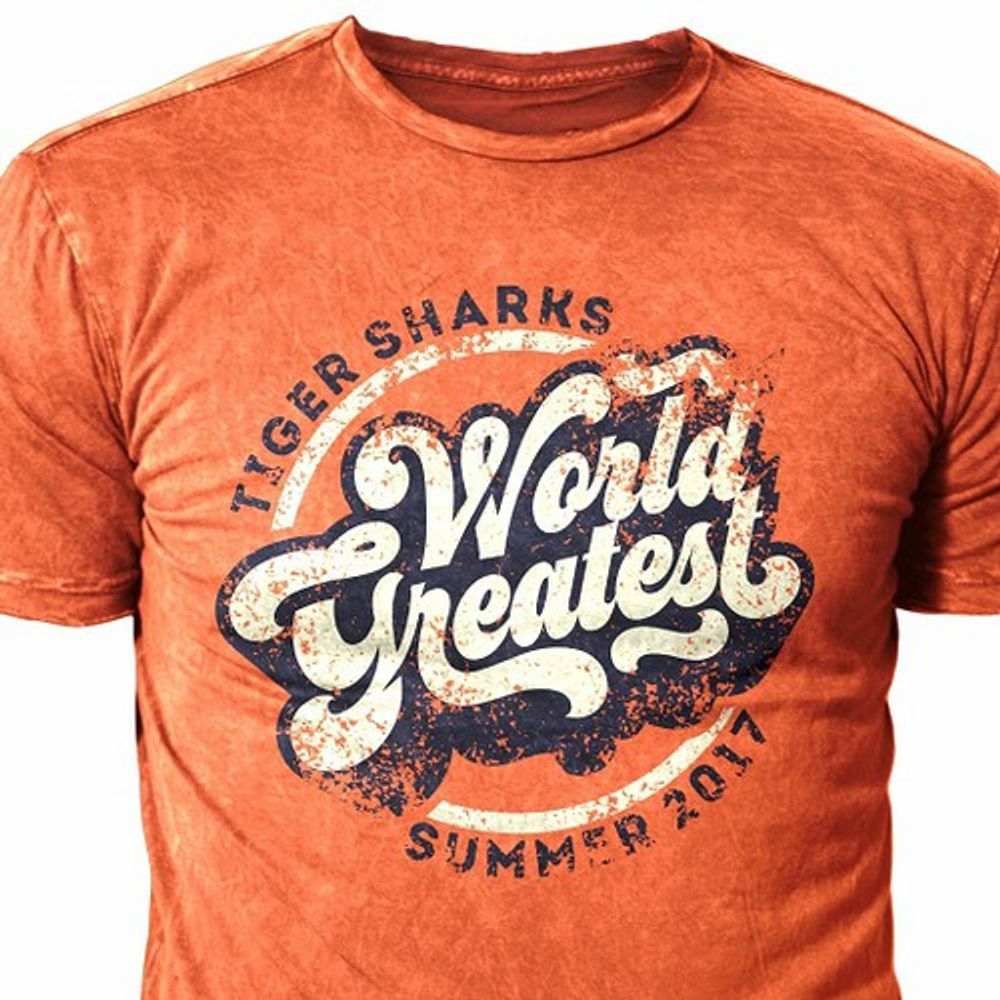 A vintage logo design is also another way to amp up your business. Vintage logos will never go out of style, regardless of the industry you're in. Vintage designs are versatile and have this warm and welcoming appeal that resonates with people. Also, you can't deny that vintage logos are quite popular because there's history and a story behind the washed-out logo.
5. Vibrant (Fiverr)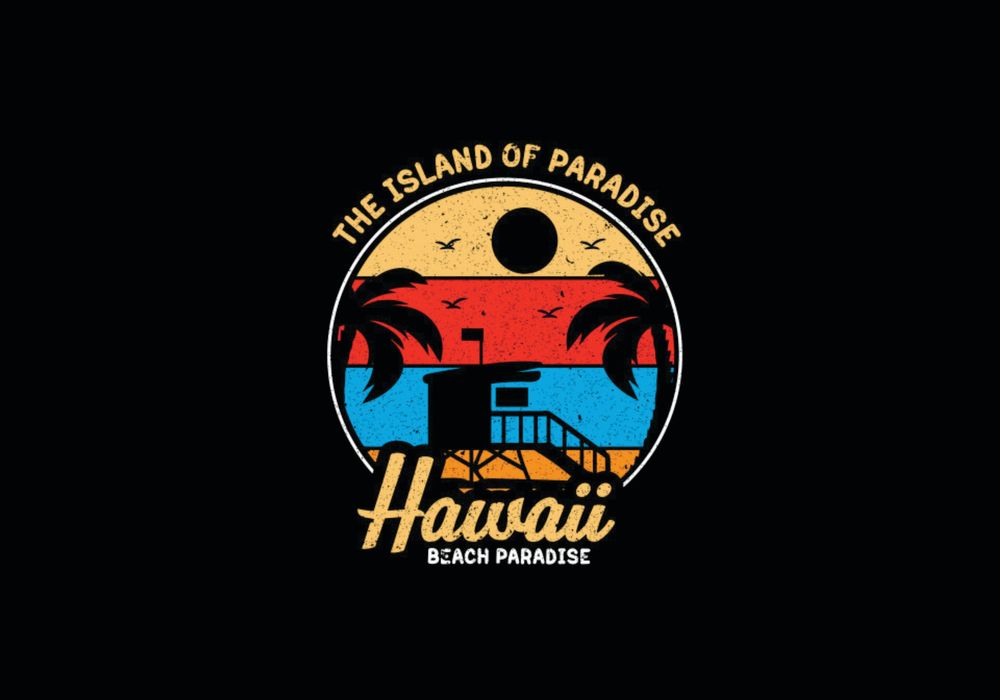 Creating a compelling company logo is key if you want to promote your shirt printing business. Vibrant and colorful t-shirt logo ideas can look good from afar, especially on plain-colored shirts. Bright and colorful logo designs have life, energy, and personality. If you have playful and energetic branding, colorful logos will suit your business. Check out this simple yet beautiful example of a tropical and colorful logo.
6. Line Art (Dossier Blog)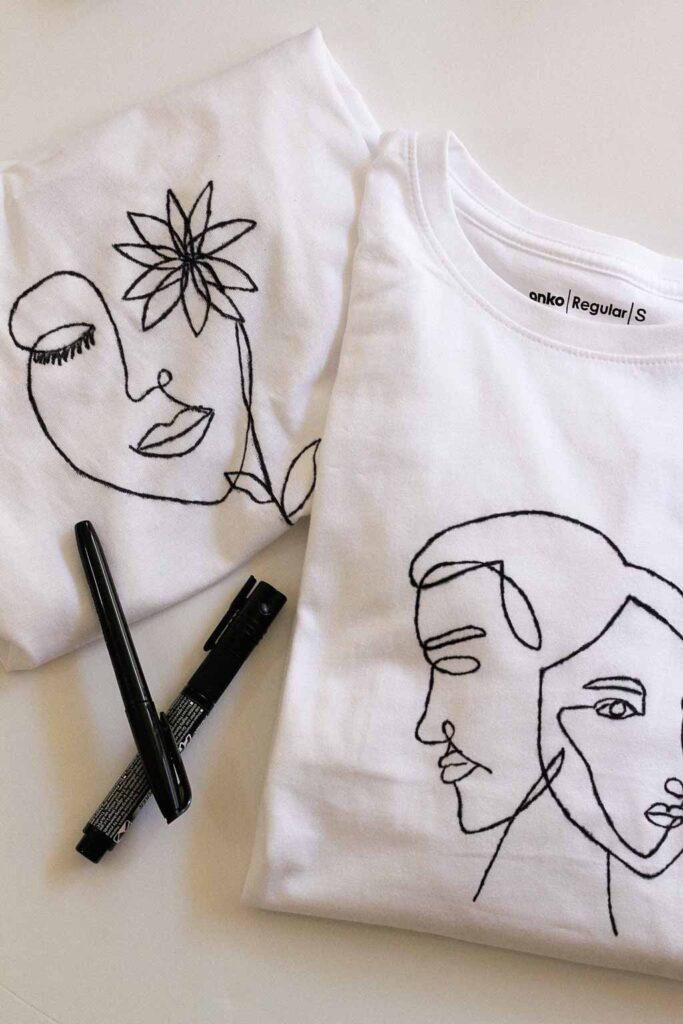 Line art t-shirt logo ideas for your shirt printing business are exceptionally unique and eye-catching designs. They have a simple and straightforward appeal that enables people to identify your brand, provided that the logo is meaningfully created. The minimalist line art style also looks good on almost any medium, such as business cards, websites, or apparel.
7. Icons (Dribbble)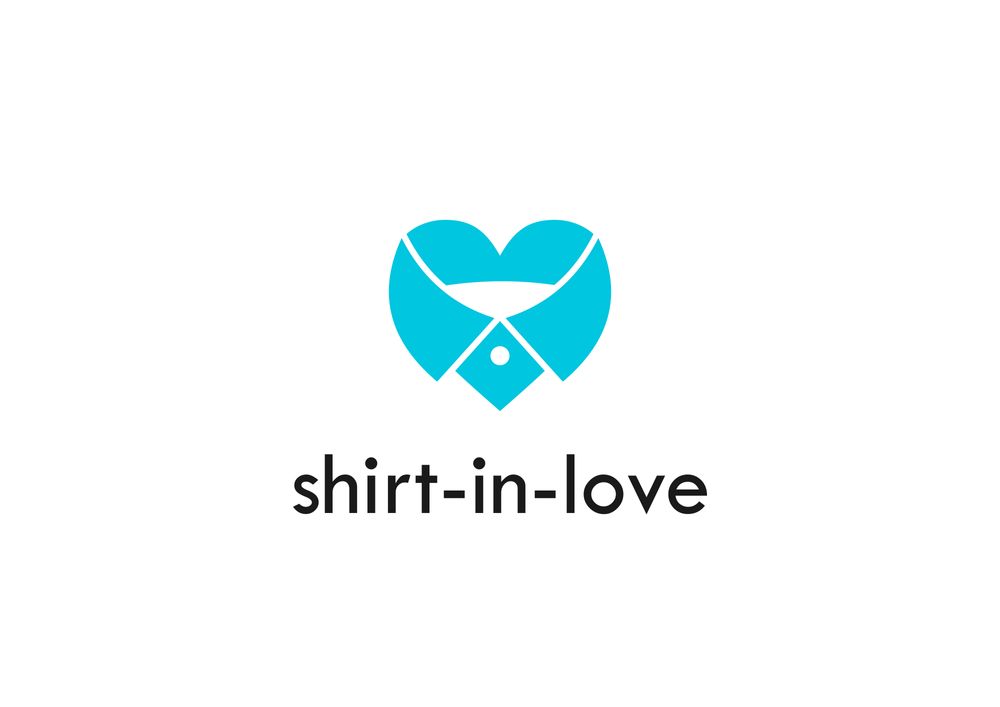 If you're representing a t-shirt printing business, then icons are one of the best ways to tell customers just that. Selecting the right icon that best symbolizes your business is key to making the logo memorable. For instance, this example showcases a shirt in the shape of a heart. Any person would instantly determine that you're selling shirts for business.
8. Simple Symbols (Looka)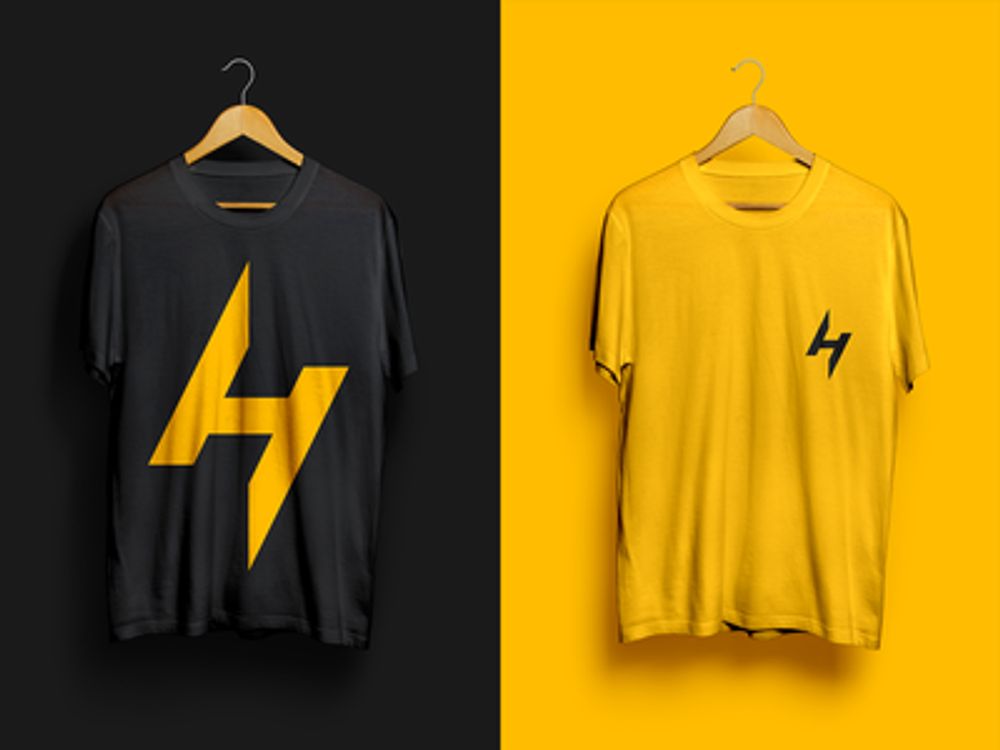 You may also create a sense of mystery when creating your t-shirt logo design. Some brands choose the most cliche symbols. However, you can put your own twist on your logo design by selecting the proper icon and providing various meanings. Here's an example from Looka of a logo that looks like a bolt of lightning and the letter "H."
9. Abstract (Adidas)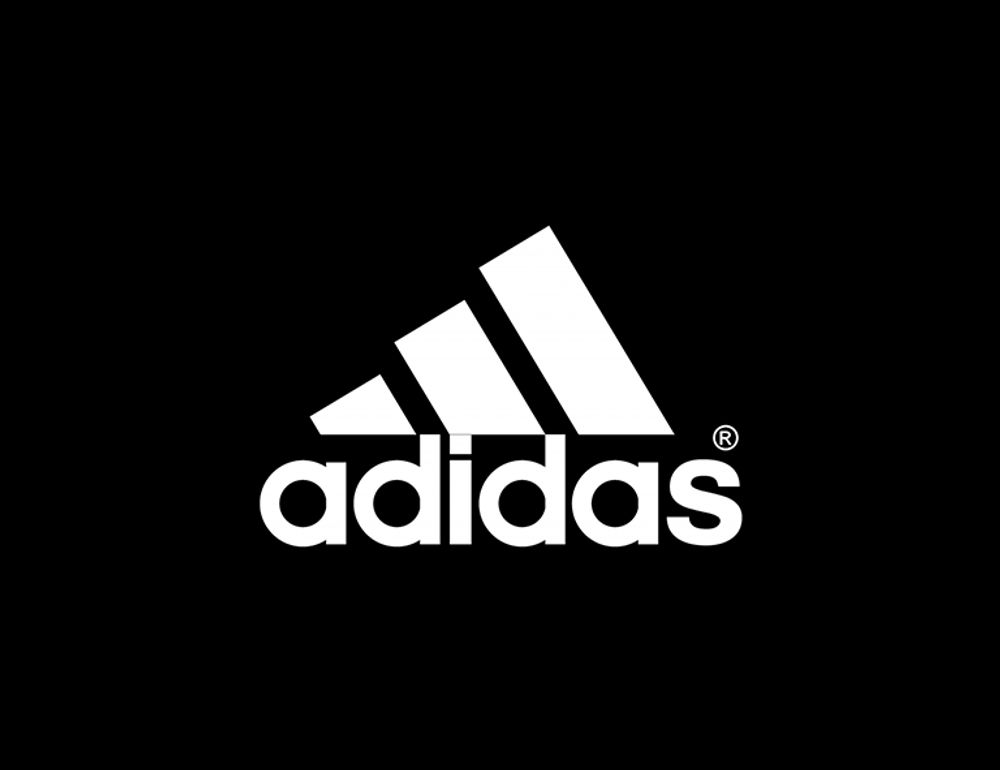 Abstract logos are in these days because they're compelling and non-cliche. One of the best examples of abstract logos is the Adidas icon. It's simple yet communicative. It contains three lines that look like a shoe. When integrated with significance, abstract logos can stand alone even without your company name.
10. Geometrics (Etsy)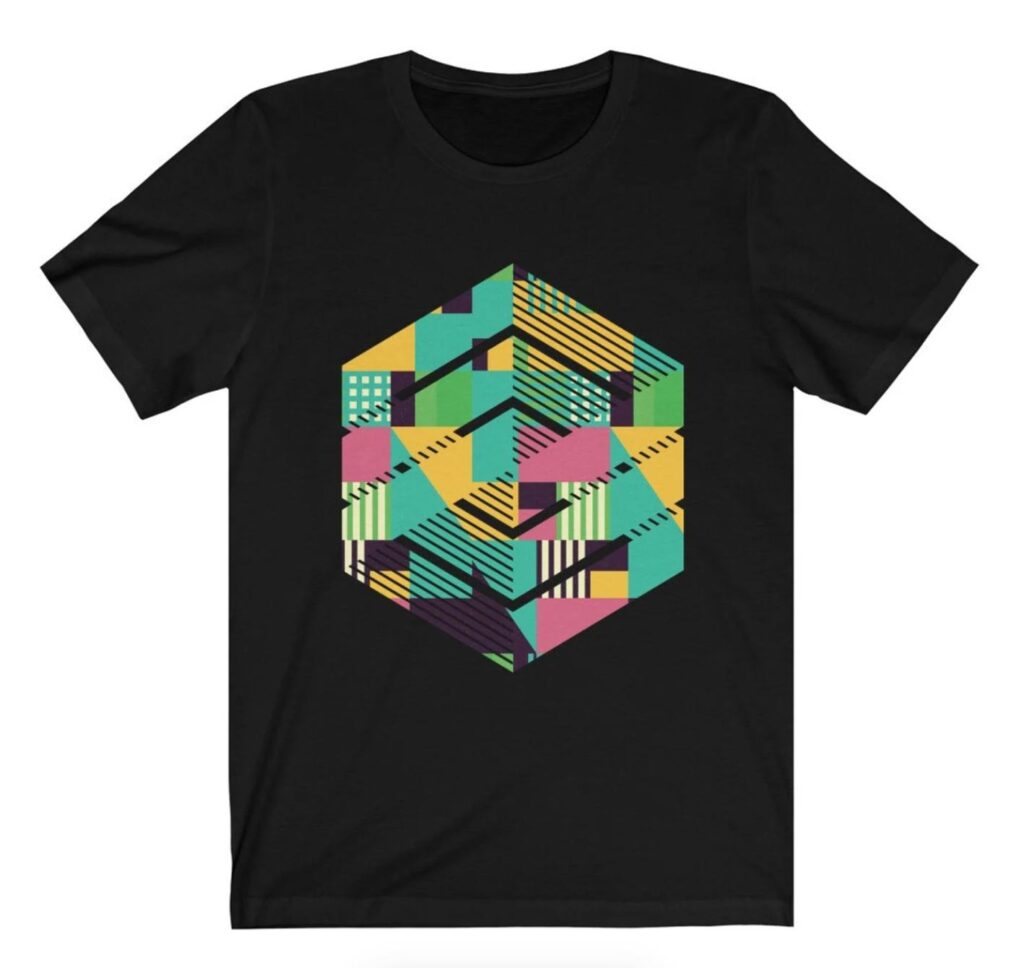 Geometric logo designs involve free-form concepts, curves, lines, or shapes. This logo idea is also another cool and impactful way to stand out from the competition. Geometric logo ideas are more modern looking, which fits printing businesses relatively new to the industry.
11. White Space (LogoDesign)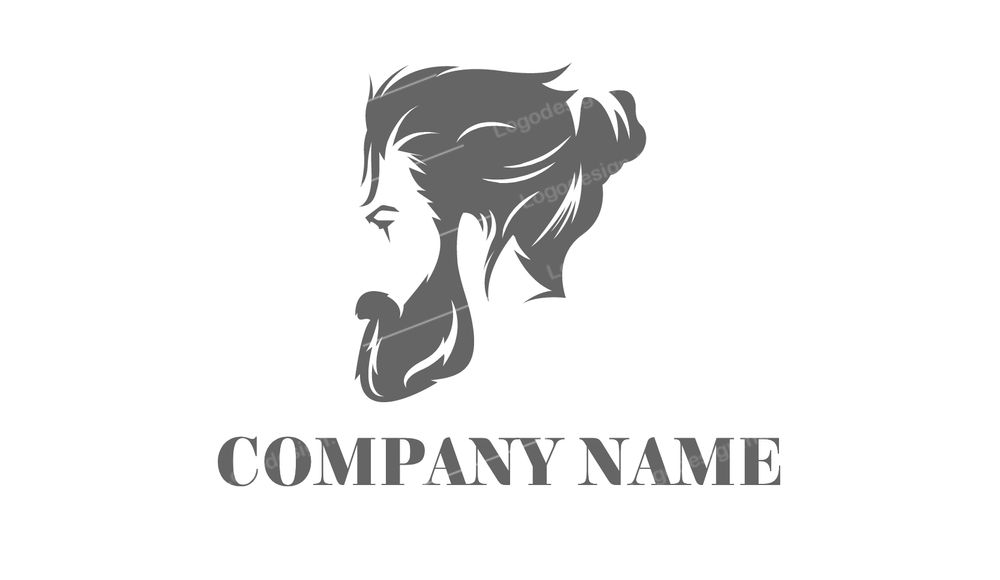 Negative space or white space is another logo design trend that brands use. Check out famous logos such as Toblerone, FedEx, or the World Wildlife Foundation. They all utilize white space to make their logos more interesting. Plus, you'll see that there are hidden meanings in their logos. Here's an example.
12. Decorative (Penji)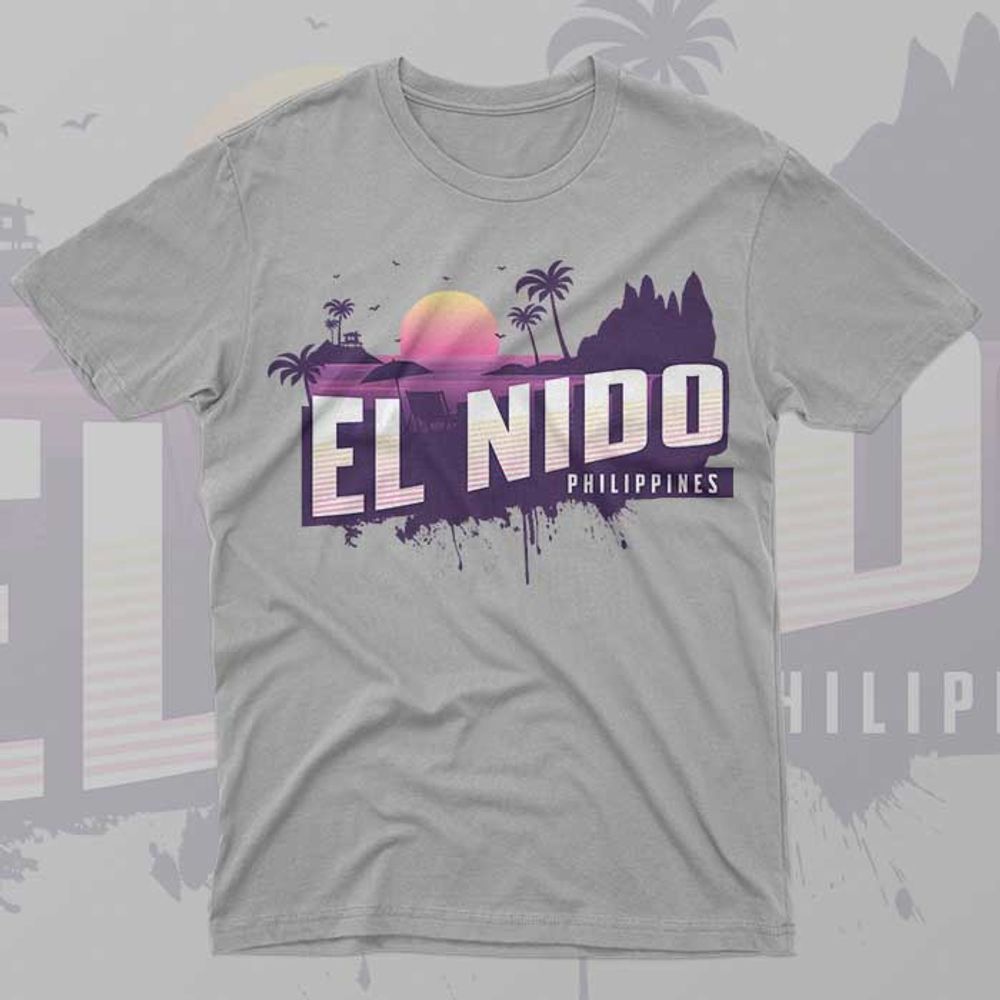 You may also opt to go all-out in making your t-shirt logo design by making it colorful and decorative. Include decorative elements that match your brand's personality. For example, if your location is on a tropical island or area, you can include trees, mountains, or the beach. Here's an example from Penji, an on-demand graphic design company that offers unlimited designs for a flat monthly rate.
Eager to try an unlimited graphic design service? Penji's 30-day money-back guarantee lets you request as many designs and revisions. Sign up risk-free here.
13. Unique (99designs)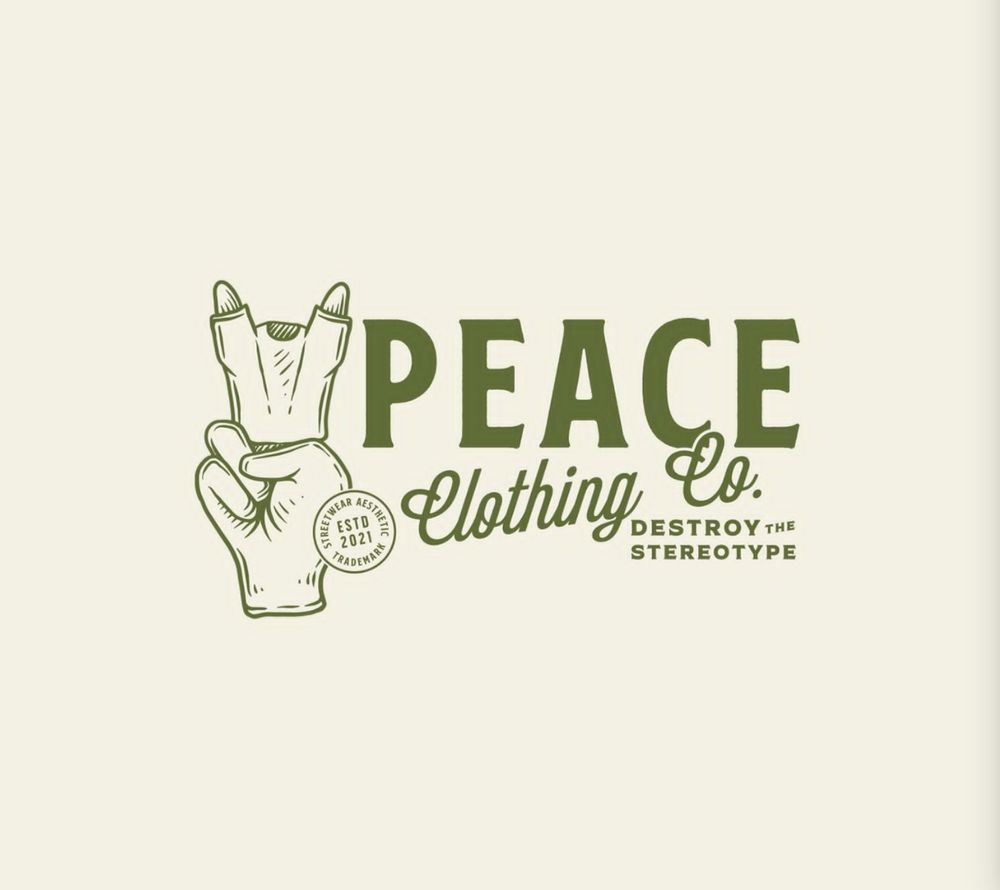 People remember unique logos. Here's an example of a clothing company with one of the most interesting logo designs. It's an image of a hand in a peace sign, with a shirt over the two fingers. It symbolizes the company name and the clothing business.
14. Emblems (VectorStock)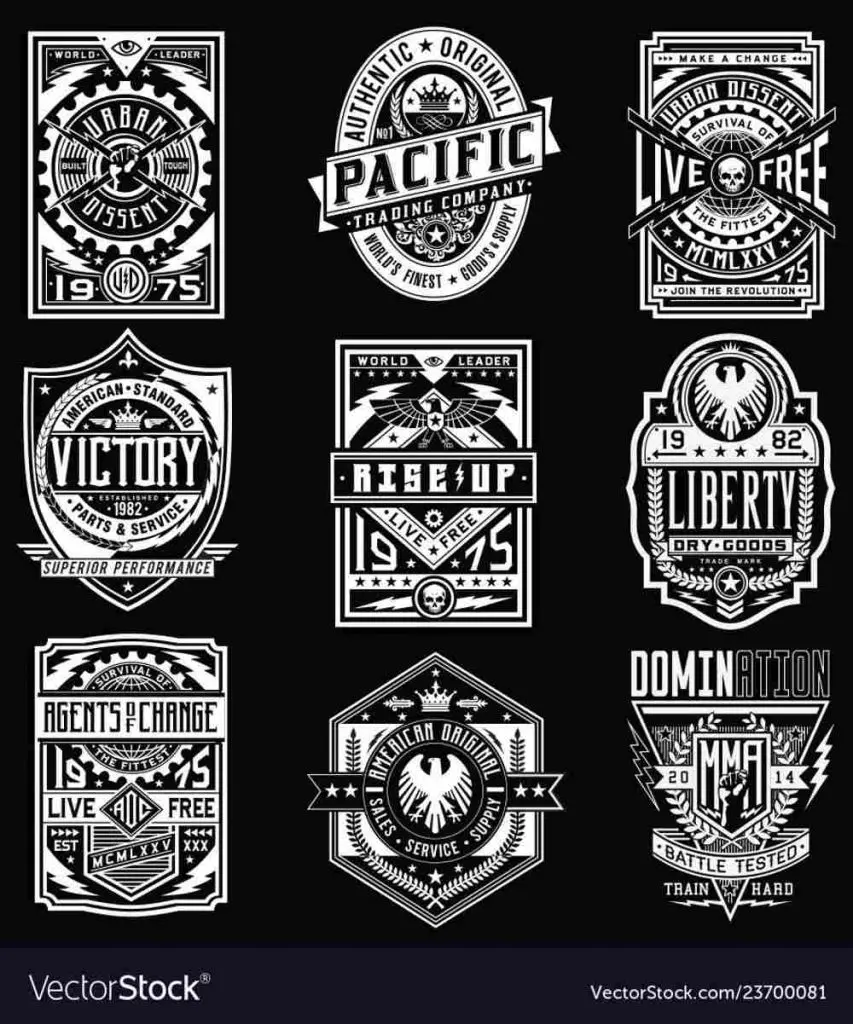 Emblem t-shirt logo ideas are also excellent when printed on your shirts or online assets. However, creating emblem logos means you'll have to think about the essential elements while eliminating unnecessary ones carefully. Since you'll be working with a small area, cramming various design elements might complicate your logo.
15. Typography (CustomInk)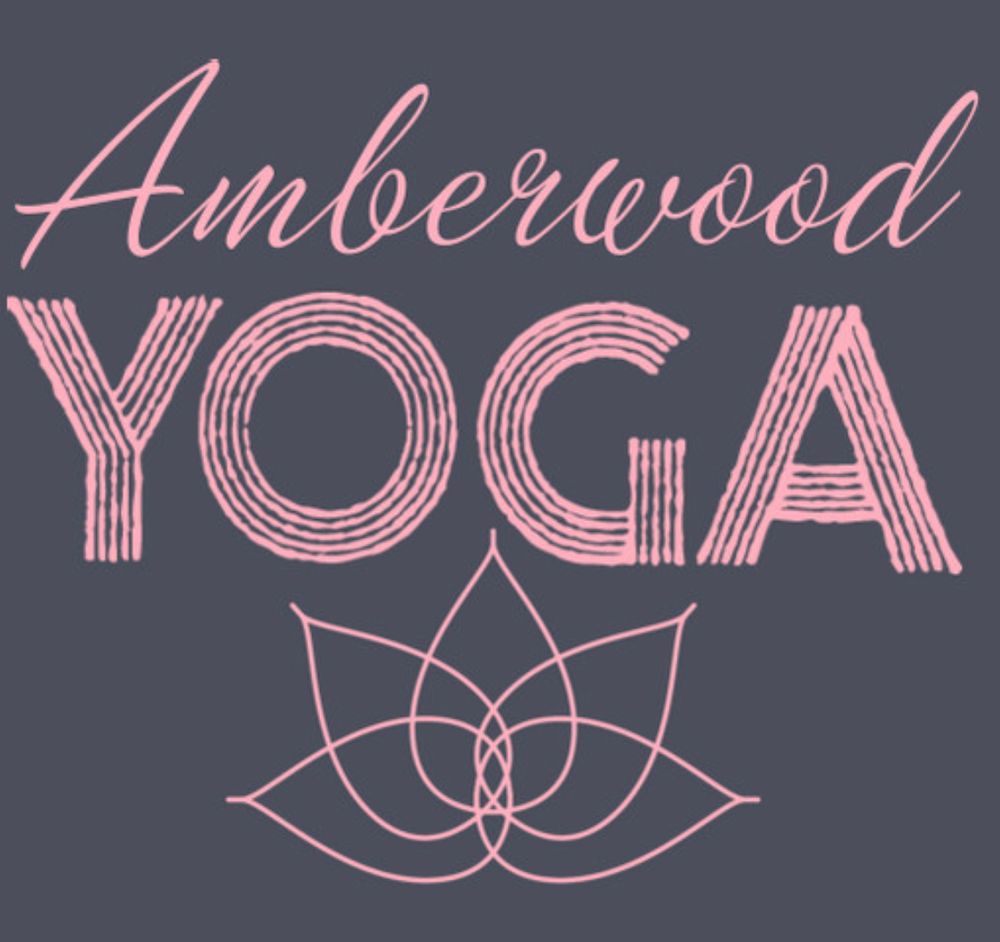 Typography is also another popular choice for a t-shirt printing business. Selecting the most appropriate typeface is vital to ensure readability. Also, combining cool fonts involves carefully choosing complementing typefaces, so the overall design is cohesive. You may also pair the typography with symbols or icons. But most typographic logos can stand alone as well.
16. Cute (Penji)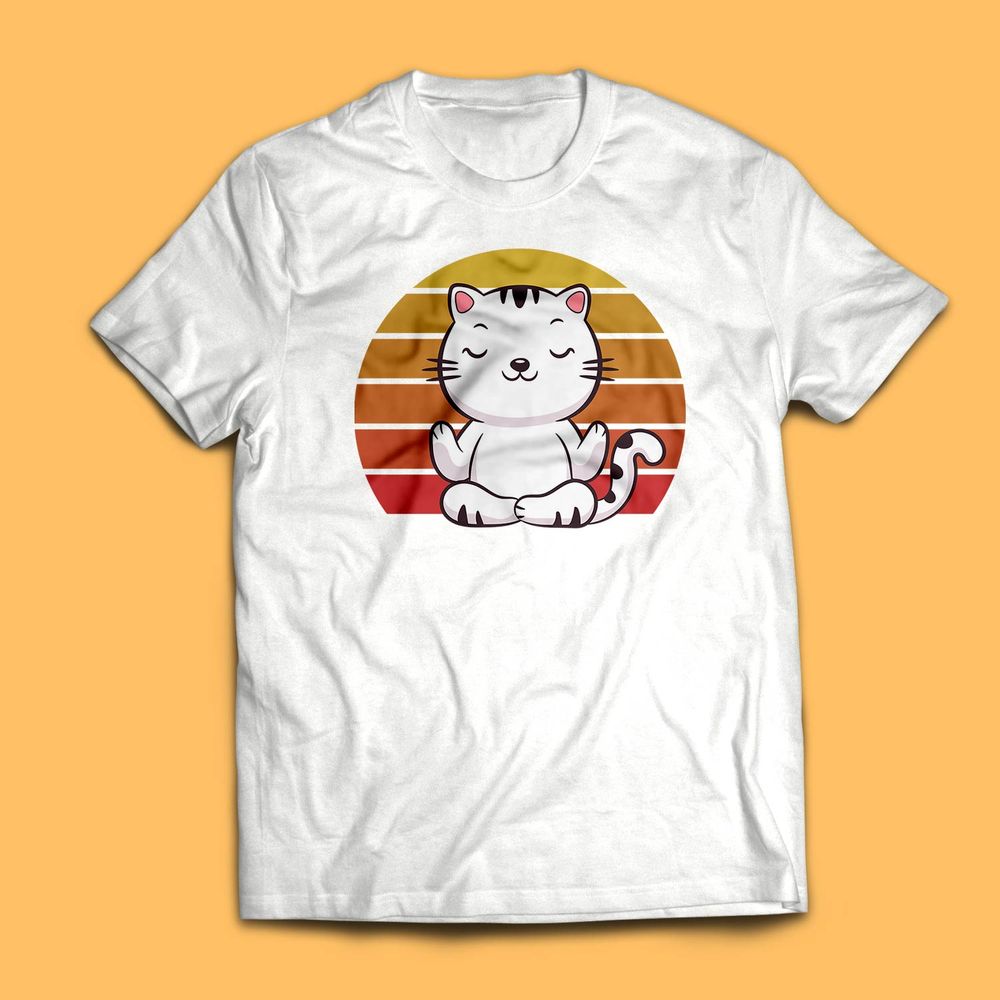 Nothing is more appealing than a t-shirt logo design that's cute and playful. Cute logos can amp up your brand identity if your branding leans more toward the casual and funny side. Plus, cute characters or animals will definitely be a hit.
17. Sophisticated (The Golden Fleece)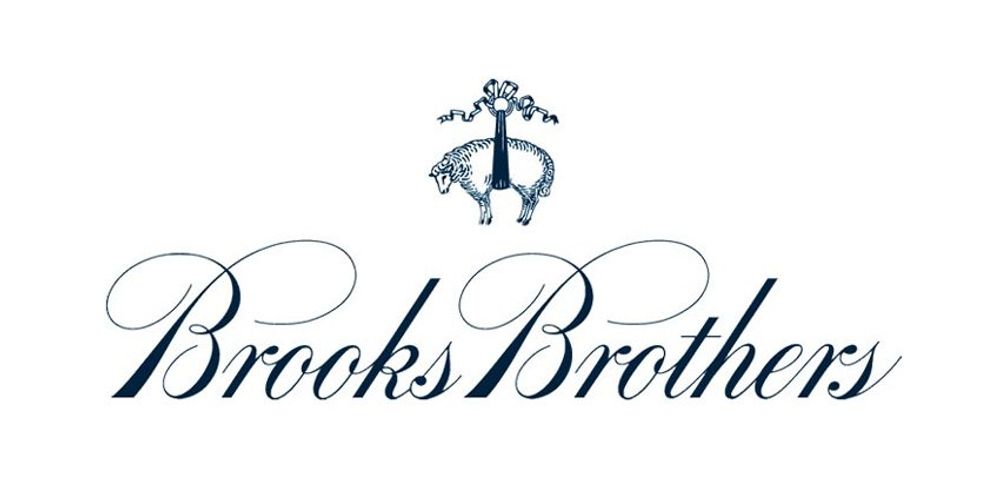 If you're looking for a more sophisticated company logo, try combining script typography with a symbolic icon. This example shows you the clean logo concept, screaming with elegance and class.
18. Black and White (EnvatoTuts+)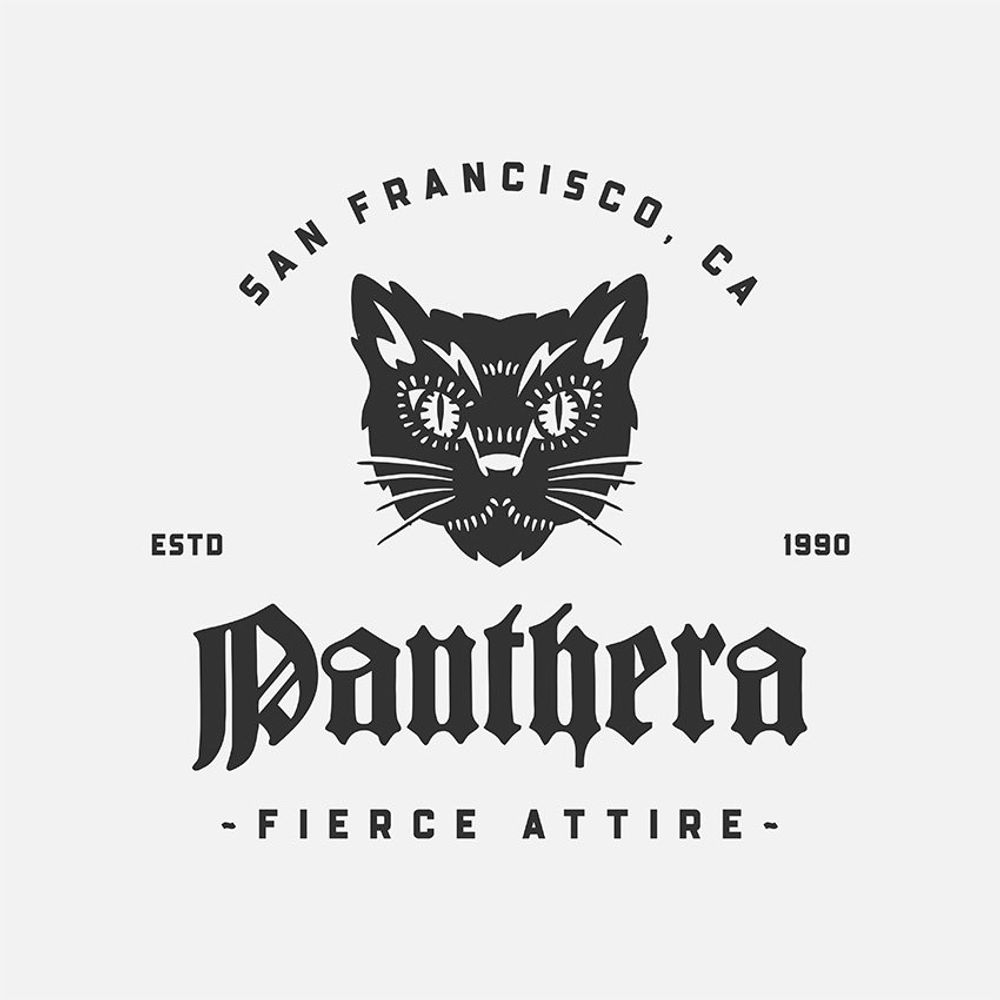 You may also get rid of the colors on your t-shirt logo design. A black-and-white combination never goes out of style, regardless of what industry you're in. Black-and-white t-shirt logo ideas can be printed or displayed on any plain solid colored background.
19. Minimalist (Penji)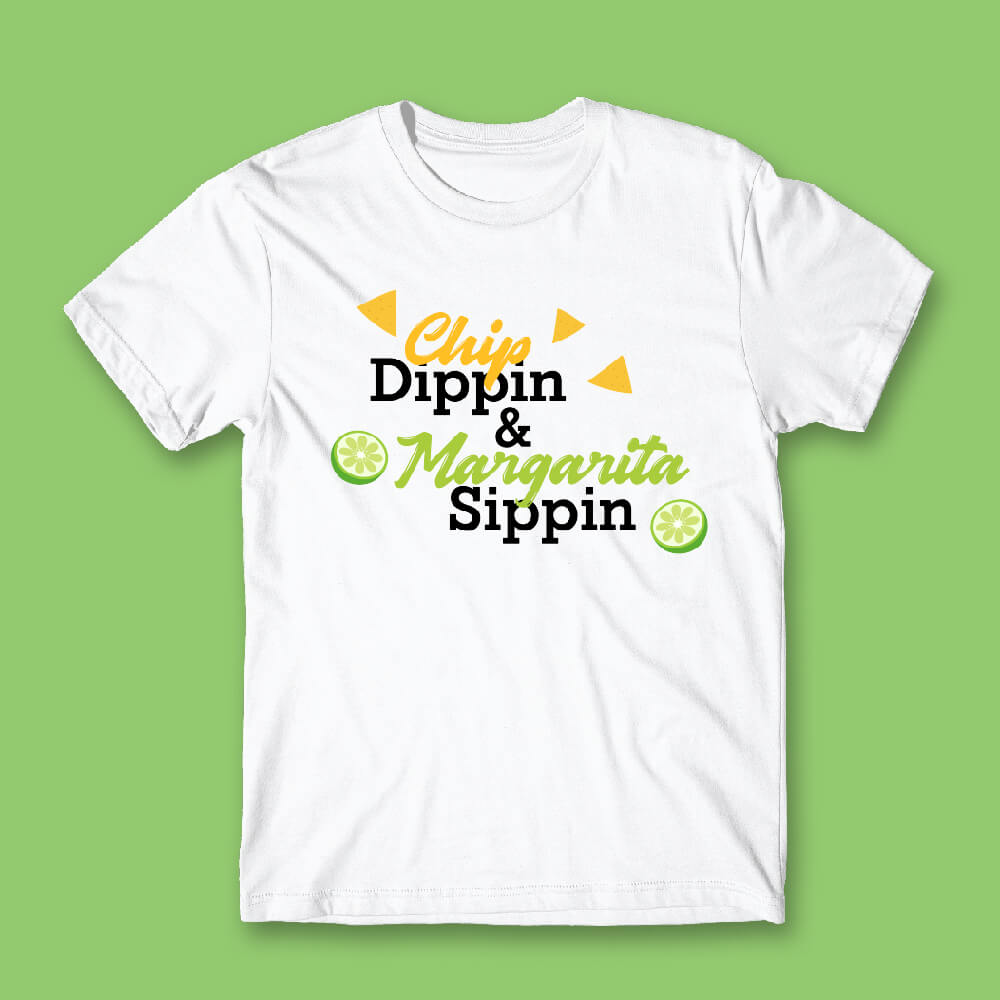 One of the most crucial principles in logo design is simplicity. The less is more principle should be applied to your logo creation. And this is why a minimalist logo design helps you achieve a simple yet impactful company logo. Check out this example from Penji that conveys the brand message straight up!
20. Symbolic (Penji)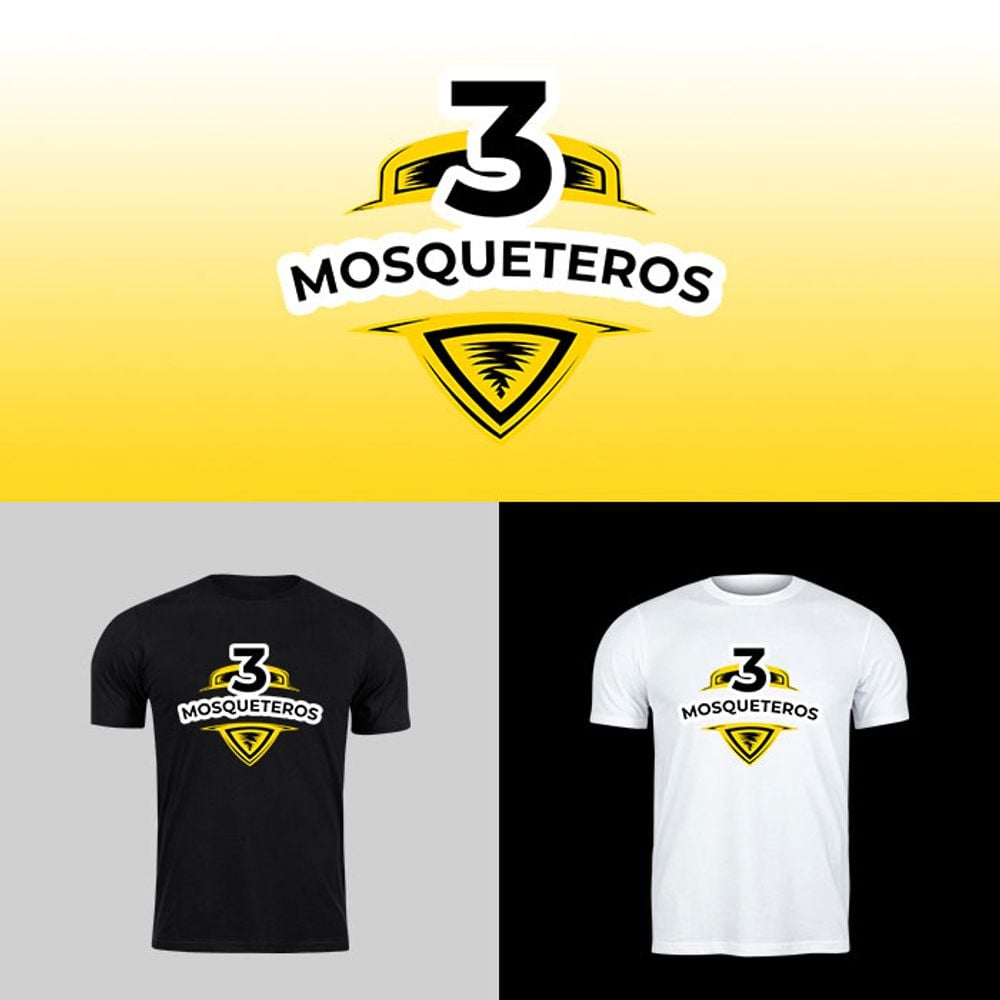 A company logo that tells the history behind the brand makes people remember it more. For instance, this logo from Penji is uncomplicated. However, you can see the story behind the logo through the company name. The number "3" probably represents how the brand came about and that it relates to the famous Three Musketeers.
If you want this logo from Penji, check out some of our logo samples here.
Conclusion
Now that you're equipped with many t-shirt logo ideas, you can now start creating your own. It's best to let the experts handle the logo creation. After all, your company logo is your best business asset that will last for years.
Work with professionals such as our graphic designers at Penji. You can request unlimited logo designs and t-shirt designs for an affordable fixed monthly rate. Plus, you may even use your Penji subscription to request other designs such as business cards, flyers, billboards, stickers, animated graphics, or even web and app design. Sign up now to avail of a limited special promo that slashes 15 percent off your first month!