It's tough starting a small business. After setting up shop, small business owners take a pounding from the cut-throat competition. Going the extra mile for customers will get you ahead, which is how small business promotional items can help you.
Look for unique giveaway ideas so your small business stands out. Here are 13 kinds that will gain you more customers. These promotional items for small businesses are also custom-designed by our expert graphic designers at Penji. We're giving away 15 percent off to get you started on promotional item designs, so scroll until the bottom!
1. Mini flashlight keychain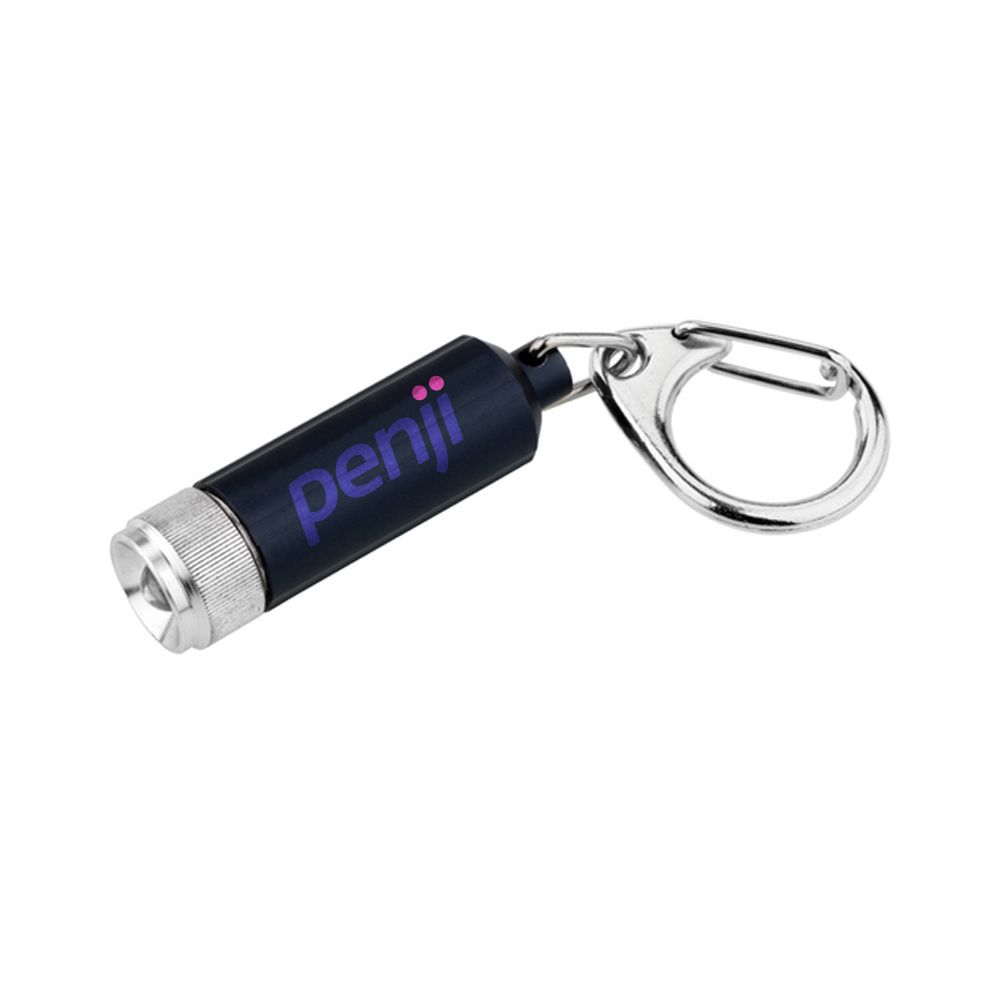 What could be more useful than giving your customers a mini flashlight? And the best part is it's also a keychain. This item isn't only practical, but it's also very compact and convenient to carry around. Nothing is sweeter than form and function.
2. Mouse pad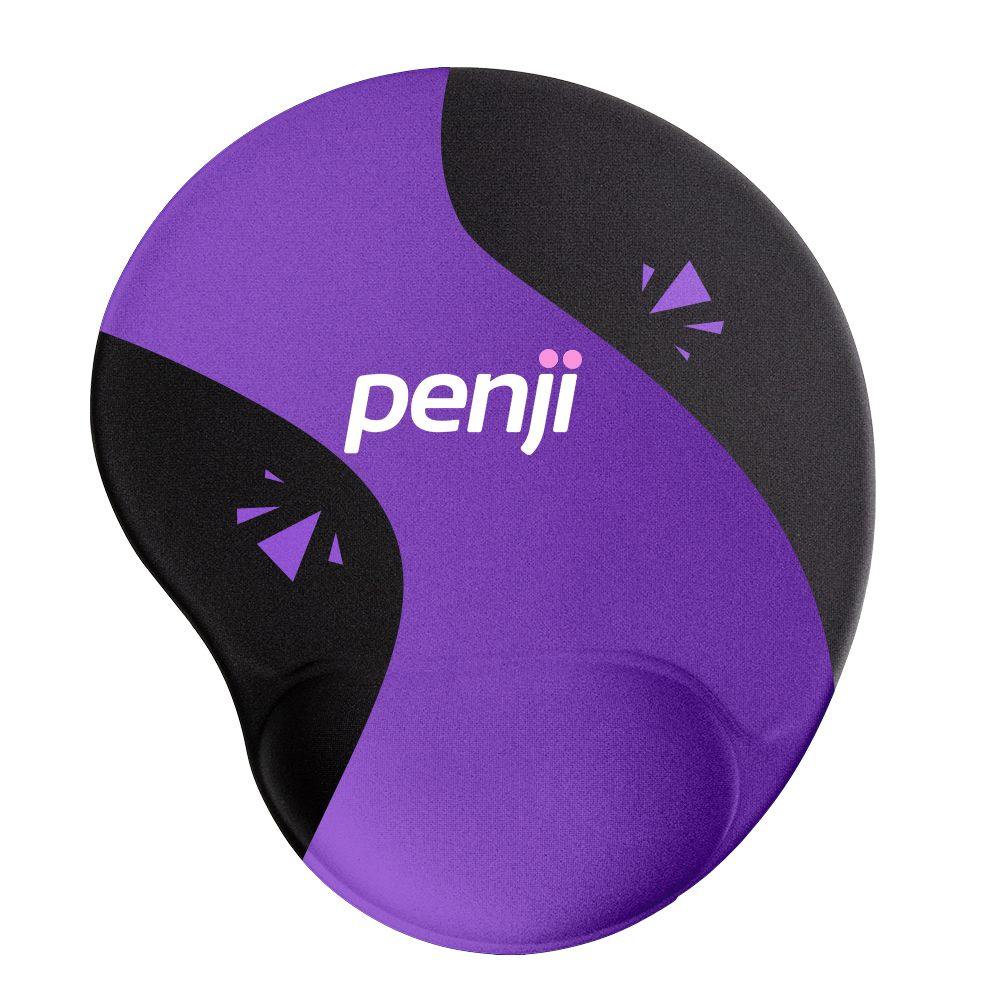 A mouse pad is a unique yet useful small business promotional product. And the upper hand of choosing this item is you have a huge canvas to play around with in terms of design. You can unleash your creative juices when thinking of a mouse pad design because of its size. Put your logo, your tagline, or even a fun graphic.
3. USB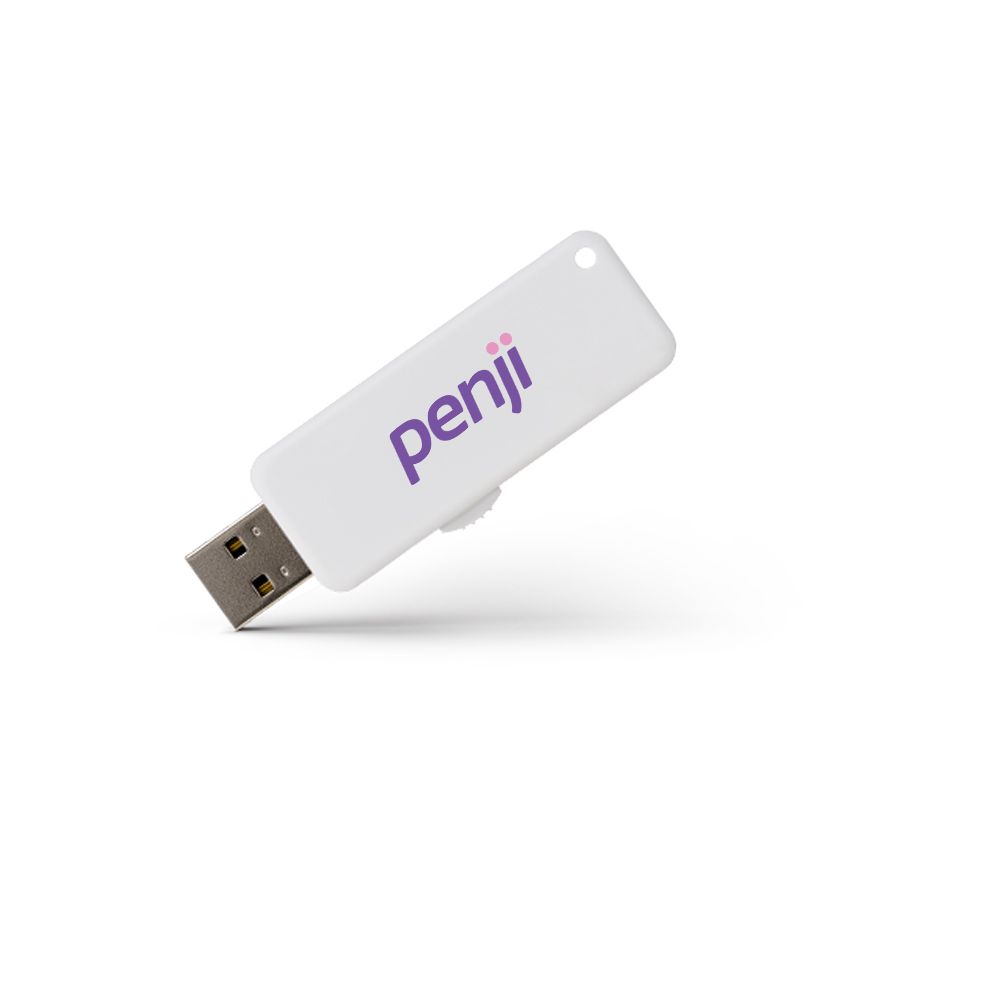 From convenience to function, you're ticking all the boxes with a USB giveaway. Although cloud-based storage services may seem to take over, people still find many uses for a USB. Plus, they keep it for as long as it's working!
4. Tote bags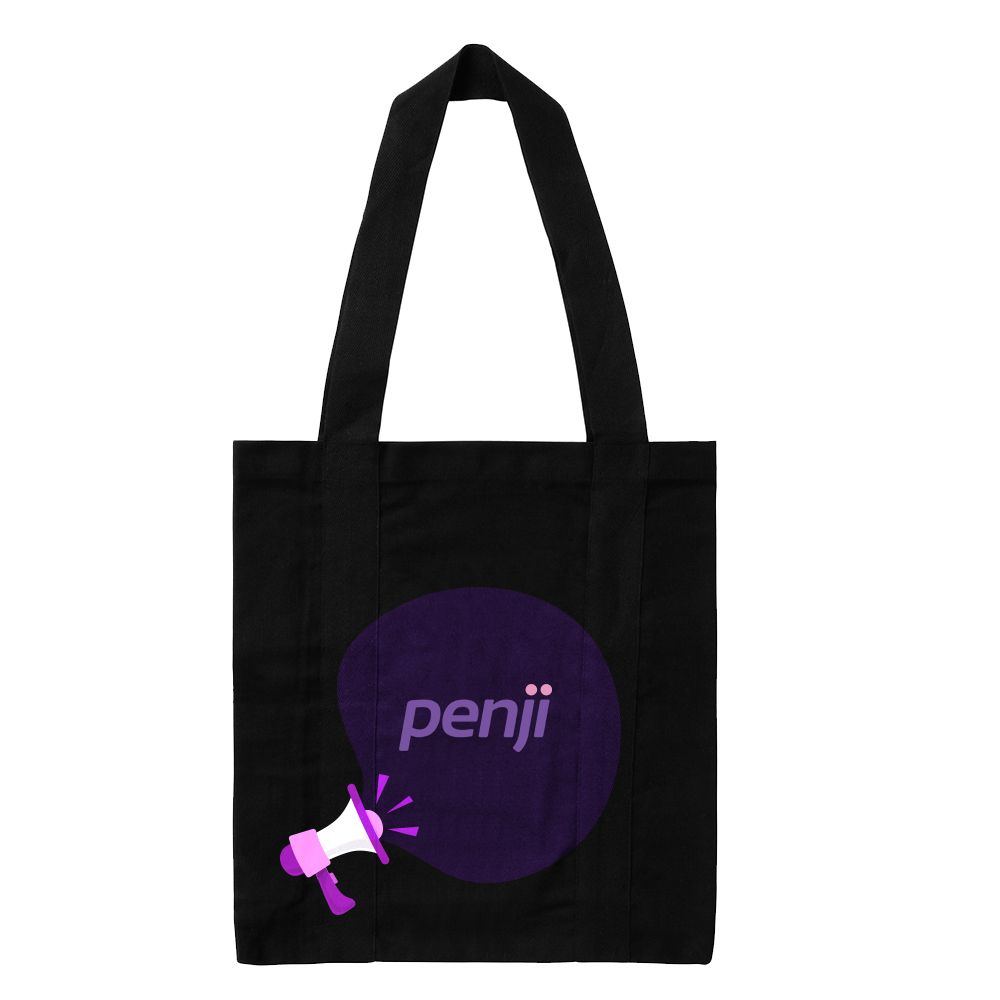 Considered a popular promotional item for small businesses, tote bags are probably the cheapest item on this list. However, choose a durable material for your tote bags as customers might make it their go-to. And don't think you can only market this to women. Contrary to popular belief, more and more men use tote bags because of their simplicity and convenience.
5. Apparel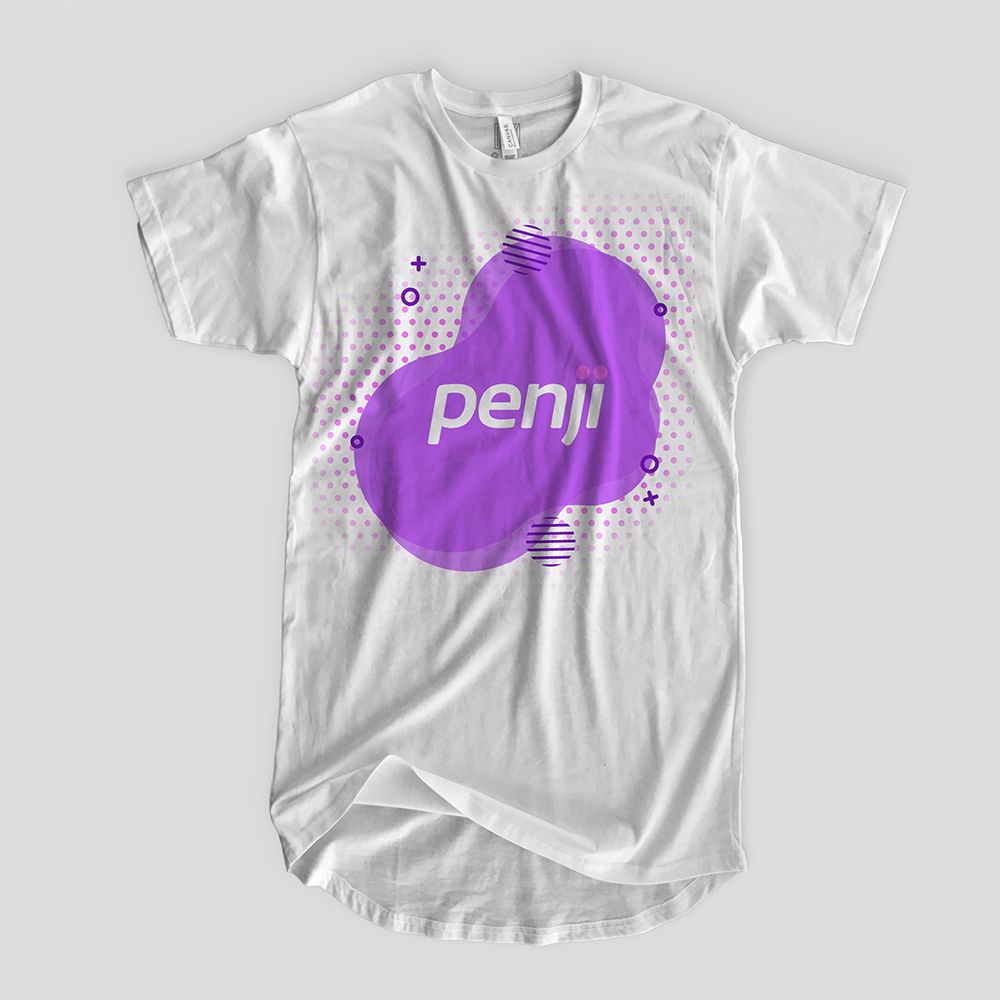 If you want a versatile promotional giveaway, go for apparel products. The upper hand of choosing this type is that you can work with various apparel items such as shirts, caps, bandanas, jerseys, and more. Plus, customers will likely wear your merch if it has a killer graphic design.
6. Health and fitness products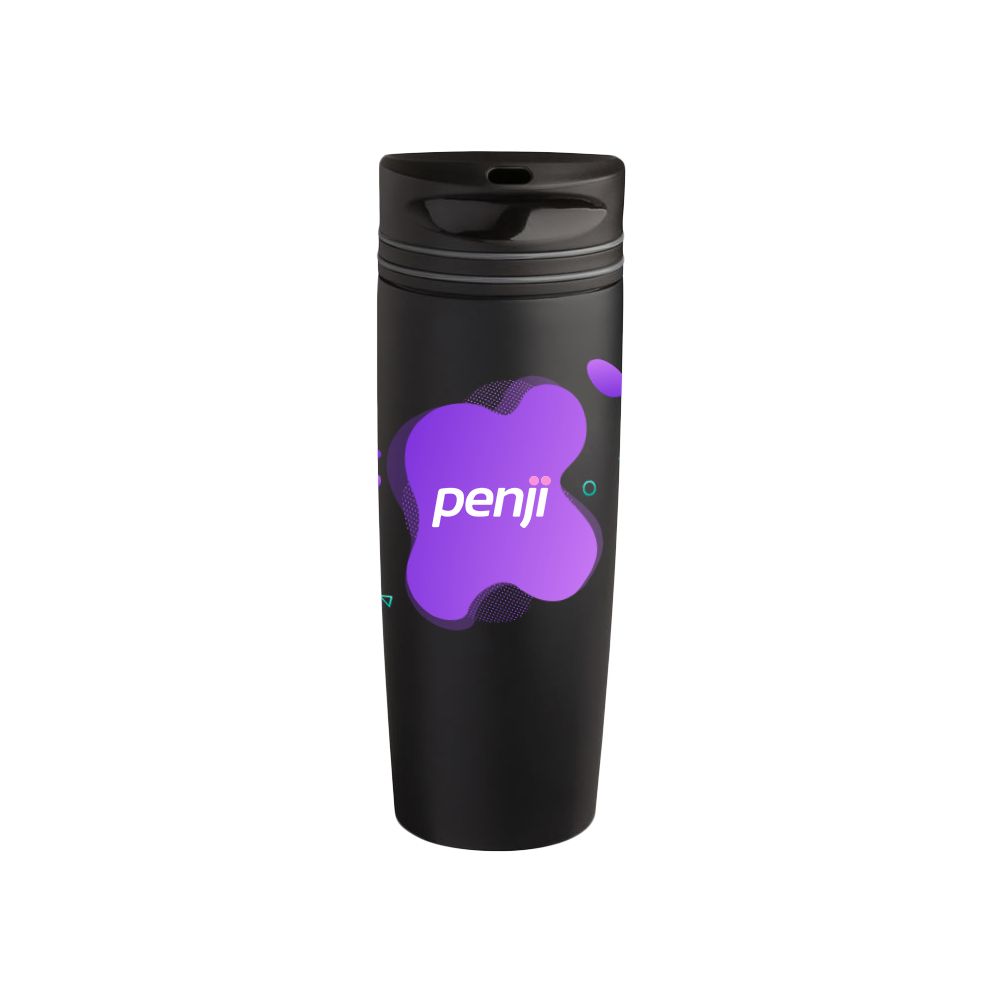 Since the pandemic, many have done a complete lifestyle overhaul to stay fit and healthy. We will definitely see a boom in the health and fitness industry in the next few years. You don't have to choose a product that will break the bank. This simple water bottle does the job and is a good canvas for your company logo.
7. Koozies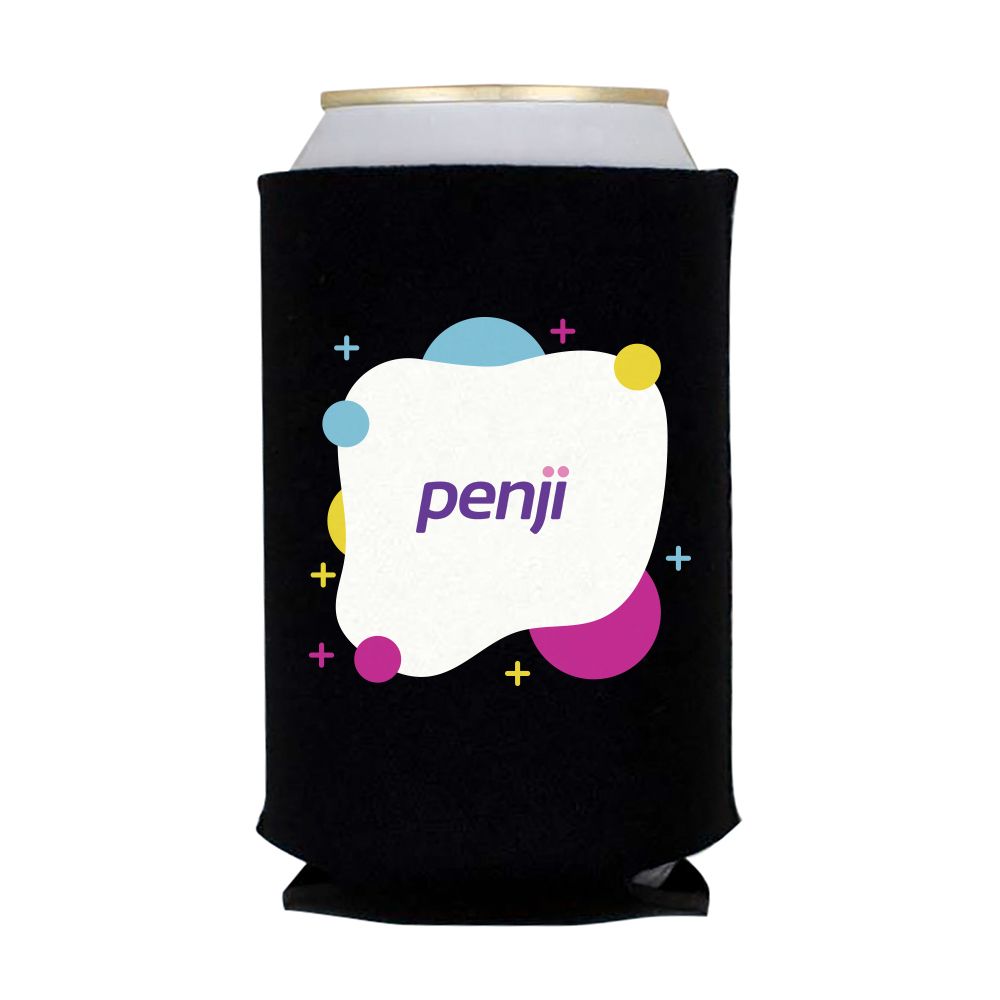 Koozies are exceptional and uncommon promotional items. Consumers will also find value in koozies as these can keep their drinks cold. Plus, koozies can be easily custom-designed and convenient enough to stow away when not used. Cheap and unique small business giveaways like this let you gain an advantage over competitors.
8. Wall clock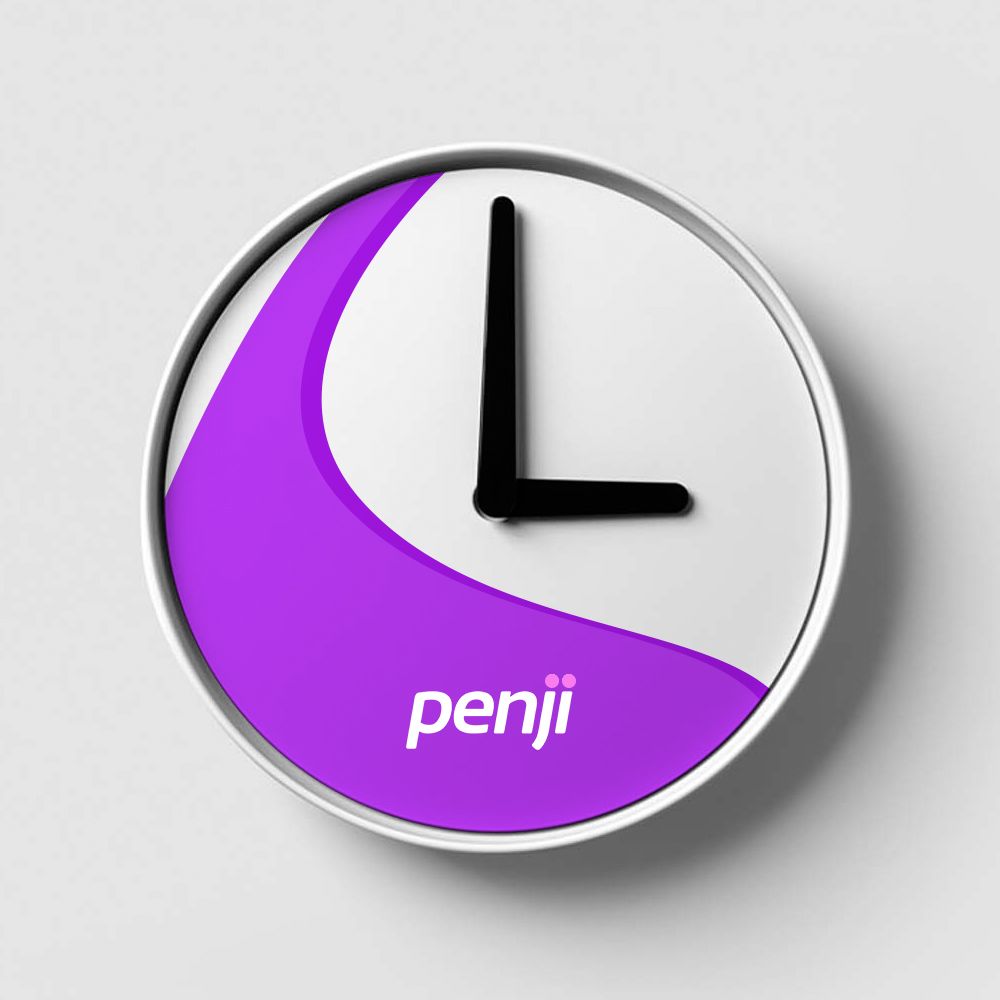 A wall clock might be relatively more expensive than the other items on this list. But how about giving this to only your high-value customers? You can find an ordinary wall clock for as low as $9 on Amazon. Plus, ordering in bulk might even cut the price down. Then have the clocks custom-designed by Penji. You can try our 30-day money-back guarantee by signing up or get a 15 percent discount. Link at the bottom!
9. Touch Tool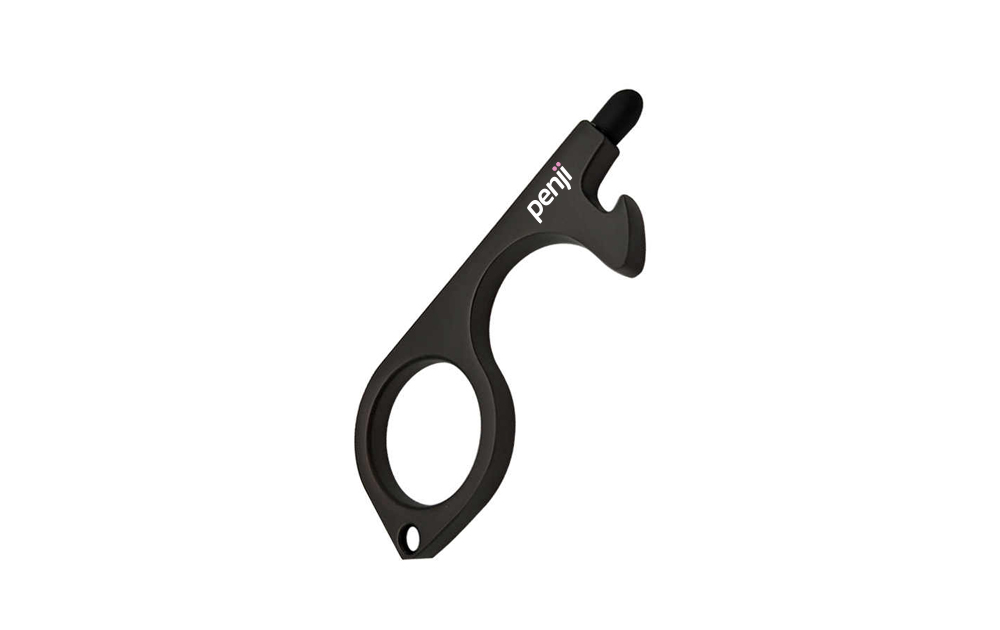 A touch tool is one of those items that gained popularity during the COVID-19 pandemic. It's a tool that lets people push buttons, grab door handles, and do other tasks without actually touching those germ-laden surfaces.
10. Collapsible Coffee Cup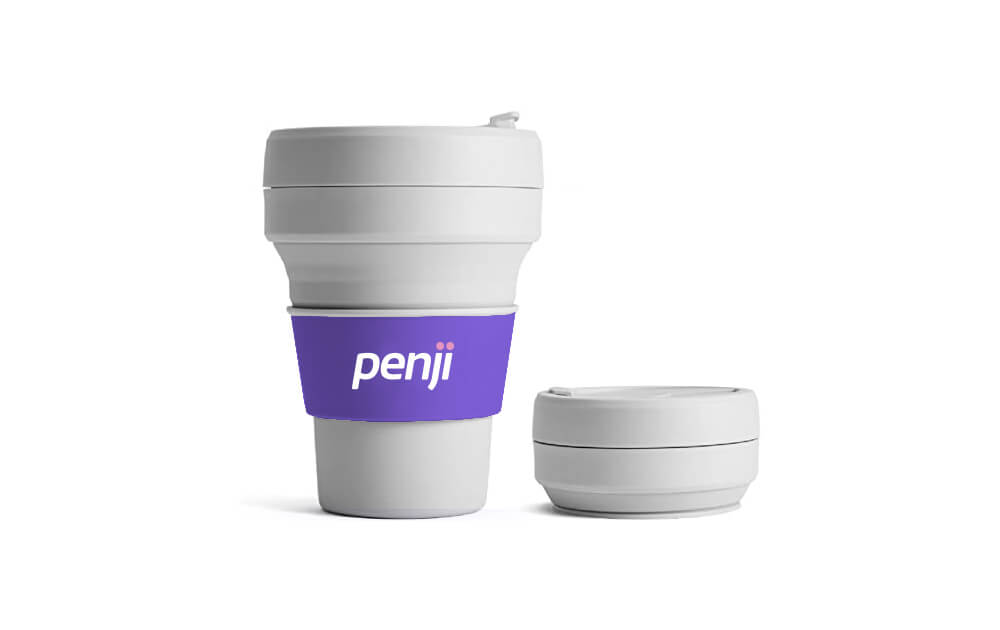 According to EarthDay.org, we use up to 16 billion disposable coffee cups yearly. And though coffee cups are made of paper, the inner plastic laminate makes the cup non-recyclable. If your brand is an advocate for sustainability, this is a spectacular marketing merchandise idea. It's portable to carry around, and people will most likely use it every few hours.
11. Phone Fan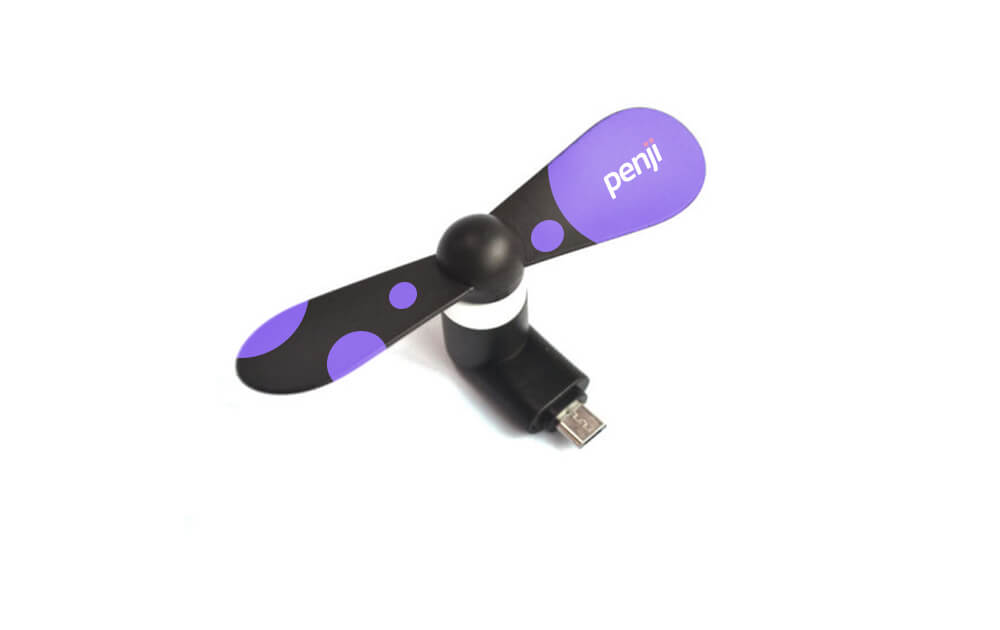 Portable fans have literally become a cool accessory over the past few years. This mini portable USB fan could be handy during those hot summer days. All they have to do is grab their phone and plug the USB fan. The only drawback is it's going to be tricky to design it due to size. Work with the experts to ensure small doesn't always mean boring.
12. Multi-tool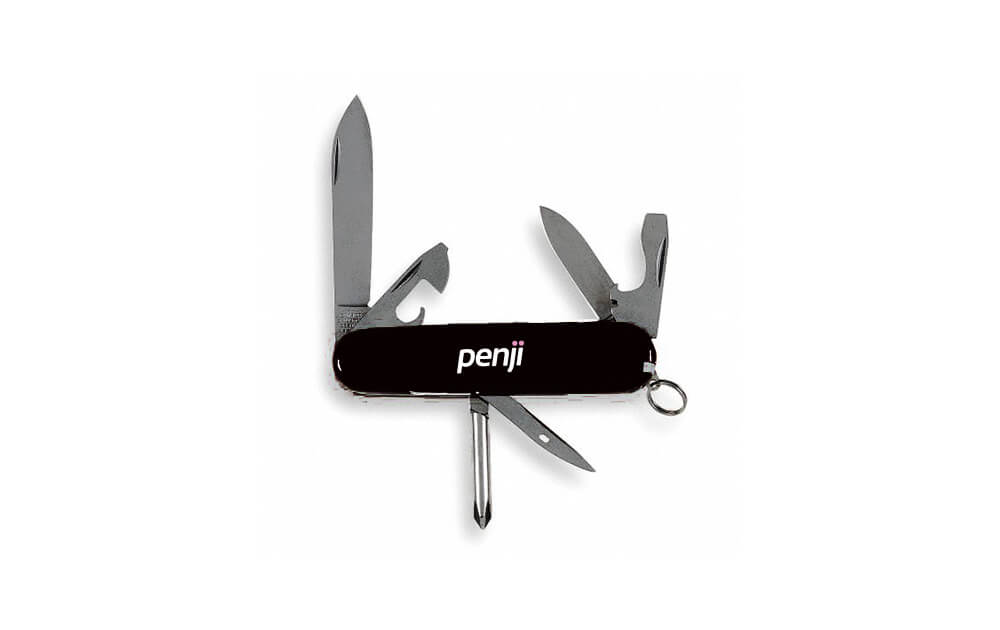 A multi-tool could be an excellent promotional item idea, especially if your target audience is the male demographic. This could be in the form of a Swiss army knife, a survival card, or a foldable pocket survival tool. Try considering this item if you're in the sports, fitness, or outdoor industry.
13. Charging Cables
Don't you hate it when your phone is out of juice, and you don't have a charger with you? Charging cables could be the hero that saves the day when people find themselves with a phone in hand and an empty batt. And because charging cords sets like this come in various types, they can be used for different gadgets and phones.
Using Penji to Design Promotional Items
To have your promotional items custom-designed, work with graphic design experts. Penji offers unlimited graphic designs at a fixed monthly rate. When you subscribe to Penji, you will also gain access to a user-friendly design platform. This is where you can request a design, ask for revisions, and download the file. Here's how:
1. Create a new project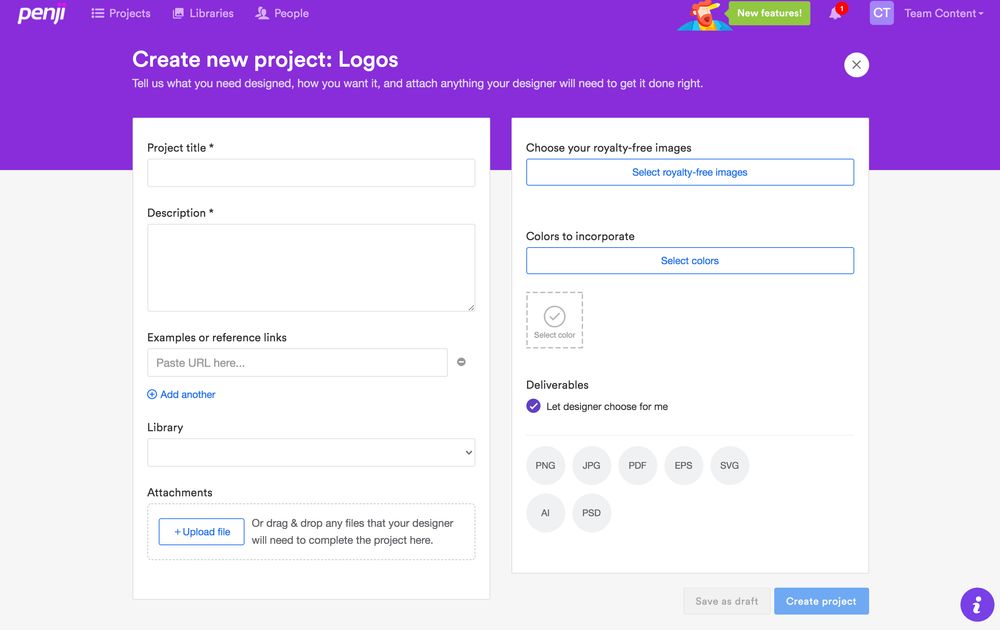 Create a new project by logging into the Penji dashboard. Select from the list of design categories, or request a custom project. Fill out a design brief form indicating all the design details and ensure that it's thorough and concise.
Clear communication is vital to make for an excellent design outcome. Depending on your chosen plan, this bespoke design platform lets you add up to 10 team members to collaborate on projects.
2. Review and revise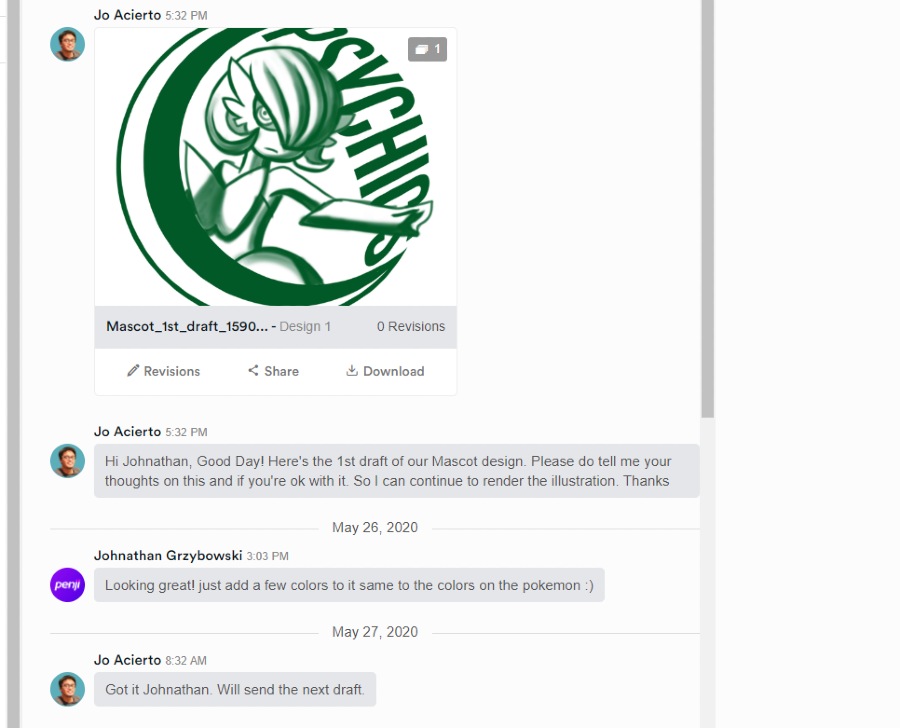 One of the best benefits of subscribing to Penji is the fast turnaround. Expect the first draft in 24 hours. For more complex projects, it may take up to 48 hours.
If you're not happy with the design, you can ask for as many revisions as possible. Click on the design and type your comments in the pop-up box.
3. Download source file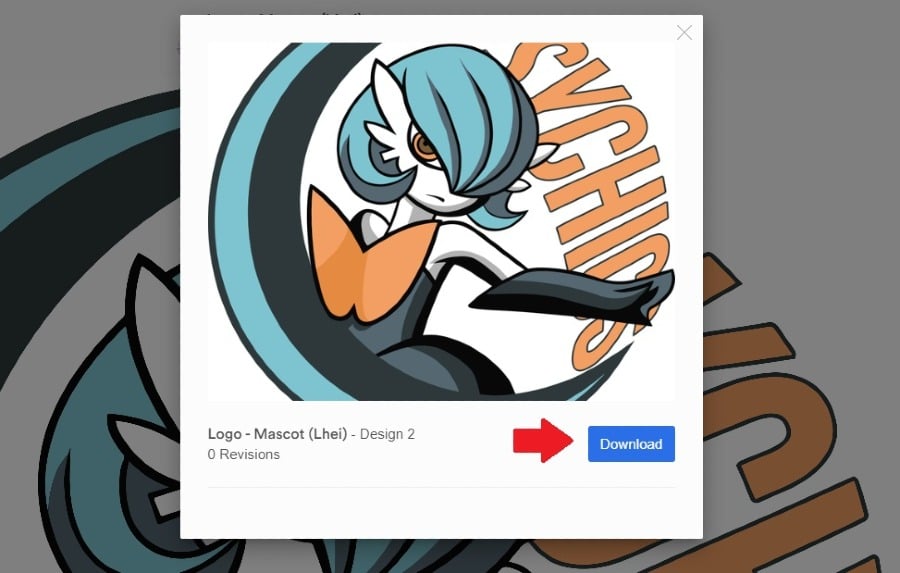 Once you're 100 percent happy with the design, download the source file from the platform. It will automatically save to your computer. Subscribing to Penji means owning all rights and licenses for all designs created. This ensures you can use all designs commercially without risking copyright.
The Bottomline
Giving away promotional items is an affordable and impactful method. But the trick is creating designs that evoke emotions and influence purchasing behaviors. Work with graphic designers at Penji to ensure all your small business design needs are taken care of.
Subscribe now and get this 15 percent discount on your first month!