Here's a scene – you're walking on the street and someone starts handing out free promo stuff to pedestrians. Do you reach out to get one or not? If you're like 83 percent of customers, you would.
Come on! Who doesn't like freebies?
If you're striving for a wide audience reach but you're limited by a conservative marketing budget, small business promotional items could bridge the gap between these two factors.
What Makes Promotional Items Effective?
It's a budget-friendly advertising tool fit for your small business
The promotional products for small business will foster better relationships with customers due to its tangibility
It guarantees customer loyalty if the items continuously provide function and convenience
It generates more leads because of infinite marketing
Boosts brand visibility because it's unique and practical
One way to ensure your customers will keep your promotional items at bay is by customizing it. Do this by adding your logo or website. This way, people can search for you online. This way, the SEO services you availed won't go to waste. Another thing to consider is that any small business can afford to distribute ordinary pens as a promotional item. But believe me, customers will stack them together with other mundane pens.
If you want to REALLY stand out, design a penlight instead—one where your logo and graphics shine through. Penji can help you custom-design any promotional item your heart desires.
Our flat-monthly rate gives excellent opportunities for small businesses. There are no surprising fees, no per-project charges, and no additional costs for revisions. Penji offers unlimited graphic designs for as low as $399 per month. Check out Penji's seamless process through this demo video.
Before you start buying your small business promotional items in bulk, be smart about choosing which one will sit well with your audience. Gain three takeaways from this article:
Promotional Items You Don't Need
What to Look for in a Promotional Item
8 Best Small Business Promotional Items that Can be Custom-Designed
Promotional Items You Don't Need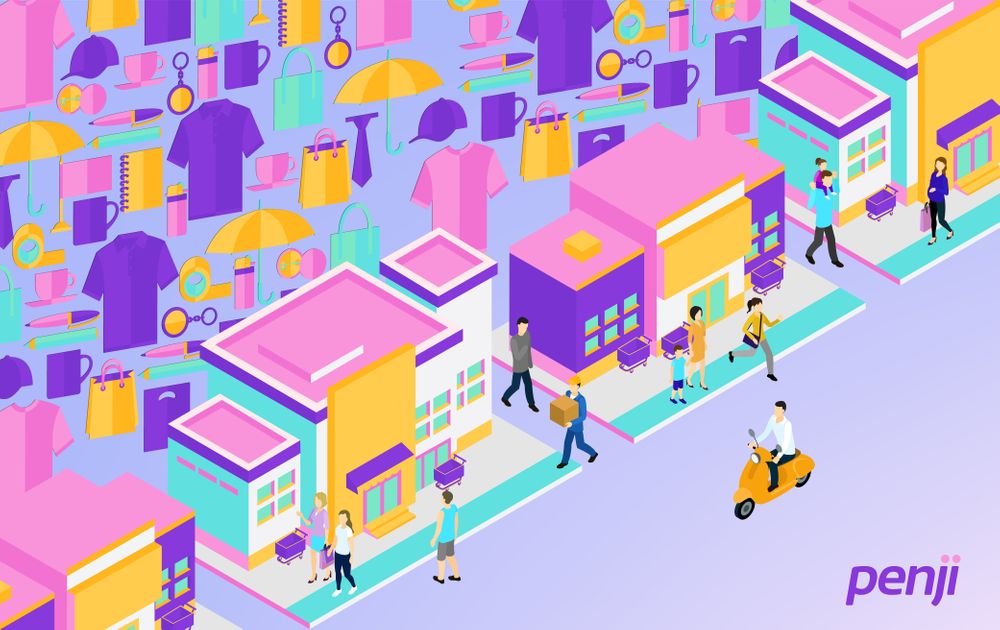 When selecting your small business promotional items, weigh in creativity, usability, and novelty. People are always drawn to new things they haven't experienced or seen before. Most businesses would go for the safe route when choosing promotional products. However, some are considered "staples." And these won't instill brand loyalty and recognition. Here are some small business promotional products to avoid:
Pens
Most startups and small businesses would immediately go for pens because why not? They're small, affordable, and usable. While all these are true, remember that your primary purpose why you're giving customers promotional products is to ignite their excitement. Pens are way too commonplace for customers to take notice of your brand.
Notepads
You want to give something to your customers that they can carry and use wherever they are. This is so they can remember your brand 24/7. Every time they use your promotional product, it gains your brand extra brownie points. And this is how customer loyalty is built. Giving away notepads desn't achieve that.
Custom mugs
Although custom mugs can be used for your daily coffee fix, mugs are very standard items. They don't WOW your audience. In most events such as weddings, tradeshows, or launching, mugs are a staple amongst businesses. Make your brand stand out by thinking of unique and novel promotional item ideas.
Bookmark
Another promotional product staple is a bookmark. A bookmark doesn't represent your brand in the best light possible. It has no zing. And it sure won't excite your customers even though you're giving it for free. After all, not every customer is an avid reader.
Ref/Calendar magnet
When gifted with a ref or calendar magnet, the first thing that comes to mind is a reminder of someone else's travels. But giving your customers promotional items doesn't only mean you want them to remember your brand constantly. Aside from that, you want to put your customers first. So give them promotional items that they can use instead of items that are purely for decoration. Marketing items for small businesses should always serve a purpose.
Keychain
Another very common object when looking for a souvenir to bring to your friends and family after traveling is a keychain. But keychains aren't good as small business promotional items because they don't pack a punch. They are attached to bags, car keys, and whatnot, but they don't serve a purpose to your customers. Simply put, a keychain lacks function. So if you want to give keychains an oomph, create a valuable one instead.
What to Look for in a Promotional Item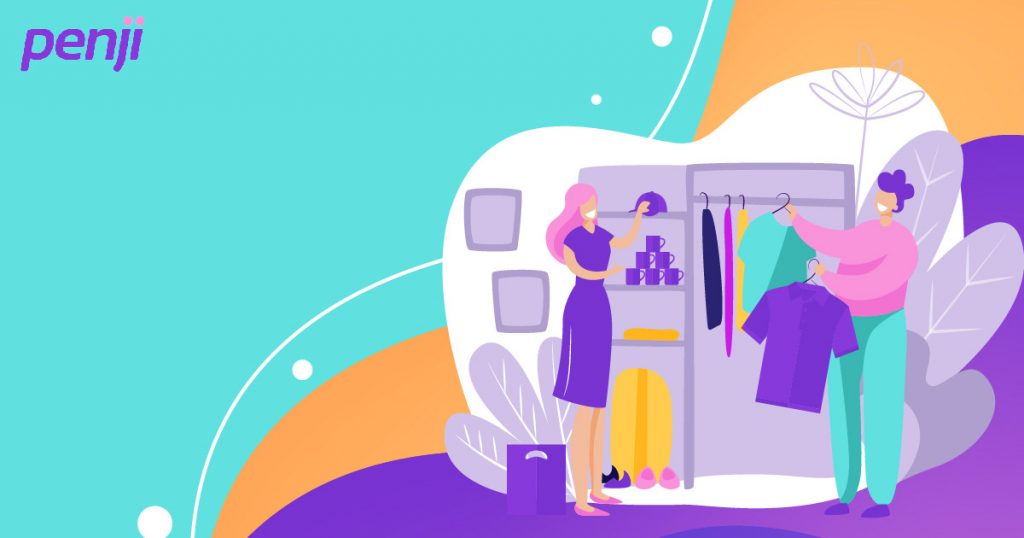 If you're still confused about what big or small promotional items to invest on, check out these six elements to look for in a promotional item:
Value
Promotional items should have value. They must provide your customers with convenience and ease. This is the only way your audience will remember your brand. Moreover, offering them valuable small business promotional items can relate to your business's customer service.
Usability
Another factor when thinking of promotional products is usability. Imagine giving 10 ref magnets compared to giving one t-shirt to a customer. Without a doubt, the customer would be excited to accept the latter. That's because t-shirts offer warmth. Meanwhile, ref magnets are more for decorative purposes. Overall, customers appreciate brands that go the extra mile in providing them comfort and enjoyment.
Novelty
Creativity should be of the essence when thinking of promotional items. As mentioned earlier, pens are a staple for businesses. Customers would prefer new and unique promotional items over mundane ones. Think of a novelty item and custom-design it to make it your own. This way, customers will deem you as an exclusive brand that is different from their competitors.
Budget-Friendly
Small businesses can still afford to distribute promotional items as long as they are budget-friendly. Unleash your creativity and create something unique that is easy on the budget. For instance, bottle openers, koozies, lip balms, or a mini first-aid kit are examples of small business promotional items that are affordable and functional.
13 Best Small Business Promotional Items that Can be Custom-Designed
If you're still in a pickle on which promotional item to distribute during the next tradeshow, here are 10 small business promotional item ideas you can consider. The items on this list can be easily custom-designed. Ensure that you showcase your logo or compelling graphics that make the items stand out.
1. Mini flashlight keychain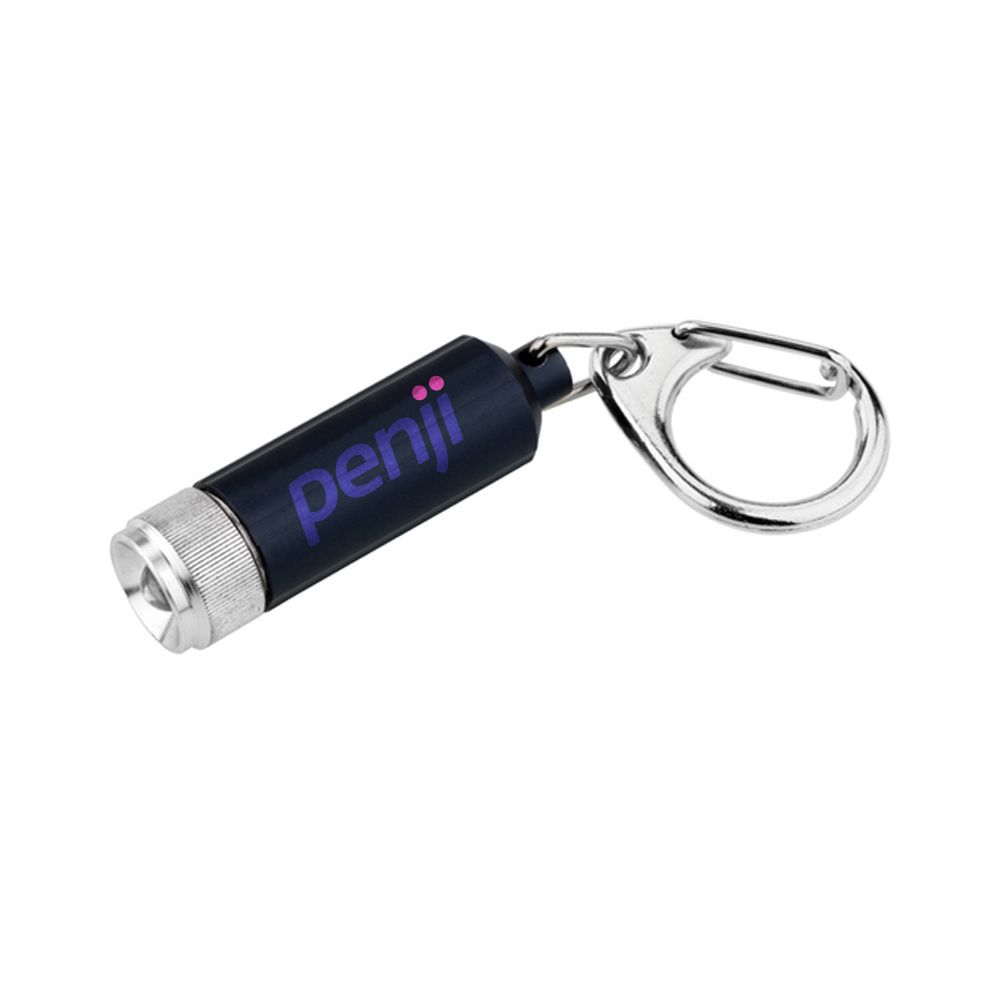 What could be more useful than giving your customers a mini flashlight? And the best part is it can be turned into a keychain. So this item isn't only practical, but it's also very compact and convenient to carry around.
2. Mouse pad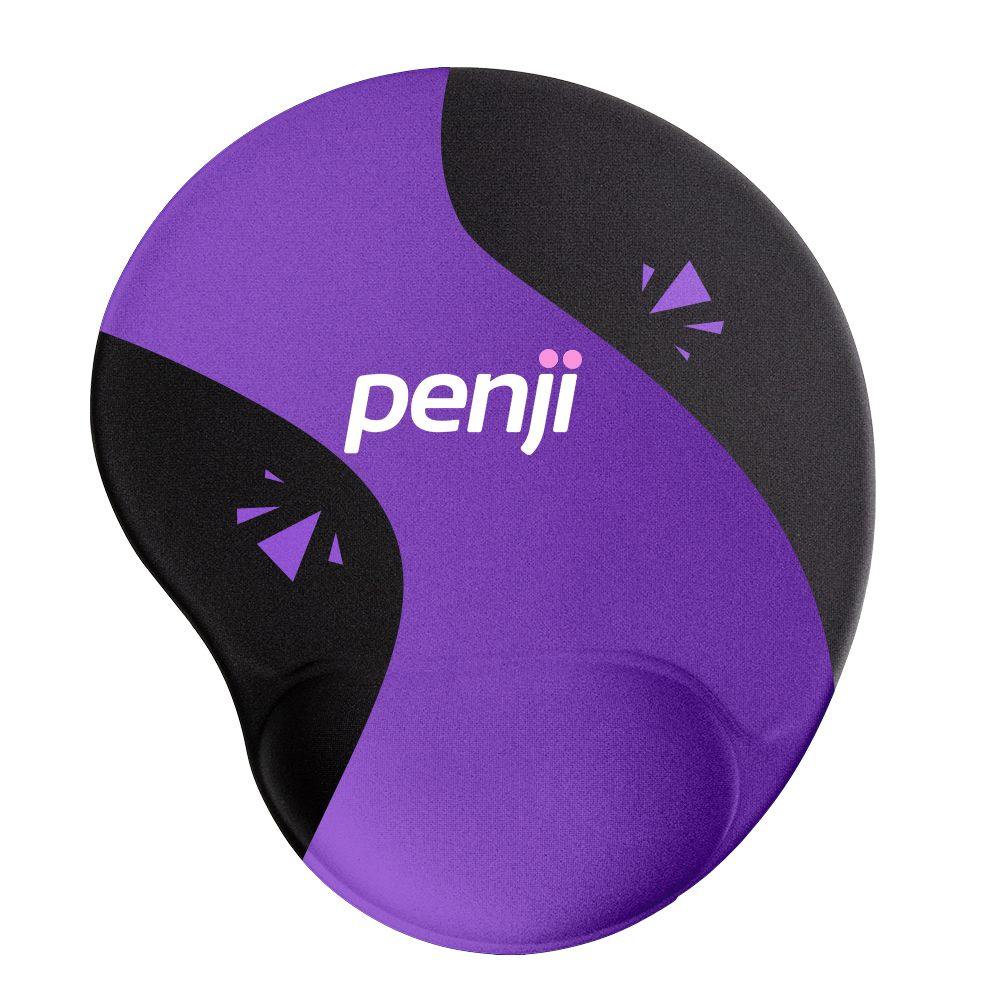 A mouse pad is a unique yet useful small business promotional product. And the upper hand of choosing this item is you have a huge canvas to play around with in terms of design. You can unleash your creative juices when thinking of the design on your computer mouse pad. Either put your logo or your tagline or even a fun graphic.
3. USB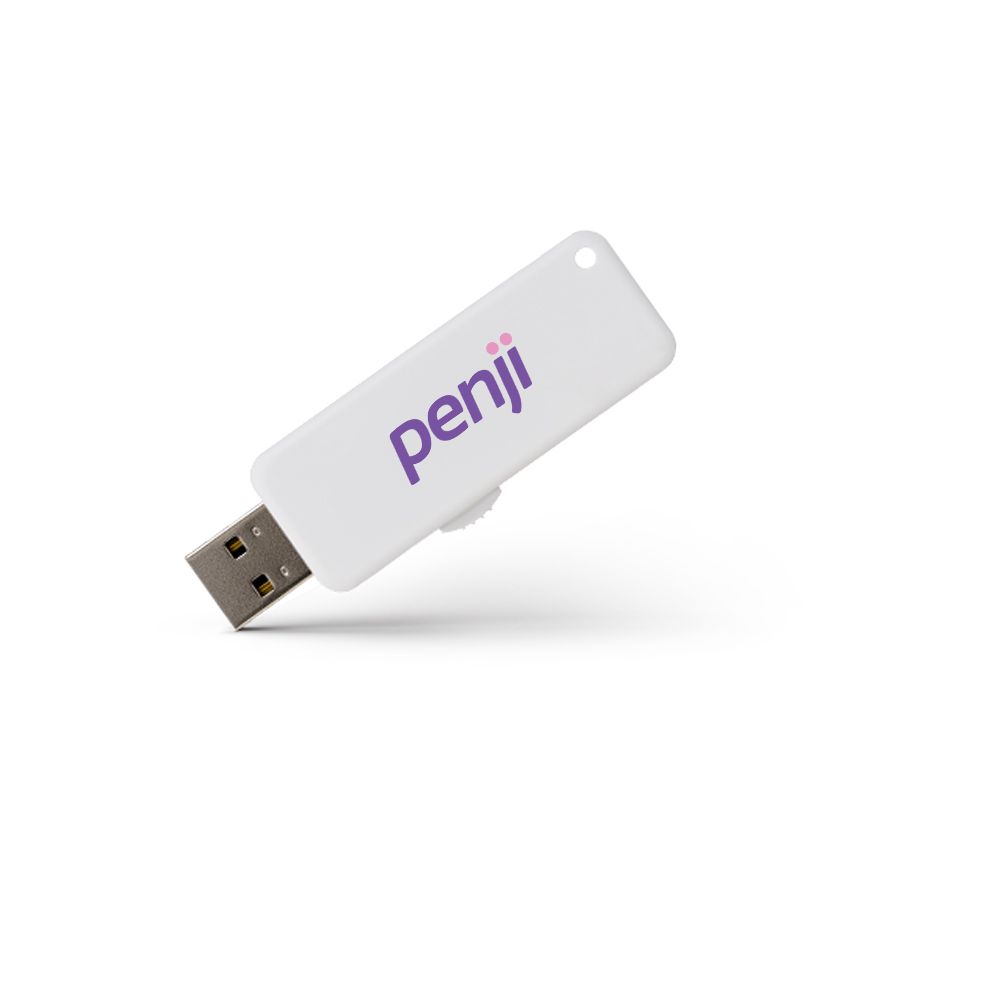 To cater to a technologically-oriented world, a USB would be the perfect choice for a promotional product. Not only is it for everyone who owns a computer, but it's also affordable that any small business can use this on the next product launch without breaking the bank.
4. Tote bags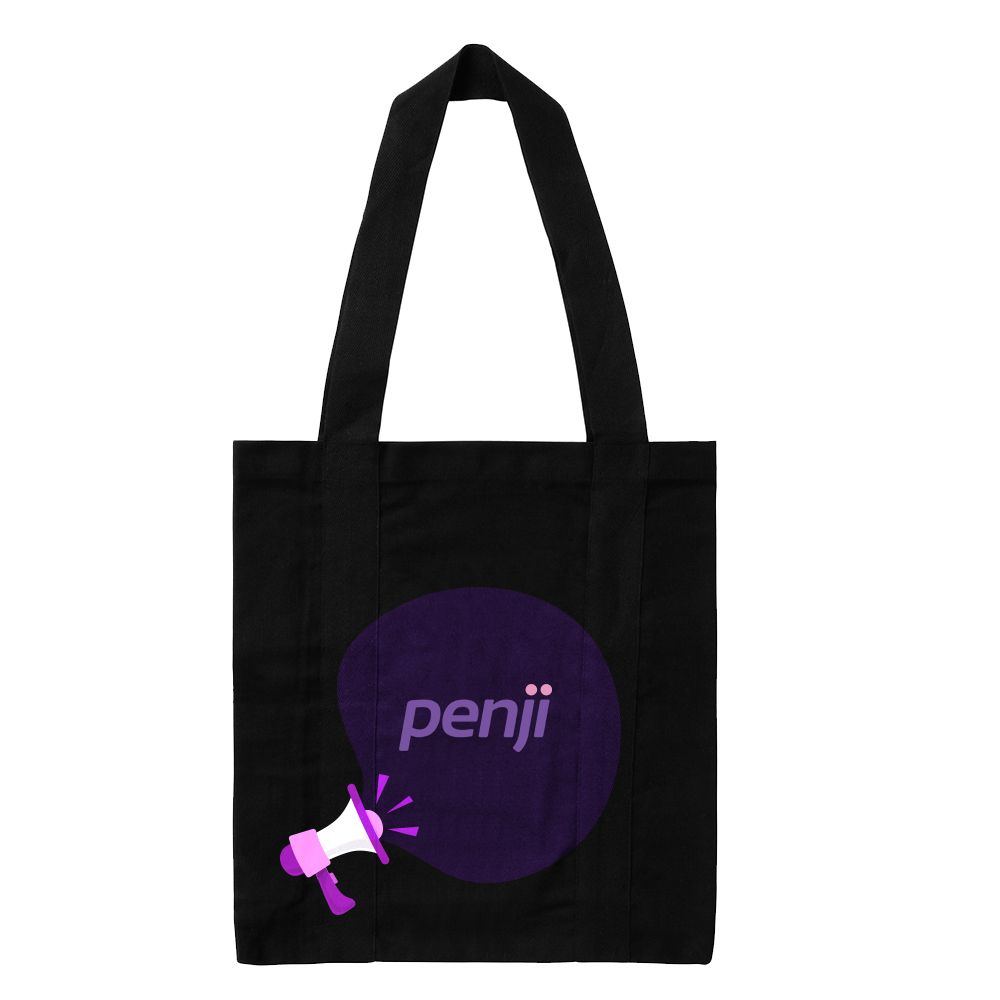 Considered as a popular promotional item, tote bags are probably the cheapest item on this list. However, choose a durable material for your tote bags as customers might use this day in and day out. Small and big businesses choose tote bags because customers carry their logos anywhere. In turn, it provides the companies free infinite advertising.
5. Apparel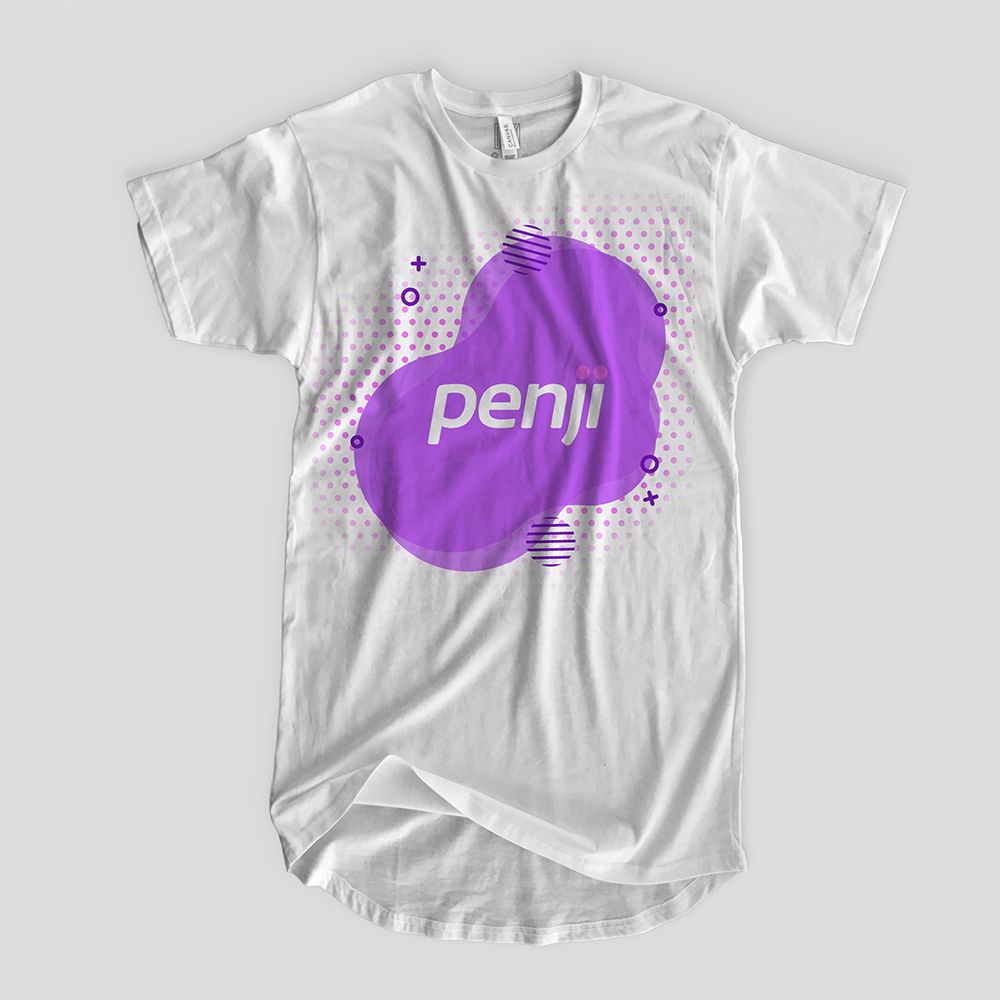 If you want a versatile promotional giveaway, go for apparel products. The upper hand of choosing this type is you can work with a myriad of apparel items such as shirts, caps, bandanas, jerseys, and more. Plus, customers will likely wear your merch if it has a killer graphic design.
6. Health and fitness products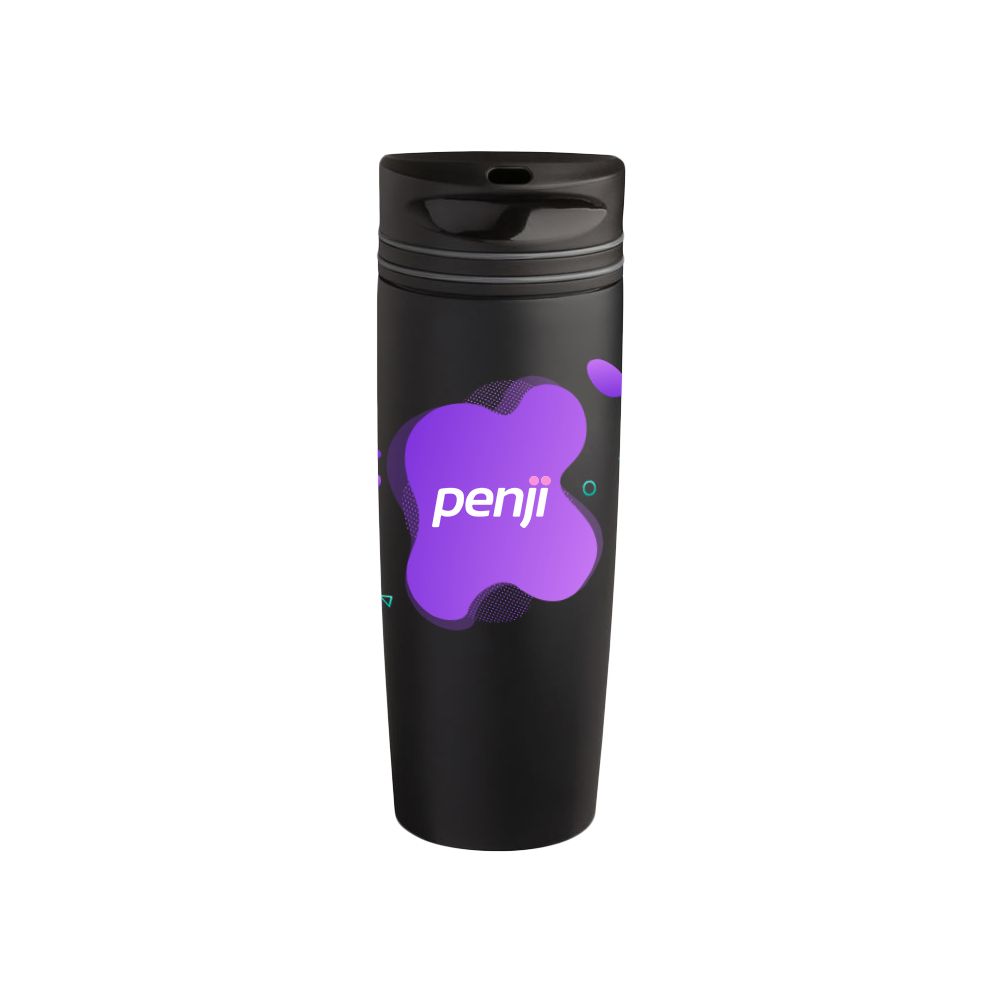 More and more people are turning their lives around and opting for healthier lifestyles these days. And brands should keep up with this trend. We see a boom in health and fitness gadgets and products in the market. Fitness watches, yoga mats, or massage rollers abound in the fitness industry to date. Cater to this demand by giving away similar products they can use in their healthy lifestyles such as hand sanitizers, lip balms, towels, exercise bands, string bags, water bottles, and more.
7. Koozies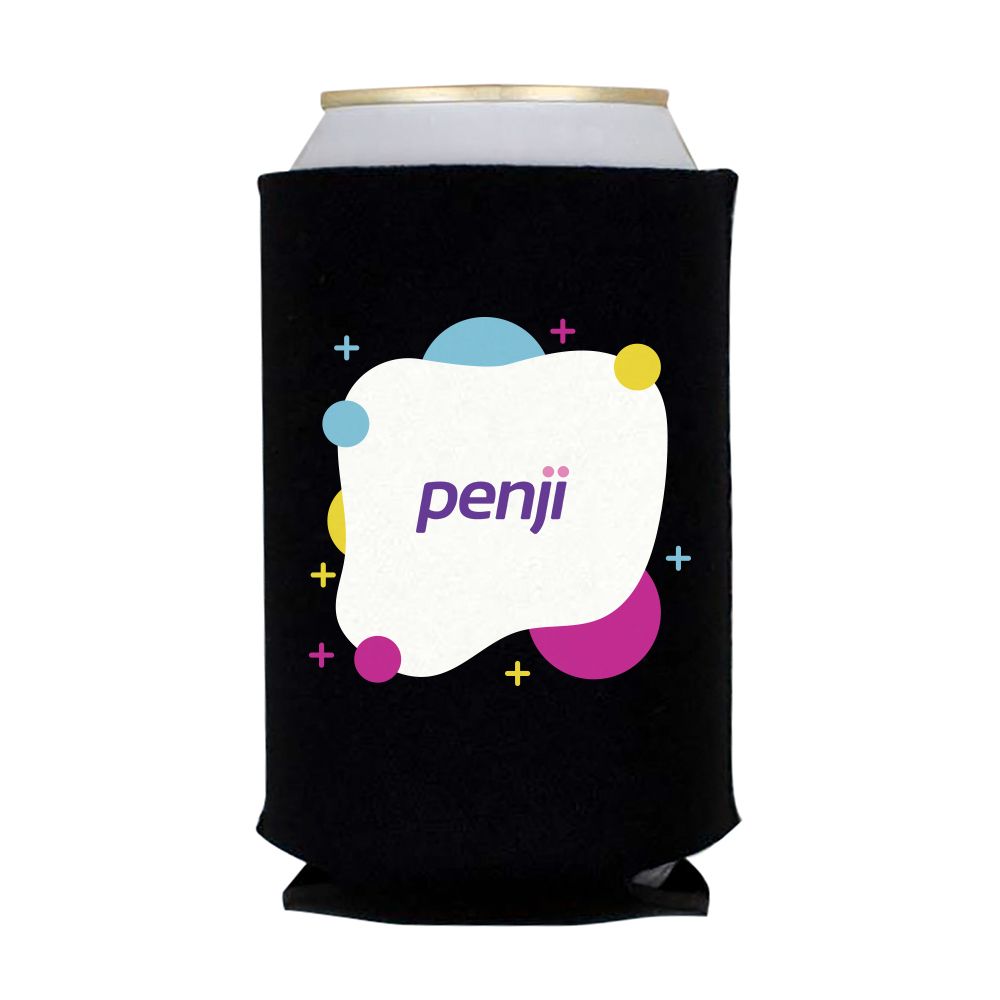 Koozies are exceptional and uncommon promotional items. Consumers will also find value in koozies as these can keep their drinks cold. Plus, koozies can be easily custom-designed, which is excellent to promote your small business further.
8. Wall clock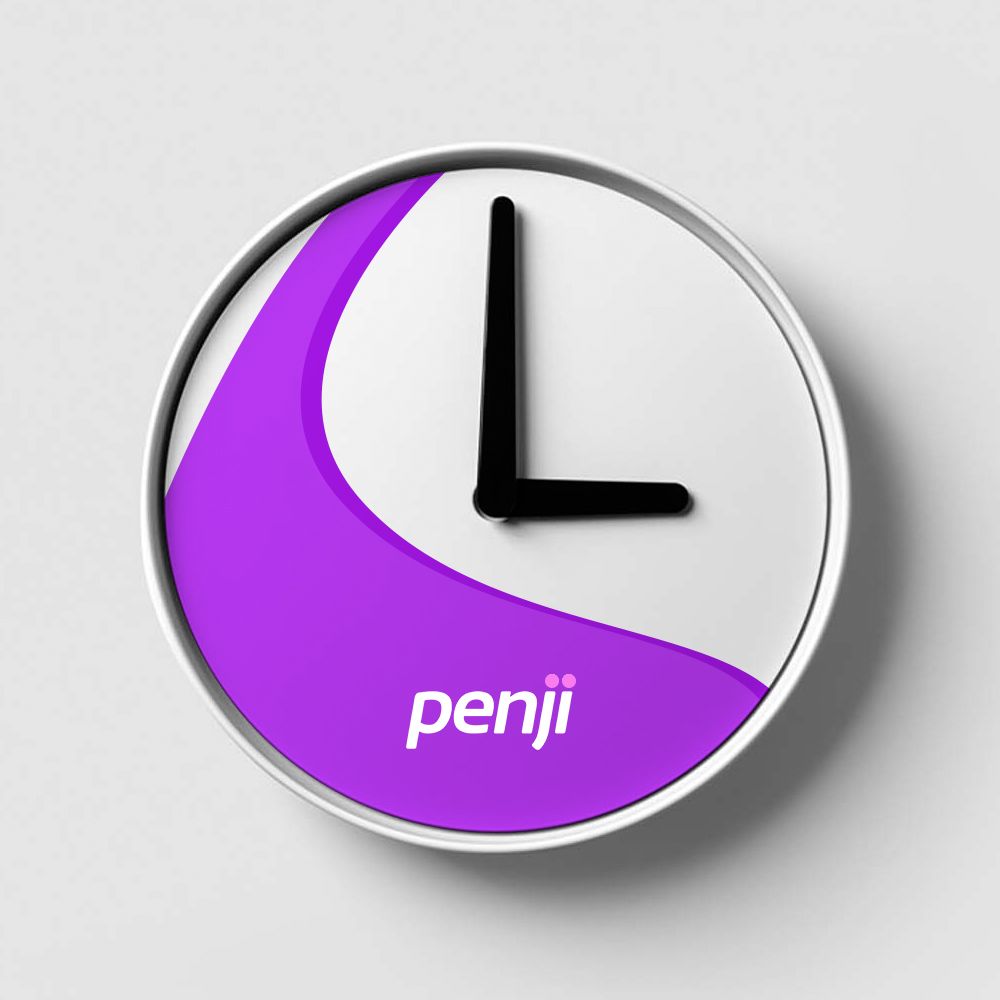 A wall clock might be relatively more expensive than the rest of the items on this list. But how cool is giving away custom-designed clocks to your customers? You can find an ordinary wall clock for as low as $9 on Amazon. Plus, ordering in bulk might even cut the price down further. Then have the clocks custom-designed by printing your logo on it.
9. Touch Tool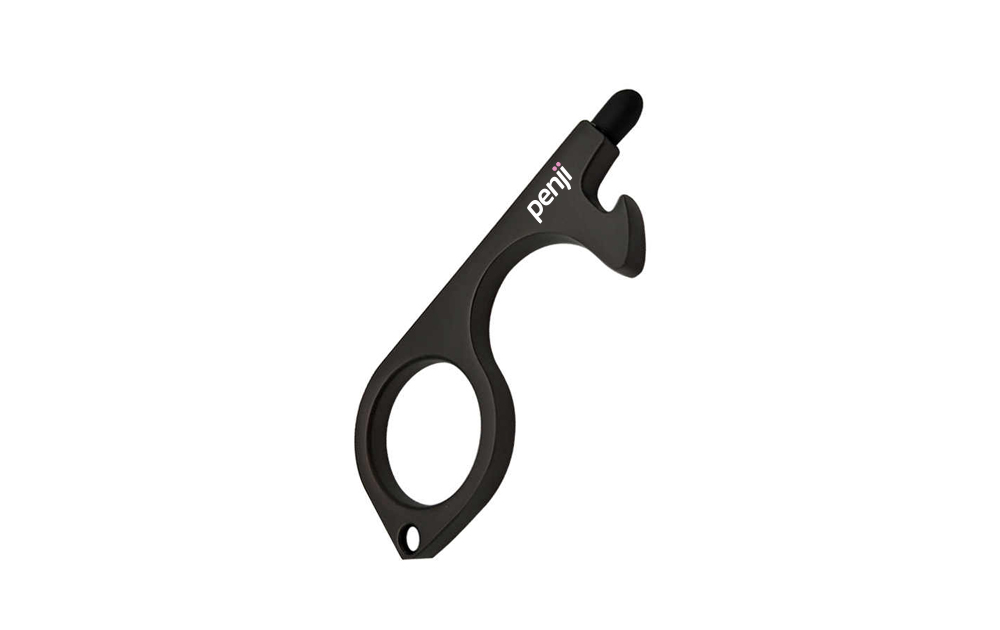 A touch tool is one of those items that became popular amid the coronavirus pandemic. It's usually made of plastic or metal. It allows the user to push buttons, grab door handles, and do other tasks without actually touching those germ-laden surfaces. This is a useful item to give away, especially with people trying to do everything they can to stay away from bacteria and viruses lurking in public places.
10. Collapsible Coffee Cup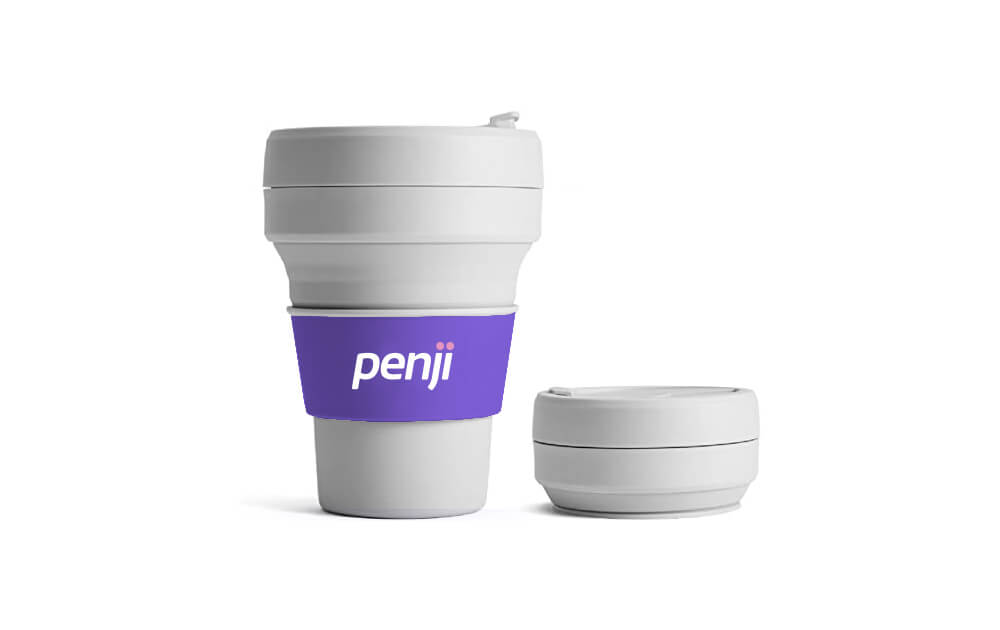 According to EarthDay.org, we use up to 16 billion disposable coffee cups each year. And though coffee cups are made of paper, the inner plastic laminate makes the cup non-recyclable. Because of this, many tree-huggers choose to carry around collapsible coffee cups they can use whenever they order drinks on the go. The best thing about collapsible coffee cups is, they're foldable. So, it doesn't take a lot of space in one's bag.
11. Phone Fan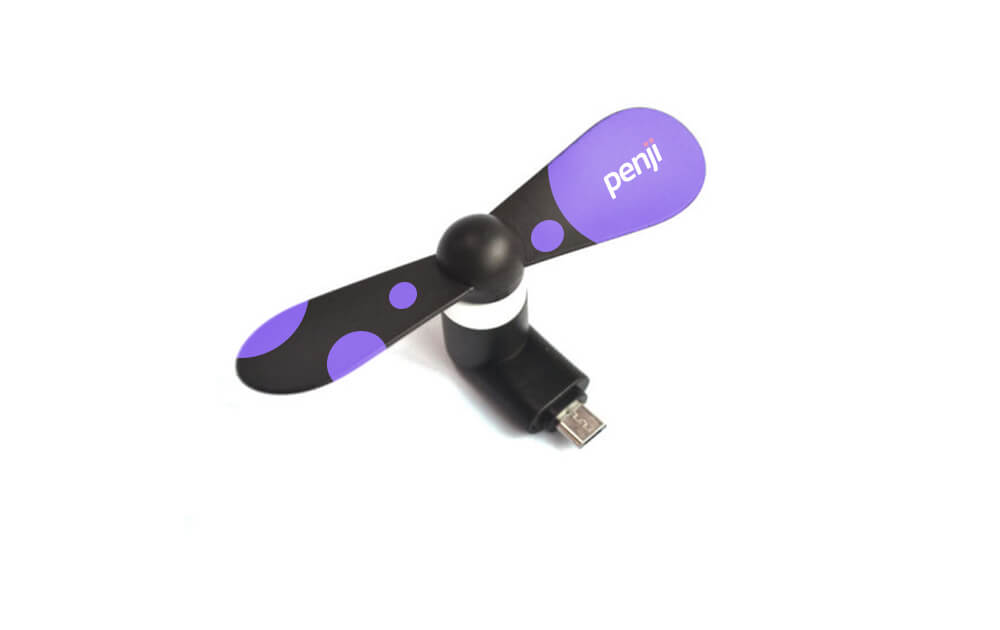 Portable fans have become a cool accessory, quite literally, over the past few years. The phone fan takes the portability even further by offering a smaller size you can fit right in your pocket. When the weather gets too hot, users will plug the fan right into their phone and take a glimpse at your logo as they cool off.
12. Multi-tool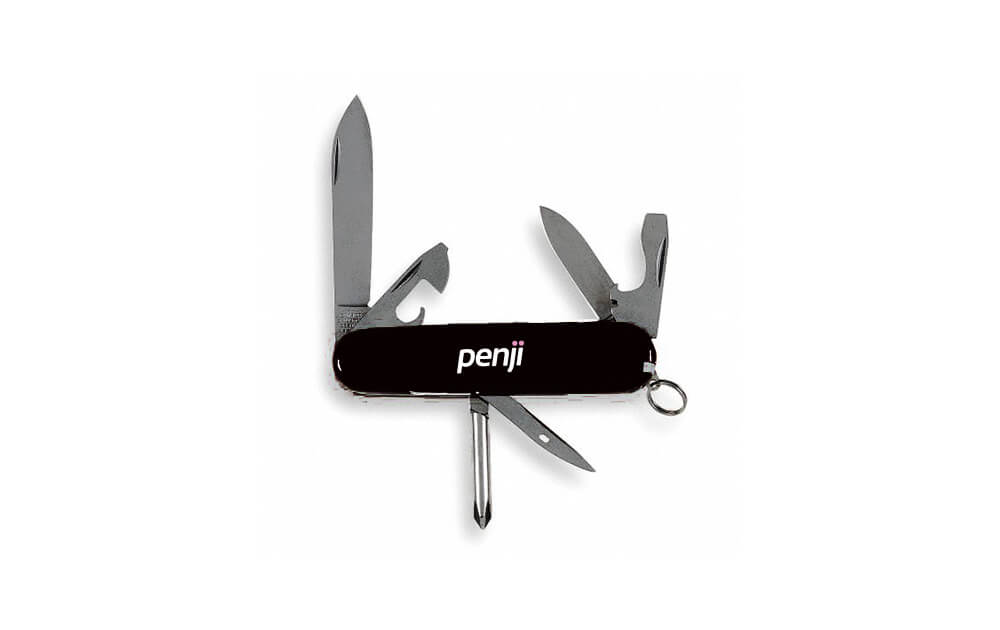 A multi-tool is a generic term for any hand tool that combines various functions in a unit. This could be in the form of a Swiss army knife, a survival card, or a foldable pocket survival tool. This is an excellent giveaway because it's the type of item you'll always want to bring with you to help you with small tasks.
13. Charging Cables
Don't you hate it when your phone is out of juice, and you don't have a charger with you? Charging cables will surely make your brand look like a lifesaver when users find themselves in a sticky situation. And because charging cable sets like this come with various plugs, so you can be sure your customers can use it, whatever type of mobile device they have.
Using Penji to Design Promotional Items
To have your promotional items custom-designed, work with experts in the field. Penji offers unlimited graphic designs at a fixed monthly rate. When you subscribe to Penji, you will also gain access to a user-friendly design platform. This is where you can request a design, ask for revisions, and download the file. Here's how:
Create a new project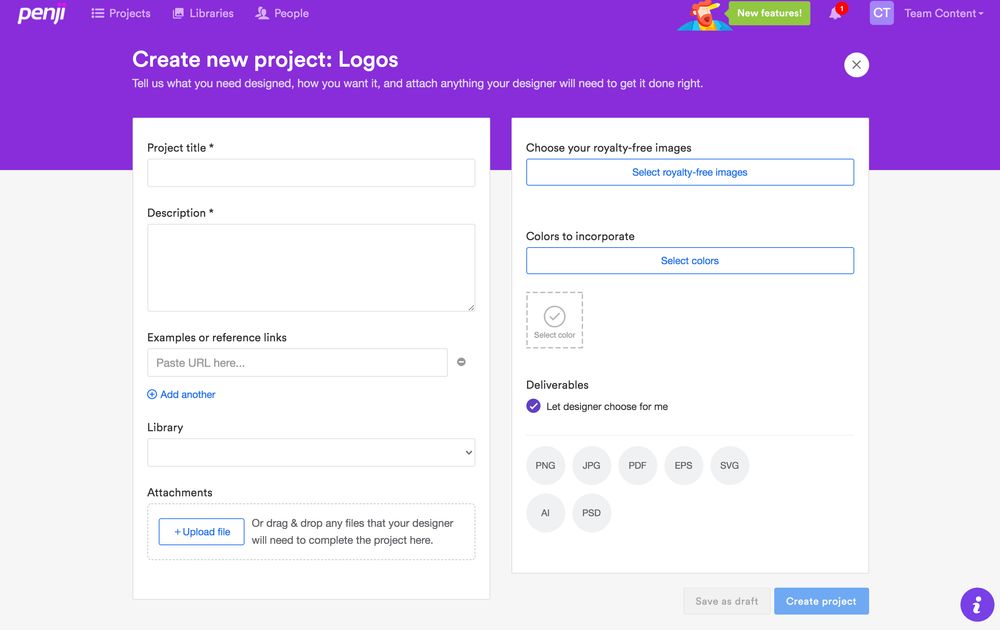 Create a new project by logging into the Penji dashboard. Select from the list of design categories, or you can request a custom project. Fill out a form indicating all the design details and ensure that it's thorough and concise.
Clear communication is vital to make for an excellent design outcome. Since the Penji dashboard also doubles as your messaging platform, don't hesitate to ask your designers anything.
Review and revise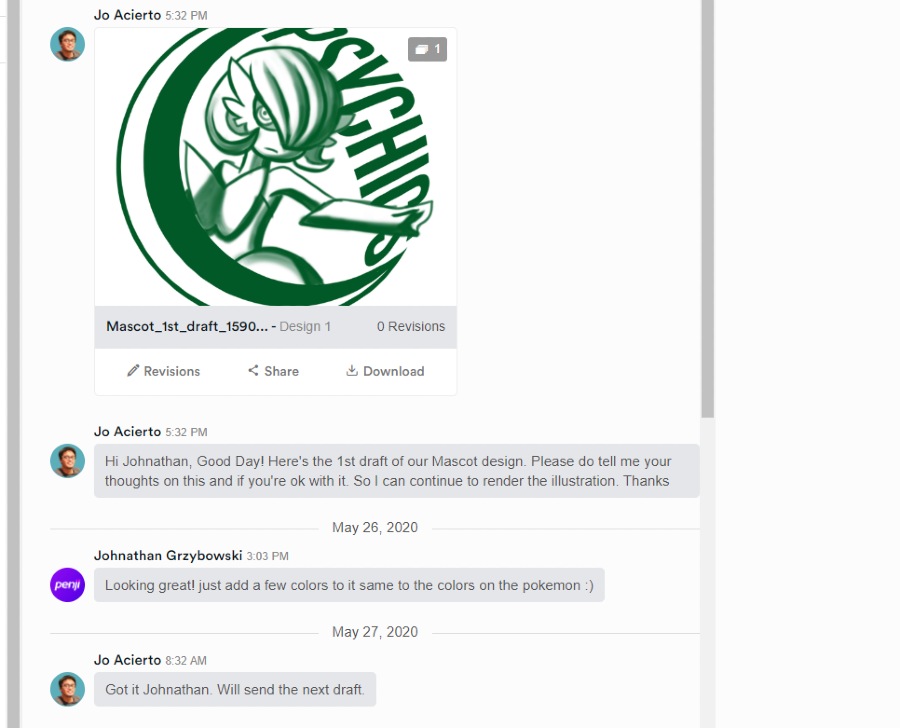 Penji's fast turnaround time is one of its best benefits. Expect the first draft in 24 hours. For more complex projects, it may take up to 48 hours.
If you're not happy with the design, you can ask for as many revisions as possible. Click on the design and type in your comments.
Download source file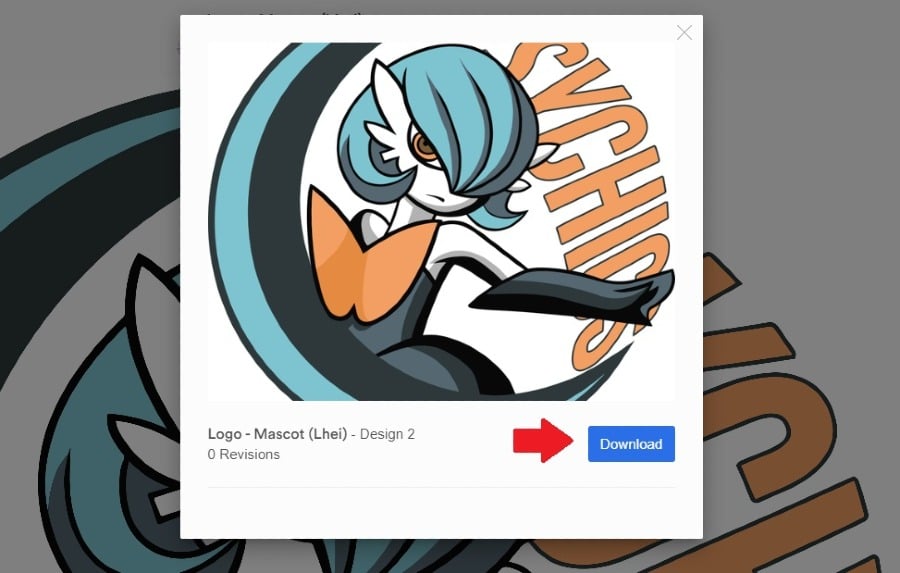 Once you're 100 percent happy with the design, download the source file from the platform. It will automatically save to your computer. Subscribing to Penji means you'll own all rights and licenses for all designs created. This ensures you can use all designs commercially without risking copyright issues.
The Lowdown
All in all, giving awry small business promotional items is more than just handing out freebies to your customers. It's an opportunity to give value to your community, by giving them something that they could use in their daily activities.
In addition to that, having your customers use your promotional items helps expand your brand reach. The more people are exposed to your logo and brand assets, the more they become familiar with your brand. Think of it as subliminal marketing – they'll always be reminded of your business every time they take a swig from that water bottle or every time they open a door with that touch tool.
Besides choosing the right promotional item, it's also crucial to work with the right people to design the print. After all, you'll need a promo item that's easy on the eyes if you want people to use it on the regular. No matter how useful the item is, your customers might feel hesitant using it if it's an eyesore.
If you're ready to experience a hassle-free graphic design process, sign up to Penji and try the service for 15 days. Penji strives to give small businesses opportunities to scale in a cut-throat competition. Get your quality and affordable graphic designs here.
Updated December 3, 2020