If you love die-cutting and crafting, you may be always on the lookout for new project ideas. We've gathered a list of 30 ideas for Cricut shirts that you can download for free. Happy crafting!
1. Let's Go Camping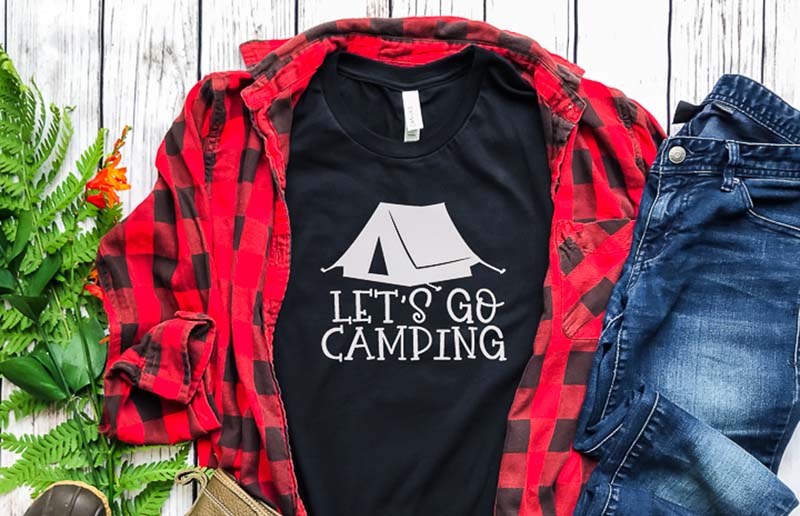 Show your love for camping by having this design on your shirt. Angie Holden of The Country Chic Cottage shares this for free. Just enter your name and email address to receive your SVG file. Head on over to this website.
2. Touchdown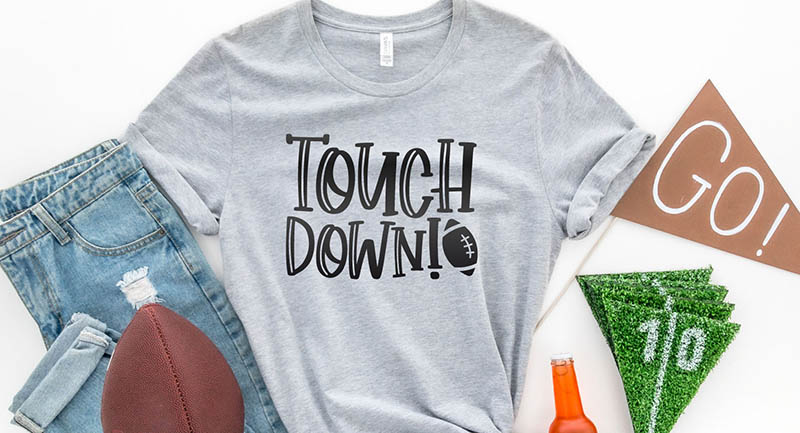 Football aficionados will love this Cricut shirt idea from Hey Let's Make Stuff! It's simple with eye-catching typography. When you enter your name and email address through this link, you'll receive the SVG file along with other free designs.
3. Summer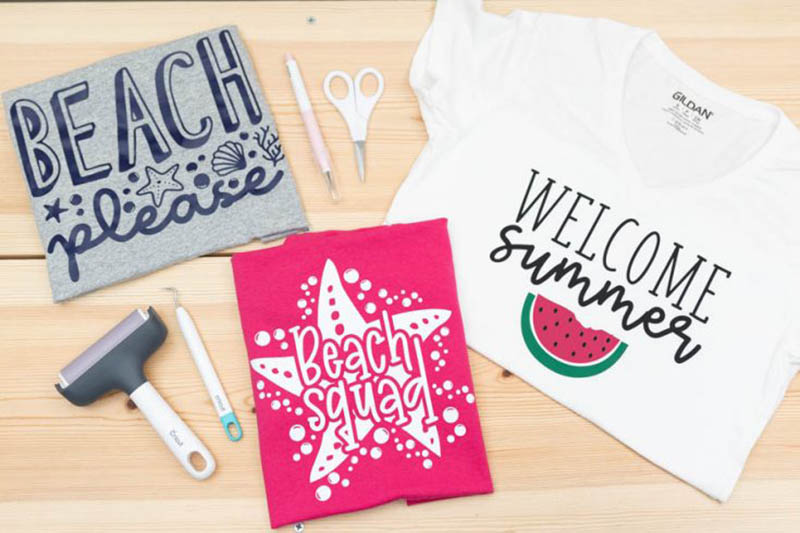 Catalina of Daydream Into Reality shares not just one but twelve free Cricut shirt ideas for summer! These shirt designs scream tropical weather, tan lines, and breeze-through-hair experiences. Reminisce and relive your childhood experiences with this Summer pack. No email address or account login to get them. Click on this link to download them all.
4. Butterfly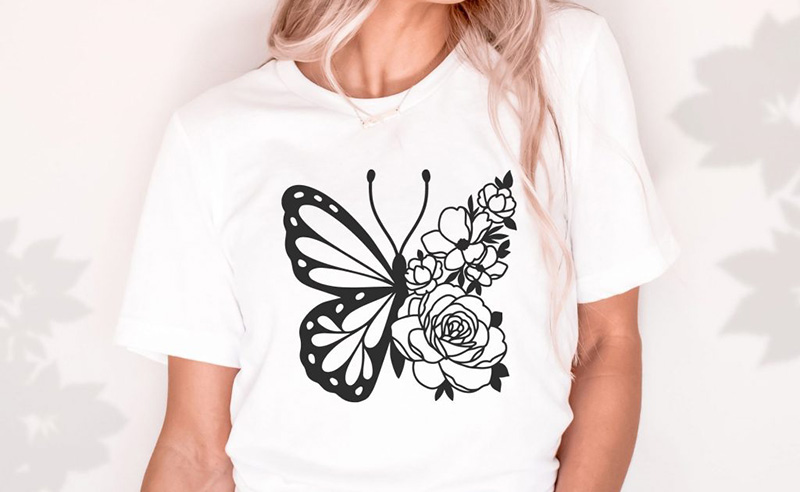 If you love butterflies, you're in luck, as you can now download this beautiful butterfly Cricut design. Tommy & Tilly Designs shares this SVG file when you enter your name and email address on this link.
5. I Was Born to Stand Out Dr. Seuss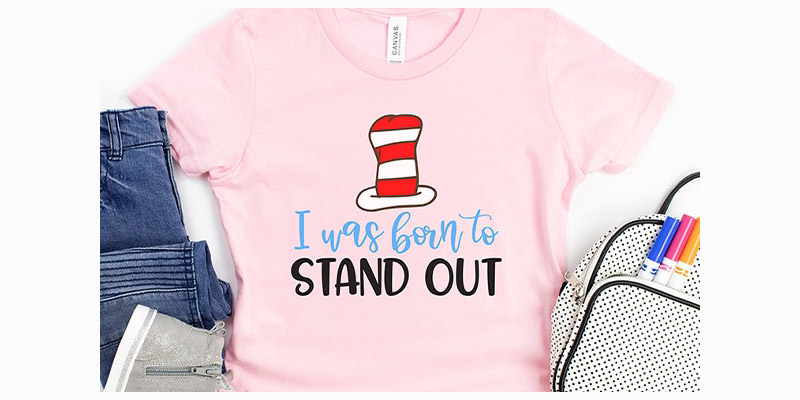 This uber-cute Dr. Seuss t-shirt design for Cricut is to die for! Thanks to pineapple paper co. by Charynn Olsheski, it's yours for free when you subscribe to her email newsletter.
6. Mandala Ornament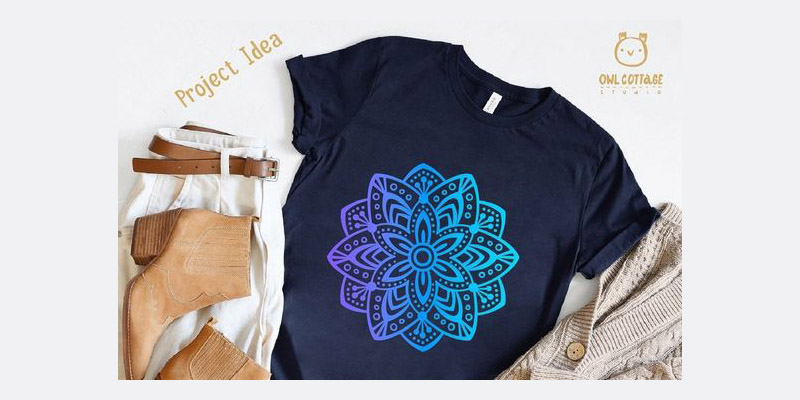 This beautiful mandala design would look great on a t-shirt, mugs, cutting boards, paper towels, etc. The appealing gradients of purple and blue also work in a darker background color. Download it straight from the Owl Cottage Studio website.
7. Rainbow Valentine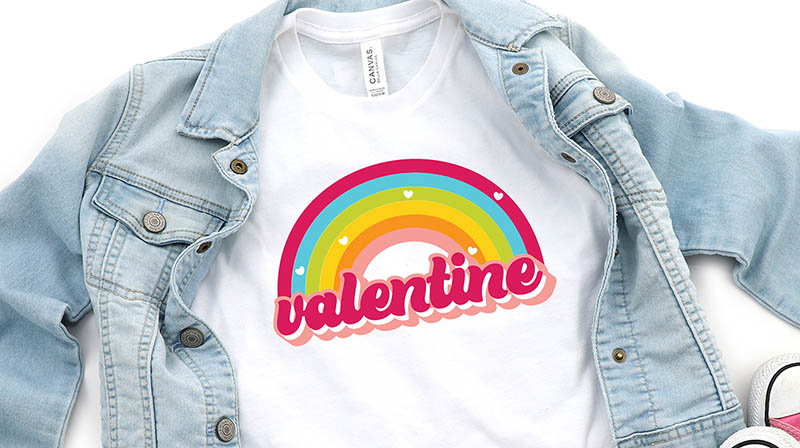 This Valentine's day, celebrate with this fabulous and colorful design on your t-shirt. Visit the pineapple paper co. to see the instructions and materials by clicking on this link.
8. Gorgeous DIY Yoga Shirt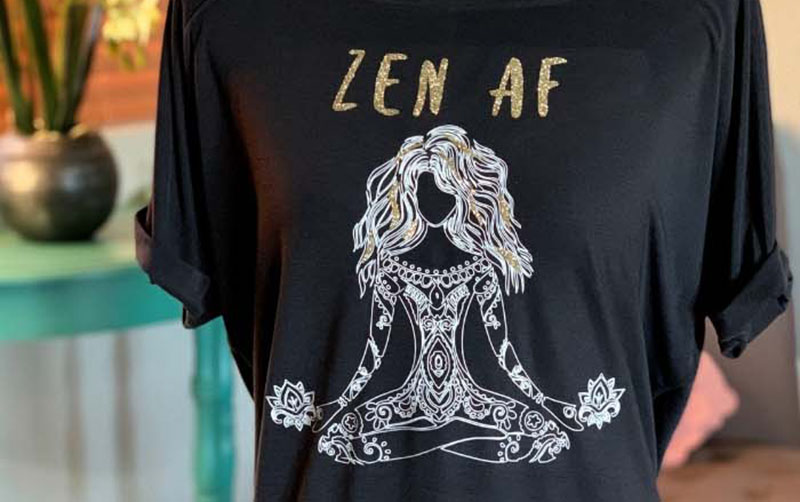 If you're into yoga, you'll love this Cricut shirt idea from My Crazy Good Life. It has a unique print, coupled with a sparkling typeface. It comes free with a Zen AF file to go with the design. Subscribe to their newsletter to get them both.
9. Daisy Bundle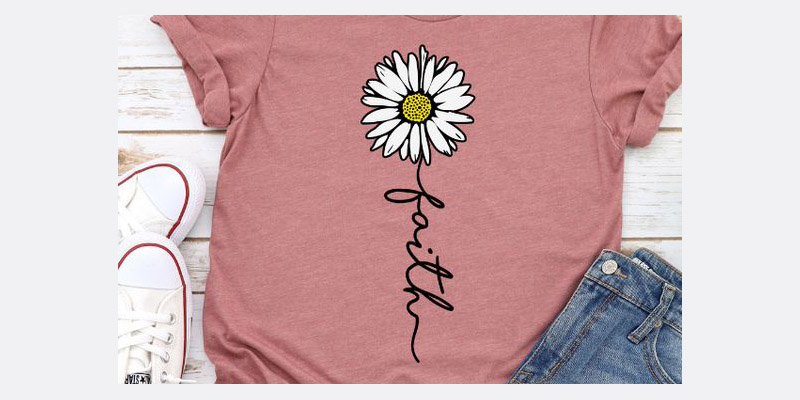 This cute daisy Cricut t-shirt design comes with faith, hope, love, and family. Jojo + Bella gives it away for free when you sign up for their newsletter. The download comes with other free files, so get them all now.
10. Hogwarts Houses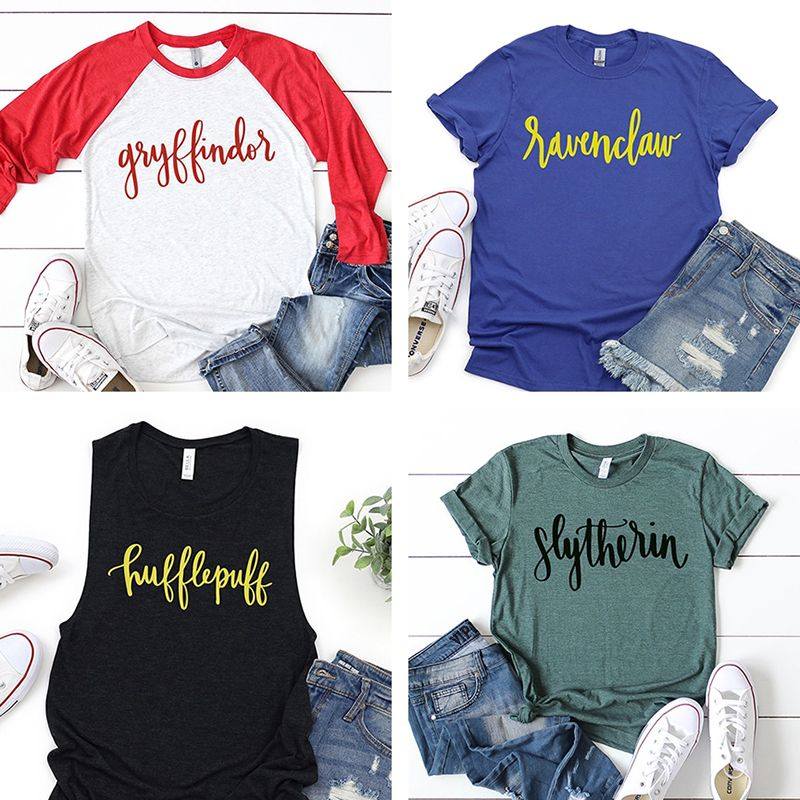 Another pineapple paper co. offering are these Cricut shirt ideas for Harry Potter fans. It features all Hogwarts houses that you can enjoy with other Potterheads. Download them now through this link.
11. Bee Kind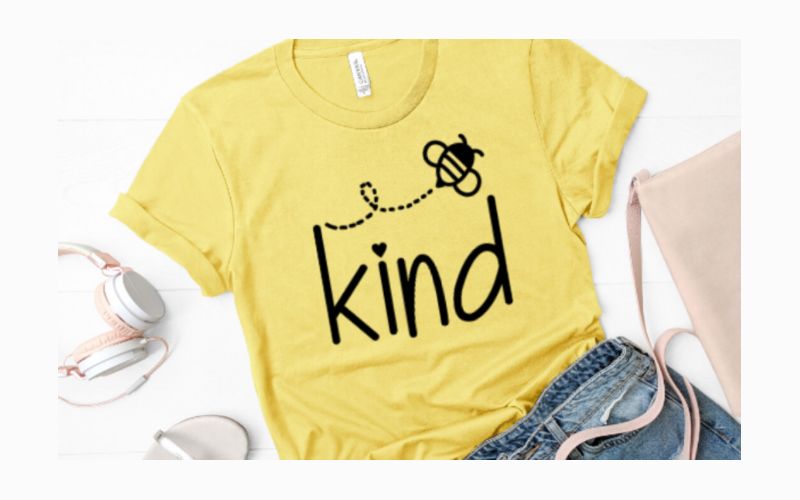 Cute and simple go well with this be kind t-shirt design with a bee icon. Not only would it look perfect on a shirt, but you can also use it on mugs, caps, and many others. This Cricut shirt design from Good Morning Chaos Designs is free to download via this link.
12. Fall Vibes and Pumpkin Pie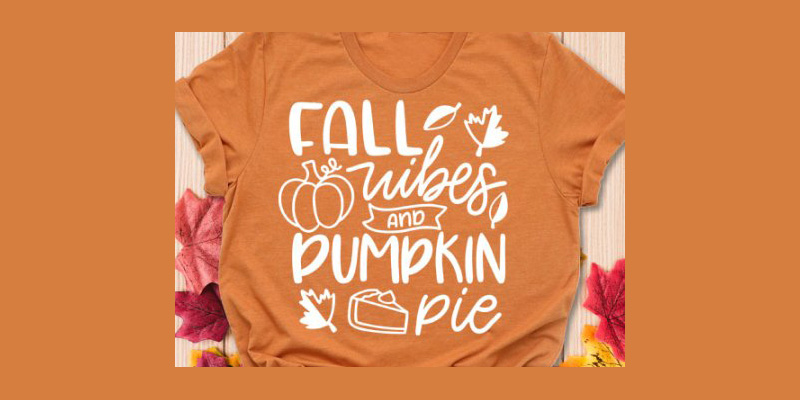 Whether it's fall or not, this Cricut shirt idea from Gina C. Creates should be part of anyone's collection. You will need to create an account on her website to download this free SVG file. But don't worry, it's worth your time as she gives away so many beautiful Cricut designs, all for free!
13. Every Day is Winesday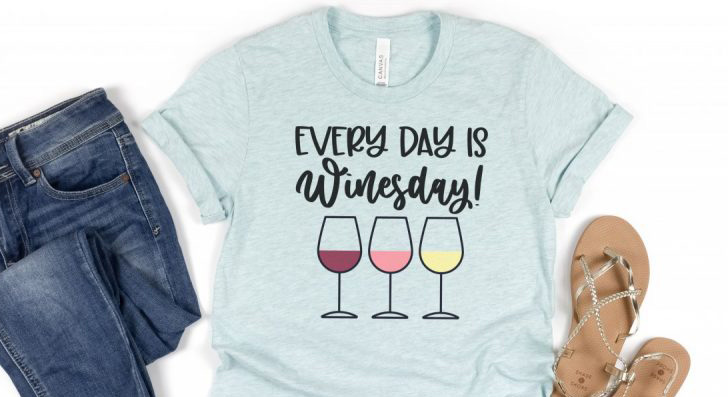 Wine enthusiasts will have something to be happy about. This Every Day is Winesday (plus ten more designs) Cricut SVG file is yours for free. Just enter your name and email address onto Hello Creative Family's website to get them. Visit their website via this link.
14. Aloha Baby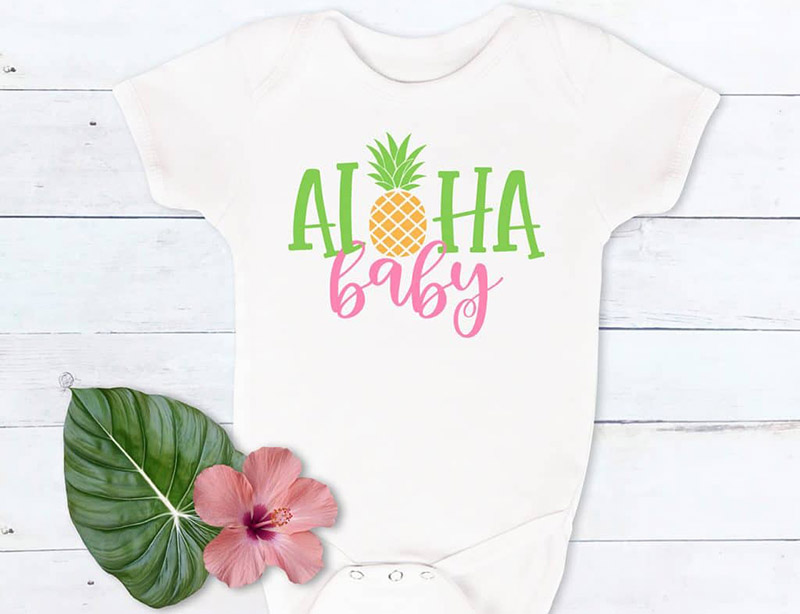 Don't forget to get something for the lil one when searching for Cricut shirt design ideas. This one from pineapple paper co. is just perfect. The bright colors and pineapple all fit nicely. Browse through the page to get this free SVG file and more free stuff.
15. Rainbow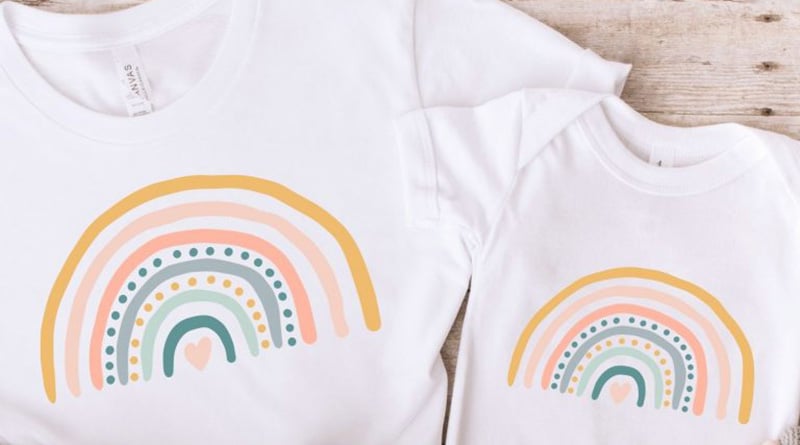 Another rainbow Cricut design idea for t-shirts is this one from Tommy & Tilly Design. It's simple yet playful. Subscribe to their email newsletter to get this cutie.
16. There's No Crying in Baseball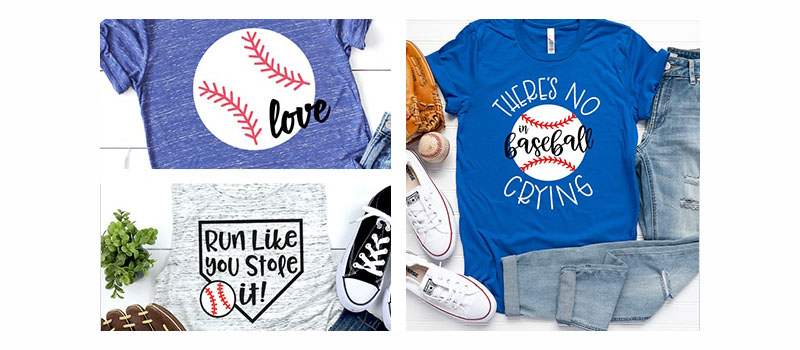 We had something for the football fans, now, let's give something to baseball addicts. This cute t-shirt design from pineapple paper co. is sure to get cheered on. Click on this link to get more baseball-related Cricut shirt ideas.
17. Hippo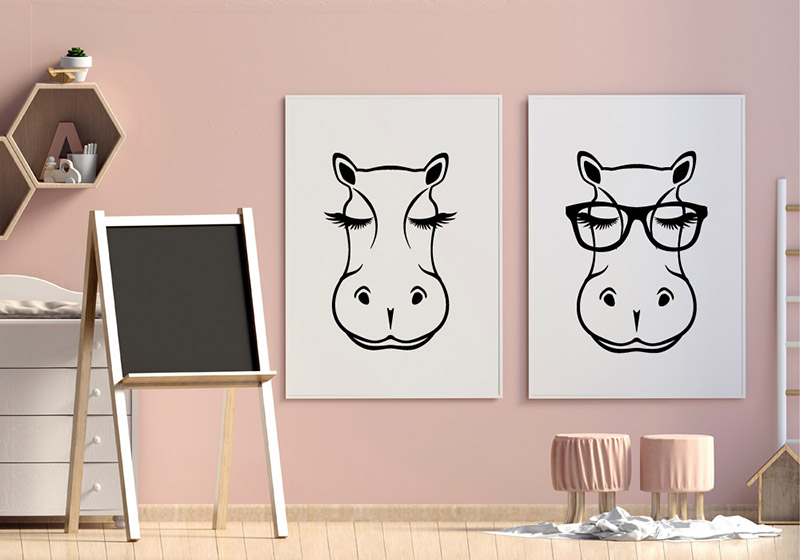 Caluya Design shares this beautiful hippo design that you can use for t-shirts, wall decor, and many others. Download it straight from their website by clicking on this link.
18. Mountain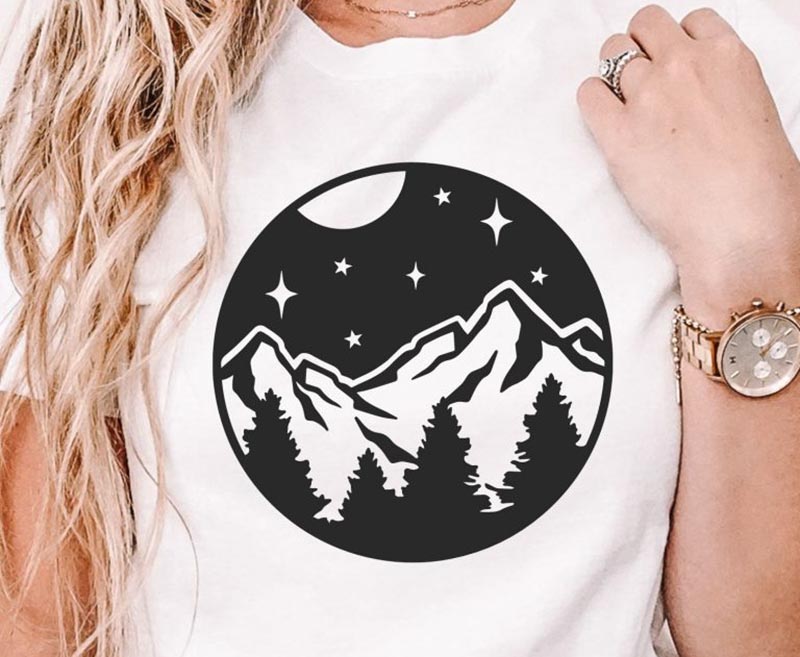 Tommy & Tilly Design comes back on this list thanks to this hiking-themed mountain Cricut shirt design. This would also look great on bags, posters, and drinking bottles. Get it from their website by clicking on this link.
19. Patrick's Day Pinch Proof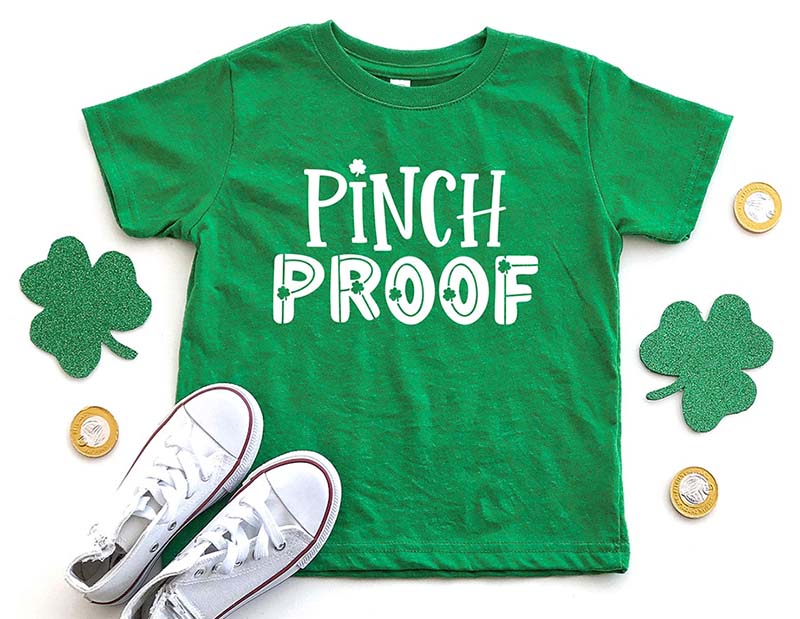 Let's not forget about this holiday when you can dress up all in green. This Pinch Proof Cricut shirt design for your kids is a sure hit on St. Patrick's day. Get it through this link.
20. Gamer Guideline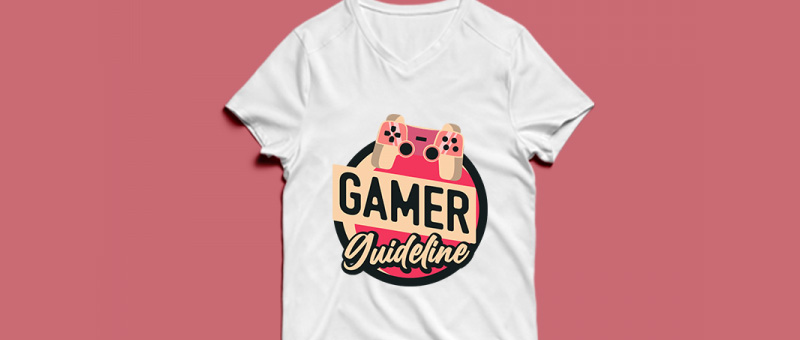 For the gamer in you, this Cricut design would look good on a t-shirt, mug, poster, and anywhere you place it. Grab this gamer shirt design and make other gamers turn their heads when you're out and about. ABC Designs shares it for free when you register on the Tshirt Designs World website, which you can find here.
21. Leopard Print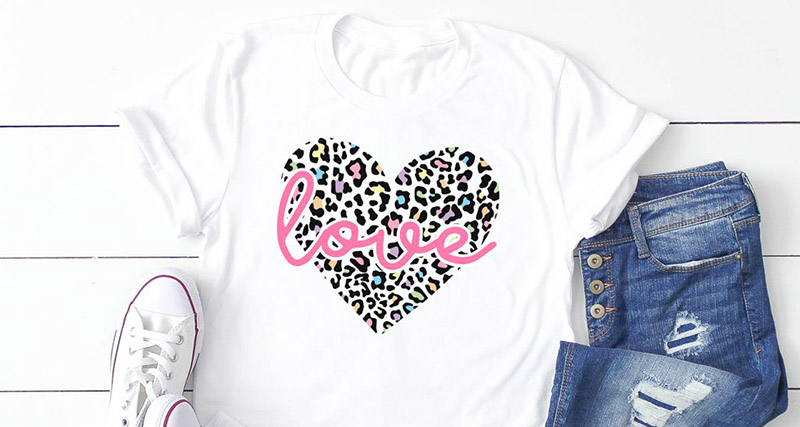 For Valentine's anniversaries and any other day, show your love with this colorful leopard heart design. Enter your name and email at pineapple paper co. to get your free download.
22. Breast Cancer Awareness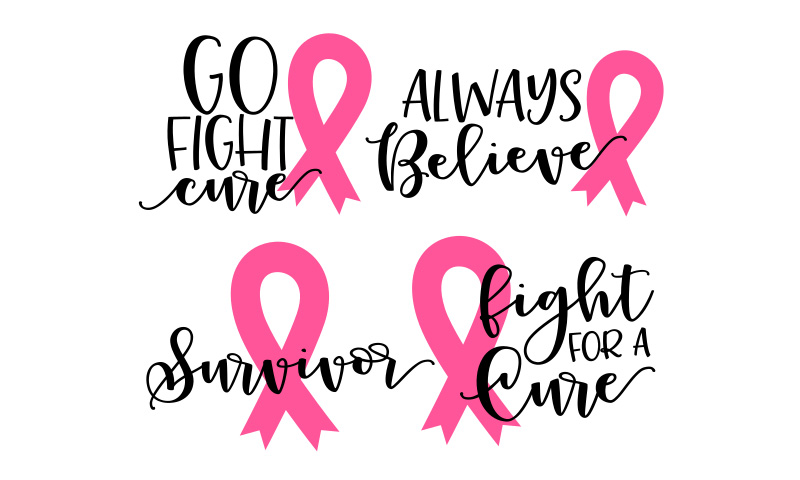 October is Breast Cancer Awareness month, but any time is an excellent time to celebrate it with a t-shirt. Head on over to Perfect Stylish Cuts' website to download these four Cricut designs for free.
23. Little Monster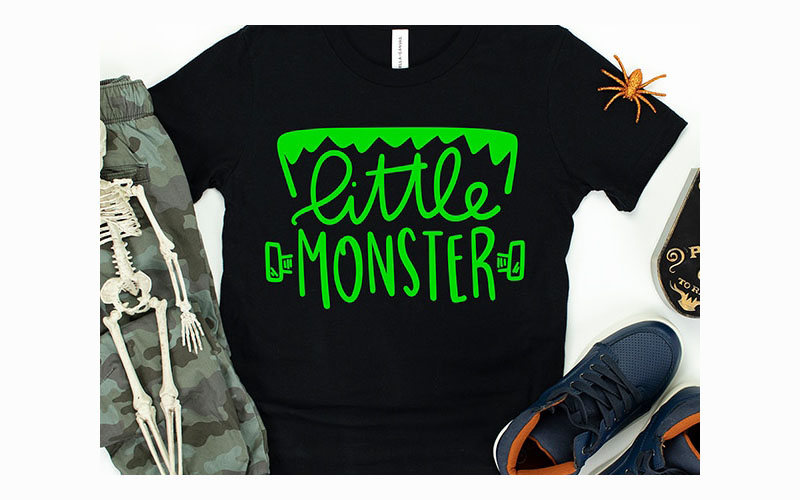 Halloween is a great time to be creative, especially with t-shirts. This Little Monster design fits the bill perfectly. Get this free SVG file by clicking on this link.
24. Sunflower Monogram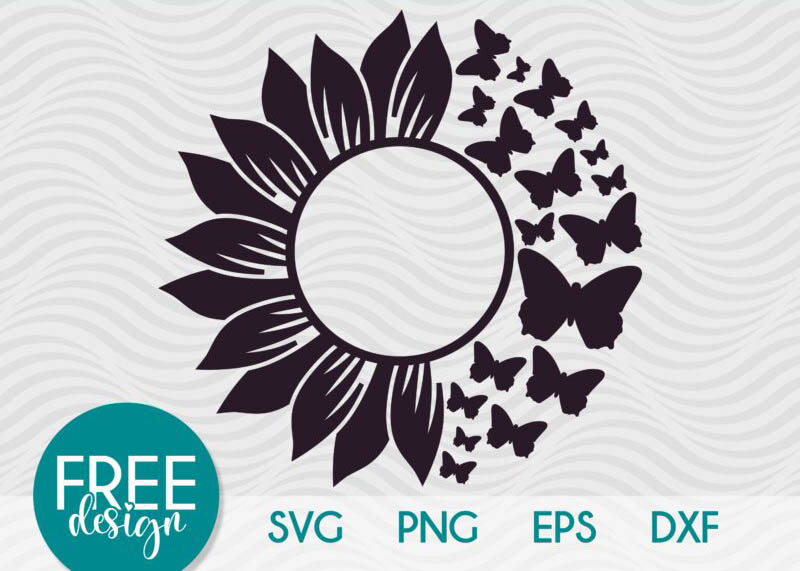 Add your monogram to this charming sunflower t-shirt design made for Cricut machines. Creative Vector Studio shares this for free, no registration needed. Download it here.
25. Stay Pawsitive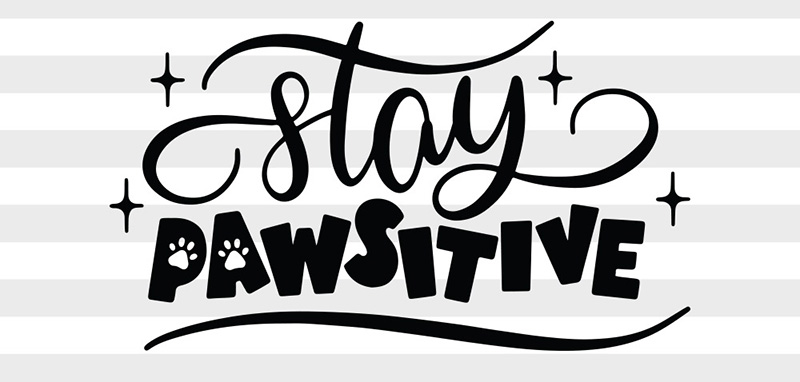 Yet another excellent design from Caluya Design is this Cricut t-shirt idea. Whether you're a dog or cat lover, you'll enjoy this Stay Pawsitive SVG file for free. Get it here.
26. Dog Mom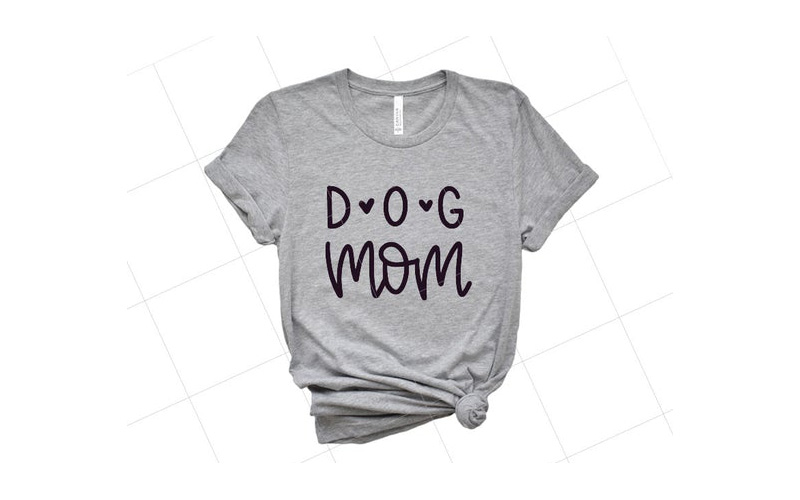 For all the dog mothers out there, this Cricut shirt design is perfect for you. Strut this t-shirt in public and be a proud dog mom. Download it now via the Flower Child Mockups website, which you can access here.
27. Drink Tea and Make Pretty Things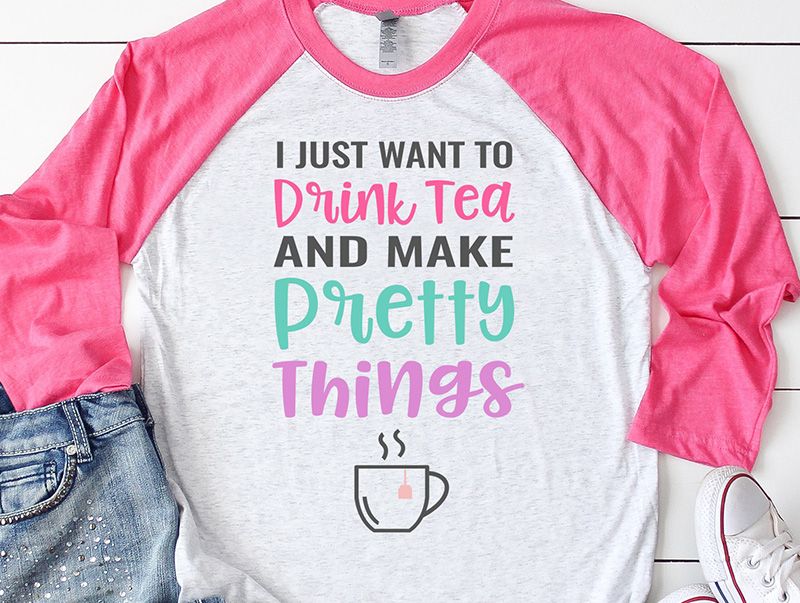 Show the world that you love crafting by wearing a t-shirt with this design from Happiness is Homemade. Enter your name and email address in the box you'll find at the bottom of the article.
28. Weekend Forecast: Camping with a Chance of Drinking
Camping and drinking go well together. Any outdoors person would agree by wearing this Cricut t-shirt design from SVG Nation. Go to the bottom of the page, enter your details, and get your free download.
29. Life Begins After Coffee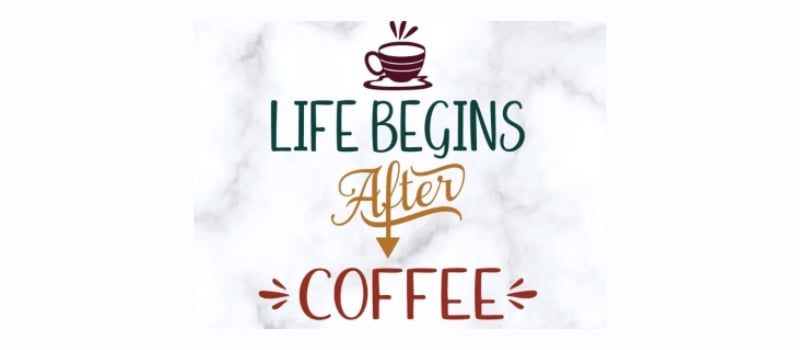 These coffee Cricut designs from Leap of Faith Crafting are ideal for cups and mugs but would look perfect for t-shirts, too. Grab them for free by following the instructions found in this link.
30. Fireflies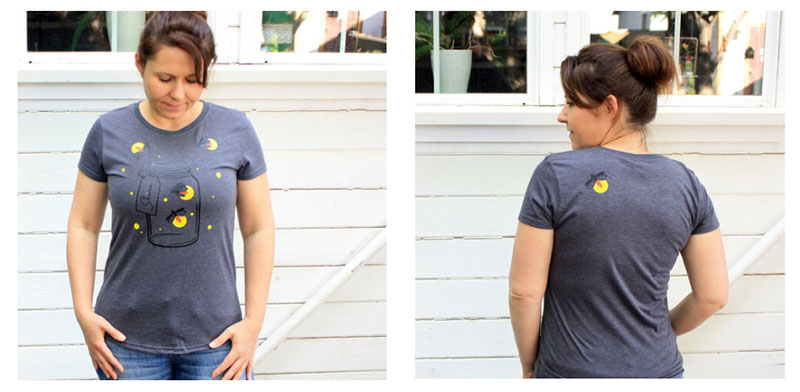 Get creative with your t-shirt design by using this cute fireflies SVG file. Hela Crafty shares it for free, which you can download directly here.
A quick note about these Cricut shirt ideas
While all of these Cricut shirt ideas are downloadable for free, it pays to check how you can use them. Some people use their Cricut machines and Cricut services to create crafts for selling. You may want to ask the website owners for commercial licenses on the designs they offer. This is to prevent you from any copyright infringement cases.
Penji is your Cricut shirt ideas partner
If you still want more Cricut shirt ideas, you can turn to Penji as your design partner. You can get as many t-shirt designs as you need for a simple monthly price.
Not only will your designs be uniquely yours, but you also won't have to worry about copyright concerns. Watch our demo video here to learn what we do. Better yet, get our designers working by signing up for any of our affordable plans.