Explore the captivating world of pentagon logo designs that are known for their mesmerizing symmetry. If you're looking to get one, below are some of the most fantastic pentagon logo examples made by our talented graphic designers at Penji.
Penji offers unlimited designs or one-off logos. Scroll down below for a special 15 percent discount!
1. Hamlin & McGill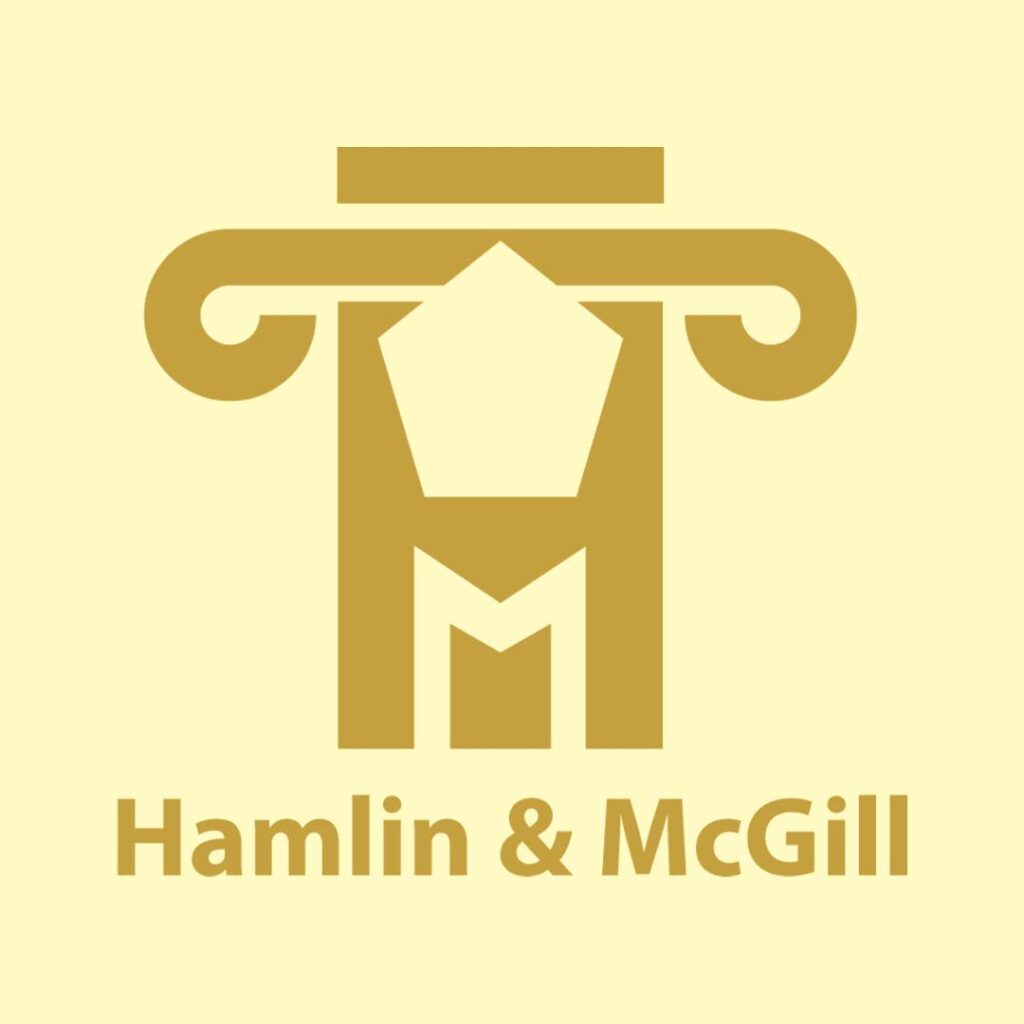 This logo for a made-up law firm, Hamlin & McGill, would do well with a pentagon shape. It has five equal sides, which project equality and fairness. The color choice of yellow adds a warm touch that prevents the logo from looking stiff and dull. The pillar image represents strength and power suitable for a legal company.
Fantastic pentagon logos perfect for your brand
Get your pentagon logos in 1 to 2 days from professional graphic designers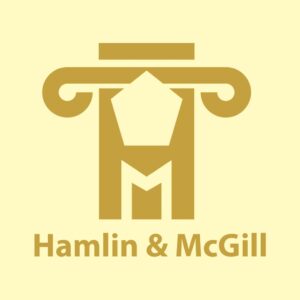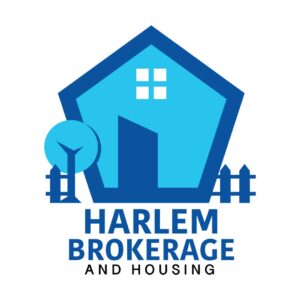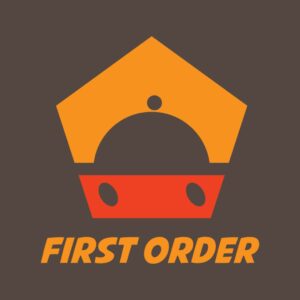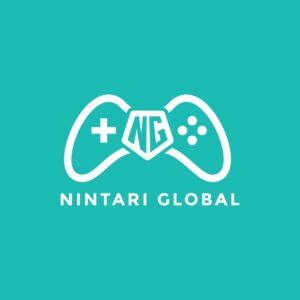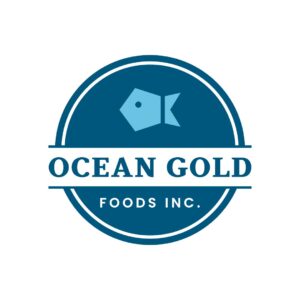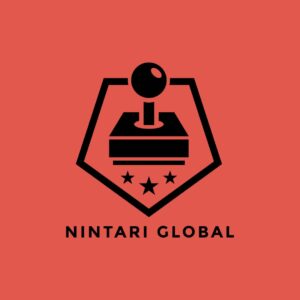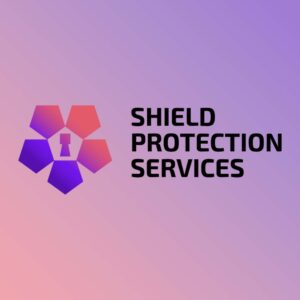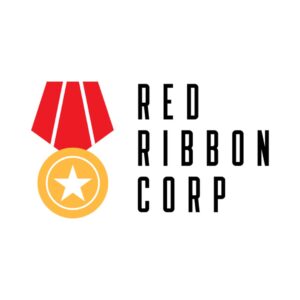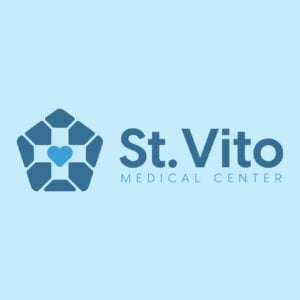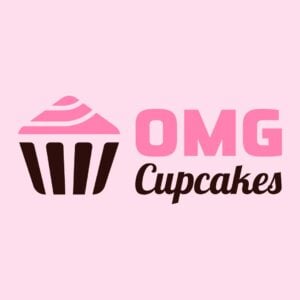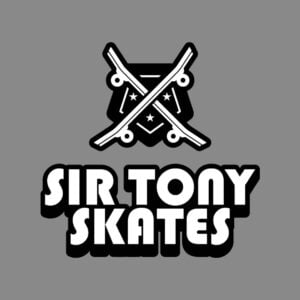 2. Harlem Brokerage and Housing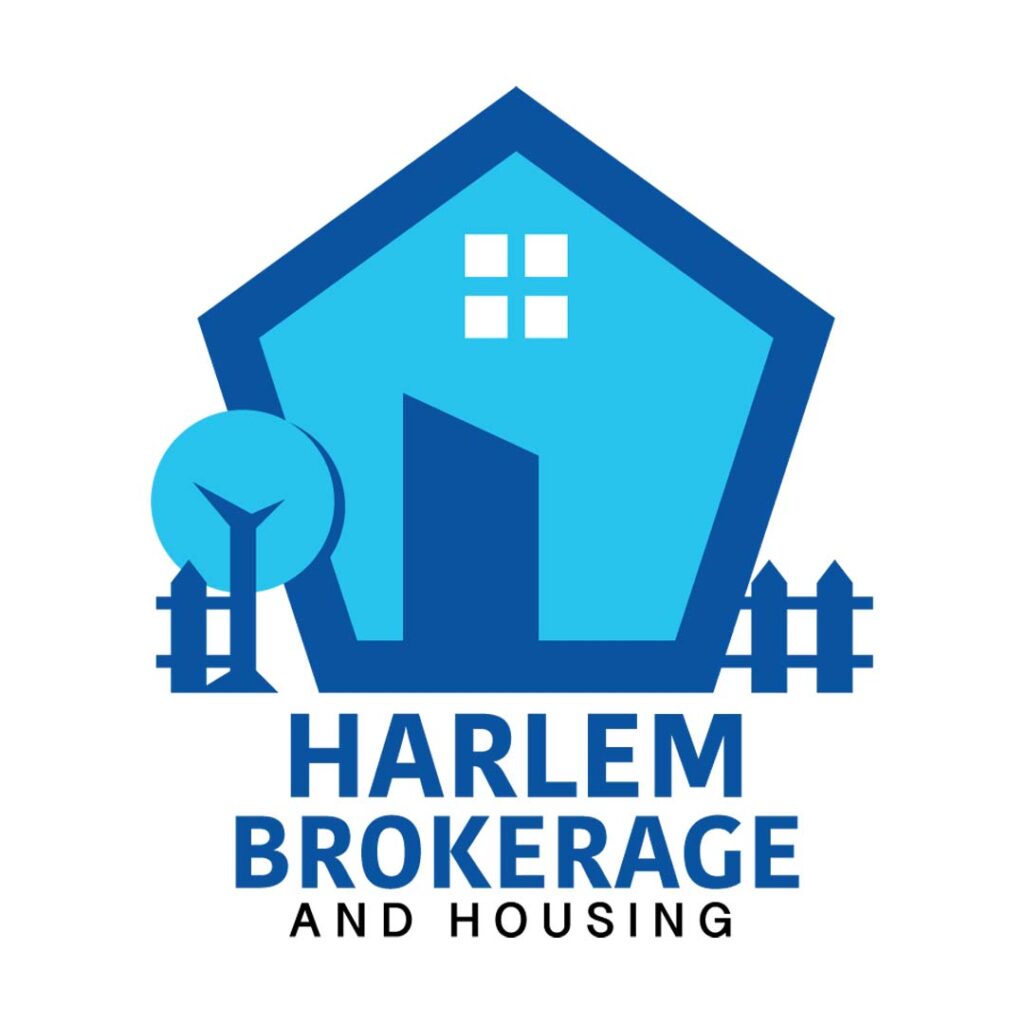 With a cleverly-designed pentagon logo, Harlem Brokerage and Housing uses a house shape complete with a tree and fence. The overall design gives a comforting appeal that's perfect for a housing company. The use of blue is very appropriate as it symbolizes trust, intelligence, and calmness.
3. First Order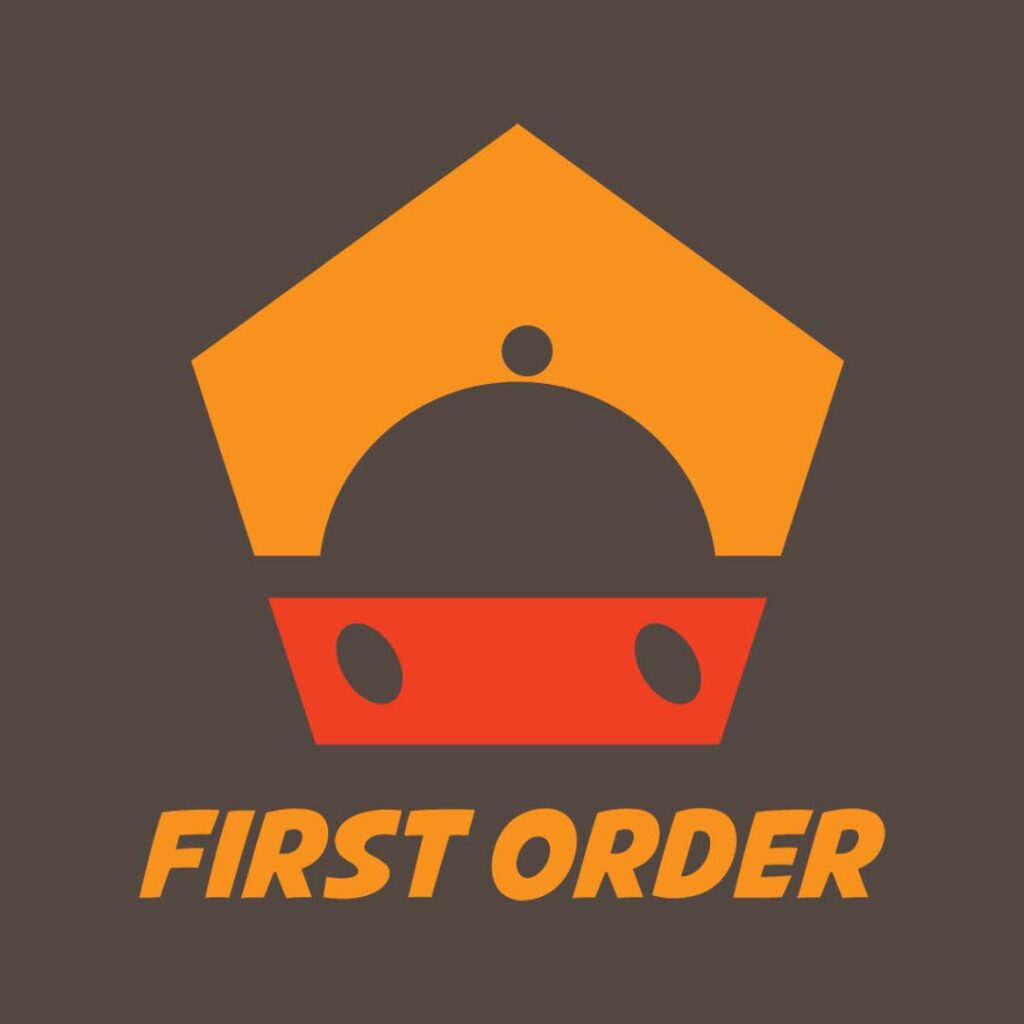 If you're in the restaurant business, this logo designed for First Order is worth noting. A food cover is encased in a pentagon with what seems to be wheels to denote speedy delivery. The use of the colors brown and orange are suitable for this business as it connotes warmth, friendliness, and hospitality.
4. Nintari Global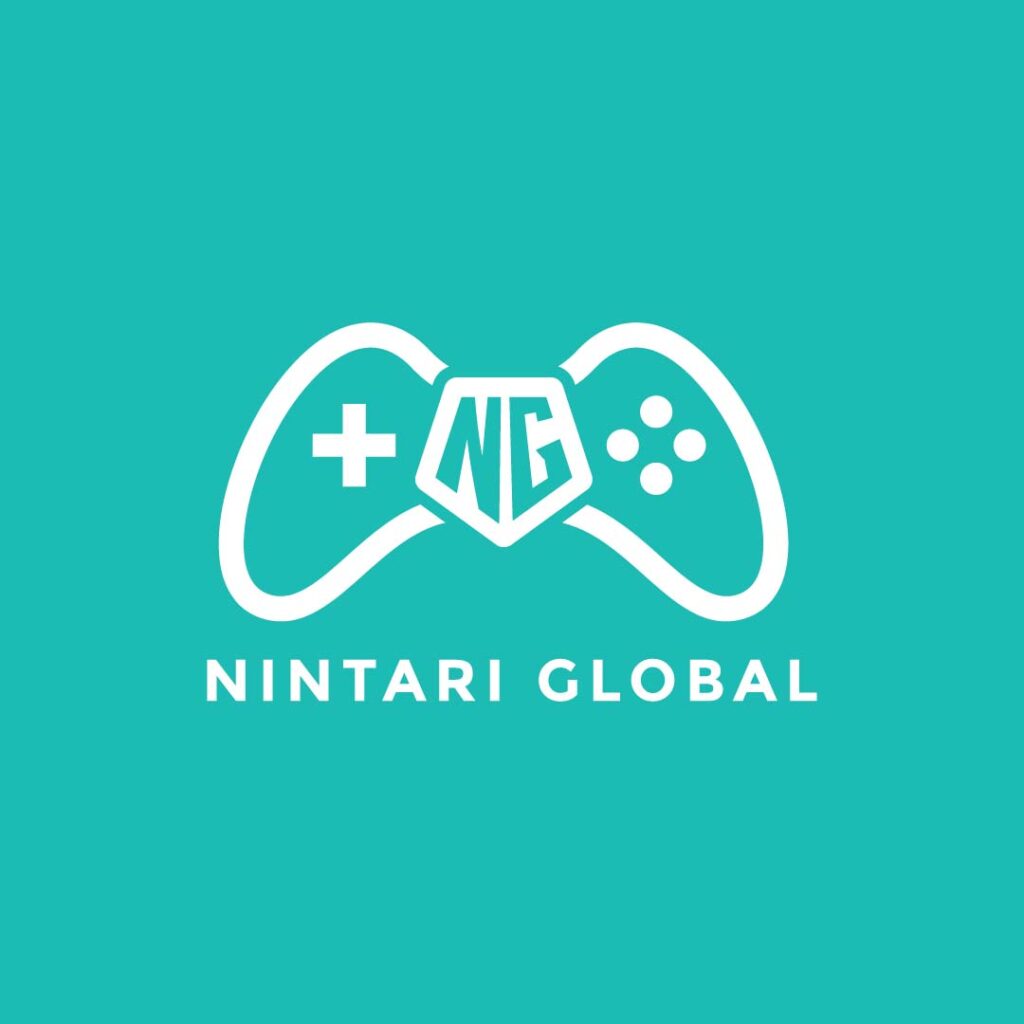 Placed in the middle of the image as part of a gaming controller, this Nintari Global logo uses the pentagon shape freshly and sharply. Its design and color speak directly to its intended market, the young adults. It has details that do not make the design look cluttered but clearly tell viewers what the brand is about. This is it if you want to know what a functional logo design looks like.
5. Ocean Gold Foods, Inc.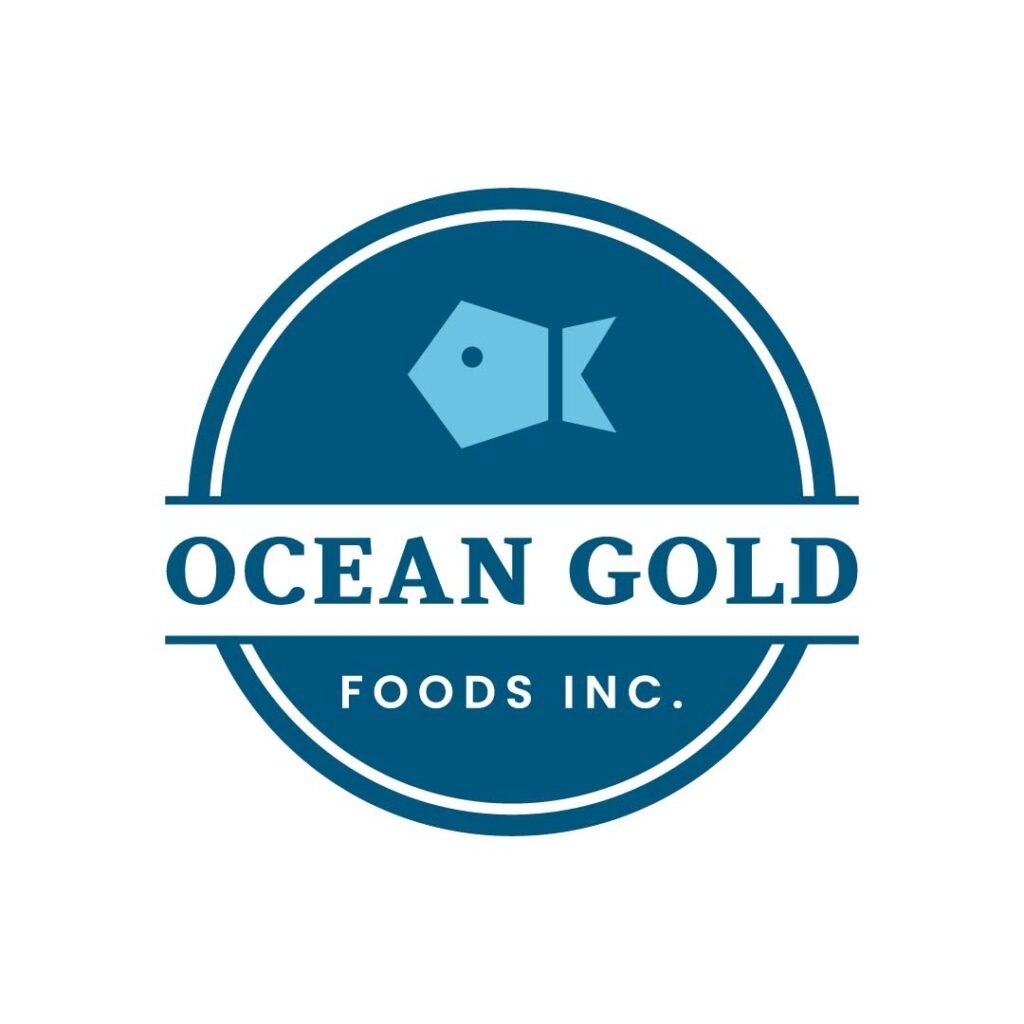 At first glance, you won't easily see where the pentagon is in this Ocean Gold Foods, Inc. logo. Upon closer inspection, the round logo has a cute fish in the shape of a pentagon. It uses blue as its primary color to associate the brand with the ocean, which helps illustrate freshness. The font pairing is commendable as it emphasizes the brand name and adds interest to the design.
6. Nintari Global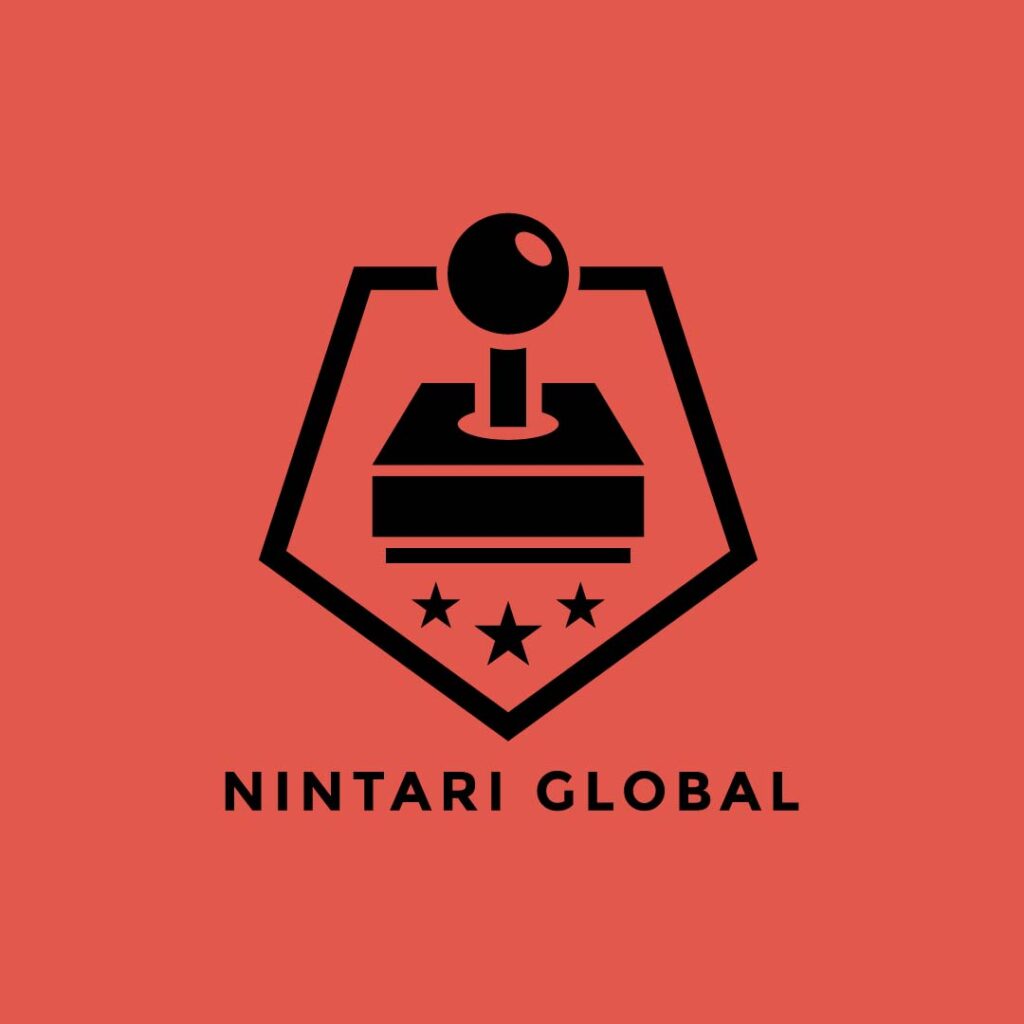 This different version of the Nintari Global brand has a more businesslike atmosphere. Like the one above, it also has a game controller but uses orange instead. While the one before has a playful appeal, this version is more suitable for corporate materials such as business cards, letterheads, and email designs. The dark orange color adds to its professional approach and gives it a more serious tone.
7. Shield Protection Services
Whether in the protection industry for people or data, this Shield Protection Services logo design is a good inspiration. It uses a pentagon shape with a keyhole in the middle to give viewers a sense of what the brand does. It uses multiple colors, the primary being the color violet, which is commonly associated with power and strength. The font is a simple type without serifs and has rounded edges to avoid being too stiff-looking.
8. Red Ribbon Corp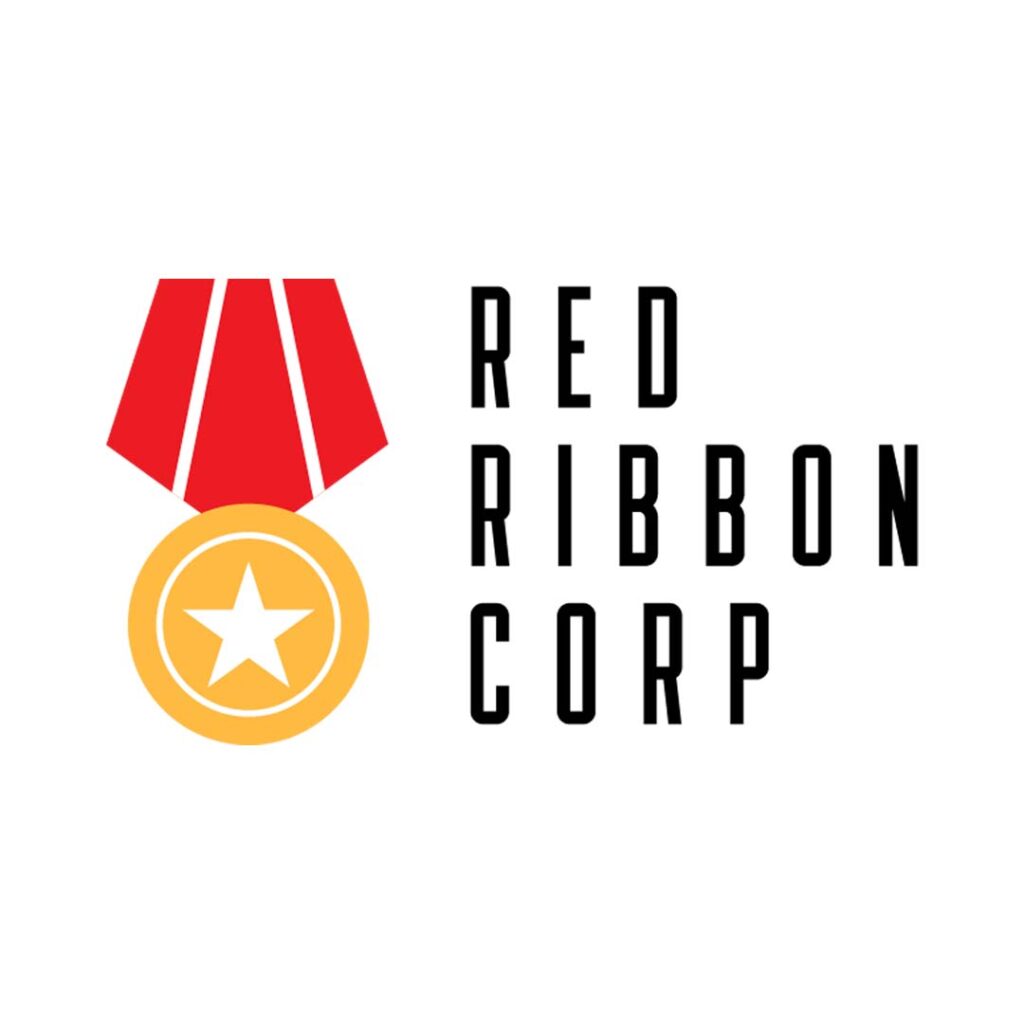 As its name suggests, Red Ribbon Corp's logo uses a ribbon with a gold medal and a star on it. Its pure simplicity places emphasis on its promise of high-quality services or products. Of course, the logo would have the color red in it, but the gold perfectly boosts the design to be more exciting and eye-catching. The designer chose black for the font type, which adds an element of sophistication to this pentagon logo.
9. St. Vito Medical Center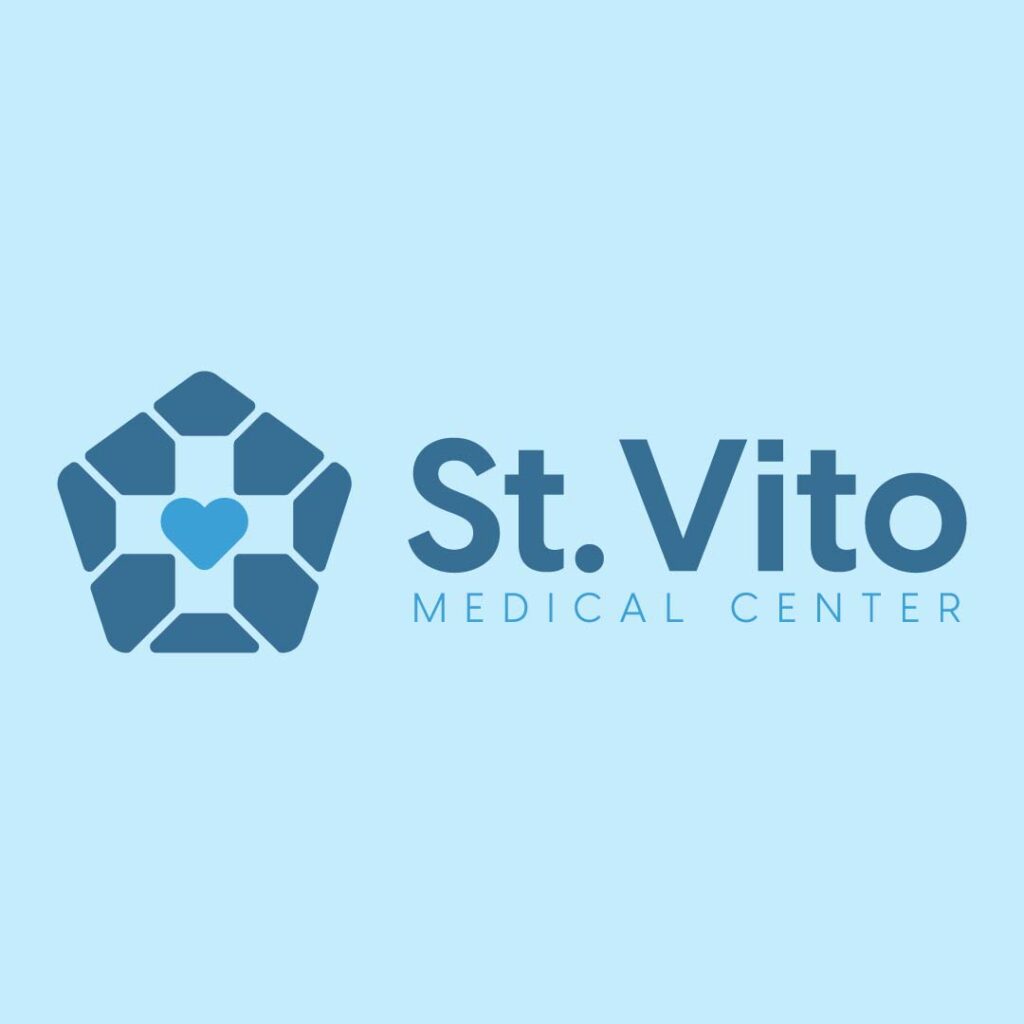 The health and wellness industry requires a clean and crisp logo design to project an image of sterility and competence. In the case of the logo designed for St. Vito Medical Center, the designers had this in mind. The logo has minimal details, uses a subdued shade of blue, and has a very straightforward font choice. The design has a heart in the middle of the pentagon logo to show the company's concern for its patients.
10. OMG Cupcakes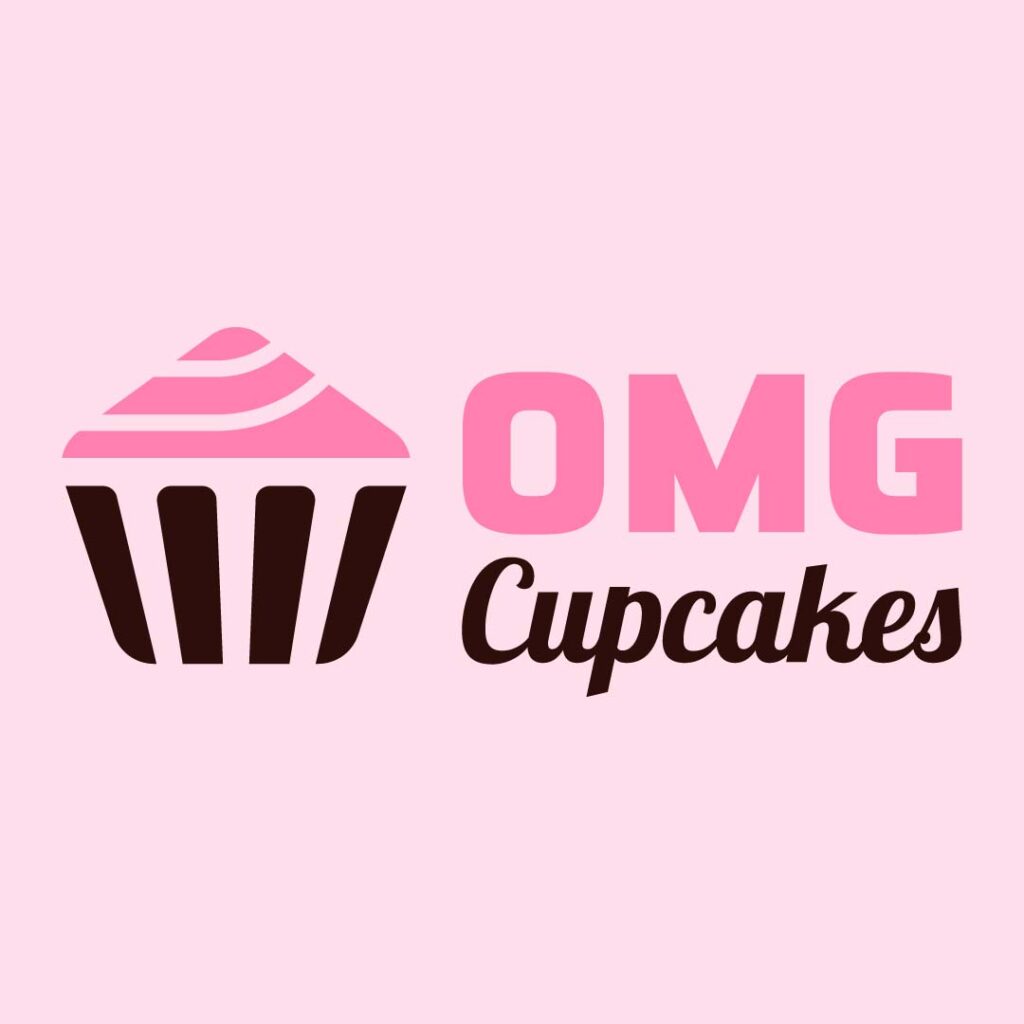 You'd never think that a cupcake can fit in a pentagon, but here it is, OMG Cupcakes uses it in a quirky way. This is a highly scalable design and would look good in any size branding material. You can use it for company signage, posters, business cards, social media graphics, and many other branding assets.
11. Sir Tony Skates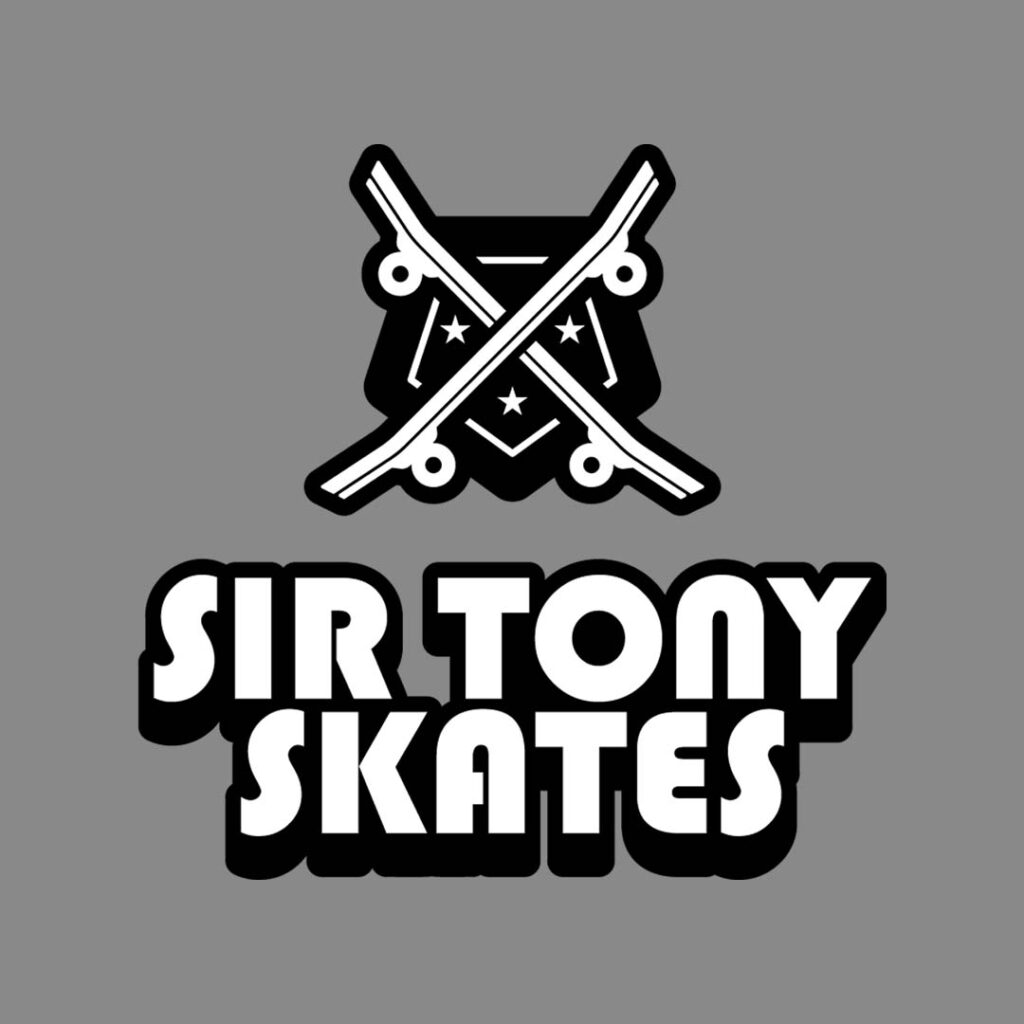 A pentagon shape beautifully juxtaposed with skateboards and some starts, the Sir Tony Skates logo packs quite the punch. Its big and bold font choice adds power and impact to the black and grey color combination. This design blends sports, danger, and excitement quite well, making it perfect for t-shirts, stickers, and other items relating to skateboarding.
Why You Need Penji to Create Your Pentagon Logo
While there is an abundance of logo makers online, nothing beats a logo design made by a professional. Freelance job marketplaces can also be a good resource for designers, but it is quite an uphill task. You need to find the right designer for the job, and to achieve that, there are many things you need to consider.
Also, you have to look at hundreds of portfolios and resumes to get the best one for the job. You will also vet and interview them, which could take too much of your time and energy.
This is the biggest reason you should work with Penji for your pentagon logo. Our designers have the creativity, experience, and skills to help you get many design assets at affordable rates. All you need to do is submit a design brief of what you need, and our designers will take care of the rest.
Final Thoughts
A pentagon logo that effectively makes consumers remember your brand is just a tap away. Instead of poring over the right colors and fonts to use for your logo, work with us at Penji. Watch our demo video here to learn more about what we do, or better yet, tap here to subscribe.
However, if you need just one pentagon-inspired logo, we offer one-off designs too! Browse our new Marketplace here.