Consumers nowadays are getting more and more attached to their mobile phones and their apps. The years 2016 to 2020 saw an incredible 113% increase in mobile design revenues as proof of this, according to Statista. However, it's an industry that's highly volatile. ComScore says that even a poorly-designed logo can cause people to delete an app.
So, how do you design a mobile app that your customers will love to use? One great idea is to get the help of an unlimited graphic design service such as Penji. We provide mobile designs as well as many other graphic designs for all your business needs.
To get you started on your mobile design journey, here are the top design Do's and Don'ts you need to know about:
1. Do Your Homework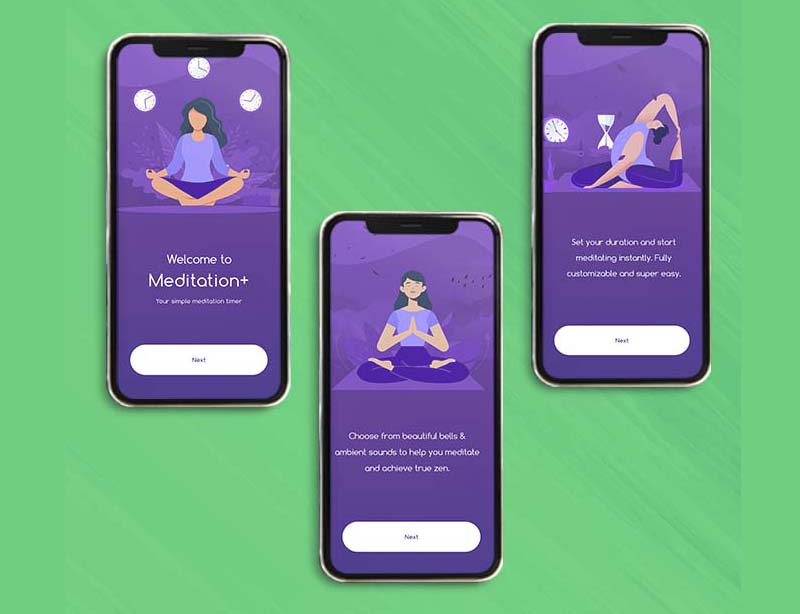 Designing your own mobile app can be exciting that you'd want to jump in and sketch your first thumbnails. But as with any project, you need to do thorough research to make the workflow as smooth sailing as possible. You have to understand what your end-users will want and need. What seems to be a good idea to you can be meaningless to them.
When you started your business, you already have researched your buyer persona, and this is an excellent way to start. You may also consider searching for mobile designs that are similar to yours. Check them out and see what the reviews say so you can tweak yours according to what works and what doesn't.
2. Don't Add Too Many Features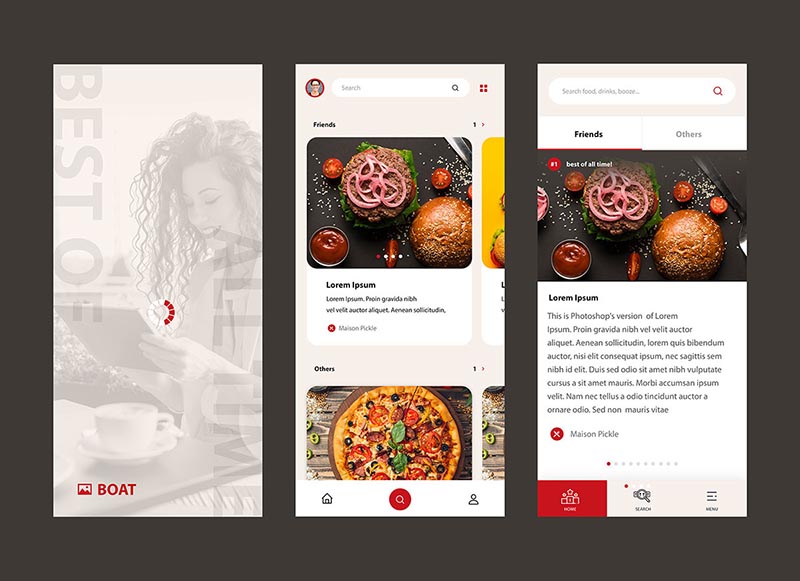 It's easy to assume that the more features there are in your mobile app design, the better. However, too many unnecessary add-ons may confuse your users and end up disliking your app. Look deeply into your brand's main goals and objectives to determine what features your app needs. Then add only the essentials.
3. Do Simplicity in Navigation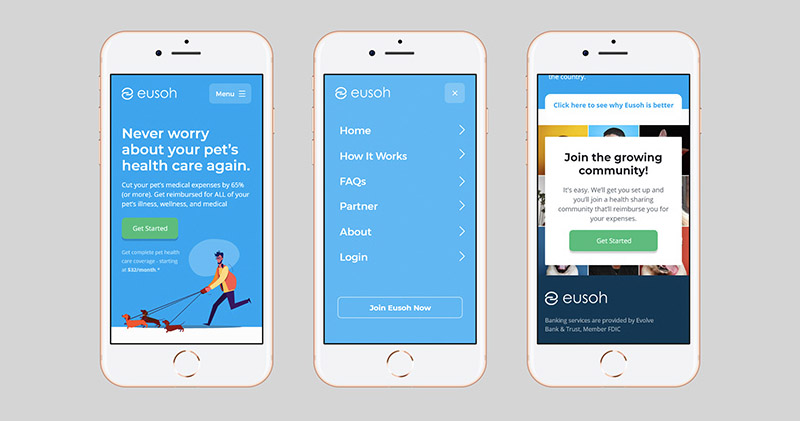 Easy navigation is a must in every mobile design. Your users should know from the get-go what to do and where to go. Don't leave them confused as to what to do next and where to find what they need. Great user experience should be your top priority, so make sure that you provide a clear path to everything.
4. Don't Make Content Hard to Read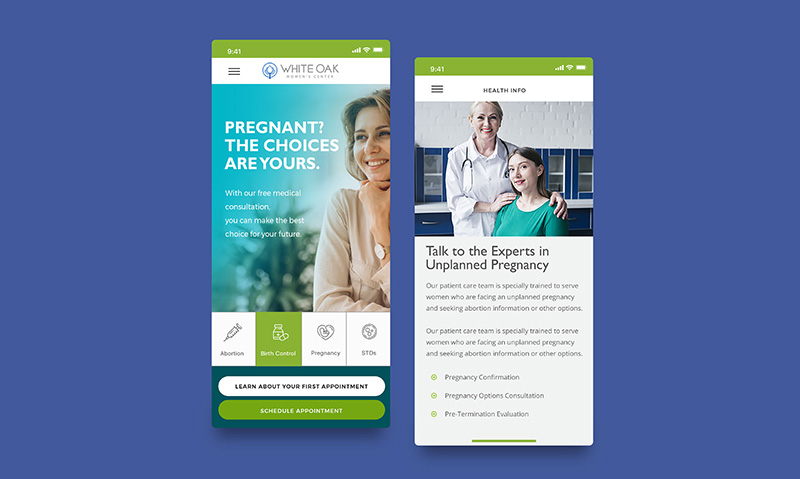 Typography is a vital part of graphic design, and its use needs careful consideration. Your content should be legible by using the correct types of font. Select font types and sizes that remain readable in every platform. Using a good color contrast can also help make your content easy on the eyes.
5. Do Add Large Touch Areas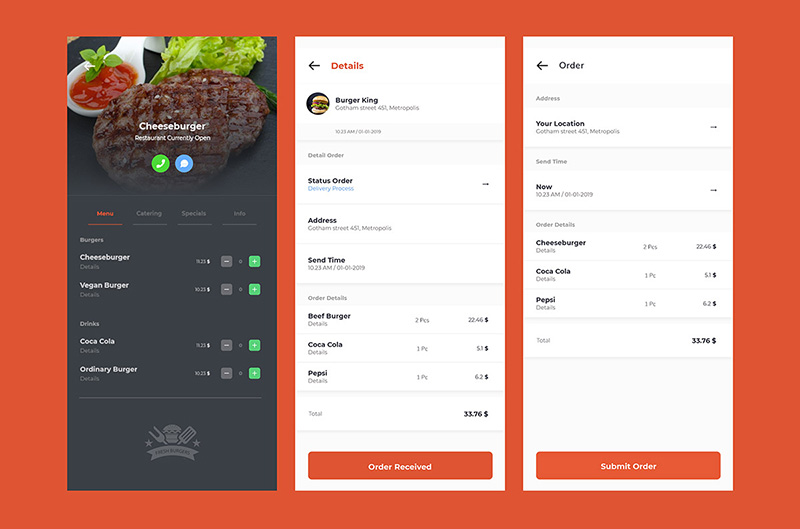 One of the most common issues with mobile designs is tap-targets that are too small. The interactive elements on your app should have ample space for your users to tap comfortably. At least 7 to 10 mm is a good enough measurement. This also minimizes errors and provides accurate tapping.
6. Don't Ask for Too Much Typing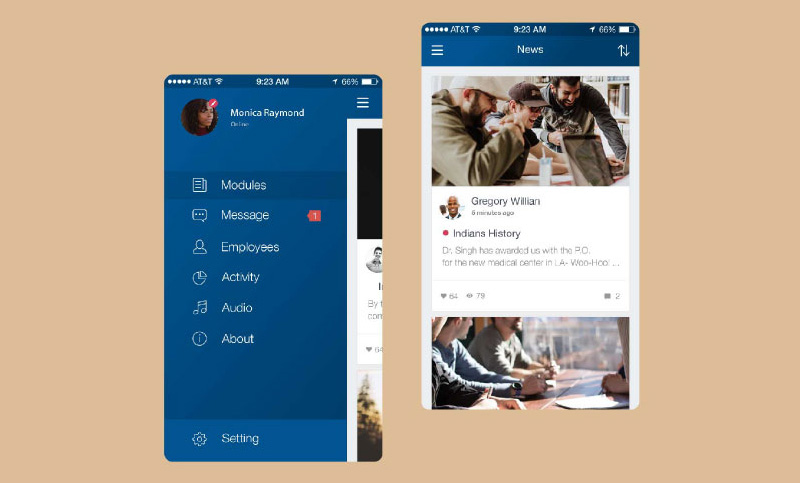 Whether it's an eCommerce mobile app or a gaming one, the input of information is prone to mistakes. Make sure that your app design involves less typing. Make forms to fill as short and brief as possible. Preferably, add choices so that they will just check a predefined option rather than having them type details.
7. Do Reduce Clutter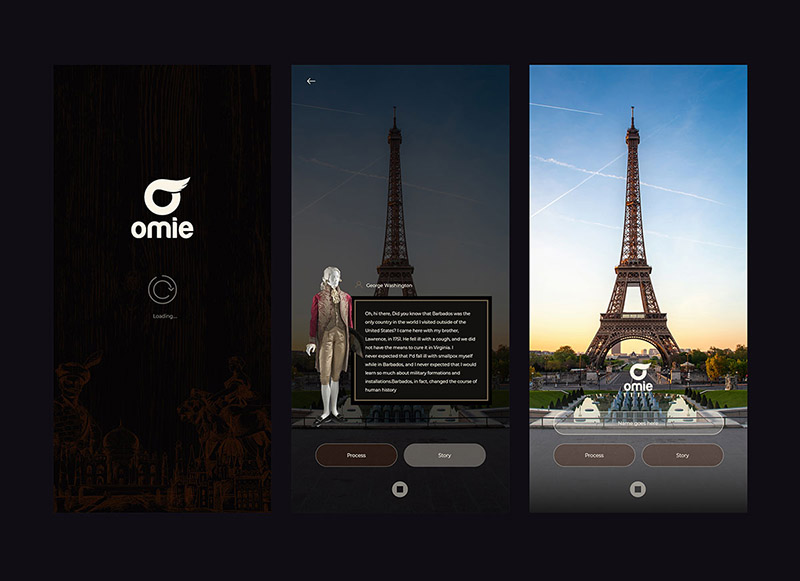 Displaying every little detail about your app or your brand is unnecessary. Reduce clutter by including only what's needed and only the minimum of features. White space in design is always recommended, as this brings clarity and purpose to your app. Your users will get a better understanding of your app and make good use of the offerings you have.
8. Don't Draw Focus Away from the Content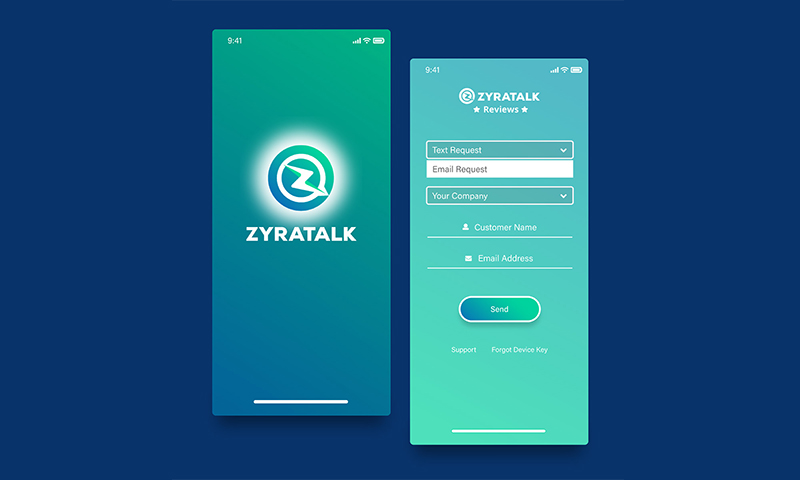 Organize your information in such a way that it doesn't look overloaded or crowded. Ensure that your users will take a minimum number of actions by adding only the necessary buttons. This makes them focus on what you have to offer rather than figure out where to go next.
9. Do Be Consistent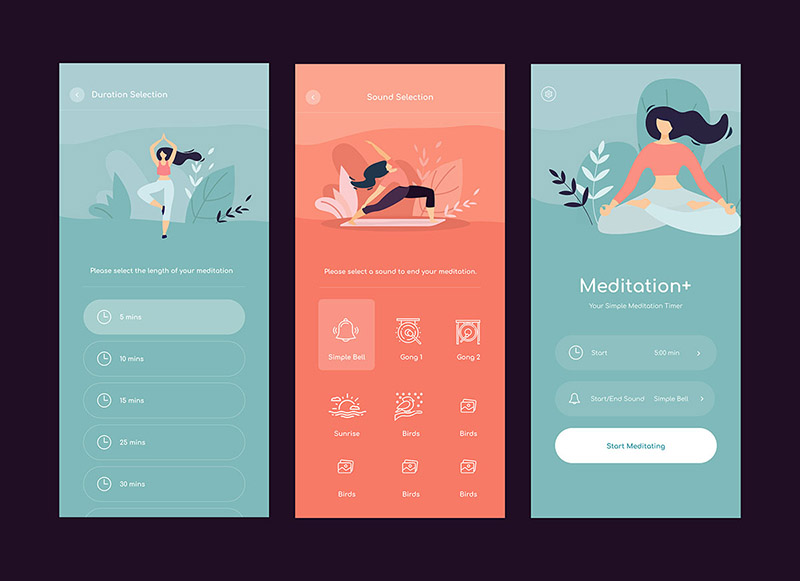 Good brand identity is anchored on being consistent. Ensure that your app is consistent, not only with your branding assets but within the app itself. Provide your users with a consistent experience, such as placing navigation buttons all on one location. Don't move them to avoid your users from getting lost or confused.
10. Don't Ask for Permissions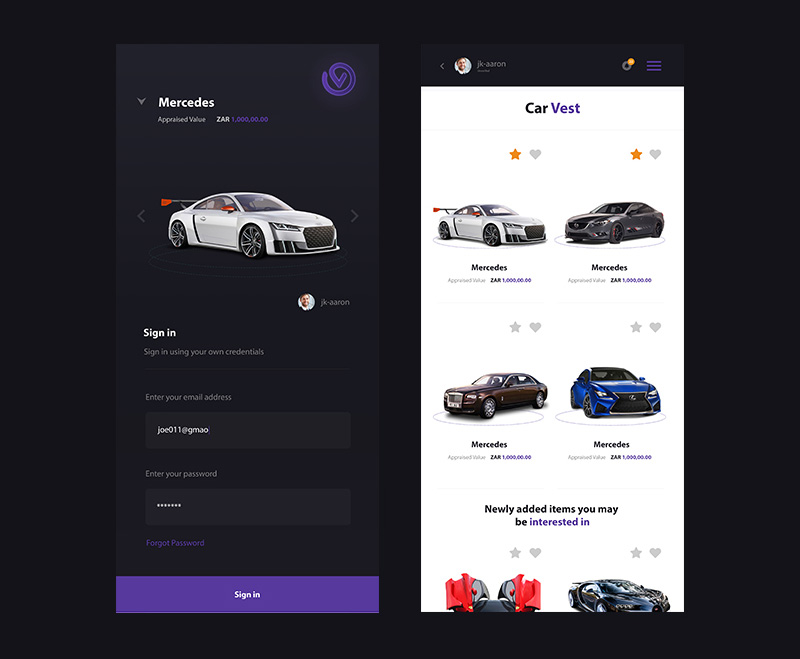 Avoid asking your first-time users for permission to access their locations and such other examples. Most of the time, they are still wary and would see this as invasive, which can turn them off. If you really must, what you can do instead of "Allow App to use your location?" is add a button with "Find a Store." Being subtle is highly recommended.
11. Do Introduce Your App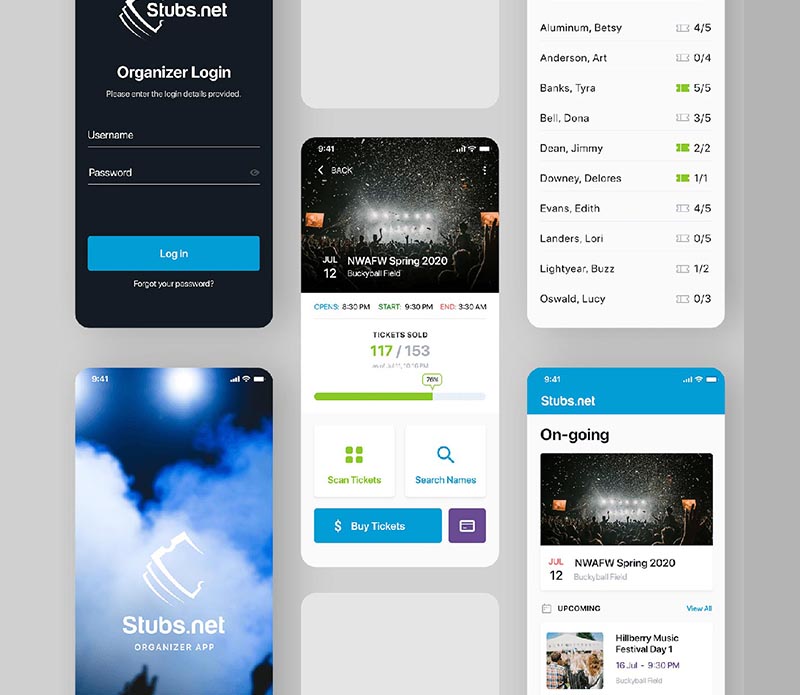 You may want to create a specific page or tutorial wherein you'll introduce your app to first time users. This is especially important when you need to have them sign up or create an account. Give them space to play around or explore your app before doing so. This builds trust and adds an opportunity for you to promote your brand. An interactive tutorial can be an excellent way to achieve this.
12. Don't Use Jargon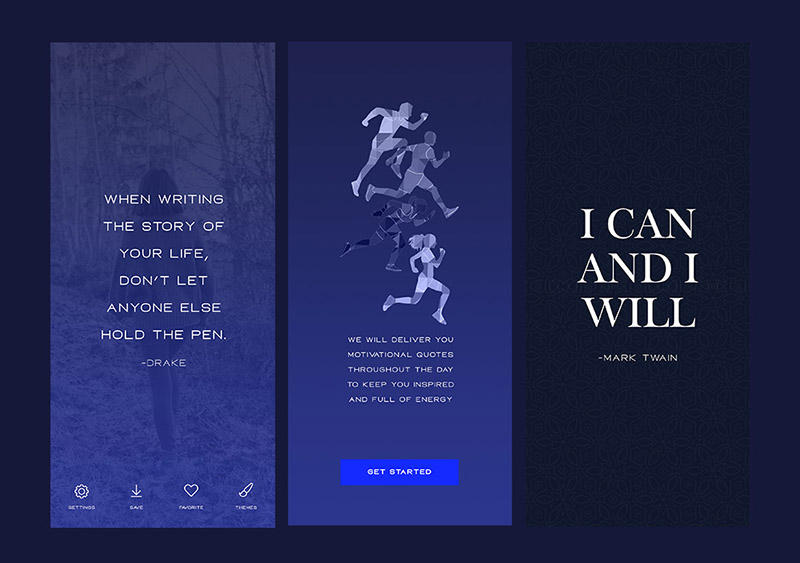 Make sure that the language you use in your mobile design is not exclusive to you and that the users understand it well. Again, making a great user experience for your customers should be a priority. This includes making them know what you're talking about in a language that they use in their everyday lives—no need to take out the dictionary just to get the drift of your content.
13. Do Consider Loading Times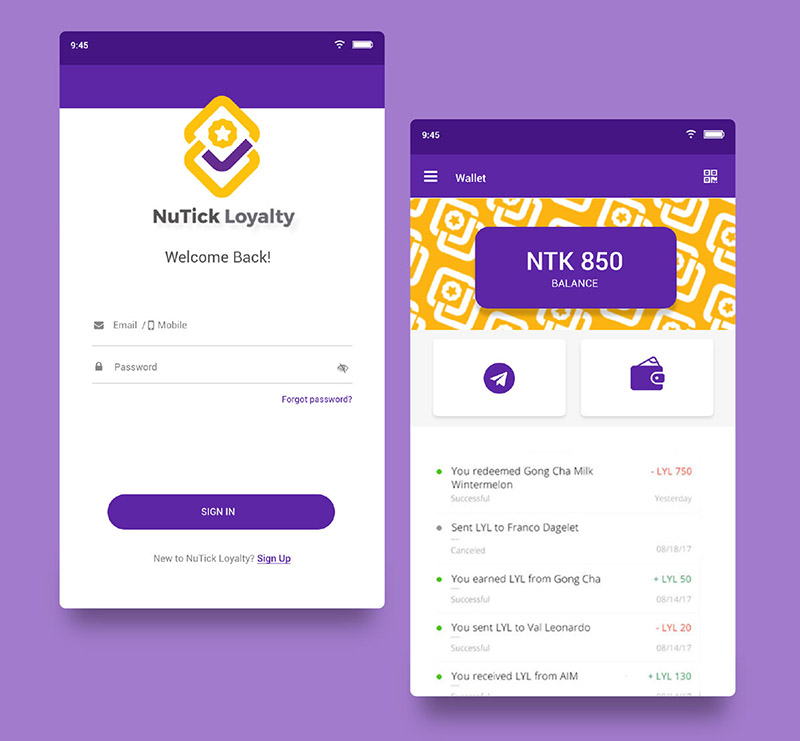 When designing a mobile app, always think of the users first. Consider the users that have slow internet connections, thus include "entertainment" while waiting for the app to load. You can either show a progress bar or an animation to watch while they wait. This gives them the idea that the app is working hard to load the information they need. To do this, you can design your app offline, cache the vital elements, then trim it down to only the essentials.
14. Don't Force Users to Rate Your App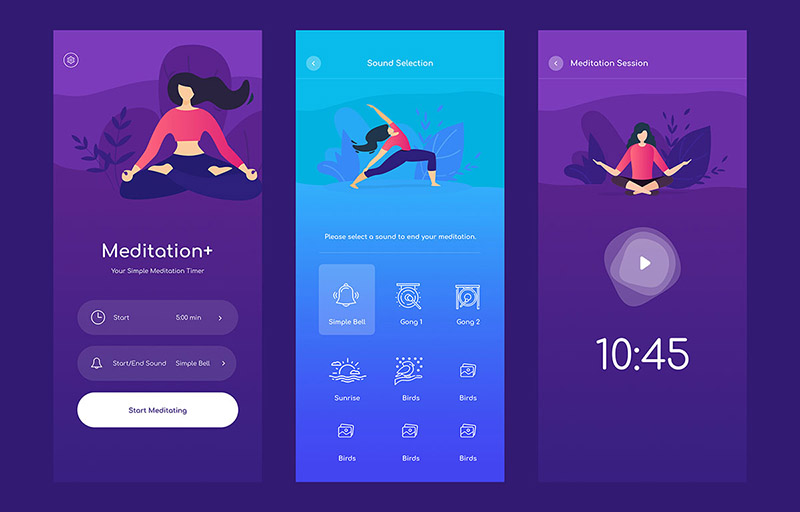 Ratings and reviews are essential in creating the best mobile design. Don't make your users rate your app at the first use, or you risk annoying them. There's nothing wrong with asking for a review. However, proper timing should be considered. Give them time to enjoy your app before you ask for that much-needed feedback.
15. Do Test Before You Publish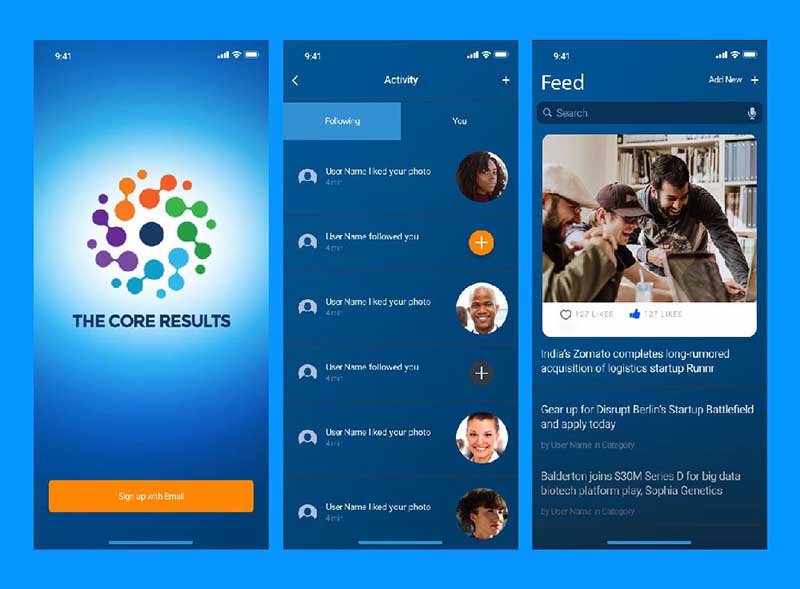 Any mobile app designer will understand that you almost always never get it right the first time. This is the reason you need to test your app before you publish it. What may look great at your desktop or laptop may not necessarily look as stunning on a mobile device. Additionally, make sure that you test your app with real users that can give you valuable feedback.
Have them use the app by giving them tasks to check if it's working the way you want it to. Gather their insights so you can create the best version of your app as you envisioned it to be.
Why Work with Penji?
Mobile design can be a tricky undertaking, especially for busy business owners. With so many factors to consider, doing it on your own can take up much of your time and energy. This is the reason you need Penji. We can take mobile app design and many other graphic designing tasks off your shoulders.
Watch our demo video today to learn more about how we can be your business' graphic design assistant.
How to Request a Mobile Design from Penji
Requesting a mobile design from Penji is as simple as these steps:
Sign Up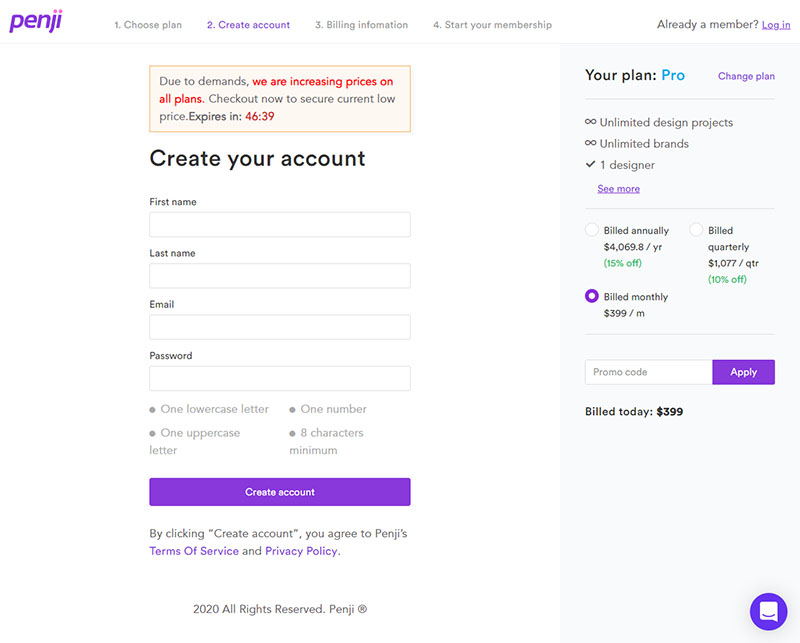 Go to our sign up page here. Choose from our Pro, Team, or Agency plans at $399, $499, and $899 per month. After signing up, you'll have access to our dashboard, where you'll send your design requests. If you want to request for custom illustrations, our Team and Agency plans include them.
Create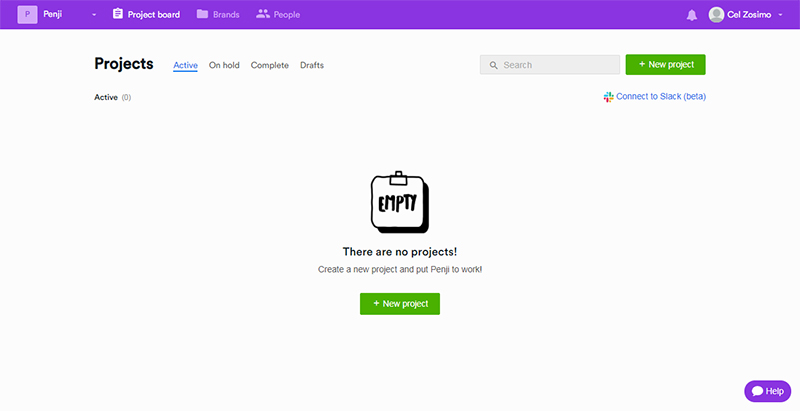 Click on the +New project button to start your first request.
Give your project a suitable title and select the design category. You can type in 'app design' on the space provided, and it will automatically choose App design from the list. You can also select App design under the UX/UI subheading from the dropdown menu.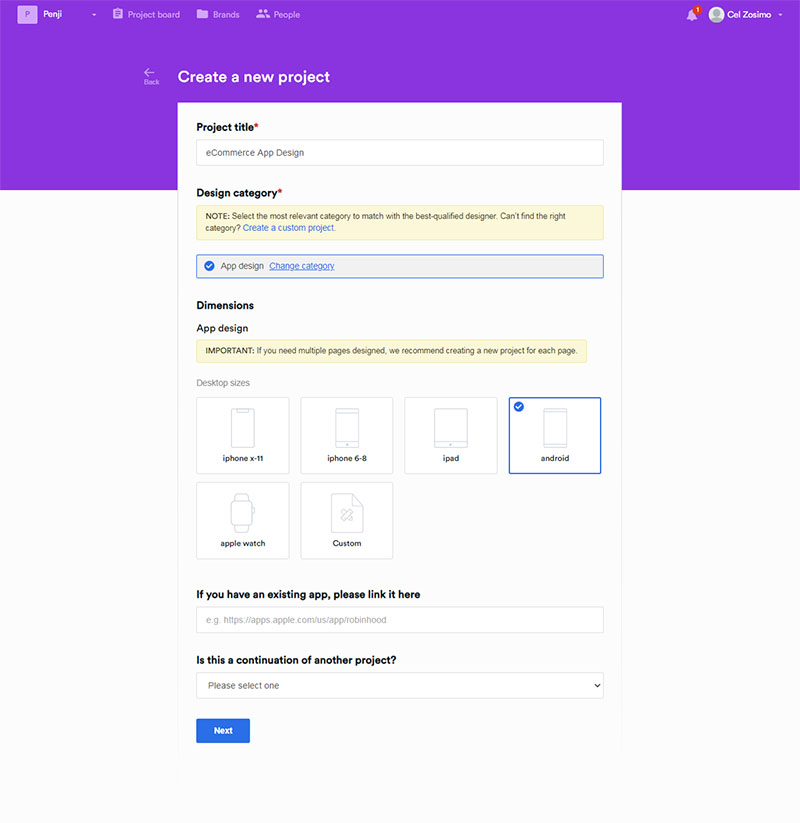 If your next project isn't on the list, click on Create a custom project. Choose the size of your mobile design from the Dimensions section. You can add the link to your mobile app if you already have an existing one. Click on Next.
Fill in the description box with details of your project. You can refer to the yellow table on the left side on what to include in your description. You can also attach links or files that your designer can use as references. We also have a collection of royalty-free images that you can use for your project.
Click Next.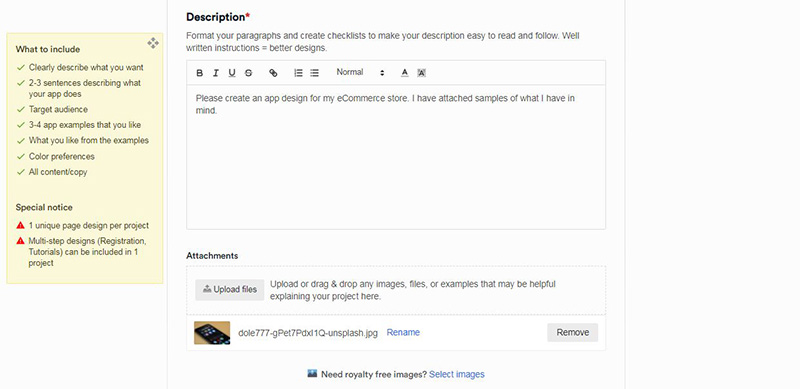 Select the Level of customization, as mentioned earlier, if you're on our Team or Agency plans, you can request to use 100% custom illustrations.
Choose which file type you want for your project under the File deliverables.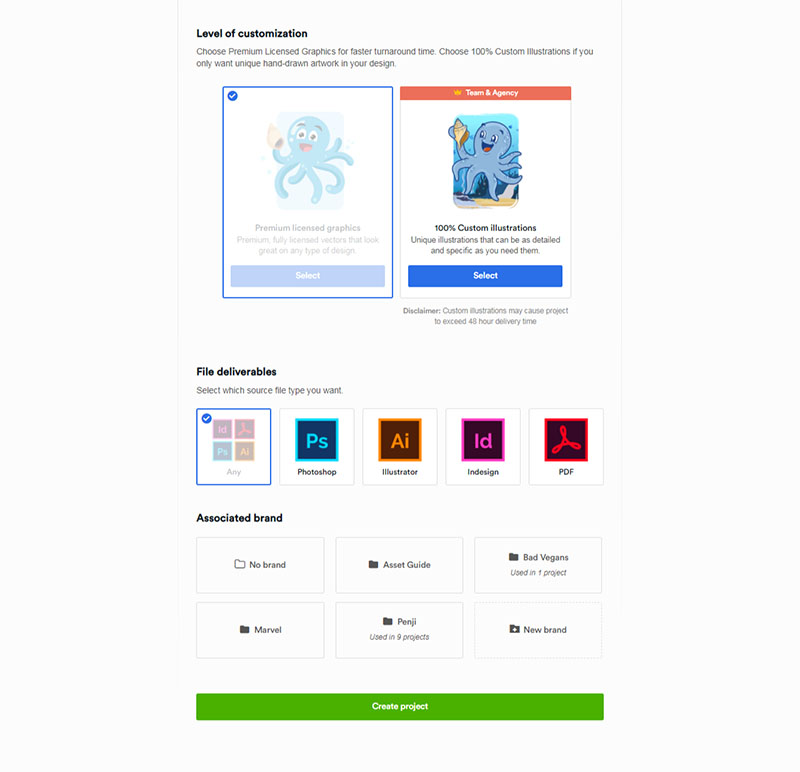 The Associated brand section is where you can create a brand folder that contains all your brand identity assets. You can upload your logo, fonts, or colors in this folder. You only have to click on this folder if you want your branding included in your next projects.
Click Create project.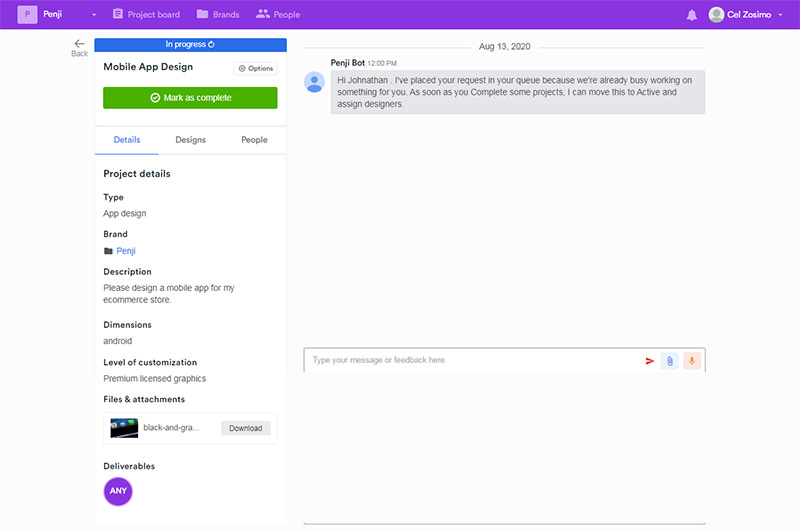 Our system automatically assigns your project to our best mobile designer on board. Wait for 24 to 48 hours to receive an initial draft of the design. You will receive email notifications of your project's progress. You can also check the dashboard regularly for updates on your request.
Drafts and Revisions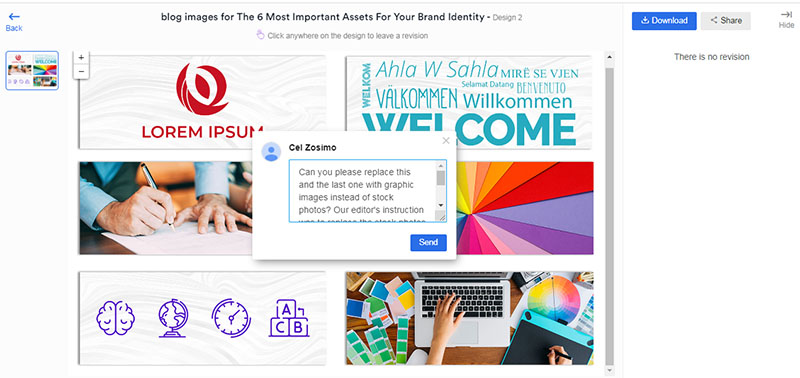 When you receive the first draft, review it. If you need to make changes to it, just click on the design and direct the pointer to where you want the revisions. Type in your comments and click on Send. Our designers will work on the changes within 12 to 24 hours.
Download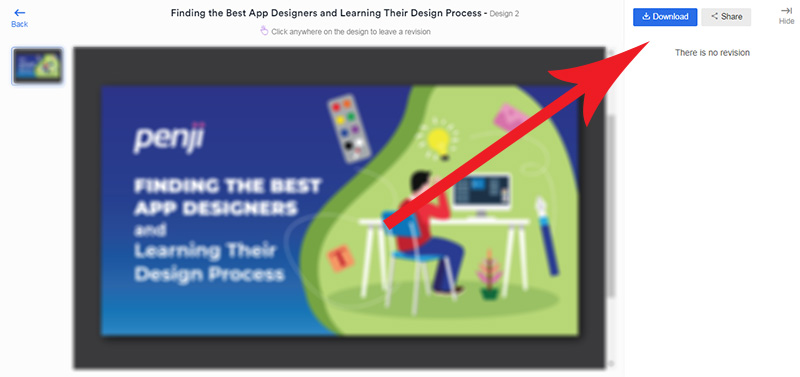 Once you're satisfied with your mobile design, you can now download it. Just click on the View design button and click on Download. The mobile design is ready to use to hand over your app developer. You get full ownership of all your designs. These will be stored in our system for up to ninety days after the cancellation of your subscription.
Final Thoughts
Mobile design is a simple subject that can become complicated when not done right. If you don't want the hassles of coming up with a fully functional mobile app, contact Penji today. We'll happily take mobile designing off your hands and bring you an app that works to meet your requirements.
Our unlimited graphic design service allows you to request as many mobile designs as you'd like. You can also get all your graphic design needs at a very affordable price. Our 15-day, money-back guarantee assures you that you'll get graphic design that's high-quality and cost-effective.
Check out our pricing here.